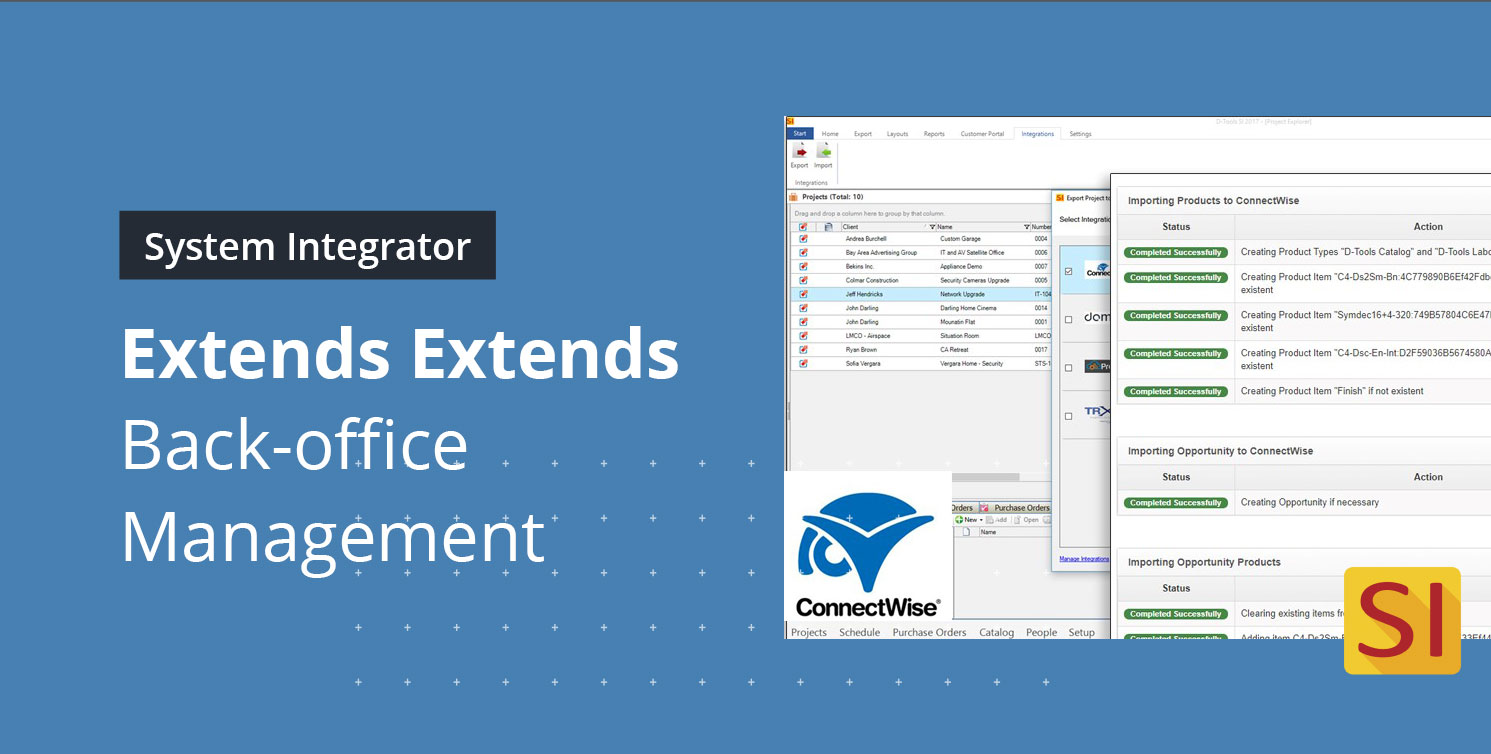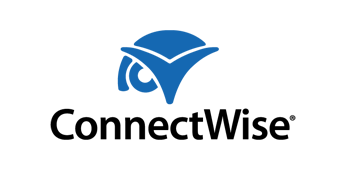 D-Tools software for low-voltage integrator provides additional back-office management resources through ConnectWise Manage Integration
D-Tools and ConnectWise have partnered to ensure that client, product, and project information is efficiently, seamlessly, and accurately tracked from the initial av proposal and av system design through purchase, installation, and on-going service through an integration between D-Tools System Integrator and ConnectWise Manage.
About ConnectWise Manage:
ConnectWise's flagship solution, ConnectWise Manage, solves many common AV system integrator challenges, including juggling multiple systems, cumbersome inventory processing, and complex project management. This solution adds transparency and ensures continuity throughout an organization with a single system to manage everything from marketing and sales to project management, time management, and billing.
D-Tools System Integrator and ConnectWise Integration Benefits:


Export D-Tools Project Information to ConnectWise Manage – Push customer and project information directly into ConnectWise Manage from the D-Tools System Integrator interface. All project information, including locations, systems, phases, and individual products, are seamlessly transferred to ConnectWise Manage for procurement, scheduling, installation, and service.
Import New Products or Match to Existing Items – Create new products or map to existing items in ConnectWise Manage. Detailed information such as model and part number, product description, price, and cost information is automatically transferred and assigned to an opportunity or project within ConnectWise Manage.
Procurement, Scheduling, Management, and Billing – This project information can now be utilized throughout the project workflow – making it easy for project managers and internal teams to purchase equipment, schedule installation and service tasks, manage field technicians, and invoice clients.