Helping Low-voltage System Integrators Streamline Business Processes for
Over 20 Years
D-Tools, Inc. is the industry-leader in easy-to use, highly accurate core business software for low-voltage system integration firms. Founded in 1998 by Chairman, Adam Stone, the company pioneered the category of data-driven proposal, system design and field service management with its award-winning on-premises System Integrator™ (SI) software.

Initially created to suit the needs of diverse residential custom electronic integrators, and breaking ground as the only software solution driven by an integrated product library, SI's growing capabilities helped expand the company's reach to larger industries including commercial AV and electronic security, higher education, corporate, HVAC, and government.

In 2019, D-Tools introduces its CEDIA Award-winning cloud-based platform, D-Tools Cloud, designed to help smaller companies and projects streamline sales processes. Today, D-Tools Cloud is now a complete end-to-end solution from initial client engagement through field service management.

D-Tools is affiliated with organizations including CEDIA, AVIXA, PSA, SIA, NSCA, Educause, HTSA, ProSource, and more.

Headquartered in Northern California, D-Tools also maintains offices in Georgia, the Netherlands, and India.


Please contact D-Tools for any sales, support, or general questions.


Management Team
Adam Stone

Chairman & Founder
Stone has been a lifelong technology enthusiast and entrepreneur. In the early 80's he identified the opportunity for large dish satellite system sales and started Satellite TV Center. In the early 90's Adam saw the potential of the Home Theater market and always looking for a better way to manage his business processes, Stone utilized his numerous years of business, database and Visio experience to create the D-Tools SI Software platform.
Randy Stearns

CEO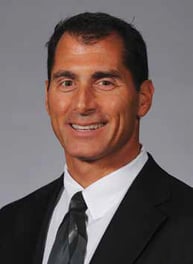 Randy was the Founder and President of Engineered Environments, one of the nation's largest and best reputed custom residential systems integration firms. He subsequently led an industry consolidation that merged Engineered Environments with six other industry leaders to form VIA International, Inc. Through 2014, Randy acted as CEO of VIA which operates in 8 western states with 350 employees and $70M+ in revenues. Randy has been an active volunteer for CEDIA, the industry's trade association, and served on the CEDIA Board of Directors of for eight years including a term as Chairman. Randy has his undergraduate degree from Dartmouth College and an MBA from the University of Southern California.

Steve Collard

CFO/COO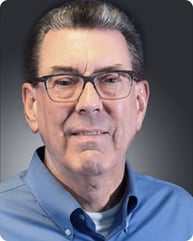 Collard brings over 20 years of experience as CFO/Controller for companies such as AdventNet (now Zoho Corp.), a Pleasanton, CA-based high-tech company that provides software tools for the management and provisioning of complex networks, systems and IT applications. Prior to joining AdventNet in 2000, Collard's financial background included experience in the professional services, technology, construction, distribution and food storage/logistics industries. Collard obtained his Bachelor of Science degree in Business Administration from the University of California, Berkeley.

Corey Krehel

CTO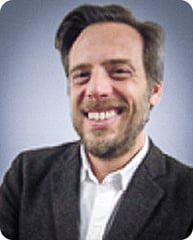 For 10 years Corey Krehel has provided technical experience and management across various industries. With a particular focus on data management, Krehel has delivered software solutions to companies whose offerings capitalized on effective use, management, distribution and analysis of core business data. The majority of his career has focused on supply chain and inventory management solutions for companies operating in tiered-distribution environments. Krehel served as a Sr. Engineer and Architect for Three Deep, a subsidiary of Diageo PLC, where he developed inventory control solutions for the retail beverage industry. At Secant Consulting, where he held an executive engineering position, Corey led the successful development of data collection systems for corporations such as Jim Beam, Bacardi, Paterno, and Diageo.


Tim Bigoness

CMO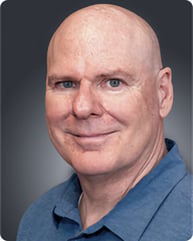 Bigoness brings over 20 years experience and background from within the television, publishing, multimedia and internet industries, having been involved in all aspects of sales, marketing, public relations, business development, and product management. Over the past 15 years Bigoness has held executive and management positions with companies such as Macromedia, where he managed the Worldwide Developers Program and Made with Macromedia branding initiatives, and drove the creation of Macromedia Press. Prior to that he co-founded Morph's Outpost, a technical trade publication for interactive media developers, and most recently held executive and senior marketing positions at Equilibrium and Scene7, companies which pioneered the dynamic imaging market.