Win the Job and Improve Operating Efficiency with Alarm and Security System Proposal, Design, and FSM Software for Electronic Security Integrators
Streamline Processes and Increase Profitability with End-to-End Project Management for Security Integrators
D-Tools Cloud and System Integrator make it easier than ever for electronic security integrators to streamline installations from smaller residential alarm systems to designing commercial CCTV, intrusion and access control, fire and safety, and IP systems.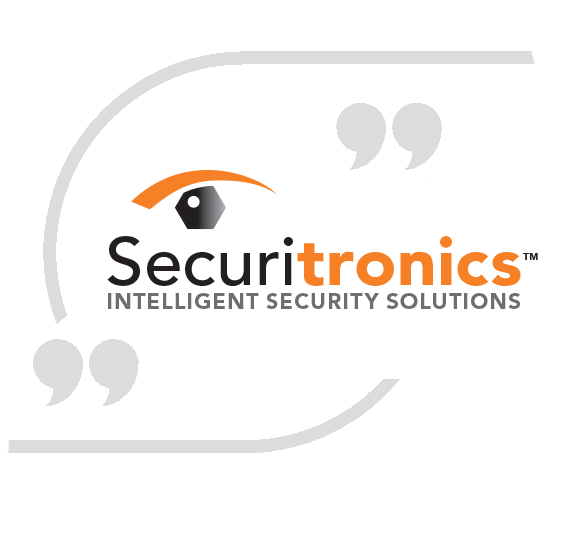 We have many projects that are repetitive in their scope of work and equipment lists. Rather than come back and start from scratch every time, we use D-Tools software. I can go into an archived closed project or an existing project, clone it, and have 85-90% of that project estimated in a matter of minutes. Efficiencies like this are amazing. I can save anywhere from 30 minutes to 3 hours for a 50-90% reduction in time spent designing a quote.
Securitronics
Arm Your Sales Team for Success with Security System Proposal Solutions
Manage your sales team, stay on-budget, and quickly generate accurate, professional proposals from any device to win more business and grow your top line, all while leveraging an integrated product library with dealer-specific pricing.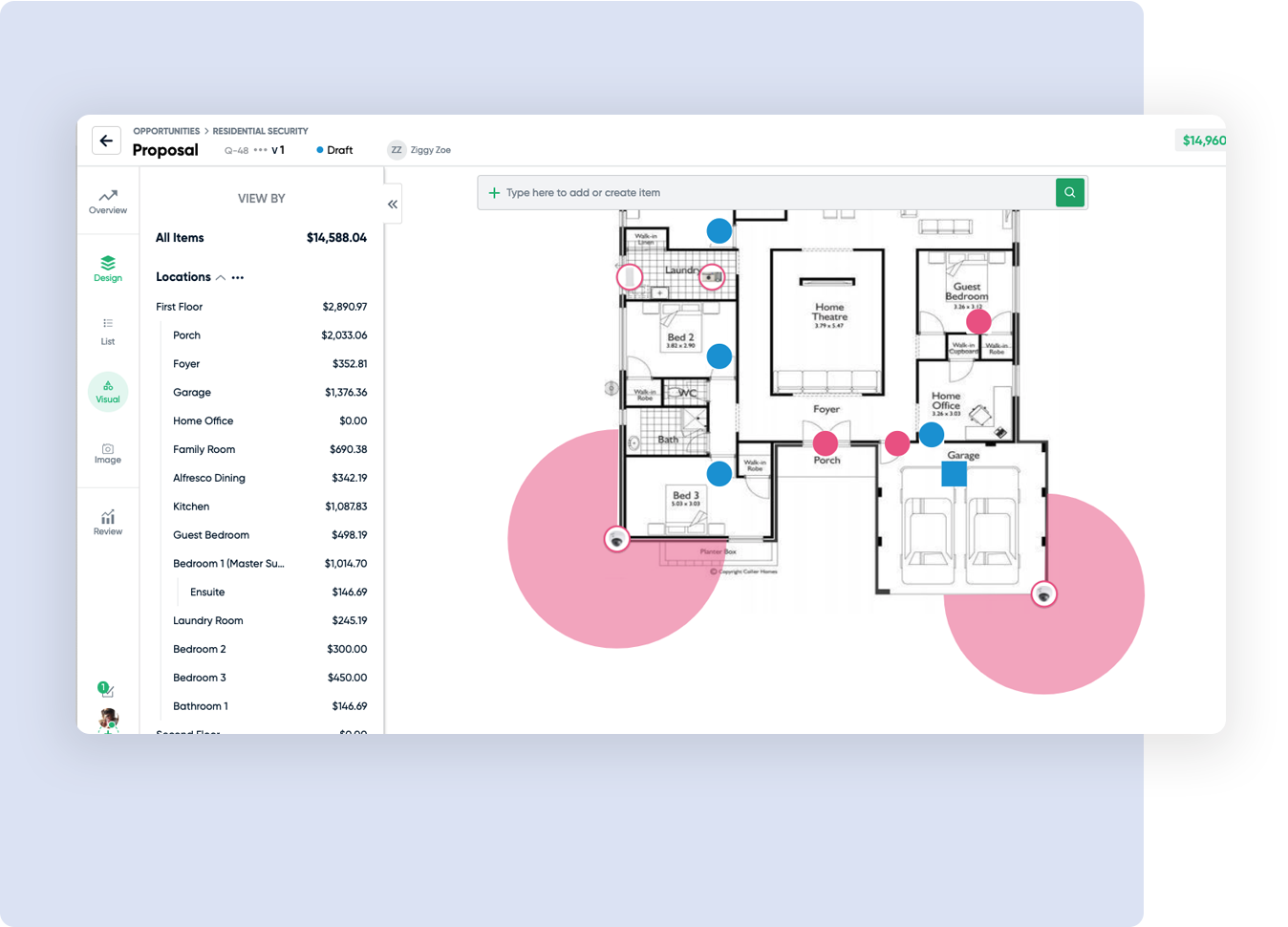 Ensure Clear Communication and Accurate Device Placement with Security System Design Solutions
D-Tools Cloud's browser-based drawings and visual quoting creates a collaborative experience with clients by present stunning, interactive, multimedia proposals – accessible from any mobile device.
System Integrator enables you to create detailed engineering drawings to eliminate scope creep and re-work by clearly and completely documenting complex residential and commercial security system designs in Visio and/or AutoCAD.
Manage Technicians, Track Assets and Teams with Security System Field Service Management Solutions
Ensure clear communication between the office and the field. Deliver projects on-time and on-budget with robust reporting capabilities and mobile field technician management tools, and grow your recurring revenue base through service contracts.