Project Management Capabilities by Software Product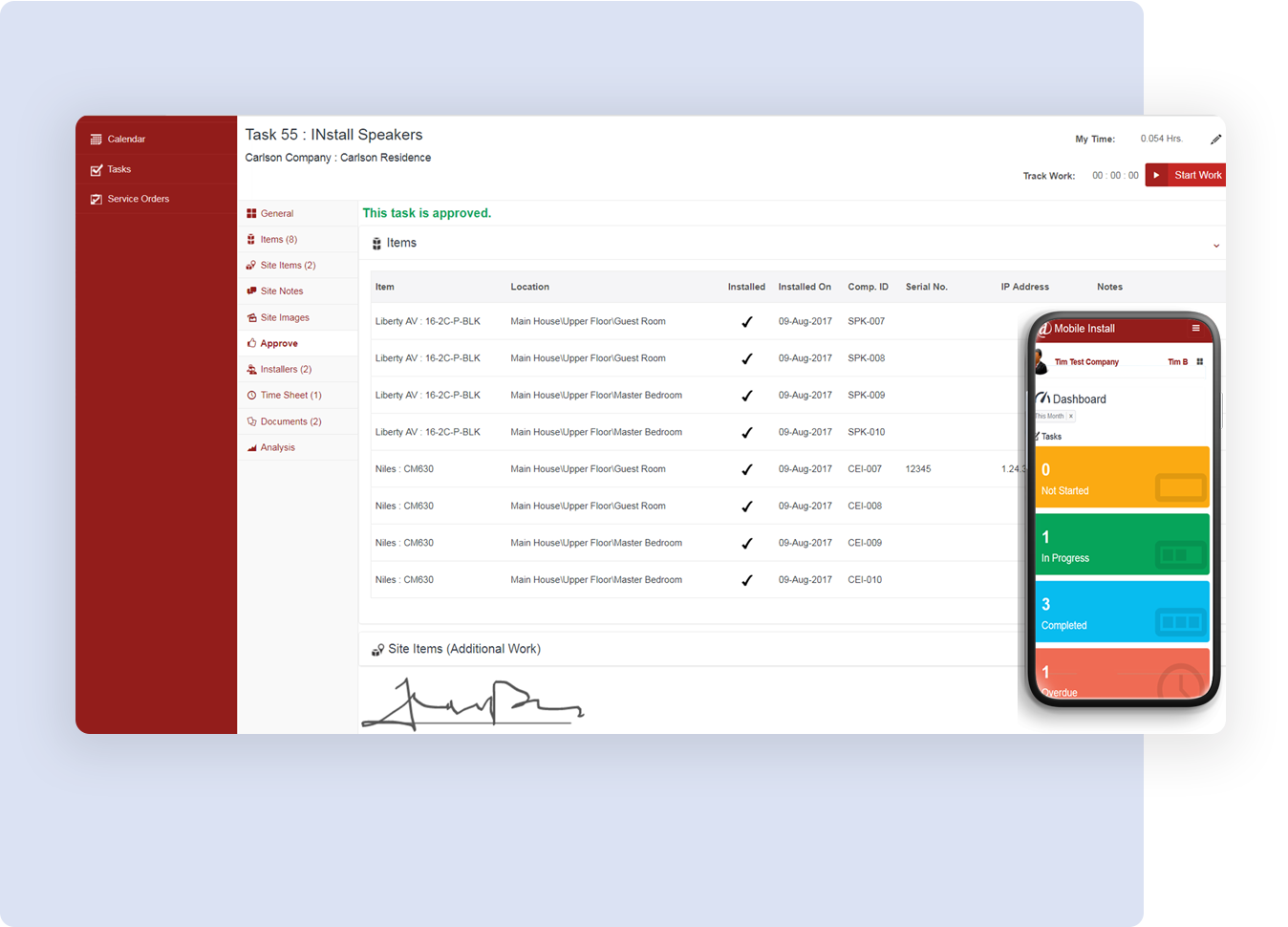 System Integrator (SI) - Master Precision in Project Management
Managing Projects: System Integrator (SI) utilizes manufacturer product specifications to generate precise proposals and drawings, and purchase orders.
Status Updates: Stay fully informed of projects' progress. When items are ordered, received, and picked, item status dates are automatically updated.
Task Management: Installation and service technicians can be scheduled individually or in teams on a per-project basis, with remote task management via the SI Mobile Install app.
Field Insights: Technicians can mark tasks complete, record times, capture site photos and notes, document serial numbers, record IP and MAC addresses, and even track additional work – all on-site.
Project Optimization: Drawings, bills of materials, purchase orders, and work orders are linked globally by project to update automatically with any change, avoiding costly oversights.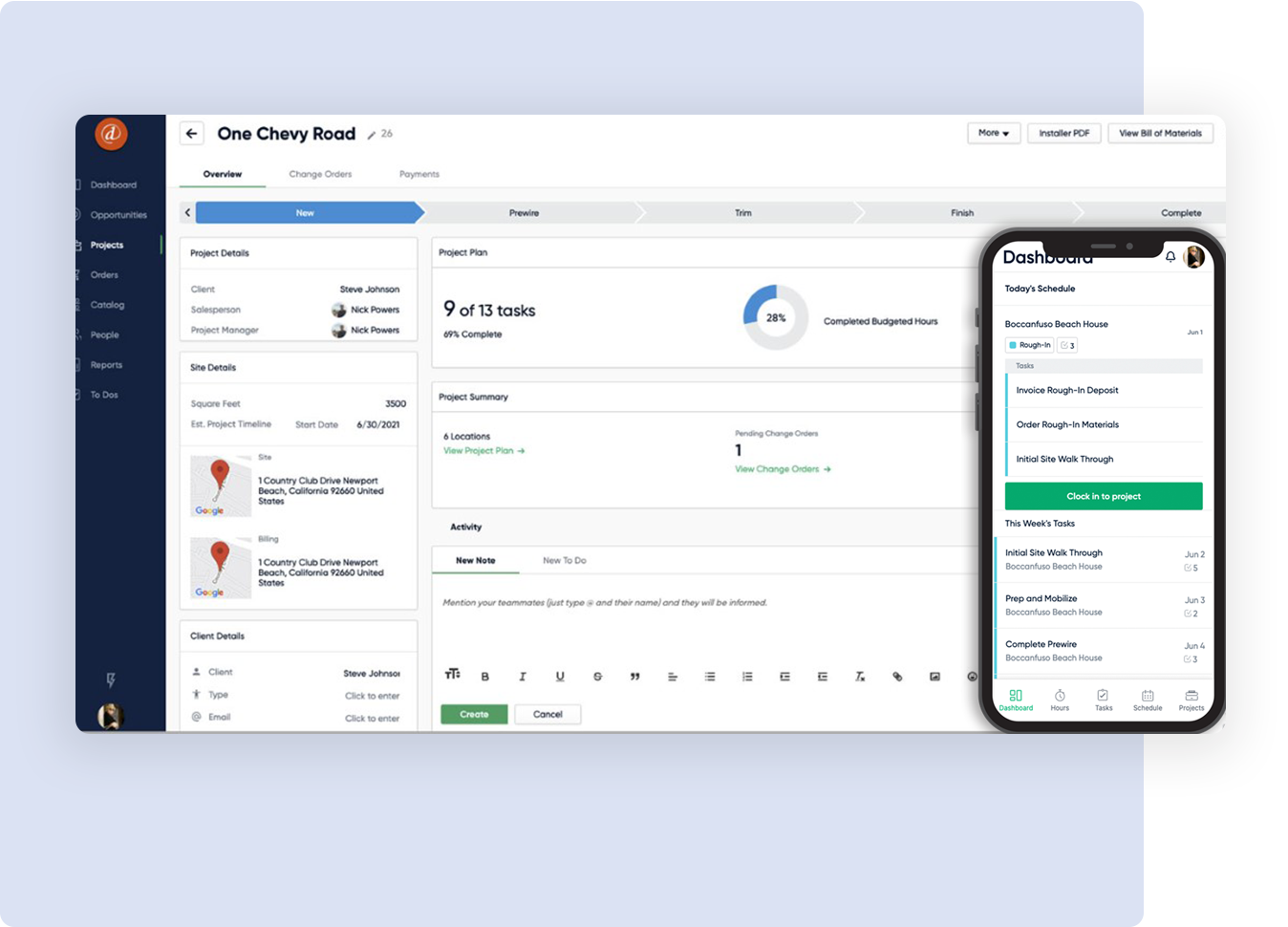 D-Tools Cloud - Elevate Your Project Management Game for Greater Efficiency
Seamless Communication: Embedded, real-time chat allows team members to communicate directly within D-Tools Cloud, eliminating the need to switch between multiple apps or programs.
Effective Task Management: The cloud-based platform enables task assignment and collaboration through mobile devices, ensuring timely responses to project changes and change orders.
Resource Allocation: Effortlessly schedule resources by project, location, and phase. Assign people and tasks and gain a birds-eye views of projects, tasks, and availability.
Accurate Reporting: Field technicians can clock in and out via their mobile devices. Track hours by user, project, and labor type for accurate project reporting and payroll.
Performance & Costs: Compare budgeting vs. actual labor hours, monitor project completion percentages, and gain insights for better process refinement and cost control.
Purpose-Built Project Management Software for System Integration
D-Tools software products provide tailored solutions designed to empower system integration project managers successfully plan and execute installations and service orders, on time and on budget.
D-Tools has played a huge role in simplifying our day-to-day operations, from building proposals to monitoring the status of projects and installation management.
Andrew Luis Bjorn's Audio & Video
D-Tools excels in its unique ability to generate drawings and floor plans and manage complex bids and proposal schedules accurately in today's fast-paced AV industry. D-Tools brings value to Liberty AV's integrators, securing significant control and visibility over multiple projects.
Mario Armijo Liberty AV Solutions
Ready to Elevate Your Project Management Game?
Discover the power of D-Tools today and experience a new level of project management efficiency. Get started with a free trial and see how D-Tools can transform the way you handle projects. Our team of experts is here to support you every step of the way, ensuring your success from day one.