Bid Proposal Software to Improve Proposal Accuracy and Complete Projects to-Budget
D-Tools' cloud-based platform, D-Tools Cloud, and robust on-premises solution, System Integrator (SI) enable low-voltage system integration companies to create fast, accurate, professional-looking proposals, helping to ensure that projects are created and estimated with profitability and client success in mind.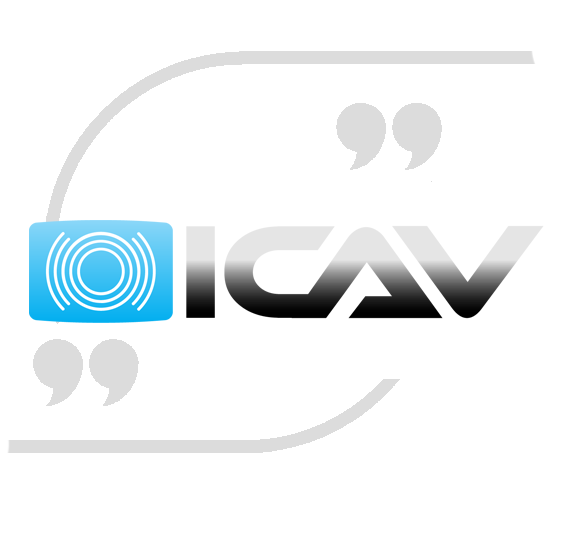 D-Tools helps us turn around proposals more quickly and reliably than any of our previous bidding software. Not only that, but once the job is sold, all project information can be managed through D-Tools' software, thus cutting out cross-information and double work.
Michael Chunka Integrated Custom Audio Video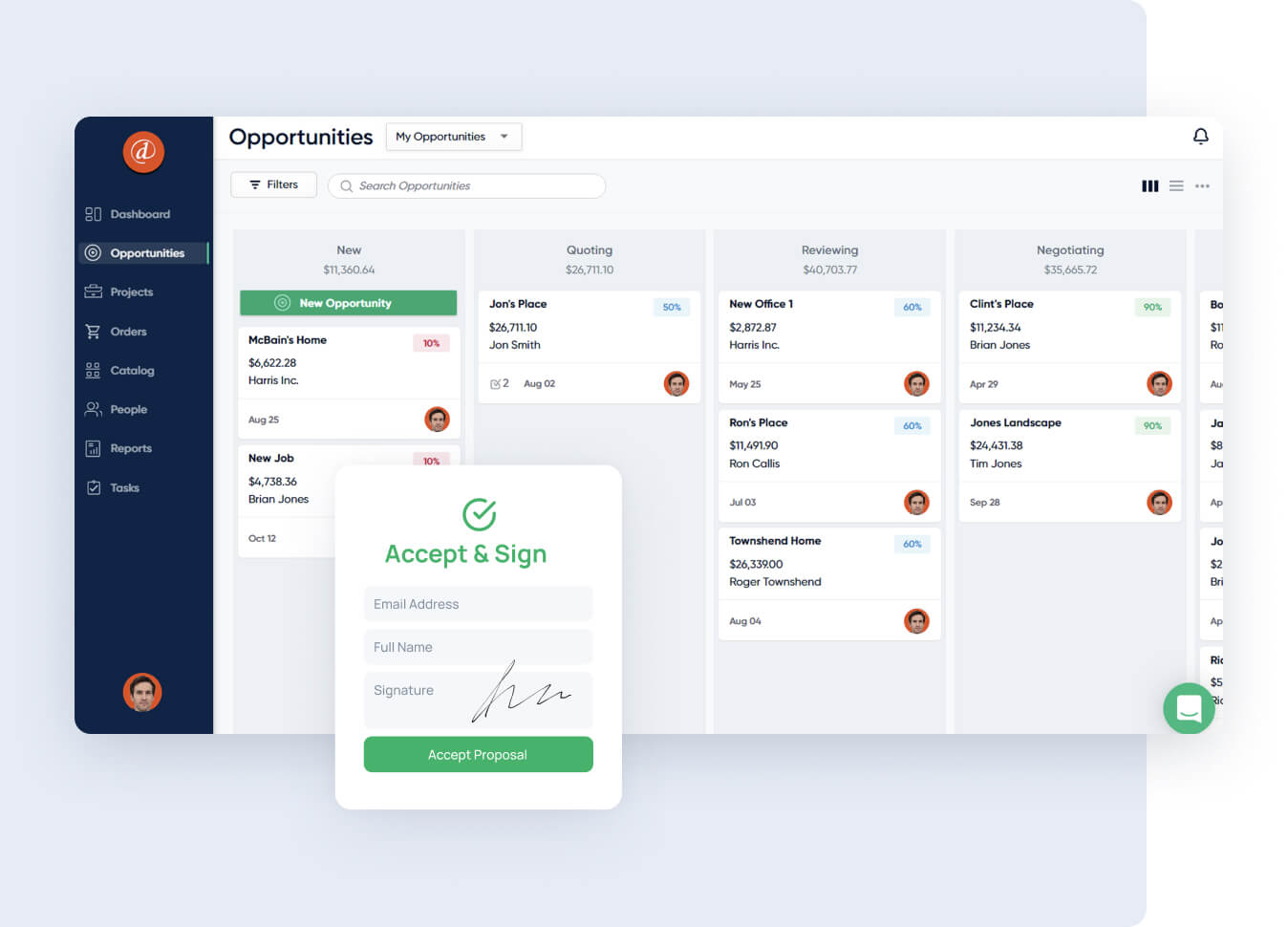 D-Tools Cloud - Manage Sales Opportunities
and Quickly Close Sales from Any Device
Generate visually stunning, interactive quotes and proposals on the fly to close business faster

Layout browser-based residential systems collaboratively with your clients
Close the sales gap quickly and get approval and payment on the spot
Communicate device placement details visually to your installation team
Manage product procurement using supplier-authorized dealer-specific pricing
...all from your mobile device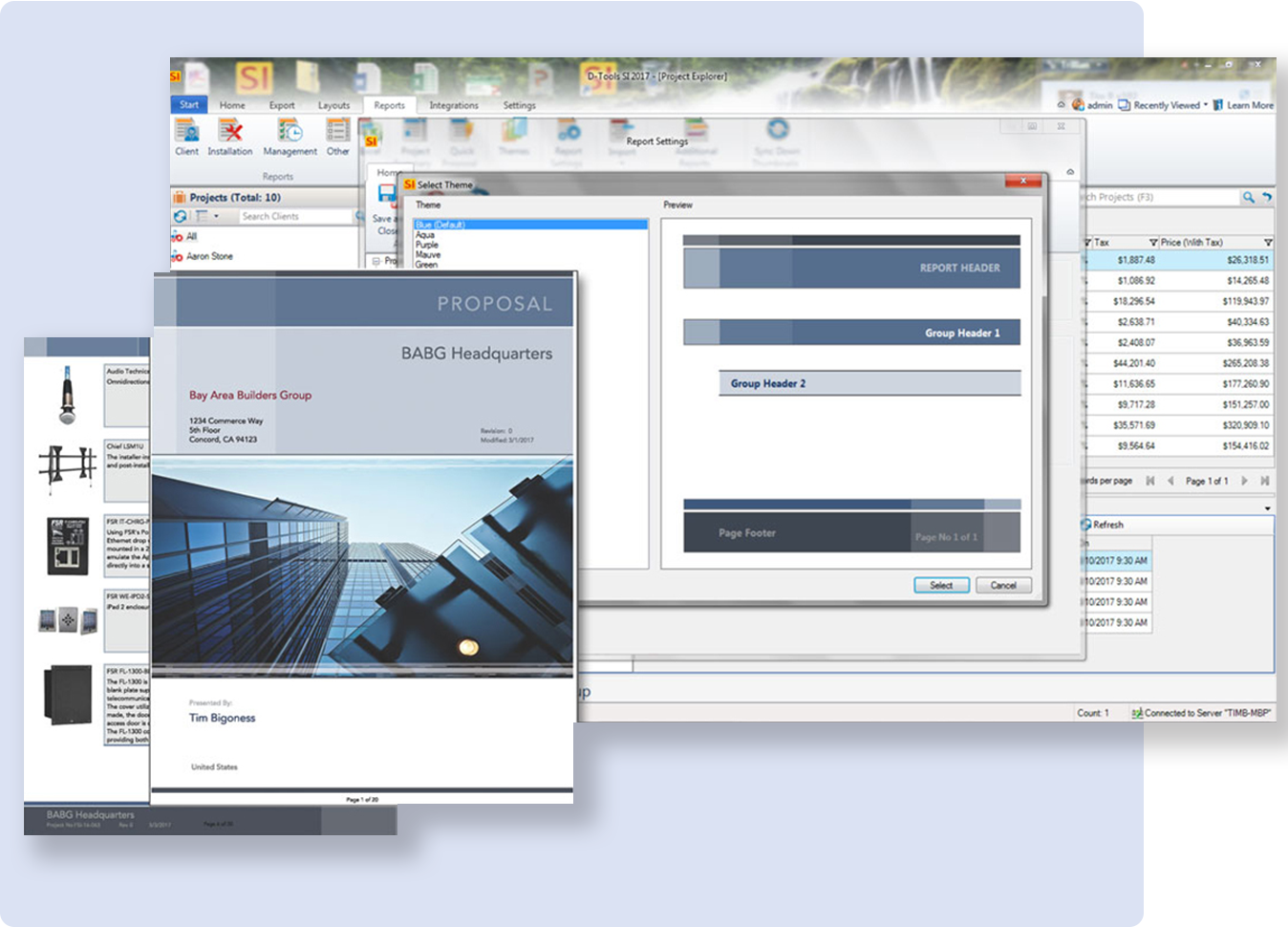 System Integrator - Sales Management and Bid Proposal Software to Maximize Every Opportunity
Win more projects with a competitive advantage by creating fast, accurate, professional proposals
Quickly add products, including unique dealer pricing to proposals from D-Tools' extensive and integrated Product Library
Share online for client review, comments, sales team notifications, change orders, and e-sign approvals
Maximize your visits by quickly establishing project scope and budget with D-Tools' mobile quoting app
Define, create, sell, and manage service plans for new and existing projects
Manage budgets, improve opportunity wins, and more accurately track revenue and expenses with Salesforce CRM integration
... and more