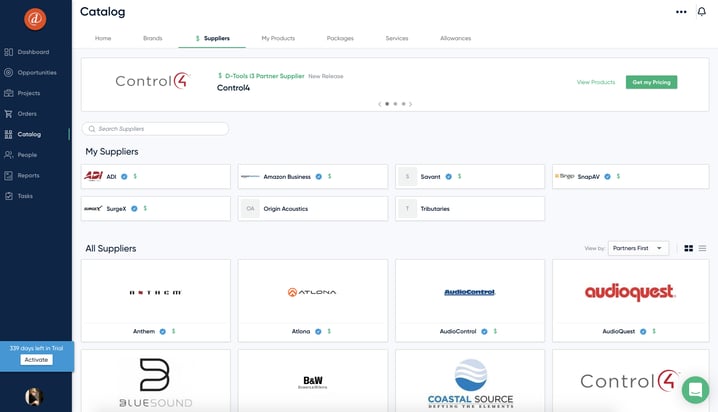 Integrated Product Library
Leverage an extensive and integrated library of products from leading manufacturers and distributors, including dealer-specific pricing for an ever-growing number of brands. Drive proposals and detailed system designs, reduce data entry time, and ensure accurate pricing for every project.
Low-voltage Integrator's Product Specification Database
Streamline your project workflows and drive all project documentation (including proposals and drawings) through an integrated product library of hundreds of thousands of products from thousands of manufacturers and suppliers. Product information is configured with accurate, detailed information, including descriptions, specifications, inputs/outputs, images (as well as dealer-specific pricing) – dramatically reducing time and cost, while improving operating efficiency and increasing profitability.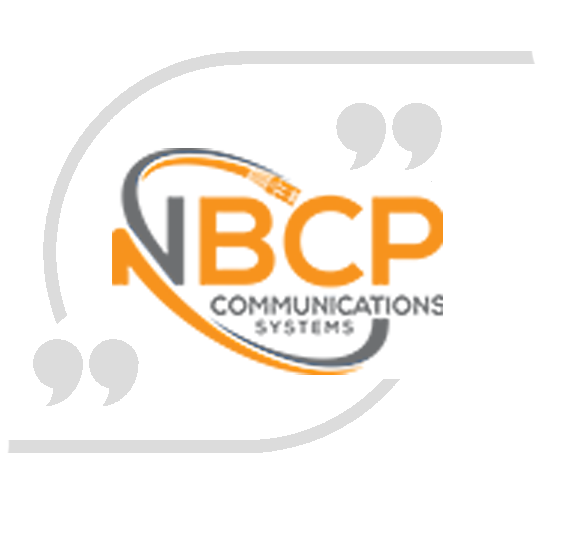 "With D-Tools, it is so easy to quickly generate quotes and drawings based on the items for the project. Having the D-Tools Product Library at my fingertips, and not having to look up pricing for items every time, has saved me countless hours."
Nathan Wells NBCP Sourcing and Tech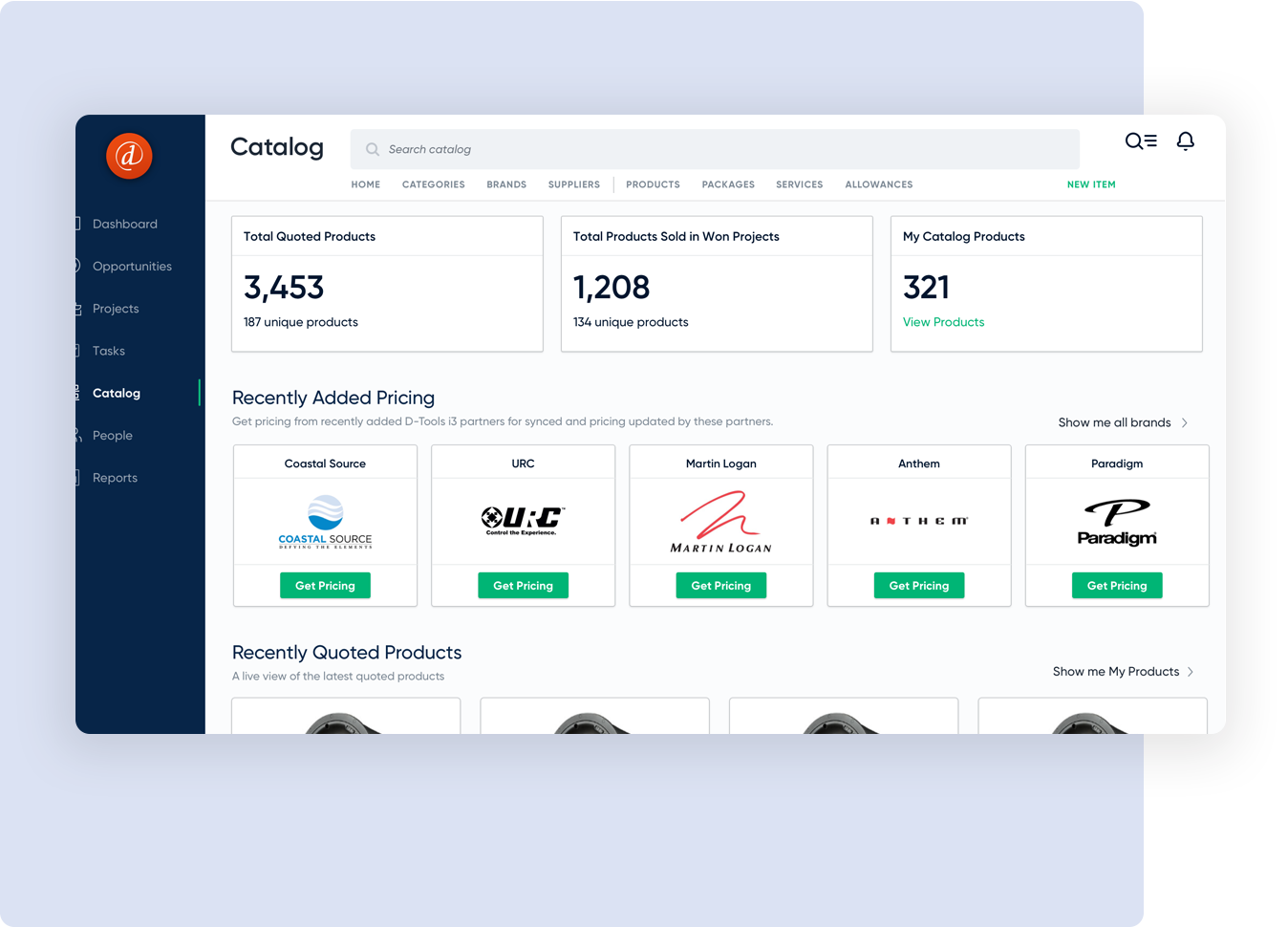 Product Brands and Suppliers from A to Z (from Access Networks to Zigen
and Nearly Every Brand In Between)
It's never been easier to manage and customize your database with the audio visual systems manufacturers' products you sell and install the most! D-Tools partners directly with our i3 (Industry Insight & Information) partner brands to ensure all information and pricing is constantly up to date.
Industry-leading Audio Visual Systems Manufacturers
D-Tools works with industry-leading audio visual manufacturers and distributors to help residential and commercial system integrators manage projects and installations including: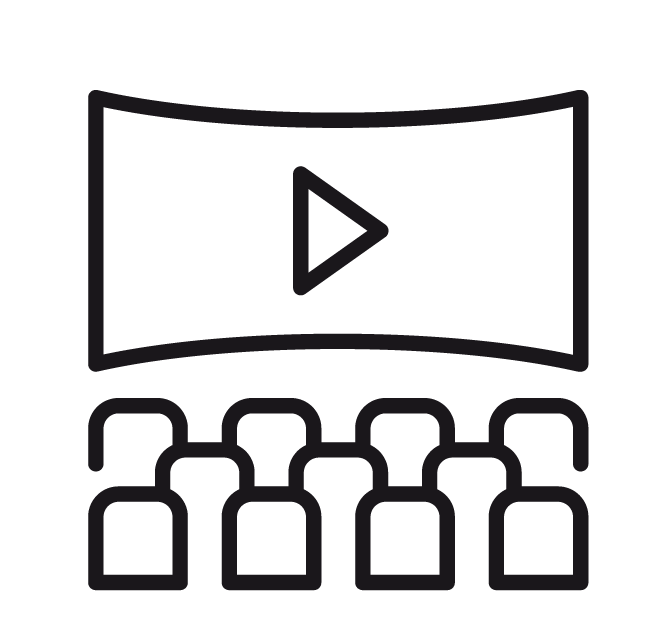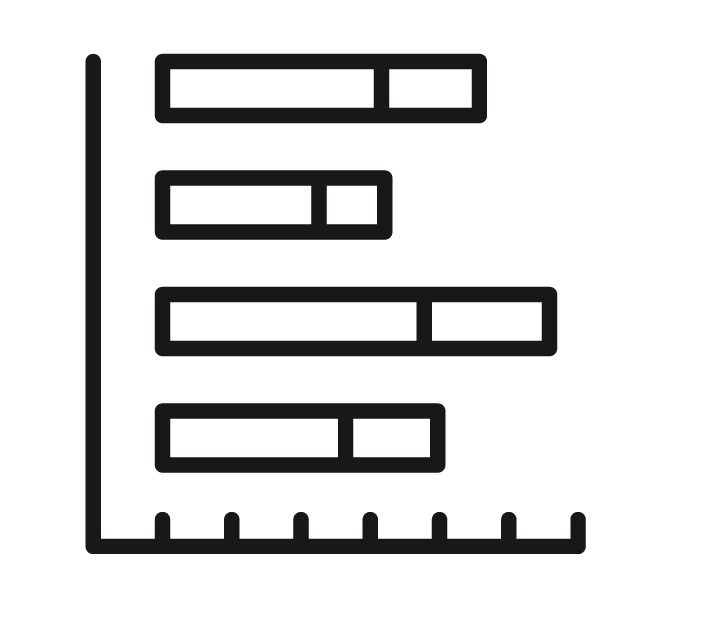 Whole home AV and automation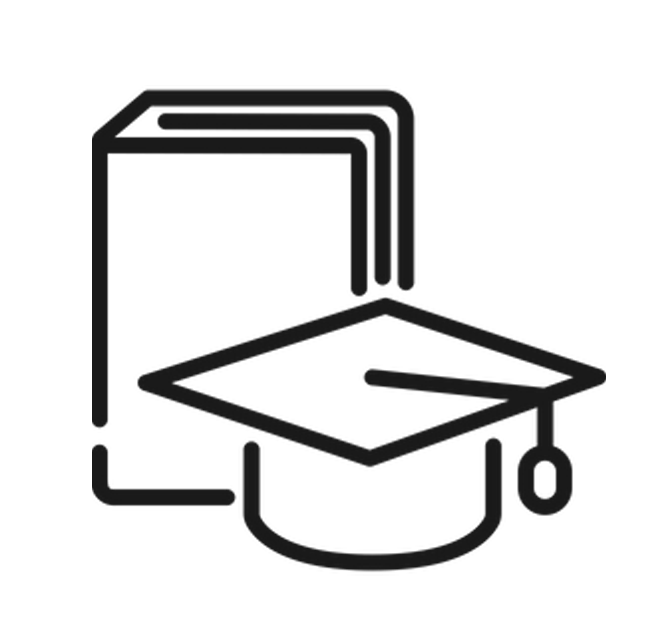 Higher education AV and IT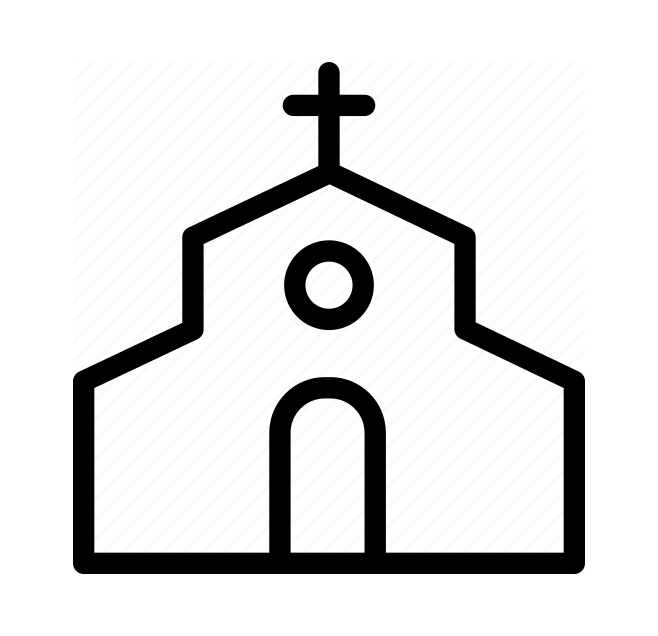 Top HVAC Controls Manufacturers,
Security Equipment Manufacturers, and More
D-Tools' Product Library contains products from leading electronic security and HVAC building automation and controls brands to streamline installations for systems including:

Residential alarm systems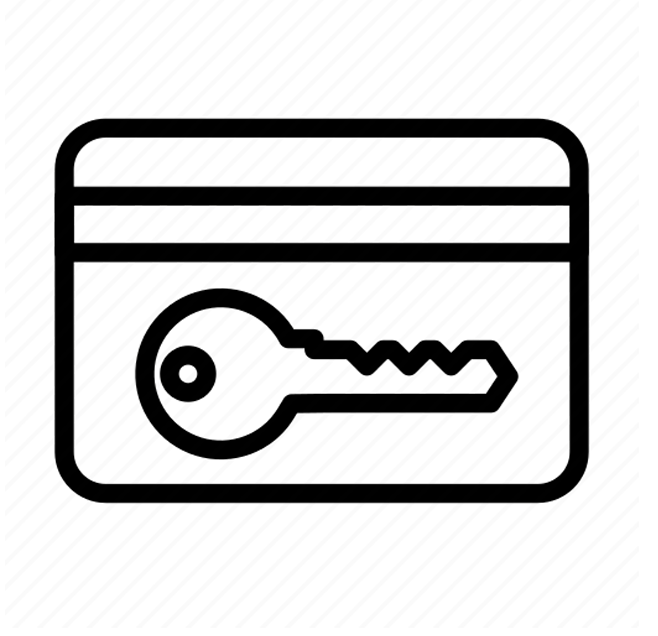 Intrusion and access control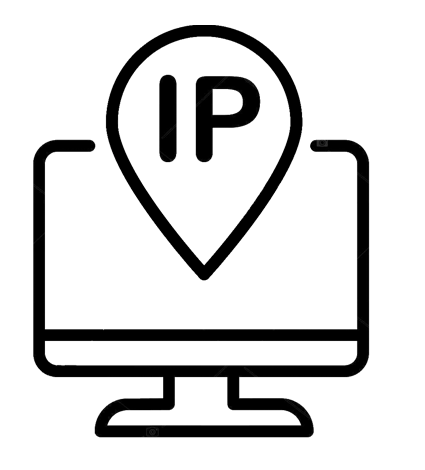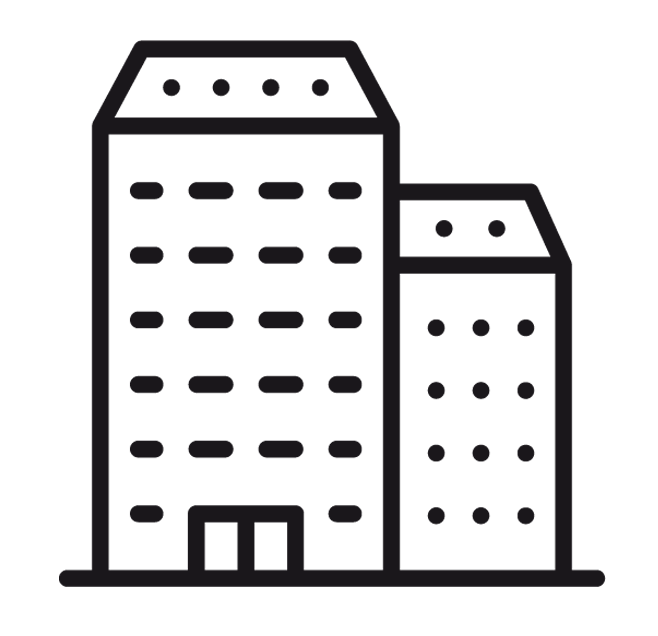 Commercial building control & automation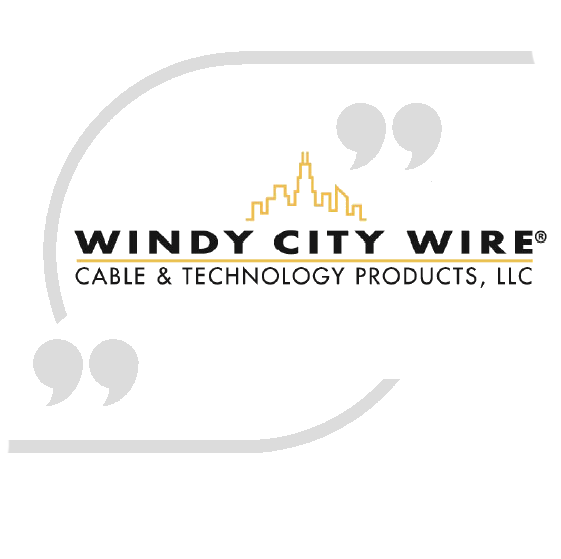 Working with the team at D-Tools to implement our unique dealer pricing into their D-Tools Cloud and SI platforms is not only straightforward, but it offers such a huge benefit to our customers. Providing them the very latest pricing as they build out quotes and projects streamlines the process for everyone involved!
Lauryn Toczylowski Windy City Wire
Frequently Asked Questions
What Is the D-Tools Product Library?
D-Tools Cloud and System Integrator (SI) software provide access to a comprehensive, integrated Product Library of manufacturers' products, containing detailed information, such as model number, supplier pricing, images, descriptions, specifications, and vital engineering information to help manage product information and pricing.
Click here to see full list of the brands and products we carry.
Which Manufacturers Are Available in the D-Tools Product Library?
Click here for the full list of manufacturers (Link to D-Tools Library) or click here to submit your requests for brands you would like to see added to the D-Tools Library
D-Tools also partners directly with hundreds of brands in our i3 (Industry Insight and Information) Program to provide our software users with up-to-date, detailed product information and unique-supplier pricing at the critical stage of their projects – helping ensure their products are chosen for each project, while helping their customers easily and accurately manage their product catalog and win more projects.
Join the Our Manufacturer and Supplier Partner Program & Get Your Products in D-Tools Software!
D-Tools' i3 program helps manufacturers and suppliers support their customers, drive sales, and ensure their products are chosen for each project by providing D-Tools software users with up-to-date, detailed specifications (including their specific dealer cost) at the critical stages of their projects.