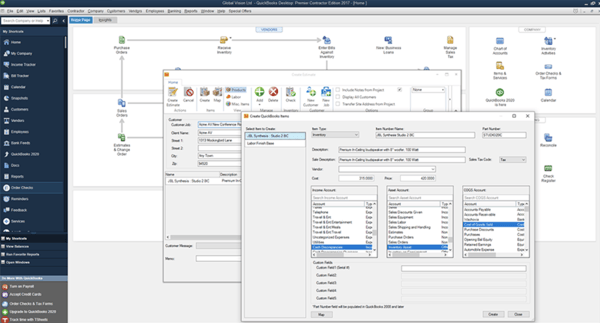 Back Office Management Resources
to Improve Operational Efficiency
D-Tools Cloud and System Integrator provide you with valuable back office resources to manage and improve accounting accuracy, while gaining valuable business insight through visual reports and analytics.
Know the Numbers with QuickBooks and Third Party Integrations
D-Tools software integrates directly with the popular accounting packages QuickBooks and QuickBooks Online, eliminating the need for double data-entry and allowing for accurate accounting, purchasing, and invoicing. Avoid the risk of human error and inefficiency with D-Tools.
Quickly set connection type for QuickBooks from directly within D-Tools software. Once connected and authorized, users can automatically connect to their QuickBooks company file for future sessions.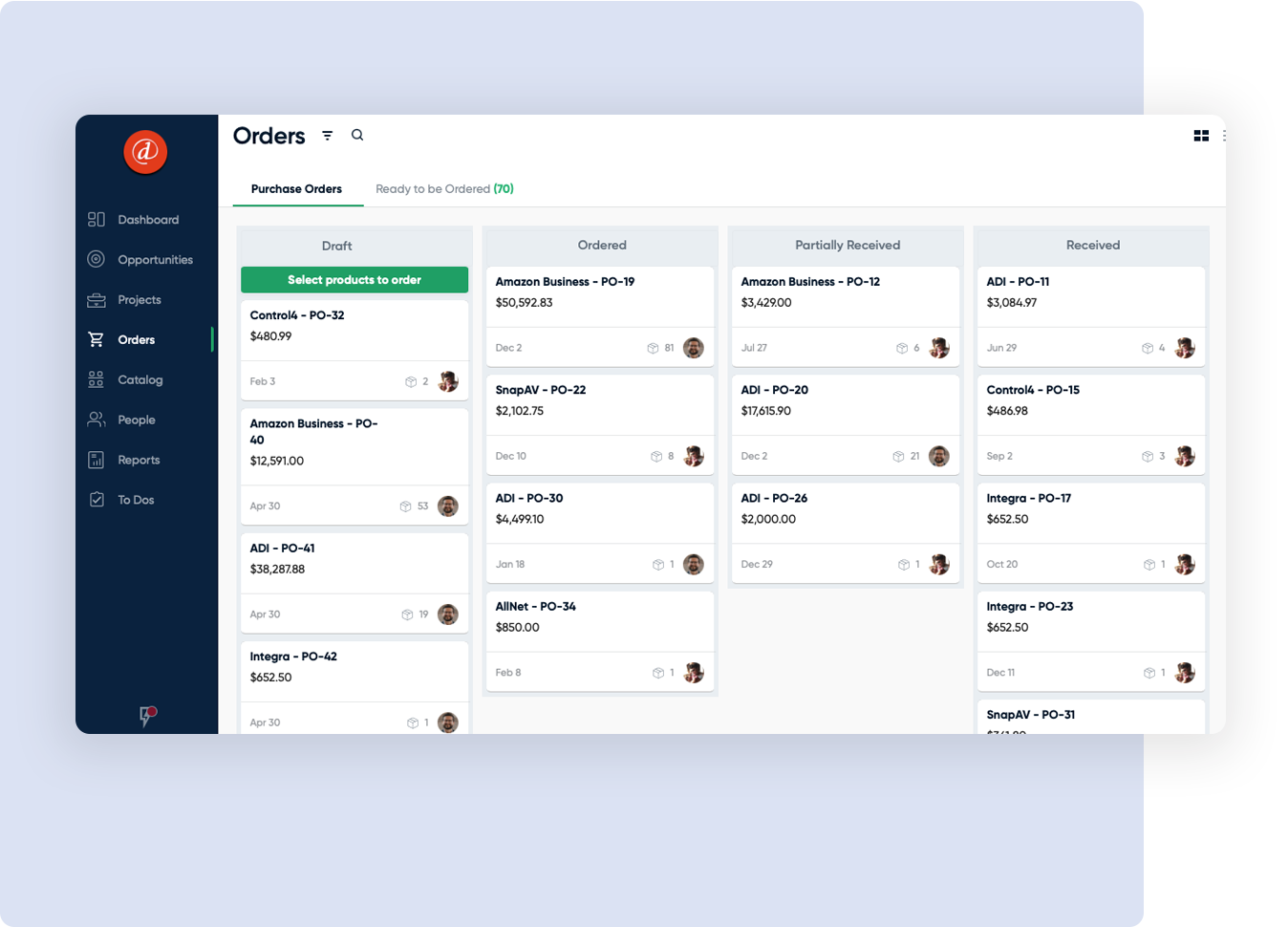 Streamline Payment Processing and Procurement
D-Tools Cloud and System Integrator make it easy to generate purchase orders and send them directly to suppliers through the software, while integrated credit card and ACH processing help expedite the payment process.
D-Tools Cloud also has a direct integration with Amazon Business. Connect your Amazon Business account to D-Tools Cloud, add Amazon devices to proposals, and send POs directly to Amazon Business for fulfillment.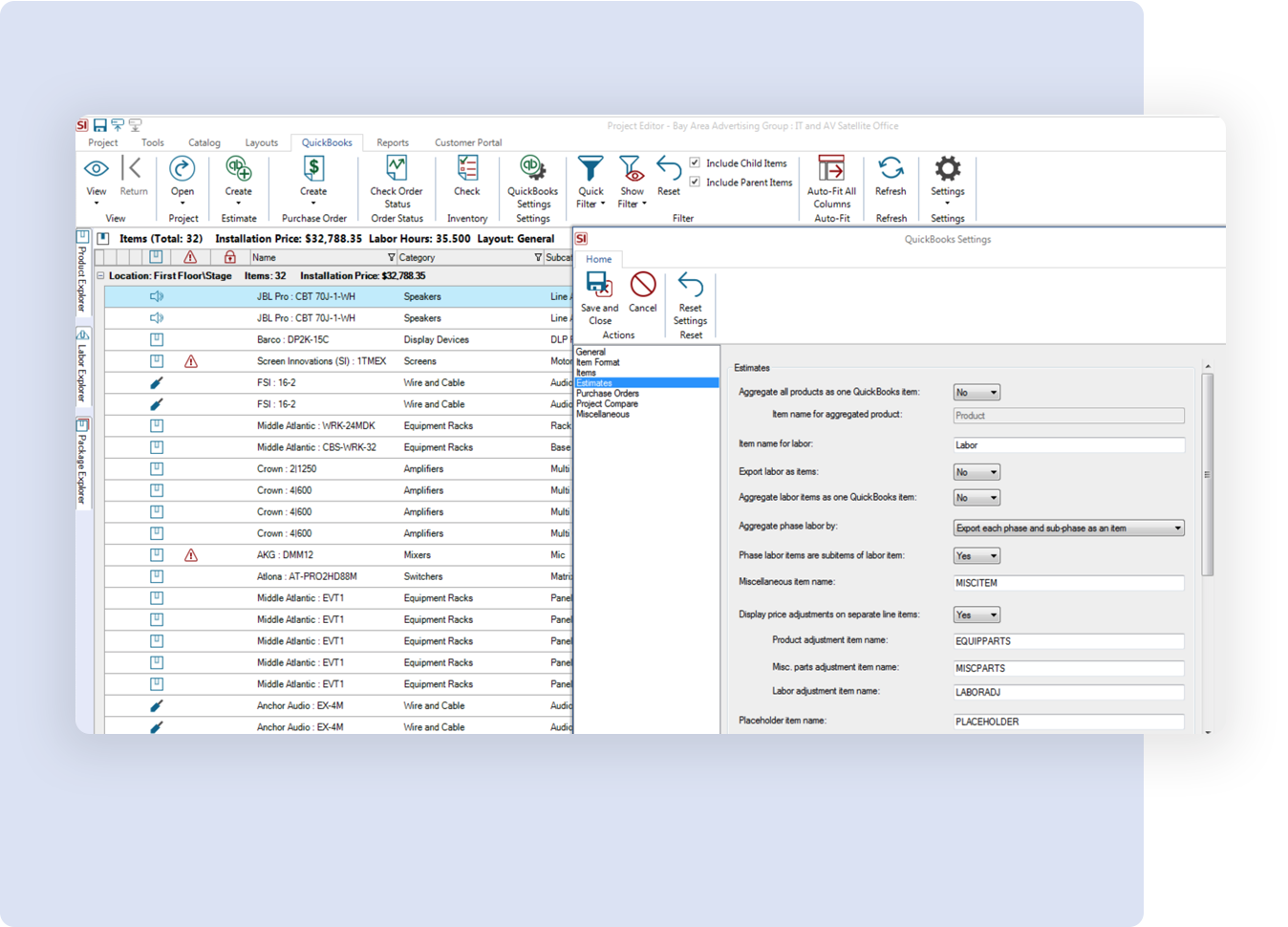 Say Goodbye to Double Data Entry and Save Precious Time
Quickly set connection type as either QuickBooks Desktop or QuickBooks Online from directly within D-Tools System Integrator.
D-Tools Cloud currently integrates with QuickBooks Online. (QuickBooks Desktop coming soon).
Seamlessly create and sync items (product, supplier, client) in QuickBooks Desktop or QuickBooks Online, or map to existing QuickBooks items.
Easily select project items and send over to QuickBooks as an Estimate. Items not currently available in QuickBooks are automatically created.
D-Tools System Integrator enables users to group products by Location, Phase, or System when creating a QuickBooks Estimate for better control and customer communication.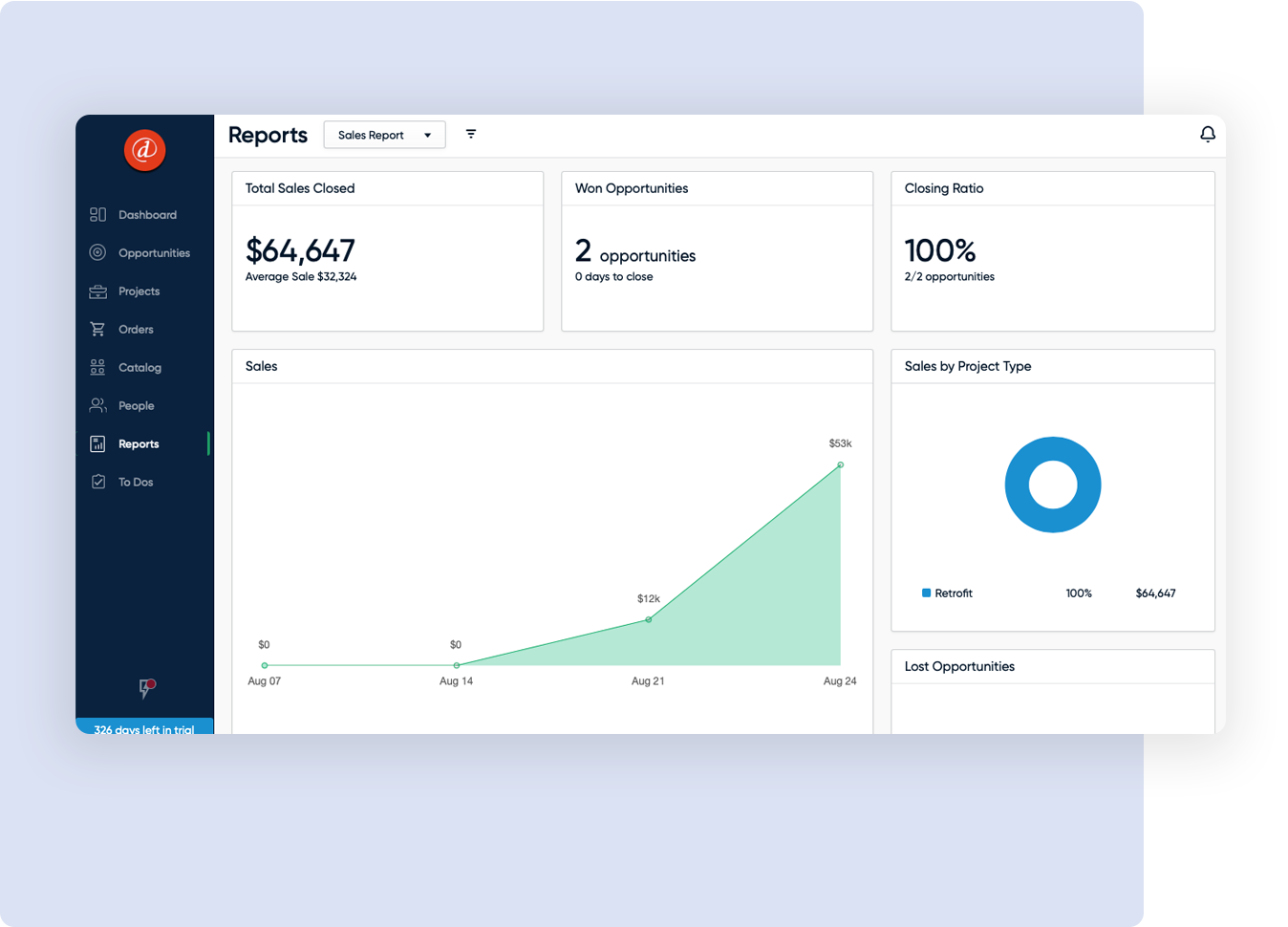 Make Better Business Decisions with Visual Reports and Analytics
D-Tools Cloud and System Integrator have the capability to report critical project and product information across multiple projects. This provides business owners with the tools to drive visual reports and dashboards of key performance indicators.
System Integrator's Business Intelligence engine enables deep analysis of business activity such as sales activity, personnel performance assessment, vendor engagement, product usage, profit analysis and more. In addition to pre-configured Business Intelligence reports, SI makes it easy to create custom visual reports and dashboards to understand important elements of an integrator's business