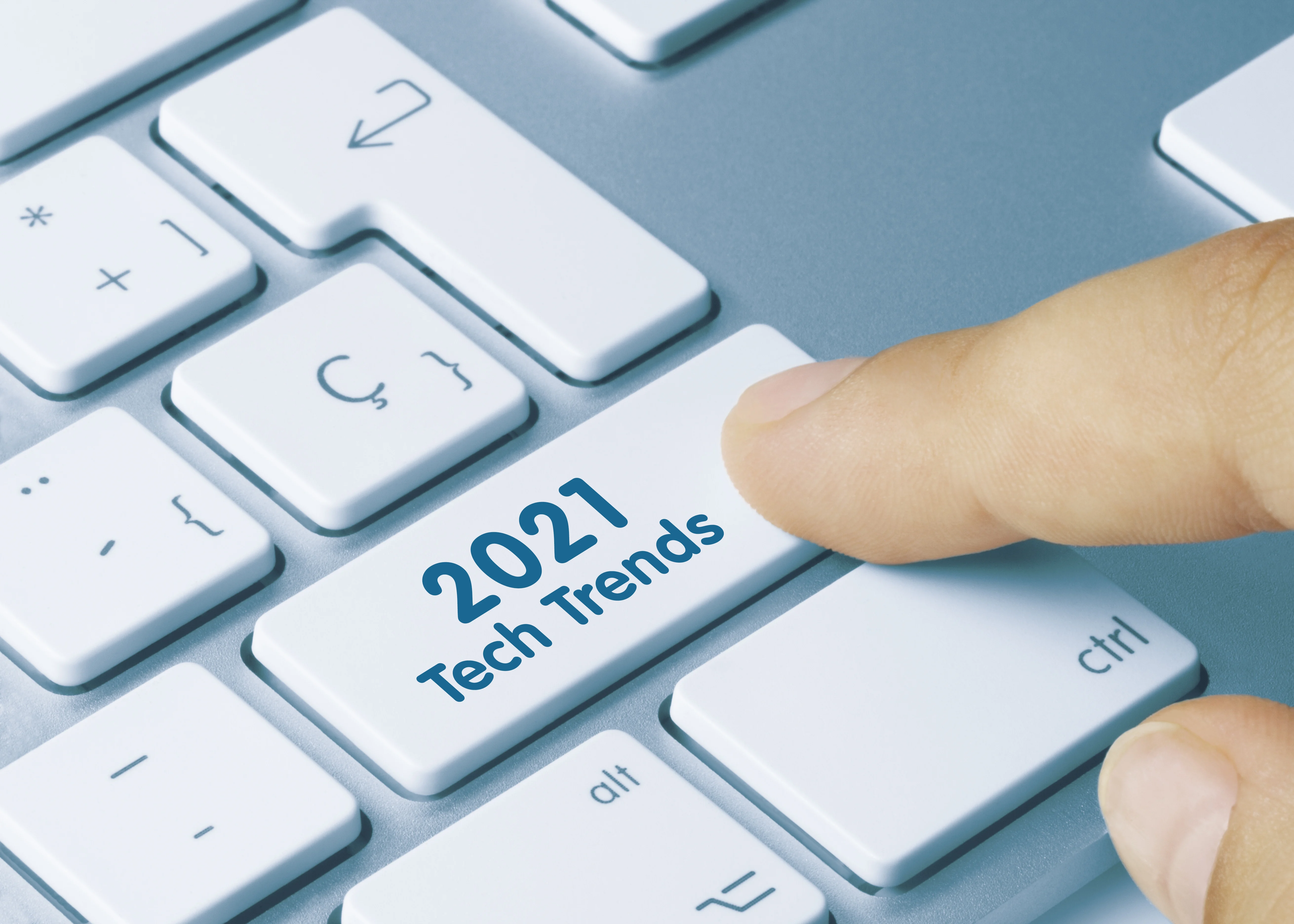 There have been numerous changes and challenges over the past year as it relates to AV system integration due to the COVID-19 pandemic. Companies were forced to establish a virtual or remote workforce, and many were negatively impacted due to canceled or delayed projects, work slowdown, job sites closing, and events being postponed or canceled altogether. They had to quickly adapt to rapidly-changing conditions, learn how to manage projects and workflows remotely, and in many cases, pivot to a new way of selling, installing, and supporting systems for their clients.
Many companies have successfully used the downtime to build their business infrastructure in preparation for the year ahead. Well, here we are. With a vaccine now being distributed worldwide, and with the trend of virtual/remote work becoming the new normal, new opportunities will also present themselves as facilities begin to re-open, and new ones are built or commissioned. To that end, here are 8 AV system integration trends to watch in 2021 that we feel help provide insight, inspiration, and ways to work successfully in this new virtual world.
2021 AV System Integrator Forecast
Technologies
2020 has inspired system integrators to find new ways to sell and install for facilities in markets such as residential AV, commercial AV, security, higher education, and others for 2021. With the business world turning virtual, the demand for audiovisual products and solutions remains strong and will continue to grow for systems such as video conferencing and network infrastructures.
1. Video Conferencing in High Demand
The landscape of the working environment completely changed in 2020. The growth and success of video conferencing technology have led to a dramatic increase in companies leveraging various collaborative solutions to meet internal teams' needs and improve communication with partners and clients. Collaboration online video conferencing systems have made working from home an affordable and acceptable online workspace, with team members still being able to collaborate, share, and sell.
While many, if not all of these solutions compete, there is no doubt of the importance of all to corporate and higher education environments, along with the importance of quality and user experience, which will make a significant impact on which solution to choose. And as important as video quality is, the increased importance of security and privacy has also become a higher priority for businesses, which can be a key decision-driver for which platform to adopt.
2. Network Infrastructures Upgrades
The demand for faster and more reliable bandwidth has increased for companies as more employees are working remotely, as they need to be as productive as in the office. Additionally, the need for virtual private networks (VPNs), which enable employees to securely connect with the office network, no matter their location, has grown as companies continue to focus on network security.
As mentioned earlier, enhanced security will also coincide with any change within a company's network infrastructure to protect data and assets for companies and clients.
Services
According to CE Pro's State of the Industry Report, the demand for av system integration services remains high and is predicted for a growth rate of 9.8% for the year in 2021. Even with the COVID-19 pandemic, residential and commercial AV installers were deemed essential services, which has helped many system integration companies remain viable and even facilitated growth for residential av system integrators—a total of 11.5% stated by CE Pro, due to the increase of the virtual workplace. While there may have been a pause in work for higher education and corporate AV projects, as vaccines begin to be widely available, many existing facilities will begin to re-open, and new construction projects will resume.
3. Growing Needs for Higher Education
The events of 2020 may have forever changed the way higher education facilities teach and students learn. With school closures, distance learning and educational technology trends have changed, leading to the increased demand for online educational options. eLearning provides a pre-configured curriculum and courses that can be accessed online at any time. Virtual learning, which has grown the most since COVID-19 safety measures were enacted, provides students with group and one-on-one courses with live instructors for more engagement.
In addition, the influx of hybrid approaches enables students to split up the time between in-class and at-home learning. With the case of hybrid and even schools that still offer full-time in-class learning, schools are creating more breakout groups for smaller groups to collaborate.
According to a recent article in Systems Contractor News article, Netgear describes seeing "a surge in AV-related reconfigurations to accommodate overflow classrooms that allow students to be on-premise, maintaining social distancing, while still viewing the instructor and content in high-quality audio and video. This setup facilitates students' ability to take part in the learning experience and interact with the instructor and other students in real-time—a crucial part of any educational facility."
4. Complex Security Proposals
The dynamic complex security proposals have changed in a number of ways, including the need to secure residential and retail buildings in our cities. Many facilities are having a limited number of visitors, if any. Surveillance system installations with remote monitoring are more valuable than ever, especially at times with no one on-site.
According to a recent Facility Executive article, the use of access control systems has also grown and have been implemented into numerous facilities, including houses of worship, that can have dozens of automated unlock schedules, which would work for higher education and or corporate AV buildings as well.
Health safety is of the utmost importance now that more staff will be returning to work. Technology, such as thermal scanners and biometrics, will be utilized more for building access, especially within commercial security, hospitals, and more. Hygiene policies and protocols may start to be implemented, which could mean installing touchless control panels, sanitization stations, biometric face and eye scanners, and more.
5. Multi-Site Proposals for Corporate AV
Multi-site proposals for corporate AV will also see an increase from last year. The move toward satellite offices with fewer employees in one space will help employees feel comfortable and save to come back in-person full time. With that comes the need for more audio, video, audiovisual conferencing, all the various other technology needed to run an office building. As discussed earlier, networking within the corporate AV will need to be optimal to communicate, file share, and collaborate with each office, as well as employees still working from home.
As an alternative to crowded conference rooms, huddle spaces, which started to become more prevalent a few years ago, will allow fewer people to collaborate at one time. Also, smaller, private digital pods/office meeting pods are starting to be created by repurposing open workspaces. And each must be equipped with the technology for flexible AV conferencing and presentation systems for frictionless collaboration.
Integrated Solutions
Many AV system integrators use several different tools and platforms to run their day-to-day operations – most of which do not work in conjunction. In order to be as productive and efficient as possible, especially as business starts to pick up this year, it is critical for companies to improve efficiency. When working with multiple platforms, software integrations are often key to facilitating an end-to-end solution, including components such as inventory management and engineering drawing solutions.
6. Inventory Management
According to a recent 2020 Statista survey, "Roughly one-fifth of respondents on behalf of businesses revealed that they plan to have more inventory in the aftermath of the coronavirus (COVID-19) pandemic."
This leaves little room for improper asset management and poor team communication, which can easily lead to unaccounted for or misplaced parts, and ultimately declining profitability.
To avoid such risks, software solutions, including D-Tools software, partner and integrate with inventory management tools such as Tracknicity's mobile inventory management and tracking solution. These integrations help AV system integrators ensure that inventory, whether stock or project-specific items, are efficiently, seamlessly, and accurately tracked from proposal through being purchased, received, staged, picked, delivered, installed, and even serviced.
7. Engineering Drawing
With the need to pivot, AV system integrators face even more competition as new and unplanned projects start to rise. Budgets and timelines may become more stressed due to the loss of business in 2020. However, there may be an increase in demand for efficiency. AV system integrators need to clearly document systems, communicate, and collaborate, now, more than ever, with internal teams and clients.
The need to ensure that engineering drawings accurately represent what was actually sold has driven many companies to look for an integrated solution for project documentation. Engineering drawing integrations can dramatically reduce time and cost, as well as errors and omissions, as companies struggle to manage multiple projects and ever-changing project requirements. Microsoft Visio and AutoCAD are industry standards for AV system design. D-Tools software integrates directly with both solutions to creating uniformity and clear communication across all areas of a project and eliminate scope creep and re-work by clearly and completely documenting system designs.
8. Configuration Tool Integrations
More than ever, solutions such as D-Tools are developing integrations with online configuration tools like Screen Innovations, Salamander Designs, and The CEDIA Designer (TCD), which can send their information directly to proposal software. This greatly increases productivity and streamlines processes for system integration companies designing labor-intensive, dedicated cinemas and media rooms by providing a connected workflow from conception through installation—helping them save time and confidently deliver projects of the highest quality to their customers.
With 2020 behind us and the state of the industry in 2021 rapidly unfolding, system integrators are well-positioned to adapt to this ever-changing, virtual world. It is clear there will be a continued need for technology and services, which is excellent news. Still, it is important to watch things closely and react quickly as in-person, whether that be full time or in a hybrid setting, as well as for those who continue to work from home, to properly pivot and continue business success.
Schedule a Demo
Find out how D-Tools AV proposal software can help you expedite the proposal process, win more jobs in 2021, and manage your system integration projects. Contact us today.