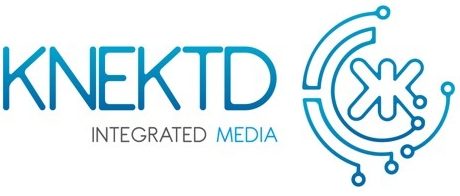 D-Tools streamlines business processes and creates efficiencies for UK-based high-end residential and commercial integrator, Knektd Ltd.
With a 20-year history in the AV industry, D-Tools now has customers who have used our on-premises System Integrator (SI) software solution with multiple AV integration firms. We regularly meet with professionals who adopted D-Tools with their first job in the industry, changed companies, and brought their knowledge of the software with them to introduce their new team to the benefits of D-Tools. We appreciate these brand evangelists as much as they embrace the opportunities to improve efficiency and streamline business processes for their new employers or employees. This is one of those stories.
Stewart Maynard, recently named director of Knektd Ltd., a UK-based firm specializing in bespoke audio visual, home automation, IT and networking, security and access control solutions for ultra-high-end homes and businesses across Europe, Asia, and the Middle East, has been using D-Tools' System Integrator throughout his career. "D-Tools is an excellent business management tool and getting it into Knektd was a top priority for me as a company director," he says.
Knektd itself has only been using D-Tools SI for about a month as of August 2018, but Maynard's past experience shortened the learning curve for the software, enabling the Knektd team to start seeing results right away.
Knektd typically works on high-end projects in prime and super-prime areas, such as the Belgravia, Chelsea, Mayfair, and Knightsbridge areas of London. About 70 percent of Knektd's work is in the residential sector, designed and installing integrated AV systems, AV and lighting control, security/access control, and the IT infrastructure to handle it all.
On the commercial side, Maynard says, "We work with companies who are trying to deliver that true 'wow factor' with their AV and control system installation, and the systems typically feature AV, lighting control, and IT/data systems."
Until recently, Knektd had no unified software processes for sales, design, or project management, and processes that were in place were manual. Maynard and co-director Shaun Wilson were looking to implement more in-depth reporting processes, gain greater business insight, and introduce more collaboration into projects.
Knektd began deploying many of System Integrator's most-loved features immediately, including Mobile Install, automated purchase orders, quotes, custom reporting, and D-Tools' Visio/CAD integration for systems design.
D-Tools' System Integrator helped the Knektd team achieve all this, and more, improving business efficiency and streamlining operations in several significant and measurable ways.
1) Streamlined Quoting Gives Every Project a Strong Start with a Professional Proposal

Knektd creates every quote within D-Tools so that all designs and products are already on the software before work begins. D-Tools helps Knektd generate professional looking proposals faster than they were able to do before. "Price lists are now instantly put into D-Tools, so we save time finding pricing," Maynard says.

It also ensures more accurate quotes, leading to higher profitability.
By grouping equipment together and cloning a specific set of equipment each time it is used, the integrator ensures every wire, bolt, mount, or screw is accounted for. "The fact that we are able to ensure the right accessories are included with every product when it is added to the proposal at the sales stage is one key way D-Tools helps us reduce errors," Maynard says. "D-Tools SI is able to provide a true reflection of the hardware needed to deliver the project, leading to more accurate price quotes and increased profitability."
2) Improved Purchase Order Process Reduces Errors and Waste

Creating purchase orders is also faster and more accurate. "Creating a PO is no longer a manual process of looking up what supplier an item comes from and checking part numbers," he says. Since POs are generated using the information from the quote, there's no missing hardware or surplus parts ordered that aren't needed once the team arrives on the job site.
It's also easy to communicate changes to the team or the client through D-Tools. "We can press one button to send an email from quotes, POs or service tasks. D-Tools even puts the required email address in the "to:" box and writes a brief email," Maynard says. "It's that simple."
3) Streamlined Scheduling Through Mobile Install Keeps the Knektd Team on Track

Maynard is equally impressed with the new functionality of SI's Mobile Install functionality to manage scheduling for new projects along with service and support. "Having used Outlook for scheduling in the past, we now use Mobile Install to get a greater understanding of upcoming work," he says.

Mobile Install allows users to publish tasks related to installation projects, as well as service orders, to a web portal powered by the D-Tools cloud infrastructure. Technicians and installers can access the information from any internet-enabled device, and can also track their time on projects. The data is synced back into SI for time-tracking, helping to keep projects on schedule.
"Scheduling is now a more collaborative process with the engineering team able to provide feedback directly to the management team," Maynard says.
4) Reporting Features Add More Transparency within Knektd

One of Maynard's goals in implementing D-Tools at Knektd was to improve reporting across the organization. "While our team was great at letting us know about site progress via phone and email, we had no way to search for this information or document the installation team's progress," Maynard says. "By using D-Tools' Mobile Install, we are able to have a single, searchable location for this information."

Any information entered into Mobile Install via the cloud syncs back to SI, giving the whole team visibility into any necessary information about a specific project or client, which they can access from the office, on the road, or on a job site.
"We no longer need to pour over emails or other documents if a client asks about prior visits or other systems in their home," Maynard says. "This saves us time while allowing us to deliver a higher level of service to our customers."

5) More Accurate Job Costing Leads to Increased Profitability

Improved processes thanks to D-Tools have led to improved efficiency and increased profitability for Knektd. Maynard says it is too soon to estimate the total cost or time savings, but all the essential elements are now in place for Knektd to track these key performance indicators.
"Working in a competitive industry, being able to quickly and easily know the job profitability at any stage of the project is essential," he says. "By using the project purchase orders and linking that information, along with change orders and time-tracking via Mobile Install back to the project, we are able to keep track of the true and accurate job profitability throughout the entire project lifecycle."
"D-Tools Revolutionized Our Business Processes"
Coming into Knektd, Maynard knew what D-Tools could accomplish, and has even made recommendations to other integrators considering adopting the platform. To see a successful implementation come to fruition at Knektd is a source of pride, but not a surprise, to Maynard. "D-Tools is revolutionizing our business processes and creating efficiencies," he says.
Additional information on D-Tools System Integrator can be obtained by signing up for a free personal online tour by visiting https://d-tools.com/live-demo-webinar/ or a free 30-day trial, which can be downloaded by visiting https://d-tools.com/hosted-free-trial-signup/.