Our bi-weekly Gold Support Webinars are designed to get you up and running on the basics of using System Integrator, and we are now allowing access to our previous recordings!
These prerecorded sessions can be found directly on our website by clicking Services, Free SI Webinars.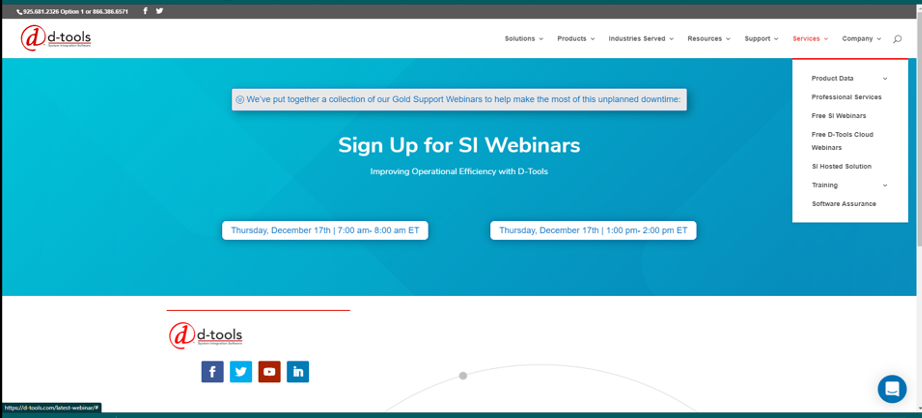 They do not include a Q&A, but can be used as great resources to expand your knowledge of SI. Topics range from getting started with the catalog, to workflow rules and notifications. This collection allows you to make the most of this unplanned downtime.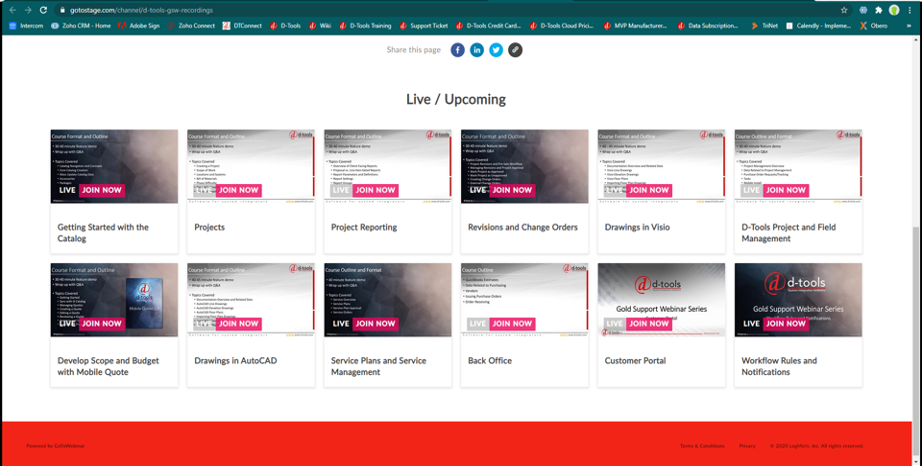 Click here to learn more about our free Gold Support Webinars!
If you have questions regarding this feature or need personal one on one training please contact your Customer Success Manager by emailing csm@d-tools.com.
Thank you,
The Customer Success Team