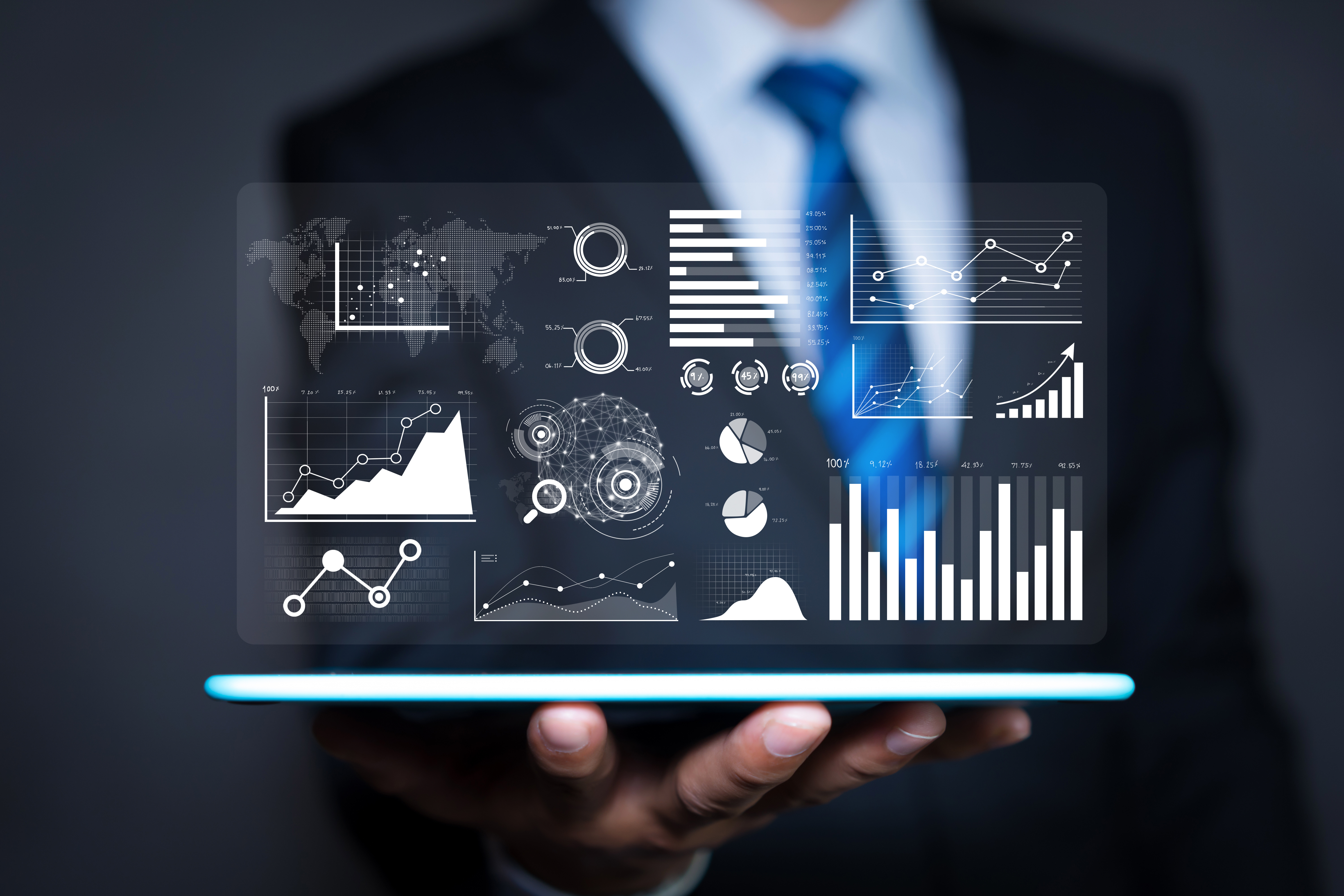 If you Google "Data is the new…" the number one response that comes up is "oil." In other words, it's very, very valuable.
And truly, the moniker "data is the new oil" is not an exaggeration, especially as it pertains to the world of the electronics systems industry. Integrators, manufacturers, distributors, associations and alliances are quickly recognizing that proper and consistent analysis of their own data (and the industry's as a whole) can bring vast efficiencies that can boost revenues and profits.
Data is used to record results, describe trends, establish projections, gain competitive advantages, make business decisions, and much more. Analytics based on up-to-date, accurate and trustworthy data is critical. Without it, decision making is reduced to conjecture and speculation. Data that is collected, curated, analyzed, appropriately filtered, and displayed through properly designed visualization tools enables teams to draw valuable insights and develop intelligent responses and formulate action plans.
How D-Tools Is Leading the Way
The importance of data intelligence is not lost on D-Tools. The company is investing heavily in the expansion of its Data Solutions program with the goal of becoming the preeminent provider of objective, actionable industry information and insight for the electronic systems industry to foster decision making that will fuel market growth and productivity.
With more than 3,500 active users of SI and more than 1,000 active users of
D-Tools Cloud, D-Tools is by far the most-used business software platform in the electronic systems industry. The company is already a trusted partner for suppliers and integrators within the industry. The D-Tools Cloud platform gives the company access to valuable historical and forecasting data that other platforms would have difficulty emulating. D-Tools is also uniquely positioned to provide insight and analysis with its experienced team.
Within D-Tools Cloud, we are collecting a myriad of data that we not only have the ability to share with our partners, but also analyze and curate the data to help them recognize key trends and important market shifts. The information, which will be presented via static reports and consumable databases, will allow companies to be better prepared for the constantly changing market conditions.
The list of important metrics being collected are too long to list, but a sampling (for suppliers) includes:
Percent of total ticket devoted to particular product categories
Competitive data by category (units and dollars)
Growth or decline rate by category (units and dollars)
Project timelines, including days from proposal to sold to ordered
Category technology shifts
Products in Quotes vs. Proposals vs. Contracts vs. Orders
Price changes
For integrators, some of the key data collected to help benchmark against the broad market include:
Sales breakdown between products, labor and service
Sales Cycle Length
Sales Close Rate
Labor Rates
Compensation
Margin
How Data Intelligence Can Help – A Case Study
Just how important is data to running a business? Let's take just one real-world example from the industry shared recently with me by a major supplier, who shall remain anonymous. This manufacturer offers a diverse set of product solutions in multiple equipment categories; it has hundreds of SKUs. Some of the products are very specialized and laden with technology, while others are less sophisticated peripheral add-on products. All the products are sourced from overseas and each one has its own unique timetable for manufacture and shipping.
Once on U.S. shores, every one of the products needs to be stocked in giant warehouses to await incoming orders for delivery to integrators or directly to job sites. You can imagine the investment. That's why it is extremely valuable to have timely and accurate data on the level of demand for each product. An erroneous assumption can cause products to be delayed in their delivery, while on the flip side it can also cause a warehouse to be overstocked with products collecting dust and taking up valuable space. It's a delicate dance.
Over the past two years, this manufacturer has found itself in both situations… It has had angry integrators waiting on products that are still in shipping containers in the middle of the Pacific Ocean. In some cases, those dealers turned to alternative competitive products. Conversely, the company literally at one point ran out of physical space in its warehouses with too much product, forcing it to offer drastic unanticipated discounts to clear the shelves. Both scenarios resulted in lost revenues and ultimately lower profits.
You get the drift. With more data at their fingertips to do better forecasting, both those situations could have been avoided.
So, with all due respect to Jed Clampett from "The Beverly Hillbillies," instead of grabbing a shotgun to look for some "bubbling crude," now is the time for integrators, manufacturers, distributors, associations and alliances to grab their keyboards to see how D-Tools can help you mine data to gain an edge.