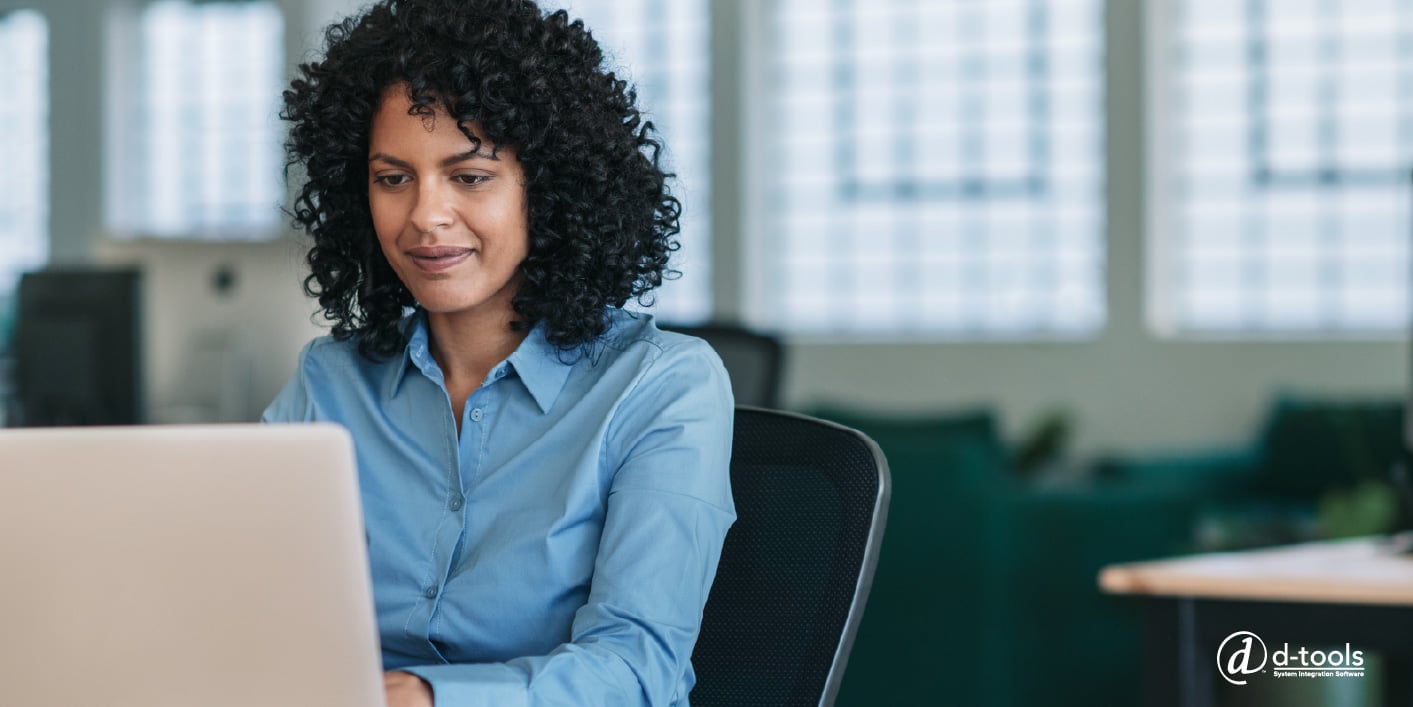 If you're new to using AutoCAD for your system design process, these basic tips from Autodesk, the software developers behind AutoCAD, can help you make better use of the software.
Below, we share AutoCAD tips and tricks for beginners, pros, and everyone in between.
Keyboard Shortcuts

AutoCAD comes complete with its own keyboard shortcuts, but you can create a more customized experience by modifying these shortcuts or creating your own. Do this by finding the Manage tab, then navigating to the Customization Panel and then User Interface. (You can also type CUI in the command line.) In the Customize tab, click + next to the Keyboard Shortcuts node in the Customizations In pane. Click + again next to the Shortcut Keys, then drag a command to the Shortcut Keys node in the Customizations In pane. You can modify a shortcut key by selecting it under the Shortcut Keys node.
Autosave
There's nothing more frustrating than spending hours on a project only to lose it when your computer crashes or the power goes out. Protect your hard work by making the most of your Autosave settings. You can change the setting to any interval length that works for you by using the SAVETIME command or by going to the Open and Save tab in the Options dialog box. You can manually save whenever needed with the QSAVE or SAVEALL commands.


Quick Access Toolbar
The Quick Access Toolbar, or QAT, lets you keep your most frequently used tools a click away at all times. Customize this menu by clicking on the pull-down control button on the right, then toggle the commands you use most.
Right-Click
You can access contextual pop-up menus by right-clicking on an area of the screen. Contextual menus mean that the commands you'll see are specific to the object you've clicked on. Turn on these menus by going to the User Preferences tab via the Options drag box, then choosing the Right-Click Customization button.
Layers
Layers are key to working more efficiently in AutoCAD. Each layer should represent a different purpose or function in your design. By setting up your design in this way, you can easily hide features you're not currently working on or display all of the related objects when you need to. Use the LAYER command, then open the Layer Properties Manager.
Zoom
The ZOOM command gives you the flexibility to view your system design in different ways. ZOOM > All shows all of the visible objects or the drawing limits set with the LIMITS command, ZOOM > Extents displays the maximum extent of all objects, and ZOOM > Dynamic allows you to zoom and pan, shrink and enlarge.
Display Plot Styles
This is a particularly useful AutoCAD tip and trick if you plan on printing your design to show it to a client. You can get a print preview by going to the Page Setup dialog box and choosing Display Plot Styles.
Shared Views
Perhaps instead of printing your system design, you plan on emailing it to a client. In this case, the Shared Views feature will come in handy. It allows you to share your design with anyone without releasing the original DWG files. Instead, you'll be able to share a link that clients can view in any browser and leave comments on. Access Shared Views by going to the Application menu, under Publish.

Isolate Objects
In a complicated system design, it can be difficult to edit the small details. ISOLATEOBJECTS renders invisible any object on your screen that is not selected so you can focus on one specific area. When you're finished, the command UNISOLATEOBJECTS will return your screen to normal.
Associative Arrays
Create arrays, or repeatable patterns, using the ARRAY command. These arrays simplify the process of creating rectangular patterns, polar patterns, and distributing items along a two-dimensional path. You can then take your associative array and replace instances of the original object, edit or replace individual objects in an array, or change the number of and distance between items in the array.
Dimensions
Use the single DIM command to create one dimension after another uninterrupted and without having to type multiple commands. In the command line, type DIM or go to the Annotate tab of the ribbon and find the Dimension tool. The DIM command allows you to achieve different results based on the DIM option you select, the object you hover over with your mouse, where you hover or click, and the direction in which you move the cursor.
Match Properties

If you want to copy properties from one object to another, use the MATCHPROP command. You can use this tool to match color, linetype, linetype scale, line weight, layer, plot style, transparency, and more. After typing MATCHPROP into the command line, select your source object, then select the target where you want the object copied and press Enter.
Dynamic AutoCAD Blocks
Dynamic Blocks change shape, configuration, and size depending on how they are used, as opposed to static blocks, which don't offer this level of flexibility. To use Dynamic Blocks, click on the Insert tab, then go to Block Definition and Create Block. Double-click the block in your drawing, then hit OK on the Edit Block Definition dialog. This will open the Block Editor environment and Ribbon tab. From here, add parameters, actions, and constraints with the Properties palette.
Group
The Group feature lets you create temporary object associations so you can perform multiple operations on the same objects without creating a block. Unlike a standard AutoCAD block, each object in a group can still be edited on its own. Type GROUP into the command line, then select the objects you want to group and hit Enter.
DWG Compare
You can quickly identify differences between two system design drawings with the DWG Compare feature. Go to the Collaborate tab on the ribbon, or type COMPARE into the command line.
QuickCalc

This useful feature allows you to perform calculations within AutoCAD. The benefit of doing this rather than using a calculator on your phone or desktop is that the resulting number can be used in the current prompt for the command in progress. To use QuickCalc, enter QC in the command line.
eTransmit
Use the ETRANSMIT command to bundle and deliver related groups of drawings and files to clients and coworkers. Doing so prevents errors and broken links when your files are opened. In the Create Transmittal dialog box, you'll see several options to choose from.
More AutoCAD Shortcuts
Once you've mastered the AutoCAD tips and tricks above, it's time to move on to these more advanced shortcuts.
OOPS
If you erased something and then decide that you want it back, OOPS will undo a delete command without undoing any of the other work you've done since deleting.
ID
If you'd like to display the point coordinates in your system design, use the command ID
OVERKILL
Type OVERKILL in the command line, and you'll be able to delete all overlapping and duplicate items.
BURST
This command lets you explode an AutoCAD block or object without losing its attributes.
BOX
You can create a three-dimensional box and define its width, depth, and height by typing BOX into the command line.
SKETCH
If, instead of a perfect box, you want to do some freehand drawing, use the SKETCH command.
COLOR
The COLOR command lets you select a layer color for the future AutoCAD blocks, objects, and lines you create.
LIGHT
LIGHT is a command that allows you to change the lighting effects on the 3D models you've designed.
MATCHPROP
You can choose which properties you'd like to match, then match the attributes with the MATCHPROP command.
DIMROTATED
Dimensioning can be difficult when objects are staggered, but the DIMROTATED tool will get the job done right.
ZOOMFACTOR
When using your mouse to zoom in and out on a drawing, you can increase or decrease the speed by using the ZOOMFACTOR command. The default setting is 60; for a slower mouse wheel speed, lower the value and increase it if you want to zoom faster.
CLOSEALL
Ready to call it quits for the day? Instead of closing each individual drawing, the CLOSEALL command will save you time by eliminating the clicking to close everything you're working on
Integrating AutoCAD with D-Tools System Integration Software
If you're a D-Tools System Integrator (SI) software user, we've also got some helpful AutoCAD tips and tricks to use within the SI AutoCAD interface.
You can:
Create an AutoCAD file. It's as easy as selecting the Project, clicking on the Visio button, and selecting New AutoCAD.
Create a line drawing
Create an elevation drawing
Create a plan drawing
Create a schematic drawing

You can find video tutorials for each of these drawing types in our AutoCAD interface user guide and the D-Tools YouTube channel.
Get Started With D-Tools System Integration Software
Many of our customers use AutoCAD for system design, so when developing D-Tools System Integrator, we decided not to reinvent the wheel. Rather than offering our own system design functionality, we've integrated AutoCAD into SI for a seamless user experience and ensuring clear communication with clients and installation teams.
Learn how D-Tools' software can add efficiency to your processes. Request a demo today.