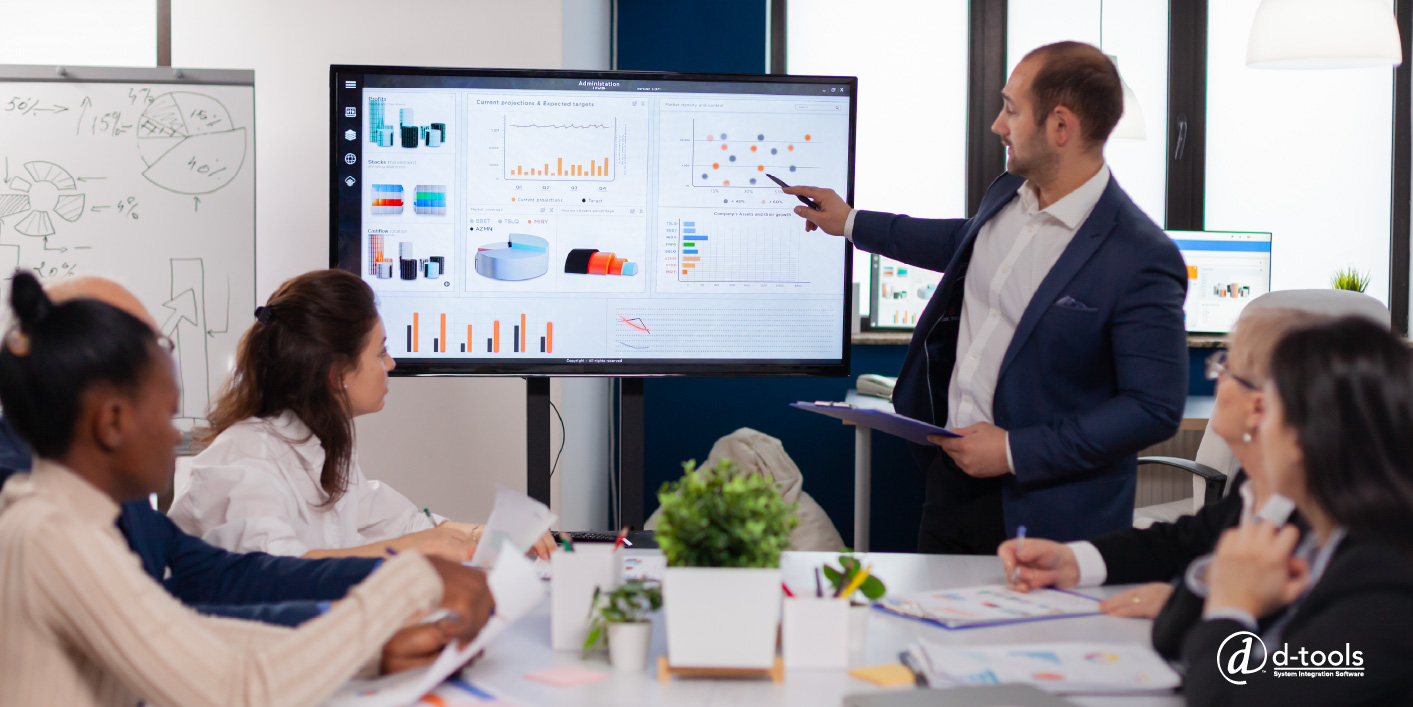 As the Internet of Things (IoT) expands, security integrators will be increasingly sought after.
In fact, the system integrator market is currently estimated at $23.6 billion and expected to grow at a CAGR of 6% over the next five years.
This expansion isn't happening in isolation. It's multifaceted.
Technological advancements are driving this acceleration, both in physical and cloud-based form. Thanks to the democratization of technology, the smart home security market is expected to top $173 billion in 2025. By then, nearly 20% of all global households will feature at least one smart home product.
Meanwhile, corporate and individual concern over cybersecurity is metastasizing. Recent estimates expect cybersecurity spending to eclipse $150 billion this year, an enormous 12.4% rise over 2020.
Security integrators stand to play a pivotal role in homes and businesses across America and the world at large. To ensure your team is firing on all cylinders, be sure to follow these ten best practices for security integrators:
1. Prioritize Cybersecurity
While IoT has increased connectivity and innovation, it has also opened the door to cyber criminals. This existential threat was most recently on display in March 2021, when the Verkada hack exposed over 150,000 security cameras in jails, police stations, gyms, hospitals, and even Tesla factories.
That's an extreme case, to be sure, but it reinforces the modern need for security integrators to live up to their name. Owners may want to consider hiring software experts, more carefully investigating the security of each individual product, and directly educating customers about how they can better protect themselves.

While individuals and companies alike will be grateful for the effort, there's also financial incentive for integrators to consider. In fact, the average American firm's annual cybersecurity spending has risen to $2.6 million (up $200,000 over last year).
If nothing else, the growing preponderance and publicity of cyberattacks will prompt customers to ask more pointed questions about installed products and their security. Ensure that you and your team are ready to lead the conversation.
2. Consolidate Your Product Offerings
The inundation of new technology can make it difficult to maintain expertise on every single product. As new technology proliferates, integrators should be more selective with the tools they decide to offer.
If you're overwhelmed by your inventory, it may be prudent to consider reducing your product offerings. A deliberately limited inventory could help your team more easily understand individual products and therefore have greater confidence recommending them to customers (while aiding in technical support long after the initial sale).
Integrators make great generalists, but in an ever-expanding and diversifying market, specificity (and simplicity) will become increasingly prized commodities.

3. Use An Integrated Product Library
If narrowing your product offerings seems like an impossible task, then consider using an integrated product library.
It's the most convenient, data-driven way to streamline your entire project workflow. With the D-Tools Cloud and System Integrator (SI) software, you can easily manage and customize your database with your most popular products.
While viewing your entire inventory in a few quick clicks, you'll also being able to see detailed information, including:


Product model numbers

Supplier pricing

Product descriptions, images, & specs

Vital engineering information
You'll even be able to leverage this data by driving proposals and drawings.
Using an integrated product library truly is the most efficient way to manage and oversee a robust product offering.

4. Put Relationships Before RFPs
Providing a great customer experience doesn't cost; it pays. In fact, over 86 percent of buyers are willing to pay extra for companies and services that go the extra mile.
While RFP culture has value, and it's vital to ensure each proposal is created quickly and professionally, modern integrators must focus on cultivating customer relationships that outlast one-off work opportunities.
In a post-pandemic world, customers are going to become even more selective with who they hire and interact with on a personal level. According to Brian Solis, Global Innovation Evangelist at Salesforce:
"71% of consumers say businesses that have shown empathy during the pandemic have earned their loyalty…now, service isn't just about solving problems.
It's about enhancing relationships and enchanting customers."
Integrators that invest in relationships stand to reap long-term rewards.
5. Hire (And Train) Career Technicians
It's no secret that the tech world is significantly understaffed. That's true of practically every sector within the industry.
While there are multiple causes for this decline, security integrators must resist the urge to hire temporary (and potentially unqualified) workers to fill in the gaps. There are no winners when temps are asked to stretch beyond their skillset.
Worst of all, the customer will most likely receive substandard service, and as a result, your reputation will take a direct hit. According to a recent study, it only takes one bad experience for 32 percent of customers to abandon a company they love.
Protect your reputation by training and investing in career technicians.
6. Standardize Workflows
Every job is a custom job, and your ability to adapt to specific situations is what makes you great. But as we emerge from the pandemic, and as demand for integrated solutions appears to be increasing, standardized workflows will be crucial in this brave new world.
Why? Because they promote business continuity.
Clearly defined workflows ensure that every member of your team understands company policies, practices, and procedures. It provides structure to each job, takes the guesswork out of planning, and still allows room for improvisation and adaptation.
By standardizing workflows, you'll improve communication with customers and elevate project quality. You'll also boost your bottom line. In fact, studies show that companies with siloed, complicated workflow processes often lose 20 to 30 percent in revenue a year due to such inefficiencies.
7. Incorporate Project Management Software
To help standardize workflows, consider implementing reliable project management software.

By digitizing your project management, you'll streamline workflow, improve team collaboration, protect your pipeline from bottlenecks, and deliver quality projects on time and on budget.
With the D-Tools software, you can access robust tools including:


Scheduling and Managing: Easily manage and assign work and service orders to employees and subcontractors.
Item Tracking: Instantly view and track the status of when items are ordered, received, and installed.
Workflow Rule: Quickly establish ground rules to promote seamless workflows across departments.
Notifications: Immediately notify team members when tasks and milestones are completed or missed.
Gantt Charts: Map out project execution details by phase, system and/or location. You can also set start and end dates, key milestones, and dependencies.
The D-Tools project management software is optimized to help security integrators scale their business without sacrificing quality.
8. Empower Your Customers
In the age of information and social media, people love to feel like they're part of the conversation. When it comes to technology and IoT, customers want more than installations and integrations alone. They want to actually know how things work.
That's a veritable fact in the marketing world, where studies show that consumers are 131% more likely to buy from companies that provide some form of educational content. Such statistics suggest two important takeaways:


Integrators must provide thought-provoking blogs and email newsletters. If prospective buyers visit your website and recognize you as a thought leader, it's only a matter of time until they call. In fact, a recent survey found that 62% of firms netted more client leads through educational content.
Integrators should take advantage of facetime and educate clients throughout the life of a project. It's a great way to build trust with customers and help them take command of their technology. This approach is how long-term clients are born. After all, 92% of consumers are more likely to rehire a company that provides great customer service.
9. Manage Expectations
Managing expectations is key to success. While educating clients can be seen as an act of generosity, it's also a crucial step towards protecting your team, time, and capital.
At residential and corporate sites alike, many consumers have an uncanny ability to oversimplify projects. Though this process happens subconsciously, such assumptions drive clients to develop unreasonable expectations and often make requests outside the bounds of the initial agreement. Scope creep plagues well over half of all projects.
Integrators can easily counter these situations by prioritizing education — and expectation management — at the start of a job. Don't be afraid to explain the intricacies and challenges of each job. By detailing the demands of the project, customers will be less likely to underestimate its complexity.
10. Get All Change Orders In Writing
Never work for free. While customer change orders come with the territory, be sure to get every new request and revision in writing.
According to McKinsey, the average IT project runs 45% over budget and 7% over time. Too often, integrators get steamrolled by change orders, and it's the seemingly innocuous ones that quietly lead to scope creep.

While you can ensure change orders are logged via email (or even through a recorded phone call), integrators would be best served by using cloud based software to update all parties in real-time. With D-Tools Cloud, for example, you'll be able to streamline post-sales management with ease.
Thanks to the change orders function, you can create, track, and manage internal and client-facing change orders in a matter of minutes. Clients will even be able to comment and e-sign proposals from any device.
Moving Forward
While "best practices" can become overly technical, they're ultimately designed around one simple premise: to help you provide the highest level of service for your clients with maximum efficiency for your team.
As we discussed, security integrators will likely have no shortage of work in the second half of 2021 and beyond. Be sure to have all of your software and systems in place to meet the coming demand with confidence.
To learn how D-Tools' software drives sales, improves operating efficiency, and streamlines project workflows, request a live demo today!