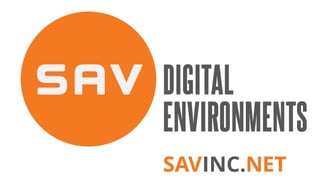 D-Tools helps Montana integrator SAV manage a mountain smart home installation seamlessly, from design to post-install service
What if you could reduce design time on even the most complicated smart home projects, increase efficiency, and scale your integration firm knowing you had the tools in place to accommodate rapid growth? Montana-based custom integration firm SAV Digital Environments – previously known as Studio AV – with offices in Bozeman and Big Sky, did just that by adopting D-Tools in 2016. A relative newcomer to the System Integrator software platform, SAV is already reporting a 75 percent reduction in design time, and the ability to tackle much larger projects with ease.
"We were forecasting a large increase in work over the next year and beyond, including projects that were bigger than any we had ever done before," says SAV Technical Director Ben Williams. "To succeed, we needed a solution to centralize the design process. This solution needed to fit everything from a small standalone media room to a $2m+ system."
Technological Magic in the Mountains
SAV had the opportunity to stretch their capabilities and their expertise on the D-Tools platform with a multi-year project to design and install smart home systems in a 10,000-square-foot modern residence in Big Sky, Montana. SAV's higher-end clientele, such as this one, can spend upwards of half a million dollars on their custom integration homes. The D-Tools platform makes it easier to manage all the moving parts of such a project more efficiently, saving time and reducing costs for the integrator.
A technological masterpiece tucked away in the Rocky Mountains, the house combines modern décor with technology that virtually disappears within the exquisite, yet rustic, architecture.
Before implementing the D-Tools platform, SAV created parts and labor line items directly in QuickBooks estimates and used independent programs and parallel databases for other design documentation. On a project this size, the integration firm would have wasted days — and risked errors — transferring information. "Creating estimates through D-Tools wizard drastically reduces the potential for human error," says Williams.
Just as important, D-Tools enabled SAV to deliver a professionally produced proposal that painted a clear vision of the smart home systems and the lifestyle they would help create for the homeowner.
When the home's residents aren't hitting the ski trails or enjoying the community's many amenities, they have plenty of entertainment options right at home. For SAV, meeting the client's needs meant providing full network infrastructure across the property using BlueBOLT networking and a Ruckus wireless system, along with distributed AV, a private home theater, pool and spa, and a custom Lutron lighting and shading system, all controlled via Savant. The house also includes fully integrated life safety and surveillance equipment for the owner's peace-of-mind.
"D-Tools was central to the project, from creating the preliminary design to tracking extensive change orders over the multi-year process, to creating and maintaining accurate IO documentation," says Williams.
Likewise, D-Tools helps SAV eliminate redundancies to save time on every project, from design and installation through service. "We use the product database to manage information about each product, such as dimensions, weight, power consumption, heat dissipation, along with cost, price, and labor. When we need information about something on the job, D-Tools is the place to look," he asserts.
Tracking Large-scale Designs and Multiple Change Orders with Ease

The ability to track every input/output, audio/video zone, and rack elevation change during the design process and also after the fact were crucial to a successful installation at Big Sky. The project includes 32 audio zones with 15 separate audio sources and eight video locations each with its own source. "By linking our Visio drawing schematics to the D-Tools project, we cut the time required to draw a full IO diagram by 75 percent," explains Williams.
Not only did this save time at the beginning of the project, but it enabled SAV to process and track change orders easily. "By tracking change orders through project revisions, we can not only preserve a record of the history of the project but also have an always up-to-date working copy that lists exactly what we need for the whole job," he says. "If documentation ever gets messed up or lost, D-Tools is the way we correct it. If changes need to be made after an IO schematic and rack elevation have been drawn, the link between D-Tools parts and the Visio shapes feature guarantees that all documents are consistent with each other."
Hiding the Technology
As with most new construction projects, the Big Sky installation involved many change orders as the SAV team worked with the architect to hide the technology – sometimes blending the AV components with the home's design, and other times, hiding them completely.
For instance, SAV chose small aperture Sonance DOS speakers and subwoofers for distributed audio within the home. The pool, hot tub, and sauna areas use exterior-rated Sonance speakers. Specific rooms called for Sonance Invisible Series speakers installed behind the drywall, creating ambient music that emanates from the surroundings with no technology visible.
Even the video screen in the family room disappears from view, thanks to a Future Automation Split Panel System. Chosen because it is both quiet and reliable, Williams says, "This lift is designed to reveal a hidden 75-inch TV screen, by moving a panel and filling its place with a TV, while keeping the surface of the wall completely flush."
Glass and wood dominate the design in this spacious mountain home, which created both acoustic and ambient light challenges in the space. To darken the primary living area, providing privacy and optimal media viewing conditions, SAV specified what Williams calls "the largest curtain track we've ever installed." Built by Bradley Collections, the track is approximately 38 feet long and 15 feet tall, featuring custom-designed curtains and integrated with the Lutron lighting system for control from the same keypad that controls the lights.
D-Tools Helps SAV Design a Dedicated Home Theater
While the family room TV is used for streaming Netflix and central sources such as DirectTV, Apple TV, and an Oppo Blue-ray player, the home's residents often gather in the dedicated 10-seat home theater when they want a true cinema experience, which is delivered by a Sony VPL-VW675ES projector and Da-Lite custom 129-inch drop down screen.
SAV selected a Meyer Sound UP-4XP speaker and JBL S4S subwoofers in a 5.1 surround sound configuration for the space, hiding the front speakers with an acoustically transparent fabric from Gilford & Main.
The theater has been through several revisions, and the final design, as it stands, came as a change-order months after the original contract. "D-Tools allowed us to make extensive and continuous changes as the project was in progress without having to worry about details falling through the cracks," says Williams.
D-Tools Aids in Security System Design
Security and surveillance are important, yet sometimes forgotten, aspects of a smart home installation. Especially in the case of multi-acre luxury estates, the ability to expertly design and integrate home security and other life safety systems provides an additional revenue stream for the integrator and puts the integration firm at the center of all the home's technology systems. The ability to design and track network infrastructure, security and surveillance systems in D-Tools gives SAV an advantage on large-scale projects like the Big Sky home.
SAV specified and installed Axis cameras across the property, which Williams says are "high-quality and hardy enough to withstand the mountain weather of Big Sky."
He adds, "The internal cameras are low profile, which allows them to remain mostly unseen. Especially in a discreet, modern home, what we want to accomplish is to have a fully functional system that doesn't detract from the aesthetic of the home – which we were able to accomplish successfully."
The home's life safety and security systems alert local authorities not just in the case of an intruder or fire, but also floods. Bosch smoke detectors are recessed so the ceiling-to-floor door doesn't run into them when opened, and water sensors in the toe kicks provide flood detection for not just a single location, but the surrounding area.

D-Tools and Domotz Integration Simplifies Ongoing Service

Even after the installation is complete, a home of this size and stature requires ongoing service after the sale to maintain SAV's stellar reputation as a smart home integrator of choice in the Big Sky / Bozeman region.
SAV uses Domotz for ongoing remote network monitoring and management. "As an early adopter of Domotz, we quickly realized the boundless capabilities this device has to remotely monitor and manage issues that may arise within our customers' environments – often before they ever know they have a problem," says Jake Tomlinson, SAV Systems Designer.
From Sales to Service, D-Tools Streamlines Processes for Increased Efficiency and Profitability

The recent D-Tools / Domotz integration enables D-Tools to take custom integration firms like SAV through a complete cycle, from sales to service, providing an outstanding experience for their customers.
Like many D-Tools users, Williams is hard-pressed to put an exact number on the positive impact the System Integrator platform has had on the company's business. "It is difficult to quantify the effect D-Tools has had on SAV," he says.
Regardless of the size of the project, D-Tools helps create an efficient, repeatable process that enables SAV to grow profitably. "The type of work we do is awesome, but it's only awesome if it all works perfectly. To achieve that, we use D-Tools," Williams concludes.
Additional information on the D-Tools SI platform can be obtained by signing up for a free personal tour by visiting https://d-tools.com/live-demo-webinar/ or a free 30-day trial, which can be downloaded by visiting https://d-tools.com/hosted-free-trial-signup/.