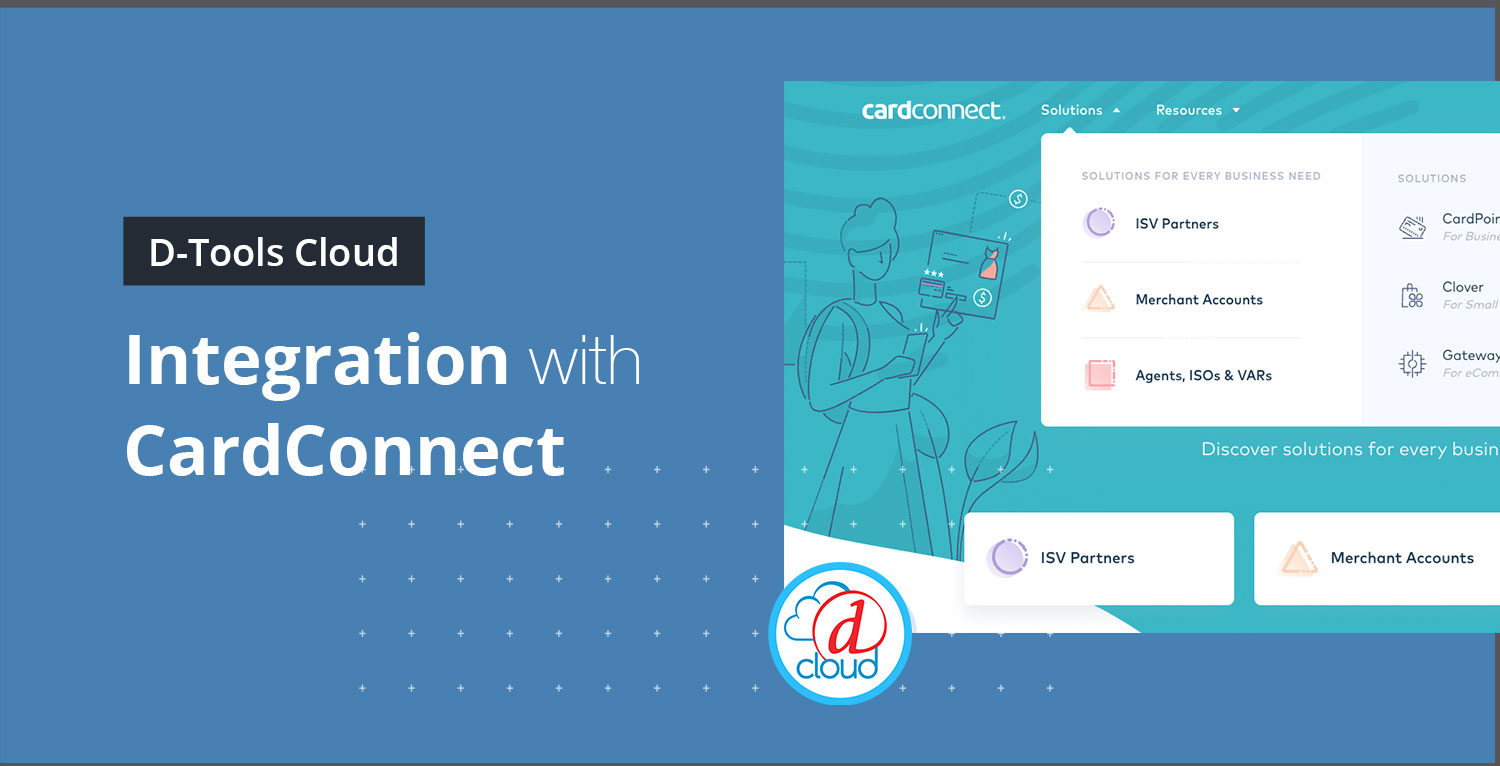 D-Tools Guest Blog Post with D-Tools Cloud Integration Partners at CardConnect
What are integrated payments?
Integrated payments are the addition of payment acceptance to an already existing platform, software, or system, making business-critical functions communicate and work seamlessly together.
How might integrated payments benefit your business?
By streamlining these back-end processes, integrated payments provide an improved user experience for your customers and simplify your business's day-to-day management.
Through an enhanced point-of-sale system that eliminates the need for manual transaction management, customers spend less time waiting in lines. Additionally, integrated payment solutions supply businesses with features like virtual payment terminals that increase the number of ways a business can process transactions.
Most businesses utilize several different systems to operate, which results in tedious manual processes like reconciling invoices, entering transaction information, and updating accounting software. Not only are these things time-consuming, but they allow for human error that brings headaches down the line.
Integrated payment solutions offer real-time reporting and simplified reconciliation through a single-source solution that eliminates manual data entry. Additionally, the integration comes with enhanced security measures like P2PE and tokenization required to achieve PCI compliance. So, you can have peace of mind that you are processing payments in a way that champions the security of customer data.
D-Tools has partnered with CardConnect to bring D-Tools Cloud users simple, secure, and reliable payment processing along with one of the industry's most innovative payment technology.
CardConnect aggressively manages interchange rates and includes Level II and Level III data with all transactions to ensure you get the lowest rate possible every time.
Want to take advantage of integrated payments? To learn more about CardConnect and to get started, click here.