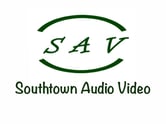 D-Tools Helps Southtown Audio Video Write Its Best Year Ever
About three years ago, Southtown Audio Video, an audio visual integration firm based in Hamburg, NY, began to shift its focus from residential and light commercial projects to larger commercial installations. Two years ago, the company implemented D-Tools system integration software. Today, Southtown AV earns about 70 percent of its business from commercial jobs, including the design and installation of AV and control systems in multi-story, multimillion dollar facilities, and the company is celebrating the end of its most successful year to date.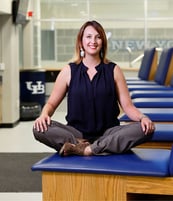 "Even with this volume of business and jobs of this size," Southtown AV president Heather L. Sidorowicz says, "quoting, designing, and managing projects has never been easier." She uses D-Tools for any multi-room project, from mid-sized residential projects like a Sonos whole home distributed audio system, up to multi-room commercial projects that may include digital signage, training rooms, conference rooms, and other meeting spaces in renowned educational or healthcare facilities.
"Whether on the residential or commercial side, if you're looking to grow your company and win bigger jobs," she says, "D-Tools can help." As she looks back to evaluate how Southtown AV, a small firm offering personalized technology design, installation, and services in Western New York, grew to achieve record revenue, Sidorowicz calls D-Tools a "major piece of the puzzle."
How Does Southtown AV Love D-Tools? Let's Count the Ways
Southtown AV currently uses D-Tools to create professional looking, client-facing quotes, complete project designs, and various reports. She uses the software to track time and labor and perform more accurate job costing to track profitability. Sidorowicz also takes advantage of D-Tools' ability to integrate with Portal by SupplyStream to download individual dealer pricing and vendor availability through the D-Tools data library. She uses it hand-in-hand with QuickBooks, noting that D-Tools provides greater flexibility and the ability to better manage cash flow by billing jobs in stages, simply generating a report and invoice for certain equipment or specific rooms.
1. More Professional Quotes Gain Trust and Win Jobs
Heather's favorite feature, hands-down? "D-Tools gives you a more professional quoting process that allows you to compete with the larger companies, and to create proposals with an immense amount of professionalism that you just can't recreate on your own," she says.
Southtown AV prides itself on "Making AV Easy," and, Sidorowicz says, "D-Tools helps us put forth the company we want to be." For instance, she uses D-Tools to create quotes that are simple and straightforward, adding product images so prospective customers can gain a tangible sense of what's going into their system and even forge an emotional connection with the projected end result. "It gives these larger companies a greater comfort level, because they may not have heard of us before, but they understand what they're getting," Sidorowicz explains. "Then, they say, 'Yes!'"
2. Reports and Revision Capabilities Make It Easier to Manage Multi-Room Projects

Southtown AV uses D-Tools for any multi-room project, from small whole home audio systems to AV systems across larger facilities. "It helps me look at each room as an individual project, and I can see what's needed in each room. Then I can run a report and hand it off to my team," she says.
She has also relied a lot on the revisions feature, which enables the project designer to make changes while saving the previous draft. "We just completed a project with about eight revisions due to budget changes, so I grew to love this feature," says Sidorowicz. "Best of all, there's a place for the client to sign off on any change, virtually eliminating scope-of-work disputes at any stage."
3. More Accurate Cost-Tracking for Enhanced Profitability
Prior to implementing D-Tools, creating accurate quotes was more of a guessing game. D-Tools software enables the integrator to track the cost and selling price of a product, and then add in labor and design time. "It was a big change in the way I always conceptually thought about labor," says Sidorowicz. "We're not just throwing out a number at the end. We can see how much we're billing versus how much we're doing, and that has absolutely enhanced our profitability."
4. Battle Dwindle Profit Margins by Selling Solutions, Not Products
Even as D-Tools makes it easy for the integrator to break down a project into its various parts for design, installation, and billing, client-facing reports make it easier to sell whole solutions rather than products, which is one way to compete in an age of dwindling profit margins. "If I write a proposal in QuickBooks, I have to itemize," explains Sidorowicz. "The customer might say, 'Why don't I just buy these products cheaper somewhere else?' D-Tools software enables us to present, for instance, a whole house solution, which includes labor in four phases, and the customer feels more comfortable with that. You're taking away the concept of selling a product and you're putting it in terms of the solution. It makes for an easier sale."
5. Multiple Training Options
Not everyone learns the same way, and the team at D-Tools understands this. From webinars and written tutorials to online chat support, D-Tools provides a number of ways to absorb knowledge and get helpful tips. "That's one of the big pros with D-Tools," says Sidorowicz. "There are multiple ways to learn the system."
Being a tactile learner, Sidorowicz often uses the online chat support. "This is the most awesome group of people. You never feel as if they are just trying to get to the next person. I feel as if we've become friends and they make suggestions to help me get to the next level of capabilities."
Southtown AV Continues to Grow with D-Tools
As recently as five years ago, Sidorowicz would have been hard-pressed to imagine Southtown AV designing and building a 15-room or a five-story system. "There's no way we could do that using Microsoft Word and QuickBooks. D-Tools really is a game-changer, but you do need to put in the time to learn it and understand that it's part of the growth cycle for your company," she says.
Throughout the journey, Sidorowicz never hesitates to take advantage of D-Tools training and online support and admits, "I'm only using the tip of the iceberg, but that's so exciting because I'm still getting my money's worth. And D-Tools' capabilities continue to scale with my company."