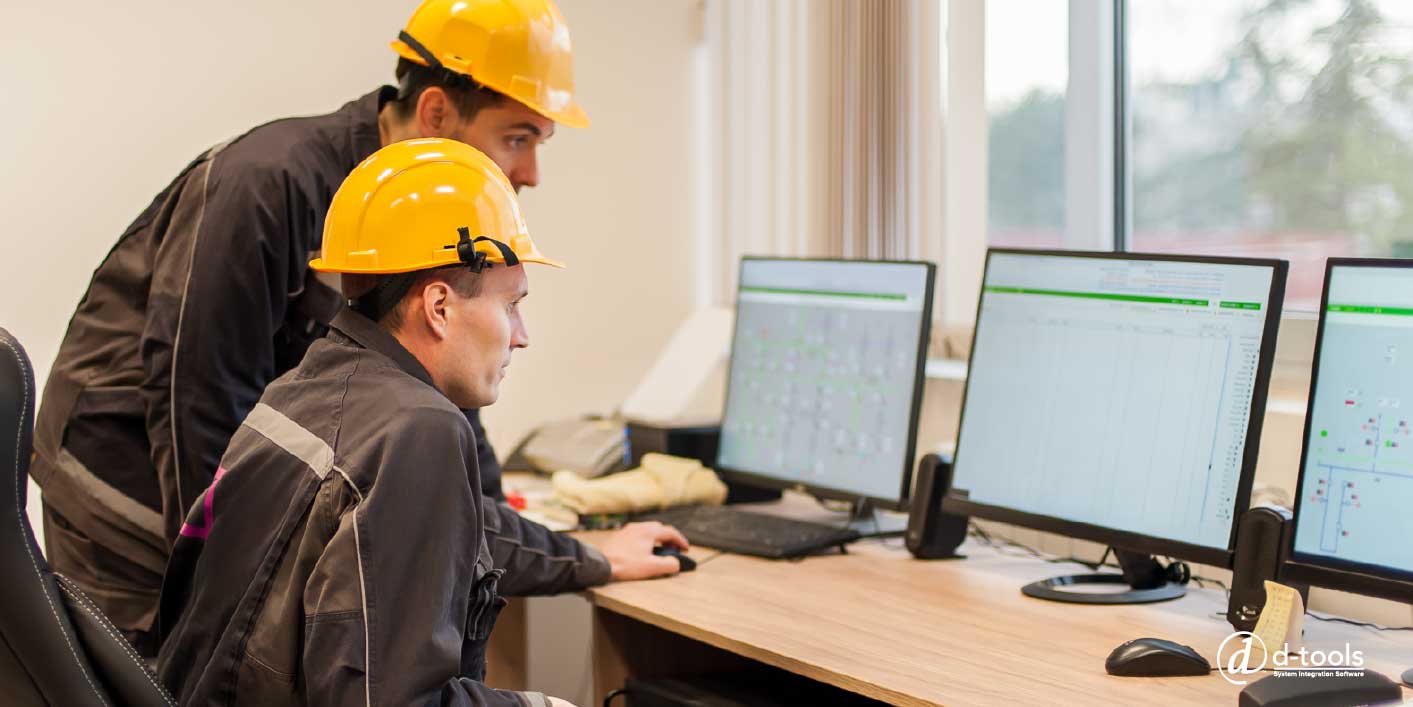 Understanding how to track field service team performance can help you to better understand how your business is excelling and what areas need improvement. Establishing metrics for your business gives you hard data to review, creating a valuable log of the progress you make over time.
When you can track your field service team performance, you can establish goals and then monitor your progress toward them. This data can even help you to identify areas where you may be losing money or where you could increase your profits.
Successful business owners understand the importance of metrics and have systems in place to track them. Your performance tracking will start by establishing the field service KPIs that matter most to your business.

9 Field Service KPIs You Should Be Tracking
Key performance indicators, or KPIs, are the metrics that your business tracks. These won't be the same for every business, and it's important to focus on the KPIs that provide you with meaningful data you can use to assess and improve your business.
While the KPIs you use can vary depending on your business model and goals, the following KPIs are some of the most popular and the most useful for most field service businesses.
1. Average Response Time
Tracking how quickly your field technicians respond to field service calls provides valuable information about the quality of the customer service you're providing. This metric is particularly important if you're offering emergency services, and it can be key behind poor customer reviews.
A fast response time can boost customer confidence in your business. It can also lead to increased customer referrals, better reviews, and a better overall perception of your business. If this metric shows there's opportunity for improvement, then improving your customer response time could have a wide-reaching effect on your business's overall customer service and customer relationships.
2. Mean Time to Complete
The mean time to complete refers to how long it takes your technicians to complete each job. It reflects multiple elements, including your response time, your repair time, and your billing process, and encompasses the entire period that occurs from when an issue is reported until the ticket is closed.
Multiple aspects can affect the mean time to complete, so it's important to examine all your business processes, including:
How quickly technicians are dispatched

How quickly a diagnosis is made

How promptly invoices are produced
By considering these processes individually, you might identify ways to improve your completion time. For example, if technician diagnosis times are slow, you might focus on additional resources that you can provide, like increased training or diagnostic tools.
The shorter your mean time to complete, the better your customer satisfaction is likely to be.


3. First-Time Fix Rate
Closely related to your mean time to complete, your first-time fix rate refers to the number of jobs that technicians can fully fix or resolve during the initial visit.
A high first-time fix rate is ideal. It means your technicians are providing prompt service, and that customers' equipment is quickly and conveniently fixed. Calls when issues are resolved during the first appointment also maximize your profits since there's no need to take up additional technician time or travel to the location twice.
If calls frequently aren't being fixed on the first appointment, you'll need to evaluate what issues are occurring. Are your technicians misdiagnosing issues, arriving at appointments without the right tools, or having to order additional parts? Better planning and inventory management can fix some of these issues and improve your first-time fix rate.
4. Technician Billable Hours
When it comes to monitoring your field service team's productivity, tracking the billable hours for each technician is one of the most valuable metrics. This metric refers to the percentage of the day that each technician spends working on calls, as compared to time traveling, doing paperwork, or coming back to the warehouse for parts or tools.
If your technician billable hours are lower, then you're missing out on potential profits. Your technicians aren't generating as much revenue as they could be because they're spending time on non-billable tasks. Increasing those billable hours can increase revenue and make each technician a more valuable part of your team.

You can compare the billable hours of each technician and identify areas you can help your lower-performing technicians to become more productive. That might be strategically planning routes to minimize driving with field service software, implementing better inventory management to ensure technicians have everything they need on the truck and more.
5. Customer Equipment Uptime
Measuring your customers' uptime helps you to understand how much they're using their equipment compared to how much usage they're missing out on when their equipment is in need of repair.
Multiple factors can affect uptime, including your average response time and first-time fix rate. In some cases, customer usage errors and lack of preventative maintenance can also negatively impact uptime.
This uptime metric is also important if you have a standard fixed contract coverage and fee. If you notice that your technicians are called out frequently because of a customer's low uptime metrics, then you may be losing money because of these extra repairs that are included in your contract. Converting your agreements to billable hours, or adjusting the coverage included can help to keep your business profitable if these uptime metrics indicate an issue.
6. Customer Retention
Your customer retention rates provide important insight into how well your business is performing and how satisfied customers are with your services. Customer retention refers to the percentage of customers who continue to use your service, whether that's by calling in for maintenance and repair appointments or by enrolling in service contracts.
Some customer churn is expected with any business, but if you start to lose more customers, it's important to reevaluate your business and see where you can improve your customer service and overall performance. Improving your customer communication, response times, fix speeds, and more can improve the customer experience and boost your retention rates. In some cases, you may also want to explore loyalty discounts or loyalty programs for your long-term customers.


7. Job Profits
Your business might be fully booked and your technicians may be highly productive, but unless you're making appropriate profits off of each job, your business won't thrive or grow. Measuring the profitability of each job helps you to evaluate this.
To effectively track your job profitability, it's important to not only track invoices, but also all of the expenses involved with a job. That means that you'll need to track the supplies and parts used as well as the time your technicians spend traveling to and from—as well as working on— appointments.
When reviewing job profits, look for inconsistencies. Examining the jobs with lower income can help you to identify potential causes, whether those are technicians having to make multiple trips out for a single repair or items that were left off of an invoice. When you're aware that these issues are occurring, you can focus on fixing and preventing them, boosting your profits.
8. Contract Compliance
Your compliance with your service agreements contributes directly to customer satisfaction and retention. Tracking this data can help you to identify shortcomings in your business' performance, so you can implement solutions to fix those issues and deliver better service.
If you find that you are out of compliance with your contracts, you might face expenses of free service calls or other penalties that you included in your contracts. Slow response times, long completion times, and missed appointments can all contribute to this non-compliance, depending on your contractual agreement.
Taking steps to fix your compliance will also result in improved customer service. You'll need to implement deadline tracking to ensure you schedule appointments on time. Carefully monitoring preventive maintenance requirements and ensuring those appointments are scheduled can help to keep equipment working at its best, resulting in fewer service calls and happier customers who enjoy more uptime.


9. Business Growth Rates
Your business growth rates can refer to both customer acquisition and revenue growth rates. Both are measures of business success and can indicate the direction you're headed in.
Tracking these metrics can help you to see how much your business grows from month to month, and from year to year. You can set goals for your business and work to ensure it grows to meet them.
Customer satisfaction and quality service are important factors when driving growth. They can also help to solidify your business's future success and stability.
How Technology Makes it Easier to Track Performance of Your Field Service Team
Tracking these field service KPIs can give you a better understanding of your business' performance, and they can also help you to identify specific ways to improve your business. But capturing these KPIs isn't always easy.
Field service technology can help to facilitate KPI tracking, and can also help to improve your processes. The right field service software solution, like D-Tools' software, can help you to better schedule calls to minimize driving, communicate seamlessly with your technicians, keep customers updated on progress and arrival times, and much more.

Learn how D-Tools' software can add efficiency to your processes. Request a live demo today.