As part of our mission to help our customers improve operational efficiency and increase profitability, D-Tools actively seeks to connect customers with other industry players that can help guide them towards running a more streamlined, cohesive, standardized, and scalable businesses. To that end, D-Tools has established an eco-system of industry partners that include manufacturers, distributors, service providers and consultants – all with the goal of helping our customers be more successful.
Our service provider and consultant partners have a wide range of expertise that includes sales training, catalog management, system design, accounting, overall business management and strategic planning.
We're pleased to partner with this outstanding group of organizations.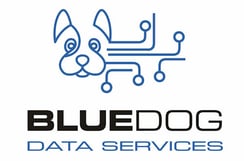 BlueDog Group
BlueDog Group was formed by three CEDIA/CES professionals with extensive and diverse experience. The diverse backgrounds that make up BlueDog include 27 years in custom electronic control and system design for the luxury residential marketplace, 20 years in the IP device-services now IoT (Internet of Things) marketplace and over 20+ years each in luxury smart home system design marketplace.
BlueDog's purpose is to augment your existing processes, people, and tools to enable faster turnaround time for proposals, system design, and engineering creating a more streamlined and profitable business.
For more information, visit www.bluedog.group

Corporate Sales Coaches
Corporate Sales Coaches is a learning solutions company with a proven track record of helping clients maximize employee potential to drive bottom line results. Since 1988, led by founders, Len D'Innocenzo and Jack Cullen, Corporate Sales Coaches have trained thousands of corporate sales, sales management and customer service professionals to realize increased success. The company has offices in Atlanta, Denver, and Philadelphia.
For more information, visit ww.corporatesalescoaches.com

designflow
designflow provides system design and documentation for systems integrators from project beginning to end. Their sole purpose is to help system integrators to be more professional, win more jobs and be more profitable through the use of proper system design and documentation. Designflow have helped many systems integrators take their businesses on to the next level by providing them with impressive proposals, detailed designs and documentation. They have also helped steer many of them around the pitfalls of being a systems integrator using the company's vast experience within the smart building and home technology industries.
For more information, please visit www.designflow.co

HD Staffing
HD Staffing is a unique company established as the only permanent placement firm dedicated to placing experienced audiovisual professionals in the high end residential custom electronics industry.
HD Staffing boasts over 50 years of combined custom electronic integration and construction staffing experience. This experience allows us to better understand the needs of both our client companies and the candidates we work with.
For Integrators our focus is to recruit, screen and hire field and office personnel that meet not only the skill requirements of their position, but also the cultural requirements of your company.
For candidates HD Staffing finds meaningful work for industry professionals to realize new career opportunities that fit their experience, desired location, salary requirements and growth potential.
For more information, visit https://hdstaffing.com/

Navigate
Navigate Management Consulting helps systems integration and related technology companies achieve better business results. The company has brought the extensive knowledge and principles gained throughout our careers into this industry, and we have direct experience in the challenges you face. Navigate knows that "Principles that Work take Work", so they ensure both effective and efficient business improvements in ways that no other company can, in every aspect of your integration business: Strategy, Sales, Marketing, Operations, Production, Service, Finance, and Administration. Our new online learning platform, Navigate Academy, makes all the principles Navigate teaches more accessible than ever.
Learn more at www.navigatemc.com and www.navigateacademy.net.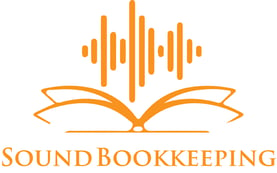 Sound Bookkeeping
A CEDIA member since its inception, Sound Bookkeeping was built with the sole focus of working with Technology Integrators. Their financial services are designed to provide integrators with timely, clean and accurate data which can be used to run their businesses.
For more information, visit www.soundbk.com
TheCoTeam
TheCoTeam coaches, consults, and collaborates with custom integrators and manufacturers to solve problems and achieve operational excellence. Coaching is provided as a month-to-month engagement comprised of a weekly hour-long Zoom meeting and weekly flex time to cover various homework and tasks. Consulting is best for internal projects and initiatives such as AIA outreach, new business verticals, establishing a Service Department, implementing recurring revenue, and more.
For more information, please book a convenient day/time at www.Calendly.com/TheCoTeam. Additional information can be found by visiting www.TheCoTeam.com.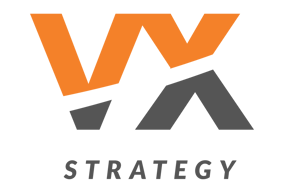 Vx Strategy
Vx Strategy is a business coaching and consulting firm focused on enhancing enterprise value through improved leadership team and organizational alignment. As a Professional EOS Implementer®, Brad Whitehead leverages the Entrepreneurial Operating System® to focus a company on a shared vision while instilling accountability and traction to systematically execute the actions to achieve the vision. With extensive experience working with custom integration companies, Brad understands the unique challenges of the industry and can help you get what you want from your business.
Find out more at vxstrategy.com.