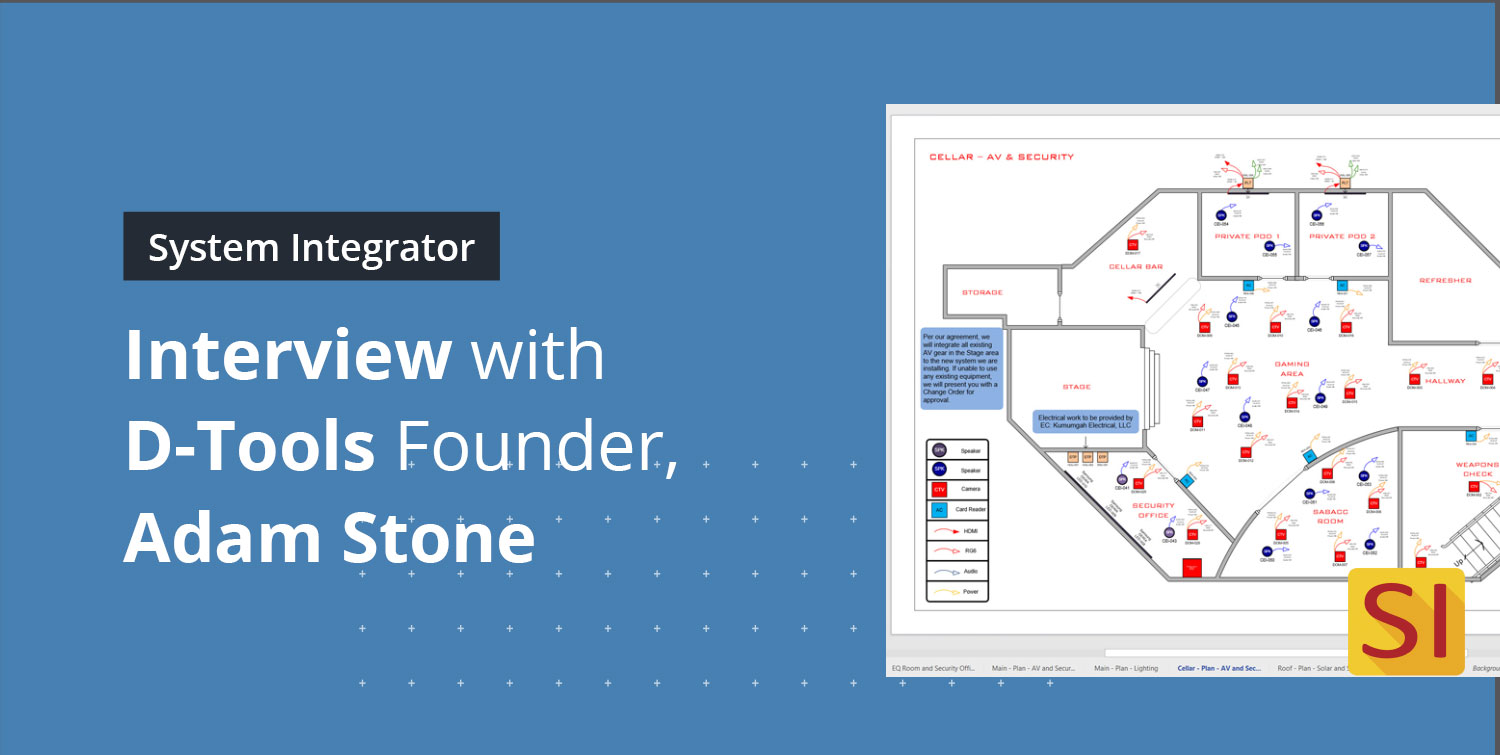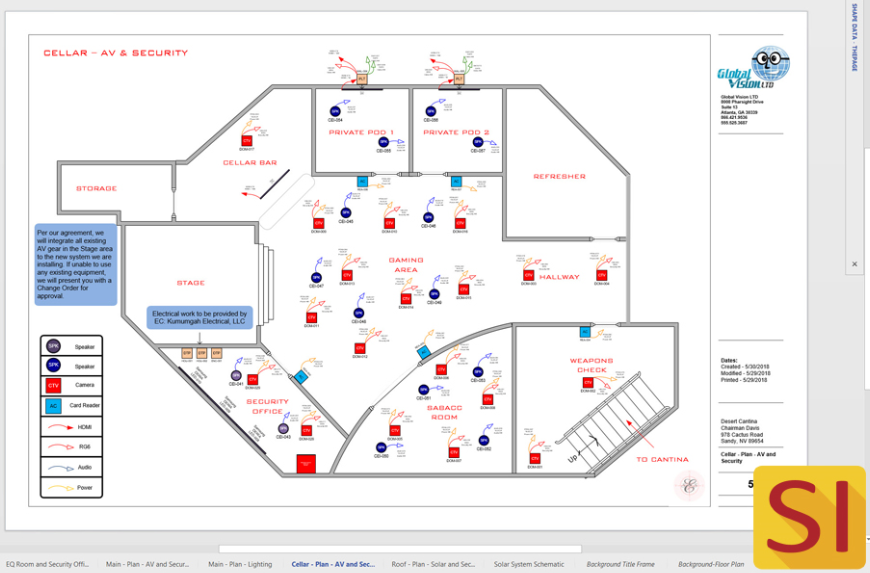 *Credit to Microsoft.com
D-Tools helps audio-visual, electronic security, higher education, and building automation systems integration companies substantially improve operating efficiency and increase profitability by streamlining project workflows throughout the life of each project. Since 1997, the company has used progressively modernized versions of Microsoft Visio to eliminate the need for contractors to use AutoCAD-native file formats or pay the program's high associated license fees simply to access architectural floor plans and other drawings through AutoCAD. With Visio, D-Tools has helped system integrators and contractors save time, headaches, and expense.
While many organizations today use Visio for its capabilities as a flowchart creator, D-Tools uses it to focus on customers who need to work from floor plans, data-driven elevations, line diagrams, and full schematic drawings generated from AutoCAD. After successfully importing floor plan drawings, customers can add Visio layers to the file to produce complex, high-quality wiring diagrams to show their clients—with every Visio shape connected to product data that drives documentation. A chief benefit of this process is that those who aren't interested in using the full design capabilities of AutoCAD can instead adopt an easy-to-use, affordable product that meets their needs.
"I wasn't a CAD guy, but I understood Visio right away. When I found out that I could use it for both documentation and automation, I was sold."
– Adam Stone: Founder and Chairman