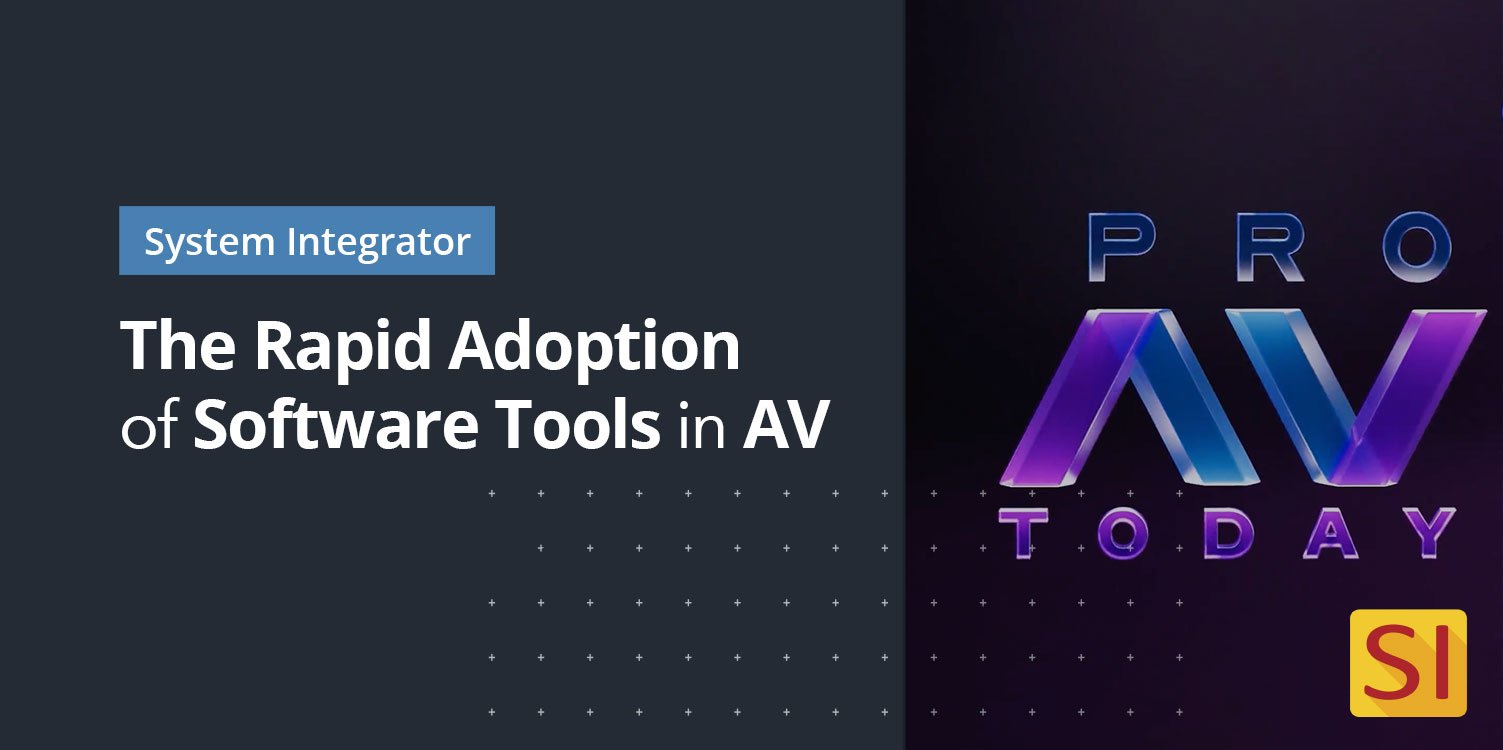 Revolutionizing the AV Industry: Embracing Software-Based Tools for Flexibility and Accessibility

The AV industry has undergone a remarkable transformation thanks to the integration of cutting-edge software-based tools. These tools have not only revolutionized the way AV systems are designed and managed, but they have also democratized the industry, making it accessible to a wider range of professionals.

Gone are the days of clunky hardware-based systems. Today, sleek and efficient software-based systems have taken over, providing greater flexibility, scalability, and cost-effectiveness. This has been further enhanced by the availability of cloud-based solutions that allow users to access and control their AV systems from anywhere, anytime, using any device with an internet connection.

The integration of AV systems with other software-based tools like video conferencing software, digital signage systems, and content management systems has opened up a whole new world of possibilities for creating engaging and interactive experiences for audiences. These tools have also allowed for automation and remote management, boosting efficiency and productivity across various industries.

The democratization of the AV industry is finally here. With the availability of cost-effective solutions, user-friendly interfaces, remote access and monitoring, and customization options, channel partners and smaller businesses now have access to tailored solutions for their clients.

Furthermore, the adoption of software-based tools has made it easier to produce high-quality audio and video content more cost-effectively than ever before. AV professionals can now work together from anywhere to create immersive and interactive AV experiences using augmented and virtual reality technology.

Software-based tools provide a wealth of system design and configuration options, video and audio processing tools, collaboration and remote access tools, analytics and reporting tools, and automation and control tools. This enables professionals to process audio and video signals in real-time, apply various effects, filters, and enhancements, and remotely monitor and troubleshoot systems.

In conclusion, software-based tools have revolutionized the AV industry, making it more flexible, efficient, and accessible than ever before. These tools have changed the way professionals work, created new opportunities for content creators, and helped to democratize the industry. Get ready for an exciting future in AV!