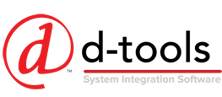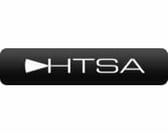 D-Tools to Attend 2018 Fall Partner Events
D-Tools to provide attendees insight into streamlining business processes for home technology professionals.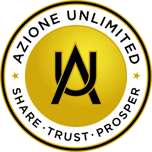 CONCORD, CA — September 24, 2018 — D-Tools, Inc. the worldwide leader in system integration software, announced today it will attend and sponsor multiple partner events this spring including Azione's Fall Conference and HTSA's Fall Conference. The invite-only trade events target mid-size custom integration firms and offer them the opportunity to discover and develop new ways of optimizing their businesses. At the events, D-Tools will demonstrate and discuss their two award-winning software solutions – System Integrator (SI) and new D-Tools Cloud platform. In addition, the D-Tools team will be on hand to discuss the issues its customers and the industry face, identify new opportunities and deliver highly functional, collaborative solutions that help system integrators more effectively and efficiently specify, integrate, and maintain low voltage systems.
Azione Fall Conference October 10 – 12, 2018:
The Azione Unlimited (AU) Fall Conference will take place at the Embassy Suites Denver – Downtown Convention Center on October 10 – 12. Azione is introducing a new series to this event "Inspiring Insights" a speaker series featuring nine speakers. The addition of the "Inspiring Insights" series to Azione's Fall Conference will make this event a must – go for members.
HTSA Spring Conference October 23 – 25, 2018:
The Home Technology Specialist of America (HTSA) Annual Fall Conference will take place at the Renaissance Dallas Hotel October 23 – 25 in Dallas, TX. HTSA's conferences focus on connecting its members in order to focus on community within the industry by hosting conferences twice a year with a vendor fest during the Fall Conference. Stop by booth #9 to say hi to the D-Tools team and learn which software solution is best for you.
For additional information and pricing on D-Tools Cloud and to sign up for a free trial, visit www.d-tools.com/cloud.
Get additional information on the D-Tools on-premises System Integrator software by signing up for a free personal tour by visiting https://d-tools.com/live-demo-webinar/ or download a free 30-day trial by visiting https://d-tools.com/hosted-free-trial-signup/.
About D-Tools, Inc.
D-Tools, Inc. is a worldwide leader in accessible, highly accurate business software that caters to the unique and diverse needs of systems design and installation firms. The company's on-premises software, System Integrator™ (SI), and new cloud-based platform, D-Tools Cloud, are robust solutions that help manage all aspects of an integrator's business, including sales, comprehensive system design, project documentation, procurement, and project management. Today, more than 6,000 companies in over 80 countries use D-Tools' award-winning software to streamline business processes, leading to improved operational efficiencies and increased profitability.
Find product updates and related information by following D-Tools on Twitter, Facebook, and LinkedIn.