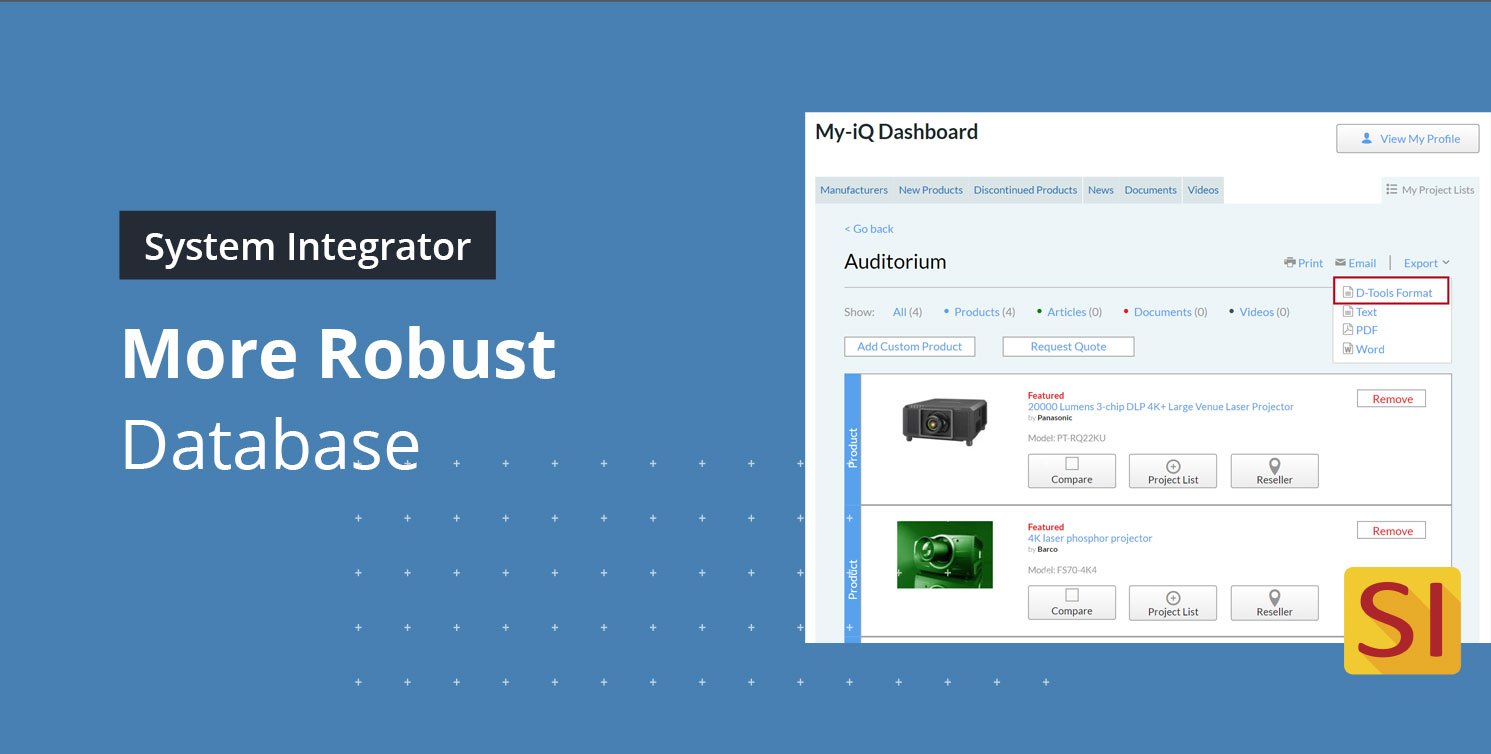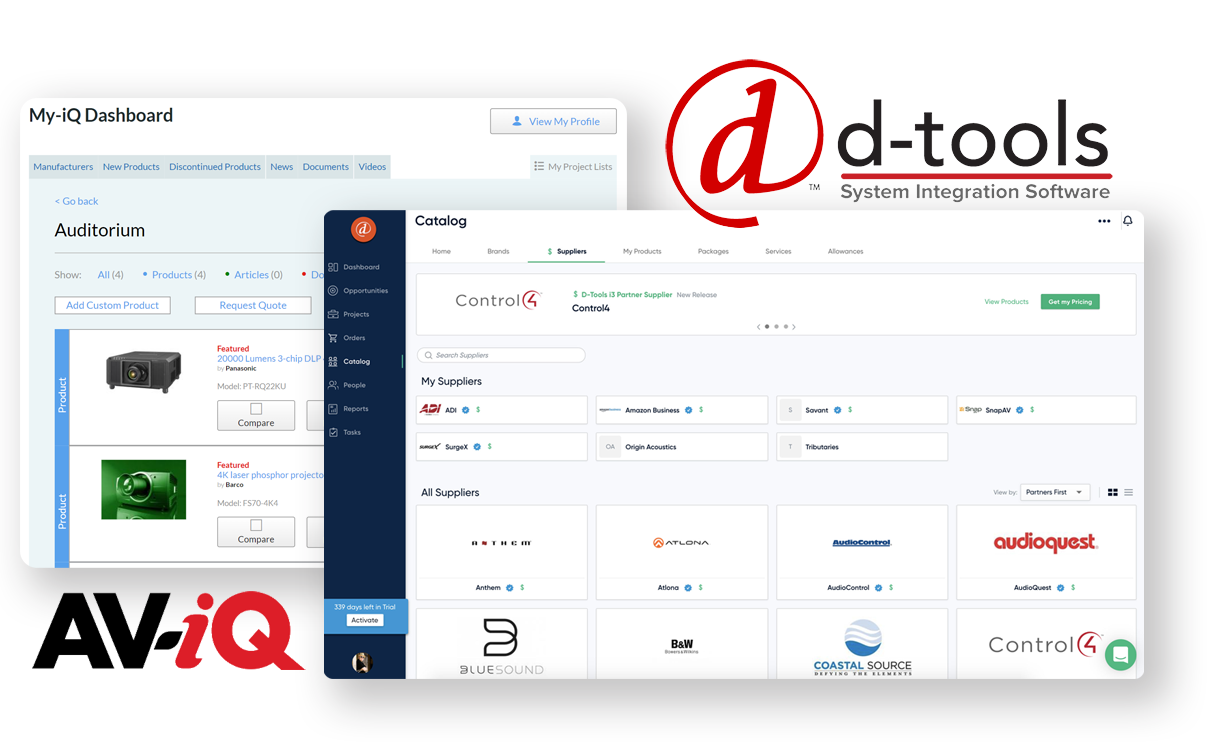 D-Tools software for AV system integrators offers more robust product database with expanded AV-iQ partnership
Expanded partnership provides integration firms with further support to streamline business processes and improve operating efficiency
We are excited to announce D-Tools and AV-iQ have expanded our collaboration to the benefit of suppliers (manufacturers and distributors), and end-users. Currently, through a direct integration, D-Tools software users and AV-iQ members are able to access this continuously growing library on-demand. The sharing of product details into D-Tools System Integrator preserves data integrity and enables integrators to streamline projects from initial client contract through on-going service.
To help expedite the data input process, now suppliers can simultaneously upload their product information to both the D-Tools and AV-iQ databases in one seamless process, delivering detailed, up-to-date product information and specifications that give low-voltage system integrators the ability to quickly gather product data for use in their client engagements – including accurate proposals and complete detailed system design drawings.
This offering will further help integration companies streamline business processes, improve operating efficiency, and boost bottom-line results, while making the supplier's database management more streamlined. This new, improved integration provides the industry with the world's largest aggregated list of products to help streamline project workflows.
Benefits to System Integrators:


Fully integrated and streamlined assembly of proposals, system designs, and purchase orders
Direct connection to suppliers for access to real-time dealer-specific pricing through the D-Tools Product Library
Direct connection to suppliers for access to up-to-date product information (images, specifications, IOs, etc.) through the D-Tools Product Library, saving significant research time and expediting the system design process
A friction-free and highly efficient sales process – instant proposal and purchase order generation, e-sign capabilities, mobile payment processing
Benefits to AV-iQ and D-Tools Supplier Partners:


Provides partners' dealers with a superior proposal and ordering experience that promotes loyalty
Supports partners' initiatives to help their dealers "improve and expand their business"
Benefits from a single point of contact for product data management
Achieves a larger reach with residential and commercial integrators
Leverages a combined, robust, and extensive marketing platform
Gets their products in the hands of more dealers
To learn more about AV-iQ go to www.av-iq.com or contact sales@av-iq.com.
Additional information and free trials of D-Tools Cloud and System Integrator solutions can be obtained by visiting www.d-tools.com.