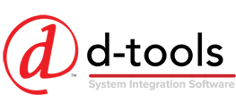 D-Tools i3 Partners realize the importance of bringing you their product information and have chosen to support the D-Tools user community by joining the program and making their product data directly available through D-Tools software. Read on for the latest supplier company news and product updates.
---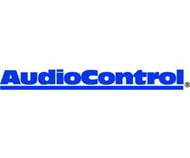 AudioControl Joins the IMAX® Enhanced Program to Deliver a Heart-Pounding Immersive Entertainment Experience
AudioControl is pleased to announce its partnership in the IMAX® Enhanced program, a new certification and licensing initiative combining the highest-end consumer electronics products with IMAX digitally re-mastered 4K HDR content and DTS audio technologies to offer consumers a new level of quality in immersive sight and sound experiences for the home. The IMAX Enhanced firmware update for AudioControl cinema products, including the Concert AVR-7 and AVR-9 receivers and the Maestro M5 and M9 preamp/processors is available now.
As one of the program's initial licensees, AudioControl will offer a line of IMAX Enhanced AV receivers and preamp/processors, enabling consumers to experience the IMAX signature sound mix, delivered by DTS, and all with the power and grace of AudioControl's remarkable line of AV engines. To become IMAX Enhanced-certified, consumer electronics manufacturers must meet stringent performance standards, set by a certification committee comprised of IMAX and DTS engineers as well as Hollywood's leading technical specialists. A home movie with audio powered by an IMAX Enhanced AudioControl AV receiver or preamp/processor will deliver heart-pounding sound that you can feel.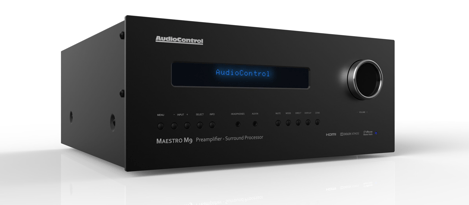 AudioControl's IMAX Enhanced AV receivers and preamp/processors feature DTS:X immersive audio decoding that is optimized to properly reproduce the full dynamic range of IMAX theatrical sound mixes available in IMAX Enhanced content. With meticulous adjustments modelled on the IMAX theatrical sound system, this proprietary IMAX audio mix is translated for home theater environments and exclusively delivered using a special variant of the DTS:X codec technology to deliver the IMAX signature sound experience in the home. Additionally, IMAX is working with its global studio and content partners to make available a steady stream of IMAX Enhanced versions of blockbuster movies and additional programming.
Current owners of the AudioControl Concert AVR-7 and AVR-9 receivers and the Maestro M5 and M9 preamp/processors may download the required firmware at audiocontrol.com.
---

Performance, Protection, & Value:
AudioQuest PowerQuest 2 and PowerQuest 3 AC Power Filters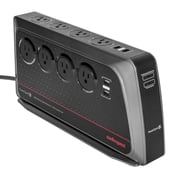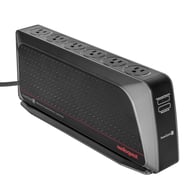 Designed by Garth Powell to the same exacting standards of all AudioQuest products, the new PowerQuest 2 ($199.95) and PowerQuest 3 ($299.95) AC power filters are packed with noteworthy performance features, including Non-Sacrificial Surge Protection, Linear (PQ2) and Ultra-Linear (PQ3) Filtering, and captive AudioQuest power cords with Directionally Optimized Concentric-Geometry conductors.
AudioQuest's advanced filtration removes more noise and distortion than other similarly priced power products, while easily accommodating a wide range of audio/video systems. The PQ2's Linear Filtration protects against common-mode noise, while the PQ3's extended Ultra-Linear Filtration effectively offers twice the filtering capacity, protecting against both common-mode and differential-mode noise. The PQ3 offers eight application-optimized outlets in total: two 4K/8K video-optimized Ultra-Linear filter outlets, two High-Current outlets for amplification devices and powered speakers or subwoofers, and four Ultra-Linear filter outlets for source components. The slightly smaller PQ2 has six total outlets: one 4K/8K video-optimized Linear filter outlet, one High-Current, and four Linear.
Both PowerQuest products boast safety features found in AudioQuest's far more expensive Niagara Series, including Non-Sacrificial Surge Protection and Extreme Voltage Shutdown. And in a nod to today's dynamic, hyperconnected electronics environment, convenience features include signal-line protection (phone, network, cable/satellite in the PQ3; cable/satellite only in the PQ2) and high-speed USB charging ports (four in the PQ3; two in the PQ3). Finally, thanks to their slim, compact design, the PowerQuest units can be placed in a rack, stood upright on a floor, or mounted onto a wall.
With PowerQuest, all audio/video enthusiasts can enjoy the benefits of clean, uncompressed AC power.
---

We all know the quote, "By changing nothing, nothing changes." Change is constant. Without change, it is impossible for businesses to move forward. And when it comes to security, keeping up with the changing technologies and processes is even more critical – the safety of staff, visitors and information is at risk.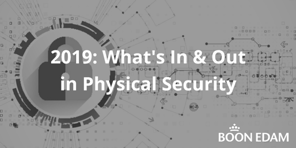 Our on-staff security consultant, Pierre Bourgeix, put together a list of what's in and what's out in physical security for 2019. This is a great time to evaluate. Are you keeping up with the changes? https://hubs.ly/H0gF8HQ0
---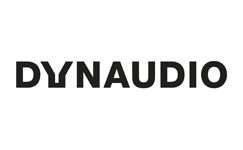 Dynaudio Joins the D-Tools Cloud and i3 Program
Dynaudio continues its commitment to the CI and AV channel by partnering with D-Tools
Dynaudio, the legendary Danish hi-fi, pro-studio and automotive speaker specialist, has reinforced its commitment to the CI and AV sectors by joining the D-Tools Cloud and i3 (Industry Information & Insight) Program. Integrators using D-Tools software will now have access to Dynaudio's Custom Install and Hi-Fi product lines' detailed product specifications and related information for use in their sales, system design, documentation, procurement, and project management of low-voltage systems.
Dynaudio are successfully growing their presence in the Custom Install channel and in 2017 launched the Studio series, this was followed in 2018 with their award winning Modular LCR system. At ISE2019, Dynaudio previewed their new Performance & Outdoor range of Architectural speakers, which will be available later in 2019.
Dynaudio's Studio range was created to bring the brand's heritage in premium hi-fi and professional recording studios to the CI channel. This range of "active listening" architectural speakers feature the same materials and technologies found in its award-winning speakers from other segments – including soft-dome Esotar tweeters, proprietary MSP drivers, Neodymium magnets and large aluminium voice-coils.
In the Studio series there are three in-ceiling speakers, which come in 6.5in, 6.5in dual-voice-coil and 8in variants. These all have woofers angled at 18 degrees, as well as adjustable tweeters, allowing them to be accurately directed to the listening area for better sound-staging and stereo imaging. There are also two-way in-wall speakers in 6.5in and 8in woofer sizes.
Included in the Studio series is an innovative and unique Modular LCR speaker that lets the specifier scale the system's size to match room or SPL requirements, as well as making it possible to avoid existing wall studs across the centre channel.
Set-up is incredibly quick and simple thanks to the two-part, tool-free installation method. Installers can mount the pre-install frame with a simple fastening mechanism, before inserting the speaker into place and pushing it in to lock.
Designed for use in distributed audio systems the Performance series still uses Dynaudio's signature MSP woofer, soft dome tweeters paired with powerful magnets and large voice coils, but the drivers are designed to have a much shallower depth. The 6.5" in ceiling comes in at just 70mm deep. The in-ceiling products still benefit from Dynaudio's tool free, two-part installation system. The range consists of 6.5", 6.5" DVC and 8" in ceiling models plus 6.5" and 8" in wall speakers and an LCR speaker with twin 5" MSP woofers and a 1" soft dome tweeter.
The new Outdoor series is a range of premium IP65 rated on wall speakers. Using the same high performance drivers found in the Studio series and coming with a neat wall mounting solution, they look and sound superb. The Outdoor series speakers also include a transformer so that they can be used as 8ohm passive speakers or in a 70/100v line system. Available in 6.5" and 8" sizes, both come in black or white finishes.
As a new D-Tools Cloud and i3 partner, Dynaudio will have access to robust product download analytics to help analyse and measure their product pipeline. With hundreds of program vendors on board, D-Tools provides the largest aggregated product database available for system integrators, installers, technology professionals, and retailers worldwide.
---
W E L L T A N M Y H I D E ! These Kensingtons are gorgeous
COL: Customers Own Leather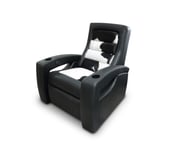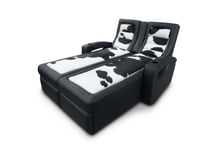 Dual Lounger; Pocket Arm;
Storage in chaises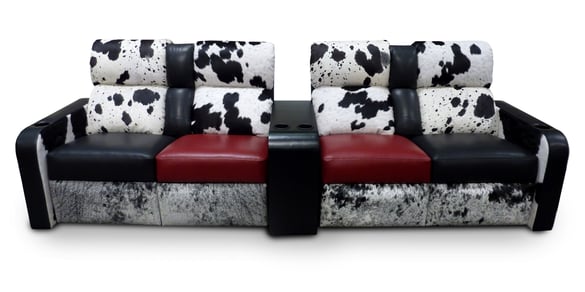 Dual Pocket Arm
El Dorado Back;
Matinee Arms
---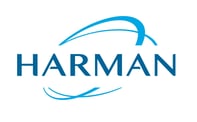 JBL Synthesis SSW-4 Dual 8″ In-wall Passive Subwoofer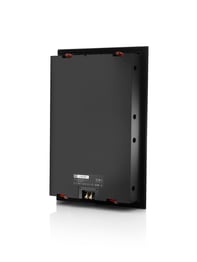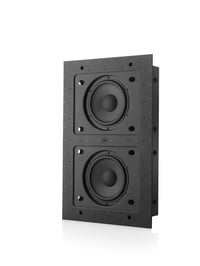 The SSW-4 combines deep and moving bass with lifelike realism for a remarkable home cinema and concealed music system experience. It's designed to fit standard 2 x 4 stud frame construction, and the self-contained module with integrated back box makes it easy to retrofit existing installations. The SSW-4 is designed to be powered by the JBL Synthesis SDA 8300 8-channel, 300W power amplifier; each of which can power up to eight SSW-4s.
Features
Dual 8″ (200mm) low-profile, long-throw, Klippel-optimized, metal cone woofers
Front-firing drivers with sealed back box for superior acoustic tuning
Gold-plated speaker terminals
Zero-bezel, magnetically-attached grille
Connect up to eight SSW-4 Subwoofers with each
JBL SDA-8300 Amplifier (300 Watts per subwoofer module)
---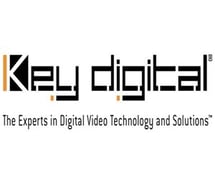 Model #: KD-DA2X4G / KD-DA2X8G
2×4/2×8 4K/18G POH/HDBT/HDMI Distribution Amplifier/Switcher with Audio De-Embedding (Includes KIT 4 Rx 100m Meters Extenders)

5 Main Features:
* HDMI Switching & Distribution: 2 HDMI sources to 4/8 HDBaseT outputs
* Power over HDBaseT: All included Rx units powered by the main unit
* Ultra HD/4K Support: 4096×2160 or 3840×2160 24/25/30/60hz at 4:4:4 (signals up to 18Gbps bandwidth)
* Signal Extension: For resolution and cable quality
o 4K/UHD: Up to 250 ft. (76m) using CAT5e/CAT6/CAT6A/CAT7
o 1080p: Up to 328 ft. (100m) maximum
* 18 Gbps Bandwidth: High Speed / Performance for latest HDMI standards
Markets: This kit is designed for applications such as Digital Signage and other professional AV installation types, where the selected HDMI source is distributed to up to 4/8 displays. All connected displays show the same image at the same time.
Read more about these products here and check out our website for more!
---


Manage AV Like IT
Managing and monitoring AV devices spread across multiple rooms, countries or continents doesn't need to be complicated. Kramer Network delivers the simplicity of a single solution paired with the power of a complete platform.
IT departments are being asked to do more with less, Kramer Network equips the IT Manager's team with a suite of tools to reduce onsite service calls, increase overall efficiency to help deliver the level of service their clients expect.
For integrators, these means faster, simpler installations and easier ongoing support; adding up to more satisfied clients. Kramer Network enterprise AV management platform helps integrators build and maintain relationships with current clients while providing an incredible added value to new ones.
Watch the video to learn more!
---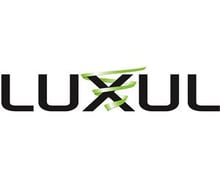 Luxul Now Shipping AMS-1816P Managed Gigabit Switch
For Mid-Sized AV Applications, 18-Port PoE+ L2/L3 Switch Delivers Enterprise-Level Functionality and Flexibility at a Friendly Price Point
Luxul, the leading innovator of IP networking solutions for AV integrators, today announced that the company's 18-port PoE+ L2/L3 AMS-1816P managed Gigabit switch is now available for purchase. Offering enterprise-level features at an affordable price point for mid-sized AV applications, the switch delivers high-speed performance while enabling simple network expansion.

"A number of recently announced Luxul products are going to become available in early 2019, and we're excited to add to this with the AMS-1816P," said Mike Grubb, vice president of marketing at Luxul. "For CI integrators, the switch not only provides unmatched power and functionality at a great price point, but by enabling simple network expansion, it gives them the flexibility and scalability to tackle installations of any size with ease."
The AMS-1816P combines plug-and-play installation, a simple-to-use management interface, QoS and VLAN support, and fast switching capacity. The switch also includes Self-Healing features with port Auto-Recovery and PoE Power Scheduling, ensuring system reliability and uptime. Auto-Recovery allows the switch to power cycle unresponsive PoE devices, and PoE Power Scheduling allows switch PoE ports to be turned on or off on a schedule. With 18 ports, the AMS-1816P is ideal for applications and system expansions that require a switch with more than the eight ports of Luxul's AMS-1208P but fewer than the 26 of the AMS-2624P.
For simple network expansion in larger installations, the AMS-1816P is equipped with two 1 Gigabit SFP ports to connect additional switches via fiber-optic cable or twisted-pair copper when using SFP modules (sold separately). In addition, the switch's PoE+ ports are perfect for expanding networks utilizing PoE-enabled devices such as touchpanels, VoIP, IP cameras, and wireless access points.
Providing clean integration with AV rack systems, the AMS-1816P features rear panel ports; user-selectable, front-facing green or blue LEDs; variable speed fans for quiet operation; and a compact design with a depth of 8.25 inches in a 19-inch rack-mount enclosure.
---

Monitor Audio AWC Series: All Weather Custom Speakers
The AWC (All-Weather Custom) Series of in-wall / in-ceiling speakers from Monitor Audio will carry the brand's quality discreetly into garden, pool and marine areas, proving that there is no environment beyond the reach of great sound.
Not only are the four AWC models equipped with the excellence of over four decades of award-winning speaker engineering, their stealthy flush-fitting design includes a heightened level of water, dust, corrosion, UV and temperature protection, providing custom installations with long-term reliability in the most challenging conditions.
Developed using all-C-CAM® driver systems derived from the Company's critically acclaimed hi-fi speakers, the AWC series comprises stylish two-way 6 1/2" and 8" models (AWC265 and AWC280) with single speaker stereo (T2) variants, the AWC265-T2 and AWC280-T2.
Protecting the drive systems are low profile trimless grilles engineered from high-grade stainless steel and fixed using special non-corroding rare earth magnets for easy utility. The rear of each model is polymer encased to prevent the ingress of dirt and moisture. Where it meets wall or ceiling, a layer of specially formulated EPDM barrier material ensures a long-lasting waterproof seal.
The AWC Series includes a LIFETIME Warranty, and adds super-discreet, weather-proof high performance to a growing list of reliable solutions.
---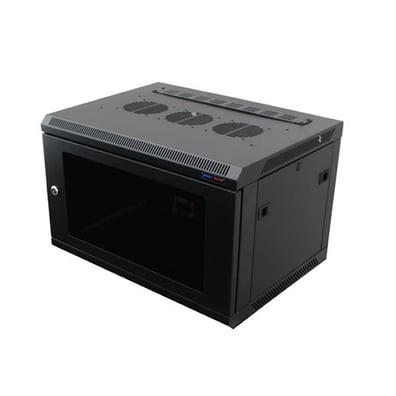 R6400 series of Wall Mount Racks product description:
Our flagship cabinet: tough, packed with features and UK manufactured
– M6 and square threaded rack rails (adjustable depth)
– 1U Knockouts at top, base and back
– Removable side panels
– 3 fan vents on the top panel
– Lockable & removable front door
– Integrated internal cable management system
– Wall mounting bracket included
Our social media handles are
FB: @pennelcomonline
Twitter: @pennelcomonline
Instagram: @pennelcomonline
---

Platinum Tools Launches ezEX38 RJ45 Connector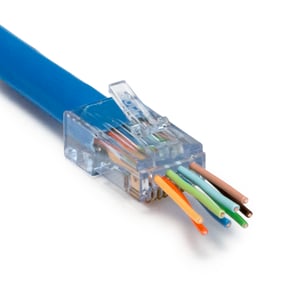 Platinum Tools has released its latest exEX RJ45 connector, the newest member of its ezEX family. The ezEX38 comes on the heels of the ezEX44 and ezEX48, which were designed to accommodate the larger cables which would not work with the original EZ-RJ45 connectors (which have a maximum insulation diameter of 0.040 in). The ezEX48 has a maximum insulation diameter of 0.048 in. with a minimum of 0.043 in. and the ezEZ44 has a max of 0.044 in. with a min of 0.039 in….the minimum prevents any possible "slop/play" which can lead to issues such as shorts and opens. Platinum Tools always recommends the original EZ-RJ45 connectors. Having been asked by installers to create an ezEX that will work on Cat5e, we answered the call and now we can offer a full range of insulation diameters from 0.033 in. thru 0.048 in. www.platinumtools.com
---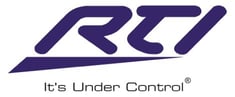 RTI Launches Multi-Tiered RTIXCEL Training Program
Comprehensive Program Offers Dealers an Extensive Set of Training Options to Fit Their Schedules
RTI, a leading control and automation manufacturer for residential and commercial settings, today announced that the RTIXCEL Training Program has officially launched. RTIXCEL offers a range of options designed to give custom installers the resources needed to master Integration Designer® APEX and gain a deeper knowledge of the technologies they use every day. RTIXCEL Online, RTI's new state-of-the-art learning system, delivers a comprehensive curriculum, allowing dealers to learn effectively at their own pace. Online learning complements other RTIXCEL training programs, including TechTalk webinars, on-site training held around the world, and the RTIXCEL Experience, a three-day, hands-on training hosted at RTI headquarters in Minnesota. These accredited courses give integrators education units for CEDIA and AVIXA certifications. RTIXCEL Online's curriculum teaches key industry concepts and specific knowledge for the installation of RTI systems. Covering a wide range of topics from system design to programming, RTIXCEL Online features structured courses, comprised of "bite-sized" modules. The curriculum is bolstered by additional resources, including virtual site walkthroughs, interactive installation guides, 3D product models, and more. RTIXCEL Online is now live and accessible to all RTI dealers.
"Nothing is more important to us than 'dealer experience,' and as a part of this initiative, we have placed a premium on providing our dealers with all possible training options," said Ed McConaghay, CEO. "Whether it's an on-site training held at regional locations worldwide, webinars, or the three-day events at our headquarters, our RTIXCEL programs offer a variety of options to accommodate busy schedules. RTIXCEL Online delivers even more flexibility, allowing integrators to learn everything from fundamentals to advanced multiroom programming, while also providing 3D images of the products, site walkthroughs and more. We're proud to offer all of these options to our dealers so they can get training when they want it, where they want it, and how they want it."
RTIXCEL training programs include TechTalk webinars, which allow dealers to attend live, interactive trainings from the comfort of their home or office. These regularly scheduled, interactive webinars take an in-depth view at important topics — commercial applications, system design best practices, the RTiQ Intelligent Monitoring System, and more.
RTIXCEL Live is a series of instructor-driven, on-site training seminars designed to provide dealers with experience in the RTI ecosystem and the Integration Designer APEX programming environment. Held in convenient partner locations around the globe, these single-day training events make it easy for dealers to expand their RTI knowledge, increase their proficiency, and reap the rewards of faster installations and happier clients.
RTIXCEL Experience is a three-day certification event hosted at the RTI headquarters. This immersive program provides a full curriculum, using a combination of classroom learning and hands-on training that takes attendees through the process of programming a complex automation system using actual components. RTI offers the RTIXCEL Experience monthly, with the next event happening Jan. 28. Seating is limited, so interested dealers should reserve a seat today.
Here's what one attendee had to say about the RTIXCEL Experience:
"What an incredible experience! Vincent Bova and the rest of the staff led us on a great hands-on tutorial of the latest APEX programming software and had us practice our skills on actual racks," said Joe Mattera, owner of Mattera Design Inc. "I couldn't recommend this training enough. If you are looking to stand out from the competition and want to learn about some of the best products and programming software in the industry, you have to take this class."
Access to the RTIXCEL Online LMS and a calendar of all upcoming RTI training events is available on the RTI dealer website.
---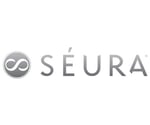 Séura® Shade Series™ Outdoor Displays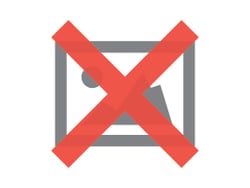 The new Séura Shade Series outdoor displays deliver the ultimate entertainment experience in covered, shaded outdoor areas. Best in its class, the Shade Series displays are designed to deliver superior brightness, unsurpassed picture clarity, and rich sound for covered outdoor areas. The HDR compatible displays deliver unsurpassed 4K UHD resolution, are up to 60% brighter than indoor TVs, and feature 10-zone local dimming to deliver superior picture quality for shaded areas. The Shade Series includes a front-facing soundbar to deliver best-in-class audio that is projected towards the viewer for the richest sound. The 50W RMS 2-channel soundbar offers a powerful audio experience — 2.5 times power of the competition – and is designed to elegantly fit the design of each model. Enjoy the best-looking outdoor displays for shaded areas with a sleek modern design that is available in display sizes up to 75". The design is fully weatherproof and is backed by Séura's 2-year warranty. Learn more at www.seura.com.
---

Introducing Sonos Architectural by Sonance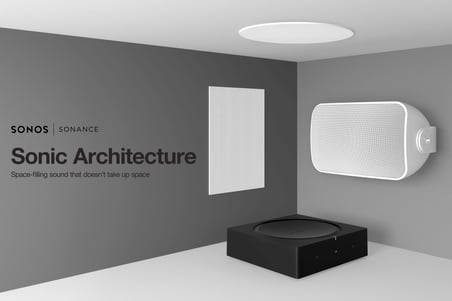 A collection of installed and outdoor speakers optimized for Sonos Amp
With a shared commitment to superior sound and great design, Sonos and Sonance have partnered on a collection of architectural passive speakers optimized for Sonos Amp.
Sonos Architectural by Sonance includes in-ceiling, in-wall, and outdoor speakers designed to disappear into any space while providing clear sound, even coverage, high-quality performance, and ease of use.
When Sonos In-Ceiling by Sonance and Sonos In-Wall by Sonance are paired with Amp, the speakers' unique hardware signature unlocks Trueplay™ which accounts for the size, construction, and furnishings of the room where the speakers are placed and automatically adjusts the EQ for the best possible sound.
---

TDG Audio NFC-82M 8" In-Ceiling IP66 Marine Speaker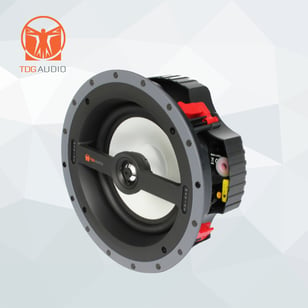 To build the world's finest & luxury marine speakers, all materials, assemblies and completed systems are tested using advanced salt-fog and UV test equipment, which simulate years of exposure to the elements. TDG Audio environmental longevity standards will ensure years of consistent performance in your boat or any applications of your desires.
Product features:
IP-66 Rating for Protection against heavy sea and powerful jets of water
Conforms to Military Standard 810 G for humidity, salt spray, temperature and UV
Design Eliminates Phase Cancellation
Smooth Visual Flangeless System
Never Rust™ Grills firmly attached with Neodymium Magnets
---


TRENDnet's new 5-Port Gigabit Long Range PoE+ Switch, model TPE-LG50, delivers data and power over existing Ethernet cables to Power over Ethernet (PoE) devices such as access points, VoIP phones, and IP Cameras. It supports both PoE (802.3af) and PoE+ (802.3at) devices with a 32W PoE budget. Enable the DIP switch to extend the PoE+ signal up to 200m (656 ft.) at 10Mbps for long distance PoE installations. Plug and play this sturdy metal switch for reliable high speed PoE networking. Its fanless design is perfect for quiet environments that require silent operation.
---

Our NEW Custom Kit Building portal is READY!
Let your team do what they do best … handle the install!
You create the kits you need … We build, label and ship directly to your job or warehouse!
BUILD YOUR CUSTOM KIT NOW! (www.smartwire.com)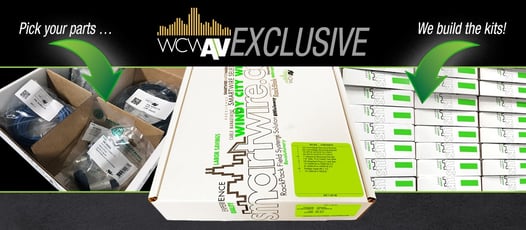 • Your eCommerce credentials allow access
Build kits to suit your projects and needs
• Select the items you need in your custom kit[s]
Select the number of custom kits required and add to your cart
• Save your kits for easy editing and re-ordering
Your custom kits will be built for your team

GET WHAT YOU NEED. WHEN YOU NEED IT!
If you need login credentials or have more questions contact us today 1-800-379-1191!
Windy City Wire offers a full line of top quality, low-voltage AV cables, connectivity products, accessories and tools. Combined with our patented cable management solution, AV integrators realize significant labor savings on their projects while increasing efficiency and safety for their crews. To learn more, click here. ( http://www.smartwire.com/RackPack-Field-Solutions/Videos/Training-Sessions/The-RackPack.aspx )
With 19 locations nationwide and impressive stocking levels we're able to ensure fast delivery to get our customers what they need, when they need it. This is all backed up with exceptional customer service at every stage of your ordering process, thru delivery and beyond.
Windy City Wire is thrilled to be a part of the D-Tools program and we look forward to assisting this user community with all of their AV cabling needs.
---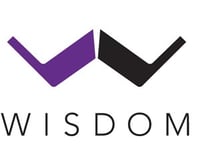 Insight Series On-Wall P2m & P4m
Designed to seamlessly blend into a living space, Insight on-wall systems focus on providing high-resolution stereo audio to any TV-based entertainment solution or larger multichannel solution in a media room and small home theater. The main application for the new loudspeaker systems is to mount one speaker on each side of a TV.
Both P2m and P4m point-source loudspeakers feature the same planar magnetic driver (PMD) included in the popular Sage Series in-ceiling loudspeaker, the ICS7a, and the higher-priced Sage Series P20i on-wall loudspeaker, which might be overkill for some installations. The P2m has a 5-inch woofer and a 6-inch passives woofer in a cabinet that matches the height of a 55-inch TV, while the P4m features two 5-inch woofers and two 6-inch passives woofers in a cabinet that matches the height of a 65-inch TV.
Available in white or black with a high-gloss finish, the cabinetry offers easy-to-install, built-in features and accessories, such as push terminal, cable management, a magnetically attached grille, and recessed mounting brackets for vertical and horizontal use. To ensure maximum clarity, the PMD can be rotated from vertical to horizontal orientation to increase coverage of the listening area, and the PMD plays down to 800 hertz to cover most of the audio range. While P2m and P4m will both play down to 60 hertz on their own, adding a matching in-room subwoofer will extend bass impact when solid bass reproduction is required.
Insight Series S10 Subwoofer
The newest member of the company's new Insight Series, the S10 is a passive, 10-inch, in-room subwoofer that offers an ideal complement to Wisdom Audio's new Insight Series P2m and P4m on-wall loudspeaker systems.
Designed to seamlessly blend into a living space, Insight on-wall systems focus on providing high-resolution stereo audio to any TV-based entertainment solution or larger multichannel solution in a media room or small home theater. The S10 subwoofer ships with accessories that allow a quick change from free-standing to up-firing or down-firing, increasing flexibility for placing the system where needed in a typical modern home. The subwoofer is a non-RTL system that does not require any additional digital signal processing, and it works with any amplifier capable of delivering 100 W to 300 W into 8 Ohm.
---
Video Mount Products (VMP) ER-SS1U sliding rack shelf (1U)

The rugged ER-SS1U is a 1U sliding rack shelf that is useful for keyboards or other equipment that needs to be pulled out for use, but tucked away when not in use. Both #10-32 and #12-24 screws are included to work with a wide variety of equipment racks. When inverted, it can also be used as a storage drawer. Additional ER-SS1U specifications include, maximum extension – 13.8in.; shelf "locks" into place when fully closed to prevent drifting; one space rack height (1.75in.); useable shelf area: 16.3in. W x 13.8in. D; load capacity – 35 lbs.; black static resistant powder coat finish. www.videomount.com
---