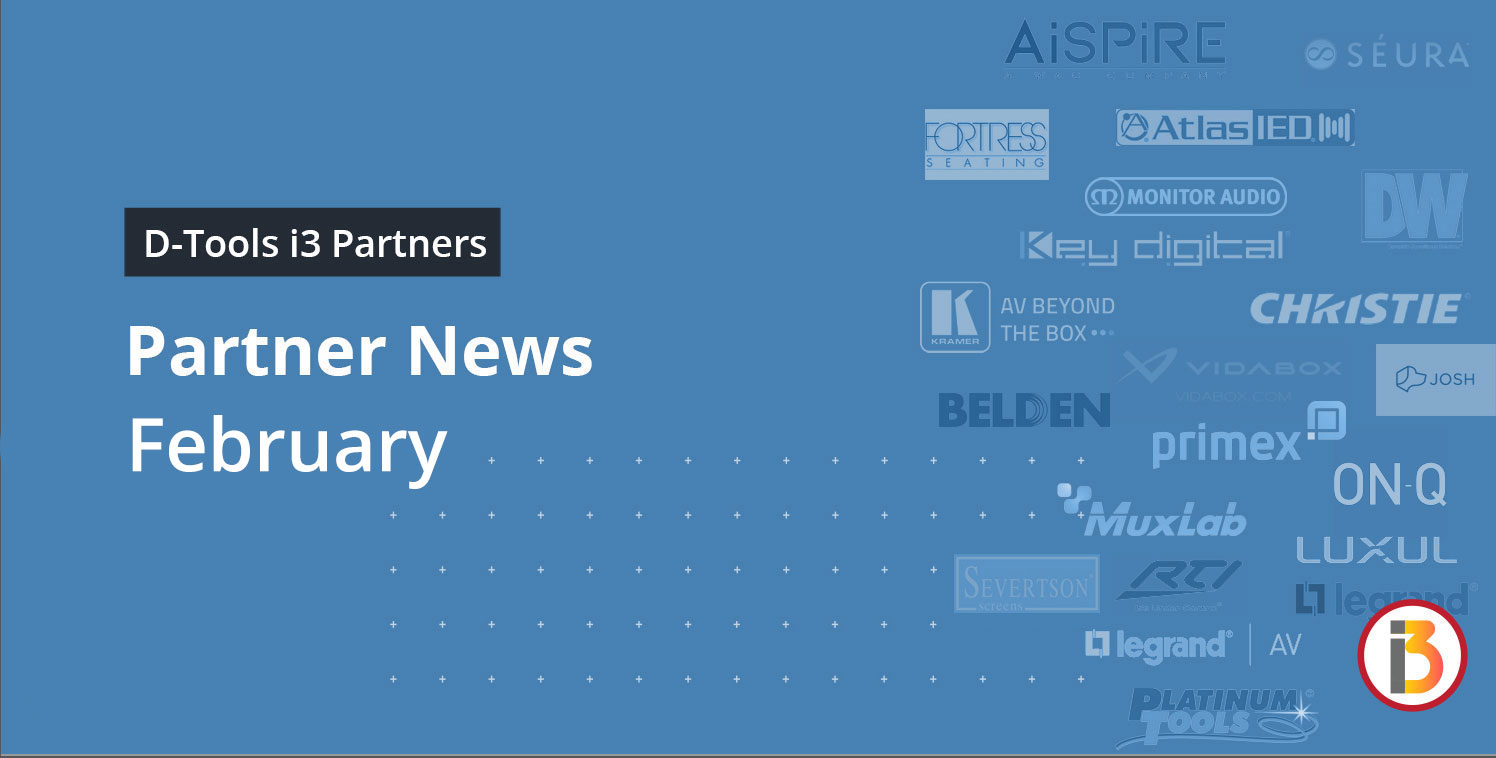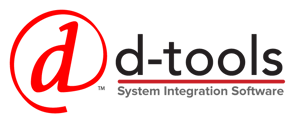 D-Tools i3 Partners realize the importance of bringing you their product information and have chosen to support the D-Tools user community by joining the program and making their product data directly available through D-Tools software. Read on for the latest supplier company news and product updates.
---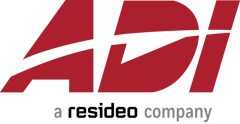 ADI can help you stop tracking software expiration dates manually to save you time and keep your customers satisfied. As a value-added service, ADI tracks expiration dates for your customers' Exacq software purchases. We will also alert you when your customers need software renewals to ensure they receive all the latest Exacq software updates on time.
You can also leverage this service with your customers without doing the labor.
There is no need to sign up. Our dedicated team will track expiration dates for you, and you'll receive a renewal notice when an expiration date is approaching. This way, your customers are guaranteed to receive the most up-to-date versions of Exacq with new security patches and product features every three months.
---

AiSPiRE/WAC introduces 2-inch Step and Surface Mount Indicator LED Lights
AiSPIRE and WAC Landscape Lighting have recently introduced several new landscape fixture designs. As a design-and-build manufacturer, AiSPiRE/WAC builds long-term relationships with Integrators and Technologists by solving the challenges they face with creativity and innovation. Much like outdoor audio systems, our 12-volt landscape lighting is easy to install. These products can be installed without disturbing the concrete surface on patios and driveways. The 2-inch Step and Surface Mount Indicator LED Lights are just an 11/16-inch depth, factory sealed and watertight. Constructed of marine grade stainless steel or bronzed stainless steel, these miniature IP68-rated and wet listed luminaires are available in warm white 2700K or pure white 3000K with a CRI of 90-plus.
---

Mirage OS 6.3 Available for eSeries Mirage Media Servers
The latest Mirage OS 6.3 firmware release available for all eSeries Mirage Media Servers delivers features and performance enhancements further enriching the music experience for your customers. The update includes a full rewrite of SiriusXM supporting their latest API and includes significant performance and stability improvements. Learn more about Mirage OS 6.3 here.
Since its return to an independent company under its original ownership as of May 2020, Mirage OS 6.3 marks the third major firmware release from Autonomic aimed to stabilize product functionality. Autonomic is committed to supporting its longstanding dealers with legacy A Series Mirage Media Server models through a profitable upgrade program to eSeries or value-added services such as an operating system upgrade for Generation 1 units, and support for Savant SMS units. Contact sales@autonomic-controls.com to inquire about the available dealer programs.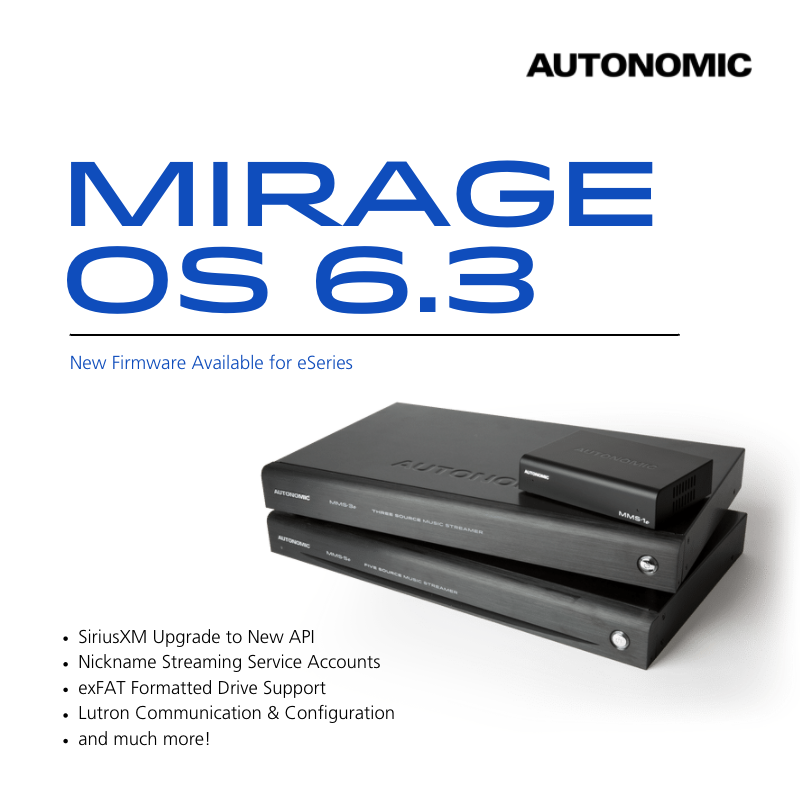 ---
I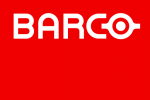 nspired Sight and Sharing Solutions from Barco
What is ClickShare Present - wireless presentation solution? ClickShare Present enables you to connect any device - laptop, mobile or tablet - and start sharing content on the main meeting room screen in seconds. A range of interactive features help to make your meetings more collaborative and active. ClickShare Present empowers hybrid meetings in existing Microsoft Teams, Zoom or Webex conference rooms with simple, one-click wireless content sharing. ClickShare can also be used as stand-alone in meeting rooms for seamless wireless content sharing.
What is ClickShare Conference - wireless conferencing solution? ClickShare Conference helps you to conduct a remote meeting flexibly, freely and easily without the need for cables. Our solutions are all about wireless conferencing as they allow you to join any type of video conference from your own familiar device, whether you are in huddle, a meeting room or a board room. ClickShare Conference works seamlessly with your videoconferencing software, your AV peripherals, your laptop, and most importantly, makes remote meeting as intuitive as having a face-to-face meeting.
---

Bogen Communications' Nyquist C4000 product line has received two immense updates with the debut of both the Standalone 2.0 and C4000 4.0 software releases, allowing never before seen IP based capability with Bogen Nyquist products. "The Nyquist devices now provide seamless integration with your existing IP Paging, VoIP phone system, or other installed sound applications" states Ken Venuti, director of sales engineering at Bogen.
The latest 2.0 Nyquist firmware release introduces new capabilities for a variety of Nyquist devices, including operation as SIP compliant endpoints for VoIP phone system paging applications, or simply as standalone network managed audio equipment. These Nyquist devices incorporate the latest in IP technology with network-based volume and DSP controls, combined with SIP endpoint and priority-based Multicast streaming functionality. They can also integrate with any 3rd party VoIP telephone system or other SIP server-based solutions such as a unified communications (UC) platform. In a non-SIP environment, the devices are capable of receiving audio through one or more Multicast channels or via line-level inputs.
The Nyquist C4000 Version 4.0 software emphasizes ease of use via its highly intuitive user interface. It empowers mission critical performance through automated server failover capabilities and powerful scripted automated action sequences, known as Routines. Delivering a simplified system configuration and a highly automated upgrade process to enable customers to quickly deploy important new features. Once upgraded to Version 4.0, users have access to over 50 new features and enhancements, including a variety of new Routine actions. Additionally, Routine actions can now be conditionally executed based on numerous real-time variables for even more targeted responses to critical events as they unfold. Other important new Version 4.0 features include a 72-hour backup tone/event schedule embedded in all the system's audio appliances that automatically activates upon a server or network failure to ensure notifications are seamlessly distributed until the server or network can be restored.
---

New Products Cleerline SSF™
Expanded Media Extension Solutions

Cleerline Technology Group is pleased to introduce new additions to our Media Extension range. These products have been designed to make extending fiber as easy as possible.
Built to meet the needs of multiple applications and, in some cases, extreme environments, these new items include:
SSF-SFP-RJ452POE-1G Converter with PoE+: Easily convert between fiber and Ethernet with the SSF-SFP-RJ452POE-1G! The unit includes two RJ45 ports with one open SFP slot (SFPs sold separately). An external power supply with AC adapter is included. This Gigabit Ethernet non-managed stand-alone media converter provides PoE+ (30W PSE). The SSF-SFP-RJ452POE-1G's single SFP slot allows both Gigabit and Fast Ethernet operation.
SSF-1x4POE-RUGGED Industrial Switch with PoE+: Convert from fiber to Ethernet with the SSF-1x4POE-RUGGED, a 4 port Gigabit Ethernet non-managed Industrial Ethernet PoE+ PSE Switch. Offering PoE+ (30W per port), with a total power budget of 120W, this switch is a strong solution for extreme environments. The unit's case is rated for use in temperatures from -40 to +75°C.
Note that an external power supply, such as the SSF-DIN-48V120W-PS, is required.
SSF-DIN-48V120W-PS 120W Industrial Power Supply: EMS approved for industrial usage, the 48V/120W DIN rail mountable power supply provides reliable and stable power. It is rated for use in -20 to +70°C environments.
Other products in the Cleerline SSF™ Media Extension range include:
SSF-1RUME-12AC Fiber Media Converter Chassis: Accommodates 12 media converters within only 1 RU of space. Accepts SSF-SFP-RJ45-1G and SSF-SFP-SFP-CON media converters (sold separately).
SFP Modules: Options for single mode and multimode fibers. Select models support bidirectional transmission over one strand of single mode fiber.
Visit the Cleerline SSF™ Media Extension page to learn more, or contact Cleerline.
---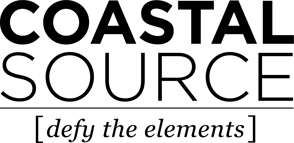 THE MIGHTY MINI | The Coastal Source 8.0 Mini Ellipse Bollard is a full-range outdoor speaker with a 6.5" woofer and 1" pivoting titanium tweeter. Its sleek design is easily concealed within the landscape yet looks great when installed out in the open. Compared to conventional outdoor speakers, its large driver area offers higher performance, higher efficiency, higher fidelity, and less compromise. Flexible installation in many forms for above-ground or in-ground applications. It's built to Defy the Elements™—and to be part of a complete patented Coastal Source Plug+Play™ system or integrated into existing systems.
The Mini Ellipse Bollard looks and feels right at home on decks or in the landscape. It's an angel baffle speaker that utilizes its elegant form for an acoustical purpose. According to Cris Martinez, Stereonet, the Coastal Source Mini is unique in its category. "When it comes to outdoor loudspeakers, the Coastal Source 8.0 Mini Bollard system confirms what we really all knew anyway—that bigger is better…it's the news undisputed heavyweight champion in the outdoor speaker category."
---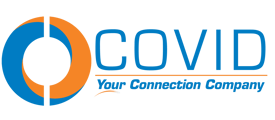 Active USB 3.2 Type A to Type C Cables
Plenum Rated
Covid manufactures USB 3.2 to USB C cables with distances up to 75 feet. These premium-grade, plenum rated cables offer a tensile strength of 200 newtons and a 1000 kg crush load. Along with metal connectors, these cables provide years of reliable performance. Competitively priced, these cables are perfect for your next audio-visual installation project.
For more information contact Covid at 800.638.6104, sales@covid.com or visit www.covid.com.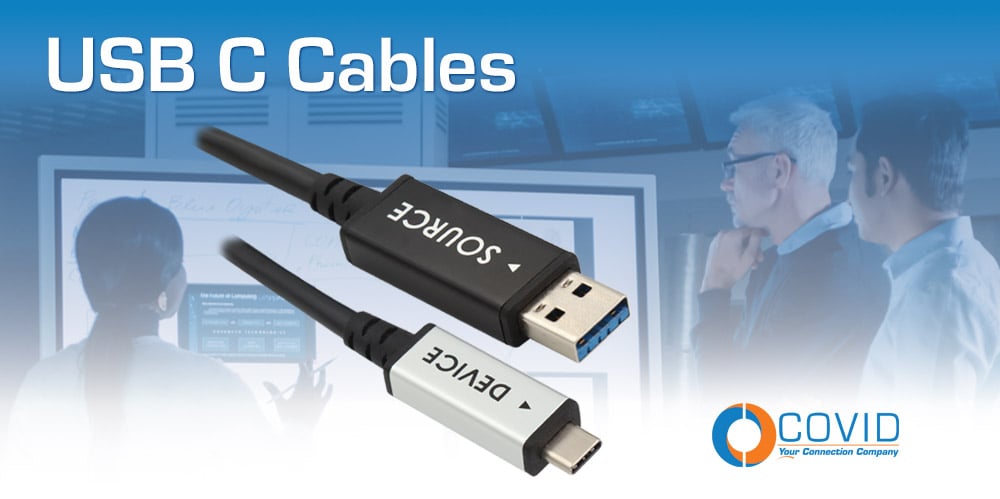 ---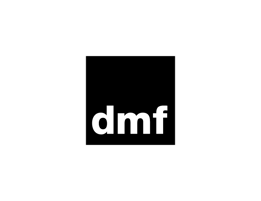 DMF Lightinghas joined D-Tools' Industry Information & Insight (i3) supplier partner program. Now D-Tools' Cloud platform andSystem Integrator (SI) softwareusers will be able to access up-to-date, detailed product information and dealer pricing of DMF Lighting solutions.
DMF brings a creative approach to lighting and offers industry-leading technology that sets the bar for performance, quality, and flexibility. Our in-house Research and Development team designs products that provide exceptional aesthetics and are modular, which allows our lights to adapt easily to project changes. DMF LED lights produce accurate color rendering, smooth dimming, and have low power consumption. Our award-winning lighting complements and enhances how a room looks and feels. At DMF, we understand that light is more than illumination; light is what makes a space beautiful, useful and, ultimately, enjoyable.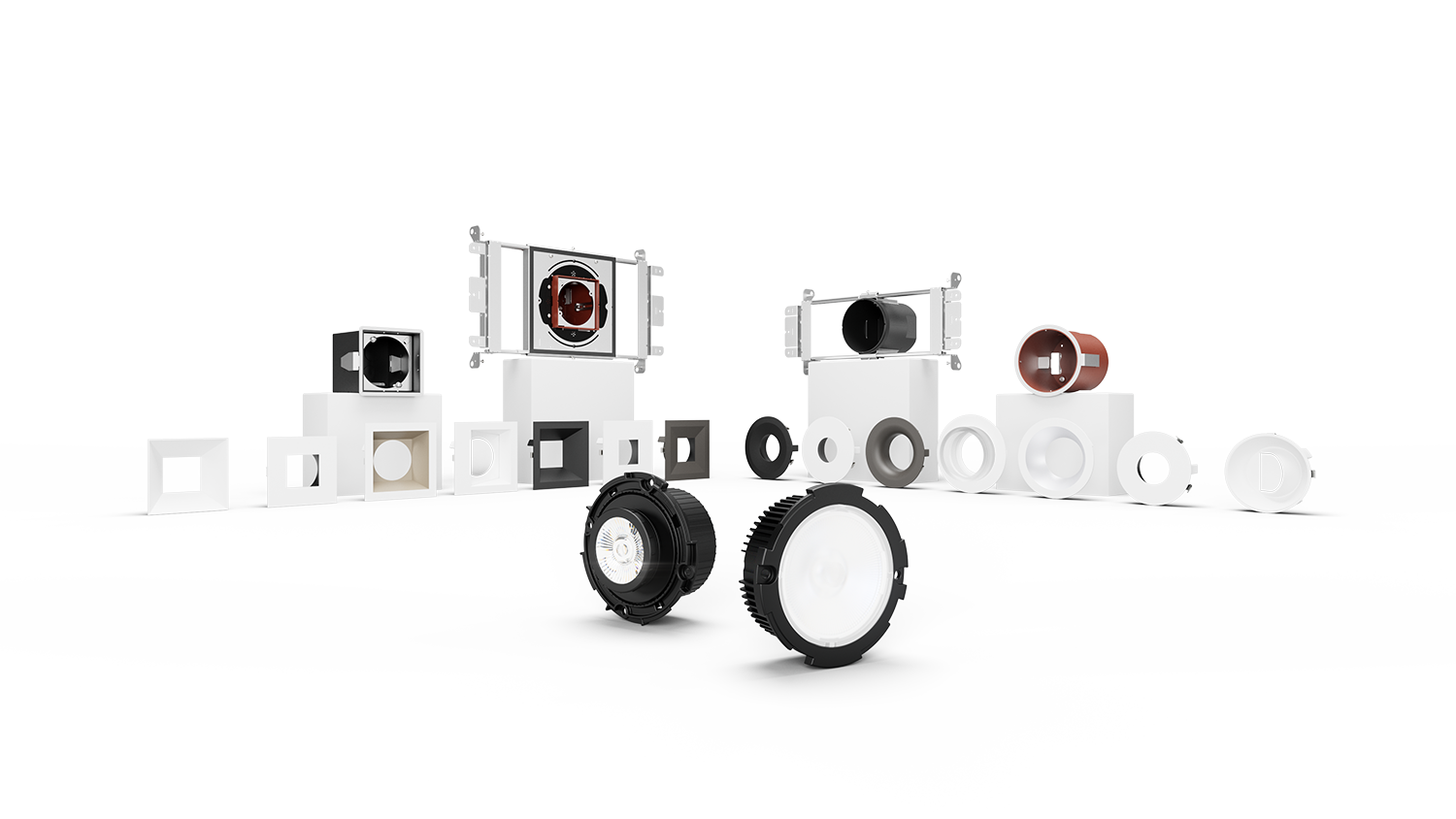 ---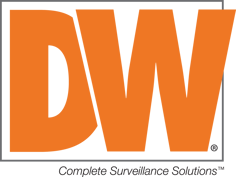 Digital Watchdog introduces 4K IP cameras with intelligent video analytics
Digital Watchdog announces the release of our line of MEGApix 4K IP cameras. Available in bullet, low-profile vandal dome and new Galaxy vandal ball camera housings, these cameras are available with the IVA and IVA+ video analytics engine pre-loaded. They are National Defense Authorization Act (NDAA) compliant and provide 4K ultra high-resolution video at real-time 30fps. The IVA cameras have a powerful engine to detect and classify people and vehicles in real-time. An IVA+ license upgrade offers advanced video content analysis detection capabilities.

---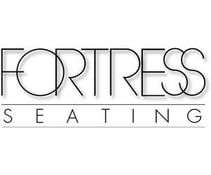 b e y o n d t h e a t e r s e a t i n g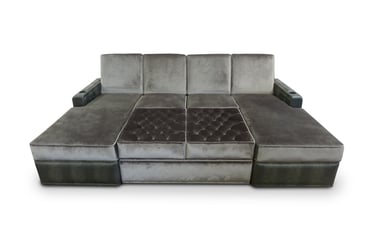 H u d s o n
T u f t e d
L o u n g e r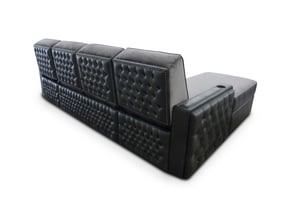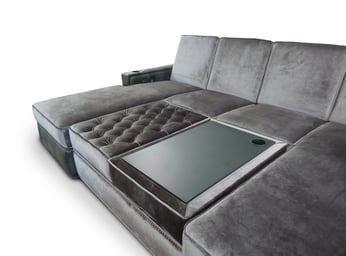 Stunning Hudson Lounger Deep Diamond Tuft on Backs and Outside arms Storage Ottoman on casters Tufted on one side ~ Table Top on the reverse
---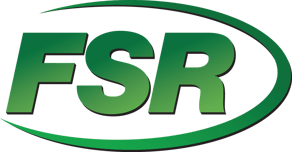 CB+MLS Series
The CB-MLS eliminates coordinating visits to the job site to connect power to a FSR ceiling box. With the MLS pre-wired ceiling boxes, the electrical contractor can install and power the MLS starter cable at any time during the initial construction phase. When other technicians arrive, they can install the ceiling box and plug into the MLS system and provide power. The CB-MLS eliminates coordinating return visits to the site to connect AC to the ceiling box after the AV contractor completes hanging the unit. The AV contractor will now be able to complete the AV install without multiple trips to the site.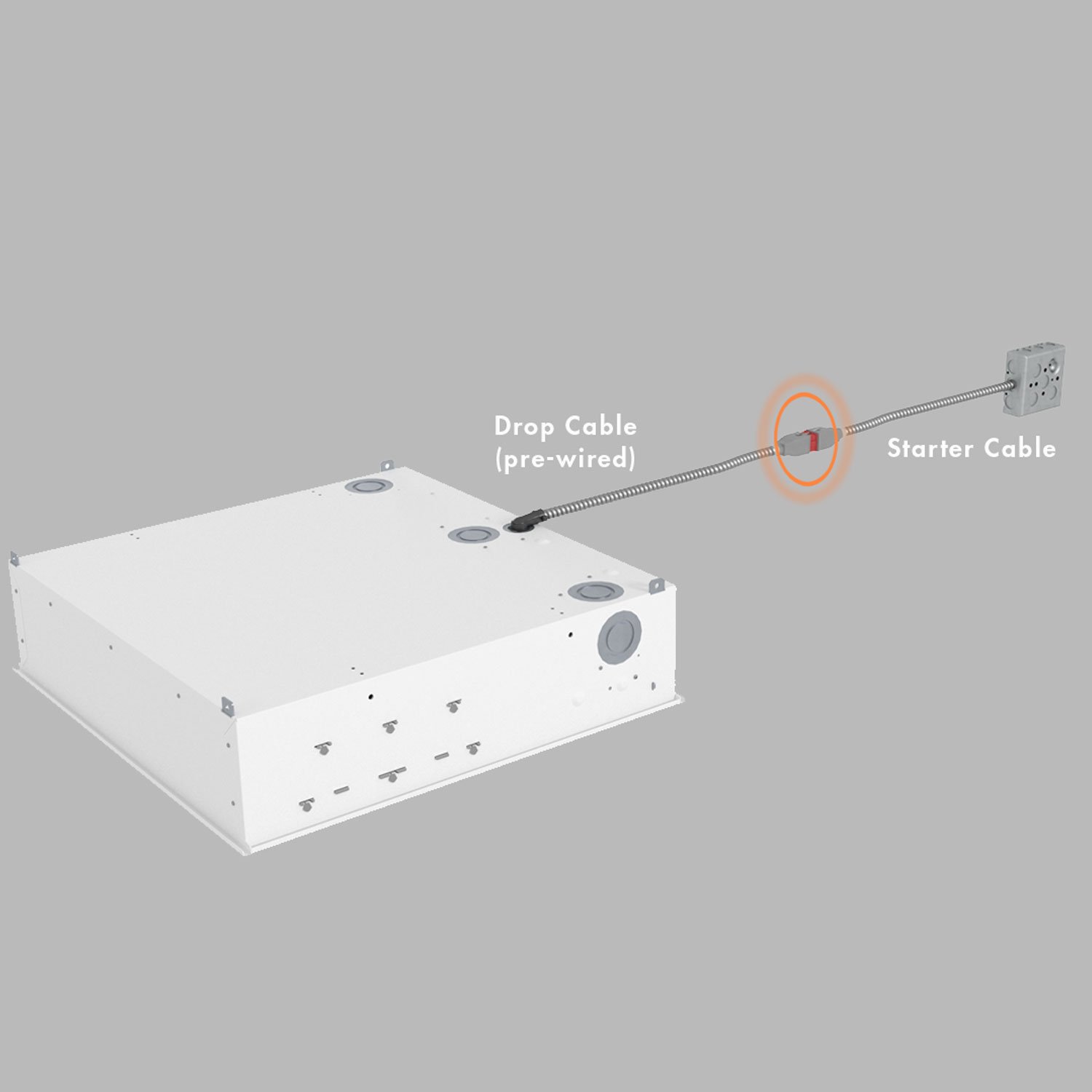 ---

Sometimes even the best 2MP cameras
don't have the resolution you need.
The IPEG-E40F-IRW1 camera gives a 4MP "QUAD HD" video perfect for any job size / budget level. A quick and easy mounting allows you to aim & dial in a perfect shot without opening the camera.
• 96 Feet SmartIR • Retains Color up to .008 Lux
• 2.8mm 106º FOV Wide-Angle Lens
• True Wide Dynamic Range (WDR)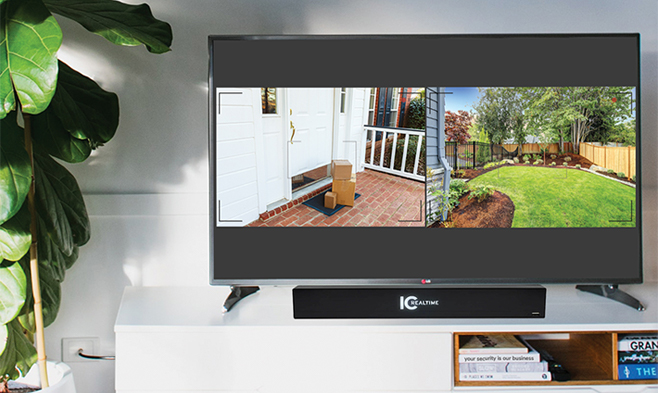 When bargain-brand cameras fall short in features that really
matter, the IPEG-E40F-IRW1 delivers easy installation, long-warranty,
dependability, and excellent video & audio at a practical price point.
___________________________________________
Did we mention IC Realtime's Edge series camerascome with an industry best 7-year Limited Warranty?
---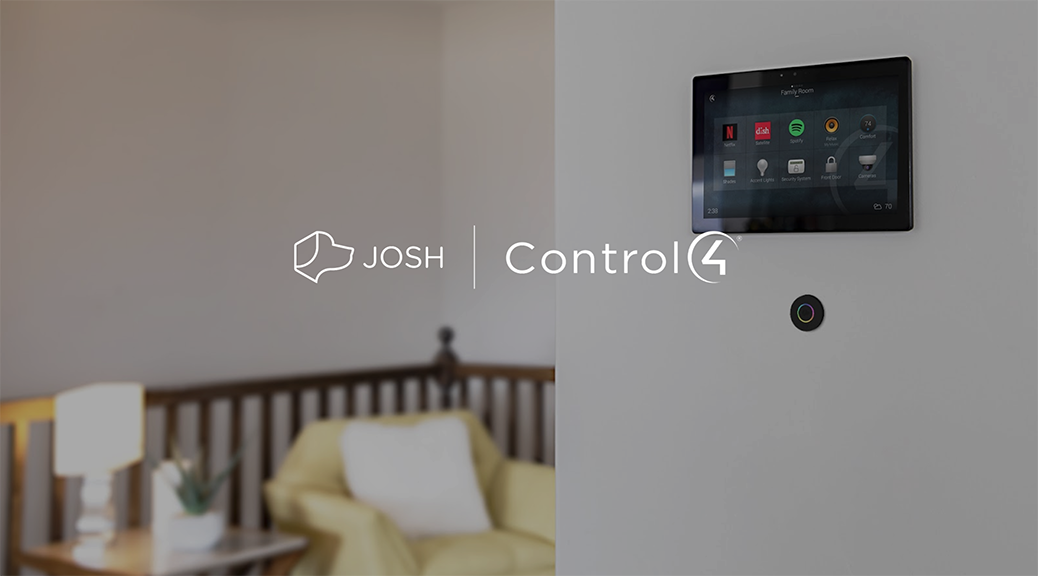 Josh.ai & Control4 Debut Smart Home Experience Video
Josh.ai and Control4, the automation brand of Snap One, have collaborated to create a new client experience video, "Imagine More with Josh.ai and Control4." The video demonstrates how natural voice control unleashes a Control4 Smart Home, while underscoring Josh.ai's steadfast commitment to privacy and protecting user data. All current Control4 clients and prospective smart home adopters can now achieve their goals through the combination of these transformative technologies.
https://www.youtube.com/watch?v=Drk-NhcNobs&t
To dive into the details on more of their consumer campaign and explore the future of voice control, the companies will participate in a webinar panel hosted by CE Pro chief content officer Jason Knott on February 16th at 12:00 PM ET. Join Josh.ai CEO Alex Capecelatro, Snap One chief product officer GPaul Hess, and Future Automation & Design president Patrick Coleman as they highlight the integration while sharing their plans to evolve the industry going forward.
---
Key Digital Smart Extender Kit: KD-XPS22U
4K 18G Smart Extender Kit. Includes KD-PS22UTx and KD-X100MRx. Extends HDMI, USB 2.0 KVM, LAN, IR, RS-232 up to 328ft (100m). Features 2x1 Switcher, Mirrored Output, eARC of HDMI or Optical Audio, Audio De-Embed, Power over CAT, CEC Display Control. IP Controllable, KD-App Ready, KDMS™ Pro Ready.
Key Digital® KD-UPS52U is a 4K/18G KD-App Ready universal presentation switcher + soft-codec enabling interface with CEC Manager™, auto switching, and audio de-embedding creating a user friendly, simplified presentation system. KD-UPS52U also features two USB-A and one USB-B connectors, enabling connected laptops and computers to connect with web cams, USB microphones, touchscreen displays, conferencing DSPs, and more. Designed for professional audio video installations in conference rooms, board rooms, classrooms, lecture halls, auditoriums, and more, KD-UPS52U enables multiple video sources to be displayed on up to two connected displays while analog (balanced/unbalanced) and digital (PCM) audio de embed ports feed audio of the selected source into an amplifier, DSP, or sound bar.
Key Features:

Presentation Switcher Kit: Includes KD-UPS52U and KD-X100MRx. Add KD-X4x1WUTx o rKDX3x1WUTx wall plate HDBaseT Tx for plug-in on walls, floor and table boxes, or KD-PS22UTx for plugin at tables and lecterns.
Presentation Switching: 1 HDBaseT, 2 HDMI, 1 Display Port, 1 USB-C source selection by push button, IP, RS-232, IR, auto switching, or trigger control.
Soft-Codec Enabling System: USB Host + Device ports create connectivity hub for professional USB cameras and microphones, audio DSP, keyboard, mouse, or touchscreen display with connected computer
PTZ USB Camera Integration: Integrates natively with KD-CAMUSB for full PTZ control via KD-App
KD-App Ready: Network scan & detect populates pre-built GUI including connected display/projector controls via CEC Manager™

Accessories:

Qty 1: Power supply (48V/1.66A, 80W)
Qty 1: Remote control and battery set (model KD-RMPS)
Qty 2: Mounting bracket (L-Bracket)
Qty 4: L-Bracket mounting screw
Qty 1: Half-rack ear mount
Qty 1: Short rack ear
Qty 4: Rack Ear Screw
Qty 1: RX Extender (model KD-X100MRx)
Qty 2: Mounting bracket for KD-X100MRx (L-Bracket)
Qty 4: L-Bracket mounting screw for KD-X100MRx
Qty 1: 6-pin blue color terminal block plug
Qty 1: 6-pin green color terminal block plug
Qty 3: 3-pin green color terminal block plug
Qty 1: 6ft Micro USB to USB A data cable (USB 2.0)
Qty 1: 6ft USB B to USB A data Cable (USB 2.0)
Qty 1: IR Emitter (3.5mm mono)
Qty 1: IR Sensor (3.5mm stereo)

Benefits:

Ultra HD/4K: Supports up to 4096x2160 or 3840x2160 24/25/30/60hz at 4:4:4 (signals up to 18Gbps bandwidth)
Auto-Switching: Automatic selection of newly detected source and switching from newly disconnected source when enabled
CEC Manager™: Power, volume, and muting controls of the connected display/projector without additional control wiring. Selection of desired CEC command recipient.
Installation: Half-rack width with rack and under-table mounting ears included
Deep Color Support: Up to UHD/4K 30Hz 4:4:4/12 bits or 60Hz 4:2:2/12 bit
Full Buffer System™: Manages TMDS re-clocking / signal re-generation, HDCP authentication to source & display, EDID Control handshake, and Hot Plug Detection Voltage
EDID Management: Internal library with 15 internal EDID

Ease of Integration:

Ease of Integration: Complete configuration using Key Digital Management Software™ Pro

3 year limited warranty included. USA based tech support, product design, and engineering.
Read more about this product here and check out our website for more of our products!

---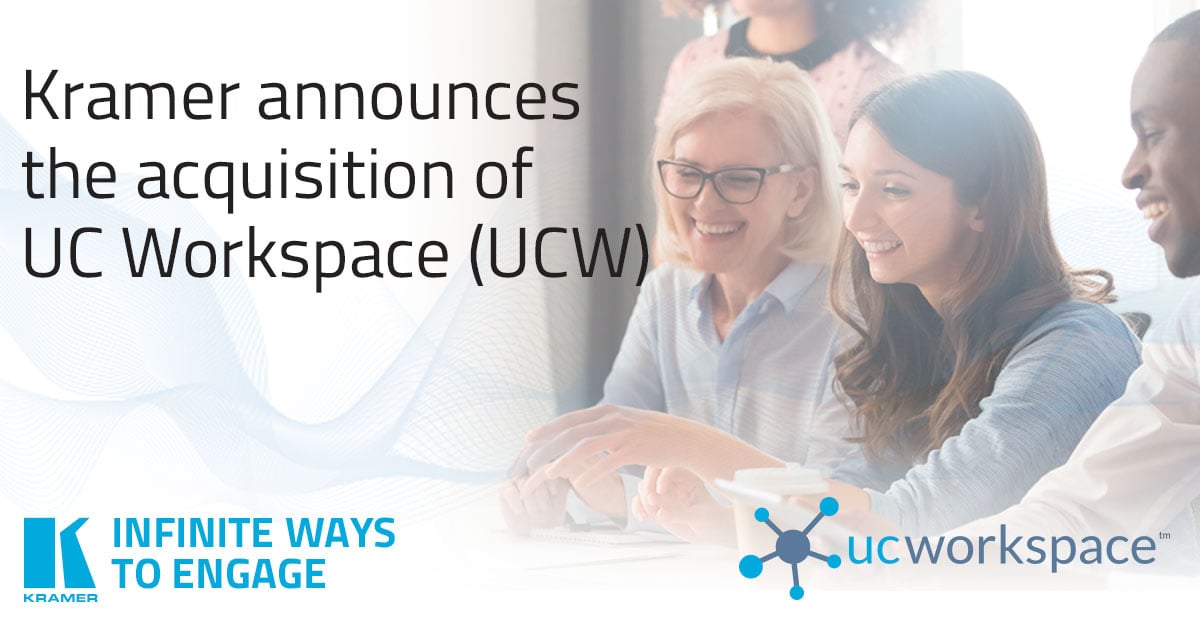 Kramer Acquires UC Workspace
This month, in a strategic move to expand the boundaries of collaboration, Kramer announced the acquisition of UC Workspace (UCW), a pioneer and leader in unifying collaborative experiences.
UCW's innovative products facilitate engagement across platforms, providing intuitive ways to communicate, control and collaborate, while helping organizations boost productivity across multiple dimensions.
Uniting UCW's and Kramer's technology and product portfolios under one roof creates unique opportunities to bring a new level of simplicity, automation and collaboration to Enterprise and Education customers.
"This acquisition is the latest step in our journey to reinvent the collaboration experience," said Gilad Yron, Kramer's CEO. "It's a perfect fit with our existing technologies and our innovation plans for the new physical-digital world."
---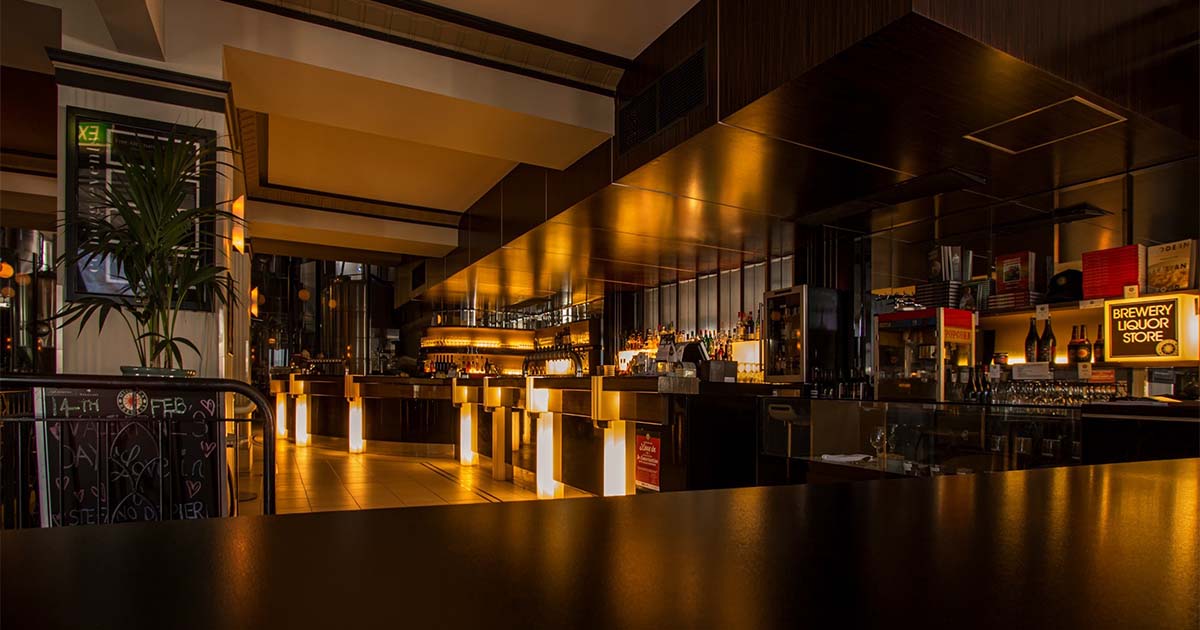 The Smart Amp Solution for Restaurants & BarsSmart amplifiers provide the power, flexibility, reliability, dependability, and ease of use that no other professional amplifier product can deliver. Get More!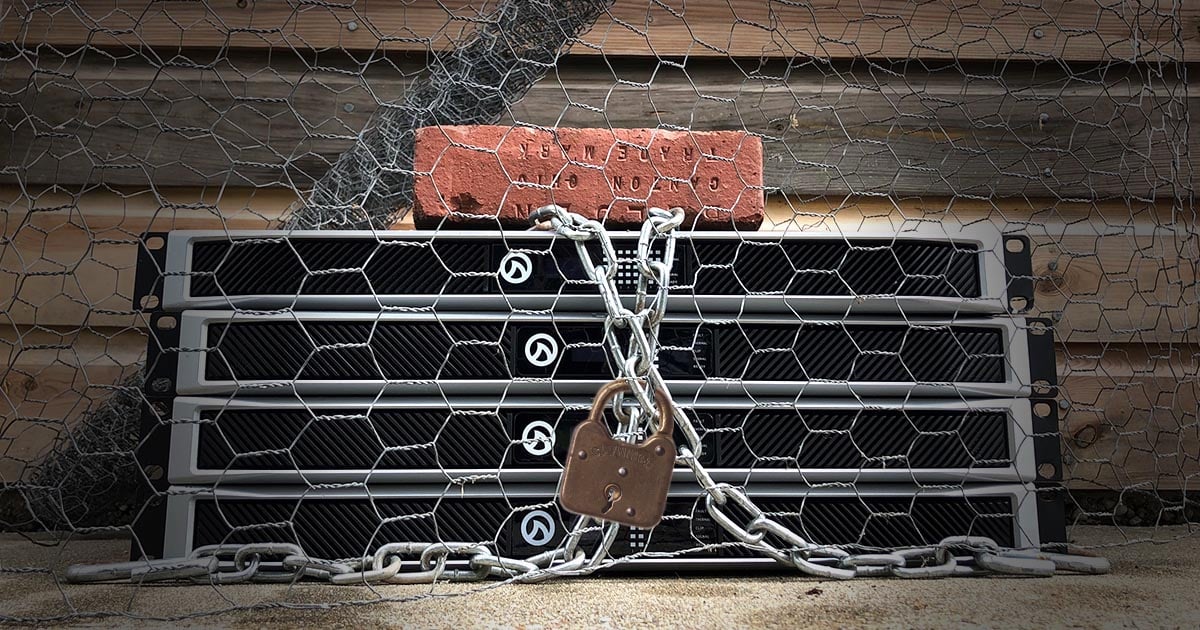 5 Ways to Prevent Unwanted Amplifier TamperingYour AV system design is fleshed out, you've selected the best gear for the job, and you've worked tirelessly to install the gear, wire connections, label runs, zip tie cables, and get the system up and running. Now, it's time to optimize and tune your audio systems. This process is known as Audio System Commissioning. Get More!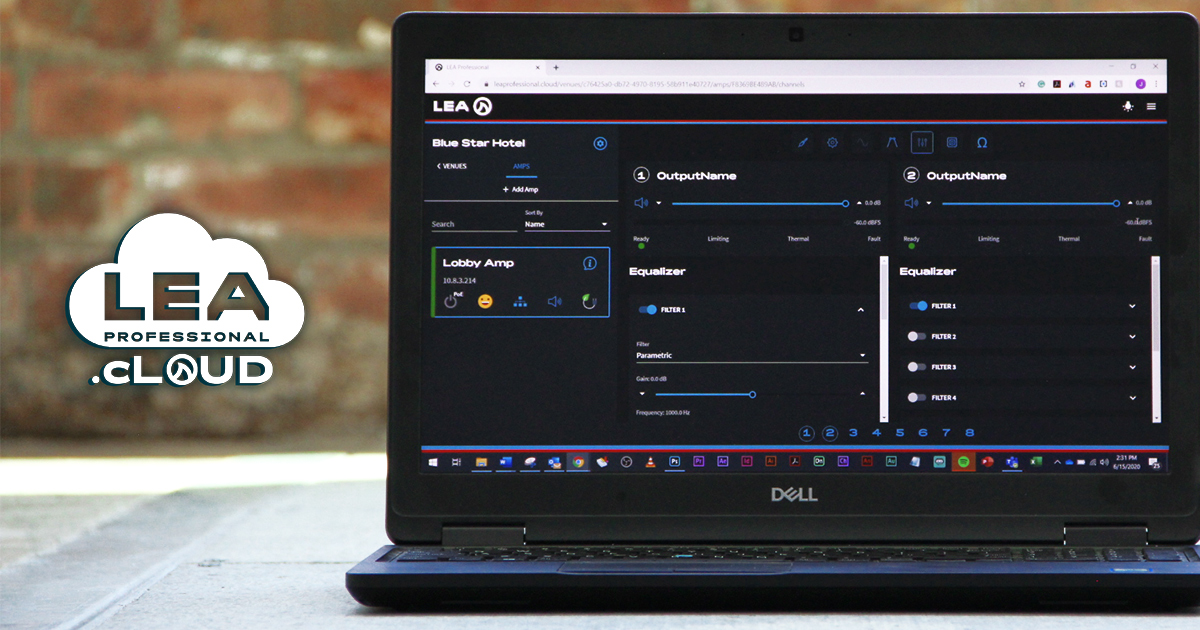 Using the LEA Cloud Platform to Remotely Control & Monitor Amps From Anywhere
leaprofessional.cloud is the first professional amplifier cloud platform that allows remote control & monitoring of your amplifiers from anywhere in the world over an internet connection. Set up is quick, simple, and completely free. Get More!
---


Legrand's Building Control Systems division announced a new free Equinox Lite App and Design Center Release 4.3.1 available for download across both Apple and Google play app stores, and the Vantage Dealer webpage. The new Equinox Lite App features a new simplified user interface that provides a streamlined user experience for lighting and shade control, now supported by Design Center 4.3.1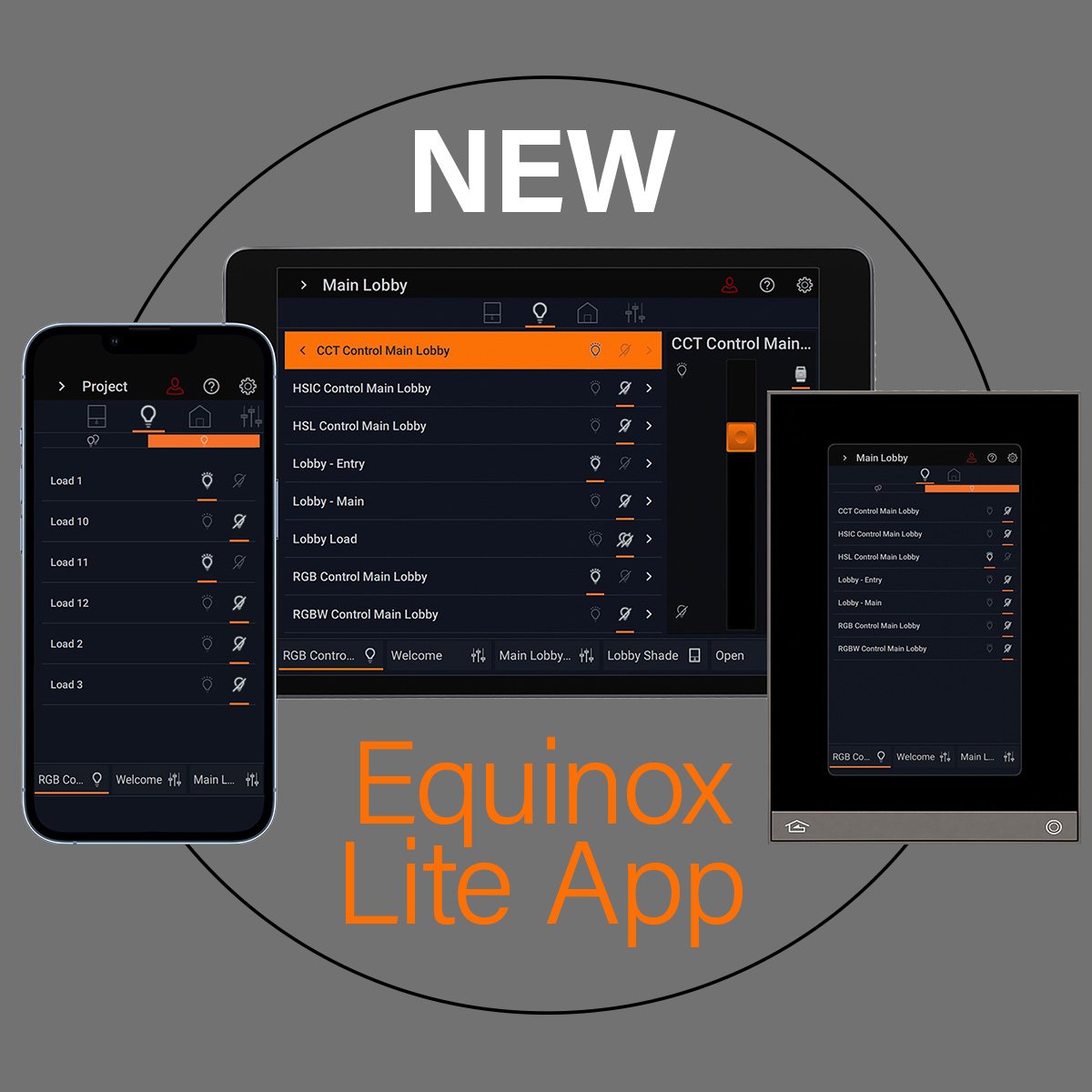 ---

Zero is Your AVX Hero!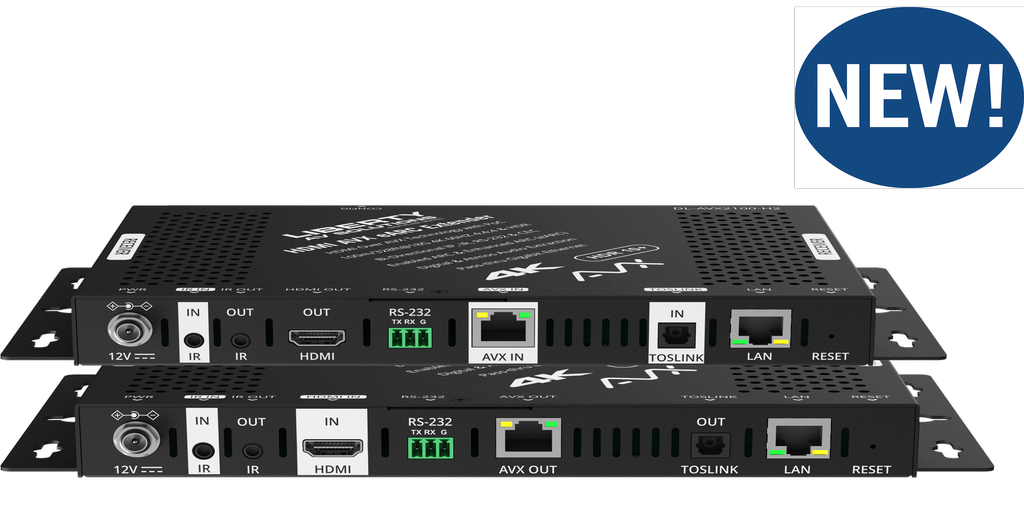 The "New" DigitaLinx Series Advanced HDMI 2.0 over AVX Extender Set
We are all ready for zero-latency video and AVX is here to save the day. AVX is the new advancement in chip set technology uniquely designed to allow multimedia connectivity between AV equipment and remote displays.
Our DigitaLinx Series Advanced AVX extender set offers the zero-latency connectivity you desire by simultaneously transmitting uncompressed-quality 4K-video, multi-channel audio, Gigabit Ethernet, and other control signals up to 100 meters via a single unshielded twisted pair cable.
This truly is a perfect solution where 4K60, 4:4:4, HDR, DTS-X as well as Dolby, Dolby Atmos, and eARC up to 8 channels are highly desired, such as in sports bars, restaurants, home theaters, and many other applications.
Be the hero; zero-latency video is now available using the "new" DigitaLinx Series Advanced HDMI 2.0 over AVX extender set technology. ­­
Complete the installation of the DigitaLinx Series Advanced HDMI 2.0 over AVX extender set with Liberty AV's extensive range of category and HDMI premium cables. Don't stop there — check out our entire line of extender and point-to -point solutions today!
Contact your Liberty AV Solutions team for more information.
­
---

Out with the old… In with the View
Say Goodbye to the MM700 and Hello to the MM710 with 80° Extended Swivel.
The MM700 has been superseded in the Pro Series line by
the new MM710 - at the same price as the MM700.
With up to 80-degrees of swivel in either direction, and 9-degrees tilt, the MM710 allows viewers to be in one room – working, making dinner, on the computer – while watching a
TV located in another room.
Also great for outdoor patio applications on a single post, as well as corner applications, classrooms and conference rooms.
MM710 ARE in stock! The MM710 is the same price as the MM700, but with more features and is only available to consumers through dealers.
Shown here:
The MantelMount MM710
UMAP $499
MSRP $549
Pull Down and Tilt TV Mount with Extended 80° Swivel
www.mantelmount.com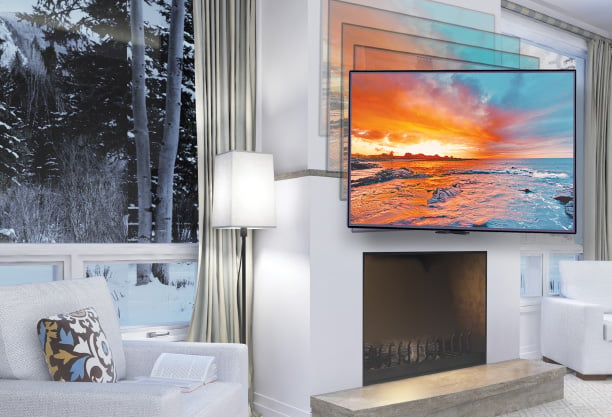 ---

Spyclops 4K Cameras with Color Night Vision from MetraAV™
Available Now with New Features & Upgraded Technology! Record in 4K resolution with a small but powerful IP camera that captures video up to 8MP at 30 fps, for a crisp, clear picture, even in low light or dark conditions. A built-in microphone records audio and the camera's H.265+ video compression reduces bandwidth and video storage demands without sacrificing the video quality.
Select either color night vision or smart IR LEDs based on the existing lighting in the location. The advanced CMOS sensor has the latest technology to provide color night vision with superior picture quality and better clarity in low light. For completely dark environments, smart IR LEDs can see objects up to 25 meters away at night and automatically adjust the IR LED brightness to avoid a washed out image.
Color Night Vision:
Uses the latest technology for a better picture in low light conditions
Works best with an existing ambient light source and areas with streetlights
Must be enabled through the camera's configuration menu
Smart IR LEDs:
Automatically adjusts the IR LEDs for night vision up to 25 meters
Prevents images from appearing washed out if too close to the IR LEDs
Works best for completely dark environments with no ambient light source
Available in White Mini-Bullet Style Camera, SPY-MNBLT3WIP8, or White Mini-Turret Dome Style Camera, SPY-MNDM3WIP8, to suit your installation needs. Find more information or place orders at MetraHomeTheater.com.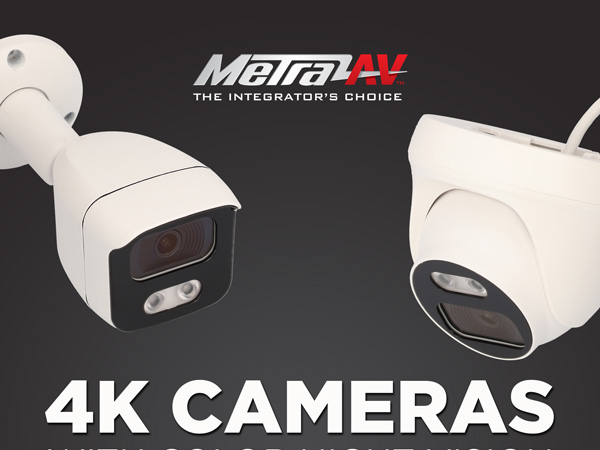 ---

Monitor Audio Silver Series 7G:
Speakers that speak to you
The 7th generation of Monitor Audio's acclaimed Silver Series is available now and has already won multiple awards, including the prestigious EISA Award for 'Best Floorstanding Loudspeaker 2021-2022' which was given to the flagship Silver 500 7G model.
Ever since the Silver Series was introduced in 1999, it has set standards where performance, finish and value for money are concerned. And with the new 7th generation, Monitor Audio has put even more distance between the Silver Series and its nominal competition.
The new Silver Series features numerous upgrades from previous generations, including new RST II driver technology, new C-CAM Tweeter technology, new crossover design and a new cabinet design with new tweeter and driver trims. And for the first time in the Silver Series, a dedicated Dolby Atmos enabled speaker is available. The Silver AMS 7G puts you right inside the film or the song, creating a 3D soundscape with unprecedented realism.
The 7th generation of the Silver Series features a brand-new, contemporary design that is crisp, clean and distinctive. The range is available in a choice of five high-quality finishes which include a deeply lustrous high-gloss black lacquer, equally distinctive satin white, and a choice of three real-wood veneers: Ash, Natural Walnut and Black Oak.
Silver 7G sounds as good as it looks, featuring numerous acoustic innovations and a model line-up extensive enough to cater to every music and home cinema requirement. Every model, from the Silver 50 7G and Silver 100 7G bookshelf/standmount speakers, through the Silver 200 7G, Silver 300 7G and Silver 500 7G floorstanders, to the home cinema-specific Silver C250 7G centre channel, Silver FX 7G rear surround speakers and Silver AMS 7G Dolby Atmos® enabled speaker, is a result of performance-led design and each one features fresh, original engineering to deliver class-leading sound.
Click Here to learn more.
---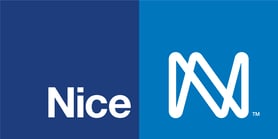 Nortek Control University lets you train anytime, anywhere.
The all-new Nice/Nortek Control training university features various courses for dealers, distributors, and customers to boost their knowledge and enhance their skillsets within the smart-home industry. Led by expert trainers, these programs give customers full access to technical tips, product webinars, certification classes, sales training and more.
There's a class for that!
With different courses for different brands, Nortek Control University (NCU) trainees have the chance to become ELAN® control system experts, skilled at using 2GIG® security and automation panels and peripherals, Panamax® power products or SpeakerCraft® audio systems and solutions. Each class offers a 30-minute introduction and later in-depth looks at each brand's product catalog, their best-selling features and explains how best to use each one.
With NCU, installations can be effortless. Knowledge is power, and the more you know about your products means being better prepared and boosting your business. Anytime, anywhere means courses are available 24/7, no matter where you are. Nice/Nortek Control trainers are always creating new content to keep dealers and distributors in the know and in turn, offer the most successful business outcomes.
Signing up is simple -- visit Nortek Control University to sign up and use code NCUSIGNUP to register. Once you're accepted by the team, you're in and on track to learn!
---

Platinum Tools® TPS200C Pocket-Sized PoE++ Tester
Platinum Tools® (www.platinumtools.com), the leader in solutions for the preparation, installation, hand termination, and testing of wire and cable, is proud to announce the new pocket-sized PoE++ tester. Now available, the TPS200C has an MSRP of $89.00.
"The easy-to-use TPS200C has been designed for all varieties of PoE…up to 56 volts and 280 watts of power," explained Sean Rothermel, Platinum Tools product manager. "Powered by the PoE circuit, the TPS200C requires no batteries and can be used inline with an actual PoE device to measure current flow, or by itself in Powered Device (PD) Simulation mode to determine the maxi­mum power available from the PoE power source."
Additional features include: Tests up to 4-pair PoE (IEEE 802.3bt Type 3); Easy-to-read, bright, scrolling OLED display; Test PoE on active data cables without interrupting data flow; Automatic mode and polarity detection; Tester features dual RJ45 ports for testing PoE and dual 2.1x5.5mm DC jacks for testing DC power supplies; Includes 2.1x5.5mm DC patch cable; Dimensions: 2.50in. square x 1.00in. thick (63.5 x 63.5 x 25.4mm); Weight: 2oz. (55g).
For additional pricing and more information on Platinum Tools and its complete product line, please visit www.platinumtools.com, call (800) 749-5783, or email info@platinumtools.com.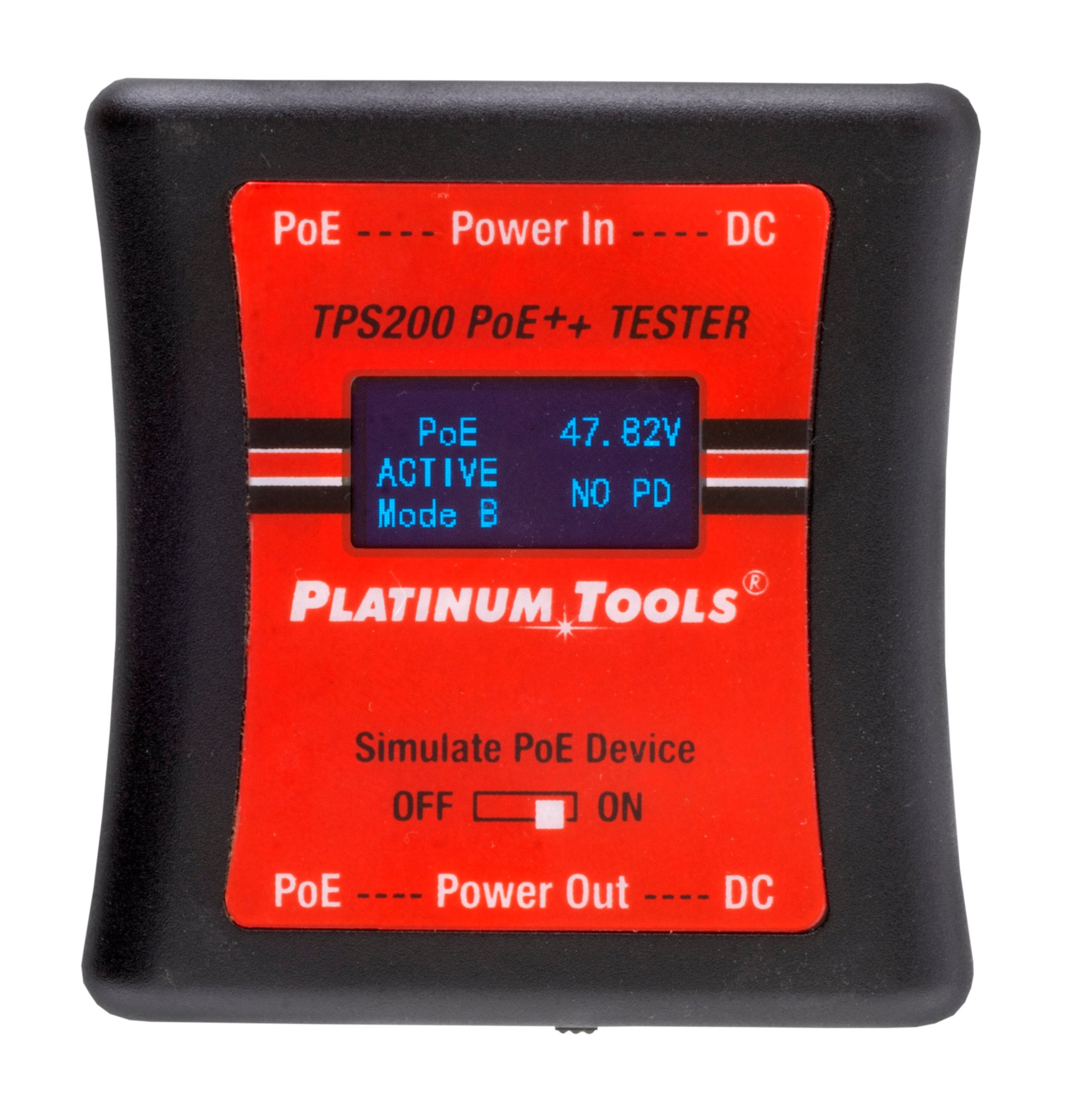 ---

Severtson Screens Legacy Series
Severtson Screens' Legacy Series is a collection of entry-level fixed frame projection screens designed for easy assembly and built for long-lasting quality. They are an ideal choice for home theaters, conference rooms, and other applications where a permanent projection screen is desired. The Legacy Series includes popularly-priced, entry-level screens that rival the quality of competitor's "high-end"" screens.
Features include 3.25-inch deluxe, velvet-wrapped frame; white, grey, or acoustic materials; eligible for custom build program.
Each screen is manufactured to the same high standards that Severtson Screens is known for in their production of large cinema screens. From its hassle-free assembly to its signature USA-made projection surfaces, the Legacy Series is a reflection of the excellence and elegance Severtson Screens strives for.
Each Legacy screen is built using sturdy, extruded aluminum that aligns precisely when assembled. Each frame piece comes wrapped in Severtson's signature light-absorbing black velvet. These screens can be assembled quickly and easily, thanks to the Severtson Flex RTS: Rod Tensioning System. In this system, the edges of the screen material are seamed and notched to allow rods to be inserted through all four edges of the material. This allows the material to be easily secured to the frame to keep the viewing surface tensioned and perfectly flat. www.severtsonscreens.com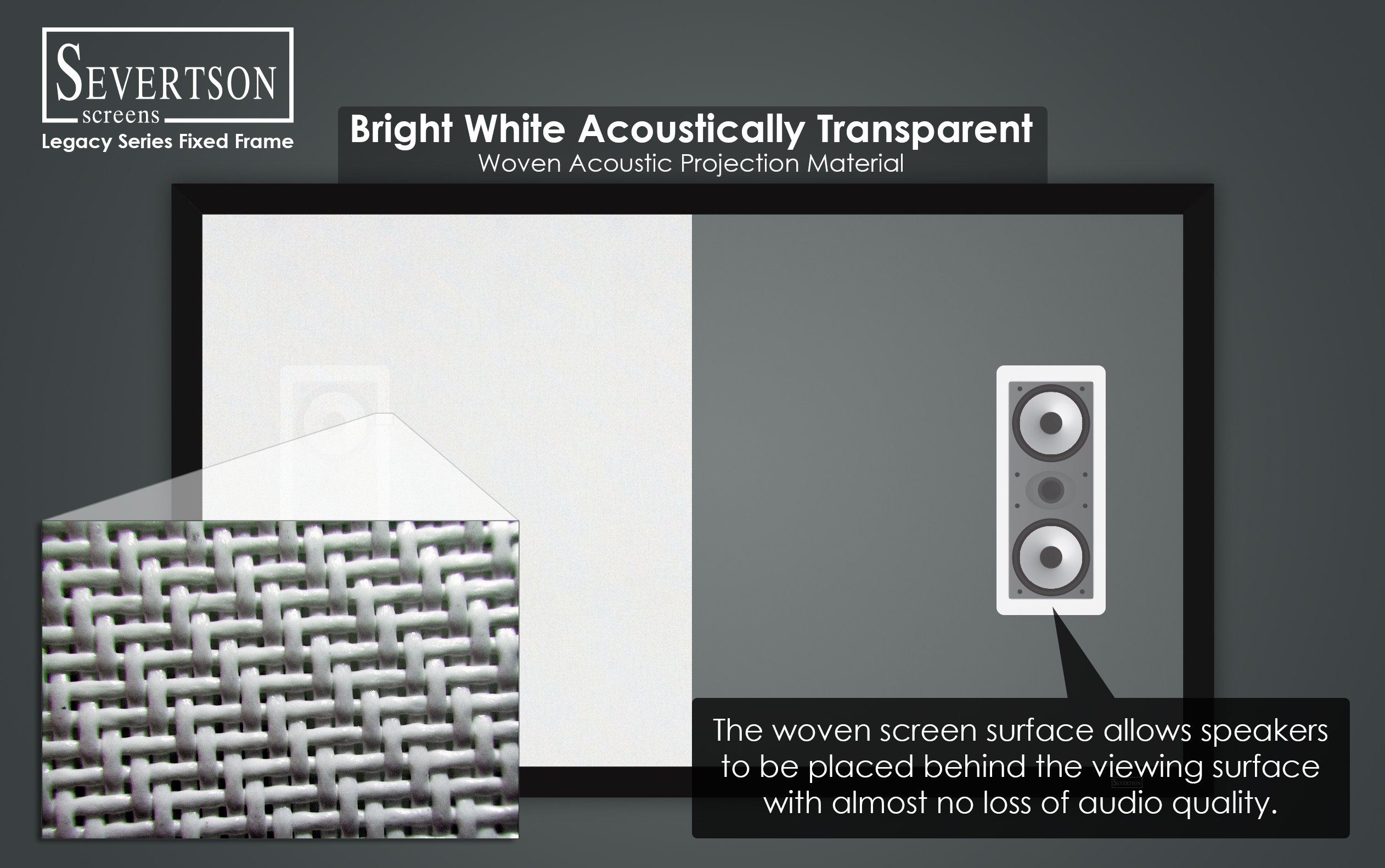 ---

Truly Invisible Speakers — Huge Audio Impact with no Aesthetic Impact!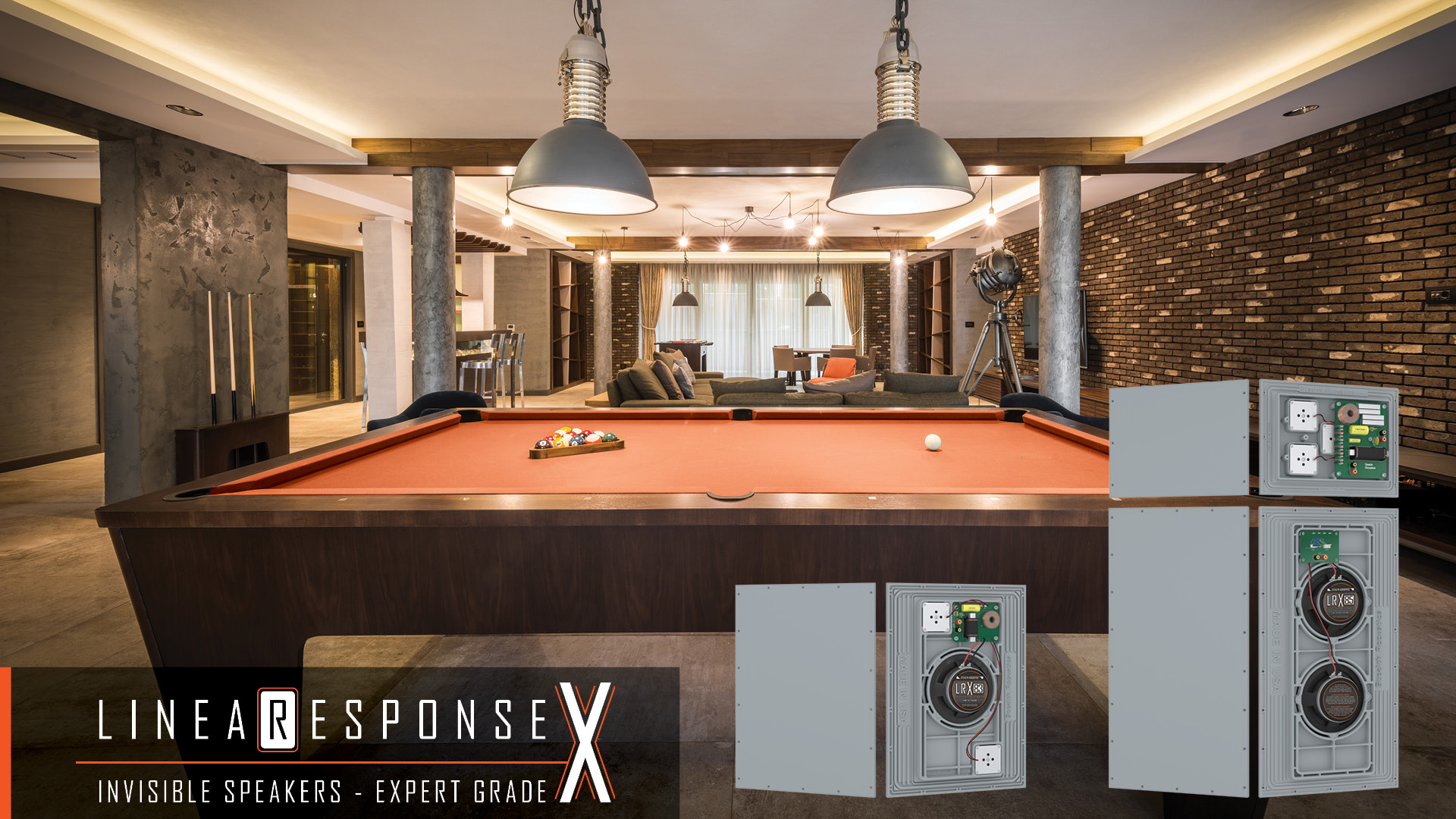 LineaResponseX (LRX) Series speakers are the highest performing, truly invisible speakers available — not just another hole-in-the-wall speaker with an "invisible" grille. They make no impact on the aesthetics of living spaces yet meet the performance needs of today's demanding audio systems.
LRX Series invisible speakers are the ideal choice for audiophiles that seek impeccable audio performance for home theater surround sound, ATMOS systems, stereo listening, and game rooms yet desire the aesthetic benefits that only true invisibility can offer.
At the heart of each LRX speaker is the FidelityGlass Advanced™ laminated radiating diaphragm which is driven by high- and mid- frequency motors along with true cone woofers to generate smooth, full range sound without any visible speaker grilles.
LRX speakers are installed directly into a wall or ceiling in a process similar to installing a drywall patch. Standard wall finishing techniques are all that is necessary to render the speakers completely invisible. On-site finishing options include latex paint, light wallpaper, fabrics and selected texture coats.

LineaResponseX invisible speakers are designed to achieve a lifetime of maintenance free use. Built in circuitry prevents excessive amplifier input from damaging the speakers - creating peace-of-mind.
A/V integrators love LineaResponseX speakers because the impressive power handling and 170-degree field of dispersion allows them to easily integrate into any top-tier project. Designers love LRX speakers because their completely invisible nature won't interfere with the flow and style of a room. Homeowners love LRX speakers because they just sound great!
---

TRENDnet's Industrial AC1200 Wireless Gigabit PoE+ Router
TRENDnet's Industrial AC1200 Wireless Dual Band Gigabit PoE+ Router, model TI-WP100, features dual-band AC1200 WiFi to maximize device networking speeds; it is equipped with an 867Mbps Wireless AC network, and a 300Mbps Wireless N network. It supports dual-WAN hybrid connections (Ethernet for load balancing or fail-over modes, and encrypted Virtual Private Network (VPN) access for remote users). Four gigabit PoE+ ports enable users to power access points, IP cameras, and other PoE+ devices directly from the router. Supports both PoE (802.3af) and PoE+ (802.3at) devices with a 120W PoE power budget. The Industrial AC1200 gigabit router is equipped with an IP30 rated metal housing, and designed to operate within a wide temperature range of -30° – 70° C (-22° – 158° F) for industrial environments.
Advanced traffic management controls, troubleshooting, and SNMP monitoring support make this a powerful solution for SMB networks. This wireless router features advanced management, QoS, VLAN, VPN, and other capabilities to ensure optimal performance, scalability, and protection of your network. Intelligently manage your offices' web access with our advanced contenting filtering tool, increase employee productivity, and finally take control of your internet.
Key Features
Industrial AC1200 Dual-Band Wireless
4 x Gigabit PoE+ ports, 1 x Gigabit WAN port
PoE power budget: 120W@48V DC input, 120W@24V DC input
PoE alive check restarts unresponsive PoE powered devices
PoE power scheduling, power limit, and port priority
Hardened IP30 rated metal housing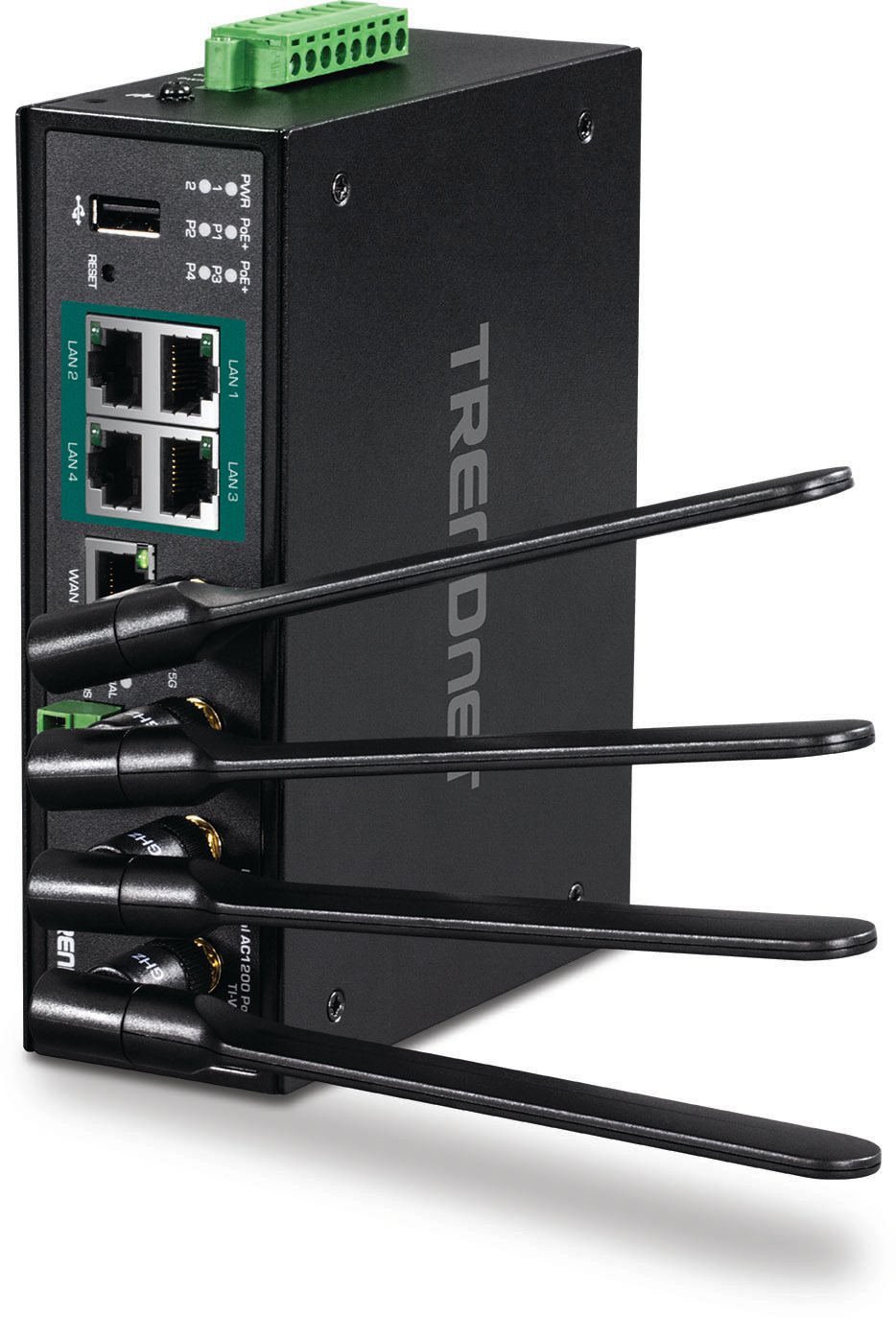 ---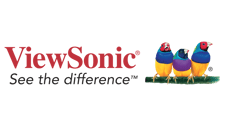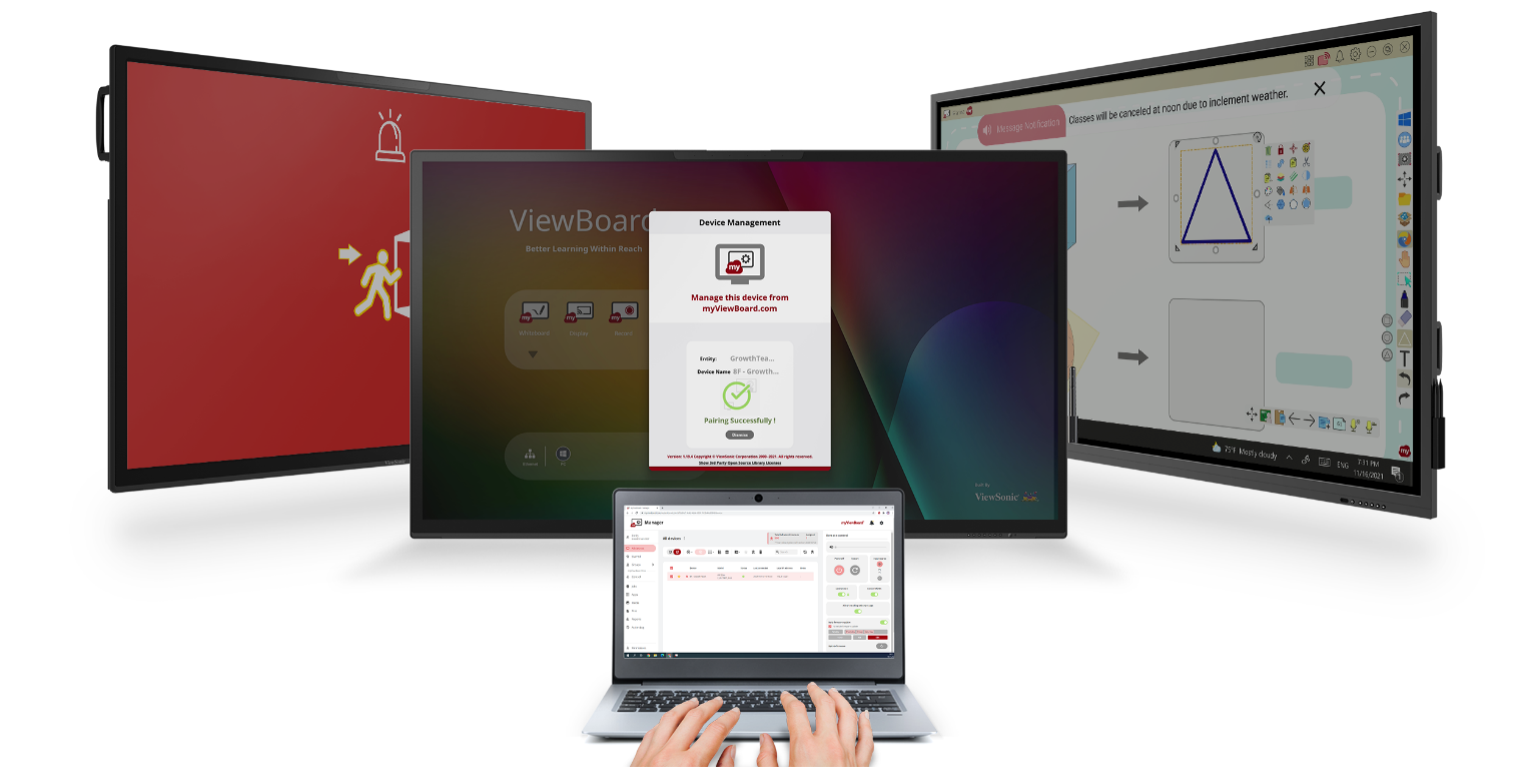 Bigger Benefit. Smarter Management.
Sign up for myViewBoard™ Entity and enjoy all the benefits of myViewBoard Premium plus additional features that make managing devices and engaging students at scale easier than ever.
With device management solutions, account management and full access to the myViewBoard suite of products myViewBoard Entity makes upgrading a no-brainer.
Manage Device with myViewBoard Manager:
Batch enroll device over-the-air and streamline device deployment.
Perform system updates and create automated tasks.
24/7 device monitoring and remote-control capabilities.
Get even more features and administrator accounts with myViewBoard Manager Advanced.
Entity Account Management:
Onboard hundreds of users simultaneously via spreadsheet.
Sync users with Google Workspace.
Reset passwords, adjust permissions, and so much more.
Click here for more information or visit our website
---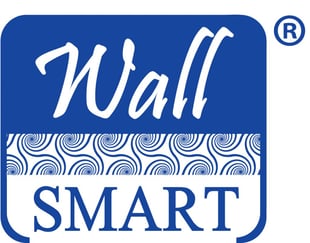 WALL-SMART Launches New Wall Mounts for Sonos Soundbars
WALL-SMART's new flush wall mounts for Sonos soundbars minimize the appearance of audio technology in homes where cosmetics are just as important as sound quality.
WALL-SMART, the leading manufacturer of innovative mounting hardware that conceals a wide variety of smart devices flush with wall and ceiling surfaces, debuts at IBS 2022, Booth W5779, Sonos Soundbar Wall Mounts, a new line of flush wall mounts for Sonos' popular Beam and Arc Soundbars. The mounts enable the soundbars to be recessed within wall surfaces, giving builders, architects, designers, and systems integrators an installation alternative to placing soundbars inside furniture or attaching directly to displays.
WALL-SMART makes the installation of the Sonos Beam and Sonos Arc soundbars simple for retrofit applications. The wall mounts, which are available in black and white, are covered with an attractive, matching acoustically and IR transparent grille cloth, allowing sound to transmit to the audience unfettered. For convenient and affordable shipping and delivery, the mounts ship as a kit ready to assemble on site. All the materials to build and install the WALL-SMART Sonos Soundbar Wall Mounts, as well as detailed instructions and documentation, are included for quick, easy assembly and installation.
"We are thrilled to bring the WALL-SMART Sonos Soundbar Wall Mounts to the custom integration and design/build communities. They were developed specifically to provide more options to install Sonos' incredibly popular soundbars into luxury homes to the delight of homeowners," says WALL-SMART Co-CEO and Founder Galia Ben-Dor. "While these Sonos soundbars are beautiful in their own right, sometimes furniture is not desired or possible underneath the display. For these applications, WALL-SMART Sonos Soundbar Wall Mounts deliver a clean, minimalist appearance."
Where to See WALL-SMART
IBS 2022 attendees can see WALL-SMART's Sonos Soundbar Wall Mounts and other home technology concealment solutions at Booth W5779, as well as at the New Product Zone, which features 75 of the most cutting-edge products for the building industry. To learn more about WALL-SMART's complete portfolio of innovative mounting hardware and view instructional installation videos, go to www.wall-smart.com.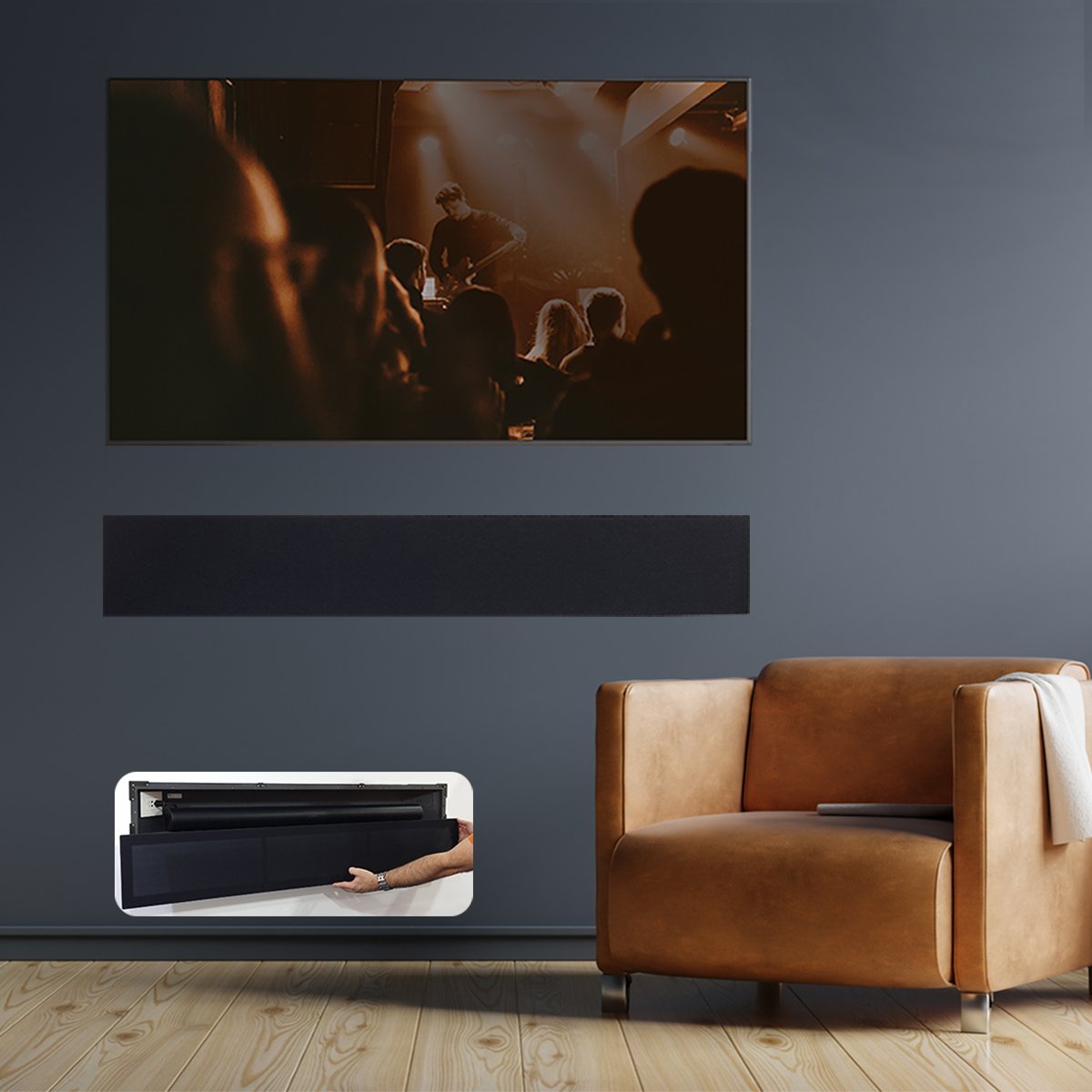 ---

Powerful Plug & Play - WyreStorm's 8K Essentials
Keeping up with the rapid advances in technology, and in line with WyreStorm's vision of fully compatible 8k devices across the board, WyreStorm released several new products in the Essentials lineup. The entire upcoming line is developed as a simple and affordable line of plug-and-play products for connectivity in the home, retail stores, and light commercial business environments.
The New 4x1 EXP-SW-0401-8K and 2x1 EXP-SW-0201-8K HDMI switchers, and the 1x2 EXP-SP-0102-8K HDMI splitter all support HDMI 2.1 and are compatible with the latest 8K HDMI cables from WyreStorm. Future proofing your system just became achievable.
WyreStorm's new products fit perfectly into the 8K ecosystem supporting up to 8k@60Hz and 4k@120Hz resolutions. They are compatible with HDMI 2.1 40Gbps with Audio De-Embed, ARC & CEC Passthrough.
These next generation technologies are tailor made for residential high-end homes and light commercial applications with the need to switch between emerging 8K sources while distributing 5.1 audio via source de-embed or ARC, and distribute 8K content to 8K displays. WyreStorm's new HDMI Switcher is a powerful plug-and-play 8K HDMI switcher. This switcher also supports DSC 1.2a pass-through, an approved method of compression in accordance to the HDMI 2.1 specification, allowing up to a 10K@120Hz signal to be transmitted losslessy.
On the other hand, WyreStorm's new 8K 1x2 HDMI Splitter is made to distribute one 8K source to two displays. Featuring 8K60/4K120Hz resolution and compatible with HDMI 2.1 1:2, the new splitter comes with Downscaling & Audio De-Embed features.
Don't forget, the new switchers and splitters can be paired with any of our CAB-HAOC-FRL's to extend your 8K@60Hz signal further than a standard 8K HDMI cable!
The entire essentials line comes with a comprehensive Two-Year Warranty on all products and lifetime warranty available on all cables.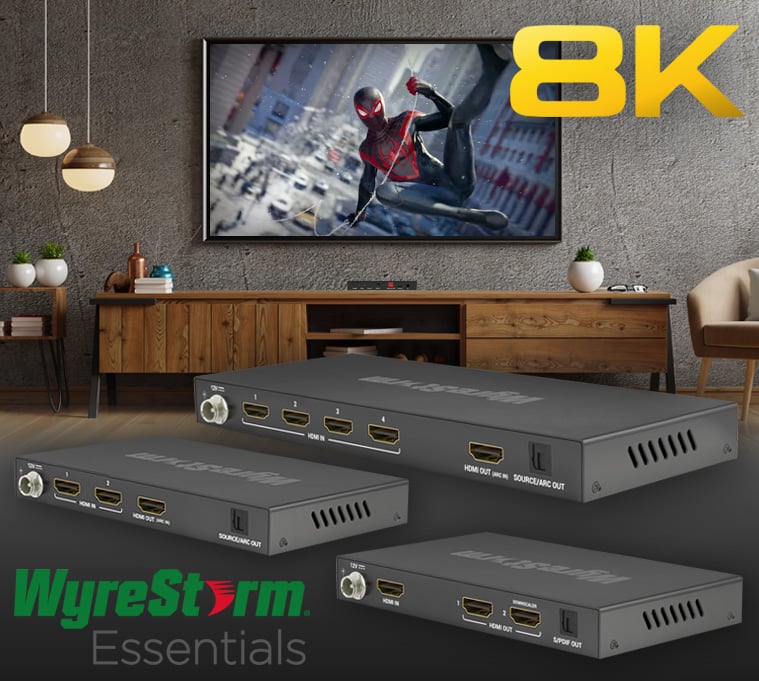 ---
---