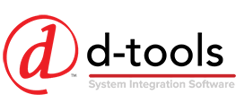 D-Tools i3 Partners realize the importance of bringing you their product information and have chosen to support the D-Tools user community by joining the program and making their product data directly available through D-Tools software. Read on for the latest supplier company news and product updates.
---

Visit AudioQuest in Booth 3530 at CEDIA 2019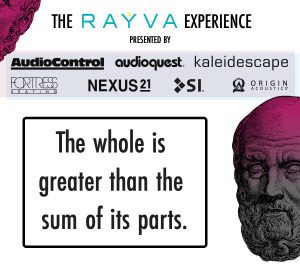 Wired by AudioQuest: Build a Cable!
Discover how fast and easy it can be to prepare AudioQuest's high-performance RCA and Cat7 custom-install cables. Stop by our booth, prep a cable, and it's yours to keep! (While supplies last.)
Powered by AudioQuest: Test Your Strength!
Stop by our booth to experience firsthand the unrivaled retention strength of our NRG Edison duplex outlets, featuring high-mass beryllium-copper base metal.
We'll also showcase our comprehensive collection of analog and digital cables, termination tools, and custom-install accessories—high-performance/high-value products to inspire your customers and grow your business.
World-class AudioQuest HDMI Cables: Superior reliability guaranteed to exceed the 18Gbps bandwidth required for all HDMI 2.0 data streams
Niagara 1200, 3000, 5000, & 7000: Pure, uncompressed A/V power
NRG, Wind, and Storm Series AC cables: Ground-breaking AC performance
DragonFly Black, Red, and Cobalt USB DACs: Beautiful music everywhere
PLUS: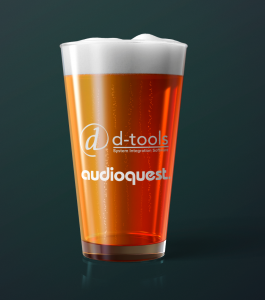 D-Tools Beer in the Booth Happy Hour
Friday, September 13, 3pm: Join us for craft beer, see what's new in D-Tools, and meet representatives from AudioQuest, Klipsch, Sonos, and Sony.
The Rayva Experience
AudioQuest products will also be showcased in The Rayva Experience, a 320-sqft theater within Origin Acoustics' Booth 3837. Visit this state-of-the-art theater, designed by Theo Kalomirakis, and enter a raffle to win great prizes. When you visit The Rayva Experience, you will see and hear how ultra-premium A/V equipment can be blended for a breath-taking demo. Raffles will take place Thursday and Friday at 4:30 PM at Screen Innovations Booth 3338, and there will be complimentary beer and ice cream while supplies last.
See, Feel, Experience the AudioQuest Difference at CEDIA 2019.
---

How A Leading A/V Integrator Added $24,000 to their Gross Margin
Using its patented ARS, acoustical treatment system, CinemaTech was able to increase the scope of a project, adding to the A/V Integrator's bottom-line and enhancing the customer experience.
Background
A leading A/V Integrator was creating an expansive home cinema in which the budget for equipment was over $200,000. While the homeowner was excited about the room, there was a sense of "room for improvement".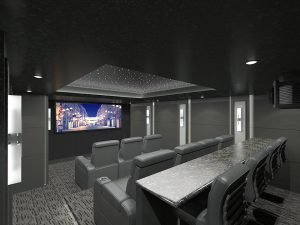 During a scheduled visit by CinemaTech at the A/V Integrator's office, CinemaTech was discussing and learning about projects the client was working on, including the project with a large equipment budget. CinemaTech's team asked how they were acoustically treating the room and learned that the proposed solution would not equal the expected impact from the equipment.
The Solution
When CinemaTech introduced the integrator to the ARS system, the integrator immediately called the homeowner to come into the office and learn about the product. CinemaTech walked the homeowner and A/V Integrator through the process of how they can achieve the maximum impact from the A/V investment; in which the thrilled client immediately put a down-payment on the project for $70,000 in additional revenue.
The Result
While the project is currently in construction, the additional commitment from the client yielded $24,000 in additional gross margin. CinemaTech's turn-key design and install process allows the A/V Integrator to focus on other critical tasks of a home-cinema project, ensuring a enthused client outcome.
---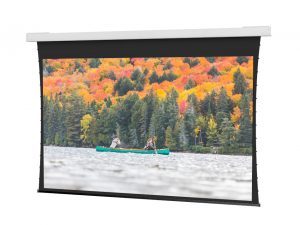 DescenderPro is a ceiling-recessed electric screen ideal for installations where limited ceiling space is a challenge. Its case is up to a third smaller than similar ceiling-recessed screens. Standard sizes from 106" – 164" diagonal in 16:9 and 16:10 formats are stocked to ship fast and covered by a five-year warranty. DescenderPro is available in 16K-ready surfaces for tech-forward projects. Internal junction box, silent motor and low-voltage control (LVC) are standard. Learn more: http://bit.ly/2KOE75r.
---

Introducing DW's new 5MP complete Universal HD over Coax® (UHDoC) surveillance solution. The new products include the 5MP Star-Light Plus™ color in ultra-low-light cameras, VMAX® A1 Plus™ digital video recorders (DVR) and C3™ CMS, remote management software for DW's VMAX® A1 Plus™ DVRs and VMAX® IP Plus™ NVRs. These products are ideal for realizing new ROI from existing coaxial infrastructure and upgrading to HD resolution images.
The 5MP Star-Light Plus™ UHDoC cameras offer image enhancement features such as Star-Light Plus™ ultra-low-light technology for clear color or monochromatic images in near darkness, true WDR and Smart DNR™ 3D digital noise reduction.
The new VMAX® A1 Plus™ DVR's can record cameras up to 5MP resolution, including 1080p video at real-time 30fps and is available with up to 20TB of storage. These DVRs simplify camera installation and adjustment through remote configuration, available with all compatible cameras. Its powerful capabilities are easily managed with an intuitive and simple-to-operate User Interface. Its unique features include P2P Pathfinder™ remote connection, camera event group recording, auto channel signal swap and live system monitoring. The VMAX® A1 Plus™ DVRs can be controlled remotely using our easy-to-use C3™ CMS software, DW® mobile apps including the new DW Mobile Plus™ app, as well as on Apple TV with the DW Site Viewer™ app.
The C3™ client and event server make up a remote management software suite for DW® VMAX® A1 Plus™ and VMAX® IP Plus™ embedded recording solutions. It provides users a powerful and easy-to-use means to monitor a system from anywhere. This full-featured software delivers simultaneous live views and playback of recorded video. The C3™ client and versatile event management software support hundreds of devices simultaneously. C3™ CMS provides actionable information in real-time, helping users to make more informative decisions as events happen.
---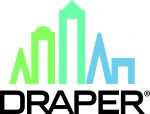 Suspending a projection screen from a very high ceiling can have its drawbacks. Accomplishing a long drop from a high ceiling typically involves adding additional fabric, called "extra drop," at the top of the viewing surface. A lot of extra drop above the image can create flatness issues. Plus, having a big piece of black fabric blocking the view above the screen isn't exactly aesthetically appealing.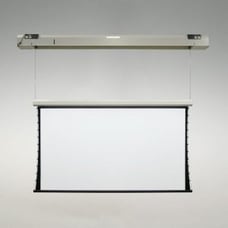 Draper's Ropewalker takes a different approach to solving the problem of high ceilings.
By integrating a screen and lift together in one ceiling-recessed box, the Ropewalker eliminates the need for extra black drop between the screen and tall ceilings. The viewing surface unrolls from an inner case and the entire screen is lowered to "show" position by an outer case utilizing stainless steel aircraft cables. A 34' (10 m) vertical drop facilitates the installation of a large, electric screen high above the audience's line of sight, making it ideal for ballrooms, gymnasiums, houses of worship, and other large venues. The viewing surface is available in both tab-tensioned and free-hanging. Safety cables with cable arresters are included that connect the inner and outer cases.
---

Dynaudio launches custom-install product bonanza: see it at CEDIA 2019
A new range of in-wall and in-ceiling speakers, plus two new outdoor models will all be on display in Denver, Colorado this September
Danish loudspeaker legend Dynaudio will be showcasing a salvo of new products at this year's CEDIA Expo 2019 in Denver, Colorado.
The company is taking the wraps off the Custom Performance range – a brand-new high-end slimline product family comprising in-wall and in-ceiling speakers – plus a special fire-resistant back-box and two new outdoor loudspeakers.
All these products use the same technologies and go through the same expert tuning process as Dynaudio's legendary home, professional and in-car systems.
Dynaudio Custom Performance series
The new Performance range marks the entry-point to the award-winning Dynaudio Custom product line-up. It's been designed for listening to high-quality audio in distributed, media-rooms and more.
Specifying Performance speakers means not having to choose between deep and shallow versions of in-wall and in-ceiling speakers: the range keeps things simple with just one depth. And that means no more compromise between performance and fit – the former is as high as ever, and the latter is right the first-time.
The rectangular in-wall speakers are a simple one-piece design that slots into place and is secured by tightening special dog-legs that grip the dry-wall. Fitting the round ceiling speakers is as easy as fitting the frame and then twisting the speaker unit in to lock it in place – no tools required.
Here's what's in the Performance series:
P4-W65 in-wall speaker (28mm soft-dome tweeter, 61/2 in MSP woofer)
P4-W80 in-wall speaker (28mm soft-dome tweeter, 8 in MSP woofer)
P4-C65 in-ceiling speaker (28mm soft-dome tweeter, 61/2 in MSP woofer)
P4-DVC65 in-ceiling speaker (two 28mm soft-dome tweeters, 61/2 in MSP woofer)
P4-C80 in-ceiling speaker (28mm soft-dome tweeter, 8 in MSP woofer)
P4-LCR50 in-wall LCR speaker (28mm soft-dome tweeter, two 5in woofers)
The range takes full advantage of Dynaudio's 42 years of experience in high-end hi-fi – and has been tuned by the same experts as the company's legendary home, professional studio and automotive products. That means premium audio – and an incredible experience, wherever it's installed.
There is also an accompanying shallow-depth, fire-proof metal back-box. It's packed with Morgan Superwool to provide one hour of protection, and will mount into standard 16-inch-on-centre studs.
Dynaudio Custom Outdoor
Dynaudio has also announced two outdoor speakers: the OW-6 (with a 28mm soft-dome tweeter and a 61/2 in woofer) and the OW-8 (with a 28mm tweeter and an 8in woofer). They're available in black or white and include articulating brackets.
Both can be connected to a regular amplifier as a pair of passive 8Ω speakers, or daisy-chained on a single 70V/100V system by using the selector on the rear. This is an ideal feature for outdoor spaces or commercial applications, where you want multiple speakers creating a consistent sound level across a larger area.
The OW-6 and OW-8 are both IP65-rated (which means they'll withstand everything but a high-pressure jet-washer), and can operate in temperatures from -33˚C – 40˚C.
Peter Gibb, Business Development Manager, Europe (CI), says: "We want to make it as easy as possible for installers to do their jobs, which is why we've kept our entire Custom range super-simple to specify and install. But most of all, we want their clients to have incredible sound quality to enjoy their music and films. These new products make that job even easier."
Visit Dynaudio at booth 943 in Zone B at CEDIA Expo 2019
---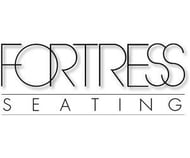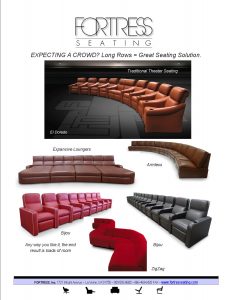 ---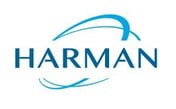 Part of the JBL Synthesis Subwoofer series, the SSW-3 is an ultra-high performance, passive in-wall subwoofer acoustically designed to complement JBL Synthesis Custom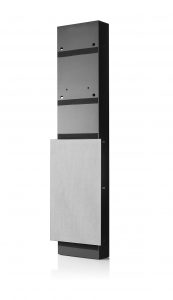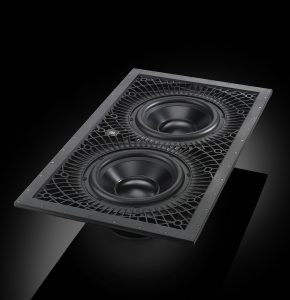 Loudspeaker (SCL) series as part of a complete JBL Synthesis solution. The SSW-3 features dual 10" (250mm) cast-frame, composite cone woofers, each with substantial 2.5-inch (63mm) voice coils for total system power handling of 600W RMS. The 64-inch tall enclosure is constructed of 0.75-inch MDF with heavy internal bracing. It is designed to fit 2×6-inch wood stud frame construction and is secured via ten rubber isolation mounting points, intended to help minimize sonic intrusion into the wall structure. The most striking aspect of the SSW-3 is its heavily ribbed, compression-molded baffle. This ultra-rigid baffle provides a low-resonance mounting surface for the dual 10-inch transducers. As the larger of the SSW series in-wall models, it can be paired with any of the SCL in-wall loudspeakers.
JBL Synthesis loudspeaker systems take control of your emotions and don't let go. Leveraging leading edge acoustic technology and a pedigree than can only come from more than seven decades of leadership in sound reproduction, JBL Synthesis are among the most powerful, capable and vivid instruments in home theater and entertainment.
Learn more about how the SSW-3 delivers powerful, dynamic and accurate base by checking out the product page and visiting us at CEDIA.
---


IC Realtime will be exhibiting at Cedia's 2019 Annual Expo held at the Colorado Convention Center in Denver Colorado (Booth #1721). With new opportunities to network and build on great relationships approaching, we're doing something a little different this year. In order to best serve the Cedia community, we are scheduling booth walkthroughs in small groups. The booth walk will be hosted by ICR staff on day one and two, and take approximately 15 to 20 minutes. Click Here To Reserve Your Spot

You are eligible now through Friday, September 13th to register. Appointments are limited and subject to availability. Schedule your booth walkthrough today! We are raffling away an Apple Watch, a PW100 IP PTZ camera, and a Network Video Recorder to both walk attendees. The winner will be announced on day two during the booth beer gathering. Don't miss out – Schedule a booth walkthrough now.
---

Model #: KD-IP822ENC / KD-IP822DEC
4K UHD AV over IP Encoder, PoE, HDMI Pass-Thru, 2x IR/RS-232 ports / 4K UHD AV over IP Decoder, PoE, 2x IR/RS-232 control ports
Main Features:


Enterprise AV Over IP: Utilizes a managed gigabit network switch to enable video distribution, matrix switching, and extension
Inter-System Compatibility: Fully compatible with KD-IP922ENC and DEC units / systems
Video Wall Processing: Encoder + Decoder systems create video walls with up to 4 total displays. Use KD-IP922DEC for larger video wall configurations
Control: 2 multi-function ports may be used as third-party control interface, Compass Control® Pro master controller, control extension via IP, or callable via KeyCode open API
Key Digital® App Ready: Network scan & detect populates pre-built GUI including image preview
HDCP 2.2: Compliancy up to HDCP 2.2 and backward compliant
4K/Ultra HD Resolution: Support for 4096×2160 or 3840×2160 24/25/30Hz at 4:4:4/8 Bit or 60Hz at 4:2:0/8 Bit
4K Down-scale: Incoming 4K resolution can be down-converted to 1080p or 720p at each decoder, enabling monitors to display content at optimal resolution at all times
Signal Extension: Up to 330 ft. / 100 m @ 4K 24/25/30(4:4:4)/60(4:2:0) into network switch or or point-to-point
Markets: These products are designed to be most compatible in the Digital Signage Market. These markets include but are not limited to; airports, restaurants and retail stores.
Read more about this product here and here and check out our website for more!
Also check out this video on our YouTube channel to learn more: https://www.youtube.com/watch?v=YoVvnwLB42U
---

Powerful All-in-One Presentation System
Value & Versatility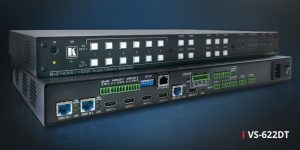 Loaded with Kramer's latest AV advancements, the VS-622DT all-in-one presentation system provides remarkable value. Packing a 6×2 HDMI/HDBaseT matrix switcher, control gateway, room automation and a premium power amplifier, the VS-622DT delivers a singularly exceptional presentation experience.
---

ON-Q: adorne Graphite Devices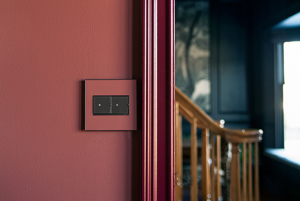 Switch from Basic to Bold
Whether you want an accent that pops or a coordinated look that ties the whole room together, the new Graphite finish is the perfect way to switch up your style with added functionality. Now available in the adorne collection, Graphite combines on-trend design with innovative technology so you can live a bit more boldly.
SWITCHES:
An array of stylish adorne switches designed to make controlling your lights as easy as the push, tap, or touch of a button.
DIMMERS:
Choose from a variety of light dimmer switches designed to make adjusting your lights look and feel good.
OUTLETS:
A collection of innovative adorne outlets are designed with your devices, room setup, and smart technology in mind.
APP-BASED LIGHTING CONTROL:
Enjoy completely hands-free, voice-activated lighting technology. From your Google Assistant to Amazon Alexa device, the power is now in the voice with communications as simple as asking the lights to be dimmed to 50%.
Switches that dim. Outlets that pop. Lighting that responds to the tap of a smartphone. The adorne collection by Legrand combines the world's most innovative light switches and charging solutions with an array of stylish and custom finishes like the new Graphite finish. From ordinary to extraordinary, inside and out – welcome to a brighter home with the adorne collection.
Nuvo: Players P5 integrator exlusives
Designed Exclusively for Integrators
Nuvo's cutting-edge, Professional Series Players are purpose built for custom audio installation. Providing the exact power you need, the Professional Series Players cover three listening zones with ease while saving space and being energy efficient with a 1U/2U rack design. Offering a built-in access to endless music options Nuvo's Players integrate with the most popular streaming music services and networked music collections modern technology can offer.
With the ability to be hard-wired with other Players for centralized integration and system scalability, our Players offer quick installation, easy setup, convenient control options and simplified integration with leading automation systems.
Nuvo makes it easy to fill any space with uncompromising sound.
P5200 provides 100 watts of power per channel at 8 ohms or 200 watts of power per channel at 4 ohms while featuring a 2U rack-mounted design.
P5100 provides 50 watts of power per channel at 8 ohms or 100 watts of power per channel at 4 ohms while featuring a 1U rack design.
P5050 provides 25 watts of power per channel at 8 ohms or 50 watts of power per channel at 4 ohms while featuring a 1U rack design
Nuvo In-Wall Speakers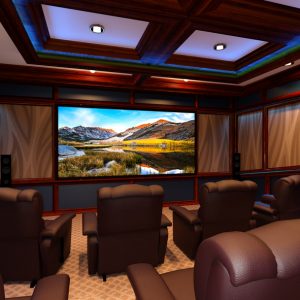 Architectural Passive Subwoofers & Subwoofer Amplifiers
From Nuvo, comes the space-saving, discreet In-Ceiling and In-Wall Passive Subwoofers that are an ideal fit for any project. Designed to pair with the coordinating Subwoofer Amplifier, the Passive Subwoofers seamlessly integrate with almost any audio system.
Delivering a stand-out bass response the In-wall, In-Ceiling Passive Subwoofers bring a whole new dimension of detailed clarity to music and movies. With a discrete design that allows for space-saving, in-wall/in-ceiling placement, the Subwoofers bring a powerful low-frequency impact to medium and larger home theaters of audio installations. Its sealed cabinet is constructed of durable MDF for a distortion-free, superior bass experience.
Match your amplifier to receive maximum versatility with Rack-Mounted Capabilities. Paired together, they are designed to integrate with almost any audio system. Front mounted screen allows for easy option selection such as EQ options which allow the amplifier output to be tailored to any Nuvo in-ceiling or in-wall passive subwoofers.
Wireless Subwoofer Kits
Turn a good sound experience into a great one.
Wireless Subwoofer Receiver
Easily expand a system.
8" Powered Subwoofer
Small-but-mighty. Packing hard-hitting bass into a discreet compact enclosure.
10" Powered Subwoofer
Delivering a stand-out bass response.
12" Powered Subwoofer
Bring music, movies, and video games to life with immersive sound.
In-Wall Dual Passive 8" Subwoofer
Bringing a whole new dimension of clarity.
In-Wall Single Passive 8" Subwoofer
Discrete & ideal for medium sized audio installations.
In-Ceiling Passive 8" Subwoofer
Hide heavy-hitting bass in the ceiling above.
500-watt Rack-Mount Subwoofer Amplifier with DSP
Maximum performance coupled with convenient front-mounted screen.
200-watt Rack-Mount Subwoofer Amplifier
All the features you need for a great sound in almost any project
100-watt Digital Wall-Mount Subwoofer Amplifier
Packing a punch in a compact size.
---

Kick Your Old Distribution Amp to the Curb: Step It Up to the New DigitaLinx 2×4 / 2×8 HDMI Distribution Amplifier/Splitter
The DigitaLinx 2×4 / 2×8 HDMI Distribution Amplifier/Splitter (DL-HD24/28A-H2) is an HDMI 2.0 Compatible 2×4 or 8 device featuring two selectable HDMI inputs, four/eight HDMI outputs, analog & digital audio de-embed, and auto down-scaling for maximum display compatibility. Perfect for connecting two sources, control system, audio amplifier and up to four (4)(8) displays. Easily integrate into a residential or commercial space.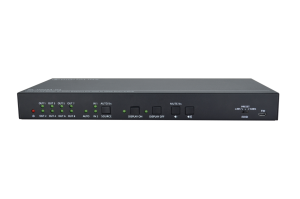 Every-AV-Thing Connecting Source to Display
Switch between two selectable input source devices and split the signal simultaneously to four displays. Display & show the same picture at the same time on all four displays. Pass resolutions up to 4K60 4:4:4 and all HDR Formats. Auto down scale at ease, optimizing when necessary 4K or 1080p per output, allowing use of the same content on a mix of displays, 1080p and 4K.
Analog and digital audio can be de-embedded from the selected HDMI input and supports CEC control and is HDCP 2.2 compliant. The DL-HD24/28A-H2 can be controlled via front panel buttons, RS232 or by TCP/IP control. 4K@60Hz / 4:4:4 / 8-bit color and features an easy EDID management option. Selected source audio can be de-embedded to two-channel analog or to remain native via Toslink digital output or allowing a source such as AppleTV to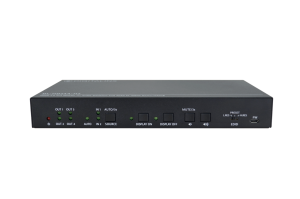 be distributed while sending digital surround audio to the AVR.
Complete the installation of the DigitaLinx 2×4 HDMI Distribution Amplifier/Splitter ( DL-HD24A-H2) with Liberty AV's extensive range of Hybrid or Premium HDMI, Toslink digital optical cables, and category cables.
For added peace of mind, the DigitaLinx HDMI Distribution Amplifier/Splitter is backed by the 5 year warranty & tech support you've come to know and trust from Liberty AV Solutions.
Learn more at https://secure.libertycable.com/product_details.php?pitem=DL-HD24A-H2 Reach out to Liberty AV's knowledgeable customer service team at 800-530-8998 or via orders@libav.com for 'Every-AV-Thing Connecting Source to Display'.
---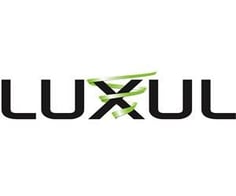 Visit Luxul at CEDIA Expo 2019, Legrand | AV Booth 905
Luxul to Showcase Reliable, High-Performance Networking Solutions for the Smart Home at CEDIA Expo 2019
New Wireless Mesh and Cloud Remote Management Solutions Debut
Don't miss the Legrand | AV booth 905, as we'll be exhibiting a wide range of solutions that deliver reliable, high-performance networks in smart homes, including a new wireless mesh and cloud remote management solutions; in addition to Self-Healing managed Gigabit switches; the next generation of wireless controller technology; "Good, Better, Best" dual-band wireless access points (AP); and other dealer tools designed to speed up your installations and deliver exceptional WiFi experiences.
Making its debut at CEDIA Expo 2019, Luxul's Epic Mesh kit comes with two dual-purpose mesh nodes that can each serve as either a router or satellite. Simple to install, integrators turn one of the two nodes into a router in under two minutes using the Luxul Easy Setup App. The other becomes the satellite node, which is placed around the residence to create a powerful wireless mesh. There is no need to run additional wires; integrators just plug the satellite node into an available outlet. An innovative antenna design and 2x2x4 antenna array enable two 2×2 client access radios and a powerful 4×4 5-GHz dedicated backhaul channel to ensure strong connectivity back to the router for the delivery of high-speed internet anywhere in the home. Additional satellite nodes can be incorporated as needed to accommodate installations of any size.
In addition, our new cloud Remote Monitoring and Management solution debuts as a free service to help you manage your customers' systems remotely to avoid rolling a truck for service.
And our full array of routers, wireless access points, managed Gigabit switches, latest controller, and Easy Setup App will be demonstrated.
---

Monitor Audio Super Slim In-Wall Speakers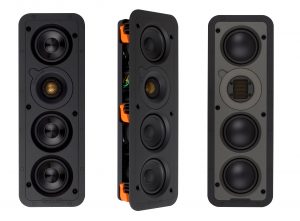 Monitor Audio's Super Slim In-Wall (WSS) Series brings a fresh approach to in-wall speaker design. Three models with three performance levels provide versatility, while their slim profiles and 2" depth offer flexibility with endless installation scenarios, enabling high performance sound where previously none was possible. All three models share the same footprint and pre-constriction bracket, providing simplicity as well as the option of specifying a higher performance model in the range before completion.
WSS130
The entry-point WSS130 features 3″ MMP II cone drivers, augmented by a 1″ (25 mm) Gold Dome tweeter and is likely to excel in many general home theater and music applications. This MPP cone technology allows for a simple crossover design and smooth overall sound character.
WSS230
The mid-point WSS230 features Monitor Audio's renowned C-CAM metal cone drivers and is ideal for set-ups where even more critical music reproduction is required. It offers a step-up in performance in increased precision and detailed sonic characteristics, when compared to the WSS130.
WSS430
The WSS430 offers supreme audio performance, drawing on design principles, and materials from Monitor Audio's flagship Platinum speakers. Employing dished C-CAM cones, the WSS430 design ensures ultimate diaphragm rigidity. High strength Neo magnets and larger voice coils provide incredible driving force, low magnetic leakage, and a slim profile.
The MPD high frequency transducer technology – also from Monitor Audio's flagship Platinum designs – ensures incredibly low distortion, delivering clear high frequency to over 50 kHz.
The Monitor Audio Super Slim WSS trio brings a fresh approach to in-wall speaker design. In turn it changes the way architects, designers, and installers can plan their next project, throwing off the shackles and enabling great sound where previously none was possible.
DISCOVER MORE AT CEDIA 2019, BOOTH #3243.
---

Explore the latest in visual solutions as NEC Display Solutions takes its annual Showcase to the road. NEC and their Alliance Partners are doing 5 city stops beginning in their Briefing Center in the Chicago office on 8/28/19. The shows will continue to Toronto (9/11/19), NYC (10/16/19), San Jose (3/04/20), and concluding its roundup in Orange County (3/11/20). These events will feature industry experts speaking on a broad range of topics including: privacy, security, influencing consumer behavior and more, as well as Analytics Learning Platform trainings, and CTS trainings.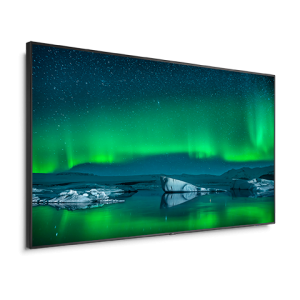 For more show information and registration, please visit: http://www.necdisplay.com/event/nec-new-york-partner-showcase-/156
With its new slim and contemporary design, NEC added ultra-high definition displays to the C series lineup. Spot lighting the 'C861Q' and 'C981Q' – deliver large, crisp, and bright content at a cost effective price. Media options can include an Open Pluggable Specification (OPS) and Raspberry Pi Compute Module slots, integrating directly into the displays. These fit perfectly into your Corporate, Education, and House of Worship settings.
For more on these products, please visit: https://www.necdisplay.com/p/displays/c861q
---

Brand new for Summer 2019 comes our new range of rack power-switching devices, designed to provide a best-in-class pick for system integrators and rack builders.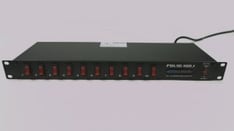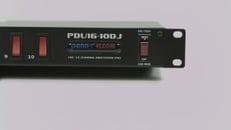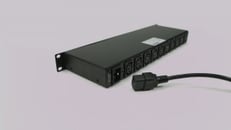 These slimline models are now just 1U, occupying half of the rack space compared to older 2U devices and immediately offering significant upgrade potential. Each unit provides ten switchable output sockets controlled by sturdy rocker switches, neon-lit for quick or low-light identification.
Device power is received through a C20 inlet and outputs to ten C13 / IEC outlets. A thermal overload trip switch ensures the power supply is cut to all sockets if activated, providing the requisite safety for professional use devices.
Also supplied in the box is a 1.8m power cable with a choice of Type G, E/F, B or 1 dependant on the model chosen. The PDU16-10DJ series launches with four versions to offer a choice of power cable types such as UK, US and Europe.
---

Platinum Tools® PoE+ 10Gig Shielded RJ45 Field Plug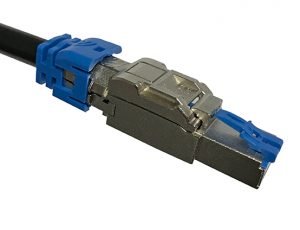 The new Platinum ToolsÒ PoE+ 10Gig Shielded RJ45 Field Plug (p/n 106250) optimizes data throughput to PoE+ powered devices. Compatible with a wide assortment of large cables with large conductors, the cast-metal shell provides end-to-end shielding from extraneous noise interference in high bandwidth applications. Additional features include HDBaseT PoE+ compliant; Cat7/6A/6; no special crimp tool required; insulation diameter: 0.032in. – 0.057in. (0.8mm – 1.47mm); cable OD: 0.236in. – 0.315in. (6.0mm – 8.0mm); 50 micron gold plated contacts; UL and RoHS compliant; solid or stranded, 26 – 23 AWG; dimensions: 70.20mm x 17.85mm x 14.0mm; cable compatibility: S/FTP or F/FTP Shielding; Stranded or Solid; 26AWG – 23AWG wires; compliance: ISO/IEC 11801; ANSI/TIA-568-C.2; ANSI/TIA-568.2-D; IEEE 802.3an 10GBit suitable.
For pricing and more information on Platinum Tools and its complete product line, please visit www.platinumtools.com, call (800) 749-5783, or email info@platinumtools.com.
---

Come Check Out Our Powerful Interfaces at CEDIA Expo 2019, SR12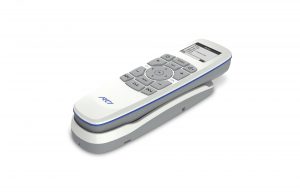 New U3 Weatherproof Controller
The U3 is designed for reliable wireless control of AV systems in environments that are too harsh for standard remote controls. The durable remote utilizes inductive charging and wireless programming updates, allowing the unit to be completely sealed for the ultimate in weather resistance. The U3 also combines the convenience and low power requirements of an E-Ink display with the ideal selection of commonly used keypad buttons. The display is easy to read in bright light and can be customized from a variety of templates. This provides a simple and flexible interface for operating today's sophisticated electronic systems, regardless of the location. A fantastic addition to the RTI control ecosystem, the U3 serves as the perfect companion for hot tubs, pools, bathrooms, and decks.
Flagship T4x Handheld Remote Control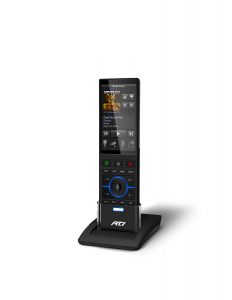 The T4x is completely customizable and features a vivid 4-inch touchscreen that provides convenient swiping through pages and lists, while its 20 fully programmable soft-touch buttons deliver quick access to commonly used functions. The controller's integrated grip sensors keep the device awake during use, while an accelerometer provides instant-on activation. The T4x features integrated 802.11b/g/n wireless Ethernet to enable viewing of MJPEG video, wireless program updates, enhanced two-way control, and more. The device offers RTI's dual RF platform to support both 433-MHz RF for one-way control and 2.4-GHz ZigBee® for bi-directional communication with RTI processors and supported third-party electronics like music servers, lighting, and HVAC systems.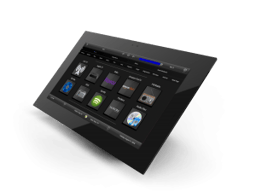 KA8 and KA11 Tabletop/Wall-Mounted Touchpanels
The KA8 and KA11 combine vivid widescreen LCD displays with integrated capacitive touchscreens and a fast touch response and gesture control. The versatile touchpanels can be programmed in portrait or landscape mode, allowing horizontal or vertical on-wall mounting. At 11.6 inches, the KA11 is RTI's largest touchpanel to date, and offers full HD (1920×1080) resolution. Optimized for installations requiring less screen real estate, the KA8 is the company's first 8-inch touchpanel and offers WXGA (1280×800) resolution. Featuring a sleek, edge-to-edge glass design, the RTI KA8 and KA11 are available with a white or black frame. Built-in Ethernet with PoE and dual-band Wi-Fi enable video from IP security cameras, enhanced two-way feedback, and remote programming updates.
---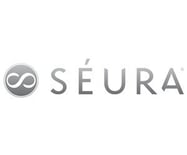 Séura and Coastal Source to set up backyard party outside CEDIA Expo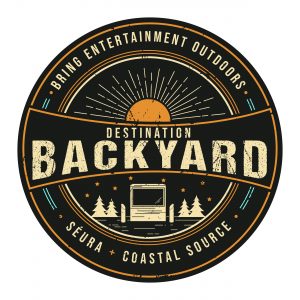 Two of the country's top outdoor entertainment product companies are teaming up to provide an experience unlike any other during the 2019 CEDIA Expo in Denver, and it's an event you won't want to miss.
Séura, a leading manufacturer of outdoor TVs, and Coastal Source, the new standard in manufacturing high-performance outdoor lighting and audio, will be showcasing some of their products during a Destination Backyard event adjacent to the CEDIA Expo at the Colorado Convention Center main entrance on Thursday, September 12 and Friday, September 13.
The companies will create an outdoor oasis to give CEDIA attendees a glimpse into an extraordinary backyard party. The space will be complete with grassy areas, patio furniture, lawn games, outdoor seating spaces, canopy tents — and, of course, Séura Outdoor TVs and Coastal Source Outdoor Audio Systems. It will allow conference attendees to experience certain Séura and Coastal Source products outside and exposed to the elements for which they're designed, while also giving expo attendees a place to get some fresh air and relax while watching TV and enjoying music. Plus, a complimentary happy hour will be served from 3:30pm-6:30pm both days of the event.
Visit www.seura.com/events/cedia/outdoor/ to learn more about the Destination Backyard event and to RSVP.
Séura and Coastal Source will also have booths inside the CEDIA Expo. Séura will feature its entire product lineup, including Vanity Mirrors (Lighted Mirrors, TV Mirrors, and SMART Mirrors), Entertainment TV Mirrors, Indoor Waterproof TVs, and Outdoor TVs. Coastal Source's indoor booth will showcase a wide array of products in both Outdoor Audio and Outdoor Lighting. See the quality and engineering behind the lifetime warranty backed solid brass Landscape Lighting. Hear the unparalleled sound quality from the entire Bollard Speaker lineup. Visit Séura at booth 501 and visit Coastal Source at booth 1134.
---

Now Available! TRENDnet's 2-Port Dual Monitor DisplayPort KVM Switch!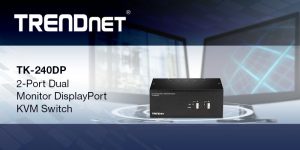 TRENDnet's 2-Port Dual Monitor DisplayPort KVM Switch, model TK-240DP, allows you to control two computers with one set of console controls. Experience up to 4K UHD resolutions (up to 3840 x 2160), no driver installation required. The TK-240DP is designed for dual monitor systems with USB mouse and keyboard connections, and features a two-port USB hub to share storage devices or printers between computers. Required cabling (TK-CP06) sold separately. True Transparent USB (TTU) emulation technology supports most keyboard and mouse designs.
---

VMP's PDS-LCM2B Dual Flat Panel Ceiling Mount Adapter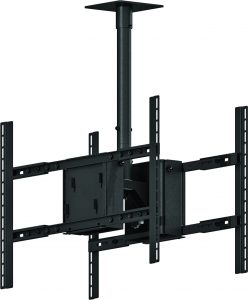 Video Mount Products' versatile and durable PDS-LCM2B dual large flat panel ceiling mount adapter accepts flat panels back-to-back from 37-inches to 90-inches, making it the ideal multi-function option for a host of installations, such as in restaurants, bars, health clubs, and arenas.
"With the PDS-LCM2B, multiple flat panels can be mounted together, combining for both aesthetic and practical purposes," explained Keith Fulmer, president of Video Mount Products. "With the connected PDS-LCB's 360 degree rotation and telescoping mast, the dual ceiling mounted flat panels can be seen from nearly any direction and angle."
Additional features include a maximum mounting hole pattern of 860mm x 500mm, adjustable 0 degree to 15 degree tilt, a combined load capacity for the PDS-LCB and PDS-LCM2B of 360 lbs, and comes in a black powder coat finish. www.videomount.com