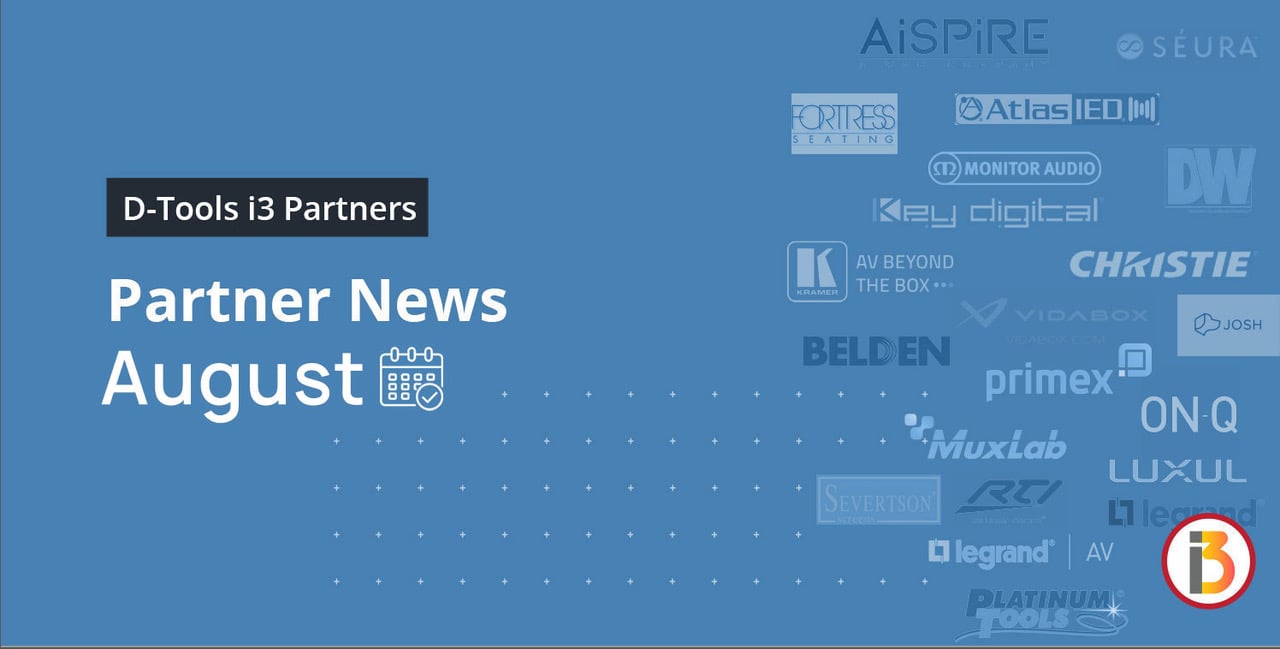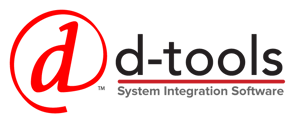 D-Tools i3 Partners realize the importance of bringing you their product information and have chosen to support the D-Tools user community by joining the program and making their product data directly available through D-Tools software. Read on for the latest supplier company news and product updates.
---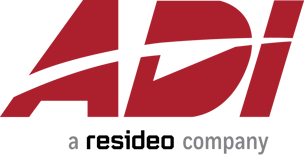 Herman Integration Services
Herman Integration Services, a division of ADI, has provided AV labor subcontracting and technical services to commercial integrators since 2012. Herman's top-quality staff includes trained and industry-certified technicians, installers, project managers, programmers and engineers. Low-voltage installers now have access to full-time technicians located nationwide, AV engineering, programming, CAD services and project management.
---

AiSPIRE, a new lighting brand from WAC, has introduced Top-of-the-line AURORA, an unprecedented upscale offering of luminaires designed for connected living. Full Visible Spectrum color tuning LEDs with color correcting optical technology offer human centric recessed downlighting catering to the needs of the modern technologist and integrator. Choose any color you can imagine, including the crispest white light or the softest pastel with the ability to control saturation and hue for full color gamut control with gradients of saturated colors from 1-100% and a Tunable White CCT range from 1650-8000K. More styles are available with HCL (Human Centric Lighting) programming.
Using popular control systems available in the marketplace, along with DMX, AiSPIRE controls luminaires that create different moods most suitable for the activity of the hour. Create a mood with a cool temperature for exercising or a romantic warm light for entertaining—providing a perfect canvas to use lighting to change the color and ambience based on user activities. Adjustable downlights discretely accent fine works of art with full color volume so they can be better appreciated by guests. The recessed downlights are engineered to fit in nearly any ceiling plenum, offering full functionality at any ceiling height.
Choose a paler color with a slower logarithmic dimming curve to extend the warm ambience of sundown well into the late evening. Or change the home theater into a more fun experience by welcoming guests with a splash of purple, and then transition to a cool white light to help guests adjust at the end of the movie.
---

Matrix Switchers for Your Next Conference Room Install
ConferX by AVPro Edge has a full solutions line-up including two unique conference room/classroom matrix switchers, the AC-CXMF62-AUHD and AC-CX84-AUHD!
Let's start with the Multi-Format 6x2 Matrix, a six input, two output matrix switcher with VGA, HDBaseT, HDMI, and DisplayPort video inputs, with HDMI plus HDBaseT outputs. This 4K switch can display any of the six sources through both the HDBaseT and HDMI output port, both of which are independent of each other, allowing the user to show two sources simultaneously. With additional audio inputs and outputs, this product also works with microphone or intercom systems.
TheConferX 8x4 Matrix is an 8 input, 4 output HDMI/HDBaseT matrix switcher featuring Quick Switch technology. Using Quick Switch, a 4K/30 signal will switch in less than 3 seconds, while a 1080p signal will switch in less than 2 seconds. This 4K switch can display any of the eight inputs through both HDBaseT and HDMI output ports. All four of the outputs are completely independent from each other, allowing the user to show four sources simultaneously.
Both switchers work seamlessly with the entire ConferX line-up to give every end-user a simplified experience for sharing ideas inside a classroom, conference room or huddle space.
Give us a call to make your next conference room or classroom a ConferX project, 877-886-5112!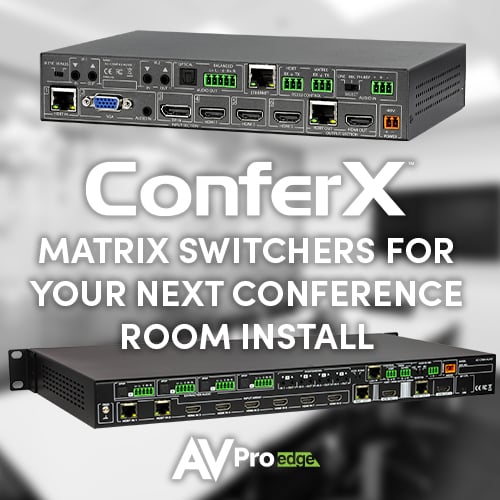 New Product Spotlight: 8k 8x8 Matrix Switch
AVPro's 8k line-up of products is about to get even more robust.
Simply stated, the AVPro Edge AC-MX-88X is a classic transformed into an icon. Our engineers focused on reimagining the venerable AC-MX-88, boosting bandwidth to an ultra-wide 40Gbps with 8K input and output stages, for a world-first, Next-Gen 8 input / 8 output matrix switching platform providing a foundation for all possibilities that follow. "X " marks the spot for high performance that is unmistakably AVPro Edge, as we once again redefine the face of the HDMI switching era. Gaming enthusiasts, rejoice - multiple inputs for multiple consoles! Select Xbox Series X, PlayStation 5, or your Alienware Aurora Ryzen by control system or from the supplied IR remote and leave the cable juggling to Cirque du Soleil.
The AC-MX-88X, designed with the needs of Next-Gen users in mind, prepares your clients for tomorrow's over-the-near-horizon signals, while ultra-wide bandwidth supplies sure-footed dynamic headroom for hiccup-free performance with HDMI 2.1a devices. With the unmatched pedigree of AVPro Edge behind it tradition never fails, as the AC-MX-88X lets you break convention and seek perfection.
Shipping next month, this matrix will become your go to for 8K installations!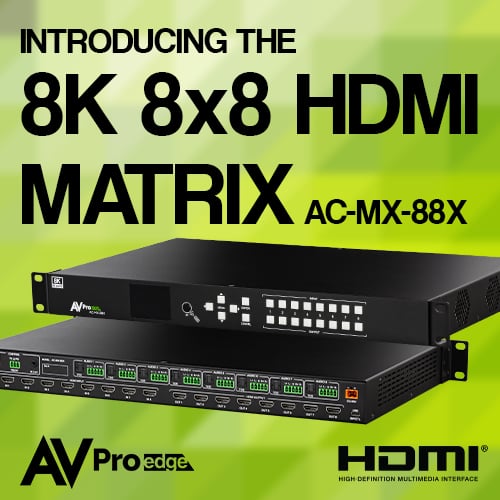 ---

Level Up Your Fiber Education
Join the Cleerline Academy
If you're ready to grow your fiber skills or want a hands-on demonstration of SSF™ fiber termination, we encourage you to join the Cleerline Academy Level 2 Certification Course! Over a 4-hour session, our own fiber experts will walk you through the benefits of using fiber, including IT/Datacomm applications and A/V signal distribution, as well as review the basic elements of fiber optics and key fiber terminology. Attendees will also receive a full overview of fiber and connector types.
Most importantly, the Level 2 class is very focused on SSF™ fiber termination! Each participant will get hands-on fiber termination practice, plus learn how to test fiber and read results. Learn to terminate and test Cleerline SSF™ fiber with confidence! Students will leave the course with their own SSF-FKIT02E Fiber Termination Kit and have taken the Cleerline SSF™ Installer Certification test. Visit our training page to find class dates and locations! Heading to CEDIA? Get your level 2 certification while you're in Dallas! We will also be hosting classes in the Seattle and Beaverton areas in September.
Miss the Level 1 Class? This all-online course teaches users not only how to deploy fiber successfully, but variations in fiber cable construction and common connector types. Participants learn how—and why–to choose the correct connectors, fiber accessories, and enclosures. The Level 1 Certification is available for FREE and entirely "on-demand." Already a fiber expert? Take the final test and gain your certification without completing the modules! Conveniently, we've made each module available to you even after you've finished your final test. We recommend completing the Level 1 Course online before joining a Level 2 session
Find us online at cleerlineacademy.com. Questions on Level 1 or 2 Courses or the Academy? Please contact us.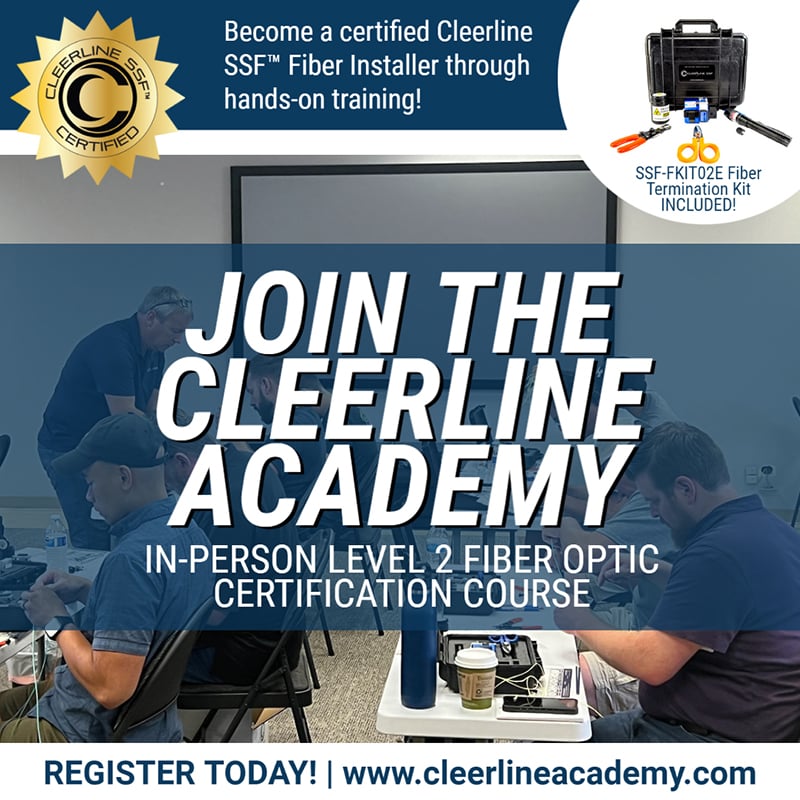 ---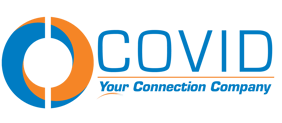 Covid, Inc. Supports the Future With 8K HDMI Cable
The New HDMI Cable Supports Ultra-High-Speed 8K@60, 4:4:4 Deep Color Sampling, 8K100/120, 10K50/60 and up to 10K/100/120
Celebrating its 40th year as the premier industry-trusted connectivity supplier, Covid, Inc.announced the latest HDMI cable to its vast portfolio, the EC-HD31 8K HDMI non-plenum cable. Backward compatible for 4K/60 4:4:4 resolutions, the new 15-foot high-quality 48-Gbps HDMI cable supports ultra-high-speed 8K@60 (7680x4320) 4:4:4 deep color sampling as well as 8K100/120, 10K50/60, and up to 10K/100/120.
"Those who are ready to take the exciting plunge into the brilliance of 8K are now supported from source to screen," said Norm Carson, President at Covid, Inc. "This high-performance HDMI cable not only is durable enough to last for years but also has the high-speed bandwidth required for 8K@60. Each and every pixel is delivered as expected!"
Covid's high-quality, ultra-flexible 48-Gbps 8K HDMI cables are engineered for performance and reliability, allowing pro AV installers to design and deploy state-of-the-art 8K systems. The cable supports Deep Color and x.v.Color, HDR10, eARC for Dolby Atmos and DTS-X 5.1/7.1, lossless Dolby TrueHD, and DTS-HD Surround Sound, as well as CEC extension commands and functions, HDMI Ethernet channel, and ARC features. Integrators can design for up to 32 audio channels (LPCM) and 21:9 aspect ratio. Solidly constructed, the cable's aluminum housing features a gold-plated HDMI connector with a low-profile aluminum head, which is perfect for tight spaces.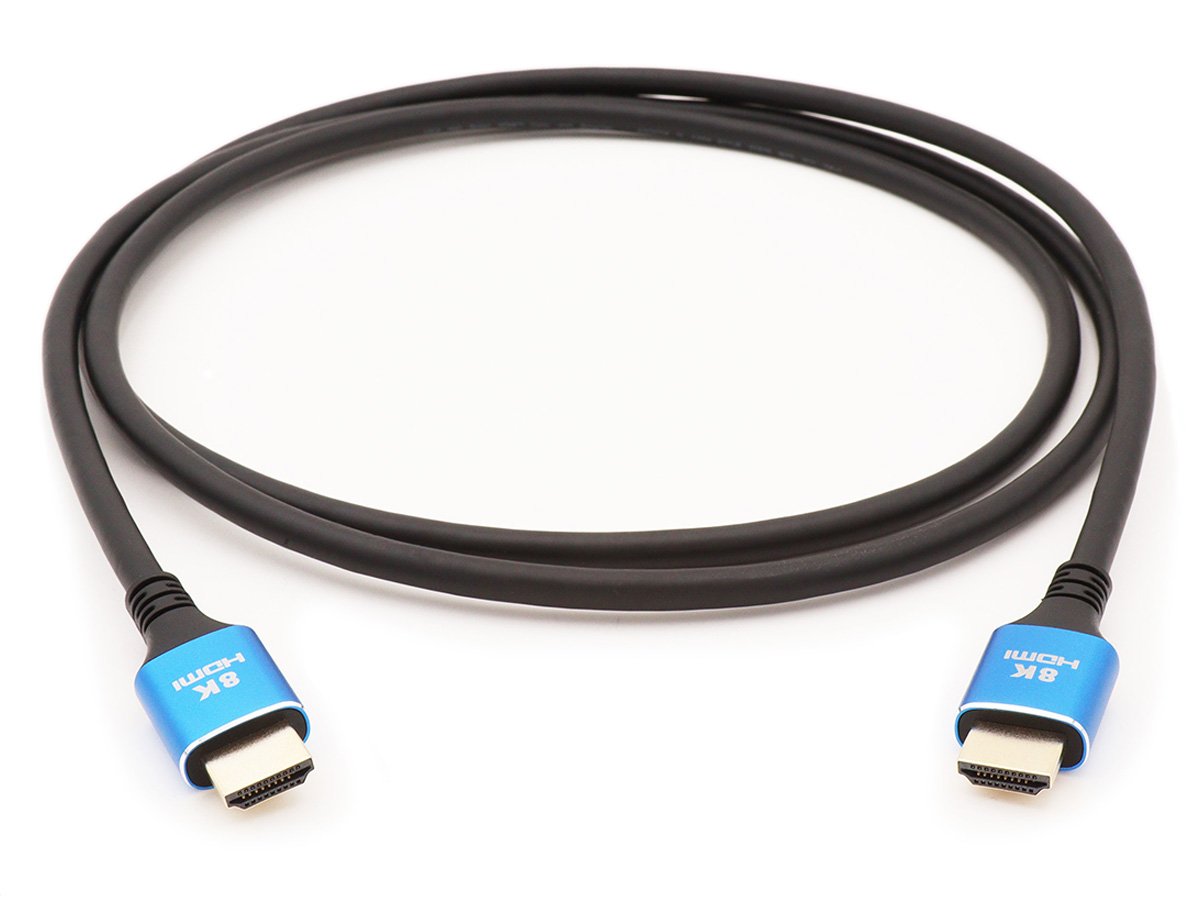 ---

he Scoop and Scope of 21:9 Ultrawide Format
21:9 Ultrawide Format is becoming the new standard for displaying hybrid video conferencing solutions, where all attendees, whether they are in person or virtual, are equitably seen and heard. Strengthen productivity, engagement and inclusivity by featuring Ultrawide Format projection screens in conference rooms, boardrooms, small classrooms and more.
Da-Lite has added standard 21:9 ultrawide format part numbers to select electric and fixed frame screens to its portfolio. Tensioned Advantage® with SightLine™ - the latest cable drop feature that eliminates the need for black drop - is now available in ultrawide format standard line part numbers without needing customization or drawing sign-off. Other electric and fixed frame options in standard part numbers for this format include Tensioned Contour, Cinema Contour and UTB Contour. For other custom ultrawide format options, the Screen Designer tool can customize any Da-Lite product to meet specific requirements.
The brands of Legrand | AV can support this new hybrid video conferencing experience with projection screens and mounts, display mounts, arc tables, equipment-storing credenzas, auto-framing cameras, connectivity and much, much more.
21:9 Ultrawide Format | Legrand AV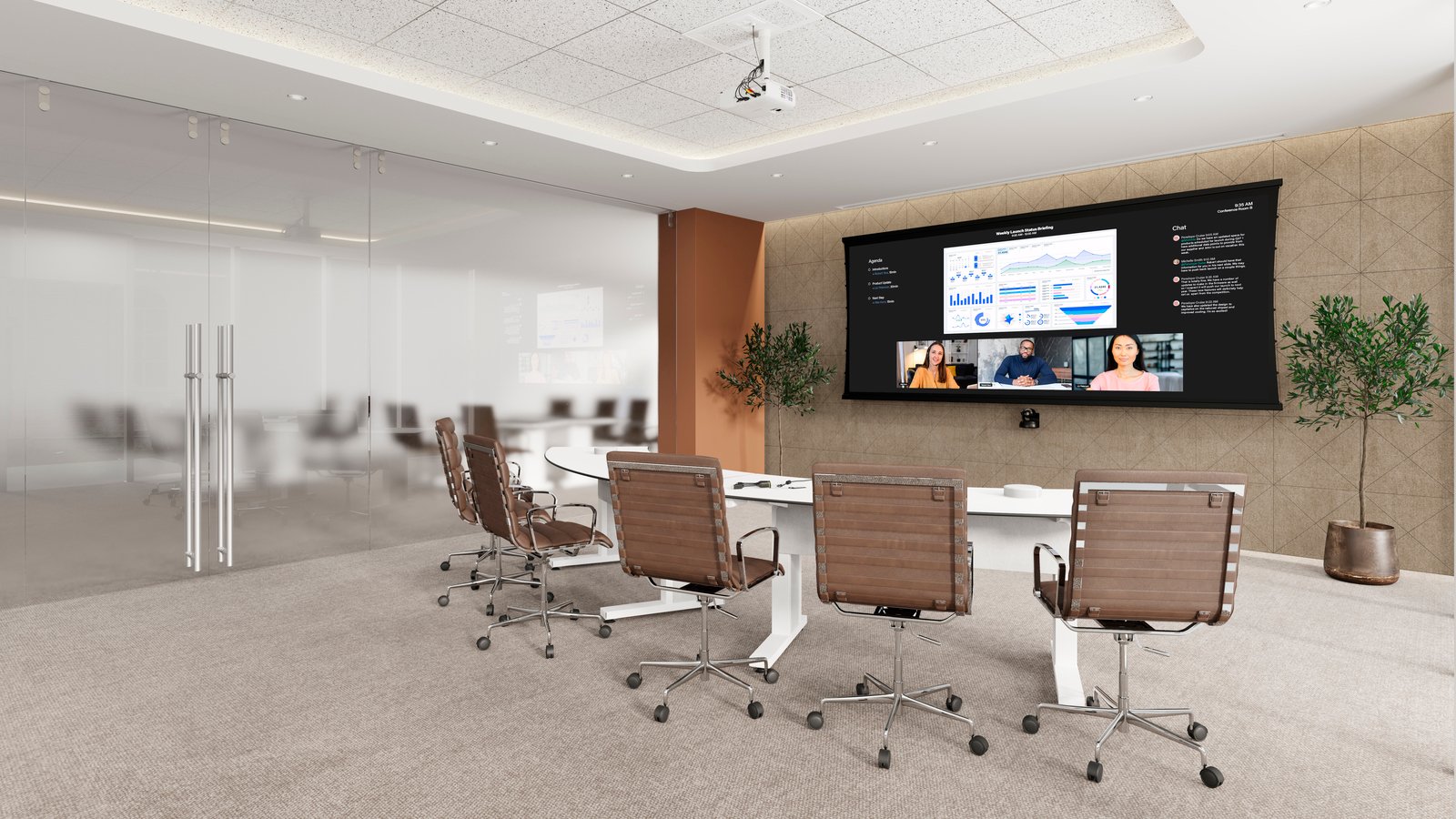 ---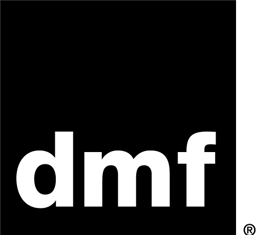 The DMF M-Series Just Got Squared!
DMF Lighting's re-designed downlighting system featuring the new M-Series Square housings now includes new square flawless wood ceiling applications and new square trim colors including Bronze, Warm Diffused and Clear Diffused. Click here to learn more.
Available as Standard and Fire Rated models for new construction, low-profile, or remodel, DMF offers industry-leading performance and versatility with superior aesthetics. All these options are available to order now.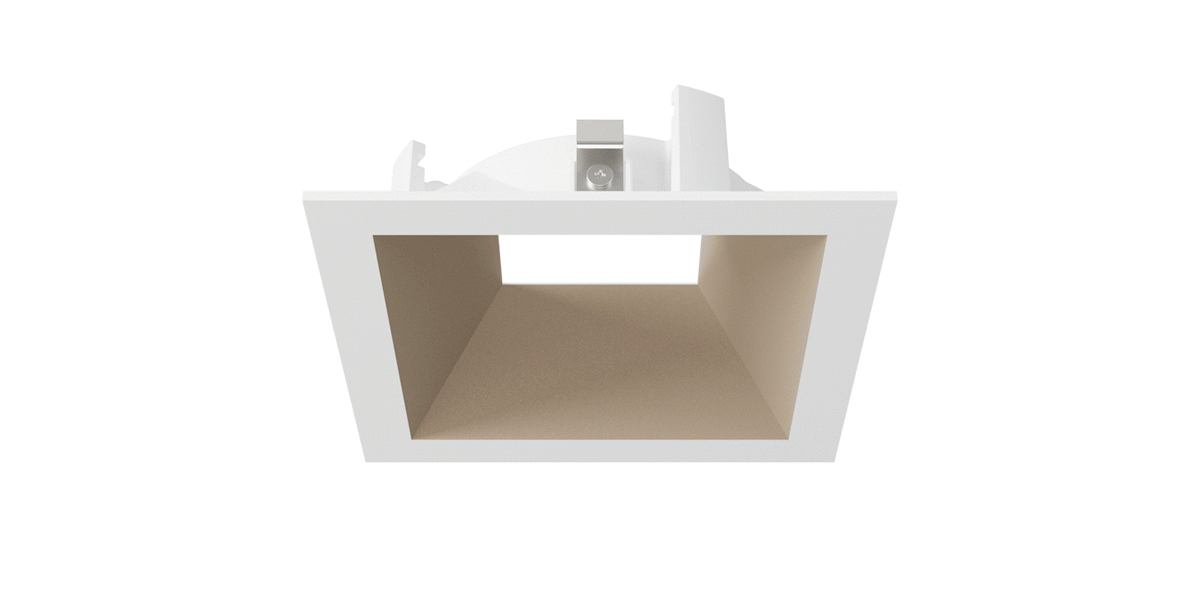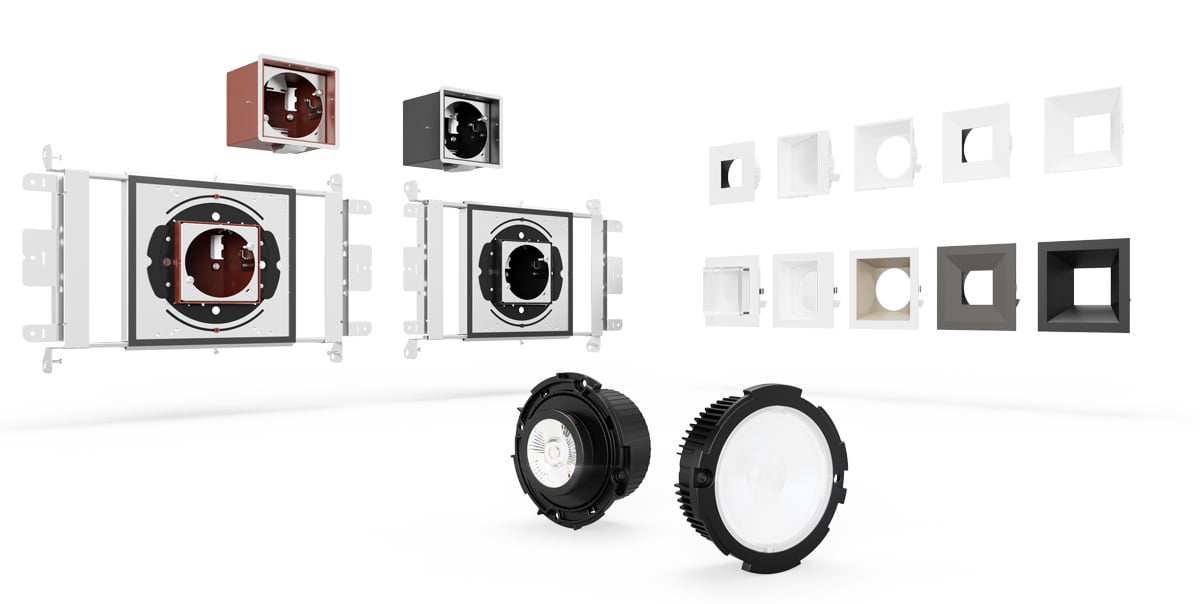 ---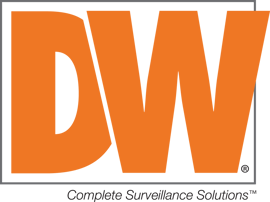 DW Spectrum IPVMS Gen 5 is Now Available
DW announces the release of DW Spectrum IPVMS Gen 5. The latest version of the popular software is focused on improved cybersecurity, encryption and a more secured experience across servers, clients and the DW Cloud. DW Spectrum IPVMS is freely distributed, including the DW Spectrum server and client software (Windows/Linux/Mac), the DW Cloud (dwspectrum.digital-watchdog.com) web client from all leading web browsers, as well as the free DW Spectrum mobile app for iOS and Android devices. The DW Spectrum IPVMS server software is included with pre-configured DW Blackjack NVR servers and MEGApix CaaS all-in-one edge cameras, or it can be installed on third-party Windows or Ubuntu Linux-based systems. Learn more at www.dwspectrum.com.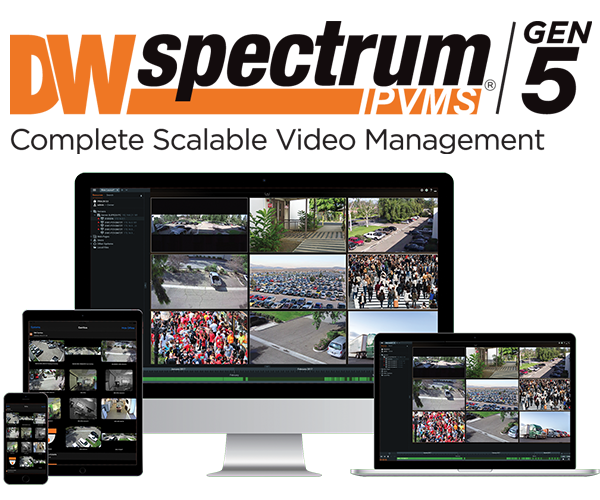 ---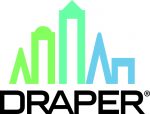 2022-Draper Outdoor Living
Outdoor living is one of the hottest growth areas in the residential market. Did you know there's an additional profit center opportunity beyond the usual speakers, screens, and other outdoor AV systems?
Outdoor shades like the FlexShade® ZIP from Draper® can be used to create comfortable spaces free from glare, heat gain, and rain. The ZIP has several advantages:
· The FlexShade ZIP fabric is retained inside side channels, so there are no gaps for direct sun, rain, insects, small birds, or small animals to get through.
· It has been wind tunnel tested. Based on the overall test data we believe the FlexShade ZIP will safely withstand wind speeds of up to 100 mph.
· It is UL Listed as a complete unit.
· It is powered by Somfy to tie into smart home systems.
· The FlexShade ZIP is available up to 16 wide and the XL version up to 25 feet wide.
· Three styles of headbox with six standard hardware colors plus custom powder coat colors let us better match the surrounding area.
Hundreds of fabric choices are available from American weavers Phifer and Mermet USA.
Contact your Draper representative today, or check out our outdoor shading options here: draperinc.com/markets/outdoor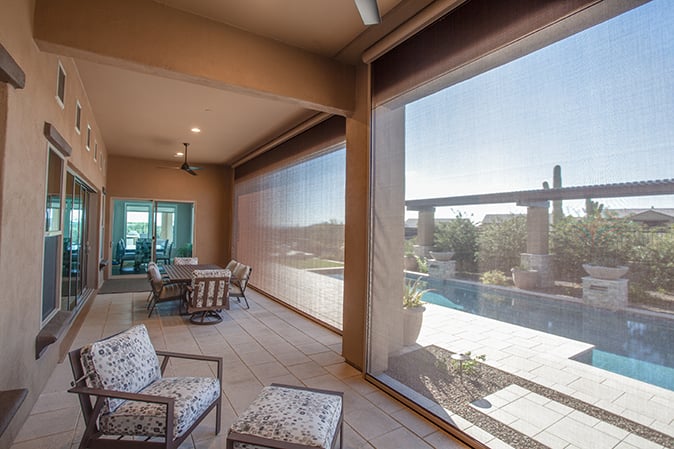 ---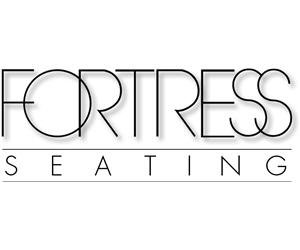 REGAL A favorite choice of royalty and a popular design since the 90's.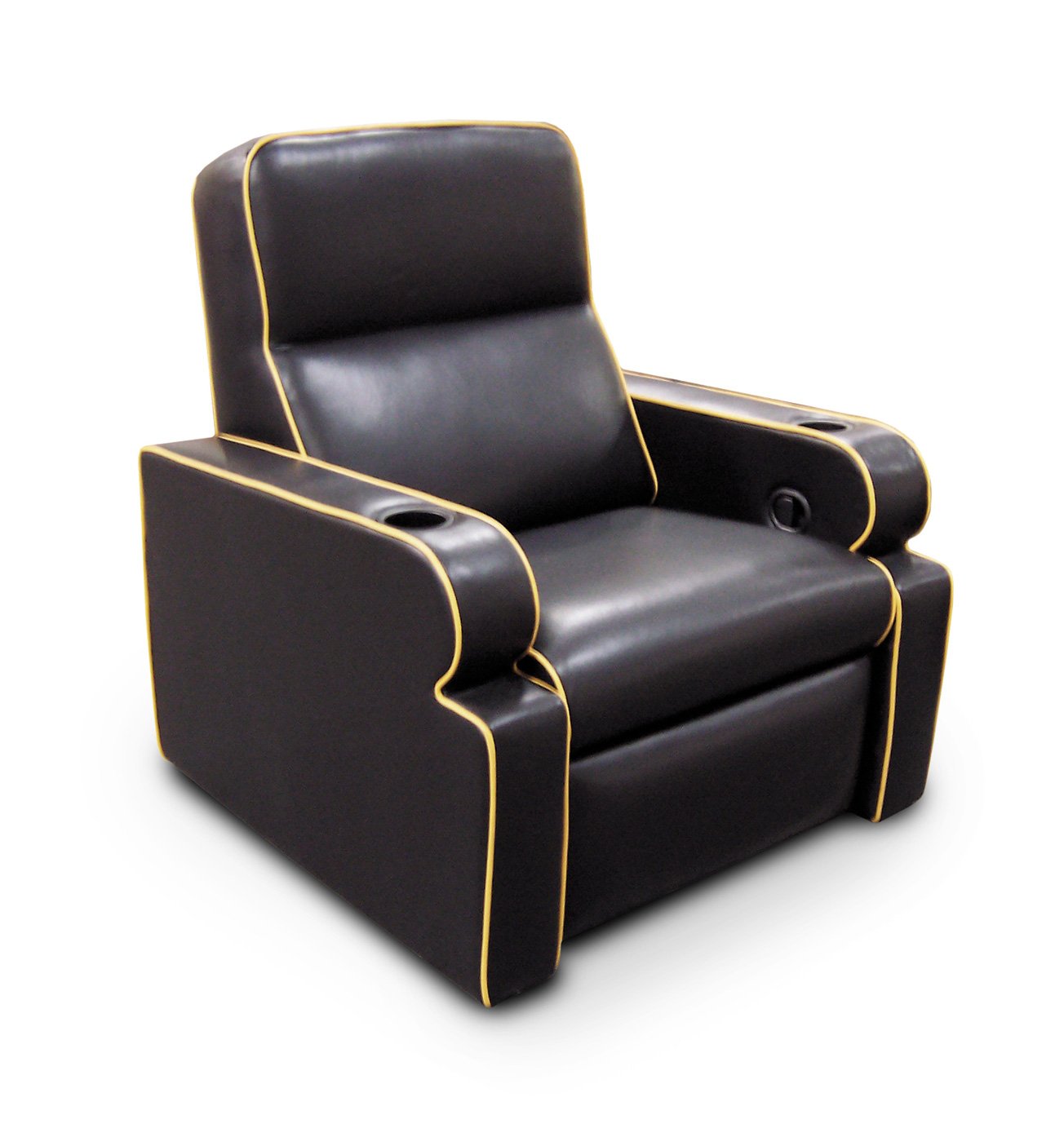 A Very Handsome Chair!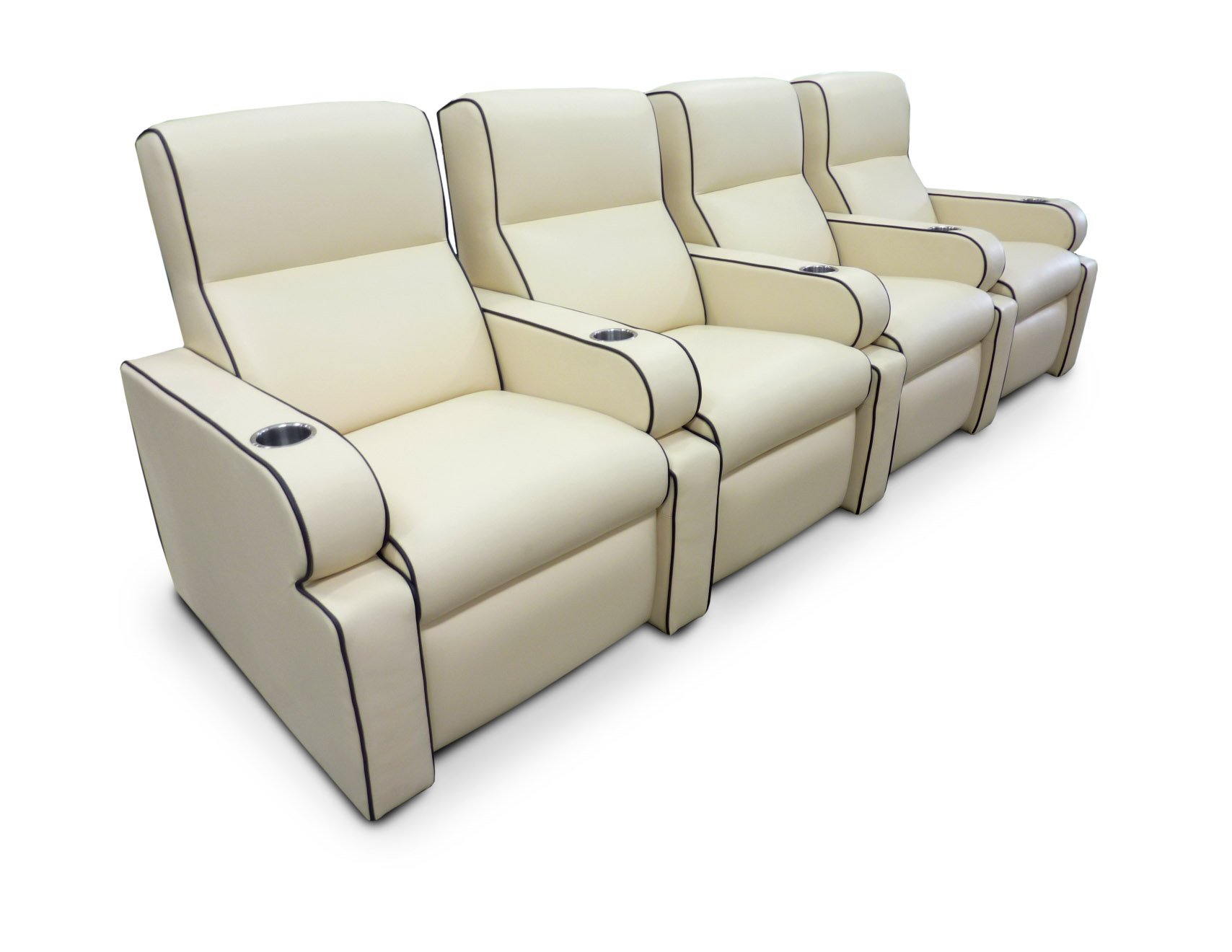 Graceful Arm Design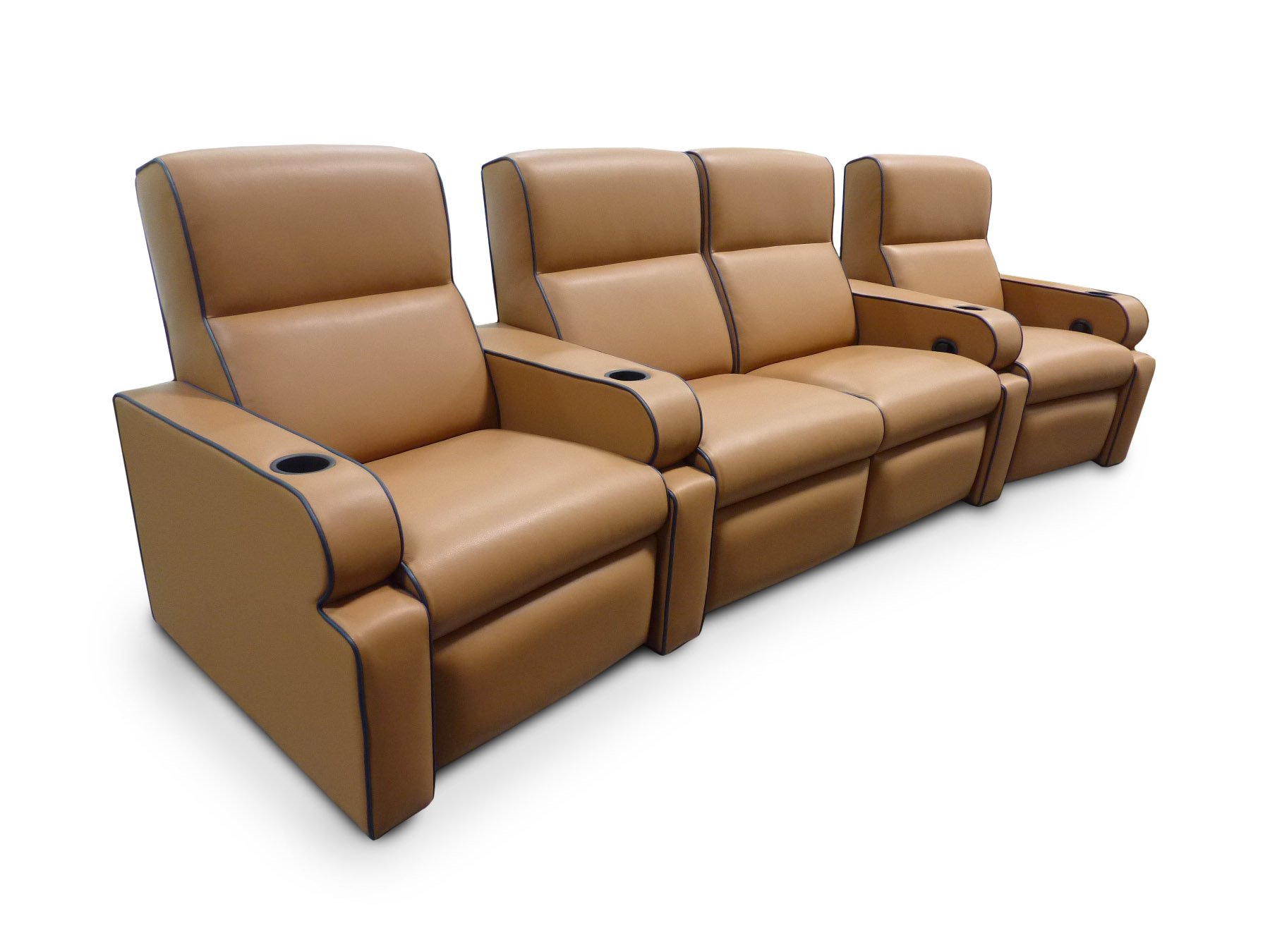 style="background-color: transparent;">Single-Dual-Single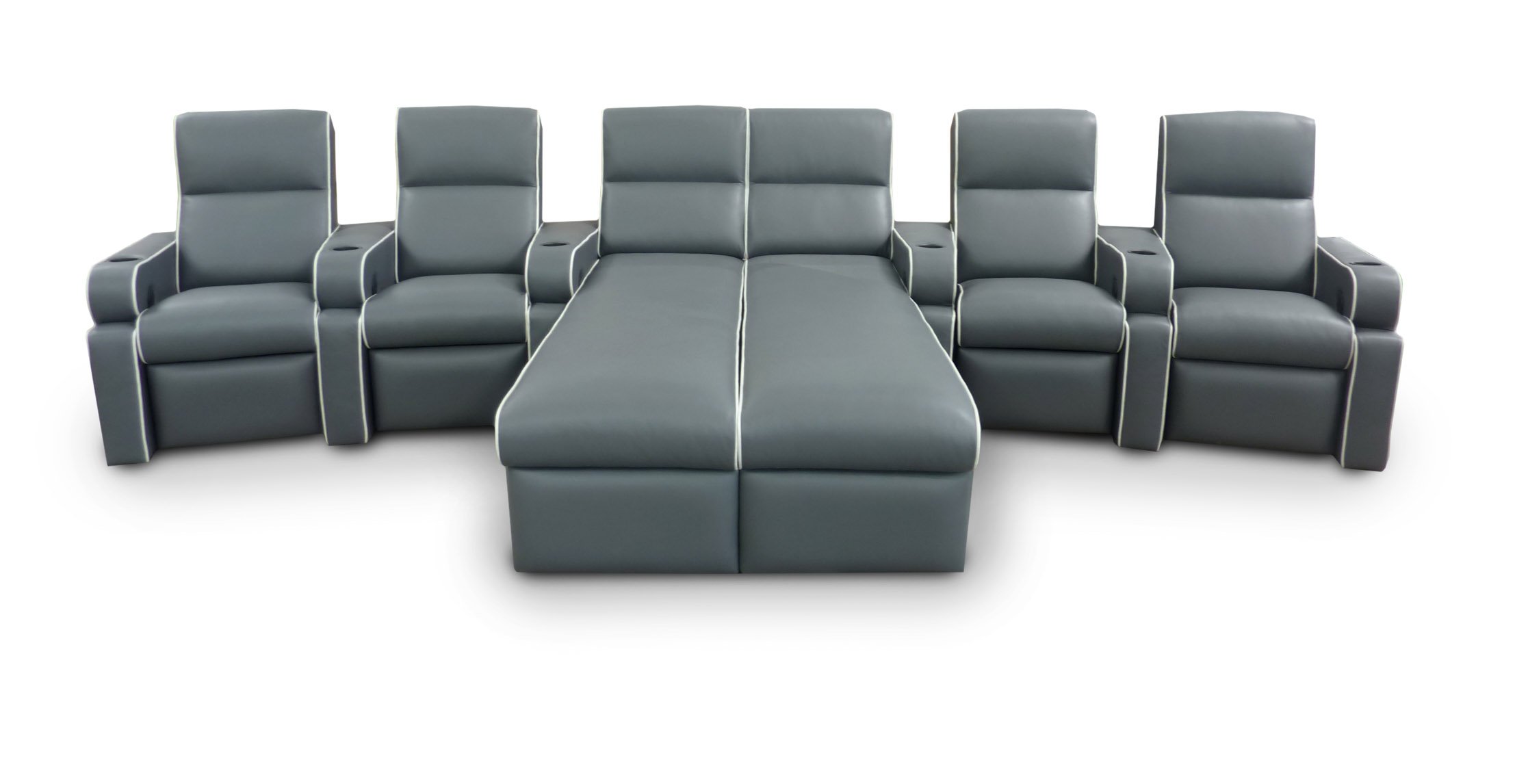 Common Arm with Center Dual Loung
Beautiful piping detail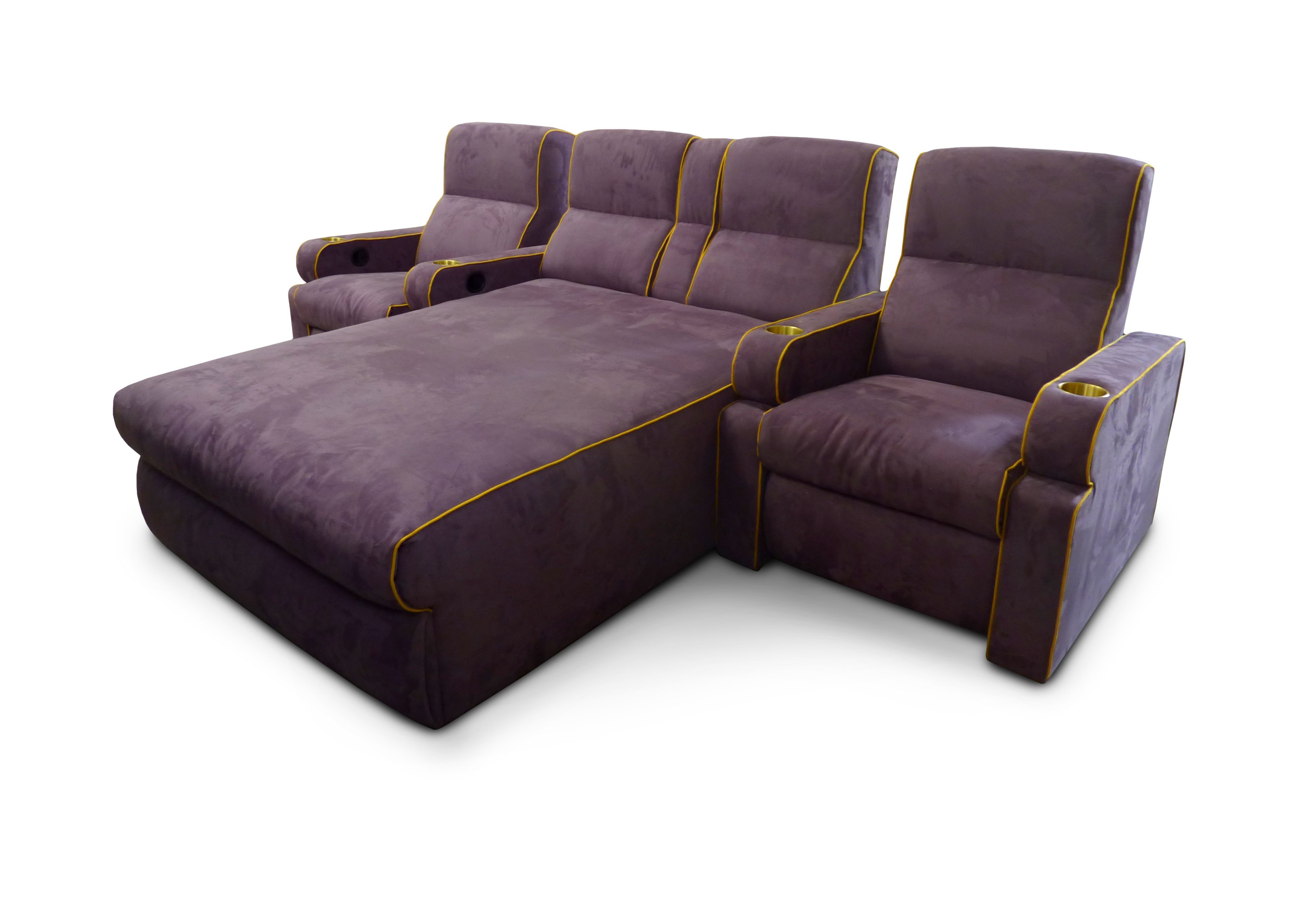 Single-Pocket Arm Lounger-Single
---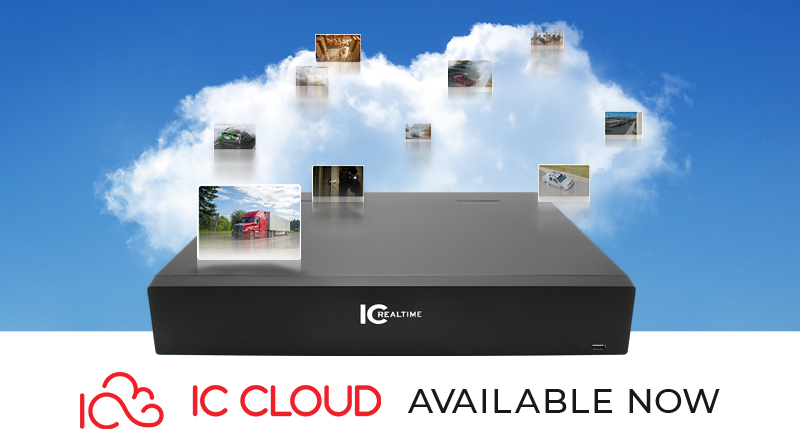 IC Cloud
is IC Realtime's new cloud video recording service for their cameras, NVRs, and coax Pentabrid recorders.
Learn More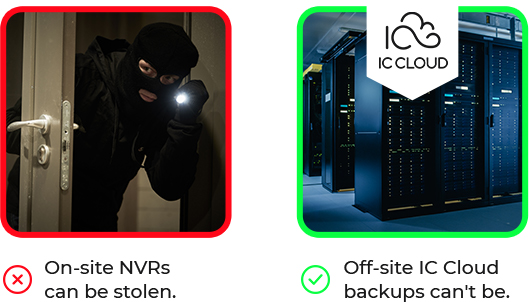 ---
The new secure IC Cloud offers low cost and easy
end-user self set-up with the ideal remote recording option for a single camera, small camera systems, and off-site backup for larger systems.

---
PanaCast 50 updates:
Our long-standing alliance with Microsoft has led us to co-develop the unique intelligent Dynamic Composition feature, designed for today's approach to hybrid working.
Dynamic Composition is the unique, dynamic auto-framing feature from PanaCast 50 that brings next-level intelligent inclusion to your meetings. Dynamic Composition displays a close-up view of up to four most recent speakers in the room; this makes it much easier for people joining remotely to see who is talking and pick up the visual cues from the meeting. It makes for a much more engaging and rewarding experience for everyone. This development sets the bar for a new category of AI-powered Intelligent Cameras. These deliver enhanced views to allow every person in the room to be seen more clearly, with optimized views for remote participants, whether they're joining from their kitchen, couch or home office. Dynamic Composition is just one of the PanaCast 50's suite of intelligent meeting room features, designed to make collaboration simple for hybrid working teams everywhere.
Panacast 50 features include:
180 degree field of view
3 x 13 megapixel cameras
8 microphone beamforming array
4 speakers
Real-time white content camera stream
2 year warranty
For more information visit:https://www.jabra.com/business/video-conferencing/jabra-panacast-50##8200-232
---

Kaleidescape Technical Training at CEDIA ExpoKaleidescape is offering its first-ever live product training at CEDIA 2022, where product experts will demonstrate installation and configuration of a Kaleidescape system, including customization with Lutron lighting and shading, Josh.ai voice control, and more. Attendees will also receive their Kaleidescape dealer certification. Sign up for training sessions when you register for CEDIA Expo . If you've already registered, find the Kaleidescape sessions in the Manufacturer Product Training section.
---


KD-MLV4x4Pro
4x4 4K UHD HDMI seamless matrix with multi-view tiling, includes 4 Rx units. Features independent AV routing, mirrored HDMI and UHDoTP outputs.
Key Features:

› Multi-view Tiling Processor: Simultaneously watch multiple sources on a single screen

Full-Screen Mode: View full-screen content on any display »
Multi-View Mode: Choose from 5 default layouts or create custom presets. The active multi-view layout is distributed to any display currently in multi-view mode

Seamless Switching: Un-interrupted screen transitions during source selection while in full-screen mode › Built-In UHDoTP Tx with PoC: 4 included KD-EXMLVRx units are powered by KD-MLV4x4Pro
Custom Layouts and Borders: Create custom window layouts and choose window bezel width and coloring › HDCP 2.2 Licensing: Fully licensed and compatible with HDCP 2.2

Accessories:

(1) Power Supply 12V 5A screw-type, model KPS60W12VC
(1) KDRMLV4x4Remote Control
(4) UHDoTP Rxunits, model KD-EXMLVRx
(4) IR Emitterswith 3.5mm mono end. 6ft
(4) IR Sensorswith 3.5mm 4 conductor end. 6ft
(4) 6-Pin Phoenix connector for audio, blue
(1) 6-Pin Phoenix connector for unit control
(1) USB data cable, Micro to A, 6ft, USB 2.0
(2) Rack ears
Benefits:

Full Buffer System™: Manages TMDS re-clocking / signal re-generation, HDCP authentication to source & display, and EDID handshake to source
Key Digital® App Ready: Can be controlled over TCP/IP via Key Digital® App
Control System Support: Key Digital Management Software™ Pro (KDMS™ Pro) ready, Compass Control® Pro ready. Fully controllable by all IR, RS-232, and TCP/IP supported control systems via open API.
Read more about this product hereand check out ourwebsite for more of our products!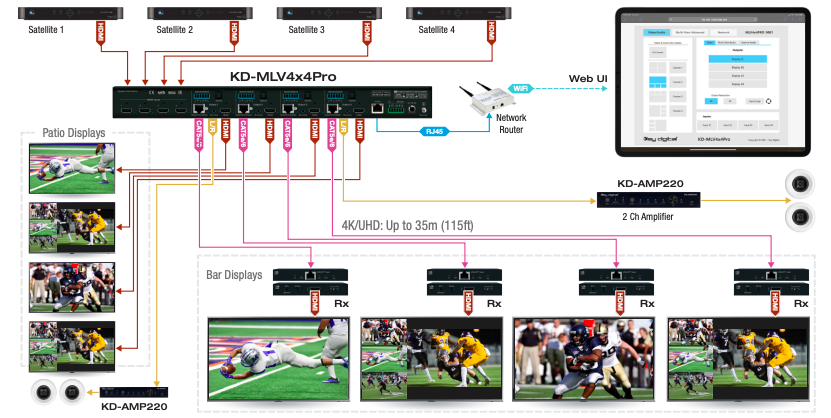 ---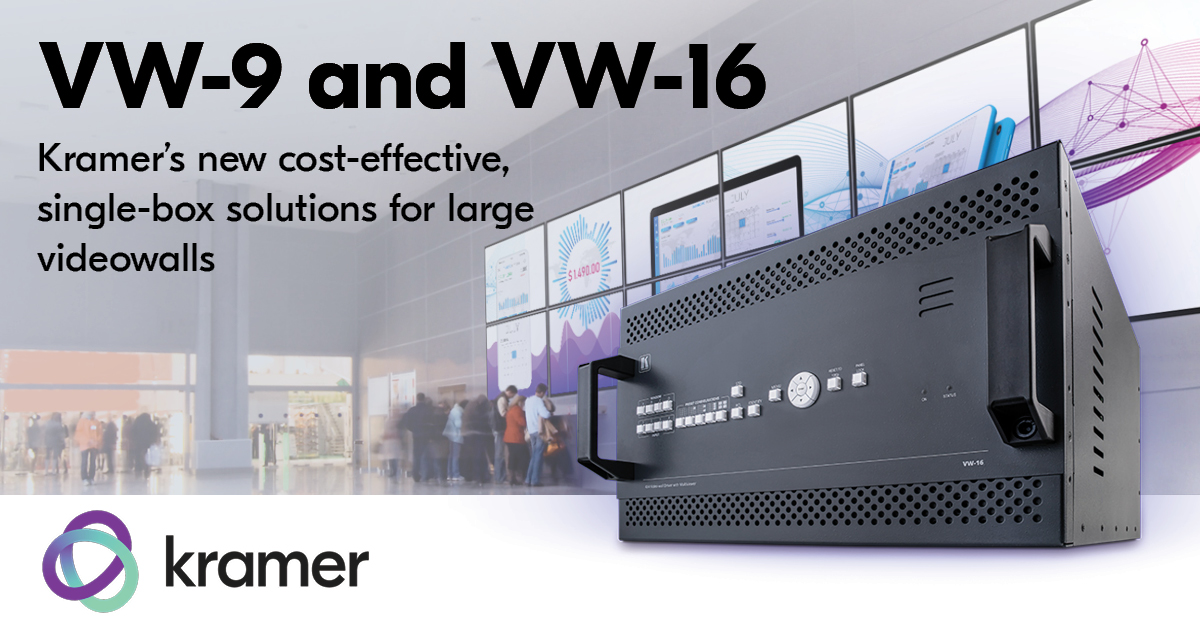 Kramer VW-9 and VW-16 Videowall Drivers
Easily and cost-effectively deploy large-scale videowalls comprising up to 10 or 16 screens, using a single, all-inclusive videowall processor. With no need for multiple units for each individual screen or a complex AV network infrastructure, Kramer's VW-9 and VW-16 Videowall Drivers significantly reduce the cost of large videowall deployments. With superb imaging quality, and versatile video processing and audio options, Kramer Videowall Drivers open opportunities to address the widest range of applications.
Both drivers support videowalls installed in any configuration, from a standard 3X3 or 4X4 square to rectangle or elongated. The VW-9, designed for 3X3 videowalls, has 10 outputs making it also ideal for unique wall shapes comprising up to 10 identical displays of any size. The VW-16, with 16 outputs, drives huge videowalls of up to 16 displays.
Additionally, Kramer videowall drivers process video without compression, ensuring the highest-possible image quality, with sharp, clear, pixel clarity. While sub-millisecond latency enables real-time video display, ideal for live presentations and events, and applications that are ultra-sensitive to time lags.
Simple deployment and management, and ideal for any number of applications, Kramer VW-9 and VW-16 are the advanced and affordable solution for high-performance videowalls.
https://bit.ly/KramerVW_DTools
---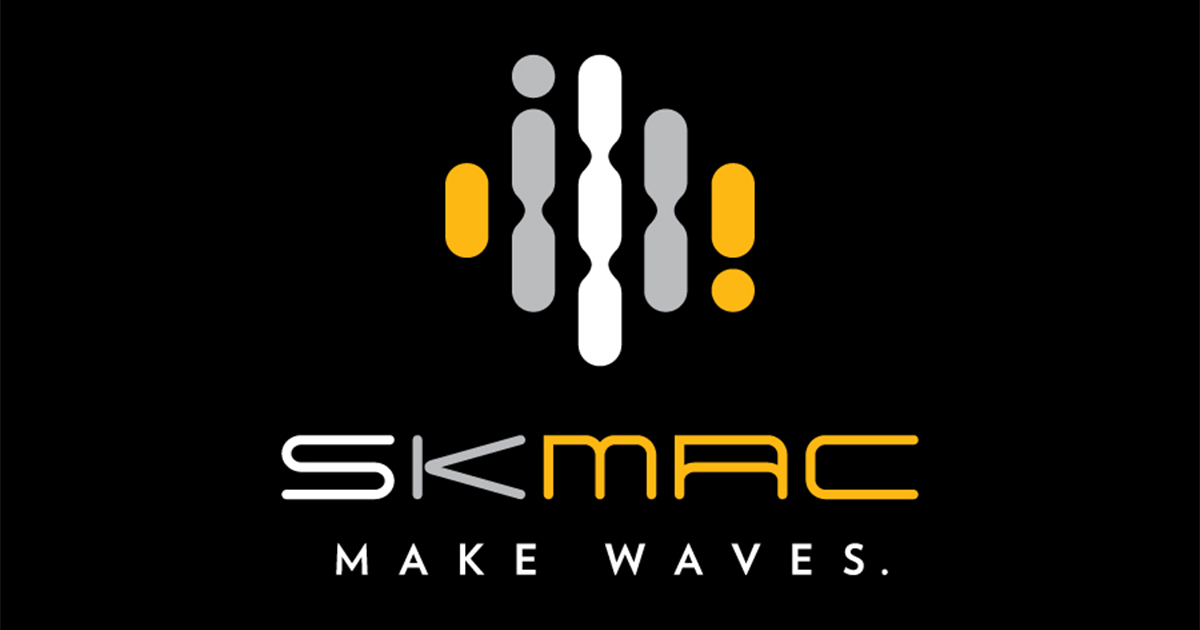 LEA Welcomes A New Partner To Help Cover The Growing Mid-Atlantic Region
With over 95 years of providing system solutions and innovative products to pro audio integrators, contractors, consultants, and dealers within the region, SKMAC is well known for "Making Waves" by going above and beyond in providing more than just the basic needs of their clients… Get More!
Pro Audio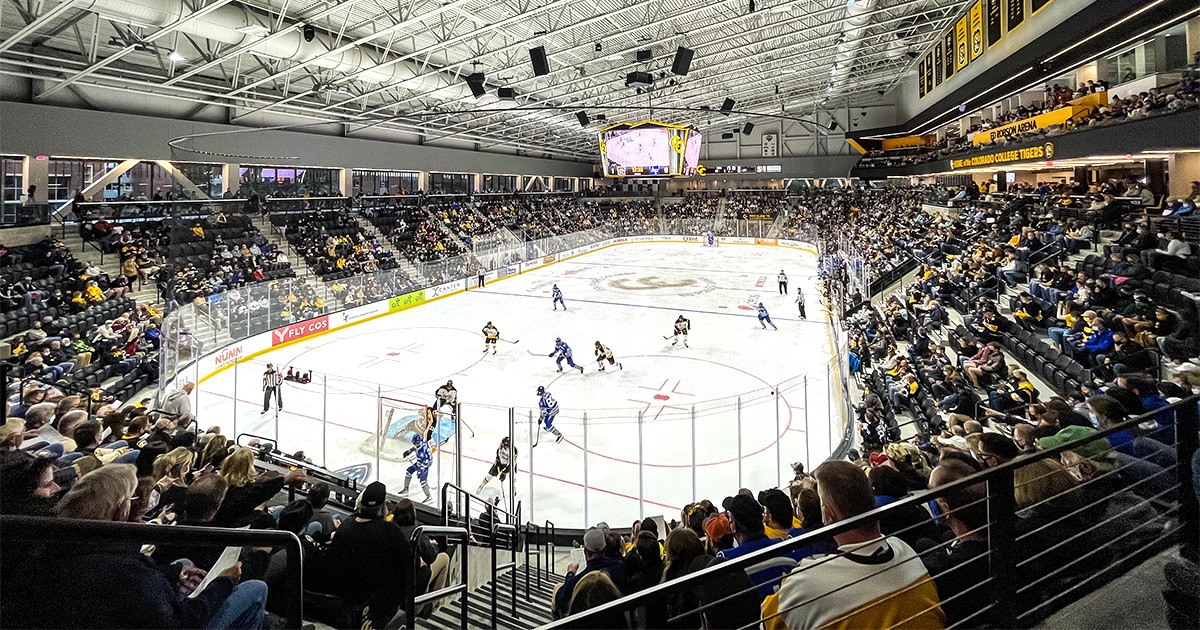 LEA Amps Power Colorado Ice Hockey Facility
The new Ed Robson Arena is a 3,400-seat, multi-purpose, state-of-the-art sports venue. When Colorado College realized how important an audio system was, they reached out to APJ/C.V. Lloyde team. They concluded that LEA Professional was perfect for the job…Get More!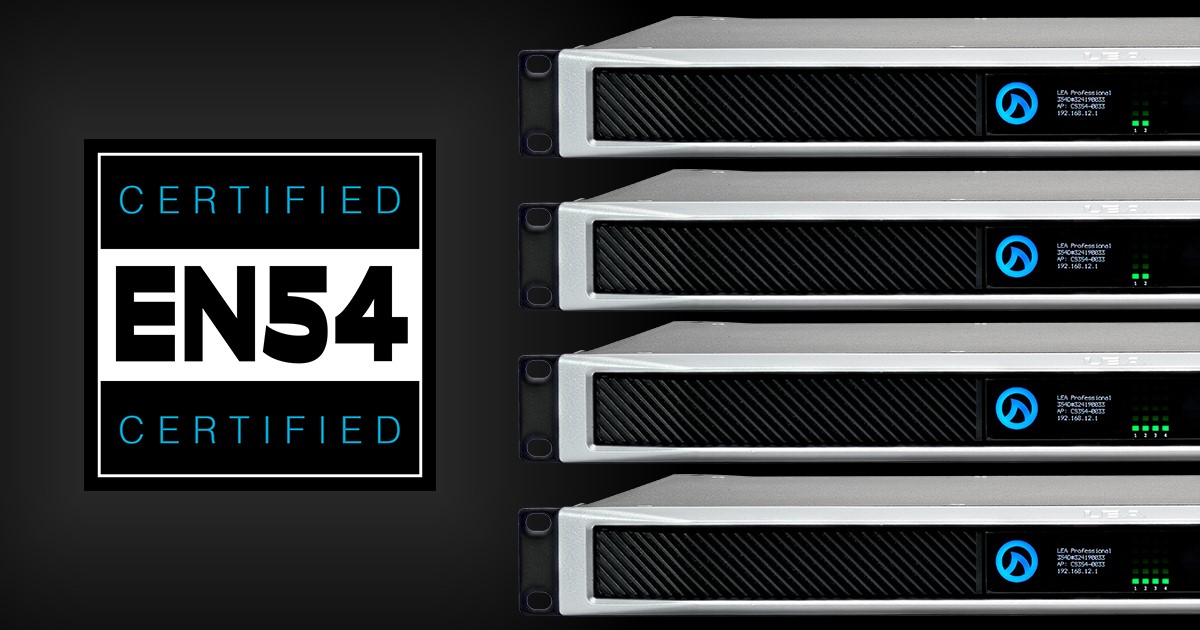 LEA Professional Achieves EN54-16 Voice Alarm Certification
Since our launch in 2019, safety and performance have always been a priority. We are happy to announce that our Connect Series amplifiers have officially achieved EN54-16 voice alarm certification…Get more!
---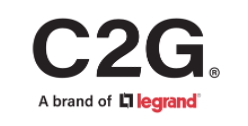 Check Out the Latest C2G Informative White Paper on USB4
Author Joe Cornwall, CTS-D/I, Details the Importance of Understanding the New Connectivity Standards in Comprehensive Guide to USB4 and Type-C for AV Pros
C2G is helping to educate AV and technology professionals on the ins and outs of USB4 and Type-C interfaces in its latest white paper, "A Comprehensive Guide to USB4 & Type-C for AV Pros." The white paper, written by Legrand's AV Technology Evangelist Joseph D. Cornwall, CTS-D/I, provides foundational knowledge of these new standards so AV and technology professionals can make the best connectivity design decisions.
This white paper will answer several key questions including:
What are USB, USB4, Thunderbolt 4, and USB Type-C?
How does USB Type-C handle power?
How is Extended Power Range different from the existing Standard Power Range in USB4, and what does it mean for system design?
What is a USB docking station?
How is Power Delivery handled in docking stations?
What is USB Type-C Alternate Mode?
What are EMCA cables, and are they passive or active?
How does video work over USB Type-C?
See Legrand's full library of white papers, guides, and e-books at https://www.legrandav.com/resources/white_papers_guides_and_ebooks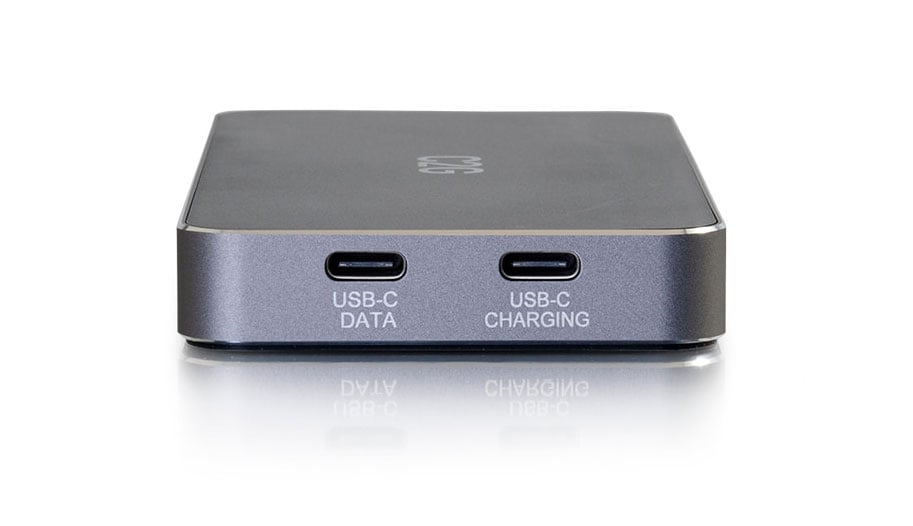 Legrand | AV Residential Gives You the Playbook for Creating Amazing AV Experiences in Homes and Light Commercial Environments at CEDIA Expo 2022
See Products From Chief, Da-Lite, Shading Systems, Luxul, Middle Atlantic Products, On-Q, SANUS, and Vantage Integrated to Address the Latest Home AV, Networking, and Infrastructure Trends and Challenges
Legrand | AV is rolling into CEDIA Expo 2022 with lots to see and learn following a six-city residential Roadshow. In booth 19035, attendees will experience inspiring and on-trend home vignettes and lifestyle areas featuring solutions from Chief, Da-Lite, Legrand Shading Systems, Luxul, Middle Atlantic Products, On-Q, SANUS, and Vantage, all creating amazing smart home AV and resimercial experiences.
Home Theater and Media Rooms
At the show, Legrand | AV will reveal a unique home theater offering: Da-Lite's new cable-drop feature, SightLine. Available with Da-Lite's tried-and-true Tensioned Advantage electric screen, SightLine gives the impression of a floating screen. A suspension system is packed into the electric screen's single-roller design, featuring three or four cables that are virtually undetectable when lowered and that eliminate the unsightly black border above the projection screen. What's more: Installers no longer have to measure and specify drop distance when ordering for a fast, hassle-free experience. The cables allow the screen to be adjusted to any drop distance, up to 70" between the ceiling and the top of the screen.
Need a large flat screen with flexible viewing options in the media room? No problem! The SANUS VLT7 Advanced Tilt 4D Premium TV Wall Mount represents the next level of advanced tilt technology. With 6.8" of extension, it allows even the largest TVs to be tilted in four different directions without limitations — not only up and down but also left and right for even the largest of TVs. The extension offers a larger tilt range, eliminating the problem of large TVs installed on traditional tilting mounts from hitting the wall.
Address today's wireless audio trends with SANUS' WSS52 Sonos Five or Sonos PLAY:5
mount and Extendable Soundbar TV Mount designed for the Sonos Arc Soundbar. To securely hold the Sonos Five or Sonos PLAY:5 in either vertical or horizontal orientation, the anodized aluminum design of the SANUS WSS52 perfectly complements the modern look of the speaker while placing it at optimal listening height. It's available in black or white to match the Sonos Five, fashionably delivering optimum performance for ambient listening, stereo pairing, or surround sound. Complete the seamless look, free of pesky cables, with the Press Fit cable management technology, which secures and conceals cords down the back of the stand. Designed in partnership with Sonos, the SANUS Soundbar Bracket for Sonos Arc is compatible with and attaches directly to most TV mounts from other brands, including full-motion mounts to move the TV and speaker together, for a seamless look that only takes 15 minutes to set up.
Infrastructure: Storage, Cable Management, Networking, and Power
Cables and devices have never looked so organized! Installers can mount devices and organize their On-Q enclosures with the new Forward Keyhole Post Clips and Small Device Mounting Clamps, designed using Forward Technology™ for a quick and easy install. On-Q will also showcase its 9" and 17" Dual-Purpose In-Wall Enclosures, designed to provide in-wall storage of AV devices behind mounted TVs or for structured wiring organization and distribution. Proudly made in the USA, they are engineered out of Wi-Fi transparent material for uninterrupted control of entertainment devices stored inside, such as a Samsung One Connect Box, Apple TV, Roku, Amazon Fire TV, small network switches, and more. They also include generous knockouts for cable management and power and an enclosure cover, trim ring, and drywall clips, ideal for new construction and retrofit installations.
Middle Atlantic Products powers up any AV experience starting at the foundation with its power and rack solutions. Featuring six surge-protected outlets, with three connected to a battery backup system, the Structured Wiring UPS UPS-SC600 is the perfect compact solution for protecting electronics during a power loss or surge event. Leveraging Middle Atlantic two decades of AV expertise, NEXSYS combines power distribution and power backup into one comprehensive, reliable power platform for AV systems.
In addition to reliable power solutions, visitors to the Legrand | AV booth will see Luxul's industry-trusted networking solutions in action. Luxul's Epic Mesh brings all the simplicity of a traditional mesh system and combines it with features built for the custom installer. Its built-in ProWatch+ allows for remote monitoring and management of all connected network devices, saving installers time and money by reducing truck rolls. Its 4x4 backhaul means better communication between nodes, providing less network congestion and faster Wi-Fi speeds. Plus, it's backed with an industry leading 3-year warranty and free lifetime support.
Luxul's line of SW-510/610 Series PoE+ managed switches provide flexibility to meet today's requirements for today's and tomorrow's challenges. Each featuring a large PoE+ budget and the ability to be aggregated together, installers can mix and match these switches based on project need. Plus, all are ProWatch Integrated and include PoE Self-Healing.
Home Office
Defend against work-from-home cable and charger clutter: Chief's Koncīs™ Charging Hub brings elegant and convenient charging options to the company's Koncīs Monitor Arms. The hub features USB-A and USB-C charging ports for desktop charging of personal devices, such as mobile phones and tablets.
Training Opportunities
Brands of Legrand | AV will deliver training opportunities to empower integrators in the latest home and networking trends:
On Thursday, Sept. 29, in room C144:
9-10 a.m.: Everything you need to know about AV Power: Selecting the right power products to enhance the AV Experience and increase system reliability and longevity.
On Friday, Sept. 30, in room C148:
9 -10 a.m.: Remote Management Made Easy with Luxul ProWatch: Dive into the features and capabilities of Luxul ProWatch remote monitoring and management system! Integrators will learn how properly implement the system agnostic ProWatch and how it can help businesses become more profitable. This class will go through the initial site setup and all the remote options ProWatch offers on each product through the app.
10:30 -11 a.m.: Catch Up With Luxul:This class will highlight all the benefits of Luxul's new SW Series Managed and Unmanaged Switches, Epic Mesh Wi-Fi System, and much more. The company will also pull back the curtain and provide a preview of some upcoming products
1-2 p.m.: Selling Integrating the Complete Lighting Experience – Legrand Shading Systems with Vantage: Learn key shading selling points from Legrand Shading Systems, plus integration and control of shades from Vantage.
At the Legrand | AV booth integrators will also have an opportunity to join free 10-minute Luxul networking training sessions throughout the show. Learn more at www.legrandav.com.

Legrand Shading Systems Debuts New Designer Shade Fabrics From Coulisse and More
Make a Fashion Statement With Window Coverings Outfitted With Legrand Shading Systems' New Line of Alluring, Runway-Inspired Decorative Fabrics
Legrand Shading Systems is excited to announce the launch of its new fabrics featuring designer collections from Coulisse, Twitchell, Phifer, and more. Fashion-forward, beautiful, and functional, the curated collections feature new decorative, solar screen, sustainable, and room-darkening options — perfect for dressing up windows in style and spicing up any room. With this latest release, Legrand now offers 753 fabrics in its portfolio.
These unique collections from Legrand Shading Systems will dress up any space. From delicate screens to richly textured linen black-out fabrics, homeowners and interior designers will enjoy making a statement with their windows:
Highly regarded by designers, the Coulisse line reflects European style with textures and colors inspired by nature. Legrand Shading Systems has added several Coulisse collections that provide many light filtering levels to create attractive, elegant finishes, including Como, Hampton, Mexico, Mombassa, Salvador, and Santiago styles.
The Twitchell fabric line encapsulates laid-back luxury to achieve the all-American boho feel with meticulously designed, high-quality woven fabrics. Made in the U.S., Twitchell's EarthTex and Shadeview solar screen collections provide a unique color and style not found in other fabric lines.
Sustainable meets chic with the new options in Legrand's Phifer fabric line, featuring stylish, high-performance fabrics with several certified sustainable selections. Phifer has been expanded with additional colors, lighting-filtering and black-out choices, including an aluminum-back-performance-plus option.
Blackout is the new black with Legrand's growing Blackout Beyond basic, the new collection also offers a variety of black-out styles and shades, whether customers want a dark, goth-inspired look or a summery light color that will still keep sunrays out.
For windows that need the option of both lighting filtering and room darkening, Legrand has several matching light-filtering and black-out fabrics available, which utilize one set of brackets for two shades. In addition, these new fabrics pair beautifully with Legrand Shading Systems' new Designer Series decorative brackets and hembar endcaps.
Legrand Shading Systems has just launched two new fabric books packed with all the new fabrics.Dealers can order the new books featuring Coulisse and the other new high-end fabric collections on the online service center (OSC) or from their customer service rep. Fabric swatches can be orderedhere.
---
USB3.x C-C 10m Extender with Included Plenum Cable & Isochronous Data Support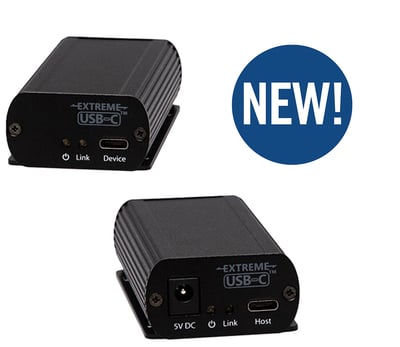 Liberty's New High-Performance USB3 Extender is In Stock!
High-performance USB3 extenders are hard to find right now. Liberty's all-new Intelix Series USB 3.x C-C Extender (INT-USB3.1-ARJ) powered by Icron extreme USB-C technology is in stock and shipping! Perfect for USB3 extension up to 10 meters. Includes a plenum-rated 10m cable with protective pull eye, mounting hardware, and power supply in the box.
For true USB-C applications, this device can deliver 900mA power to the connected client device without the use of the external power supply. This is a very powerful USB extender offering maximum camera support at a reasonable price. Check it out!
https://secure.libertycable.com/product_details.php?pitem=INT-USB3.1-ARJ
Contact your Liberty team for more information.
---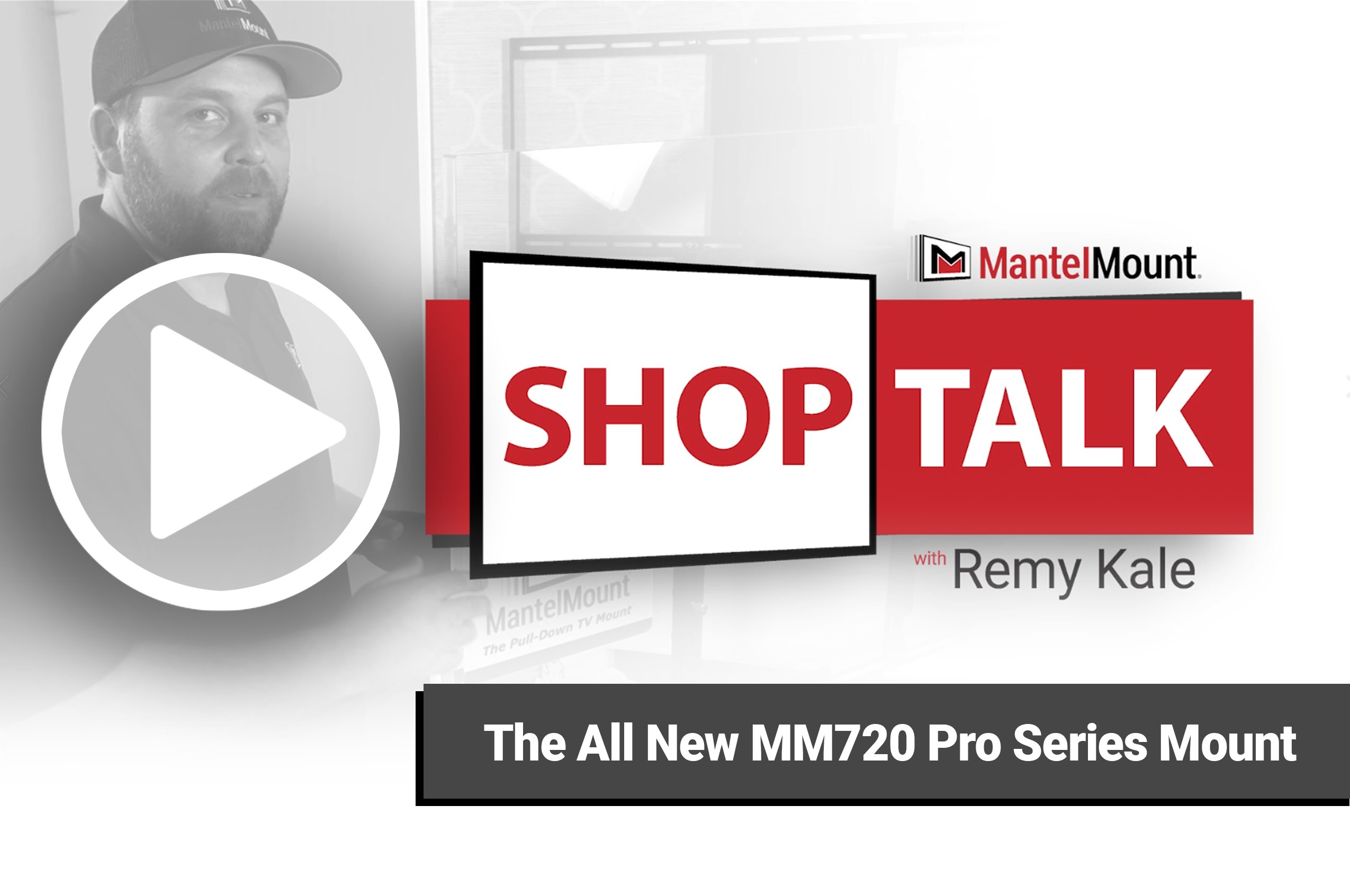 Introducing the all NEW MM720 Pro Series Mount AND our new product lineup.
>The highly upgraded new MM720 replaces the MM710's position in our lineup, at the same cost and margin!The greatly enhanced MM720 (with patented features) is available exclusively to MantelMount Pro Dealers.
---

Monitor Audio Installation Amplifiers
The Monitor Audio Installation Amplifiers are built to do more and use less space. They feature cutting-edge technology for the best sound performance in any installation project and are backed by a 5 year warranty! The multi-channel amplifiers can be used in a wide range of applications in residential and commercial properties with power up to 2000 watts. Audio channels can be grouped or bridged for flexible installations, configurable to 1,2,3,6,8 or 12 channels.
We have selected the world renowned Hypex amplifiers to guarantee reliability and the great sound quality you'd expect from Monitor Audio, reduced into slim 1U and 2U high cases that universally fit into most racks whilst delivering 93% energy efficiency. Auto ranging allows for use in any territory without the need for a separate power supply.
There are two types of amplifiers within the range:
Distribution Amplifiers - Full connectivity with simple wired voltage trigger or signal sense.
Connected 'Connect' Amplifiers - More complex DSP and IP control included, offering wider flexibility and integration. Using the 'Connect' IP interface, a web application which can be accessed by any device with a web browser, allows the installer to set features and fine tune audio performance remotely from the amplifier location. The installer can therefore be in the same room as the speakers when performing these tasks.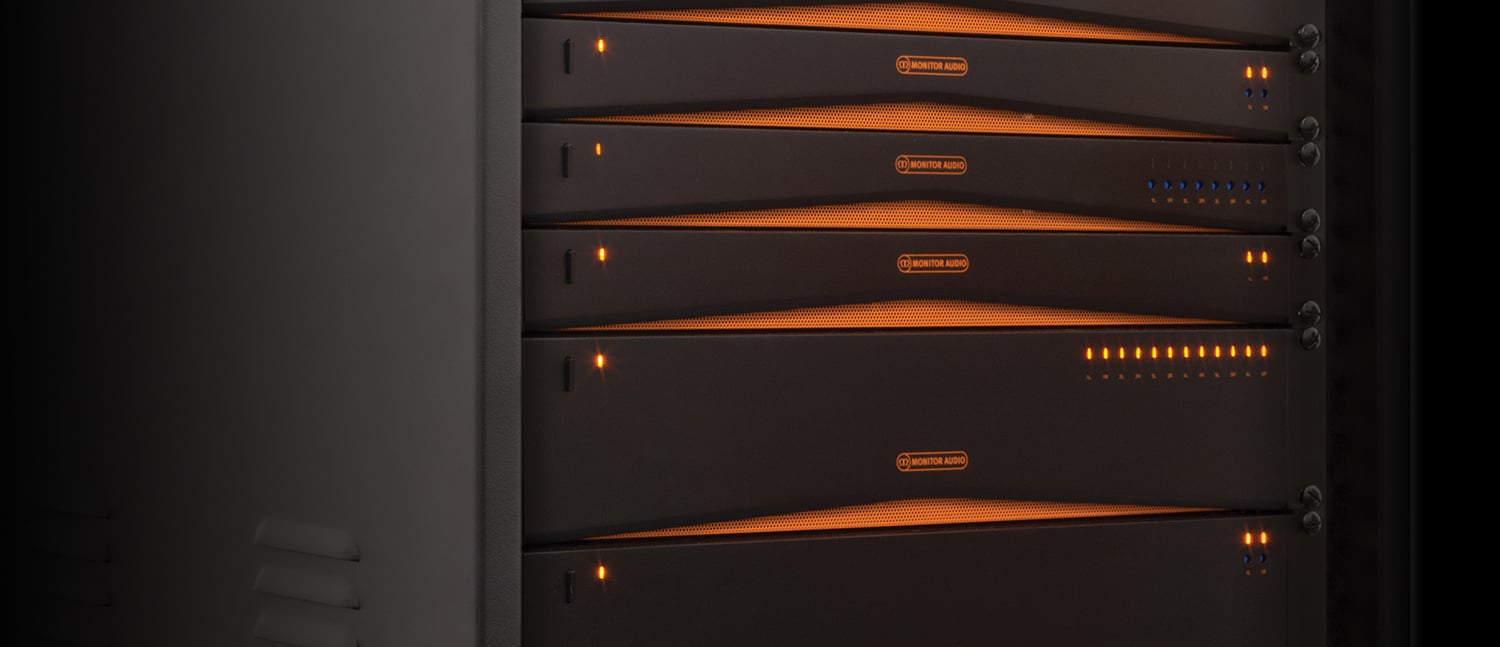 ---

Platinum Tools AnnouncesDigital Tone and Probe Kit
Platinum Tools®, the leader in solutions for the preparation, installation, hand termination and testing of wire and cable, is proud to announce the launch of the Digital Tone and Probe Kit (p/n TDG310K1C). Now shipping, the kit has an MSRP of $144.95.
"The TDG310K1C Digital Tone and Probe Kit allows tracing and locating of single or bundles cables that are connected to unpowered or active networks such as phone lines, network cables or coax cables," explained George Jang, Platinum Tools product manager. "The built-in test functions can verify proper termination of network cables or test for shorts in the single-ended test mode."
Features include race and locate cables in unpowered or live circuits; audible and visual signal strength indicators; built-in testing of RJ45 terminations; check status of analog phone lines; built-in high-intensity flashlight.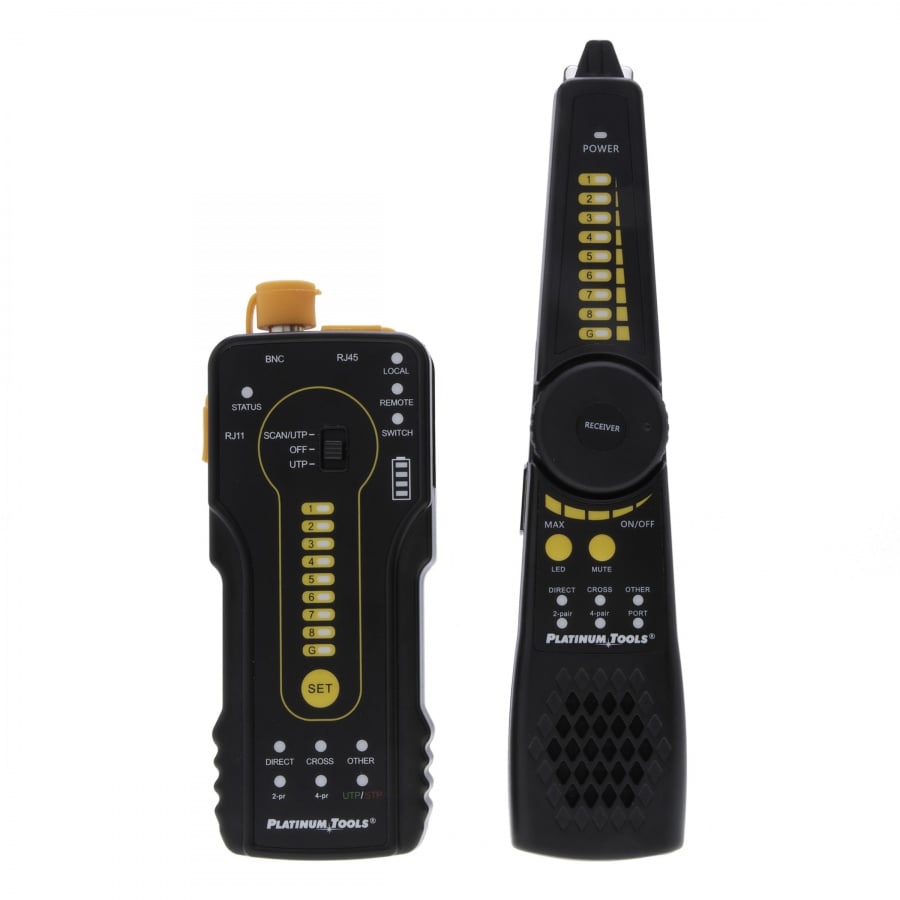 ---

Don't Miss the Functionality of RTI's Integration Designer 11 at CEDIA Expo 2022
Latest software release adds adaptive auto-programming, a built-in driver store, a new user interface, and more for residential and resimercial applications
At CEDIA Exp 2022, Booth 16049,RTI will bring a major new update to its award-winning Integration Designer control application software. The new Integration Designer 11 enables you to achieve faster, more efficient installations with all the advanced customization for which RTI is renowned. It adds time-saving performance tools and features an all-new user interface template, new icons and background libraries, custom sliders, and more to personalize residential and commercial projects.
The most visible feature in Integration Designer 11 is the all-new "Coral" template with swappable backgrounds, customizable sliders and scrolling viewports across touchscreens and mobile devices, and new graphics and fonts — all with auto-programming that adds efficiency to every project. Behind the scenes is the integrated System Manager — with adaptive auto-programming intelligence — adding feedback for scenes, rooms, and automations while auto-generating new macros based on what's already been programmed in the system. Another major new addition is the built-in Driver Store, enabling integrators to find all drivers without leaving the software and searching on a separate driver site, saving time on every project. And more than ever before, RTI programming is easily reusable, again making integrators more efficient across all projects.
But it's not just about efficiency; Version 11 of the CEDIA Product Hall of Fame award-winning Integration Designer enables you to personalize and customize solutions that meet every home or business owner's unique needs.
More information about RTI is available at https://rticontrol.com/integration-designer.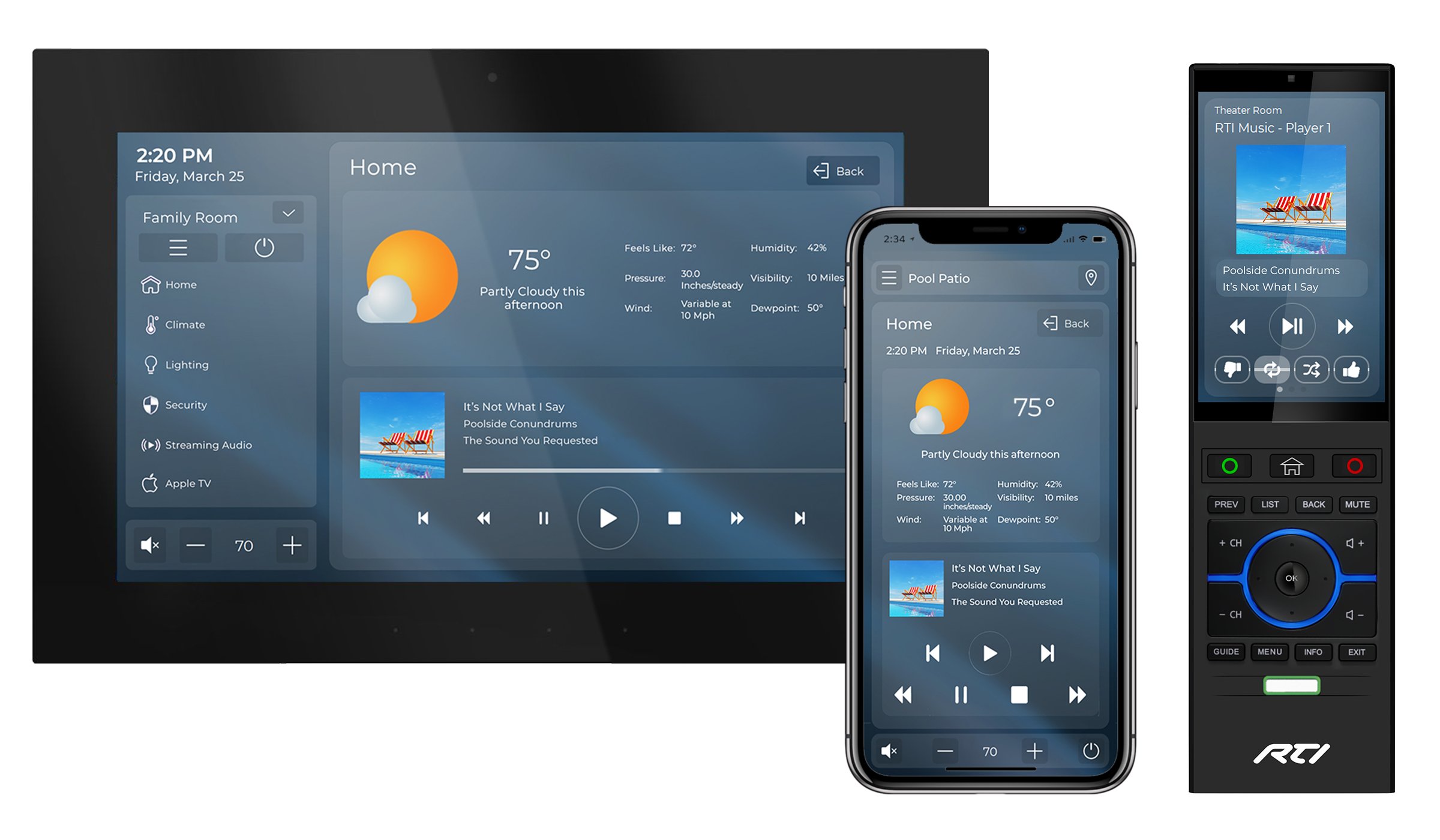 ---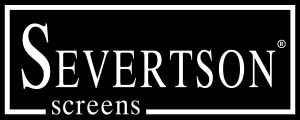 Severtson's Legacy/Impression Series Fixed Frame Projection Screens
Severtson's Legacy and Impression Series fixed frame solutions are ideal choices for home theaters, conference rooms, venues, conference rooms, and other applications where a permanent projection screen is desired. The Legacy Series is a collection of entry-level fixed frame projection screens designed for easy assembly and built for long-lasting quality, rivaling the quality of competitor's "high-end" screens. The Impression Series is a collection of fixed frame projection screens designed for specialized applications, including 3D, behind-screen sound systems, ambient light environments, and more.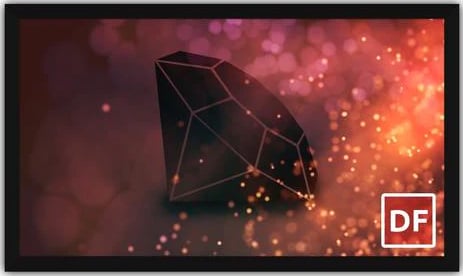 ---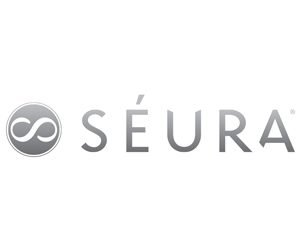 Séura Full Sun Series TVs
Designed for any outdoor location, Séura® Full Sun Series™ delivers 2000-nits, color-calibrated, for the industry's brightest direct-sun outdoor TV. Unlike alternate outdoor TVs that dim the backlight to moderate the TV temperature, you don't have to compromise brightness in hot temperatures with Séura outdoor TVs. Séura's weatherproof TVs have the widest temperature range and are built with Séura's proprietary active heating and cooling system to withstand -40° F to 140° F. Enjoy peace of mind with an outdoor TV built to the highest quality standards and an industry-leading 2-year outdoor warranty.
Brightest-in-class: 2000-nit brightness is over 30% brighter than closest competitor
Most weatherproof: IP55 rated to keep out rain, snow, ice and dust
Widest temperature range: Withstands extreme temperatures from -40°F to 140°F
Best warranty: Industry-leading 2-year outdoor warranty
Learn more about Full Sun Series TVs athttps://seura.com/products/outdoor-tvs/full-sun-series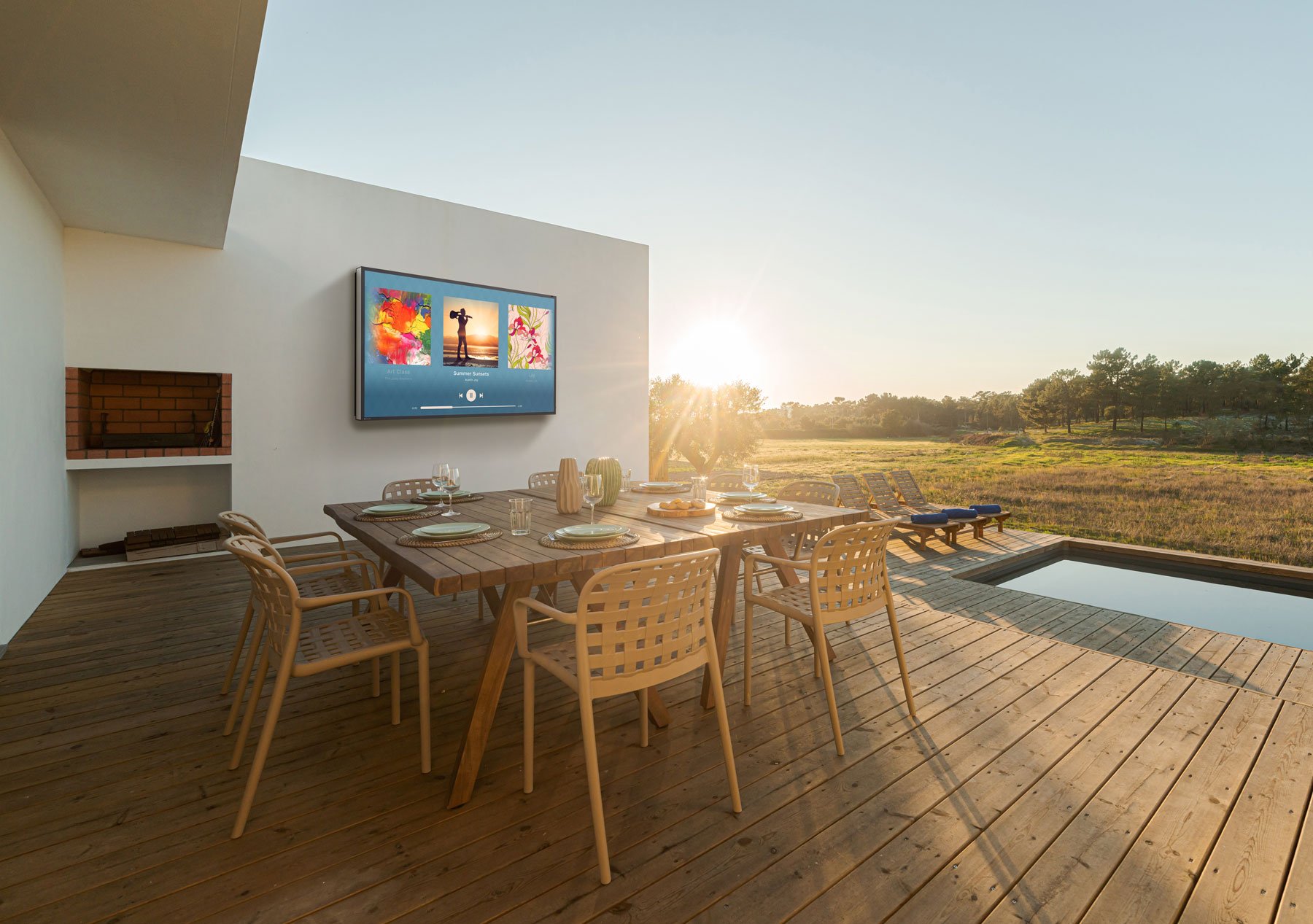 ---

TechLogix Networx MOFO™ Series
MOFO™ 3-2-1 cables feature a plenum-rated jacket, are immune to interference, are completely powered by the USB bus and are available in lengths of 3m, 5m, 8m, 10m and 15m. Plus, MOFO™ cables are built with four strands of re-terminable multimode fiber allowing cable runs to be upgraded and re-purposed in the future using standard fiber optic tools and connectors.
MOFO™ HDMI cables leverage a true fiber core to deliver unparalleled speed, bandwidth and reliability. Pre-terminated connectors accommodate installations in seconds and the optical construction provides complete immunity to RF, EM and electrical interference. Plus, MOFO™ cables are built with four strands of re-terminable multimode fiber allowing cable runs to be upgraded and re-purposed in the future.
MOFO™ PT Series combines fiber-based cabling with traditional table inserts and wallplates, delivering cleaner installations, fewer failure points and better bandwidth. Simply pull, plug and play. The MOFO™ PT Series includes USB cables in a variety of lengths, HDMI cables in a variety of lengths, aluminum table insert grommets in black or white finish, and aluminum decora wallplates in black or white finish. Simply combine components based on your installation. The system leverages TechLogix's MOFO™ fiber-based technology to manage 18G 4K60 HDMI and universal USB formats (3-2-1 technology supporting full-speed, hi-speed and SuperSpeed USB).
The MOFO™ ST armored series, unlike their non-armored counterparts, feature stainless steel micro-armor and a tactical weather-proof jacket, providing reliable HDMI connectivity in harsh environments. ST cables are available in lengths from five meters to 100 meters and are available as standard cables or factory-installed on tactical reels. All options include factory-installed weatherproof headshell caps.
---

Now Available! TRENDnet's 16-Port Gigabit PoE+ Switch
Installers and integrators can save on equipment costs and reduce installation time with TRENDnet's TPE-TG161H, 16-Port Gigabit PoE+ Switch. This switch features a 120W total PoE power budget, and supplies 16 Power over Ethernet devices with up to 30W per port. With PoE technology, users only need one set of cables to deliver both power and data.
The new fanless design reduces unnecessary energy consumption and eliminates disruptive operating noise. Easily connect and network your PoE and PoE+ devices, such as high-power wireless access points, PTZ and other advanced IP cameras, VoIP phone systems, IPTV decoders, and access controls.
Learn more about TPE-TG161H and TRENDnet's additional Gigabit PoE+ Switches in the newly released product catalog!
http://downloads.trendnet.com/Marketing/catalog_2022/2022_product_catalog081022_web.pdf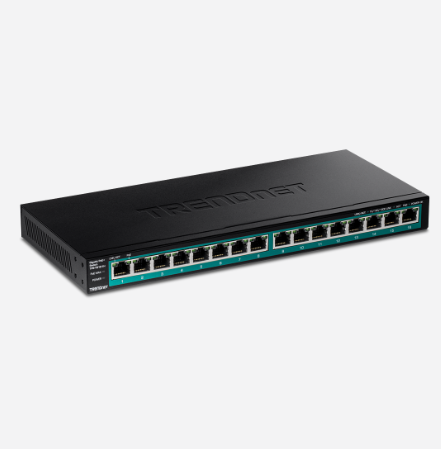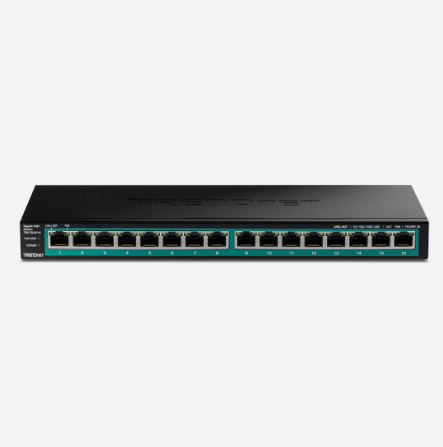 ---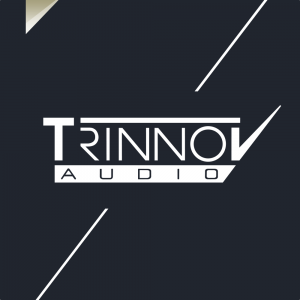 Trinnov + Kaleidescape:
$1,000 in FREE Movies
Trinnov dealers: are you aware of our promotional partnership with Kaleidescape? This program brings two industry leaders together to benefit your new private cinema clients. They can jump-start their Kaleidescape movie collection with $1,000 worth of Trinnov-curated movies and concerts, complete with four demo scripts FOR FREE if they buy both an Altitude and a Kaleidescape system at the same time.
Customers that purchase a Trinnov Altitude32 or Altitude16 processor and a Kaleidescape system will receive a pre-loaded complimentary package of 4K Dolby Atmos and DTS:X mastered titles, valued at $1,000. The package includes Trinnov's ownExperiencetrailer and Music Machine One music video.
We've even included a set of custom scripts with the best scenes for demonstration, hand-selected by Jon Herron. Note that the four demo scripts are designed to make it simple for your clients to show off their new system to their friends. Word of mouth is always the best marketing tool – if you can manage it. These scripts are designed to help. Plus, it's a great starter collection of content.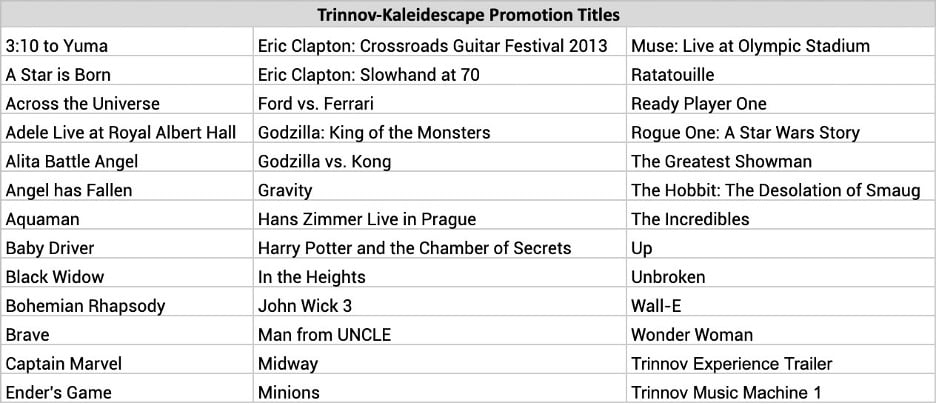 You have plenty of time to take advantage: this program runs through December 31, 2022, and is subject to Terms Conditions. Contact us with any questions.
---

WyreStorm Releases the Mighty Superspeed USB-C to USB-C Cable
WyreStorm launches EXP-CAB-USBC-xM, a series of quality USB-C to C cables, capable of transmitting A/V and data over standard copper. USB data is powerfully rated up to Superspeed 20 Gbps for fast file transfers or connecting USB 3.0 equipped devices such as conference cameras. The USB-C to C cable supports Alt-Mode, which allows 4K60 video to be transmitted from USB-C laptops or mobile devices.
For a perfect pair, try linking the cable with a WyreStorm Apollo, Synergy Presentation Switcher, or IDB In-Desk-Box. The brand-new EXP-CAB-USBC-xM supports 100W power delivery. This is important because, let's face it, in today's society, we need our devices more than ever. With the new EXP-CAB-USBC-xM, this benefit is conveniently emphasized allowing users to charge their device while they present.
With a 16-lane core that is rated for the USB 3.2 Gen 2x2 Superspeed specification, users can transfer data with blazing speeds up to 20Gbps. This makes transferring large files a breeze, as well as connecting high-speed USB devices such as 4K cameras more compatible and effortless.
The mighty cable supports video passthrough in addition to USB data using USB Alt-Mode. The Alt-Mode adds A/V capability in addition to the USB data communication. Looking for a way to send high resolution 4K video? Simply connect USB-C equipped laptops or mobile devices to a connected display or WyreStorm Synergy Presentation Switcher.
The EXP-CAB-USBC-xM was designed with durable construction as a top priority. WyreStorm's USB-C cable heads are made of a strong cast aluminum, protected with a thick PVC jacket to withstand kinks, pulls, and daily abuse. WyreStorm additionally offers a generous lifetime warranty on cables, as we believe in our solutions and aim to back them up.
Great for the corporate and education space, as well as many other verticals, the EXP-CAB-USBC-xM is a true standalone or excellent additive to an installation.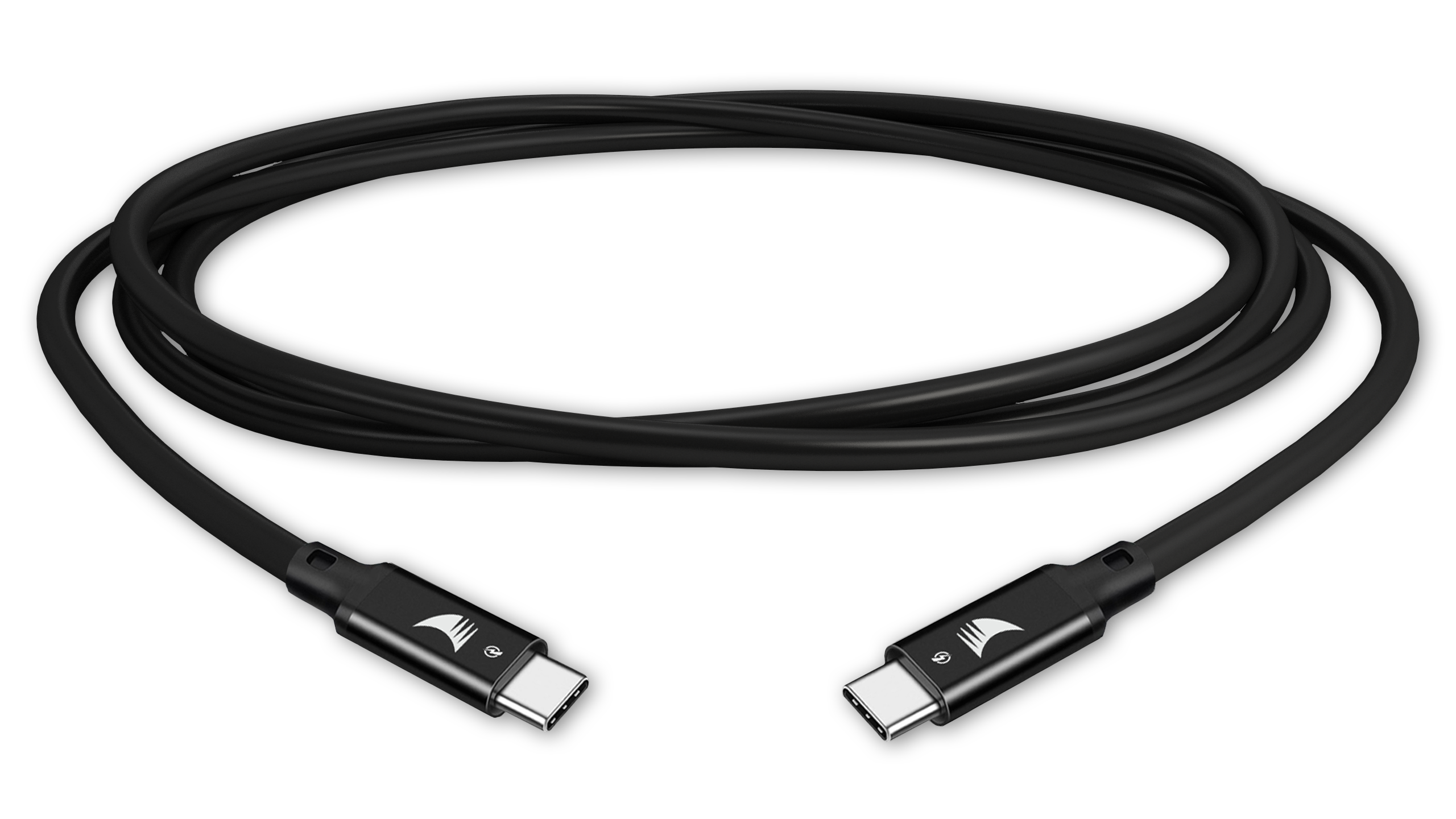 ---

Yamaha UC is excited to officially announce our partnership with D-Tools! Integrators will now be able to access our updated listings and incorporate Yamaha's audio solutions into their designs. Built for easy user configuration and experience, our conferencing and collaboration solutions carry Yamaha's long-standing reputation of impressive engineering and high-quality audio. From personal Bluetooth speakerphones, to sound bars, to Speech Privacy Systems, each one of our audio solutions is designed to maximize productivity by facilitating clear communication.
Currently, the most-requested item at Yamaha UC is a family of products called ADECIA: a complete, customizable audio solution for the office or the classroom. ADECIA includes four Yamaha components: Dante-enabled microphones (RM-CG ceiling, RM-TT tabletop, or RM-W wireless), the RM-CR remote conference processor, the Intelligent L2 Network Switch with PoE, and Dante PoE Powered line array speakers.
Once installed and configured via one PoE network cable, the ADECIA system automatically detects all components and configures them to be optimized for the room environment; adjusting for speaker and microphone location, reverberation characteristics of the room, and echo behavior. Each microphone is packed with Yamaha's unique audio processing technologies, including: Human Voice Activity Detection, Adaptive Echo Cancellation, Automatic Gain Control, Noise Reduction, and Dereverberation.
ADECIA's biggest selling points include its easy installation, seamless configuration, and impressive sound pick-up and delivery to the far end. Recently, the ADECIA Ceiling Solution received a glowing review from the Systems & Industrial Engineering department at the University of Arizona; as the Senior Systems Administrator cited fewer troubleshooting calls made to the IT department and higher satisfaction among the teaching staff. Customers also appreciate the ability to mix and match microphones, as seen in the Building Industry Association of San Diego installation, using both the RM-CG Ceiling Microphone and two RM-TT Tabletop Microphones in a 40-foot by 19-foot room.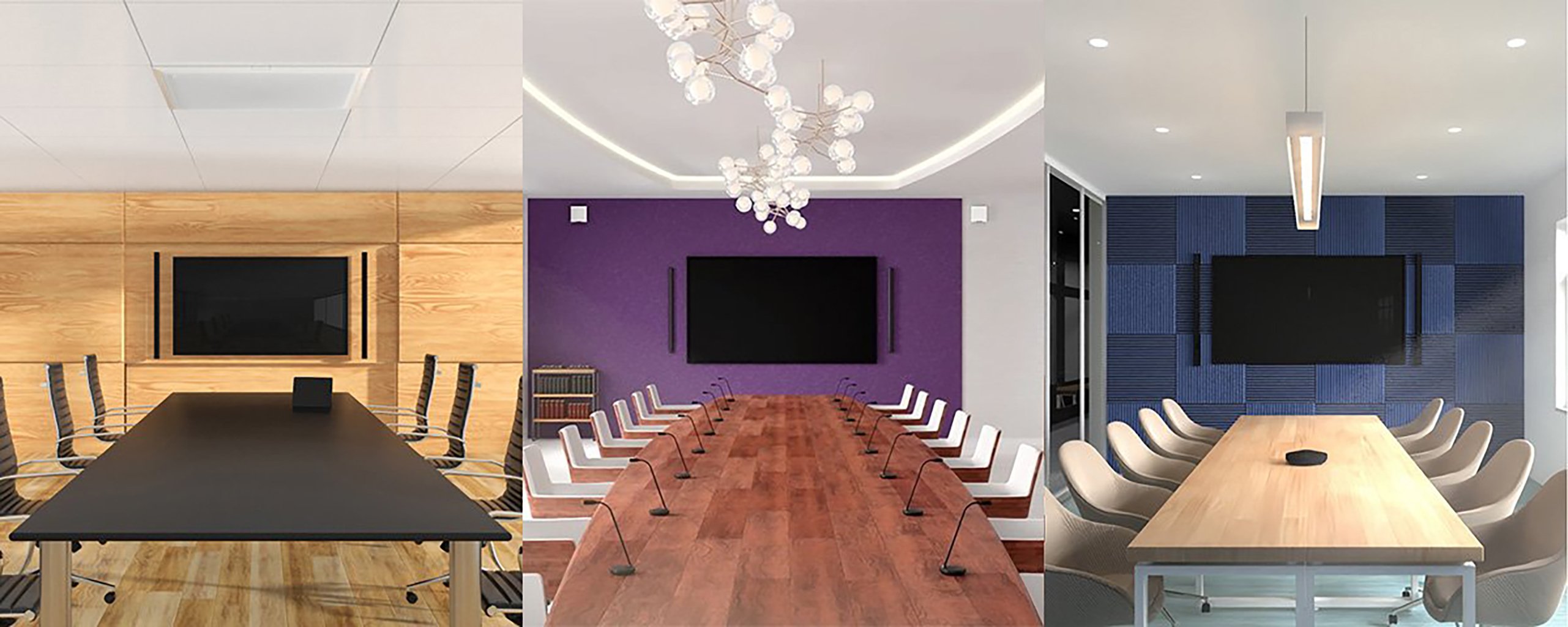 ---