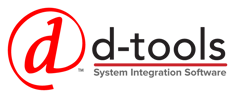 D-Tools i3 Partners realize the importance of bringing you their product information and have chosen to support the D-Tools user community by joining the program and making their product data directly available through D-Tools software. Read on for the latest supplier company news and product updates.
---
AiSPiRE introduces AURORA line featuring Full Visible Spectrum color tuning LEDs
AiSPiRE introduces AURORA, an unprecedented upscale offering of luminaires designed for connected living Full Visible Spectrum color tuning LEDs with color correcting optical technology offer human centric recessed downlighting catering to the needs of the modern technologist and integrator. Choose any color you can imagine, including the crispest white light or the softest pastel white light with the ability to control saturation and hue for full color gamut control with gradients of saturated colors from 1-100% and a Tunable White CCT range from 1650-8000K. More is available with HCL programming.
Using popular control systems available in the marketplace, along with DMX, AiSPiRE controls luminaires that create different moods most suitable for the activity of the hour. Create a deep blue light for exercising or a romantic warm light for entertaining—providing a perfect canvas to use lighting to change the color and ambience based on the user's activities. Adjustable downlights discretely accent fine works of art with full color volume so they can be better appreciated by guests. The recessed downlights are engineered to fit in nearly any ceiling plenum, offering full functionality at any ceiling height. Choose a paler color with a slower logarithmic dimming curve to extend the warm ambience of sundown well into the late evening. Or change the home theater into a more fun experience by welcoming guests with a splash of purple light, and then transitioning to a cool white light to help guests adjust at the end of the movie.
AURORA is not just for the interior. AiSPiRE offers a full range of outdoor fixtures featuring AURORA technology for landscape lighting and architectural illumination. Accents are ideal for spotlighting trees, flagpoles and sculptures while other luminaires wash outdoor walls and facades. In-ground fixtures are ideal for uplighting in driveways and most natural terrain. The versatile Box and Barrel luminaires deliver high performance up and down lighting on buildings and other structures.
---

AtlasIEDhas launched a new microsite designed as a resource for school administrators, safety directors, and technology stakeholders who want to learn about solutions designed to assist in executing emergency preparedness plans, enhance the delivery of routine information, support successful student outcomes, and reduce teacher fatigue.
AtlasIED's new Tech for Safer Schools site is a helpful tool for technology decision-makers, offering solutions to real-world challenges facing K-12 schools. The site identifies specific hardware, software, and complete, scalable communications platforms for classrooms, buildings, campuses, and entire districts, that seamlessly integrate with existing building systems such as security, access control, and fire alarms. Additionally, the FAQ & Resources section offers informative blogs, case studies, and a collection of answers to questions commonly asked by K-12 administrators about technologies to support building-wide safety plans, common school-day processes, and classroom instruction.
Often those who are tasked with finding the technology to upgrade legacy systems such as intercom, PA, and classroom audio amplification aren't aware that these systems can marry in a more unified and future-resistant network-based system. This microsite aims to educate those in the difficult position of outlining modernization efforts so they can understand and ask about the technologies that may work best for their districts. It also walks them through the process of potentially identifying gaps in existing processes to strengthen the systems that support them.

---

Belden Innovation Leads to New Patch Panel and Cables in Q1 2021
Through new product launches in Q1 2021, Belden continues to offer its customers more options to manage high density, reduce installation time and safely transmit data and power in data center and enterprise network applications.
REVConnect® 1U48 Patch Panel
The REVConnect Connectivity line now includes a one-of-a-kind, high-density patch panel that comes with 48 ports in a 1U space. It utilizes REVConnect termination technology and is available in Category 5e, 6 and 6A configurations, as well as flat or angled alignments. The new patch panel—available as a preloaded or empty patch solution—offers superior labeling with 1U 48-port configurations and REVConnect color-coded icons for easier, faster deployment.
FiberExpress Hybrid Copper-Fiber Cable Line Expansion
Save installation time with Belden's FiberExpress Hybrid Copper-Fiber Cables, which use only one cable to safely transmit data and power across long distances for applications such as PON and DAS. The product line now includes indoor and indoor/outdoor 2 mm breakout cables, low-smoke zero halogen in AIA and non-armored versions, and indoor/outdoor 2 mm/3 mm breakout or distribution plenum cables in AIA versions. These cables are ideal for remote locations where standard power is unavailable or too costly—and PoE is unable to reach.
Digital Electricity™ Cable Line Expansion
Deliver power to applications with distance limitations that PoE and remote DC powering can't support. Belden's Digital Electricity (DE) Cables can transmit up to 2,000W or reach up to 2 km. This product line now offers an indoor and indoor/outdoor 2 mm breakout plenum cable that delivers DE power on the copper pair while sending data via fiber.
To learn more about these solutions, as well as the types of technology and applications they support, visit www.belden.com/products/new-products.
---

New Article from Cleerline SSF™: Multimode Fiber Types
Cleerline SSF™ has written in the past about the difference between single mode and multimode fiber and on the distance limitations between fiber types. However, there are 5 grades of multimode fiber: OM1, OM2, OM3, OM4, and now OM5. What exactly makes them different? Read Cleerline's new article at https://cleerlinefiber.com/2021/01/27/multimode-fiber-types/ to find out. Here are some important excerpts:
At the core (pardon the pun), what separates multimode fiber grades are their core sizes, transmitters, and bandwidth capabilities.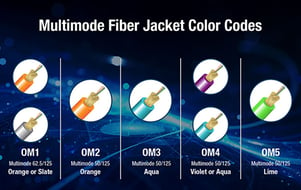 Optical multimode (OM) fibers have a core of 50 µm (OM2-OM5) or 62.5 µm (OM1). The larger core means that multiple modes of light travel down the core at the same time, thus the name "multimode."
Legacy Fiber: OM1
OM1's 62.5 µm core size means that it is not compatible with other grades of multimode and cannot accept the same connectors. Since OM1 and OM2 can both have orange outer jackets (per TIA/EIA standards), always check the print legend on the cable to ensure you are using the correct connectors.
Laser-Optimization: OM2, OM3, OM4, OM5
Laser-optimized OM2, OM3, OM4, and OM5 fibers are designed to work with vertical-cavity surface-emitting lasers (VCSELs), generally at 850 nm. These fibers all have a core size of 50 µm.
OM5?
OM5 is a wideband multimode fiber, identifiable by a lime green outer jacket. It has many of the same characteristics of OM4, including the same EMB and distance limitations for 10 GB, 40 Gb, and 100 Gb Ethernet.
What to Install
For most applications requiring multimode fiber, Cleerline recommends either OM3 or OM4. Particularly, OM3 remains our choice for most residential installations with cable distances of 300 meters (1000 feet) or less.
Learn more at https://cleerlinefiber.com/2021/01/27/multimode-fiber-types/
---

New Agility Battery Motor Electric Screen Option for all the Benefits of an Electric Screen but with the Flexibility of Wire-Free Installation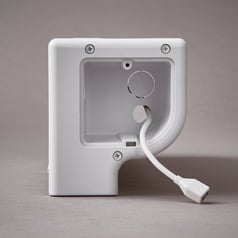 Agility™ Battery Motor Option is now available with the new Tensioned Designer Contour and Designer Contour – ceiling or wall-mounted electric screens. Available in diagonals up to 110"" in 16:9 HDTV format and 113"" in 16:10 Wide format, this motor option is ideal for no-fuss installations or where flexibility is required to retrofit buildings.
Check out the flyer to learn more!
Dual Vision is now HD Progressive ReView 0.9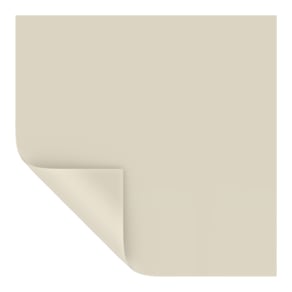 Dual Vision has transitioned into the HD Progressive family of surfaces as HD Progressive ReView™ 0.9. When first released into the rental and staging market, Dual Vision was designed as a front and rear projection screen surface. Over time, the formulation evolved. Now, it's best served as a rear projection surface only.
Today, Dual Vision possesses the quality, handling, color (light gray) and resolution capabilities that are consistent with the HD Progressive family.
HD Progressive ReView 0.9 now features:
Increased stability and thickness of the vinyl, doubling life expectancy
Increased stiffness to improve hang in tensioned screens
Screen Surface Feature Icons Explained in New Brochure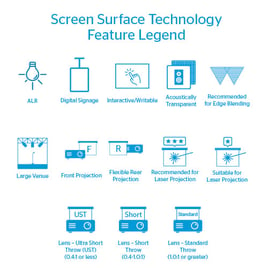 Looking for a quick reference tool for identifying screen surface technology features that best support your projects? Simple graphic icons are associated with each Da-Lite screen surface on LegrandAV.com to at-a-glance identify the best uses for each screen surface. Now, a new accompanying brochure defines each of these features, ideal surfaces for each feature and provides links to supporting materials.
---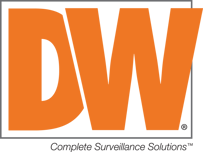 Digital Watchdog® Offers Market Certified High-Capacity Blackjack® Rack™ Server
The UL-listed and NDAA/TAA compliant rackmount server offers a full 5-year warranty and next business day onsite hardware repairs.
Digital Watchdog announces the release of our new Blackjack Rack server. This new 2U rackmount server is ideal for large-scale applications, offering extensive recording capabilities and robust hardware with DW Spectrum IPVMS and 8 recording licenses pre-loaded, ideal for a single location or part of a scalable solution.
Blackjack Rack servers are the ultimate solution for recording multiple IP cameras of any resolution at up to 600Mbps throughput. The servers are NDAA/TAA compliant, UL listed and includes Windows® 10, Windows Server® 2019 or Linux® Ubuntu® OS on a separate 240GB NVMe SSD. The 2U rack-mountable hardware features single and dual Intel® Xeon processor, dual network cards, dual power supply and removable hot-swappable drives. The Blackjack Rack server comes preloaded with DW Spectrum® IPVMS and eight recording licenses, up to 192TB raw internal storage with RAID5 and is ONVIF conformant. The server comes complete with a 5-year, on-site, Next Business Day*, Keep Your Hard Drive warranty to ensure peace of mind.
To learn more about the new Blackjack Rack server and all of DW's industry-leading video surveillance products, visit us at www.digital-watchdog.com.

---

1000 Series
THE LOUDSPEAKER THAT LETS EXCELLENCE TAKE CENTRE STAGE
The 1000 Series range offers outstanding excellence, embodying the unique savoir-faire of the Focal brand: exclusive technologies, unrivalled performance, multiple configurations and French craftsmanship. With its seven products, including two Utopia models, the range promises sensational Stereo and Home Cinema reproduction.
EXCEPTIONAL LISTENING EXPERIENCES
The 1000 Series range offers outstanding excellence, embodying Focal's extensive savoir-faire: exclusive technologies, unrivalled performance, multiple configurations and French craftsmanship.
The seven integrated products are infused with flagship technology and include two Utopia products - The sign of ultimate craftsmanship and Focal's signature sound. The range promises sensational Stereo and Home Cinema reproduction.
UNRIVALLED PERFORMANCE
Made in France in our Ateliers, the 1000 Series are equipped with Focal's world-renowned technology: 'W' sandwich cone and Beryllium tweeter. The sound delivered is remarkably clear and precise.
CUSTOM CONFIGURATION
These in-wall and in-ceiling loudspeakers are discreet, complementary, adjustable and can be positioned for flawless sound spatialization. The two Utopia products offer Focal's signature sound and the ultimate installation thanks to their performance. The flagship integrated products are complementary to the range and are designed to be assembled together.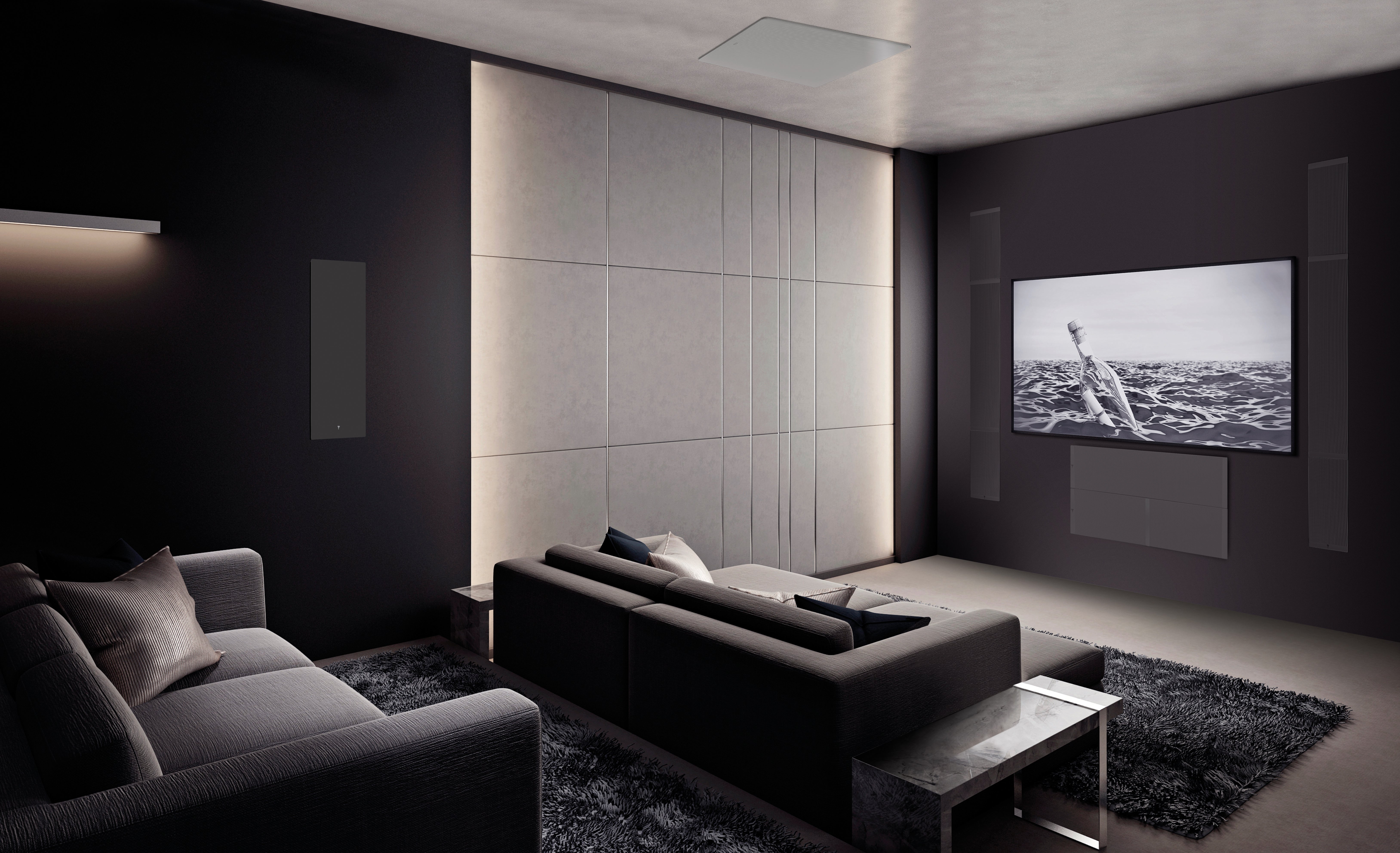 ---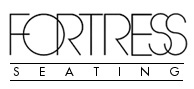 NO PLATFORM…..NO PROBLEM
The Ultimate Flexibility When Planning a Theater
Sight lines are as important as anything in the home theater. Sometimes we must make sacrifices in this area. Either the ceiling is too low for a platform or it's an existing theater without platforms. So when platforms are not the preferred solution you can still raise the second or third row by using Fortress' Motorized Adjustable Seat Height Accessory. Fortress' seat height actuators allow you to raise the entire row up 8 inches. This sophisticated motion system is combined with heavy duty actuators to physically lift an entire row of seats. The lift is a maximum of 8 inches but can be stopped at any point. This option offers the ultimate flexibility when planning a theater. Now everyone can view the movie from a vantage point and platforms become a choice….not a necessity.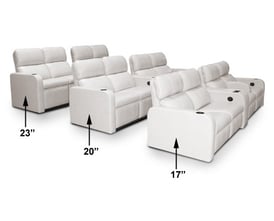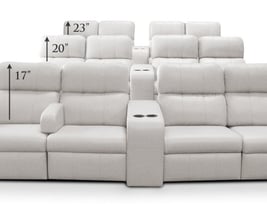 Seat Height Options for Every Budget
No platforms? ...Tight Budget?
A great solution!
Build each successive row 3 inches higher.
Everybody gets a good seat.
---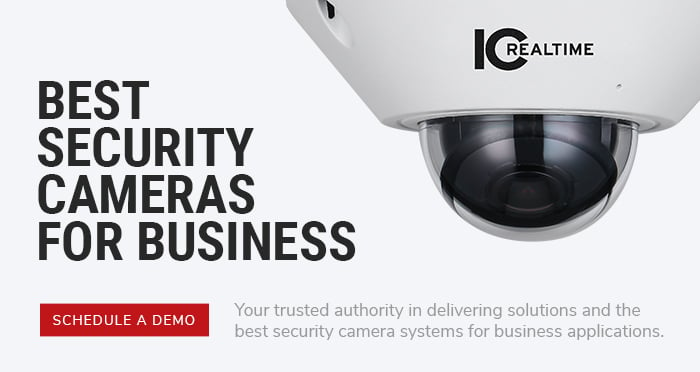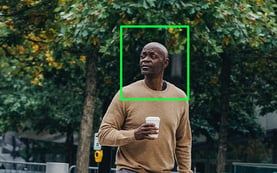 QUALITY PROFESSIONAL SECURITY SYSTEMS MADE TO LAST
IC Realtime's comprehensive solutions span all business sectors & maximize the key benefits of the best video surveillance systems for commercial applications.

NETWORK VIDEO SOLUTIONS FOR ALL INDUSTRIES
• IMG - Flexsmart AI
• PTZ Auto-tracking
• Perimeter Protection
• Facial Recognition
• Extended Poe/poc
• iSniper+ Night Color
• 360 & Panoramic Cameras

• People Counting
• License Plate Cameras
• NEMA & Solar Security
• ella - Intelligent Search
• Black Out Cameras
• CMS - Video Distribution
• Thermal Solutions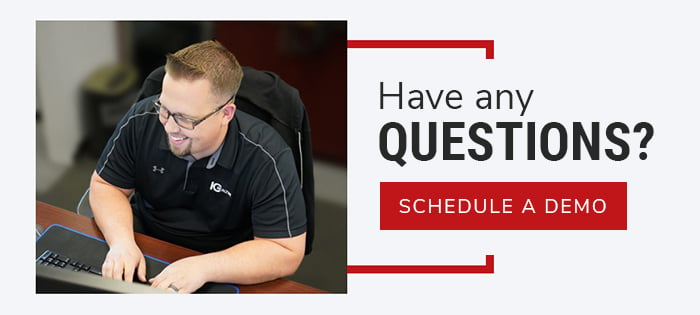 ---
Josh.ai Introduces Quiet & Whisper Response Modes
Sometimes it is nice to have Josh Micro respond to commands loudly over background noise or a busy household. At other times, a softer voice response is preferable. For instance, when children are asleep in the next room. Either way, the volume Josh Micro responds with when confirming commands is a personalization feature that can make your smart home experience even more intelligent and friendly.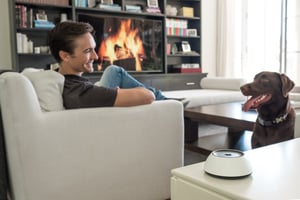 Currently, users can adjust Josh Micro's response volume manually in a few ways. The Josh App and Josh Portal provide device tiles for each Josh Micro in a project that offers various customization settings, one of which is a slider to adjust the desired volume level. If someone prefers to interact with the hardware directly, the capacitive touch dial on the top of Josh Micro adjusts its output volume. However, the downside of these manual methods is that they require the attentiveness of the user to remember to adjust Josh Micro prior to interacting with it.
The team at Josh.ai has solved this challenge, making voice experiences in the home more intuitive and joyous in the process. Users are now able to proactively adjust the output volume of each room's Josh Micro with conditional logic via programming in Josh.ai's natural language scene editor. Custom installers and technically savvy clients can proactively set the volume level of each room's Josh Micro depending on a trigger, like the time of day or if another event takes place.
Watch the demo here and feel free to reach out (sales@josh.ai) with any questions!: https://www.youtube.com/watch?v=lC4i480VKbM&feature=youtu.be
---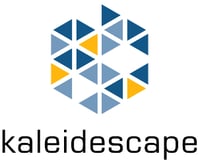 Kaleidescape is proud to highlight three areas in which we are increasing the value proposition for both our dealers and product owners.
Starting mid-March, we'll be launching our first online learning and certification platform. Our new Dealer Webinar Series begins with an over of the latest changes and how they benefit our dealers: Click here to register for the March 16th live event at 8am and 3pm PST. Register even if you can't make it and we'll send you the recording.
While Premiere as a system has been end of life'd, we are committed to supporting our dealers and existing Premiere owners by continuing to offer key system components, assuring that anyone who wants to keep their Premiere system running, can do so. That said, adding a Strato to their existing system allows users to enjoy the experience they've come to love, along with HDR, UHD, Atmos, and other amazing features.
Our newest feature came out about three weeks ago. Strato owners now have access to rent more than 8,000 titles in the same pristine quality they get when purchasing, as well as access to brand new PVOD releases. Please check the FAQ here for details or register for the March webinar by clicking here.
March webinar link: https://kaleidescape.zoom.us/webinar/register/WN_QQ0JmjfWRFWvxc-3sOobRQ -- March 16th 8am & 3pm PST
Bonus quick read: Kaleidescape's CEO, Tayloe Stansbury sits down with John Sciacca for a discussion about what drew him to Kaleidescape, the new movie rental feature, and more: https://www.cineluxe.com/from-customer-to-ceo-a-conversation-with-kaleidescapes-tayloe-stansbury/
---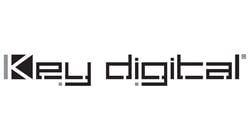 Key Digital 8K Cables: KD-Pro8K3BX, KD-Pro8K6BX, KD-Pro8K10BX
Key Digital releases 8K 48G Ultra High Speed Certified HDMI cables in lengths of 3ft (0.9m), 6ft (1.8m), and 10ft (3m). This cutting-edge cable series features Dynamic HDR, Dolby® Vision, HDCP2.3, and enhanced gaming features for superior performance.
Each cable offers certified 8K Ultra High Speed resolution support up to 7680x4320 60Hz at 4:4:4 with 48 Gbps Bandwidth Ultra High Speed performance for the highest HDMI video standards and 10K 4:2:2 24/30Hz support.
Key Digital's 8K cable series are HDCP 2.3 compliant with media encryption and are backward compatible with previous HDCP versions. Deep color is supported up to 8K 4:4:4 16bit 60Hz, 4:2:0 16bit 120Hz; and 4K 4:4:4 16bit 60/120Hz. Each cable features support of Dolby Vision and High Dynamic Range (HDR) format and dynamic delivery for brilliant images.
Audio Return Channel (eARC) support allows audio to be returned from the display back to the HDMI source for amplification and display. Support for digital audio formats includes DTS-HD Master Audio™, DTS:X®, Dolby® TrueHD, Dolby Atmos®. The Ethernet channel on the cables supports up to 100 Mb/s of Ethernet speeds between two HDMI connected devices.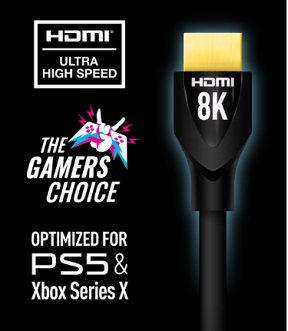 For enhanced gaming and virtual reality experiences, this cable series provides auto low latency mode, quick frame transport, quick media switching, and variable refresh rate. These features are optimized with popular gaming systems such as PS5 and Xbox Series X.
Shipping at the end of Q1! Read more about these cables here and check out our website for more of our products!
---

Kramer Hybrid Education Solutions - Education for Everyone, Everywhere
Kramer's easy to install, easy to operate, and easy to maintain Hybrid Education Solutions seamlessly integrate the latest collaboration technology for instant, on-screen lesson presentations from any device. From software agnostic and fully flexible solutions, to dedicated Zoom Rooms™, Kramer Hybrid Education Solutions perfectly pair professional audio and video hardware, media streaming capabilities, and the most popular video conferencing software, improving engagement for in-class and remote students. Kramer's Hybrid Education Solutions are comprised of technology designed specifically to outlast the pandemic, making the long-term investment worthwhile.
Worry-Free Wireless Connections
Easily connect and present lessons from any wireless device to in-class and remote students
Immersive Learning Environments
Students and educators enjoy an immersive learning environment with a dedicated display for video conference participants, and a second screen for sharable lesson content
Flexible & Versatility
Kramer Hybrid Education hardware platforms provide the flexibility and versatility needed to meet the demands of today's in-class/online learning environment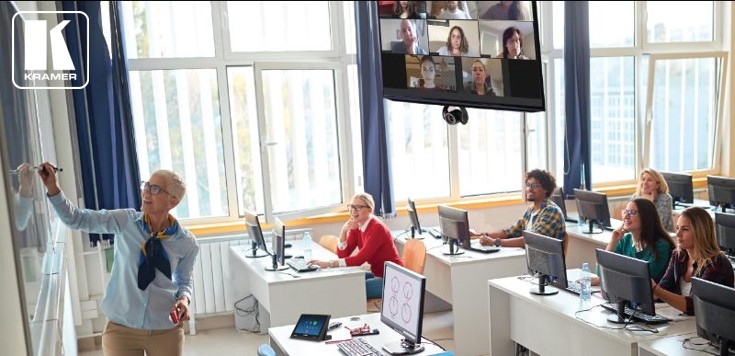 ---
Teaming up in Harmony

Introducing the "TeamUp+" Series Multi-Format Table Box VC Collaboration Switcher/ Extender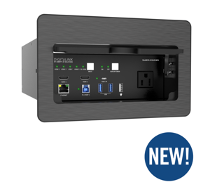 "TeamUp+" Series Multi-Format Table Box VC Collaboration Switcher / Extender
The DigitaLinx "TeamUp+" Series Multi-Format Table Box VC Collaboration Switcher/Extender (DL-SC41UP-BXTX) introduces an innovative and seamless way of collaborating, teleconferencing, and presenting in a multi-format 18g 4k60 switcher-extender.
Create a cross functional, multi-platform, multi-use conference, training, or huddle room with the ability to house your video, audio, data, and power connections in this neat, tidy, table box, tucked perfectly away.
Go ahead and BYOM; no need for an additional dedicated computer. Ideal for software-based video teleconference rooms, presenting with this multi-format 18g, 4k60, 4x1 (standalone) or 5x1 (When using optional HDBT RX, DL-SCU-RX) switcher-extender is as easy as plug and play.
No guess work is required with our intuitive Smart-Auto switching function that acknowledges when either the (3) HDMI, (1) USB-C, or 4-Port USB device is engaged. Automated preconfigured RS232 offers a convenient solution to command your display "ON" when a video signal is present or turn the display "OFF" if no video or activity is presently being used.
This unit is perfect for bridging presentation and video into one seamless experience compatible with most video platforms, such as Zoom and Teams — all backed by a 5-year warranty.
Learn more at https://secure.libertycable.com/product_details.php?pitem=DL-SC41UP-BXTX or Reach out to Liberty AV's knowledgeable customer service team at 800-530-8998 or via orders@libav.com.
---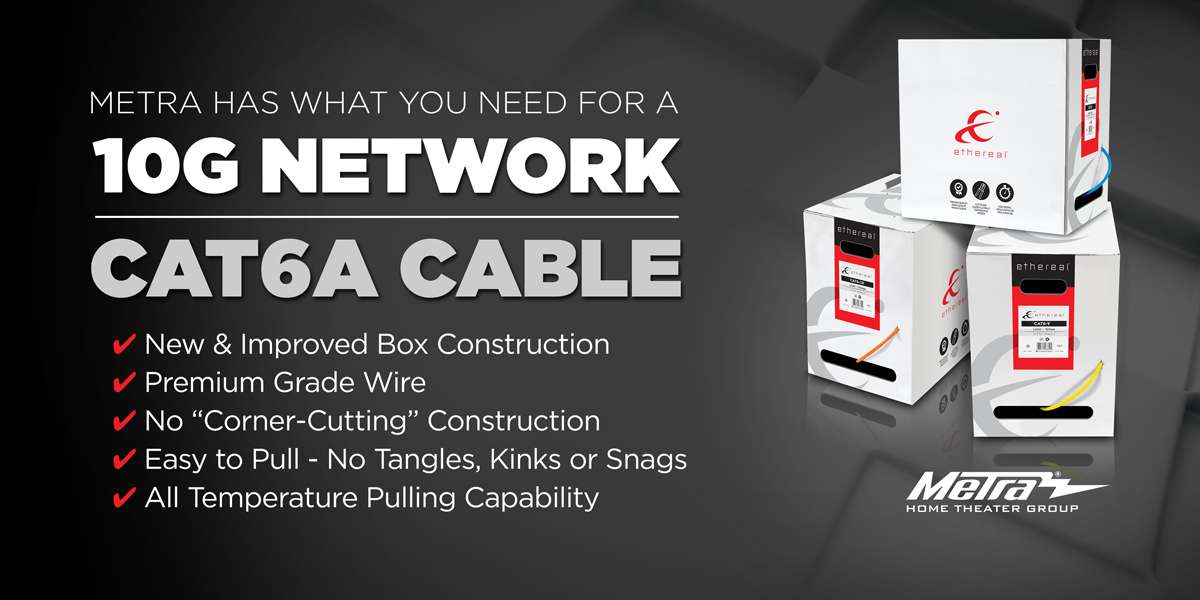 Metra Home Theater Group has the supplies you need to upgrade or create a 10G network! Do you have to meet 10GBASE-T certification requirements? Metra's Ethereal Cat6 and Cat6A bulk wire are available in different options for your next project. Follow Metra's recommended instructions for category cable installation to help ensure your system passes the test, available online here.
Ethereal Category 6A wire supports 550 MHz at 10Gbps up to 100 m / 328 ft for 10GBASE-T network. For installations that are 54.8 m / 180 ft or less in length, our Ethereal Category 6 supports 550 MHz at 10Gbps and is available in shielded or unshielded options. Ethereal's new and improved box construction makes it even easier to pull wire!
You can see all of Metra's category cable options online here.
---

Monitor Audio Super Slim Speakers
Monitor Audio's Super Slim Series brings a fresh approach to in-wall and in-ceiling speaker design. The series features one in-ceiling model and three in-wall models with three performance levels. All four models provide versatility while their slim profiles and 2" depth offer flexibility with endless installation scenarios, enabling high performance sound where previously none was possible.
The three in-wall models share the same footprint and pre-constriction bracket, providing simplicity as well as the option of specifying a higher performance model in the range before completion.
CSS230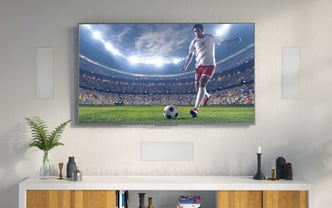 The CSS230 is a brilliantly innovative design with an impressively shallow 2" mounting depth, custom built to offer hi-fi levels of performance in spaces where no high quality speaker has gone before. The hybrid back-box provides the best of all worlds for installer and customer. Combined, the three proprietary 3" C-CAM mid-bass units achieve the bass output of a 6 1/2" driver, all from a super-stealthy flush-fitted profile.
WSS130
The entry-point WSS130 features 3" MMP II cone drivers, augmented by a 1" (25 mm) Gold Dome tweeter and is likely to excel in many general home theater and music applications. This MPP cone technology allows for a simple crossover design and smooth overall sound character.
WSS230
The mid-point WSS230 features Monitor Audio's renowned C-CAM metal cone drivers and is ideal for set-ups where even more critical music reproduction is required. It offers a step-up in performance in increased precision and detailed sonic characteristics, when compared to the WSS130.
WSS430
The WSS430 offers supreme audio performance, drawing on design principles and materials from Monitor Audio's flagship Platinum speakers. Employing dished C-CAM cones, the WSS430 design ensures ultimate diaphragm rigidity. The MPD high frequency transducer technology - also from Monitor Audio's flagship Platinum designs - ensures incredibly low distortion, delivering clear high frequency to over 50 kHz.
---

MuxStream Live Streaming Software
MuxLab introduces a new line of Live Streaming Solutions which allow you to live stream to all your followers in minutes. The easy to use streaming kits offer simple installation and high quality streaming and allow you to quickly be streamed to YouTube, Facebook, Instagram, Wowza, and many more services you already know and love. The kits come in two models; Single Camera Live Streaming Solution when one camera is all you need, and Multi Camera Live Streaming Solution with the added flexibility of multiple camera angles for a more professional experience. Both kits include an HDMI PTZ camera, HDMI premium certified cables, a wireless mic, and the use of the intuitive MuxStream app.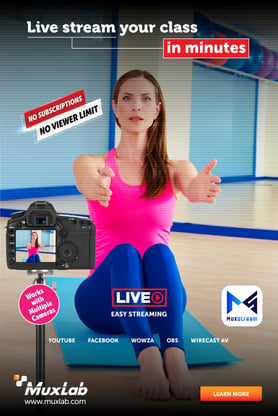 The MuxLab MuxStream Control App is free to download, available for iOS and Android tablets, and Windows PC. MuxStream walks you through a step-by-step setup process of streaming to YouTube, Facebook and Wowza, so even the novice will manage this task with ease. The AV over IP H.264/H.265 4K Transmitter supports up to 4K video @ 30Hz and may be located up to 330ft (100m) from an Ethernet network switch and supports PoE (but a PSU is included) and supports low bandwidth for streaming AV content over the Internet.
The overall system has been designed with ease of use in mind so that anyone can be up and running in no time. There is no need to spend time will complicated systems, when MuxLab's streaming solutions offer you a high quality and flexible alternative that does the job without the fuss, while being a pleasure to use.
Link: http://stream.muxlab.com/education/
Download Link: https://muxlab.com/muxstream
---

Platinum Tools® Announces TPS200C Pocket-Sized PoE++ Tester
Platinum Tools® (www.platinumtools.com), the leader in solutions for the preparation, installation, hand termination, and testing of wire and cable, is proud to announce the launch of its new pocket-sized PoE++ tester. Now available, the TPS200C has an MSRP of $89.00.
"The easy-to-use TPS200C has been designed for all varieties of PoE…up to 56 volts and 280 watts of power," explained Sean Rothermel, Platinum Tools product manager. "Powered by the PoE circuit, the TPS200C requires no batteries and can be used inline with an actual PoE device to measure current flow, or by itself in Powered Device (PD) Simulation mode to determine the maxi­mum power available from the PoE power source."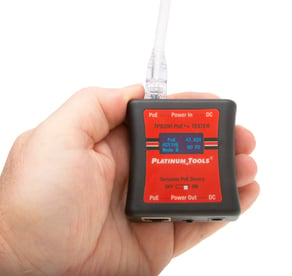 Additional features include: Tests up to 4-pair PoE (IEEE 802.3bt Type 3); Easy-to-read, bright, scrolling OLED display; Test PoE on active data cables without interrupting data flow; Automatic mode and polarity detection; Tester features dual RJ45 ports for testing PoE and dual 2.1x5.5mm DC jacks for testing DC power supplies; Includes 2.1x5.5mm DC patch cable; Dimensions: 2.50in. square x 1.00in. thick (63.5 x 63.5 x 25.4mm); Weight: 2oz. (55g).
For additional pricing and more information on Platinum Tools and its complete product line, please visit www.platinumtools.com, call (800) 749-5783, or email info@platinumtools.com.
---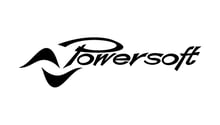 Powersoft Extends Free Warranty to Five Years on All Rack Amplifier Platforms
Italian audio manufacturer Powersoft has announced a further 12-month warranty on their renowned rack amplifiers for all customers who register their product for free to MyPowersoft, Powersoft's online portal. This free extension brings the total warranty length, including the four years standard warranty, to five years.

As of the Monday 22nd of February 2021, all customers buying Powersoft amplifiers on or after this date will need to register their product on MyPowersoft within 30 days of purchase to benefit from the extended extra year warranty.

All customers who have previously purchased a rack amplifier prior to this date, that is still covered by the standard four years warranty, can extend their warranty by a year by registering their product into MyPowersoft by the 23rd of April 2021.

Iacopo Vannucchi, Powersoft's customer care and service centre manager, commented, "In the last year, we've all seen and experienced unprecedented struggle within our industry. This is our way of offering a helping hand during these trying times."

MyPowersoft is Powersoft's online portal, in which users create profiles which enable them to take full advantage of their products and the exclusive benefits that come with the account.

By registering a product to MyPowersoft, users can check their product's history and current warranty status. Users also benefit from direct technical and commercial support from the team, as they can request and track their product repairs. Other benefits include access to the Power-Sharing and Comparison tools, examples of Powersoft designs, and webinar session access with Powersoft's audio experts.

"We want to provide our customers peace of mind that we have their products covered for years from the first day of purchase, and we're going to continue to do so long term," Vannucchi said. "This extra year brings our product warranty for our rack amplifiers to half a decade, free of charge. This warranty is a testament to the reliability of our amplifiers and the trust we place in them."

For further information on warranty coverage please visit:
https://www.powersoft.com/en/support/warranty/
---

Primex SOHO Pro™ PR1500N
The Primex SOHO Pro™ PR1500N (narrow) WiFi transparent media panel forms the centerpiece of the connected home. It provides a centralized distribution point for the components and services that make today's homes smart.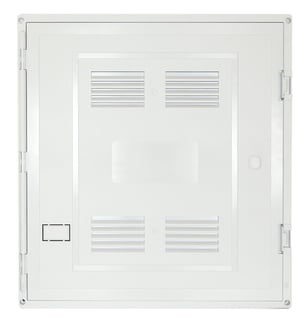 Its flexible design and selection of mounting systems provide a convenient, secure, enclosure for installing and distributing broadband and smart home services within residential premises.
The low-profile Narrow model lowers the lid depth by 1" (from the standard lid) and utilizes a hinge for a simple, clean installation. The lid also features a keystone adapter slot for optional front-facing connectivity.
---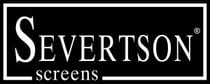 Severtson Screens Enhanced SAT-4K Acoustically-
Transparent Projection Screens
The enhanced next generation SAT-4K Acoustically-Transparent projection screen from Severtson Screens (www.severtsonscreens.com), a global leader in innovative and quality projection screens for the home theater, commercial, pro AV, and cinema markets, is now available. The SAT-4K has received tremendous accolades since its launch, and Severtson has built upon its success with its next generation which features an even finer weave that makes the viewing image even better than before. Made in the USA, the SAT-4K replicates the cinema experience in the home and commercial settings like no other projection screen on the market today.
The SAT-4K offers a seamless projection screen up to 15ft., 10in., and is also available as an option for Severtson's 4K thin/zero bezel fixed frame projection screen solutions. Acoustically-transparent, the entire sound stage can be placed directly behind the screen at the same horizontal axis, allowing the vocals and the special effects to be completely in sync with the brilliant images on display. This will allow for a completely immersive audio and video experience. Available in Impression, Deluxe, and Deluxe Curved configurations, the SAT-4K screen meets or exceeds all industry standards for optimum video and acoustic performance, providing reference quality reproduction of the digital image combined with true fidelity of the original soundtrack.
Custom and standard sizes are available. Severtson asks that customers contact them directly for individual pricing for their specific needs.
For more information, please visit www.severtsonscreens.com, 
call 480-610-5155, or email sales@severtsonscreens.com.


---

Sharp NEC Display Solutions
Sharp NEC Display Solutions recently launched a 3 part MultiSync series lineup of large format displays. It was important when coming to the market with this in maintaining the integrity and quality that NEC has been known for, but to come in competitively from a pricing standpoint. Recently highlighted was the ME Series that offers a new commercial design at a cost-conscious price point. Adding to the lineup are the M Series and MA Series offering more commercial use aspects.
The ME Series offers up sizes of 43", 50", 55" and 65". This 4k UHD model is set to run at 16/7 at brightness level of 400 cd/m². Respectively, the M and MA can be commercially ran 24/7 and each offering up a brightness of 500 cd/m².
M Series – 43", 49", 55", and 65" – 4K/UHD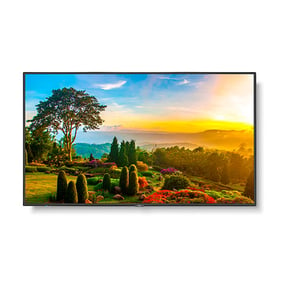 https://www.sharpnecdisplays.us/products/displays/m551
High haze
Landscape and portrait orientation
50,000 Backlight Life
Full metal chassis
HDMIx2, DPx1, Audio Mini Jack Out, IR In
SDM and Raspberry Pi Support
Full input detect
Ambient light sensor
Integrated cooling fans
New control key design
MA Series – 43", 49", and 55" 4K/UHD
https://www.sharpnecdisplays.us/products/displays/ma551
Wide color gamut
High haze
Landscape and portrait orientation
50,000hr Backlight Life
Full metal chassis
SDM and Raspberry Pi support
Integrated audio amplifier
HDMIx2/Out, DP x2/Out, Audio mini-jack out
Multi picture mode
Content rotation
SpectraView Engine
8K Support through daisy chain
Ambient light sensor
Integrated cooling fans
New control key design
---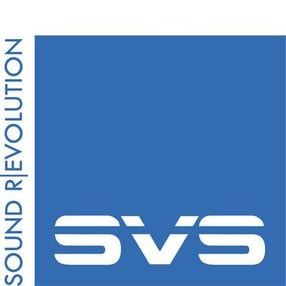 High-Fidelity Atmos Speaker & Highly Versatile Home Theater Speaker.
SVS Prime Elevation.

SVS Prime Elevation is an easy-to-mount, direct radiating height effects speaker for Dolby Atmos, DTS:X, and Auro-3D. With its innovative mounting bracket, it's also an outstanding solution for side surrounds, rear surrounds, or even front stage LCR speakers.
Easy to mount anywhere on the wall or ceiling, Prime Elevation solves common speaker placement issues confronted by installers. It also brings home theater audio to life with full-range frequency response, breathtaking clarity, and stunning dynamics.

The angled front baffle, refined acoustics, and proprietary mounting hardware enable clear, dynamic sound in room's where ideal placement of speakers is not possible. It is acoustically engineered to perform exceptionally well in any role and adapts seamlessly to any surround sound set-up.

SVS Prime Elevation takes ease of installation to new heights with the included Multi-Angle Wall Bracket (patent pending). The bracket lets users easily and securely mount the speaker on the wall in any of four directions: up or down-firing, and side or rear-firing, to get the best performance from anywhere in the room. It also features a universal mounting option with a ¼" 20TPI brass insert that works with many other kits. As a finishing touch, even the magnetic SVS logo on the front grille is adjustable to accommodate positioning.

Featuring a rated bandwidth of 55 Hz – 25 kHz (+/- 3dB), its optimized, angled front baffle affords the speaker its signature versatility and is designed with chamfers to reduce tweeter diffraction. SVS Prime Elevation is timbre matched to all other SVS speakers and subwoofers so any mix of products can be combined to create the ideal home audio system. SVS currently manufacturers two full speaker lines, the Prime and Ultra Series, as well as a range of sealed, ported and cylinder powered subwoofers, and a line of SoundPath Audio Accessories.

https://www.svsound.com/products/prime-elevation
---

Steinway Lyngdorf introduces its flagship processors in HDMI 2.1 versions: Lyngdorf MP-60 2.1 & Steinway Lyngdorf P300 2.1

Steinway Lyngdorf introduces 8K-ready HDMI 2.1 HDMI board updates for its flagship processors, Lyngdorf MP-60 2.1 and Steinway & Sons P300 2.1, to launch a new generation of home cinema, music, and gaming.
Continuing Steinway Lyngdorf's technology approach to the AV market, the company will be using INVECAS chips in the new solutions. INVECAS announced the world's first HDMI® 2.1 with HDCP 2.3 chip & IP solutions. "Steinway Lyngdorf and INVECAS, Inc. are collaborating in bringing the most advanced HDMI 2.1 home theater solutions to the market." said Chandlee Harrell, Senior Director at INVECAS.
"Staying at the forefront of cutting-edge technology is a founding mission for Steinway Lyngdorf," said Thomas Birkelund, CEO of Steinway Lyngdorf. "Our partnership with INVECAS represents just that, another step forward in providing our clients and partners with the very latest technologies for innovative video/audio experiences."
Key features of HDMI 2.1 include: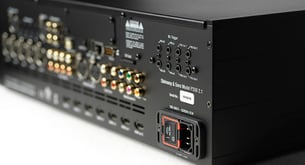 8K 50/60Hz, 40 Gbps and 4K 100/120Hz, 18 Gpbs as outlined in the HDMI 2.1 specification
Enhanced Audio Return Channel (eARC)
Support for Auto Low Latency Mode (ALLM) and Variable Refresh Rate (VRR) modes
Support for static and dynamic HDR allowing for extended dynamic range and wide color gamut support
HDCP 2.3 premium content protection
---

February 2021 Torus Power News
We are very proud to share the news that this amazing project by Land & Sea Entertainment of San Diego - powered by our Torus Power WM 100 BAL TVSS - was honored with multiple CEDIA 2020 awards. To read more - and see more photos - we invite you to visit our website.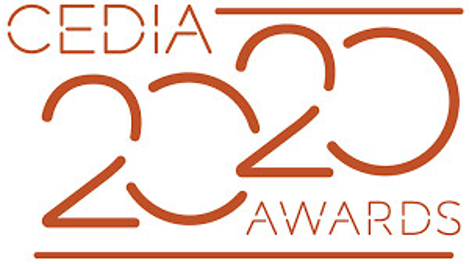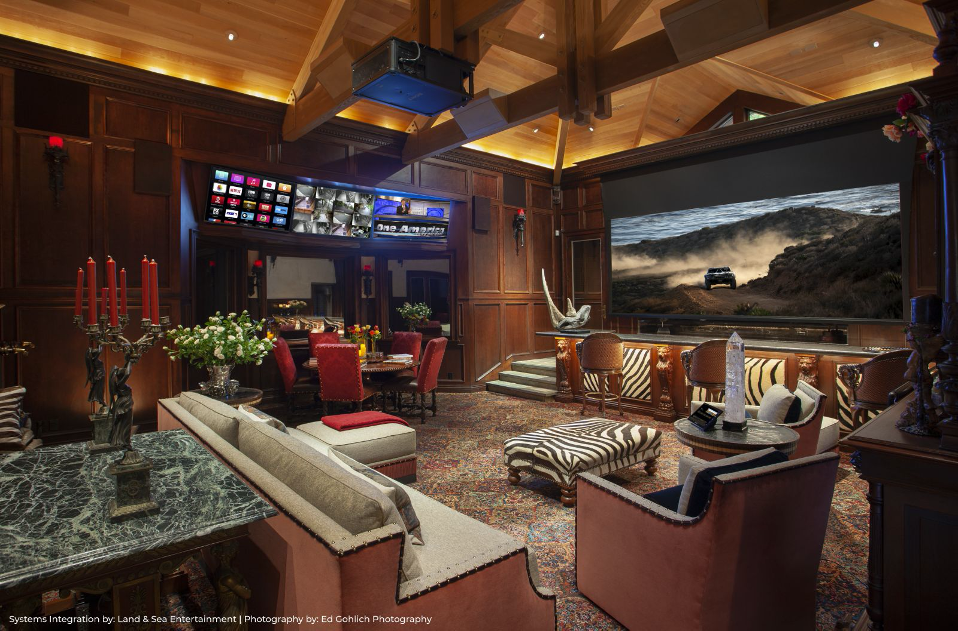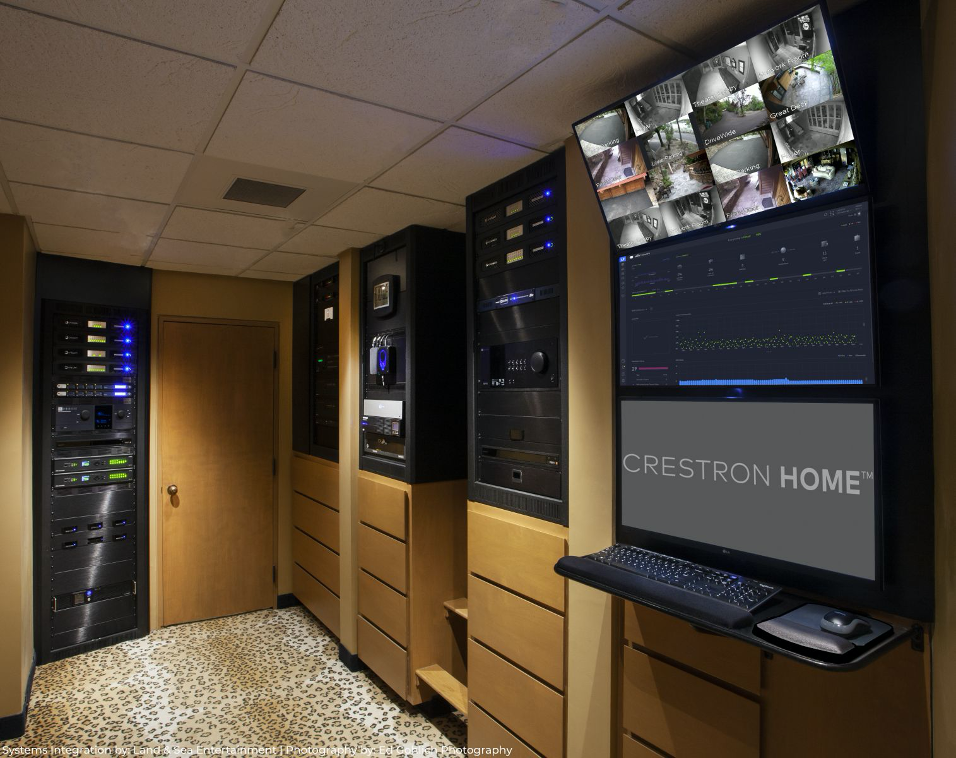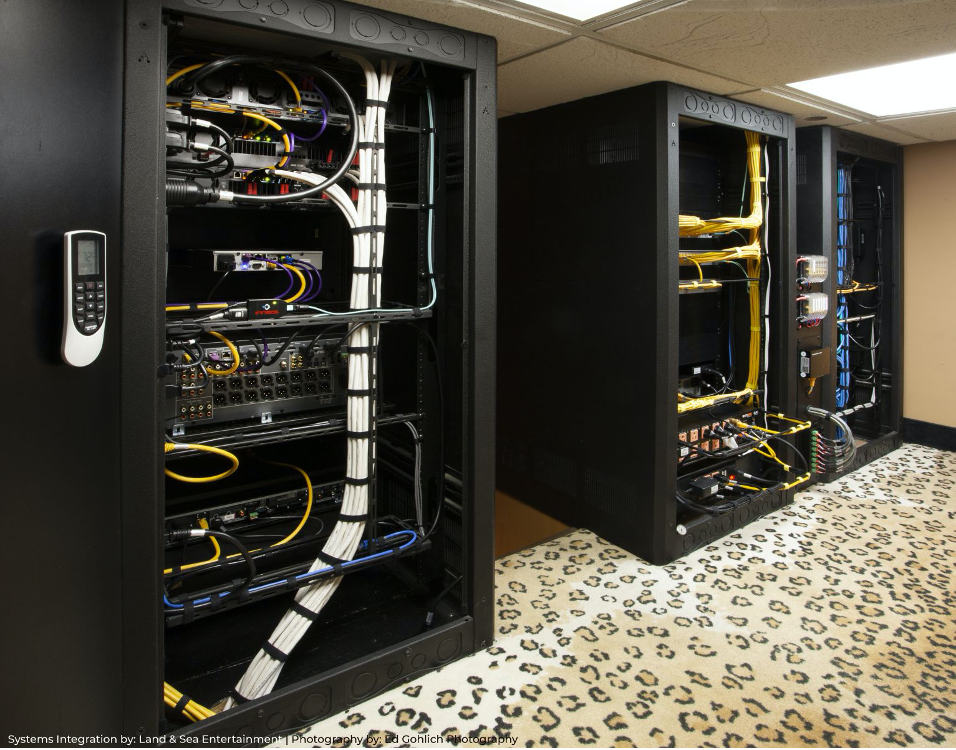 For advice on the recommended Torus Power transformer for your next project, please visit our Free Power Analysis page. We look forward to hearing from you!
---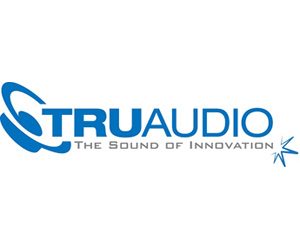 In 2007, the Ghost™ Series revolutionized the architectural speaker market with stunning design aesthetics, and installation characteristics. 13 Years later, TruAudio has done it again. The new Ghost™ Series has evolved from the ground up; with how it looks, how it performs, how it functions, and it even has updated, low impact, packaging.
The series has been updated from 6.5" and 8" speakers to 7" and 9" woofers, providing even warmer tones for your living space. The 9" model now features a 3-way design (a pivoting tweeter and mid-range, partnered with a fixed woofer). The depth of the reveal into the living space has been decreased by 40% allowing the speakers to virtually disappear into the ceiling. TruAudio's new Ghost™ Series features the revolutionary and patented TruGrip™ technology, which incorporates a spring-loaded dog ear and mechanical cinching closure, significantly reducing time spent on trims-outs. TruAudio's QuickConnect™ adapters were also incorporated, shaving even more time off of trim-outs, if QuickConnect™ pre-construction brackets were used in the rough-in stage. Finally, all new Ghost™ speakers now include a vented protective backbox to protect the critical components on the back of the speaker and a tweeter bridge that doubles as a built-in handle. Customers will love the new sound of these in-ceiling speakers and installers will love how easy they are to install!
---

URC's HDA Premium Audio Solution is a Hit!
URC's HDA high-definition audio system is a hit with dealers and their clients!
HDA offers studio quality fidelity, easy installation and best-in-class dealer benefits. HDA is scalable to fit any residential or commercial environment, easy-to-install with AVB network streaming, loaded with powerful features like ducking, full DSP and easy integration with URC's Total Control system.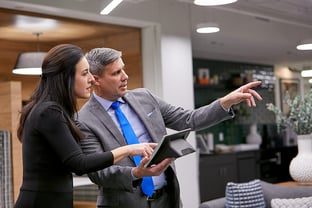 Mixed-Use spaces blending office with amenities spaces offer an excellent deployment environment for HDA.
Building wellness communication delivered by seamlessly controlled, high-fidelity audio
Easy-to-install and easy-to-program offering integration across environments via Total Control®
Deliver seamless branding across environments
Highly customizable touchscreens and mobile device control allow client to manage experiences
When combined with URC's line of high-quality, in-ceiling and outdoor speakers, HDA's studio quality, high-fidelity audio system is complete. With a variety of amplifiers, the component are perfect for residential or commercial installations.
URC - Think beyond everyday.
---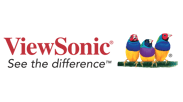 ViewSonic All-in-One Direct View LED Commercial Display
The LD163-181 boasts a huge 163" screen size and is built to impress as a centerpiece in any auditorium, conference room, boardroom, or lobby. It delivers stunning visuals with Full HD resolution, 1.8mm fine pixel pitch, 600-nit high brightness, 4,440Hz ultra-fast refresh rate, and 120% Rec.709 wide color gamut.
Key Features: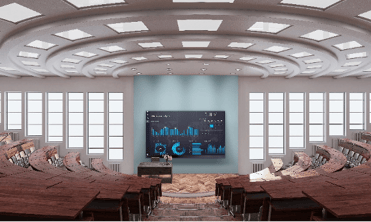 Embedded SOC platform
Multi-panel design for easy installation
Crestron, Extron, and AMX certified
ViewBoard Cast content sharing software
vController display management software
IP LAN control
Click here to learn more.
ViewSonic Ultra-Wide Curved Monitors -- Broader Vision. Wider Views
With an immersive curved screen and stunning WQHD+ 3840x1600 resolution, the ViewSonic® VP3881 and VP3481a monitors elevate your viewing experience from flat to panoramic.
Key Features: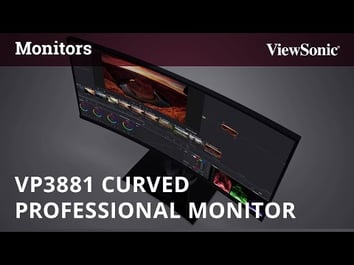 38" or 34" frameless screen, 21:9 aspect ratio
HDR content support
Connectivity (USB Type C, HDMI, DisplayPort)
100% sRGB color gamut coverage
120-degree swivel in both directions
Watch this video to learn more.
---

WyreStorm, a leading innovator in AV distribution and control over IP, HDBaseT, and HDMI is proud to extend its NetworkHD 100 Series with the NHD-110-RX and NHD-110-TX.
The NHD-110-TX is the AV encoder to the powerful 110 models of NetworkHD AV over IP components. The NetworkHD 110's takes the award-winning 100 series and elevates it to a new level. The 110's components support both H.264 and H.265 video encoding/decoding. With H.265, video transmissions look better than ever and use up to six times less bandwidth. AV streams are fully secure over the network using AES 128-bit encryption methods, ensuring any sensitive data cannot be maliciously accessed.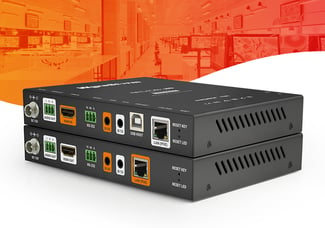 Of course, the 110's would not be complete without retaining the powerful video wall and Multiview processing found in the 100/200 series. The 110's does one better by eliminating the need for a dedicated video wall processing decoder, as the standard NHD-110-RX natively has this ability. And last but not least, the 100, 110 and 200 series components are interoperable, making retrofit installs a breeze and maintains compatibility with the NHD-250-RX for Multiview.
---
---