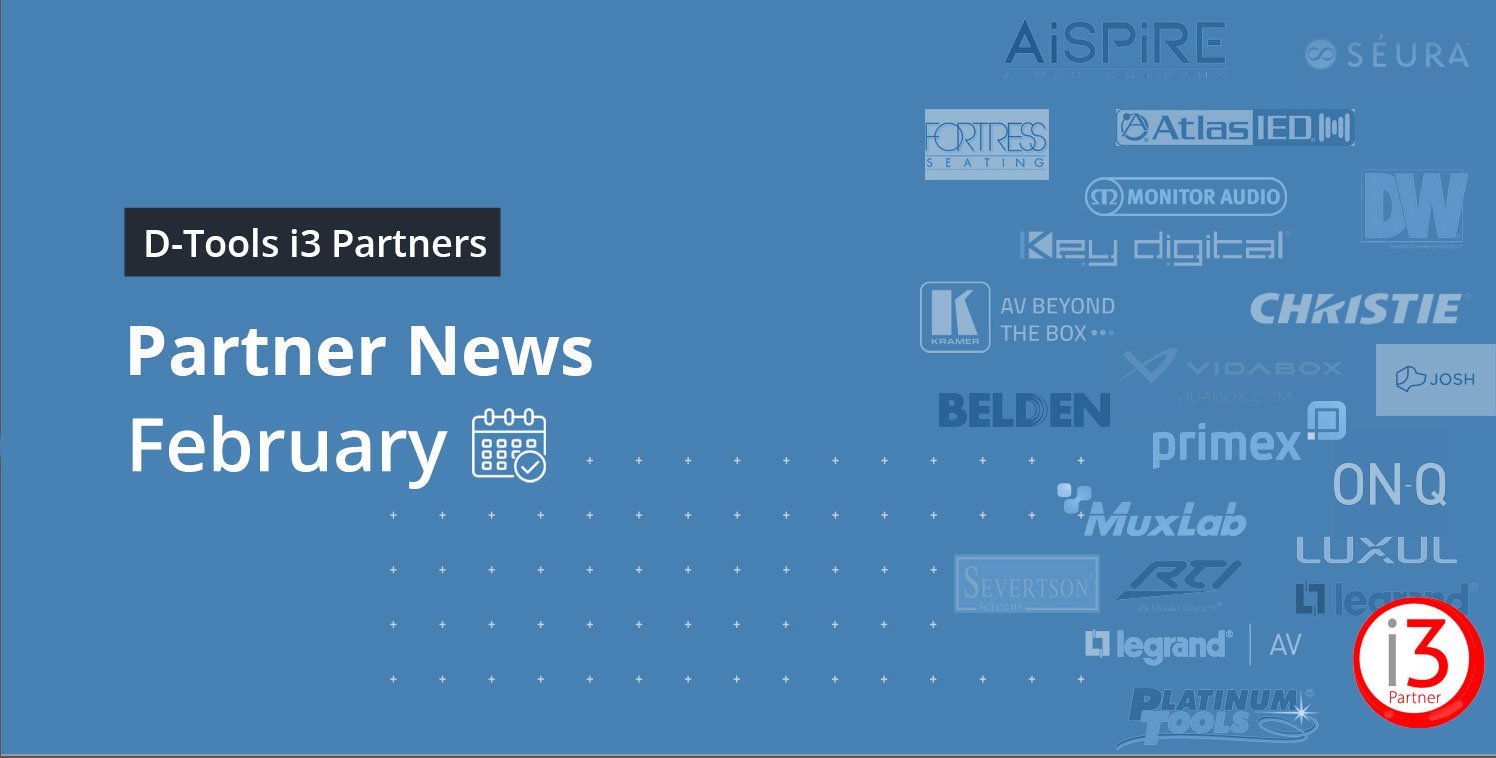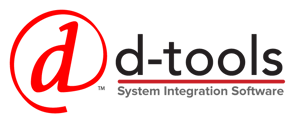 D-Tools i3 Partners realize the importance of bringing you their product information and have chosen to support the D-Tools user community by joining the program and making their product data directly available through D-Tools software. Read on for the latest supplier company news and product updates.
---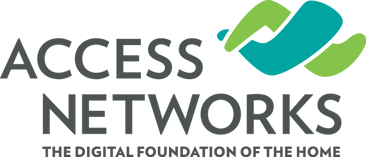 Basic Configuration Services Offers Network Pre-configuration from Access Networks
Streamline installations, save time, and increase revenue with pre-configured networks that are ready to deploy upon arrival. Get the high-performance, enterprise-grade networking products needed to support the unique specification of your projects without the hassle and time spent configuring each device.
Created to help partners consistently and efficiently deploy small- to medium-size networking systems, Basic Configuration Services utilizes the experience and expertise of the Access Networks team of certified network engineers to pre-configure routers, switches, and wireless solutions for your next project. Plus, you keep control of the networking system by owning all the passwords, configurations, and management once the products have been installed and commissioned.
Get consistent, repeatable home networks configured by experienced IT professionals following best practices and standards to ensure network performance at the highest level. Basic Configuration Services still include our industry-leading expert networking support and product warranty.
To get started with Basic Configuration services, existing partners can visit our Portal or new partners can email clientservices@accessnetworks.com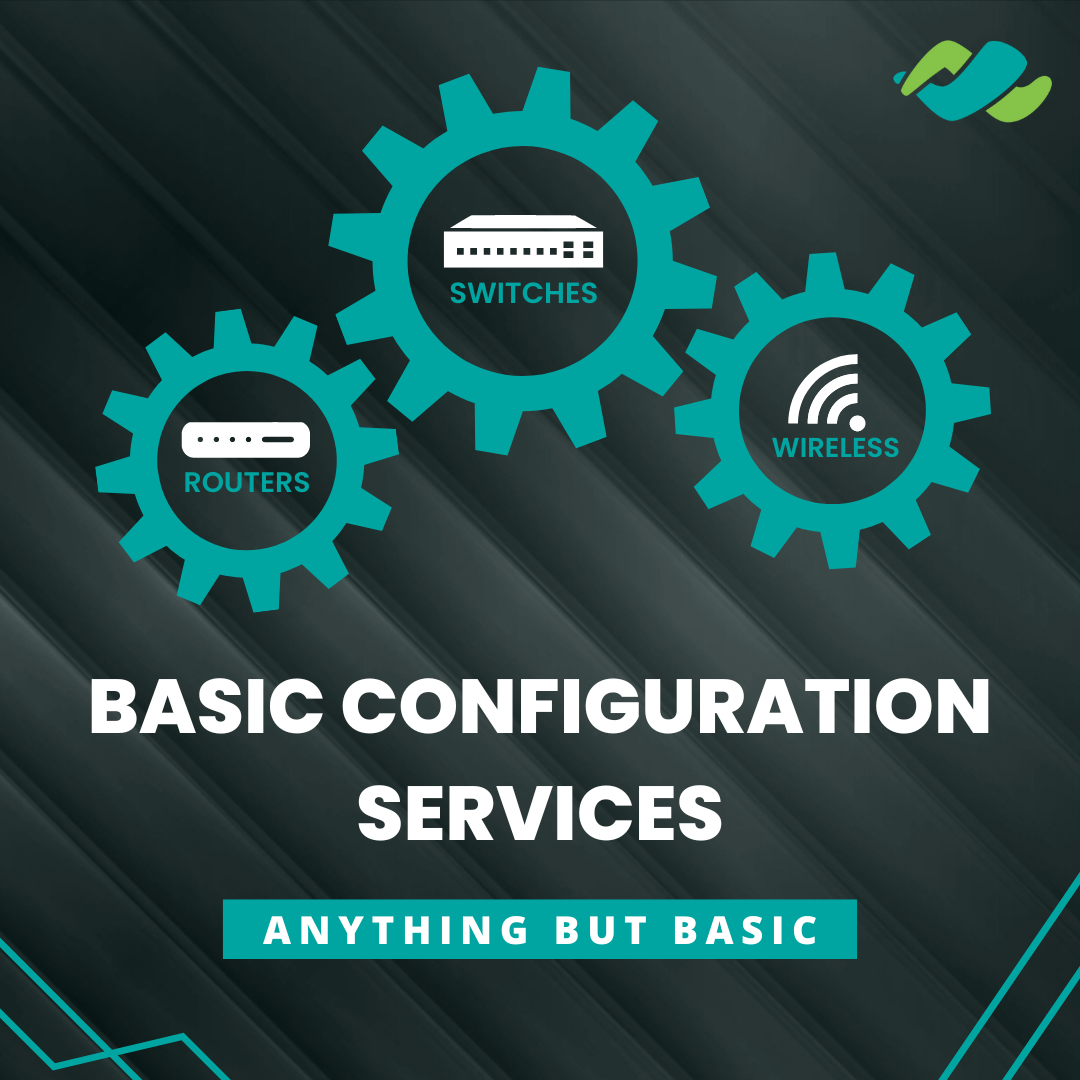 ---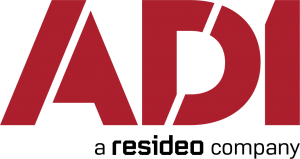 Solutions for Healthcare
The healthcare industry, consisting of hospitals, doctor and dental offices, urgent care facilities, pharmacies, specialty health clinics, wellness centers, laboratories, mental health providers, ancillary services, assisted living centers, in-home care and other entities, represents a significant opportunity for low-voltage professionals. ADI offers a vast range of solutions to help you win and retain business in this key vertical.
---

AtlasIED, a leading global electronics manufacturer of audio, mass communications, and sound masking solutions, today announced that its newest additions to its already award winning Atmosphere audio processing and control platform recently received two prominent industry awards during Integrated Systems Europe (ISE) 2023 in Barcelona. AV Technology, part of Future publications, selected the Atmosphere platform as a 2023 Best of Show Award winner while Commercial Integrator and CE Pro, part of Emerald publications, selected the new Atmosphere AZMP4, AZMP8, and Atmosphere 3.0 software update for its 8th annual Top New Technologies (TNT) Awards.
AtlasIED introduced several new products for the Atmosphere platform at ISE 2023, including two combined signal processor and amplification products, the Atmosphere AZMP4 (4-zone) and AZMP8 (8-zone), and the Atmosphere X-ZPS, an advanced multi-zone paging station accessory. Additionally, AtlasIED launched Atmosphere 3.0, a major software update for the platform that introduced sound masking and a new Self-Test feature to measure system performance. Both awards were selected based on features, benefits, value, and innovation and were compared with other products introduced by manufacturers exhibiting at ISE 2023.

---

AudioQuest 48-Series HDMI Cables
The world's first HDMI cables to receive HDMI.org's official certification for Ultra High Speed performance, AudioQuest 48-Series cables have the bandwidth required for video with resolutions up to 10K and resolutions/refresh rates up to 8K/60 and 4K/120, while minimizing the adverse effects of radio-frequency noise on the audio/video signal.
While 8K and other compelling video/gaming features make the HDMI headlines, AudioQuest's 48-Series HDMI cables are the company's best-sounding HDMI cables yet. The precision and tighter manufacturing tolerances required to deliver HDMI cables that transfer up to 48Gbps bandwidth allow all of AudioQuest's tried-and-true ingredients and techniques to matter every bit as much as before. And, of course, judiciously applied and newly learned techniques and materials have been introduced.
Increasingly thick layers of silver plating are applied to AudioQuest's Long-Grain Copper (LGC) conductors to improve Noise-Dissipation. Placing the superior metal on the outside of the conductor produces the greatest benefit on overall performance—a superbly cost-effective way to maximize a digital cable.
In AudioQuest HDMI cables, all 19 conductors, including the critically important eARC and power pairs, are Direction-Controlled, dissipating noise and draining it away from the most sensitive electronics to where it will cause the least harm.
AudioQuest HDMI cables employ multiple levels of Noise-Dissipation technologies, each adding layers of superior high-loss materials to combat RF Noise. The company's most advanced and comprehensive defense against noise, Level 6 Noise Dissipation, employs its patented Dieletric-Bias System (DBS) with a Level-X RF Noise Trap that effectively "pulls" RF noise out of the cable.
Finally, because sound is where so much of the drama and emotion exist in our media, AudioQuest grants the eARC channels the same superior metals, Direction-Controlled Conductors, and Noise-Dissipation technologies as the main A/V data pairs.
For more info, visit https://www.audioquest.com/page/aq-hdmi.html.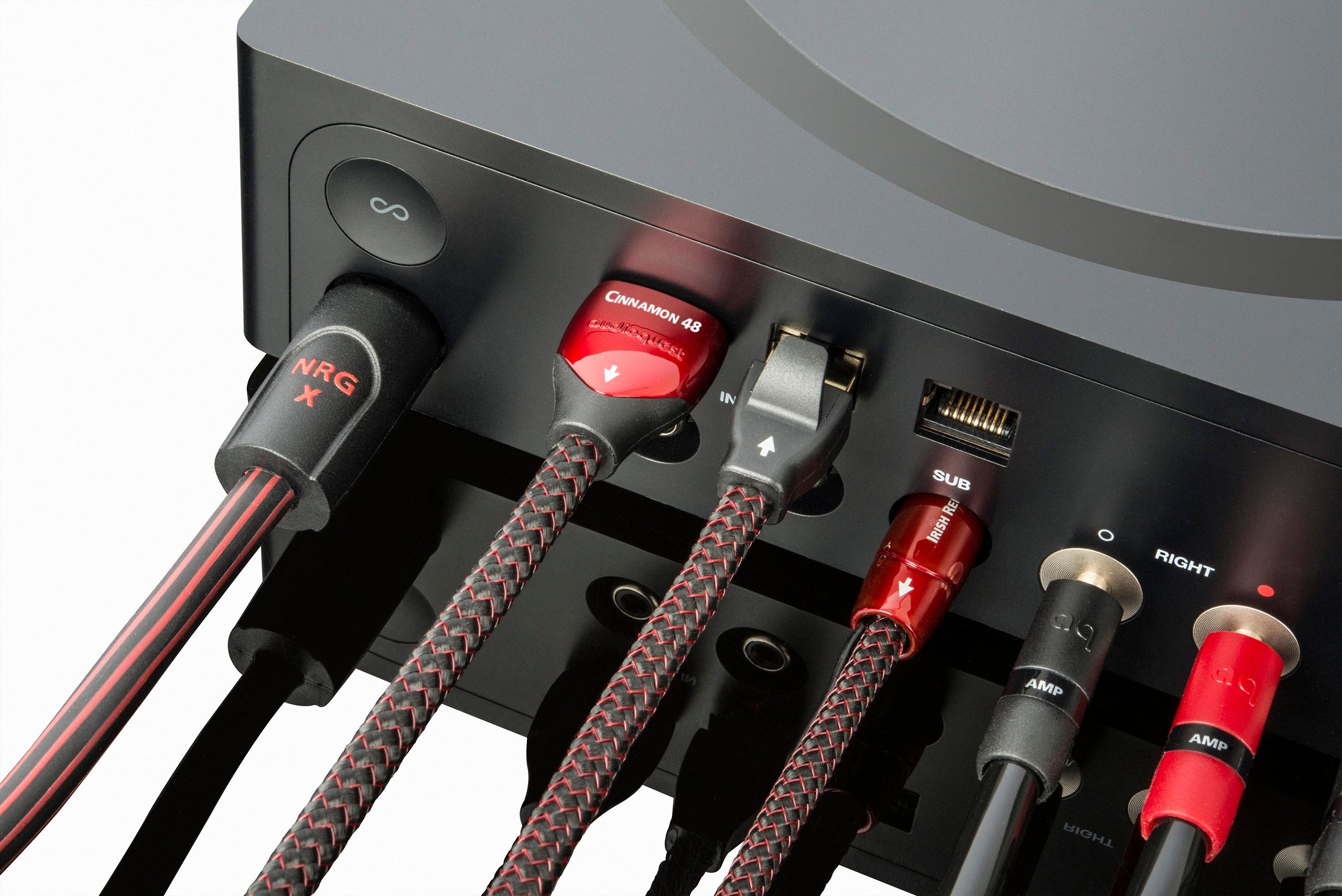 ---

AVPro Edge continues to bolster its portfolio of world-first 8K products with the addition of the new AC-EXO-KIT, an HDMI 2.1 extender utilizing multi-mode fiber to transport 8K signals as far away from the transmitter as 300 meters over OM4, all at the speed of light. NextGen 8K signals heavily tax traditional HDMI copper-based cables in a direct-connection environment, limiting lengths to approximately 4 meters and ruling out category wire completely for any possibility in developing an HDMI TX / RX extension kit in traditional configurations we know them as. AVPro Edge engineers pursued the only path capable of delivering the results required: Multi-mode fiber optic cabling. OM2, OM3, and OM4 multi-mode versions may all be used however, distance capabilities will vary significantly. OM2 enables a 40Gbps, 8K/60Hz 4:2:0 signal a transfer distance of up to 40 meters. OM3 grants this same signal a transfer distance of up to 200 meters. Distance champion for this signal is OM4 at a remarkable 300 meters. Keep in mind – this is 8K! Designed around an AVPro Edge perfectionist-engineered HDMI 2.1 fiber interface module, the AC-EXO-KIT features a hyper-precise, beam-focusing lens assembly which assists in preventing refraction and downline light scatter. A custom-crafted AVPro Edge Link Training algorithm, incorporating forward error correction analysis, monitors Fixed Rate Link status to maintain original signal bandwidth and serves to restrain Link Training forced bandwidth reductions. Every aspect of image fidelity, completely faithful to the original source material, is retained unaltered. Traditional AVPro Edge extender features such as comprehensive EDID management, Dolby Vision, HDR10, HDR10+ and HLG support plus RS-232 / IR bi-directional pass-through are included. The AC-EXO-Kit includes dual-HDMI outputs, with HDMI Output 2 performing downscaling including auto-sensing.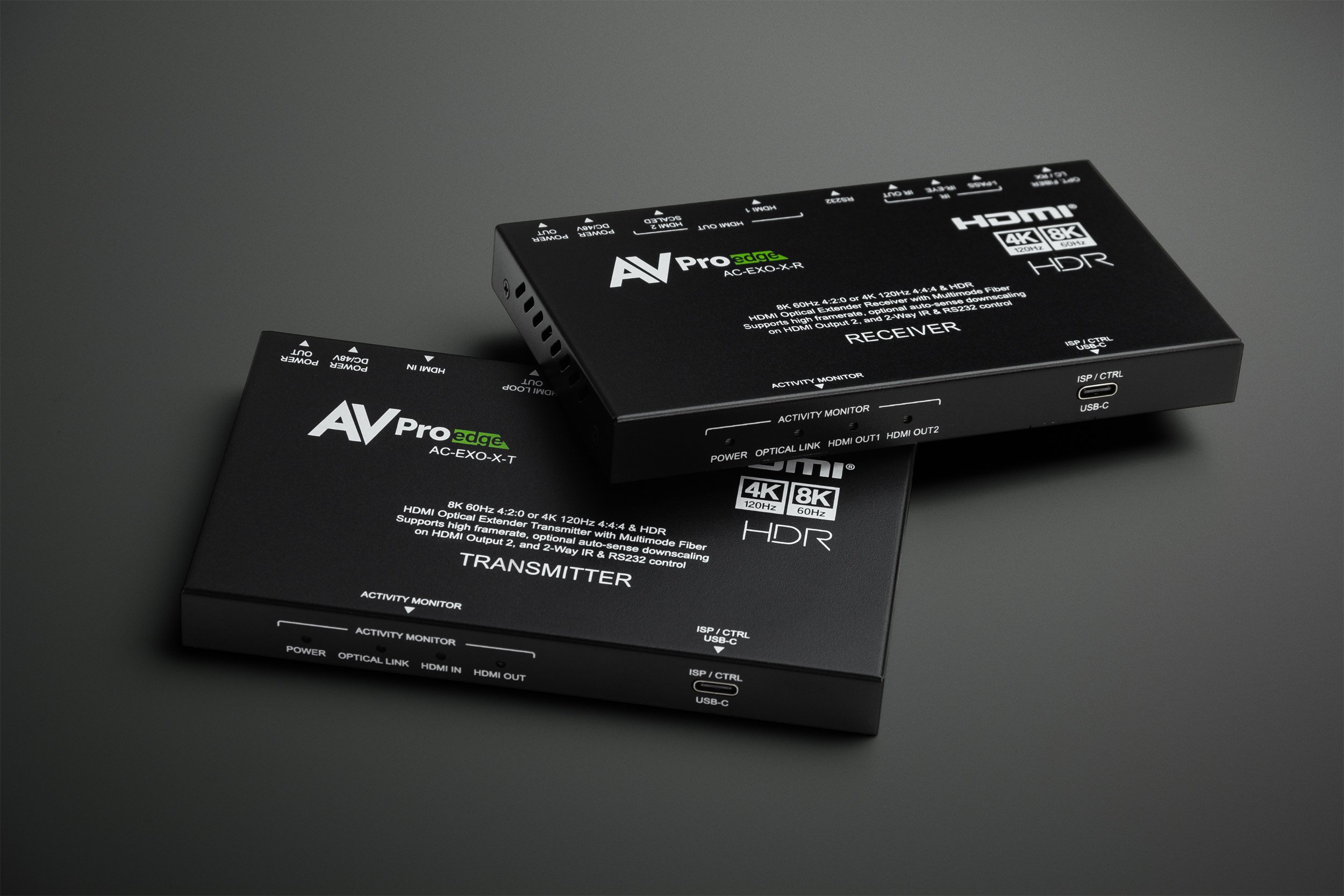 ---

Enabling Direct Connections: Belden Cross-Connect Solutions
Cross-connects are vital for performance and reliability—and often the lifeblood of network connectivity.
Because they're so versatile, cross-connects can be used for many purposes: to create a consolidation point, a small telecom room interconnect or a large data center cross-connect, for example.
Depending on the style, a cross-connect can be mounted to a rack or a wall to take advantage of free real estate and reduce the number of racks in a space. And these systems have come a long way since the 1970s, when they were first created.
Because of their reliability and unique design, the industry has relied on GigaBIX Cross-Connects for decades. Many years later, Belden is still building on the success of BIX and GigaBIX as it creates new cross-connect options. As cable signal frequencies increase, we offer:
The FiberExpress Ultra-High Density System, which supports cost-effective migration from 1G and 10G to 40G and 100G applications with a simple swap of a cassette or adapter frame.
The FiberExpress Enterprise Closet X Patch Panel System, which is designed for enterprise networks and dramatically improves efficiency.
The DCX System, which handles extremely high numbers of fiber connections and allows you to add density to fiber systems without compromising on ease of use.
Learn more at https://www.belden.com/Blogs/Smart-Building/Enabling-Direct-Connections-How-Our-Cross-Connect-Solutions-Have-Evolved.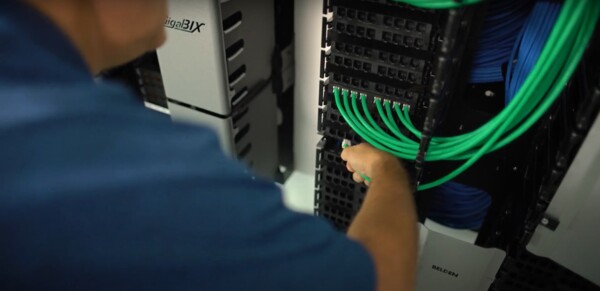 ---

BirdDog VideoWall Software: Complex Video Walls Made Easy: Ships in March starting @$495 MSRP
BirdDog and NDI make video production and distribution flexible, and the newly announced VideoWall software once again pushes the edges of expectations for software-based AVoIP.
VideoWall is simple, yet powerful, way to display NDI® and NDI® HX video files across multiple screens to create video walls. Instead of ridged and limiting hardware video wall processors, BirdDog VideoWall software runs anywhere on the network on a PC. You simply use the ultra-low-cost BirdDog PLAY or powerful SDM Module for each display panel. Simply choose either a 2×2 or 3×3 screen layout, assign your PLAY or SDM to each screen, and choose the NDI® stream.
Input content up to 4k60 is supported, with 4k60 output to each panel as well. Multi-windowing, content playback, and source switching are all beautifully handled by BirdDog Multiview software and BirdDog Central. Or you can use any other NDI production software/hardware you prefer.
The software alone is $495 MSRP or bundles with BirdDog Play decoders are $995 for four displays (2x2) or $1695 MSRP for 9 Displays (3x3).
---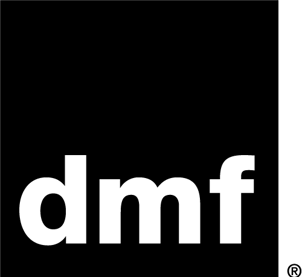 DMF Luxury: New Web Domain, Same Great Resource
As part of our continued commitment to investing in the CEDIA space, DMF is excited to announce our new website domain launched specifically for integrators.
With an integrator focused website that's now easier to remember, we invite you to use this as a resource that you can share with your customers.
And with the introduction of the iX Series small aperture lighting system, we now offer a wide range of lighting solutions that we will continue to optimize for residential lighting applications with our award winning designs. Check it out today!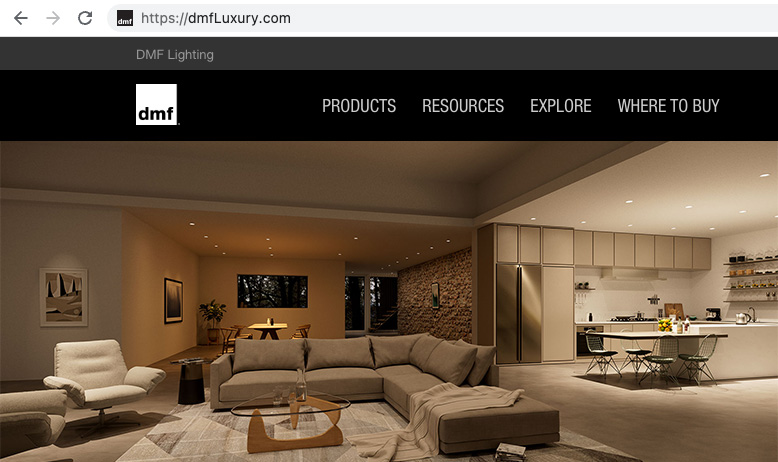 ---
Add FlexStyle™ Shades to Your lineup! Make more out of your residential projects with Draper@Home FlexStyle™ custom motorized shades.
· Elegant hardware in 9 finishes
· Unlimited fabric choices, in custom colors and patterns
· Wired, wireless, and wire-free power and control options
· Powered by Somfy® for smart home integration
· Rechargeable battery with solar charger available To learn more about FlexStyle shades, contact Draper or click here. https://bit.ly/3ILBUG7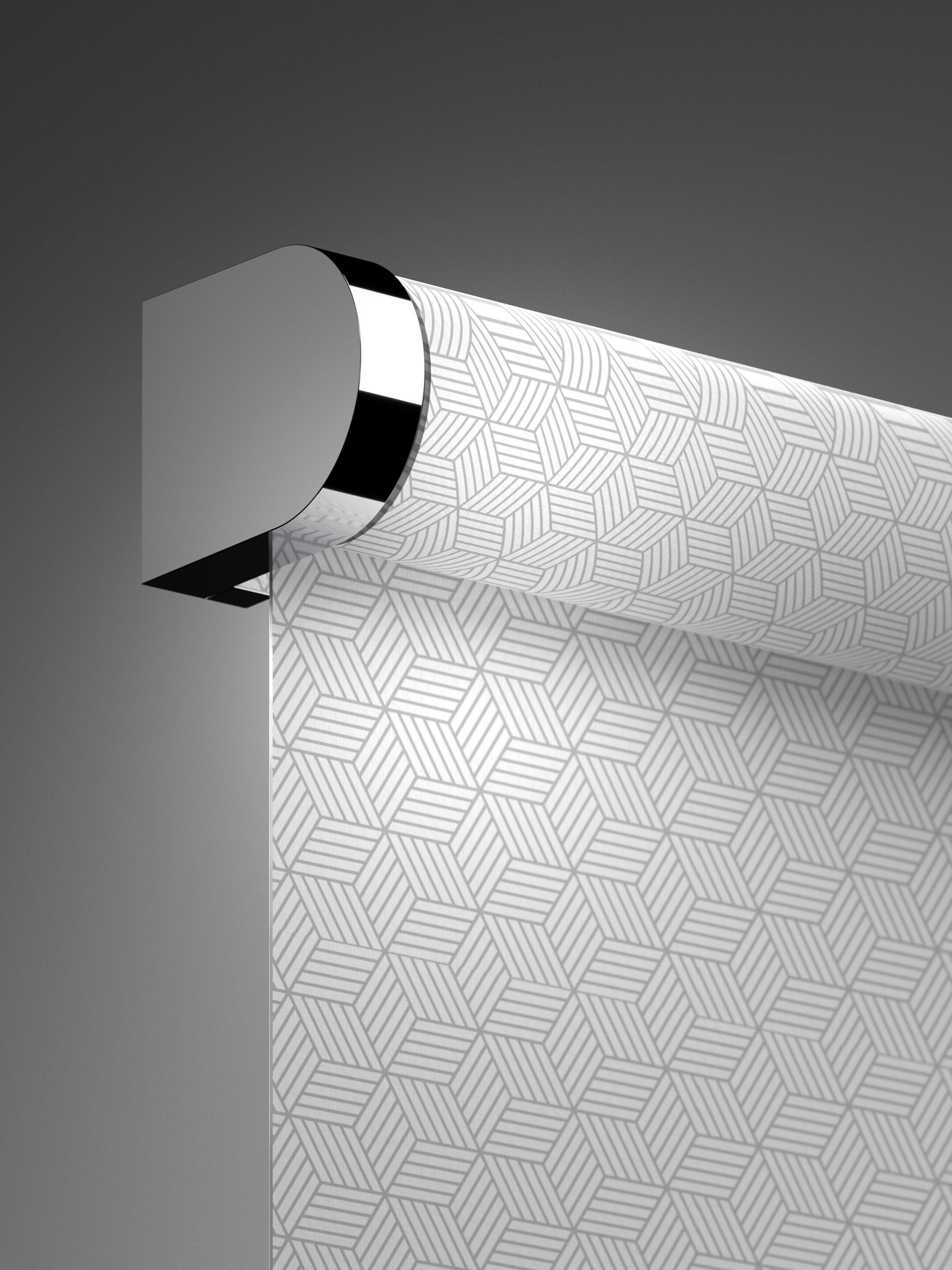 ---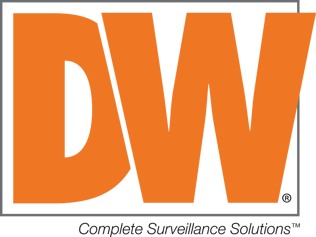 See New Tech from DW at ISC West 2023
Just one webpage offers you free show registration and an easy way to request a meeting with DW at ISC West 2023 in Las Vegas, booth 10073, March 29-31. Get hands-on with the latest video surveillance technology and discuss your needs with a knowledgeable DW representative. Click now!
www.digital-watchdog.com/iscw2023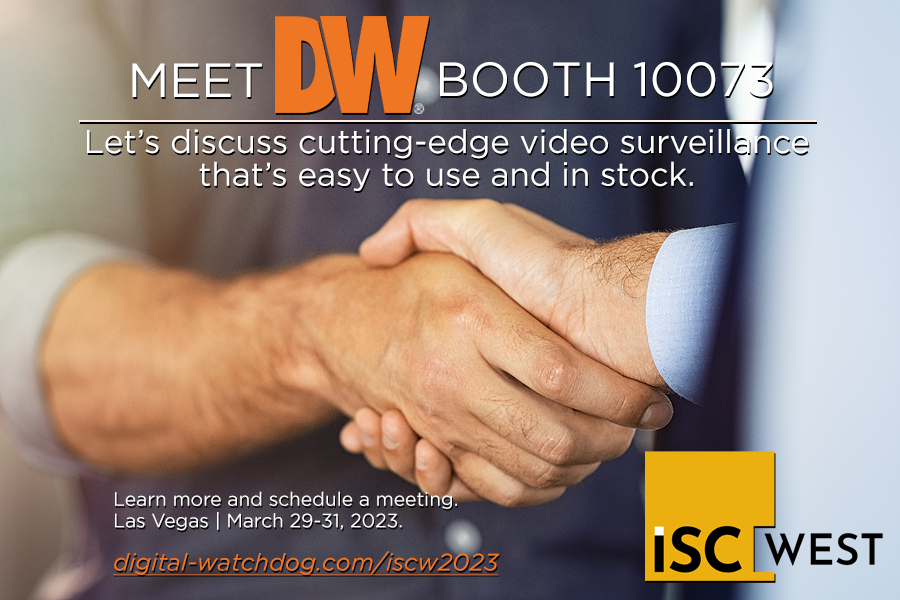 ---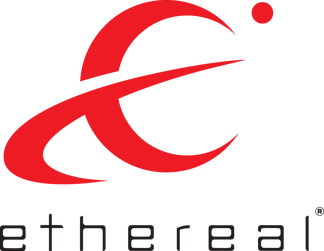 MetraAV® Rebrands to Ethereal® and Forges New Partnerships
MetraAV has rebranded to Ethereal®, as part of an effort to reconnect with its roots. The company was originally conceived as Ethereal Home Theater® in 2001. Its parent company, Metra Electronics, has been in business for 75+ years and tapped into its expertise in car audio connectivity to create this separate entity, specifically for AV, HDMI® products and home theater systems. The company has since earned a reputation as one of the most reliable manufacturers for premium residential and commercial integration products. The Ethereal company, which has grown to include Velox®, Helios®, Big Dog Power®, and Ethereal® product lines today, will continue to offer the same quality products and customer service that customers have come to expect.
Ethereal has wasted no time expanding its newly rebranded name by forging new partnerships with several well-known companies in the industry. They recently announced a new partnership with ProSource, a cooperative, member-governed, not-for-profit group representing more than 600 custom integrators and specialty retailers. They have also partnered their Big Dog Power line of power distribution products with URC, a global leader in smart home automation and control for residential and commercial applications. Another partnership has been forged between Ethereal and Powerhouse Alliance distribution group, which touts itself as "a national consortium of regional wholesale distributors that deliver leading brands to custom installers, specialty dealers, large retailers and industry buying groups in the residential and commercial audio video, home entertainment, smart home automation, security, networking, IT, and consumer electronics accessories markets.
These new affiliations will enhance Ethereal's ability to serve integrators and AV professionals better and more efficiently. A new website will launch in the near future that will contribute to this cause by improving Ethereal's customer portal. Until then, Ethereal's newest products can currently be viewed on their website, EtherealPro.com.
---

Littora
The Sound of the French Riviera
On the deck of a yacht, in a spa, a garden, on a terrace or by the pool: bring high-end sound quality to your outdoor spaces with speaker drivers and loudspeakers as high-performing as they are discreet, and as hard-wearing as they are elegant.
LITTORA 1000
Intended for yachts, for any structure located in a coastal environment or for any wet area such as a spa, Littora 1000 products offer pure Focal Sound at sea and on dry land alike. Made in France, 1000 ICW8 and 1000 ICW10 are discreetly integrated into walls and ceilings. Complemented by the 1000 ICW SUB10 subwoofer, they create a high-quality system for indoor and outdoor spaces.
LITTORA 200
Littora 200 comprises two in-wall and in-ceiling speaker drivers, perfectly suited to listening sessions in marine settings (yachts) and wet environments (spas, steam rooms, etc.), as well as three outdoor loudspeakers to bring sound to your garden, terrace, poolside. These products are characterised by their versatility, design and easy integration. While the speaker drivers are effortlessly discreet, the loudspeakers blend seamlessly into their surroundings thanks to their refined and harmonious finishes.
RESISTANCE TO ALL WEATHERS
Designed to last, Littora products make their mark with their flawless longevity and robust features. Their exclusive Focal Fiber IP cone and Iris cone are IP certified, or Ingress Protection, a standard from the International Electrotechnical Commission relating to a product's degree of water resistance and protection against the ingress of solids and dust.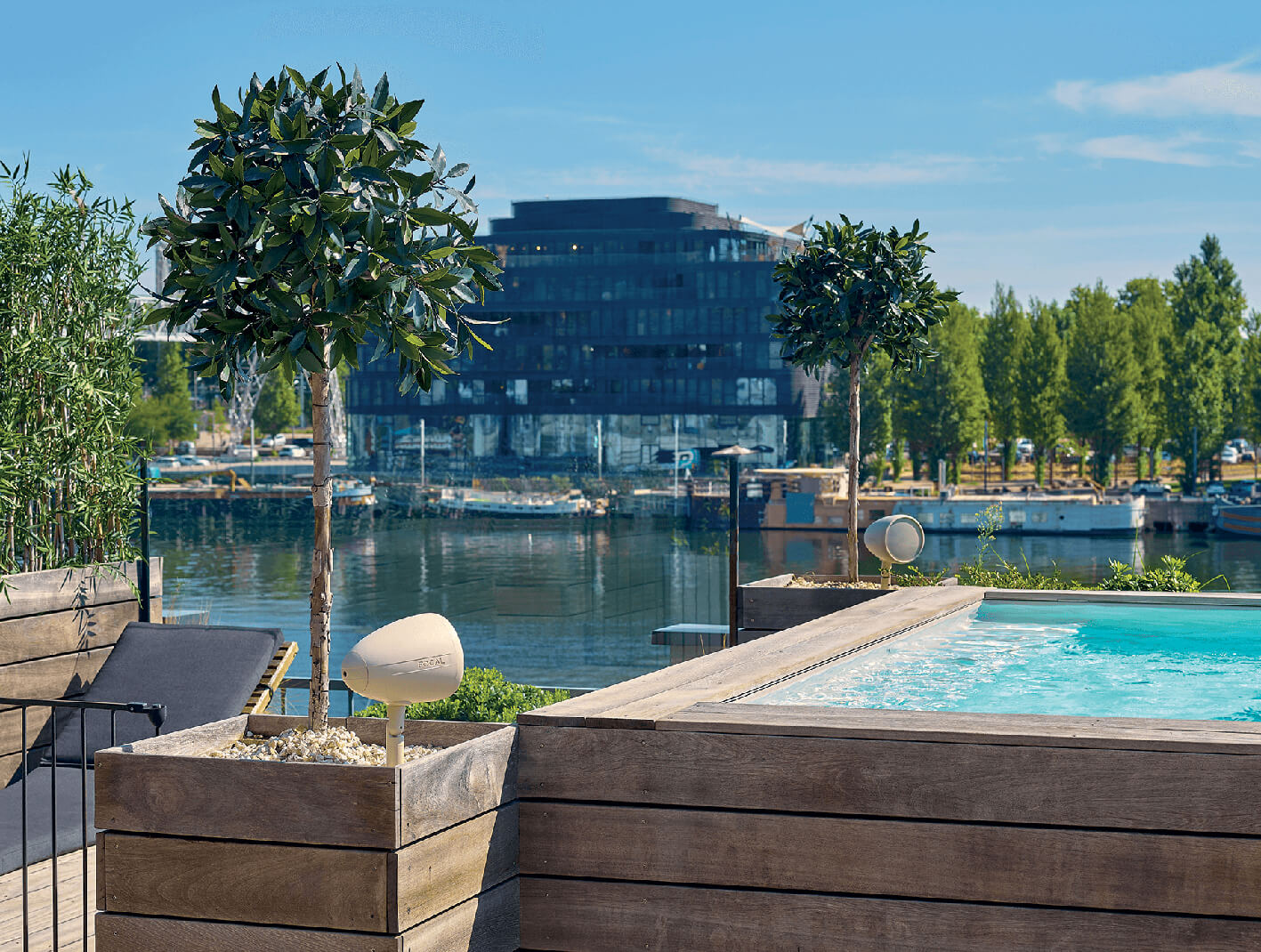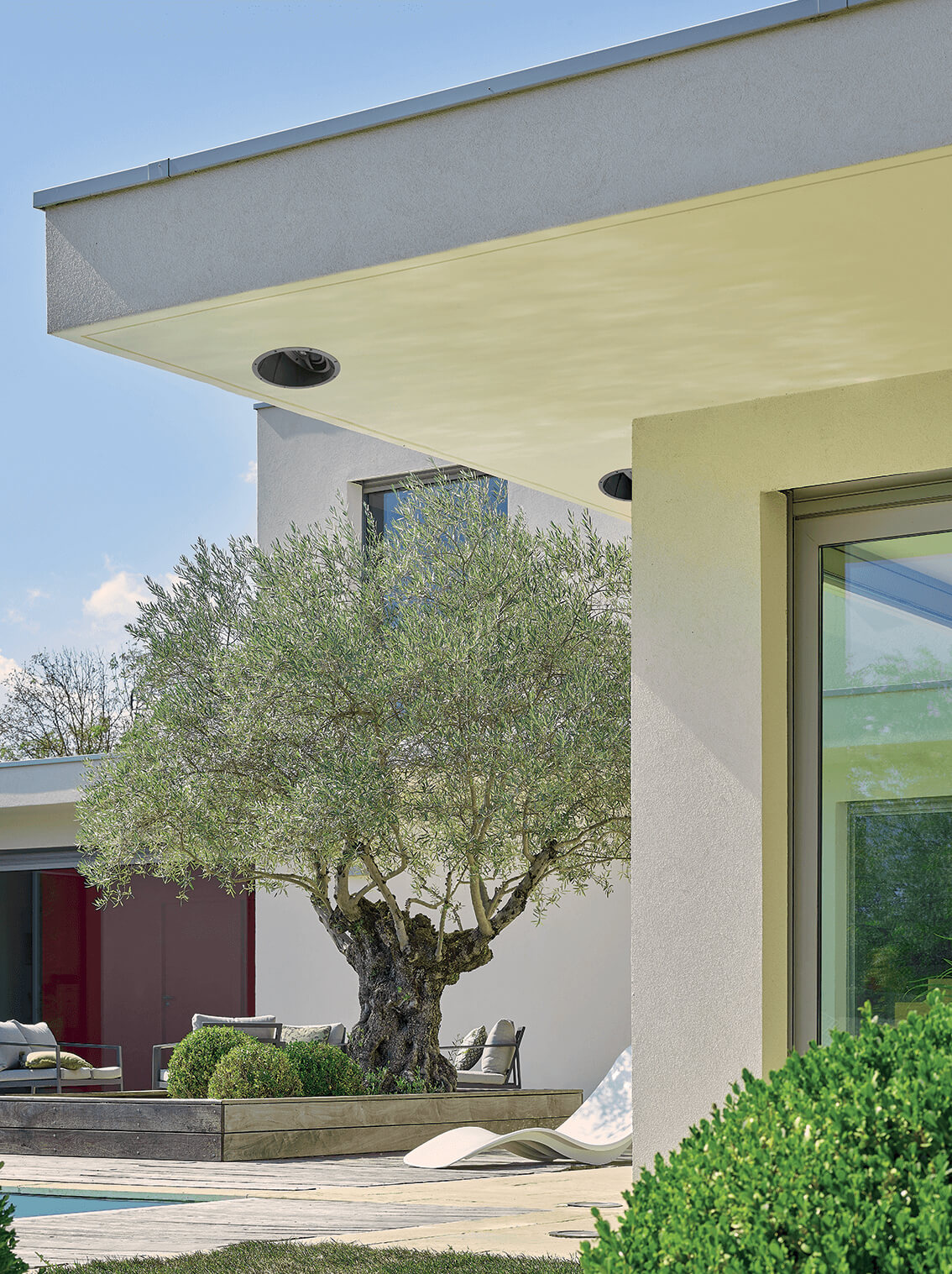 ---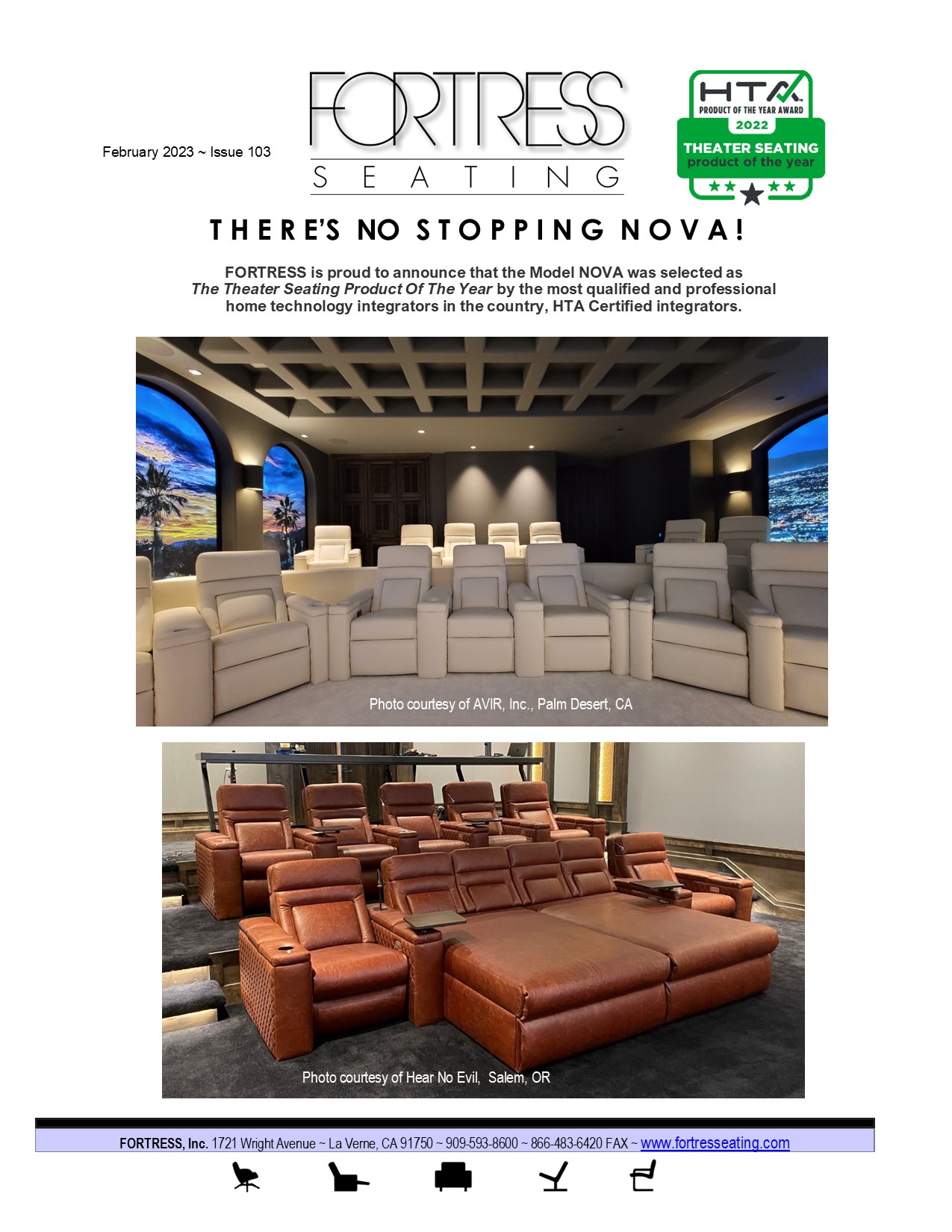 ---

GoldenEar ForceField 30 and ForceField 40 Ultra-Compact, Extended-Response Subwoofers
GoldenEar's award-winning ForceField Series subwoofers are engineered from the ground up to deliver subtle musical detail, well-extended bass, high-impact slam, and the solid foundation for an expansive soundstage — all from attractive, compact enclosures that easily fit into any environment.
The design brief was simple: achieve uncompromising, state-of-the-art subwoofer performance from the smallest-possible enclosures. Compared to previous models, the new ForceField 30 ($900) and ForceField 40 ($1200) boast several significant sonic and cosmetic refinements.
Taking cues from the award-winning GoldenEar BRX bookshelf loudspeaker, the ForceFields' cabinet is designed for performance and beauty, featuring a curved top panel and increased wall thickness to better minimize cabinet resonances and preserve low-frequency transient information. The perforated-metal grille affords improved sonic transparency and airflow while the handsome Satin-Black finish is subtle, sophisticated, and complements a wide range of listening environments.
The ForceFields' robust, efficient amplifier features an upgraded electronics platform, including Analog Devices DSP for a flatter, more extended frequency response; cleaner, deeper bass; and significantly lower distortion. The MOSFET output stage and improved implementation result in greater power-transfer efficiency. Level and Low-Pass filter controls allow easy optimization for home theaters, hi-fi setups, and living environments.
The ForceFields' driver configuration, comprising an ultra-long-throw sub-bass driver and downward-firing passive radiator, is optimized for superb detail, soul-stirring bass, and outstanding flexibility in room placement.
The overall result is agile, room-filling bass equally suited to thrilling soundtracks, stirring orchestral pieces, propulsive pop music, and everything in between. With the new ForceField 30 and ForceField 40, GoldenEar has succeeded in designing subwoofers that are at once inconspicuous and impossible to ignore. For more information, visit https://www.goldenear.com/products/forcefield-subwoofers.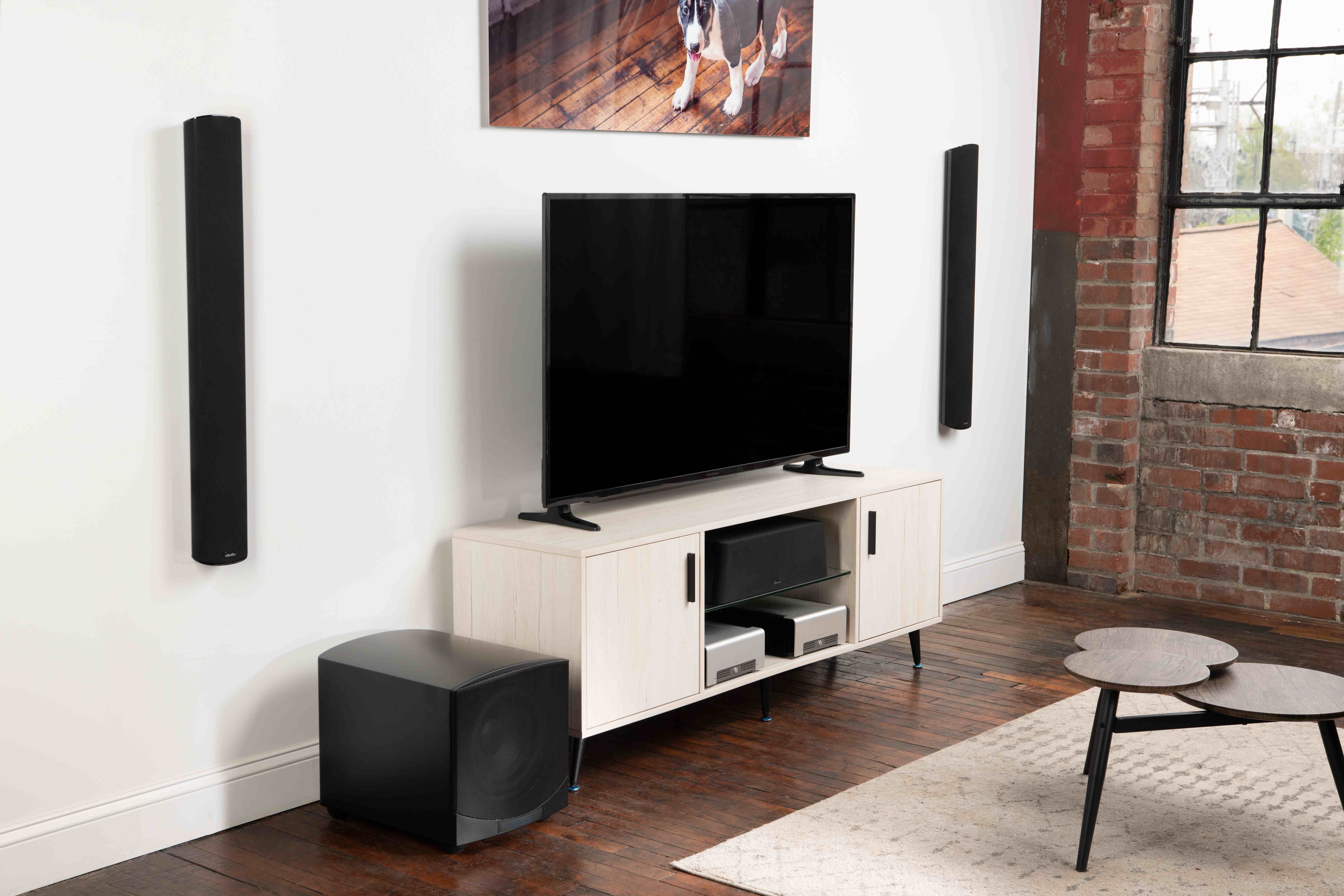 ---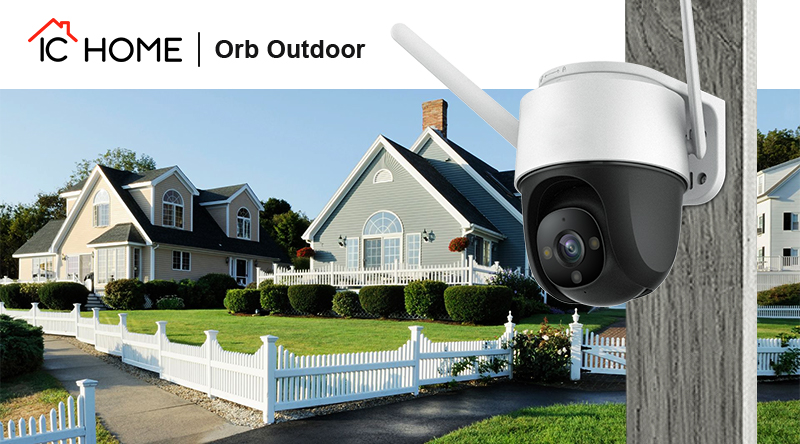 Orb Outdoor is our first Outdoor-rated IC Home InterCam™
with a 4MP QuadHD video sensor for highly detailed video.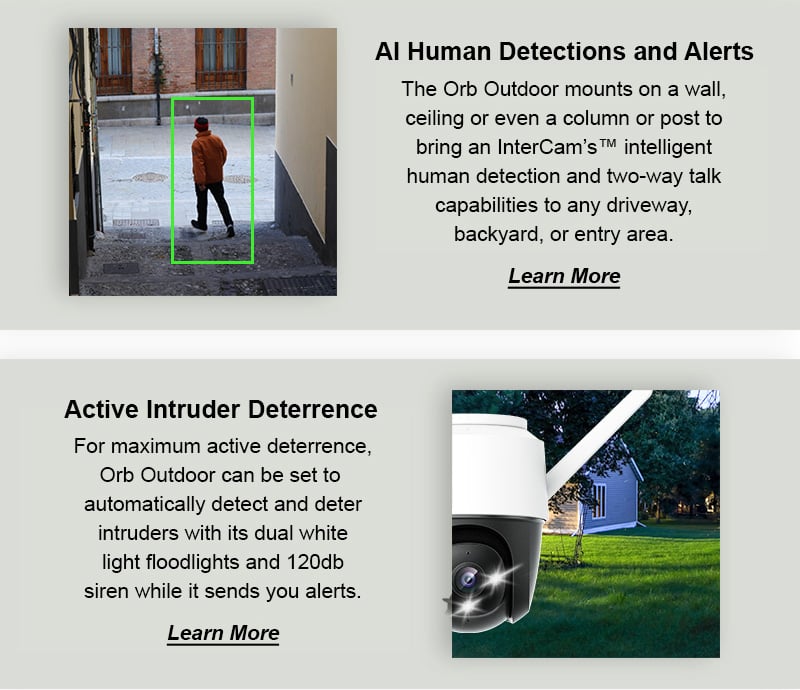 Your home is the place you care about and deservesLeave the battery-powered video toys to theamateurs and install an IC Home Orb Outdoor.
the best professional-grade audio and video security possible.

---

PanaCast 50 Room System
A simple, complete solution that brings hybrid teams together
The Jabra PanaCast 50 Room System is a complete solution that enables small and medium rooms to play host to more inclusive, more immersive virtual meetings. The Jabra and Lenovo partnership combines PanaCast 50 with Lenovo ThinkSmart Core and Controller for a complete, intelligent room system that reinvents video conferencing.
Unique 180° field of view and AI-driven intelligent meeting room experiences for more inclusive, immersive, and natural collaboration including white board sharing. Powerful and secure Windows-based computing and intuitive touch control and Lenovo ThinkSmart Core and ThinkSmart Controller. Certified for and preloaded with either Microsoft Teams Rooms or Zoom Rooms for seamless integration into meeting room ecosystems
What is included: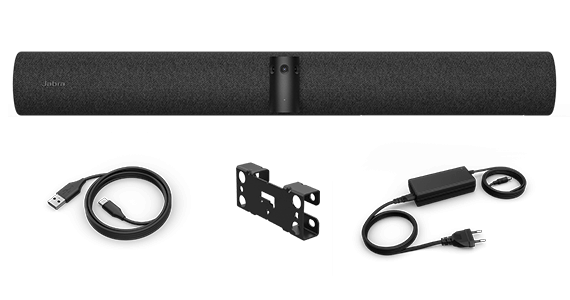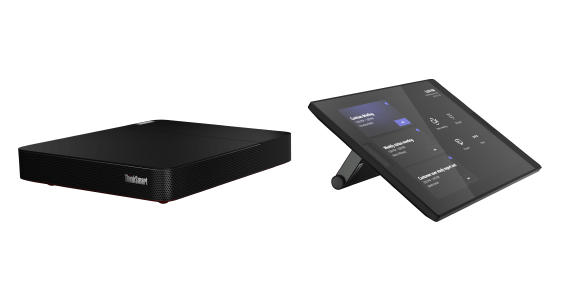 · ThinkSmart Core computing device
· ThinkSmart Controller touchscreen display
· 90W adapter
· Jabra PanaCast 50
· Wall mount
· 2 meter USB 3.0 Type C to Type A
· Power supply (region specific plug)
---

The New JVC LX-NZ30 4K/HDR Projector for Home Theater & Gaming!
Home Theater enthusiasts that enjoy big screen gaming will want to check out the new JVC LX-NZ30 projector. It offers support for high frame rates and high brightness in either a dedicated environment or a room with higher ambient light.
It uses a new high-power BLU-Escent laser light source that delivers 3,300 lumens and is rated for 20,000 hours of operation. A new 105W blue laser diode assembly replaces the previous 95W design.
HDR10 content is projected with sharp, dynamic images. In addition, HLG (Hybrid Log Gamma) is supported for broadcast HDR. The projector detects the signal and automatically switches to the best mode so content can be enjoyed with ease.
The NZ30 supports up to 1080P/240Hz input with 6.25ms latency (1.5 frames), delivering the absolute smoothest gaming motion on the largest screens.
Dual HDMI Inputs (HDCP 2.3) are featured, along with a new connectivity options such as DisplayPort 1.2a and USB Direct Connect. RS232C, LAN and 12V Trigger are provided for control.
Lens shift of ± 60 percent vertical and ± 23 percent horizontal is offered. The 1.6X zoom enables a projection distance of approximately 9.8 feet to 15.7 feet using a 100-inch screen. Extensive controls to correct geometric distortion, such as warping and corner adjust, are also provided. In addition, keystone control adjusts horizontal, vertical, and tilt. These features combine to offer a high degree of installation flexibility.
A .47" DLP device with four-way e-shift delivers a high-resolution 4K display with over 8 million addressable pixels. Dynamic Dimming adjusts the laser light source brightness instantaneously. This improves black levels and the projector can reproduce images closer to human visual perception.
The LX-NZ30 is available from March 2023 at a $3,499.95 retail price, in a choice of black or white cabinet.
---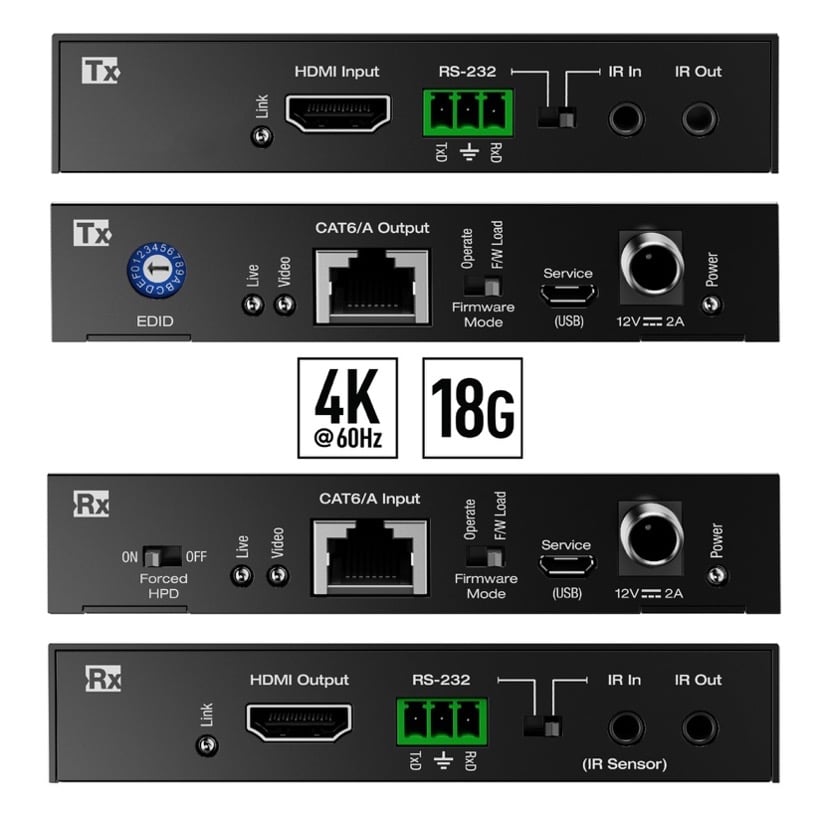 KD-X444SP
4K 18G HDMI over 50m CAT5e/6 Extender Set with HDR, Power over Cat, IR or RS-232
Key Digital® KD-X444SP is a 4K/UHD 18Gbps, HDCP2.2 compliant HDMI over CAT5e/6 Transmitter plus Receiver set for extension of digital video signals with the latest standards in resolution, HDR, and Chroma over a single CAT cable. KD-X444SP extends video resolutions up to 4096x2160 at 60hz with 4:4:4 chroma sub-sampling over a single CAT5e/6 cable up to 164ft (50m). In addition to HDMI AV, KD-X444SP carries IR or RS-232 for controlling remotely located equipment. KD-X444SP features Key Digital's proprietary Full Buffer Technology software suite, with EDID handshake management, fixed hot plug detection, HDCP authentication to the connected source, and TMDS signal reclocking for installation with long cabling or many connectivity layers.
Key Features:
Single CAT5e/6 UTP/STP Extension: Fully automatic equalization, and amplification depending on cabling length.
4K Resolution Support: 4096x2160 or 3840x2160 24/25/30/60hz at 4:4:4 (signals up to 18Gbps bandwidth).
Flexible Power over CAT (PoC): Only one power connection needed. Tx may power Rx, or Rx may power Tx.
Visually Lossless Compression: 18G enabling technology applied to all video formats exceeding 10.2Gbps to accommodate transmission channel.
Low Profile: Super slim chassis design.
Signal Extension via CAT5e/6: o 4K/UHD (18G) and 1080p: Up to 164ft / 50m
Accessories:

1x 12V/2A, 24W DC Power Supply (ScrewIn Type). SKU: KD-PS12V2ASC
4x Mounting Brackets
1x IR Emitter
1x IR Sensor

Benefits:

10G Pass-thru: Mode enables uncompressed 10.2Gbps signal extension.
HDR10 (High Dynamic Range): More life-like images through a greater range of luminance
HDCP 2.2: Compliancy up to HDCP 2.x and backward compliant
Deep Color Support: Up to UHD/4K 30Hz 4:4:4/12 bits or 60Hz 4:4:4/8 bit
IR Sensor: Sensor powering via +5V on IR In ports collects line-of-sight IR from
3 year limited warranty included. USA based tech support, product design, and engineering.
Read more about this product here and check out our website for more of our products!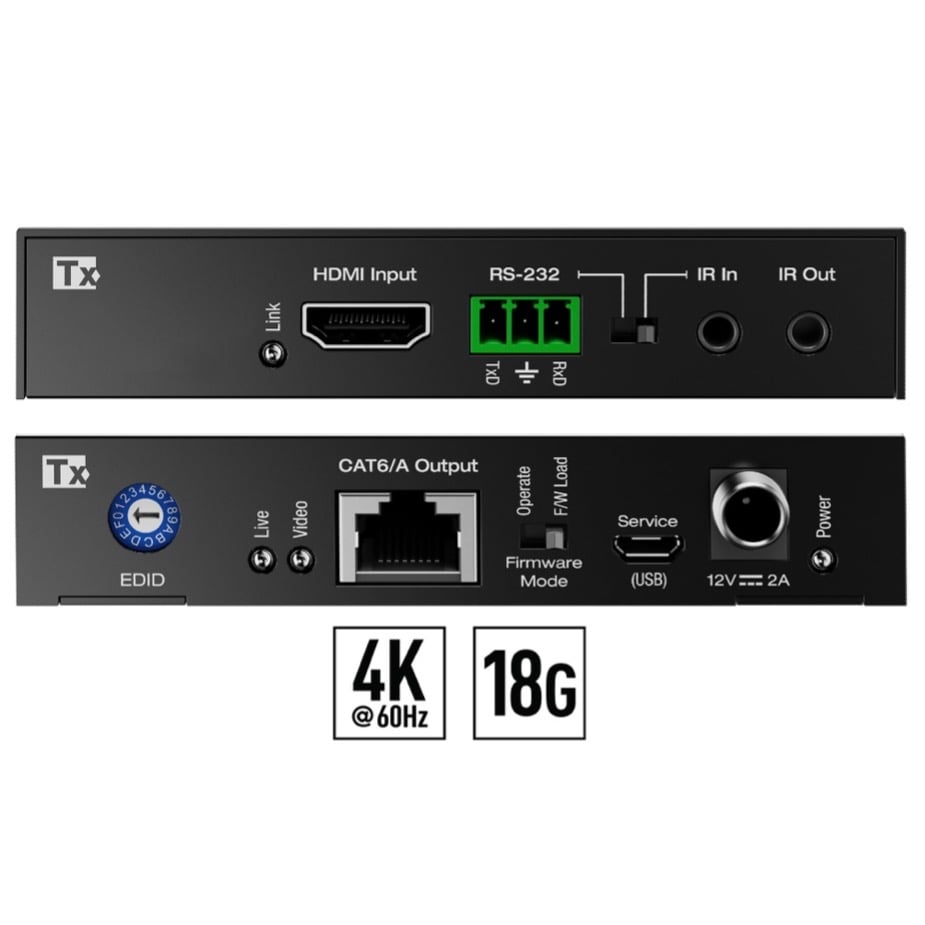 ---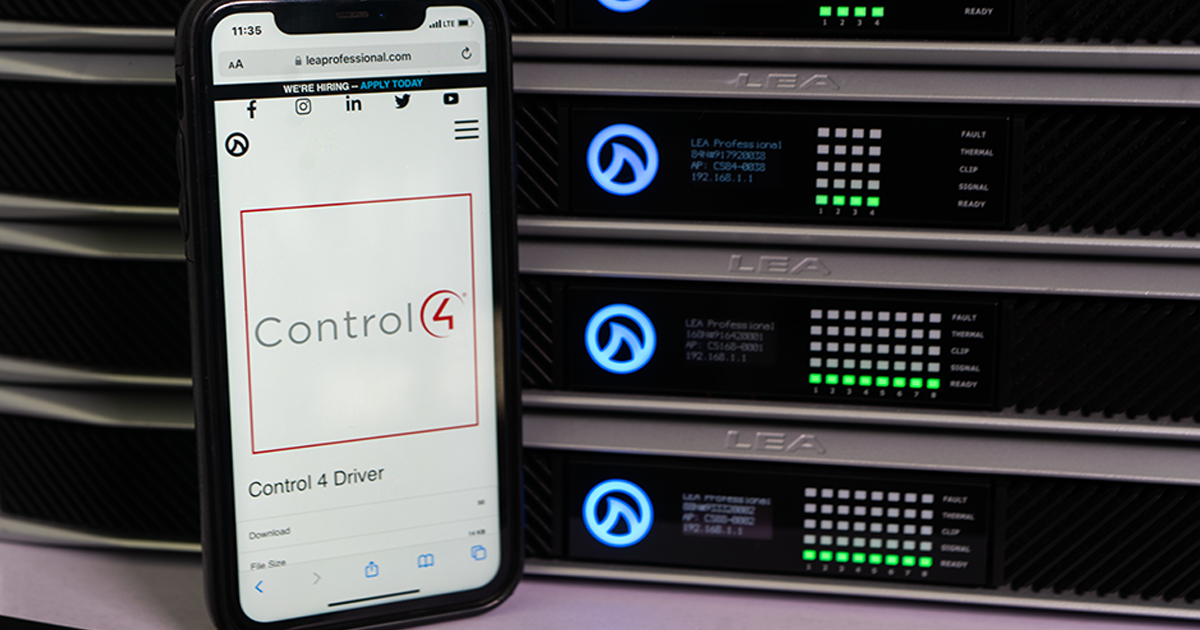 Control 4 Driver For LEA Amplifiers
We're happy to offer Control 4 Systems users the ability to integrate our CONNECTSERIES amplifiers into their AV systems with the CONNECTSERIES Control 4 Systems Driver. Get More…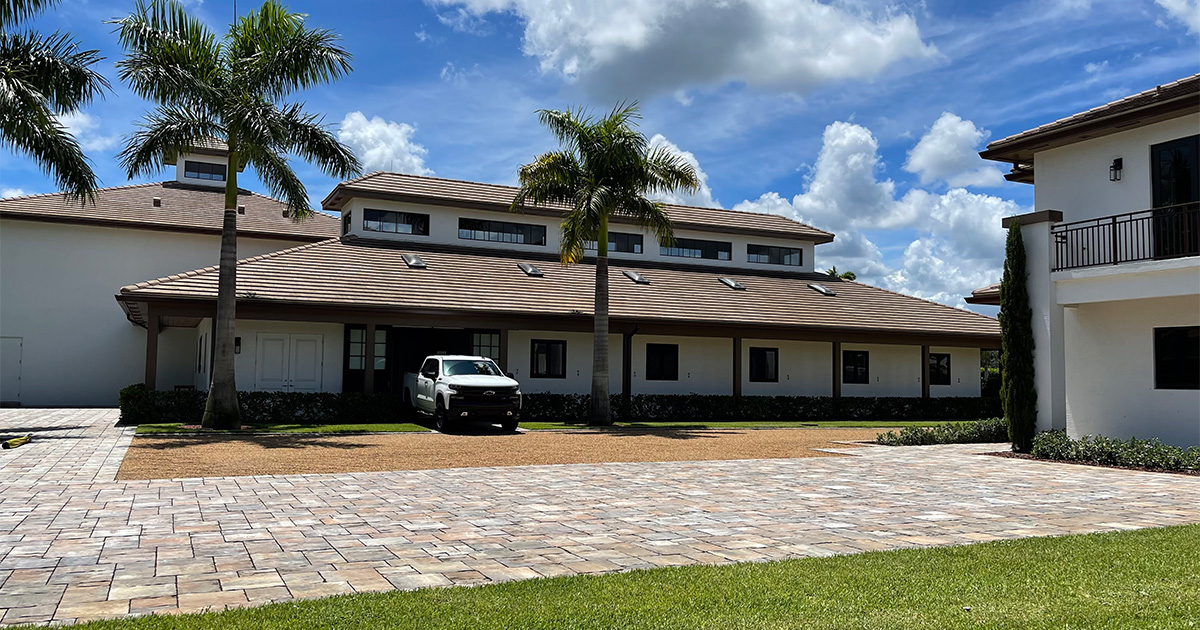 LEA Amps Power Equestrian Facilities
Wellington, Florida is no stranger to power. When one large private property in the Equestrian Capital of the US was looking to add to its horsepower with a brand new audio system, they chose LEA Professional to get the job done. Let's dive in!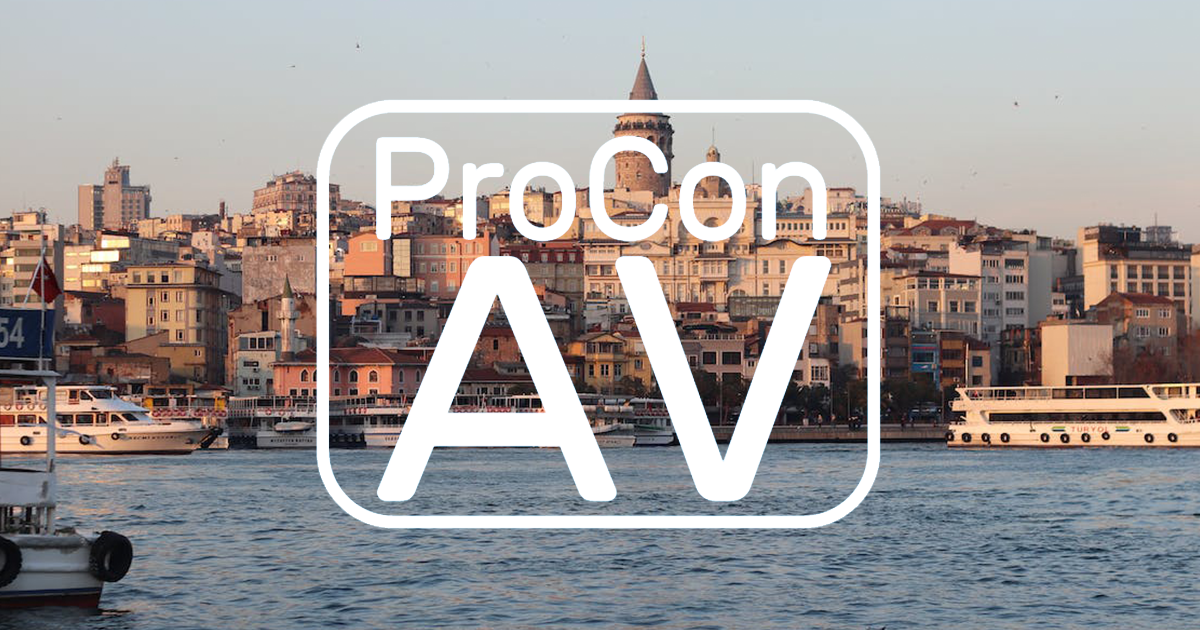 LEA Welcomes ProCon AV As New Rep Partner
With the increasing demand for LEA amplifiers in the Middle Eastern region, we have decided to bring on John Dodson from ProCon AV. John will be covering regions such as Egypt, Turkey, and Israel. Get more…
---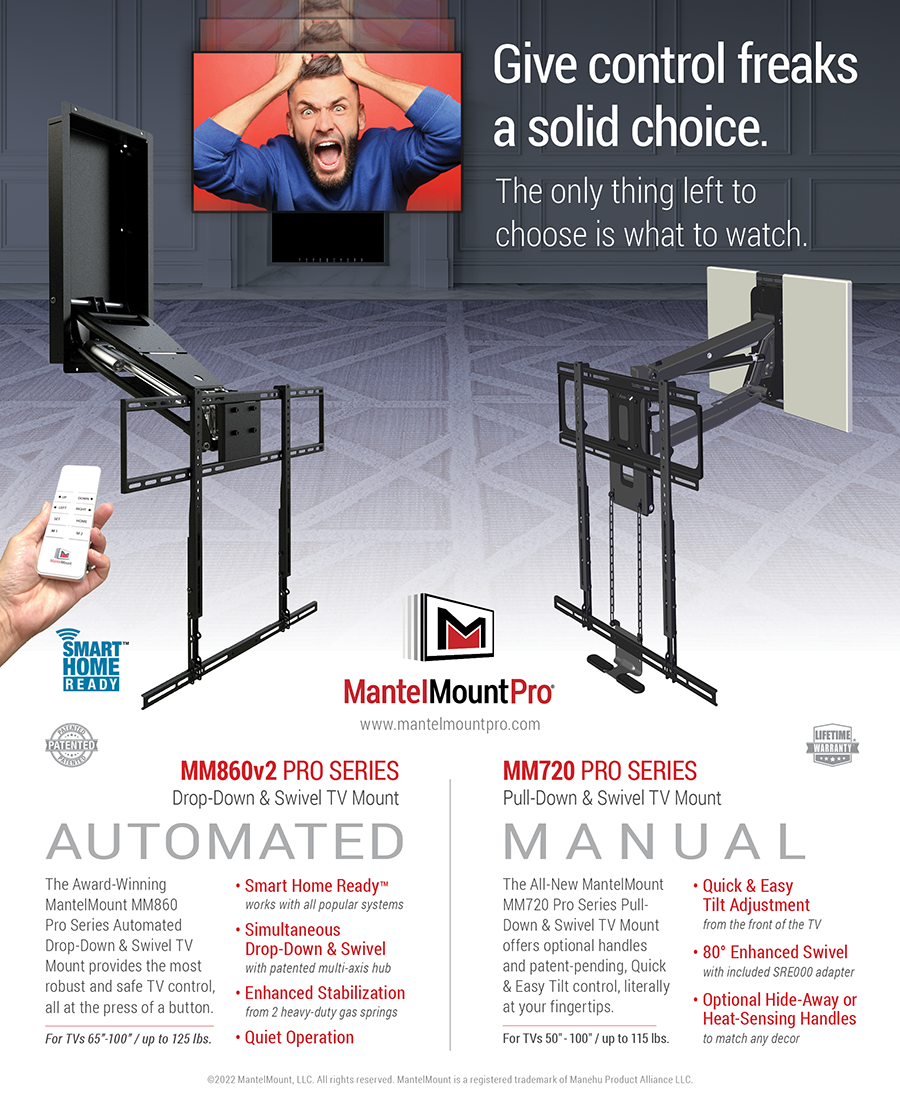 ---

Ultra-Fidelity Outdoor Speakers™. Since 1987 Rockustics has been hand-building the industry's best rock speakers. Over the years the line has grown to encompass 27 models of superior, all-weather outdoor speakers for home and commercial applications. World-wide our speakers can be found almost anywhere, from backyards, to theme parks, office complexes, hotels and resorts such as Busch Gardens, Universal Studios, Hershey Park, Sea World, Six Flags, Las Vegas Casinos, the White House and many more. From outdoor cafes to hotel courtyards and theme parks, Rockustics nature-inspired, weatherproof designs will ensure you can "Rock On!" all year around.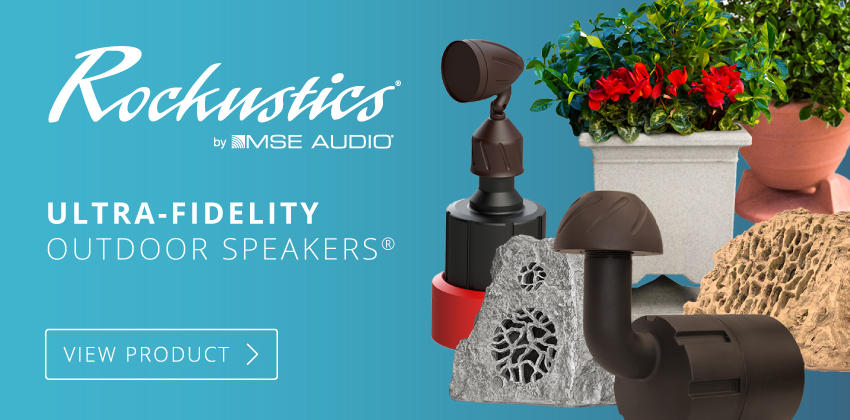 ---

Monitor Audio Cinergy:
A New THX® Ultra Certified Home Cinema Audio System
With Monitor Audio's most advanced audio technologies, superior isolation methods and an installation focused design, Cinergy sets a whole new standard for home cinema that's unheard of, until now.
Integrators can have the utmost confidence in Cinergy thanks to the THX® Certified Ultra mark – a gold standard for audio and visual fidelity. Globally recognized, achieving THX® Certification ensures that Cinergy will deliver an ultimate cinema audio experience. This does not simply mean a set of measurements done on a computer or in a lab as THX Certification is done using the dynamics of real-world listening.
The highly adaptable system has been designed with the knowledge that no two installations are the same. Cinergy features include a modular design that rotates when required, allowing the user to easily adapt to a horizontal or vertical install. It also includes a choice of isolation and fixing methods to help achieve the exact results required. Flexible options allow for integration into stud walls, fitting onto walls or securing to the floor. Along with integrated handles to make life easier, Cinergy features handy feet and bracket isolators to reduce vibrations.
Installers can easily rotate the mid-tweeter array on the Cinergy 100, 200 and 300, depending on whether they are vertically or horizontally installing the product. Cinergy also offers a swappable mid-tweeter pod to allow for the best of tailor-made systems. Intelligent design innovation also means that the mid-tweeter pod can be interchanged with the bass drivers on the Cinergy 300.
Cinergy features the very latest in Monitor Audio advanced driver technology, along with inert, heavy cabinets designed to make every moment of the cinema experience sound dynamic, controlled and clear and most importantly, unforgettable. From MPD high-frequency transducers to RDT II drivers, every element is designed to make the movies truly come to life.
Click Here to learn more.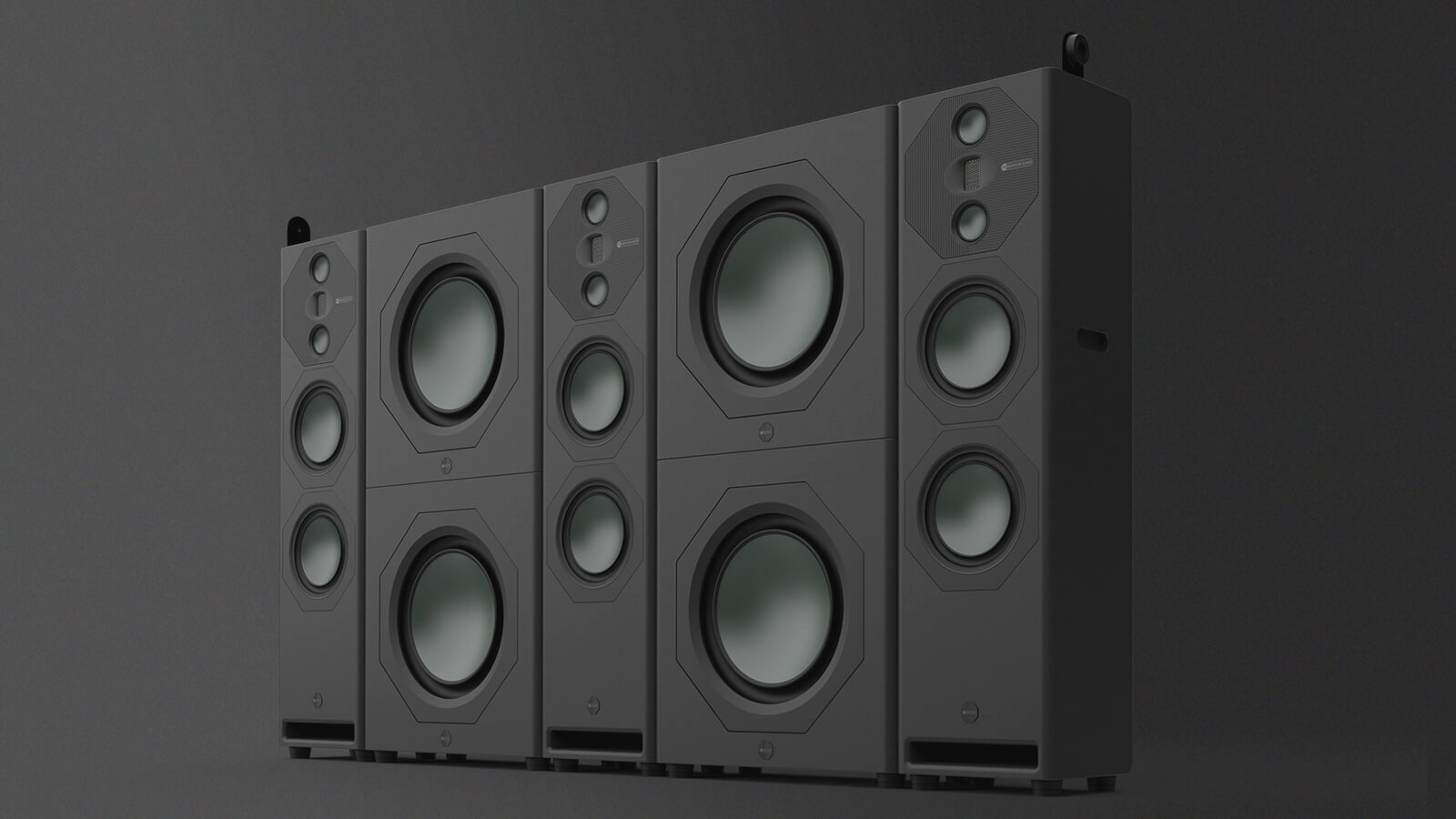 ---

ISE 2023 reached a new milestone for NETGEAR AV: we now have around 200 manufacturing partners ensuring interoperability with pretty much every kind of AV over IP you might come across. NETGEAR AV is proud to have also announced new technology and distribution partnerships as well. We are now members of the global AV integrator, GPA, the AIMS Alliance, and have formed a partnership with Origin Acoustics to sell our wired and wireless networking products. All of these partners illustrates the commitment to the commercial and residential AV markets that NETGEAR AV is making. Find out the more by visiting netgear.com/av.
---

Platinum Tools® TPS200C Pocket-Sized PoE++ Tester
Platinum Tools®, the leader in solutions for the preparation, installation, hand termination, and testing of wire and cable, is proud to announce its pocket-sized TPS200C PoE++ tester is now available with an MSRP of $89.00.
"The easy-to-use TPS200C has been designed for all varieties of PoE…up to 56 volts and 280 watts of power," explained Sean Rothermel, Platinum Tools product manager. "Powered by the PoE circuit, the TPS200C requires no batteries and can be used inline with an actual PoE device to measure current flow, or by itself in Powered Device (PD) Simulation mode to determine the maxi­mum power available from the PoE power source."
Additional features include: tests up to 4-pair PoE (IEEE 802.3bt Type 3); easy-to-read, bright, scrolling OLED display; test PoE on active data cables without interrupting data flow; automatic mode and polarity detection; tester features dual RJ45 ports for testing PoE and dual 2.1x5.5mm DC jacks for testing DC power supplies; includes 2.1x5.5mm DC patch cable; dimensions: 2.50in. square x 1.00in. thick (63.5 x 63.5 x 25.4mm); weight: 2oz. (55g).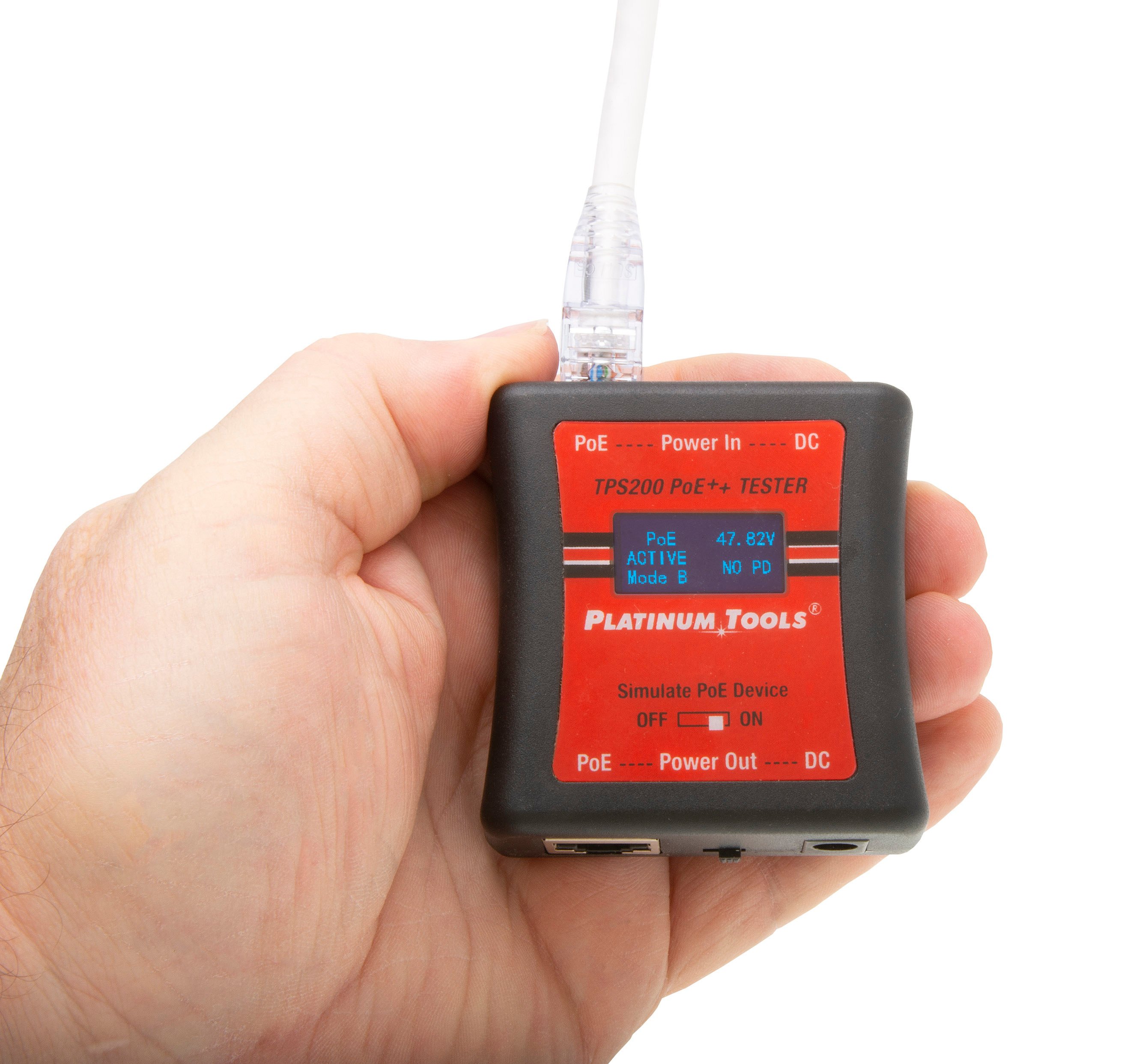 ---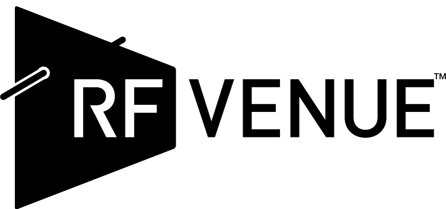 RF Venue's aftermarket accessories for wireless microphone and in-ear monitor systems are now available on D-Tools. Founded in 2009 and with over 10,000 projects completed worldwide, RF Venue has established itself as the leading provider of antennas, RF signal distribution systems, filters, and other unique tools that eliminate signal dropouts and interference for any brand wireless system.
The company's new Diversity Architectural Antenna is a high performance antenna system for installed wireless microphones. Featuring a slim profile enclosure, the Diversity Architectural Antenna can be installed in any position on a wall or ceiling and can be painted to match any interior. Using a unique patent-pending dual-feed antenna design, both A and B diversity connections are provided, so there's no need to install two separately spaced antennas resulting in a more professional look that room designers and architects appreciate.
All of the company's antenna products are available in convenient bundle packages with compatible antenna distribution and in-ear monitor combiners. The RF Venue DISTRO9 HDR antenna distribution system can accommodate up to nine channels of wireless microphones with dual zone inputs, and the COMBINE8 up to eight in-ear monitor transmitters. For more complex installations, RF Venue also provides multi-zone systems to extend coverage into multiple rooms and can provide RF over fiber systems for large venues or broadcast facilities. As more wireless devices compete for less available RF spectrum, system integrators trust RF Venue essential accessories to ensure high reliability, ease of use, and on-budget wireless projects of any size.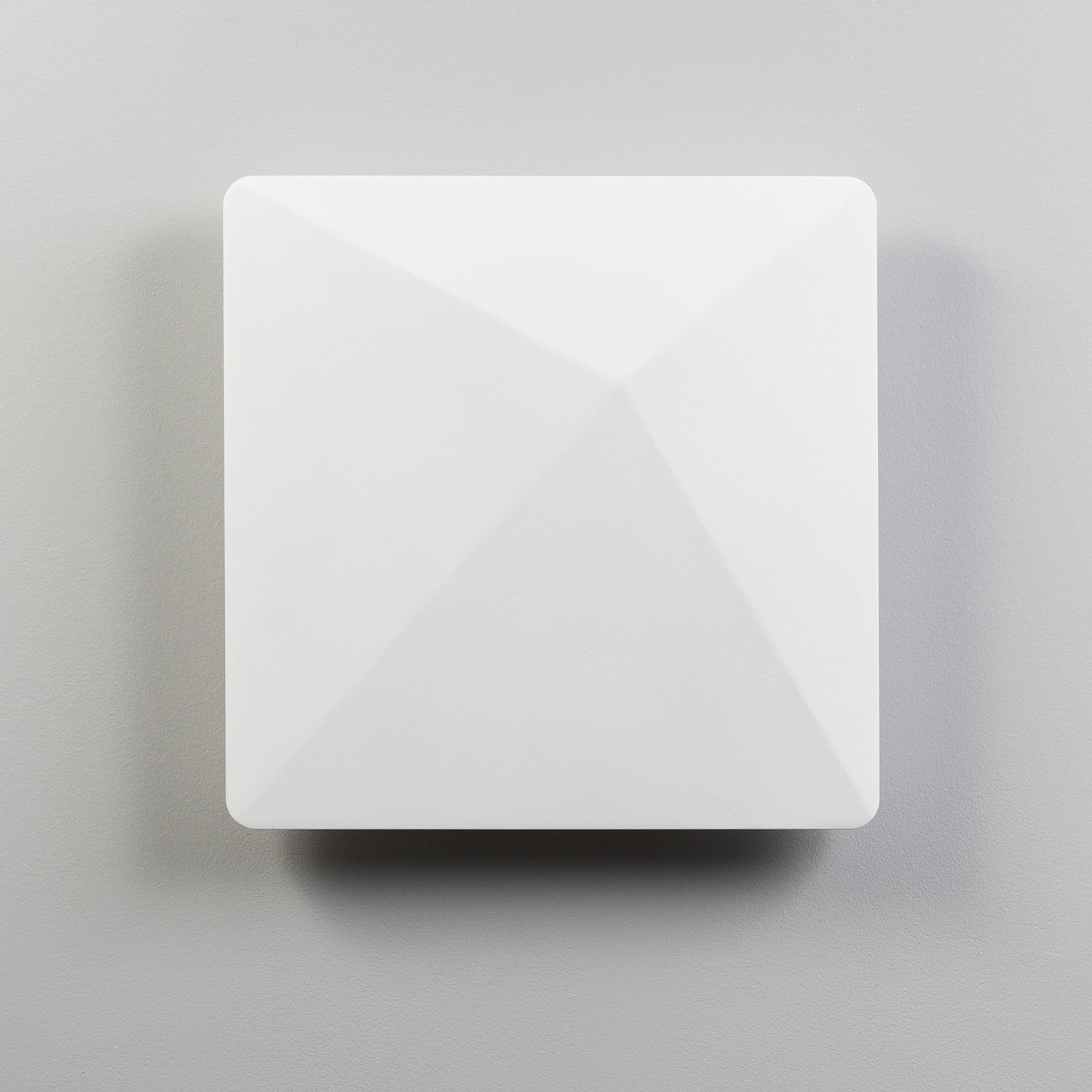 ---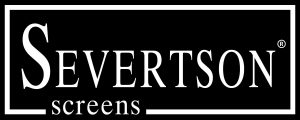 Severtson Launches Perforated Broadway Series Thin Bezel Fixed Frame Projection Screen Solutions
Severtson Screens, a global leader in innovative and quality projection screens for the home theater, commercial, pro AV, and cinema markets, is pleased to announce the launch of a white, perforated, acoustically-transparent screen option for its acclaimed Broadway Thin Bezel Series fixed frame projection screen solutions.
"After meeting customer demand for a new lower cost Broadway Series Thin Bezel collection last year, they then asked for a perforated version, and we are proud to deliver," said Aaron White, Home Theater & Pro AV sales lead at Severtson Corp. "Now available with an acoustically transparent option in seven screen sizes ranging from 100- to 165-inches, Broadway is a complete collection of fixed frame projection screens that offer a sturdy extruded aluminum frame with a 3/8-inch visible border for a fully maximized viewing area. They are excellent solutions for any home theater, office, conference room, sports bar, or other venue needing a modern, high-performance projection screen. Broadway's appearance does not distract from the projected content, but instead quietly enhances the viewing experience with its perfectly tensioned viewing surface and precision-aligned black velvet frame."
The Broadway Thin Bezel Series' durable, aluminum frame offers the thinnest visible bezel that Severtson Screens can provide, offering a clean, sharp appearance that maximizes the viewable area. Each screen is manufactured to the same high standards as Severtson's large cinema screens installed in theaters worldwide. Customers can choose from Severtson's perfectly tensioned screen materials that will take the viewing experience to the highest levels of performance available in the market today. Broadway Thin Bezel Series material choices include: Broadway White (1.1 gain) and Broadway Grey (1.0 gain).
For more information, please visit www.severtsonscreens.com, call 480-610-5155, or email sales@severtsonscreens.com.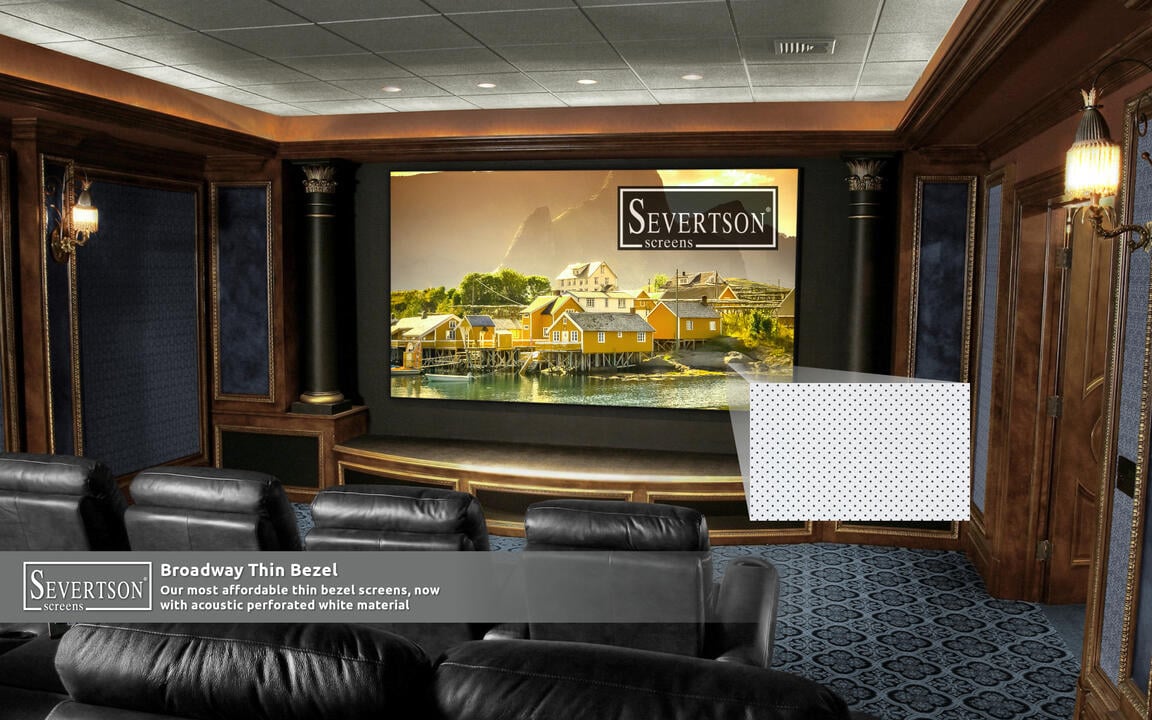 ---

MXA920 Ceiling Array Microphone In Stock and Shipping
The wait is over. Shure is excited to announce that our award-winning MXA920 Ceiling Array Microphone is back in stock and shipping on demand!


Advanced Applications. More Natural Speech.
The flagship networked microphone in the Shure Microflex® Ecosystem requires no setup for basic room coverage yet gives you precise control over audio capture if desired. Next-generation array architecture makes the MXA920 easy to use and quick to deploy for AV conferencing, camera tracking, voice lift and sound reinforcement.
Don't settle for less. Tackle the audio needs of your most demanding spaces now, with Shure's best-in-class solution.
Expert Evaluation
The MXA920 Ceiling Array Microphone has also recently passed the Frost & Sullivan Analyst Gauntlet. Read an independent, full evaluation of what the analysts thought of the audio quality, flexibility, ease of installation, partner certification and compatibility of the MXA920 and Microflex Ecosystem. Read more.
---


Stealth LRX-85 - The Incredible Invisible Speaker!
Architectural speakers come in all shapes and sizes - cluttering the walls and ceilings in homes and businesses across the globe. Models exist for various applications, budgets, and performance goals, but the end result has always been a compromise between being HEARD versus being SEEN.
Unhappy with this compromise, Stealth Acoustics has spent the last 20 years advancing its patented FidelityGlass™ technology and other proprietary innovations culminating in a full line of high-performance architectural speakers. Once installed and finished with texture and paint Stealth's LineaResponse speakers become COMPLETELY INVISIBLE.
Stealth Acoustics has happy to announce that Home Technology Association (HTA) has recognized the innovations of its newest generation of LineaResponseX speakers and awarded them "Architectural Speaker of the Year" for 2022!
Experience incredible, room shaking, immersive sound from an invisible speaker format like you've never -seen- before! The latest generation of LineaResponse high-performance, expert-grade invisible speakers – The X-Series – from Stealth Acoustics delivers sound quality, output levels, and frequency response usually reserved for only the best visible speakers. LineaResponse speakers add top-shelf audio performance to any room without visible speaker boxes or unsightly speaker grills compromising aesthetics.
The X-Series (and all of Stealth's range of LineaResponse invisible speakers) are installed directly into a wall or ceiling in a process similar to installing a drywall patch. Standard wall finishing techniques are all that is necessary to render the speakers completely invisible. On-site finishing options include latex paint, light wallpaper, fabrics and selected texture coats.

A/V integrators love LineaResponse speakers because the impressive power handling and 170-degree field of dispersion allows them to easily integrate into any top-tier project. Designers love LineaResponse speakers because their completely invisible nature won't interfere with the flow and style of a room. Homeowners love LineaResponse speakers because they just sound great!
---

TechLogix Debuts New MOFO™ Cable Series Products
TechLogix Networx, a leader in innovative audio-visual, security, and datacom solutions, is proud to announce a number of new products in its popular MOFO™ Cable Series New solutions among the MOFO Series include 8K HDMI Cables with Detachable Heads, USB-C Cables, USB-A to USB-C Cables, and DisplayPort 2.0 Cables.
"TechLogix MOFO™ cables leverage a true fiber core to deliver unparalleled speed, bandwidth, and reliability," explained Cameron Smith, NSI V.P. "Pre-terminated HDMI, USB, and DisplayPort connectors accommodate installations in seconds and the optical construction provides complete immunity to RF, EM, and electrical interference without the need for inline boosters, extenders, or power supplies. Plus, MOFO™ cables can be repurposed in the field using standard fiber optic tools and connectors and are available in traditional cable constructions, wallplate, and table insert constructions, and heavy-duty micro- armored constructions. Forget clunky extenders and bandwidth-limited copper cable. TechLogix MOFO™ cables deliver cleaner installations, fewer failure points, superior signal quality, and future-ready cable runs."
8K HDMI cables with detachable heads (HD21D) cables have been designed for easier pulling through conduit and tight spaces. Each cable also includes an optional 5V power supply for boosting low-output devices on longer cable runs. MOFO™ 8K cables are backwards compatible with 1080p and 4K devices. USB-C (USBC) cables extend SuperSpeed and Hi-Speed USB data and power (60W/20V/3A) up to 10m without the need for external power supplies, boosters, or extenders. USB-A to USB-C (USBAC) cables adapt USB type A connections to USB type C connections and extend SuperSpeed and Hi-Speed USB data and power (2.5W/5V/0.9A) up to 50m without the need for external power supplies, boosters, or extenders. DisplayPort 2.0 (DP20) cables feature the native, uncompressed transmission of DisplayPort signals up to 100m without the need for external power supplies, boosters, or extenders. DP20 cables support VESA resolutions up to 40G 8K.

---

What's New from VITEC: RF Gateways & IPTV Platform Enhancements
At the recent ISE 2023, VITEC announced several key product releases and enhancements to its suite of IPTV, Video Streaming and Digital Signage solutions.
VITEC's RF Gateways capture live digital TV channels from any terrestrial, satellite or cable source – including those requiring the most stringent content protection requirements – and stream them over an IP network to an unlimited number of end-points. The newly launched 45-series RF Gateways integrate seamlessly with VITEC's IPTV and Digital Signage Platforms, and deliver ultra-high reliability, enhanced performance along with a refreshed, intuitive UI.
The new release of VITEC's EZ TV IPTV & Digital Signage Platform brings a range of performance and productivity enhancements, including a real-time snapshot of end-point HDMI output, enhanced security support for SRT streams with the ability to play streams with SRT security + MPEG-TS AES security, plus EZ TV Player support for LG WebOS 6.0.
Meanwhile, the Avedia IPTV & Digital Signage Platform has introduced a number of the ability to view all IPTV end-points, a new interactive floorplan view of all devices on the system. The Workflows app interface has also gained new functionality, with an intuitive, customisable interface for quickly triggering multiple workflows. For example, in a multi-use stadium environment that hosts sports, conferences and live music events, users can create a Trigger Deck with different cards that trigger a previously-created workflow. This enables users to publish specific content for each event at a push of a button, in a user friendly graphical interface.
To learn more about VITEC, please visit www.vitec.com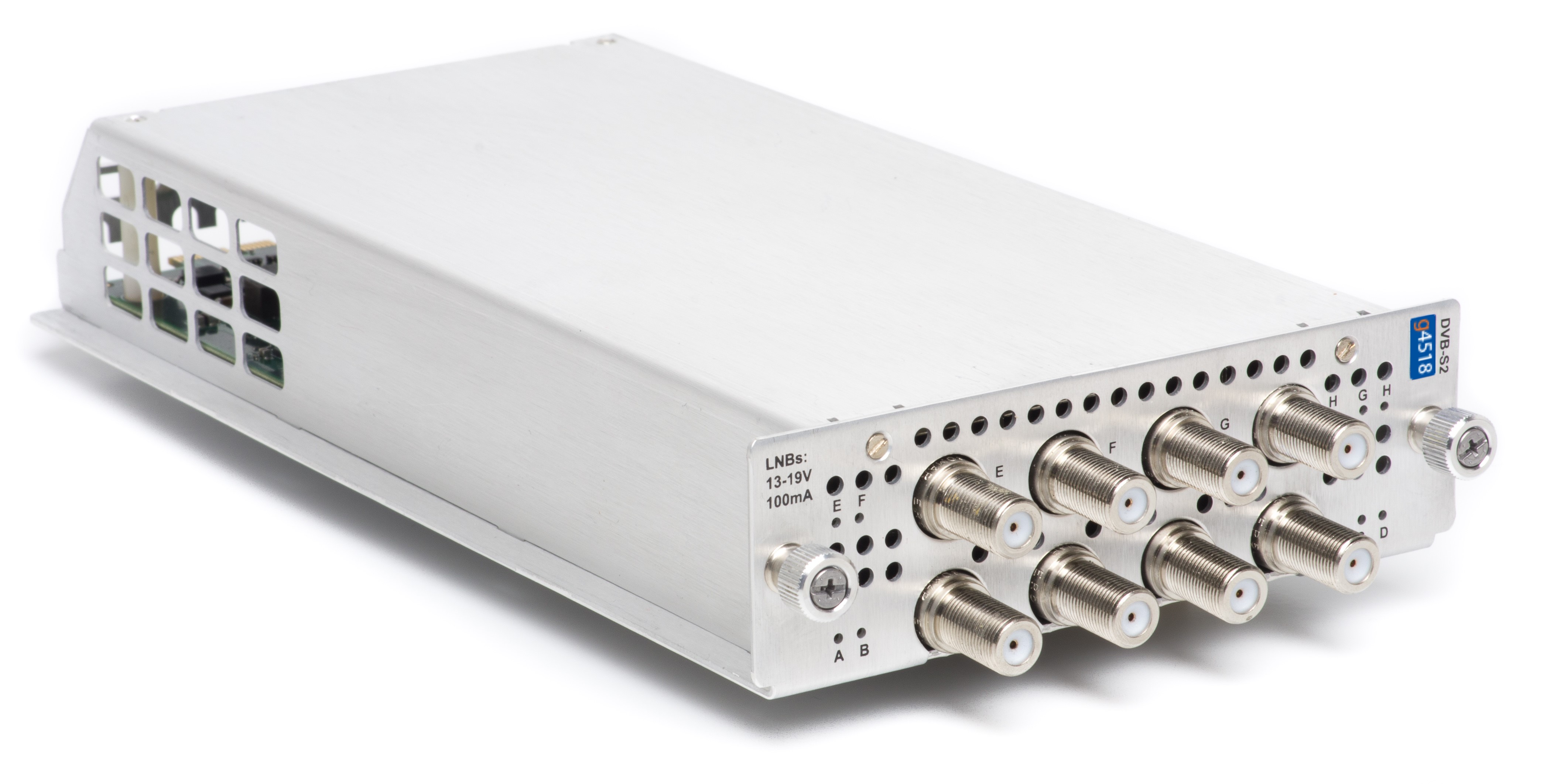 ---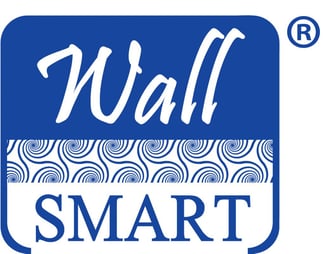 WALL-SMART, the leading manufacturer of innovative mounting hardware that beautifully recesses smart devices flush with wall and ceiling surfaces, brings home from ISE (Integrated Systems Europe) 2023 the coveted TNT (Top New Technologies) award from CE Pro and Best of Show honors from Residential Systems for its revolutionary new flush mount designed and engineered for installation into walls constructed of masonry materials. This mount achieves a level of installation beauty and simplicity that's been historically difficult to accomplish in rugged construction materials through other installation techniques.
WALL-SMART's Frameless Flush Mount was selected by a distinguished panel of TNT judges as the most innovative residential technology accessory and was presented the TNT award by CE Pro at Integrated Systems Europe in Barcelona, January 31-February 3. Later at ISE, WALL-SMART received Best of Show honors from the editors of Residential Systems.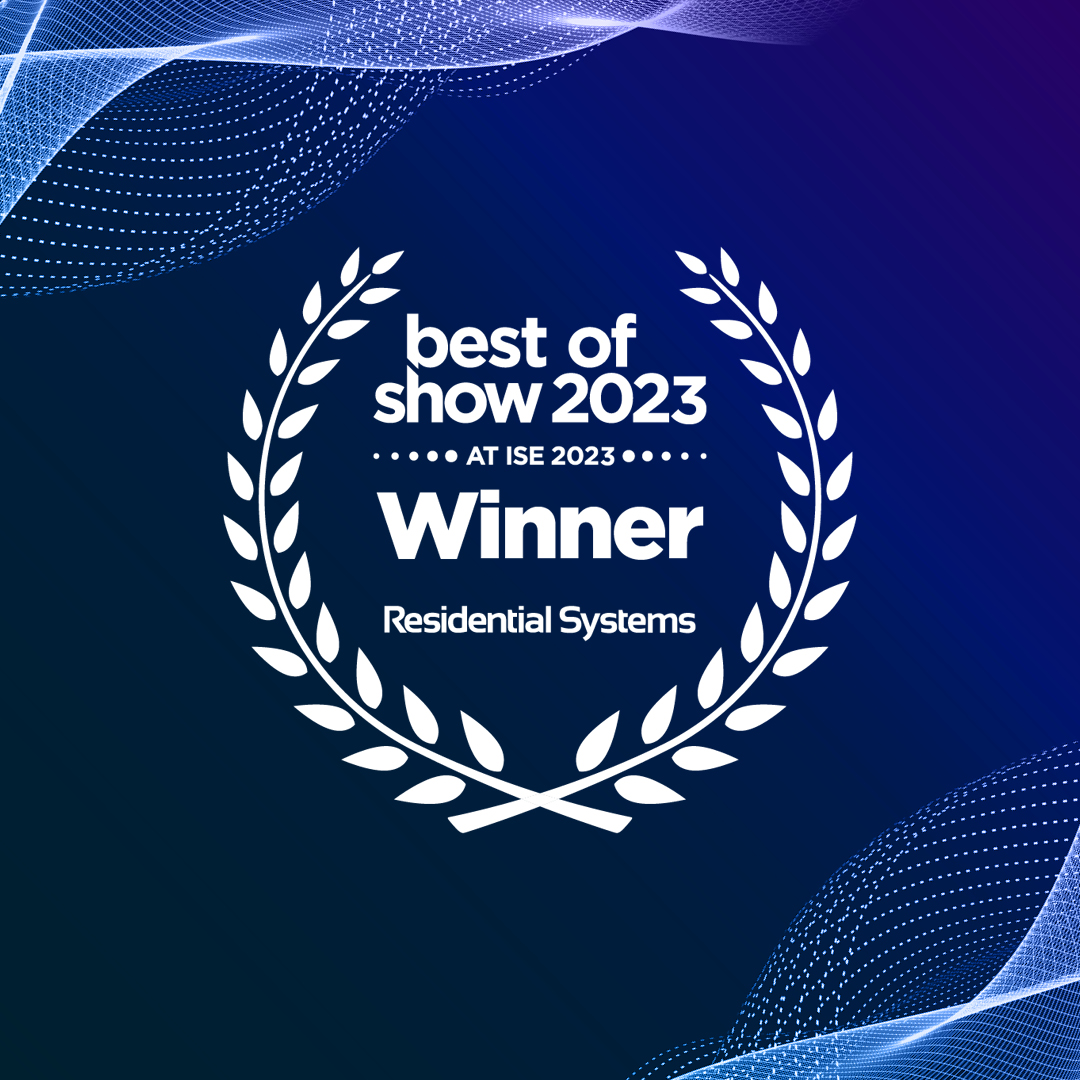 The uniquely designed Frameless Flush Mount from WALL-SMART features a depth calibration mechanism to ensure a flush appearance of keypads, touch panels, tablets and other technologies within solid, thick, uneven wall surfaces made of concrete, brick, plaster and other rigid materials. Finally, with this mount, technology is able to blend seamlessly into homes of masonry construction.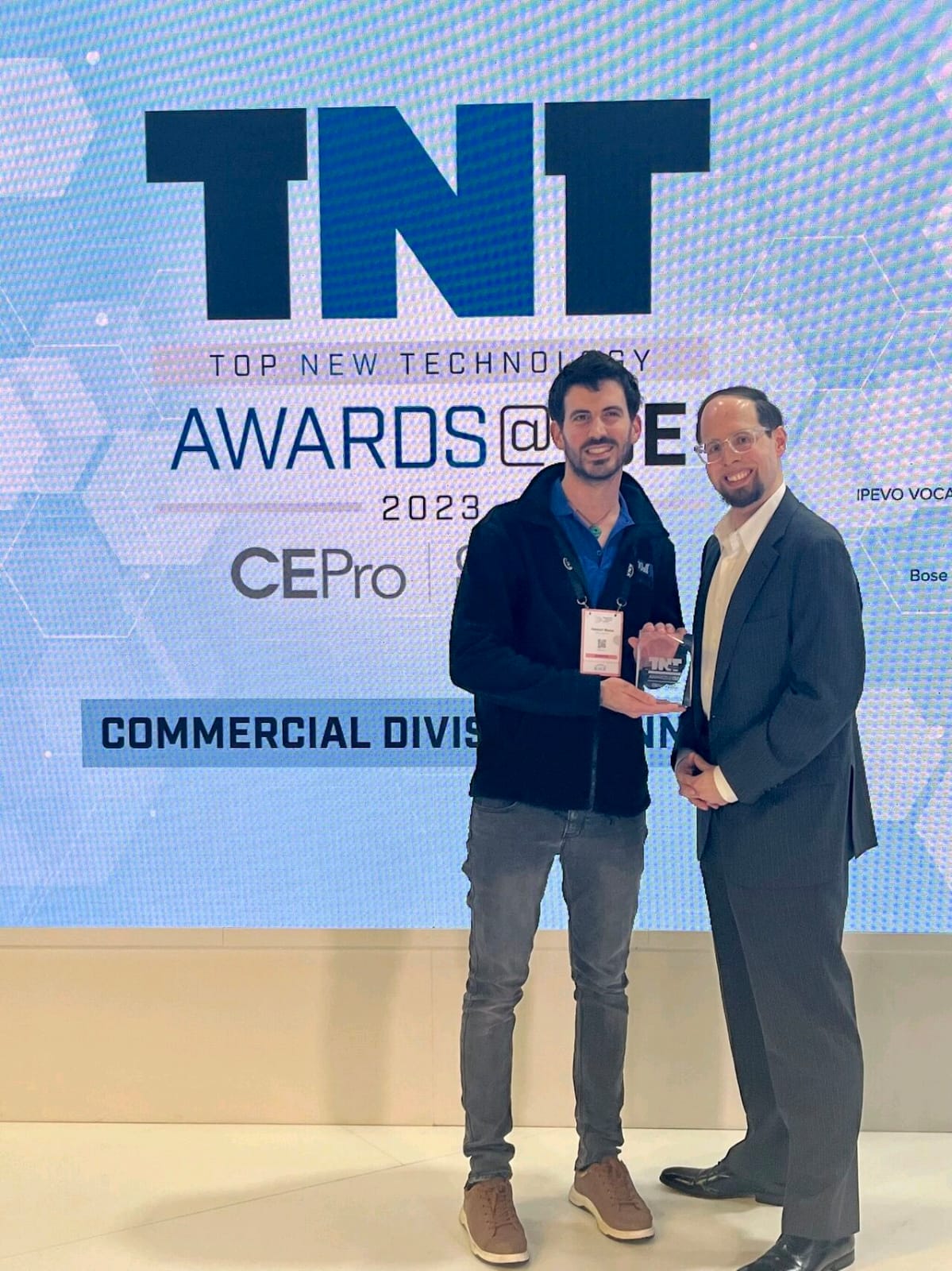 ---

NHD-500-DNT-TX
The NetworkHD 500s series is an HDMI 2.0 AV over IP solution. Capable of encoding up to 4K60 4:4:4 @8bit over 1Gbps network via copper or fiber connection, including Dolby Vision, HDR10 and HLG content. The newly launched NHD-500-DNT-TX is the Dante version that has the same technical and physical features of the existing NHD-500-TX with the addition of an integrated 2CH Dante & AES67 audio output for enhanced interoperability with other Dante & AES67 enabled hardware solutions such as amplifiers, DSPs, mixers or speakers. The new 500-DNT-TX allows Dante to transmit audio from one of two inputs, HDMI or Analog. The analog input can be used as a method to connect BYOD audio devices or perhaps used as a connection to a microphone in a podium/presentation or similar applications. It is specifically practical in scenarios like live events, professional broadcasts, house of worship, etc.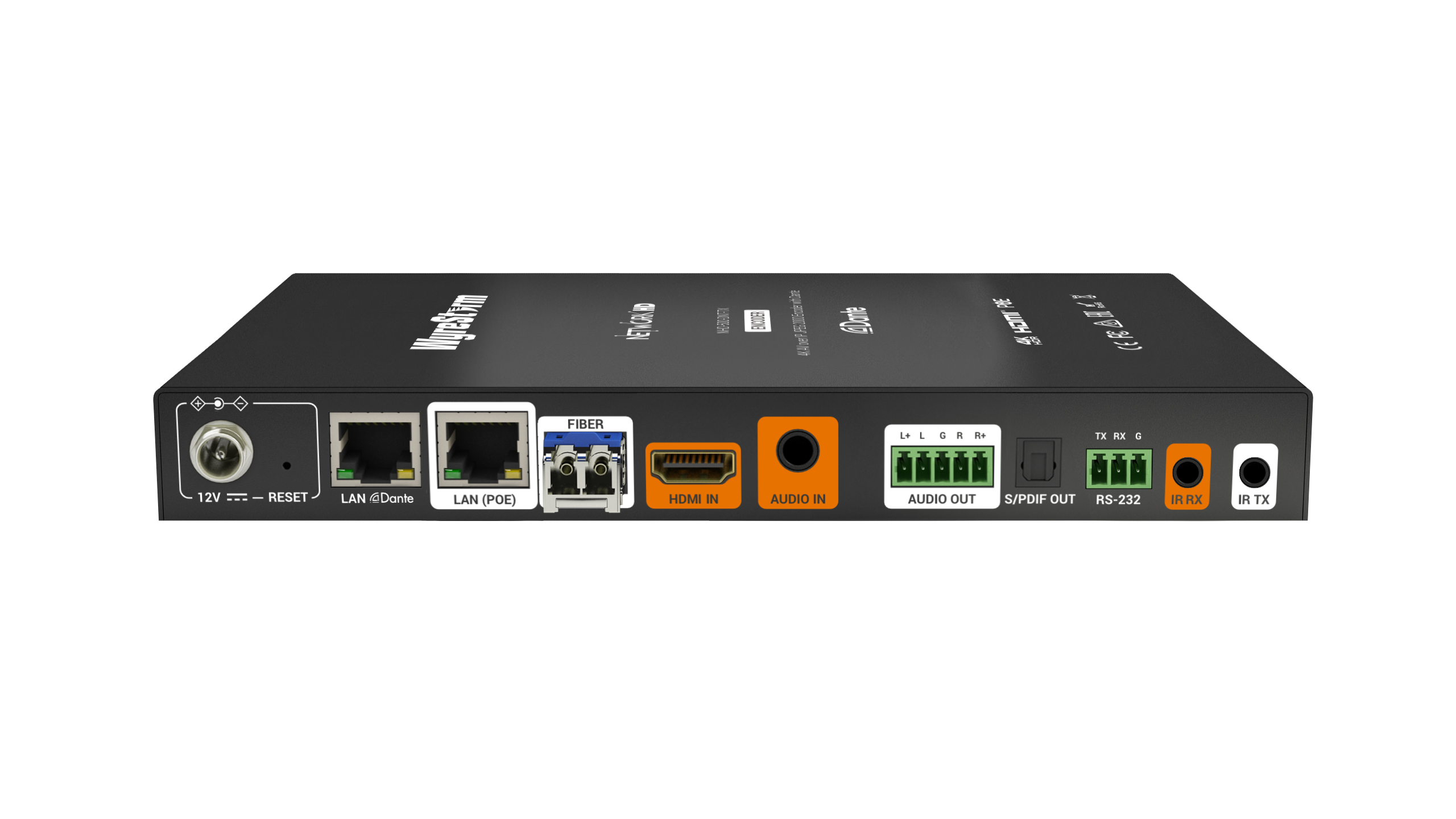 ---

Do you have clients who complain about conversations in private offices being overheard by personnel walking by? Is sensitive information leaking into open-office areas? Or, are employees getting distracted by folks returning to the office en masse? Enter: Yamaha's VSP-2 Speech Privacy System.
The VSP-2 Speech Privacy System does more than merely mask sound. Yamaha's unique Info-Masking technology effectively camouflages conversations by incorporating sounds made by human speech. This method disrupts speech intelligibility (The ability of the unintended listener to understand another person's conversation), just as successfully as conventional masking systems - at 8-10 dB lower or, half the perceived volume, without creating a distracting work environment.
Most modern offices are acoustical nightmares: thin walls, reflective surfaces, and high ceilings, all which amplify sensitive conversations and create compliance risk. Others work in shared office spaces adjacent to other businesses, risking important information being overheard. Rather than installing expensive, unsightly partitions, the VSP-2 Speech Privacy System can successfully stop outside listeners from comprehending conversations. Plus, the VSP-2 can be retrofitted into existing spaces; there's no need for pre-construction or pre-planning, and it sufficiently covers troublesome, high-traffic areas without creating a wide-spread blanket of annoying white noise across the entire office.
Yamaha's VSP-2 comes in white or black, with up to eight micro-speakers to one control unit. The control unit offers multiple sounds: Speech Masker, Environmental Sound, and Natural Sound, which can be layered to create a custom combination.
Our customers have also seen success in Healthcare, protecting patient conversations and maintaining HIPAA Compliance. Read our latest case study to learn more: https://uc.yamaha.com/insights/case-studies/solving-speech-privacy-issues-with-yamaha-s-vsp-2/
For more information on the VSP-2, click here: https://uc.yamaha.com/products/speech-privacy/speech-privacy-system/
For a complimentary design services estimate by our Sound Masking Expert, click here: https://info.uc.yamaha.com/soundmasking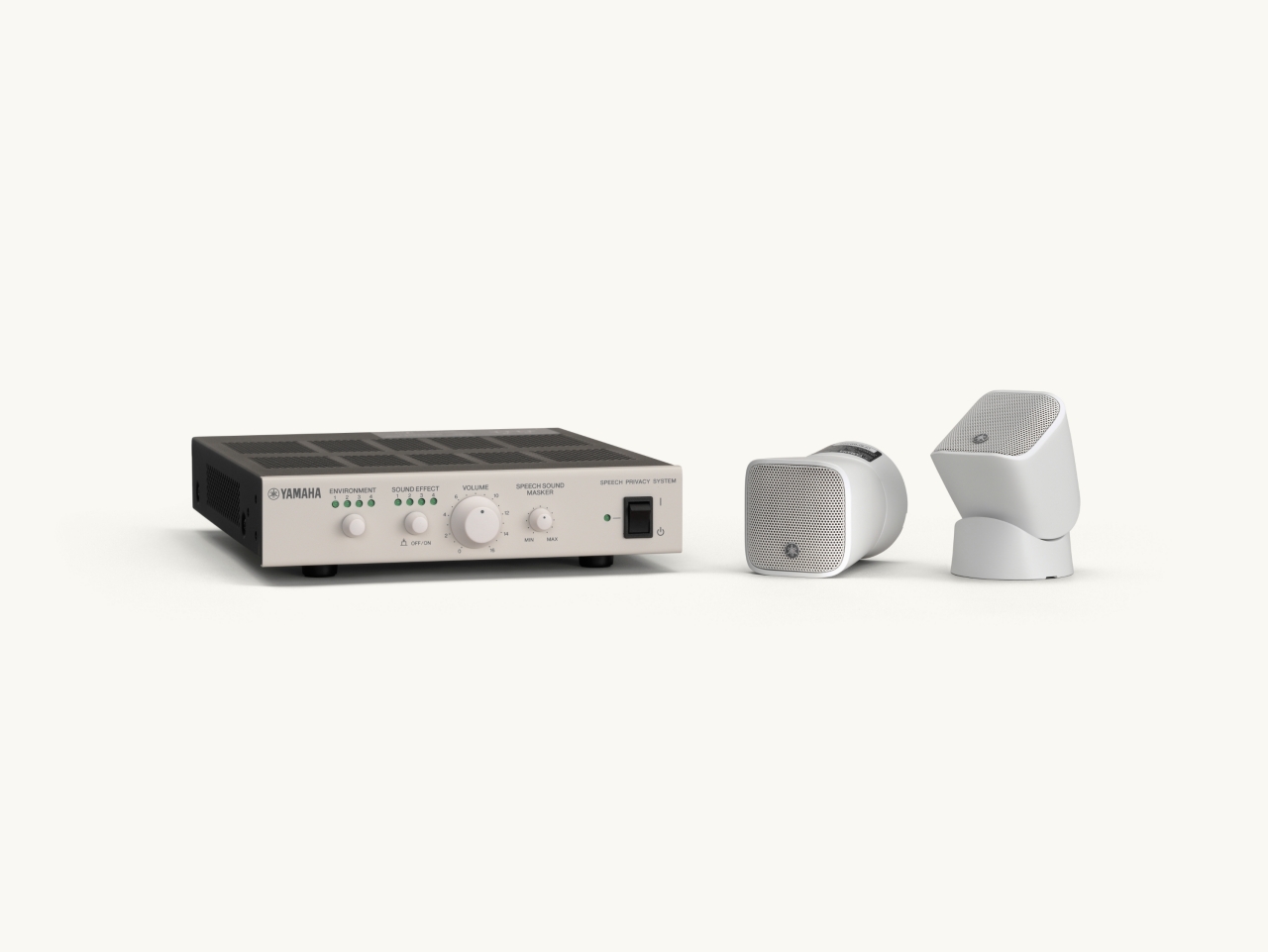 ---