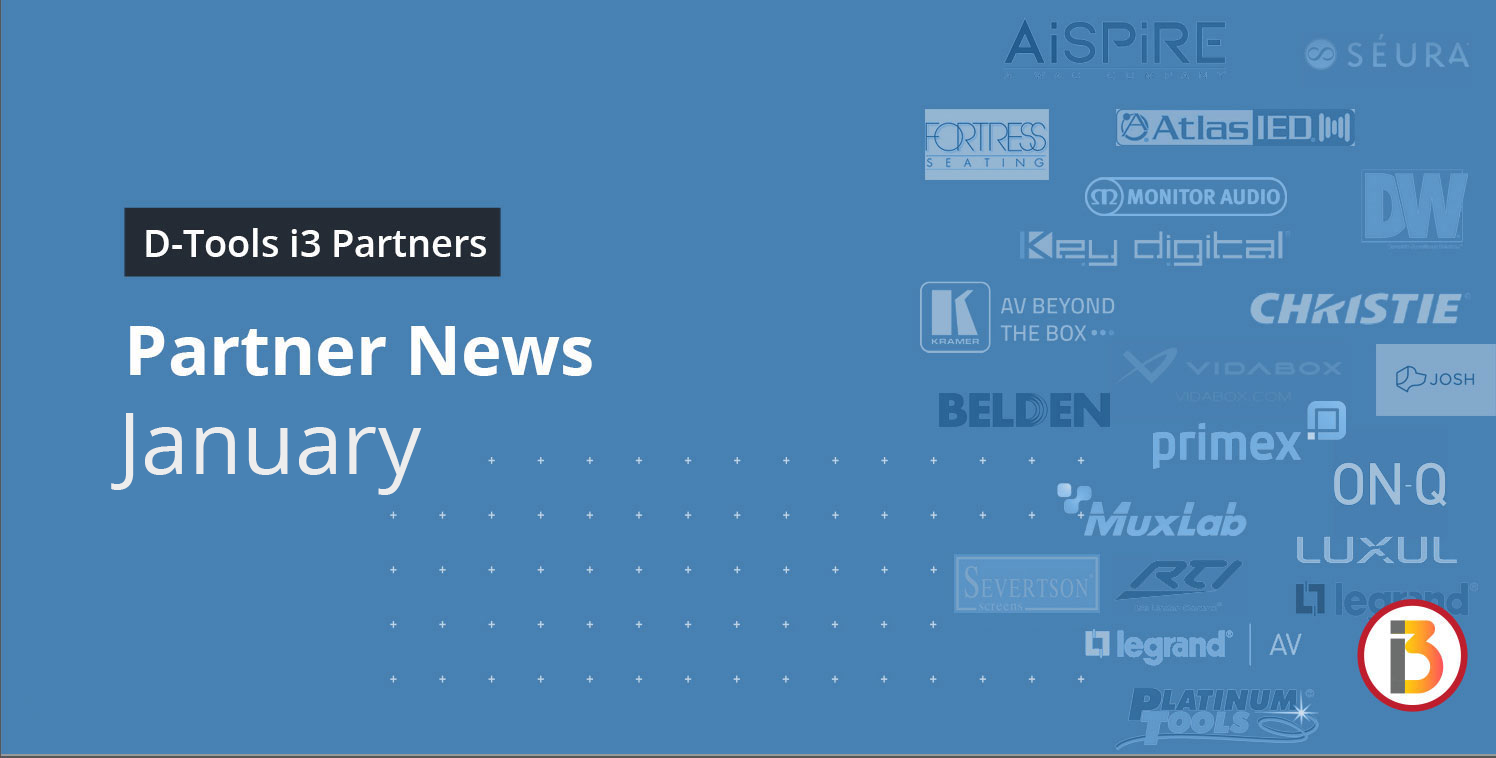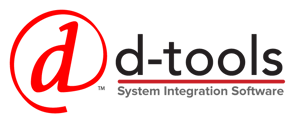 D-Tools i3 Partners realize the importance of bringing you their product information and have chosen to support the D-Tools user community by joining the program and making their product data directly available through D-Tools software. Read on for the latest supplier company news and product updates.
---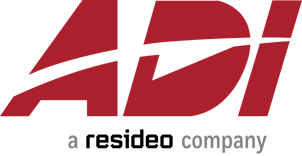 ADI's Systems Design team provides recommendations and best practice knowledge to ensure successful system integrations. For more than 25 years, our team of experts has helped dealers and installers find the right products, solutions and technologies for the job while giving the know-how and best pricing to facilitate the process. We can also create custom quotes for your projects when you submit a request online. Support is available in all major product categories, including access control, fire, video surveillance, AV, intrusion, smart home and more.
With the help of ADI's System Design team, you can offer complete integrated systems to your customers, saving you time and making projects more streamlined.
Learn more about ADI's Systems Design services.
---

New Training Added For Atmosphere from AtlasIED
AtlasIED has added a new 1-hour live, virtual training for our industry award winning Atmosphere digital audio platform. Offered bi-monthly, this course offers a fast, easy-to-follow, instructor-led introduction to AtlasIED's latest generation audio DSP with open Q&A. Participants will complete the instruction with the information they need to confidently sell, install, configure, and support AtlasIED Atmosphere based audio systems in commercial environments. Sign up today!

---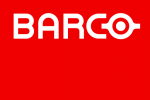 Navistar creates multiple video conference rooms with Barco ClickShare Conference
Meet Navistar. They are an international company headquartered in the Chicago area and they are a leading manufacturer of commercial trucks, buses, defense vehicles and engines. Like so many of us during the coronavirus lockdown, the team members at Navistar have become adept at videoconferencing from home. But recently, their team started returning to the office. They needed a solution that would allow them to continue to host video conferences that go beyond a single laptop and that includes the active participation of everyone in the room as well as of external participants.
Read more here

---

New Cleerline SSF™ Media Extension Products
New Media Extension Solutions
Cleerline Technology Group is excited to announce the expansion of their existing range of Media Extension Products. These products provide flexible installation options, making extending fiber or converting from fiber to Ethernet a breeze. New additions to product line provide greater support for PoE+ applications, plus greater installation convenience.
Cleerline's new Media Extension items include:
SSF-SFP-RJ452POE-1G -1xSFP to 2xRJ45 Gb Media Converter with PoE+: This product allows easy conversion between fiber and Ethernet! The unit includes two RJ45 ports with one open SFP slot (SFPs sold separately). Available Q1 2022.
SSF-1x4POE-RUGGED – 1xSFP to 4xRJ45 Industrial Gb Switch with PoE+: Offering PoE+ (30W per port), with a total power budget of 120W, this switch is a strong solution for extreme environments. The SSF-1x4POE-RUGGED is a 4 port Gigabit Ethernet 10/100/1000Base-TX to 1000Base-X non-managed Industrial Ethernet PoE+ PSE Switch. Note that an external power supply, such as the SSF-DIN-48V120W-PS, is required. Available Q1 2022.
SSF-DIN-48V120W-PS - 120W Industrial Power Supply: The SSF-DIN-48V120W-PS is a 48V/120W DIN rail mountable power supply. It is EMS approved for industrial usage and provides reliable and stable power. Ideal for use with the SSF-1x4POE-RUGGED. Available Q1 2022.
SSF-DIN-RAIL - Din Rail: Use this metal DIN rail with Cleerline Media Extension items, such as the SSF-1×4-RUGGED and SSF-1×2-RUGGED Industrial Switches. This rail is EN50022/TS35 compatible and can be used with compatible equipment.
Read the full article on our Media Extension Products to learn more, or contact Cleerline.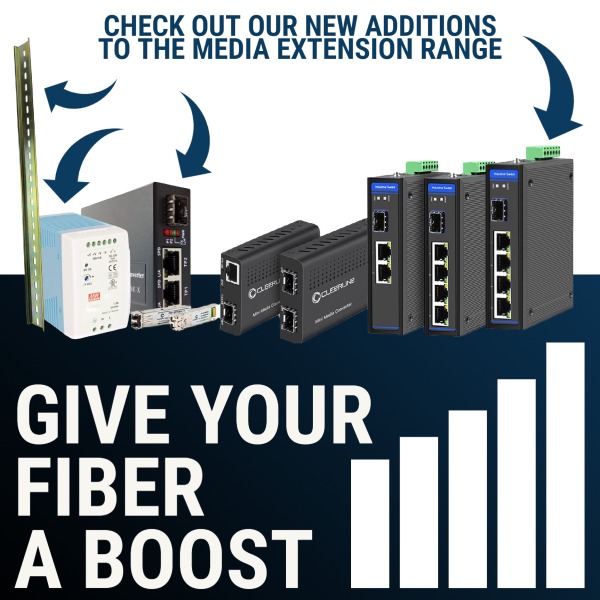 ---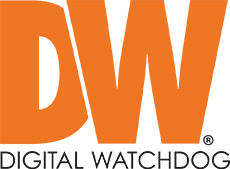 Digital Watchdog Adds 16TB Hard Drive Options to Some Blackjack Servers
Digital Watchdog announces the release of Blackjack server models with 16TB hard drives. These new models, available for P-Rack rackmount and Tower servers, are now available with Seagate 16TB Exos drives for the highest rack space efficiency. The Exos drives deliver the highest 16TB hard drive performance with enhanced caching, large data transfer with low latency and next-generation helium side-sealing weld technology for added handling robustness and leak protection. The new drives are equipped with digital sensors to ensure each drive is running at optimal performance. The new 16TB Blackjack Tower server models are available in addition to the existing 10TB models. The 16TB P-Rack models will replace the current 10TB models. All new Blackjack servers come with DW Spectrum® IPVMS preloaded, are ready to order and are designed,
assembled and inspected in our California facility. Each product undergoes multiple levels of quality control to guarantee the highest quality and performance. Learn about the complete line of Blackjack servers at www.digital-watchdog.com/page/Blackjack/.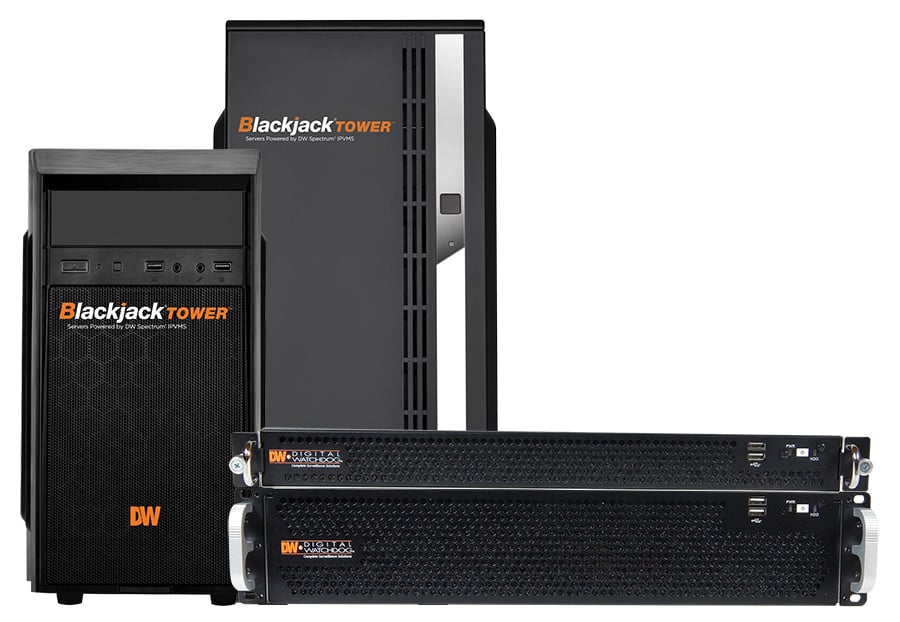 ---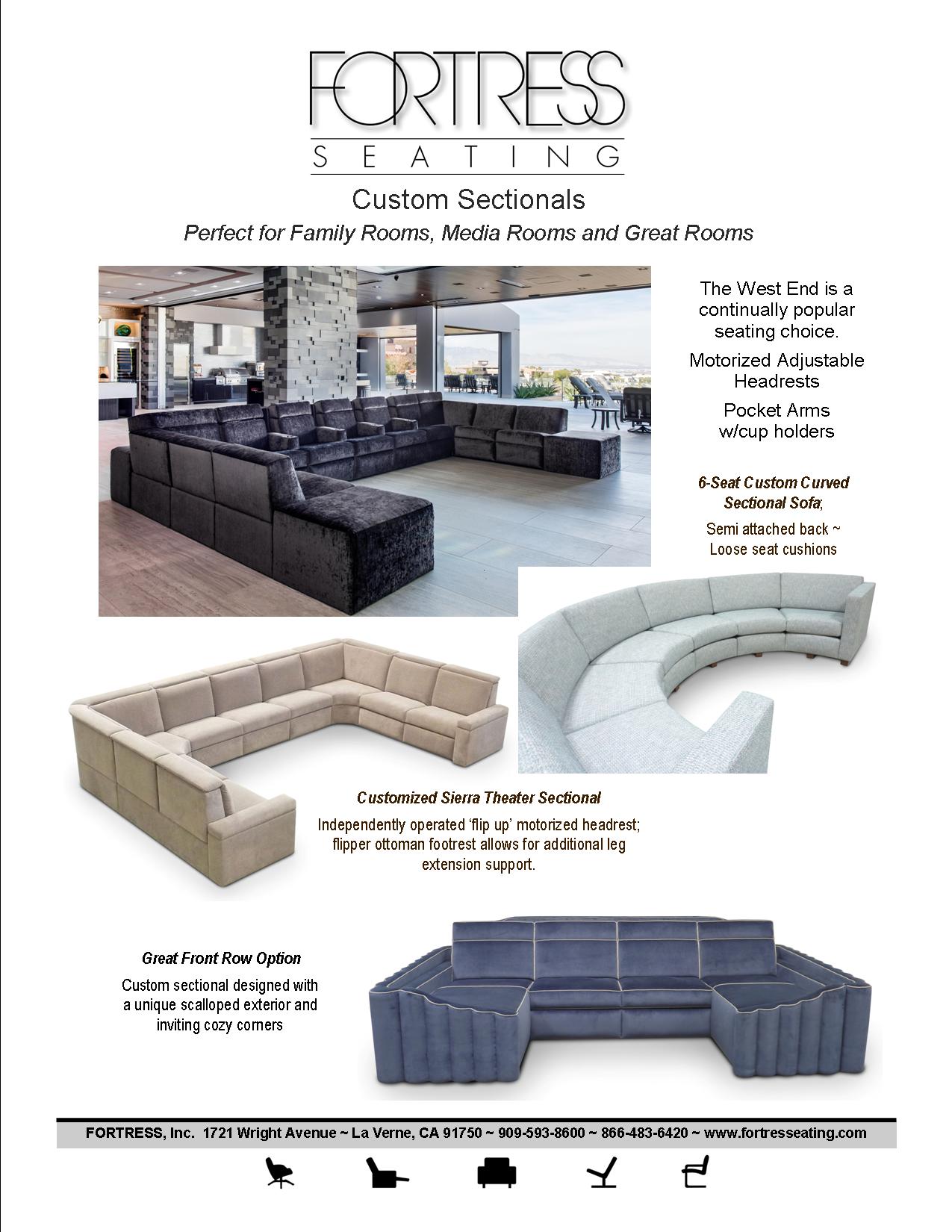 ---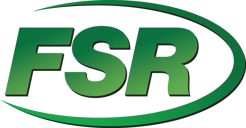 PWB-CMU8
The PWB-CMU8 is the first dedicated Masonry Wall Box engineered for installation in 8" block walls. The all-metal CMU8 is designed to replace the front portion of one block and, with the optional paintable cover, provides an attractive surface with no visible jagged block edges. The box has two opposing 2-gang device boxes inside, providing space for power and low voltage devices, including most receivers.
The CMU 8 has an available 1", 1.25", and 1.5" knockouts centered on the opening of the most common two-hole CMU blocks. This wall box ships with a construction cover for the rough out construction phase. Inside the box, its two 2-gang compartments face the middle. These compartments are convertible to a single gang with the provided block-off plates; they are also removable for installing active brick receivers and accommodate standard electrical plates. The gang compartments are oversized to allow for extra service loops and cable storage and with a depth of 3.25" to allow for the largest of the active electronic wall-plates.
The split metal finish cover is painted white and is suitable for over painting as the rest of the room is sprayed. The cover features a beveled edge and cable lash bar to support the exiting cables so the connectors do not dislodge from the wall plates or ware due to movement.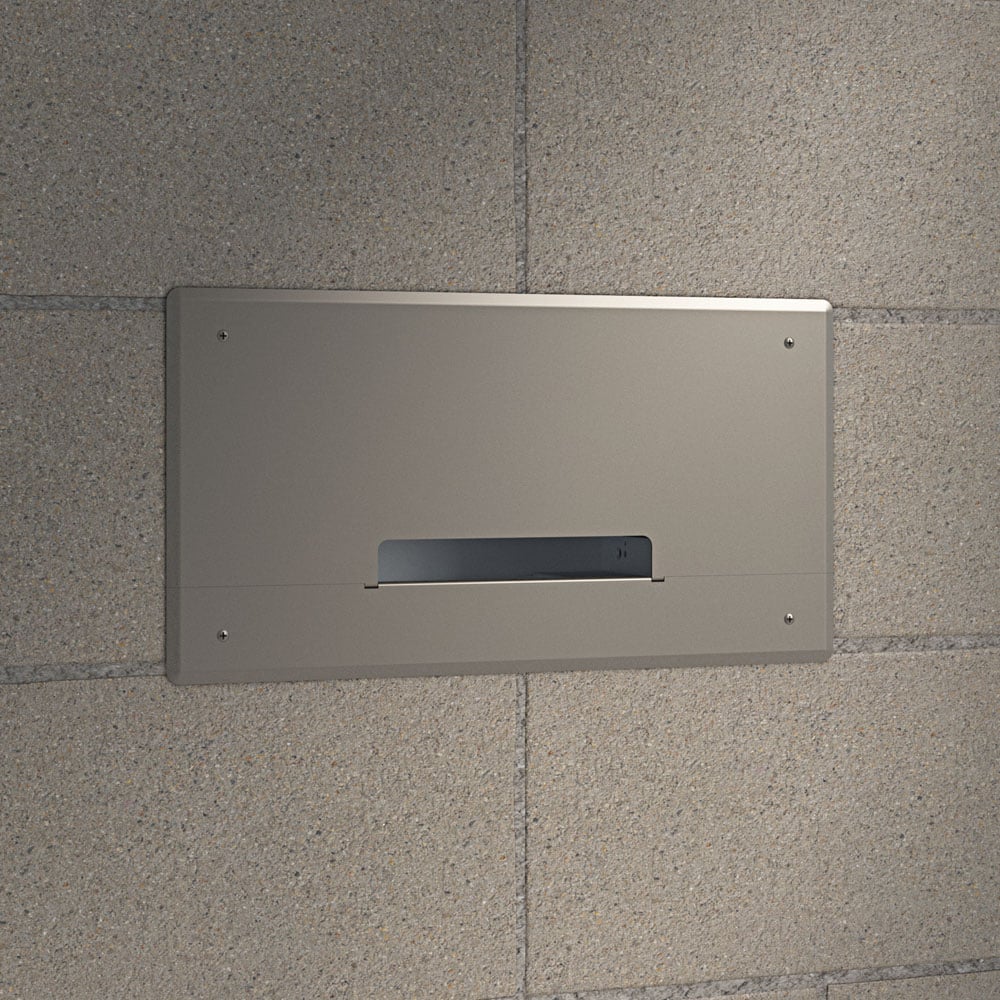 ---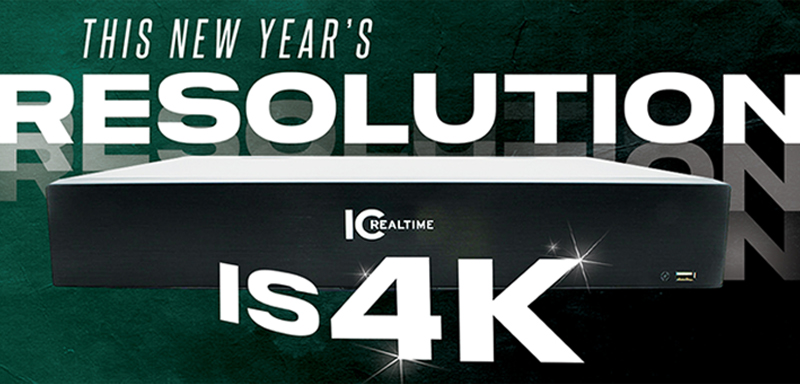 After 20+ years in the industry, IC Realtime still meets
the need for utility and simplicity - with 21st century technology.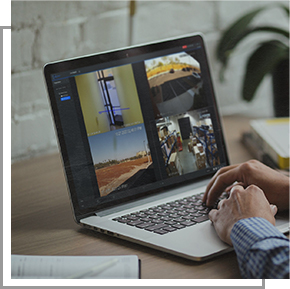 Our NVR-FX24POE-15U4K1 is the latest and most advanced TAA-compliant packed with multiple cutting edge functions and features - truly a 4K ready NVR solution.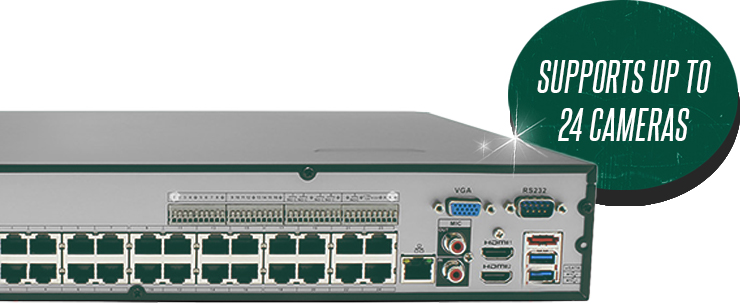 IC Realtime's NVR-FX24POE has immense processing and storage capacity with the most advanced FlexSmartAi human and vehicle detection.
All at a dealer cost that brings dependabilityand video quality within reach.
---
New iRoom Docking Station for the iPad mini with Control Functionality
iRoom's new touchDock mini with a less than US letter size footprint turns an iPad mini into a flush-mount wall control touch panel for your preferred control system and extends the control system with a wired control keypad next to the iPad, independent of the iPad.
touchDock mini provides unrivaled and unique features for professional integrators and elevates the customer's experience in using their preferred control system whether it's Crestron, Control4, Savant, AMX, Elan, RTI, URC or any other professional control system. With the convenient motorized iPad removal, the iPad can be used as a stationary and mobile device. When used in semi-public or public spaces such as bars, restaurants, hotel lobbies or conference rooms, the iPad antitheft protection can be activated which requires an individual 4-digit PIN code to remove the iPad from the docking station.
touchDock mini is available in black or white with a Lightning connector for the iPad mini 4 and 5 and with a USB-C connector for the new iPad mini 6.
iRoom's docking station line covers all current iPad models and sizes and are available as in-wall, on-wall, and tabletop units. All docking stations are built with scratch-resistant glass and anodized aluminum and matches Apple's iPads perfectly in material and design.
More information: www.iRoom.iO
Download iRoom's Product Catalog
Download iRoom's iPad Compatibilty Chart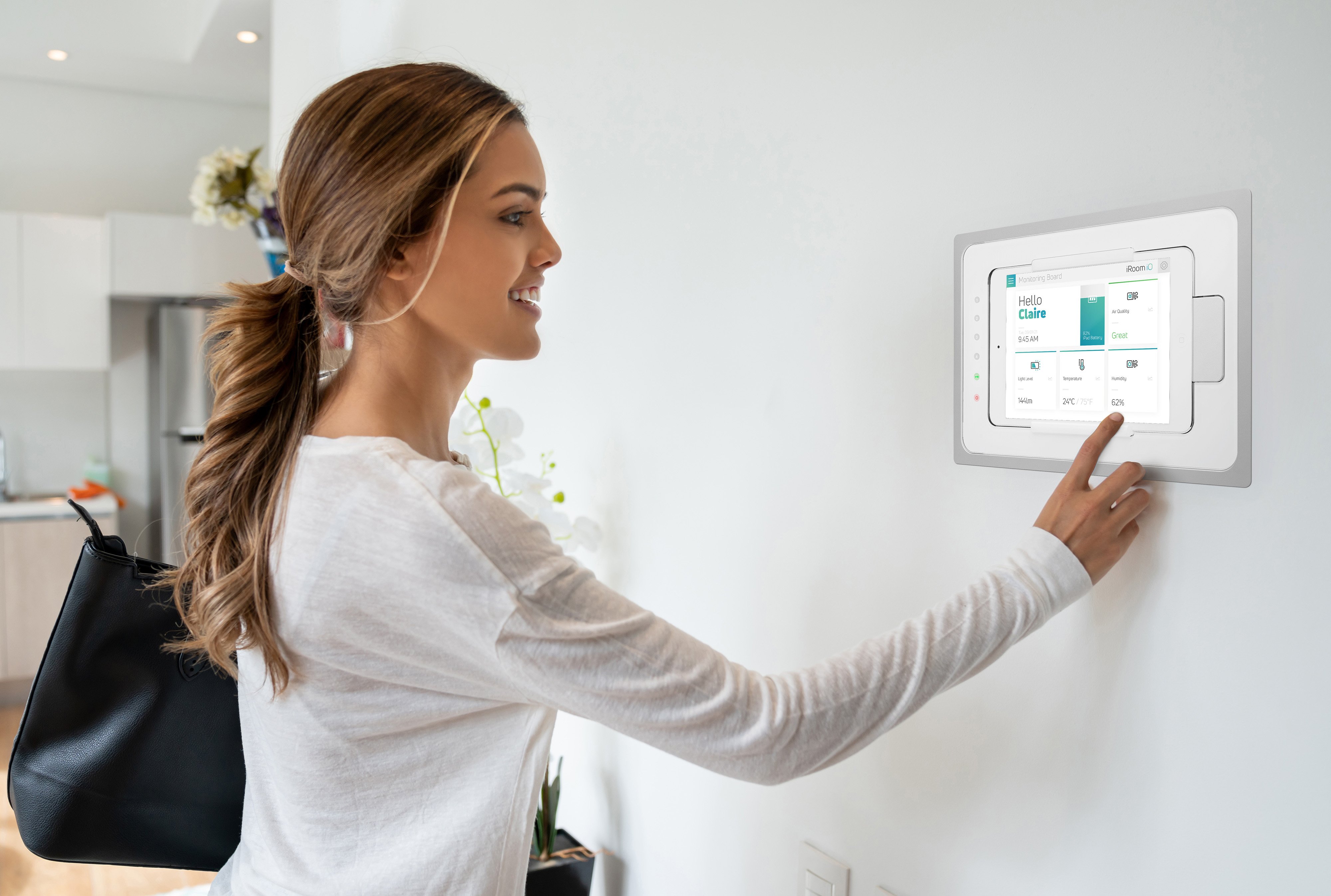 ---
Jabra PanaCast 50
Prepare your meeting rooms for hybrid work collaboration with Jabra PanaCast 50 and Microsoft Teams Rooms. Jabra PanaCast 50 enables everyone in the meeting to see the whiteboard content, whether they're physically in the room or not – and all without the need for an additional content camera. Check out the industry's only Teams Certified intelligent video bar delivering an unobstructed 180° field of view for your participants, while simultaneously enhancing and sending your whiteboard content.
PanaCast 50 features include:
180 degree Field of View
Panoramic 4K
3 x 13 Megapixel resolution cameras
4 Speakers
8 microphone beamforming array
Integrated People Count
Certified for use with Microsoft Teams, MTR, Zoom and Zoom Rooms among other UC platforms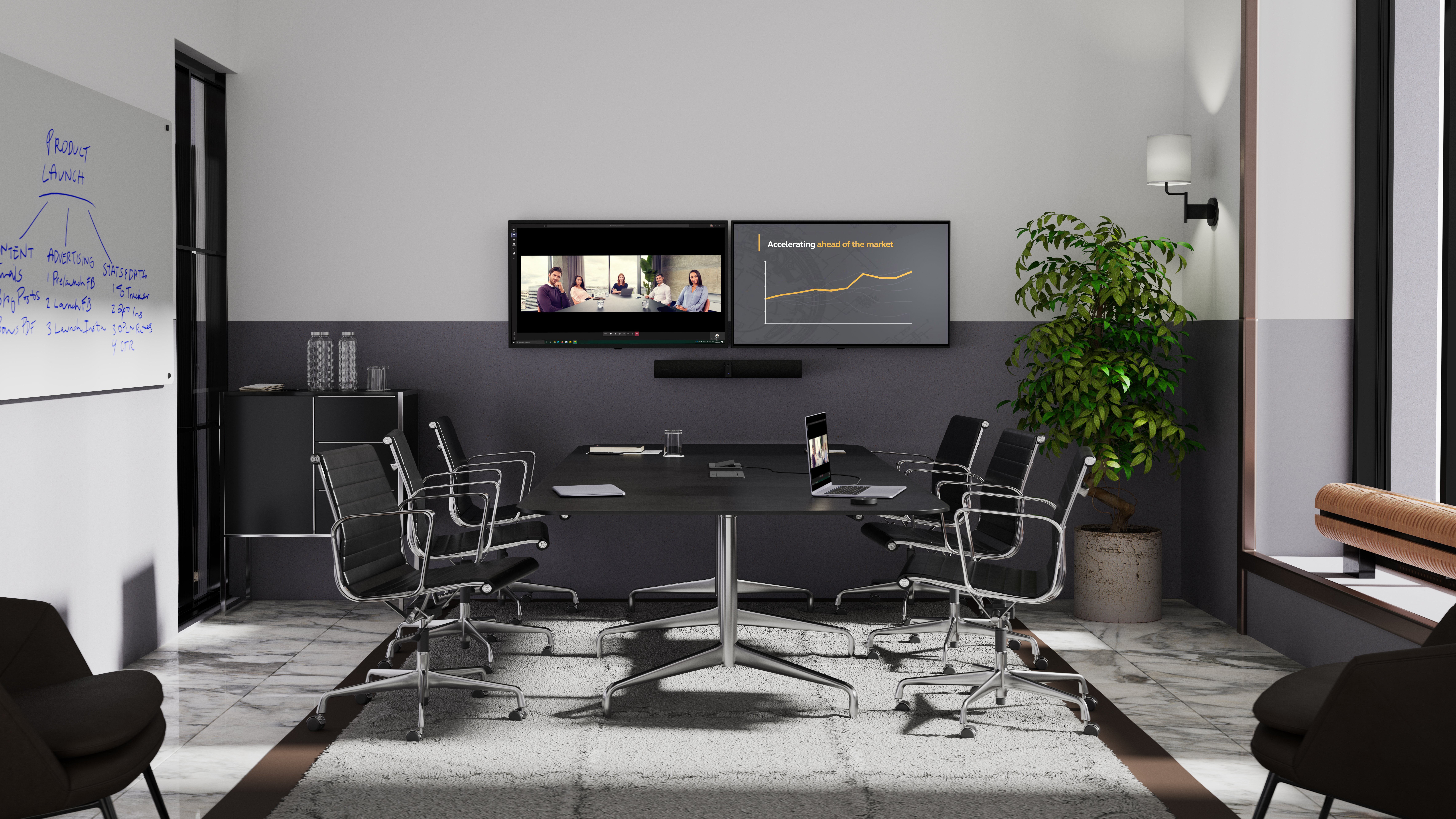 ---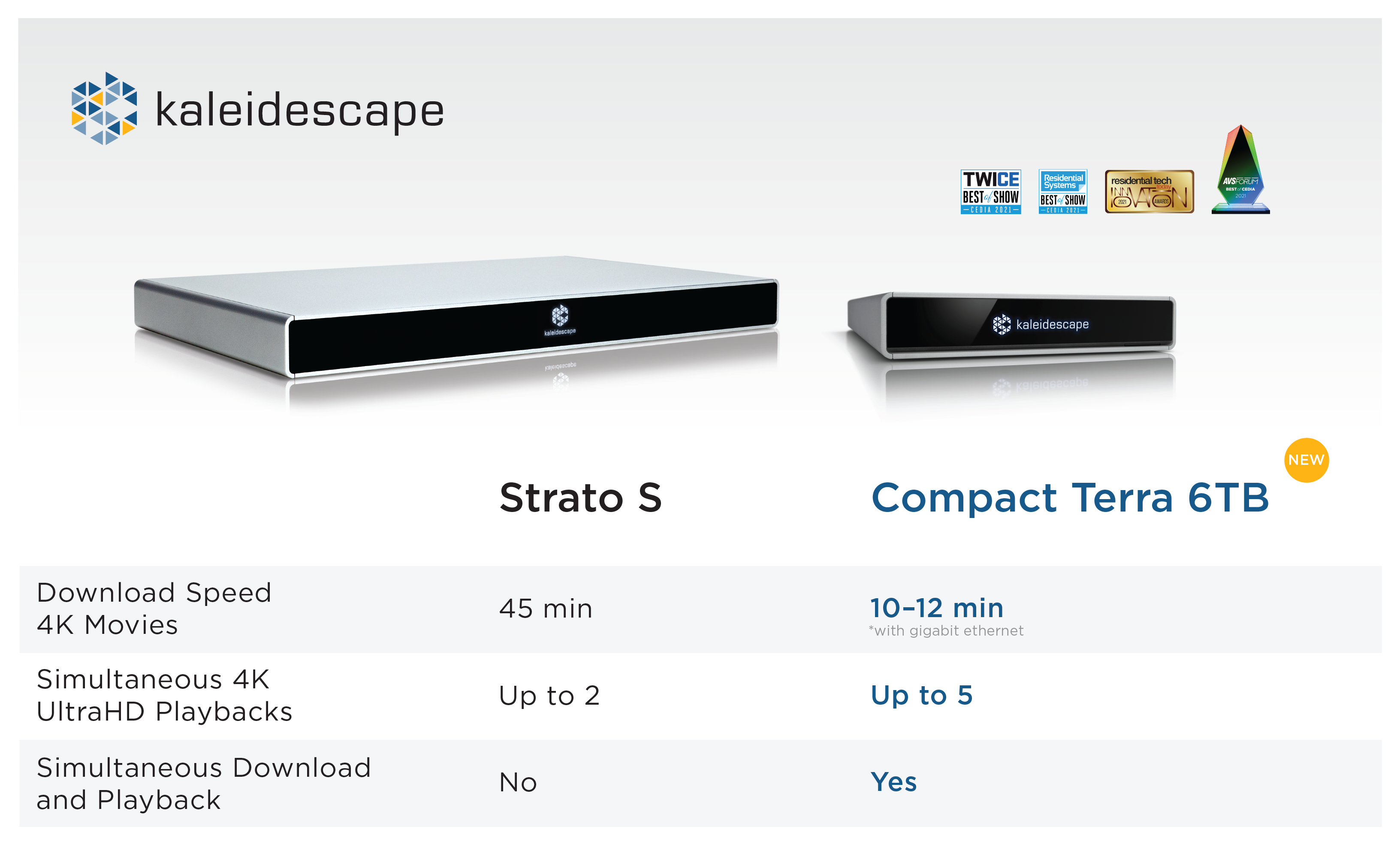 Kaleidescape Announces New Compact Terra 6 Terabyte Movie Server
Kaleidescape, makers of the ultimate movie player, announced its latest addition to its award-winning Terra movie server line. The new entry-level compact Terra 6 terabyte (TB) is shipping now. With the power to download feature-length 4K movies in as little as ten minutes on a gigabit internet connection, the compact Terra 6TB provides four times faster movie downloads than the Strato S 6TB all-in-one player-server. In addition, a compact Terra 6TB can serve up to five simultaneous 4K Ultra HD playbacks on Strato players in different rooms, compared to only two simultaneous playbacks for Strato S. The compact Terra 6TB can download movies while simultaneously supporting playbacks on Strato players, which is something Strato S cannot do. And movie lovers can scale up their storage by adding a compact Terra 6TB, 12TB, or 18TB or a full-sized Terra 24TB, 48TB, or 72TB. The Kaleidescape compact Terra 6TB movie server is initially offered as a bundle with the Strato C movie player at a special price of $7,995 through March 31, 2022.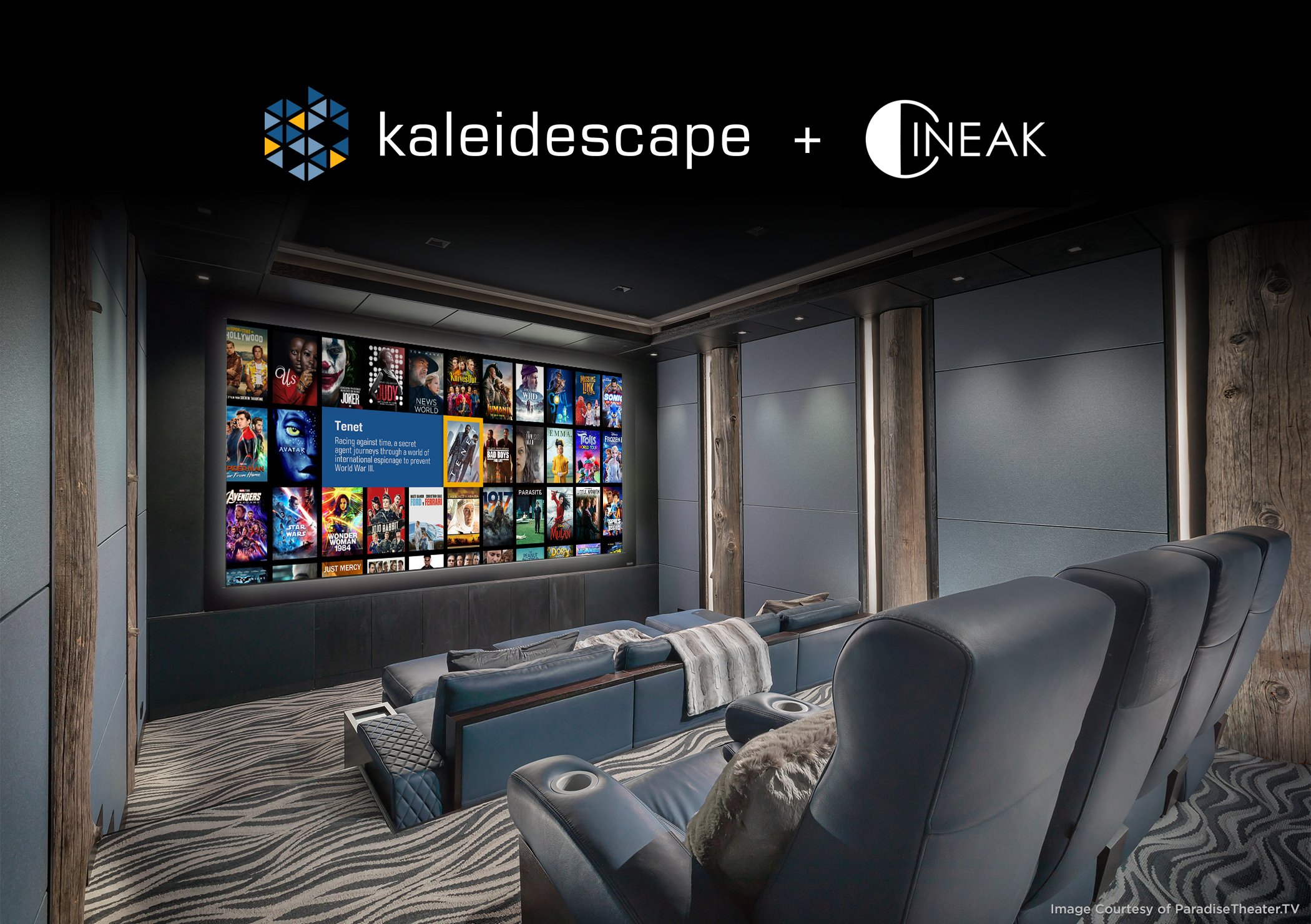 Kaleidescape and CINEAK Combine Premium-Quality Playback with the Luxury Seating Experience for Private Cinemas
Kaleidescape and CINEAK, the benchmark of luxury seating, also announced a partnership that illustrates the importance of how technology and design lead to the ultimate in luxury entertainment experiences. "With Kaleidescape's ability to provide cues to CINEAK, just press play and watch the control system automatically recline the seats, adjust the position of the articulating headrest, dim the lighting, and let the movie start… And when the credits begin to roll, the seats automatically readjust as the lighting slowly comes back up," said Alvin Hellemans, president, and founder at CINEAK. "Custom built for private cinemas, CINEAK's engineering offers a wide range of unique offerings, such as patented motorized mechanisms which quietly adjusts the seats, customized headrests to allow for limited audio interference, and offers acoustically treated materials to keep the sonic dynamics of the room in check." CINEAK and Kaleidescape are the perfect match for anyone looking to deliver the ultimate luxury private cinema experience.
---

Kramer's Pro Speaker Lineup
Four Families, One Commitment to Sonic Excellence
When nothing less than crystal clear audio will do, Kramer delivers, with the ideal speaker for any installation.
From on-wall to in-wall, powered to passive, Kramer's extensive range of professional speaker options provides unprecedented sonic performance, fidelity, and flexibility.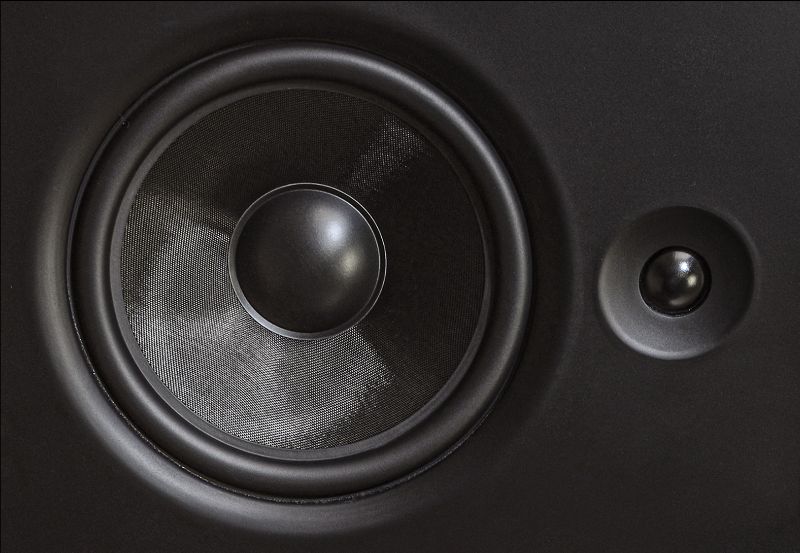 ---

Legrand's Building Control Systems (BCS) division unveiled a new name for its QMotion brand of shading solutions: Legrand Shading Systems. The new brand streamlines Legrand's product offering by bringing the company's commercial and residential shading solutions together under one roof, providing dealers with a one-stop shop and greater access to new products.
"QMotion has a rich history in the residential shading industry. Over the years, we've taken great pride in our commitment to product innovation and superior service — and that's not changing with our new name," said Amy Hahne, Vice President & General Manager, Shading & Residential Controls at Legrand, North America. "Everything our dealers love about QMotion will remain under the Legrand Shading Systems brand, but now we have the full strength of Legrand's resources behind us. For our dealers, the result is convenient access to exciting new products across our organization."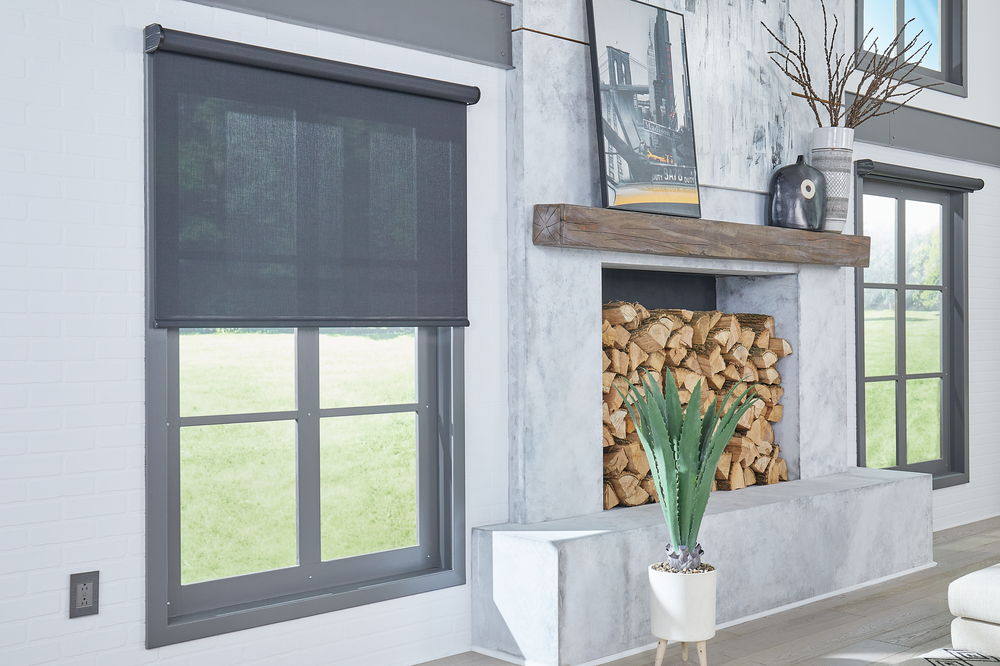 Legrand's Building Control Systems division announced that its Vantage brand won a Consumer Technology Association (CTA)® 2022 Smart Home Division Mark of Excellence Award for its LHUMAN Human Centric Lighting (HCL) Solution. Earning CTA's Lighting Product of Year award, LHUMAN integrates precise lighting control with motorized window shading and color-tunable lighting fixtures to enhance the aesthetics of any home while delivering natural light to improve the occupant experience.
"Take a look around, and you will see that light has become a pivotal factor in transforming the home experience, from working from home to entertainment and rest," said Charlie Derk, director of product marketing, shading, and residential controls, Legrand North America. "This award is a great acknowledgement of the incredible engineering and development that has gone into creating a smart, adaptable solution that's as versatile and dynamic as the wide range of environments and moods lighting creates."

---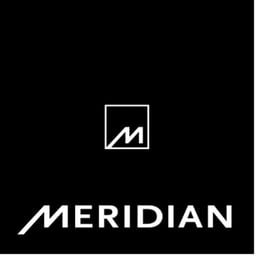 D-TOOLS NEWSLETTER VERSION: MERIDIAN LAUNCHES NEW DSP8000 XE LOUDSPEAKERS
Meridian Audio has launched ground-breaking new developments in Digital Active Loudspeakers with the introduction of its new flagship loudspeaker, the DSP8000 XE.
The shape of the DSP8000 XE is a completely new loudspeaker design within a silhouette that is, at once, familiar and evocative of the Meridian heritage, but also new and indicative of the significant performance improvements this new loudspeaker brings. The DSP8000 XE is built on a brand, new audio architecture, using higher specification, more powerful components and leveraging all of Meridian's expertise in psychoacoustics to achieve exceptional sound quality that is rich in detail, clarity and realism.
The DSP8000 XE is the first Meridian loudspeaker to emerge from Meridian's Extreme Engineering Programme which commenced more than six years ago. Informed by psychoacoustics and engineered by experts, the Extreme Engineering Programme was created to re-imagine every element of the company's product platforms, including both software and hardware.
Key outcomes of the Extreme Engineering programme manifest in the DSP8000 XE include Meridian's Precision Sonic Transport design concept which ensures every aspect of the audio signal journey through the loudspeaker maintains maximum sonic fidelity. Meridian's new R1 electronics platform features a sophisticated Command board, carrying the loudspeaker's DSP as well as the circuitry controlling all the loudspeaker's functionality. All new drive units are implemented throughout to push performance levels to new heights. A new cabinet design ensures performance is controlled and integrated to provide seamless feedback across the entire frequency range. The active DSP design and unique audio architecture enable the DSP8000 XE to produce low frequency output performance equivalent to a passive loudspeaker inside a cabinet with eight times the internal volume. Open-source connectivity and control are also significant features of the DSP8000 XE series. Settings can be easily accessed through a Meridian controller, via a Meridian B-Link device supporting Bluetooth or IR, USB or RS232.
For more details, visit https://www.meridian-audio.com/XE.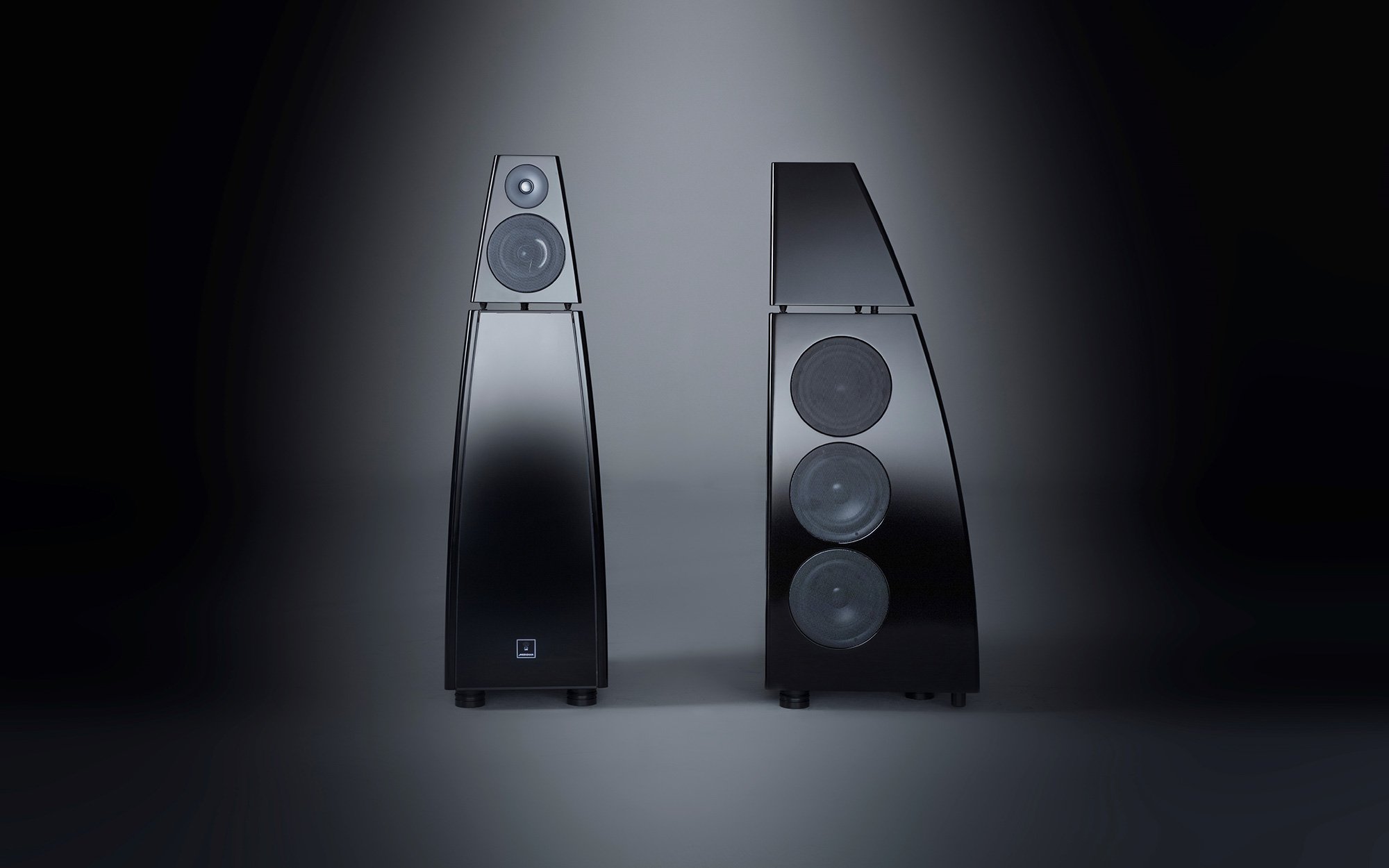 ---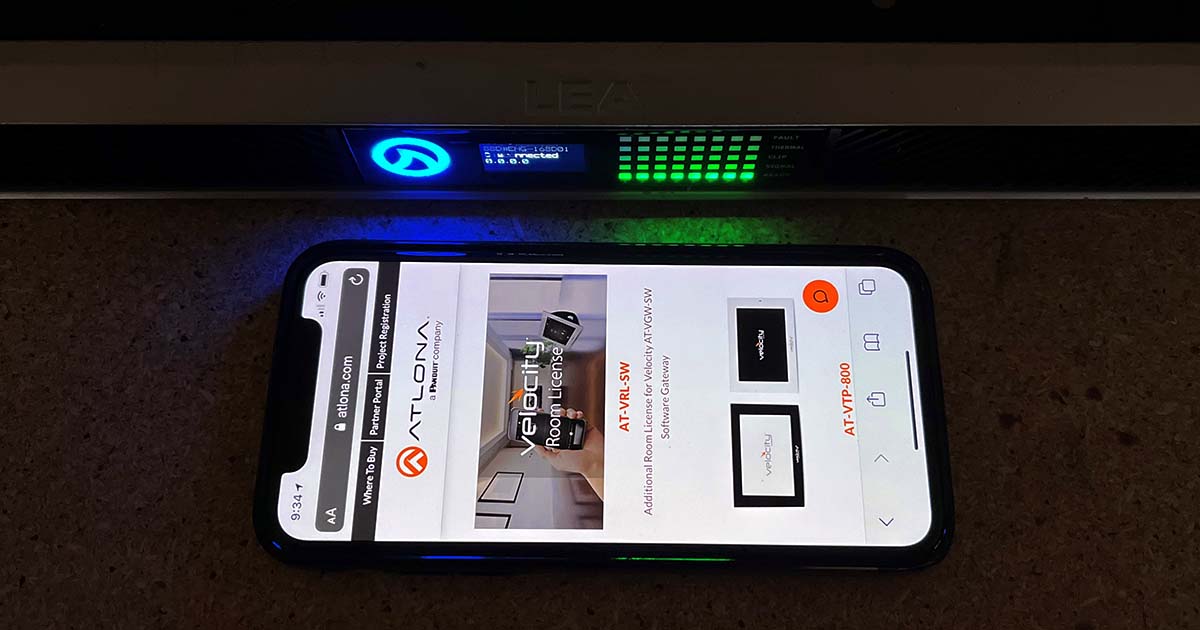 Atlona Velocity Driver for LEA AmplifiersWe're happy to offer Atlona users the ability to integrate our CONNECTSERIES amplifiers into their AV control systems. Atlona users simply need to download the control module file to gain access to this driver and start monitoring and controlling LEA products today. Get More!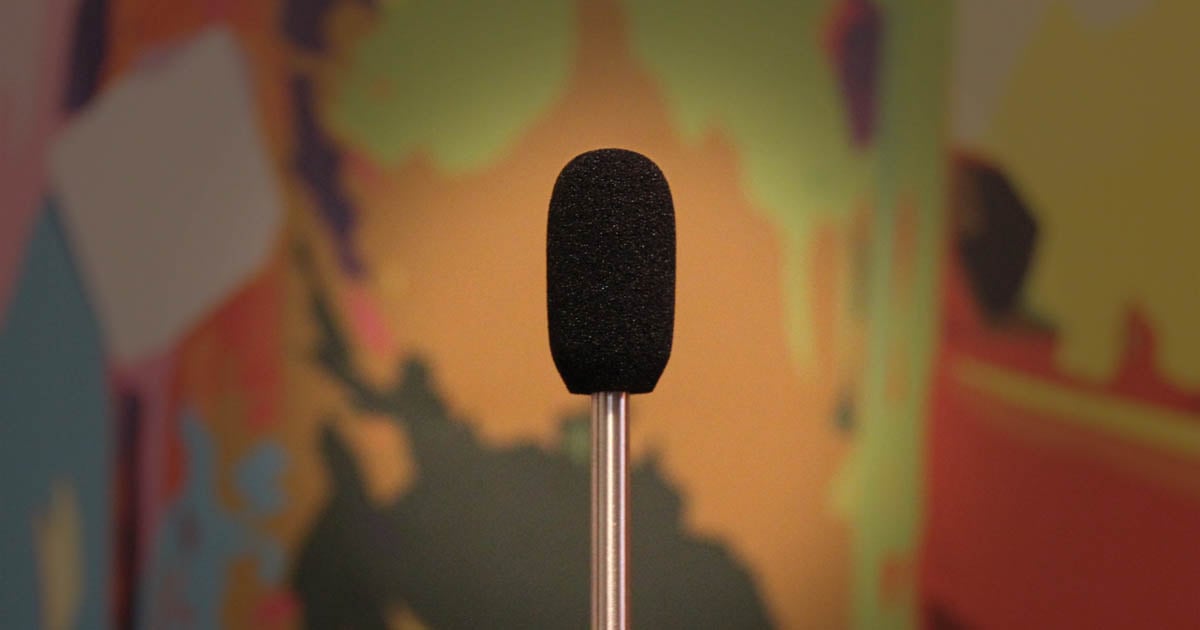 Testing AV Systems: Tools & TechniquesYour AV system design is fleshed out, you've selected the best gear for the job, and you've worked tirelessly to install the gear, wire connections, label runs, zip tie cables, and get the system up and running. Now, it's time to optimize and tune your audio systems. This process is known as Audio System Commissioning. Get More!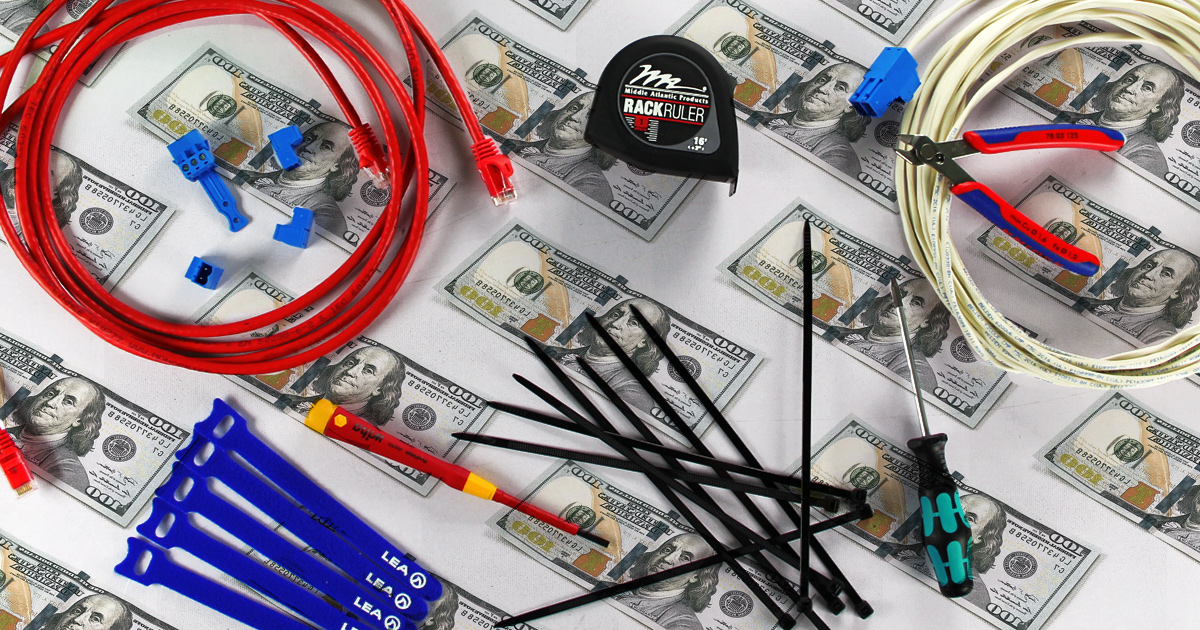 IoT AV Devices For Recurring Revenuewith IoT-enabled AV products, not only do you have simpler control & monitoring capabilities, access to data and automation, but you also have the opportunity to increase the monthly revenue of your business by adding IoT to your existing service contracts. Get More!
---

Maximize Your Day the Advanced Way!
'

Introducing the "New" Advanced 8-in-1 USB-C Multi-Port Hub by Liberty AV Solutions
Today, almost every electronic device makes use of a USB-C port. Most computers featuring USB-C only have one or two ports available. Some of the newer computers have several built-in ports, but usually they are not enough for the tech enthusiast. Our Advanced 8-in-1 USB-C Multi-Port Hub solves that issue.
The "New" Advanced 8-in-1 Liberty USB-C Multi-Port Hub expands the limited USB capacity of your computer with an HDMI output port, a gigabit Ethernet port (RJ-45 port), a USB-C charging port, three USB 3.0 ports, and SD and TF card slots.
Clean up and organize your hybrid workstation by gathering your needed mouse, microphone, camera, and various USB peripherals all together with three USB 3.0 ports.
Instantly extend or mirror video or content to your display, projector, or TV by connecting to the HDMI output.
Using the USB-C PD port, you can charge your device up to 100 watts, in addition to powering the connected USB peripherals. Plug into your hardwired gigabit Ethernet connection for much-needed secure, stable, and faster internet connection too.
Handy SD/TF memory card slot allows card capacity up to 512GB with read/write speeds up to 480Mbps.
Completely plug and play: NO additional driver or software required to be recognized by the computer.
Complete the installation of the Advanced 8-in-1 USB-C Multi-Port Hub with Liberty AV's extensive range of USB premium cables. Don't stop there — check out our entire line of USB solutions today!
Contact your Liberty AV Solutions team for more information.
---

Start the year off with becoming a Certified Tech for Linear® Access Control Solutions today!
Through the Certified Tech Academy, you will learn all the necessary skills to install Linear® access control solutions faster, more accurately, and to effectively troubleshoot common issues. You will leave these courses armed with valuable tools allowing you to increase customer satisfaction by providing complete solutions tailored to their individual needs.
Both on-site and virtual on-demand training options are available. Talk to your local sales manager today about which option is best for your business.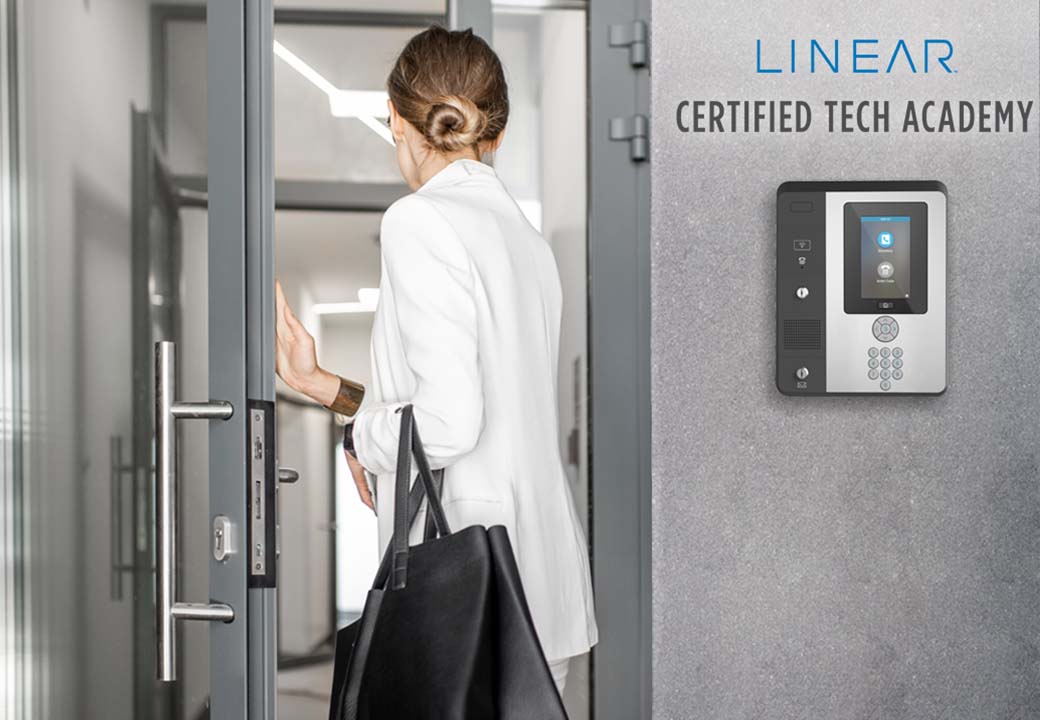 ---

Roksan Attessa Series:
Sound this pure has never been this simple
Developed and engineered in the UK, the comprehensive Attessa range consists of a streaming amplifier featuring the proven, high resolution BluOS technology, an integrated amplifier, a turntable with proprietary tone arm and CD transport.
Attessa features audio performance Roksan has spent almost four decades perfecting, an exquisite industrial design that will complement any interior and a level of convenience that will introduce a whole new audience to the inimitable Roksan sound.
The design is approachable and friendly. The materials are of outstanding quality. Ergonomics, whether it's the haptic, multifunction dial or the comprehensive MaestroUnite control app, are thoughtful and flawlessly implemented. Specification covers every eventuality. And performance, well… if you're familiar with Roksan you will not be disappointed, and if you're not familiar with Roksan you'll be surprised, delighted and in for a real treat.
Advantages of the Attessa Series
BluOS Premium Multi-Room Audio Technology in the Attessa Streamer supports 20+ streaming services and can stream up to 64 zones, all controllable via your smart phone.
The MaestroUnite App provides simple setup, easy over the air software updates and allows partnering of other devices / equipment to form a unified Roksan system.
A built in Bluetooth Signal Reflector keeps signal noise to a minimum for optimal audio performance and offers high-sensitivity, long-range connections.
Integrated phono stage in all Attessa amplifiers. The Attessa Turntable uses the same footprint as other Attessa electronics and with the 'all-in-one plug and play package' that includes a tonearm and cartridge, the Turntable is a perfect match for any Attessa system.
The Attessa Series combines the wonderfully complex sound of a class-leading hi-fi system with the simplicity most listeners crave - making it easier to connect with both devices and with the people around you.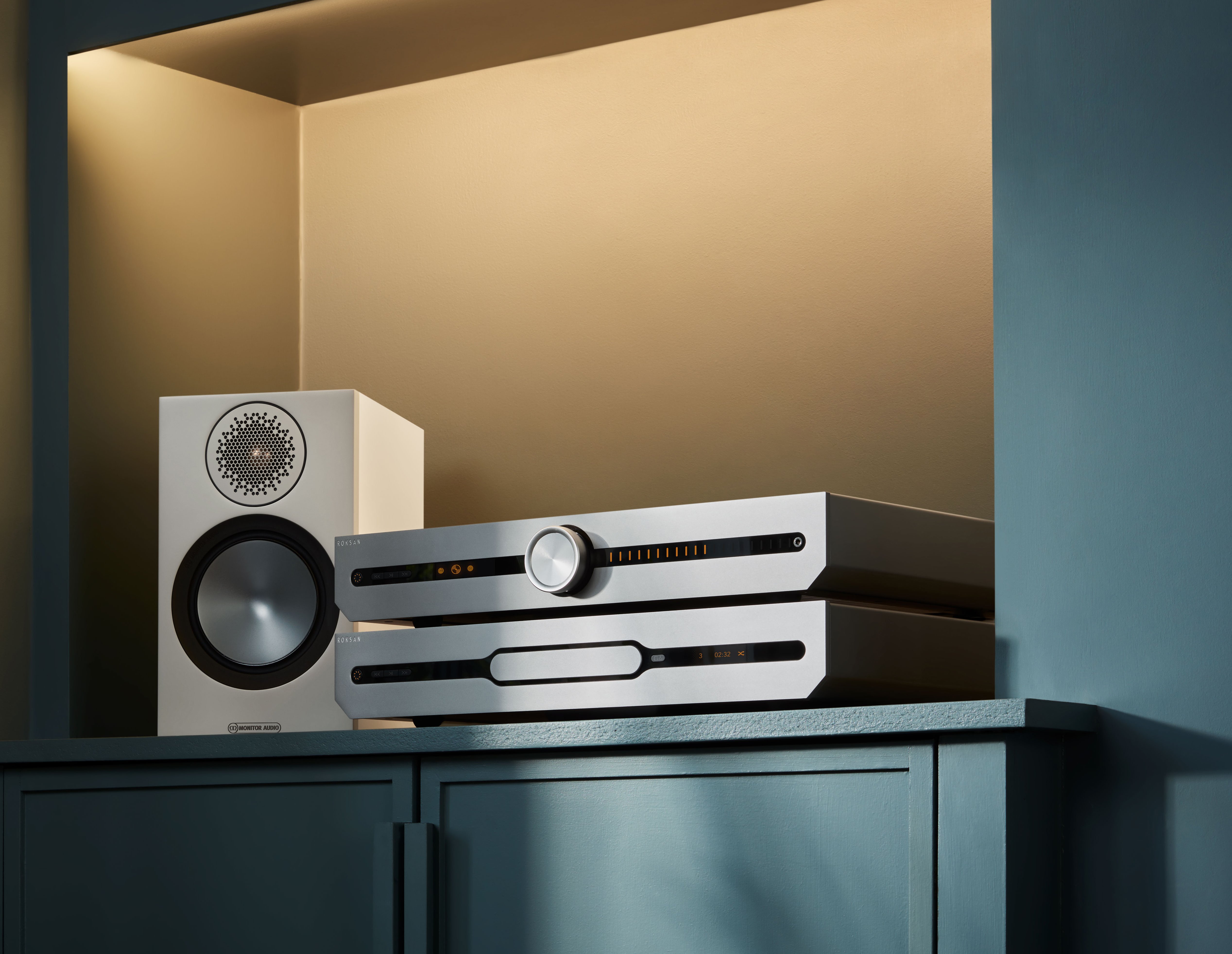 ---
Peerless-AV® DesignerSeries™ Universal Ultra Slim Articulating Wall Mount for 55" to 77" OLED/QLED Displays
Model Number: OSUA771PU
The DesignerSeries™ Universal OLED/QLED Articulating Mount was specifically designed for the unique features of the OLED and QLED televisions. The ultra thin glass, bottom biased VESA® pattern and bottom bump-out on the TVs require specialized features to safely mount and move your television. The ratcheting tilt head allows you to adjust the angle of your display without having to put excessive pressure on the thin OLED glass. The adaptor bracket included with the mount is sized properly so there is no interference with power inputs or HDMI connections. The contoured dual articulating arms operate smoothly to prevent unnecessary stress on your television. Internal cable management conceals your power and HDMI cabling for a clean professional look.
Product Features:
Compatible with LG, Samsung, and Sony 55"-77" OLED/QLED displays
Mounts to wood stud, concrete, cinder or breeze block
Ultra-low profile design creates an aesthetically appealing look
Integrated cable management protects, contains an conceals cables for a clean, professional installation
I-shaped adaptor plate helps avoid blocking connections on back of display
Swivel, tilt, extend or retract the display for the perfect viewing angle
Universal mount accommodates 200 x 100 to 400 x 400mm VESA® mounting patterns
Dual-arm design enhances the stability of the articulating motion
Arms retract to 2.87" (73mm) and extend up to 25.87" (657mm) from wall
One-Touch™ tilt mechanism allows adjustment of +10°/-3° without the use of tools
Up to ±72.5° of side-to-side swivel
Added ±5° of roll for post-installation display leveling without the use of tools
Optional roll lock keeps the display locked at 0°
Comes in color packaging with included installation hardware and easy to follow instructions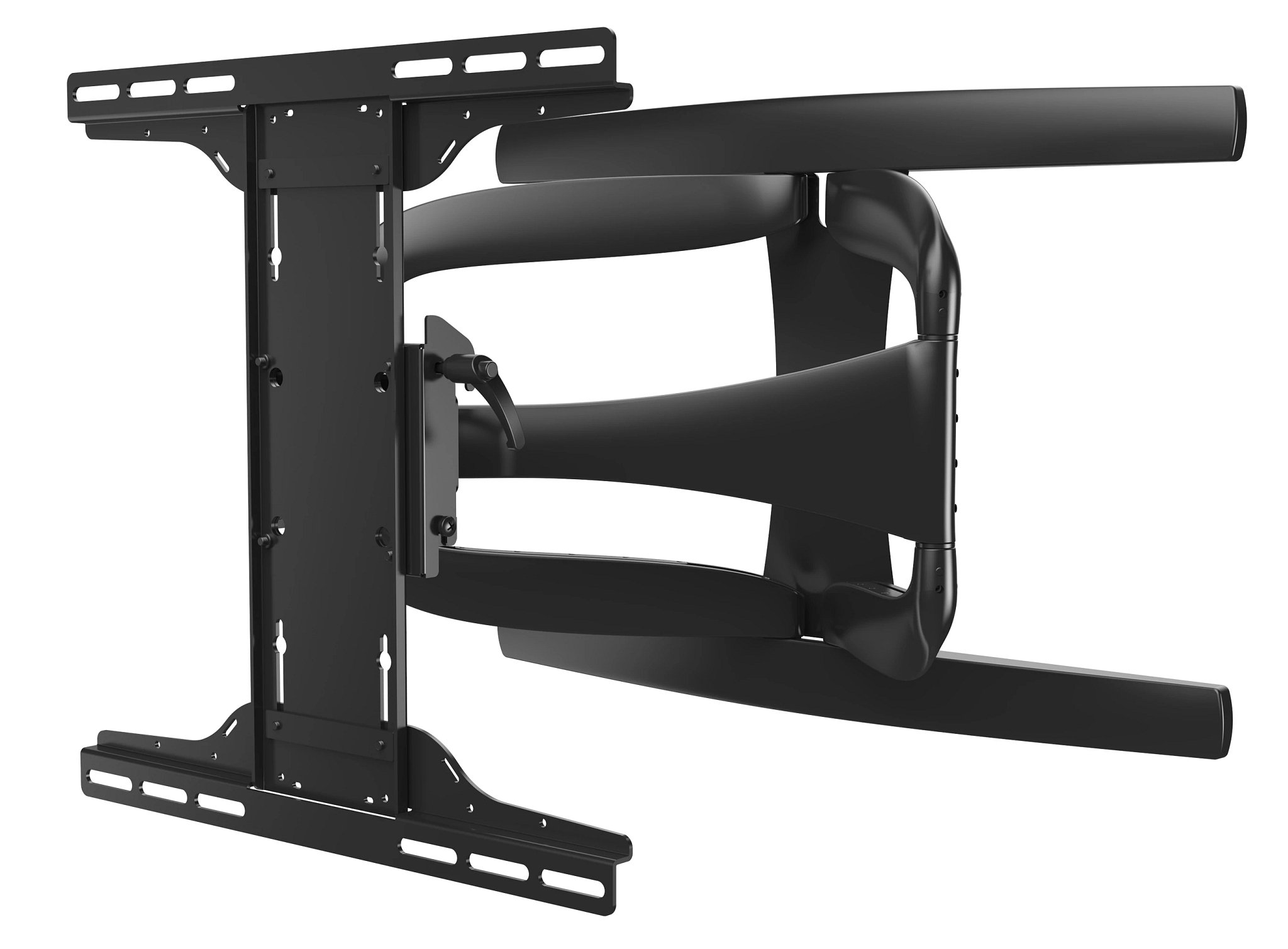 ---

Platinum Tools® TPS200C Pocket-Sized PoE++ Tester
Platinum Tools® (www.platinumtools.com), the leader in solutions for the preparation, installation, hand termination, and testing of wire and cable, is proud to announce the new pocket-sized PoE++ tester. Now available, the TPS200C has an MSRP of $89.00.
"The easy-to-use TPS200C has been designed for all varieties of PoE…up to 56 volts and 280 watts of power," explained Sean Rothermel, Platinum Tools product manager. "Powered by the PoE circuit, the TPS200C requires no batteries and can be used inline with an actual PoE device to measure current flow, or by itself in Powered Device (PD) Simulation mode to determine the maxi­mum power available from the PoE power source."
Additional features include: Tests up to 4-pair PoE (IEEE 802.3bt Type 3); Easy-to-read, bright, scrolling OLED display; Test PoE on active data cables without interrupting data flow; Automatic mode and polarity detection; Tester features dual RJ45 ports for testing PoE and dual 2.1x5.5mm DC jacks for testing DC power supplies; Includes 2.1x5.5mm DC patch cable; Dimensions: 2.50in. square x 1.00in. thick (63.5 x 63.5 x 25.4mm); Weight: 2oz. (55g).
For additional pricing and more information on Platinum Tools and its complete product line, please visit www.platinumtools.com, call (800) 749-5783, or email info@platinumtools.com.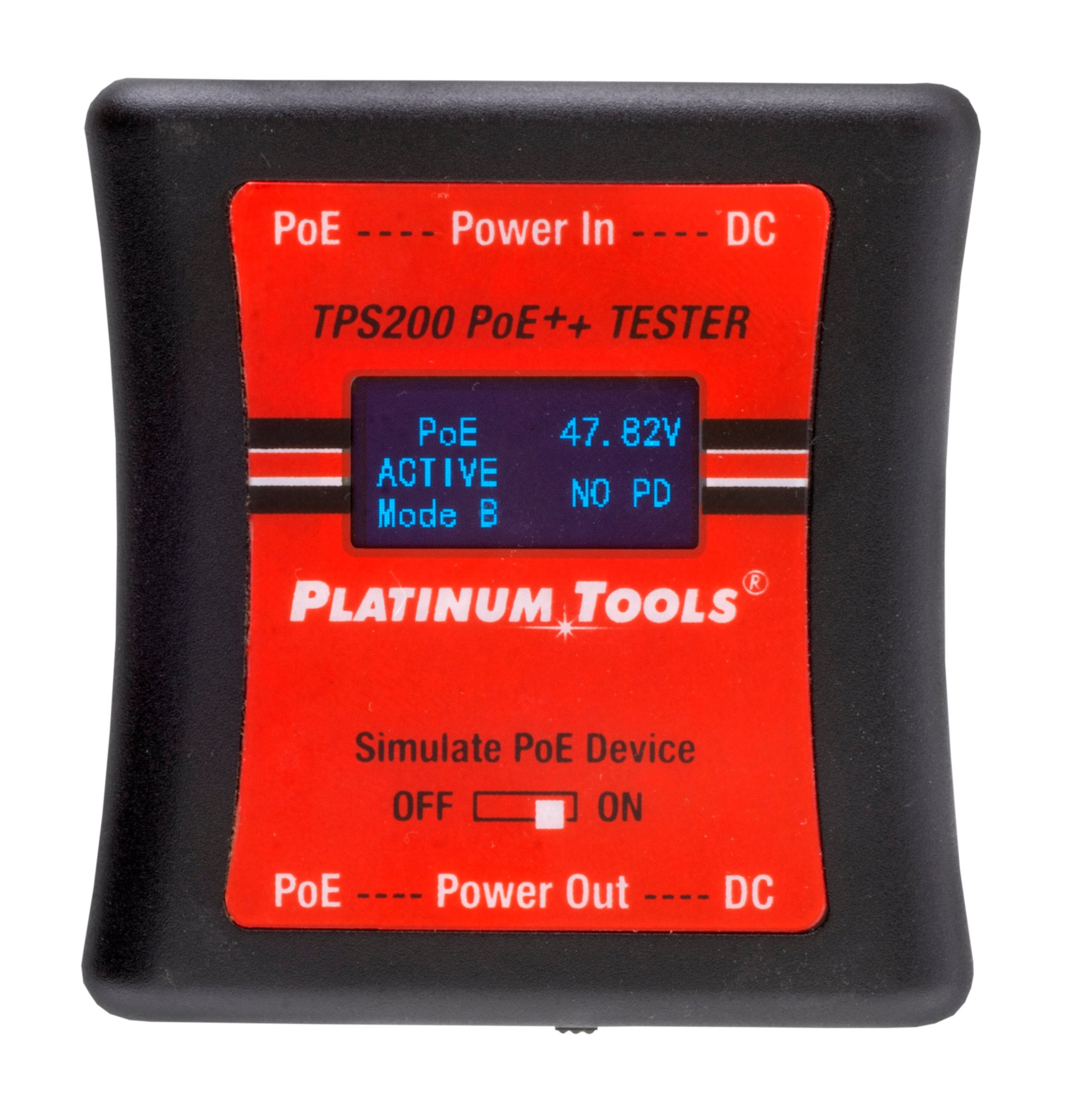 ---

SOHO Pro WiFi-Transparent Media Panel
The Primex SOHO Pro™ P3000ND WiFi transparent media panel (Narrow/Deep model) forms the centerpiece of the connected home. It provides a centralized distribution point for the components and services that make today's homes smart.
Its flexible design and selection of mounting systems provide a convenient, secure, enclosure for installing and distributing broadband and smart home services within residential premises.
The Narrow/Deep model adds 1" of depth and reduces the frame width by 1" to allow for larger components, side by side mounting, and corner installation.
Also available in 21", 42", and 63" sizes.
---

The new Q-SYS NC Series conference cameras from QSC deliver high-quality video feeds natively to the Q-SYS Platform. With three models to choose from, these network cameras offer a simple and scalable video solution for any size meeting space. The Q-SYS NC-110 (Now Shipping) is a fixed-lens, ePTZ camera that features a 110° horizontal field-of-view for smaller and wider rooms, while the Q-SYS NC-12x80 and Q-SYS NC-20x60 both offer motorized pan, tilt, and zoom (PTZ) functionality to enable a more broad range of room layouts, sizes and purpose.
Driven by the Q-SYS OS Platform, the NC Series integrate seamlessly into any Q-SYS system, allowing for multiple camera feeds to route to anywhere on the network without the need for complicated programming or video matrix hardware. These camera video feeds are delivered to any modern video conferencing applications such as Microsoft Teams, Zoom and Google Meet via any Q-SYS AV bridging peripheral.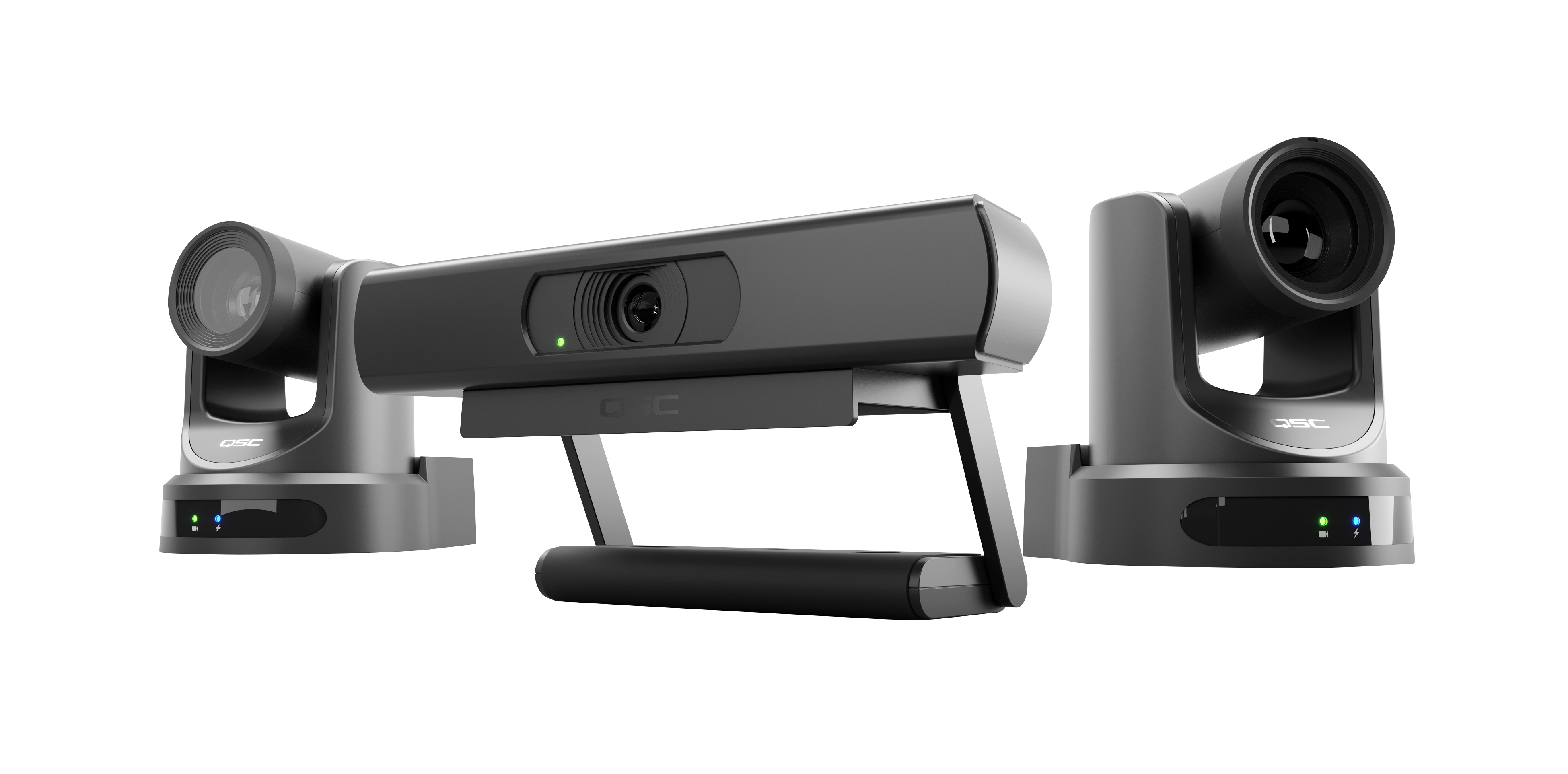 ---

RTI CCK-32 Custom Control Kit
The CCK-32 custom control kit is the most ideal single-room control solution available to integrators looking to get started with RTI. The scalable solution was designed to offer entry-level control for single rooms bundling the powerful XP-3 control processor, legendary T2x touchscreen remote control, an RTiPanel single-user license, and three vIRsa Mouse infrared emitters. RTI elevates the single-room control experience with this easy-to-order solution that delivers exceptional results.
At the heart of the CCK-32 is RTI's XP-3 control processor, which is loaded with features normally reserved for higher-priced solutions, such as a built-in astronomical clock and control via Ethernet, RS-232, and relays. Users interact with their room's electronic systems using the T2x remote control, which offers a full complement of hard buttons for quick, intuitive control, and a vibrant, fully customizable, 2.8-inch touchscreen interface.
The included RTiPanel license provides another convenient control option using an Apple or Android smartphone or tablet. The entire system can be quickly programmed, customized, and expanded via RTI's Integration Designer programming software.
Learn more: https://www.rticontrol.com/cck-32-custom-control-kit-single-room-solution.html
---

Severtson Screens Legacy Series
Severtson Screens' Legacy Series is a collection of entry-level fixed frame projection screens designed for easy assembly and built for long-lasting quality. They are an ideal choice for home theaters, conference rooms, and other applications where a permanent projection screen is desired. The Legacy Series includes popularly-priced, entry-level screens that rival the quality of competitor's "high-end"" screens.
Features include 3.25-inch deluxe, velvet-wrapped frame; white, grey, or acoustic materials; eligible for custom build program.
Each screen is manufactured to the same high standards that Severtson Screens is known for in their production of large cinema screens. From its hassle-free assembly to its signature USA-made projection surfaces, the Legacy Series is a reflection of the excellence and elegance Severtson Screens strives for.
Each Legacy screen is built using sturdy, extruded aluminum that aligns precisely when assembled. Each frame piece comes wrapped in Severtson's signature light-absorbing black velvet. These screens can be assembled quickly and easily, thanks to the Severtson Flex RTS: Rod Tensioning System. In this system, the edges of the screen material are seamed and notched to allow rods to be inserted through all four edges of the material. This allows the material to be easily secured to the frame to keep the viewing surface tensioned and perfectly flat. www.severtsonscreens.com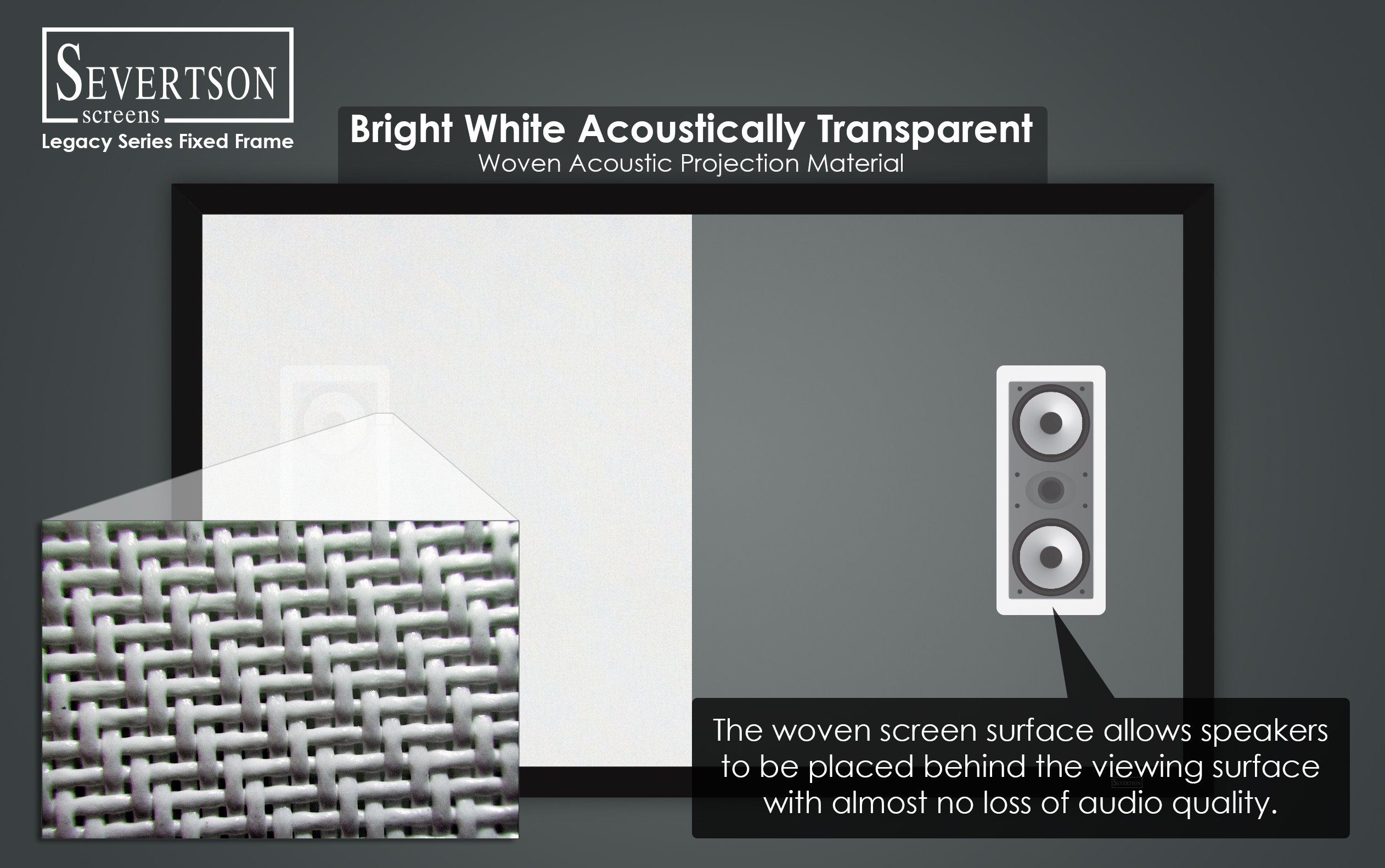 ---

TRENDnet's Unmanaged 5-Port and 8-Port 2.5G PoE+ Switches
Expand your network's bandwidth and reduce traffic bottlenecks with TRENDnet's Unmanaged 2.5G PoE+ Switches. These 2.5G PoE+ switches come equipped with 2.5GBASE-T RJ-45 ports that provide higher gigabit speeds capable of up to 2.5Gbps over your existing Cat5e or better cabling. Each high-speed 2.5G PoE+ switch features a durable metal enclosure and can be mounted to the wall for setup flexibility. The fanless design lowers energy consumption and eliminates distracting operating noise. TRENDnet's reliable 2.5G PoE+ switches are cost-effective solutions to increase your network's throughput.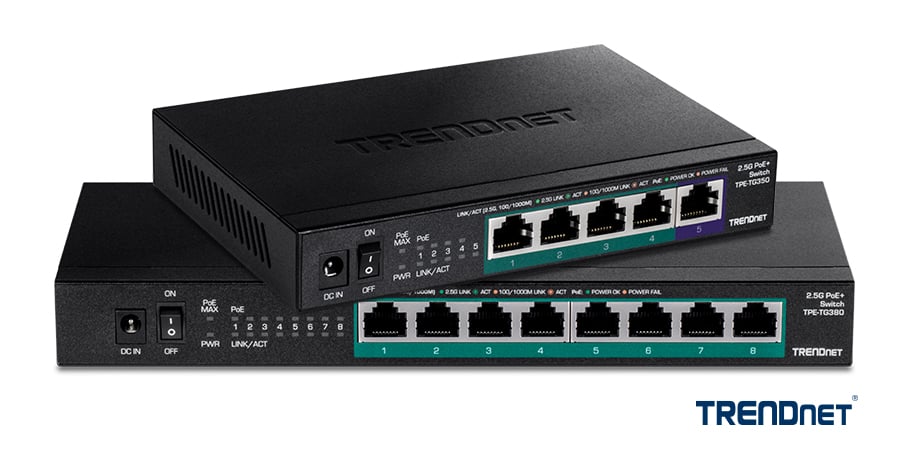 ---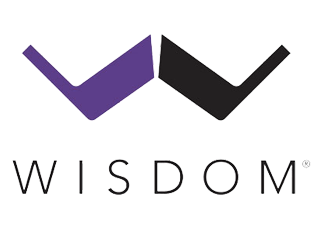 Sage Cinema Series Hybrid Line Source (HLS)
The first of its kind, the Sage Cinema Hybrid Line Source speaker was designed over six years to provide high dynamic output for large displays. The new HLS was specifically designed to deliver a new level in power and dynamics when your only option is to go above or below a large display such as the Samsung "The Wall" or the Sony CLED.
The Hybrid Line Source features the award-winning Sage 24" Planar Magnetic Drivers, six long linear excursion high-output woofers, and an all new MTM Planar Driver mounted between the two 24″ Planar Drivers.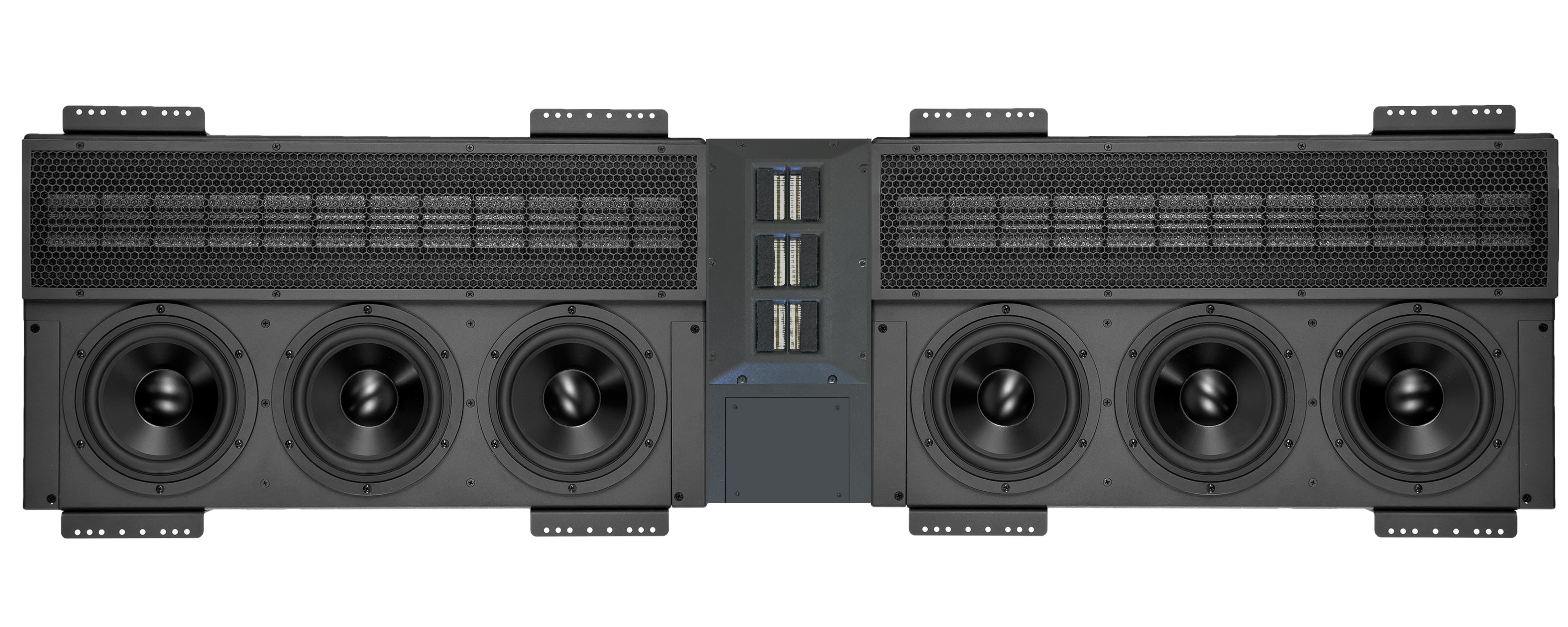 ---

WyreStorm Debuts its Unified Communications Product Line
Accentuating its ability to continuously enhance visual collaboration through market-leading features, WyreStorm has announced the immediate availability of a new professional-grade Unified Communications line of products featuring the futuristic Apollo speakerphones line-up, and the 1080p HD CAM-200-PTZ. Delivering an Omnidirectional microphone array unit, and a camera featuring 1080p video resolution at 30 frames per second with full pan, tilt and extended zoom functions, the WyreStorm Apollo and CAM-200 PTZ Unified Communications line-up is a perfect package suited for use in large conference rooms, classrooms, and boardrooms, where close-up, high-fidelity video and audio capture is desired.
The futuristic looking and performing Apollo speakerphones are the first in our unified communication line of products, designed for anything from small huddle spaces to large conference rooms and everything in between. Apollo is built with ease of use in mind, allowing for easy & successful meeting management. This all-in-one conference solution makes it possible to collaborate effortlessly with team members and have an impressive conference call experience. Three models are available (100, 200, 210), each equipped with unique features, but sharing the same omnidirectional microphone array with echo cancellation technology.
A crucial part of the Wyrestorm's Unified Communications line of products, the CAM-200-PTZ offers a premium video conferencing experience. HD 1080p video ensures users appear crystal clear in their meetings. A high-quality pan and tilt motor provides a smooth experience without excess noise or judder. 3rd-party control is a breeze by utilizing the industry standard VISCA protocol for control through RS-232, LAN or IR. An integrated web interface and free PC software provide advanced monitoring and configuration options. Whether a meeting is held on WyreStorm's Apollo platform or any other leading services including MS Teams, Zoom, WebEx or GoToMeeting, the camera's open-source control and operation combines ease of use with innovative features to offer an unrivalled conferencing experience for any type of rooms. CAM-200-PTZ ships with a wall mount included in the box for flexible installation options.
WyreStorm's new Unified Communications Line are available as of Q1'22 from our authorized reseller channels. Contact your local WyreStorm distribution partner or visit www.wyrestorm.com for further details on these products.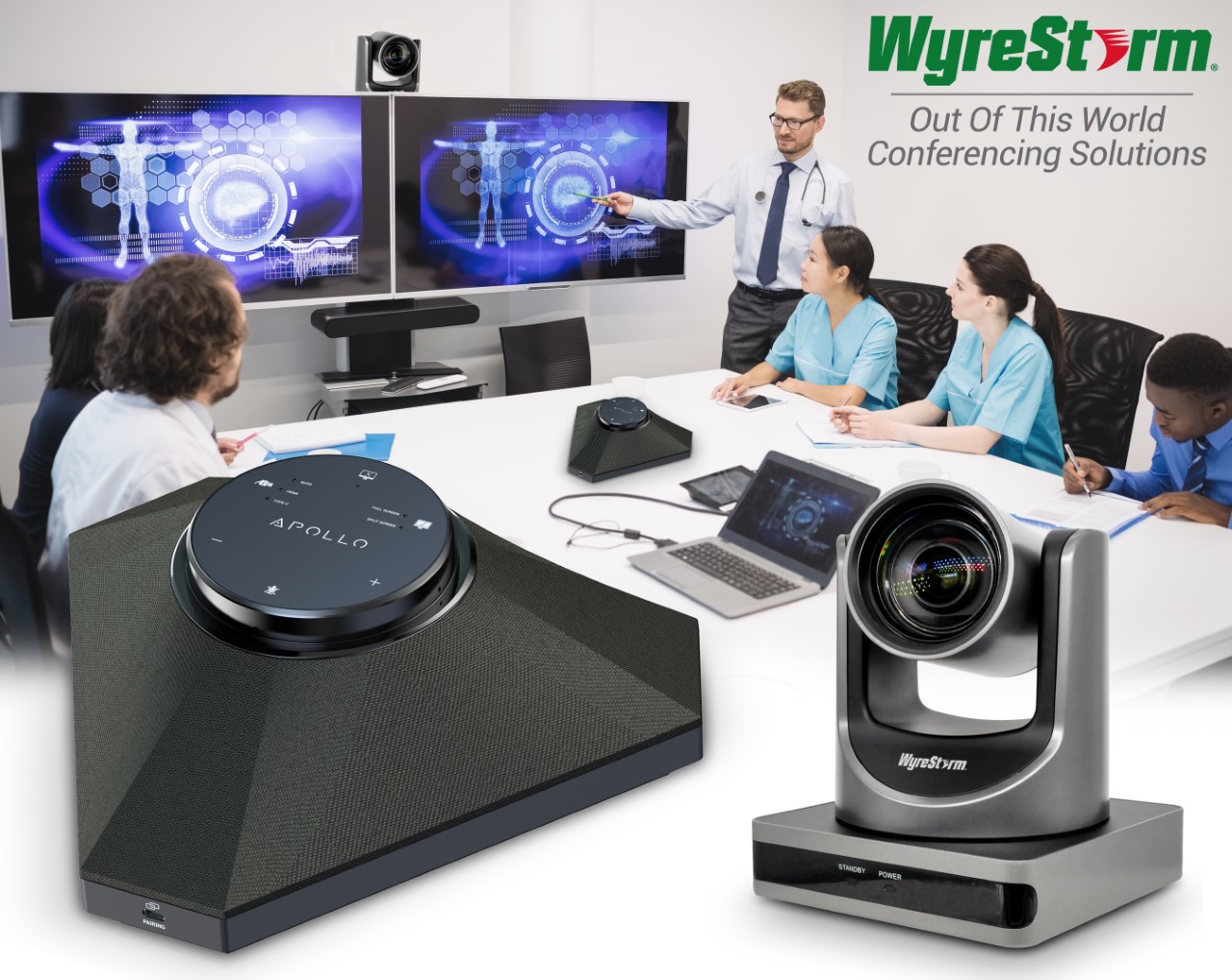 ---