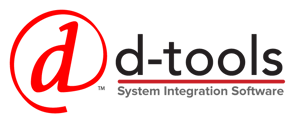 D-Tools i3 Partners realize the importance of bringing you their product information and have chosen to support the D-Tools user community by joining the program and making their product data directly available through D-Tools software. Read on for the latest supplier company news and product updates.
---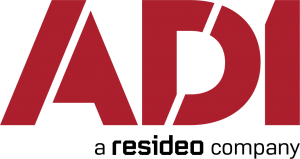 Capture Cloud VMS Powered by Eagle Eye Networks
Introducing Capture Cloud VMS powered by Eagle Eye Networks — ADI's new service for video surveillance storage. With Capture Cloud VMS, your customers can securely store unlimited amounts of video footage and access it from anywhere.
Whether your customer is a small business, big business, or something in between, the Capture Cloud VMS powered by Eagle Eye Networks cloud storage solution simplifies video surveillance through the flexibility of the cloud paired with the convenience of easy, affordable installation and remote management — offering you a recurring revenue stream along the way.
---
AiSPIRE lighting brand by WAC Elevates the Human Experience of Light at Lightapalooza 2023
After a recent launch of an Integrator-only lighting brand by WAC, AiSPIRE will debut at Lightapalooza 2023 in Glendale from February 20-23 at the Renaissance Phoenix Glendale Hotel. AiSPIRE has been incredibly well-received by integrators, technologists, and industry professionals. AiSPIRE is designed and engineered with custom integration to elevate the human experience of light while connecting on a deeper level in your space. With this launch, AISPIRE has provided the broadest offering of LED lighting products for connected living with engineering advancements in recessed, landscape, architectural, decorative, and tape lighting products. In addition, AiSPIRE is designed to work with today's leading control companies and platforms.
The new AiSPIRE brand reveals comprehensive, groundbreaking low-voltage and line voltage lighting systems that offer human-centric lighting (HCL) with flexible tuning, control, dimming, and installation ease while reducing the carbon footprint. AiSPIRE offers a Low Voltage Remote Power Supply (RPS) that easily plug into a wall receptacle to provide Class 2 power for a system and a complete offering of low-voltage luminaires available to outfit your entire space. Customized solutions are offered in four lighting experiences—ALPINE, ASTRO, ATMOSPHERE, and AURORA. Also, ask about the extraordinary STRUT lighting, electrical and power system, and WAC Landscape Lighting. Visit AiSPIRE.com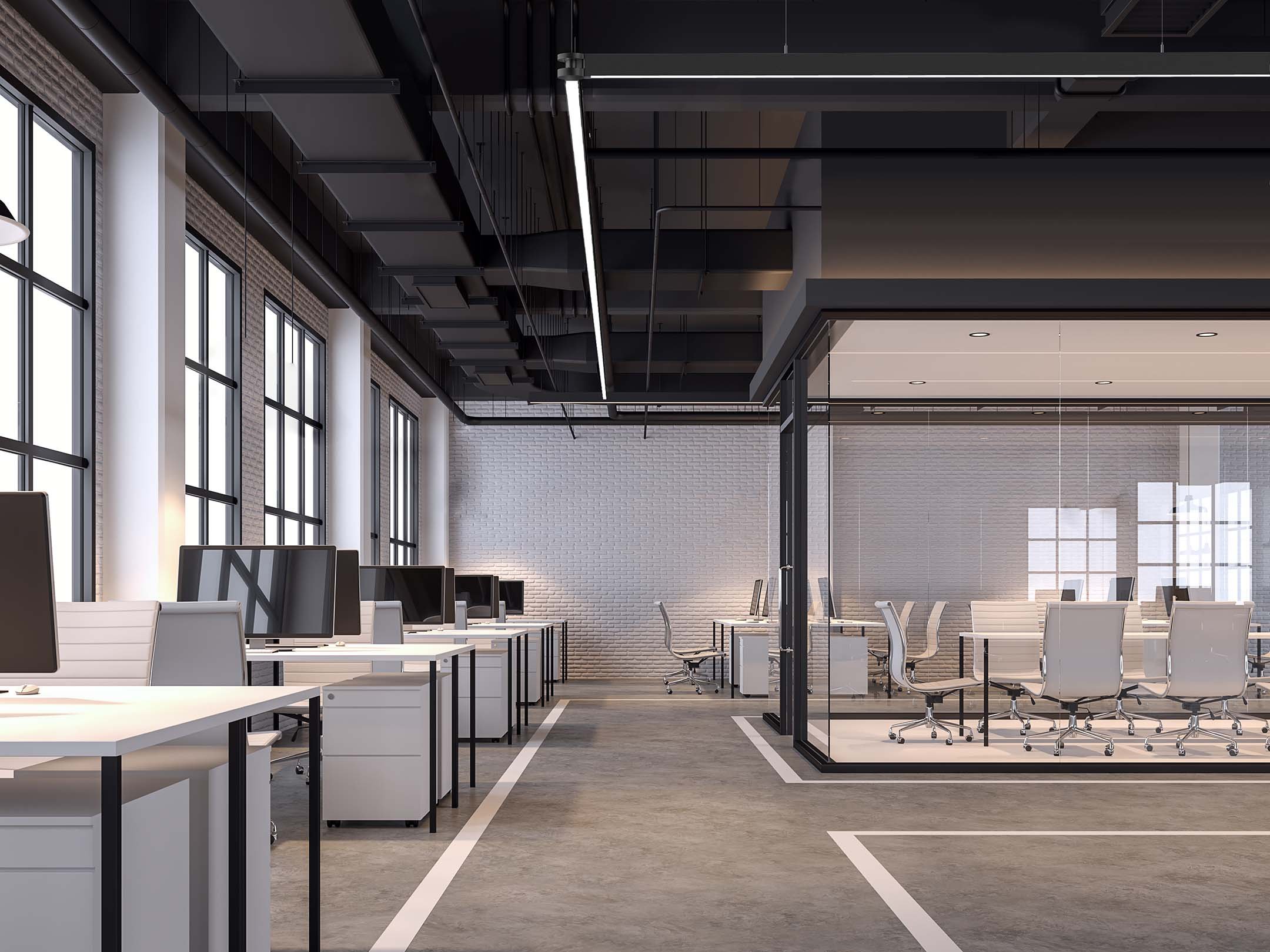 ---

AudioQuest PowerQuest AC Power Filters
Designed by Garth Powell to the same exacting standards of all AudioQuest products, the PowerQuest G8 ($99.95), PowerQuest 2 ($249.95), and PowerQuest 3 ($399.95) AC power filters are packed with noteworthy performance features, including Non-Sacrificial Surge Protection (PQ2, PQ3), Linear (PQ2) and Ultra-Linear (PQ3) Filtering, and attached AudioQuest power cords with Directionally Optimized Concentric-Geometry conductors (PQ2, PQ3).
AudioQuest's advanced filtration removes more noise and distortion than other similarly priced power products, while easily accommodating a wide range of audio/video systems. The PQ2's Linear Filtration protects against common-mode noise, while the PQ3's extended Ultra-Linear Filtration effectively offers twice the filtering capacity, protecting against both common-mode and differential-mode noise. The PQ3 offers eight application-optimized outlets in total: two 4K/8K video-optimized Ultra-Linear filter outlets, two High-Current outlets for amplification devices and powered speakers or subwoofers, and four Ultra-Linear filter outlets for source components. The slightly smaller PQ2 has six total outlets: one 4K/8K video-optimized Linear filter outlet, two High-Current, and three Linear.
In a nod to today's dynamic, hyperconnected electronics environment, convenience features include signal-line protection (phone, network, cable/satellite in the PQ3; cable/satellite only in the PQ2) and high-speed USB charging ports (four in the PQ3; two in the PQ2). Finally, thanks to their slim, compact design, the PQ2 and PQ3 can be placed in a rack, stood upright on a floor, or mounted onto a wall. The PowerQuest G8 8-outlet features Micro-Spike Technology, Catastrophic-Surge Protection, and RF Noise-Dissipation in a slim (3.3" x 11.9" x 1.2") enclosure with eight AC outlets and USB-A and USB-C high-speed charging ports.
"With the PowerQuest, everything opened up, as if the music was set free to roam wherever the hell it wanted… The music sounded more immediate, better defined, and more compelling."—Michael Lavorgna, TwitteringMachines.com
For more information, visit https://www.audioquest.com/ac-power/ac-power-conditioners/powerquest-series.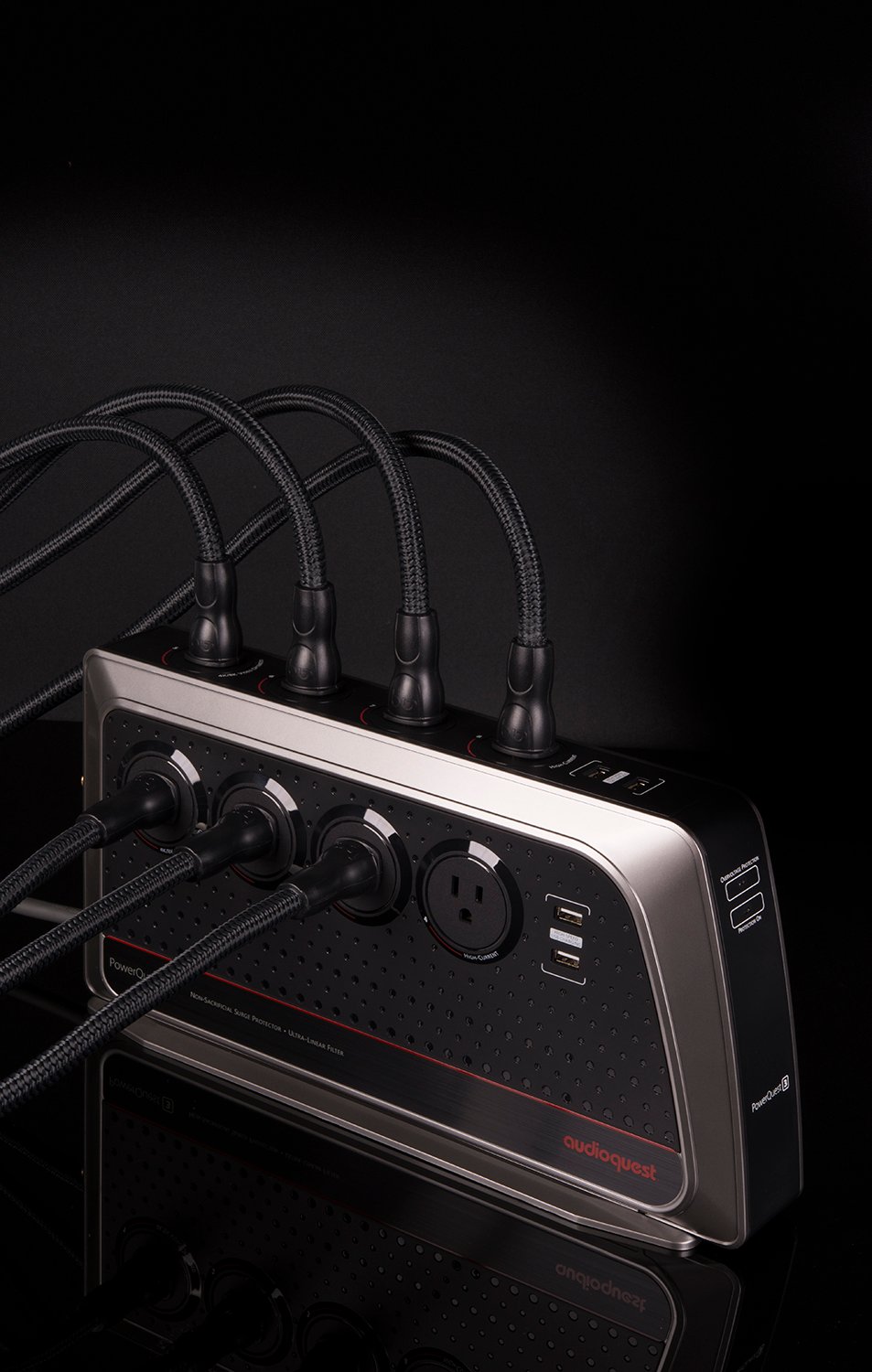 ---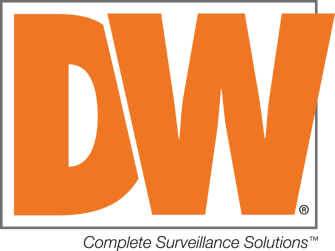 DW Products with Deep Discounts
BIG SAVINGS! Download these flyers to get the details on these product discounts! Then, talk to your favorite distributor and order them! These DW products are on special now:
• CaaS All-in-One Edge Cameras with DW Spectrum Onboard
• Compressor Encoders with Free DW Spectrum Licenses
• MEGApix Ultra-Low-Profile IVA Cameras
• Blackjack Ai Servers Bundles with MEGApix Cameras
• Blackjack Cube Bundles with MEGApix Cameras
www.digital-watchdog.com/_downloads/cpp/DW_Discounted_Products_012023.pdf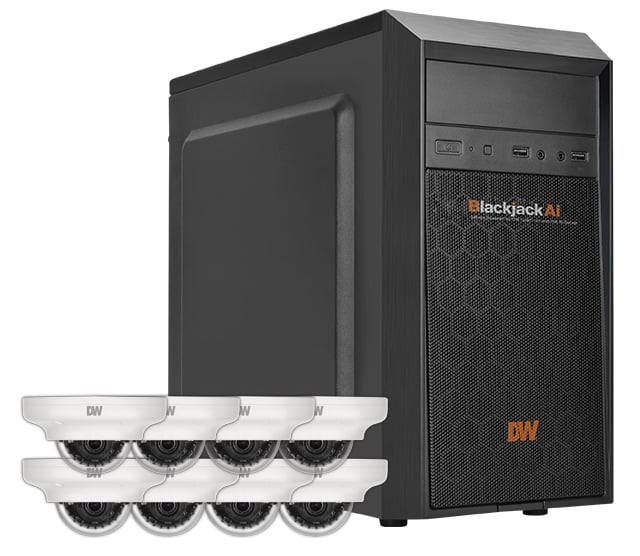 ---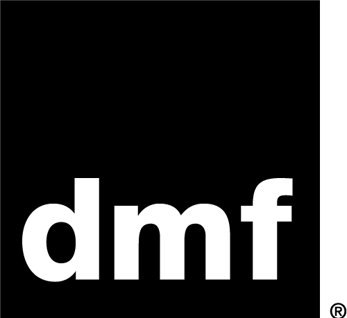 DMF's Portal Just Got Better
We're excited to unveil our newest configuration tool for the DMF Portal. This latest addition allows you to completely customize over one million possible configurations of pendants, sconces and more. All at the click of a button.
By combining a suite of customizable features with our highest performing LED modules yet, the DCC provides brilliant illumination and beautiful design that is versatile enough for whatever your project needs. Click here to learn more.
And just like our award winning M and iX Series, the DCC centers around a modular system, so it's easy to specify, install, and maintain. Check it out!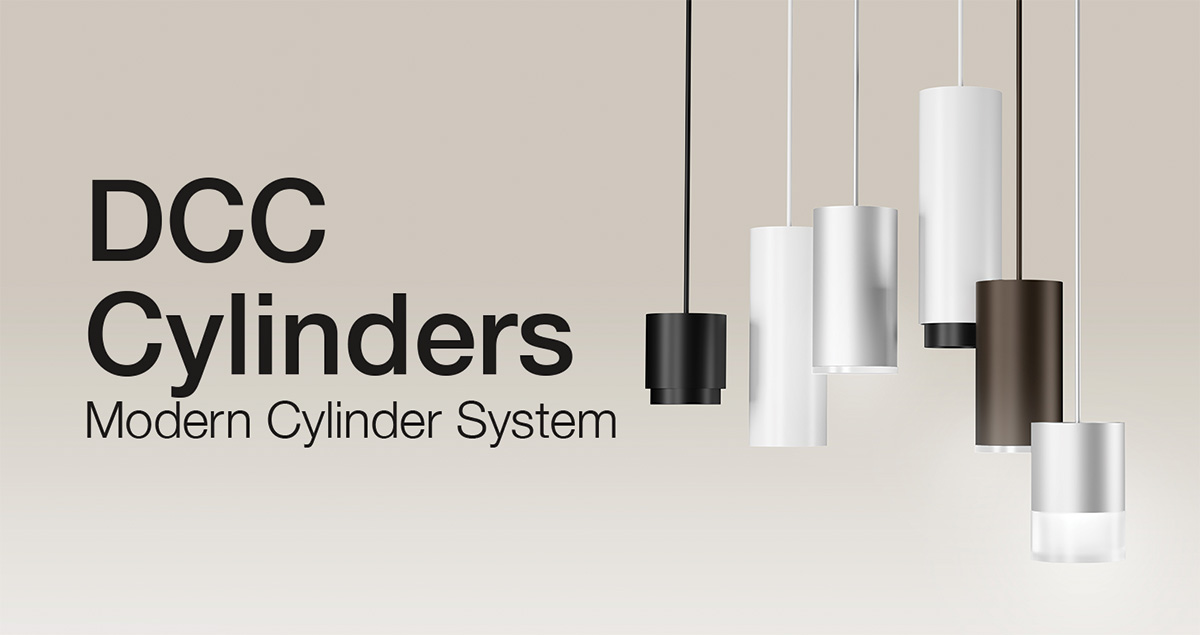 ---

Hed: The Bedrock of Your Home LED Video Wall
LED walls are becoming more popular, especially in luxury homes. And one of the most difficult parts of a video wall installation is the alignment process of the LED panels. The Draper® Foundation® Mount System for LED was designed specifically with installers in mind and is loaded with features to help technicians install and precisely align LED panels in less time than ever, without onsite cutting or modifications.
Foundation provides two layers of precise Z-axis adjustment for perfect alignment. Foundation components are even configured to make it easy to get into the installation site, no matter how large the array will be.
For more information, visit https://bit.ly/3jxRE5a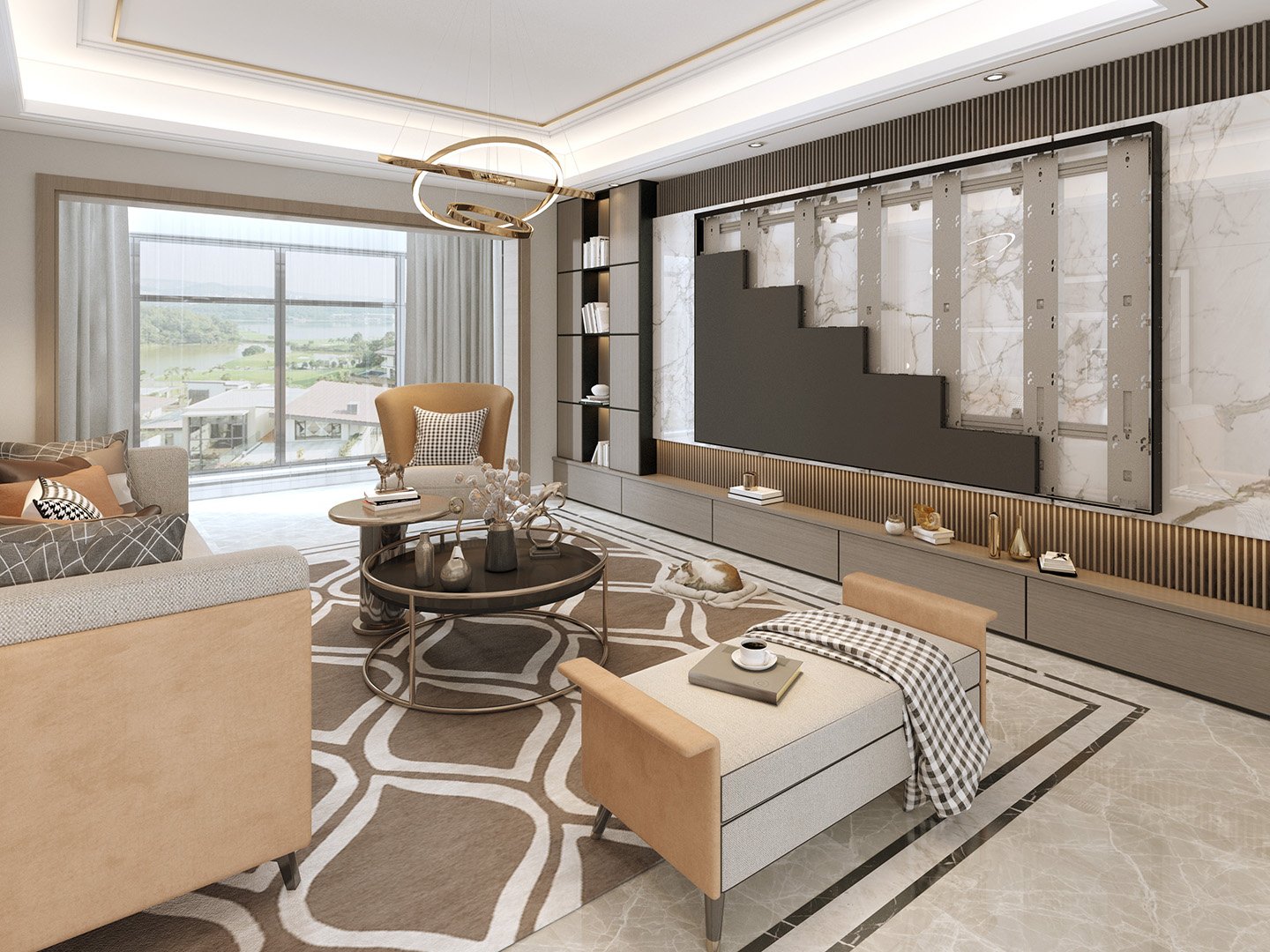 ---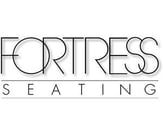 REGAL A favorite choice of royalty and a popular design since the 90's.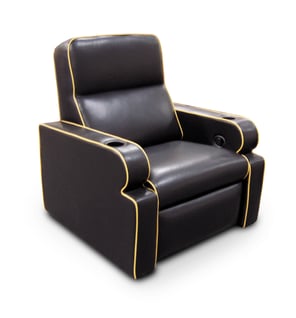 A Very Handsome Chair!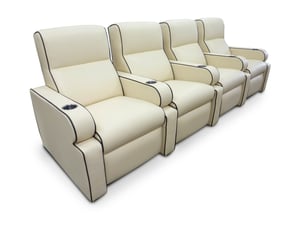 Graceful Arm Design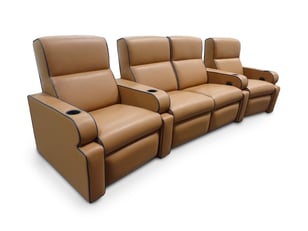 Single-Dual-Single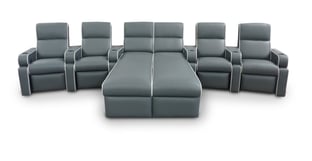 Common Arm with Center Dual Lounger"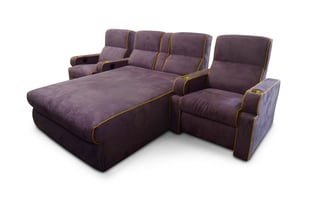 Beautiful piping detail Single-Pocket Arm Lounger-Single
---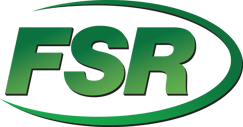 FSR's Smart-Way raceway is a floor and wall-based power and data distribution system designed to fit today's working environments. The Smart-Way is simple to configure, ADA-Compliant, and adds architectural appeal to any space. FSR has recently introduced the ability to install three nested in-feeds, parallel raceways, and optional nested corners to run more power and data down your wall and across your floor. This gives you added cabling capacity and the ability to turn corners with FSR's 90-degree elbows. If one raceway isn't enough, you can now have three paralleled raceways to give you even more capacity for power and data. Redefine how you manage your cables in any space with FSR's raceway, fittings, in-feeds, and device box options.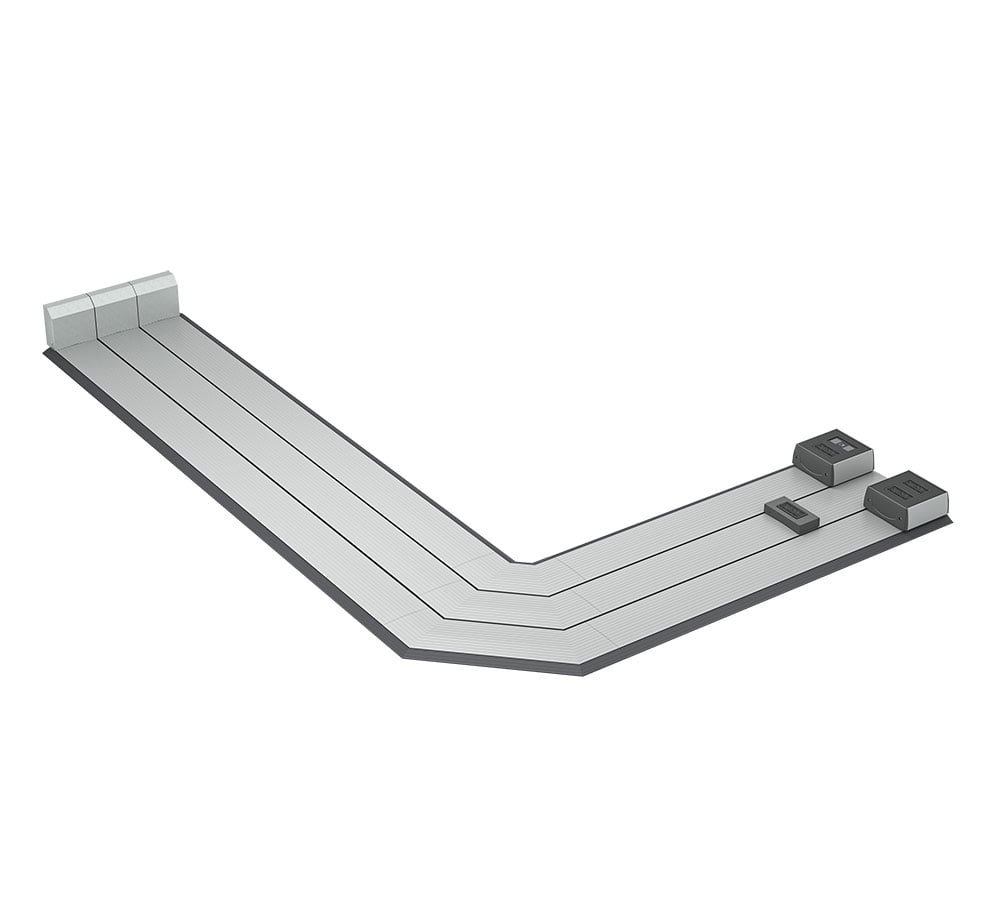 ---

GoldenEar ForceField 30 and ForceField 40 Ultra-Compact, Extended-Response Subwoofers
GoldenEar's award-winning ForceField Series subwoofers are engineered from the ground up to deliver subtle musical detail, well-extended bass, high-impact slam, and the solid foundation for an expansive soundstage — all from attractive, compact enclosures that easily fit into any environment.
The design brief was simple: achieve uncompromising, state-of-the-art subwoofer performance from the smallest-possible enclosures. Compared to previous models, the new ForceField 30 ($900) and ForceField 40 ($1200) boast several significant sonic and cosmetic refinements.
Taking cues from the award-winning GoldenEar BRX bookshelf loudspeaker, the ForceFields' cabinet is designed for performance and beauty, featuring a curved top panel and increased wall thickness to better minimize cabinet resonances and preserve low-frequency transient information. The perforated-metal grille affords improved sonic transparency and airflow while the handsome Satin-Black finish is subtle, sophisticated, and complements a wide range of listening environments.
The ForceFields' robust, efficient amplifier features an upgraded electronics platform, including Analog Devices DSP for a flatter, more extended frequency response; cleaner, deeper bass; and significantly lower distortion. The MOSFET output stage and improved implementation result in greater power-transfer efficiency. Level and Low-Pass filter controls allow easy optimization for home theaters, hi-fi setups, and living environments.
The ForceFields' driver configuration, comprising an ultra-long-throw sub-bass driver and downward-firing passive radiator, is optimized for superb detail, soul-stirring bass, and outstanding flexibility in room placement.
The overall result is agile, room-filling bass equally suited to thrilling soundtracks, stirring orchestral pieces, propulsive pop music, and everything in between. With the new ForceField 30 and ForceField 40, GoldenEar has succeeded in designing subwoofers that are at once inconspicuous and impossible to ignore. For more information, visit https://www.goldenear.com/products/forcefield-subwoofers.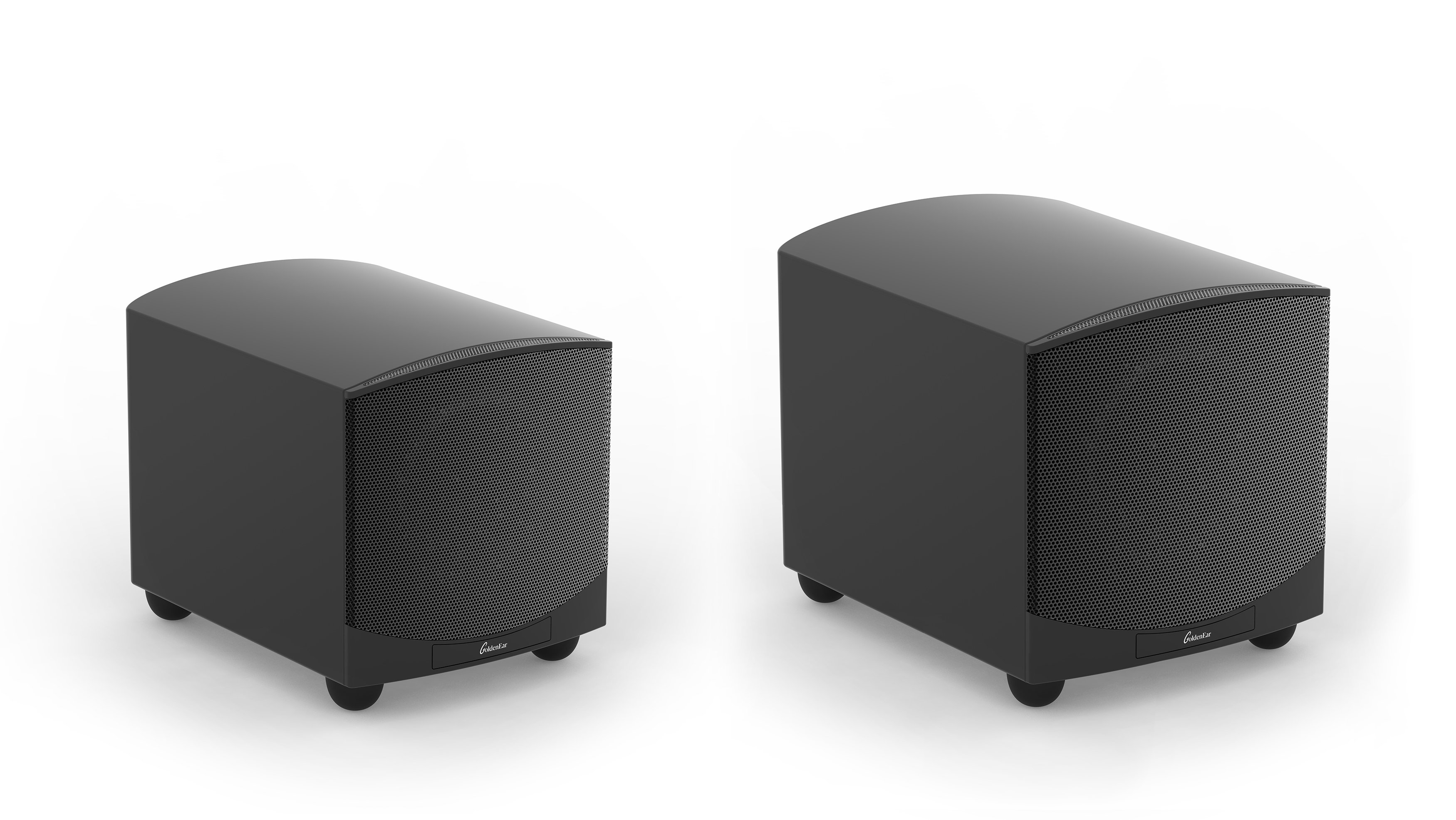 ---

Get ready for the ultimate viewing experience with Hisense L9H Laser TV
We are thrilled to announce the launch of the new Hisense L9H laser TV - the latest addition to Hisense's 2023 range of home entertainment systems. This cutting-edge laser TV just won the PICKS AWARD by Residential System on 2023 CES. It is designed to take your movie and TV watching experience to the next level, delivering the ultimate in picture quality, sound and smart features.
The L9H laser TV boasts an up to 120-inch display that is projected from a sleek, ultra-thin device, making it perfect for any room of the house. It uses advanced laser technology to produce bright, clear and detailed images, with a 2100 lumens brightness and a contrast ratio of over 1,000,000:1 for deep blacks and vibrant colors. The TV also comes with HDR10+ and HLG, which optimize the picture for any type of content, giving you a cinematic viewing experience.
One of the best things about the L9H laser TV is its smart features. It comes with built-in WiFi and allows you to access your favorite streaming services like Netflix, Hulu, as well as browse the web and check your social media. The TV also comes with built-in voice control, which allows you to control the TV with just your voice. With Alexa and Google Assistant compatibility, you can also control your smart devices through the TV.
Please visit Laser TV - Hisense USA (hisense-usa.com) for more details about Hisense cutting edge laser technology and products.
---
Stock Clearance Sale
Get 40% OFF + Free Shipping Over $1,000USE CODE: ICR40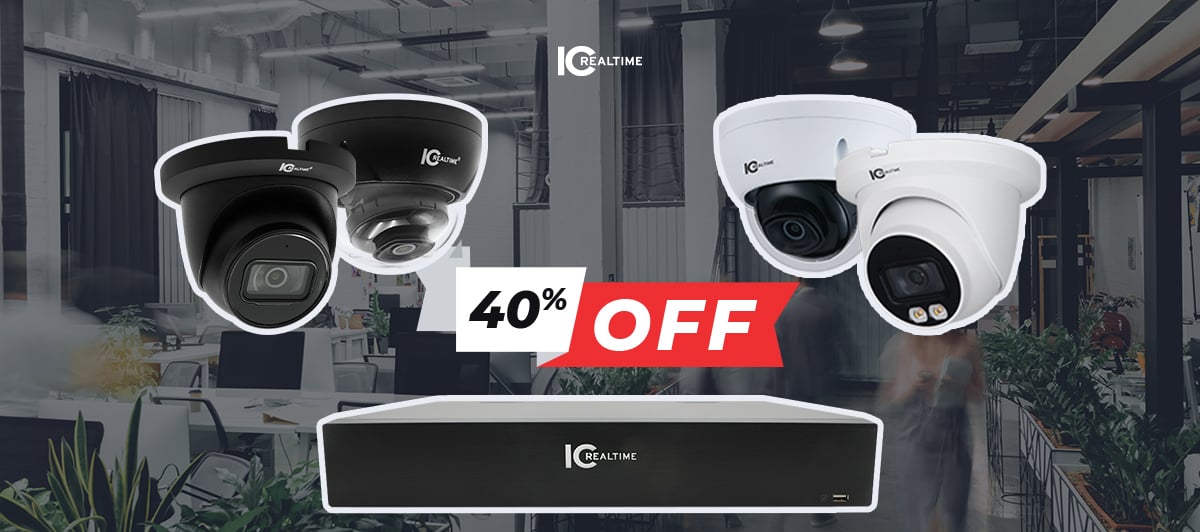 Overstock prices only while in-stock supplies last,
and get Free Shipping on orders over $1k during our
Extended Stock Clearance Sale.
NOW is the time to stock up at the lowest prices.
Shop now and see how much you can save!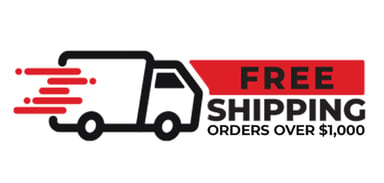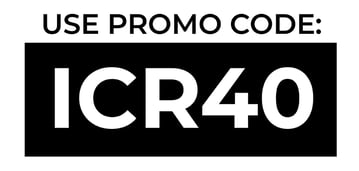 Offer may not be combined with any other offers, promotions or distributor discounts.All Sales AreFinal. Only While Supplies Last.

---

PanaCast 50 Room System
A simple, complete solution that brings hybrid teams together
The Jabra PanaCast 50 Room System is a complete solution that enables small and medium rooms to play host to more inclusive, more immersive virtual meetings. The Jabra and Lenovo partnership combines PanaCast 50 with Lenovo ThinkSmart Core and Controller for a complete, intelligent room system that reinvents video conferencing.
Unique 180° field of view and AI-driven intelligent meeting room experiences for more inclusive, immersive, and natural collaboration including white board sharing. Powerful and secure Windows-based computing and intuitive touch control and Lenovo ThinkSmart Core and ThinkSmart Controller. Certified for and preloaded with either Microsoft Teams Rooms or Zoom Rooms for seamless integration into meeting room ecosystems
What is included:
ThinkSmart Core computing device
ThinkSmart Controller touchscreen display
90W adapter
Jabra PanaCast 50
Wall mount
2 meter USB 3.0 Type C to Type A
Power supply (region specific plug)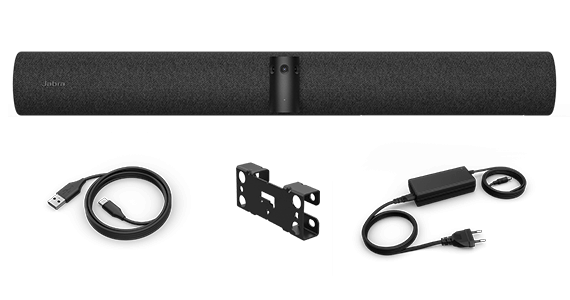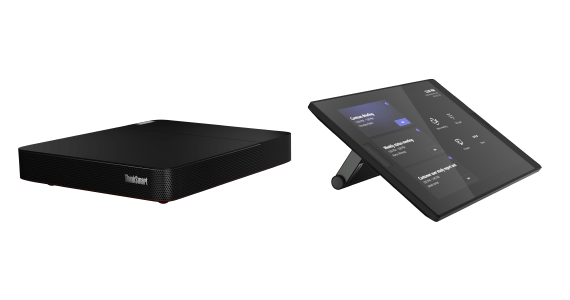 ---

Top 10 Voice Commands of 2022
Thanks to Josh.ai's ability to control comfort and content across our living spaces, it's no wonder it has seen so much growth over the past year. Josh.ai is excited to share it saw more than double the number of voice commands in 2022 compared to 2021. The increase in engagement illustrates the reliability, intuitiveness, and accessibility of Josh.ai's contextual home intelligence.
The results also provide an excellent starting point when introducing a client to voice control, designing a system, and making sure homeowners will find daily utility in their system. The following 10 commands represent a solid foundation for individuals new to voice control technology. These commands remind us that the most common commands are straightforward and easy to say, and when it comes to voice commands, it's important to keep it simple!
You'll also notice the top commands don't specify a location like a kitchen or living room. That's because Josh.ai is room aware, so instead of having to say, "do x in the living room," for example, homeowners learn quickly they only need to say, "do x!"
Note that the results below are compiled from Josh.ai systems that have voluntarily participated in anonymous command sharing and do not represent the entire user base. At Josh.ai, privacy and security is of the utmost importance. These results are a mere aggregation of the most common commands among participating users, gathered in an anonymous fashion.
To help shed light on where homeowners find the most value and success with professionally installed AI, without further ado, here are the Top 10 Voice Commands from 2022!
Watch Netflix
What's the Weather
Turn off the Fan
Turn off the Music
Close/ Open the Shades
Good Morning
What time is it?
Goodnight
Turn on / off the TV
Turn on / off the lights
So there you have it, the most common voice commands of 2022 from professionally installed smart homes! We're excited to see how people continue to evolve in their homes and what new commands might jump out at us in 2023! Happy new year, everyone!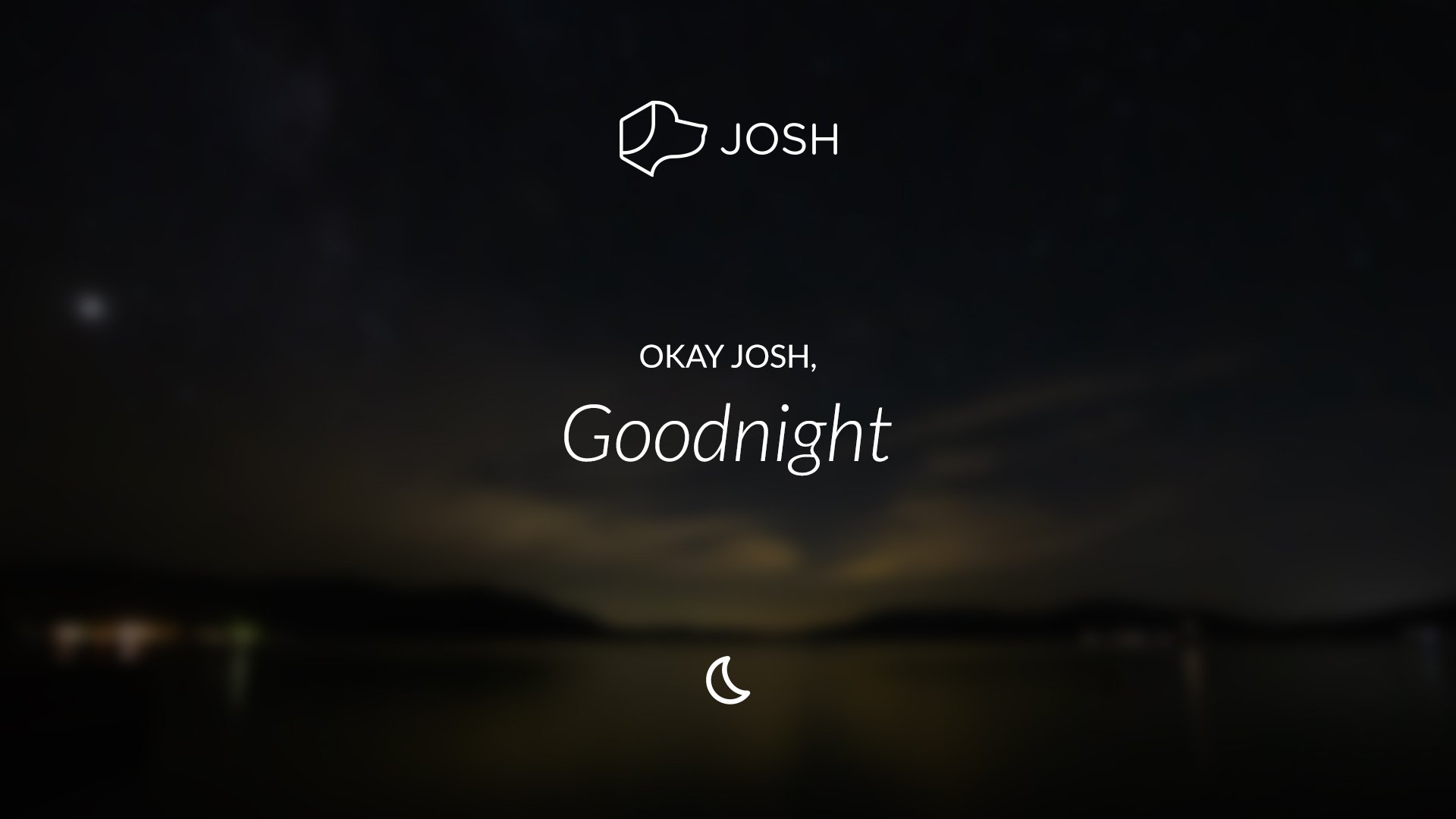 ---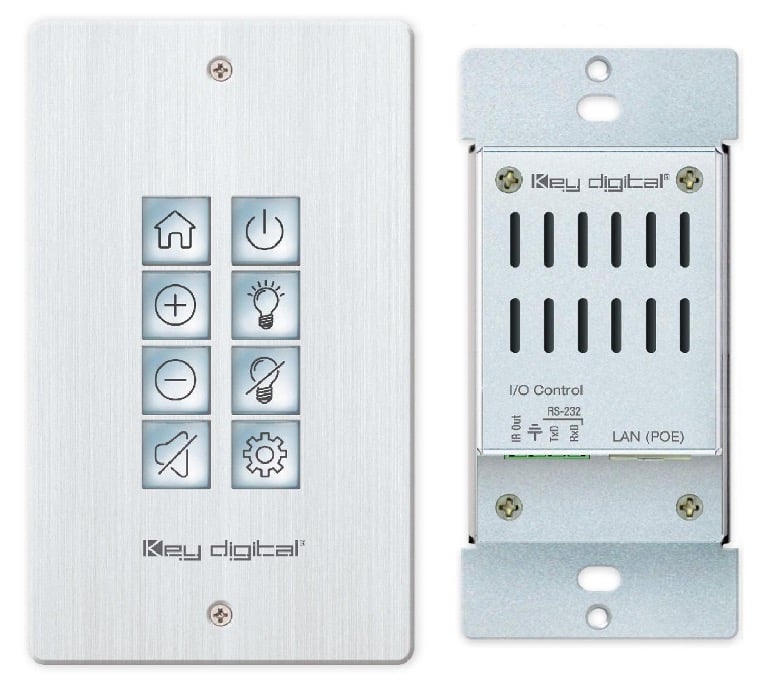 Wall Plate Control Keypad with PoE for KDPlug & Present: WP8-2
8 Button Programmable IP, IR, RS-232 Wall Plate Control Keypad with PoE for KDPlug & Present™, Compass Control® Pro, and Third-Party Systems via Open API - COMING SOON!
Key Digital® KD-WP8-2 is an eight-button control keypad that fits into a single-gang wall box and is PoE powered. KD-WP8-2 is easily programmed via web GUI to send commands over the network to IP controlled devices directly or RS-232 and IR devices via the built-in control port. KD-WP8-2 may also be integrated with Key Digital Master Controllers to control additional IR, RS-232 and voltage relay devices. Button events may be configured on the press, release, toggle, or press & hold action as desired. Along with selectable blue or red backlighting, KD-WP8-2 includes multiple transparent icon sheets that are simply inserted beneath detachable transparent button caps for a modern and professional appearance.
Key Features:
Built-In RS-232 and IR: One native RS-232 and IR port on 5-pin phoenix connector
IR, RS-232, and Relay Control: Add KD-CX800, KD-MC1000, or KD-IP822/922/1022 master controllers for control of additional IR, RS-232, or voltage relay devices
Multi-Controller Support: Integrate with any number of KD Master Controllers
KDMS™ Pro and KD-App Ready: Virtual keypad GUI options accessed by PC software and iOS app
Button Configuration: Red or blue LED backlighting, normal or toggle button types, press event, release event, hold for repeat, and hold for send options
Accessories:
Qty 1: 6ft USB A to USB micro cable
Qty 1: Brushed aluminum decora plate
Qty 4: Decora and box mounting screws
Qty 10: Inner button caps
Qty 10: Outer buttons caps (clear)
Qty 1: Flathead mini screwdriver
Qty 1: Set button icon sheet
Benefits:
PoE Powered: Installs cleanly with PoE network switch or PoE injector (not included)
Single-Gang: Fits U.S. single-gang wall box. Brushed aluminum decora plate included
Ease of Programming: Web GUI walkthrough of network settings, project import & export, button configuration, event programming and virtual event keypad access
IP Controller: Natively sends TCP and UDP commands in ASCII or HEX format for controlling IP devices without any additional hardware needed
Read more about this product here and check out our website for more of our products!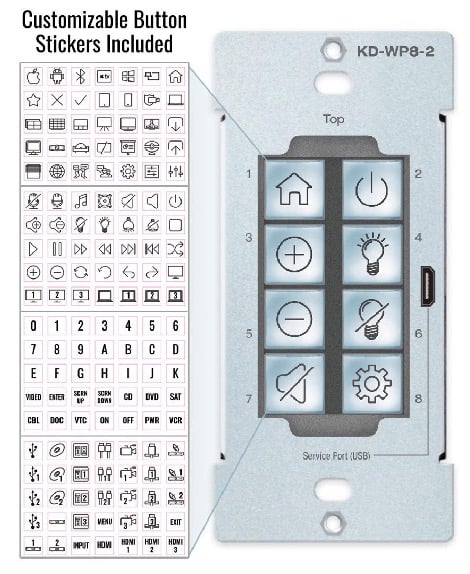 ---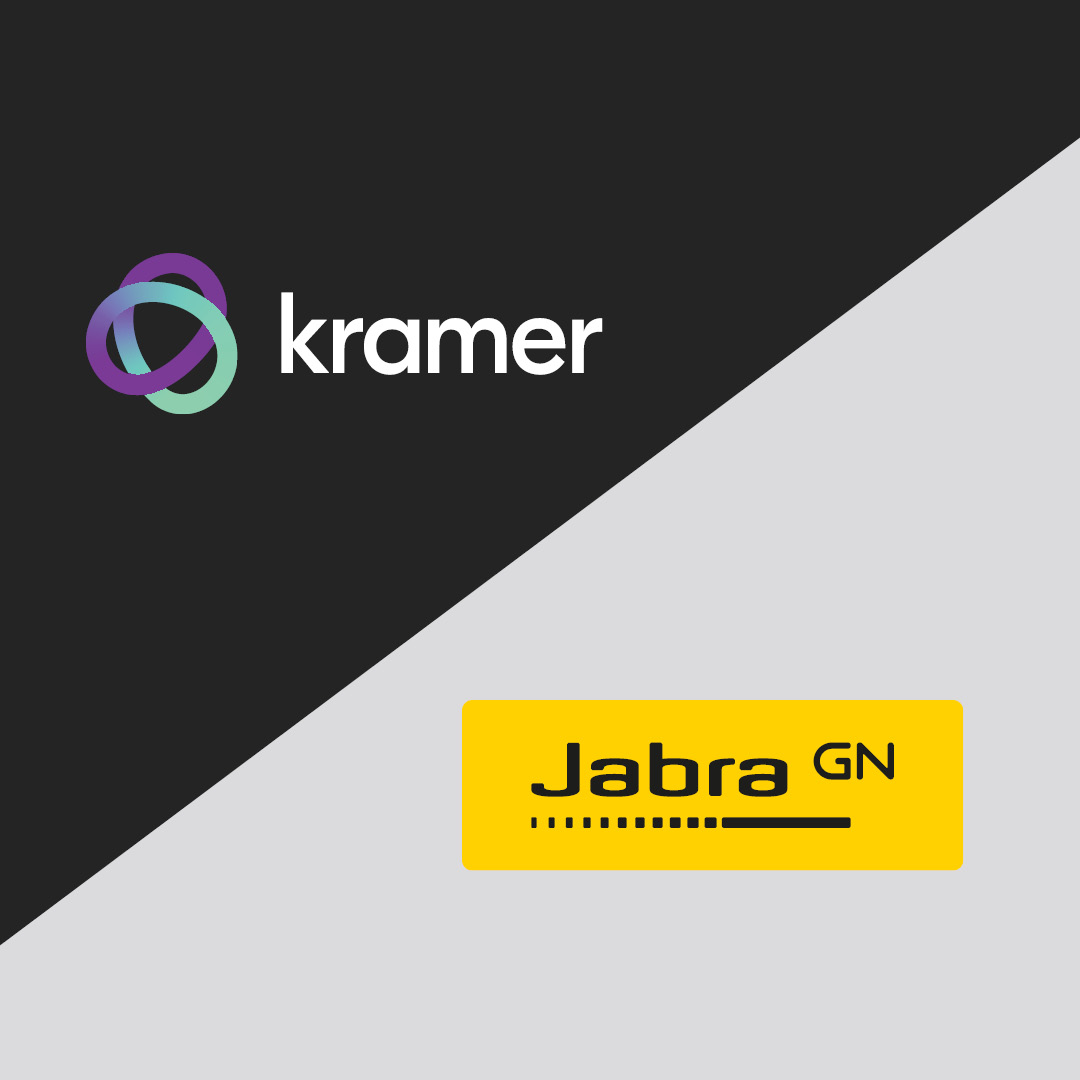 Kramer and Jabra Launch Hybrid Conferencing Solutions
Kramer, the leading audio-visual company, and Jabra, a leader in personal sound, video, and office solutions, have joined forces to create a next-generation solution for wireless presentation and collaboration from huddle spaces to large conference rooms. The solution incorporates the latest VIA Connect2 and VIA Campus2 from Kramer and Jabra's PanaCast video range to create a bespoke solution designed for the hybrid workplace, giving those joining remotely the same great experience as those who are present in the meeting room.
The powerful multi-participant content-sharing capabilities of Kramer's VIA Connect2 for hybrid meetings and VIA Campus2 for lecture halls and classrooms come together with the intelligent features of Jabra PanaCast to create a fully certified solution that is quick to install and intuitive to use.
The solution delivers advanced and scalable bring-your-own-device (BYOD) and bring-your-own-meeting (BYOM) participation with plug-and-play capability and One-Step-Conferencing through sessions that are driven from the user's own device for touchless operation.
Kramer's VIA Connect2 and VIA Campus2 seamlessly integrate with the state-of-the-art Jabra PanaCast 50, which features astounding audio, a unique 180° field of view, and intelligent zoom and Virtual Director mode to make meetings more immersive. Real-time whiteboard streaming ensures inclusivity for seamless remote collaboration.
Participants can connect from any device or operating system and experience unified communications out-of-the-box, supporting leading conferencing platforms such as Microsoft Teams and Zoom.
Learn more about the Kramer and Jabra partnership.
---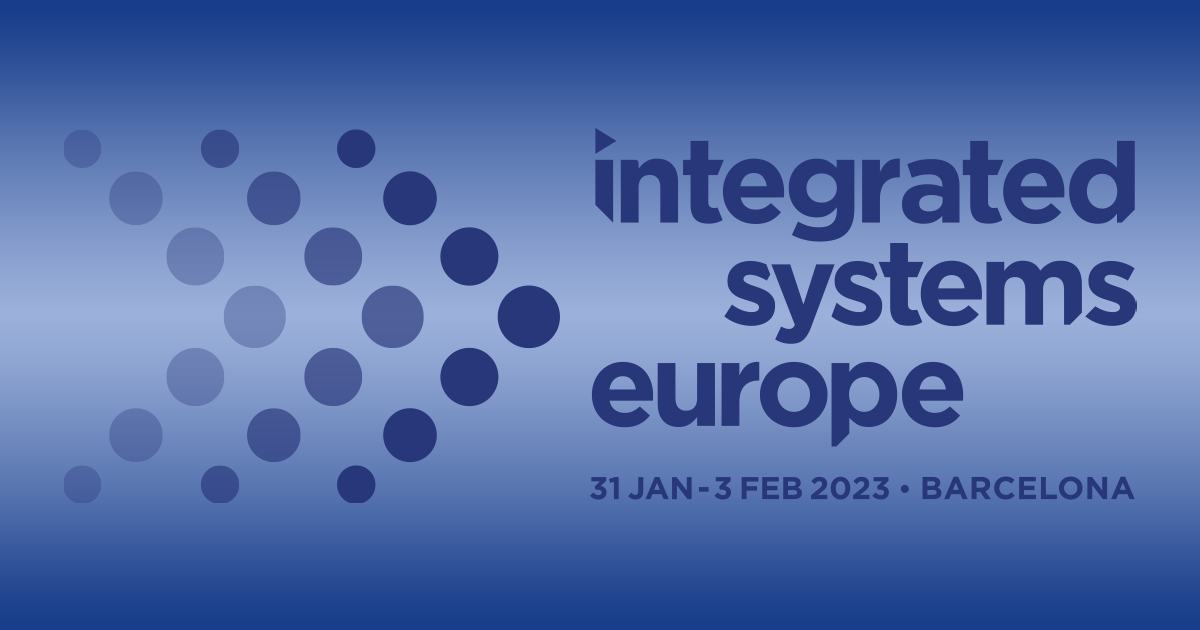 The LEA Crew is Heading to Barcelona
This will be the best way to see our products up close and get hands-on demos from our team. You won't want to miss what we have to offer… Get More!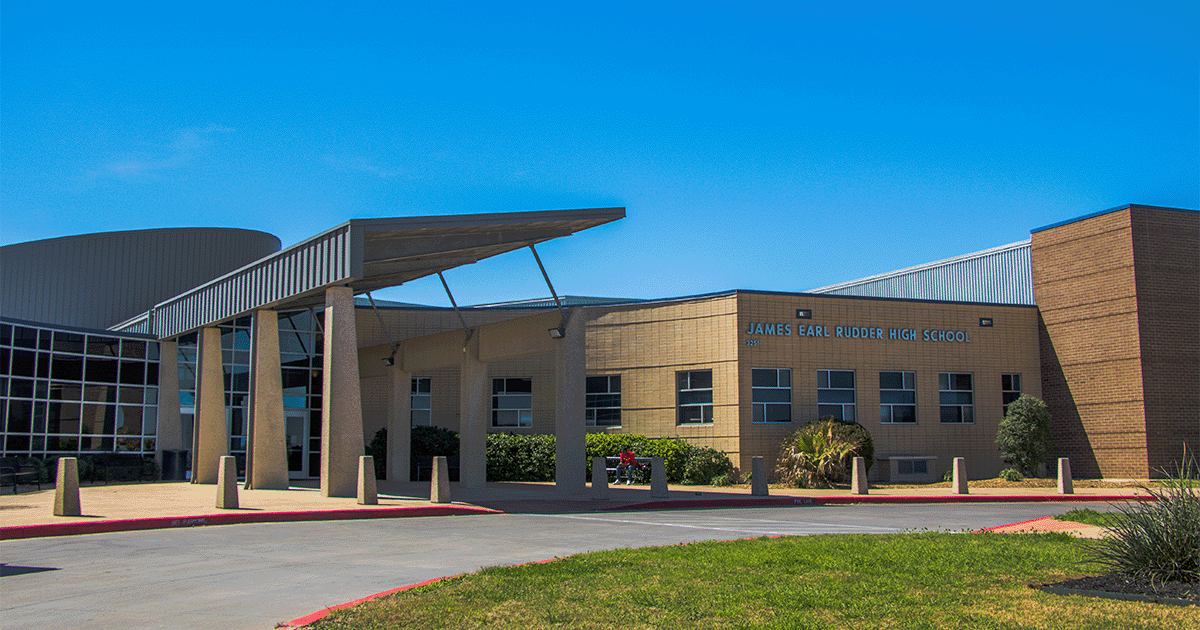 LEA Amps Power Texas School District
To bolster the school district's flourishing music program, ISD decided that before the 2022 school year began, they needed a new system across four of their campuses... Get More!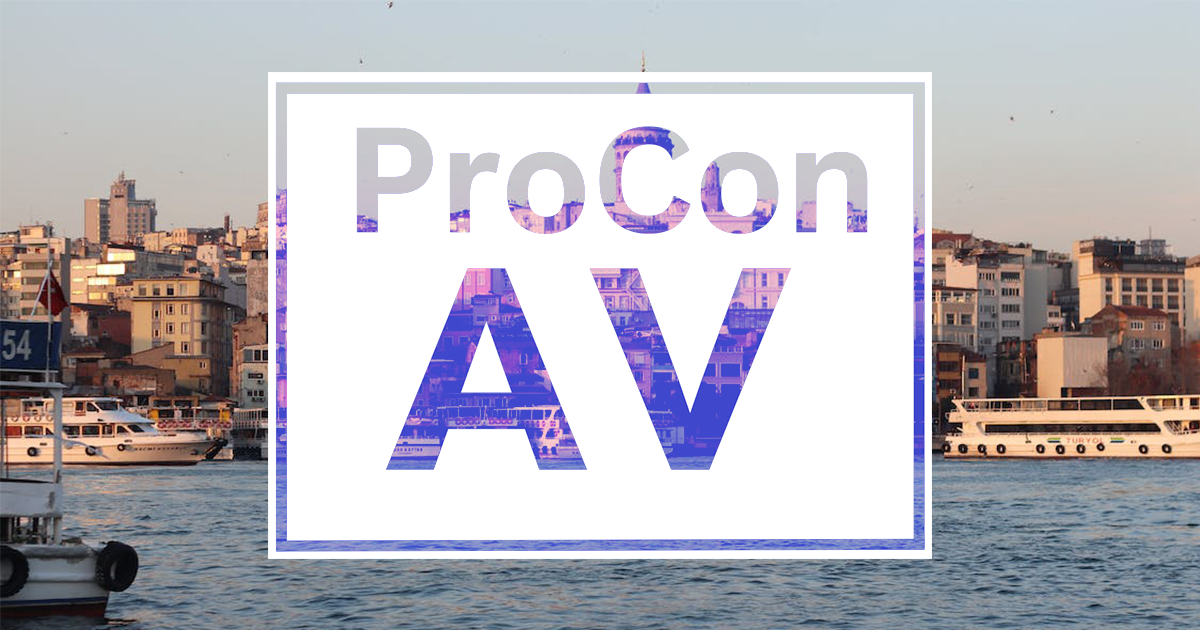 LEA Welcomes ProCon AV as New Rep Partner
With the increasing demand for LEA amplifiers in the Middle Eastern region, we have decided to bring on John Dodson from ProCon AV. John will be covering regions such as Egypt, Turkey, and Israel… Get More!
---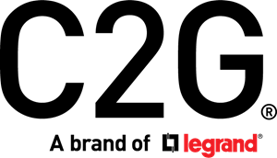 NPARALLEL Achieves Plug-And-Play Meeting Experience With C2G Cables and Retractable Universal Mount 4K HDMI Dongle Adapter Ring
C2Gis the chosen cable and connectivity solutions provider for structural agency NPARALLEL's upgraded boardroom. The agency — whose services include experiential marketing, trade shows, and retail/corporate interiors for clients such as Keen, 3M, Bridgestone, General Mills, and Legrand — installed C2G's category cables and Retractable Universal Mount 4K HDMI® Dongle Adapter Ring to provide high-quality voice, data, and video distribution along with fast device connectivity during video conference meetings.
"Meeting quality makes an impression on clients, which requires reliable, proven solutions — right down to the cables and connectors we deploy," said Jim Vylasek, Director of Technology at NPARALLEL. "C2G is well known and delivers the performance we demand along with the options that make connecting any device to our new Vaddio audio and IntelliSHOT camera system a breeze. It's simple and worry-free."
Due to the collaborative nature of its work, NPARALLEL had to transition quickly when remote meetings became the new norm. The agency installed two Vaddio CeilingMIC microphones and two Vaddio Ceiling Speakers to provide full-room audio coverage as well as a Vaddio IntelliSHOT camera for perfectly framed video conferencing calls. C2G's category cables provide the solid foundation needed for the system. Available in various colors and lengths, the category cabling options helped make the install quick and easy.
Complementing the robustness and ease of the system is C2G Retractable Universal Mount 4K HDMI Dongle Adapter Ring, which is installed at the room's conference table for quick, convenient, delay-free connection. Standard configuration includes adapters to connect nearly any device to a display while supporting up to 4K video. It has color-coded HDMI-to-DisplayPort, Mini DisplayPort, and USB-C adapters, and a customizable integrated pull tab. The dongle comes layered with BioCote®, an antimicrobial protection layer on the connector surfaces to inhibit the growth of microbes.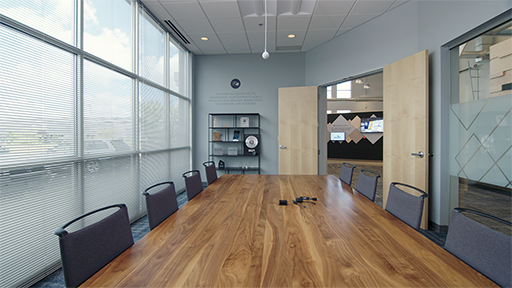 Vantage Integrates With Luxury Keypad Manufacturers Meljac and Forbes & Lomax
Legrand'slighting control brand Vantage today announced that its luxury lighting control solutions can be easily integrated withMeljac and Forbes & Lomax push-button and toggle keypads. Via Vantage's Design Center software, integrators can effortlessly program the timeless keypads to be part of any Vantage project, providing smart control of lighting and shading in the room.
"Many homes and rooms want bespoke craftsmanship while integrating the finest smart home control experience," said Charlie Derk, General Manager, Shading and Residential Controls, Legrand North America."Meljac and Forbes & Lomax keypads are the epitome of luxury. By integrating with Vantage, integrators and designers can work side by side to achieve a one-of-a-kind, high-end lighting control experience."
Programming the keypads is simple using the latest version of Design Center. The intuitive nature of Design Center allows Vantage dealers to provide a complete solution for any home's needs. With Design Center, partner keypads can utilize the same programming as Vantage keypads to meet the needs of any project.
Design Center is part of Vantage's LHUMAN system, the dynamic new lighting control solution that integrates precise lighting control with motorized window shading and lighting fixtures to create an interior lighting environment centered around life and well-being. Homeowners can let LHUMAN do the work for them — automatically adjusting their home's light throughout the day, fully synchronized to the natural daylight from the sun — while easily making changes on the fly with preset scenes that deliver the appropriate color temperature and intensity to meet their current activity, need, or mood. All it takes is the touch of a button on a sleek Vantage touch screen or modular keypad. To fully harness the power of natural lighting, LHUMAN integrates motorized window shades with Vantage lighting control, allowing users to effortlessly open their homes to bright, sunny days. Shades can be programmed to automatically raise and lower at any time of the day, incorporated with lighting in preset scenes or manually controlled using Vantage touch screens or keypads.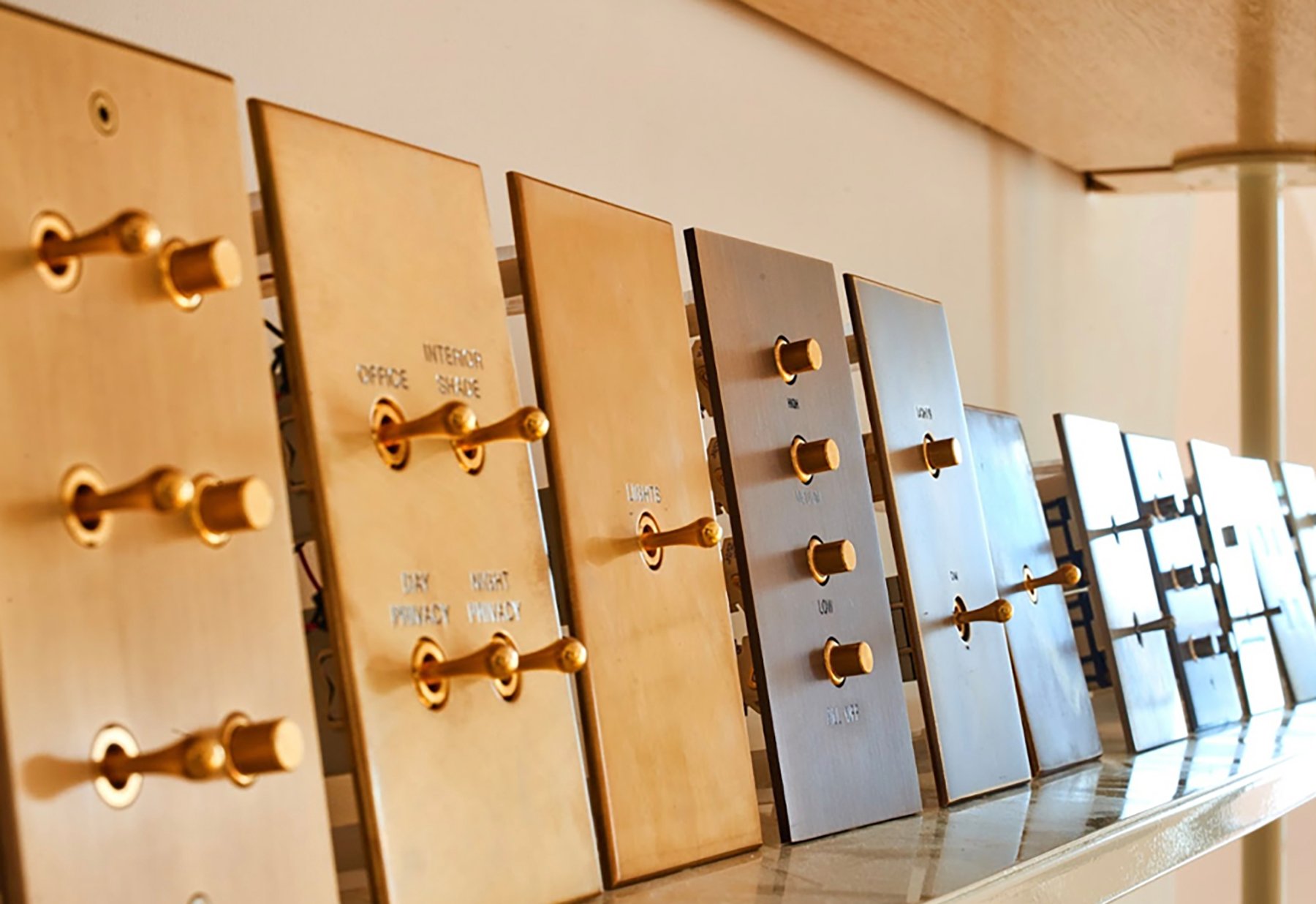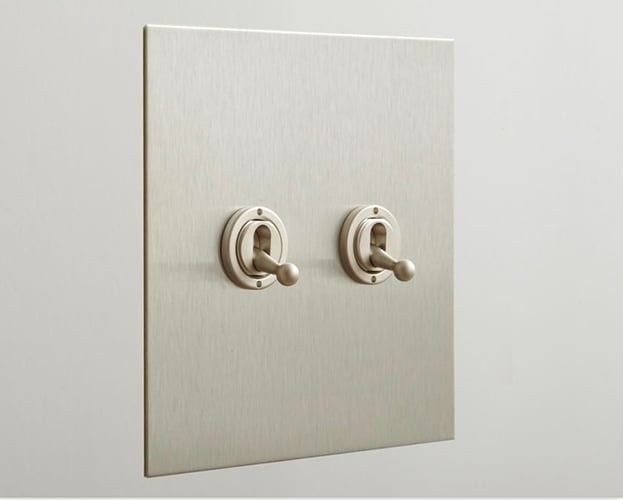 ---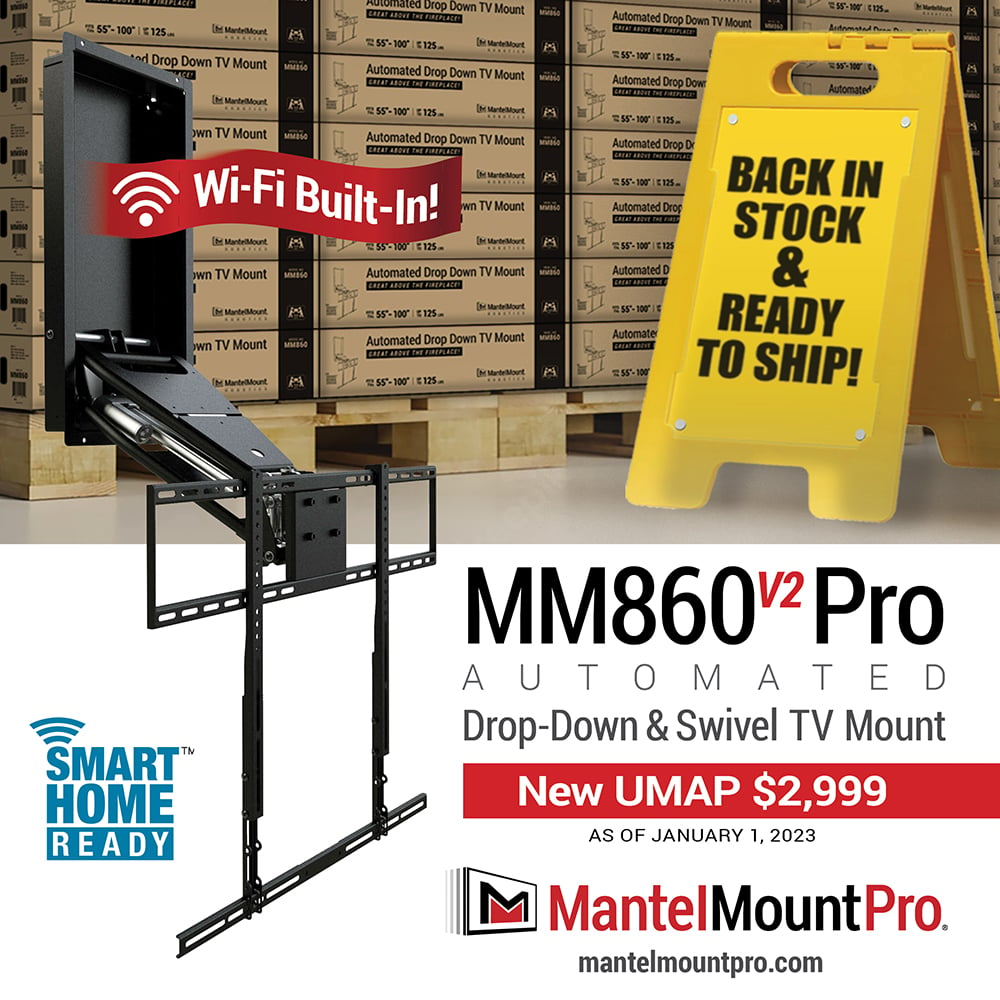 ---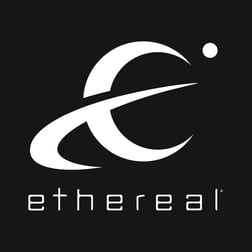 MetraAV® Announces Company's Rebranding to Ethereal®
MetraAV is updating its company name to Ethereal®, as part of an effort to reconnect with its roots. The company was originally conceived as Ethereal Home Theater® in 2001. Its parent company, Metra Electronics, has been in business for more than 75 years and tapped into its expertise in car audio connectivity to create this separate entity, specifically for HDMI® products and home theater systems. The company has earned a reputation as one of the most reliable manufacturers for premium residential and commercial integration products.
The Ethereal company, which has grown to include Velox®, Helios®, Big Dog Power®, and Ethereal® product lines today, will continue to offer the same quality products and customer service that customers have come to expect. The company's commercial catalog consists of HDMI electronics, including repair tools, extenders, splitters and switches, along with converters, IR kits, HDMI® cables, audio cables, patch cables, innovative power distribution products, bulk wire, and much more for both residential and commercial installations.
Ethereal will begin the new brand rollout this month with an updated logo and will launch a new website later this year. The brand will attend its first industry tradeshow event under the new name at the 2023 Integrated Systems Europe (ISE) conference from Jan 31-Feb 3, at the Fira de Barcelona's Gran Via venue. Ethereal will be at booth 2L220 with 8K solutions, Velox® premium audio and HDMI® cables, new innovations in power distribution from Big Dog Power, HDMI® extenders, a line of distributor-focused architectural and outdoor speakers from Adept Audio, and more on display. Information about Ethereal's newest products can be found at https://metrahometheater.com/new-products.html.
---

Monitor Audio Silver Series 7G:
Speakers that speak to you
Ever since the Silver Series was introduced in 1999, it has set standards where performance, finish and value for money are concerned. And with the new 7th generation, Monitor Audio has put even more distance between the Silver Series and its nominal competition.
Monitor Audio's latest Silver Series has won multiple awards including the recent 'PRODUCT OF THE YEAR' Award from SoundStage! Network and the prestigious EISA Award for 'Best Floorstanding Loudspeaker 2021-2022' (both given to the flagship Silver 500 7G model).
The new Silver Series features numerous upgrades from previous generations, including new RST II driver technology, new C-CAM Tweeter technology, new crossover design and a new cabinet design with new tweeter and driver trims. And for the first time in the Silver Series, a dedicated Dolby Atmos enabled speaker is available. The Silver AMS 7G puts you right inside the film or the song, creating a 3D soundscape with unprecedented realism.
The 7th generation of the Silver Series features a brand-new, contemporary design that is crisp, clean and distinctive. The range is available in a choice of five high-quality finishes which include a deeply lustrous high-gloss black lacquer, equally distinctive satin white, and a choice of three real-wood veneers: Ash, Natural Walnut and Black Oak.
Silver 7G sounds as good as it looks, featuring numerous acoustic innovations and a model line-up extensive enough to cater to every music and home cinema requirement. Every model, from the Silver 50 7G and Silver 100 7G bookshelf/standmount speakers, through the Silver 200 7G, Silver 300 7G and Silver 500 7G floorstanders, to the home cinema-specific Silver C250 7G centre channel, Silver FX 7G rear surround speakers and Silver AMS 7G Dolby Atmos® enabled speaker, is a result of performance-led design and each one features fresh, original engineering to deliver class-leading sound.
Click Here to learn more.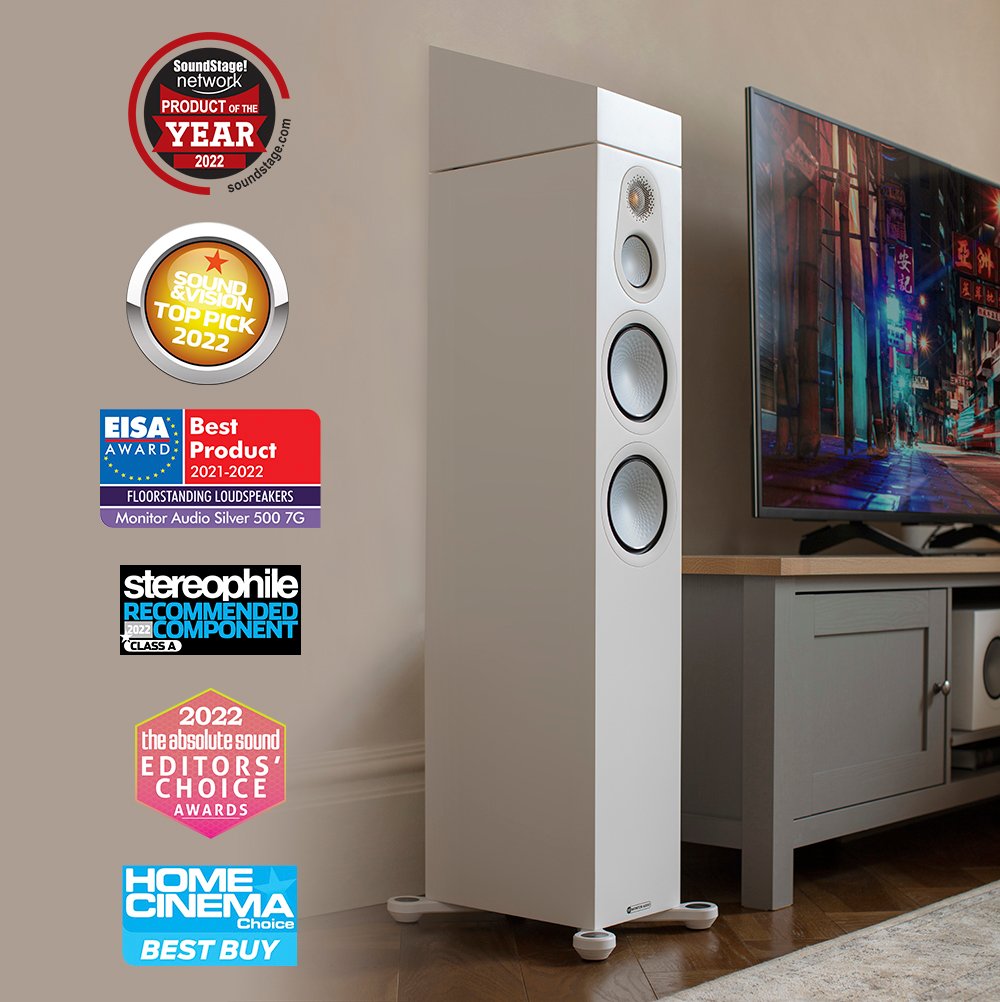 ---

From the creator of The Original Pendant Speaker™ in 1985, SoundTube Entertainment has just reinvented the category with the launch of the Designer Sleeve and Mighty Mite. The redefined aesthetics give designers options for the pendant category they haven't seen before. The sleek ultra-modern look and feel fits comfortably in any décor where design is as essential as sound quality.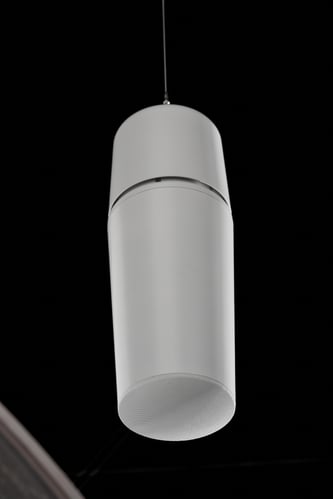 The Designer Sleeve, DS31-EZ, pendant speakers were developed to offer varying aesthetic options for open ceiling and near space applications that require a design element to meet décor needs. The Designer Sleeve is a premium full-range 3-inch pendant-mount speaker with a polypropylene driver and butyl rubber surround for long lasting performance. The speaker can be used with or without the sleeve based on the desired look with multiple contemporary slide-on sleeves to match any aesthetic. The speakers blend well with drop lighting and are available in silver, black, and white. And the UL-approved and patented Mighty Mite is the only full-range pendant speaker with a built-in subwoofer eliminating the need to install a separate subwoofer and subwoofer amplifier.
NextGen™ pendants redefined aesthetics give designers options in the pendant category they haven't seen before. The sleek ultra-modern look and feel fits comfortably in any décor where design is as essential as sound quality!
Explore pendants and learn more here.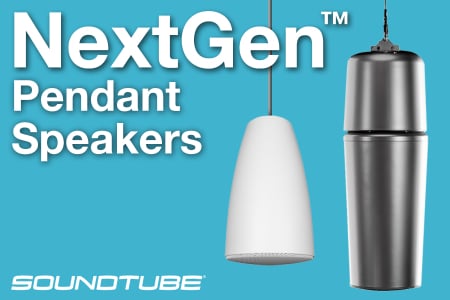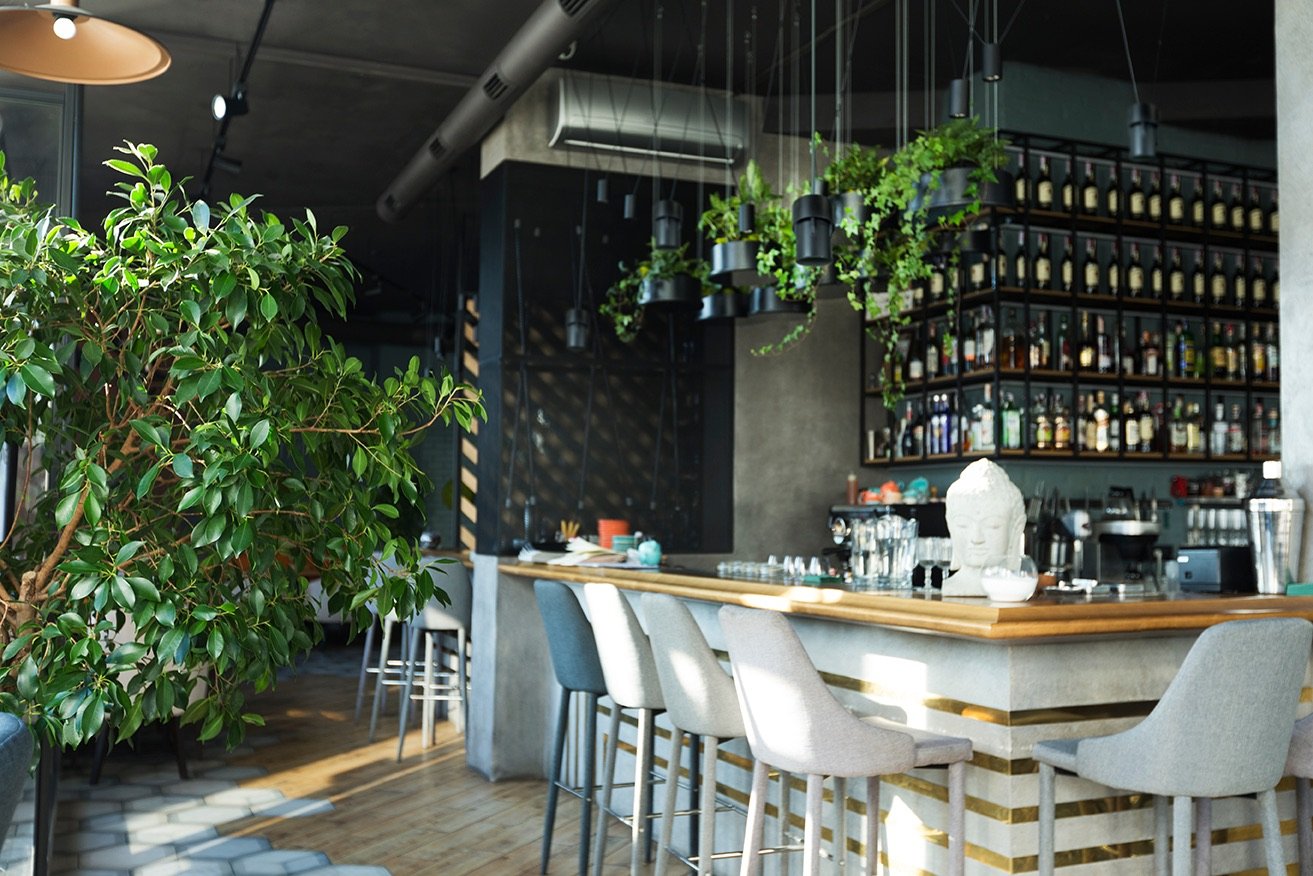 ---

Platinum Tools® NetXpert XG2 10G Network Tester
The NetXpert XG2 sets a new standard in versatility and value for cable and network testing, providing 10G speed certification over copper and fiber, and complete network testing over copper, fiber, and Wi-Fi systems. With Cat6A rapidly gaining dominance, a tester capable of certifying networks to 10G speeds has become more of a necessity. With the NetXpert XG2, there is a single device that performs 10G speed certification, as well as all network tests, even PoE testing up to the PoE type 4 standard. This eliminates the need to buy or carry multiple testers for various jobs.
In addition, a highly desired and rare key feature is the XG2's future upgradeability, with new firmware able to be loaded by the end-user via USB or Wi-Fi. This capability makes the XG2 even more valuable as the investment in this product does not end when future technologies would render most other units obsolete. Upgrading new firmware will allow the XG2 to be used for years while keeping up with current technological necessities.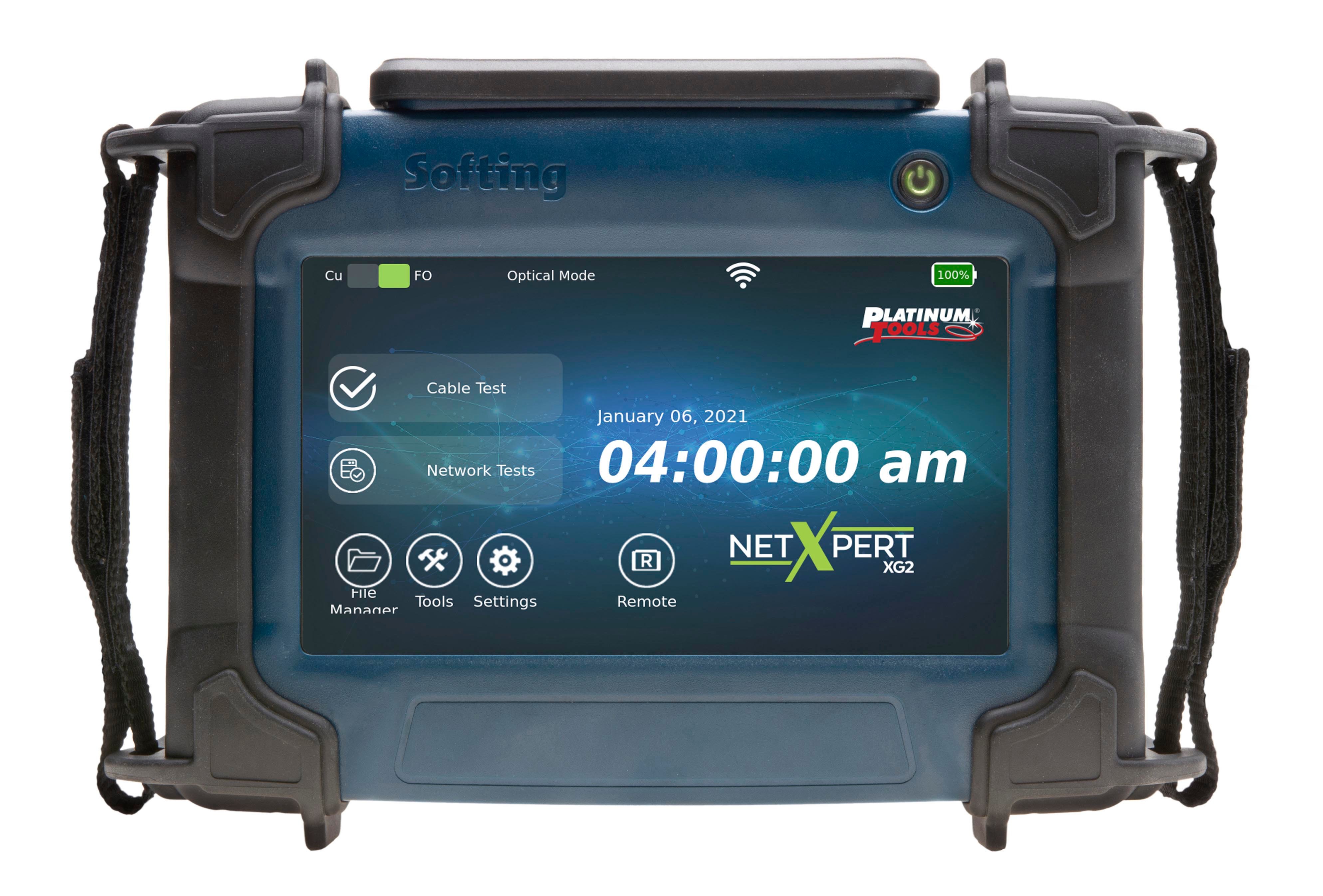 ---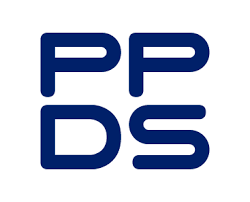 PPDS is delighted to confirm its participation at ISE 2023 in Barcelona (January 29 – Feb 3), with the four-day AV extravaganza once again providing the launch pad for a series of truly 'game changing' and 'industry advancing' product announcements from the company – including the world's most energy efficient, eco-friendly digital signage range.
Returning to Hall 3 on a spectacular, newly-designed Philips stand (3P600), visitors will discover and experience PPDS' latest and greatest solutions – covering digital signage, direct view LED, professional TV (including hospitality) and interactive displays – with each being showcased within dedicated vertical settings. This will include zones for retail, corporate, education and hospitality. PPDS' global management team, together with local sales, marketing, business development and product management teams from across the international regions, will be on hand in Barcelona to answer any questions and support visitors with their goals and ambitions.
Among a plethora of planned announcements at this year's show, visitors to the Philips stand will be among the first in the world to experience the latest evolutions of 'Wave' – PPDS' cloud-based platform that takes a fresh approach to the way businesses can monitor, manage, and control their display fleet. Soft launched at ISE 2022, this major update will include a raft of additional features and opportunities (including recurring revenues) for system integrators, enabling them to unlock the full power and potential of their Philips professional displays, with advanced remote device monitoring, management, and scheduling.
Furthering PPDS' commitment to providing solutions to support customers in both indoor and semi-indoor environments – including in retail, public spaces and transportation – the company will also be showcasing the latest in its range of Philips H-Line displays, bringing picture perfect imagery and communications to any environment and in any lighting condition.
---

PROLUXE LIGHTING INTRODUCES WARM DIM DOWNLIGHTS FOR WARM, HIGH EFFICIENCY LED LIGHTING INSTALLATIONS
Warm Dim Downlights provide glow and warmth for indoor and outdoor lighting installations
Proluxe Lighting, a leading manufacturer of premium LED lighting innovations for residential and commercial applications, introduces Warm Dim Downlights that offer the glow and ambience of traditional incandescent lighting with flicker-free and smooth transitioning.
The Warm Dim Downlights provide excellent color rendering (90+ CRI) and have a lumen output of up to 800 Lumens. Using warm dim technology, the color temperature starts at 3000K and dims down to 1800K, creating a warm glow controlled with a traditional dimmer.
With its aluminum housing, polycarbonate lens and spring-loaded mounting clips for direct install, the Warm Dim Downlights are type IC and cETlus listed for damp locations with up to 50,000 hours of rated life, making them ideal for outdoor installations as well as indoor applications.
Available in 4" static and 4" gimbal with a 30-degree lens tilt., the downlights have been designed with style in mind. Its sleek body with polished finish and engineered optics provide the perfect solution for general, direct and accent lighting.
For more information about the Warm Dim Downlight from Proluxe Lighting, call 866.700.5684 or visit https://www.proluxelighting.com/PLX-WD4, and follow us on LinkedIn, Facebook and Instagram.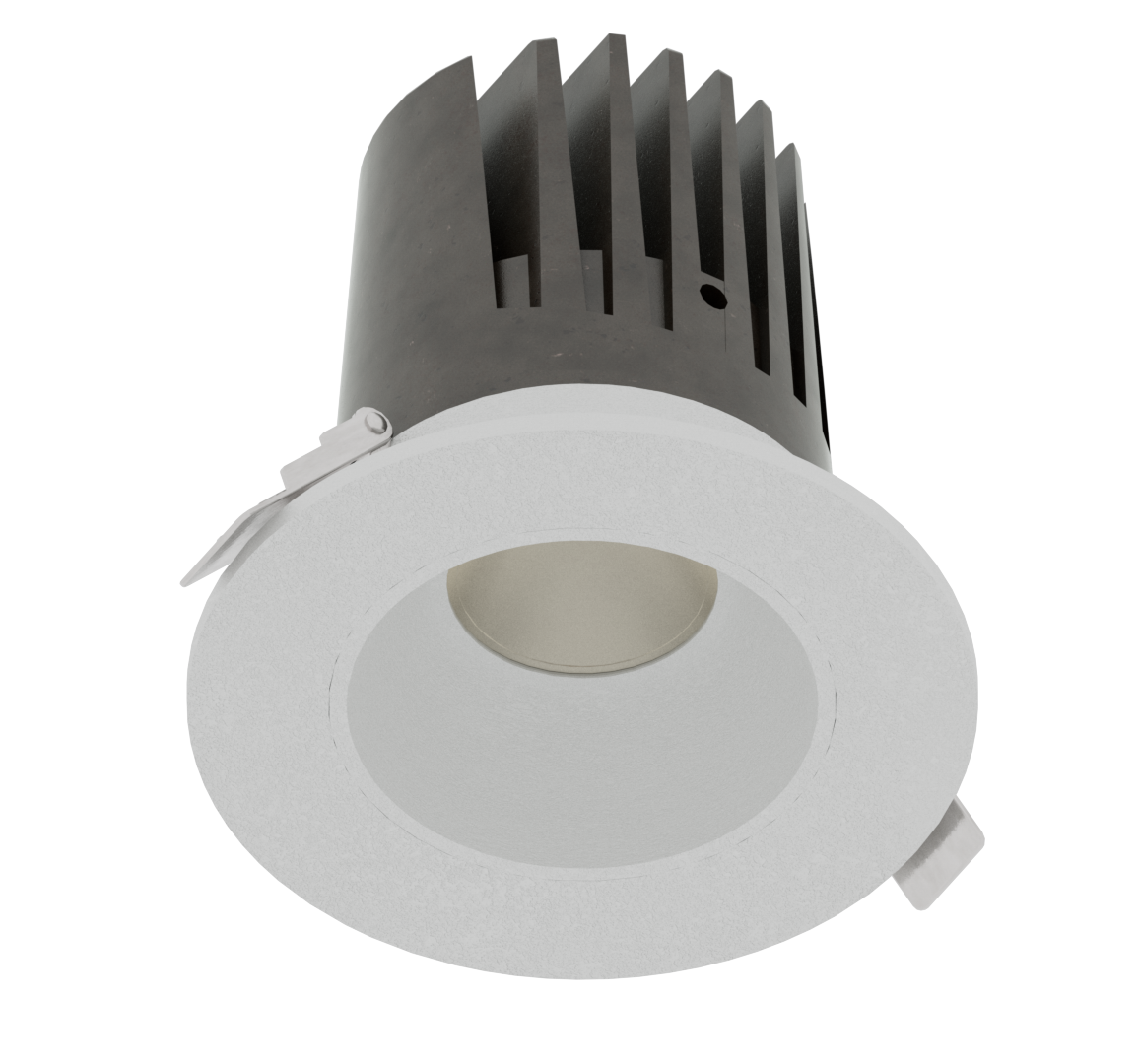 ---

RTI Celebrates 30 Years at ISE 2023
We're set to celebrate 30 years of technology innovation in booth 2K150 at ISE 2023 in Barcelona. With the theme of "one platform, unlimited opportunities," RTI will highlight the flexibility of Integration Designer 11 programming platform to deliver exceptional control for both residential and commercial projects.
Integration Designer 11 is designed to enable faster, more-efficient installations with all the advanced customization for which RTI is renowned. The new "Coral" template features pre-configured home pages, swappable backgrounds, customizable scroll bars across the touchscreens, and new fonts. While Coral delivers the interface that is exciting for homeowners, integrators benefit from the auto-programming that adds efficiency to every project. Another example of added efficiency is the built-in driver library, which saves time on every project by enabling integrators to find all drivers without leaving the software and searching on a separate driver site. For commercial integrators, the RTI interface can be completely customized, either building off a Coral template, or designing from scratch. RTI delivers ultimate flexibility to meet the customer's specific needs.
ISE attendees will see the company's latest control interface, the KX4, which combines an in-wall touchpanel and hard button input with a built-in control processor. The result is an enhanced automation solution in a single, convenient, and cost-effective unit that simplifies installation while maximizing performance. This creates new opportunities for dealers, particularly in commercial (conference room) or educational (lecture hall) settings. It boasts a 4-inch high-resolution capacitive touch display with five configurable hard-buttons that can be customized with RTI's Laser Shark engraving. The built-in control processor delivers robust capabilities to maximize integration with connected devices, including support for two-way drivers and the RTiPanel App, and can be used as either a standalone processor or a secondary processor in larger configurations. Back panel connections enable direct control of devices via IR, IP, and two RS-232 six-voltage sense ports with sense-event capabilities, and four relays for control via contact closure.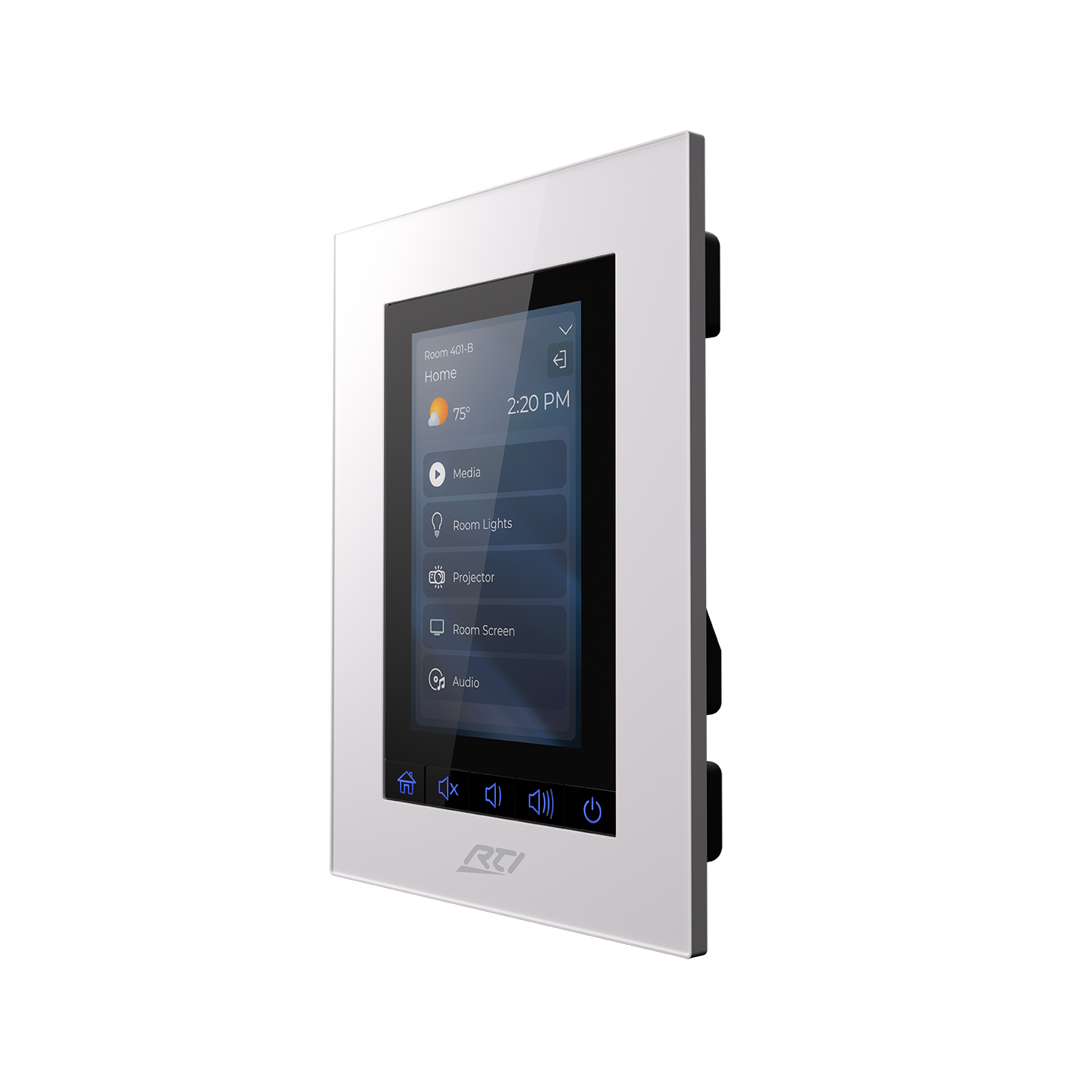 ---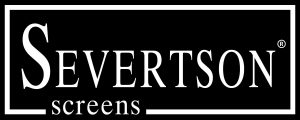 Severtson Screens' Broadway Thin Bezel Series Fixed Frame Projection Screens
Severtson Screens new Broadway Thin Bezel Series is a collection of fixed frame projection screens that offer a sturdy extruded aluminum frame with a 3/8-inch visible border for a fully maximized viewing area, making it an excellent solution for any home theater, office, conference room, sports bar, or other venue needing a modern, high-performance projection screen. The Broadway Thin Bezel Series' durable, aluminum frame offers the thinnest visible bezel that Severtson Screens can provide, offering a clean, sharp appearance that maximizes the viewable area. Each screen is manufactured to the same high standards as Severtson's large cinema screens installed in theaters worldwide.
Customers can choose from Severtson's perfectly tensioned screen materials that will take the viewing experience to the highest levels of performance available in the market today. Broadway's appearance does not distract from the projected content, but instead quietly enhances the viewing experience with its perfectly tensioned viewing surface and precision-aligned black velvet frame. Broadway Thin Bezel Series material choices include Broadway White and Broadway Grey.
For more information, please visit
www.severtsonscreens
.com, call 480-610-5155, or email
sales@severtsonscreens.com
.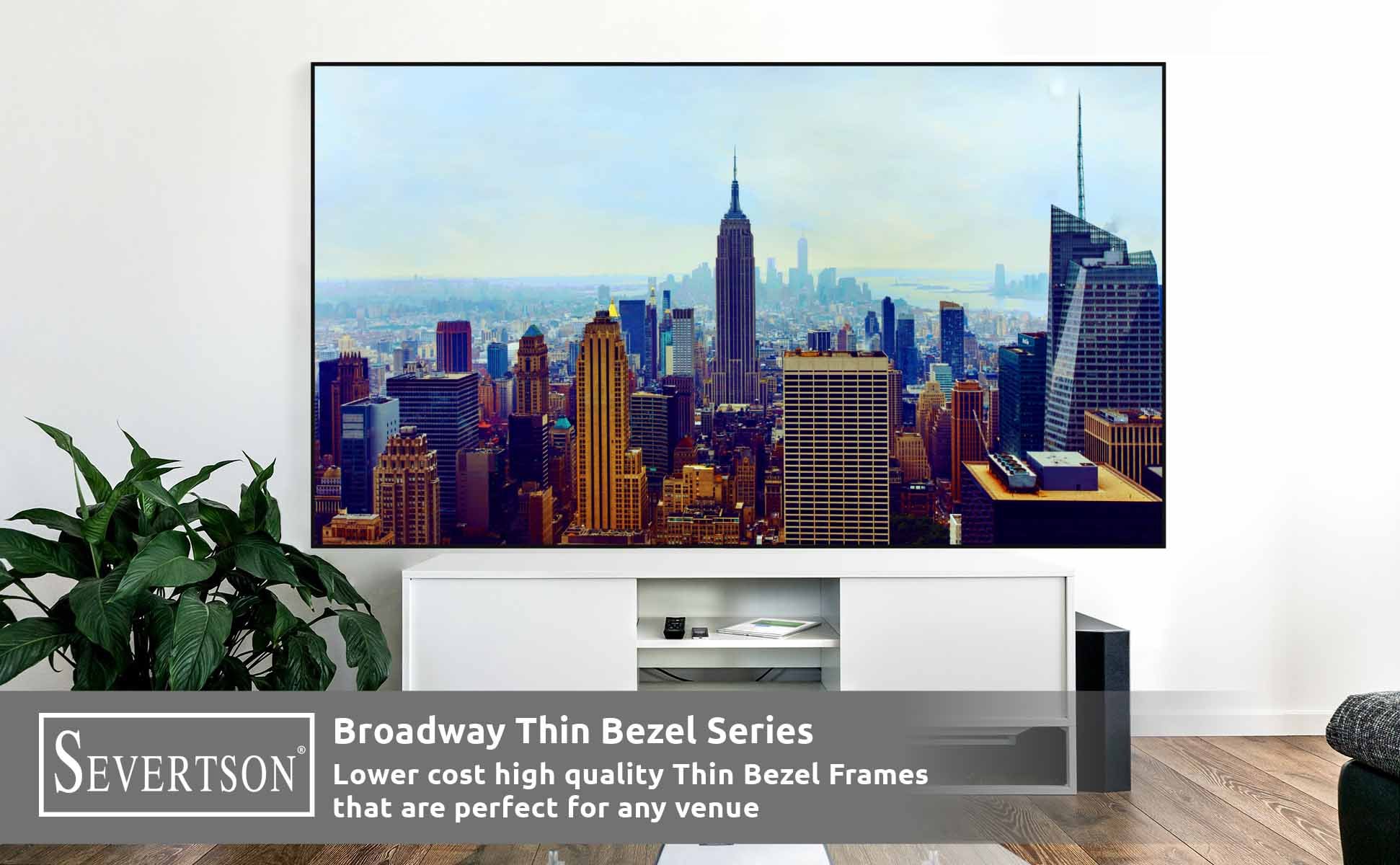 ---

Séura Introduces the Next Generation of Lighted Mirrors
Séura's brightest, slimmest, lightest, and most energy-efficient lighted mirrors to date are now available. In this newest wave of lighted mirrors, Séura brings a patent-pending, marine-grade mirror housing design that provides game-changing functionality and aesthetic improvements.
Séura's new housing safely positions the light source closer to the mirror etch, delivering up to twice the brightness and consuming 40% less energy than conventional lighted mirrors. These next generation lighted mirrors feature Radiant COB LED Technology™, the industry's most advanced and energy-efficient LEDs. As a result, light emits more smoothly and evenly, eliminating hot spots and costly diffusers. The new housing is incredibly slim, reducing the mirror's distance to the wall to only 1.5 inches for a sleeker, more elegant design. Made with marine-grade material resistant to mold, rust, bacteria, and corrosion, the new housing survives humid bathroom environments like no other. The housing is also 50% lighter in weight for easier handling and supports a two-phase installation (housing first, mirror last), so the mirror is hung as the finishing touch to any job site.
"Our goal with this innovation was to deliver exponential value to our customers in terms of functional performance, aesthetics, ease of installation, and sustainability," said Rob Emberley, President of Séura. "This next generation of Séura Lighted Mirrors delivers an elevated user experience and integrates seamlessly into any design." Serving individuals and commercial customers alike, Séura offers customized lighted mirrors for any personal home, hotel, or larger building project imaginable. Learn more about Séura lighted mirrors at www.seura.com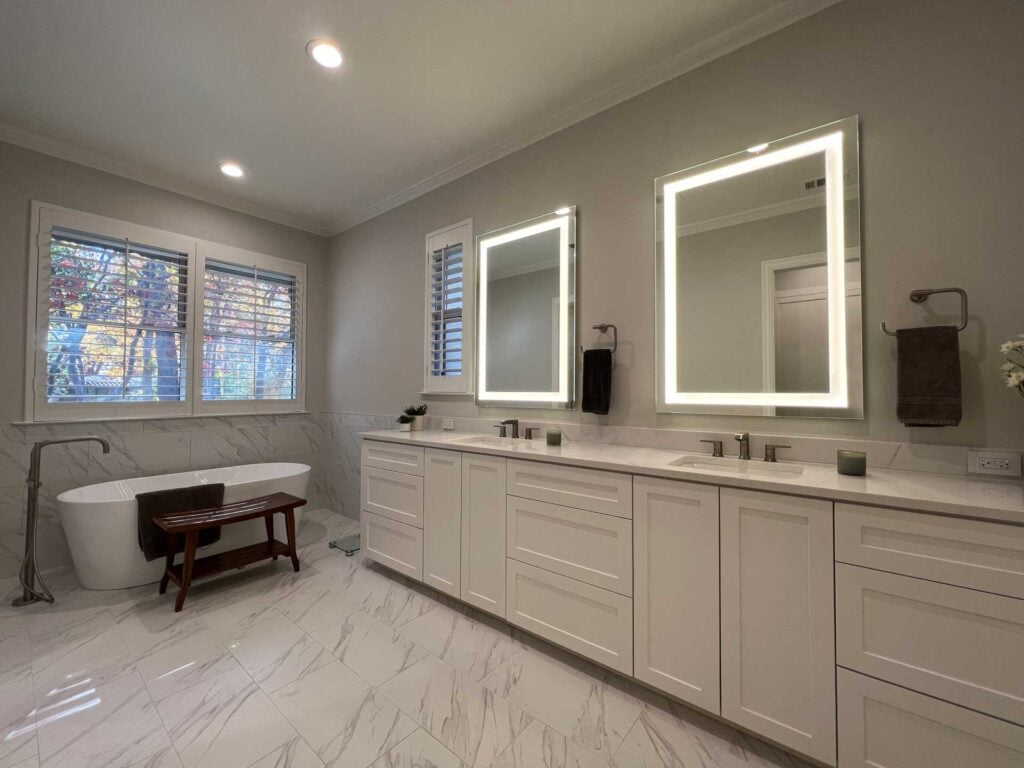 ---


Stem Firmware Updates Add New Features
In December 2022 Shure released two firmware updates to further enhance the Stem Ecosystem. The updates add frequently requested features, simplify system setup, increase supported use cases, improve system robustness and compatibility, and provide an overall enhanced user experience.
Stem Firmware 2.8: API for Third Party Control & Monitoring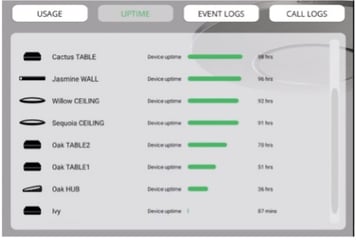 The new API allows control and monitoring of Stem devices through third party hardware and software. Customers can leverage the API to control volume and mute functions, monitor device and system status, audio usage and query the system for key information like serial numbers and room name.
Stem Firmware 2.7: Link-Local IP Addresses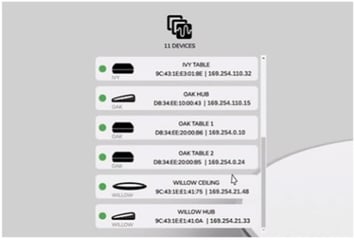 In setups where the Stem Ecosystem is managed on a separate network (without access to a DHCP server for automatic IP address management), devices will self-assign a link-local IP address and are able to work as a system with just a PoE switch
The latest updates also bring additional sound improvements for Stem Ceiling, as well as improved mute sync for Microsoft Teams and other conferencing codecs.

Full release notes, covering all updates and improvements, are available in the Software & Firmware Archive on the Shure website or in the Tech Portal.

---
Extraordinary Outdoor TV Systems
Stealth Patio Theater (SPT) was launched in 2015 as a self-contained outdoor TV system that did not interfere with the aesthetics of outdoor spaces. It leveraged the latest in LED technology to solve the problems homeowners and integrators faced when replicating a theater-like experience outdoors. SPT systems overcome the issues of daylight viewability (brightness), weather resistance, and limited screen sizes associated with traditional indoor TV systems repurposed for outdoor use.
Today, three distinct models of Patio Theater TVs offer stunning performance, even in direct sunlight. These complete systems eliminate the guesswork of designing and sourcing a custom LED display system.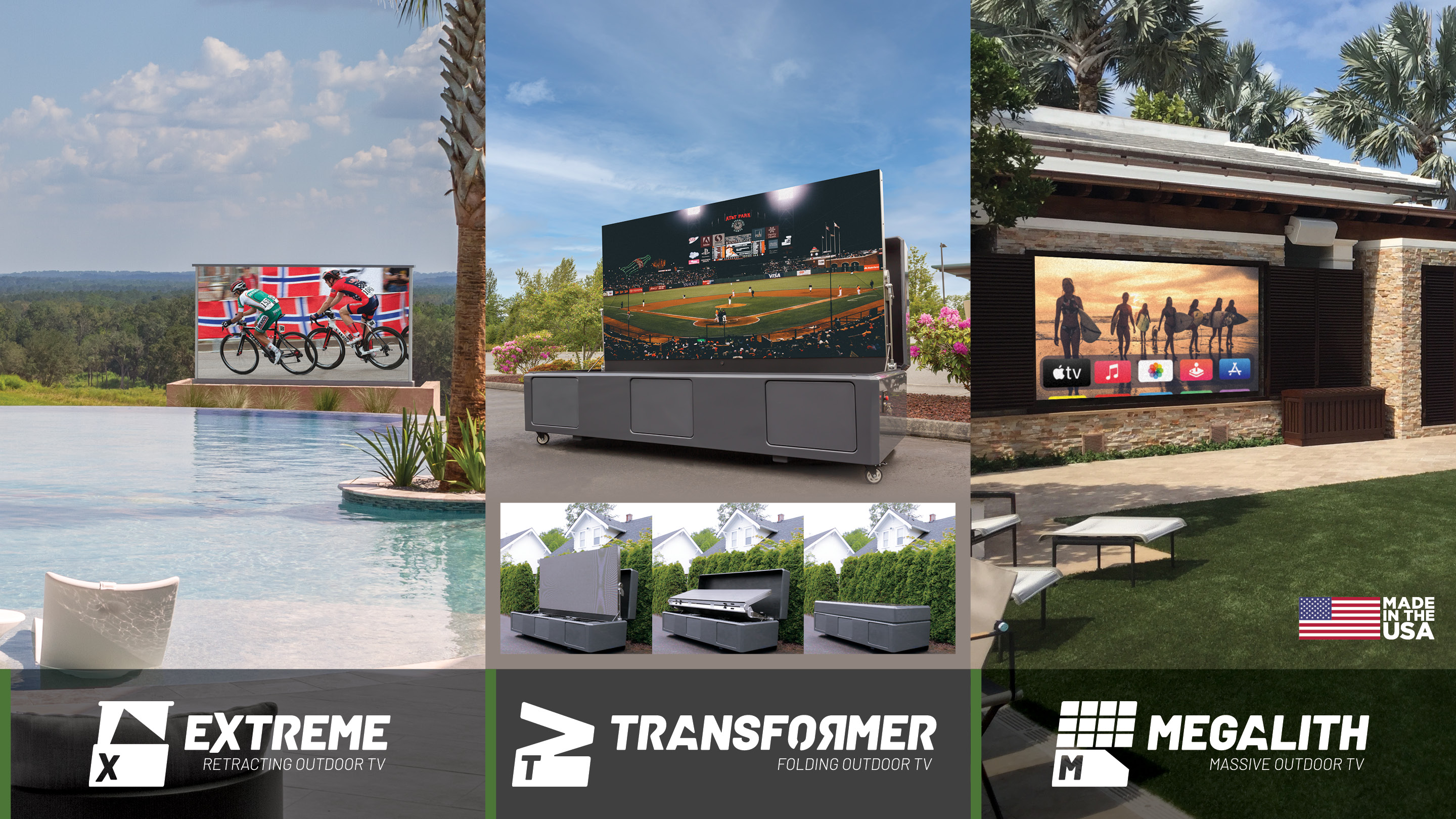 The SPT Extreme features a lift system ideal for recessing below grade for a pop-up experience. Extreme TVs are skillfully crafted using laser-cut aluminum and stainless steel materials, then finished with a high-performance coating (available in 8 colors).
P3 LED display with integrated 3.1 audio options available in four sizes: 105 to 190 inches
The SPT Extreme offers a pop‑up TV experience like no other!
Designed for luxury marine applications but equally suitable for patios and pool areas, the SPT Transformer is a self-contained TV solution for any location. A proprietary folding mechanism opens the lid and lifts the stunning display from within the weatherized exterior shell.
120-inch folding P3 LED display with optional integrated 3.1 audio
The SPT Transformer is a revolutionary outdoor theater system!
The SPT Megalith is a fixed-position outdoor video display solution designed to provide outdoor entertainment 365 days a year, rain or shine. This weatherproof LED display can be installed free-standing, mounted to an exterior wall, or even hung directly from a ceiling structure. Megalith is ideal for residential patio and pool areas, commercial spaces, and public places.
P3 or P4 LED display available with optional 3.1 sound bar in seven sizes: 101 to 339 inches
The SPT Megalith is the definitive outdoor LED TV!
---

StormAudio is very proud to announce that they are Dirac's exclusive partner in the introduction of the new Dirac Live Active Room Treatment (ART) add-on. All StormAudio processors and AVRs ordered from January 1, 2023 onward will include this groundbreaking feature, at no additional cost. Dirac Live ART will also be available through a firmware update release in Spring 2023 for StormAudio products purchased before January 1st (additional license required).
Dirac Live Active Room Treatment works much like the popular Active Noise Cancellation technology. It uses the system's own speakers to actively cancel out unwanted wavelengths originating from other speakers. Dirac Live ART—the latest in its family of award-winning Dirac Live features—has been designed to address bass resonance and room-decay time and to produce a cleaner, tighter bass experience than ever before.
Dirac demonstrated the Dirac Live ART feature for the first time at CES 2023 in its private suite at the Venetian Hotel with the StormAudio ISP Elite 16 Analog MK3 processor.
---

TechLogix MOFO™ PT Series
The TechLogix MOFO™ PT Series is the first HDMI & USB plate solution backed with fiber. Forget clunky extenders and bandwidth-limited copper cable. The MOFO™ PT Series combines fiber-based cabling with traditional table inserts and wallplates, delivering cleaner installations, fewer failure points and better bandwidth. Simply pull, plug and play.
The MOFO™ PT Series includes USB cables in a variety of lengths, HDMI cables in a variety of lengths, aluminum table insert grommets in black or white finish, and aluminum decora wallplates in black or white finish. Simply combine components based on the installation. The system leverages TechLogix's MOFO™ fiber-based technology to manage 18G 4K60 HDMI and universal USB formats (3-2-1 technology supporting full-speed, hi-speed and SuperSpeed USB).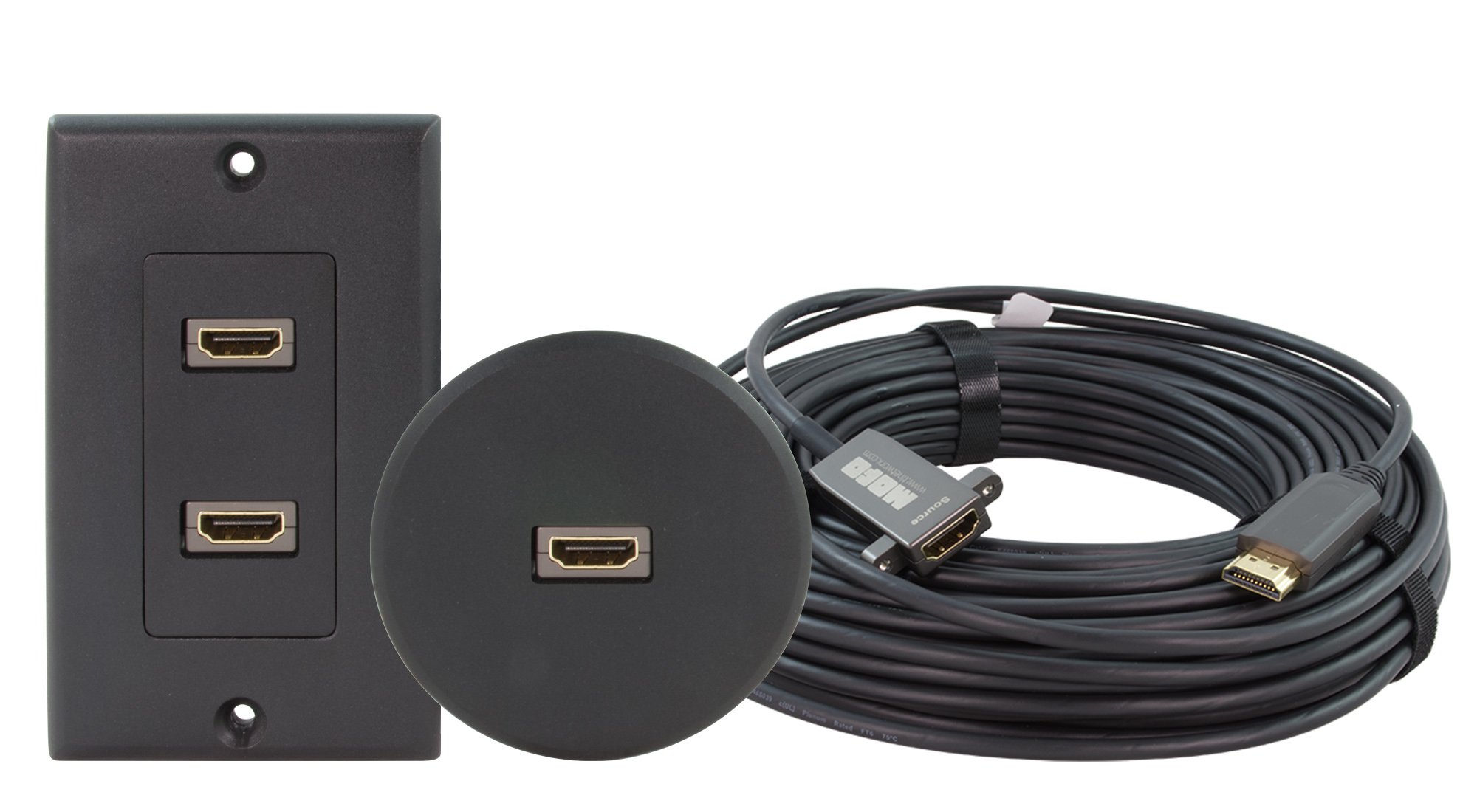 ---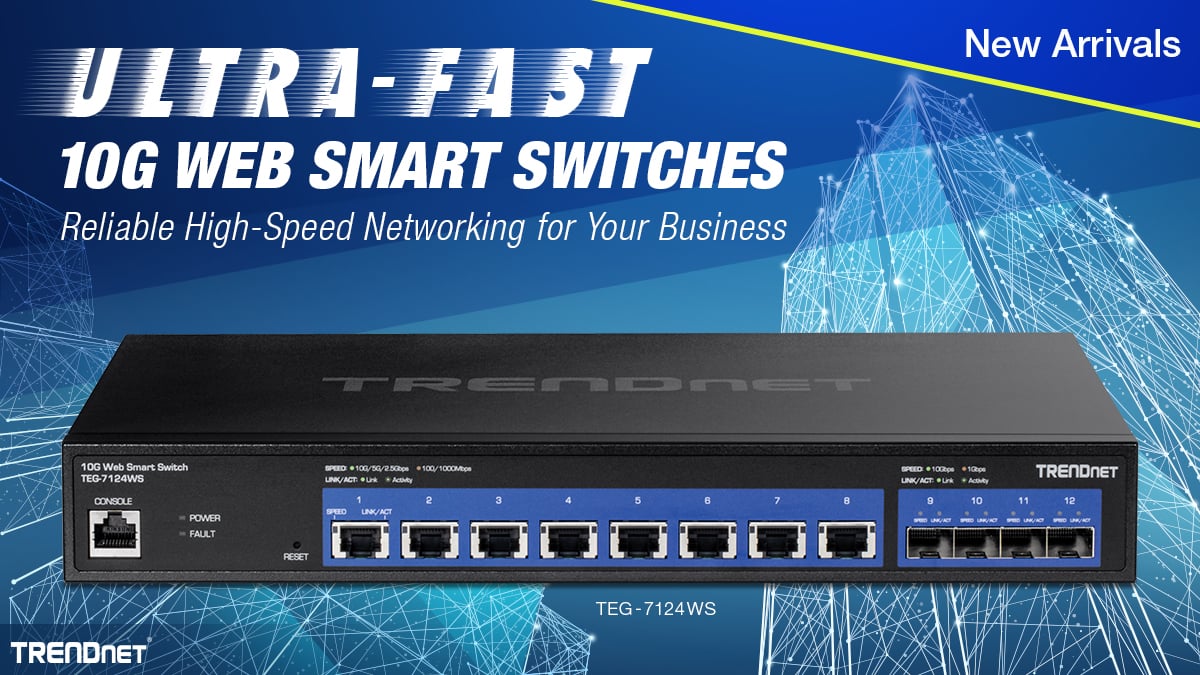 TRENDnet's 12-Port 10G Web Smart Switch is a powerful solution for any SMB network!
TRENDnet's 12-Port 10G Web Smart Switch, model TEG-7124WS, offers eight 10GBASE-T Ethernet ports, and four 10G SFP+ slots for high-speed network uplinks or downlink NAS/access server connections providing a cost-effective solution in adding 10G link capability to an SMB network. Web Smart Management provides an easy-to-use web-based GUI management for reduced switch configuration complexity and offers a combination of SMB management features. Managed features include access control lists, VLAN, IGMP snooping, QoS, RMON, SNMP trap, and syslog for monitoring and flexible network integration.
Click here to learn more:
https://www.trendnet.com/products/10gb-managed-switch/12-port-10g-web-smart-poeplus-switch-TEG-7124WS
---

TruAudio's Outdoor OP speakers have been a staple product for the brand for years. This wall-mounted speaker is designed specifically for taking the extremes of outdoor wear and tear, while still providing great quality sound. This year, TruAudio has redesigned the OP speaker! Some of the upgrades include a sleeker form factor, a new Quick Lock™ mounting bracket, and upgrades to sound hardware - including more bass! A streamlined installation and better performance is the staple of the new OP-6!
The new Quick Lock™ technology is designed to make the installation process quicker, easier, and more accurate. Now all you do is place your bracket in the desired area, terminate your wire, mount the speaker to the bracket, slide the speaker to the correct angle, and close the locking lever to lock it in. The binding posts within the new OP-6 now have two entrances for wire (the center hole, and the side hole) for a better customizable installation -dependent on your project!
The OP6 outdoor wall mount speaker combines a bass-enhancing passive radiator with a 6.5" polypropylene woofer and a 1" aluminum coaxial tweeter to
provide crystal clear highs and lows. The OP has an IP66 water and dust rating, making it perfect for outdoor and elemental use! The OP6 comes in black or white, and is ready to be ordered and shipped to you today!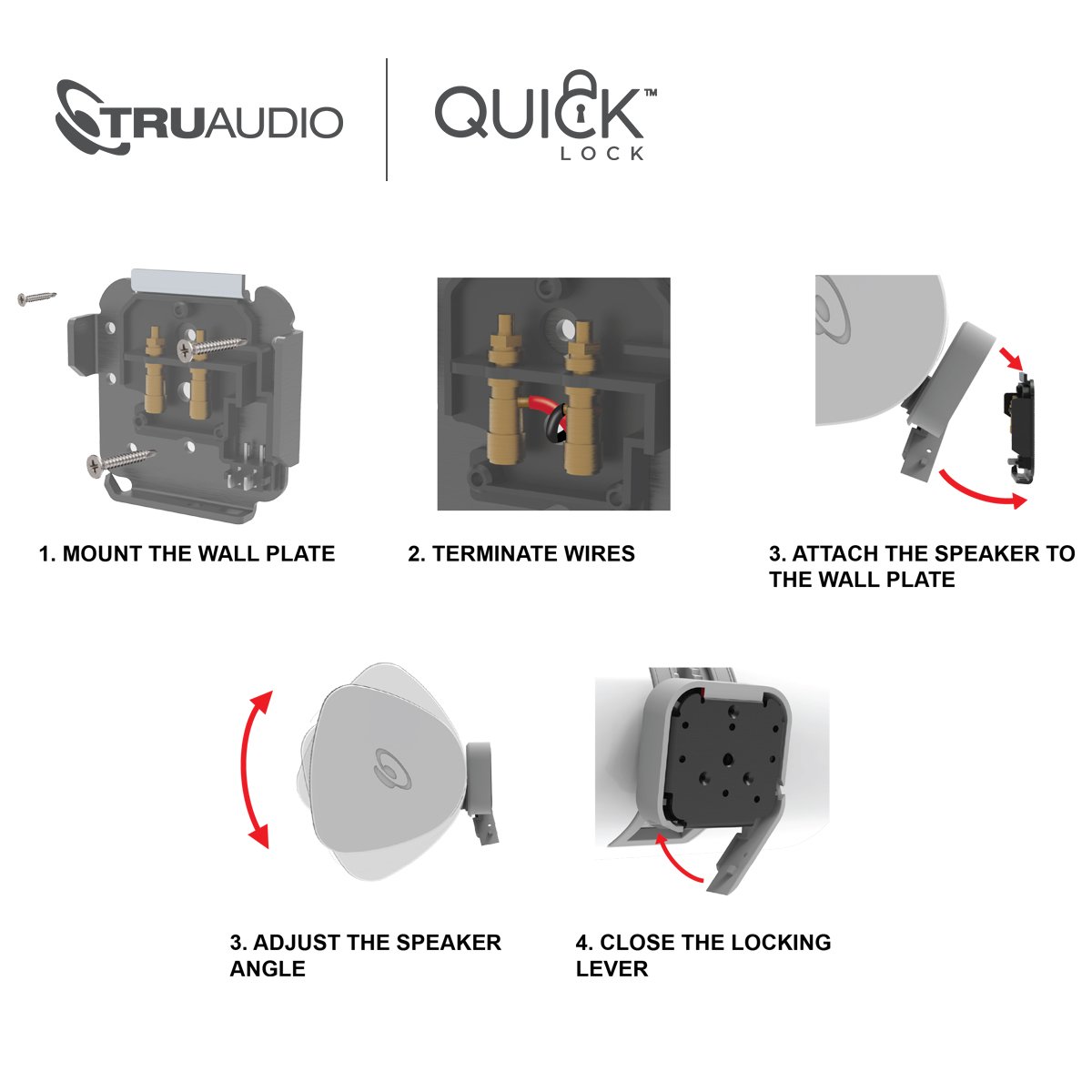 ---

ViewSonic IFP7552
Product Description: Featuring 4K Ultra HD resolution and an advanced, next-generation touchscreen, the ViewSonic® ViewBoard® IFP7550 delivers incredible collaborative capabilities for 21st century boardrooms and classrooms. With integrated myViewBoard® annotation software and ViewBoard Cast streaming software, content creation and sharing has never been easier. What's more, this ENERGY STAR certified display delivers optional slot-in PC capability for more computing-intensive interactive applications. A VESA-compatible design allows for installation on a wall mount, or on an optional trolley cart for more flexible installation in classrooms and meeting rooms. Ready to start your next project? Learn more at ViewSonic IFP7550, 75" ViewBoard® Interactive Flat Panel Bundle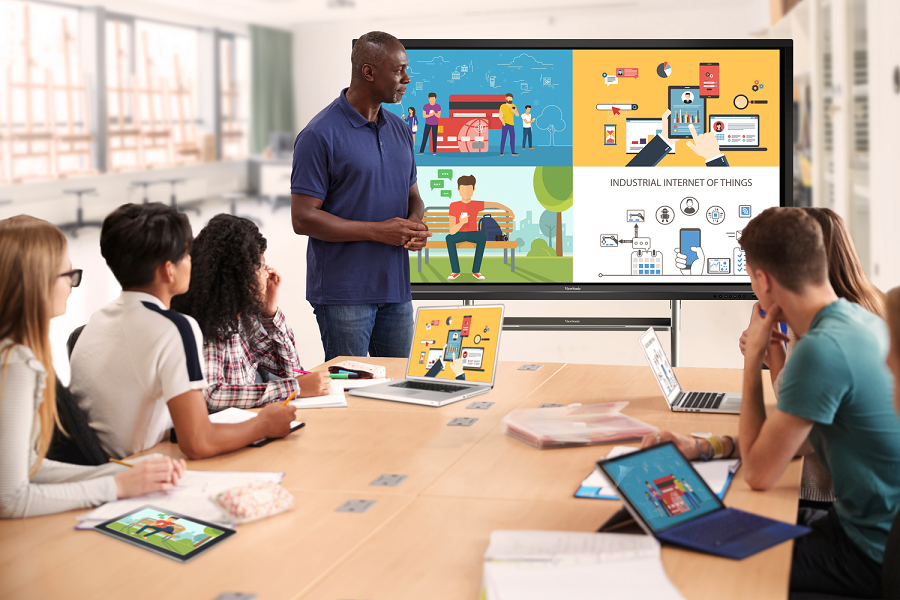 ---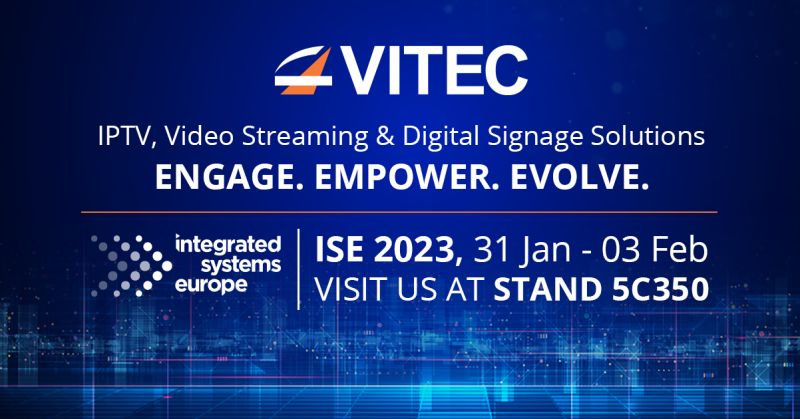 VITEC brings host of product enhancements to ISE
VITEC, a market-leading provider of IPTV, Video Streaming and Digital Signage Solutions, will showcase its latest products and initiatives at ISE 2023 on Stand 5.C350. VITEC will be demonstrating an array of UI, UX and workflow-enhancing additions and refinements across its suite of end-to-end IP video technologies, as well as previewing its next generation of RF Gateways.
Following a year of considerable growth for the company, VITEC are excited to be returning to ISE 2023 to showcase the latest enhancements to its portfolio, all of which fall in line with our principles of productivity, flexibility, security and continually improving user experience.
---

Here at Yamaha UC, we're highlighting our RM-W Wireless Microphones and ADECIA Wireless Microphone and Speaker Solution. Yamaha's Dante-enabled wireless conferencing microphones are in stock and available for immediate shipping.
Utilizing the latest DECT technology, the RM-W Wireless Microphones provide the highest-quality audio for education and corporate spaces. The microphones are available in four mic types: omnidirectional and directional tabletop, 6 inch gooseneck, and 12 inch gooseneck. The audio processing occurs in the Wireless Access Point, which can be easily integrated with ADECIA's RM-CR, Yamaha MRX7-D, or 3rd party DSPs, and a charging tray that fits eight microphones of any type. Our Web UI provides detailed information about the microphone's status and allows users to group microphones, mute sync, and pair chargers.
ADECIA Wireless, the complete solution including the RM-CR Processor, Yamaha's line array speakers and network switch, is a true power over Ethernet solution. With pink noise that automatically tunes to the room, the ADECIA Wireless Solution seamlessly configures and integrates all system components using a simple UI Wizard.
For more information, visit https://uc.yamaha.com/products/microphone-systems/adecia-wireless/.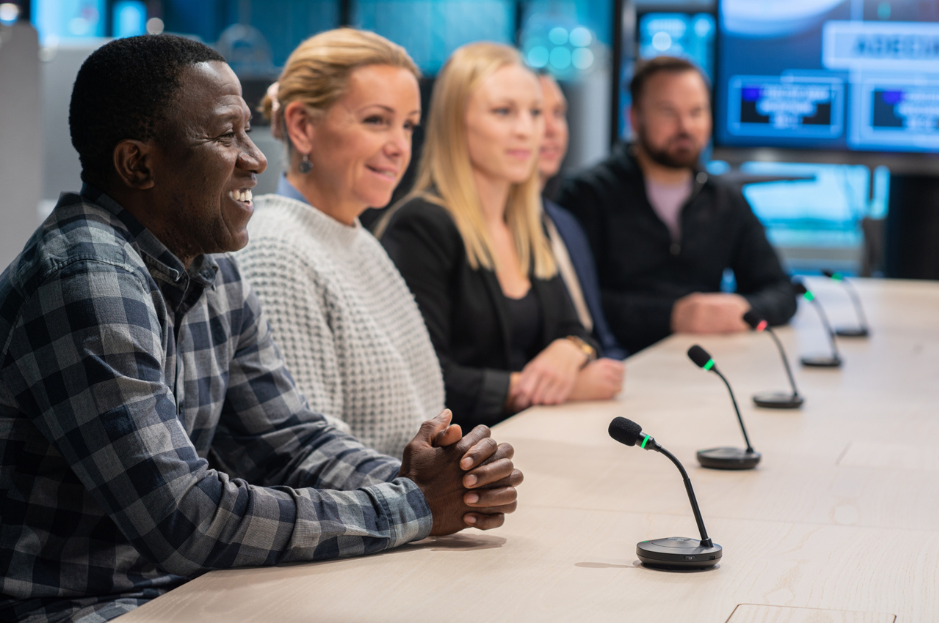 ---