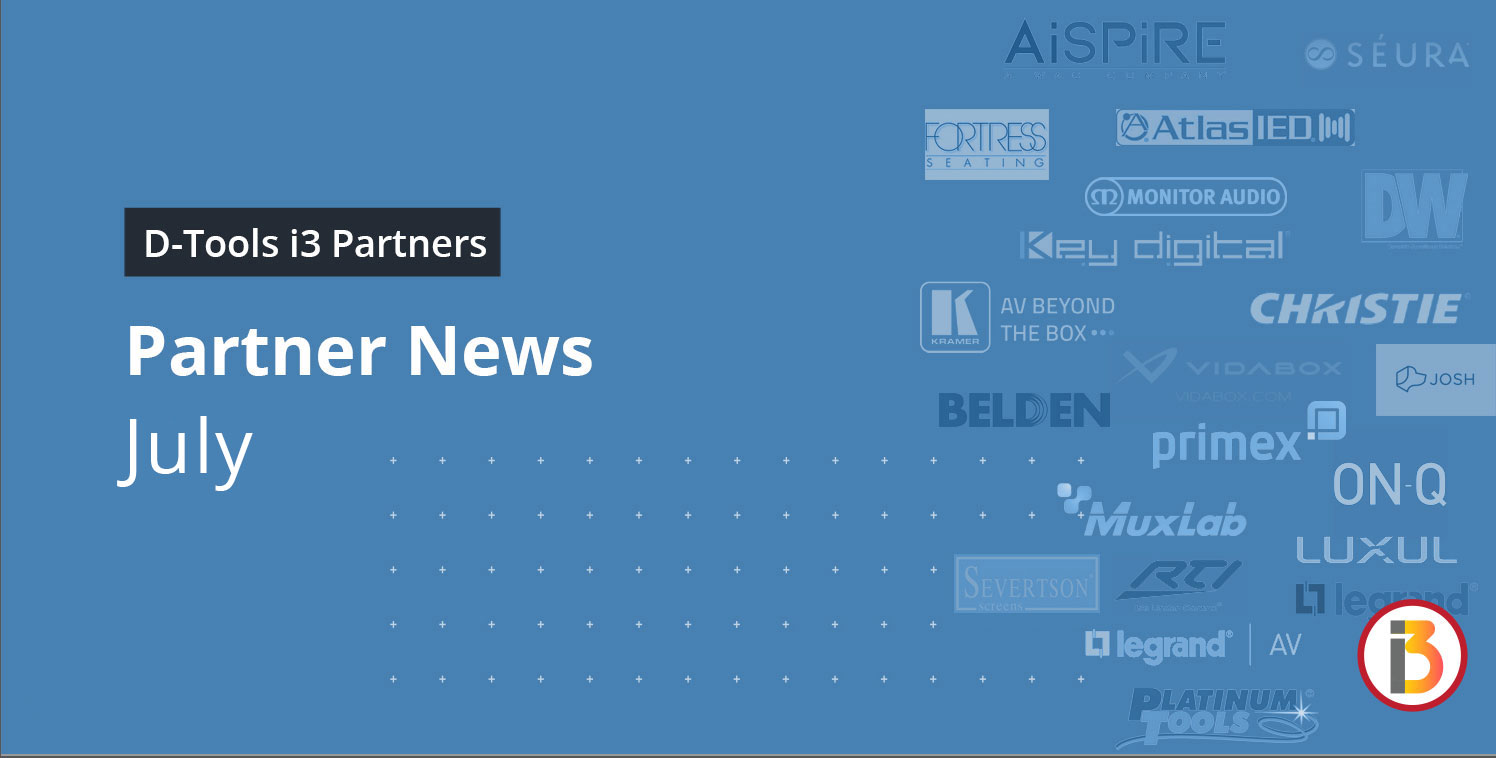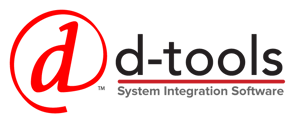 D-Tools i3 Partners realize the importance of bringing you their product information and have chosen to support the D-Tools user community by joining the program and making their product data directly available through D-Tools software. Read on for the latest supplier company news and product updates.
---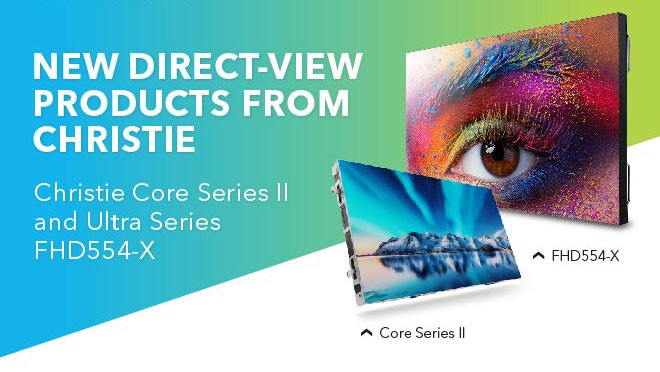 Discover our latest launches - New LED and LCD video wall panels
We're excited to announce our latest LED and LCD direct-view products. These new displays add performance, choice, and affordability to our existing lineups of direct-view technologies.

Christie® Core Series II LED tiles offer a reliable and affordable option for LED video walls. Created with ultra-fine pitch Core Series II LED tiles, this high-value video wall bundle is perfect for corporate spaces, such as lobbies, meeting and conference rooms, as well as digital signage applications such as retail, exhibition centers, airports, and public transportation
Key features and benefits:
Available in a range of pixel pitches—from 0.9mm to 2.5mm
24/7 operation
Simple, concealed cable design
Redundant on-board power
Full-front access for easy installation and service
ADA-compliant direct-mount system
Scales to common resolutions including HD and 4K
Powered by our E600 controller for simple system design and enhanced processing that can deliver 4K@60Hz, HDR10 and low-brightness enhancements
Download the datasheet Learn about our bundles
The Christie FHD554-X LCD video wall panel has an ultra-narrow 3.5mm combined bezel width for a near-seamless display. It supports 4K UHD signals at 60Hz for superior image quality, enables streaming of 4K content, and built-in processing allows for video wall scaling, bezel compensation, staggered power-up, and more.
Key features and benefits:
High-bandwidth input supports 4K UHD resolution at 60Hz for less flicker and better video quality
HDMI 2.0 and DisplayPort 1.2 inputs with HDCP 2.2 compliance enable streaming of 4K content
DisplayPort 1.2 output allows for 4K UHD at 60Hz sources to be daisy-chained up to 25 panels
Built-in scaling supports 4K signals across video walls up to 10x10 configurations
---
Ensuring a Successful Fiber Optic Network
Choosing the correct fiber optic tools can be confusing. Cleerline Technology Group, manufacturers of Cleerline SSF™ End-to-End fiber solutions, is ready to help. In a new article, Cleerline provides guidance on key fiber optic tools for network success.
In all instances, make sure to keep cleaning supplies on hand and always clean connectors!
Basic Requirements: Verify Terminations with a Visual Fault Locator
Visual Fault Locators (VFLs) are essential for successful fiber termination. VFLs use visible light to illuminate breaks or issues in cables. Cleerline includes a VFL in every fiber termination kit, and they are a key part of Cleerline's termination process. However, VFLs do not provide information on insertion loss – for that, more specific tools are required.
Leveling Up Your Tool Kit: VFL + Testing Kit
Unlike VFLs, fiber optic testing kits are designed to provide hard data on insertion loss. Cleerline Optical Light Source and Power Meter kits use non-visible wavelengths of light to measure loss in decibels (dB). Data from testing kits can be used to troubleshoot or (depending on the test kit model), certify the network.
For installers doing more fiber installations or needing to provide certification, testing equipment is essential.
Complete Solution: VFL + Testing Kit + Inspection
Neither VFLs nor testing kits allow visual review of contamination on connectors. Fiber optic inspection microscopes allow installers to view any dust or scratches on connector ferrules. Installers utilizing high volumes of fiber and connectors will benefit from fiber inspection tools and a testing kit, in addition to their VFL, to solve problems before they occur. Especially if certifying installations, inspecting connectors prior to testing will help prevent re-tests due to damaged connectors, saving time.
Read the full article to learn more, or contact Cleerline.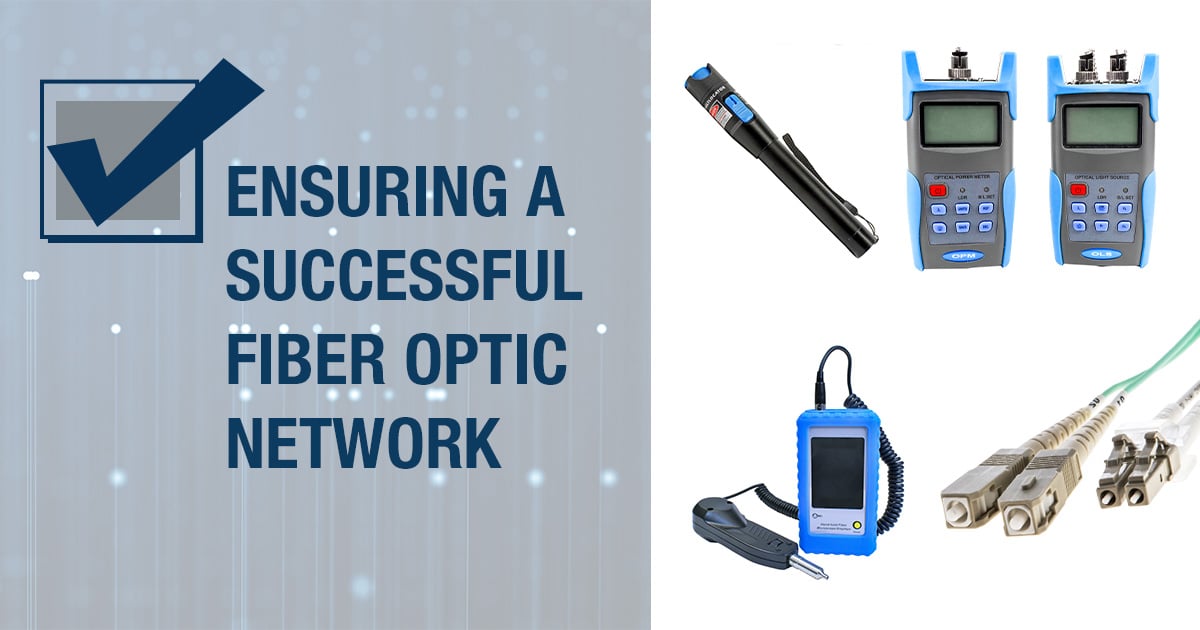 ---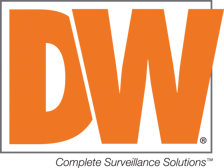 Newest DW Spectrum IPVMS Now Available for Download
Digital Watchdog announces the release of DW Spectrum IPVMS v4.2. The latest version of the software is focused on improved client performance and usability both offline and via the DW Cloud online. DW Spectrum IPVMS is freely distributed, including the DW Spectrum server and client software (Windows/Linux/Mac – client only), the DW Cloud web client (dwspectrum.digitalwatchdog.com) from all leading web browsers (Google Chrome, Edge, Firefox, Safari and Opera), as well as the free DW Spectrum mobile app for iOS and Android devices. The DW Spectrum IPVMS server software is included with pre-configured DW Blackjack NVR servers and MEGApix CaaS edge cameras, or it can be installed on third-party Windows or Ubuntu Linux-based systems.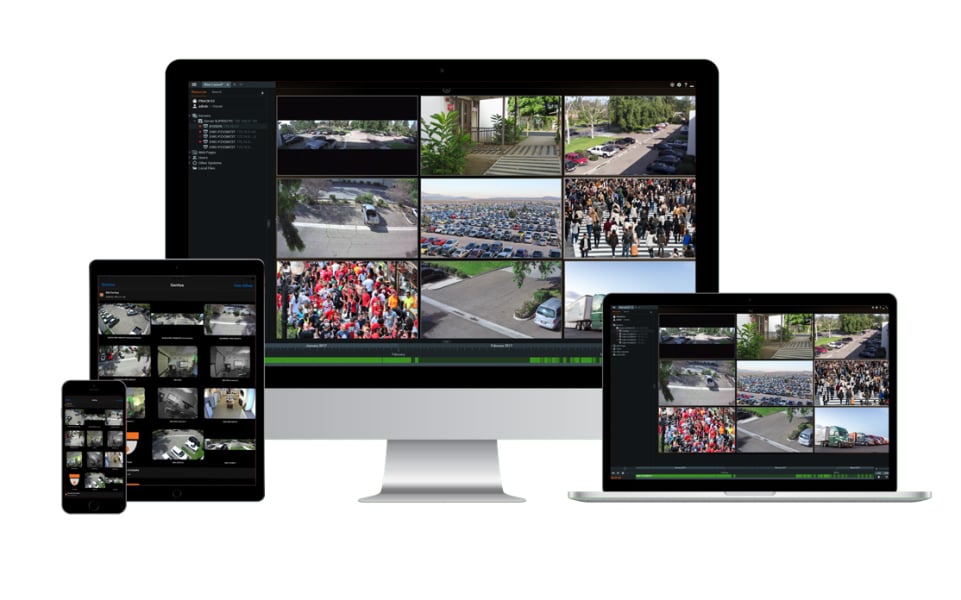 ---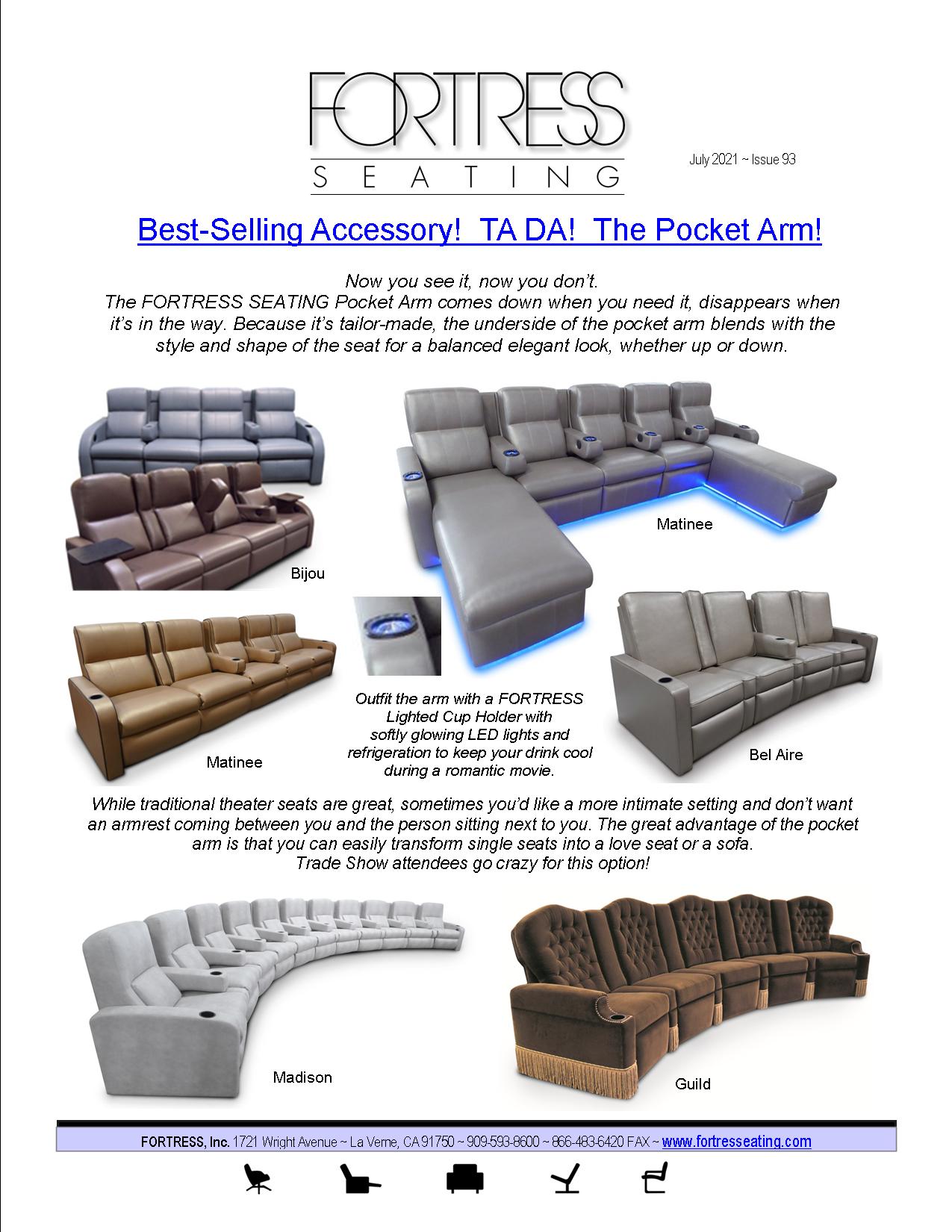 ---

Jabra PanaCast is engineered to be world's first intelligent 180 degree Panoramic-4K plug-and-play video solution!
Panoramic-4K video using three 13-megapixel cameras and patented real-time video stitching. 180° coverage gives a more natural, inclusive view of the huddle room; the perfect partner for rich Jabra Speak audio.
Plug-and-play technology lets you collaborate with others quickly and easily, bringing hassle-free video and audio to your huddle room.
Intuitive camera technology detects individual meeting participants and optimizes the field of view to include everyone in the conversation. Video quality is automatically and continuously optimized, even under varying lighting conditions, to provide a better viewing experience.
Compatible with all leading video- and audio-conferencing solutions. Certified for use with Microsoft Teams, Microsoft Teams Rooms and Zoom. Works with Cisco Webex and many more.
Our intuitive whiteboard sharing function brings the whiteboard online. The immersive 180° field of view allows you to share your whiteboard in real time, even if it's angled sharply away from the camera, and you can toggle between up to three separate whiteboards in the Jabra Vision app. This collaborative feature is fully compatible with Microsoft Teams and Zoom.
Pair the PanaCast with a Speak product or other Jabra headset for a full immersive solution!
Jabra has the video collaboration solutions for both remote workers as well as huddle rooms and small to medium conference rooms with the PanaCast suite of product: the Panacast, PanaCast 50 and the soon to be released PanaCast 20!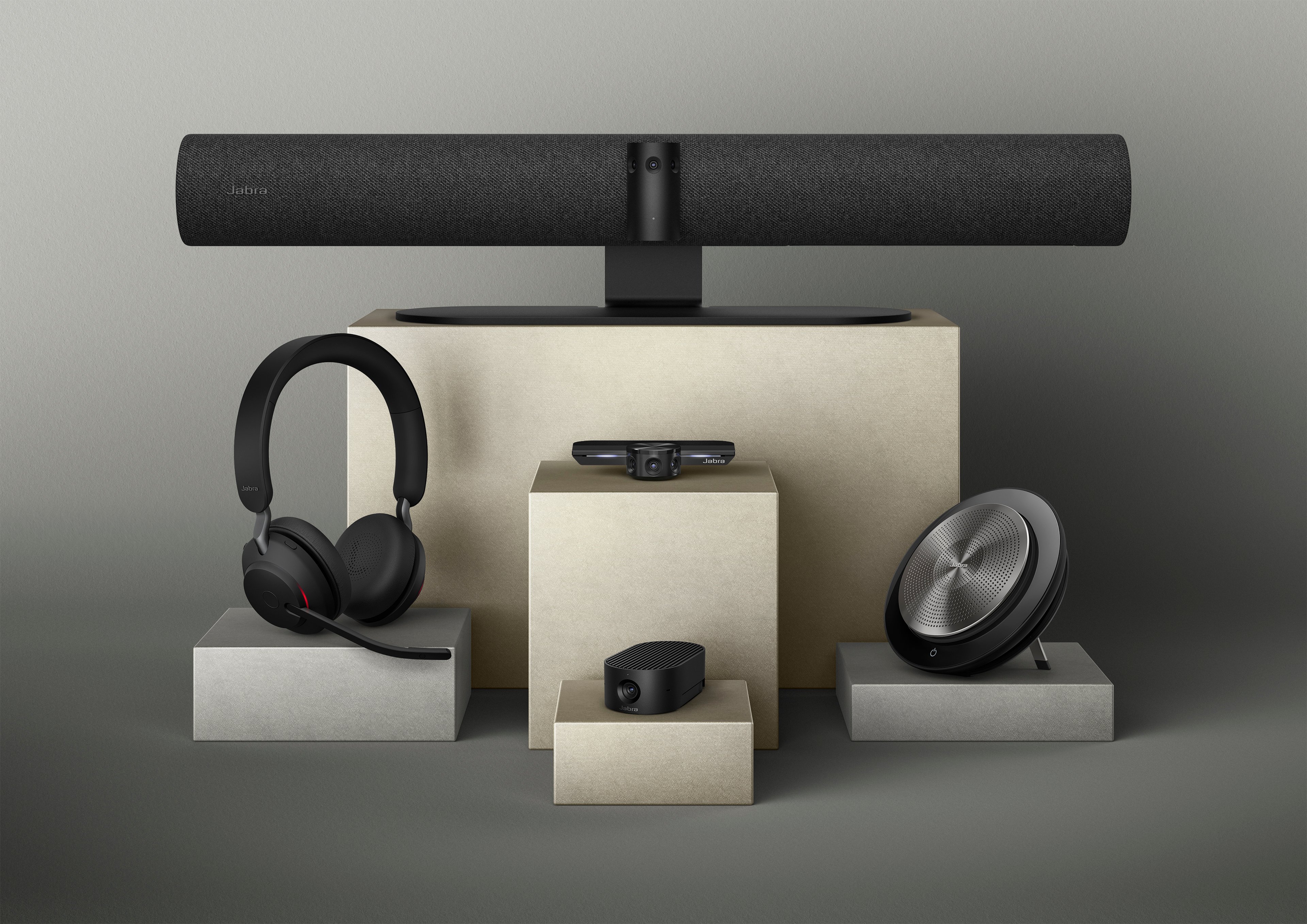 ---
Key Digital Presentation Solution: KD-UPS52U
4K/18G Multi-Format, Soft Codec Enabling Presentation Switcher with Auto Switching, 5 Inputs and 2 Mirrored Outputs Key Digital® KD-UPS52U is a 4K/18G KD-App Ready universal presentation switcher + soft-codec enabling interface with CEC Manager™, auto switching, and audio de-embedding creating a user friendly, simplified presentation system. KD-UPS52U also features two USB-A and one USB-B connectors, enabling connected laptops and computers to connect with web cams, USB microphones, touchscreen displays, conferencing DSPs, and more. Designed for professional audio video installations in conference rooms, board rooms, classrooms, lecture halls, auditoriums, and more, KD-UPS52U enables multiple video sources to be displayed on up to two connected displays while analog (balanced/unbalanced) and digital (PCM) audio de embed ports feed audio of the selected source into an amplifier, DSP, or sound bar.
Key Features:
Presentation Switcher Kit: Includes KD-UPS52U and KD-X100MRx. Add KD-X4x1WUTx o rKDX3x1WUTx wall plate HDBaseT Tx for plug-in on walls, floor and table boxes, or KD-PS22UTx for plugin at tables and lecterns.
Presentation Switching: 1 HDBaseT, 2 HDMI, 1 Display Port, 1 USB-C source selection by push button, IP, RS-232, IR, auto switching, or trigger control.
Soft-Codec Enabling System: USB Host + Device ports create connectivity hub for professional USB cameras and microphones, audio DSP, keyboard, mouse, or touchscreen display with connected computer
PTZ USB Camera Integration: Integrates natively with KD-CAMUSB for full PTZ control via KD-App
KD-App Ready: Network scan & detect populates pre-built GUI including connected display/projector controls via CEC Manager™
Accessories:
Qty 1: Power supply (48V/1.66A, 80W)
Qty 1: Remote control and battery set (model KD-RMPS)
Qty 2: Mounting bracket (L-Bracket)
Qty 4: L-Bracket mounting screw
Qty 1: Half-rack ear mount ○ Qty 1: Short rack ear
Qty 4: Rack Ear Screw
Qty 1: RX Extender (model KD-X100MRx)
Qty 2: Mounting bracket for KD-X100MRx (L-Bracket)
Qty 4: L-Bracket mounting screw for KD-X100MRx
Qty 1: 6-pin blue color terminal block plug
Qty 1: 6-pin green color terminal block plug
Qty 3: 3-pin green color terminal block plug
Qty 1: 6ft Micro USB to USB A data cable (USB 2.0)
Qty 1: 6ft USB B to USB A data Cable (USB 2.0)
Qty 1: IR Emitter (3.5mm mono)
Qty 1: IR Sensor (3.5mm stereo)


Benefits:
Ultra HD/4K: Supports up to 4096x2160 or 3840x2160 24/25/30/60hz at 4:4:4 (signals up to 18Gbps bandwidth)
Auto-Switching: Automatic selection of newly detected source and switching from newly disconnected source when enabled
CEC Manager™: Power, volume, and muting controls of the connected display/projector without additional control wiring. Selection of desired CEC command recipient.
Installation: Half-rack width with rack and under-table mounting ears included
Deep Color Support: Up to UHD/4K 30Hz 4:4:4/12 bits or 60Hz 4:2:2/12 bit
Full Buffer System™: Manages TMDS re-clocking / signal re-generation, HDCP authentication to source & display, EDID Control handshake, and Hot Plug Detection Voltage
EDID Management: Internal library with 15 internal EDID
Ease of Integration: Ease of Integration: Complete configuration using Key Digital Management Software™ Pro
---

Deliver Your Signal Safely in the Field
With Kramer's CRS-PlugNView-H Active Optical Armored 4K HDMI Cable
The CRS-PlugNView-H delivers heavy-duty durability with Kevlar reinforcement protecting the internal optical fibers along with impact resistant TPU connector jackets and all-weather waterproofing. CRS-PlugNView-H is the ideal cable to carry your 4K60 HDMI™ signals in the unforgiving world of quick-deployment mobile command and control centers.
Highlights
Up to 4K60 4:4:4
Data transfer up to 18Gbps
Heavy-duty durable design
Comes in lengths up to 328ft/100m
Low smoke & halogen free
No need for external power supply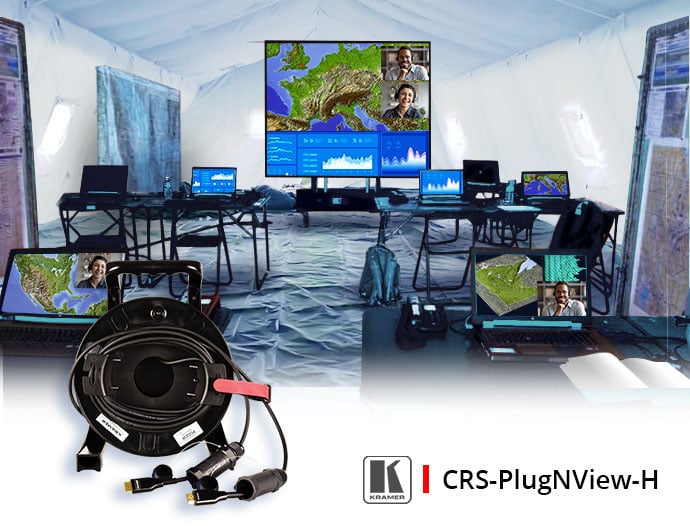 ---

Our Latest Residential AV Solutions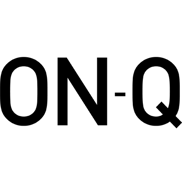 On-Q New In-Wall Power and Cable Management Kits
Five new models have been added to the popular On-Q In-Wall Power & Cable Management Kits. The kits give you everything you need to safely extend power to wall-mounted displays and accompanying devices while neatly concealing power and AV cables inside the wall. The expanded range now includes unassembled top-box models with or without USB, pre-wired kits with USB or surge protection, and a completely unassembled kit with a 12-foot cable that are all compatible with any TV mount, including SANUS premium mounts.
The five new kits include: HT2102-BK-V1 Flat Panel TV Connection Kit unassembled top power box only in black; unassembled top power box HT21USB-WH-V1 Flat Panel TV Connection Kit with USB; CPU306W-V1 pre-wired In-Wall Power and Cable Management Kit with USB and a prewired, 6-foot, UL-rated power cable; CPS306W-V1 pre-wired In-Wall Power and Cable Management Kit with surge protection and a prewired, 6-foot, UL-rated power cable; and the unassembled HT22U2-WH-R12 Flat Screen TV Pro Power Kit with a 12-foot power cable designed to add flexibility for professional installers with hard-to-reach areas, such as above a fireplace or tight corners.
Featuring two USB ports, the HT21USB-WH-V1 and CPU306W-V1 allow streaming media devices such as Amazon Fire TV and Roku Streaming Stick as well as display back lighting and other USB-enabled home entertainment products to be seamlessly connected and powered from the same unit. Each in-wall kit includes a duplex outlet with a recessed design that accommodates almost any type of power plug including right angles and wall warts, while a brush strap opening allows for the connection of AV cables.
More information on On-Q In-Wall Power and Cable Management Kits is available at legrand.us/on-q.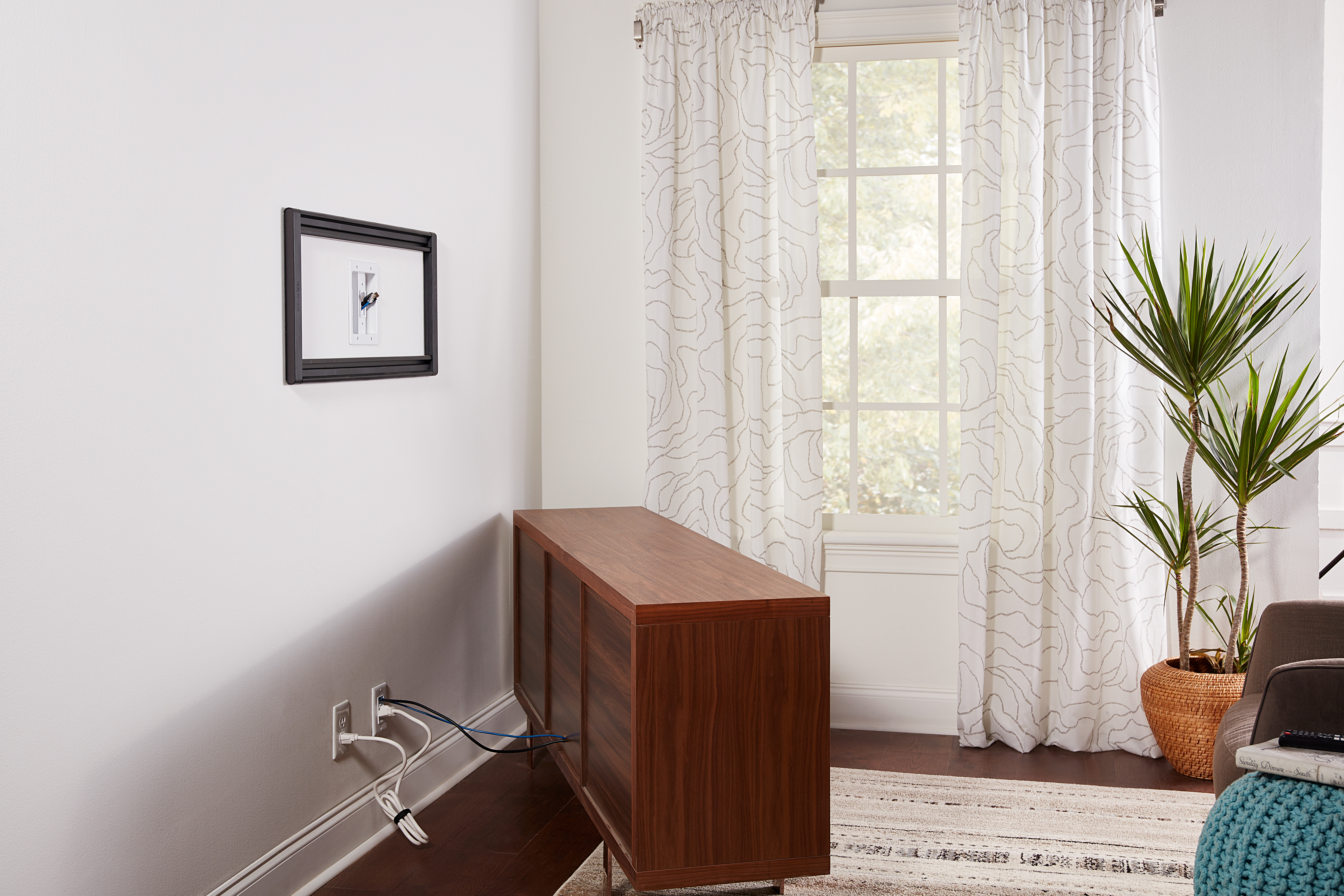 Legrand Shading and Residential Controls

Vantage Design Center 4.2 Update
Vantage's new Design Center 4.2 makes it easier than ever to program the HCL Lighting Control Solution. Homeowners will enjoy a great lighting experience that includes color-tunable LED fixtures with simplified control and programming; new warm/cool and warm/white/cool color load types; and new tunable profiles for fixture color loads.
Download Design Center 4.2 here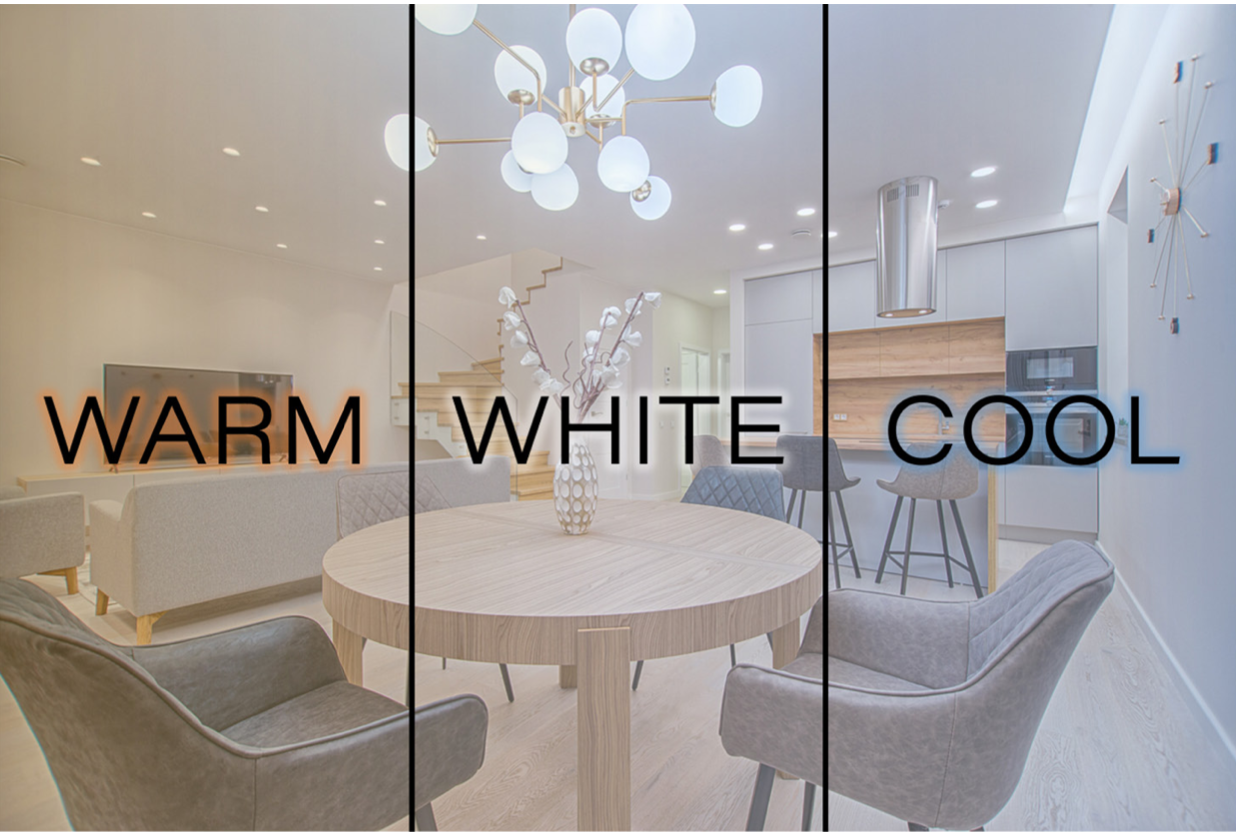 ---

Finally! A perfect alliance with IP video & Dante audio together with just one cable.
The DigiIP IPEX5001-D encoder with Digital Audio Network through Ethernet (Dante) allows you to stream all over ONE cable. Multicast video and Dante audio IP streams are integrated into one Ethernet cable, simplifying networked audio and video solutions into one. This AV-over-IP integration is perfect for incorporating video wall, digital signage, and 4k distribution projects for residential, hospitality, and restaurant or bar applications.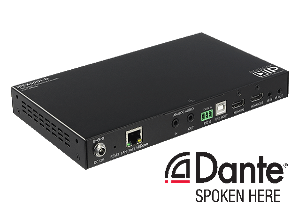 The DigiIP IPEX5001-D encoder transmits HDMI video and audio over a 1-gigabit network infrastructure using JPEG2000 encoding with a variable data rate at an average of 250 Mbps with peak values up to 850Mbps. The IPEX5001-D encoder can on-ramp two-channel stereo audio either from the embedded HDMI audio stream or the analog audio 3.5mm input. The IPEX5001-D supports video signals up to 4K at 60 Hz 4:2:0 / 8-bit color with HDR10, HDCP 2.2. 7.1 multichannel audio.
Complete the installation of the DigiIP IPEX5001-D encoder with the IPEX5002 decoder and IPEXAR-5000­­­ "Arranger" system controller along with Liberty AV's extensive range of hybrid, optical, and premium cables. Don't stop there — check out our entire line of AV-over-IP solutions today!
Contact your Liberty AV Solutions team for more information.
---

BIG Features. BIG Innovation. BIG things are coming…
MetraAV is heading to CEDIA Expo and InfoComm with exciting new products. Visit MetraAV's booth to get a peek at our newest innovation that will revolutionize integrator's tech-based service and support. Contact Kara Landorf or your MetraAV Sales Representative at (386) 255-0234 to schedule your private showing at CEDIA or InfoComm. Limited appointments are available!
Have you registered for these events? Get a free expo badge using MetraAV's promo codes! Use promo code EXIV840758 for a CEDIA Expo hall pass and MET650 for a free InfoComm 2021 exhibit hall pass when registering. *Promo code cannot be retroactively applied, and promo codes are not valid for non-exhibiting manufacturers.
Visit MetraAV at:
CEDIA Booth #4200, Indianapolis, IN. September 1-3, 2021.
InfoComm West Building, Level 2 Booth #3629, Orlando, FL. October 27-29, 2021.
---

Monitor Audio Custom Installation CORE Series
Monitor Audio's CORE Series of in-ceiling and in-wall loudspeakers have been developed using the advanced driver technologies from their award-winning box speaker ranges to deliver high performance sound without compromising room design.
A total of 19 models span across 100, 200, and 300 levels to bring you a Good, Better, Best solution that will suit any of your customer's home audio or custom installation needs.
50 years of innovation has resulted in speakers that are expertly curated with rhythmic wide-band audio, seamless room integration and easy, secure installation.
4 Performance Levels
Like many of Monitor Audio's custom speakers, the CORE Series ranges across 4 levels of technology and performance (good, better, best, and flagship).
With each level of performance comes an upgrade in driver and tweeter technology, build quality, and unique features such as Monitor Audio's IDC module.
The CORE speakers range from $250 ea to $925 ea (SLP), so no matter what your customer's budget or desire, Monitor Audio will have a solution.
Broad Selection of Models
The CORE Series features a total of 19 models tailored for specific uses. There are standard 2-way in-ceiling and in-wall models, FX models for home theater & surround sound, T2 models featuring dual, independent, pivoting tweeters for high performance stereo sound, LCR models offering a solution for around a TV screen, and finally the IDC models, true 3-way designs offering superior sound dispersion, higher performance and flexibility, and ATMOS capabilities.
LIFETIME Warranty
Every CORE speaker model is covered by a LIFETIME warranty, which provides both you and your customers with peace of mind and guarantees a never ending flow of hi-fi audio.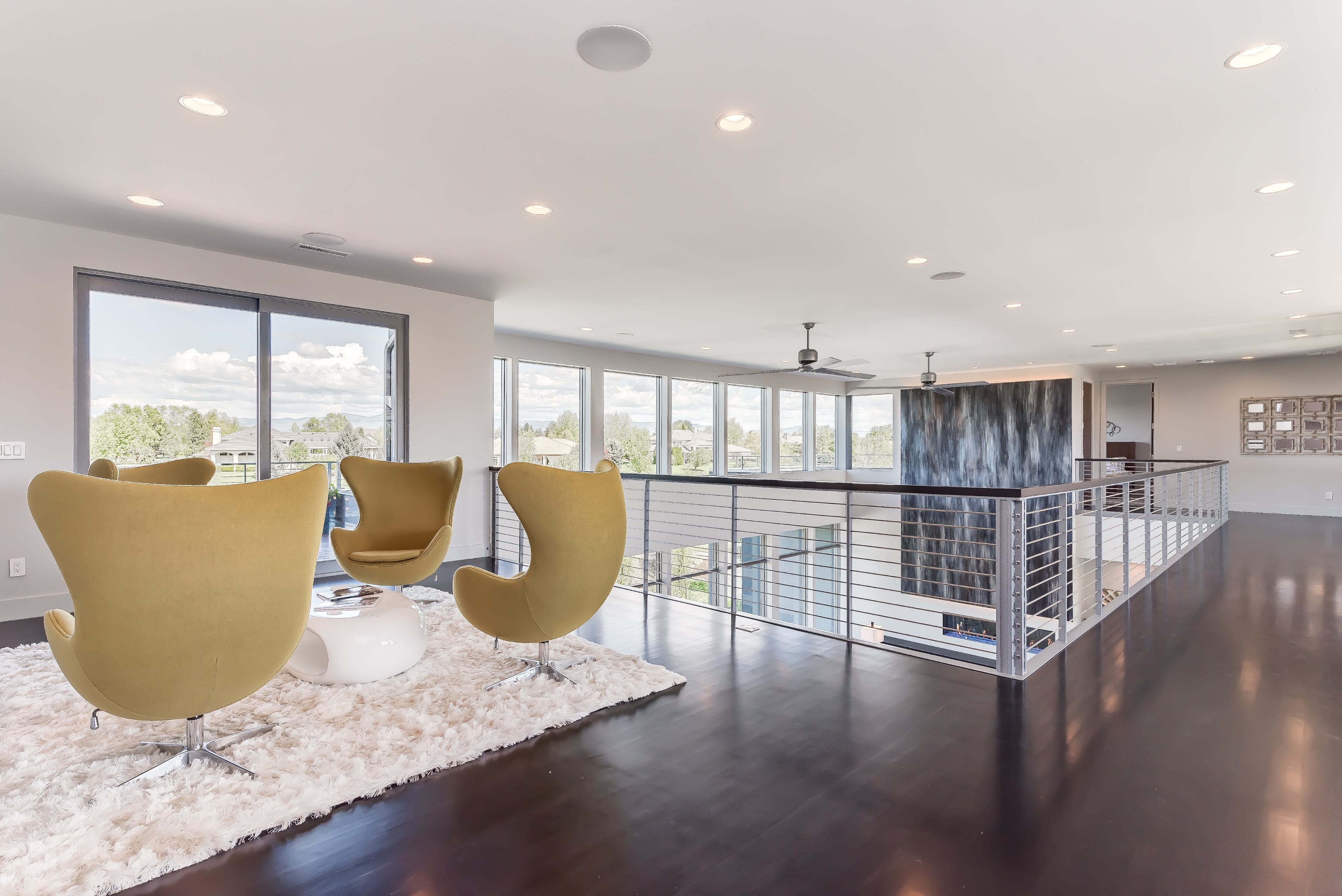 ---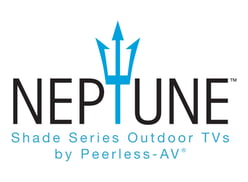 Neptune™ Shade Series Outdoor TVs – Comes with FREE Outdoor Tilting Wall Mount
The Neptune™ Shade Series Outdoor TV is an all-season solution for outdoor entertainment and living, brought to you by Peerless-AV®. This outdoor TV is all weather rated, maintenance-free, and has an operating temperature range of -22°F to 122°F (-30°C to 50°C). With 4K resolution and an IPS panel, Neptune meets the full UHD specifications, providing exceptional color and video quality from any viewing angle. The input compartment and built-in IR repeater provide safe storage and IR control for small video equipment. A FREE Outdoor Tilting TV Wall Mount ($199 USD value) is included with every purchase to provide a secure installation. Whether you want an outdoor TV on your backyard patio or under the gazebo, quality outdoor entertainment is now a reality with Neptune.
Product Features:
Available TV Sizes: 55", 65", 75"
Includes a Neptune™ Outdoor Tilting TV Wall Mount ($199 USD value) to provide a secure installation
Optimized using the freePATH Technology™ input compartment cover which allows WiFi signal to penetrate for SMART TV device connectivity
HDR panel technology portrays a more realistic image with higher contrast and truer color representation
IPS panel allows for accurate color representation when viewing off axis (178° of viewing angles)
USB media support allows still images, video and audio to be played from an attached USB flash drive
Supports HDMI 2.0 and HDCP 2.2 for increased compatibility with 4K sources
Sealed cable entry helps prevent water and debris from getting inside
Outdoor IR Learning Remote allows for up to two additional 3rd party devices to be learned and controlled
Internal speakers provide excellent sound without detracting from the TV's aesthetics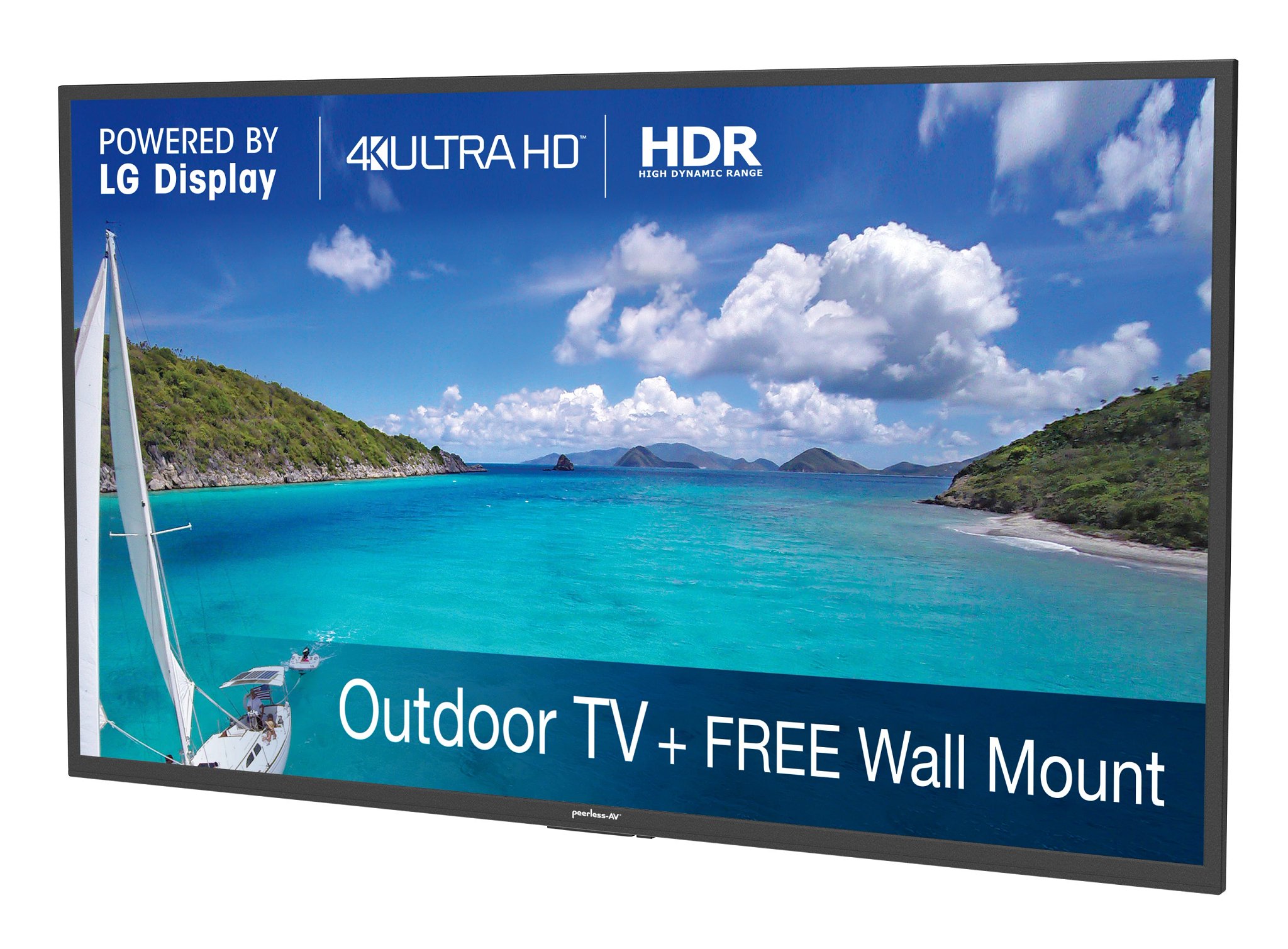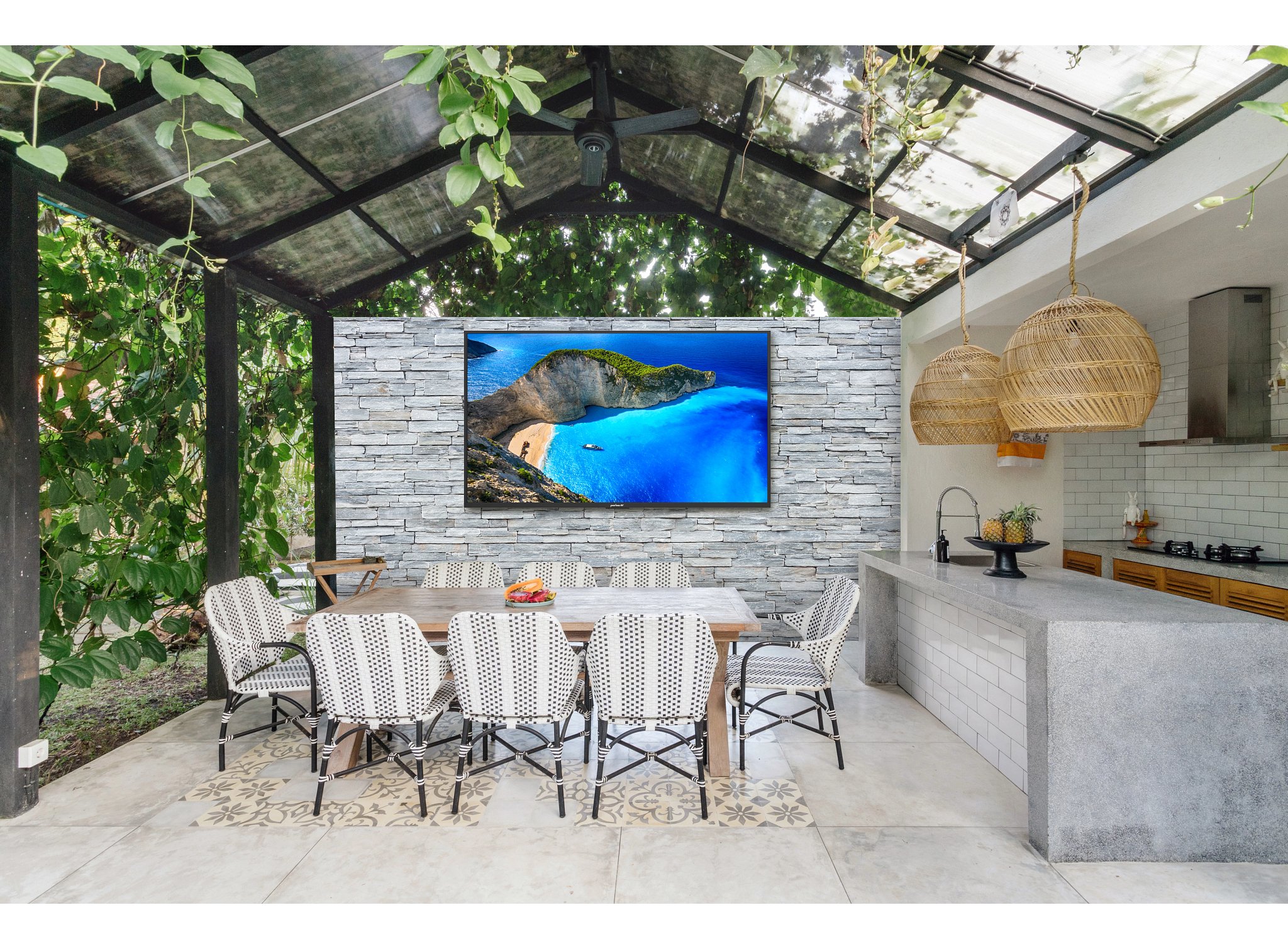 ---

Platinum Tools NetXpert XG2 10G Network Tester
Platinum Tools is proud to announce the launch of its new NetXpert XG2, providing 10G speed certification over copper and fiber, and complete network testing over copper, fiber, and Wi-Fi systems. Now shipping, the NetXpert XG2 has an MSRP of $7,135 for copper and $11,545 for fiber.
"The NetXpert XG2 sets a new standard in versatility and value for cable and network testing," said Sean Rothermel, Platinum Tools product manager. "With Cat6A rapidly gaining dominance, a tester capable of certifying networks to 10G speeds has become more of a necessity. With the NetXpert XG2, we have a single device that performs 10G speed certification, as well as all the network tests you need on copper, fiber, and Wi-Fi systems, even PoE testing up to the PoE type 4 standard. This eliminates the need to buy or carry multiple testers for various jobs."
In addition, a highly desired and rare key feature is the XG2's future upgradeability, with new firmware able to be loaded by the end-user via USB or Wi-Fi. "This capability makes the XG2 even more valuable as the investment in this product does not end when future technologies would render most other units obsolete," Rothermel added. "Upgrading new firmware will allow the XG2 to be used for years while keeping up with current technological necessities."
Features and specifications include:
Speed certification to 10G over copper and fiber
Cable qualification to IEEE standards
Active network testing over copper, fiber and wi-fi
PoE testing up to 90W (PoE type 4)
Complete reporting in multiple formats
Full color seven-inch touchscreen
Convenient form factor with comfortable hand straps and built-in kickstand
Rechargeable, upgradeable lithium battery pack
Field-replaceable RJ45 port, dual SFP+ ports, USB port
Easy software updates for future feature expansion
Dimensions: 9.75in. x 7in. x 3in.
Weight: 2.65 lbs.
For additional information, please visit www.platinumtools.com, call (800) 749-5783, or email info@platinumtools.com.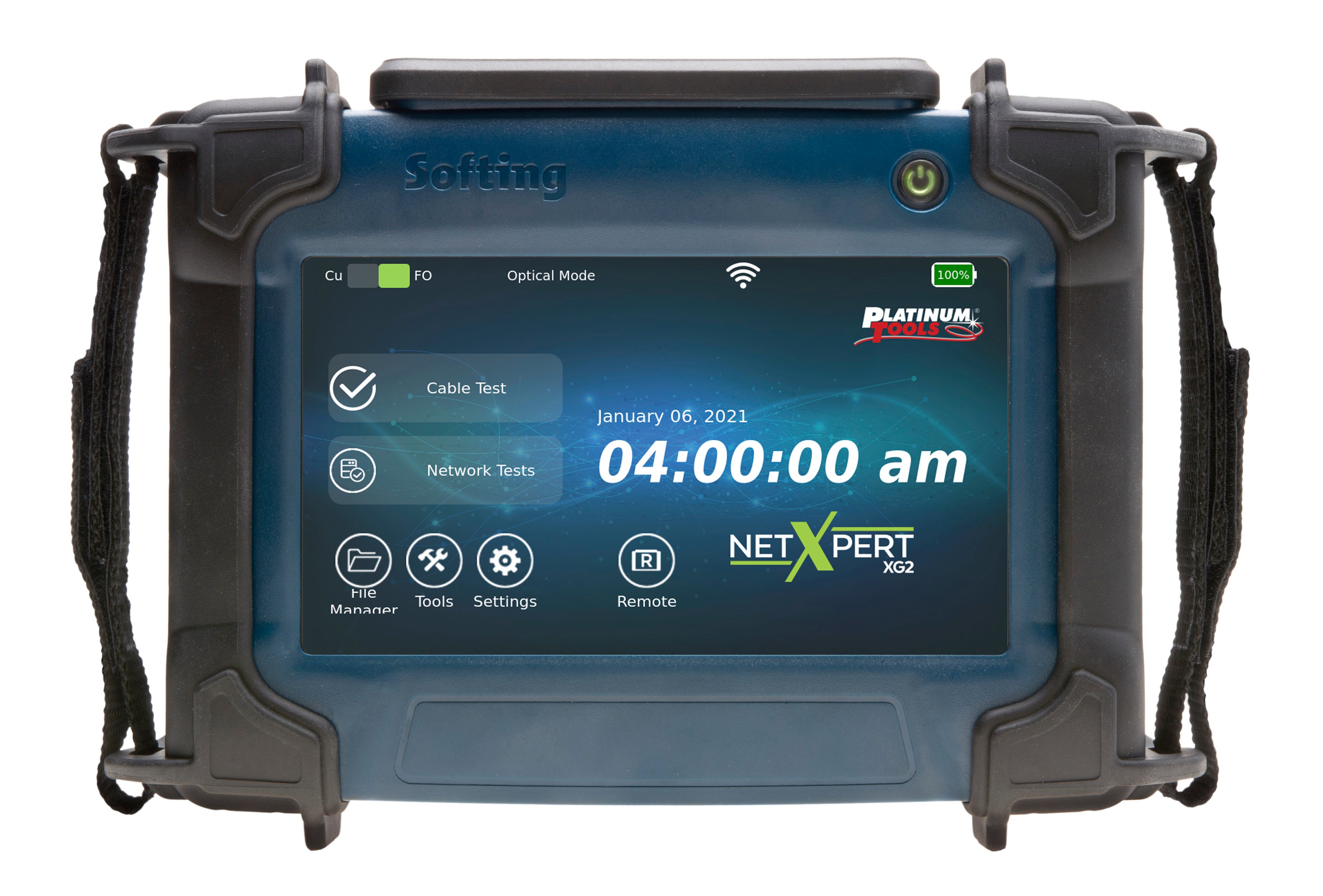 ---

RTI Video Over IP (VIP) Platform
The new RTI Video over IP (VIP) platform allows you to distribute 4K UHD video over a 1GB network switch with ease. This exceptionally flexible system can be installed in minutes, is scalable to a virtually unlimited number of endpoints, and can be controlled natively within the RTI control environment. For the user, everything in the system is conveniently displayed on an RTI touchpanel, remote, or mobile device with video preview, making it easy to align any source with any display.
At the heart of the RTI Video over IP platform is the VIP-UHD-CTRL Control Module, which combines simplified RTI Integration Designer APEX programming and configuration platform integration with IR, RS-232, or TCP/IP control, and a wizard-based interface for fast and automated system configuration. Advanced signal management provides independent routing of IR, RS-232, USB/KVM, audio, and video signals, while two RJ45 LAN connections bridge the main and VIP networks to increase performance and eliminate the need for a VLAN. Multiple displays can easily be combined into video walls, up to 16x16, using the video wall function.
With a 60Hz refresh rate and support for 4K resolution, the platform's VIP-UHD-TX transmitter and VIP-UHD-RX receiver provide exceptional video quality, using visually lossless compression technology to deliver signals up to 328 feet/100 meters. HDCP 2.2 compliance with advanced EDID management eliminates copy-protected black screens when connecting HDMI sources, while built-in scaling lets each screen in a network display its full resolution instead of being limited by the lower resolution of legacy displays. The transmitter and receiver feature analog audio embedding and breakout, and support all known HDMI audio formats, including Dolby TrueHD®, Dolby Digital Plus®, and DTS-HD Master Audio® transmission.
To minimize cable clutter, the VIP-UHD-CTRL, VIP-UHD-TX, and VIP-UHD-RX can be powered by power over Ethernet (PoE), while up to four transmitters or receivers can be mounted using the 2RU RM-4VIP2 rack-mount adaptor shelf, which includes all necessary mounting hardware.
More information about RTI is available at www.rticorp.com/video-over-ip.
---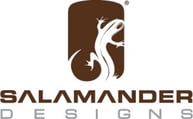 Introducing the NEW self-service Dealer design tool that empowers you to show, design and price Salamander Seating in real time with customers. Instantly collaborate using this exciting online platform live or virtually. You'll easily demonstrate all aspects of furniture including customization of seating, colors, materials, recliners, cup holders, seat shakers and more. Now you can excite clients, enabling them to see their home entertainment seating while you get an immediate quote – in the most modern, engaging way!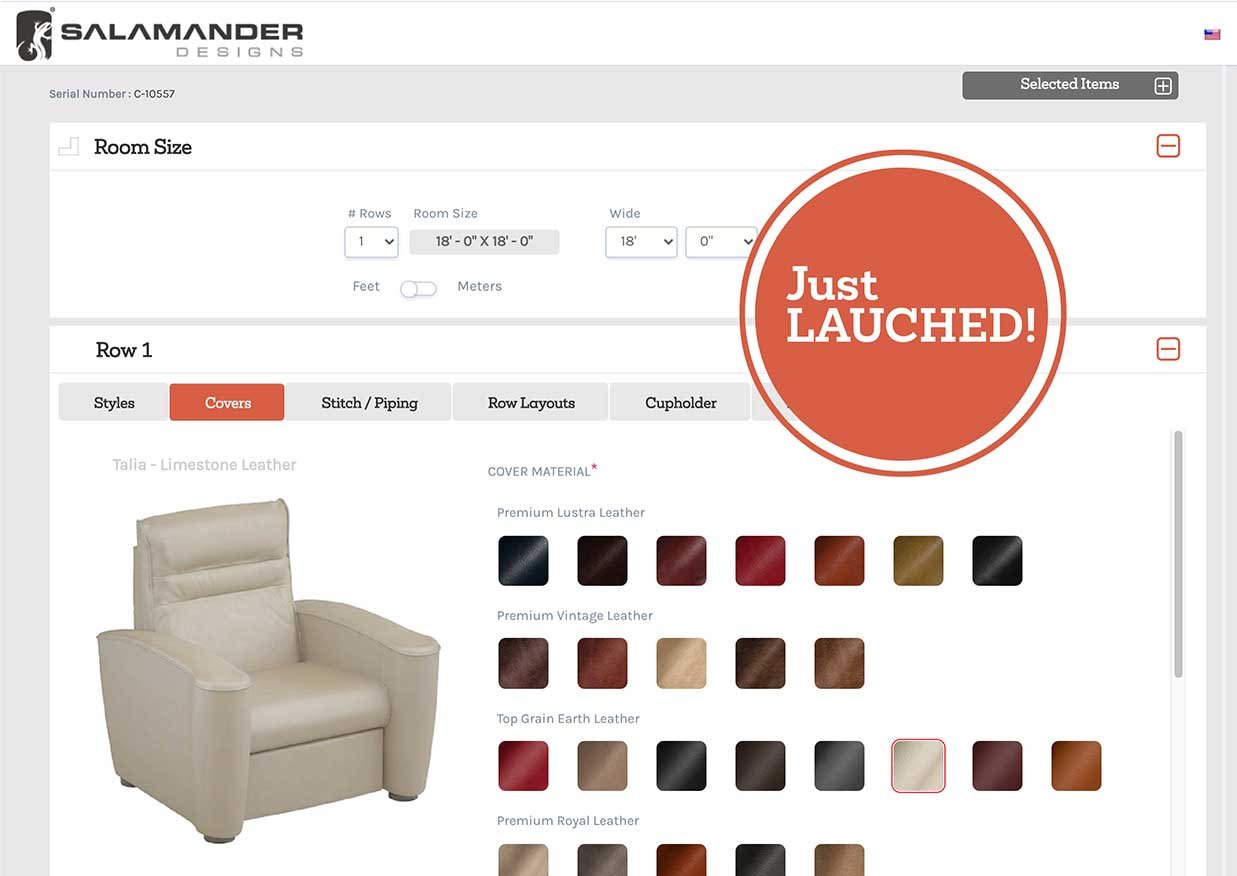 ---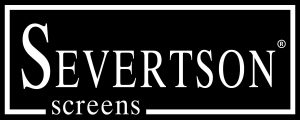 Severtson Screens Enhanced SAT-4K Acoustically- Transparent Projection Screens
The enhanced next generation SAT-4K Acoustically-Transparent projection screen from Severtson Screens (www.severtsonscreens.com), a global leader in innovative and quality projection screens for the home theater, commercial, pro AV, and cinema markets, is now available. The SAT-4K has received tremendous accolades since its launch, and Severtson has built upon its success with its next generation which features an even finer weave that makes the viewing image even better than before. Made in the USA, the SAT-4K replicates the cinema experience in the home and commercial settings like no other projection screen on the market today.
The SAT-4K offers a seamless projection screen up to 15ft., 10in., and is also available as an option for Severtson's 4K thin/zero bezel fixed frame projection screen solutions. Acoustically-transparent, the entire sound stage can be placed directly behind the screen at the same horizontal axis, allowing the vocals and the special effects to be completely in sync with the brilliant images on display. This will allow for a completely immersive audio and video experience. Available in Impression, Deluxe, and Deluxe Curved configurations, the SAT-4K screen meets or exceeds all industry standards for optimum video and acoustic performance, providing reference quality reproduction of the digital image combined with true fidelity of the original soundtrack.
Custom and standard sizes are available. Severtson asks that customers contact them directly for individual pricing for their specific needs.
For more information, please visit www.severtsonscreens.com,
call 480-610-5155, or email sales@severtsonscreens.com.

---

This month, TruAudio is excited to announce the release of two new products! The first being the D16 Amplifier. It's a revolutionary amplifier that is breaking the mold of the standard system with its 16 channels of high-performance 75 watts per channel all channels driven power rating and 8 RCA subwoofer outputs with built-in crossover. We found that the number one thing customers want from their distributed audio system is sound quality and available power and the D16 delivers both of these.
Our new IC-SUB-8 is a compact 8" passive in-ceiling subwoofer whose size allows a discreet in-ceiling installation to enhance the low-frequency response of the room's speakers. This subwoofer is capable of receiving up to 150 watts of power, creating the warm and rich low-end your customers will fall in love with. Get ready to install this sub quickly and with ease! Being "Quick-Connect Ready" allows the installer to put this in-ceiling subwoofer comfortably in any environment.
By adding a TruAudio passive subwoofer like the IC-SUB-8 to our D16 amp you now can add great sound and bass discreetly and easily to any room of your choice. The D16 is full of state of the art and advanced features that can be customized to fit almost any system. The easiest way to add a subwoofer to a multi-room system is to pair an IC-SUB-8 and D16. Add this unstoppable duo to your home or commercial system today!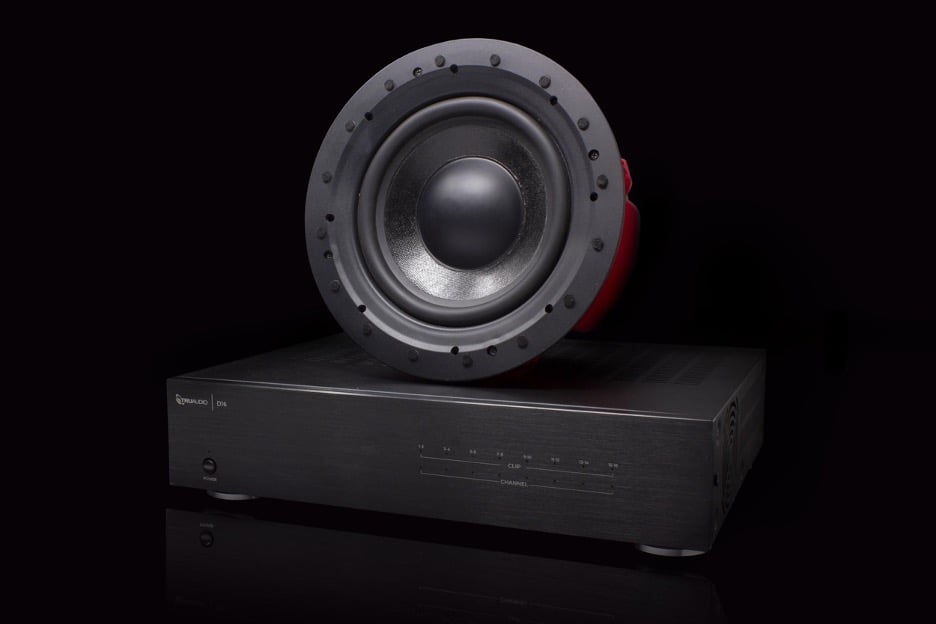 ---

VidaBox: Adds VidaMount Support for Samsung Galaxy Tab A7 Lite 8.7" tablets
VidaBox LLC is proud to announce a tailor-made enclosure for the newly released Samsung Galaxy Tab A7 8.7". As the newest edition to VidaBox's line of custom-fit VESA cases, the Tab A7 Lite joins the full series of iPads, and a robust selection of the most popular Galaxy Tablets, Microsoft Surface Tablets, and Amazon Fire devices. In addition to the enclosures, VidaBox provides secure wall mounts, glass mounts, desk top stands, and floor stands, as well as flexible powering solutions to fit a variety of installation sites.
"The Samsung Galaxy Tab A7 Lite 8.7" is a direct replacement for the 2019 Tab A 8.0," says Steven Cheung, Director of Sales and Marketing at VidaBox LLC. "When combined with the existing line of VidaMount and VidaPower products, its small size and low cost make it an excellent choice for applications like digital signage, smart home controls, point of sale kiosks, and much more!"
These secure, VESA 100 ready VidaMount enclosures in black, light grey, and white can be pre-ordered now. Products will be shipping out from the US/Global warehouse in mid-August with stock expected to reach all international warehouses - Canada, UK, Germany, and Australia – by the end of September.
To learn more about VidaBox products for this or other devices, please visit: https://www.vidabox.com/ or contact VidaBox directly at 844-4-KIOSKS / +61 1300 44 VIDA (Australia) / +44 333 444 VIDA (EU/UK) / +1 516-499-5050 (international)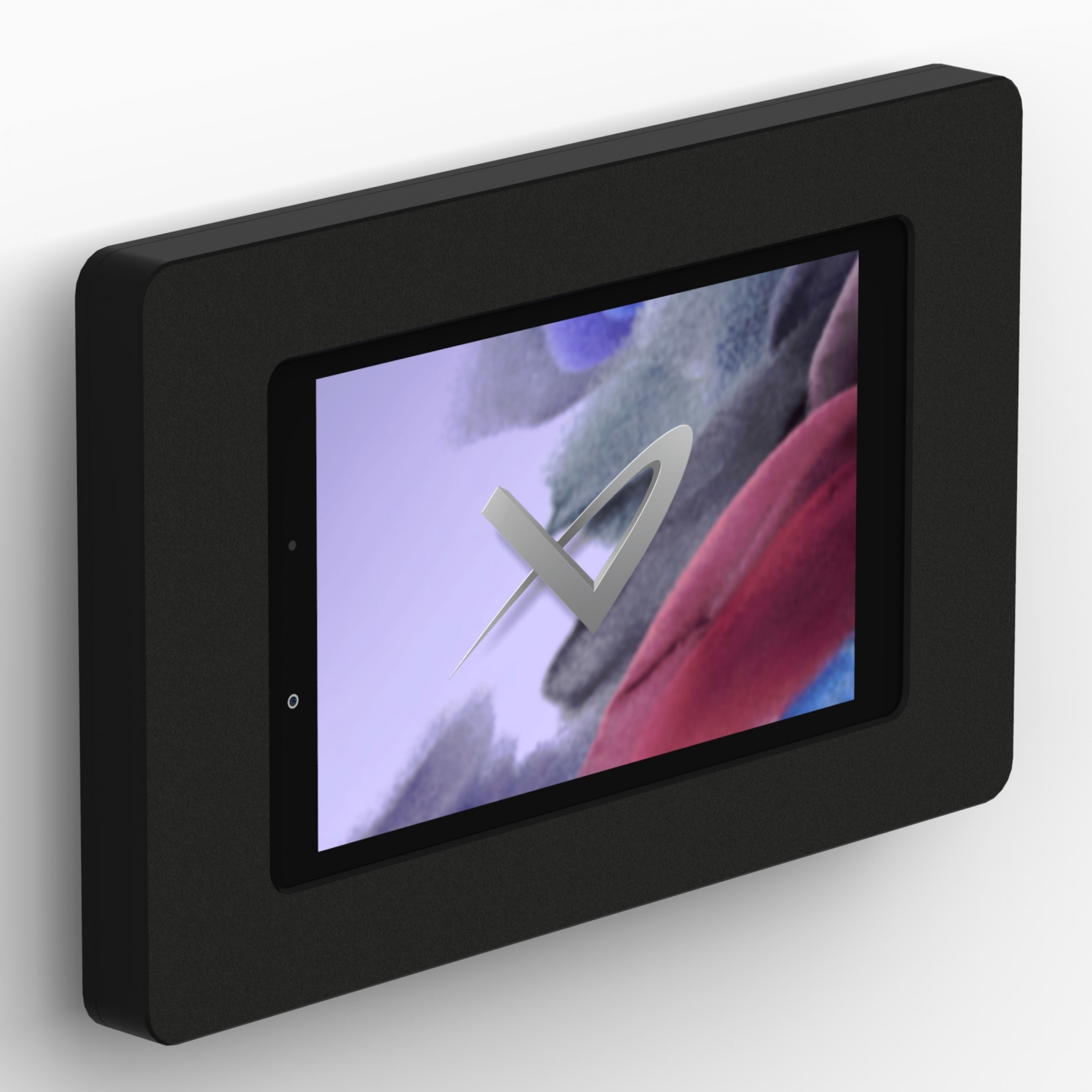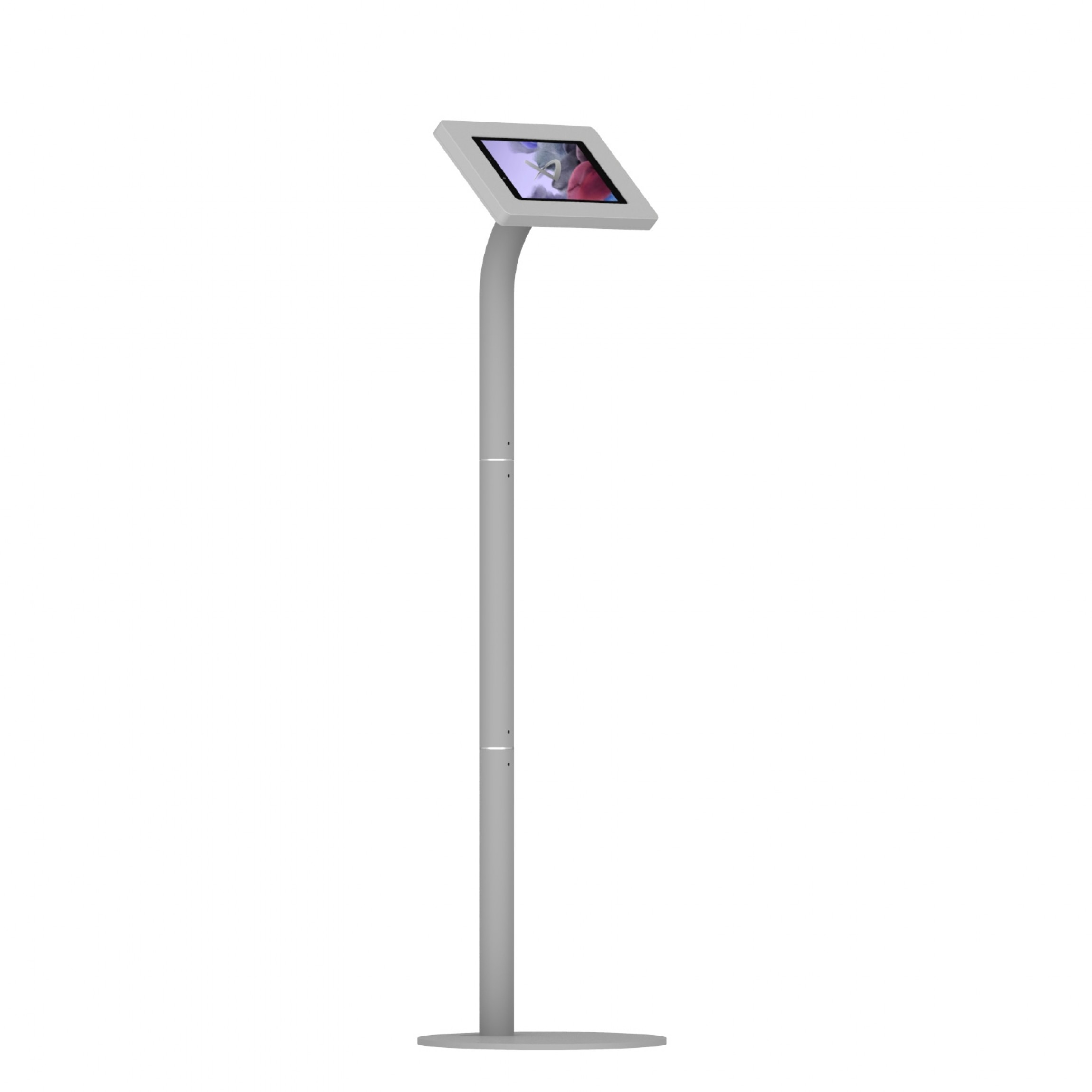 ---

With 4K Ultra HD resolution, a next-generation touchscreen, and a natural handwriting experience, the ViewSonic® ViewBoard® IFP4320 makes collaboration seamless in hybrid work environment.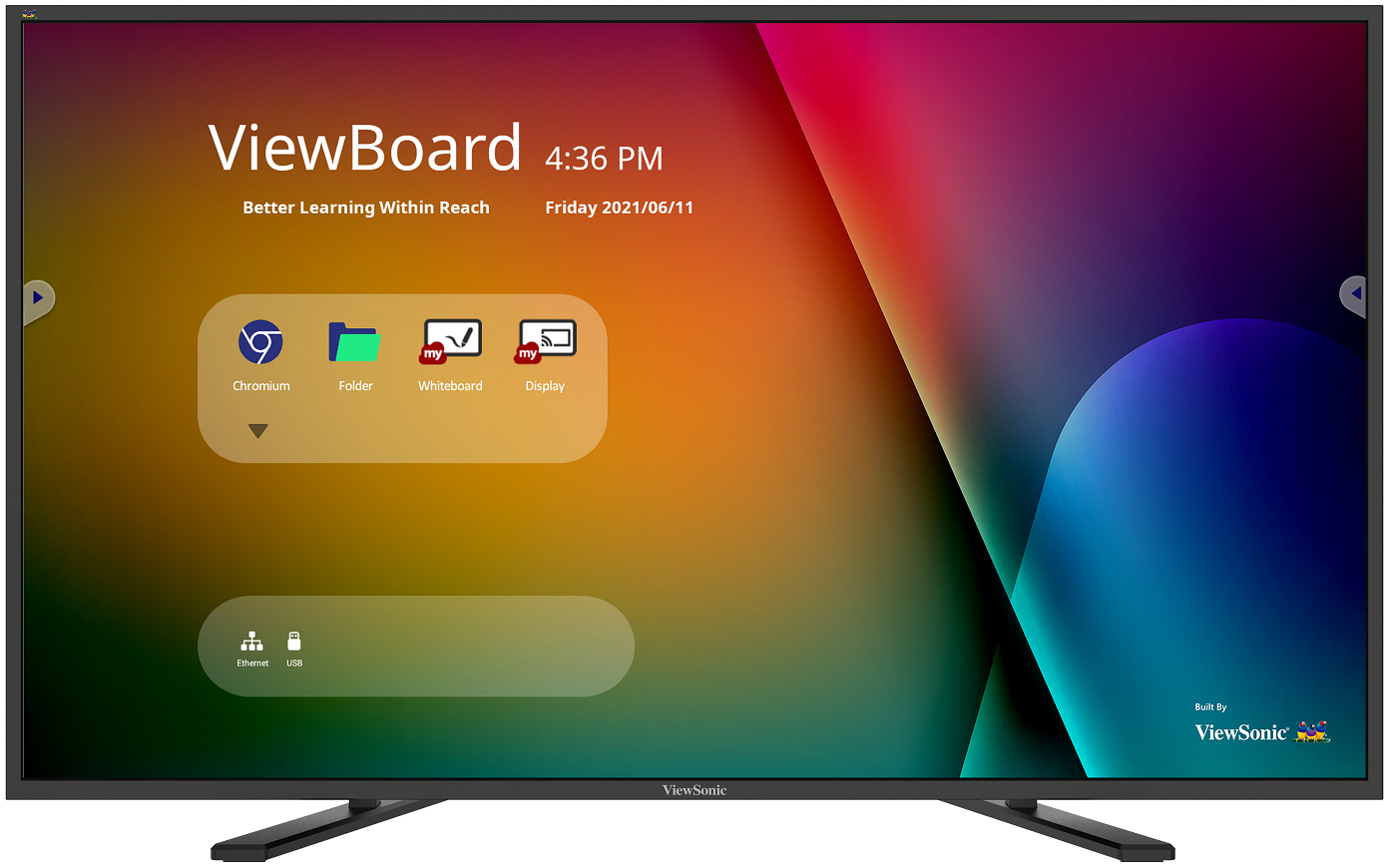 Key Features:
Advanced in-cell touchscreen
Built-in 10W speakers
USB-C connectivity provides up to 60W power
Instant and effortless wireless casting
A centralized remote management system capable of controlling multiple displays simultaneously from any location.
Secured SSO to your favorite could drives
Click here to learn more about the ViewSonic® ViewBoard® IFP4320.
Stealing visual data is alarmingly EASY. Is your screen protected? The hard truth is that personal data and sensitive information are vulnerable to visual hacking techniques.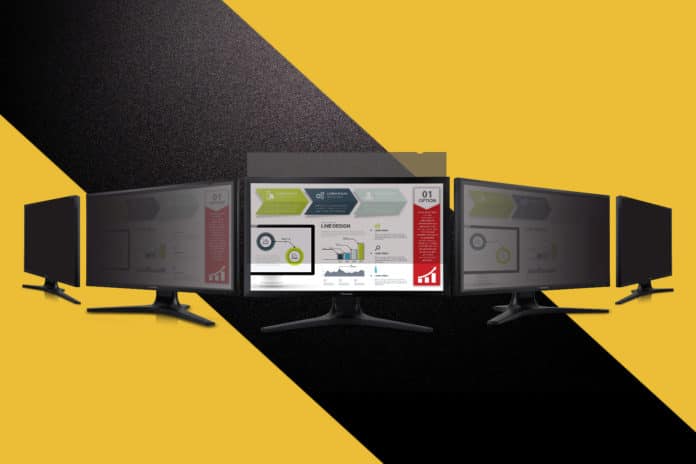 There are easy steps you can take now to protect yourself and reclaim your screen privacy:
Install partitions/walls around your screen to obscure sensitive data.
Remember to turn your display off when you're moving away from your desk.
Get a privacy filter or privacy monitor to keep your data visually protected.
Learn more about screen privacy and how you can protect your data from visual hackers here.
---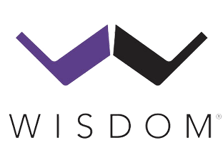 Sage Cinema Series Hybrid Line Source (HLS)
The first of its kind, the Sage Cinema Hybrid Line Source speaker was designed over six years to provide high dynamic output for large displays. The new HLS was specifically designed to deliver a new level in power and dynamics when your only option is to go above or below a large display such as the Samsung "The Wall" or the Sony CLED.
The Hybrid Line Source features the award-winning Sage 24" Planar Magnetic Drivers, six long linear excursion high-output woofers, and an all new MTM Planar Driver mounted between the two 24″ Planar Drivers.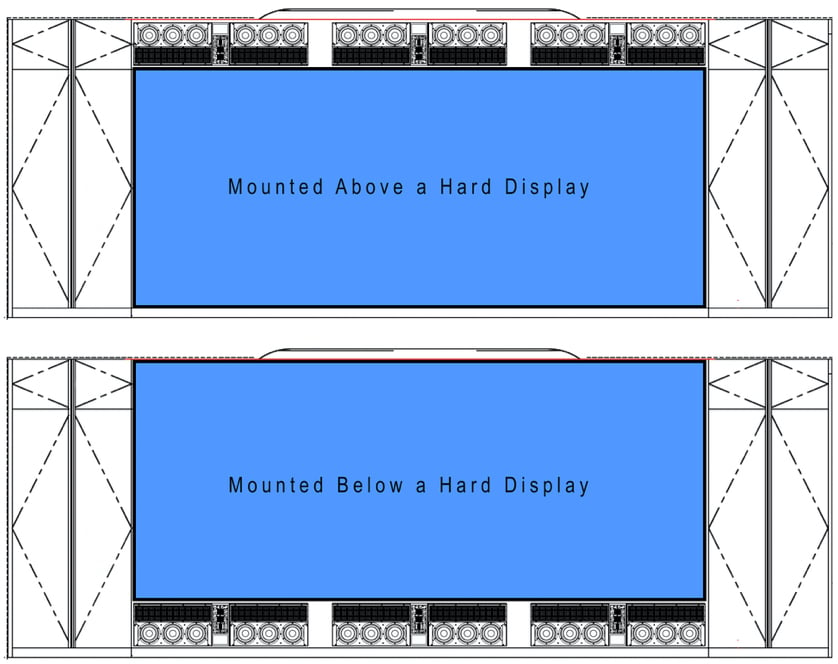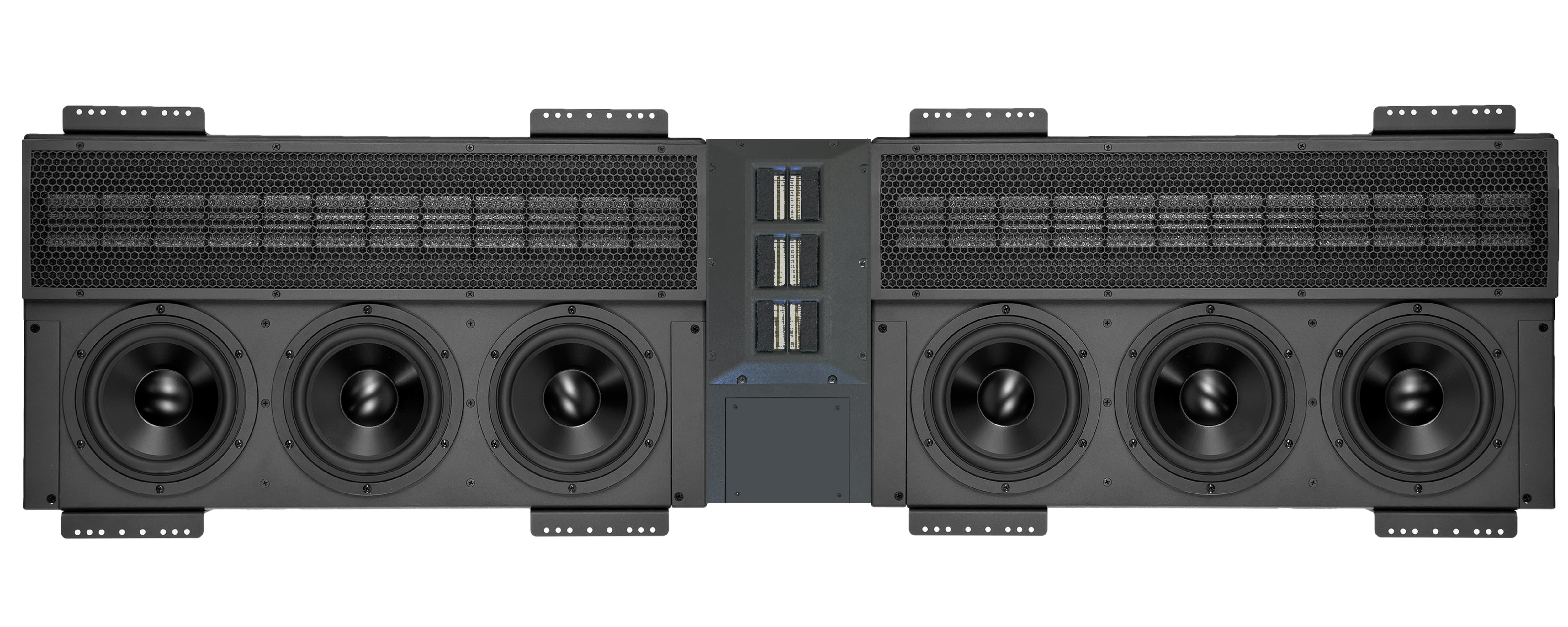 ---

WyreStorm, a leading innovator in AV distribution is expanding their range. NetworkHD, their flagship AV over IP solutions introduces the 110 Series, supporting both H.264 and H.265 video encoding/decoding. With H.265, video transmissions look better than ever and use up to 6x less bandwidth. AV streams are fully secure over the network using AES 128-bit encryption methods, ensuring any sensitive data cannot be maliciously accessed.
Of course, the NetworkHD 110's would not be complete without retaining powerful video wall and Multiview. The 110's does one better by eliminating the need for a dedicated video wall processing decoder, as the standard NHD-110-RX natively has this ability.
Controlling the whole system couldn't be easier! A revolution in touchscreen control, the completely free, NetworkHD Touch+ application, available for download through both the Google Play and Apple App Store can easily take your system to the next level.
With no training required and zero learning curve for users, a self-contained configuration and setup, operating in Unicast mode is now easier than ever. The result is an unrivalled user experience and effortless AV control using a device and gestures users already know, making it ideal for applications as varied as hospitality, retail, exhibition, residential and more.
WyreStorm are also adding a series of devices to the rest of their Pro AV line. With new additions to their line of Extenders and Matrix solutions.
The EX-100-H2-EARC extender can extend 18Gbps A/V signals up to 100 meters, utilizing AVX technology to send 4K HDR and Dolby Vision content. Compatible with eARC, it can transmit audio signals such as Dolby TrueHD/Atmos and DTS-HD MA 7.1 signals from a smart TV back to an eARC enabled AVR or soundbar.
The MX-0808-H2A-MK2 matrix is a welcome refresh to the powerful line of H2A pure HDMI switchers. The MK2 is familiar on the surface but has a host of improvements and added features. To start, the HDMI outputs now feature 4K > 1080p downscalers promoting easier integration of mixed resolution displays into a single system. The HDMI outputs also support Audio Return Channel from smart TVs to bring audio from apps like Netflix, Prime Video, Hulu, and more to an external audio system.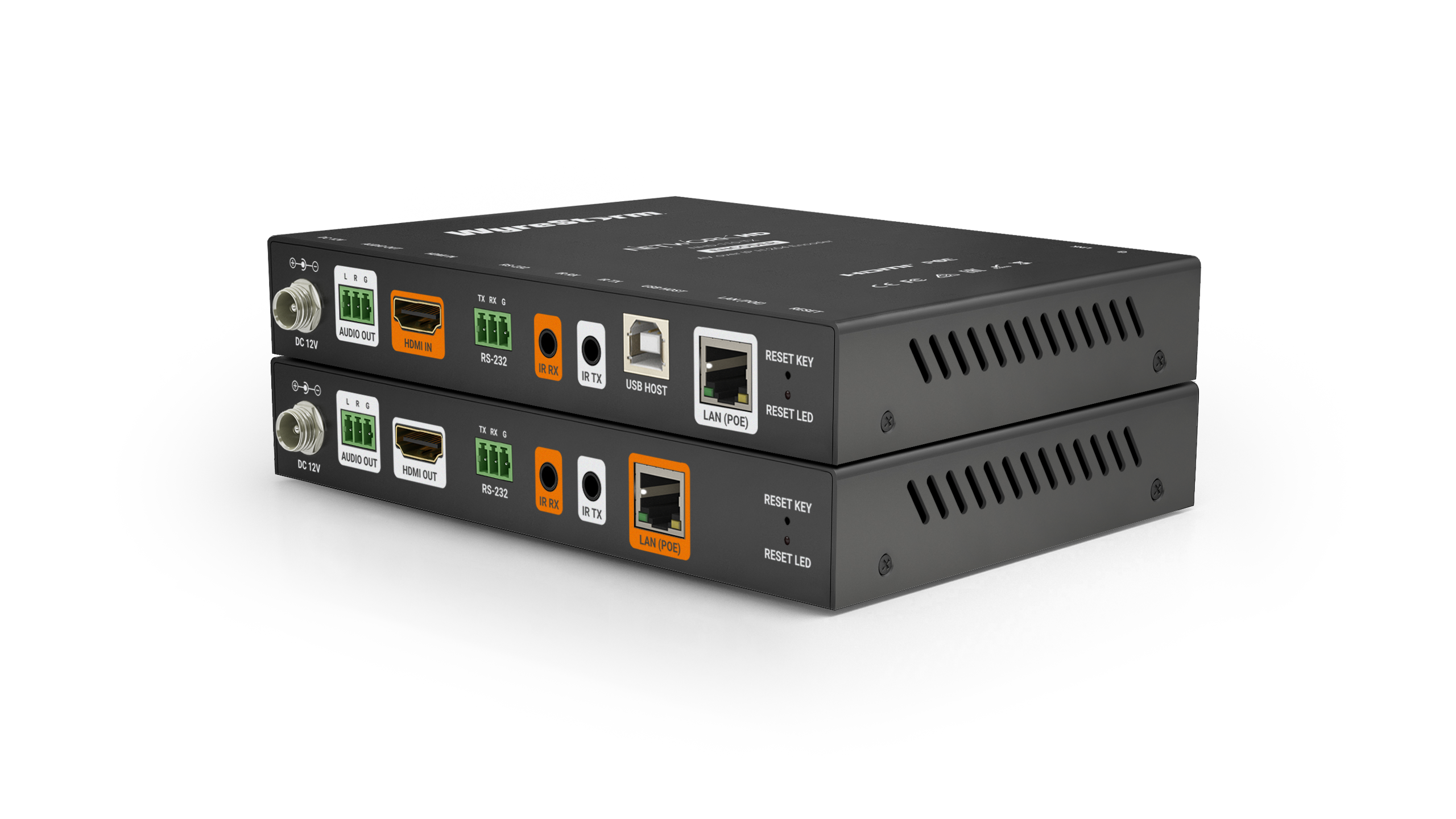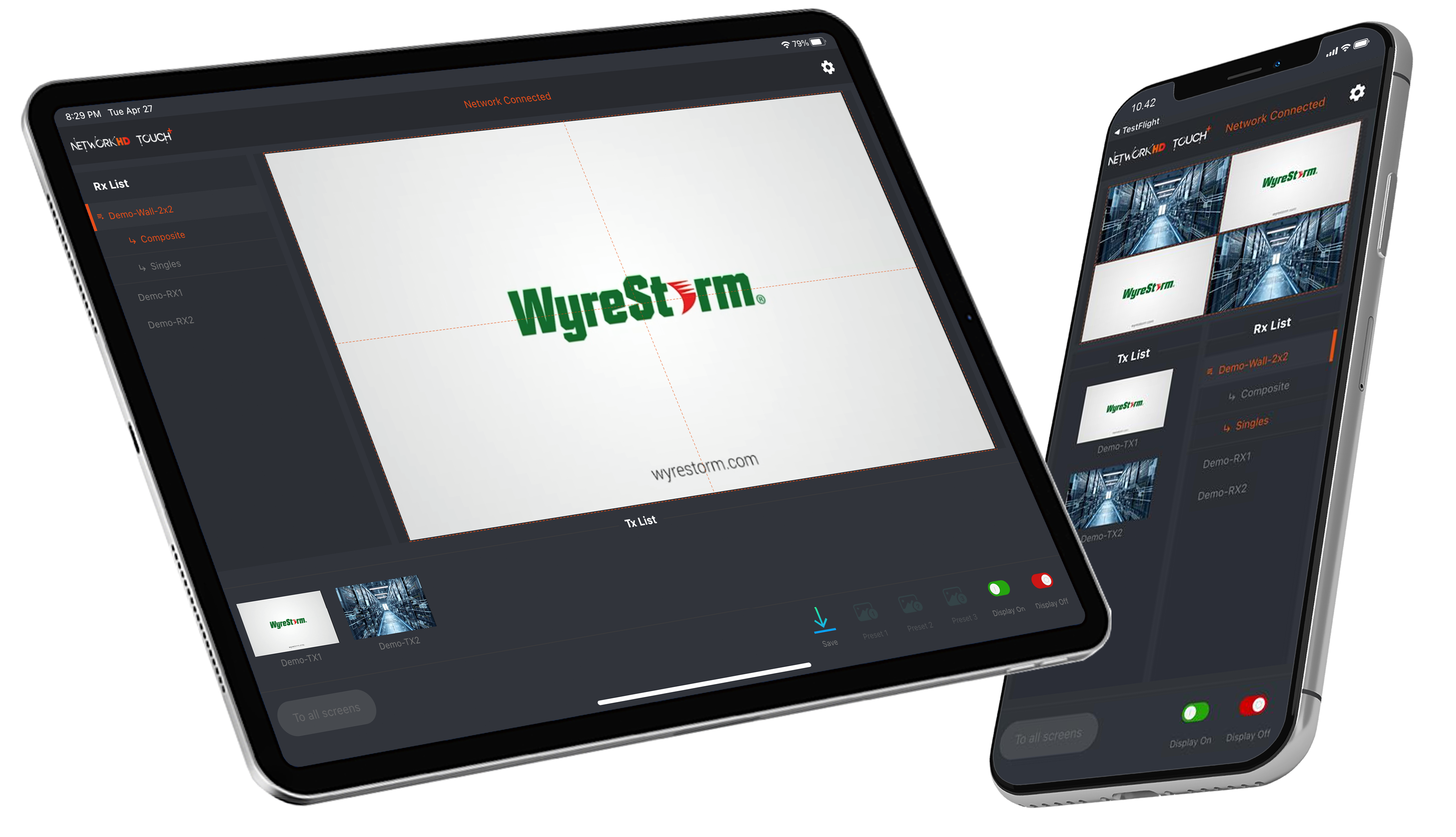 ---