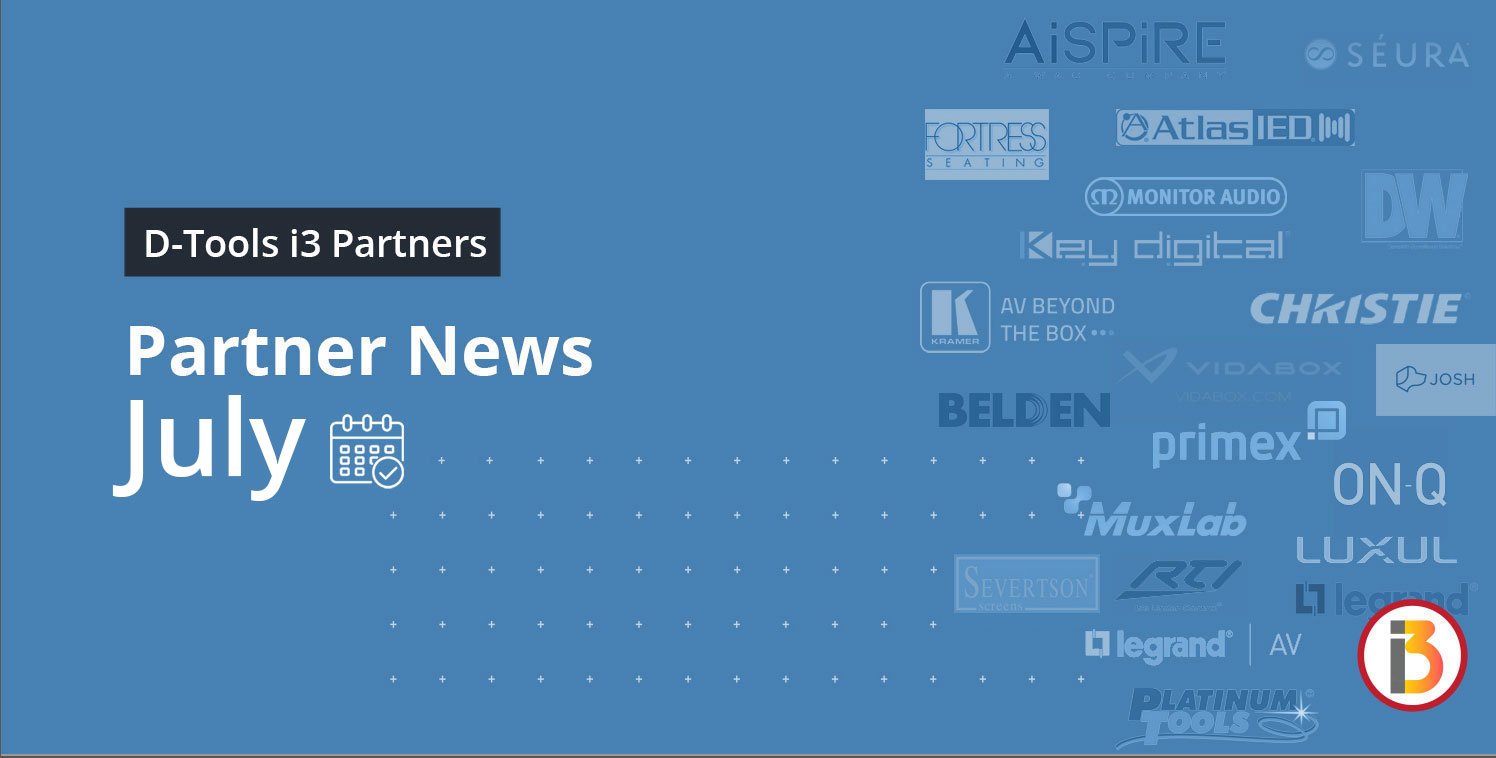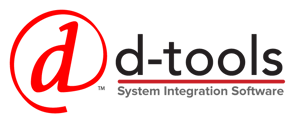 D-Tools i3 Partners realize the importance of bringing you their product information and have chosen to support the D-Tools user community by joining the program and making their product data directly available through D-Tools software. Read on for the latest supplier company news and product updates.
---

Integrators are finding success utilizing complete low voltage systems like the AiSPIRE RPS, a Remote Power Supply System for next-generation lighting solutions that are easy to use, yet versatile enough for the savviest Technologist. Easy to conceal behind your AV Units while surface mounted on a wall inside a mechanical closet, the Class 2 RPS can be powered by any common line voltage wall receptacle.
Choose from a 4 Channel or an 8 Channel system that feeds clean low voltage DC current to power a vast selection of high lumen lighting fixtures that utilize different currents.
The AiSPIRE RPS offers up to 150-Watt and 300-Watt total load options with no minimum load requirements, providing flexibility in your lighting layout by allowing for fixture runs at long distances. The power supply can be controlled using DMX512 protocol and has a convenient RJ-45 Jack on the side of the housing to easily connect to your master control system of choice.
Each channel can be addressed on the driver for simple DMX commissioning
More advanced users can change the frequency of the Pulse Width Modulation and LED dimming curve from Linear to Logarithmic, to fine-tune your lighting system even further. Static fixture options in both 36-volt and 18-volt allow for flexibility of maximum lumen performance or additional fixtures per channel when wired in a series.
Tunable White fixtures with the highest naturalness rating are also available, serving the most discerning clientele. Coupled with decorative and step light options, AiSPIRE offers the most comprehensive RPS system on the market today.
The AiSPIRE Universal RPS is UL Rated as a Class II power supply so it can be utilized with any industry or legacy component rated for constant current input, providing smooth dimming without flicker or inherent noise. Designed and engineered to ensure maximum quality and reliability, the RPS is the "Go-To" low voltage powerhouse.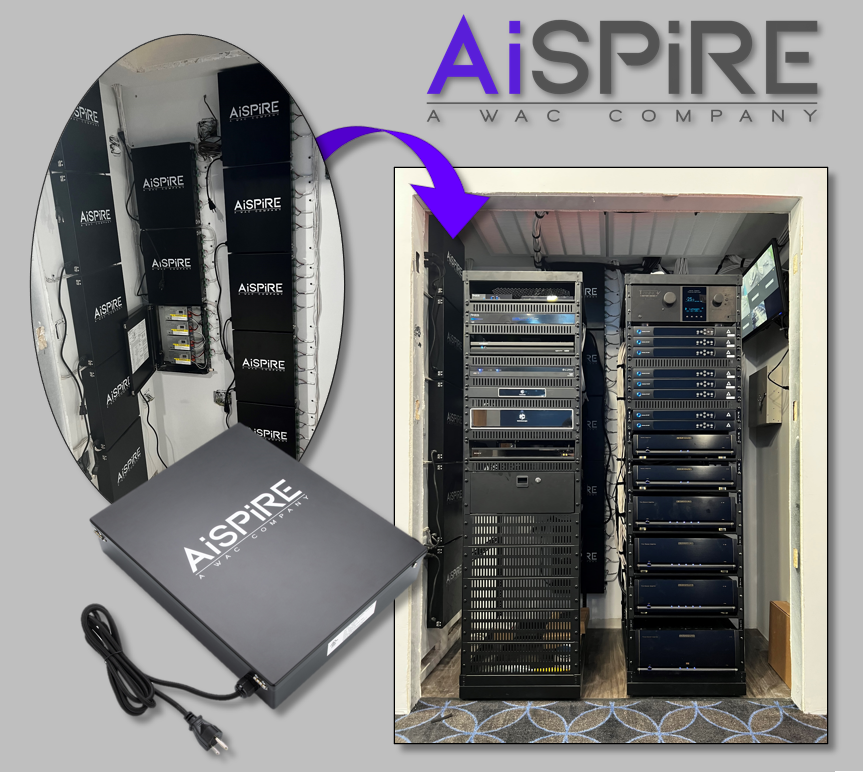 ---

Deploy IP Devices over Twisted Pair up to 1000m!
With New Altronix Pace1KRT, Long Range Single Pair Ethernet Adapters
Altronix, the recognized leader in power and data transmission products for the professional security industry, introduces the newest addition to its portfolio of PACE® Long Range Ethernet Solutions. The PACE1KRT is a long-range Ethernet adapter kit that transmits data and power via twisted pair (shielded or unshielded). These units provide seamless network transmission over two conductors in hard-to-reach locations such as elevators and other industrial environments.
"This long range cost-effective solution is ideal for deploying high performance video surveillance cameras and other IP devices for myriad security and facility operations applications with distances up to 1000m." said Ronnie Pennington, Director of Sales for the Americas at Altronix Corporation.
The new Pace1KRT Long Range Single Pair Ethernet Adapter Kit includes the Pace1KR Receiver and Pace1KT Transceiver. The Pace1KR Receiver is powered via any PoE midspan, such as the Altronix NetWay® series to pass PoE/PoE+ to the Pace1KT transceiver over single pair up to 1000m. The Pace1KRT provides auto detection and protection of legacy non-PoE cameras/devices.
Altronix products are NDAA, TAA compliant, and carry a lifetime warranty.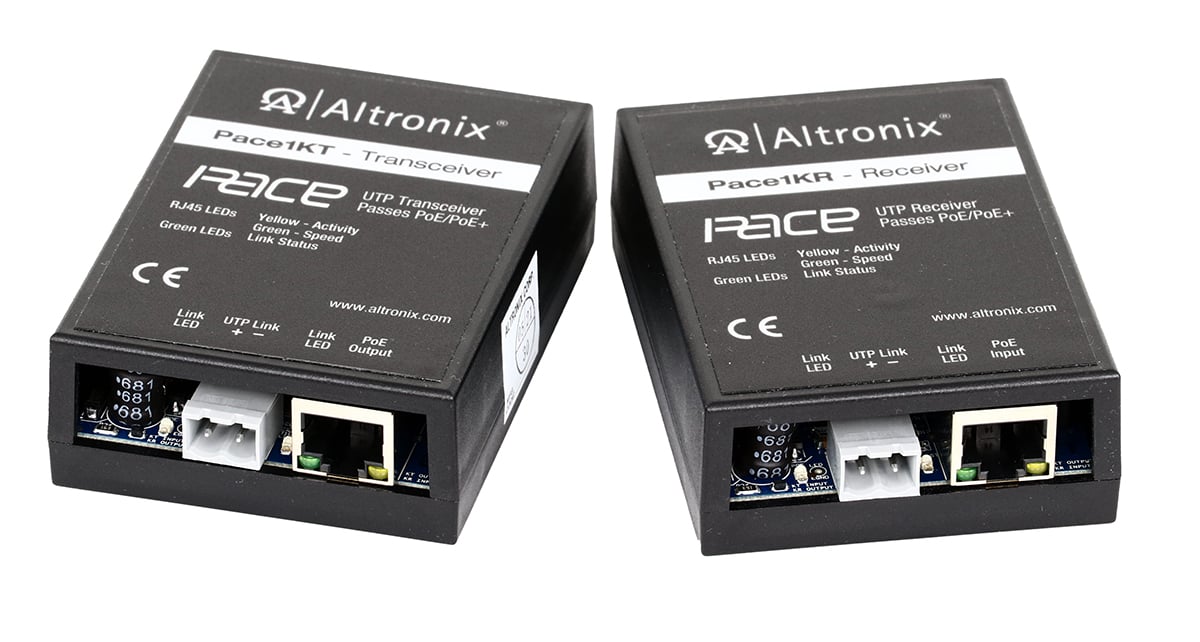 ---

AtlasIED's Digital Audio Platform Elevates the Soundscape at Meubitrend Furniture Factory with Crystal-Clear Audio for Music, Paging and More
Factory work is notoriously noisy, but when the biggest distraction is not the loud equipment but 80 competing individual radios and speakers, something must be done. That's why Dutch furniture makers Meubitrend turned to AtlasIED to streamline and simplify the sound in their 20,000-square-meter factory. Whether working in an office, a retail setting, a factory or at home, workers around the world often turn to music to increase their productivity and creativity. Employees at Meubitrend's factory in The Netherlands are no exception. Listening to music was supposed to make their workday more pleasurable but all the workers' listening devices playing at once were cluttering the soundscape of the factory, not to mention crowding the physical workspace. Instead of being melodic, the result was downright unpleasant.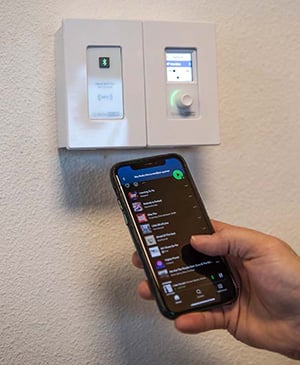 "People come in in the morning, and they take off their jackets, grab a cup of coffee and put on the radio," explained Ferdi van den Berg, Marketing Director at pro audio distributor Mennegat Trading. "Meubitrend workers would use small, portable devices, which they put on their own desk or workstation, and there was music all over the place. All different radio stations, all different noises; it was a mess."
In a wide open space, like a factory floor, such distractions can be frustrating for workers, turning their attention away from maintaining the high standard of quality that has been attached to the Meubitrend name for more than 40 years.
The company needed a centralized digital audio system that would give their workers the enjoyable work environment they desire, with clear sound and opportunities for personalization, while eliminating the grating cacophony of sound that was getting in the way of a successful workday. Red more about the solution: https://www.atlasied.com/meubitrend-furniture-factory
---

5 NEC Changes Integrators Need to Know
Behind the scenes of the National Electrical Code® (NEC) are 18 code-making panels that review and update this important electrical safety code.
Learn about five code changes happening in the 2023 NEC (released later this fall).
1. Article 720 was removed
Article 720, Circuits and Equipment Operating at Less Than 50 Volts, will be removed.
2. Cables for limited-power and fault-managed power systems are part of Article 722
Article 722 will combine cable requirements for Class 2 and Class 3 cables and introduce a new cable classification (Class 4) into a single article.
3. Class 2 and Class 3 circuits remain in Article 725
Only Class 2 and Class 3 power-limited circuits will remain part of Article 725.
4. Article 726 was created for Class 4 circuits
Class 4 circuit requirements can be found in the 2023 NEC under Article 726. Cables for Class 4 systems can be found under Article 722, along with cables for Class 2 and Class 3 systems.
5. Article 727 is now Article 335
Article 727 has been relocated to Article 335 so it's considered part of Chapter 3 among the cable articles.
Learn more at www.belden.com/Blogs/Smart-Building/2023-NEC-5-upcoming-changes-integrators-need-to-know.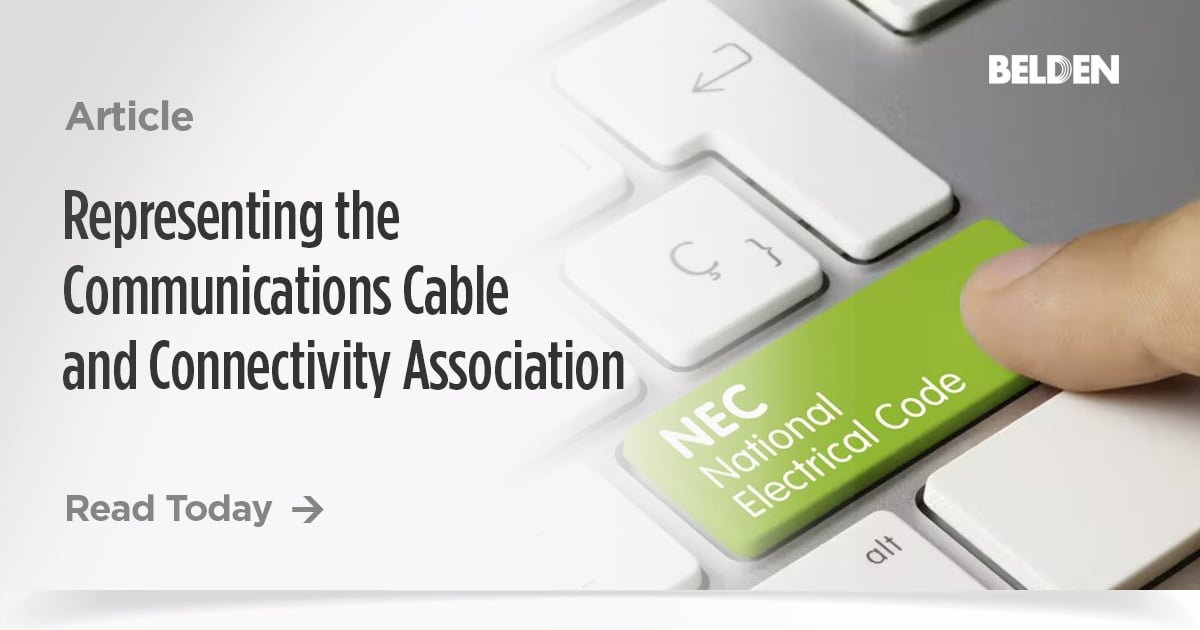 ---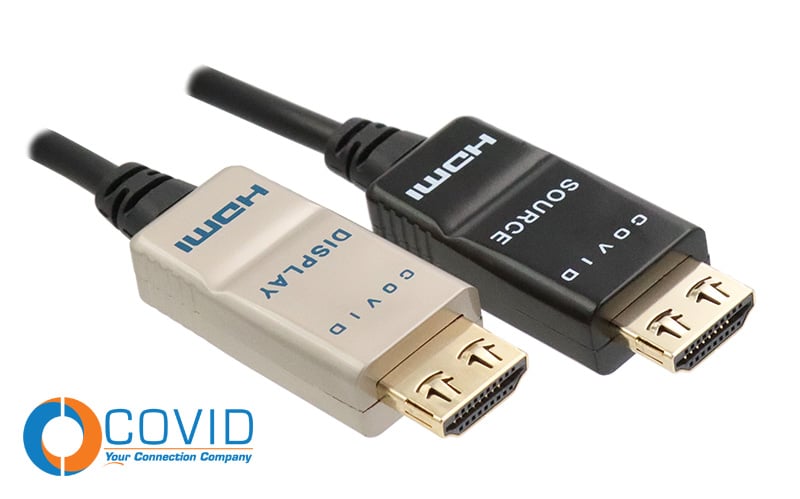 The UHD Future Is Solid With Covid, Inc. 4K and 8K HDMI Active Optical Cables
Plenum and Non-Plenum 4K and 8K HDMI AOCs From Covid, Inc. Deliver the Highest Quality Transmissions
Celebrating its 40th year as the premier industry-trusted connectivity supplier, Covid Inc. announced its family of plenum and non-plenum 4K and 8K HDMI Active Optical Cables (AOC).
"The future is no less than UHD with momentum building toward 8K," said Norm Carson, President at Covid, Inc. "We're supporting integrators on projects with the cable assemblies to support ultra-high-definition 4K and 8K signals over long distances. Along with up to 8K UHD video signal transfer, these cables provide the highest quality and value for commercial installations."
The 4K HDMI AOC cable transmits UHD resolutions up to 2160p @ 60Hz (4K - 18G). They support multichannel audio, Dolby TrueHD, and DTS-HD Master Audio and are EDID, CEC, and HDCP compliant. The 4K plenum cables are available for a variety of lengths up to 300 feet. Models are available with a unique detachable connector that pulls easily through tight spaces or conduits, and snaps back into place once the cable is installed. For 8K installations, the company offers a plenum HDMI AOC that supports resolutions up to 7680p @ 120Hz (8K - 48G) at distances up to 100 feet.
More information about Covid Inc. is available at covid.com.
---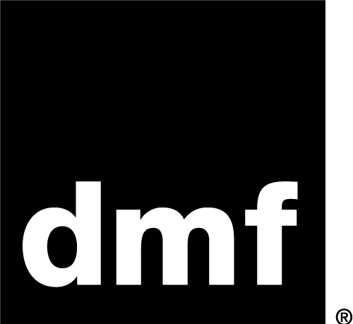 DMF Retrofit Kits: See things in a whole new light
Retrofitting DMF downlights into existing fixtures is the quickest, most economical path to enhancing a living space. With improved color representation and multiple interchangeable options, our lights can radically transform how a room looks and feels. Just plug in, lock, and click into place.
Our DID series modules feature integrated drivers and broad controls compatibility, making the process fast and simple. The in-house designed driver takes dimming down to all new levels, providing exceptional control with soft on/off and smooth flicker-free dimming down to 1%. And while others can accomplish this using centralized controls, ours is the only one that can do it on an incandescent dimmer or dimming circuit. And with a multitude of options, including brightness, color temperature, light distribution, and specialty lenses, the DID Series light modules offer enhanced lighting capabilities without sacrificing stellar efficiency, high-performance and an easy to install modular design. Available at the DMF Portal now!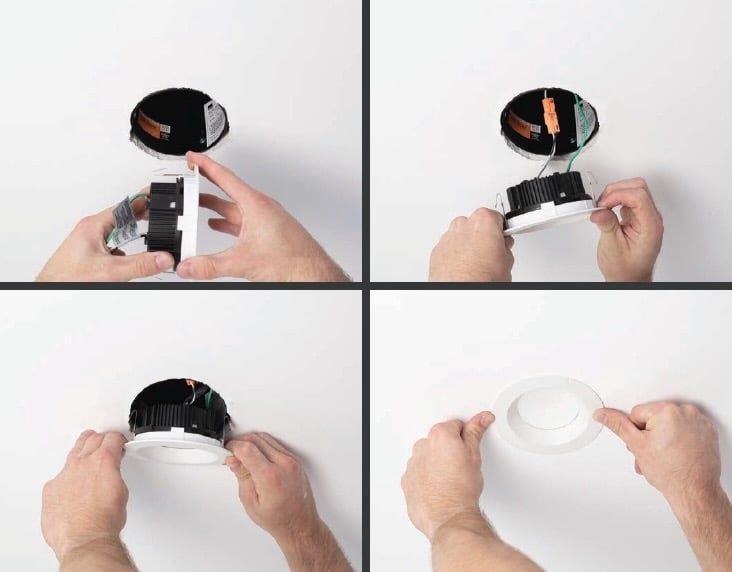 ---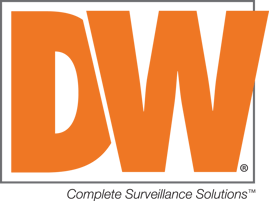 'Works with DW Spectrum IPVMS' Tech Partner Webinars
One of the most popular features of DW Spectrum IPVMS is its vast array of technology partners, including cloud storage, access control and video analytics. DW has a large library of recorded webinars where representatives from the tech companies introduce their products and demonstrate how their solutions work with DW Spectrum. You can find the videos at www.digital-watchdog.com/webinars, www.digital-watchdog.com/videos, www.vimeo.com/digitalwatchdog and www.youtube.com/digitalwatchdog.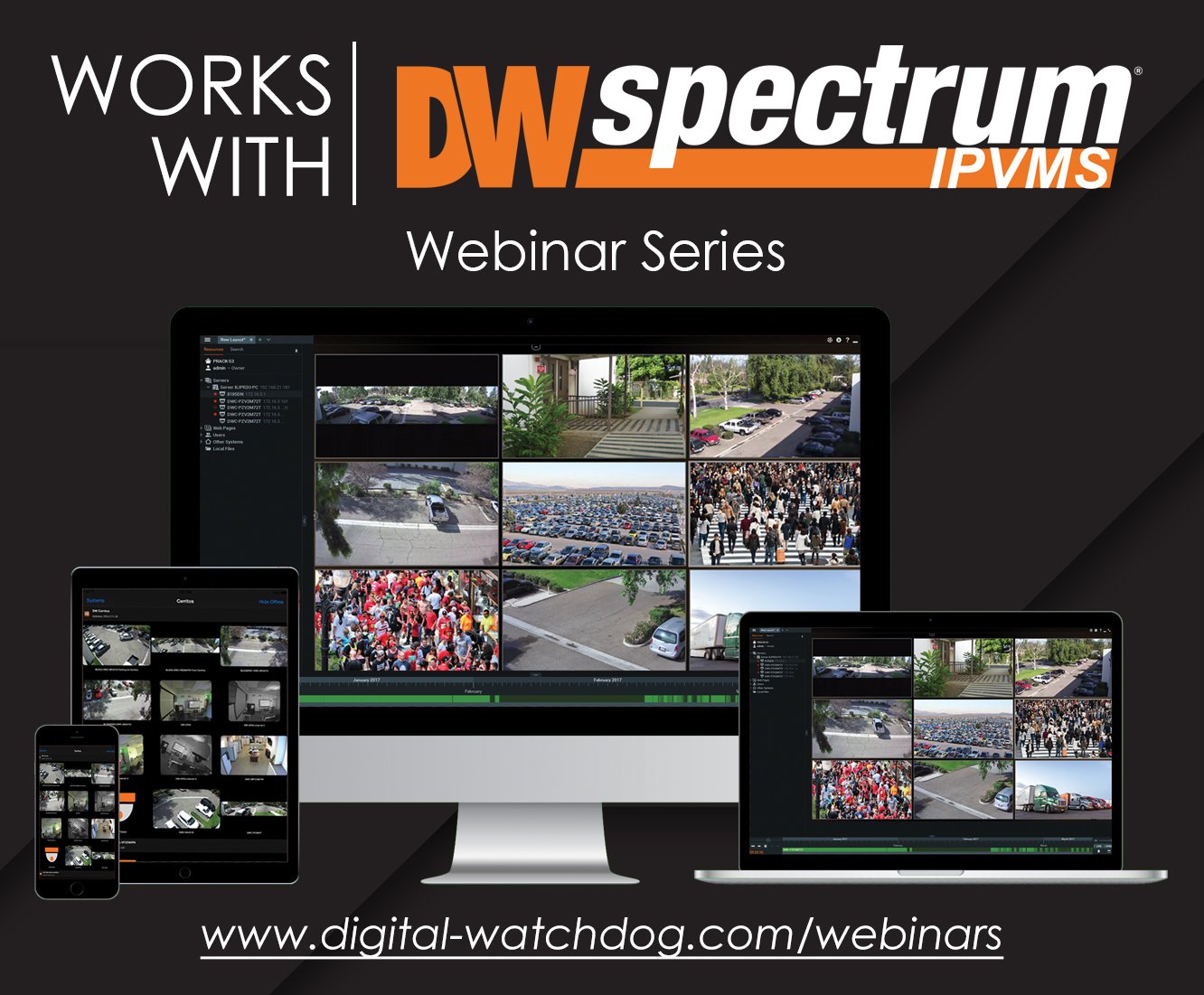 ---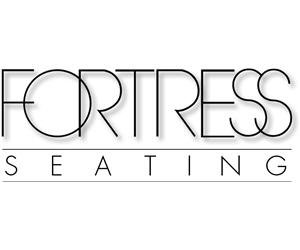 NOVA ~ STILL ALL THE RAGE!
After enjoying an amazingly popular first year, NOVA continues to be the people's choice for theater seating.
The factory floor is bursting with NOVAs in all colors and configuration.
Nova has it all including knockout good looks, exceptional comfort and superior lumbar support.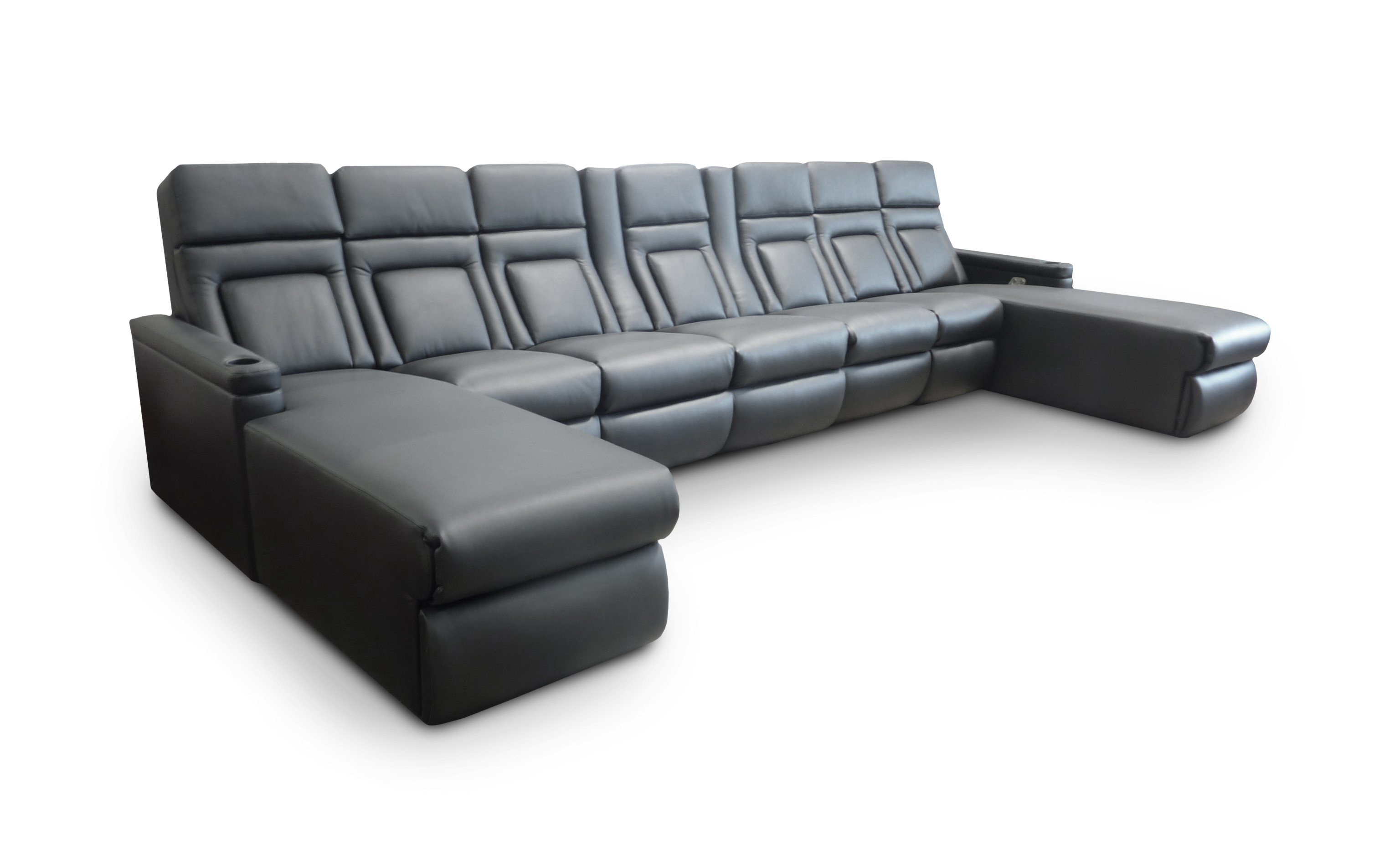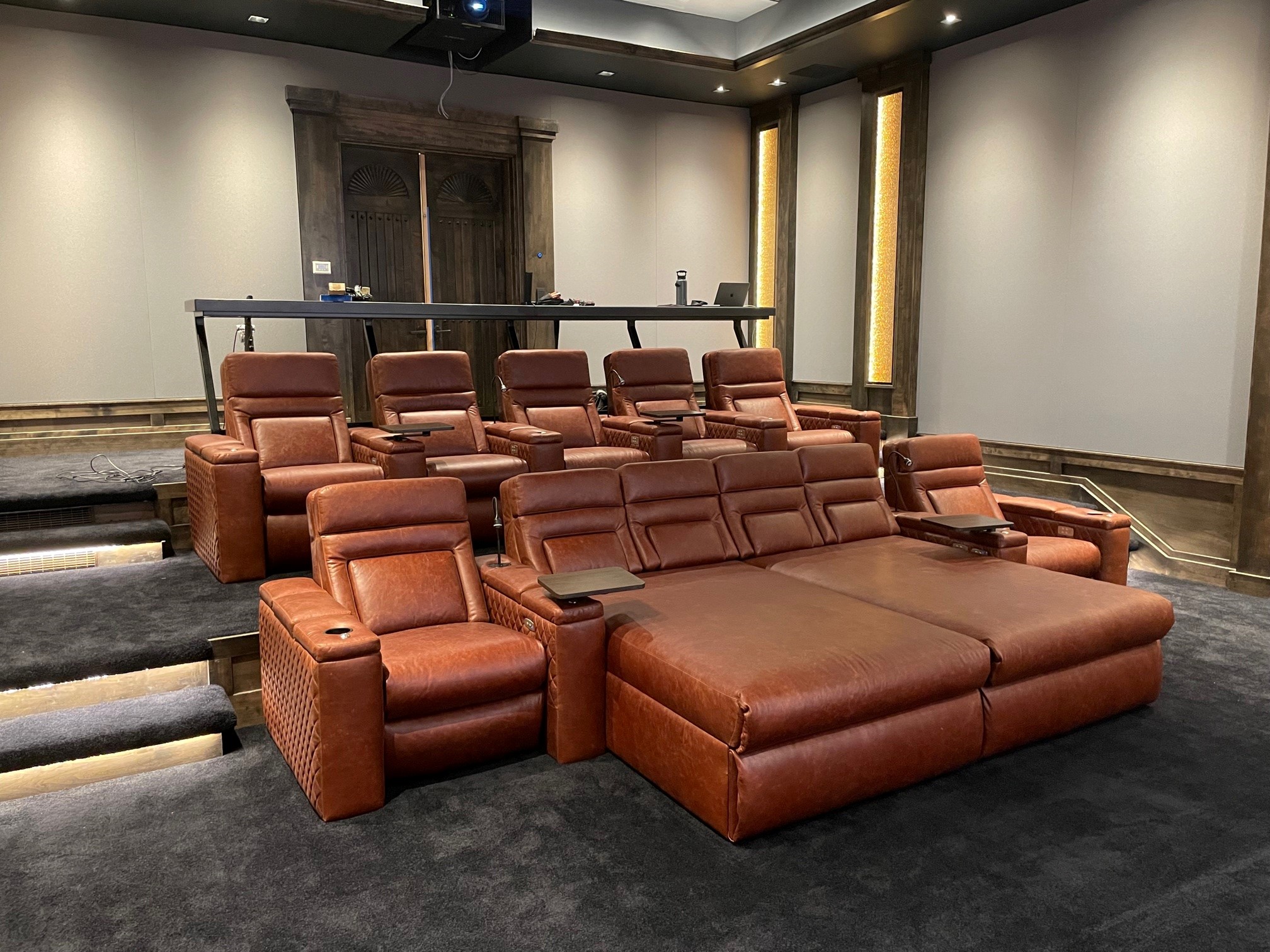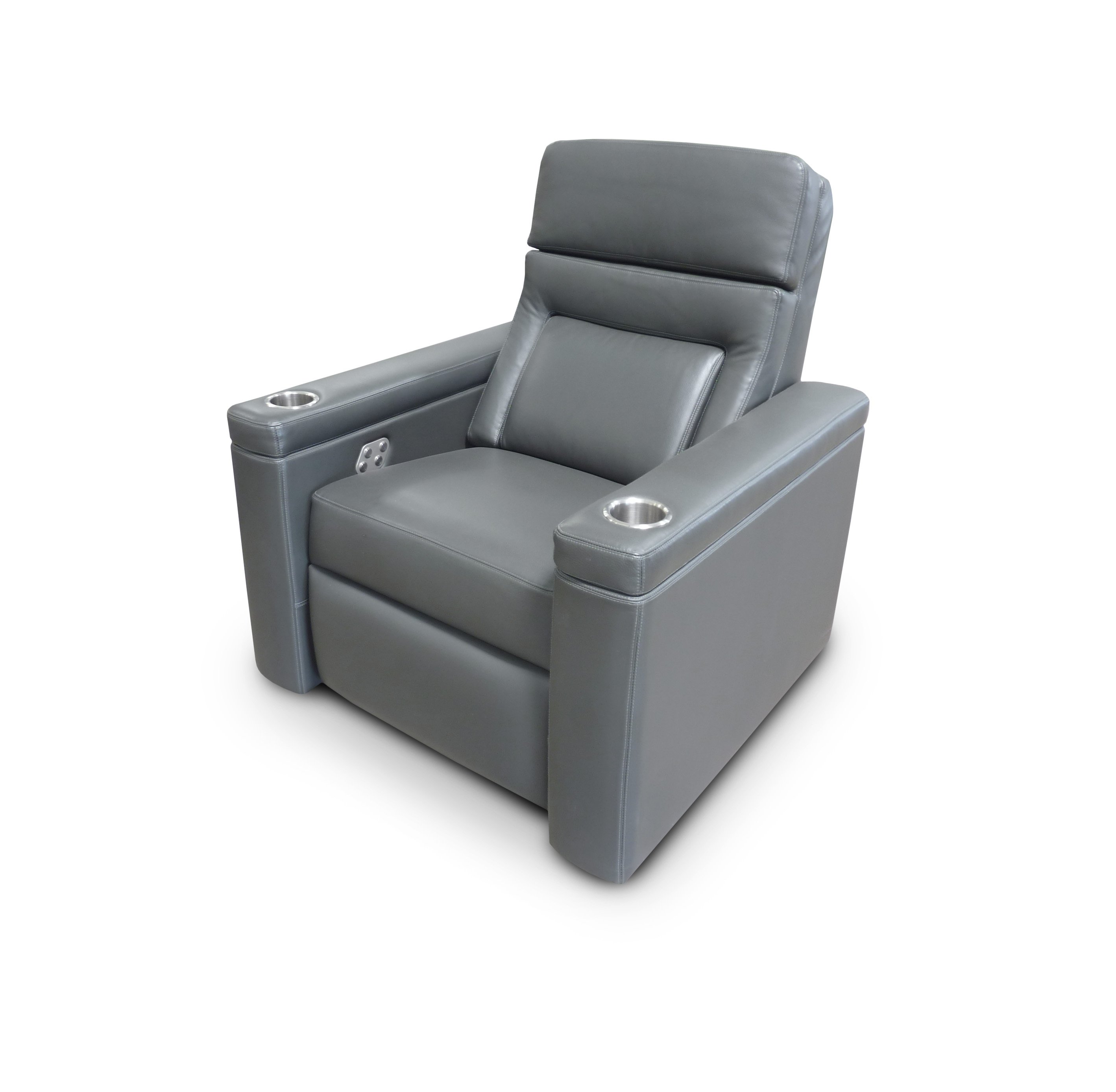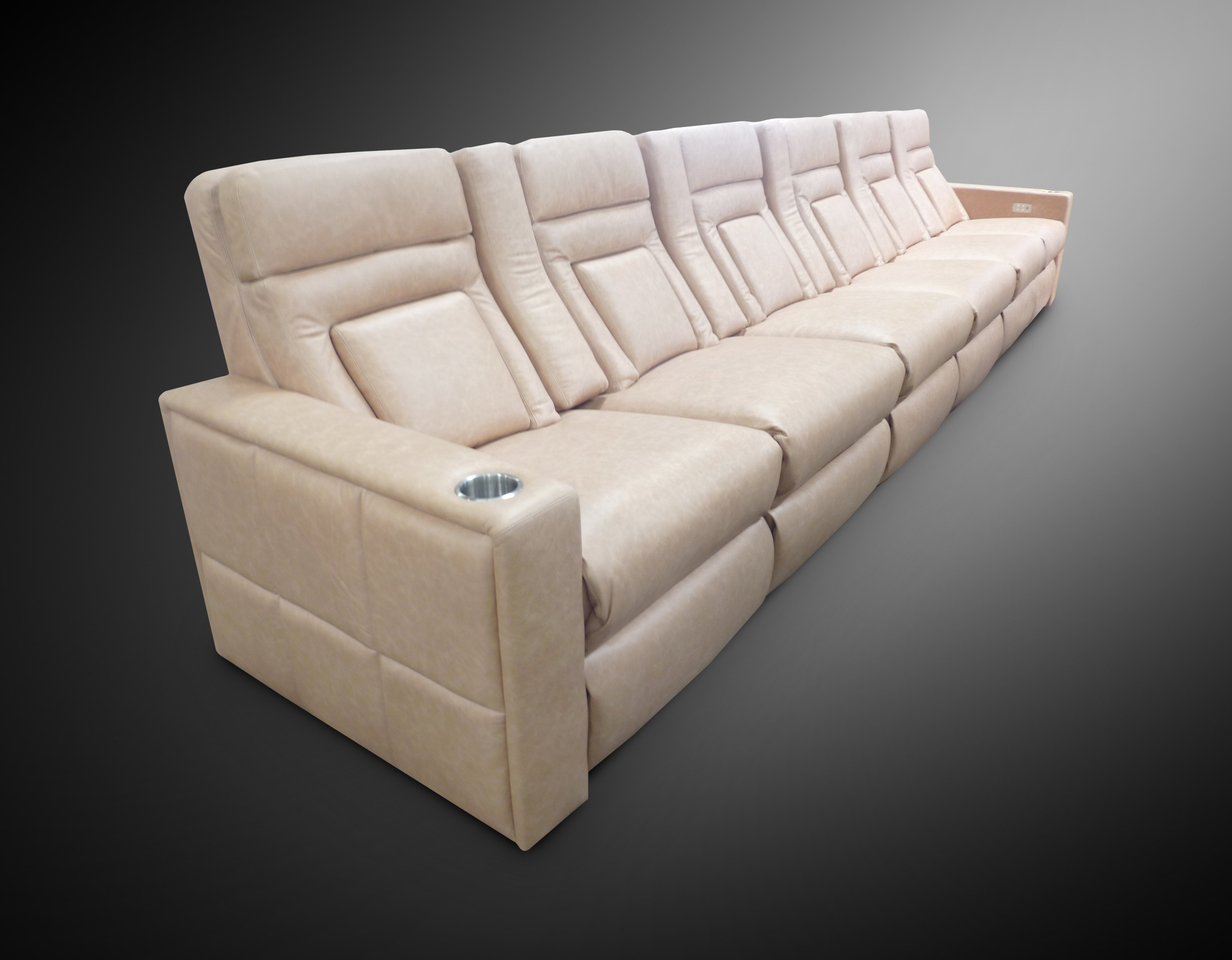 ---

Hisense, provider of high-performance televisions and innovative display technologies, announces the rollout of Dolby Vision to their flagship L9G Laser TVs. A first for Hisense Laser TVs, Dolby Vision is a premium entertainment experience that brings extraordinary color, contrast, brightness, and detail to the screen. Beginning June 28, owners of the award-winning L9G TriChroma Laser TV will receive the free Dolby Vision upgrade via an automatic firmware update.
Unlike the projector-only offerings from competitive brands, Hisense's Laser TV is an end-to-end solution with projector and screen bundled together. Laser TV has a fixed throw distance, fixed screen size, and a high-quality ambient light rejecting surface that Hisense has engineered specifically for its own ultra-short throw laser console. This certainty of product performance ensured that Hisense's Laser TV could deliver customers an incredible Dolby Vision HDR viewing experience.
What was already impressive in terms of color reproduction, brightness, and contrast, the L9G Laser TV will be made even better with Dolby Vision, delivering an ultra vivid picture experience when enjoying entertainment in Dolby Vision. As Hisense continues to expand their Laser TV offerings, the brand remains dedicated to providing home entertainment products with premium features at outstanding value.
Learn more about Hisense's L9G TriChroma Laser TV here:
https://www.hisense-usa.com/tv-and-audio/televisions/all-tvs/100L9G-CINE100A_100-trichroma-laser-tv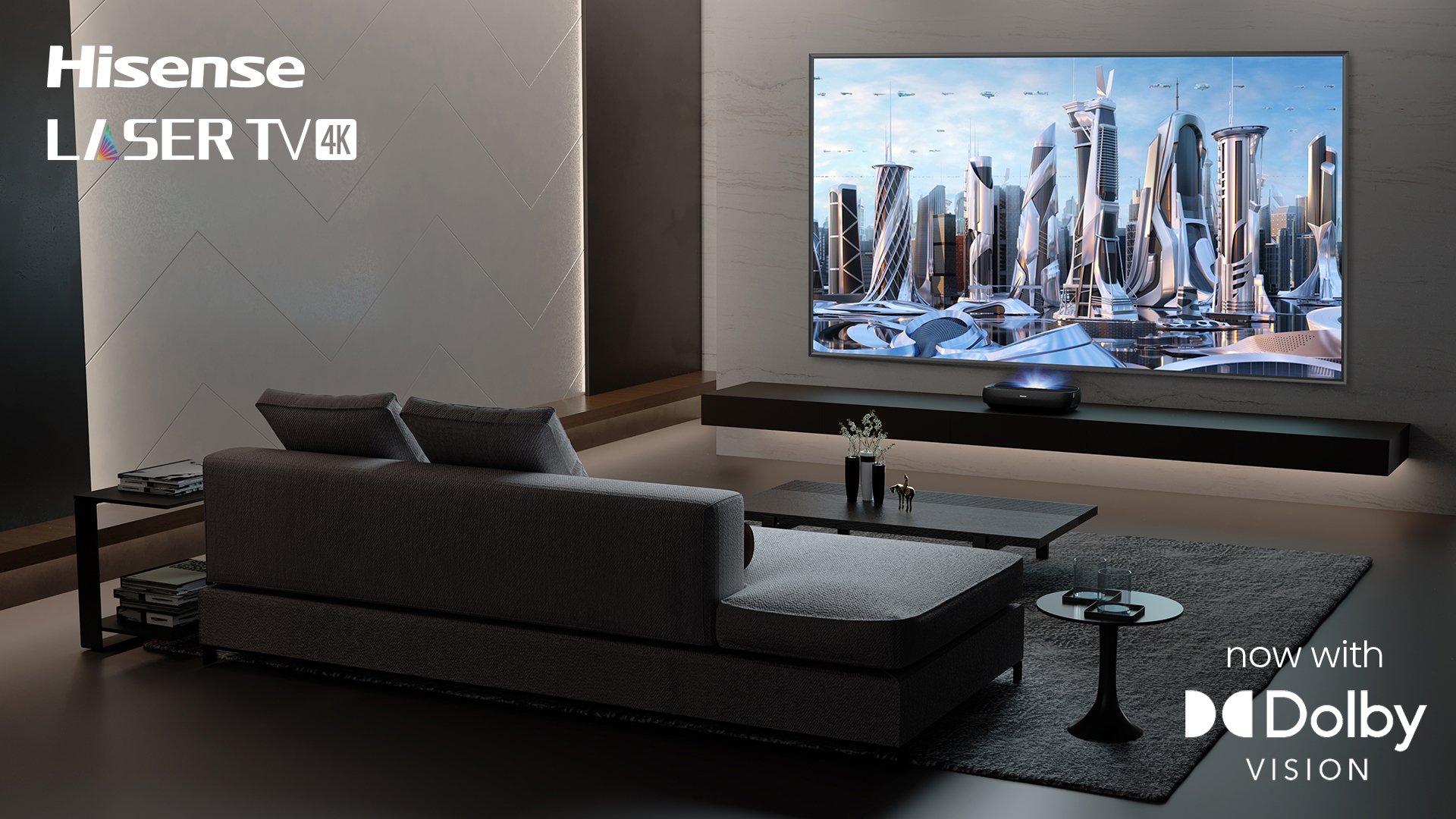 ---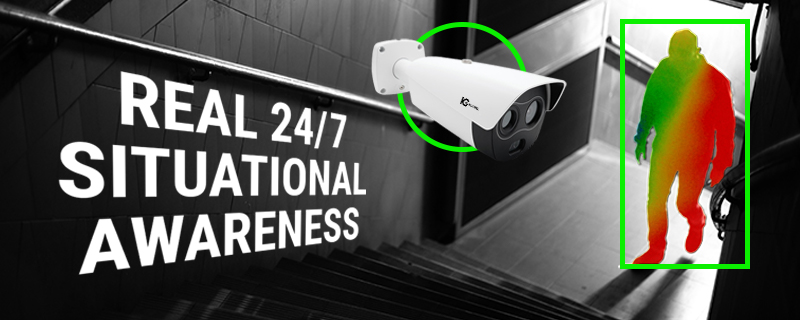 IC Realtime's THIP-B2078FL-IR is a
dual-function wide spectrum "supercam" with
both a Thermal Imager and a Starlight IP camera.

THIP-B2078FL-IR can see heat signatures through fog
and bushes, record thermal digital records, sense overheating, and send alerts to help prevent damages while the visible light Starlight color side keeps watch.
---
The indoor/outdoor weather resistant thermal security
camera that won't price you out of an opportunity.

---

Crestron Flex Small Room Conference System with Jabra® PanaCast 50 Video Bar for Zoom Rooms™ Software and Microsoft Teams® Rooms
The UC-B31-Z and UC-B31-T Crestron Flex tabletop conferencing system provides a small room video conference solution for use with Zoom Rooms™ software and MST Rooms. It supports single or dual video displays1 (not included) and features a tabletop touch screen, Jabra® PanaCast 50 video bar, UC bracket assembly, PoE injector, and cables. Available in 4 options including a wall mount and tabletop version:
UC-B31-T (MST table topversion)
UC-B31-Z (Zoom table top version)
UC-B31T-WM (Teams Wall Mount Version)
UC-B31-Z-WM (Zoom Wall Mount Version)
---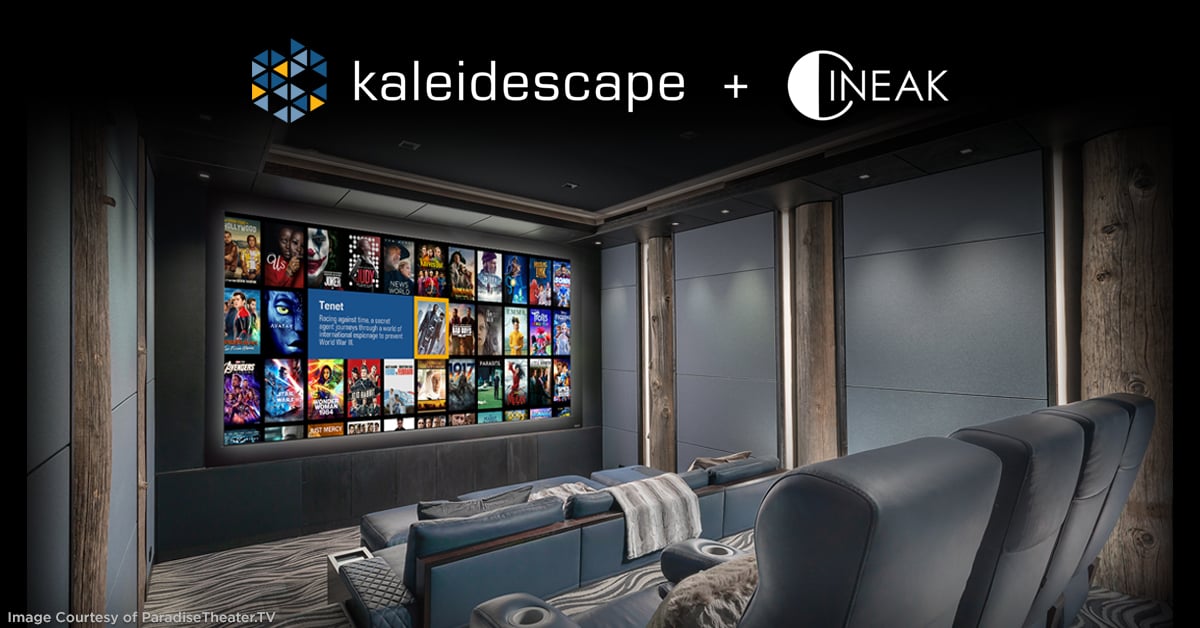 Kaleidescape Partners With CINEAK

Combining premium-quality playback with the luxury seating experience for private cinemas. 


Technology Designer Magazine conducted an exclusive feature story on how Kaleidescape, maker of the ultimate movie player, and CINEAK, the benchmark of luxury seating, partnered to illustrate the importance of how technology and design lead to the ultimate in luxury entertainment experiences.
"Kaleidescape makes the ultimate movie player for private cinema and media systems that define a premium experience," said Tayloe Stansbury, CEO, Kaleidescape. "Combine this with CINEAK, the leaders in luxury home cinema seating, and you have an unparalleled experience, one that embodies comfort, style and control that wraps you up in the movie watching moment."
Founded in Belgium and family run for two decades, CINEAK has revolutionized the luxury seating experience through its passion for design, quality of materials, level of customization, technology, craftsmanship and attention to detail. Along with over 13,000 movies, TV series, and concerts available from its industry-leading movie store, only Kaleidescape players are designed to present movies at full reference, with lossless quality audio. The Kaleidescape system is designed to play 4K HDR movies with a video bitrate four times higher, while reproducing lossless quality audio with a bitrate ten times higher, than any streaming device.
CINEAK and Kaleidescape are the perfect match for anyone looking to deliver the ultimate luxury private cinema experience.
Check out the feature story here and be sure to read the full interview with CINEAK's Alvin Hellemans, President and Founder, and Laurens Nuyens, Managing Director, and their talk about private home cinemas, their collaboration with Kaleidescape, and creating luxury experiences in the home.
---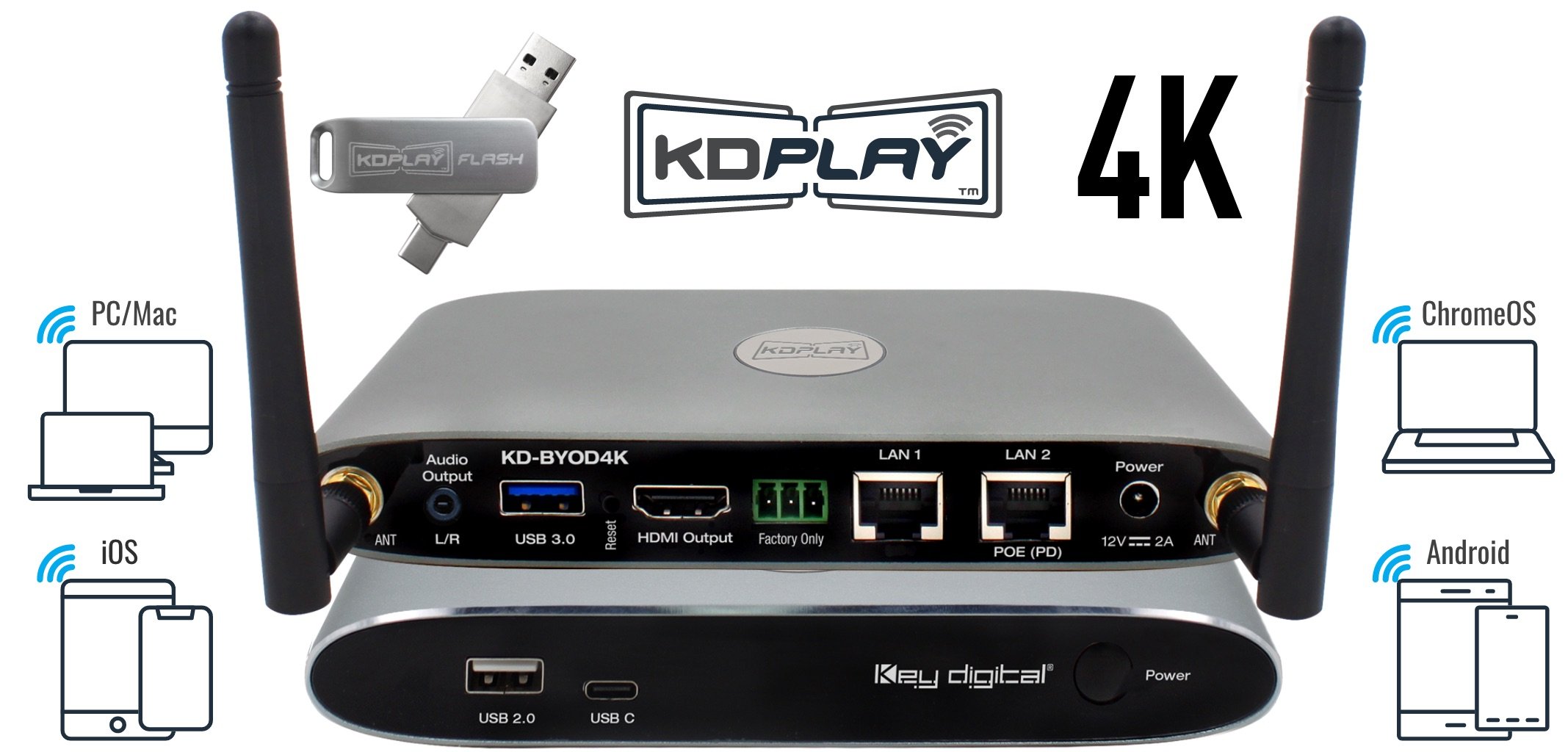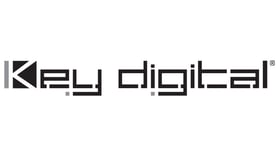 4K KDPlay Wireless Presentation Gateway for PC, Mac, iOS, Android and Chrome OS devices. Full and Multi-Presenter Viewing Modes. Screen Mirroring via LAN or WiFi with built-in Antenna.
KD-BYOD4K wireless presentation gateway for the KDPlay™ system enables presenters to cast content to their display or projector from their Windows, Mac, or Chrome OS laptops, iPads, iPhones, Android tablets or phones via WiFi. Multiple attendees may cast simultaneously, encouraging teachers and students, trainers and participants, all to collaborate regardless of their connection type and without the hassle of wires. KD-BYOD4K features annotation, moderator management and touchscreen/mouse control for a true interactive experience. KD-BYOD4K supports 4K output resolution as well as fullscreen or auto sizing multi-presenter viewing modes.
Key Features:

Wireless Presentation Gateway: Connect via WiFi to wirelessly cast content from device.
Bring Your Own Device: Cast from Windows and Mac computers or Android devices using KDPlay™
KDPlay™ Flash Included: Software auto-launcher with USB and USB-C connections allows Additional
KDPlay™ Flash sold separately.
4K/UHD Source & Display: Supports incoming signals and outputs at 4K/UHD for optimal clarity of

Accessories:

Power Supply: KDPS60W12VQ, 12V/5A, screw-in type
IR Remote Control: KD-RMMLV
Rack ears / Operating Instructions / Warranty Card

Benefits:

Audio De-embedding: Audio of the casted device is de-embedded at the unit's analog L/R audio connector for ease of integrating with audio amplification and mixing systems.
Simultaneous Secure Dual Network: Two network ports enable concurrent connection to Public and Private networks for ease of guest access without compromising security.
Four-Level Security: Including casting / pairing pin and Device-type permission options, AES-256 + RSA-1024 encryption.
Moderator Management: Administrator may start & stop device casting via web control page.
Web GUI Administration: Access unit setup, moderator, and security tools on web browser through LAN.
3 year limited warranty included. USA based tech support, product design, and engineering.
Read more about this product here and check out our website for more of our products!

---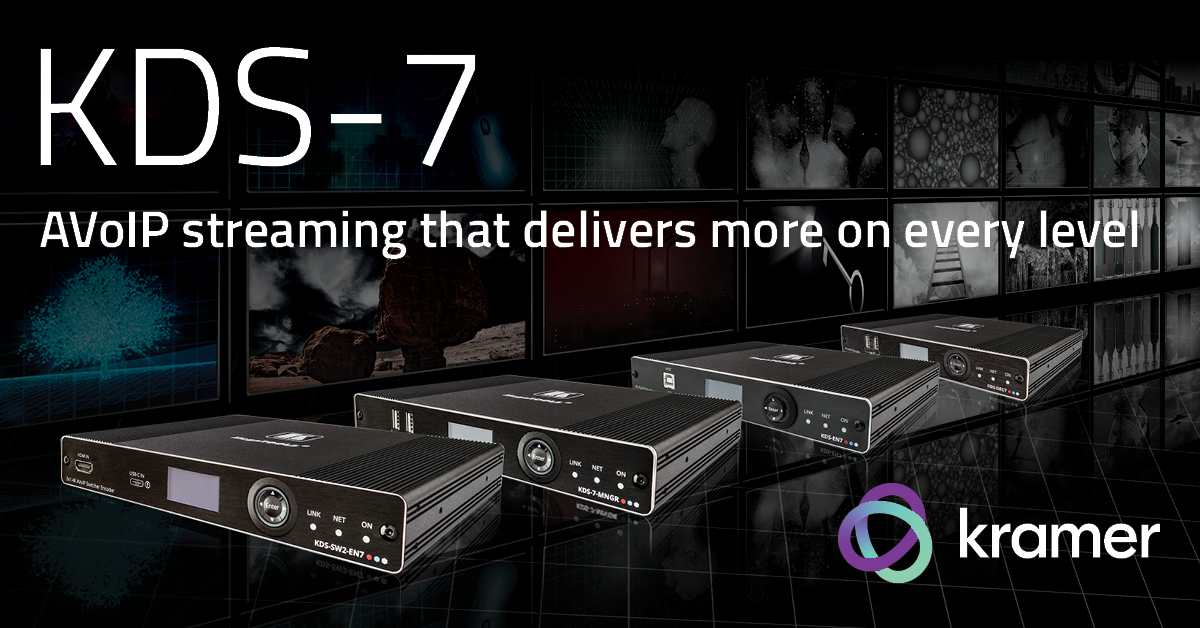 Kramer KDS-7 – High-performance, highly scalable AVoIP streaming solution.
The KDS-7 line comprises a full range of encoders and decoders, supports 1K video sources, enables simple and fast deployment, easily scales to any size AV installation, and provides state-of-the-art management capabilities, all while delivering a superb user experience.
Kramer KDS-7 series delivers 4K60 4.2.0 resolution that brings the finest details to the fore, with the convenience of USB-C for simple connectivity and simultaneous charging and rich control of video wall options. With KDS-7, integrate the AV solution into any IP network with ease; no A/V know-how required. Kramer AV-enabled spaces of any size can be built quickly and simply. Use of existing ethernet wiring, simple configuration of switches, and reduced need for skilled technicians speed deployments and reduce costs. Plus, preserve the integrity, availability and confidentiality of the IT network with this highly secured and resilient AVoIP solution.
A perfect fit for enterprise, education, military or government sites of any size, get a full AVoIP streaming solution for anywhere low-latency, high-quality 4K60 video presentation is required with Kramer KDS-7.\
---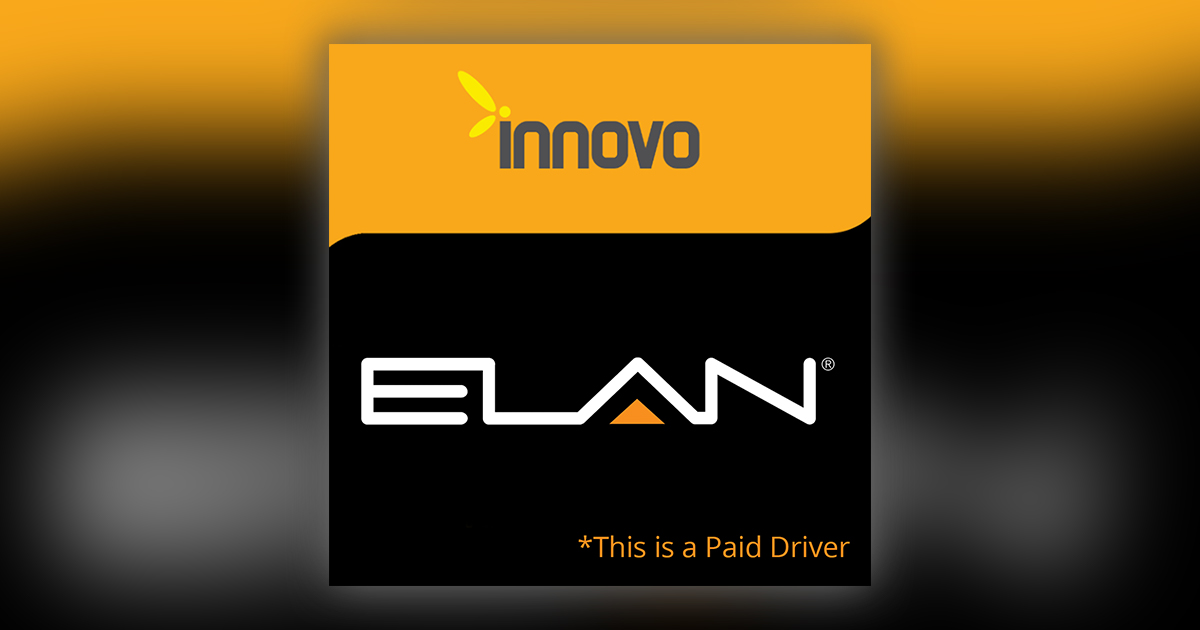 Control your LEA Connect Amplifiers with this two-way Driver from ELAN
Attention ELAN Control Systems users, you can now integrate Connect Series amps into your ELAN systems with the ELAN Driver from Innovo. You can: Auto configure the number of zones, auto-discover coupled sources, and more… Get More!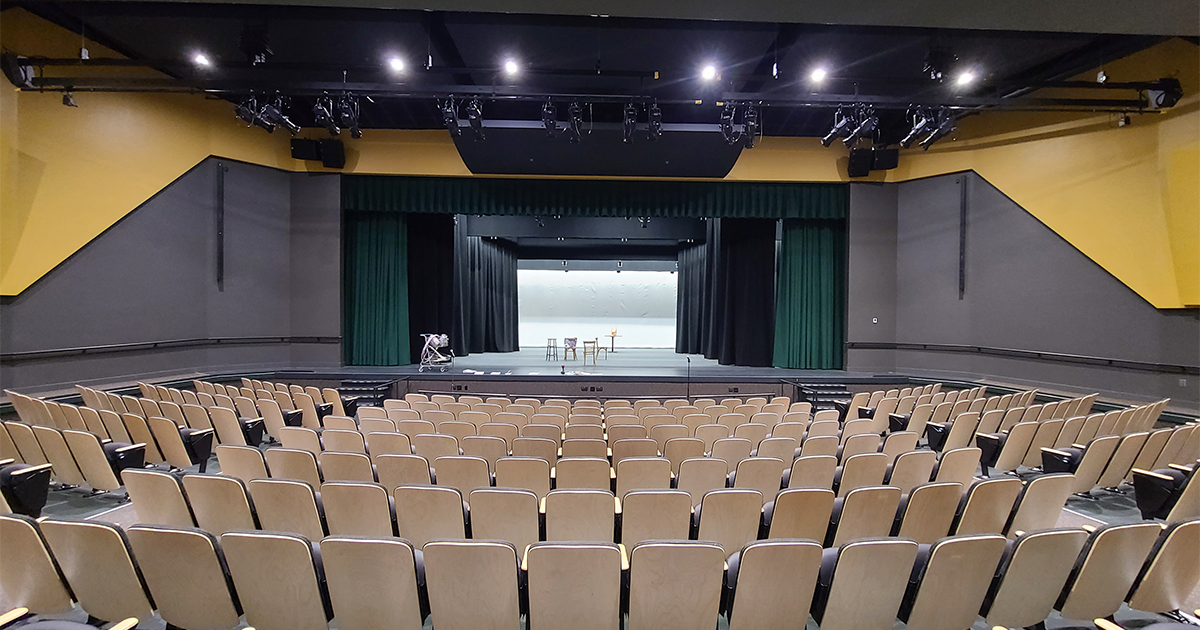 Growing High school Performing Arts Center upgrades to LEA Smart Amps
When running into delivery issues, CCI Solutions needed a powerful and dynamic audio system to accommodate a growing Performing Arts Center. Enter, LEA Connect Amps… Get More!
35 Go to Songs for Audio System Testing
System testing is a crucial step for any Av installation. If you don't feel like creating your own playlist, the team at LEA Professional has you covered… Get More!
---

Mass distribution and management of HDMI audio, video, IR, RS232, and USB signals on a network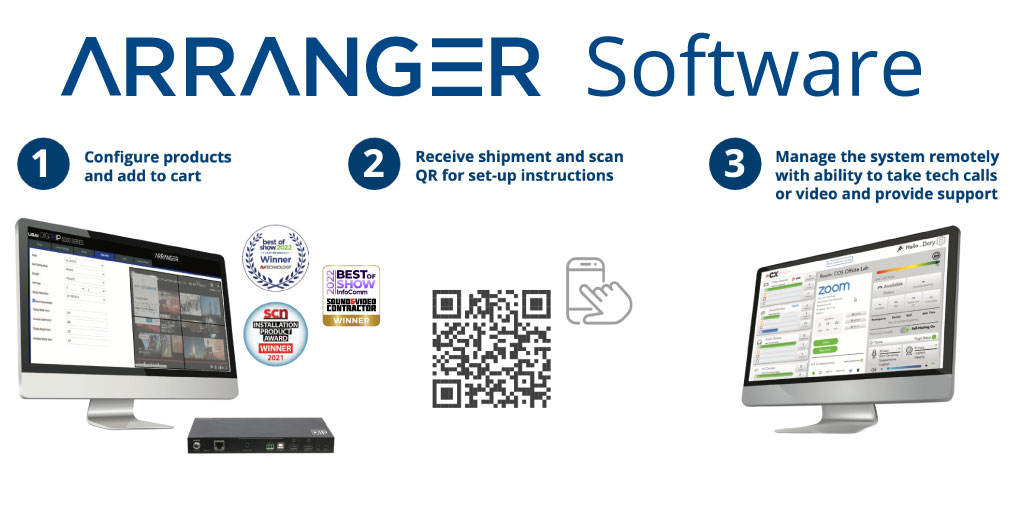 Liberty's Arranger AVoIP Software Takes Home Best of Show at InfoComm
Liberty is proud to announce that its new AV-over-IP software and hardware platform, Arranger, has won two awards this year. In 2021, Arranger won an SCN Installation Product Award in the category of Most Innovative IoT Product. This year, Arranger won Best of Show at ISE for both AV Technology and Sound & Video Contractor, and it won Best of Show at InfoComm 2022.
Liberty has been manufacturing AVoIP for over seven years and was a first adopter of the technology. During the pandemic, our product team worked to build a reliable IP video hardware and software control solution that requires NO advanced programming skills to operate at a fraction of the cost relative to the competition, and provides mass distribution and management of HDMI audio, video, IR, RS232, and USB signals on a network.
System integrators and end users need intuitive yet robust software tools to help build and manage AVoIP systems easily. Liberty's award-winning AVoIP platform solves that problem by providing an easy-to-use and intuitive interface that is feature-rich and doesn't need any coding.
Just as Important as the software is the powerful and reliable hardware host. Arranger is designed to fully leverage the powerful capabilities of all Digi IP hardware. One software platform to build, manage, and control all Digi IP and AV devices on a network for MANY vertical applications. Click here to see all available options!
Contact your Liberty AV Solutions team for more information.
---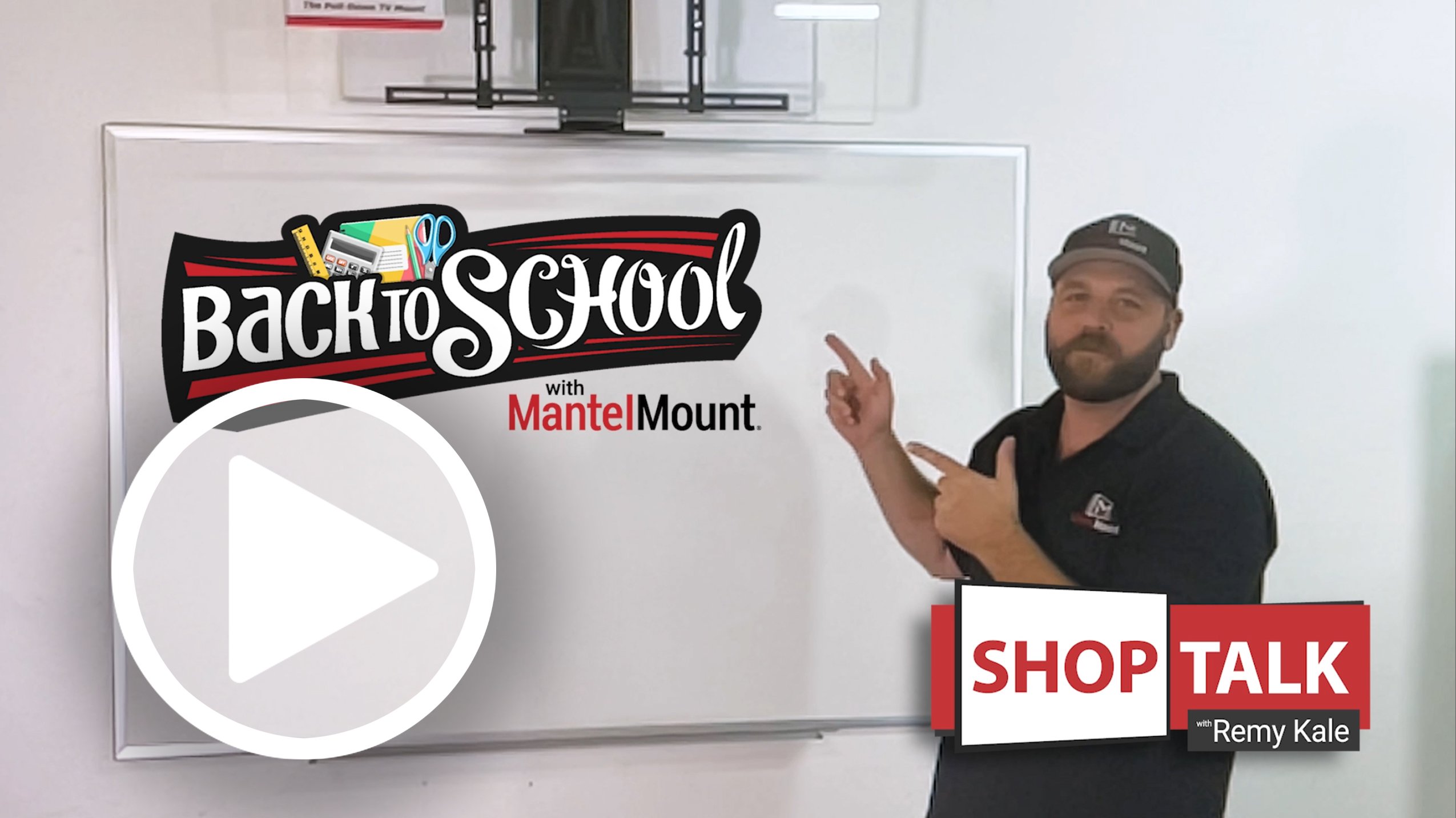 Back To School - with MantelMount Shop Talk
Our mounts are proving to be a great asset in the classroom.
See how MantelMount is improving learning in school.
---

Monitor Audio IMS-4 Music Streamer
Featuring BluOS™ technology and Apple AirPlay 2, Monitor Audio's IMS-4 is a versatile music streaming solution designed for custom install projects requiring premium sound quality.
BluOS™ technology allows the IMS-4 to stream to four separate zones and its BluOS Controller app offers complete flexibility: streaming from music services, easy access to music libraries and voice control through a smart device.
Accessed through the app, or one of the many supported integrated control systems including Control4, Crestron and RTI, multiple IMS-4 Music Streamers can be integrated with other BluOS devices to provide up to 64 zones of music. Each zone can perform together in perfect sync or play different streams to different zones. Lossless music can be played at up to 24-bit/192kHz to every room in a home network and, through BluOS, IMS-4 can deliver millions of Master Quality Authenticated (MQA) recordings, which captures and recreates the sound of the original studio performance.
Apple AirPlay 2 provides the IMS-4 with even greater flexibility as Siri allows users to request the track they would like to hear and state the room they would like it to be played in. Like BluOS, Apple AirPlay 2 lets the music be enjoyed separately or in sync throughout the home.
The IMS-4 music streamer's discreet design (1U of rack space) ensures it can be easily incorporated into any custom installation project. Analogue and digital inputs allow the addition of a cable box or other non-network sources, and makes them available in every zone. The IMS-4 even includes a system interrupt to let doorbells and fire alarms be heard.
The IMS-4 music streamer is the perfect partner for Monitor Audio's amplifiers, such as the IA150-8C. Each of the amplifiers are quick and easy to install and have been engineered to give a stunning performance.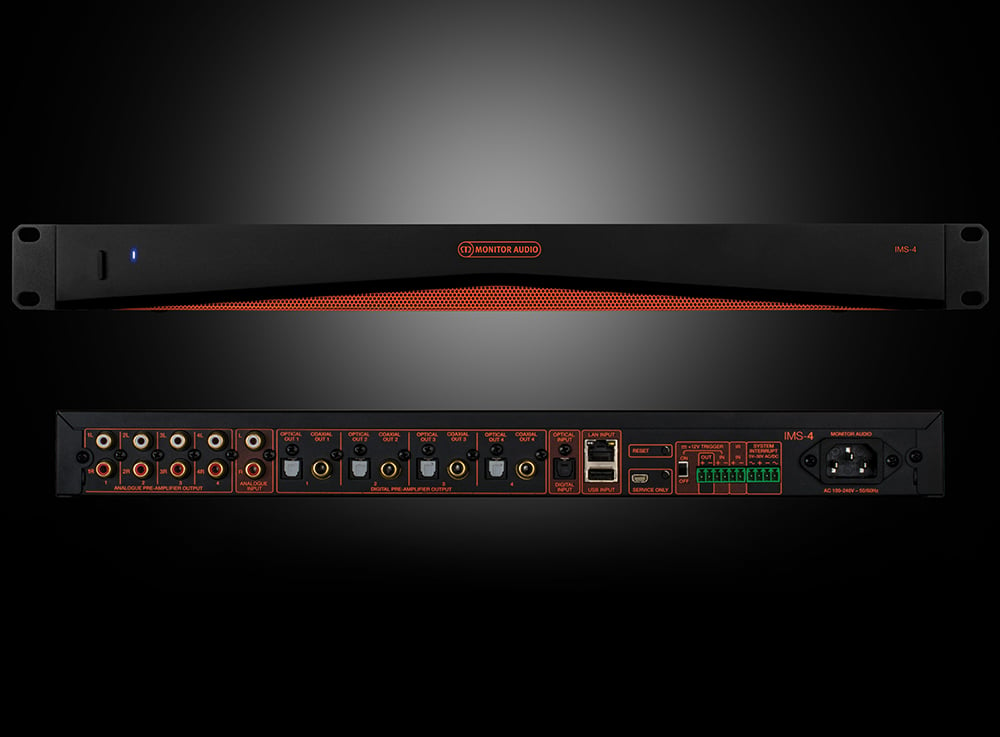 ---

Platinum Tools ezEX-RJ45™ Termination System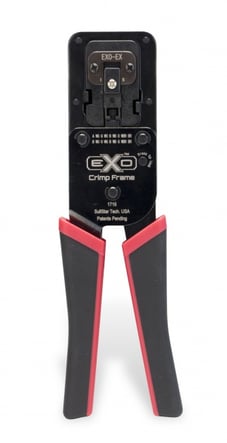 The ezEX-RJ45™ Termination System provides a solution for terminating larger diameter twisted-pair cables, with conductor sizes up to .048 inches. The ezEX-RJ45™ connector has a hi-lo stagger design to increase performance and accommodate larger conductors found in Cat5e, Cat6, and Cat6A cables while maintaining the EZ® pass through design. This allows you to verify the wiring sequence before terminating. The EXO™ professional crimp tool and EXO-EX die set pair with the ezEX-RJ45™; connectors to ensure a flush cut and reliable termination every time. Saving time and money without sacrificing performance on high-end jobs.www.nsiindustries.com/platinumtools, call (800) 749-5783, or email info@platinumtools.com.
For additional information on Platinum Tools and its complete product line, please visit
---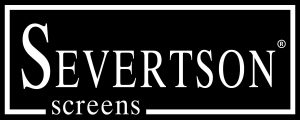 Severtson Screens Broadway Series
Broadway Series is a collection of fixed frame projection screens that offer a sturdy extruded aluminum 6-piece frame with a 2 3/8-inch bezel, wrapped in light-absorbing black velvet which provides a clean, sharp appearance. It is an excellent solution for any venue needing a quality, high-performance projection screen, such as any home theater, sports bar, educational facility, or conference room.
The Broadway Series fixed frame offers an affordable projection screen and the same excellent quality that has come to be expected from a Severtson screen. Broadway is available with white and grey projection materials and numerous sizes, making it ideal for a variety of lighting situations. Its appearance does not distract from the projected content, but instead quietly enhances the viewing experience with its perfectly tensioned viewing surface and precision-aligned black velvet frame.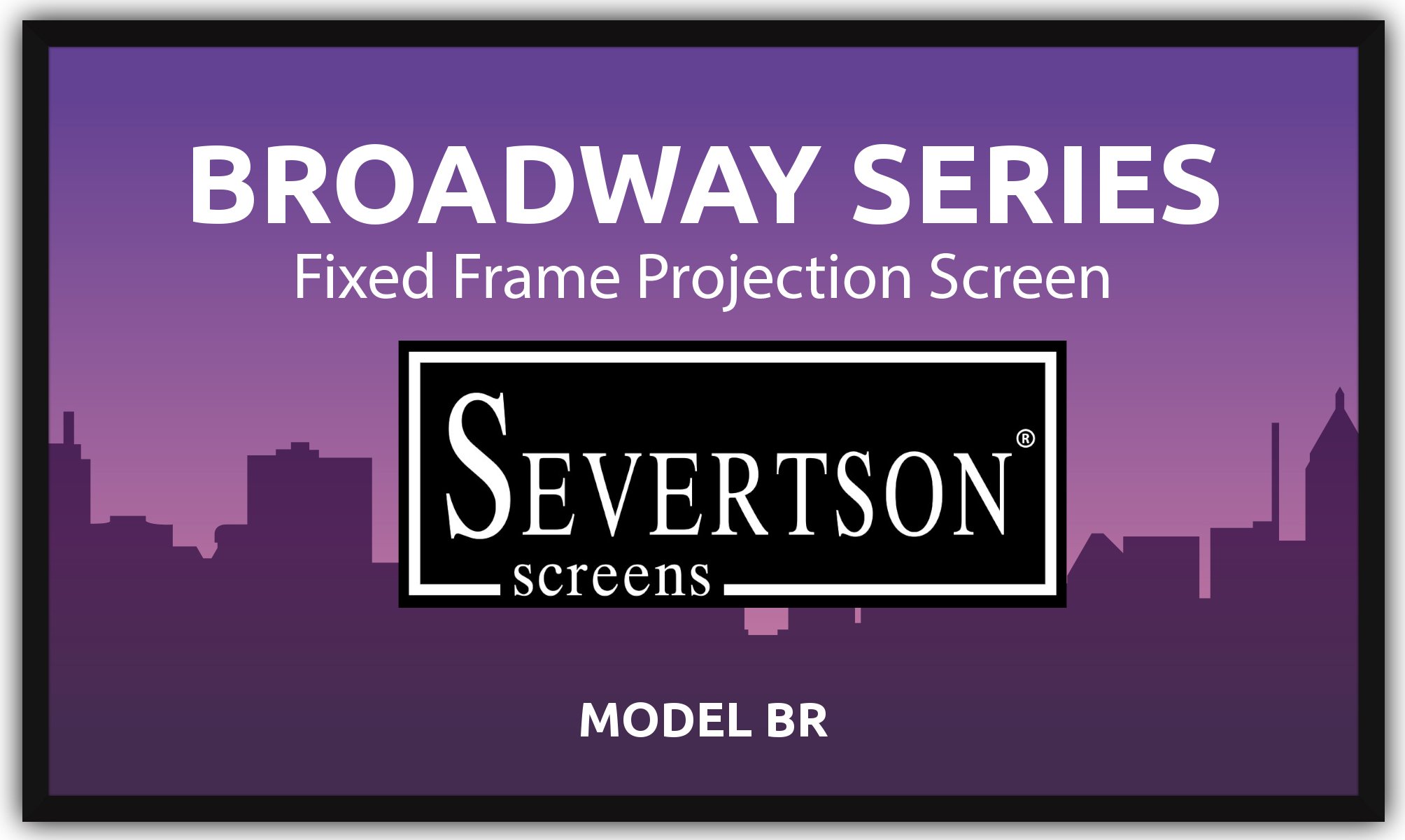 ---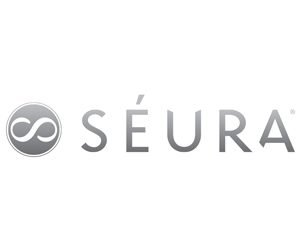 Séura Shade Series TVs
The Séura Shade Series 2™ Outdoor TV is the best television for shaded outdoor areas. There's no denying brightness is essential when it comes to outdoor viewing, even in shaded areas. Séura Shade Series 2™ leads the outdoor category with screens 35% brighter than SunBrite Veranda 3 TVs. Enjoy 4K UHD and HDR picture quality that delivers a bright, vivid, and true-to-life image. The fully weatherproof Séura TV is IP56 rated and safe for outdoor use and made to withstand adverse climates and extreme outdoor temperatures from -24°F to 140°F. Enjoy peace of mind with an outdoor TV built to the highest quality standards and an industry-leading 2-year outdoor warranty.
Brightest-in-class: 35% brighter than SunBrite's Veranda 3, measured at peak 100% window
Most weatherproof: IP56 rated to keep out rain, snow, ice and dust
Widest temperature range: Withstands extreme temperatures from -24°F to 140°F
Best warranty: Industry-leading 2-year outdoor warranty
Learn more about Shade Series TVs at www.seura.com/products/outdoor-tvs/shade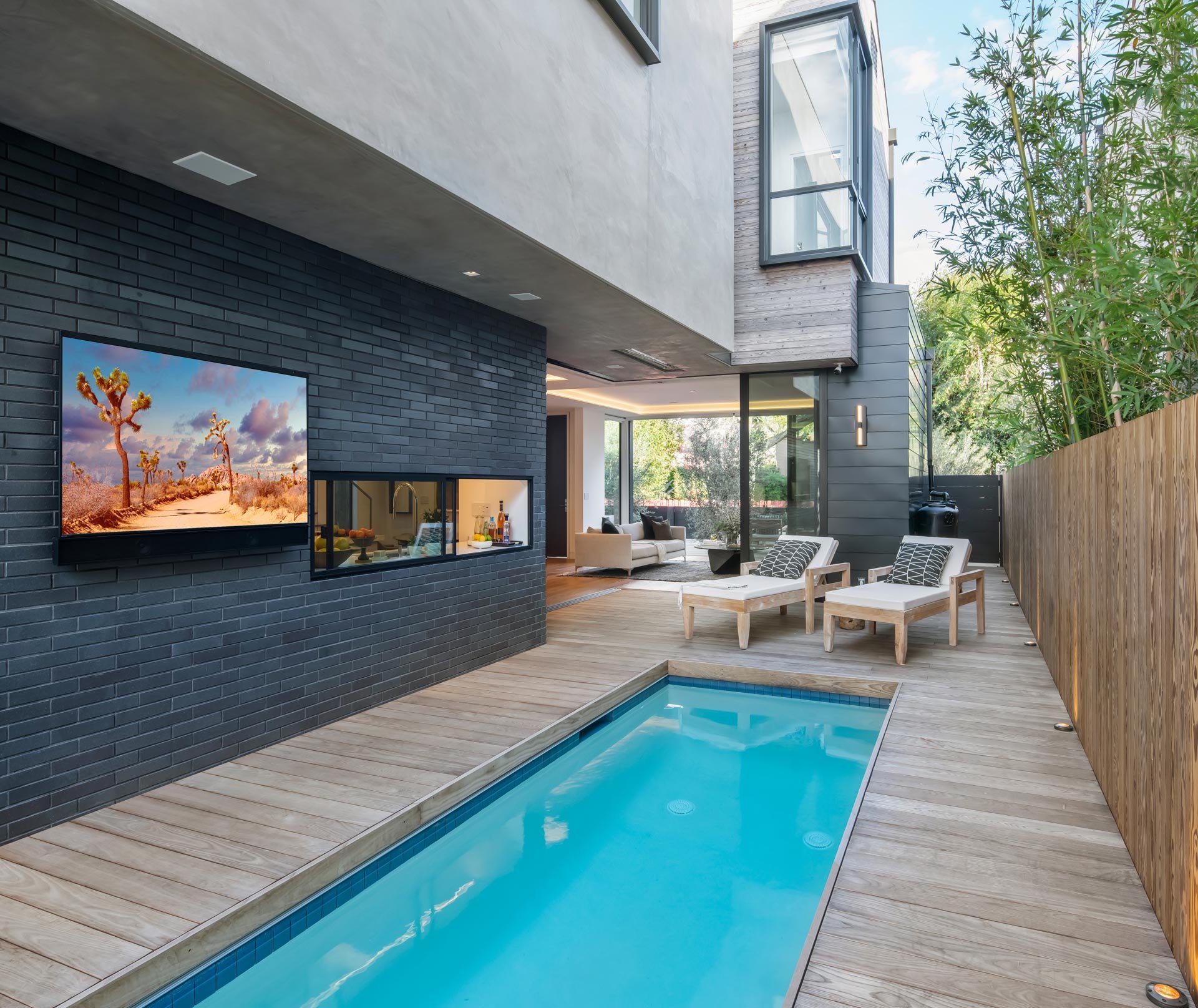 ---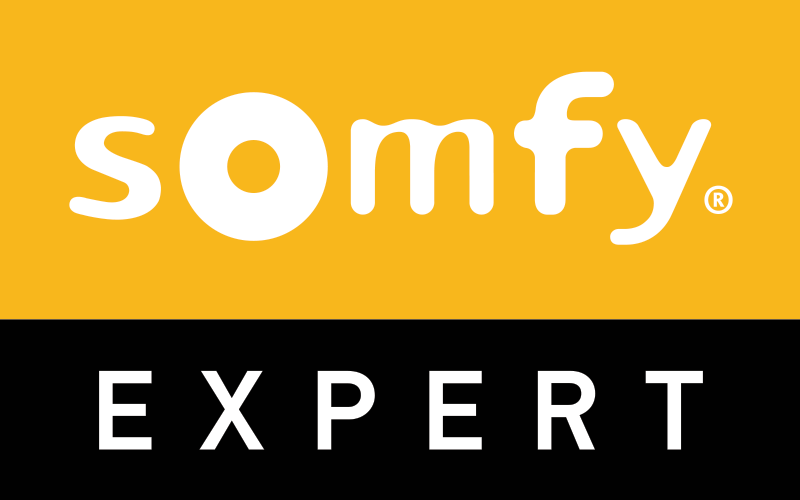 You're Invited to be a Somfy Expert
Experts have access to qualified consumer leads from Somfy's digital ad campaigns, plus direct access to Somfy's sales team, state-of-the-art online training, a motorization landing page for your website, and more! If you are an interior window coverings dealer who sells to consumers, we invite you to join the program.
The program is completely free. Find out More.
---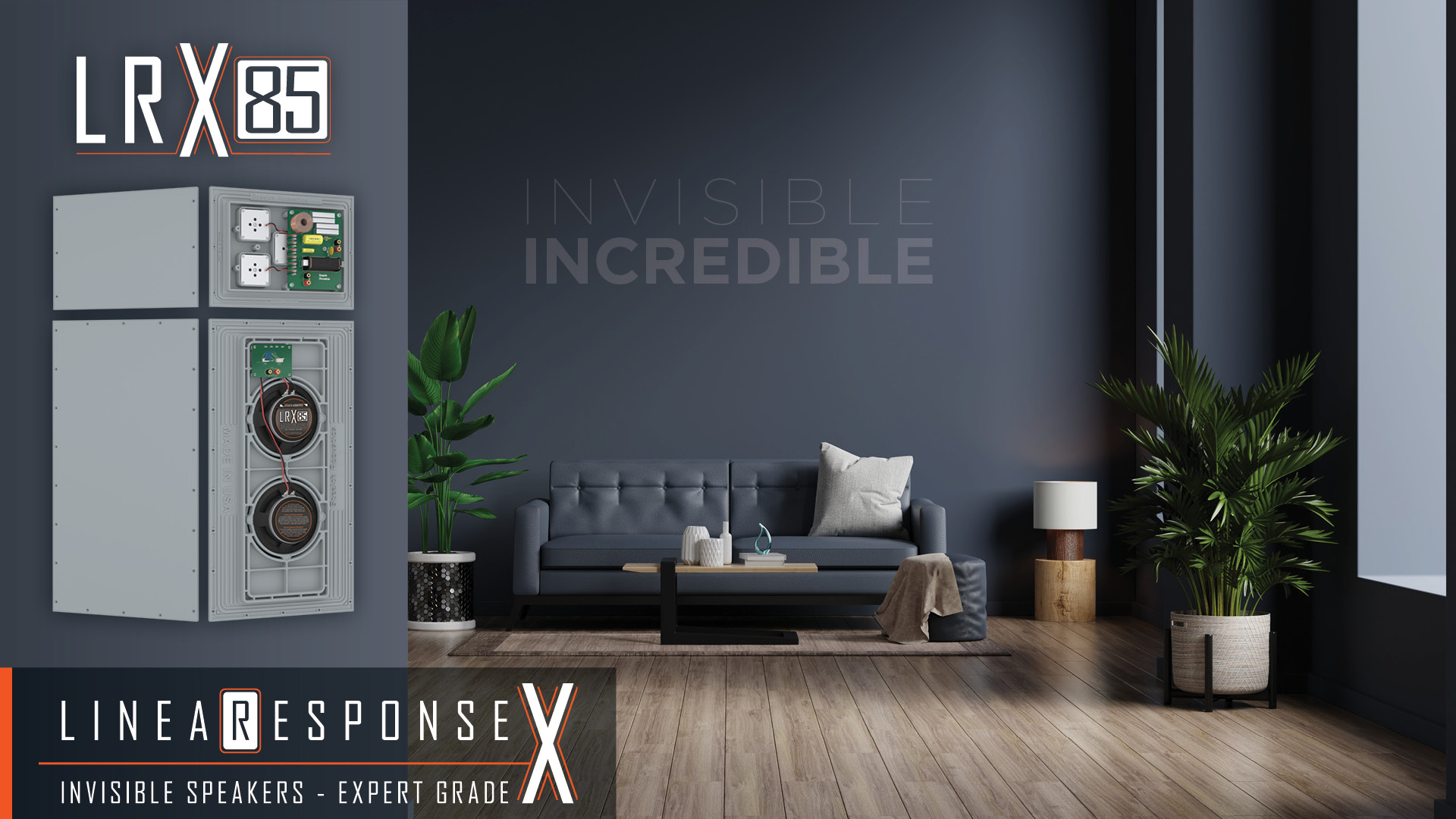 Stealth LRX-85 - The Incredible Invisible Speaker!
Experience incredible, room shaking, immersive sound in an invisible speaker format like you've never -seen- before! The latest generation of LineaResponse high-performance, expert-grade invisible speakers – The X-Series – from Stealth Acoustics delivers sound quality, output levels, and frequency response usually reserved for only the best visible speakers. LineaResponse speakers add top-shelf audio performance to any room without visible speaker boxes or unsightly speaker grills compromising aesthetics.
Stealth's flagship two-panel LRX-85 invisible speaker system (aka #TheInvisibleTowerSpeaker) is designed for the most critical applications in home cinema, listening rooms, and high-performance distributed audio. The high/mid frequency panel incorporates five midrange/high frequency drivers mounted in a unique dual-D'Appolito alignment for noticeable improvement in left/right panoramas and depth of sound stage. And, for incredible, invisible bass output, the low frequency panel features two high-power 8" cone woofers which drive Stealth's FidelityGlass™ flat front radiator technology. Built in circuitry prevents excessive amplifier input from damaging the speakers for a lifetime of maintenance free use - creating peace-of-mind
Together, the two invisible panels create a seamless speaker system covering the full audio spectrum from 35Hz-18kHz. The 300 watt power handling provides the robust dynamic range required for realistic movie sound and impactful music reproduction, and the near hemispherical coverage, making every seat in the house right in the sweet-spot. No other invisible speaker solution can match the LRX-85's patented abilities.
The LRX-85 (and all of Stealth's range of LineaResponse invisible speakers) are installed directly into a wall or ceiling in a process similar to installing a drywall patch. Standard wall finishing techniques are all that is necessary to render the speakers completely invisible. On-site finishing options include latex paint, light wallpaper, fabrics and selected texture coats.

A/V integrators love LineaResponse speakers because the impressive power handling and 170-degree field of dispersion allows them to easily integrate into any top-tier project. Designers love LineaResponse speakers because their completely invisible nature won't interfere with the flow and style of a room. Homeowners love LineaResponse speakers because they just sound great!
---

TechLogix OSPFiber™ for Outdoor Burial & Aerial Applications
OSPFiber™ simplifies outdoor fiber optic cable runs with a single cable rated for direct burial, FTTH (fiber-to-the-home / fiber-to-the-business) drop, and aerial scenarios. OSPFiber™ is a cost-effective, easy-to-integrate solution for outdoor ISP, broadband, and network applications, available in two strand, six strand, and 12 strand configurations.
OSPFiber™ combines bend-insensitive single mode fiber with an outdoor-rated ruggedized jacket and integrated steel messenger wire for aerial suspension or underground toning. Two strand OSPFiber™ features TechLogix's unique "quick strip" technology, allowing the outer jacked to be unzipped and removed for fast in-field termination. Six strand and 12 strand OSPFiber™ feature a loose tube buffer design with integrated rip-cord for in-field termination.
Additional features include single mode OS2 fiber; black ruggedized LSZH jacket; weather-rating for water & UV exposure; integrated quick strip technology for fast in-field termination; steel messenger wire for aerial suspension or underground toning; dielectric strength members; 30mm (1.18in) bend rating; ultra compact 5.0mm diameter (2 strand) and 11.1mm diameter (6 & 12 strand); 250µm internal strand size; conforms to IEC 60794-1-21 E1, 60794-1-21 E3, 60794-1-21 E4, 60794-1-21 E6, 60794-1-22 F1; stock spool lengths of 300m (1000ft) or 600m (2000ft); TAA-compliant.
---
Choose TRENDnet gigabit switches for reliable, high-speed network connectivity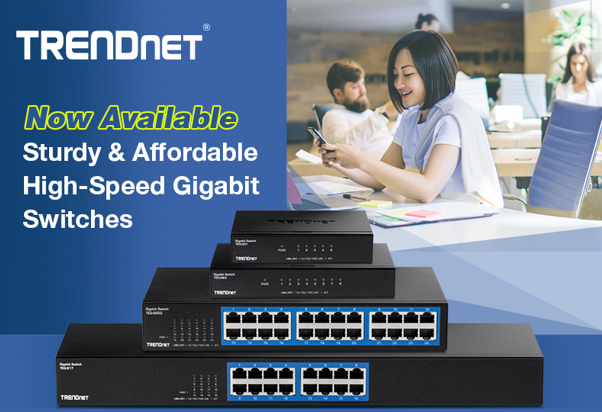 ---

ViewSonic CDE20 Series
With features including a razor-sharp resolution of 3840 x 2160, 450-nit high brightness, 178-degree ultra-wide viewing angles, 2 x 10W speakers, and wireless screen sharing, ViewSonic® CDE20 Series displays transform meeting rooms into dynamic communications hubs. The built-in ViewBoard® screen sharing software*, ViewBoard® Cast (along with the optional ViewSonic® vCastSender app), enables both on-site and online users to participate in conferences and simultaneously share content. Equipped with twin dual-core processors, 3GB RAM, and 16GB of internal memory, the CDE5520 can play multimedia from internal storage or a USB flash drive. And with remote configuration and content management system support, the ViewSonic® CDE5520 is also suitable for a wide array of diverse signage applications.
*Chrome, Android, Windows, Mac OS, and iOS compliant
Ready to start your next project? Visit Presentation Displays (viewsonic.com)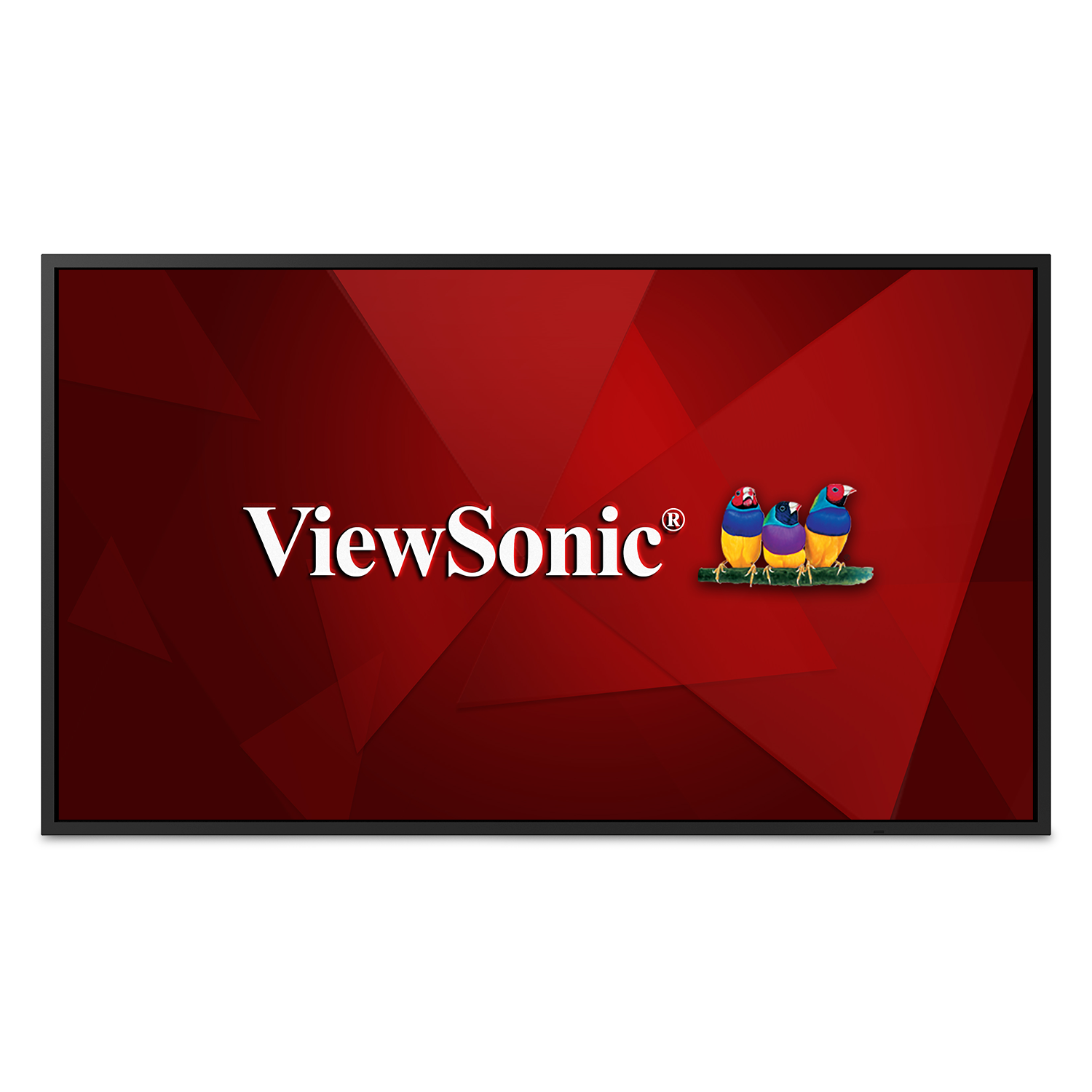 ---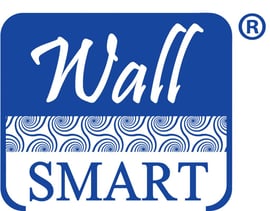 Wall-Smart Flush Mounts Hide Wireless Access Points
Customized by WALL-SMART for a variety of best-of-brand access points from leading home networking manufacturers, the award-winning Flush Mount for Access Points takes a device that would ordinarily protrude from the ceiling and recesses it completely within the surface. The mount can be installed in any orientation and its cover can be painted to match the ceiling surface, dramatically minimizing its visual impact.
Because the mount disappears within the home design, integrators, interior designers, builders, and architects now have a better installation alternative than hiding access points in closets where coverage, range, and signal strength can be compromised or keeping access points out in the open where they conflict with the home design and decor.
Thanks to the new line of WALL-SMART mounts, access points can be located where they provide the strongest, fastest, most reliable Wi-Fi 6 signals for optimal connectivity and a better customer experience. Every detail was addressed in the design of the mount. It includes the necessary hardware for installation in both new and existing homes, ensures optimal Wi-Fi performance, promotes proper airflow and heat dissipation, and is easily accessible for service.
Comprising moisture-resistant, chemically treated MDF, WALL-SMART's design-forward mounts install similar to that of any drywall application. The mounts recess into standard stud bays and ceiling joists for a flush appearance. Installation in new construction follows standard Level 4 drywall procedures. The mounts can be ordered directly from WALL-SMART, further simplifying the deployment process.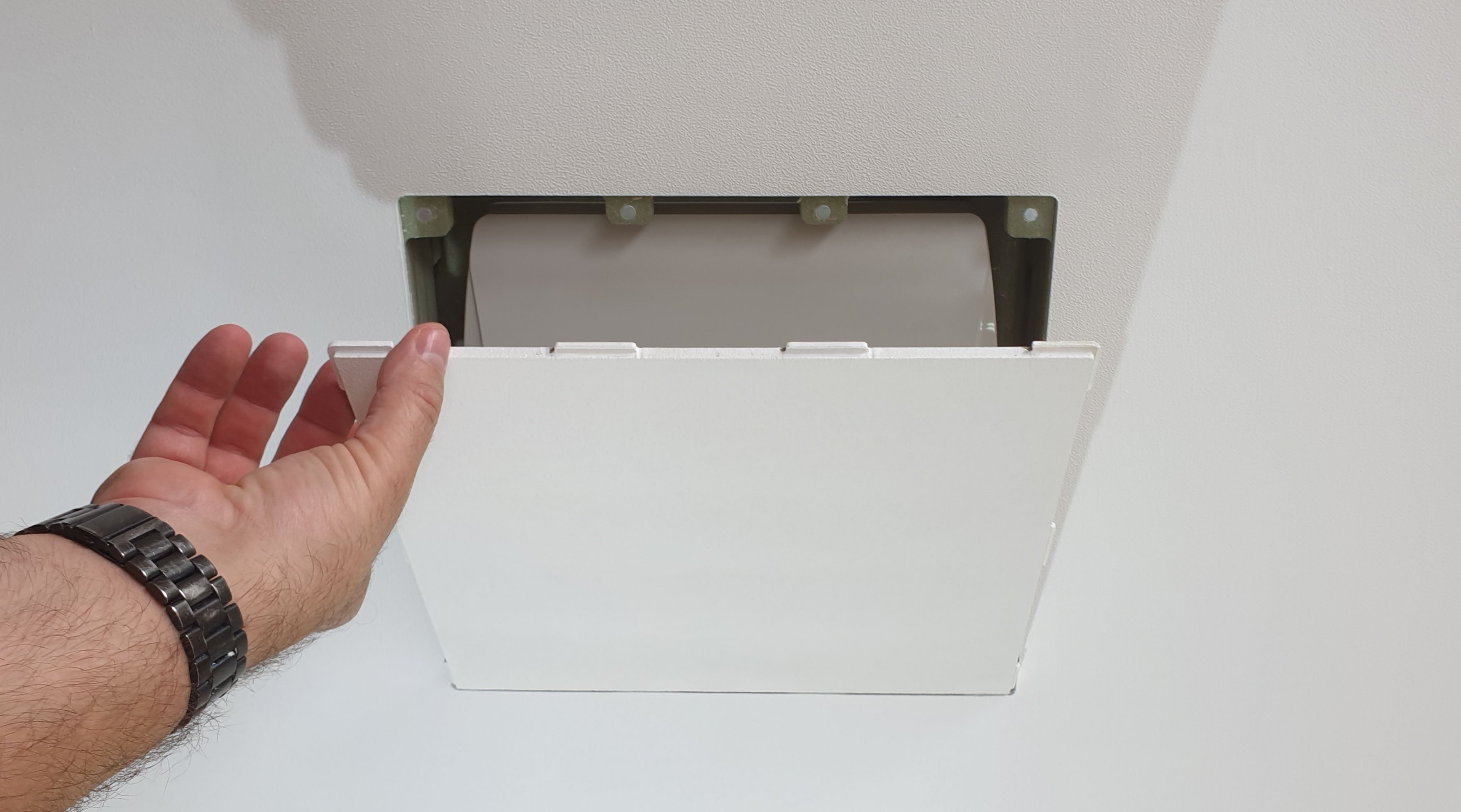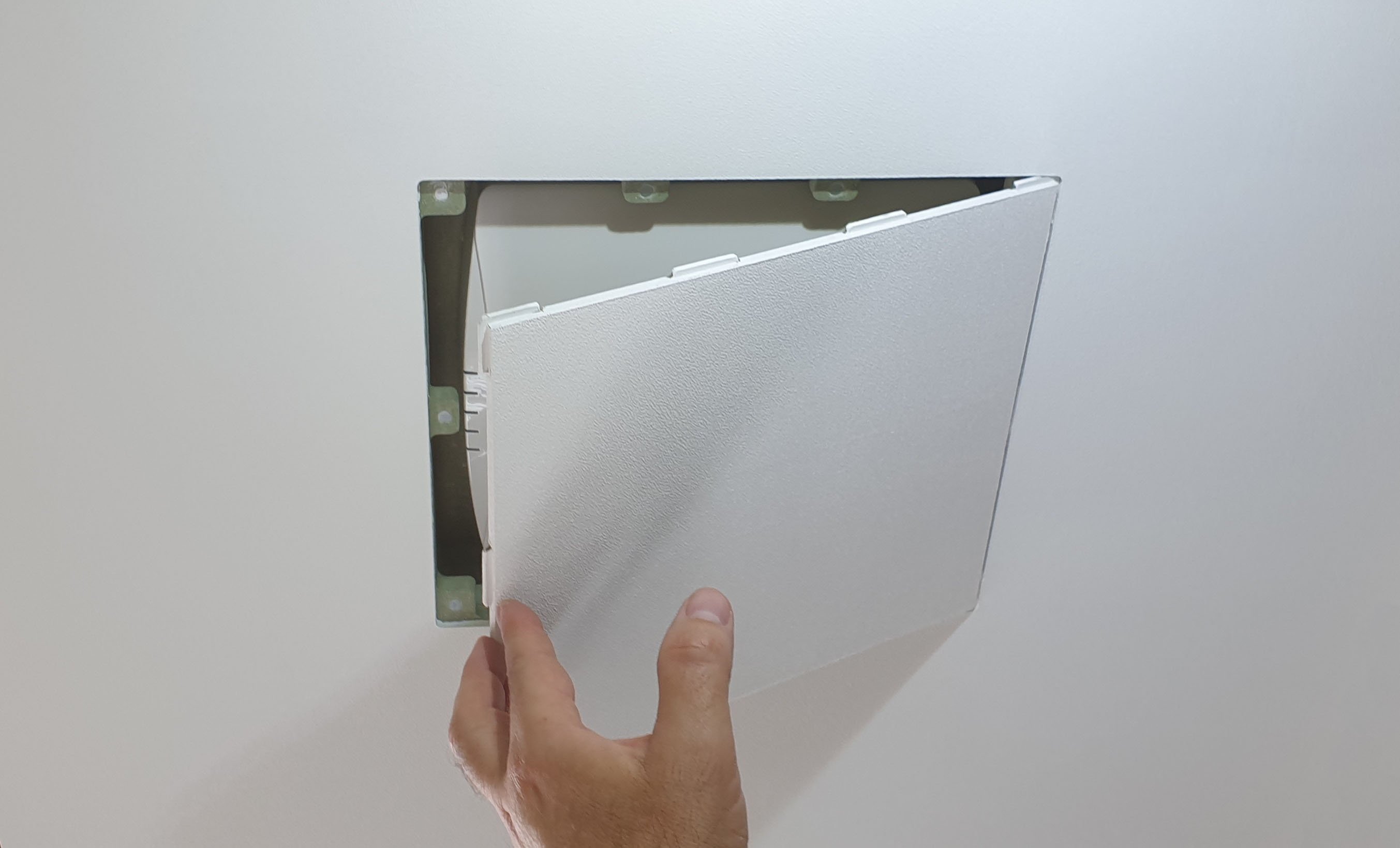 ---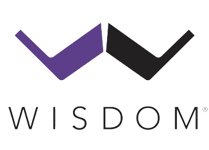 Customizable Line Source Array Center Channels For Large Micro-LED Displays
Introducing our new series of dedicated, customizable high-output center channels for Large Micro-LED displays. This product series provides a solution to increase audio clarity and overall performance when the center channel must be installed above or below a hard surface display. We use a proprietary wavefront curvature technic to shift the sonic image to the center of the array. This ensures the horizontal localization remains at the center of the screen for any listener seated off-center/ axis. The proprietary DSP Loudspeaker management implementation required is included using our new generation of DSP amplifiers.
Two-Fold Customization with Sage Cinema or Wisdom Series
The length of the Line Source Array Center Channel is adjustable, not to match the size of the display, but to match the width of the listening area. The performance level can also be adjusted using either the Sage Series Planar Magnetic drivers, which cover 6 Octaves of the spectrum and then transition to woofers, or the Wisdom Series, where all 8 Octaves are reproduced by planar magnetic drivers.
Unique Design Approach
Line source devices are typically used vertically. This is the first horizontal application providing the same power over distance (matching the vertical line source) and allowing the benefits of line source's clarity (hearing less of the room) to be used in designing solutions around large LED displays.
Reach out to us for more information at info@wisdomaudio.com and also visit our website to learn more: https://www.wisdomaudio.com/product/line-source-array-center-channels/

---
Powerful Plug & Play - WyreStorm's 8K Essentials
Keeping up with the rapid advances in technology, and in line with WyreStorm's vision of fully compatible 8k devices across the board, WyreStorm released several new products in the Essentials lineup. The entire upcoming line is developed as a simple and affordable line of plug-and-play products for connectivity in the home, retail stores, and light commercial business environments.
The New 4x1 EXP-SW-0401-8K and 2x1 EXP-SW-0201-8K HDMI switchers, and the 1x2 EXP-SP-0102-8K HDMI splitter all support HDMI 2.1 and are compatible with the latest 8K HDMI cables from WyreStorm. Future proofing your system just became achievable.
WyreStorm's new products fit perfectly into the 8K ecosystem supporting up to 8k@60Hz and 4k@120Hz resolutions. They are compatible with HDMI 2.1 40Gbps with Audio De-Embed, ARC & CEC Passthrough.
These next generation technologies are tailor made for residential high-end homes and light commercial applications with the need to switch between emerging 8K sources while distributing 5.1 audio via source de-embed or ARC, and distribute 8K content to 8K displays. WyreStorm's new HDMI Switcher is a powerful plug-and-play 8K HDMI switcher. This switcher also supports DSC 1.2a pass-through, an approved method of compression in accordance to the HDMI 2.1 specification, allowing up to a 10K@120Hz signal to be transmitted losslessy.
On the other hand, WyreStorm's new 8K 1x2 HDMI Splitter is made to distribute one 8K source to two displays. Featuring 8K60/4K120Hz resolution and compatible with HDMI 2.1 1:2, the new splitter comes with Downscaling & Audio De-Embed features.
Don't forget, the new switchers and splitters can be paired with any of our CAB-HAOC-FRL's to extend your 8K@60Hz signal further than a standard 8K HDMI cable!
The entire essentials line comes with a comprehensive Two-Year Warranty on all products and lifetime warranty available on all cables.
---