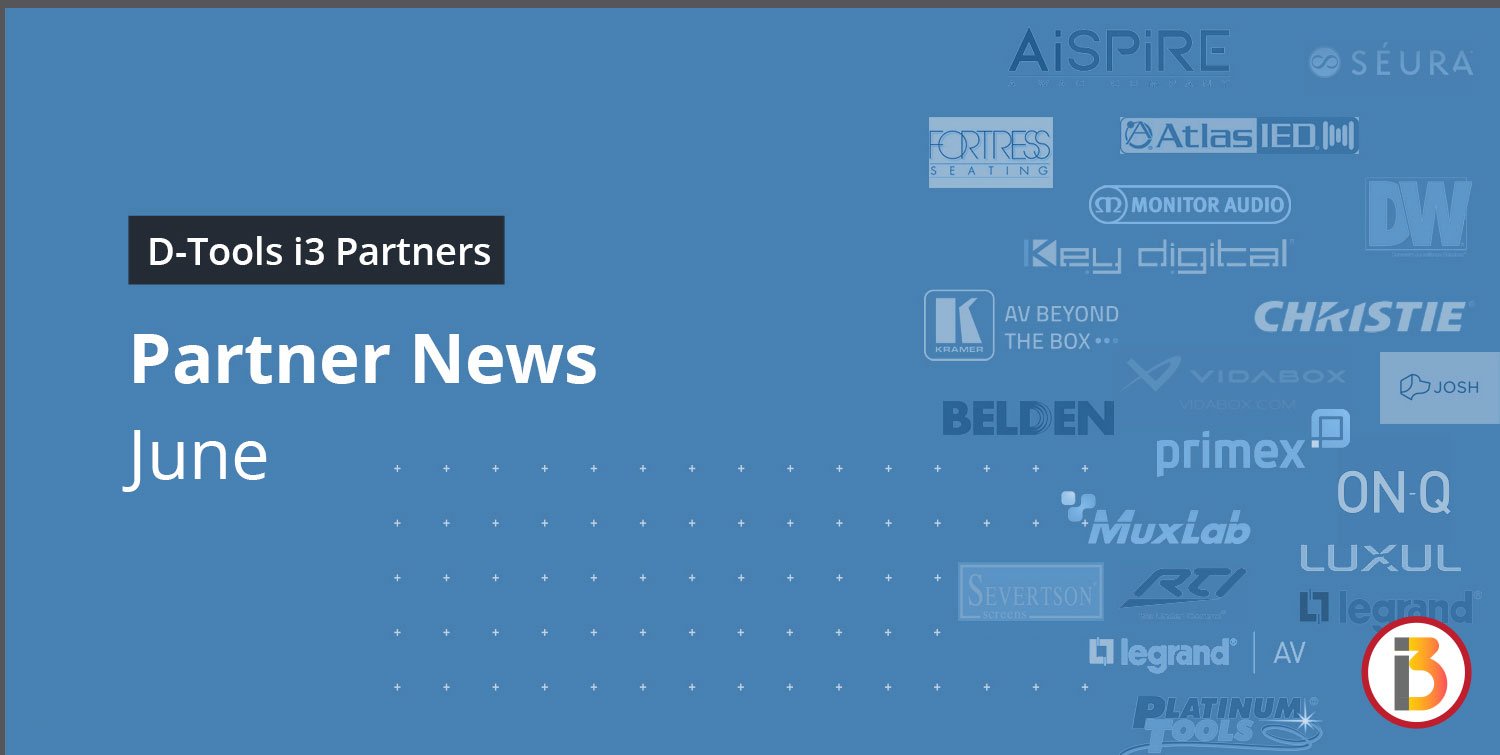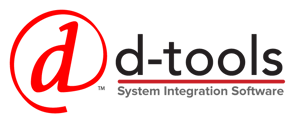 D-Tools i3 Partners realize the importance of bringing you their product information and have chosen to support the D-Tools user community by joining the program and making their product data directly available through D-Tools software. Read on for the latest supplier company news and product updates.
---

AiSPiREintroduces ASTRO line of Dim-to-Warm Technology with Intuitive Dimming
AiSPiRE has introduced ASTRO, a new line of Dim-to-Warm lighting that recreates the incandescent dimming curve with no required programming. By mimicking an incandescent lamp's dimming appearance, AiSPiRE is able to shift color temperatures and create a visually comfortable and innately familiar emotion while still benefiting from the energy savings and long life of LEDs. ASTRO offers several dim to warm options that are easy to install and easy to use, delivering a range from a 3000K White Light- the color of halogen—to a warm 1800 Kelvin. Traditional LEDs do not change color or warm up when you dim the light down. like incandescent light sources.
At full brightness, Dim-To-Warm luminaires shine at 3000K color temperature and an extraordinary 95-plus color rendition index for a beautiful crisp white light. Dim-to-Warm technology allows you to dim down to a more intimate, calming glow at 1800K candlelight ambience, to provide a warm mood with gentle illumination. Great for Master baths, dining rooms, home theaters and more! All Dim to Warm options use only one channel that include TRIAC, Electronic Low Voltage or 0-10 Volt Universal protocol. Bring intuitive dimming to your space and have more control over your luminaires with Dim to Warm Technology. For more information, please visit www.aispire.com.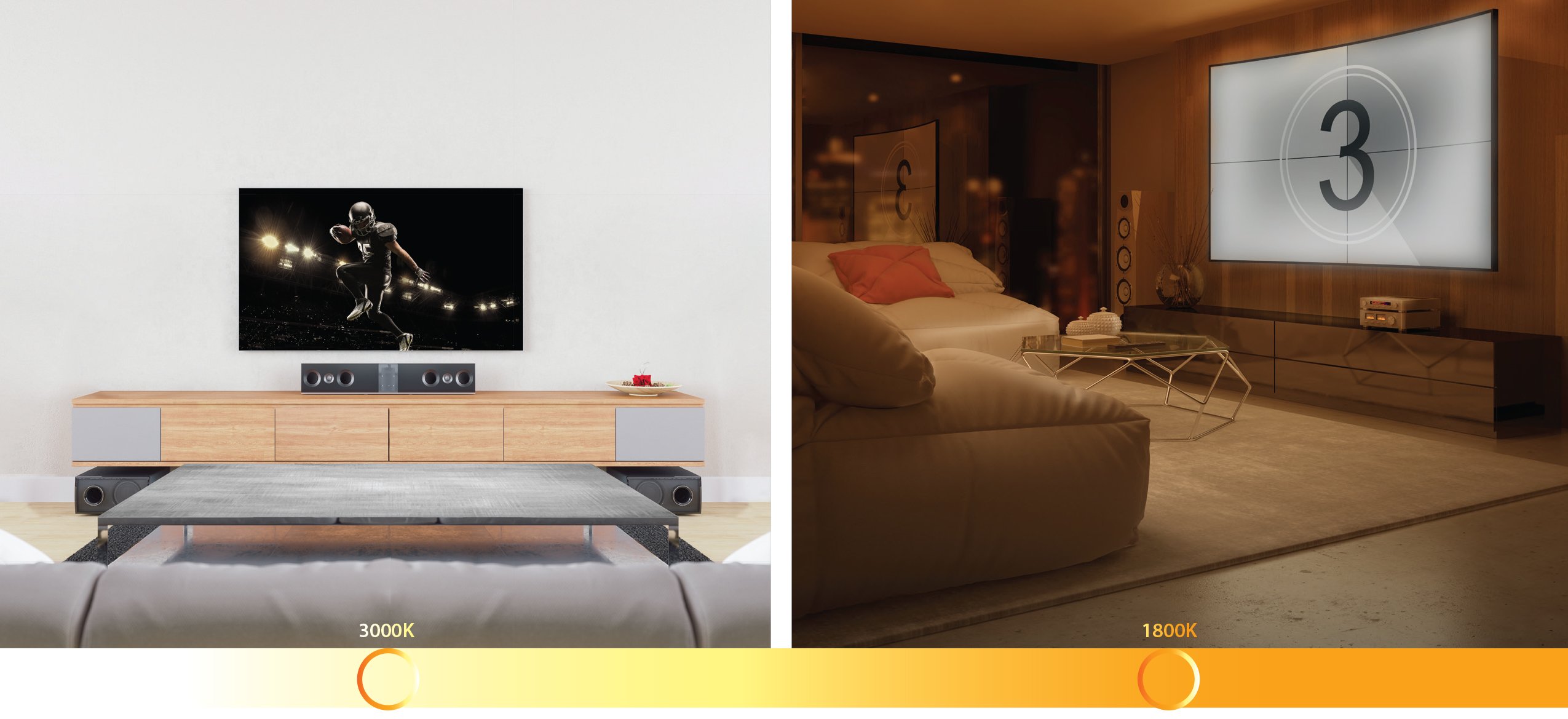 ---

AtlasIED announced that its"Atmosphere™ System Reveal Video" has been named a Silver Winner for Branded Content in the 42nd Annual Telly Awards. The Telly Awards honors excellence in video and television across all screens and is judged by leaders from video platforms, television, streaming networks, production companies and including Netflix, Dow Jones, Duplass Brothers Productions, Complex Networks, AE Networks, Hearst Media, Nickelodeon, ESPN Films, RYOT, Partizan and Vimeo.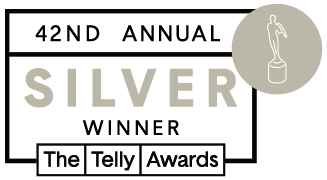 The winning AtlasIED video highlights through creative production and filming the innovative components and features of the company's newAtmosphere™ digital audio platform.Interesting camera angles and lighting effects convey the advanced technology behind the modern, industrial design of Atmosphere™ processors, controllers, and other equipment. Dynamic, engaging, and set to an energetic selection of music, the video effectively inspires audio professionals to capitalize on the benefits delivered by Atmosphere as a technologically advanced yet simple-to-use digital audio system in hospitality, educational, retail, and other commercial environments and portrays AtlasIED as a leader and pioneer in the digital audio industry.
"In the face of a year like no other, AtlasIED has continued to defy the limitations of our new world, in continuing to create compelling and engaging work", says Telly Awards Executive Director Sabrina Dridje. "This year's submissions doubled down on what we already know about the industry. Creativity cannot be stopped. Collaboration will always prevail. New ideas and stories will always find a way to break through to an audience."
---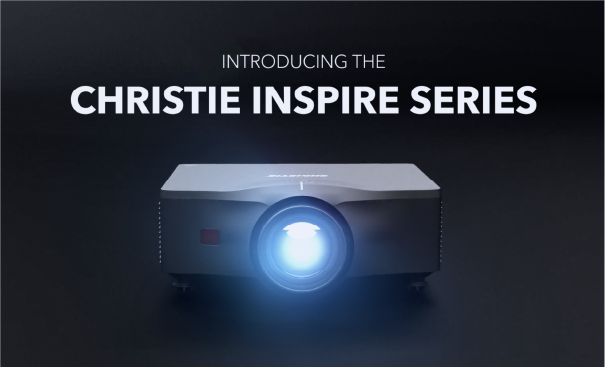 Introducing Inspire Series -
Professional-grade 1DLP projector that won't break the bank
Inspired engineering for performance-built, full-featured laser projection
We're excited to announce the new Christie® Inspire Series 1DLP® laser projectors. Offering amazing value without sacrificing performance, the Inspire Series is a family of fixed zoom lens projectors that offer:
24/7 performance - For continuous 'all day, every day' operation with industry-proven components that help ensure reliability
IP5X dust-resistant optical engine – Inspire Series' airtight optical engine resists dust particles, ensuring long-lasting reliability, and almost zero-maintenance performance
Motorized zoom lenses – Provide simple powered zoom, focus, and offset from the remote control.
Omnidirectional capabilities – Operates in any orientation for unlimited installation flexibility
Full HD 3D content support – For 3D with a single or multi-projector setup via 3D sync in/out capabilities
Whisper-quiet operation.
The Inspire Series is a professional-grade choice for boardrooms, classrooms, and other small-to-mid-size environments that won't break the bank
The smart choice
The Inspire Series' laser illumination system offers up to 20,000 hours of reliable, virtually maintenance-free operation for a low total cost of ownership. Backed by a 3-year warranty and a price-point that fits your budget, it's the smart choice for 6,000-8,000 lumen projectors.
Check out the Inspire series video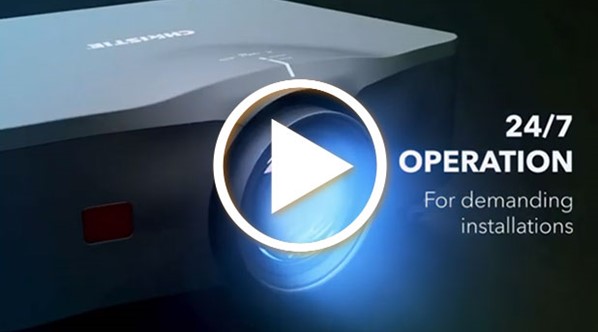 Coming soon!
The Inspire Series is available to ship in August.
Want to know more?
Let's talk! Contact your Christie representative today to learn more.
---

Indoor vs. Outdoor Fiber Optic Cabling
What are the Differences?
Many installations do not involve perfect conditions. What are your cable options? Find out in our new article plus pick up our FREE Indoor vs. Outdoor cable guide
These recommendations are based on Cleerline's current cable selection and subject to change.
Indoor Cables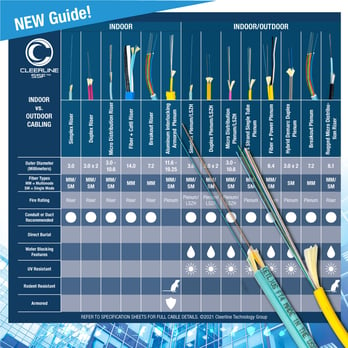 Indoor cables are not expected to be subject to moisture or condensation, sunlight, or huge swings in temperature. Use these cables for in-premise wiring, or for connections between switches, etc. All indoor-rated cables carry a fire rating, like riser or plenum. Ensure the rating meets your installation's requirements before installing.
Looking for extra protection from rodents or need crush-resistance indoors? Try an indoor-rated armored cable like Aluminum Interlocking Armored
Indoor/Outdoor Cables
Indoor/Outdoor cables provide the greatest installation flexibility. All Cleerline's indoor/outdoor rated cables incorporate dry water-blocking yarns and have UV-resistant qualities. However, none of these cables incorporate armor, so installation in conduit is recommended.
For installations where extra cable protection is needed but armor is not necessary, consider Rugged Micro Distribution, which includes a secondary layer of jacketing and fiberglass yarns.
Outdoor Only Cables
Outdoor cables are designed to handle tough conditions. As such, their constructions may require the use of jacketing components not intended to meet in-building fire codes. Cleerline currently offers two categories of outdoor-only cable: tactical and direct burial.
Tactical cabling is an outdoor-only cable designed to be frequently moved or changed. Choose this for rental or staging!
Armored Corrugated Steel Direct Burial is our cable of choice for direct burial or harsh outdoor or exposed installations. This is our most robust cable, featuring a polyethylene jacket over a corrugated steel tube.
Again, always check for any ratings and regulations before choosing cables. View the full article at: https://cleerlinefiber.com/2021/06/09/indoor-vs-outdoor/
---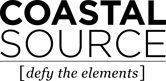 COASTAL SOURCE | MATCH LIGHT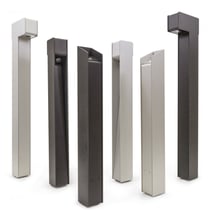 The Match Light was created as an elegant, modern landscape lighting element. Clean lines frame proprietary design features like an integrated drainage system. At the heart is the Gimbal LED Module featuring a CREE COB LED with unmatched efficiency and color accuracy. The custom-designed IP68 features 25° of articulation in any direction allowing for immense flexibility. Combine the articulation with swappable optics, and you will see this fixture is built for performance. And, just like all Coastal Source products, these fixtures are built as part of a system. We build every component to work together harmoniously from the transformer to the very last fixture.

Available in three fixture designs, Uplight, Bollard, and Path, these high-performance fixtures are made from anodized extruded aluminum--our Coastal Source Match Lights are intended to defy the elements.
---

Go the distance with Covid HDBaseT sets
HDBaseT allows for the transmission of video, audio, and USB signals to long distances over a single CAT6 cable. Perfect for classrooms, conference rooms, meeting rooms and houses of worship, HDBaseT eliminates cable clutter providing a simple installation solution.
Covid recently added several 4K HDBaseT solutions to its lineup capable of transmitting 4K signals up to 394 feet. Purchased as sets these HDBaseT kits include features like wall plate receivers, de-embedded audio up to 7.1 channels, two-way IR for remote capabilities and local loop out options to add a monitor at the source.
For more information contact Covid at 800.638.6104, sales@covid.com or visit www.covid.com.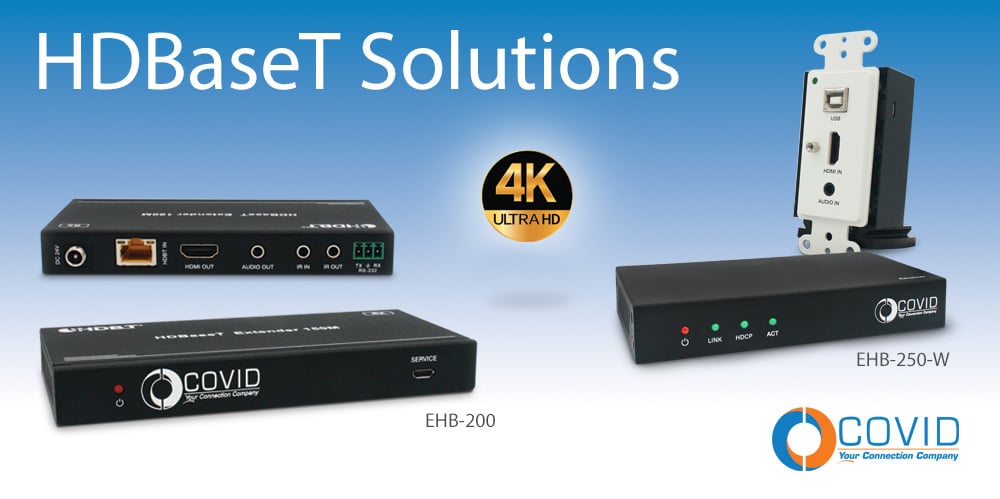 ---

Top 5 Reasons: Why You Need High Resolution Screen Surfaces Over
Standard Resolution Screen Surfaces
Resolution keeps getting higher and higher. The HD Progressive family of screen surfaces are designed for technology today and tomorrow.


Future-proof your investment. While projector manufacturers are working on higher resolution solutions, HD Progressive screen surfaces are 16K ready when the market's ready. Yep – you heard us right.



Your screen needs to be the same quality as your projector. The market has become saturated with HD and 4K projectors. They are readily available and appear in installations everywhere. Optimize this technology with screen surfaces specifically designed for 1080p/WUXGA/4K projectors.


Tensioned screens provide an ultra-flat image surface when detail is needed. HD Progressive surfaces ensure an even distribution of projected light for ideal image uniformity. It's smooth. Those pixels don't change.
You want what you want when you want it. That's why we introduced the family of HD Progressive surfaces – designed with a range of features considering your many applications and installation needs. Whether it's edge blending, large venue, acoustically transparent, front or rear projection, foldable, laser projection, ultra-short throw, short throw and standard lenses, this line is feature rich.
---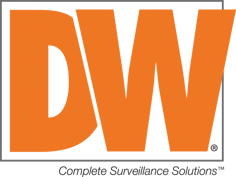 Digital Watchdog Technical Webinars
Digital Watchdog hosts regular webinars to allow our technology partners to educate about their products, and for us to explain our new products in more detail. Most popular are our "Works with DW Spectrum" partner webinars. We hosted four webinars with four different technology partners in June! You can register for upcoming webinars and view recordings of past webinars at https://digital-watchdog.com/page/customer-webinars/. You can also learn about our technology partners at https://digital-watchdog.com/dwpartners/.
---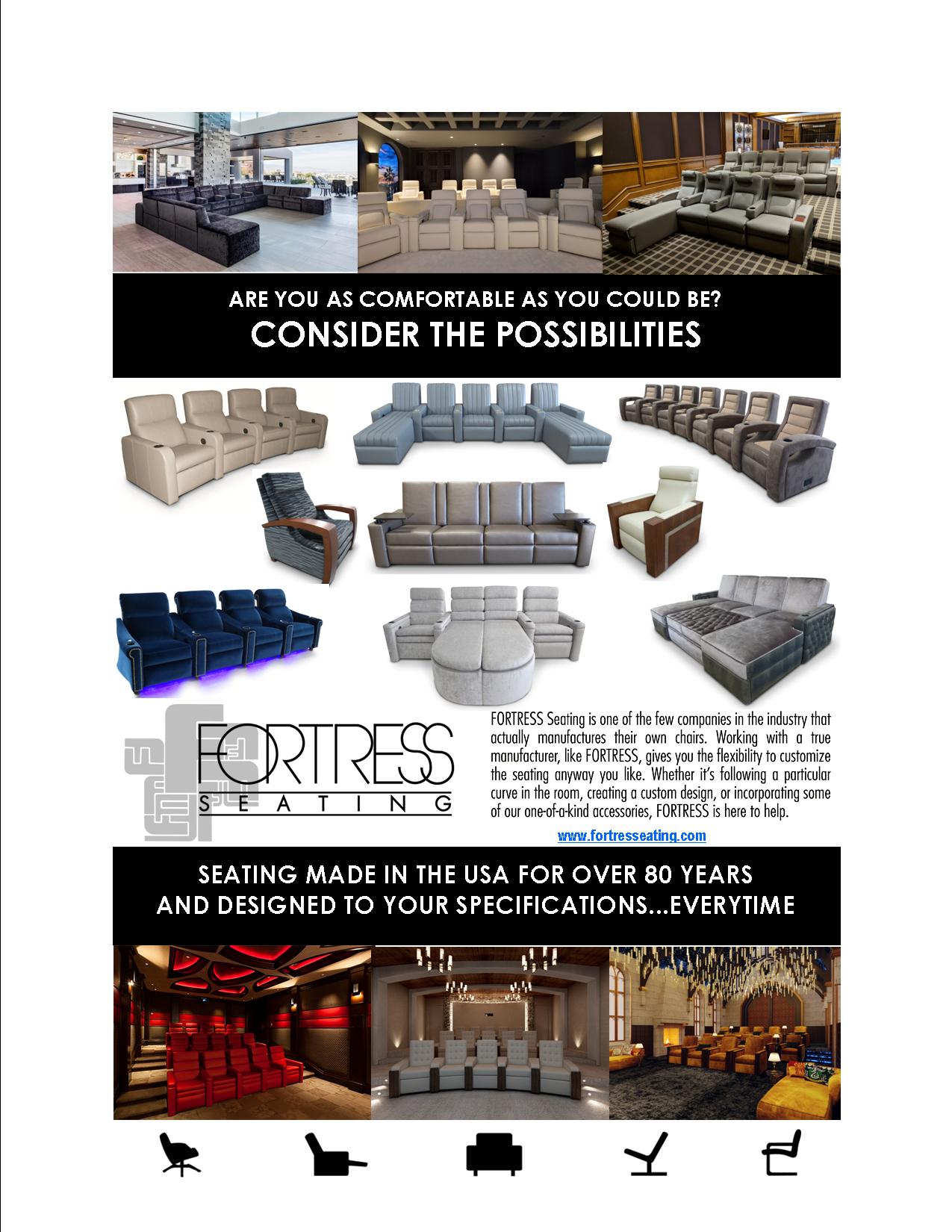 ---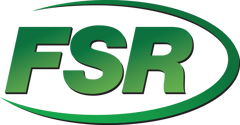 FSR's MLS Modular Linx System elegantly distributes two 20 amp AC power circuits to create a relocatable and reusable modular power system. This UL-listed system can be used to distribute power to a maximum of 20 AC outlets on each single circuit. The system utilizes a patented locking connector designed for rugged use in a small form factor. The MLS is installed under the work surface with a power distribution box at each point of use. The cabling can also be used in open walls and ceilings. Tee cables can also be used to split the system at any point in its path.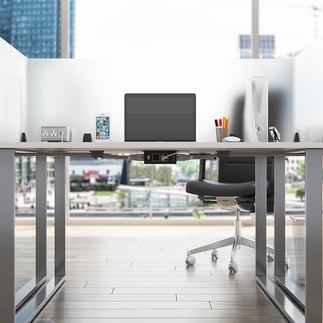 The power for the system can originate from the floor via a Smart-Way Furniture Feed Device Box or PokeThru, from a pluggable single wall gang plate or directly hard wired. The MLS-2AC2 power distribution box has a male and female connector to allow daisy-chaining. It provides two 20 amp NEMA 5-20R outlets, each connected to a separate circuit. Two small flanges to allow mounting so power can flow in either direction.
The MLS-2AC2 units are interconnected with connecting cables MLS-2CC(x), where the x designates length in feet. Stock cable lengths are 2, 3, 4, 5, 6 and 8 feet. Connecting cables can be strung together to make longer cables or create a separation point. The MLS-2TC can be inserted between any connecting cables or between a connecting cable and the input or the output of any distribution box.
---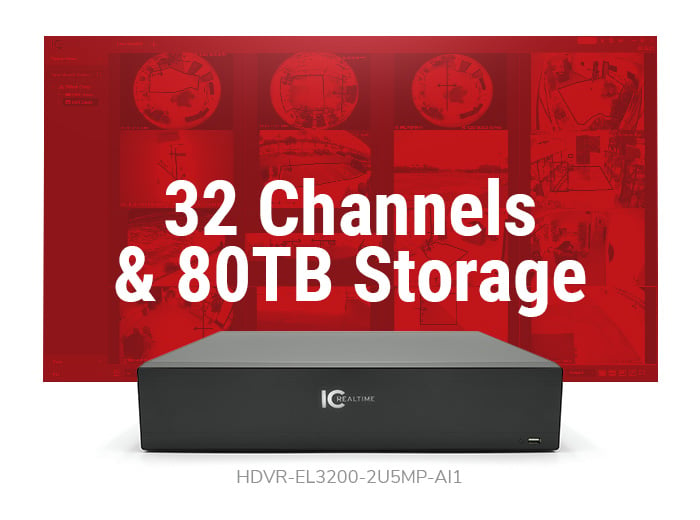 IP VIDEO QUALITY ON COAX/BNC WIRES
IC Realtime's HD over Coax HDAVS series has emerged as the industry favorite for new installations and upgrades for camera systems wired with coaxial / BNC cable because of its installation simplicity, video & audio performance industry-leading cross-format compatibility.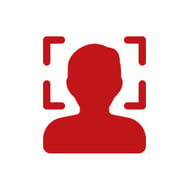 NEW FACIAL RECOGNITION & AI-ASSISTED SKILLS
Facial recognition can be used to trigger alerts, including snapshots & emails, while storing up to 10.000 facial records in its built-in facial database.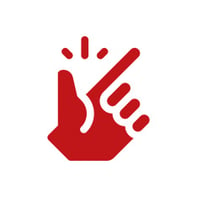 PLUG & PLAY COAX & IP COMPATIBILITY
The EL3200 can both handle coax cameras up to 5MP and IP cameras up to 8MP as well as being ONVIF 16.12 and CGI conformant.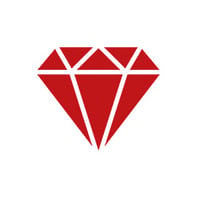 COMMERCIAL GRADE EVERYTHING
A big 32 channel capacity AVR in a 2U rack-mountable case with up to 10TB drive capacity each for a whopping 80TB of internal storage capacity.
_________________________________________
With a 10 Year Limited Warranty, cutting-edge features, and cross-platform format support, our HDAVS system is the world leader in complete plug & play coax/BNC video system compatibility at the recorder & camera level.
---
iRoom iO Announces Crestron Home & Elan Drivers Are Now Available
iRoom iO iPad Docking Stations are the perfect addition to any control installation
iRoom, a global Apple-certified manufacturer of premium iPad Docking and Smart Control Solutions, is pleased to announce that the company has recently added drivers for Crestron Home and Elan that allow you to extend your Crestron Home and Elan system with a wired control keypad next to the iPad. The iPad does not have to be present in the docking station to perform control.
The iRoom iO in-wall, on-wall and tabletop iPad Docking Stations are the perfect addition to any control installation where the iPad is used as a control device for the control system. The Quick Keys are incorporated in the glass bezel of the docking station can be trigger control functions in all major 3rd party control systems, independent of the iPad.

The Crestron driver is available in Crestron's online driver database or can be accessed directly when programming your Crestron Home system. The Elan driver can be downloaded from the iRoom website.
iRoom iO offers Control Drivers for AMX®, bitwise™, Compass Control, Control4, Crestron, Crestron Home ™, Elan, Extron, GIRA HomeServer, iRidium Mobile, Kramer, Loxone, Neets, NetX Automation, RTI®, Savant and URC®.
Extend your Crestron Home or ELAN System with a stylish iPad docking station
Connect to the Crestron or ELAN system via the local IP network
Use our Quick Keys to trigger control functions in the Crestron or Elan system
Benefit from a reliable wired control connection
Access often used control such as lights, shades, volume etc. instantly and conveniently
Protect the iPad against theft in semi-public or public spaces such lobbies, bar, restaurants or at home if you don't want your kids to remove the iPad from the docking station
Stand out from competitors with a state-of-the-art solution
---

Introducing Jabra's suite of PanaCast solutions!
Jabra PanaCast 5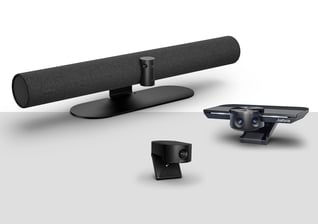 Engineered to bethe first new-normal-ready intelligent video bar.
Professional-grade audio
180° Panoramic-4K video
Virtual Director for immersive meetings
Real-time whiteboard content camera stream
Safety Capacity and Room Usage Insights
Optimized for all leading UC platforms
>Plug-and-play. Easy to install
Jabra PanaCast
Engineered to bethe world's first intelligent 180° Panoramic-4K plug-and-play video solution.
180° Panoramic-4K video
Intelligent Zoom
Whiteboard sharing
Intuitive camera technology
Use with Jabra Speak 750 for outstanding audio
Certified for use with Microsoft Teams and Zoom
Plug-and-play for maximum ease of use
Jabra PanaCast 20
Engineered forintelligent AI-enabled personal video conferencing
AI-powered 4K Ultra-HD video
Intelligent Zoom
Intelligent Lighting Optimization
Intuitive Picture-in-Picture mode
On-device processing & integrated privacy cover
Optimized for all leading UC platforms
Use with Jabra professional audio solutions
---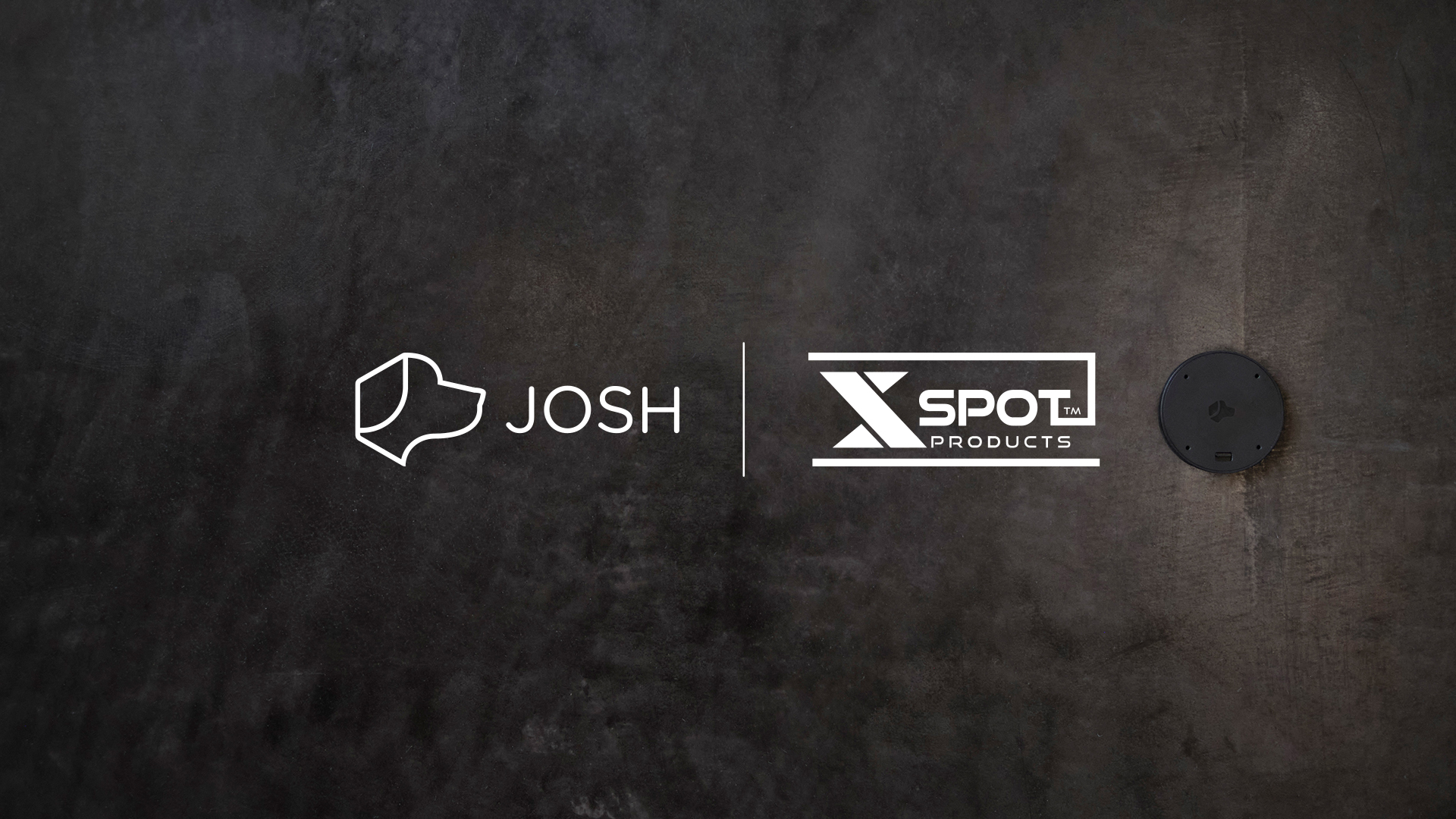 Josh.ai & Xspot Partner to Perfect Voice Control Placement in Every Room
Josh.ai continues expanding the presence of artificial intelligence in the home with Xspot, an industry leader in builder infrastructure. As Josh.ai prepares for its first deliveries of Josh Nano, the groundbreaking architectural and design-first microphone, the company is equipping its installers with the tools necessary to seamlessly integrate voice control into smart homes from the ground up.
The pre-wire flexibility offered by Xspot for builders ensures that voice control will be a foundational piece of the smart home going forward. Thanks to the accuracy of Xspot products with other technologies like sensors, touch screens, speakers and more, Josh.ai dealers can confidently prewire their systems knowing that they will be on target within a ¼" or less. For clients looking to install Josh Nano or Josh Micro in their homes, they will now be able to dictate exactly where they want private, intuitive, and magical user experiences without compromising on any interior design elements.
Josh Nano has been purpose-built to integrate into its surroundings and now with Xspot, it will seamlessly become part of the background of the world's most luxurious homes. Measuring only 0.1 inches thin and 1.6 inches in diameter, Josh Nano is installed flush on a wall for an impeccably discreet voice experience. Josh Nano also can be covered with a square or circular paintable cover, which practically makes it invisible for discerning clientele.
---
KALEIDESCAPE JUNE DEALER WEBINAR:
This month's webinar will cover a variety of new topics, including the latest software release and the new referral program. Brett Bjorkquist will provide a quick overview of the Certification Program and will review the latest updates to our sales programs, as well as the recent price reduction for Strato C and Terra 24. Brett will also answer any live questions from the dealer community.

1. Quick overview of the Certification Program
2. Latest software release
3. Update on the Sony program and other promotions
4. Price reduction for Strato C and Terra 24
5. Q&A

Webinars will take place Wednesday, 6/23 at 8:00 AM and 3:00 PM Pacific Time.
If you have any questions or issues related to training, feel free to reach out to us at training@kaleidescape.com.
---
Key Digital KD-DA1x2DC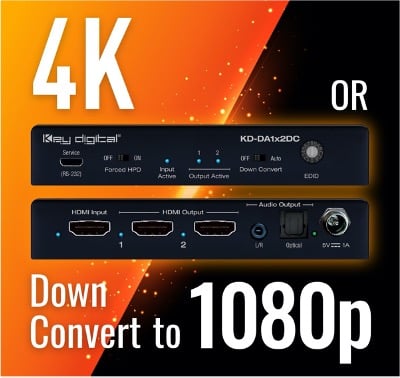 4K/18G 1x2 HDMI Distribution Amplifier / 4K to 1080p Down-converter with L/R and Optical Audio De-Embedding
Key Digital® KD-DA1x2DC is a 4K 18G HDMI Distribution Amplifier with 4K to 1080p resolution down conversion option to enable a single HDMI video source to be displayed on multiple video displays, regardless of 4K or 1080p resolution support. Offering the best quality, performance, and reliability at a cost-effective price point and has been designed for professional audio video installations in digital signage, surveillance monitoring applications, and more.
Key Features: L/R analog and optical digital audio de-embed ports, enabling ease of integration into amplifiers, distributed audio systems, or sound bars. KD-DA1x2DC supports all video resolutions up to 4K/UHD, 4:4:4 chroma sub-sampling, 12bit deep color, and HDR. Fully licensed and compatible with HDCP 2.2 and more life-like images through a greater range of luminance levels.
Accessories:

Power Supply: KD-PS5V1ASC 5V/1A DC power jack, screw-in type
Mounting Brackets: 2 L-shaped

Benefits:

Audio De-embedding: Audio of the connected HDMI input is output at the digital Optical and analog 3.5mm stereo connectors
Full Buffer System™: Manages TMDS re-clocking / signal re-generation, HDCP authentication to source & display, and EDID Control handshake
EDID Management: Internal library with 15 internal EDID handshakes including 4K with HDR in addition to native EDID data copied from output/display 1
Digital Audio Format Support: DTS-HD Master Audio™, DTS:X®, Dolby® TrueHD, Dolby Atmos®
CEC Disconnect: Prevents unwanted control of source

Ease of Integration: KD-DA1x2DC features L/R analog and optical digital audio de-embed ports, enabling ease of integration into amplifiers, distributed audio systems, or sound bars. EDID handshaking and Forced Hot Plug Detection professional tools help overcome common HDMI handshaking and integration problems for ease of installation in any environment.
3 year limited warranty included. USA based tech support, product design, and engineering.
Read more about this producthere and check out our website for more of our products!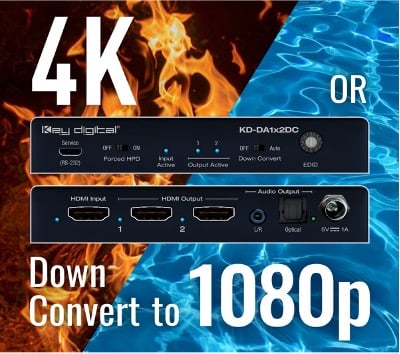 ---

Kramer's 3H2 Family of Elegant & Easy HDMI Extension Solutions
Easily amplify and extend your HDMI™ signal with Kramer's family of 3H2 line drivers. Go further in full 4K60 4:4:4 using the W-3H2 - elegant in-table option,
PT-3H2 - ultra-compact standalone cable connector, and WP-3H2 - modern wall plate design. Kramer's 3H2 family makes sending your HDMI signal simple.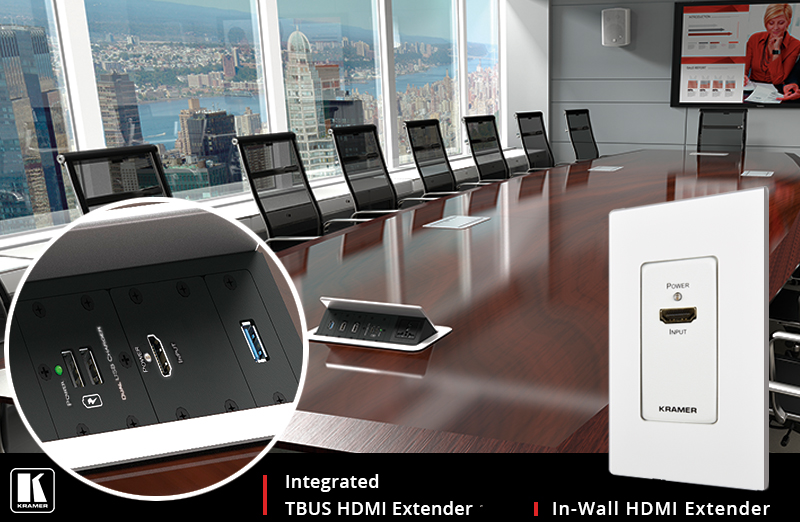 ---

The LEA Connect Series smart amplifiers are a perfect fit for Pro, Commercial, and Residential applications. LEA has made the job of the installer easier with the introduction of two accessories that make connecting inputs to our products easier from devices that use RCA or XLR type connectors. The XLRF is used to input a balanced XLR signal cable into the LEA Connect Series Analog Input and is sold as single pieces. The RCAF-2 is used to input an unbalanced RCA signal cable into the LEA Connect Series Analog input and is sold in pairs.
Thank you for your continued support of LEA products!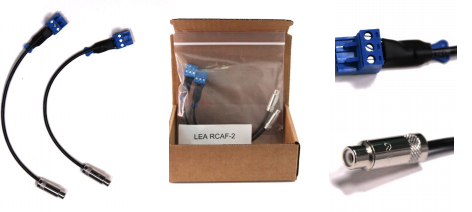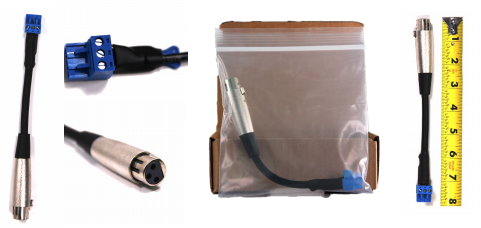 ---

Our Latest Residential AV Solutions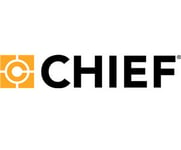 Chief Koncīs™ Monitor Arm Mounts
Chief has introduced its Koncīs™ Series of monitor arm mounts. Available in single- and dual-monitor configurations, the flexible, cost-effective workspace solutions combine sleek aesthetics with advanced functionality to ensure optimal productivity in the home office. Available with silver and black finishes to complement a variety of environments, Koncīs Series mounts are equipped with premium gas springs to deliver smooth, dynamic height adjustment. For effortless monitor tilting, the units feature patented Centris™ Extreme Tilt technology with +65° to -10° of fingertip tilt adjustment. In addition, a 180° arm rotation stop protects walls and furniture panels from over-rotation.The monitor arms are easy to install and ship pre-assembled with clamp and grommet mounting methods. Monitors up to 32 inches seamlessly snap into place with Chief's quick-connect interface, while included internal cable management ensures that workspaces remain clutter-free. Built for durability and safety, Koncīs Series mounts are tested to meet or exceed ANSI/BIFMA X5.5 Desk and Table Product standards.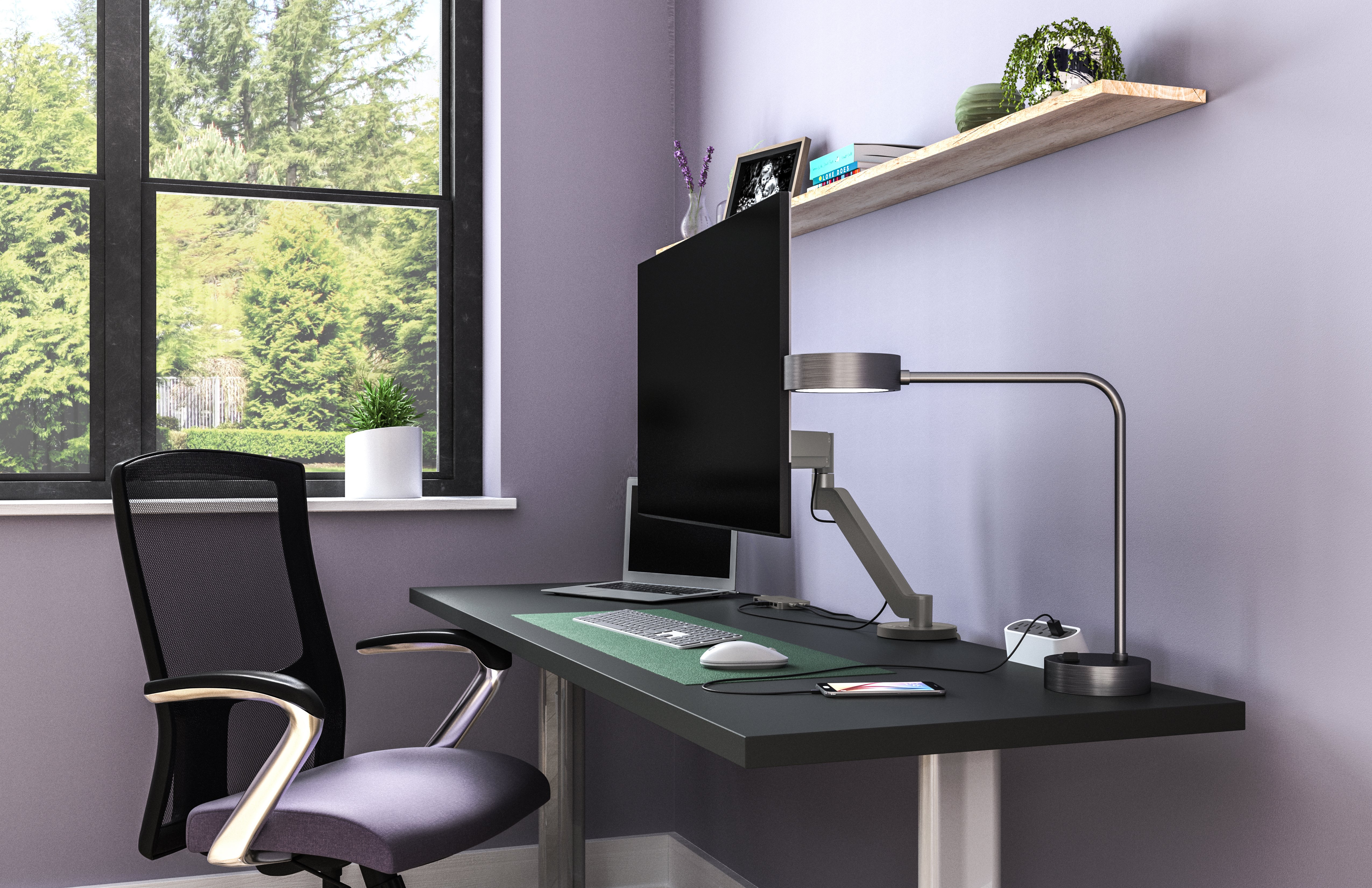 Da-Lite Agility™ Battery Motor
Da-Lite has announced that its optional Agility™ Battery Motor for the newTensioned Designer Contour®Electrol®andDesigner Contour Electrolceiling- or wall-mounted electric screens is now shipping. Available in diagonals up to 110 inches in the 16:9 HDTV format and 113 inches in the 16:10 wide format, this motor option is ideal for retrofit installations that require a flexible alternative to hardwiring.This screen option features a lithium-ion battery that lasts over 200 cycles on a single charge via its micro USB port, while a PoE 5V micro USB adapter accessory is available to keep it charged between uses. The adapter can be connected when needed or left connected for maintenance-free operation. The battery allows for wireless handheld remote operation and screen surfaces up to 16K-ready. A WiFi Bridge accessory enables connection to a mobile app that provides a battery life indicator and screen control, while allowing for control through a third-party device.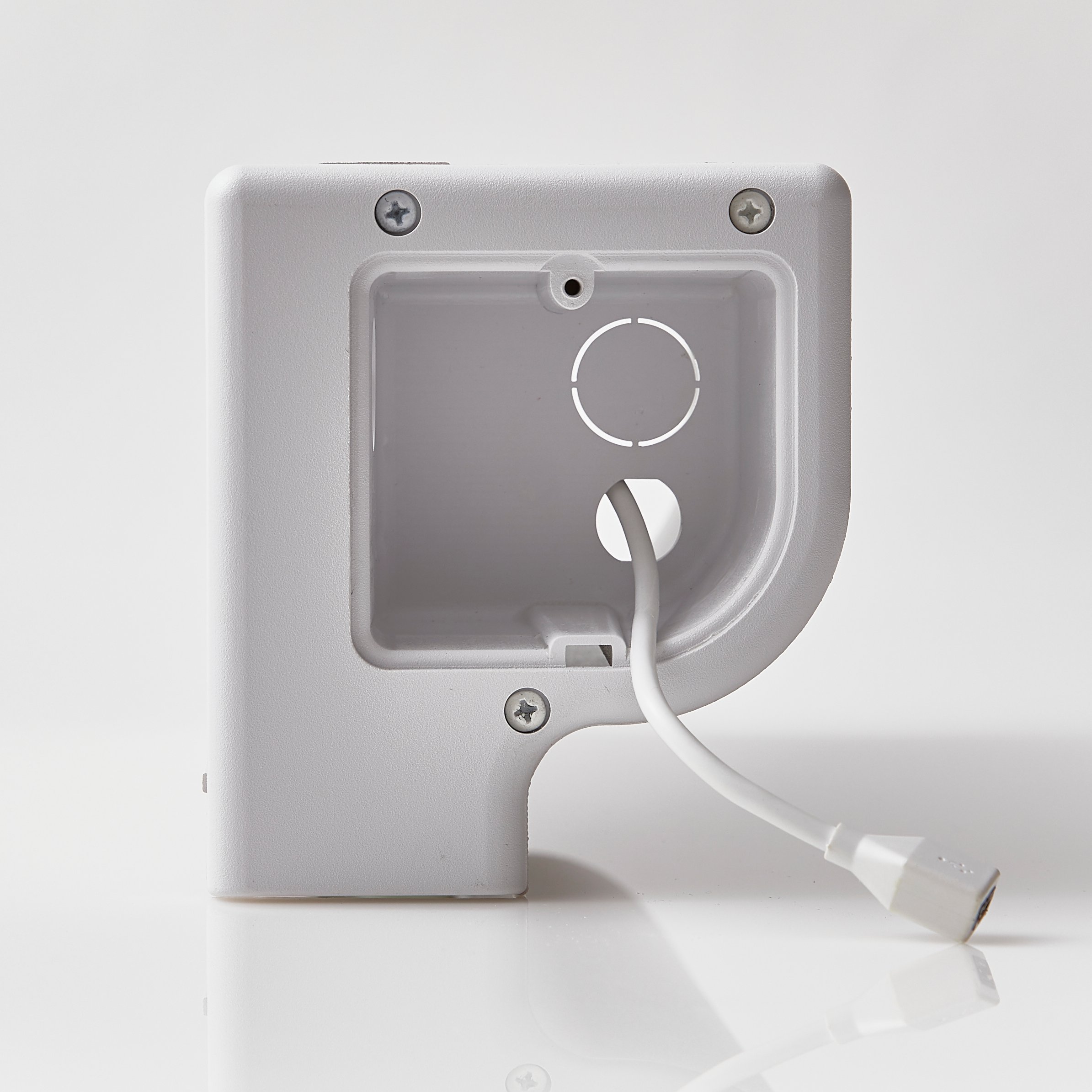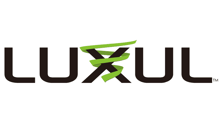 Luxul New Managed L2/L3 Gigabit Switches
Designed for large residential and commercial networks, the new units; SW-510-48P-F, SW-610-48P-F, and SW-610-24P-R, are packed with features for simple network expansion and management, while offering high performance with fast switching capacities of 104Gbps, 128Gbps, and 176Gbps, respectively. To accommodate the largest of networks, the SW-510-48P-F is outfitted with four SFP 1Gb ports and can be aggregated for a combined upload throughput of 4 Gb, which enable integrators to connect to additional switches via an Ethernet cable or a fiber-optic cable when using SFP modules (sold separately). For ultra-fast interconnection with additional switches, the SW-610-48P-F and SW-610-24P-R feature four 10Gb SFP+ ports, each of which can be used alone or aggregated together for up to 40Gbps throughput. In addition, the switches' PoE+ ports are perfect for expanding networks utilizing PoE-enabled devices such as control systems touchpanels, POS systems, phone systems, IP cameras, wireless access points, and AV over IP components. These three switches all have a unified management platform for configuration. The SW-510-48P-F and SW-610-48P-F feature front-facing ports and a total power budget of 740W, while the SW-610-24P-R offers rear-facing ports and a power budget of 370W.
All three rack-mountable switches combine QoS and VLAN support with a simple-to-use, unified management interface for administering up to 16 switches. Variable speed fans deliver quiet operation, while integrated, free-of-charge ProWatch cloud management supports remote monitoring and management.
The Luxul SW-510-48P-F Managed L2/L3 Gigabit Switch is now available, while the SW-610-24P-R will release in May 2021, and the SW-610-48P-F in June 2021.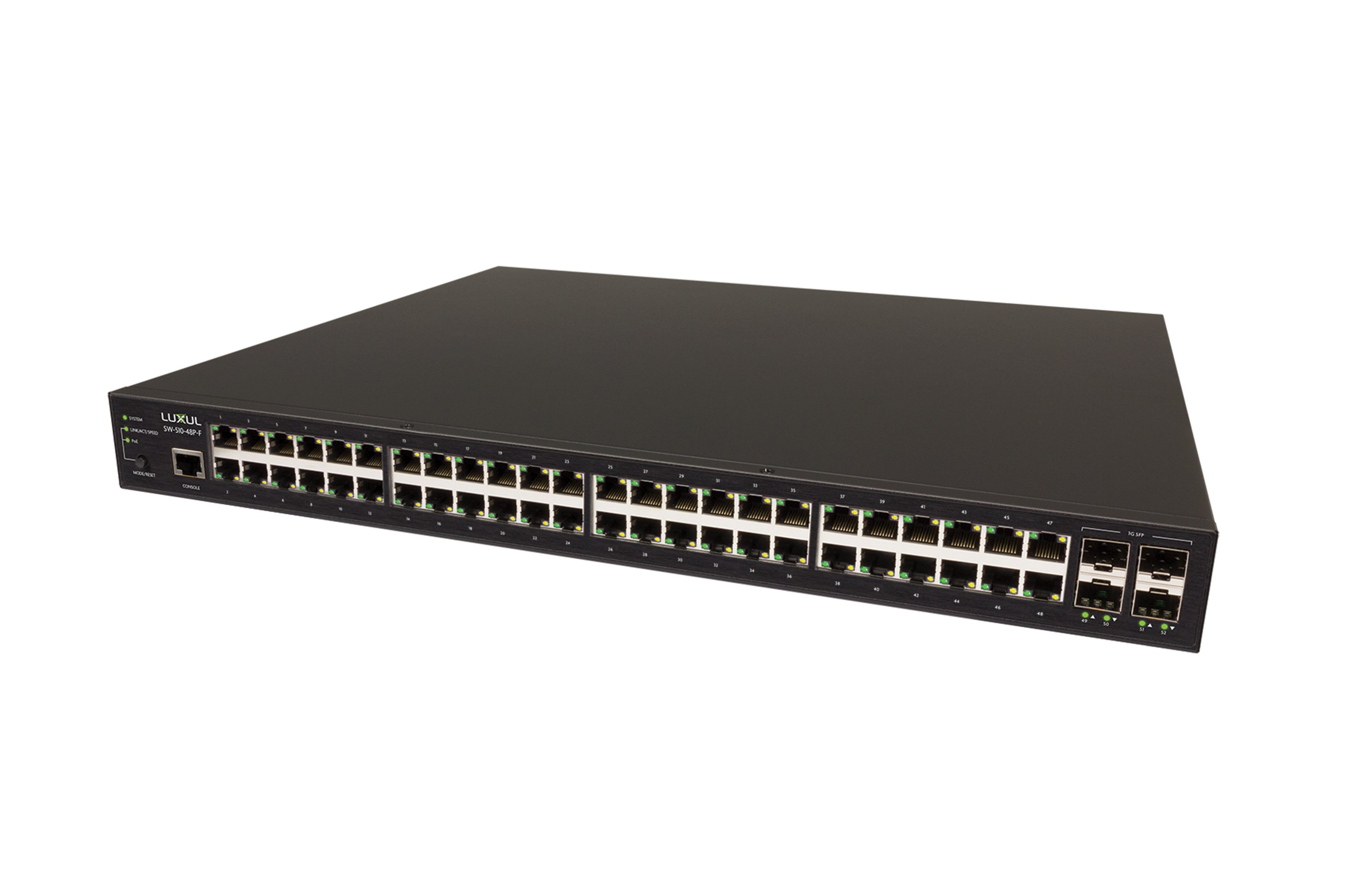 Legrand Shading and Residential Controls

QMotion S Screen Fabrics
Available in 12 colors to complement any home, QMotion's S Screen Naturals line of automated shading fabrics combines a rich, woven texture with a subtle sheen, allowing dealers to enhance the effect of natural daylight for their clients.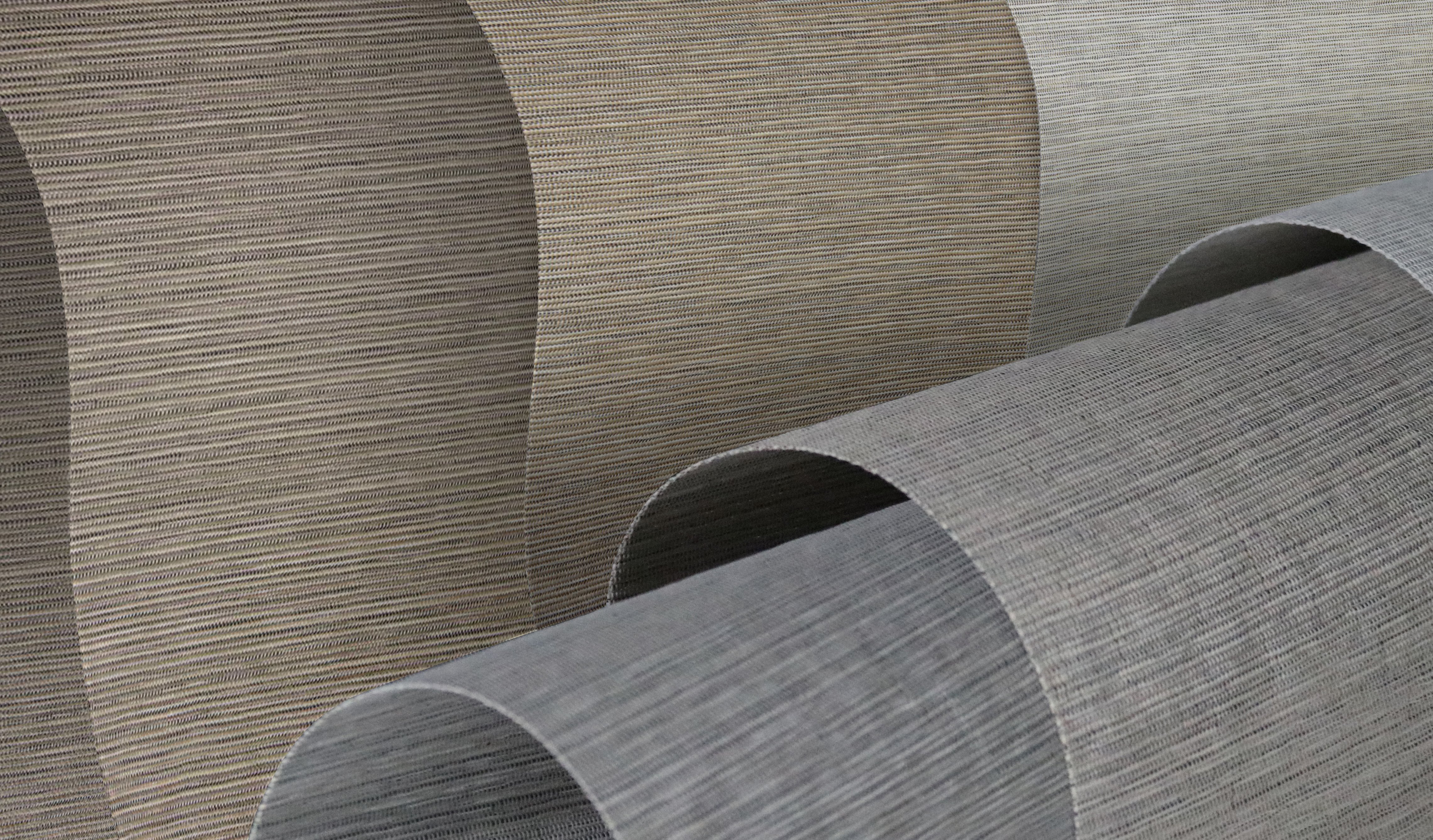 Vantage HCL at New ProSource Lighting Technology and Learning Center
ProSource, the largest audio, video, and integration buying group in the United States, held a grand opening of its new Lighting Technology and Learning Center featuring Vantage's end-to-end human-centric lighting (HCL) system. Visitors can interact with the Vantage HCL system using the Equinox 41 glass LCD touchscreen controller and the EasyTouch Glass modular keypad station.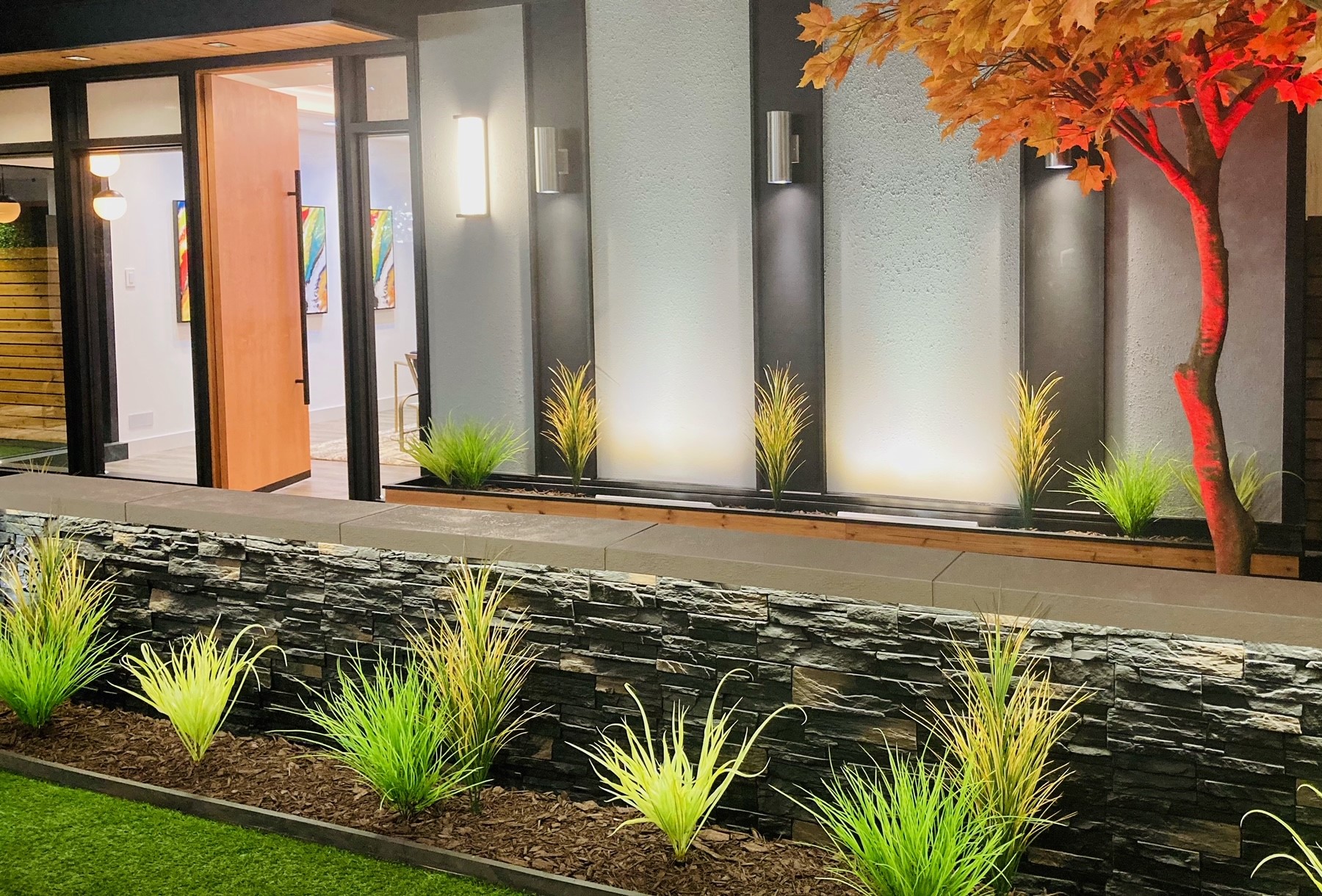 ---

Score Straight A's This Year with Winning Classroom AV Solutions
Introducingthe latest in Classroom AV Systems by Liberty AV Solutions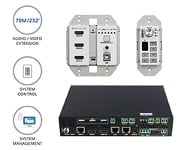 Technology in the classroom has proven to increase knowledge retention and improve engagement, while creating collaborative learning environments. Classroom technology begins with AV systems that are easy to use and designed to quickly connect with digital devices for instantaneous content sharing.
Designed for the unique needs of classroom AV, the new DigitaLinx ARK Series Advanced Room Kits feature excellent quality and performance while being budget-friendly.
Advanced Room Kits include:
Input plate, control plate, and receiver/processor
Maximum Flexibility
Audio / Video Extensions (70M/232')
Remote System Management (RMM)
Plus, Liberty-Exclusive Benefits:
Optimize your install: Huge selection of cable and digital devices to build your custom install kit
Backed by Liberty AV Support: Partner with our experienced and knowledgeable customer service staff for assistance every step of the way - from initial quote to long-term, technical support
Contact your Liberty AV Solutions team for more information.
---

AV Tech Tips for Integrators
MetraAV streams weekly episodes of their live AV Tech Tips show Wednesdays at 3PM ET. Content is geared toward custom integrators in the residential and commercial fields, covering AV, security, and overall networking systems. These educational episodes help installers plan, design, and troubleshoot AV systems based on the challenges seen in the field today. Upcoming episodes include:
6/30/21:" RCA Connectors: What You Don't Know"
7/7/21: "3 Ways to Use ARC and eARC Correctly"
Subscribe to the MetraAV YouTube channel at YouTube.com/c/MetraAV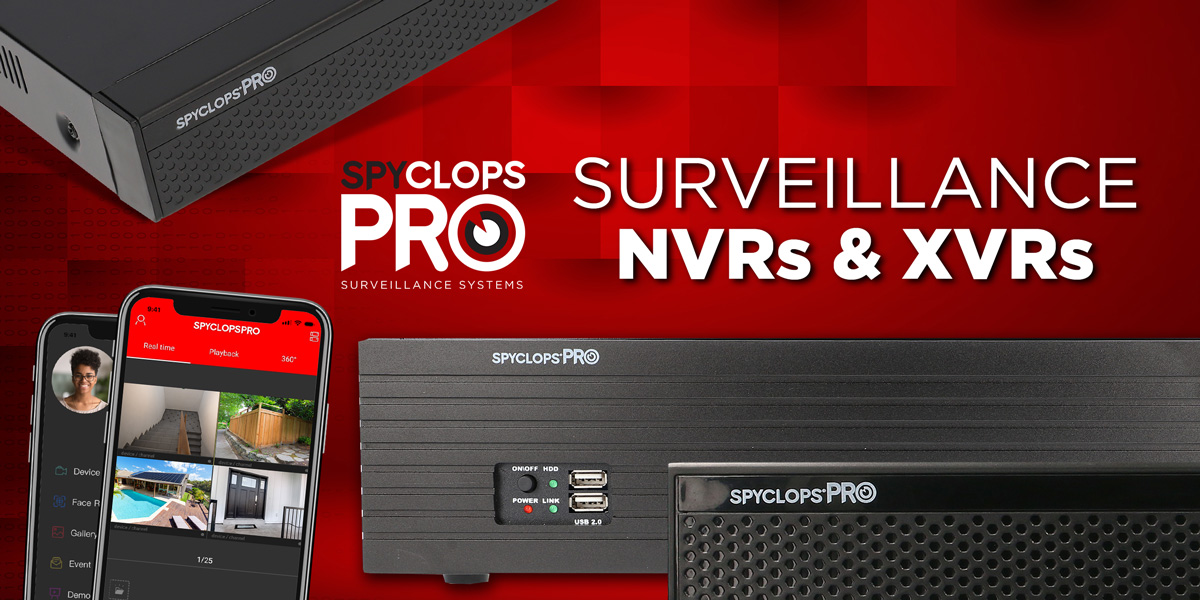 Spyclops Pro Series
Metra's new Spyclops Pro Series provides increased storage capacity for video recorders, higher recording and playback resolutions (including 4K), 5-in-1 technology support for XVRs, and NVR options for larger surveillance systems to expand to 16, 36, and even 64 channels. These new video recorders feature H.265 and H.265+ video compression for maximum video storage efficiency with versatile options for hard drives. Learn more.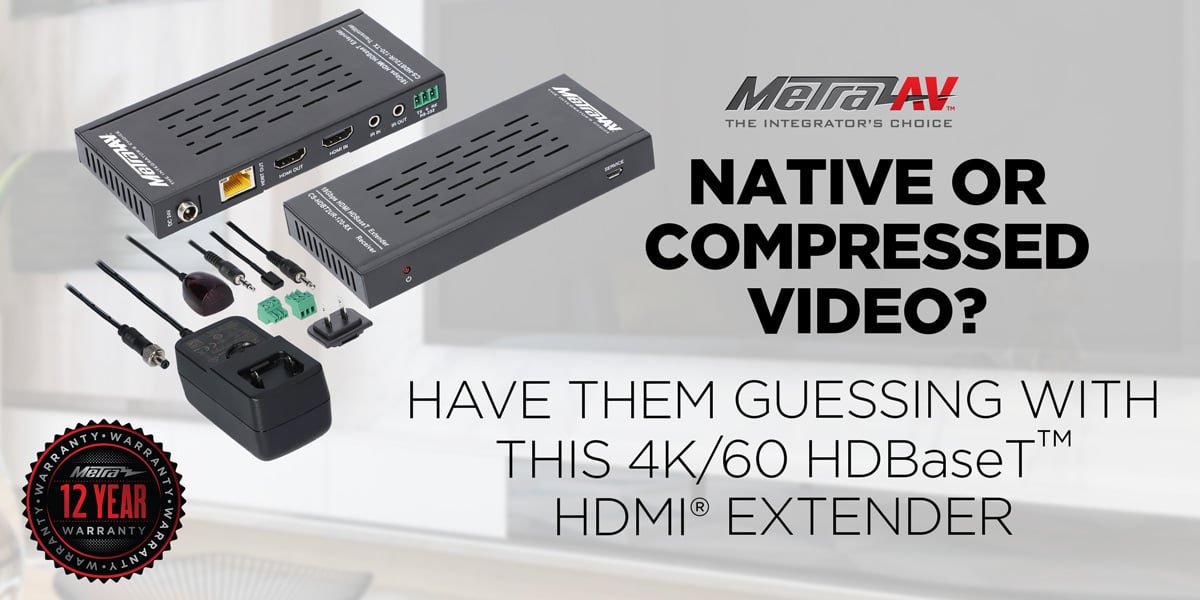 MetraAV 150-Meter HDBaseT HDMI® Extender
The CS-HDBTUR-120 extender is nothing short of impressive. It can transmit HDMI and bi-directional US type IR signals in 1080p up to 150 meters (492 feet) and 4K/60 up to 120 meters (394 feet) over CAT6 without a visible difference in video quality. The best part? The image quality is better than ever before, giving even the most discerning of eyes a run for their money to try and tell the difference between native video and video from the extender. It supports resolutions up to 4K/60Hz, 4:4:4 (8 bit), or 4K/60 HDR, 4:2:0. Learn more.
---

High Performance Audio with Versatility and Style for the Outdoors
The Monitor Audio Vecta Series features two stylish, compact and versatile models with weather resistant properties. Cleverly combining architectural aesthetics with innovation and the high quality professional audio performance that Monitor Audio is renowned for, installers now have a solution with over 8 different installation configurations that can be used both inside and out.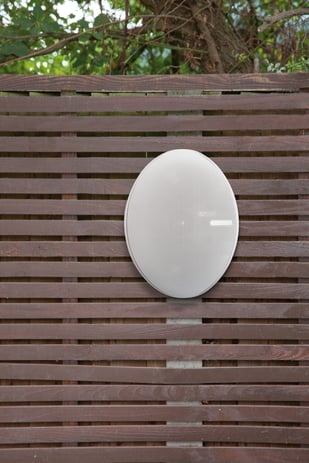 For the Vecta V240 and V240-LV, Monitor Audio has mounted dual 4" C-CAM metal cone drivers to the curved baffle to ensure a controlled sound field is delivered. This minimizes ceiling or wall reflections when mounted under eaves or in a corner, while still being wide enough for superior coverage when wall-mounted. The centrally mounted Gold C-CAM tweeter is horn loaded to ensure dispersion at the crossover point matches the mid-range, providing a smooth off axis frequency response.
The V240-LV adds further versatility in commercial applications with a 70/100V line level, allowing multiple speakers to be installed in a system without worrying about impedance matching or losses where long cable runs are required.
The Vecta Series offers incredible flexibility and simple installation. Using cleverly designed brackets and a single point automatic connection system, Vecta can be quickly and easily mounted horizontally or vertically. Installers fix the bracket to the wall, and then simply drop the speaker in place and secure with a single screw. Not only does this installation method save integrators' time, but it also simplifies the complexity of installing speakers at height or at difficult angles.
Monitor Audio combines versatility, style and audio performance with its venerable Vecta Series.
---
HDMI/IP PTZ Camera 30X Zoom, POE, model 500790
The MuxLab HDMI/IP PTZ Camera 30X Zoom, PoE is a full HD 1080p HDMI and IP streaming camera with Pan, Tile, and Zoom capability for extreme flexibility and reach. The camera supports both uncompressed video via an HDMI outport for local connectivity, and H.264/H.265 compressed video for streaming over the Internet, while supporting a 30X optical zoom and 8X digital zoom.
The HDMI/IP PTZ Camera 30X Zoom, PoE is suitable as a standalone device for video conferencing, education, houses of worship, fitness training, and many other live streaming applications to broadcast services such as YouTube, Facebook, Wowza, and others.
The HDMI/IP PTZ Camera 30X Zoom, PoE supports PoE for convenience when powering the device, and a 1/2.7″, 2.07 million effective pixels high-quality CMOS sensor to capture video, plus an audio input for 2 channel audio sources such as microphones. The camera supports a focal length of f4.42mm to 132.6mm, an aperture of F1.8 to 2.8, a shutter speed of 1/30s to 1/10000s, and a minimum illumination of 0.05 Lux for low-light conditions. The HDMI/IP PTZ Camera 30X Zoom, PoE may be remotely managed via IP and RS232 for added convenience.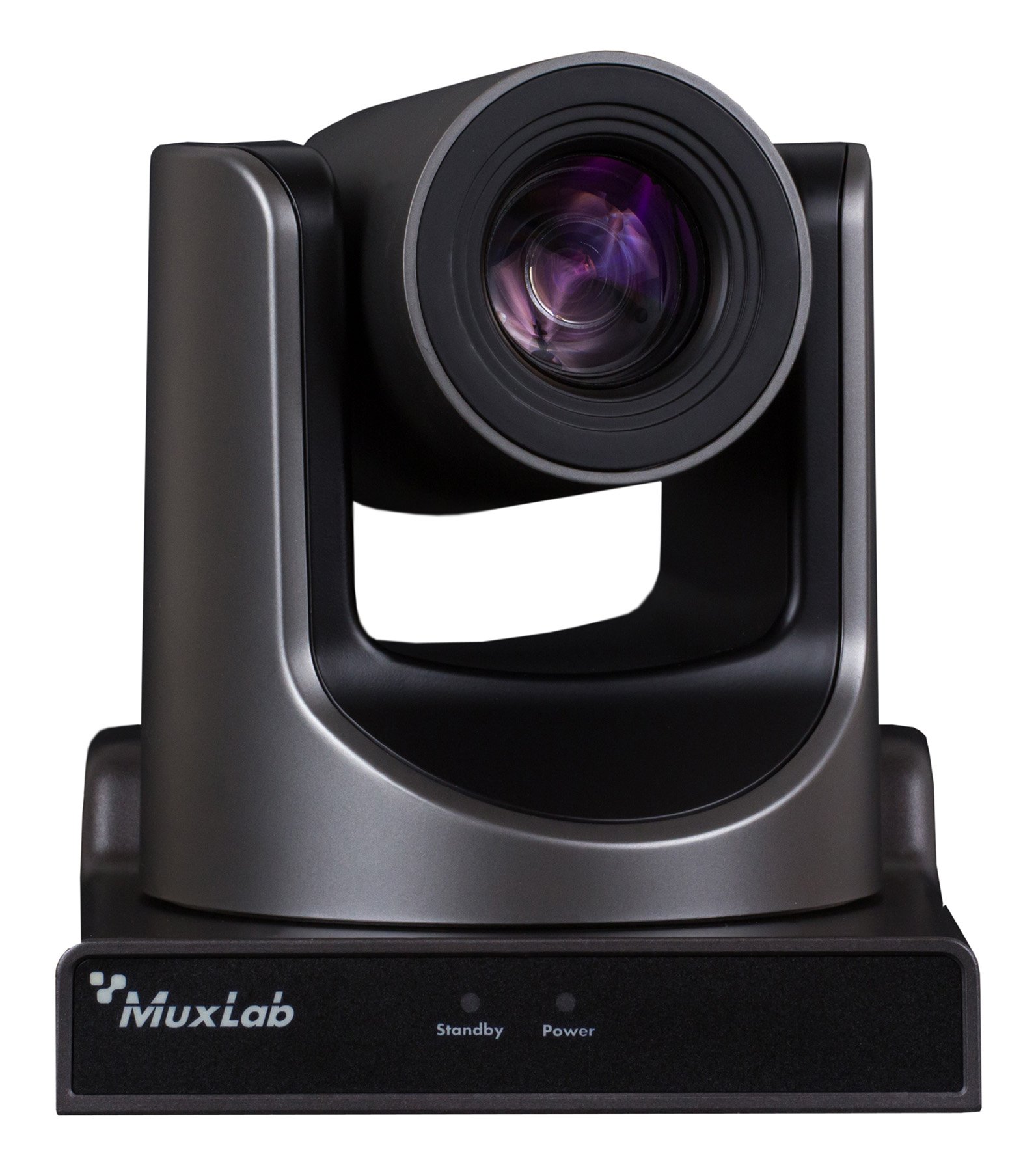 ---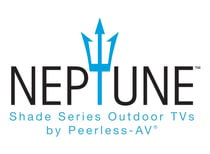 Neptune™ Shade Series Outdoor TVs – Comes with FREE Outdoor Tilting Wall Mount
The Neptune™ Shade Series Outdoor TV is an all-season solution for outdoor entertainment and living, brought to you by Peerless-AV®. This outdoor TV is all weather rated, maintenance-free, and has an operating temperature range of -22°F to 122°F (-30°C to 50°C). With 4K resolution and an IPS panel, Neptune meets the full UHD specifications, providing exceptional color and video quality from any viewing angle. The input compartment and built-in IR repeater provide safe storage and IR control for small video equipment. A FREE Outdoor Tilting TV Wall Mount ($199 USD value) is included with every purchase to provide a secure installation. Whether you want an outdoor TV on your backyard patio or under the gazebo, quality outdoor entertainment is now a reality with Neptune.
Product Features: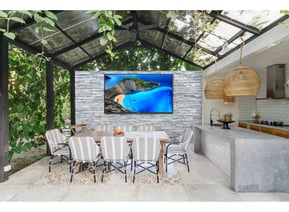 Available TV Sizes: 55", 65", 75"
Includes a Neptune™ Outdoor Tilting TV Wall Mount ($199 USD value) to provide a secure installation
Optimized using the freePATH Technology™ input compartment cover which allows WiFi signal to penetrate for SMART TV device connectivity
HDR panel technology portrays a more realistic image with higher contrast and truer color representation
IPS panel allows for accurate color representation when viewing off axis (178° of viewing angles)
USB media support allows still images, video and audio to be played from an attached USB flash drive
Supports HDMI 2.0 and HDCP 2.2 for increased compatibility with 4K sources
Sealed cable entry helps prevent water and debris from getting inside
Outdoor IR Learning Remote allows for up to two additional 3rd party devices to be learned and controlled
Internal speakers provide excellent sound without detracting from the TV's aesthetics
---

Pioneer Music Company Announces Grand Opening of New Chicago Location
Pioneer Music Company, a 152-year-old distributor of audio, video, surveillance, networking, and remote management products for professional integrators, announces the grand opening of a new location in the Chicago, IL metro. Located in Elk Grove Village, IL, the new facility features 20,000 square feet of warehouse space and a training facility that can accommodate more than 50 attendees.
"The role of the distributor is changing faster than ever before, and we've invested in that change. The last five years we strategically expanded our footprint in the Central Midwest," says Alec Haight, sixth-generation owner. "After refining operations and introducing more automation and value-add services to our business, we are excited to scale our vision into the Northern Midwest market, starting with welcoming the local Chicago dealers to our family."
PMC's newest facility provides local dealers flexible logistics support and same-day product availability, in an open shopping format where customers can freely browse aisles of products. The location is complete with a 24-hour will-call room and an indoor loading area to make sure Chicago weather never stands in the way of business. Local dealers will also benefit from PMC's self-service app, communications service, and live-inventory website with bill payment.
"The support from our vendor partners has been a huge driver for our expansion into this market. We sincerely believe in our value-add strategy to the custom integration channel, and it is rewarding to see our vendors share that belief," Haight said.
"We're proud to offer our services to the dealers with a local team of experts under the leadership of industry veteran, Mike Baginski. Our company is already benefitting from the addition of top-notch personnel, vendor support, and dealer activity in the area. It is an exciting time to be in our industry, and we feel that excitement here at Pioneer Music."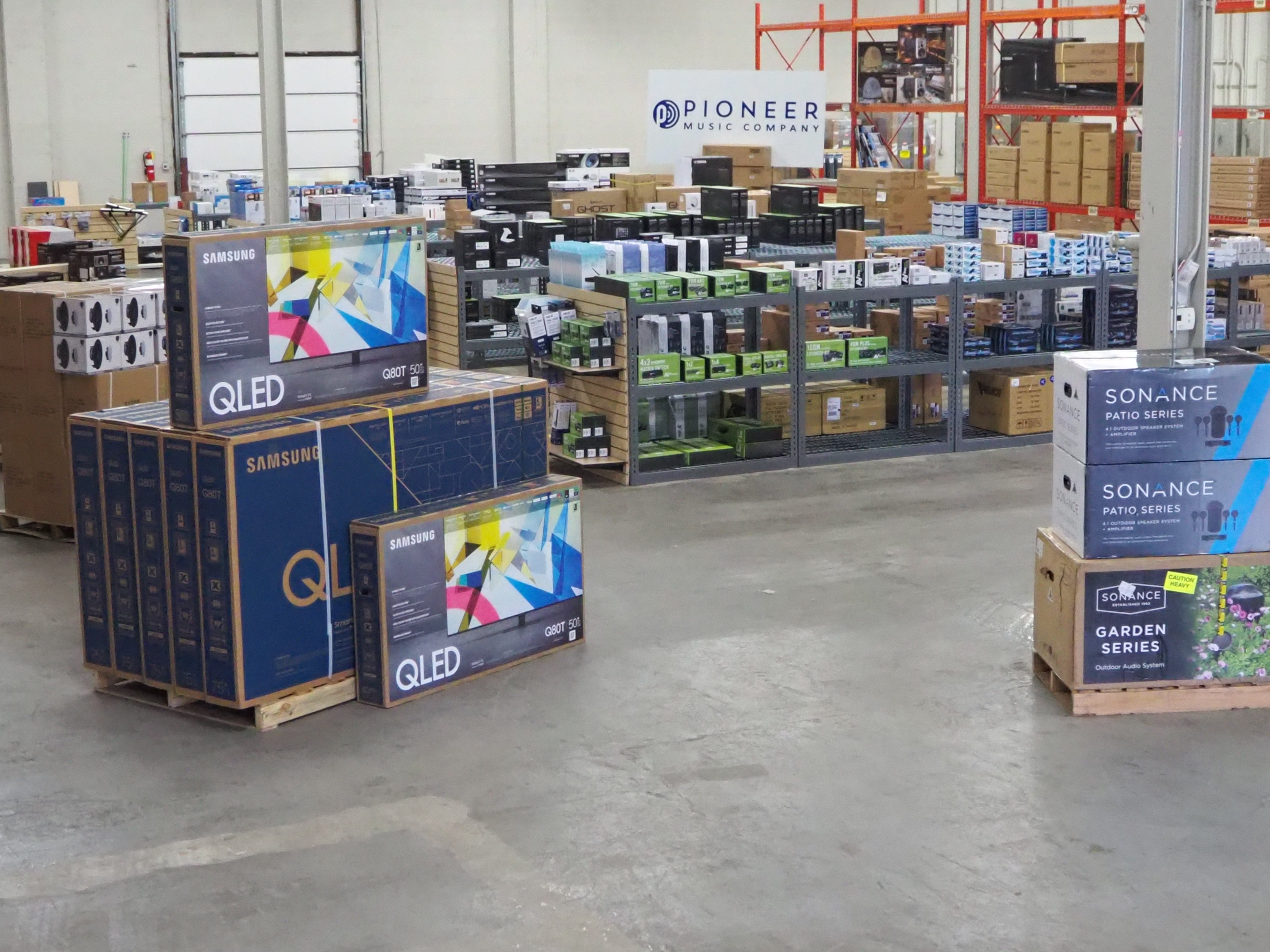 ---

Platinum Tools® Launches NetXpert XG2 10G Network Tester
Platinum Tools® (www.platinumtools.com), the leader in solutions for the preparation, installation, hand termination, and testing of wire and cable, is proud to announce the launch of its new NetXpert XG2, providing 10G speed certification over copper and fiber, and complete network testing over copper, fiber, and Wi-Fi systems. Now shipping, the NetXpert XG2 has an MSRP of $7,135 for copper and $11,545 for fiber.
"The NetXpert XG2 sets a new standard in versatility and value for cable and network testing," said Sean Rothermel, Platinum Tools product manager. "With Cat6A rapidly gaining dominance, a tester capable of certifying networks to 10G speeds has become more of a necessity. With the NetXpert XG2, we have a single device that performs 10G speed certification, as well as all the network tests you need on copper, fiber, and Wi-Fi systems, even PoE testing up to the PoE type 4 standard. This eliminates the need to buy or carry multiple testers for various jobs."
In addition, a highly desired and rare key feature is the XG2's future upgradeability, with new firmware able to be loaded by the end-user via USB or Wi-Fi. "This capability makes the XG2 even more valuable as the investment in this product does not end when future technologies would render most other units obsolete," Rothermel added. "Upgrading new firmware will allow the XG2 to be used for years while keeping up with current technological necessities."
Features and specifications include:

Speed certification to 10G over copper and fiber

Cable qualification to IEEE standards

Active network testing over copper, fiber and wi-fi

PoE testing up to 90W (PoE type 4)

Complete reporting in multiple formats

Full color seven-inch touchscreen

Convenient form factor with comfortable hand straps and built-in kickstand

Rechargeable, upgradeable lithium battery pack

Field-replaceable RJ45 port, dual SFP+ ports, USB port

Easy software updates for future feature expansion

Dimensions: 9.75in. x 7in. x 3in.
For additional pricing and more information on Platinum Tools and its complete product line, please visit www.platinumtools.com, call (800) 749-5783, or email info@platinumtools.com.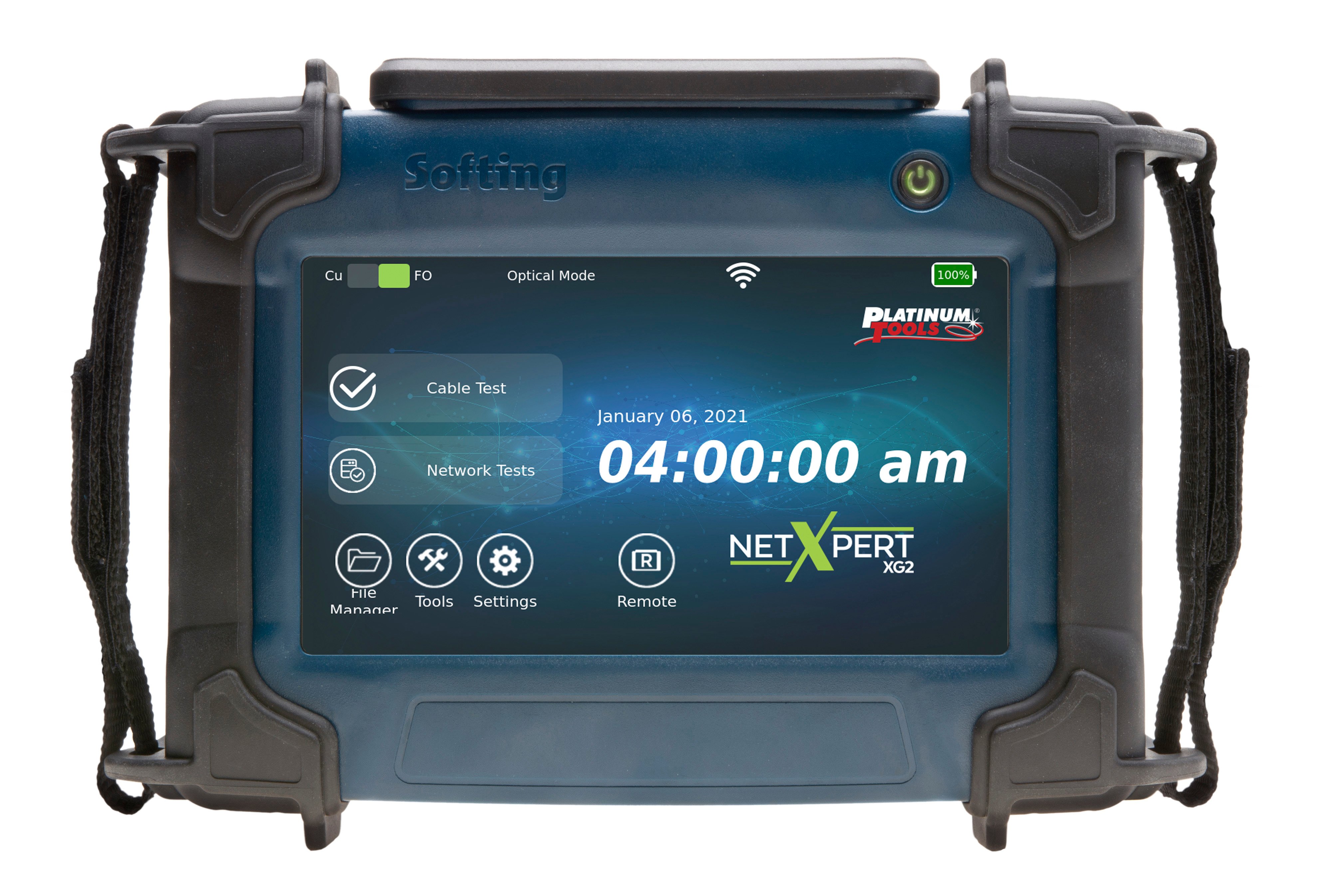 ---
Powersoft Strengthens T Series Amplifier Platform
The company has announced two additions to the T Series family: the T902 and T904.
Italian audio innovator, Powersoft, has announced two additions to its renowned touring amplifier platform, the T Series, which will allow the company to almost entirely replace its legendary K Series.

Since it was introduced 18 years ago, the K Series has proven itself to be one of the most reliable and widely used amplifiers on the market, receiving high praise for its lasting audio quality, power density, efficiency, and stable and long-term power.

Building on this legacy, Powersoft introduced the T Series in 2019, and in doing so defined the 'next generation specs' for amplifiers in live sound applications, as well as setting new long-term benchmarks such as daisy-chained Ethernet connectivity; Dante audio networking; Power sharing; Improved DSP with powerful Advanced EQ groups, and FIR filtering for great sounding presets.

Now, in 2021, the new T902 and T904 have been introduced to extend the applications of the T Series even further, allowing it to cover the requirements for any system deployment, including larger scale live sound applications.

The T902 is a 2-channel amplifier specified to deliver 4000W at 2 Ohms, 3200W at 4 Ohms, or 1800W at 8 Ohms, and its high rail voltage and peak current on the outputs make it ideal for driving large 4-Ohm subwoofers (like dual 18'') or 2- and 3-way line sources.

Thanks to the T902's onboard DSP featuring Raised Cosine, IRR and FIR filters; and precision delay, the T902 is the perfect product for powering and controlling complex cardioid sub-woofer arrangements and complex 3-way line sources.

The other new addition to the T Series family is the 4-channel T904, which can deliver 1800W at 2 Ohms, 2000W at 4 Ohms, or 1600W at 8 Ohms. This new amplifier platform is designed to power Bi-amped systems like stage monitors, 2-way point source speakers, and 2-way line sources, as well as smaller sub woofers.

Much like the rest of the T Series family, the new T902 and T904 feature onboard DSP, in-built Dante inputs, and live impedance monitoring, as well as Powersoft's Active DampingControl™ for cable resistance compensation.

"Most live sound amplifier families will feature lower voltages for smaller and lower cost products," said Marc Kocks, manager of Powersoft's Application Engineering team. "In smaller systems, however, it is quite common to have a single 8 Ohm loudspeaker per channel. This presented an opportunity for our development team to make a very homogenous amplifier range in which all models can deliver the same high output voltage, so that smaller models can also play 'full SPL' on 8-Ohm speakers.

"This makes the smaller models more affordable by saving in the power supply and output current capacity, while providing a solid feature set for the entire product family. With the addition of the T902 and T904 to the T-series it will be able to serve as a flexible and reliable workhorse for any live sound system."

As Powersoft has been doing with its other launches over the last year, the new T Series amplifier platforms will be premiered in a series of live sessions that will take place at 9am (CEST), 3pm (CEST), and 8pm (CEST) on 22nd June 2021.

Register for the event here: https://bit.ly/2T9VZOA
---

Drop Your Remote in the Pool? With the New U3, RTI Says Go Ahead!
RTI's water-resistant U3 Remote Control is now shipping worldwide. The U3 remote is the perfect companion for outdoor entertaining areas such as hot tubs, pools, patios, and decks. It is also ideal for indoor applications where water and standard remotes don't mix such as kitchens, bathrooms, garages, gyms, and many work environments.
With its IP66 rating, the U3 remote delivers control with two-way feedback of connected electronics in environments too harsh for standard remotes. It even floats if dropped in the water for easy retrieval. The electronic paper display is easy to read in bright light — important for outdoor environments — and the fully programmable soft-touch buttons enable quick access to commonly used functions. The remote comes with an inductive charging station and secondary dock for water areas, and both are wall-mountable for convenience.
"The inductive charging and wireless programming updates allow the U3 to be completely sealed, delivering exceptional moisture and dust protection," said Robert Lawton, RTI Director of Product Management. "Our testing team even froze one in a pail of water!" (Watch the video here: https://youtu.be/a1kFfbSrVIk).
The remote uses the RTI dual-RF platform, supporting both 433 MHz RF for one-way control and 2.4 GHz ZigBee® for bi-directional communication with RTI processors which can support third-party electronics like music servers, lighting, and pool control systems. The low power requirements of the electronic paper display delivers an exceptionally long battery life between charges, and the display can be fully customized to each project using the RTI Integration Designer programming software.
More information about RTI is available at www.rticontrol.com.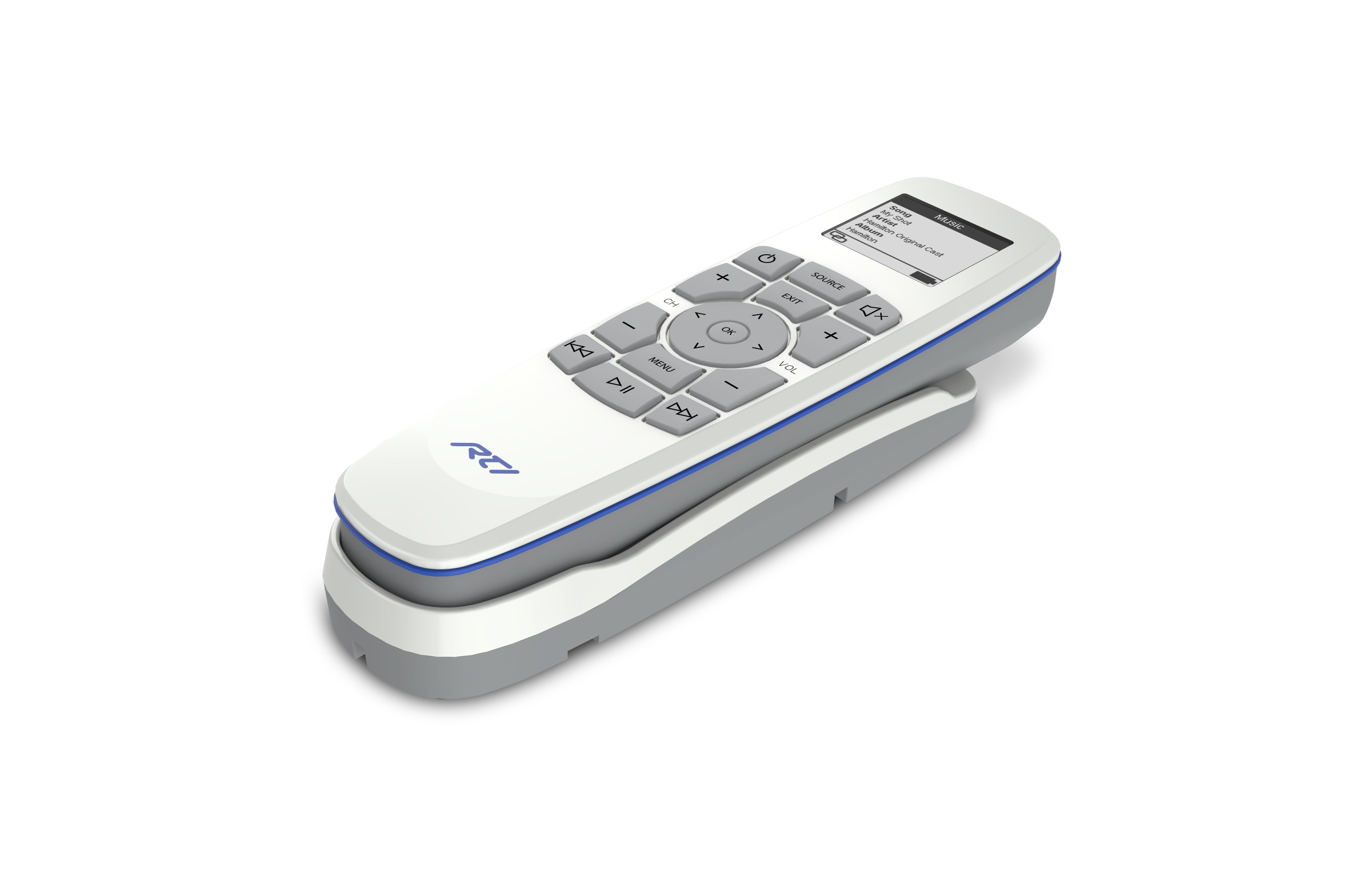 ---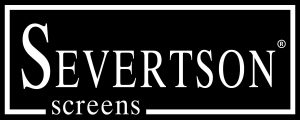 Severtson Screens Enhanced SAT-4K Acoustically- Transparent Projection Screens
The enhanced next generation SAT-4K Acoustically-Transparent projection screen from Severtson Screens (www.severtsonscreens.com), a global leader in innovative and quality projection screens for the home theater, commercial, pro AV, and cinema markets, is now available. The SAT-4K has received tremendous accolades since its launch, and Severtson has built upon its success with its next generation which features an even finer weave that makes the viewing image even better than before. Made in the USA, the SAT-4K replicates the cinema experience in the home and commercial settings like no other projection screen on the market today.
The SAT-4K offers a seamless projection screen up to 15ft., 10in., and is also available as an option for Severtson's 4K thin/zero bezel fixed frame projection screen solutions. Acoustically-transparent, the entire sound stage can be placed directly behind the screen at the same horizontal axis, allowing the vocals and the special effects to be completely in sync with the brilliant images on display. This will allow for a completely immersive audio and video experience. Available in Impression, Deluxe, and Deluxe Curved configurations, the SAT-4K screen meets or exceeds all industry standards for optimum video and acoustic performance, providing reference quality reproduction of the digital image combined with true fidelity of the original soundtrack.
Custom and standard sizes are available. Severtson asks that customers contact them directly for individual pricing for their specific needs.
For more information, please visit www.severtsonscreens.com,
call 480-610-5155, or email sales@severtsonscreens.com.

---

Now Available! 2-Port and 4-Port Display Port KVM Switches
TRENDnet's new 2-Port DisplayPort KVM Switch (TK-241DP) and 4-Port DisplayPort KVM Switch (TK-441DP) allow you to control either two or four computers with one set of console controls. Experience up to 4K UHD resolution with this DisplayPort KVM switch, no driver installation required. The TK-241DP and TK-441DP DisplayPort KVM switches are designed for systems with DisplayPort, USB mouse and keyboard connections, and feature a two-port USB hub to share storage devices or other USB peripherals between computers. Contact TRENDnet to learn more!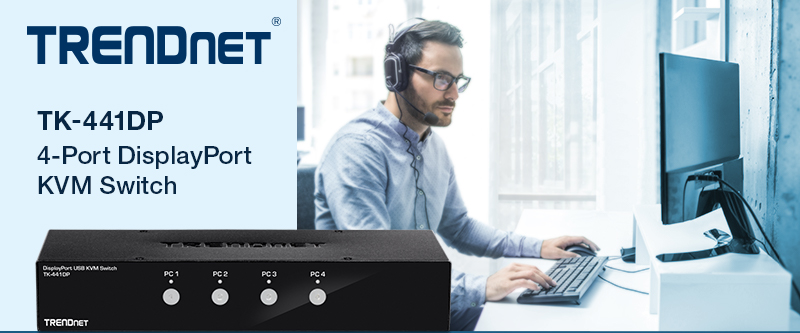 ---

Most crimes happen at night which provides more convenient conditions for criminals. UNV #ColorHunter cameras, coupled with supplemental light for extremely dark scenarios, guarantee video with colorful details. Check more details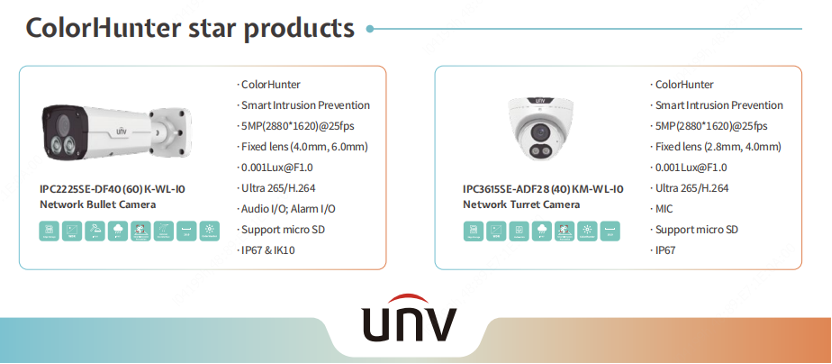 ---

Preparing for Re-entry
With businesses starting to make plans to go back to their offices and schools rethinking their hybrid solutions, let ViewSonic guide you along the way.
We offer a wide array of collaboration tools to support your needs. These Enterprise and Education "Look Books" are great resources for discussing the many options.
---