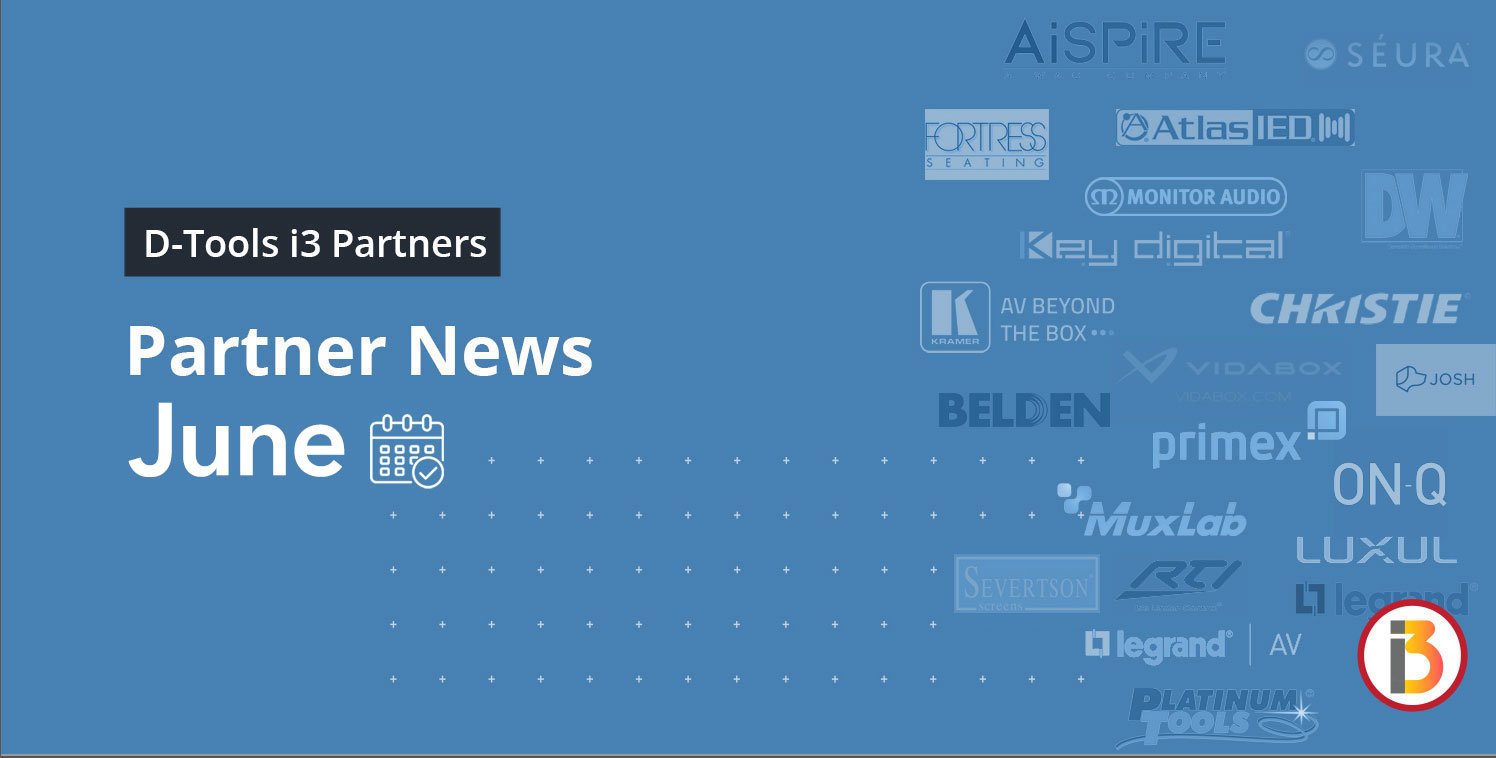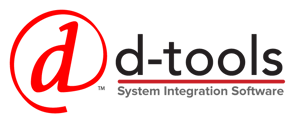 D-Tools i3 Partners realize the importance of bringing you their product information and have chosen to support the D-Tools user community by joining the program and making their product data directly available through D-Tools software. Read on for the latest supplier company news and product updates.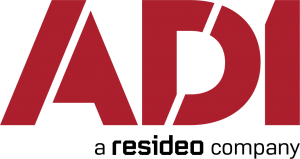 Smart Home Buying Guide
Design the ultimate connected home with ADI as your trusted advisor. See how you can add the latest smart home technologies to your installs.
Explore appropriate product solutions with our interactive smart home buying guide.
---
AiSPIRE to Unveil WAC-STRUT Stealth Framing Projector at CEDIA EXPO 2023
A sophisticated option for illuminating art and collectibles in fine connected homes and commercial spaces, AiSPIRE and WAC Lighting will debut the new WAC-STRUT Framing Projector as part of their revolutionary WAC-STRUT modular LED lighting system at CEDIA EXPO 2023 in Denver this September. Designed as an accent luminaire that can shape and zoom light on art and objects, this innovative LED luminaire will be displayed at the AiSPIRE/WAC Booth 3943 at the Colorado Convention Center in Denver from September 7-9.
The Framing Projector operates as part of the award-winning WAC-STRUT lighting, electrical, and power system to project a crisp, square, or rectangular area of light to frame artwork, sculpture, or architectural elements. Like a quality camera lens, the innovative projector contains adjustable lenses and shims to frame or highlight art objects, providing maximum visual impact by zooming in, zooming out, or using a custom-cut gobo to shape the light in complex designs. The sleek minimalist designed fixture includes an integral LED driver in white and black electrostatically powder-coated and anodized finishes to complement fine residences, museums, and art galleries. It installs magnetically and mechanically into the WAC-STRUT system and can be mounted on the ceiling or wall vertically or horizontally. The WAC-STRUT Framing Projector dims from 100 to 1 percent using electronic low voltage, TRIAC, and 0-10V dimmers and features stealth armature with a 360-degree horizontal rotation and 90-degree vertical aiming. Use DMX/ABiCUS controls for the latest dimming protocols to dim down the luminaire beautifully.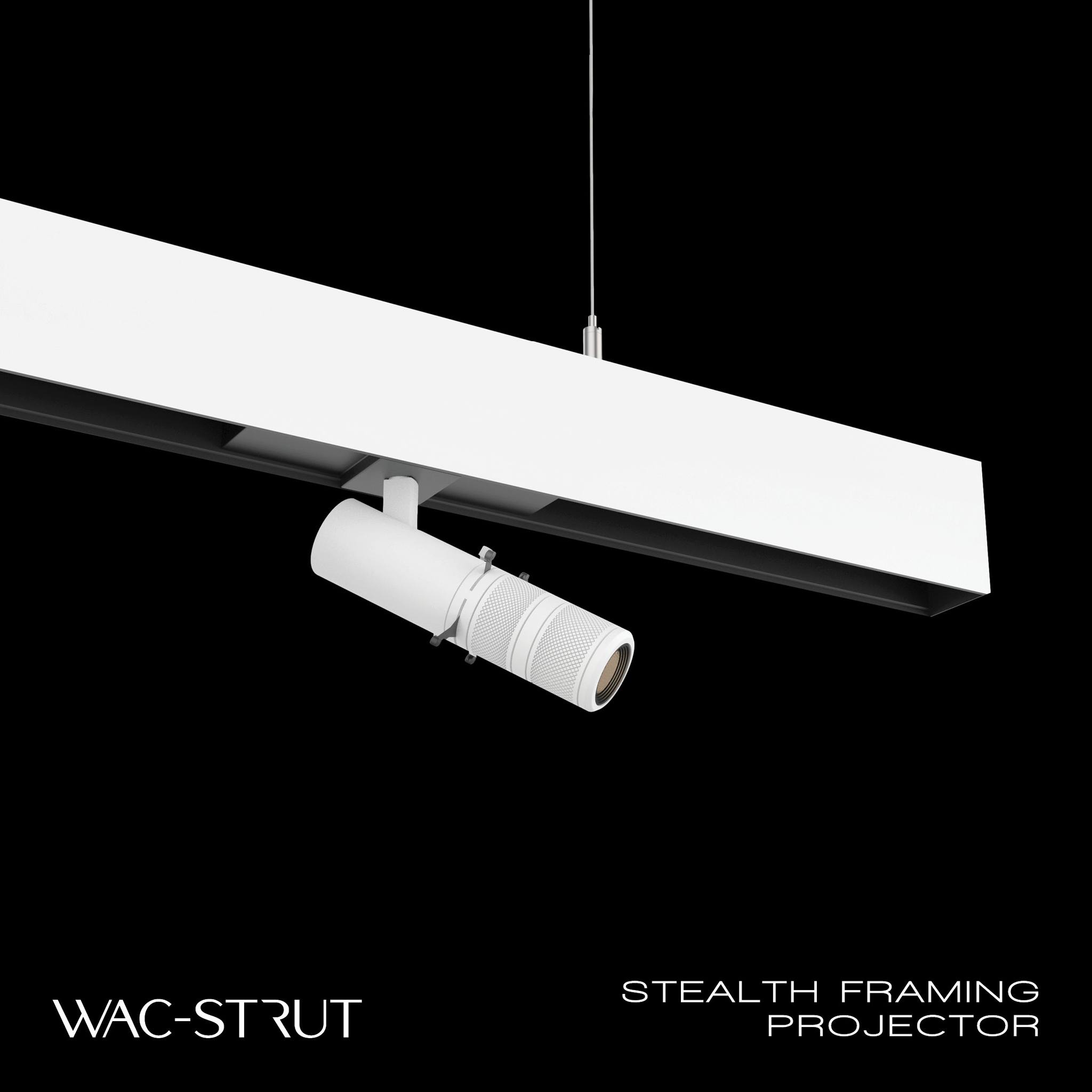 ---

To provide its customers with the pinnacle in sonic performance, AtlasIED today announced the IsoFlare™ series of premium ceiling loudspeakers. The first products developed as part of AtlasIED's strategic investment in Fyne Audio, IsoFlare ceiling loudspeakers represent a new benchmark for preeminent installations utilizing the very latest design techniques and tools to create the next generation in point source technology.

Ideal for luxury hotels, casinos, high-end restaurants and bars, retail spaces, and corporate facilities, the new IsoFlare series' point-source technology provides a natural and accurate soundstage, accurate and linear response, and unparalleled consistent broadband directivity.
The series consists of seven models, including blind mount models in four-, six-, and eight-inch sizes, a four-inch low profile model, an eight-inch subwoofer, and two pre-install models. The new loudspeakers offer an edgeless grille design in either square or round and black and white options to cater for the most demanding architectural constraints. For quick and secure installation, the IsoFlare series incorporates a patented toolless dog leg mounting mechanism on all models.
IsoFlare™ series includes: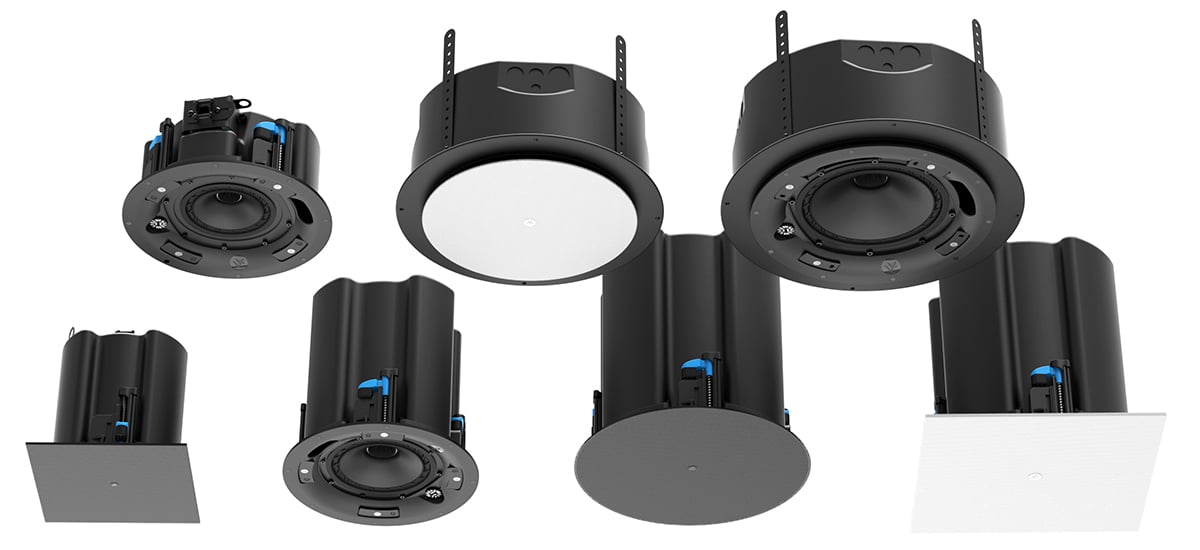 ---

Axis Communications Partners with Altronix to Expand
Trove™ Access and Power Integration Solutions
Growing Brand Delivers More Options, Simplifing Access Control Installs
Altronix, the recognized leader in power and data transmission products for the professional security industry, continues to expand the company's popular line of Trove™ Access and Power Integration Solutions in partnership with access control provider, Axis Communications.
"We are pleased to welcome Axis Communications as a trusted Altronix partner," said Stephen Oliva, OEM Partner Development at Altronix. "This partnership we share ultimately serves to provide systems integrators with more options, more flexibility, and more time when it comes to their access control installs."
The Trove2AX2 is completely customizable and accommodates AXIS A1601/A1610 or A1210-B Network Door Controller modules with Altronix power distribution. The combined enclosure and backplane solution simplifies board layout and wire management, ultimately reducing installation time and labor costs.
Pre-configured kits are also available to further streamline installation. Models T2AXK7F8S (fused version) and T2AXK7F8SD (PTC version) consist of a Trove2 enclosure with backplane, along with a single 24VDC power supply/charger, voltage regulator for 12/24VDC, one dual input 8-output access power controller, and one dual input 8-output power distribution module. These kits can accommodates up to four A1601/A1610 modules or eight A1201-B modules, supporting up to 8-doors from a single enclosure.
"We are thrilled to collaborate with Altronix in providing a simple, intuitive solution for access control installations," says Drew Pacino, Business Development Manager at Axis Communications. "Altronix is a valued Partner of Axis and a trusted name within the industry."
For more information on Altronix's extensive line of products, call toll free 1-888-258-7669, e-mail info@altronix.com or visit www.altronix.com.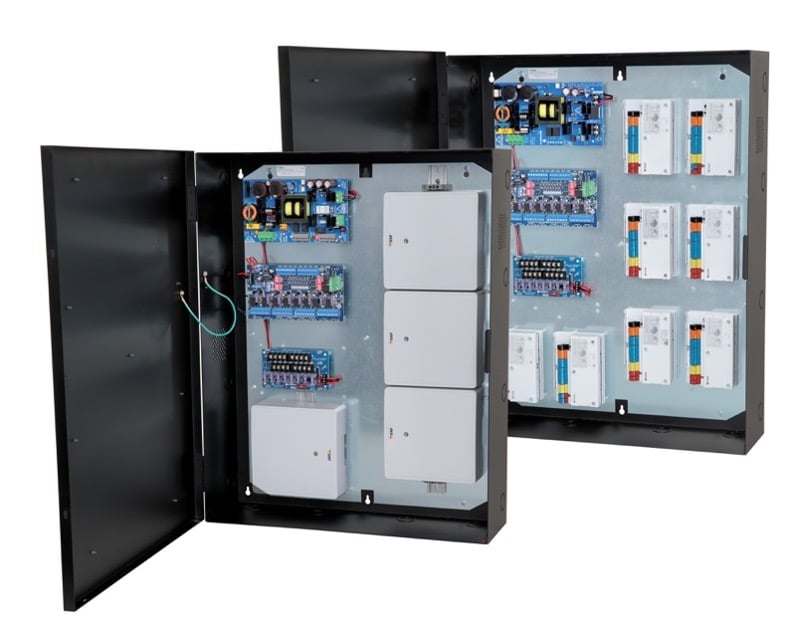 ---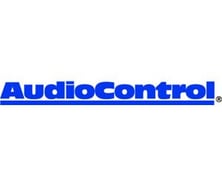 THE ULTIMATE WHOLE-HOUSE ENTERTAINMENT AMPLIFIERS FOR ALL APPLICATIONS
Integrators often find themselves providing multi-zone entertainment systems to clients who may have chosen not to embark on additional smart home features beyond the audio/video. These clients represent an important group within each integrator's portfolio because not only are they paying customers now, but they may also represent future business through upgrades and additional services. The mission is to deliver superb entertainment throughout the home including an intuitive user experience.
AudioControl offers several products that are unique in their performance, features, and form factors—designed as the foundation of whole-house entertainment systems with or without a smart home ecosystem. Integrators often utilize product lines such as Sonos as the basis for standalone multi-room entertainment systems, and AudioControl amplifiers are perfect when used in this way, delivering significantly higher power than conventional multi-room amps. Additionally, the high output power of AudioControl amplifiers enables integrators to specify a broad range of premium loudspeakers, some of which require the additional power to perform at their best. AudioControl amplifiers are trusted by A/V pros to provide unmatched sound quality, an award-winning DSP engine that includes both parametric and graphic EQ, and full matrixing capabilities, enabling users to play any source in any room. The features and performance of AudioControl equates to sound that can be tailored to each room and the listening habits of each client—a truly custom solution that earns repeat and referral business again and again.
AudioControl's award-winning Director and Architect amplifiers offer input busing and level controls plus local zone input triggering—all intuitively managed using a brand-new user interface. And AudioControl amps are the perfect complement to Sonos in another vital way—they offer critical profitability, helping integrators overcome poor margins on other products. Integrators rely on AudioControl's legendary dealer support services and 5-year warranty, as well as the tried-and-true reliability of best-in-class products Made in the USA from a brand serving dealers for over 45 years.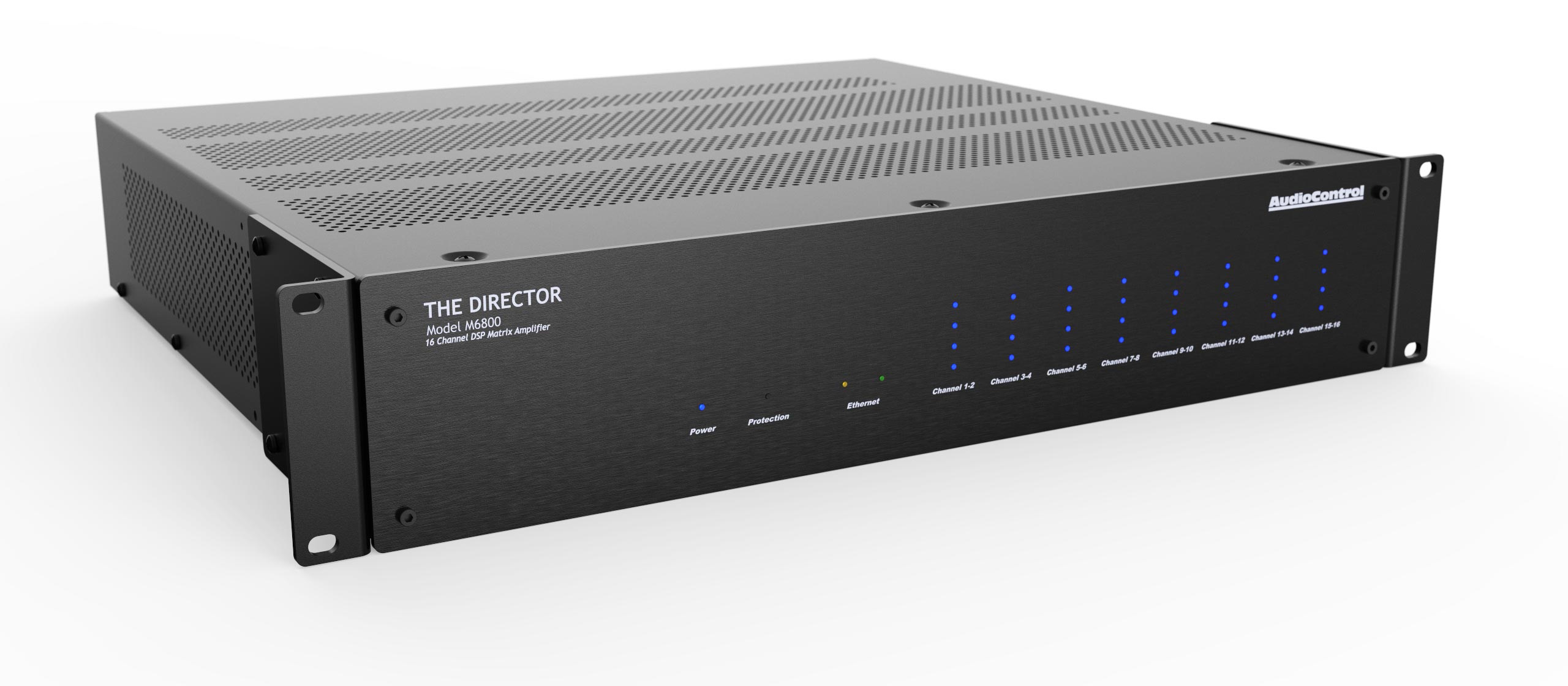 ---

When to Use a Custom Broadcast Panel in an AV Project
Managing multiple media outputs is critical for stadiums, arenas, university auditoriums and broadcast AV environments.
For the ultimate in design and installation flexibility, it's also important to be able to customize the broadcast panels and enclosures that are used in racks, in broadcast panel junction boxes or on walls.
After realizing that not many nationwide panel manufacturers offer customization at the level that these large venues need, Belden has become one of the biggest and most global companies to offer a custom broadcast panel option.
Our Custom Broadcast Panels offer unmatched levels of adaptability in large spaces to manage multiple media outputs. They can be designed to accommodate whatever broadcast and professional AV connector types and configurations are needed to best fit the application.
Customize options are available for features that range from etching, prewiring and panel height and thickness to connector location and alignment.
Custom Broadcast Panels are a problem-solver if you need to: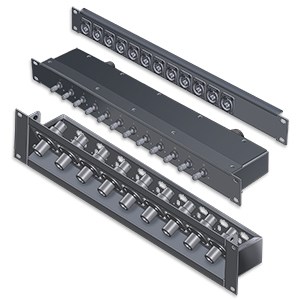 Maximize panel space and streamline cable management
Enhance efficiency and optimize square footage
Reduce installation time
Streamline project management
Maintain a certain design aesthetic
Learn more about Belden's Custom Broadcast Panels at www.belden.com/products/panels-patching-systems/broadcast-panels-enclosures.
---
Blustream New 4K Video Over IP Line
Thenew Blustream IP300 video over IP platform features the IP300UHD and the Dante-enabled IP350UHD transmitters and receivers, which transmit 4K 60Hz 4:4:4 HDMI 2.0 with HDR at 18Gbps over a 1Gb network. This full HDMI 2.0 over IP is ideal for applications such as live sports where the highest quality is essential. The transmitters and receivers leverage the new ACM210 control module to facilitate seamless control with all leading automation brands.
The Blustream IP300 series video over IP platform allows virtually latency-free (1 frame) distribution of HDMI 2.0 video over a 1Gb managed network. The IP300UHD-TX is a 4K HDCP 2.2 HDMI transmitter that uses visually lossless compression technology to deliver 18Gbps HDMI, audio, bi-directional IR, RS-232, and USB/KVM up to lengths of 100m over standard copper network architecture, or greater distances using the built-in fiber SFP network interface. The IP300UHD-RX receiver features a second RJ45 LAN port for daisy-chaining the HDMI signal onto further IP300UHD-RX units. With a full 18Gbps HDMI scaling chipset on board, the HDMI output can be adjusted to lower resolutions where legacy displays are required in the same system as full 4K. The scaling capabilities of the receiver also allow for videowall deployment. The Dante-enabled IP350UHD-TX and IP350UHD-RX can support both 4K60 4:4:4 video and Dante audio distribution on a single network. A second RJ45 connection allows for the Dante audio network interface to be segregated from the video over IP network whenever required.
All units can be powered via PoE from the network switch, or locally should the switch not support PoE. With multiple configuration options available, the flexibility of the Blustream Multicast video over IP solution makes this platform ideal for multiple installation types. The new Advanced Control Module, the ACM210, was specifically designed to deliver faster processing power, while retaining backward compatibility with the existing Blustream IP50 and IP200 series.
More information about the Blustream IP300UHD and IP350UHD transmitters and receivers can be found at blustream-us.com/video-over-ip-hardware.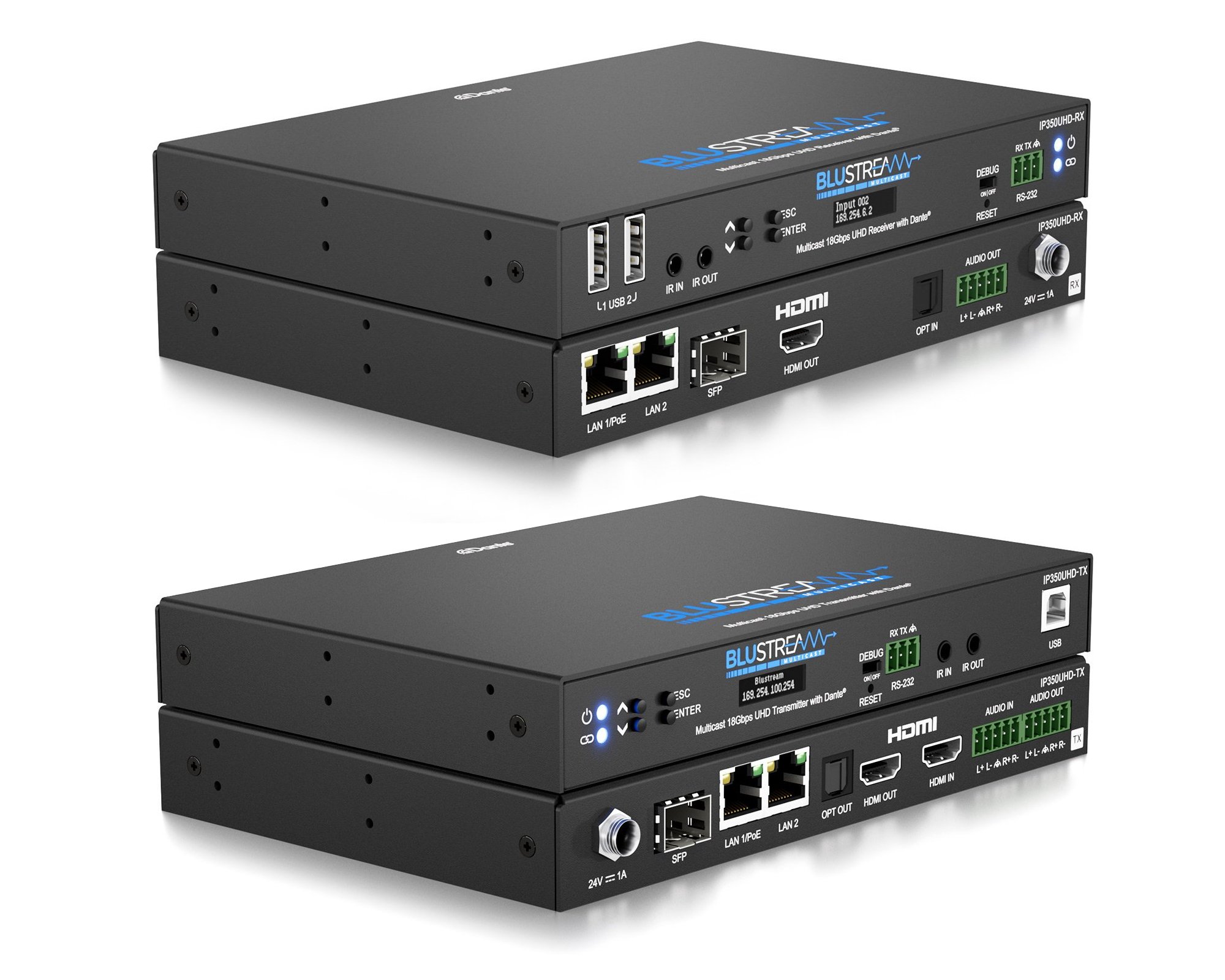 ---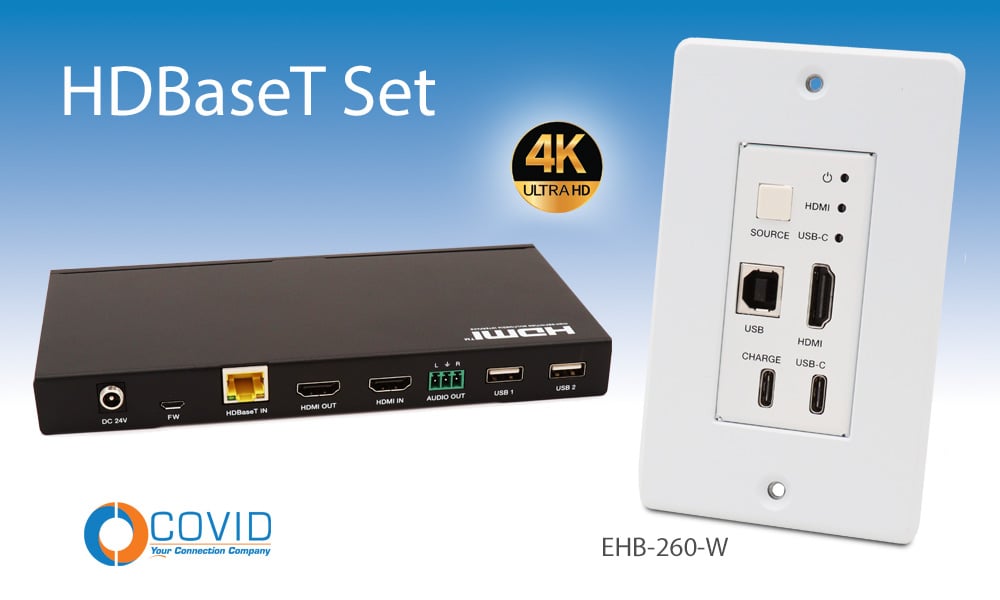 Long Distance HDBaseT Set with USB-C and 2x1 Switcher
Commonly used in education, worship, and professional applications, HDBaseT extends 4k HDMI signals long distances over a single CAT 6/6A cable.
Covid's EHB-260-W HDBaseT Set features a wall plate transmitter and box receiver that extends 4K60 video to distances of 131 feet. Inputs for USB-C and a USB-C charge port provide connectivity solutions for modern devices such as laptops, smartphones, and tablets.
For more information contact Covid at 800.638.6104, sales@covid.com or visit www.covid.com
---
Digital Watchdog Adds New Horn Speaker
The new DW SiteWatch IP-enabled Horn Speaker is a robust, IP-enabled audio device that helps to proactively deter crime by enabling the speaker to respond to events in real-time with automated and manual voice and audio alerts, including music, loud ringing, voice paging and notification alerting. The IP67-rated housing is ideal for challenging outdoor environmental conditions and high ambient noise. The speaker is fully integrated with DW Spectrum IPVMS, supported IP cameras, and can integrate easily with 3rd party access control, analytics and VoIP (supporting SIP) via open standards. Learn more at digital-watchdog.com/sitewatch.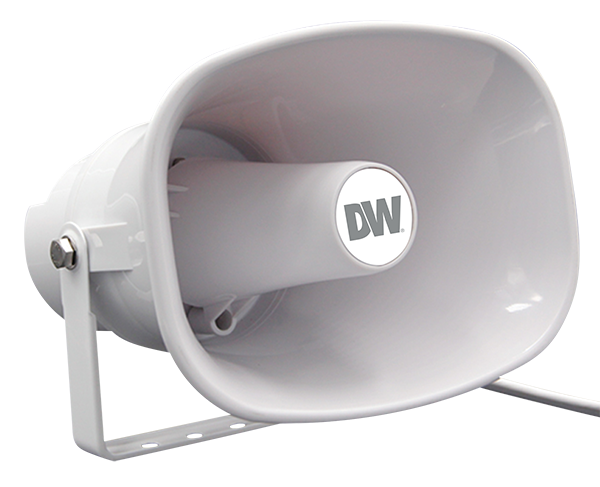 ---

MANAGING ACCESS CONTROL
Introducing the DoorBird D21DKH – the perfect door entry solution for multi-tenant and commercial buildings.
The D21DKH is a modern, fully automated intercom solution that combines style, reliability, and convenience.
Easy Installation via PoE
High-resolution video camera
Two-way audio
Native Access Control
The remote access makes administration tasks easy: Configure digital and physical credentials for tenants, staff, vendors, and couriers. Keep all buildings secure and tenants safe with our advanced security technology and data and privacy protection protocols.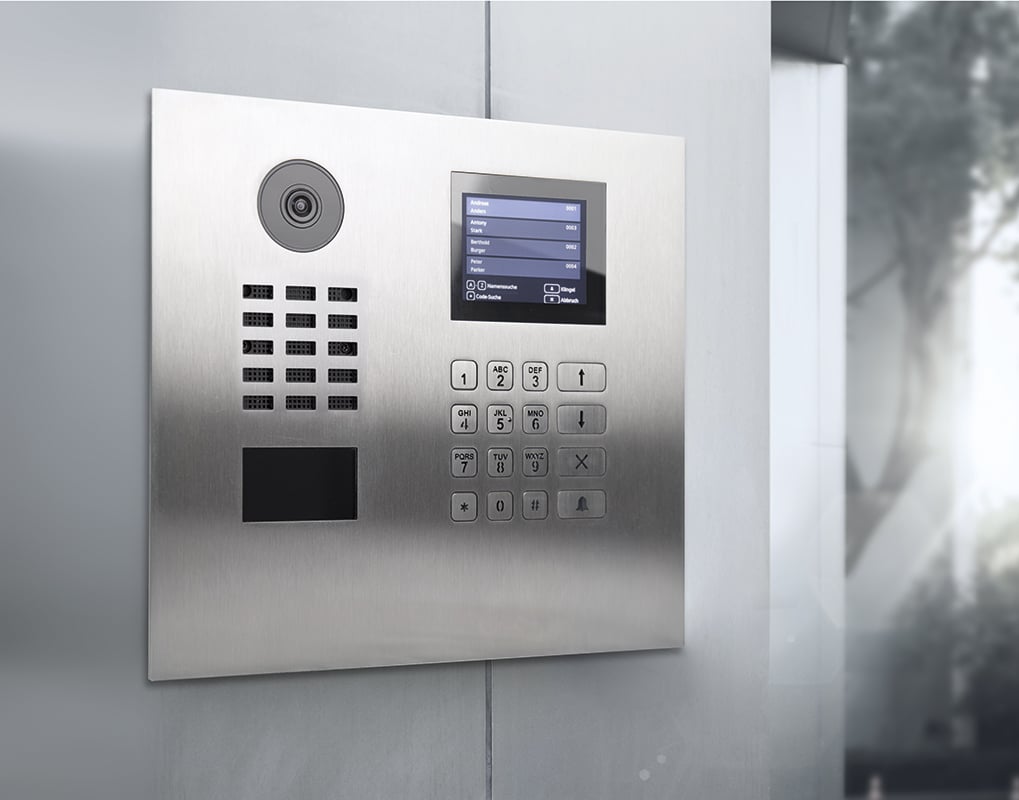 ---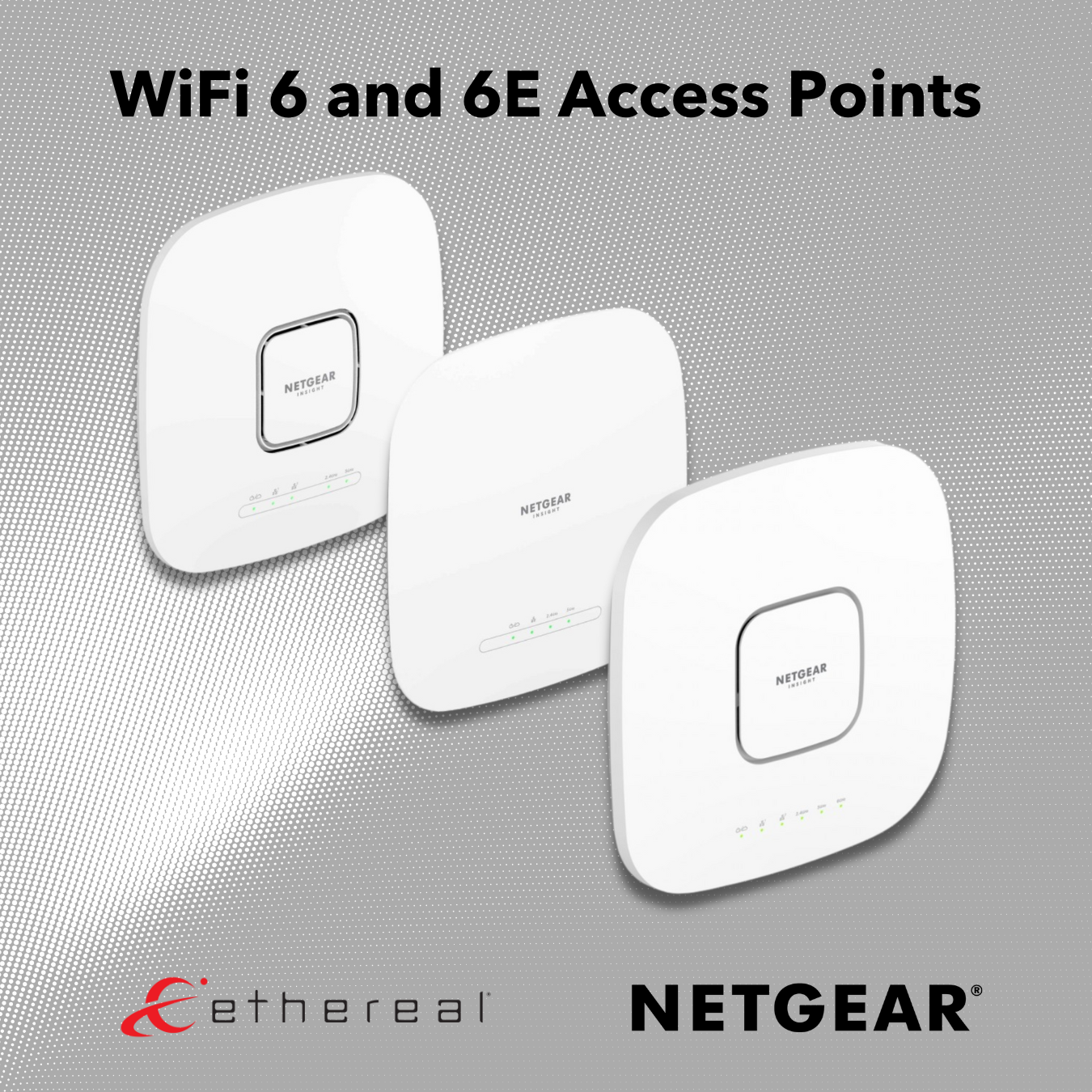 Netgear WiFi Products Now Available From Ethereal®
Ethereal® has teamed up with NETGEAR, Inc., the leading provider of networking products that power homes and businesses both large and small, to offer a range of reliable, affordable networking products that are easy to install and maintain. Popular NETGEAR products include a series of high-performance Pro WiFi access points with varying levels of capabilities and price points to fit the needs of individual networks. NETGEAR's WAX618, WAX628, and WAX638E access points are essentially a "good, better, best" product model so that customers can pay for exactly the level of performance that their home or business requires.
WAX618 - WiFi 6 access point with a dual-band 2x2 design delivering up to 3Gbps total WiFi throughput, supported by a 2.5Gbps Power-over-Ethernet port and is ideal for residential and commercial integration requiring up to 2,500 sq. ft. of coverage.
WAX628 - This WiFi 6 access point is ideal for small and medium sized businesses up to 3,000 sq. ft. such as high-density client device environments like schools, hotels, restaurants, and conference centers. Its dual-band design delivers up to 5.4Gbps total WiFi throughput, supported by two Ethernet ports, a 2.5Gbps Power-over-Ethernet port, and a 1Gbps Ethernet port.
WAX638E - A next-generation triband access point that includes an ultra-wide, ultra-fast WiFi frequency band. Its 2.4GHz, 5GHz and 6GHz tri-band design delivers up to 7.8Gbps total WiFi throughput, supported by both a 2.5Gbps Power-over-Ethernet port and a 1Gbps Ethernet port. This top-tier model has a coverage area of 3,000 sq. ft. and delivers unprecedented data throughput speed and available channels for WiFi connectivity with smartphones, IoTs, and computers.
Custom integrators or retailers interested in these products should visit EtherealPro.com or contact their Ethereal Sales Representative.
---

Outdoor loudspeakers | 100 OD6 & 100 OD8
The loudspeakers that stands up to all weathers!
In addition to its UV-treated, high-density Polypropylene damping cabinet, the 100 OD6 & 100 OD8* loudspeakers are IP66 certified** (Ingress Protection rating 66). This reference international standard demonstrates the remarkable resistance of products to extreme weather conditions, and more specifically their watertight and dust-proof qualities. Integrating Focal Technologies, the 100 OD6 and 100 OD8 loudspeakers deliver the Focal's high-fidelity sound outdoors.
It is also easy to install, thanks to its reinforced, notched assembly bracket. Its 180-degree rotation system makes it easy to position, too. And because, at Focal, attention is paid to each and every detail and to satisfying every taste, the grille and cabinet are available in black finish or white ready-to-paint finish.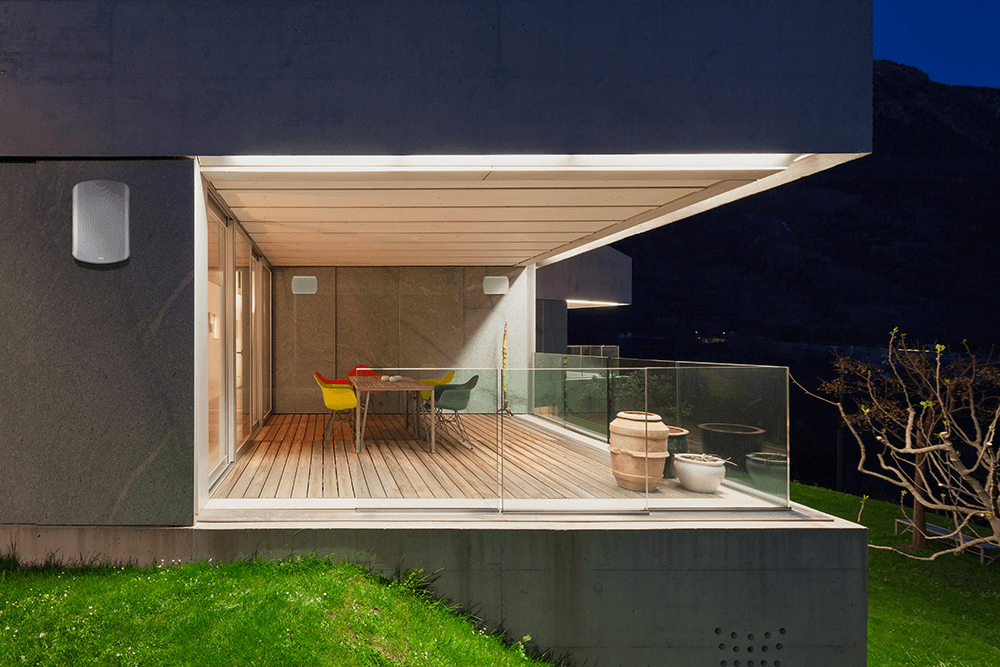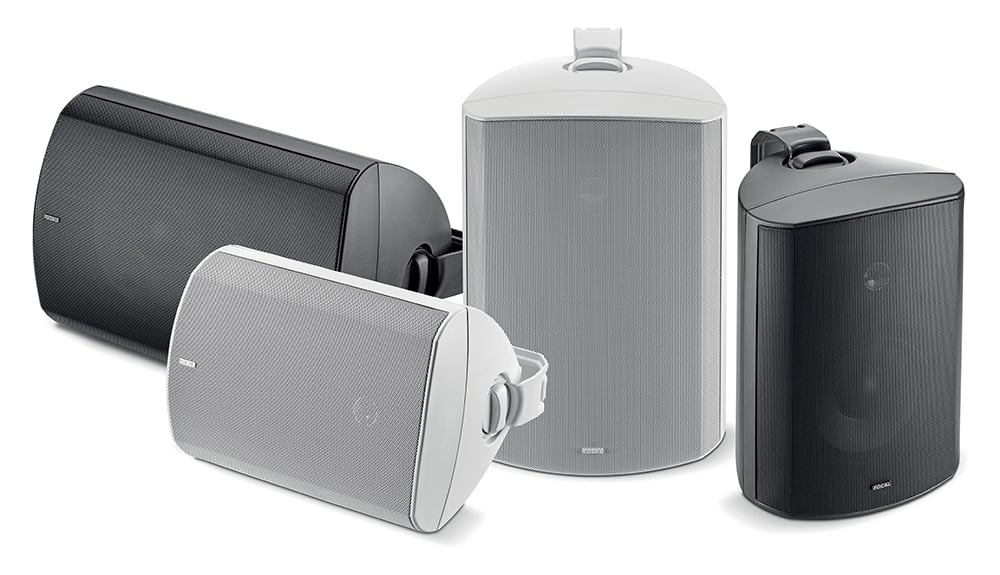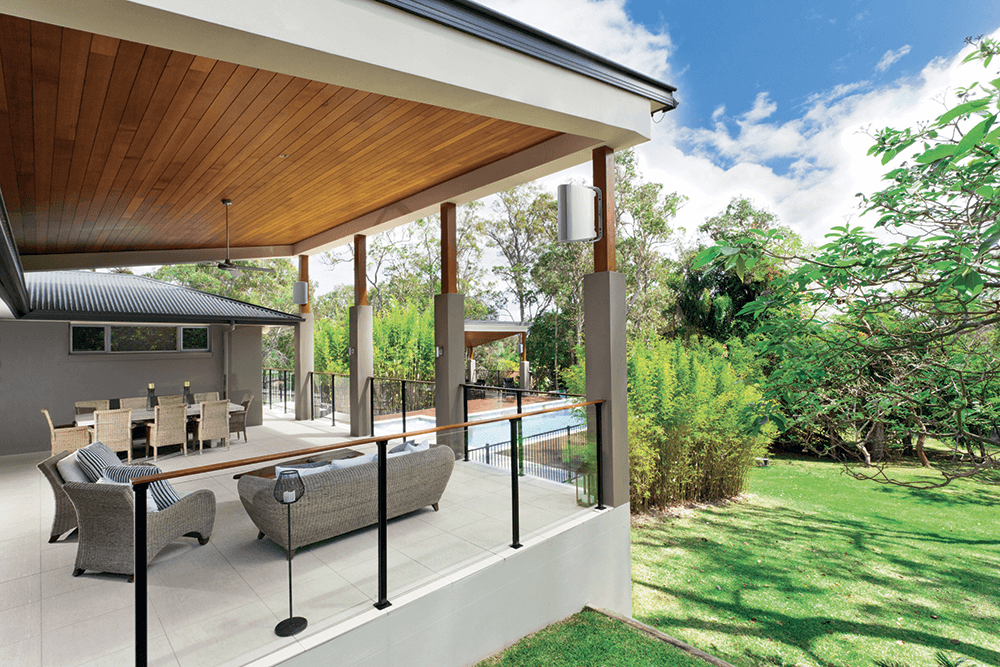 ---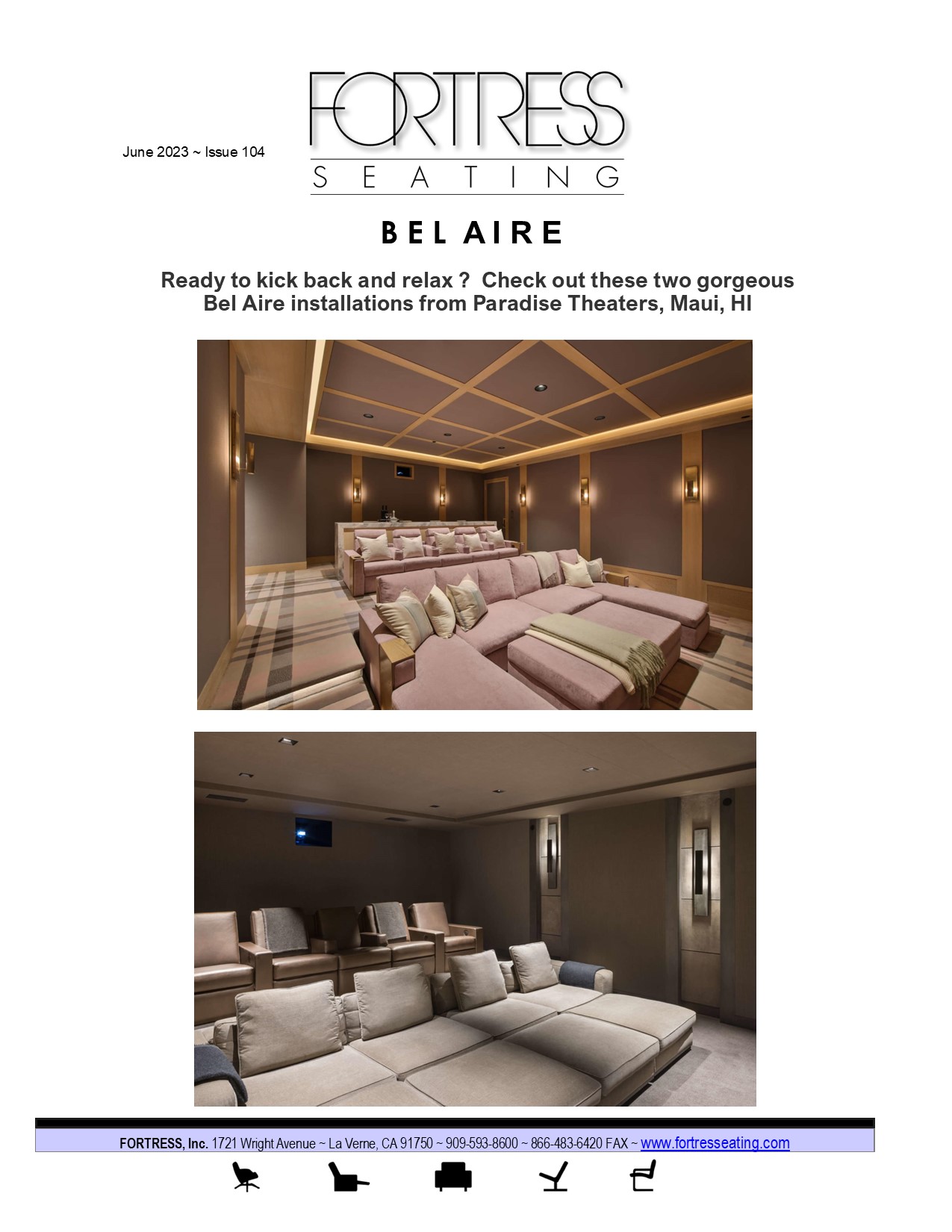 ---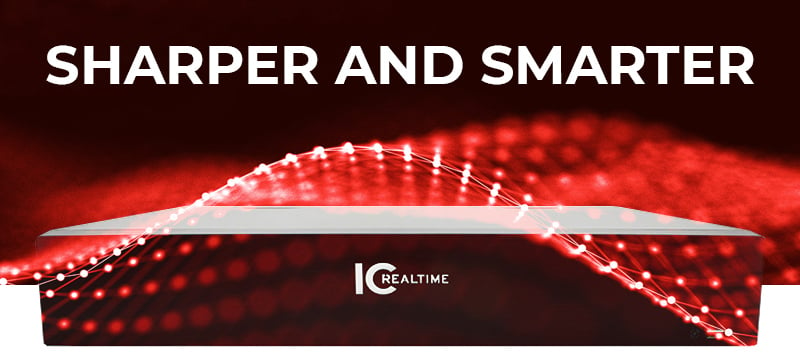 NVR-FX24POE-15U4K1 is IC Realtime's latest and most advanced 24 port 4K POE NVR.
For camera professionals, avoiding the cost, rack space and complexity of an additional 24 port POE switch just to manage cameras is a significant advantage.

180° cameras that can cover an entire area in one field of view are one of the most significant camera advances in the past few decades. They can monitor and record everything happening in their circular field of view simultaneously with an all-encompassing 180° circular "fisheye" lens.
To become useful, that all-encompassing round view needs to be electronically "unfolded" into normal flat views of the observed environment. This data intensive process can now be done by NVR-FX24POE, making these useful video camera tools available by simply adding them like any other plug and play IP camera.
With this immense processing and storage capacity, our most advanced FlexSmartAi human and vehicle detection suite, built-in 180° / 360° camera de-warp, and dual HDMI the new NVR-FX24POE is a "one and done" POE camera solution for up to 24 cameras.


---

Jabra PanaCast 50
Shift to Smart Video with Jabra PanaCast 50
180 field of view: ensures everyone in the
meeting is seen, heard and INCLUDED!
White Board: Share content easily and
quickly with Jabra's white board sharing
technology. Dual stream cameras built
into the P50 mean that a 2nd camera is
not required!
Other features include:
• 8 Beam forming microphones
• 4 speakers
• Dynamic Composition
• 3 x 13 megapixel cameras
• Processor stitching within each of the 3 cameras
• Virtual Director follows and highlights those speaking
• People Count and in-room capacity notifications
---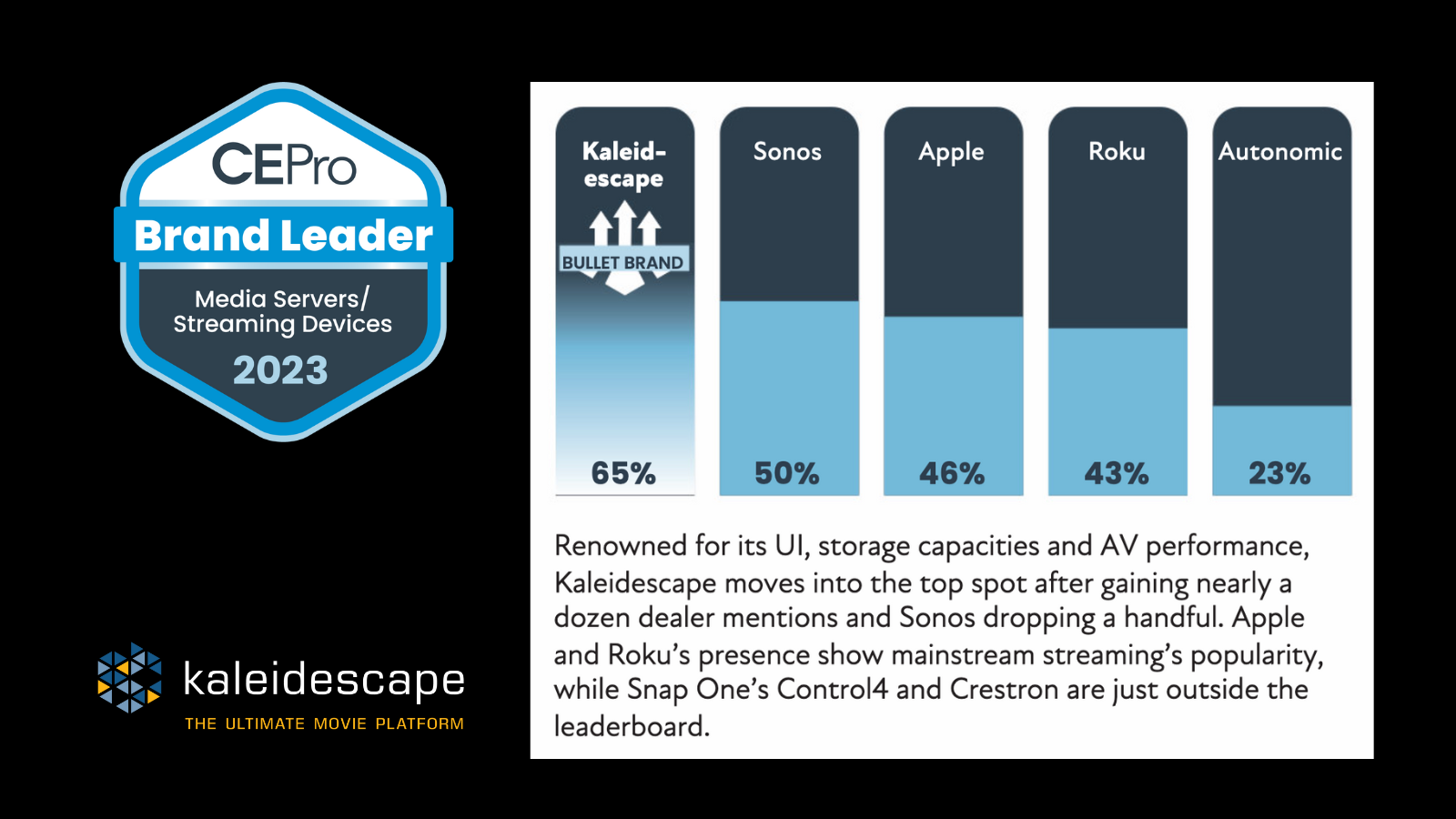 Kaleidescape - CE Pro Brand Leader, Media Servers 2023
Kaleidescape was named a Bullet Brand in the Media Server category in the CE Pro 100—the annual Brand Analysis that shows custom-industry focused companies gaining market share. This means that we've seen a surge in the market with 65% share, surpassing Sonos, Roku, Apple, and Autonomic. We are so proud of this accomplishment. Thank you to CE Pro and our incredible network of dealers who have been tirelessly beating the drum about Kaleidescape. And congrats to all the other companies on the list!
https://www.cepro.com/cepro-100/2023-ce-pro-100-brand-analysis-high-end-brands-perform-well/
---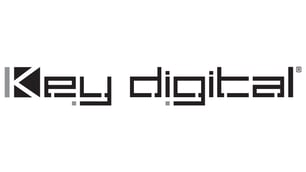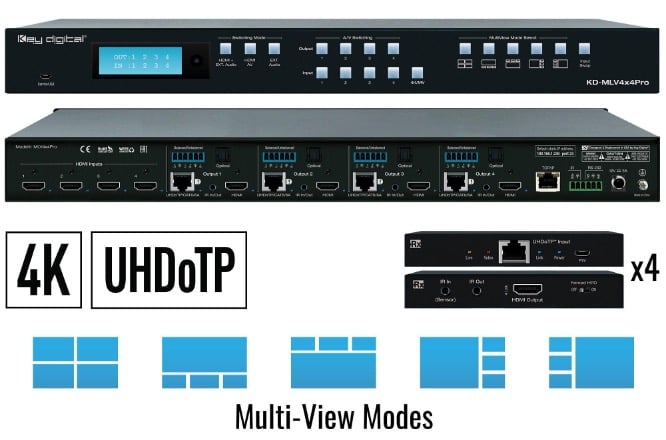 Multi-View Tiling Processor Matrix: KD-MLV4x4Pro
Multi-View Tiling Processor Matrix with 4 HDMI Inputs and 4 Outputs


Key Digital's KD-MLV4x4Pro is a 4 HDMI input with 4 HDMI + 4 UHDoTP mirrored output matrix, multi-view tiling video processor, and independent audio routing.
KD-MLV4x4Pro is perfect for applications like Sports & Gaming Caves, Bar & Restaurant, Corporate AV, House of Worship, Entertainment Centers, Museums, and E-Sports. Or, simply use KD-MLV4x4Pro to deliver wow-factor to your distributed video systems. The multi-view tiling processor enables users to view up to 4 video sources at the same time on a display in different default and custom layout presets. Custom and multi-view layouts include the option to layer content, applying desired bezel frame width and color.
Key Features:

Multi-view Tiling Processor: Simultaneously watch multiple sources on a single screen
Full-Screen Mode: View full-screen content on any display
Video Resolution: Up to 3840 x 2160p 4:2:0 60fps supported on inputs and 3840 x 2160 4:4:4 at 30fps on outputs
Control System Support: Key Digital® app ready. Key Digital Management Software™ Pro (KDMS™ Pro) ready, Compass Control® Pro ready. Fully controllable by all IR, RS-232, and TCP/IP supported control systems via open API.
Accessories:

(1) Power supply, 12V 5A screw-type, model KDPS60W12VC
(1) IR Remote Control, model KDRMLV4x4
(4) UHDoTP Rx units, model KD-EXMLVRx
(4) IR Emitters with 3.5mm mono end. 6ft.
(4) IR Sensors with 3.5mm 4 conductor end. 6ft.
(4) 6-pin Phoenix connector for audio, blue
(1) 6-pin Phoenix connector for unit control
(1) USB data cable, Micro to A, 6ft, USB 2.0
(2) Rack ears
Benefits:

Text Overlay: Assigned name of each source may be displayed in each window. 16 Characters maximum with variable sizing and location settings.
4K Down-Convert: Integrate 4K sources with legacy 1080p & 720p displays
Image Layering: Stack images with customizable priority settings per output
IR Extension: Extend IR via Rx units to control displays or collect IR from remote to control a source at matrix.
Web UI: Control AV routing and other basic functions from any web browser
Audio De-Embed: 6 pin balanced / un-balanced and digital optical outputs
3 year limited warranty included. USA based tech support, product design, and engineering.
Read more about this product here and check out our website for more of our products!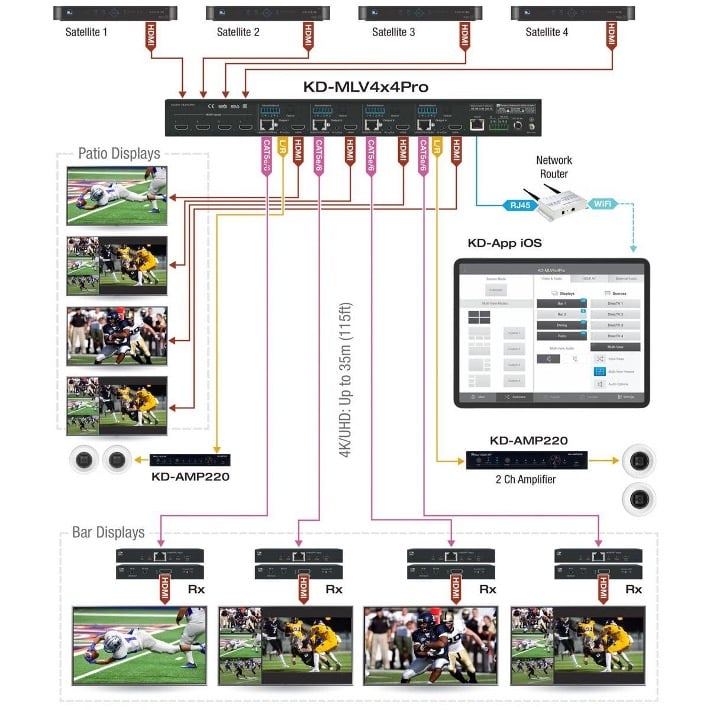 ---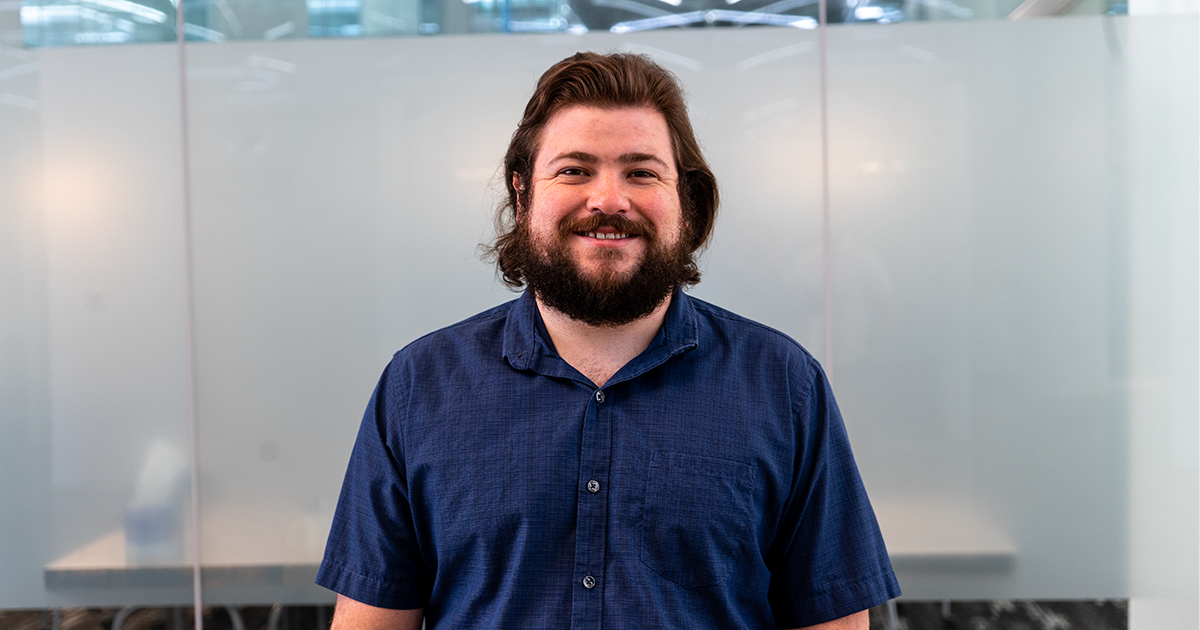 Garrett will work with our service team to ensure efficiency and quality throughout our service processes. He will also be conducting system testing, processing shipments, and ensuring our amplifiers are at top quality before they reach our customers. Get More…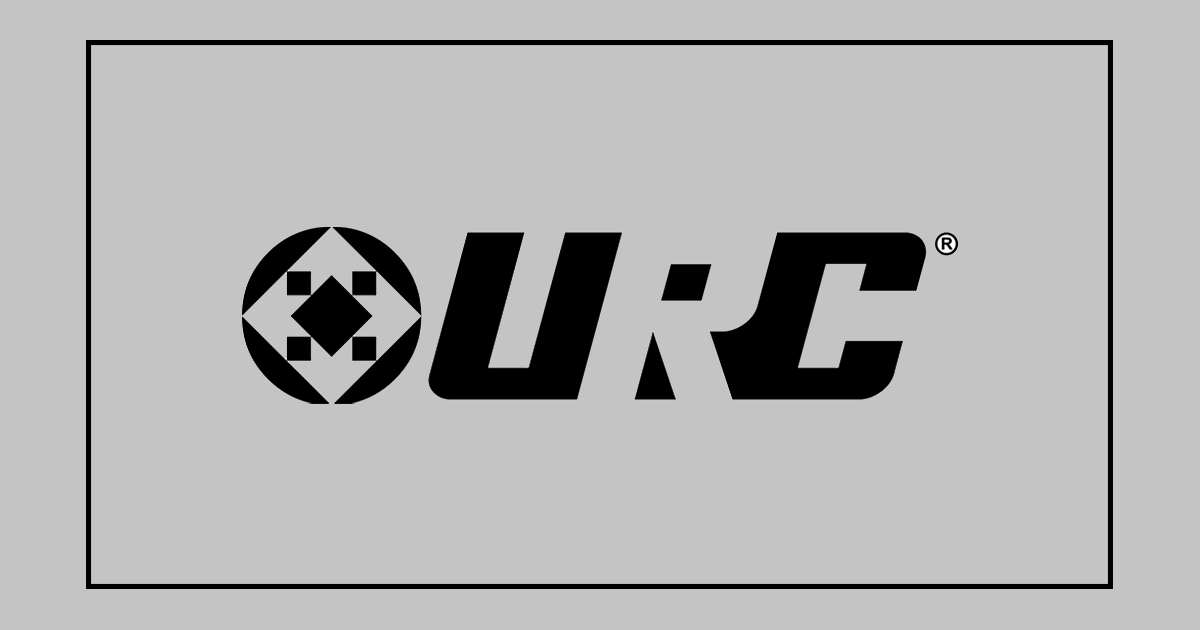 URC CONTROL DRIVER FOR CONNECT SERIES
Included in our URC API Driver are profiles for the 2, 4, and 8 channel models of the Network Connect and Dante Connect Series amplifiers. The profiles provide independent control of each output of the amplifier, with input selection control, standby toggle, etc. Get More…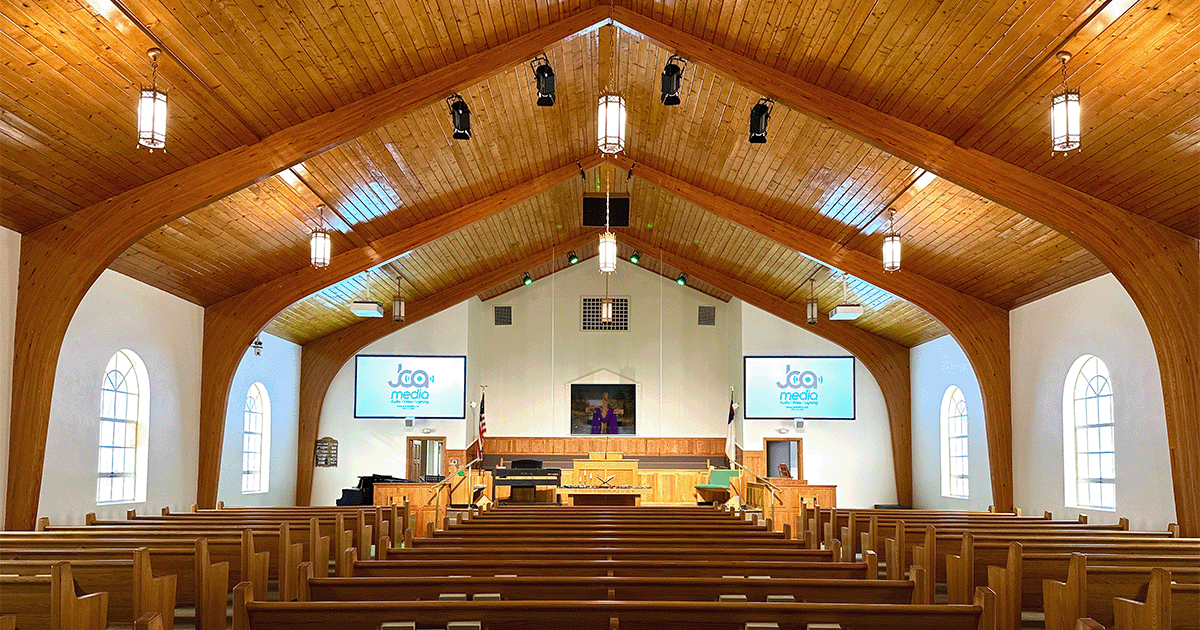 LEA AMPS POWER HOUSE OF WORSHIP
The nearly 150-year-old Muldraugh Hill Church in Lebanon, Kentucky is among many churches in the area to take their services to the next level by providing guests with exceptional audio, video, and lighting. They decided to go with LEA Professional to get the job done. Learn more…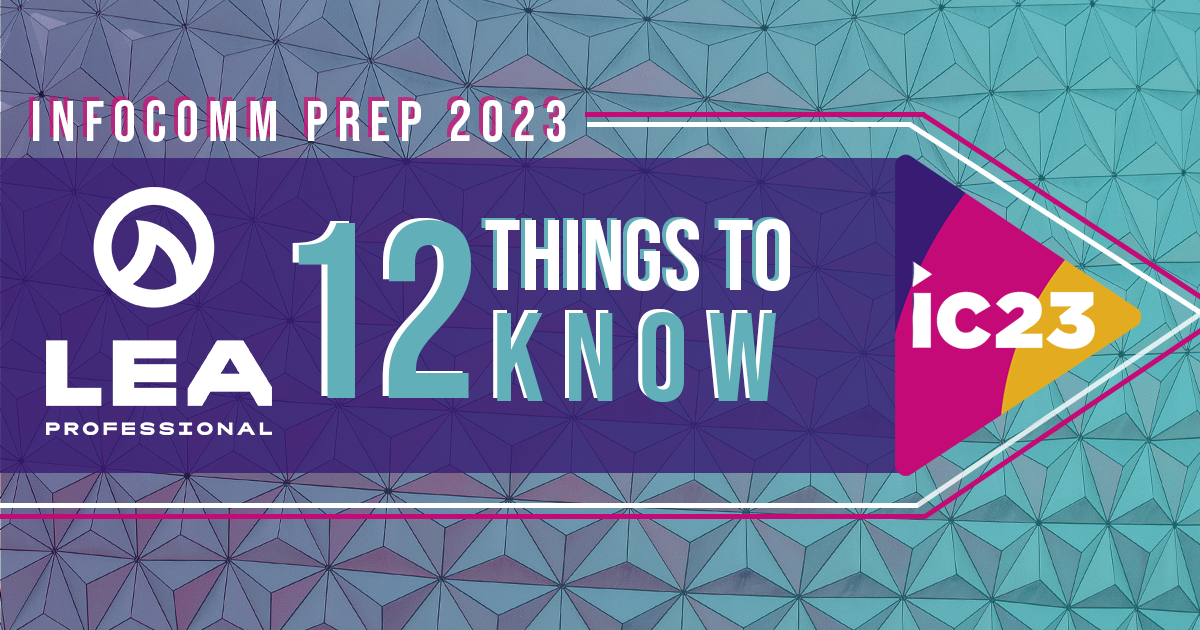 12 THINGS TO KNOW BEFORE YOU GO
Whether you're going to Infocomm for the first time or for the tenth time, there is a lot you should know before heading to the theme park capital of the world. Click the link for your Infocomm guide. Get more…
---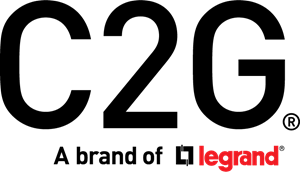 C2G's Latest Active Connectivity Solutions
New Thunderbolt 4 USB-C Cables
At InfoComm 2023, C2G will present its new 40Gbps Thunderbolt 4 USB-C Cable, which features lightning-speed data transfers, 4K video support, and power delivery up to 100W. It delivers up to 40Gbps to or from a Thunderbolt 3- or Thunderbolt 4-enabled port. Thanks to Thunderbolt 4's connection over high-speed 10 Gigabit Ethernet networks or two computers over a peer-to-peer network, users can also transfer large volumes of data from one PC to another. With Alt mode, the cable can stream video and audio with full DisplayPort 2.1, including multistreaming. It can display up to 8K 60Hz video on a single display or 4K 60Hz video on two displays for low-latency gaming, immersive creation, and simplified productivity — all with high-quality contrast and color depth to see details within photos, videos, and text. Certified and tested to ensure broad compatibility across Mac, Windows, and Chrome OS devices, the Thunderbolt 4 cable enables users to connect with confidence, delivering up to 100W of charging power to or from connected devices and other compatible USB devices.
Dongle Adapter Connectivity Solutions
C2G will also highlight its new HDMI dongle adapters, featuring BioCote antimicrobial product protection against microbes that can cause odors, staining, and material degradation. The Universal 4K HDMI Dongle Adapter Ring and the Retractable Universal Mount 4K HDMI Dongle Adapter Ring ensure that anyone can connect in conference rooms, huddle spaces, lecture halls, or classrooms. Color-coded for quick identification, adapters can be accessed quickly and reached easily with the customizable integrated pull tab. Other adapters include HDMI-to-DisplayPort, Mini DisplayPort, USB-C, VGA, and Lightning dongle adapters. They can be attached directly to an HDMI cable, or when connected to the retractable mount, the retractor extends up to 4.9 feet, ensuring the adapters are always within reach.
HDBaseT Extension
C2G's HDMI HDBaseT + USB-C, 3.5mm, and USB-B to A Over Cat Extender Wall Plate Transmitter to Box Receiverallows a 4K HDMI source to be extended up to 130 feet to a 4K display using a single Cat 6a Ethernet cable, making it the ideal solution for conference rooms, classrooms, lecture halls, and many other installations where USB must be extended alongside HDMI video and audio to connect interactive whiteboards and displays. This HDMI HDBaseT Extender is HDCP 2.2-compliant, ensuring that the connection between the source and display is secure. With PoH support, the receiver can send power to the wall plate transmitter, so no additional power adapter is required, allowing for greater flexibility in installations.
The USB-C/HDMI 3-Input Combo to HDMI 1-Output KVM allows users to flexibly and easily switch between three computing devices using a single keyboard, display, and mouse. The KVM switch supports a single USB-C enabled computer, tablet, or phone, as well as two-HDMI enabled computers, streaming players, gaming systems, and set-top boxes. Besides sharing a keyboard, display, and mouse, users can also share webcams, printers, USB flash drives, and additional USB hubs. Whether installed in the office or in a work-from-home setup, it allows users to maximize productivity, making it ideal for accessing multiple devices while freeing up desk space.
Docking Stations
C2G's USB-C 9-in-1 Dual Display Docking Station and USB-C 12-in-1 Triple Display Docking Stationconnect to USB-C or Thunderbolt 3-enabled laptops. Perfect for contributing to a desktop solution, the docking stations are ideal for additional connectivity demands faced by inside reps when they multitask and for increasing productivity while working in the office or from home. Both docking stations support connected devices, such as keyboards, mice, portable hard drives, and other peripherals. The dual-display docking station supports up to 60W of power, while the triple display docking station supports up to 85W of power to keep the laptop battery charged. Performance can be further optimized by connecting displays designed for 4K signals and USB-A/USB-C devices designed for 5Gbps/10Gbps transfer speeds.

Legrand Shading Systems Launches Exciting Updates to Fabric Sampling Portal
Legrand Shading Systems has updated its Fabric Sampling Portal. The latest evolution of the portal adds visually rich functionality and intelligent search and filtering options that enable you to quickly find and order fabric samples to fit your shading project's specifications. The new digital experience is part of Legrand Shading Systems' ongoing commitment to providing excellent shading resources and support.
The new enhancements to Legrand Shading Systems' Fabric Sampling Portal make the fabric selection process much more streamlined. The site includes numerous filters that help to narrow down the fabric search to only the pertinent fabrics, including color, openness factor/fabric type, price group, quick ship status, and fabric properties. The product zoom capability allows users to see the fabric in greater detail. In addition, users can reference additional fabric specifications, such as the widest width available. Dealers can use the predictive search function, which yields results by collection, color, or part number.
Legrand Shading Systems offers an industry-leading manual and automated shading product lineup. Its automated roller shades are the only option on the market with a patented manual override control in the event of a power outage or misplaced controller. Its battery-powered shades come with alkaline batteries that are hidden inside and are ready to program. Legrand's battery-powered and wired motorized products are available in the narrowest sizes on the market — as small as 15.5 inches wide — and can be made in sizes up to 13 feet wide by 15 feet tall in select fabric options. The diverse fabric lineup offers over 100 collections, almost 700 fabrics, and is available in several colors from top manufacturers.

Top Legrand | AV Commercial Solutions This Month
Focused on ensuring amazing AV experiences in conferencing and collaboration, command and control, digital signage, and AV power distribution, our solutions allow you to master installations from end to end.
Conferencing, Collaboration, and Learning — Near and Far
Middle Atlantic continues to innovate on its Forum™ Collaboration Suite to help enrich meeting equity when it comes to commercial furnishings. The lineup now features new display stand and table options, furthering its flexibility and ensuring amazing collaboration experiences in open spaces or in traditional meeting rooms. Recipient of Good Design and the International Design Awards, the Forum stand is now available with mounts to support Ultrawide 21:9 immersive displays, dual displays up to 75", and single displays up to 100". The Forum table is now available in new colors and new rectangle-shaped tables that can be joined with the Arc tables to create the ideal configuration needed for various meeting space sizes.
Chief debuts an all-new mounting solution as well as a range of monitor and display mounts, carts, and kiosks for conference rooms, meeting spaces, and classrooms, including the Tempo™ Flat Panel Floor-to-Wall System and Voyager™ Mobile Cart. The Tempo Floor-to-Wall System eliminates the need for wall inspection and remediation, saving time and costs across large rollouts while maintaining a low profile. The new Tempo Flat Panel Wall Mount System will debut at InfoComm. This all-in-one configurable wall mounting system is designed to improve efficiency by streamlining installation workflow. AV professionals can increase productivity and revenue with this new system, especially for mass rollouts. Voyager is the ideal compact mobile display solution to support flexible conferencing and collaboration in workspaces and digital signage. It features built-in cable management, small device storage, sleek handles, and a stylish woodgrain shelf.
Dramatically transforming collaboration spaces where projection is required, Da-Lite's SightLine™ cable drop feature is available with its Tensioned Advantage® and Advantage electric screens. SightLine has taken the industry by storm with its innovative approach to eliminating unsightly black drops and creating a screen that appears to float in the room. Not only does the feature preserve a room's architectural integrity, but it also creates usable space above the viewing area for camera and speaker placement. While the SightLine feature comes standard with 70" of drop, a new 10" drop is now available. Da-Lite will also feature a UTB Contour 21:9 Ultrawide Format screen to demonstrate a more immersive and equitable meeting experience for end-users. The brand offers a complete line of electric and fixed frame screens in 21:9 Ultrawide Formatstandard part numbers. Finally, Da-Lite will preview enhanced electronics for built-in low-voltage control for electric screens.
Vaddio's innovative meeting technology includes two cameras certified for Microsoft Teams, a new AV Bridge, and two joystick controllers. The IntelliSHOT-M ePTZ and RoboSHOT 30E-MPTZ cameras offer exceptional video quality, seamless integration with Microsoft Teams, and value-added customization settings. These cameras are ideal for large meeting spaces, as they feature a powerful 30x zoom. The RoboSHOT 30E-M has advanced PTZ capabilities, making it perfect for rooms with multiple focus points, while the IntelliSHOT-M includes hands-free motion tracking. The company will have its AV Bridge Nano on display for applications needing to stream video content from HDMI sources to a computer or laptop. The HDMI to USB streaming device is a plug-and-play solution that works with popular streaming platforms such as Microsoft Teams, YouTube, and Facebook Live. With the PCC Mini and EasyIP PCC joystick controllers, Vaddio delivers simple camera control for up to four cameras. They are perfect for boardrooms, small studios, houses of worship, or anywhere users need more camera control.
Luxul is refreshing its line of managed PoE+ AV gigabit switches, which feature an updated UI that simplifies setup and offers improved support for AVoIP installations. All eight models will feature powerful PoE+ budgets for powering network devices and come in a variety of port-count and rear/front port orientation options. They're ideal for supporting reliable, 24/7 display operation, conference rooms, small offices, or other AVoIP installations. Like past InfoComm trade shows, Luxul will focus on its robust training that will be offered during the show, ensuring installers are at the top of their networking game.
Command and Control
As many organizations prioritize more efficient and effective mission-critical operations, the command and control application is growing exponentially. In partnership with LundHalsey — a leader in the design and manufacturing of control room furniture solutions — Legrand | AV offers a new control room console, Kontrol Plus, to address arising application needs.
Digital Signage, Video Walls, AV Power Distribution
As digital signage moves into the must-have category for government, corporate, education, and retail, Chief offers a wide portfolio of mounting solutions to fit a variety of digital signage and video wall applications, including theFusion® Ultrawide Portrait Mount and Fusion Large Wall Mounted Menu Boards,Impact™ Kiosks including the new Outdoor Kiosk,TiLED™ Series Modular dvLED Wall Mounting System, and theConnexSys™video wall mounts. Middle Atlantic offers the NEXSYS™ Compact PDUs, which makes the company's solid power solution available in a compact form factor that's perfect for providing reliable power behind the display for applications such as digital signage. For reliable power, Middle Atlantic also debuts its new RackLink™ Cloud platform for the Premium+ PDU, offering another remote management and monitoring option in the RackLink™ ecosystem. Middle Atlantic also offers solutions from theNEXSYS AV power distribution and backup platform.
The Wiremold dash™ Power Towereasily brings power to the spaces where users need it most. This free-standing tower fits perfectly alongside furniture for convenient access to powering and charging of devices. The retractable 8' power cord allows the tower to be easily moved and placed within spaces where access is needed while storing the unused length of cable in its base. Available in a sleek, modern profile in either graphite or white finishes, the Power Tower is designed to complement the interior design of any space. The Power Tower can be configured with four to six cubes and can be customized from 20" to 40" heights.
---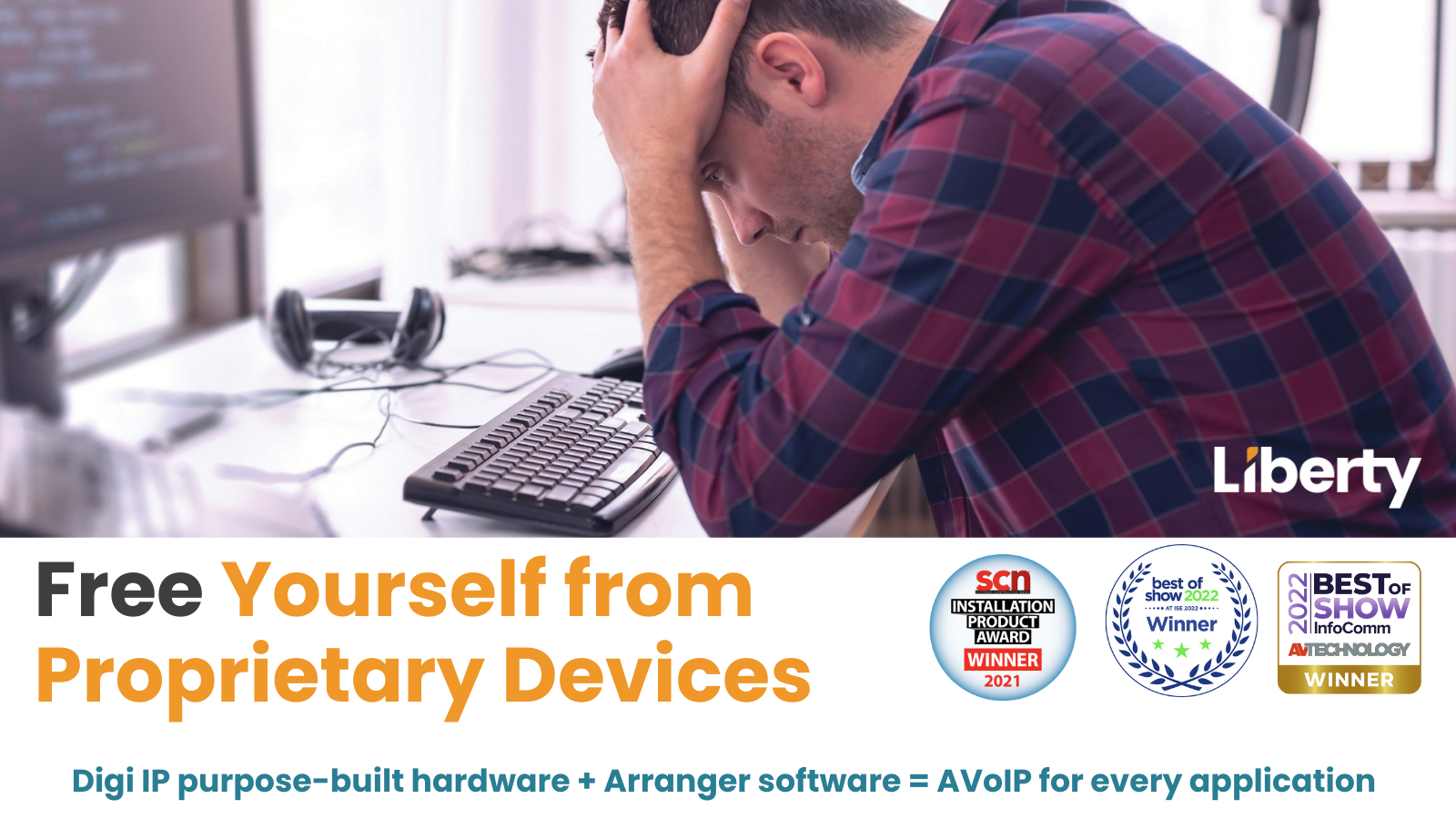 Free Yourself from Proprietary Devices
Are you tired of restrictive proprietary devices? It's time to break free and embrace a new era of flexibility and compatibility. Liberty presents an AV over IP solution that is built on industry standards and designed specifically for your needs.
With a focus on interoperability, our devices seamlessly integrate to form a unified AVoIP solution. No more dealing with the hassle of incompatible systems.
But that's not all. We understand that control is key. That's why we've ensured compatibility with Arranger, our intuitive control system, as well as third-party control systems. Take charge of your AV network effortlessly, giving you the freedom to manage and operate your devices the way you prefer.
Experience the liberation from proprietary devices with Liberty's standards-based and purpose-built AV over IP solution. Step into a future where compatibility and control are at your fingertips. Take the leap today and unlock your AV potential with Liberty.
https://secure.libertycable.com/avoip
---

Monitor Audio Climate Garden Series
The Climate Garden Series is comprised of high performance, super discreet all weather satellite speakers and subwoofers, using Monitor Audio's proprietary driver technology. Its ground level installation amongst shrubs and trees delivers a luxurious blend of unobtrusive aesthetics and natural full range audio in gardens of any size. 70/100 V line arrays of up to twelve satellites per subwoofer makes the Climate Garden System expandable with additional satellite and subwoofer sets according to garden area.
The Climate Garden Series features two satellite models and two subwoofer models.
The satellite speakers are a robust high sensitivity design built to deliver richly detailed hi- quality mid/high frequencies. Engineered to withstand the most extreme temperatures and weather conditions, their rigid conical cast-polymer enclosure houses the company's signature 1" (25 mm) C-CAM Gold Dome tweeter co-axially aligned with a 4" MMP (CLG140) or 6" MMP (CLG160) bass-mid driver. The horn-shaped housing provides excellent audio directivity in free air conditions when positioned close to the garden surface on a bracket/spike assembly, which neatly encapsulates and channels the connecting cable into the ground for a discreetly installed result.
The passive subwoofers are optimized for discreet sub-surface installation and feature a proprietary Monitor Audio band-pass design which incorporates an internally loaded 12" C-CAM driver (CLG-W12) or 10" C-CAM driver (CLG-W10) which sits in a waterproof rotationally-molded polymer enclosure buried below the garden surface (the CLG-W10 also includes the option to sit on a patio, for those who do not wish to bury the subwoofer).
The subwoofers' tight bass frequencies will join the clean mids and highs of the surrounding satellite speakers for punchy and articulate full-range garden sound.
The Climate Garden Series is ON SALE NOW! Contact your local dealer today for details.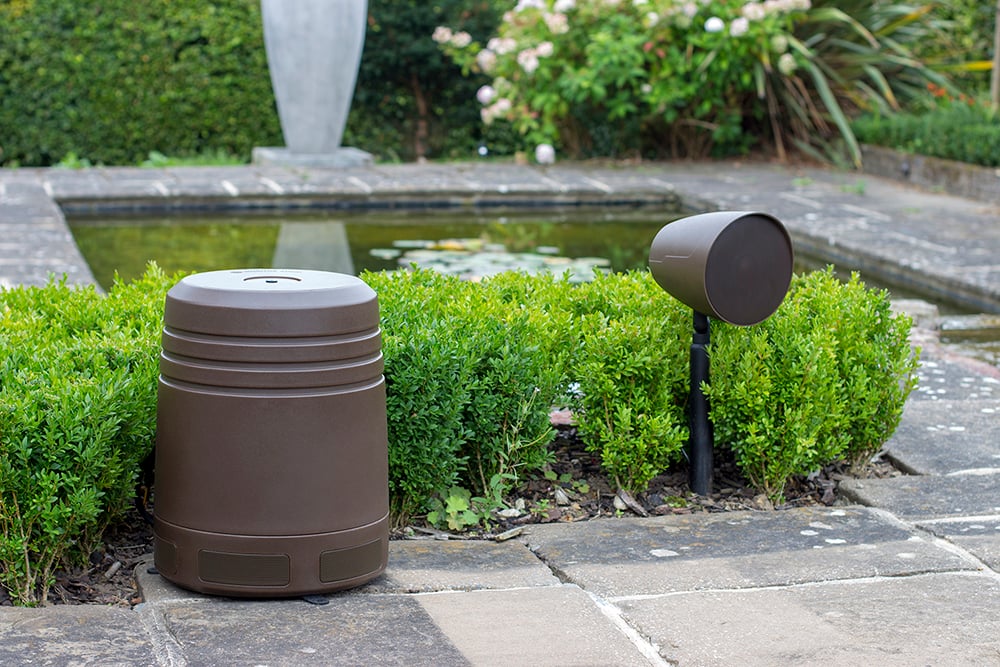 ---

"A SoundTube Entertainment Case Study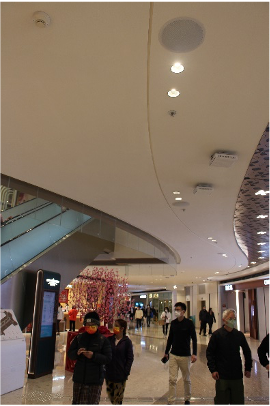 When Justin Fong of Sound Classy in Hong Kong was approached by LOHAS to create a high quality, reliable background music and paging system for the sprawling shopping mall, the customer was envisioning a traditional audio system for the building. Once Justin and his team learned more about their specific needs, he proposed that the system be upgraded to a SoundTube STNet IP-enabled digital audio system.
Justin expounded on the benefits that SoundTube's STNet IPD Dante®-enabled speakers offered which included easy installation and maintenance, flexibility and scalability, centralized control, high-quality sound, and integration with other systems. Although there were no other malls in Hong Kong that used IP-enabled multi-zone audio distribution, LOHAS understood the benefits the STNet IP-enabled system would bring them. In addition, the STNet system would be very cost effective for their application.
Sound Classy brought Vega Technology Limited in for the installation which consisted of 292 SoundTube IPD-CM52s-BGM and 33 SoundTube IPD-CM82-BGM IP-enabled speakers with 26 STNet-Switch-II.
"We appreciated the variety of SoundTube IP-enabled speakers available - there is virtually every format available in IP from in-ceiling and surface-mount to pendants and garden speakers. There's even an IPD soundbar," said Justin Fong, Project Manager. "With easy installation and setup, IPD's monitoring allows us to easily check system status. The full monitoring system benefits our client as it is easy to manage and that reduces maintenance costs."
"Our clients are quite happy with the IPD BGM system. The audio enhances the customer's shopping experience which increases the customer's time at the mall and their willingness to spend more," continued Fong. "LOHAS loves the flexibility to change sources for different zones while maintaining high-performance. In fact, they like it so much that they are installing a similar system in another shopping mall."
Read the full case study at https://mseaudio.com/blog/LOHAS-mall.html"
---

Platinum Tools Launches New PTS Pro Crimp Tool
Platinum Tools ®, the leader in solutions for the preparation, installation, hand termination and testing of wire and cable, is proud to announce its new PTS Pro Crimp Tool (p/n 12520C). Now shipping, the PTS Pro Crimp Tool has an MSRP of $85.83.
Platinum Tools' new PTS (Pass Through Standard) Pro Crimp Tool takes years of Platinum Tools innovations and combines multiple tools into one sleek design. The PTS Pro allows for the termination of both ezEX-RJ45 connectors and the legacy EZ-RJ45 connectors in a single tool with no part changes. This is a single tool for all Platinum Tools terminations. The tool utilizes a sliding plate to change between the different types of connectors and a captive thumb screw to make swapping between connector styles seamless. The tool features a connector locking mechanism so connectors "click" into the tool for termination. This tool also includes the cutting and stripping blades for Cat5e and 6 built directly into the handle. Additional PTS Pro Crimp Tool features and specifications include Crimps standard pass-through and standard RJ45 connectors; Wiring guide printed directly on the tool for easy connector wiring; Ergonomic grip for comfort during extended use; Replaceable blades; Smooth single cycle operation; For both UTP and STP connectors.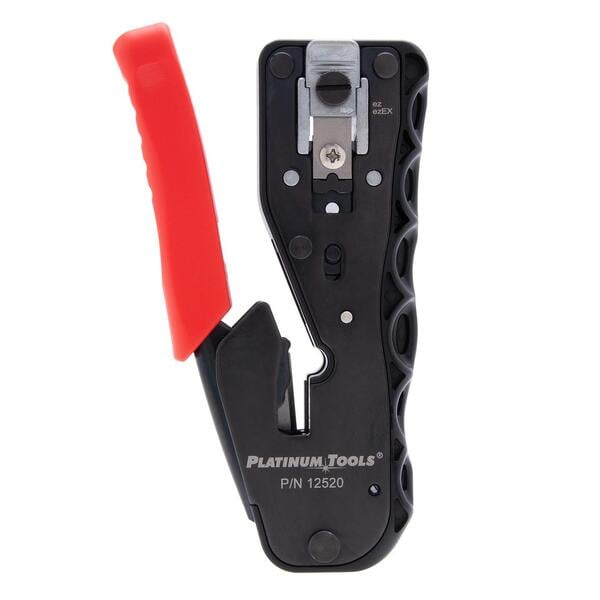 Platinum Tools Launches Cat6A PoE Type 4 Connector
Platinum Tools ®, the leader in solutions for the preparation, installation, hand termination and testing of wire and cable, is proud to announce the launch of the new Cat6A PoE Type 4 Connector (p/n 106260). Now shipping, the connector has an MSRP of $17.85.
With the increasing need for higher performance and more power, Platinum Tools has come out with a tool-less connector that will satisfy both the Cat6A specification and meet the hefty requirements for PoE Type 4. Our new Cat6A PoE Type 4 connector is rated up to 90W of power and running PoE across all four pairs. Whether it is for PoE lighting installations or for powering equipment on a production floor, this connector has it covered. This connector also features a simple two-piece design and only requires basic wiring tools to terminate and is compatible with cables ranging from 6.0mm to 8.5mm and conductor sizes of 26 AWG to 23 AWG. Additional specifications and features include Cat6A certified for Patch and Permanent Link; Unshielded twisted pair; IDC Terminal style contacts for wide range of conductor sizes; Cable tie included for securing cable jacket; UL 94V0 rated housing; Phosphor bronze contacts with 60u" nickel coating and 50u" gold plating; Operating temp -10 C - 60 C.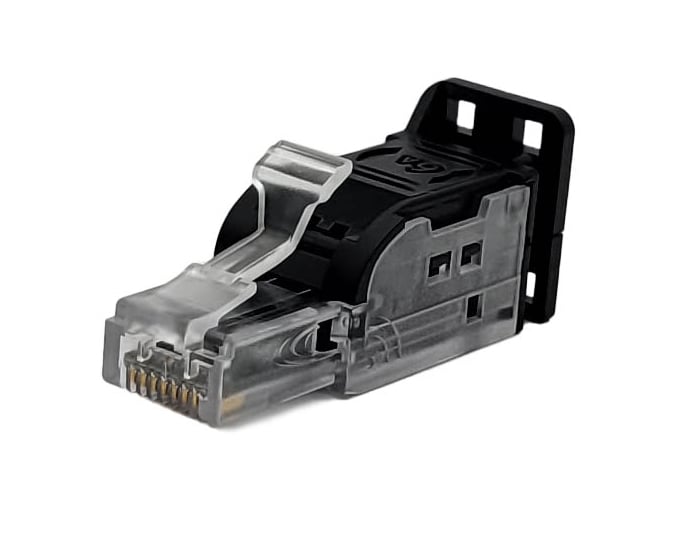 ---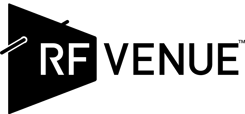 RF Venue, a global leader in essential RF accessories for wireless microphones and in-ear monitors, has released a comprehensive update to its Wireless System Builder app, a free web-based tool for designing and deploying wireless microphones and in-ear monitors. Building on the app's popularity for specifying the best wireless equipment based on local spectrum activity at a live event or installation location in the USA, the company has now added automatic frequency coordination, spectrum scan file upload capabilities, and a workflow for users outside the US. Wireless System Builder also recommends project-tailored RF Venue essential accessories including single-package true diversity antennas featuring patented cross polarization technology, the invisible-performance Architectural series antennas and RF Venue's full range of antenna distribution, in-ear monitor combiners and in-line filters.
In addition to all current wireless microphone and in-ear monitor models from Shure®, Sennheiser® and Audio-Technica®, the company announced the addition of Audix® wireless equipment to the database. "Specifying wireless systems and generating a solid list of frequencies in today's crowded spectrum environment is a major point of friction for everyone that touches a wireless project," commented company Chief Innovation Officer Chris Regan. "From A/V system designers, to sales reps, to end users operating the wireless system, this new Wireless System Builder release provides a tremendous amount of capabilities right from a browser, with no email signup or subscription. And unlike traditional frequency coordination programs, there is no learning curve; anyone can specify and design a robust wireless system, including frequencies, in less than a minute."
---

RTI + Blustream – Full Customization and V
One of the greatest benefits we bring to integrators in the US is the integration between RTI control and automation with Blustream AV distribution. Blustream is of course control brand agnostic, but with the deep sales, distribution, and product relationship between Blustream and RTI in the US we deliver a large, connected portfolio that begins with 100% customizable automation and extends to virtually any AV distribution the integrator might need.
On the control side, it's not just what we make but what RTI can control that is the intrinsic value for which integrators turn to RTI. With our open API and our vast and growing library of drivers, if you have something you wish to control you can do so with RTI. In the professional market, audio and video distribution are vital categories. Therein lies the opportunity the RTI-Blustream relationship creates for integrators.
Blustream is a world-wide leader in AV distribution, with solutions including HDMI/HDBaseT matrices, video over IP, Dante audio, collaboration, USB distribution, and of course signal extension. And Blustream integrates natively into RTI systems—it's more than just building on that vast driver portfolio. Let's look at an example of an integrator doing office projects. They use RTI for our 100% customization made possible by our Integration Designer programming platform. Perhaps an upcoming project needs Dante in the mix. The new Blustream IP350UHD video over IP seamlessly integrates within the RTI system, while supporting both 4K60 4:4:4 video and Dante audio distribution on a single network. And let's say that the meeting room or huddle space needs a BYOD component. We can enable Dante to be part of that with the new Blustream Dante Wall Plates, converting analog audio off a laptop or mobile device to digital on the network, again in the system automated by RTI.
Together, RTI + Blustream create opportunities to help you solve problems and create exceptional solutions for your clients.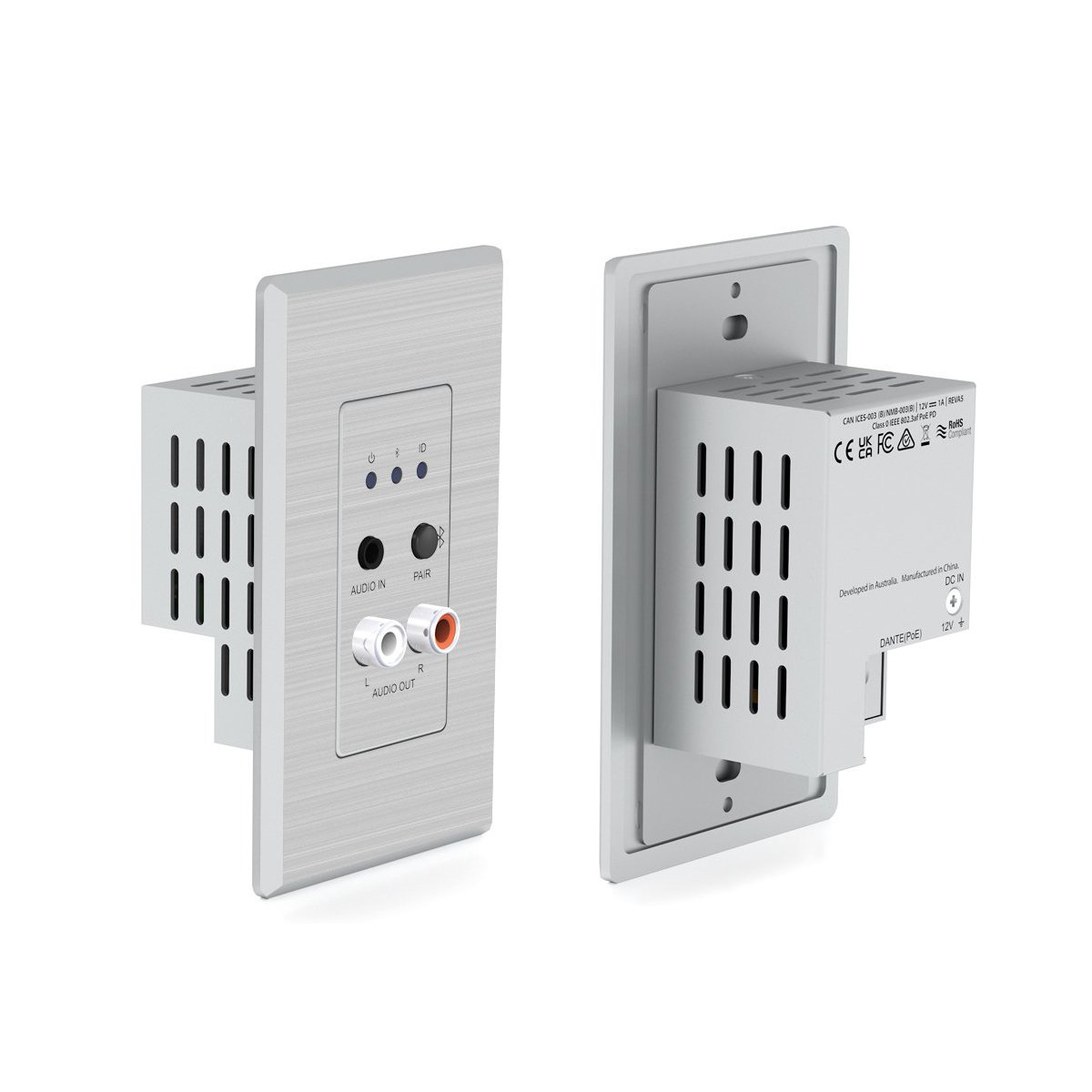 ---
---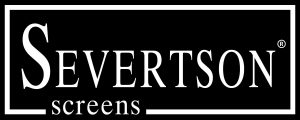 Severtson Launches Perforated Broadway Series Thin Bezel Fixed Frame
Projection Screen Solutions
Severtson Screens, a global leader in innovative and quality projection screens for the home theater, commercial, pro AV, and cinema markets, is pleased to announce the launch of a white, perforated, acoustically-transparent screen option for its acclaimed Broadway Thin Bezel Series fixed frame projection screen solutions.
"After meeting customer demand for a new lower cost Broadway Series Thin Bezel collection last year, they then asked for a perforated version, and we are proud to deliver," said Aaron White, Home Theater & Pro AV sales lead at Severtson Corp. "Now available with an acoustically transparent option in seven screen sizes ranging from 100- to 165-inches, Broadway is a complete collection of fixed frame projection screens that offer a sturdy extruded aluminum frame with a 3/8-inch visible border for a fully maximized viewing area. They are excellent solutions for any home theater, office, conference room, sports bar, or other venue needing a modern, high-performance projection screen. Broadway's appearance does not distract from the projected content, but instead quietly enhances the viewing experience with its perfectly tensioned viewing surface and precision-aligned black velvet frame."
The Broadway Thin Bezel Series' durable, aluminum frame offers the thinnest visible bezel that Severtson Screens can provide, offering a clean, sharp appearance that maximizes the viewable area. Each screen is manufactured to the same high standards as Severtson's large cinema screens installed in theaters worldwide. Customers can choose from Severtson's perfectly tensioned screen materials that will take the viewing experience to the highest levels of performance available in the market today. Broadway Thin Bezel Series material choices include: Broadway White (1.1 gain) and Broadway Grey (1.0 gain).
For more information, please visit www.severtsonscreens.com, call 480-610-5155, or email sales@severtsonscreens.com.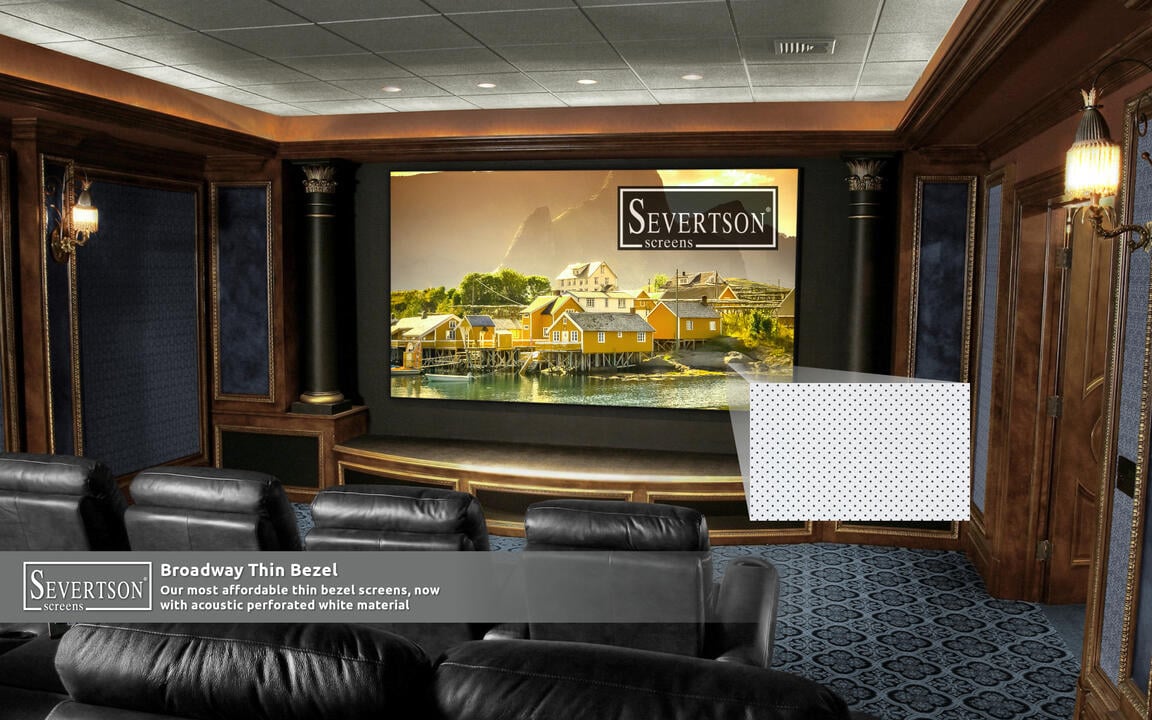 ---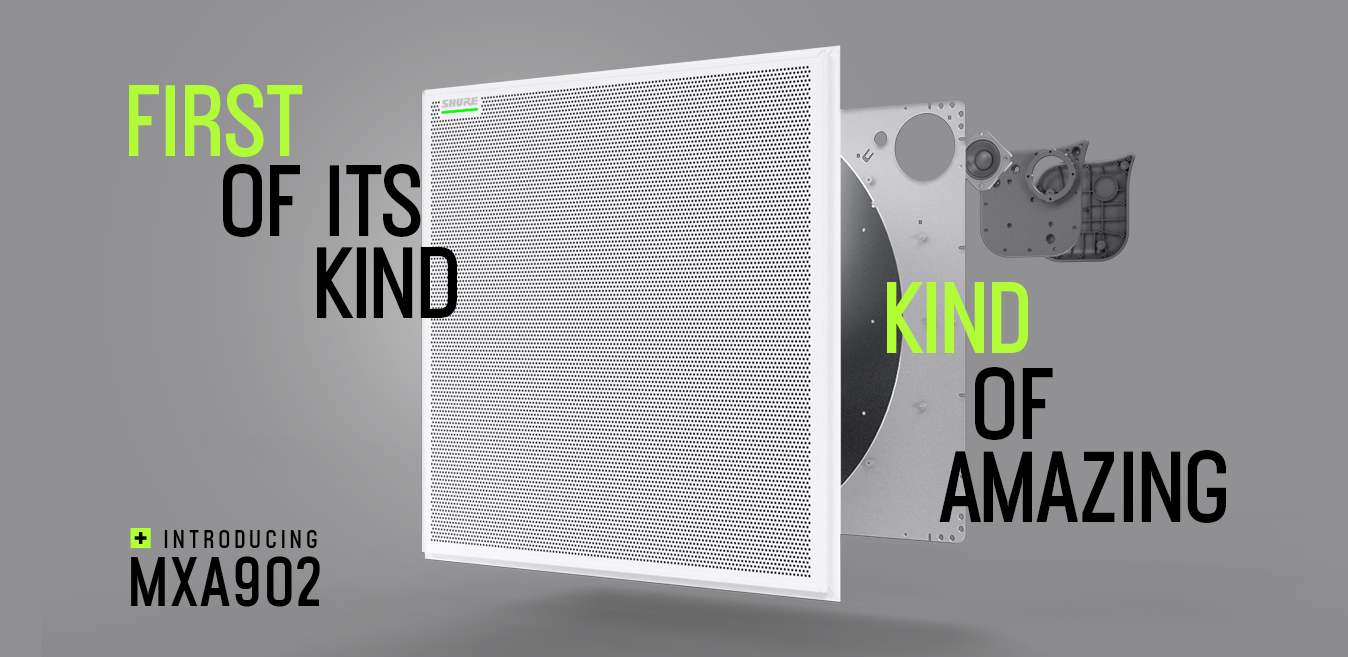 Introducing the MXA902 Integrated Conferencing Ceiling Array
We are excited to present our latest addition to the Shure Microflex Ecosystem: The Microflex Advance MXA902 Integrated Conferencing Ceiling Array – a complete ceiling-mounted audio solution for AV conferencing, ideal for delivering premium audio capture and reproduction for small to medium-sized meeting spaces, and with minimal setup required.
The MXA902 combines a next generation array microphone for enhanced directional voice capture with an integrated wide-dispersion loudspeaker for natural sounding far-end speech reproduction plus onboard IntelliMix® digital signal processing in a single ceiling unit, for the ultimate blend of superior sound quality and streamlined deployment.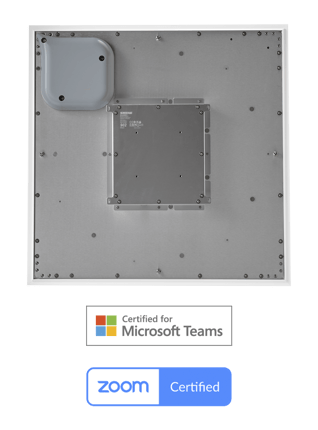 It is available now and certified for Microsoft Teams and Zoom when used with the ANIUSB-MATRIX Audio Network Interface.
For more information, visit www.shure.com/mxa902
---

ViewSonic CDE30 Series
The ViewSonic® CDE30 series of classroom digital displays offer stunning 4K Ultra HD resolution on professional-grade anti-glare panels. They offer easy content sharing capabilities that will captivate your students and enhance engagement whether they are in class or learning remotely.
ViewBoard Cast™ screen sharing software and the myViewBoard® Display app allow up to four participants (on-site and remote) to connect and share content regardless of OS platform (Windows, MacOS, Chrome OS, Android, iOS).
myViewBoard Manager™ software enables IT admin to securely setup, manage and maintain all of your ViewSonic digital displays* from a centralized dashboard.
Optional myViewBoard Manager Advanced software allows IT admin and authorized users to broadcast or push photos and video, as well as schedule playlists for campus-wide messaging.
Two-factor authentication allows the teacher to control who can participate in the lesson. An embedded SoC (System on Chip) provides additional security because it is more difficult to remove compared to attached media players that can be easily unplugged and taken.
Various connectivity options (HDMI, DisplayPort, RS232, and USB-C) provide versatility for a wide range of solutions.
Don't settle for less. By investing in a ViewSonic CDE30 display, you will lower your total cost of ownership thanks to premium performance, advanced connectivity, and 24/7 always-on reliability. Streamline your presentations, enhance your lessons and succeed with our most connected display yet.
Learn more at CDE30 Series - Digital Displays - Products (viewsonic.com)
---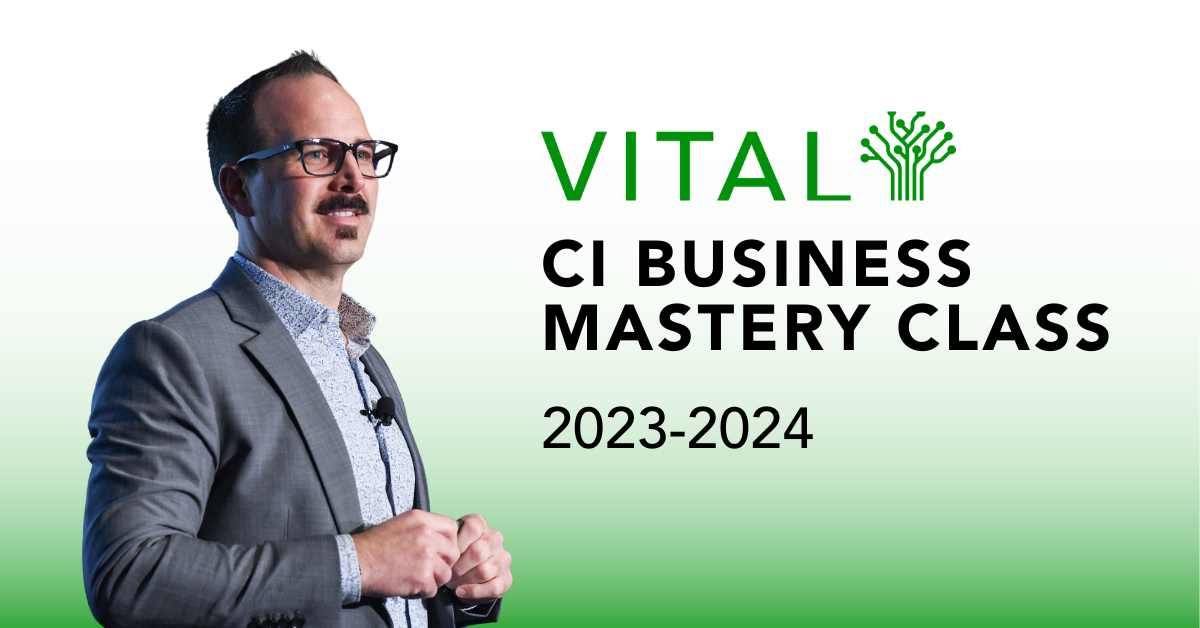 VITAL is excited to announce its upcoming CI Business Mastery Class schedule through live webinars, generously sponsored by industry brands D-Tools, Home Technology Association (HTA), Origin Acoustics, AudioControl, and DMF Lighting. Since its successful launch in early 2022, the CI Business Mastery Classes have experienced remarkable growth, boasting a return rate of over 98%.
Upcoming CI Business Mastery Classes:
The BIG Two: Gross Profit & Payroll – Jul 13, 2023
What about Customer Deposits & Inventory? – Aug 10, 2023
Optimizing Tech Productivity – Sep 14, 2023
Sales Comp Plans that Work – Oct 12, 2023
Can I Overhead Myself Out of Business? – Nov 9, 2023
Optimizing the CI Business Model – Dec 14, 2023
Key Management Practices that Drive the Profit Culture – Jan 11, 2024
Driving Accountability in Your Company – Feb 8, 2024
These webinars provide valuable insights and takeaways for CI business leaders, empowering them to implement improvements in their own businesses free of charge. VITAL extends its sincere gratitude to the sponsoring brands for their dedicated support.
VITAL is a trusted provider of business coaching and financial software solutions for custom integration (CI) businesses. From business metrics and benchmarking to comprehensive coaching, VITAL is dedicated to supporting CI businesses in achieving profitable growth. Discover the power of PROFIT. GROW. PROSPER.™ with VITAL. Learn more at www.growwithvital.com.
---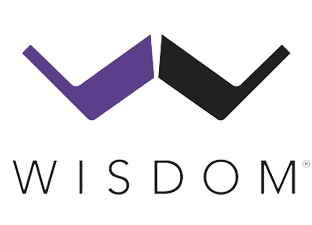 Introducing the new Insight Series Customizable Soundbars, shipping in July 2023! The P7m-LCR and P9m-LCR Soundbars were specifically designed to avoid the compromises inherent in other conventional soundbar "custom length" designs, so you will not have to give up any sound quality just to have it match the width of your TV. The P7m-LCR Soundbar is available in custom lengths from a minimum width of 56.4" (1433mm) and a maximum width of 70.4" (1788mm). And the P9m-LCR is available in custom lengths from a minimum of 65.42″ (1661mm) and a maximum of 90.8″ (2306mm).
Our mounting options include the Wall-Mount or TV VESA-Mount available for purchase separately. Mounting option must be chosen at the time of purchase.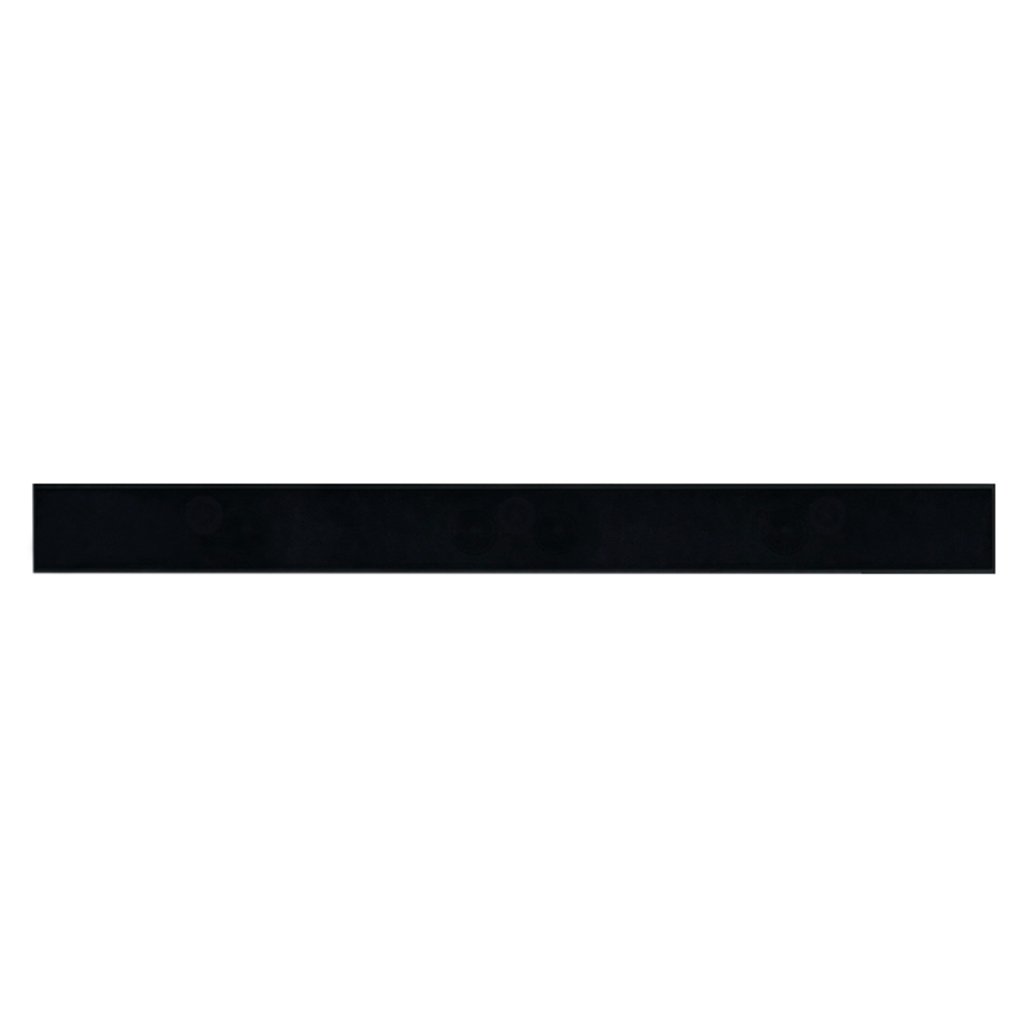 ---

WyreStorm Releases an Upgraded PTZ Camera with USB 3.0, HDMI Out, AI Powered Auto Framing
WyreStorm, award-winning Audio-Visual Manufacturer, has released the upgraded version of their already very popular CAM-200-PTZ UC lineup camera. The upgraded version comes with a new model number, CAM-210-PTZ.
The CAM-210-PTZ is a multi-functional video capture tool that enhances UC experience by combining a PTZ Camera with smart tracking and framing features. Upgraded from 1080p30, the new CAM-210-PTZ supports 1080p60 video capture and features a 12x optical zoom with easy-to-use plug-n-play connectivity. The CAM-210-PTZ connects to computers, WyreStorm presentation switchers, as well as Apollo Speakerphones to provide crystal clear video for larger conference spaces. Part of the Unified Communications line of products, the CAM-210-PTZ offers a premium and different video conferencing experience. HD 1080p at 60fps video coupled with a high-quality pan and tilt motor provides a smooth experience without excess noise or image judder. Equipped with three output types, the CAM-210-PTZ can output video via its USB 3.0 port, and a network connection as well as an HDMI Female type A to connect and stream video output to an NVR or a streaming platform. The HDMI can also be used to connect to a local display/monitor as an additional way to view the output stream.
Controlling the CAM-210-PTZ can be done with multiple options. An integrated web interface and PC software provide advanced and convenient way of control, while RS-232 or LAN using the industry standard VISCA protocol will be the main method of control, making it a breeze for integration when using 3rd-party control systems and touch panels. The unit also comes with a convenient handheld IR remote.
WyreStorm Unified Communications lineup is a perfect package suited for use in large conference rooms, classrooms, and boardrooms, where close-up, high-fidelity video and audio capture is desired. Whether a meeting is held on WyreStorm's Apollo platform or any other leading services including MS Teams, Zoom, WebEx or GoToMeeting, the CAM-210-PTZ is an intelligent camera with open-source control and operation, that combines ease of use with innovative features to offer an unrivalled conferencing experience for any type of rooms. The CAM-210-PTZ ships with a sleek and delicate designed wall mount included in the box for more flexible installation options.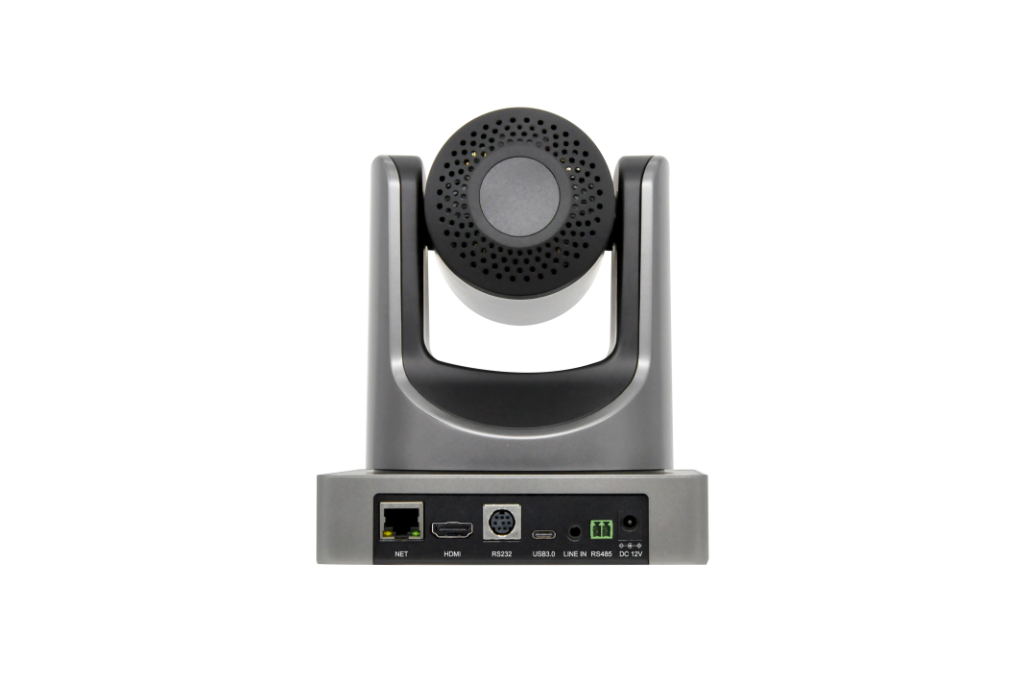 ---