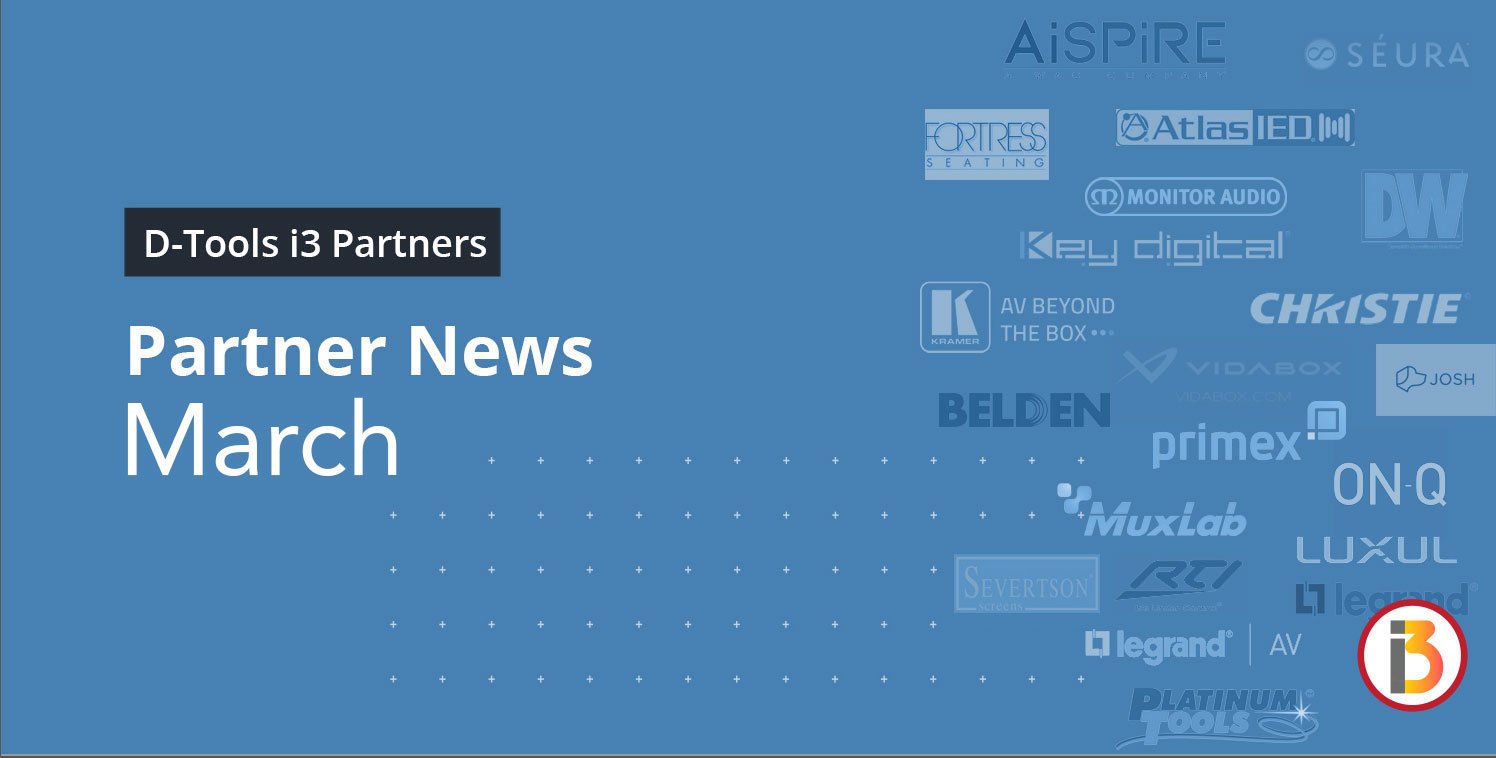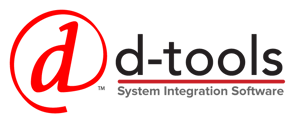 D-Tools i3 Partners realize the importance of bringing you their product information and have chosen to support the D-Tools user community by joining the program and making their product data directly available through D-Tools software. Read on for the latest supplier company news and product updates.
---

Mobile Panic Button Addresses Alyssa's Law Requirements
AtlasIED's partner, Singlewire, announced recently its addition of a mobile panic button as part of their mobile interface and a panic button tie in to their InformaCast software. This allows anyone with access to the software on their device or within proximity to the panic button to deploy an emergency signal that can directly inform law enforcement of an urgent situation. It also allows for deployment of emergency messaging to other connected mobile devices, IPX endpoints, displays, VOIP phones, on and off premises. This immediate connection to those who are most at risk and to those most able to save lives was an upgrade to their already robust platform which integrates natively with our IPX endpoint. Ultimately, this development for InformaCast is a response to the quick adoption of Alyssa's Law in Florida and New Jersey. Alyssa's Law is also currently being considered for legislation in 5 other states.
System administrators can now create mobile panic buttons from within the web interface that will appear on designated end-users' InformaCast mobile app. When the user activates the button, they will receive instructions and be able to connect with safety teams via a phone call directly from the app to receive further assistance. Administrators will be notified that someone has activated the button and be able to see a user's locations through the InformaCast mobile app. They will also be able to send follow-up messages to the user. The event is tracked so information can be relayed to first responders so they know where to go, who is involved, and what kind of situation they're walking into.
---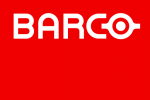 Your project. Our projection.
The G-series welcome two new models in the family. The new G62 are up-to-date with new input sources and complement the offering with brighter lasers and sharper 3D capabilities to support your installation with even more stunning visual experiences.
Available in black and white, the projectors blend in perfectly in every environment. In addition, their uniform compact size provide seamless integration possibilities and consistent configuration options. And to allow for an easy installation, the G62s come with a new and improved user interface with some great features, like embedded warping and blending.
Part of Barco's single-chip projection family, the G62s will offer customers the same trusted recipe of stable performances and Barco expert guidance. Play with the full palette of color, lumens and pixels from the extended family of single-chip projectors. From simple to complex. Your project, our projection.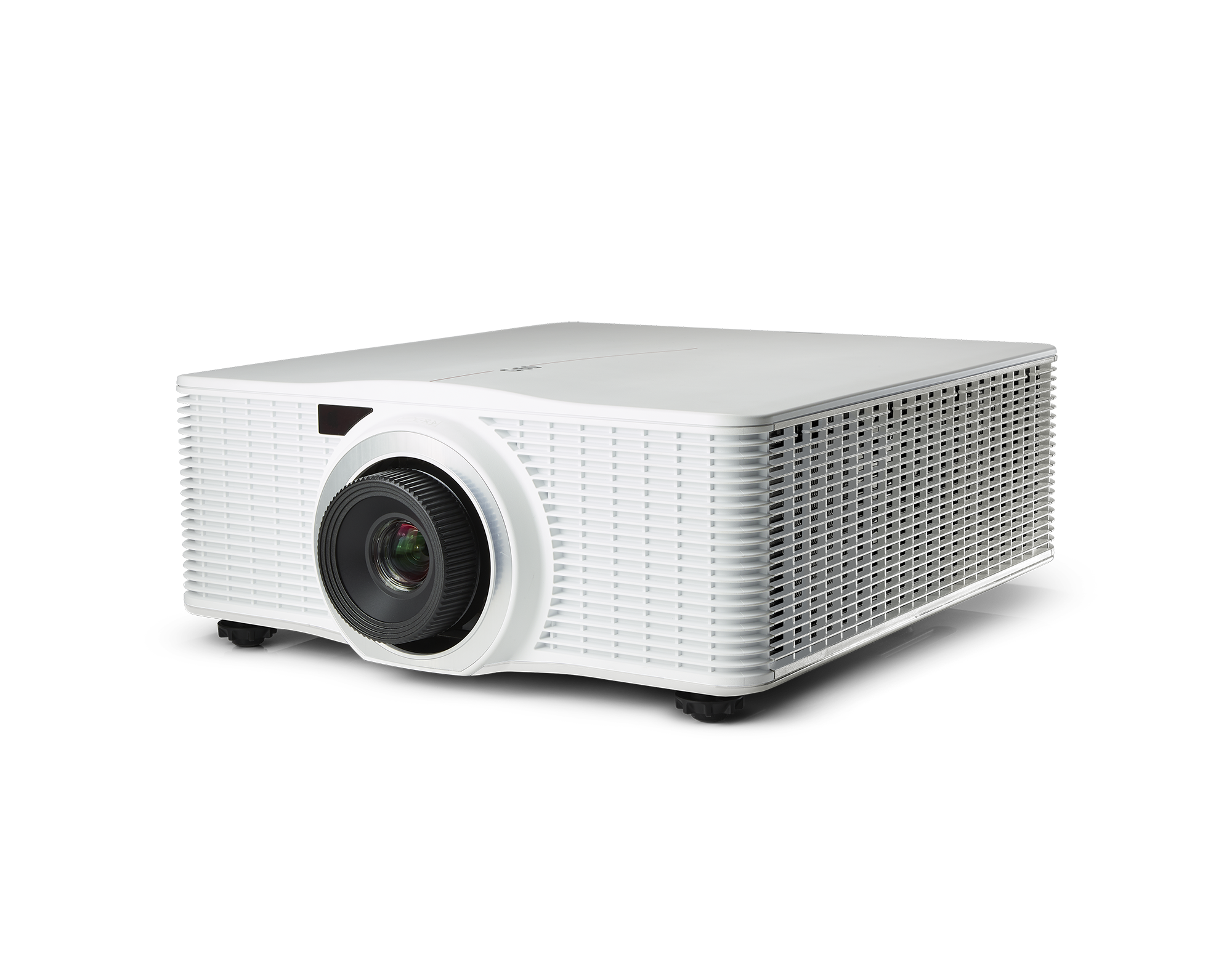 ---

What's the Difference Between Shielded and Unshielded Category Cable for AV?
Cables can be the weakest link in the AV chain. Even the most impressive, state-of-the-art AV system can be negatively impacted when the wrong cable is used. How do you keep wanted signals in and unwanted noise out? When it comes to Category cable, there are a few choices.
Category cabling is made of twisted pairs, which—when carrying a balanced signal (signals that are equal in magnitude and opposite in phase)—creates its own electromagnetic field within and around the twisted pair. When the signal is balanced, it provides immunity to outside noise.
Shielding can be another good way to keep outside interference from impeding a signal. It can also keep the signals inside a cable from impacting other cables. In noisy environments or for sensitive signals—often found in AV installations—a shielded Category cable might offer benefits if chosen and installed correctly.
How do you know if your project warrants a shielded solution? You'll want to consider: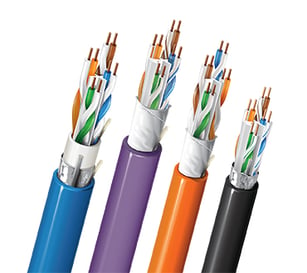 What's recommended by the equipment manufacturer
The amount of electrical noise in your environment
Whether you have access to a common ground at both ends
Whether system requirements will change in the future
Want to learn more? Visit https://www.belden.com/Blogs/Whats-the-Difference-Between-Shielded-and-Unshielded-Category-Cable-for-AV.
---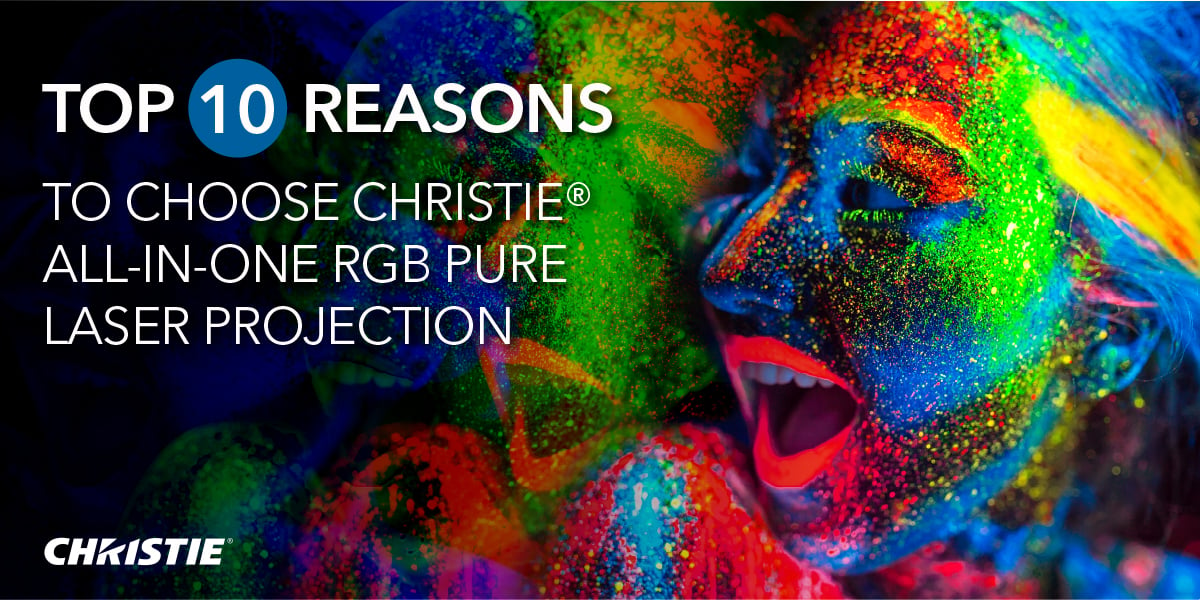 At Christie®, we make it a priority to understand the challenges you face every day. We have a nonstop commitment to customer-focused innovation.
But what does that really mean for you? Why are Christie all-in-one RGB pure laser projectors the right choice for your business… and your customers?
We made a list. Check it out »
Need more info?
Contact your Christie territory sales manager today!
---

Bringing More Fiber to Cotton
When discussing fiber and audio/video installation, one usually thinks of fiber optic cable, not the fibers that go into thread or cloth. Some installations, however, involve both. For two installations by West Texas Data-Comm, fiber optic cable was needed to keep a different kind of fiber operation up and running: cotton.
When Joel Peterson, Partner at West Texas Data-Comm, got the call that a cotton gin needed to get new equipment online, he knew the installation solution need to be robust and, most importantly, fast to install and maintain.
The gin's operational team already had existing fiber in a conduit, but it was part of a different network. New fiber was needed to bring the new components online. On the recommendation of Cleerline's sales team, Peterson chose 1000 feet of 6 strand Cleerline SSF™ Rugged Micro Distribution in single mode.
West Texas Data-Comm was able to start fiber termination on a Friday morning and finish that afternoon, ready for system testing on Saturday.
Installation Details:
Project: Improve connectivity at two cotton gin facilities
Challenge: Limited time, Industrial Environment
Fiber Type: Cleerline SSF™ Single Mode Rugged Micro Distribution
Peterson notes that Cleerline technology was a major aid in the two installations. Peterson also used Cleerline accessories like one-click type fiber optic cleaners and outdoor terminal boxes to keep cotton fibers out of the optical fibers.
Another benefit? Cost savings. West Texas Data-Comm was able to complete the second installation for under 50% the cost quoted by a competitor.
Peterson hopes that the ease of termination and maintenance, coupled with the cost savings, will help West Texas Data-Comm bring even more fiber to cotton gins over the coming seasons.
Read the full case study at https://cleerlinefiber.com/documents/west-texas/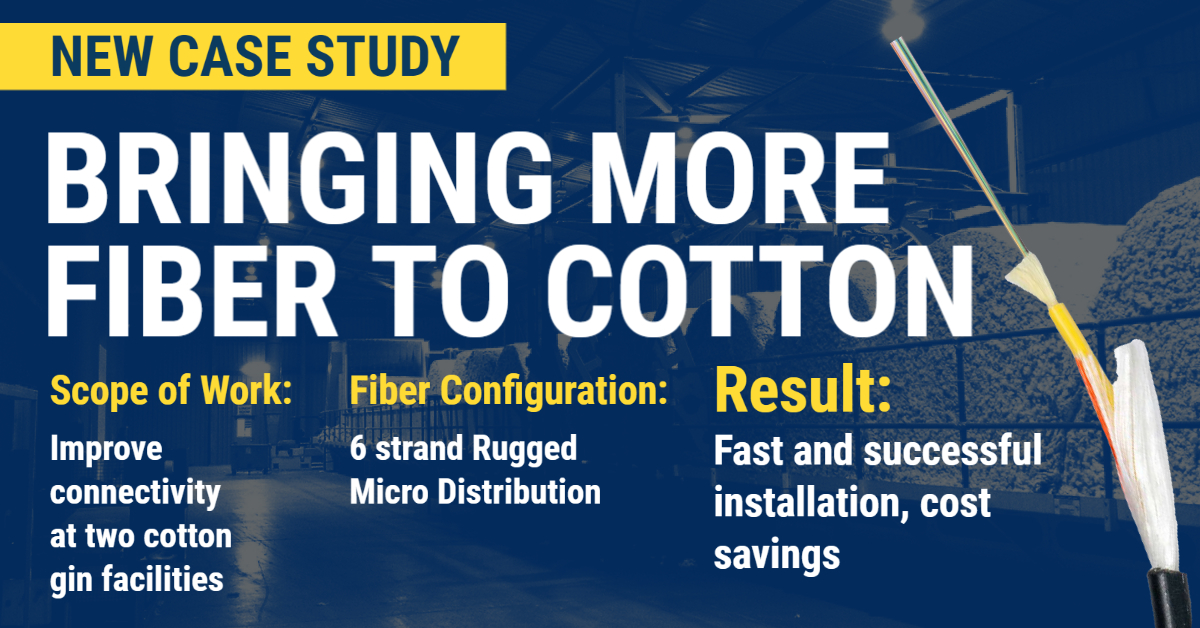 ---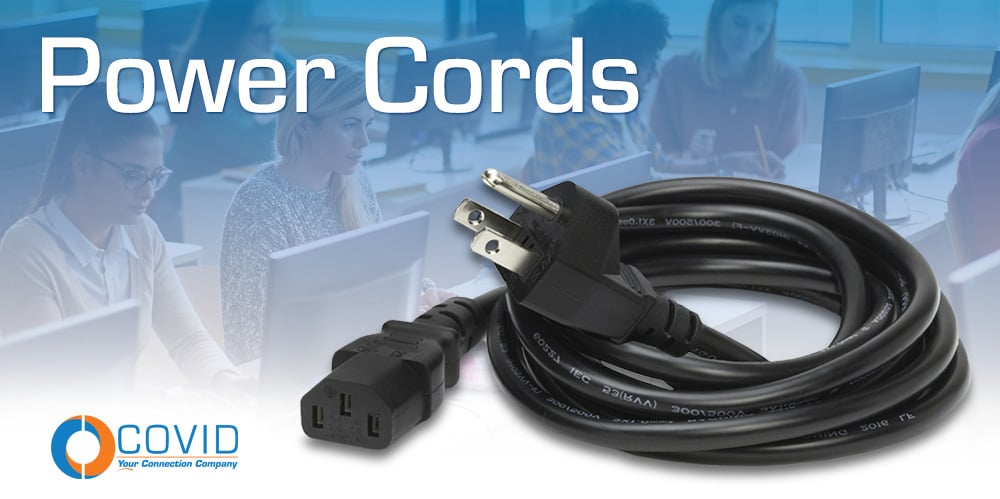 Power Cords
Covid offers universal replacement power cords that work with most PCs, monitors, printers, and other devices that require a 3-pin power connector. UL listed for safety, these cables are available in 14, 16 and 18 AWG in lengths from 1 foot to 25 feet.
For more information contact Covid at 800.638.6104, sales@covid.com or visit www.covid.com.
---

Digital Watchdog and Wasabi Technologies Announce Partnership for Hot Cloud Storage
Digital Watchdog (DW) and Wasabi Technologies, the hot cloud storage company, announce the technology partnership of DW Spectrum IPVMS video management platform with Wasabi's hot cloud storage solution to provide users simplified cloud storage. The partnership significantly reduces the cost of video surveillance storage, helps users optimize their DW Spectrum video surveillance deployments and more effectively manage high-definition video and retention periods.
DW Spectrum is a lightning fast, easy-to-use, cross-platform video management software. It is designed to discover, view, record and manage video cameras so you can monitor, analyze and react to critical events in real-time. DW Spectrum is a perfect solution for applications that require ease of use, speed, efficiency, and unprecedented image quality.
Combining Wasabi hot cloud storage with DW Spectrum via Tiger Technology's Surveillance Bridge creates a unique, cloud storage-enabled video management solution that can be used to lower on-premises storage needs and costs by moving surveillance video off-site and optimized retention and increased data security with offsite cloud storage. The Tiger Bridge's file management is completely transparent to DW Spectrum operators, making storing video with Wasabi simple and cost-effective with no fees for egress or API requests, and able to scale to any size across any number of sites. Wasabi is deployed in fully secure and redundant data centers that are certified for
SOC 2 and ISO 27001 compliance. The service is architected following industry-best security models and design practices to protect against ransomware, human error, and other data loss events.
https://digital-watchdog.com/dwpartners/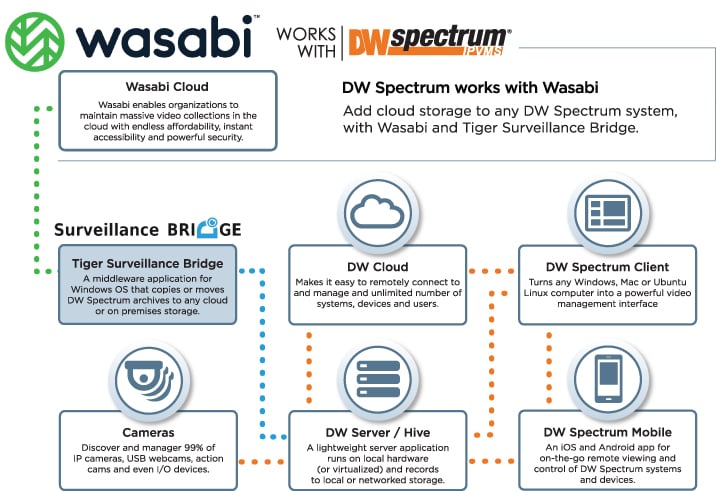 ---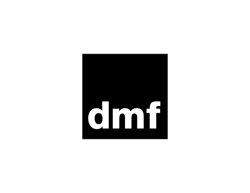 DMF's Award Winning DID Series Just Got Better
DMF Lighting's re-designed downlighting system features the new M-Series housings that installs more quickly and precisely, including flawless wood ceiling applications, and new trim colors Bronze, Warm Diffused and Clear Diffused. Click here to learn more.
New construction, remodel or retrofit, DMF offers industry-leading performance and versatility with superior aesthetics. All these exciting new options are available to order now and fully stocked!
---

NVR-FX24POE-15U4K1 is IC Realtime's latest and
most advanced TAA-compliant, packing multiple cutting edge functions & features.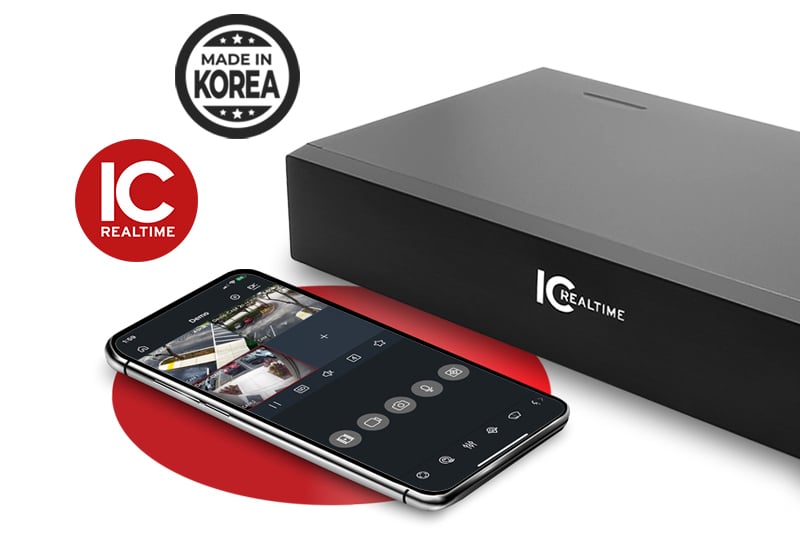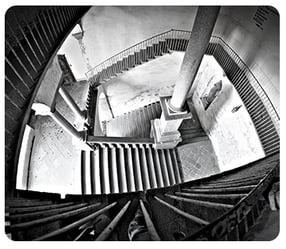 180° cameras can monitor and record everything happening in
their circular field of view. That all-encompassing round view needs to be electronically "unfolded" into normal flat views of the observed
environment. This process can now be done by NVR-FX24POE.
__________________________________________
With this immense processing & storage capacity and our most advanced FlexSmartAi human & vehicle detection, the new NVR-FX24POE is a
"one & done" POE camera solution for up to 24 cameras.
---

Jabra PanaCast 50
Prepare your meeting rooms for hybrid work collaboration with Jabra PanaCast 50 and Microsoft Teams Rooms. Jabra PanaCast 50 enables everyone in the meeting to see the whiteboard content, whether they're physically in the room or not – and all without the need for an additional content camera. Check out the industry's only Teams Certified intelligent video bar delivering an unobstructed 180° field of view for your participants, while simultaneously enhancing and sending your whiteboard content.
PanaCast 50 features include:
180 degree Field of View
Panoramic 4K
3 x 13 Megapixel resolution cameras
4 Speakers
8 microphone beamforming array
Integrated People Count
Certified for use with Microsoft Teams, MTR, Zoom and Zoom Rooms among other UC platforms
---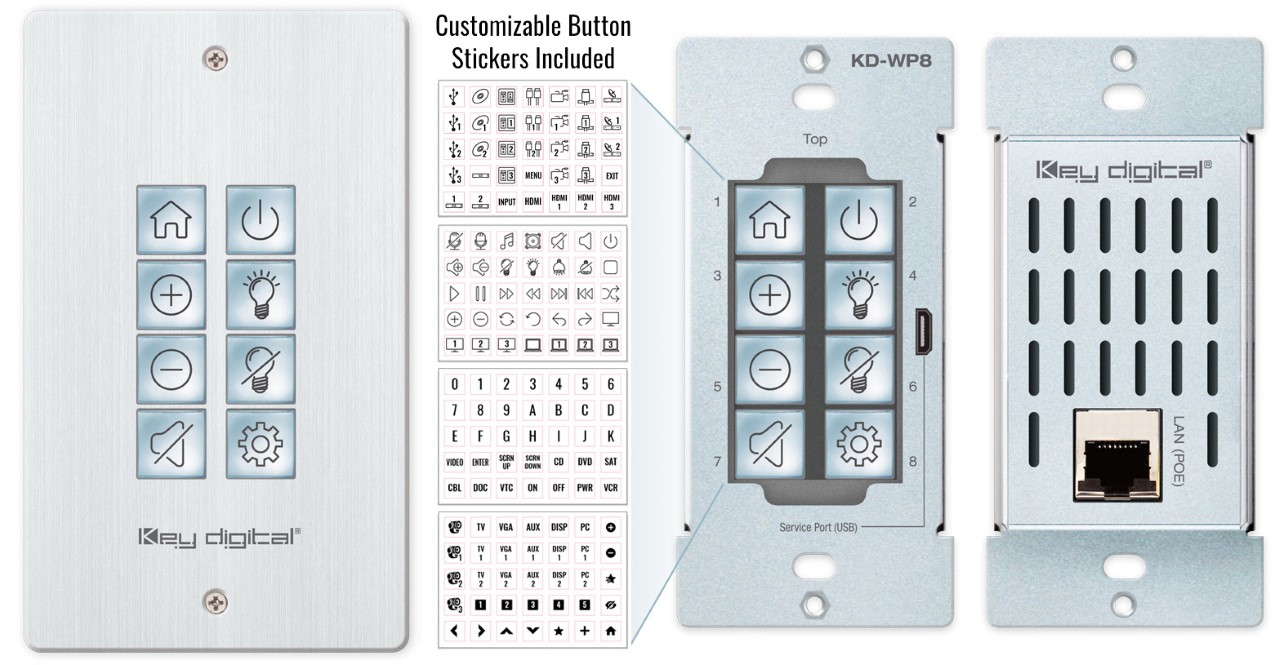 Key Digital ​​Control Wall Plate Keypad: KD-WP8
8 Button Web UI Programmable IP Control Wall Plate Keypad with PoE for KDPlug & Present™, Compass Control® Pro, and Third-Party Systems via Open API
Key Digital® KD-WP8 is an eight-button IP control keypad that fits into a single-gang wall box and is PoE powered. KD-WP8 is easily programmed via web GUI to send commands over the network to IP controlled devices and may be used with Key Digital Master Controllers to control IR, RS-232 and voltage relay devices. Button events may be configured on the press, release, toggle, or press & hold action as desired. Along with selectable blue or red backlighting, KD-WP8 includes multiple transparent icon sheets that are simply inserted beneath detachable transparent button caps for a modern and professional appearance. The keypad supports key combo lock & unlock and virtual keypad via password protected web UI, Key Digital Management PC Software, and KD-App. Completed project files may be exported and imported for valuable programming time reduction and straightforward rollout of multiple keypads in cookie-cutter installations. KD-WP8's simplistic open API makes for easy two-way integration with professional control systems and Key Digital's Compass Control Pro.
Key Features:

PoE Powered: Installs cleanly with PoE network switch or PoE injector (not included).
Single-Gang: Fits U.S. single-gang wall box. Brushed aluminum decora plate included.
Ease of Programming: Web GUI walkthrough of network settings, project import & export, button
configuration, event programming and virtual event keypad access.
IP Controller: Natively sends TCP and UDP commands in ASCII or HEX format for controlling IP devices
without any additional hardware needed.
IR, RS-232, and Relay Control: Add KD-CX800, KD-MC1000, or KD-IP822/922/1022 master controllers
for native control of IR, RS-232, or voltage relay devices.
Multi-Controller Support: Integrate with any number of KD Master Controllers
Point-to-Point Support: Direct connect network cabling from KD-WP8 to PoE injector and Master
Controller for installation without network setup hassle.
RS-232 Command Strings: ASCII or HEX formats supported. Baud rate from 1,200 to 115,200 bps.
IR Command Strings: Copy & paste Pronto Hex or Compass Control IR burst data.
160 Events Possible: Up to 10 commands on button press and release/repeat, for up to 20 events per
button and 160 events total.
Key Combo Security: Two-button press combo and auto lock setting may be applied to lock & unlock
Virtual Keypads: Password protected web GUI with user-friendly minimal layout or Programmer-
friendly layout with transmit & receive logs.

Accessories:

Qty 1: 6ft USB A to USB micro cable
Qty 1: Brushed aluminum decora plate
Qty 4: Decora and box mounting screws
Qty 10: Inner button caps
Qty 10: Outer button caps (clear)
Qty 1: Flathead mini screwdriver
Qty 1 (set): Icon button sheets

Benefits:

KDMS™ Pro and KD-App Ready: Virtual keypad GUI options accessed by PC software and iOS app.
Button Configuration: Red or blue LED backlighting, normal or toggle button types, press event, release event, hold for repeat, and hold for send options.
Detachable Button Caps: 10 inner button caps, 10 outer button caps, and flathead mini screwdriver included.
Icon Sheets: 175 transparent icons provided. Template available for custom printing.
Open API: Simple two-way communication protocol for IP integration with control systems.

Ease of Integration:

Ease of Integration: Complete configuration using Key Digital Management Software™ Pro

3 year limited warranty included. USA based tech support, product design, and engineering.
Read more about this product here and check out our website for more of our products!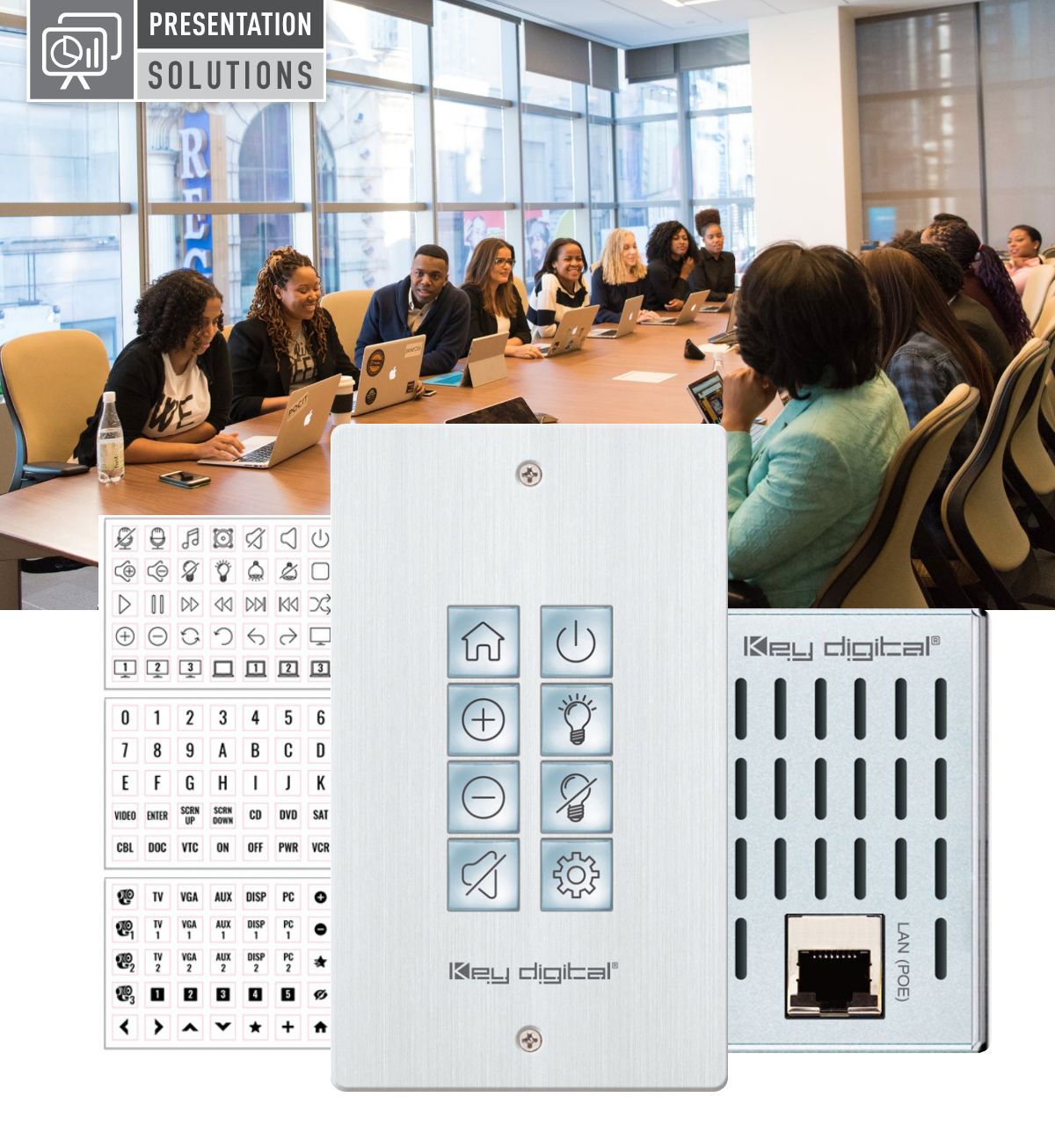 ---

Hybrid Meetings Just Got Better – Meet Kramer's New Collaboration Devices for Meeting and Education Spaces
Kramer Collaboration Devices are the latest addition to Kramer's end-to-end Pro AV solutions for Enterprise and Education applications. The new product line, which includes advanced cameras, a communication bar, and a speakerphone, offers outstanding AV quality, flexibility, and simplicity.
Kramer Collaboration Devices are designed for varied spaces from small huddle rooms up to large boardrooms, classrooms, and auditoriums; ensuring all meeting space or classroom participants, whether in room, in class, or connecting remotely, enjoy consistently superb interactions with an immersive audio and video experience.
As an integral part of our end-to-end Pro AV solutions, Kramer Collaboration Devices are easily combines with our in-room AV signal management and control products to make all interactions more effective and inclusive. Offering simple setup and seamless use, Kramer Collaboration Devices are agnostic to all UC applications and support multiple conferencing platforms to create a complete collaborative, hybrid experience.
Kramer's solutions for Enterprise and Education spaces meet customers' needs for comprehensive, integrated solutions from a single, trusted partner that provides certified solutions, market-leading warranties, and end-to-end support, all under one roof.
Interested in Kramer Collaboration Devices Solutions? Learn More!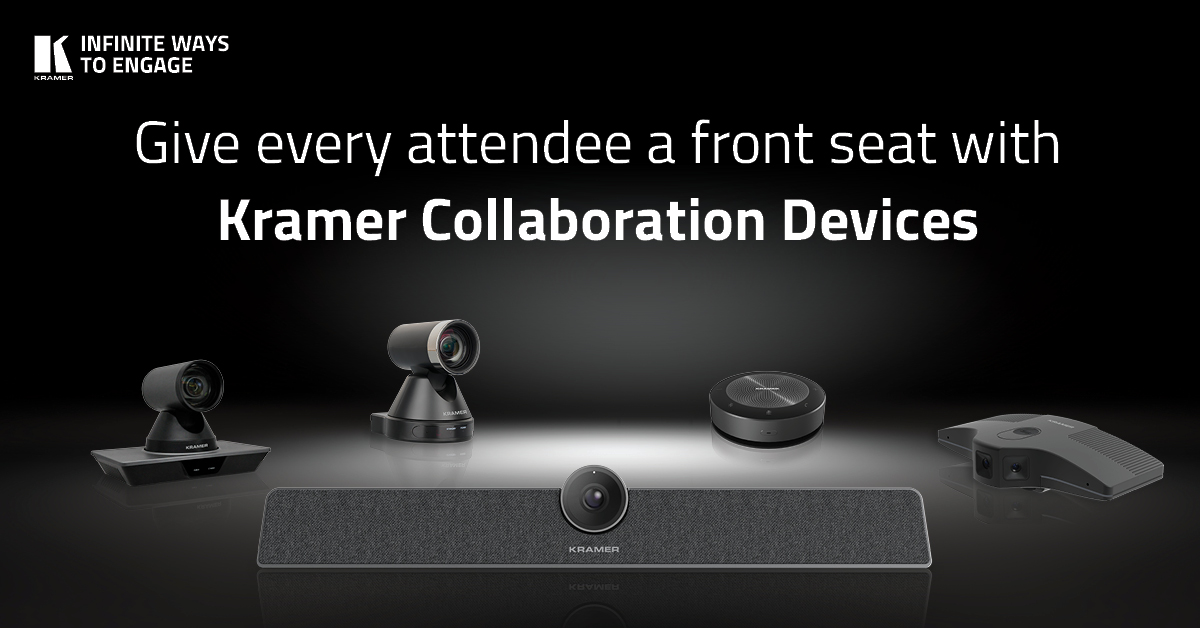 ---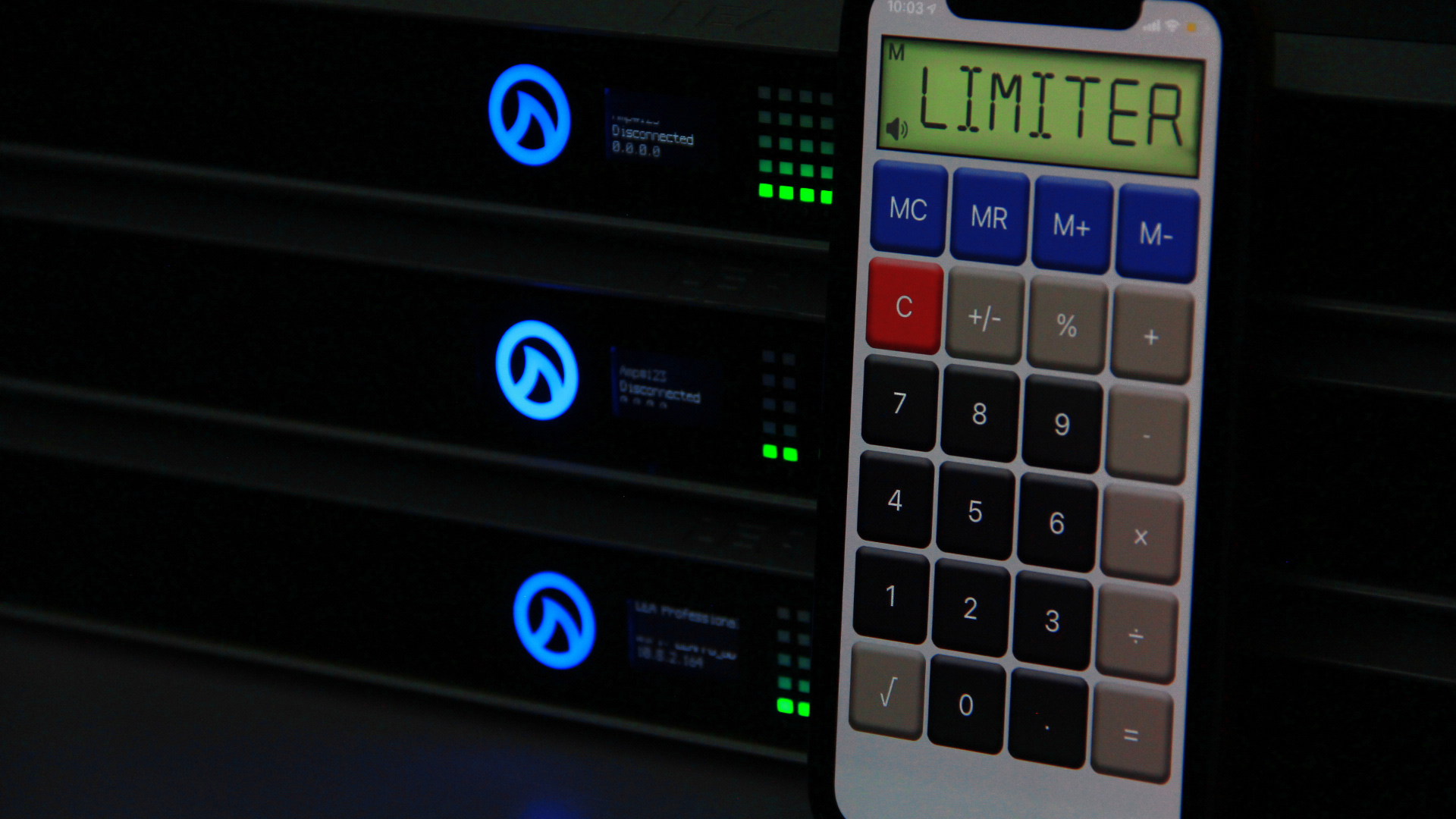 New Online Limiter Calculator – FREE for Integrators
Due to the popularity of our downloadable Limiter Calculator sheet, we have created a fully online version of our limiter calculator to make it even easier for integrators to determine safe loudspeaker limiter settings. Get More!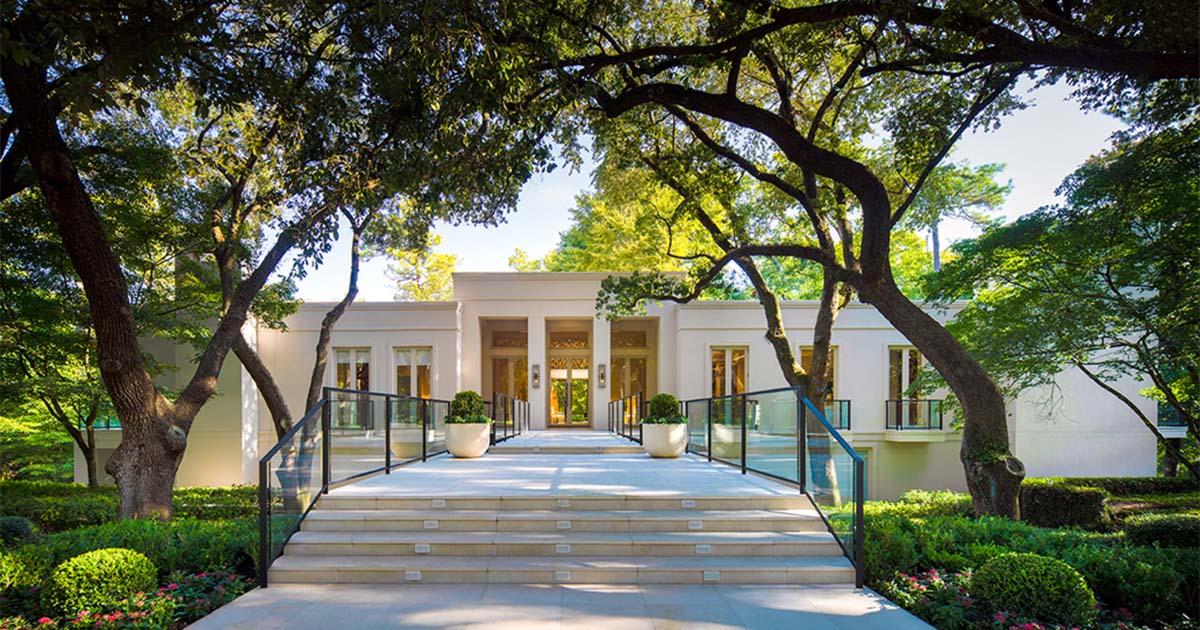 How To Use LEA Smart Amps To Power A 20-Zone Residential Audio SystemThe residential AV market loves working with our smart amplifiers for distributed home audio systems. See how our unique feature set is uniquely positioned to deliver the power and performance needed for an awesome at-home audio experience. Get More!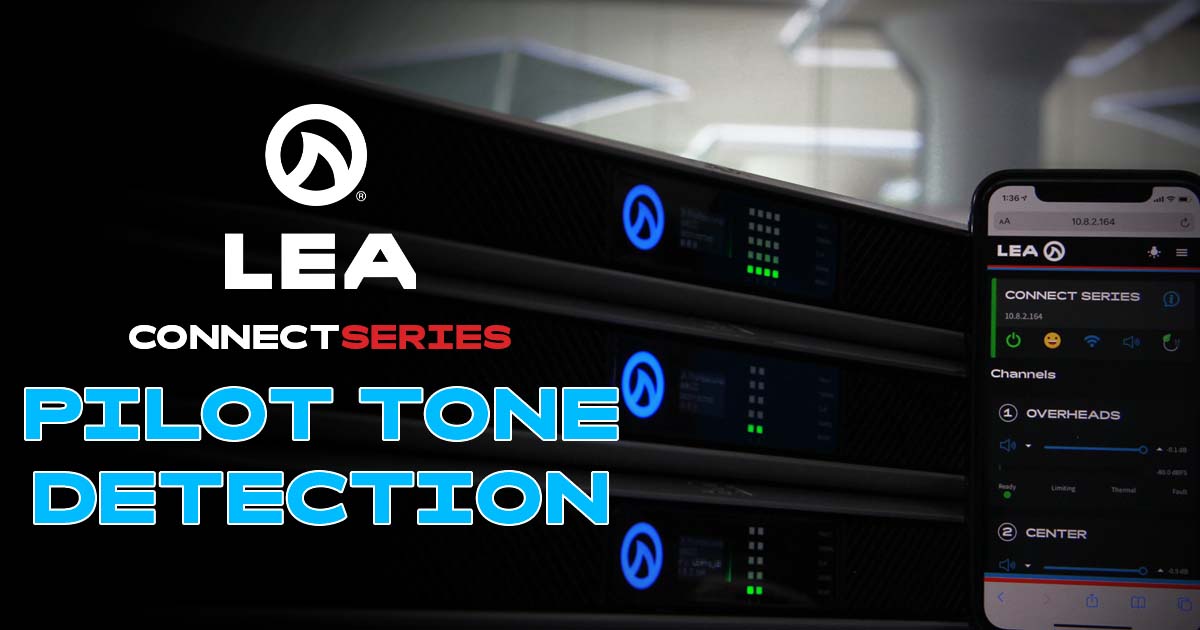 Getting Familiar With Pilot Tone Detection With LEATake all of the guesswork out of configuring your Pilot Tone settings. We'll walk you through everything you need to know to set up your pilot tone detector correctly. Get More!
---

Legrand Shading Systems Designer Series of decorative brackets and
hembar endcaps are now shipping
Legrand's Building Control Systems (BCS) division new Legrand Shading Systems Designer Series of decorative brackets and hembar endcaps are now shipping. Available in a wide range of finishes to match any residential or commercial space's unique style, they allow dealers to easily elevate the style of any window.
Designed to fit 2.6-inch and 3.3-inch universal and open-roll adjustable brackets, the decorative brackets slide on easily to completely conceal mounting brackets from the outside without interfering with the mounting surface. They tastefully and cleverly hide mounting hardware from view, resulting in a cohesive shading design. Likewise, the Designer Series hembar endcaps offer a redesigned, modern shape to complete the look, and provide a consistent finish.
The Designer Series decorative brackets and hembar endcaps are available in 15 new finish styles across three collections: Premium, Glass, and adorne®. Premium finishes offer clean lines and are color-matched to Legrand's wiring devices, while adorne finishes perfectly complement switches and outlets from Legrand's adorne Collection. Glass finishes are inspired by the Vantage EasyTouch Glass keypad and offer a reflective, mirror-like surface. Dealers can easily showcase all 15 finishes to customers with the convenient new Decorative Endcap Demo case.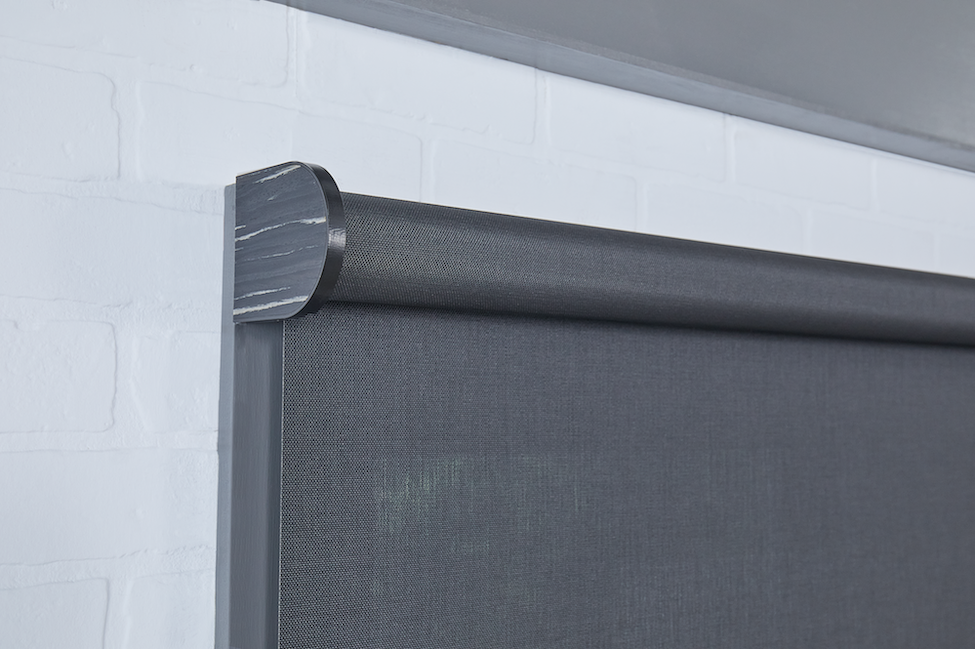 ---
BYOD made EASY

­
BYOD 6x1 Multi-Format Auto Switcher/Scaler
Do you need a simple and straightforward answer to connecting your device for easy BYOD presentation?
Luckily, Liberty AV has the solution!
Introducing the 6x1 BYOD Auto-Switching Multi-Format Connection Hub, where you now have a multitude of connections for your mobile phone or tablet, and a dependable wired connection to a display or TV monitor for presenting is super easy.
This 6x1 BYOD Auto-Switching Multi-Format Connection Hub offers all the popular connections for your device, including Apple Lightning, USB-C, DisplayPort, Mini DisplayPort, and HDMI Type-A or Type-D, and a built-in 4K video scaler that can be set to either 4K or 1080p.
Forget any network passwords or complicated wireless set-up normally required; this auto-switching unit is as easy as selecting the correct cable for your device, and within seconds you can share your content with others.
We have also designed this product for easy installation. This unit attaches easily under a conference table or can be neatly tucked away on a lectern with the included mounting bracket.
This 6x1 BYOD Auto-Switching Multi-Format Connection Hub is a fast, simple, and reliable way to connect and share! Choose this product for your education space, or training, conference, or huddle room.
Complete the installation of the 6x1 BYOD Auto-Switching Multi-Format Connection Hub with Liberty AV's extensive range of HDMI premium cables. Don't stop there — check out our entire line of presentation and collaboration solutions today!
Contact your Liberty AV Solutions team for more information.
---

The MuxLab MuxMeet line-up offers products and bundles for conference rooms of all sizes. Our line-up of AV products is designed for use in a wide range of conference room set-ups. The MuxMeet product line offers hardware which can be used as standalone products or paired with each other as complete conferencing solutions for meeting rooms and office set-ups of all sizes. The MuxMeet Videobar is a true plug and play all-in-one 4K-UHD Camera, beamforming microphone and full-frequency range loudspeaker. Offering 120° wide angle view and 5x digital zoom as well as pan / tilt support ±15°. The built-in microphone offers a 6 meter (19.5ft) pick-up distance. High quality noise reduction system with echo cancellation. Auto Tracking and Auto Framing, Bluetooth 5.0 connectivity and local HDMI output.
The Meet the MuxMeet Share Base-1 (model 500826) offers pure wireless presentation experience, bring your own device with no cable mess. Supports native wireless mirroring protocols like Airplay, Miracast, and Chromecast. Supports HDMI and USB-C dongles for wireless presentations and 4 split screen views. Use with Windows, Mac or Android for wireless presentations. Supports PoE, whiteboard and annotation with a customizable home screen page.
HDMI and USB-C one-touch dongles also available.
---

Platinum Tools NetXpert XG2 10G Network Tester
Platinum Tools is proud to announce the launch of its new NetXpert XG2, providing 10G speed certification over copper and fiber, and complete network testing over copper, fiber, and Wi-Fi systems. Now shipping, the NetXpert XG2 has an MSRP of $7,135 for copper and $11,545 for fiber.
"The NetXpert XG2 sets a new standard in versatility and value for cable and network testing," said Sean Rothermel, Platinum Tools product manager. "With Cat6A rapidly gaining dominance, a tester capable of certifying networks to 10G speeds has become more of a necessity. With the NetXpert XG2, we have a single device that performs 10G speed certification, as well as all the network tests you need on copper, fiber, and Wi-Fi systems, even PoE testing up to the PoE type 4 standard. This eliminates the need to buy or carry multiple testers for various jobs."
In addition, a highly desired and rare key feature is the XG2's future upgradeability, with new firmware able to be loaded by the end-user via USB or Wi-Fi. "This capability makes the XG2 even more valuable as the investment in this product does not end when future technologies would render most other units obsolete," Rothermel added. "Upgrading new firmware will allow the XG2 to be used for years while keeping up with current technological necessities."
Features and specifications include:
Speed certification to 10G over copper and fiber
Cable qualification to IEEE standards
Active network testing over copper, fiber and wi-fi
PoE testing up to 90W (PoE type 4)
Complete reporting in multiple formats
Full color seven-inch touchscreen
Convenient form factor with comfortable hand straps and built-in kickstand
Rechargeable, upgradeable lithium battery pack
Field-replaceable RJ45 port, dual SFP+ ports, USB port
Easy software updates for future feature expansion
Dimensions: 9.75in. x 7in. x 3in.
Weight: 2.65 lbs.
For additional information, please visit www.platinumtools.com, call (800) 749-5783, or email info@platinumtools.com.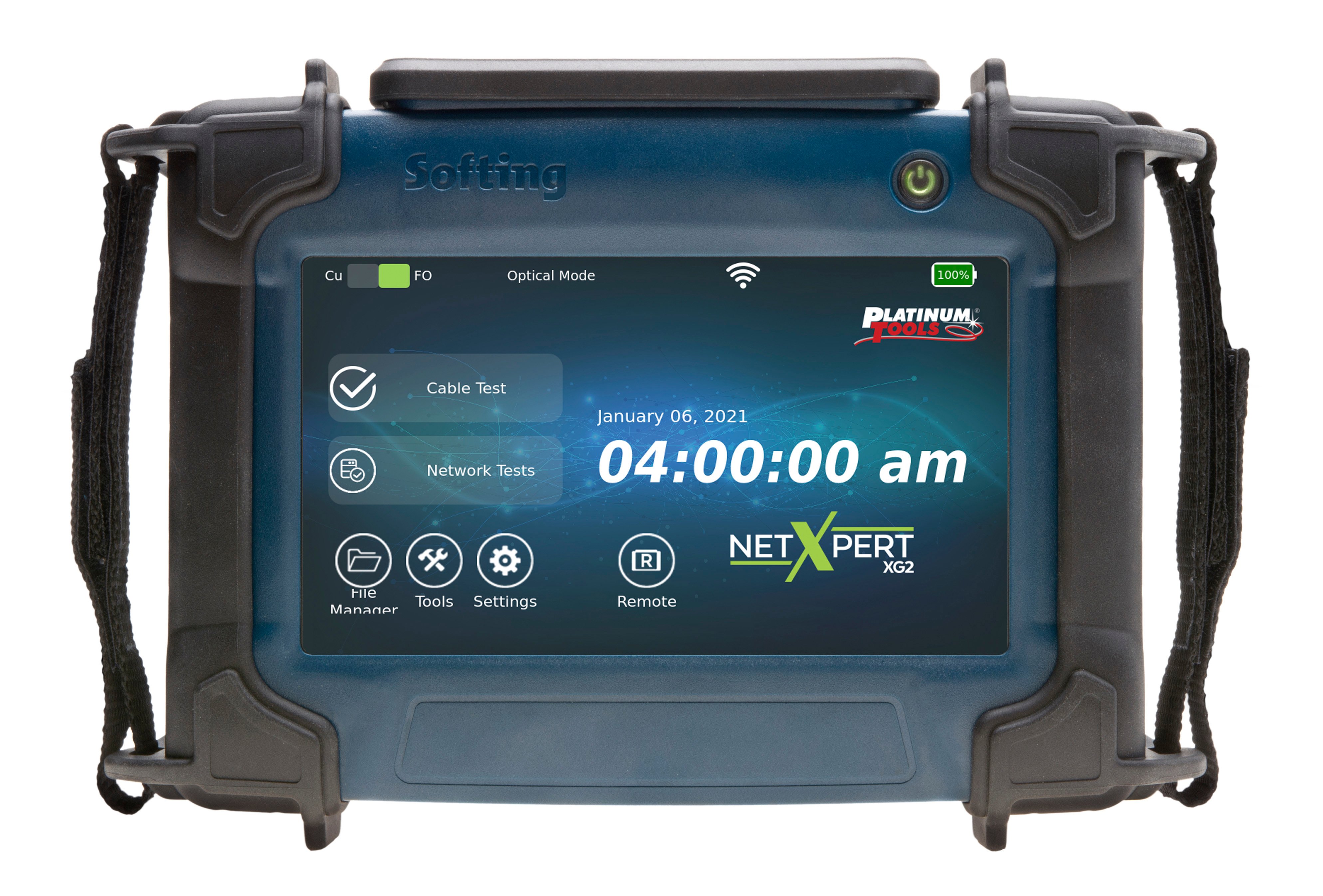 ---

We've Partnered With SoundMachine to Give You New Revenue Streams
We have partnered with SoundMachine, the premier music subscription service for business, to provide you with recurring monthly revenue options featuring SoundMachine's fully licensed, cloud-based music service when installing our RTI Music streaming audio system. Together as a service, this solution enables RTI dealers to offer and monetize fully licensed music services (ASCAP, BMI, SESAC, SOCAN, RE-SOUND and Global Music Rights) in restaurants, bars, hotels, and other commercial applications.
SoundMachine makes it easy to play fully licensed music that will engage clients' customers in retail, restaurant, hospitality, and other environments. RTI dealers can offer clients two service levels: The Business Plan offers over 100 playlists with a range of style settings, preprogrammed custom announcements, multiple sources within one location, multiple locations with one central account, and a yearly prepaid service with discounts and no contracts. The Business Premium plan offers more than 500 playlists and enables importing playlists from Spotify, Apple Music, Amazon Music, and more. RTI dealers will earn 10% of service subscription fees, generating recurring income for their businesses.
RTI Music enables seamless music streaming from directly within the control and automation system environment, combining music streaming control with TV, lighting and shades, climate, and security. This rich integration eliminates the need to exit the control app to search for music or access a playlist. The result is that staff can focus on the customer experience, not the technology. With multiple concurrent streams, RTI Music enables different areas of the business to stream unique playlists, with all music fully licensed through SoundMachine.
More information about the RTI Music and SoundMachine integration is available at www.rticontrol.com/commercial-music-licensing.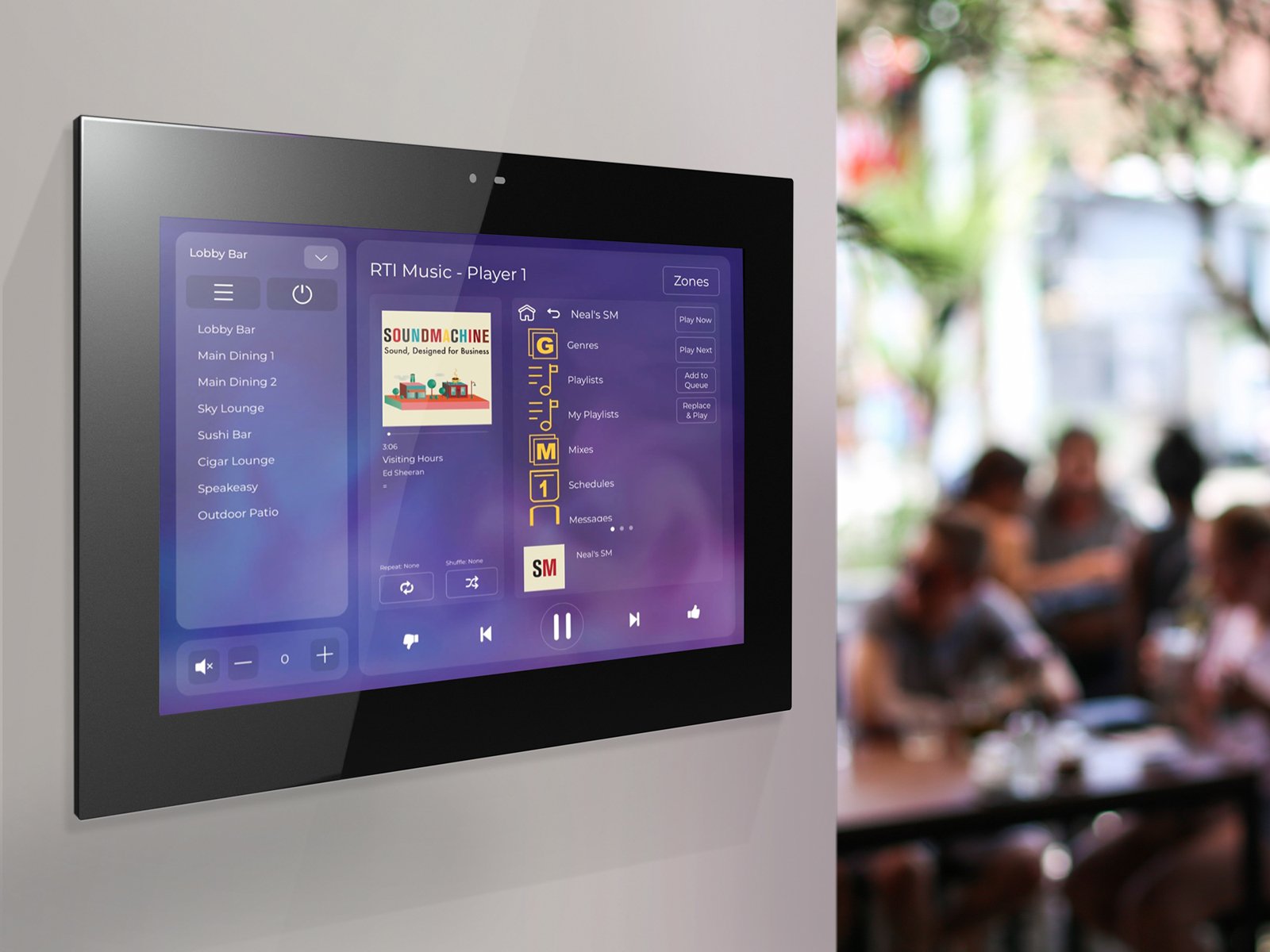 ---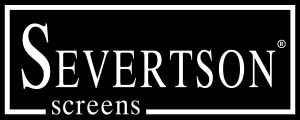 Severtson Screens Legacy Series
Severtson Screens' Legacy Series is a collection of entry-level fixed frame projection screens designed for easy assembly and built for long-lasting quality. They are an ideal choice for home theaters, conference rooms, and other applications where a permanent projection screen is desired. The Legacy Series includes popularly-priced, entry-level screens that rival the quality of competitor's "high-end"" screens.
Features include 3.25-inch deluxe, velvet-wrapped frame; white, grey, or acoustic materials; eligible for custom build program.
Each screen is manufactured to the same high standards that Severtson Screens is known for in their production of large cinema screens. From its hassle-free assembly to its signature USA-made projection surfaces, the Legacy Series is a reflection of the excellence and elegance Severtson Screens strives for.
Each Legacy screen is built using sturdy, extruded aluminum that aligns precisely when assembled. Each frame piece comes wrapped in Severtson's signature light-absorbing black velvet. These screens can be assembled quickly and easily, thanks to the Severtson Flex RTS: Rod Tensioning System. In this system, the edges of the screen material are seamed and notched to allow rods to be inserted through all four edges of the material. This allows the material to be easily secured to the frame to keep the viewing surface tensioned and perfectly flat. www.severtsonscreens.com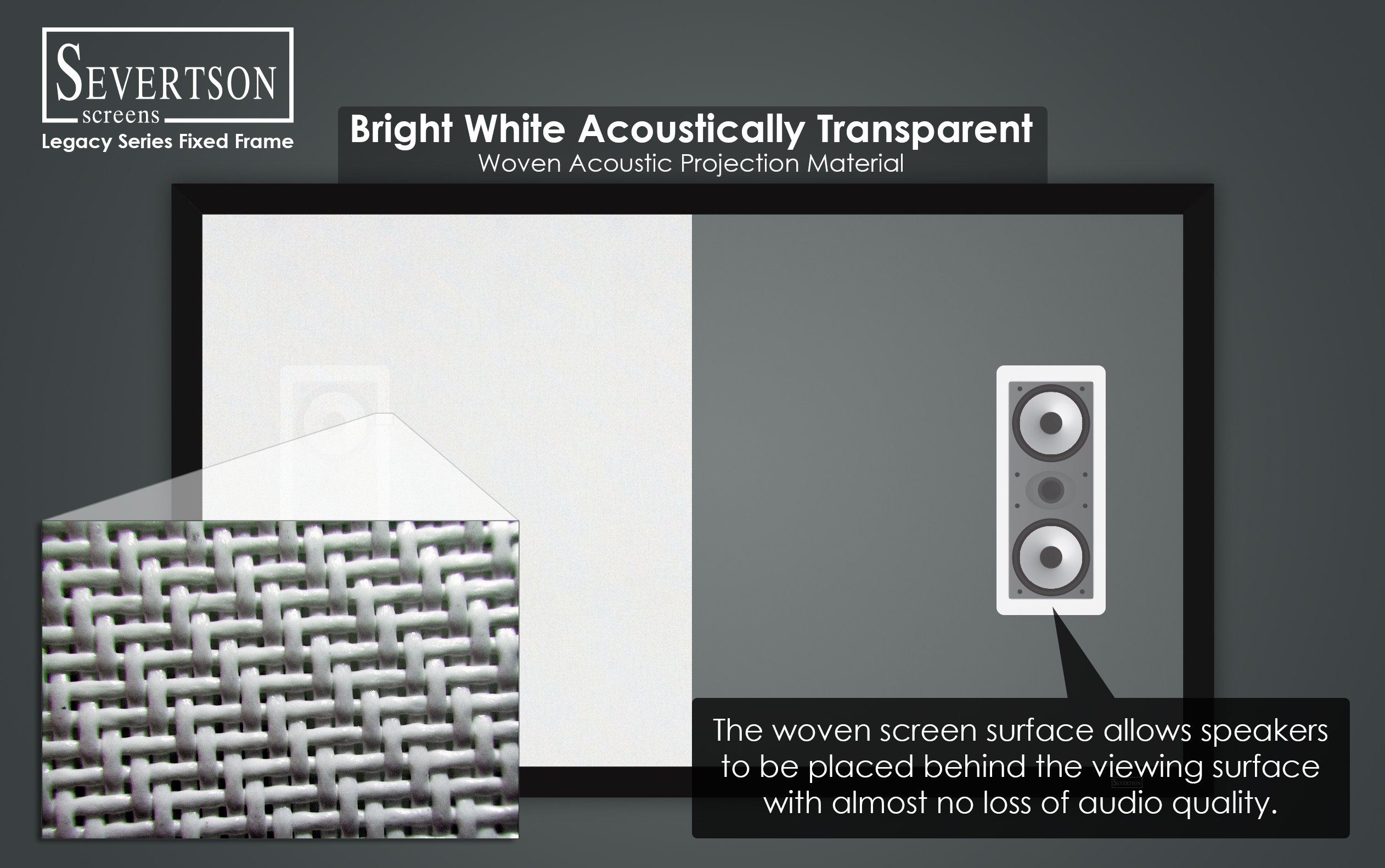 ---
Extraordinary Outdoor TV Systems
Stealth Patio Theater (SPT) launched in 2015 with the concept of creating a self-contained outdoor TV system that did not interfere with the aesthetics of outdoor spaces and leveraged the latest in LED technology to overcome the problems homeowners and integrators faced when replicating a theater-like experience outdoors. SPT systems overcome the issues of daylight viewability (brightness), weather resistance, longevity, screen size, and maintenance issues associated with traditional weatherized TVs and delicate projectors and screens.
Today, there are three distinct models of Patio Theater TVs offering stunning performance, even in direct sunlight. These complete systems eliminate the guesswork of designing and sourcing a custom LED display system.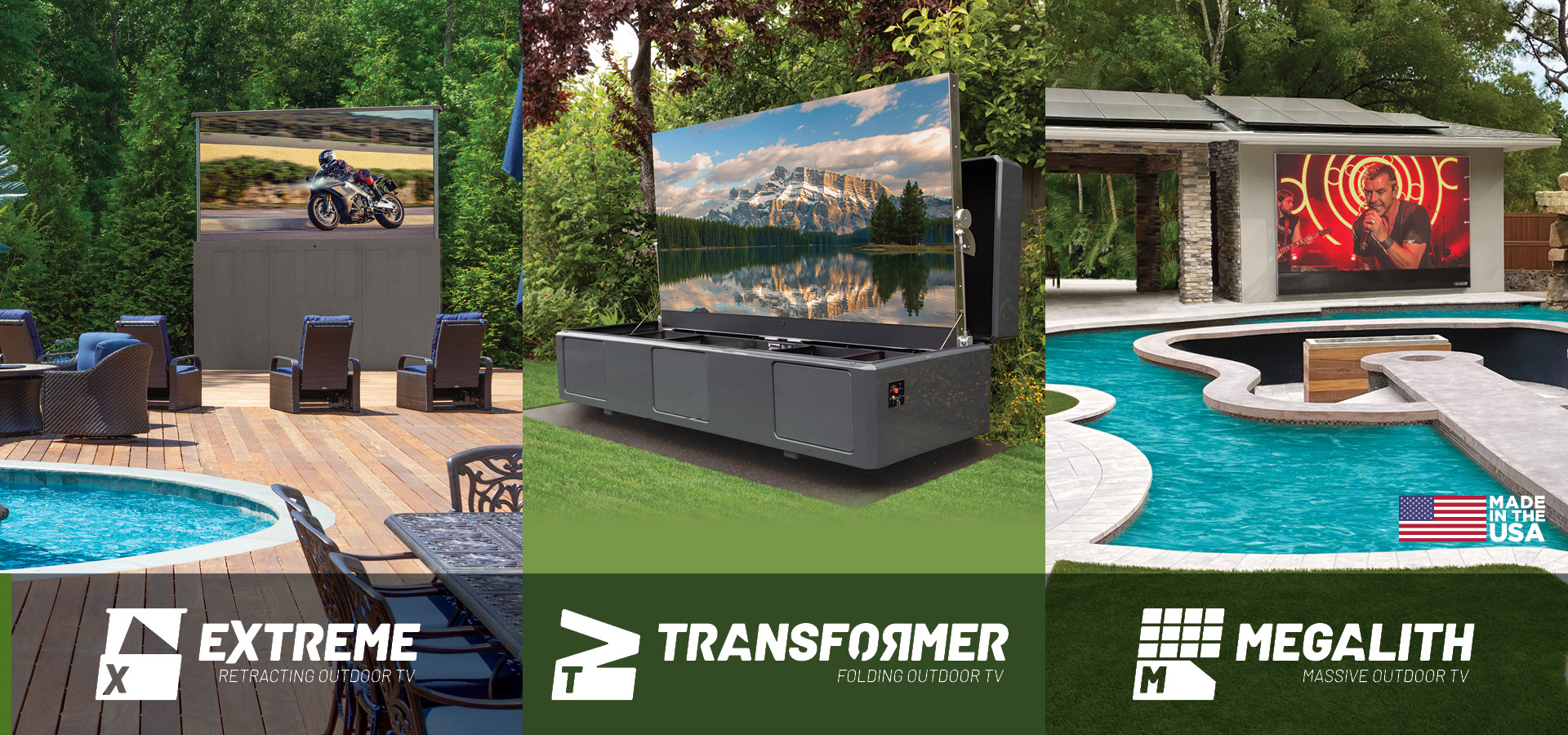 The SPT Extreme features a lift system ideal for recessing below grade for a pop-up experience. Every Extreme TV is skillfully crafted in Stealth's own facility using laser cut aluminum and stainless steel materials and finished with high performance coatings available in 8 color options.
P3 LED display with integrated 3.1 audio options available in four sizes: 105" to 190".
The SPT Extreme offers a pop‑up TV experience like no other!
Designed for luxury marine applications but equally suitable for patios and pool decks, the SPT Transformer is a self-contained TV solution for any location. Its stunning display unfolds from a fiberglass exterior shell fabricated to Stealth's specifications by a renowned Pacific Northwest yacht manufacturer. The Transformer is fitted with Stealth's proprietary folding screen mechanism and all electronic equipment.
120" folding P3 LED display with optional integrated 3.1 audio.
The SPT Transformer is a revolutionary outdoor theater system!
The SPT Megalith is a fixed position outdoor video display solution designed to provide outdoor entertainment 365 days a year, rain or shine. This weatherproof LED display can be installed free-standing, mounted to an exterior wall, or even hung directly from a ceiling structure. Megalith is ideal for large patio and pool areas as well as common areas and public spaces.
P3 or P4 LED display available with optional 3.1 sound bar in seven sizes: 101" to 339".
The SPT Megalith is the definitive giant outdoor TV!
---

TRENDnet introduces more 10G switches, continues to expand growing Multi-Gigabit Product Family
TRENDnet, a global leader in reliable SMB and consumer networking and surveillance solutions, is excited to announce the addition of two new 10G switches to its Multi-Gigabit Product Solutions Family. The two new 10G switches are the 5-Port 10G Switch (TEG-S750) and the 6-Port 10G Switch (TEG-S762). Both cost-effective 10G switches deliver advanced high-bandwidth performance, ease of use, and reliability.
The 5-Port 10G Switch, model TEG-S750, features five dedicated 10G ports, with a 100Gbps switching capacity. It also supports 2.5G and 5G connections over Cat5e cabling (or better); 10G speeds are supported over Cat6A cabling (or better). The 6-Port 10G Switch, model TEG-S762, features two dedicated 10G ports and four dedicated 2.5G ports, with a 60Gbps switching capacity.
These new unmanaged 10G switches provide a cost-effective solution in adding high-performance, multi-gigabit capabilities to any network, helping to reduce data bottlenecks. A fanless design lowers energy consumption and reduces costs, while eliminating distracting noise for silent operation. Each reliable 10G switch features a lightweight metal housing that is also sturdy and durable.
The 5-Port 10G Switch (TEG-S750) and the 6-Port 10G Switch (TEG-S762) are part of TRENDnet's growing line of multi-gigabit solutions that include 10G, 5G, and 2.5G connectivity products. In addition to PoE+ and non-PoE switches, TRENDnet's multi-gigabit solutions include USB-C adapters, PCIe adapters, PoE+ injectors, and SFP+ modules.
5-Port 10G Switch, TEG-S750
5 x 10G RJ-45 ports
Supports IEEE 802.3bz 2.5G/5G BASE-T over Cat5e cabling (or better)
Supports IEEE 802.3an 10G BASE-T over Cat6A cabling (or better)
100Gbps switching capacity
Fanless design for silent operation
6-Port 10G Switch, TEG-S762
4 x 2.5G RJ-45 ports
2 x 10G RJ-45 ports
Compatible with existing Cat5e or better cabling
60Gbps switching capacity
Fanless design for silent operation
Wall mountable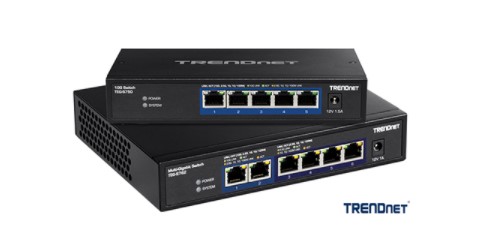 ---
BETTER PRESENTATION. SMARTER MEEINGS.
ViewSonic Large Format Presentation Displays Solutions
Meetings start fast with easy wireless content sharing to ViewSonic© CDE7520-W 4K ultra HD large format presentation displays. It is software agnostic and optimized for multiple operating systems.
Work well with Microsoft, Apple, Android, or Google enterprise platform and seamlessly integrate into nearly any environment.
ViewBoard© cast enables content streaming from multiple mobile devices over wireless or cable networks.
Embedded SoC signage platform with integrated USB and HTML5 browser enables local or remote multimedia playback in stunning 4K ultra HD resolution.
Simple remote management with Crestron©, Extron, AMX, or other ProAV control systems
All of our CDE20 Series come with free ViewSonic myViewBoard™ Manager device management software; upgrading to ViewSonic myViewBoard™ Manager Advanced to manage more devices in less time and additional premium features.
For more information, contact your account manager or visit our website.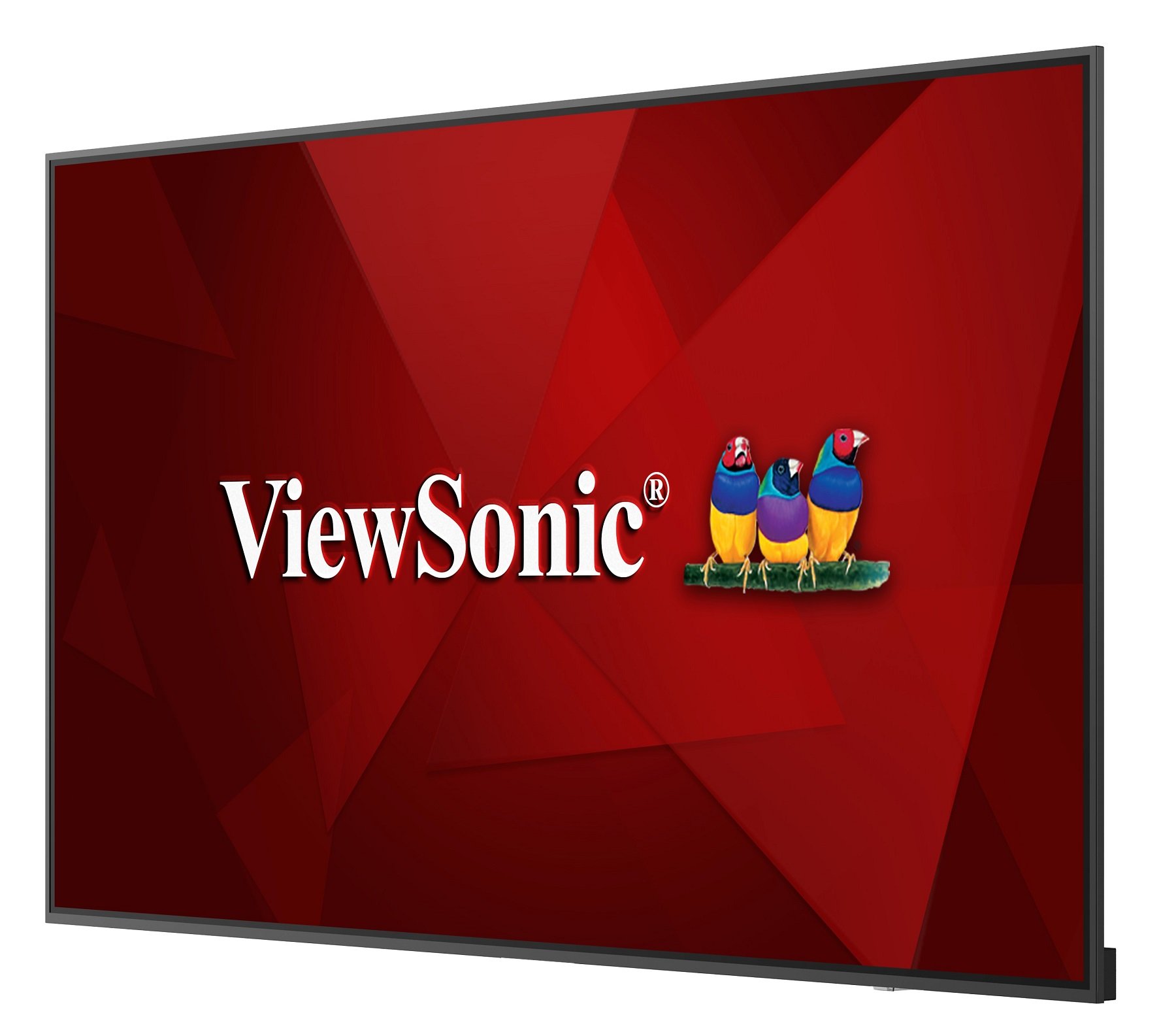 ---

West Penn Wire designs and manufactures wires, cables, harnesses and related products for small, mid-size and Fortune 500 companies worldwide, as well as for higher education, healthcare and government organizations, and houses of worship.
Our design, engineering and manufacturing excellence enable customers to obtain solutions that meet the most demanding requirements for audio, video, security and networking applications. To help meet customers' wire and cabling needs, we also offer value-added services, including custom labeling (barcodes, logos, private labeling), special packaging and custom kitting. With distribution centers located strategically throughout the country, West Penn Wire products can reach customers' places of business or jobsites quickly.
---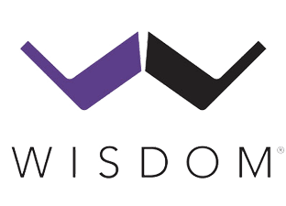 Sage Cinema Series Hybrid Line Source (HLS)
The first of its kind, the Sage Cinema Hybrid Line Source speaker was designed over six years to provide high dynamic output for large displays. The new HLS was specifically designed to deliver a new level in power and dynamics when your only option is to go above or below a large display such as the Samsung "The Wall" or the Sony CLED.
The Hybrid Line Source features the award-winning Sage 24" Planar Magnetic Drivers, six long linear excursion high-output woofers, and an all new MTM Planar Driver mounted between the two 24″ Planar Drivers.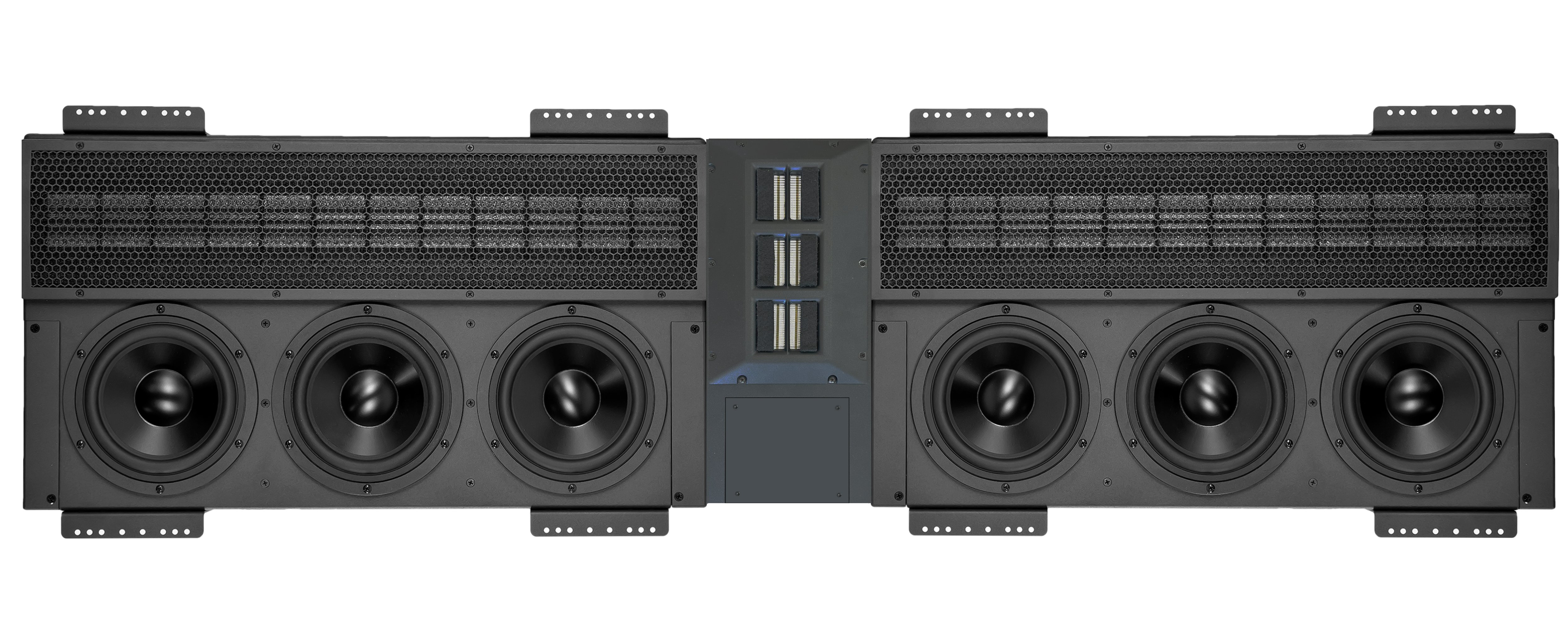 ---

ABOUT THE INSTALL
Hyperbaric oxygen therapy is a type of treatment used to speed up healing of many ailments. It involves breathing pure oxygen in a pressurized environment. In a hyperbaric oxygen therapy chamber, the air pressure is increased two to three times higher than normal air pressure. Under these conditions, lungs can gather much more oxygen than would be possible breathing pure oxygen at normal air pressure. For Vancouver Coastal Health, being able to offer this course of treatments is important to their patients in many ways and several scenarios.
THE CHALLENGEUnfortunately, their existing chamber needed modernizing and the delivery of video and audio content was needed to be brought up to speed with the current technology levels. With patients depending on this life saving technology, the goal was to improve the quality of the video and audio being presented to patients, simplify the ability for redirection of video and audio, increase the reliability of distributing the media and allow the video to be interconnected with other devices (e.g. computer based custom software).
THE SOLUTIONWith testing and technical input from the team at WyreStorm, the NetworkHD AV over IP solution was chosen. With its 4K HDR video distribution, multichannel audio support, low latency, RS-232, IR and compatibility with the 3rd party control, the NetworkHD 400 Series solution was the perfect fit for this scenario. The final deployment consisted of 11 WyreStorm NetworkHD 400 encoders which were used to distribute High Definition content from cable boxes, computers, and DVD players to 14 NetworkHD decoders, connected to multiple displays over 3 zones.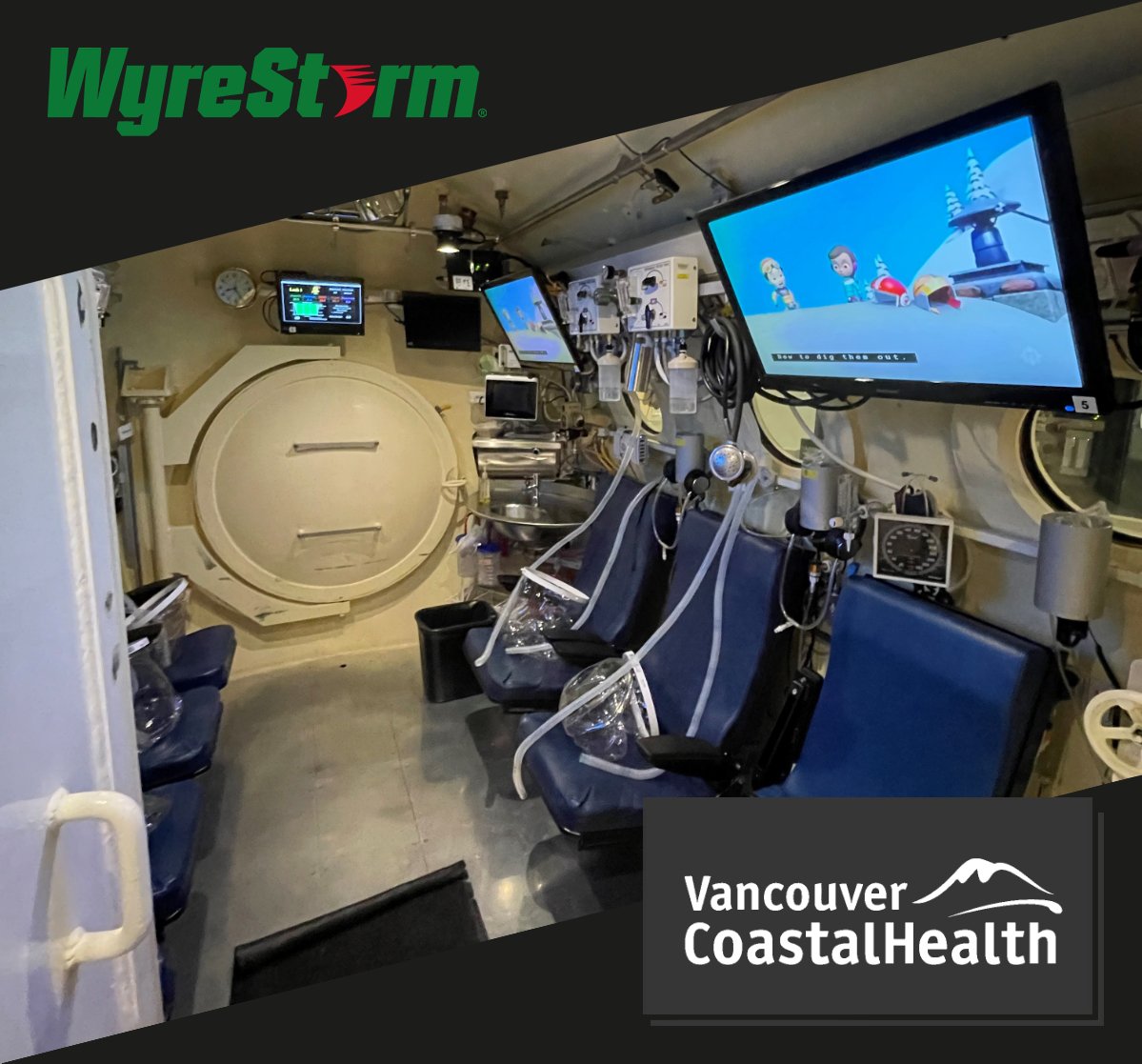 ---
---