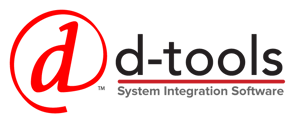 D-Tools i3 Partners realize the importance of bringing you their product information and have chosen to support the D-Tools user community by joining the program and making their product data directly available through D-Tools software. Read on for the latest supplier company news and product updates.
---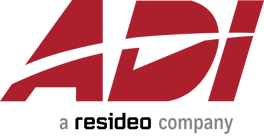 ADI's Guide to Low-Voltage Wire and Cable
Trying to find the right low voltage wiring and cable can be time-consuming. Read up on our guide to find out which type of cable is right for your next job — whether that be for a fire alarm, security, network or speaker installation.
Our guide will walk you through cable characteristics, cable construction styles, wire applications and more. And if you're looking to outfit your truck with a full stock of wire and cable for your next project, we've got you covered too.
---
AiSPIRE is proud to introduce a new marketing campaign called "I AM AN INTEGRATOR," which celebrates innovative Technologists that provide connected living at its finest. The video highlights custom integrators who utilize their breadth of knowledge and expertise to simplify technologies and controls to help their clients experience life in a beautiful light. Integrators elevate spaces and connect your world, from offering the highest-quality audio and video entertainment services to creating a dynamic ecosystem of vibrant, state-of-the-art, human-centric lighting. Custom Integrators take a holistic approach to deliver full-service installation and integration. They connect smart fans to regulate temperature and airflow, set the mood and experiences, add privacy with shade automation, offer vital home security to keep you safe, provide networking throughout your environments, focus on health and wellness, and so much more! Please download the unbranded video @ aispire.com/integrators where you can tag it with your business information.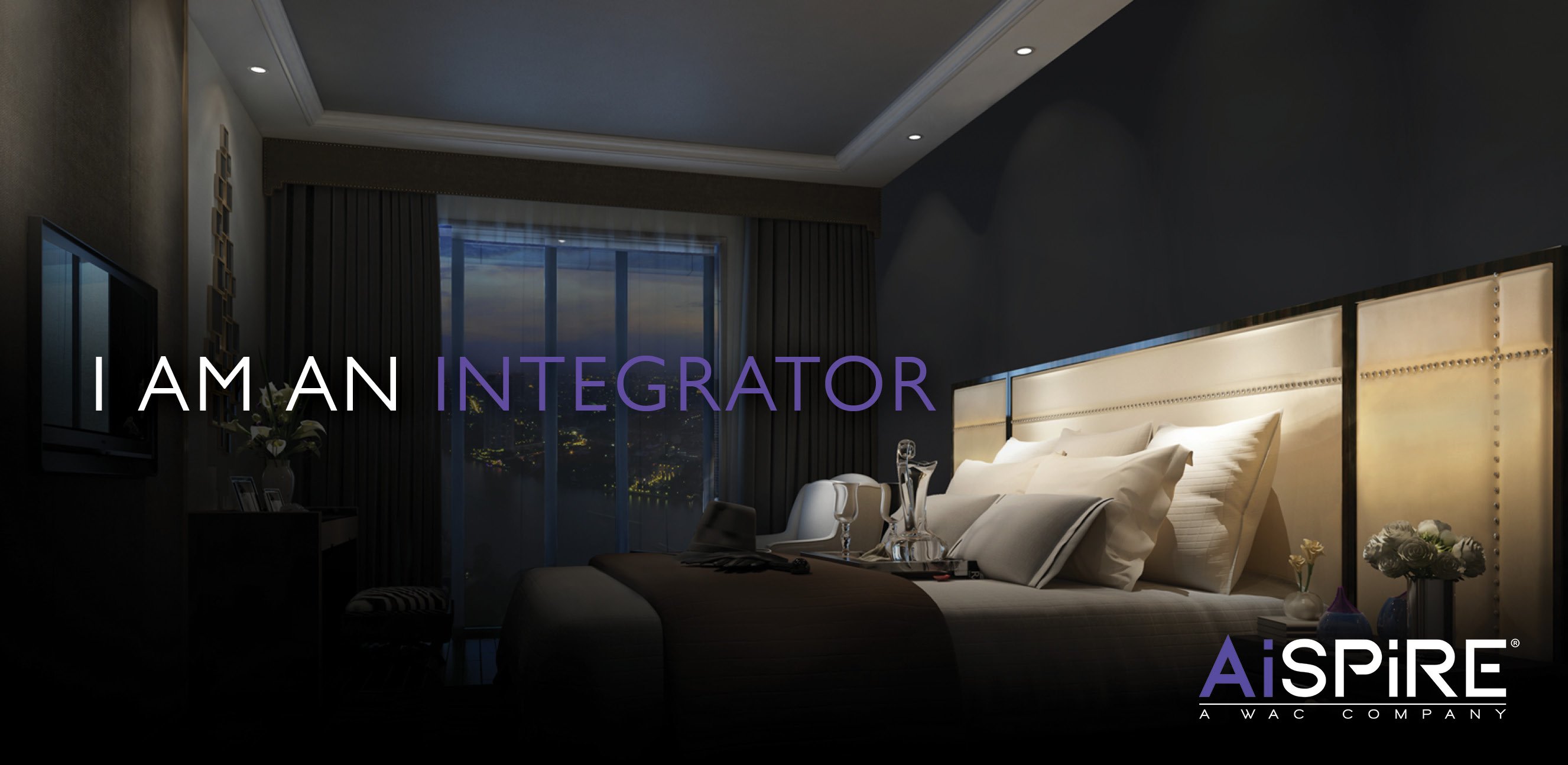 ---

AtlasIED's Atmosphere Platform Helps Amplify the Unique Experience at Bangkok's CHI Art Series Hotel
CHI Art Series Hotel is one of the most unique hotels in Bangkok, Thailand. Located in the heart of Bangkok's Sukhumvit area, the colorful, artfully-painted exterior captures the attention of anyone traveling through the area. Upon entering the lobby and being greeted by electronic disco music, visitors check in at the ice cream lounge rather than a traditional reception and realize the House of CHI is different by design. It's playful and eclectic.
Opened in November 2022, the 68-room hotel is designed to celebrate art and life, meant for free spirits, artists, friends, lovers, and pets. From the paint color and distinct creative designs to the whimsical furniture, fixture, and accessory, each detail is thoughtfully considered to create a memorable experience. The hotel management ensured sounds and music are an essential layer of the experience and help to create the ambience for this extraordinary property. They chose the award-winning AtlasIED Atmosphere Audio Processing and Control System to help complete its playful playground.
---

AudioQuest Niagara 1200 Low-Z Power | Noise-Dissipation System
Designed by Garth Powell, AudioQuest's Senior Director of Engineering, the AudioQuest Niagara 1200 embodies the very same design philosophy and incorporates the same patented technology found in its larger award-winning siblings, but packs it into a smaller, sleeker enclosure — at a fraction of the price.
Much like the larger Niagaras, the Niagara 1200 uses ultra-low resistance solid-core wiring optimized for low-noise directionality, capacitor forming technologies that vastly improve linearity and minimize distortion, and low-impedance AC inlet and outlet contacts with heavy silver plating over high-purity Beryllium Copper for superior noise dissipation.
Similarly, Niagara 1200 features AudioQuest's non-sacrificial surge protection, patented Ground-Noise Dissipation technology, and over-voltage shutdown. The Niagara 1200's non-sacrificial protection circuits ensure that the connected audio/video system is thoroughly protected from AC surges and spikes, and the Niagara 1200 protects itself — no damage, no down time. Set it and forget it.
The Niagara 1200 fits seven high-performance outlets into its sleek cabinet-friendly chassis and affords a variety of placement options: It can sit on a shelf like a component; it can be used facedown, fitting much better in the space between furniture and a wall; and it can stand on one end. Input current maximum capacity is 15 amps RMS in the 1200.
With its affordable price, room-friendly size, and exceptional versatility, the AudioQuest Niagara 1200 brings the benefits of highly optimized power management to far more music and movie lovers.

---

Application vs. Cabling Standards: What They Are & How to Test
When most industry professionals think about standards, they picture cabling standards—specifically ANSI/TIA-568 standards for Category cabling. They define minimum performance requirements for twisted-pair copper cabling in a variety of applications.
But application standards (think IEEE) consider the ability of specific applications, such as wireless or Ethernet, to run on a link segment—no matter the distance or cable used.
Cables tested to application standards must follow the limitation of the link—which isn't defined by length, as with Category cabling standards. Instead, it's defined by characteristics in the application standards. If you focus on application standards and electrical limitations of the link, then you can achieve longer distances by lowering the data rate of a cable, which works well for low-speed devices.
An excellent example is Belden's RemoteIP Cable. It supplies data and power to connected devices up to 215 m away, more than doubling what Category cabling achieves in terms of length. It's possible to achieve 10 Mb/s transmission at 215 m, 100 Mb/s transmission at 200 m and 1 Gb/s transmission at 130 m with RemoteIP Cables.
To learn more about RemoteIP Cables and how to test to application standards, visit www.belden.com/Blogs/Smart-Building/Application-vs-Cabling-Standards-What-They-Are-and-How-to-Test.
---
Introducing Cleerline HD Cassettes: A New Space Saving Fiber Connectivity Solution
Are you tired of connectivity issues and searching for a future-proof solution for your network? Look no further! Cleerline HD Cassettes are here to change the game in fiber connectivity!
These compact, high-density cassettes are designed to meet all your networking needs. With Cleerline HD Cassettes, you can upgrade your network infrastructure without breaking a sweat, thanks to their easy-to-use and flexible design. Key features of Cleerline HD Cassettes include:
1. High-Density Connectivity: Cleerline HD Cassettes are designed to accommodate up to 24 fibers in a single cassette, reducing space requirements and installation time. This allows for optimal use of limited rack space and quick expansion of your fiber network. 2. Easy Installation & Maintenance: Cleerline HD Cassettes come with a user-friendly, tool-less design that makes installation a breeze. Additionally, the modular design allows for easy scalability and maintenance.
3. Exceptional Performance: Cleerline HD Cassettes provide low insertion loss and high return loss, ensuring optimal signal transmission and reduced downtime.
4. Versatility: Available in both single mode and multimode configurations, Cleerline HD Cassettes cater to a wide range of applications, including data centers, enterprise networks, and telecom infrastructures.
5. Enhanced Durability: Cleerline HD Cassettes are built with high-quality materials that offer excellent protection against dust, debris, and other environmental factors, ensuring a long service life.
Don't let outdated technology hold you back. Embrace the future with Cleerline HD Cassettes and experience lightning-fast, reliable connectivity like never before! Upgrade your network today! Get your Cleerline HD Cassettes now and pave the way for seamless connectivity. For more information on Cleerline's end-to-end solutions or visit https://cleerline.com or contact Cleerline.
---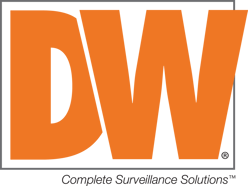 Digital Watchdog Launches NDAA/TAA Compliant VMAX A1 G4 DVRs
Digital Watchdog (DW), announces the launch of our new VMAX A1 G4 Digital Video Recorders (DVRs). VMAX A1 G4 is an embedded DVR that records standard analog, HD-Analog and HD-TVI formats at up to 4K resolution with 4K local video output. The DVR is a seamless upgrade to HD resolution for new ROI from existing coaxial infrastructure. Easy Up the Coax (UTC) remote configuration is available with all compatible cameras. Available in 4-, 8- or 16-channel models with up to 32TB. VMAX A1 G4 DVRs are NDAA and TAA compliant and have a five-year limited warranty. Learn more at digital-watchdog.com.

---

New Solution for Angled Windows!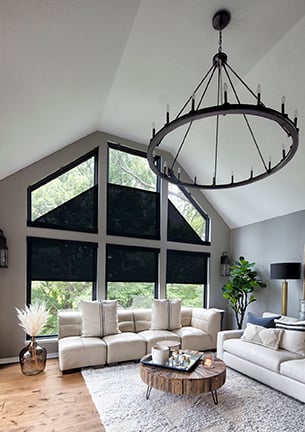 What do you do when you have an angled window that requires interior shading? A new solution from Draper means you don't have to use a square shade and overlap the window opening. The Gabled Bottom-Up FlexShade can be sill-mounted in the window. It can handle angles up to 45 degrees in either direction.
The shade panel is kept under constant tension by thin cables that deploy from tensioned spring boxes and attach to a flexible hem bar. Draper uses a .06-inch (1.5 mm) low-stretch, high fatigue cable with a polyester jacket.
The Gabled Bottom-Up FlexShade is available with a variety of motors and control options and can be integrated into smart home networks.
To learn more, visit the Gabled Bottom-Up FlexShade web page at http://ow.ly/1eqT50MTa78, or contact your Draper representative.
---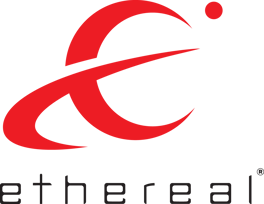 URC AND BIG DOG POWER PARTNER TO INTEGRATE POWER CONTROL
Integration that delivers seamless residential and commercial power control and automation
Ethereal announces the launch of the integration of their Big Dog Power smart power distribution products and URC, a global leader in smart home automation and control for residential and commercial applications. Commercial and residential users can now enjoy peace-of-mind across power monitoring services and integrate seamlessly with URC's Total Control®, the flagship automation and control system in the URC portfolio.
The Big Dog Power Smart Power Distribution Unit combines all the features integrators need into one device to deliver surge protection, remote control, smart home integration, rack temperature management, and more. Twelve individually-controllable outlets have power metering, self-healing, and automatic reboot capabilities for smarter and easier remote management of connected devices.
Integrating across Ethereal's Big Dog Power product line, URC products can now automate environments with greater power efficiency and security. Users can switch on, switch off or reboot devices such as media players, streaming boxes or routers via URC's Total Control. Advanced benefits of this new integration include:
● Unified Operation – Big Dog Power devices operate within the Total Control system for easy and secure control and automation.
● Ease of Set-up - Setting up the system is easy with intuitively designed expert integration
● Secure Dealer Access – Within a secure environment, the integration allows URC dealers remote access (with end user approval) to trouble-shoot, monitor or adjust.
● Monitor Power Efficiency - Integrated energy meters in the IP power switches allow for precise measurement of power consumption and enable the exploitation of energy saving potentials. The result: lower electricity costs and increased sustainability.
● Power System Resiliency - Power-cycling (reboot) of connected devices helps applications to get back on their feet. This can be accomplished either automatically via monitoring routines or by remote access via URC's Total Control.
Contact your Ethereal Sales Representative for more information about this partnership.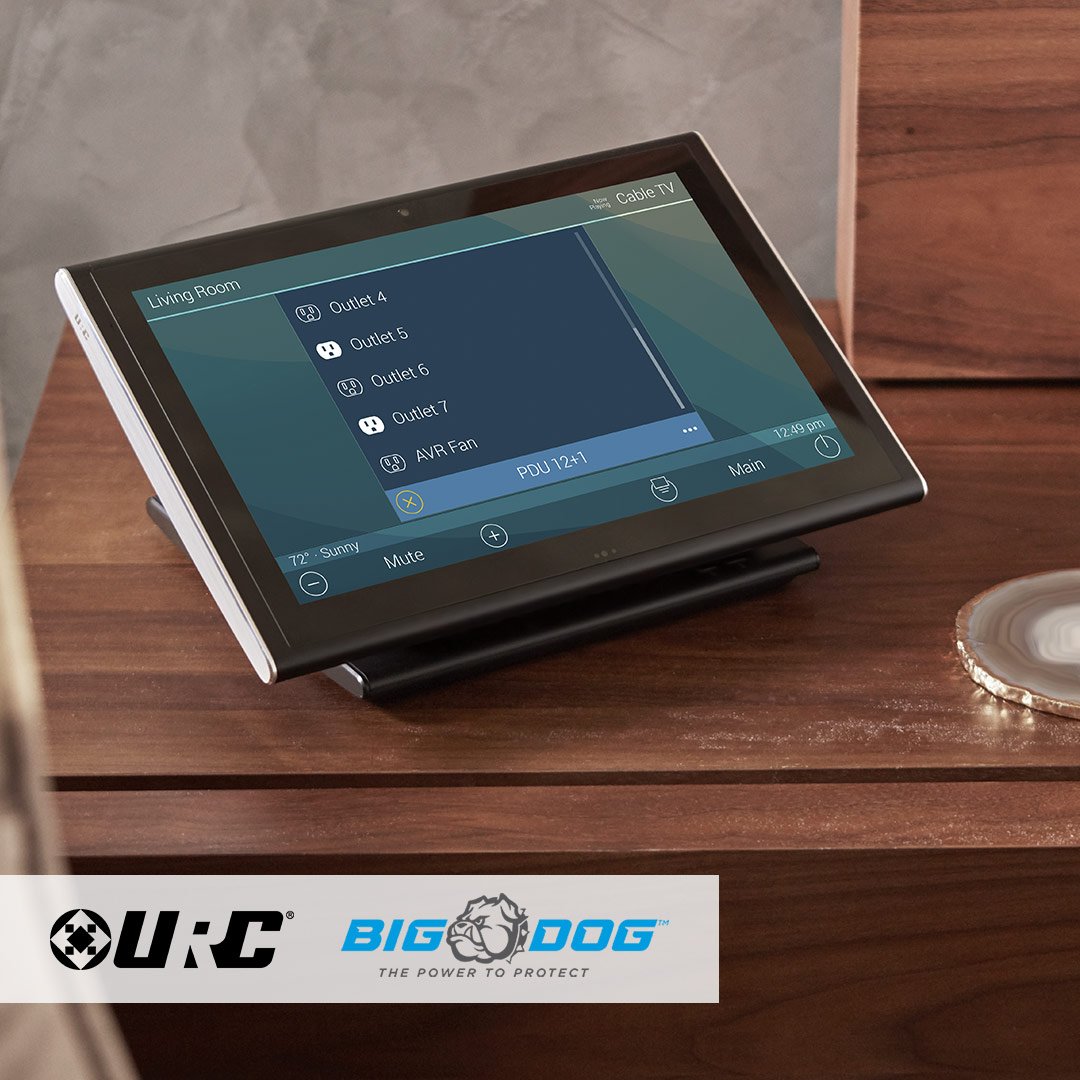 ---

200 SERIES by Naim: Welcome to a new era in sound
Our New Classic products feature cutting-edge innovation, are expertly engineered and brimming with new technology –all in service of the sound. Everything Naim does, each design decision it makes, is about how to create a deeper emotional connection to the music we love.
Designed and engineered by specialists in England, the New Classic range is crafted with care and built to last. Sophisticated yet simple to use, these timeless products aim to bring you years of listening pleasure.
"From designing in our best-ever performance at this level, to added features and flexibility to energy-saving elements –new Classic products use less than 0.5W in standby –we've combined our 50 years of experience with the very latest technology to redefine home hi-fi", says Steve Sells, Head of Engineering (Hardware) at Naim Audio.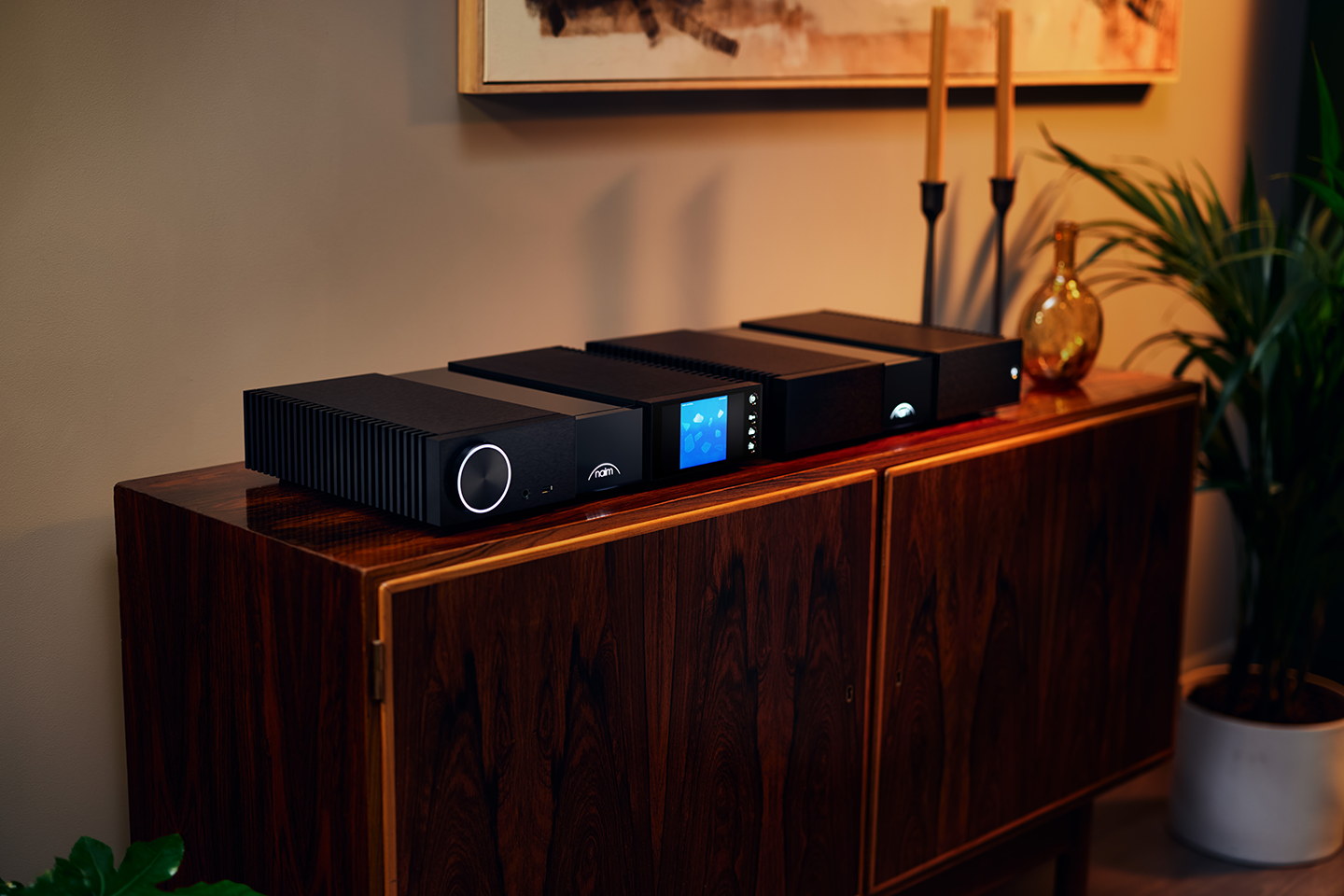 ---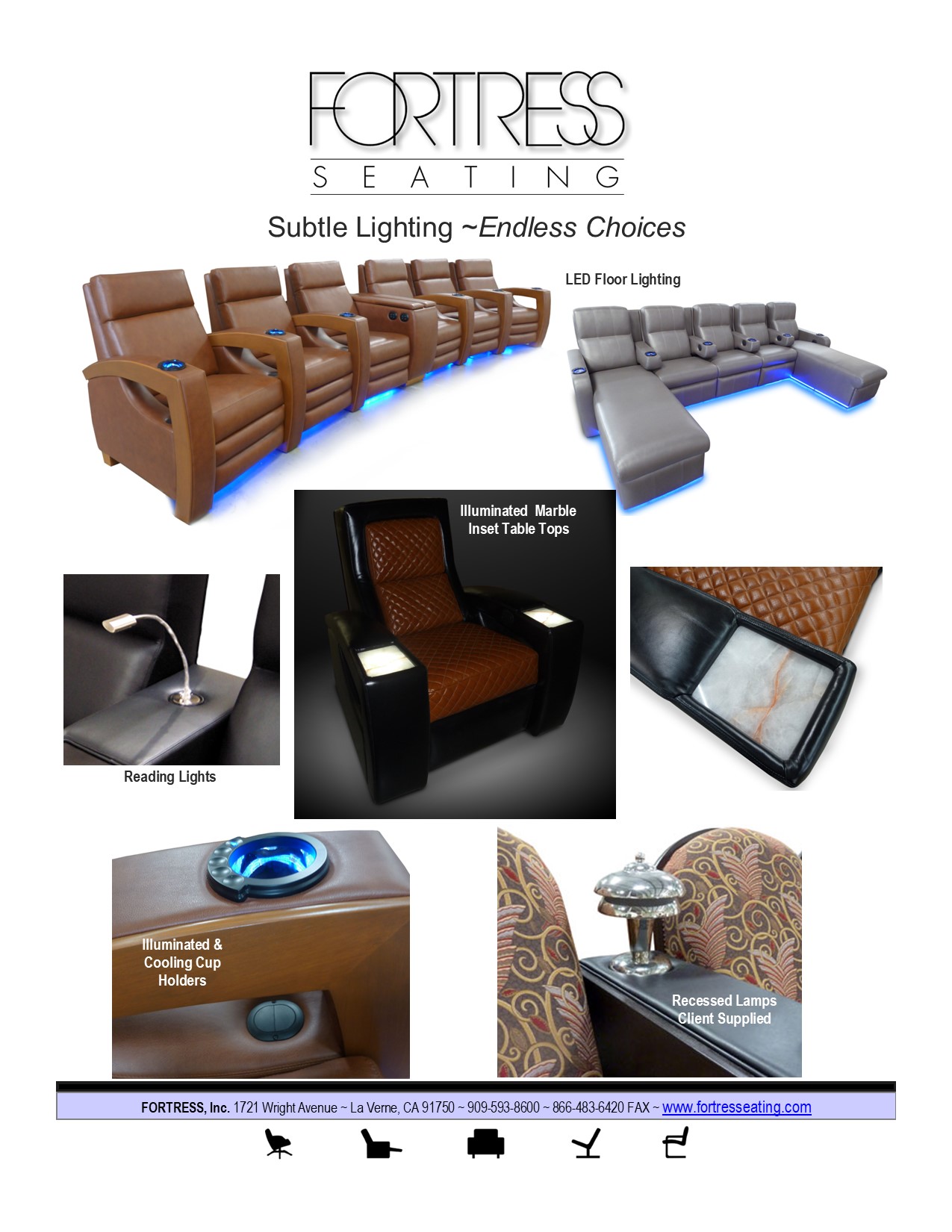 ---

GoldenEar Invisa HTR 8000 ceiling-mounted L/C/R
The GoldenEar Invisa HTR (Home Theater Reference) 8000 is a no-holds-barred ceiling-mounted L/C/R that shares essential DNA with GoldenEar's critically acclaimed Triton Reference Towers. And while the HTR 8000's appearance is understated and unobtrusive, its large, enveloping sound simply cannot be ignored.
For superior frequency response and remarkable clarity, the HTR 8000 combines GoldenEar's High-Velocity Folded Ribbon AMT tweeter with an 8" high-definition, cast-basket bass/midrange driver. Further, GoldenEar's FocusField Technology uses drivers mounted at precisely calculated angles to create palpable, well-focused images across an expansive soundstage. The overall result is a large, open presentation with precise three-dimensional imaging that doesn't just come from the ceiling but convincingly fills the entire room — virtually any room — with realistic sound.
And the GoldenEar HTR 8000 is extremely versatile. Equally suited to sophisticated home theaters and audiophile music systems, it's the perfect choice for side- or rear-surround speakers in 5.1-channel or 7.1-channel systems and makes an ideal height-channel speaker for Dolby Atmos/DTS:X systems. Its thoughtful design features a magnetically attached micro-perforated grille that covers all mounting hardware, allowing the speaker to seamlessly blend into most any environment.
---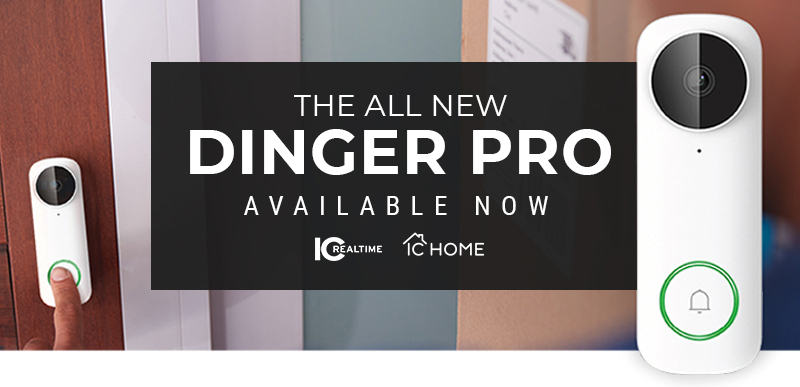 Looking for the world's most secure video doorbell?Then you're looking for the new Dinger Pro WiFi video doorbell from IC Home.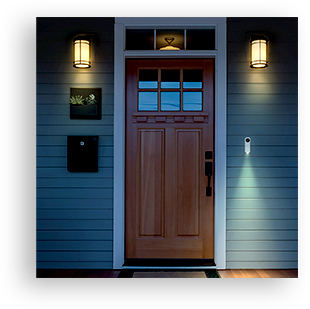 Smart & Secure 24/7
This pro-level, dual-band
InterCam™ features Two-Way Talk and a super-wide 164° lens. Dinger Pro's long-range IR night
vision and Ai Human Detection
Spotlight let you stream and record
5MP QHD /HDR video day and night.
Dinger Pro Features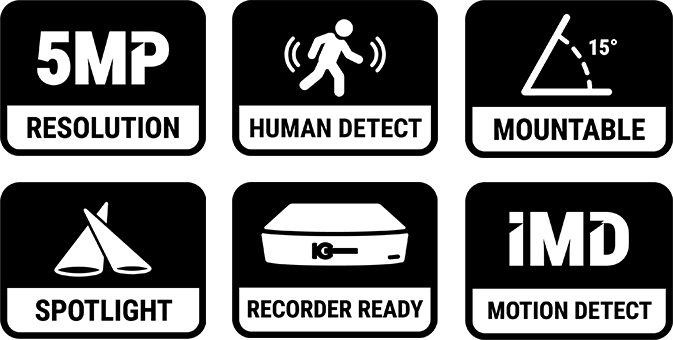 Best of all? Dealer Price is the same as the old model and is
in stock and shipping same-day now! Upgrade your next WiFi doorbell installation to the new Dinger Pro from IC Home.

---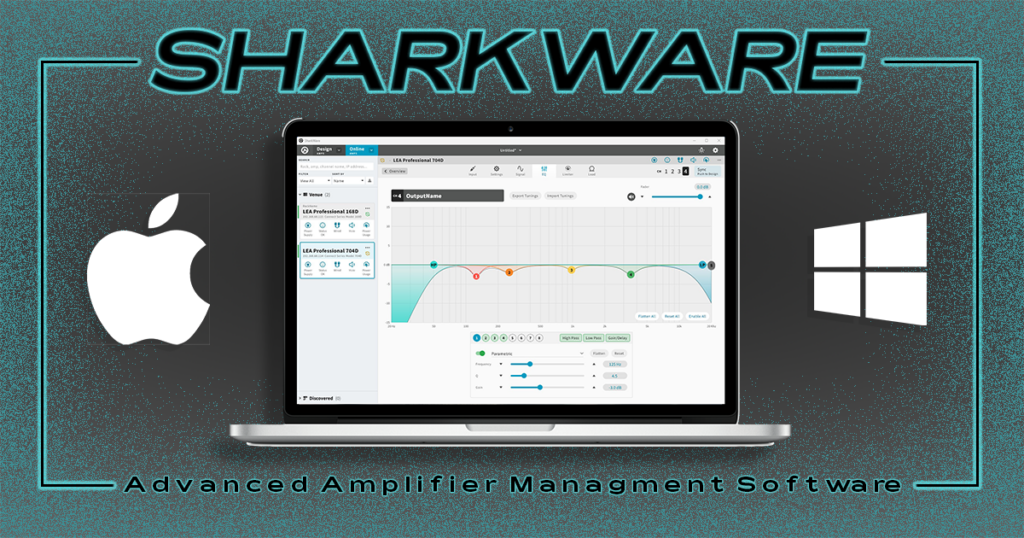 Sharkware is Read for Download
Sharkware, our first-ever software launch, is officially ready for download. This advanced amplifier software is free for download on both Windows and Mac. Get ready to use Sharkware on your next install. Download Here…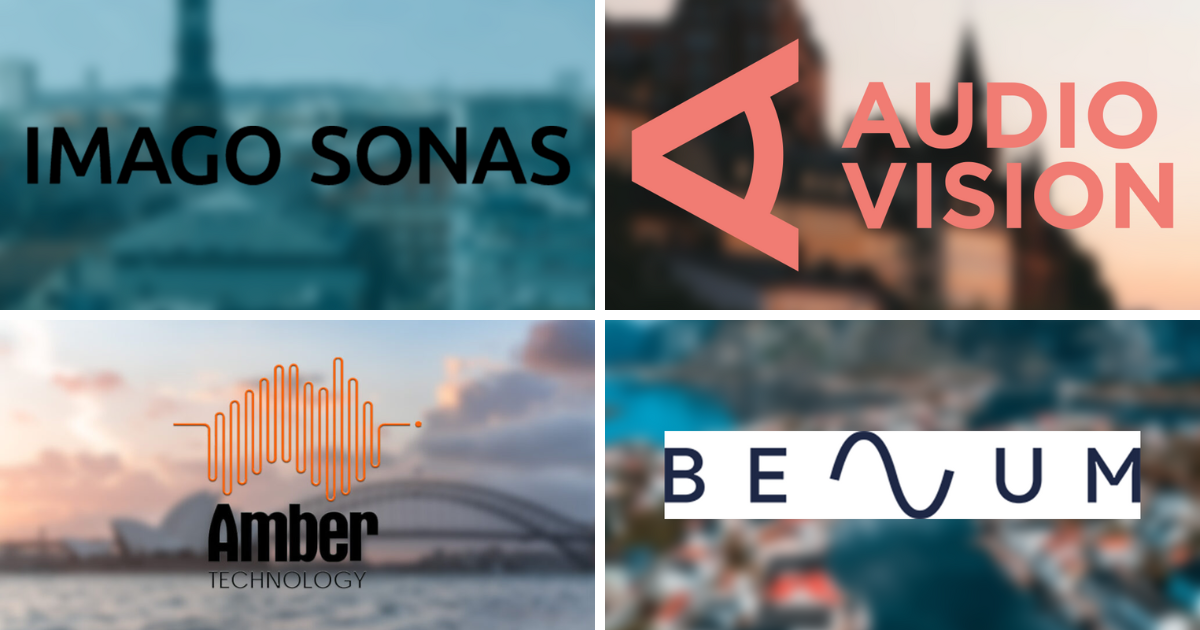 LEA Welcomes Four New Distributors
As we expand to new global markets, we knew it was time to add some new distribution partners to help us reach new ventures. Welcome Amber Technologies in Australia, Imago Sonos in Denmark, Benum in Norway, and Audio Vision in Sweden! Get More…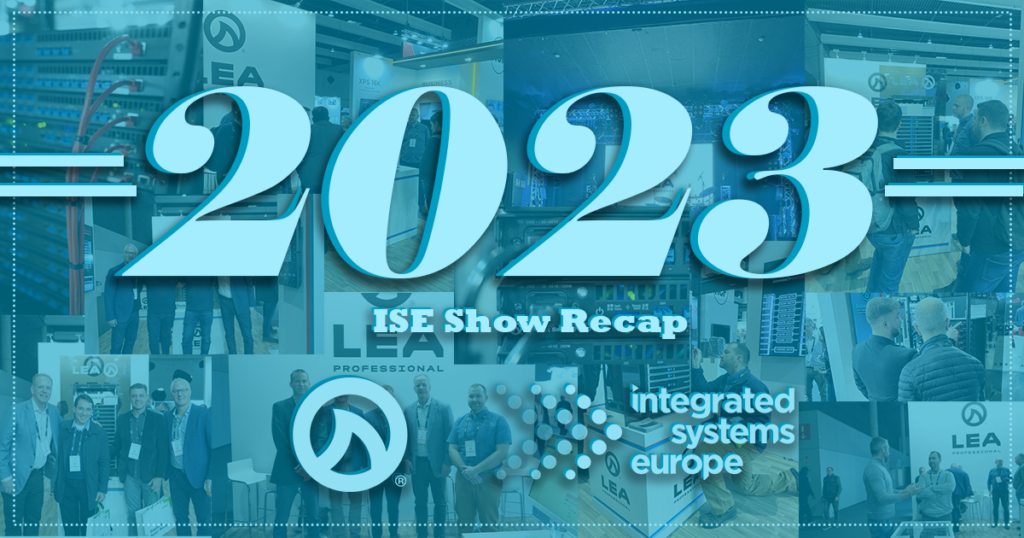 Again, we thank everyone that stopped by and hung out with us during the show. We hope you walked away feeling good, confident, and educated on our products and overall, who we are as a team. Get more…
---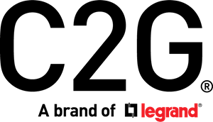 New C2G TAA-Compliant Docking Stations
We have released three new models to our docking station family, ensuring productivity starts at the desktop. The lineup includes two USB-C 9-in-1 Dual Display Docking Station models available with or without a 60W power supply and the Thunderbolt™ 3 USB-C 11-in-1 8K UHD Docking Station. With a range of video and audio outputs, power delivery, and data transfer speeds, the new docking stations are designed to transform Thunderbolt 3- and 4-enabled laptops into total desktop solutions through a single USB-C connection. These models join the company's previously announced Thunderbolt 4 USB-C 10-in1 Dual Display Docking Station. All the new docking stations are TAA-compliant, making them ideal for use in U.S. government applications.
The premier manufacturer of laptop docking stations, C2G's new feature-rich USB-C models suit a multitude of workstation setups. The USB-C 9-in-1 Dual Display Docking Station (C2G54487) with 60W power supply supports connected devices such as keyboards, mice, portable hard drives, and other peripherals, all while supporting up to 60W of power delivery to keep USB-C or Thunderbolt 3-enabled laptops charged. It has two video display outputs, simultaneously splitting content between two displays in resolutions up to 1080p, or users can connect a single display in up to 4K (3840 x 2160) at 30Hz. Three USB-A ports support SuperSpeed USB 5Gbps data transfers, and two USB-A ports support 480Mbps data transfers. The 3.5mm jack gives users the option to connect a headphone/microphone for audio output. In addition, C2G has released the USB-C 9-in-1 Dual Display Docking Station (C2G54488), without a 60W power supply but featuring the same video, audio, and data specifications as the C2G54487 model.
For commercial workstation laptops that need more video outputs, more connected peripherals, and the ability to transfer data while staying charged, the C2G Thunderbolt 3 USB-C 11-in-1 8K UHD Docking Station (C2G54536) with DisplayPort, Ethernet, USB, SD card reader, 3.5mm audio, and power delivery connects to Thunderbolt 3-enabled laptops. It offers 180W to support connected devices via the included 180W power supply. It also supports up to 85W of power delivery to charge and power a commercial workstation laptop when using the USB-C power adapter that is included with the laptop. Supporting two displays with resolutions up to 4K (3840 x 2160) at 60Hz for high-definition images and video makes this docking station a perfect desktop solution in the office or when working from home. Professional users can also connect to a single DisplayPort display through the DisplayPort port and support resolutions up to 8K (7680 x 4320) at 30Hz. The USB-A ports support SuperSpeed USB 5Gbps data transfers, allowing up to 32GB of data to be downloaded in under a minute. The Thunderbolt 3 ports support data transfers up to 40Gbps — 8x faster than SuperSpeed USB 5Gbps. The Ethernet port allows for reliable internet connectivity with file transfer speeds up to 1000Mbps. Users can access multimedia content quickly with the SD 4.0 card reader that supports SD, SDHC, and SDXC up to 128GB.
Want to learn more about USB, USB4, Thunderbolt 4, and USB Type-C? The C2G whitepaper, "A Comprehensive Guide to USB4 & Type-C for AV Pros," written by Legrand AV Technology Evangelist Joseph D. Cornwall, CTS-D, CTS-I, ISF-C, delivers in-depth insight into the USB and the power specifications of docking stations needed to support the modern desktop.
Learn more about C2G's connectivity solutions at C2G.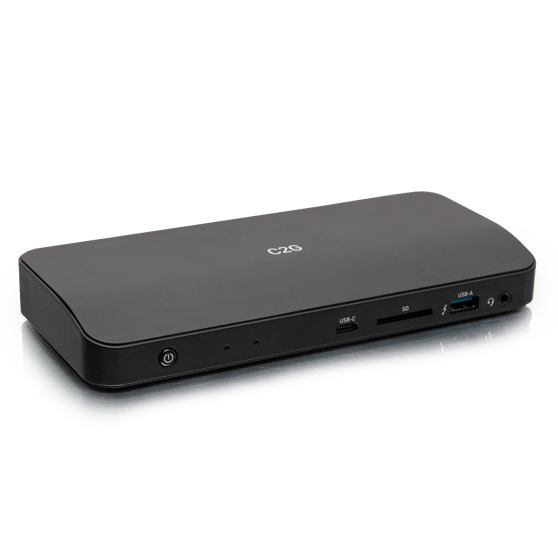 Legrand Shading Systems Announces Cord Keeper for Safe, Compliant Chain-Operated Shades
The new Cord Keeper is a safe, compliant solution for chain-operated shades, providing safety and peace of mind for commercial and residential applications using manual chain-operated shades in locations where children may be present. The Cord Keeper is compliant with existing chain regulations, including ANSI/WCMA A100.1-2018 in the U.S. and the latest corded window covering regulations under the Canada Consumer Product Safety Act (SOR/2019-97). With a patent-pending design, Cord Keeper can be ordered with any new manual shades or can be retrofitted to most shades on the market that use a #10 bead chain, extending safety to existing applications.
Legrand Shading System's Cord Keeper is intuitive in how it operates. To raise the shade to the desired height, simply press the lever up and then move the slider up and down. To lower, press the lever down and repeat moving the slider up and down. Cord Keeper installs in four fast and simple steps. Its switch mechanism comes preinstalled and the cover is cut to size with the appropriate labeling for each shade. The Cord Keeper mechanism can either hang freely or be anchored with the included anchor to the window jamb. With a low-profile design that doesn't impede the view, it's suitable for a variety of shading sizes and applications.
Legrand Shading Systems offers an industry-leading shading product line. In addition to manual shades, the company is well known for its automated roller shades, which are the only option in the market with a patented manual override control in the event of a power outage or misplaced controller. Its battery-powered shades come with alkaline batteries that are hidden inside and are ready to program with a simple tug. Legrand's battery and wired motorized products are available in the narrowest sizes on the market — as small as 15.5 inches wide — and can be made in sizes up to 13 feet wide by 15 feet tall in select fabric options. The diverse fabric lineup features over 100 collections, over 750 fabrics, and in several colors from top manufacturers. The company's Quick Ship Program ships Legrand's most popular shades within 10 business days.
Learn more at https://www.legrand.us.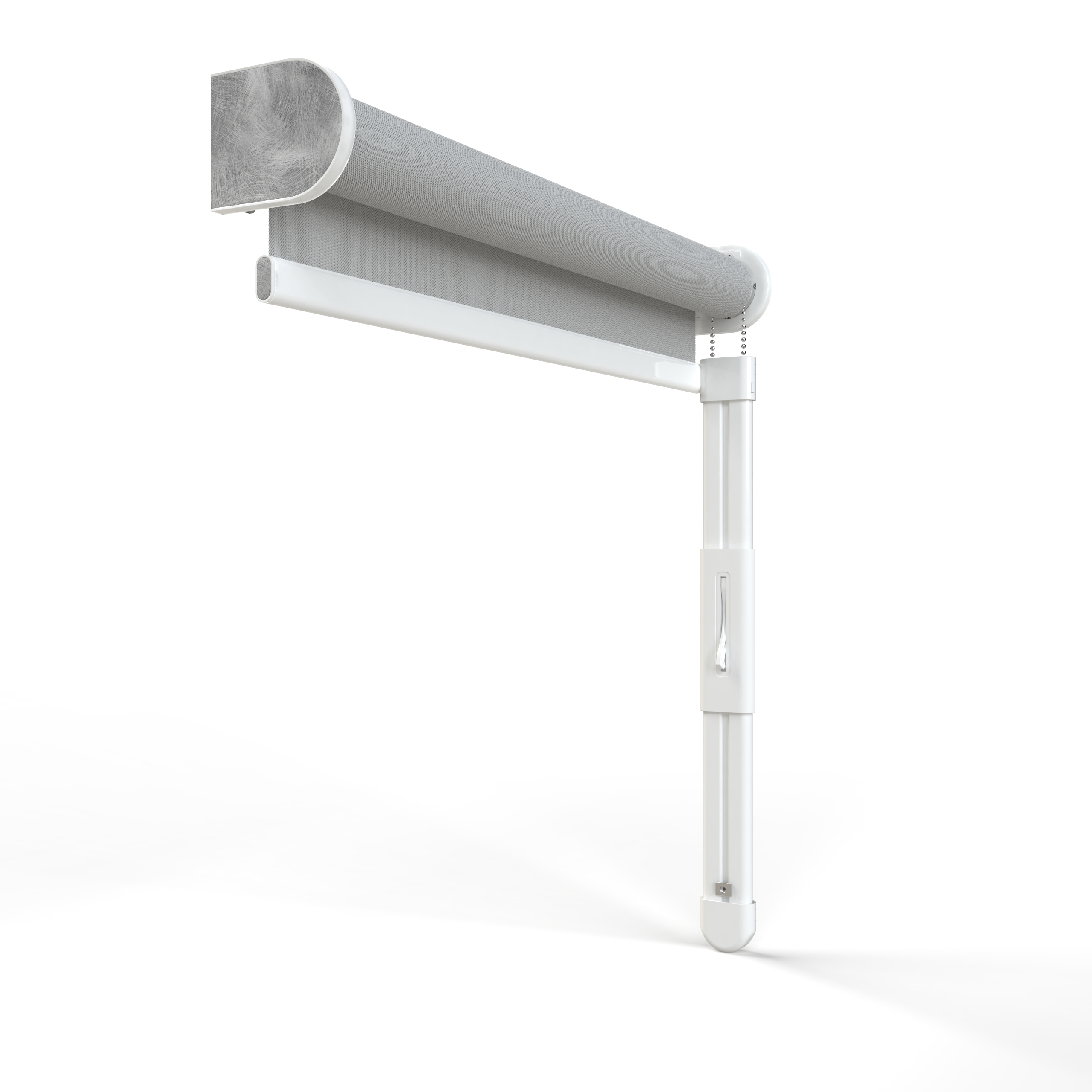 Legrand Building Control Systems Awarded ISO/IEC 27001 Information Security Certification
In other news, we're pleased to announce that our building control systems (Legrand BCS) division has achieved ISO/IEC 27001:2013 certification, the world's renowned standard for information security management systems. This certification confirms that Legrand BCS has achieved the most rigorous international standards for protection and security within the software and firmware used for its connected devices, embedded systems, and IT systems that are created at its Carlsbad, Calif.; Pleasant Grove, Utah; and Richardson, Texas, R&D facilities. This includes the company's Legrand Shading Systems, Vantage, and Wattstopper brands.
ISO/IEC 27001:2013 is an information security standard published by the International Organization for Standardization (ISO), the world's largest developer of voluntary international standards, and the International Electrotechnical Commission (IEC). Legrand BCS' certification was issued by one of the world's leading bodies, Bureau Veritas — a globally accredited specialist in testing, inspection, and certification (TIC) services — upon successfully completing the formal audit process. This certification is evidence that Legrand BCS has met all the rigorous international standards for ensuring the security and protection of employee data, customer data, financials, intellectual property, third-party data, cybersecurity, cryptography, and data privacy, as set forth by the standard.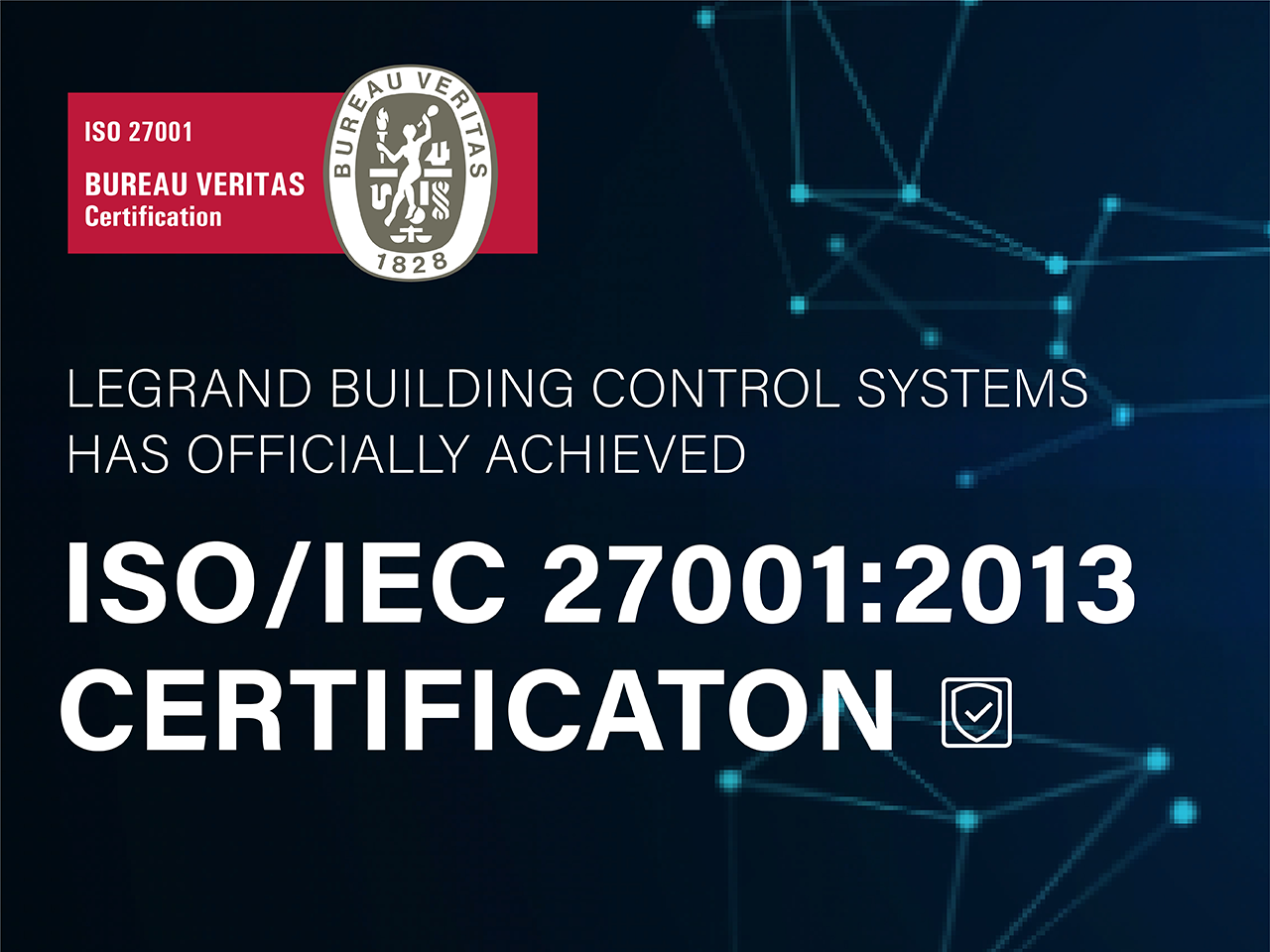 ---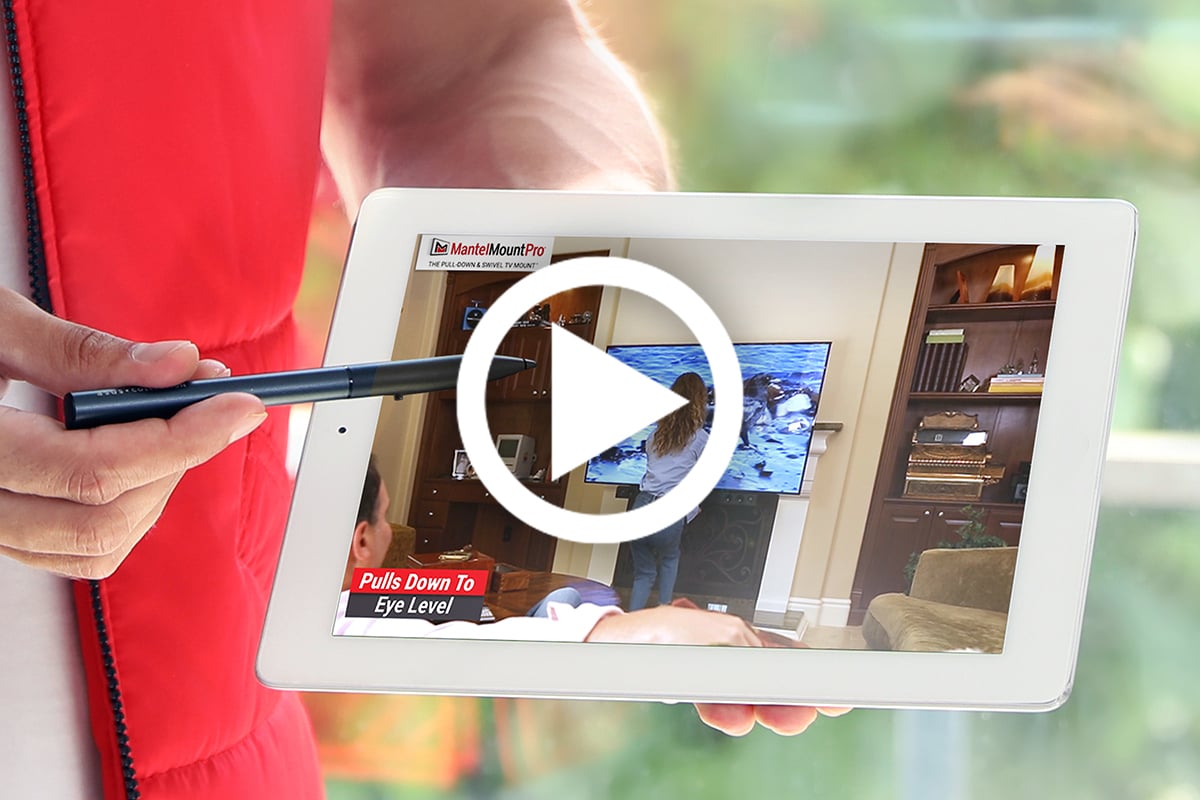 The best way to SELL a MantelMount is to Show a MantelMount and now it is even easier to show! The next time you have a customer that wants his or her TV installed high on the wall, be sure to show your customer our short MantelMountPro in action video located in the MantelMount Toolbox. Average selling time: 7-seconds.
---

Monitor Audio Platinum Series 3G:
Objects Of Desire
Platinum Series 3G launches within Monitor Audio's 50th Anniversary year, and they have channeled all those decades of expertise into its development. The series builds on Monitor Audio's stated vision of bringing the listener closer to sonic and visual perfection, cementing Platinum Series 3G as true objects of desire; a visceral experience for the ears as well as the eyes, the range deepens the emotional connection between the listener and the art of music.
Designed to satisfy both two-channel or multi-channel home theatre system configurations, the series consists of the Platinum 100 3G stand mount, Platinum 200 3G floorstander, and the formidable, flagship floorstander, the Platinum 300 3G. Each speaker works independently in a high-performance two-channel system, or, with the addition of the Platinum 250 3G centre-channel as part of a high-performance AV system.
However you choose to configure them, they will propel the listener into a truly immersive and high-fidelity experience, allowing both music lovers and film aficionados to experience utter perfection.
Platinum Series 3G features a host of new technologies and design innovations.
Every model includes the new 3rd generation Micro Pleated Diaphragm (MPD III) high frequency transducer. The MPD III introduces innovative technology that reduces distortion and provides highly controlled directivity, improving both soundstage and sensitivity.
The new 3rd generation Rigid Diaphragm Technology (RDT III) cone is employed on all Platinum Series 3G midrange and bass drivers. Super light, yet super strong, the RDT III cone allows the Platinum Series 3G mid and bass drivers to boast the lowest distortion of any speaker in Monitor Audio's history.
Other improvements include new dedicated mid-range drivers featuring several significant enhancements, Monitor Audio's innovative Dynamic Coupling Filter (DCF) mechanism, larger more powerful Neodymium magnets, a new motor-system, an underhung edge-wound voice-coil and improved power handling.
Click Here to learn more.
---

Free Pro AV and WiFi Design Services
Here's something you might not have known about: NETGEAR AV offers FREE network and WiFi design services to the commercial and residential markets. Let's face it, not every job is a simple slam dunk. Sometimes you need someone to bounce some ideas off of and we are just the people to do that.
With NETGEAR AV's Pro AV and Pro WiFi Design Services integrators and custom installers benefit from the company's more than 25 years of networking innovation and technology leadership. Services include assistance with network design, wireless heatmapping, troubleshooting, configuration, training and installation support. A single email address sends your query to our worldwide team of highly trained system engineers who respond quickly to help streamline any AV over IP or wireless deployment. Network design: ProAVDesign@netgear.com. WiFi design: ProWiFiDesign@netgear.com
---

Platinum Tools® TPS200C Pocket-Sized PoE++ Tester
Platinum Tools®, the leader in solutions for the preparation, installation, hand termination, and testing of wire and cable, is proud to announce its pocket-sized TPS200C PoE++ tester is now available with an MSRP of $89.00.
"The easy-to-use TPS200C has been designed for all varieties of PoE…up to 56 volts and 280 watts of power," explained Sean Rothermel, Platinum Tools product manager. "Powered by the PoE circuit, the TPS200C requires no batteries and can be used inline with an actual PoE device to measure current flow, or by itself in Powered Device (PD) Simulation mode to determine the maxi­mum power available from the PoE power source."
Additional features include: tests up to 4-pair PoE (IEEE 802.3bt Type 3); easy-to-read, bright, scrolling OLED display; test PoE on active data cables without interrupting data flow; automatic mode and polarity detection; tester features dual RJ45 ports for testing PoE and dual 2.1x5.5mm DC jacks for testing DC power supplies; includes 2.1x5.5mm DC patch cable; dimensions: 2.50in. square x 1.00in. thick (63.5 x 63.5 x 25.4mm); weight: 2oz. (55g).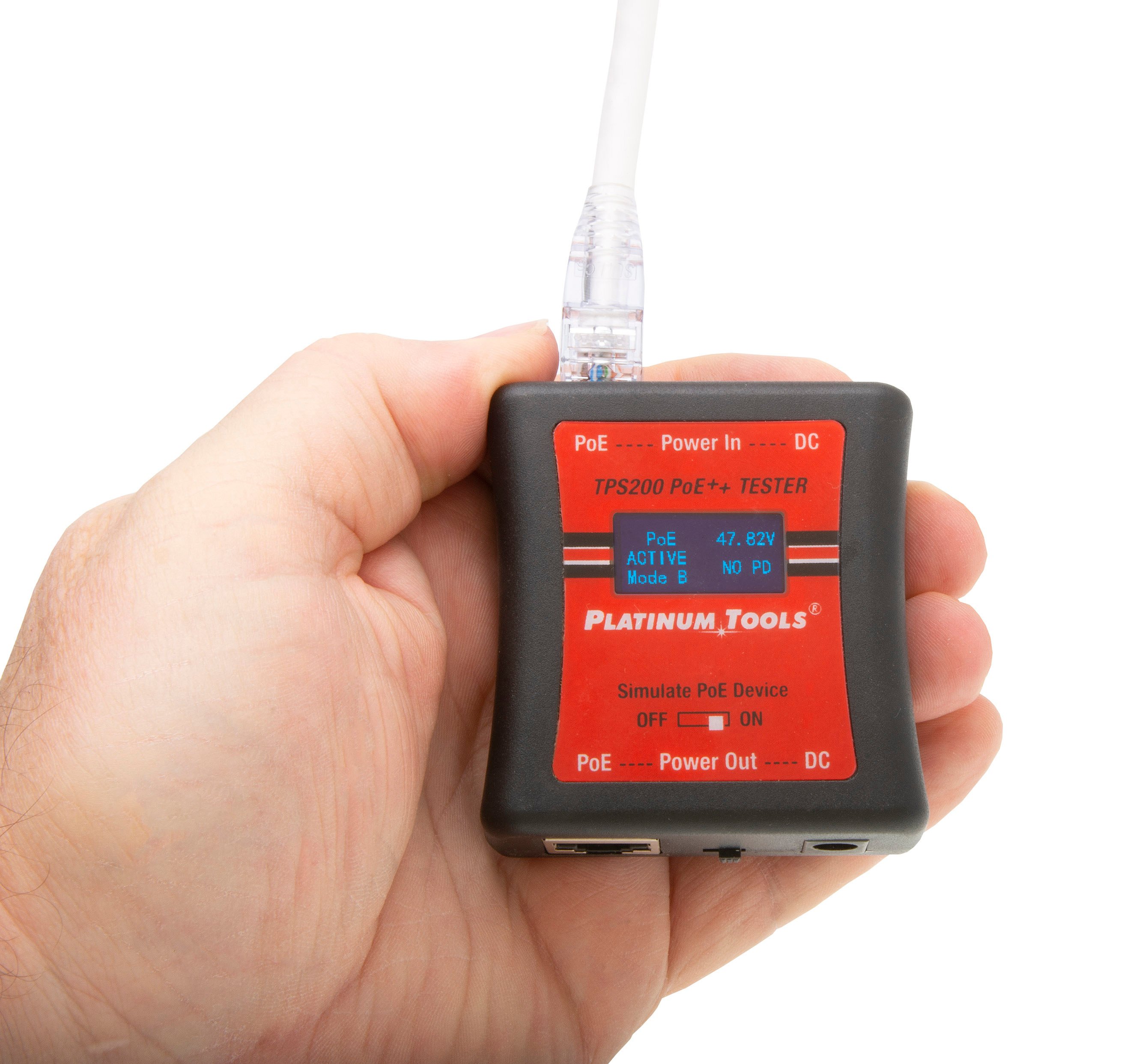 ---

RTI Wins Four Awards at ISE 2023
ISE was a huge success and we're excited to announce that our Integration Designer 11 control application programming software and KX4 4-Inch In-Wall Touchpanel won several awards at the show. Integration Designer 11 and the Coral user interface were honored with the Whole House Control 2023 Top New Technology (TNT) Award from CE Pro, as well as two Best of Show at ISE 2023 Awards from Residential Systems and Sound & Video Contractor (SVC). In addition, the KX4 earned a TNT Award from Commercial Integrator in the touchscreen category.
RTI Integration Designer 11 presents unlimited opportunities within a single platform. Of particular interest to integrators is the Coral template, with pre-configured home pages, swappable backgrounds, customizable scroll bars across the touchscreens, and new fonts. While Coral delivers a stunning interface for end-users, residential integrators benefit from the auto-programming that adds efficiency to every project. Another example of added efficiency is the built-in driver library, which saves time on every project by enabling integrators to find all drivers without leaving the software and searching on a separate driver site. For commercial integrators, the RTI interface can be completely customized, either building off a Coral template, or designing from scratch. RTI delivers the ultimate flexibility to meet customers' specific needs.
The KX4 combines an in-wall touchpanel and hard button input with a built-in control processor. The result is an enhanced automation solution in a single, convenient, and cost-effective unit that simplifies installation while maximizing performance. This creates new opportunities for dealers, particularly in commercial (conference room) or educational (lecture hall) settings. It boasts a 4-inch high-resolution capacitive touch display with five configurable hard-buttons that can be customized with RTI Laser Shark engraving. The built-in control processor delivers robust capabilities to maximize integration with connected devices, including support for two-way drivers and the RTIPanel App, and can be used as either a standalone processor or a secondary processor in larger configurations. Back panel connections enable direct control of devices via IR, IP, and two RS-232 six-voltage sense ports with sense-event capabilities, and four relays for control via contact closure.
Learn more at https://www.rticontrol.com/integration-designer.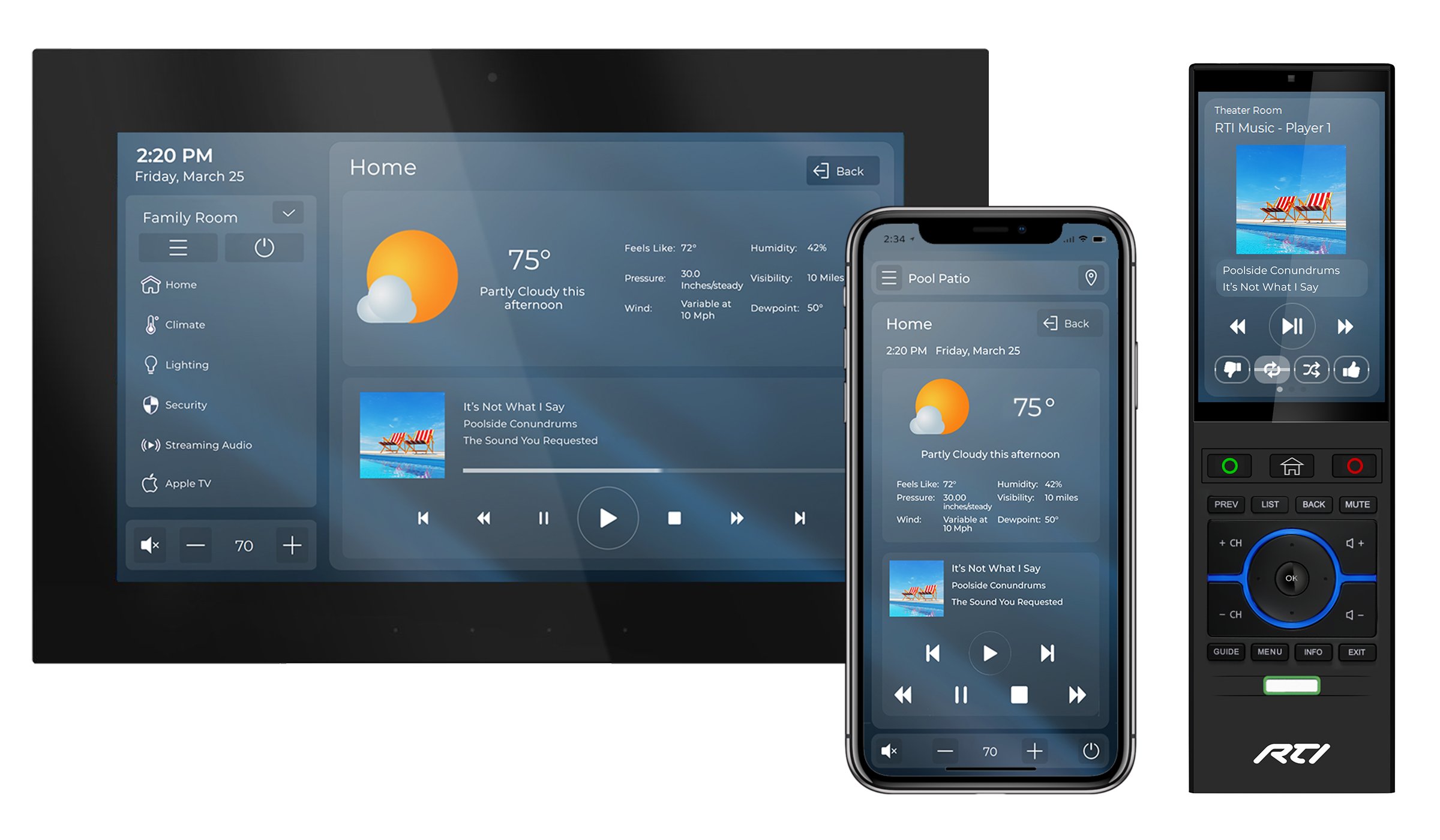 ---

Séura Vanity TV Mirrors Now Available in Popular Sizes
Seamlessly incorporate video into bathrooms, salons, and spas without ever having to see the TV. Séura's flagship vanishing technology offers the convenience of a TV with the design of a mirror. Séura's new Vanity TV Mirror lineup includes six standard mirror sizes to accommodate single and double sink vanities. Choose from 19-inch and 27-inch TV sizes to integrate into the mirror. The specially formulated vanishing glass shows no trace of the TV when off and allows for a bright television picture to shine through when on. Enjoy watching TV in your beautiful bathroom vanity mirror as you get ready for the day or wind down for the evening.
Vanishing Technology – Séura's vanishing vanity glass allows the TV to completely disappear when turned off
True-to-Life Reflection – Closely resembles silver mirror glass to provide excellent mirror reflectivity and a color-accurate, true-to-life reflection
Long-Lasting Mirror – Copper-free mirror glass with UV protective coating is not susceptible to black edge corrosion caused by ammoniated cleaners and humid environments
Complete Solution – Séura engineered and perfected vanity mirrors and displays to work as an integrated system; your TV mirror ships fully assembled and ready to be mounted to a wall with the included wall mounting brackets
Wall Mount Included – Choose a surface mount or in-wall recessed mount, included with your TV Mirror
Séura Vanity TV Mirrors are also available in custom options. Please request a custom quote for pricing.
---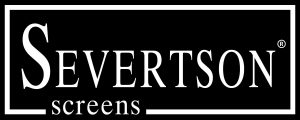 Severtson Launches Perforated Broadway Series Thin Bezel Fixed Frame Projection Screen Solutions
Severtson Screens, a global leader in innovative and quality projection screens for the home theater, commercial, pro AV, and cinema markets, is pleased to announce the launch of a white, perforated, acoustically-transparent screen option for its acclaimed Broadway Thin Bezel Series fixed frame projection screen solutions.
"After meeting customer demand for a new lower cost Broadway Series Thin Bezel collection last year, they then asked for a perforated version, and we are proud to deliver," said Aaron White, Home Theater & Pro AV sales lead at Severtson Corp. "Now available with an acoustically transparent option in seven screen sizes ranging from 100- to 165-inches, Broadway is a complete collection of fixed frame projection screens that offer a sturdy extruded aluminum frame with a 3/8-inch visible border for a fully maximized viewing area. They are excellent solutions for any home theater, office, conference room, sports bar, or other venue needing a modern, high-performance projection screen. Broadway's appearance does not distract from the projected content, but instead quietly enhances the viewing experience with its perfectly tensioned viewing surface and precision-aligned black velvet frame."
The Broadway Thin Bezel Series' durable, aluminum frame offers the thinnest visible bezel that Severtson Screens can provide, offering a clean, sharp appearance that maximizes the viewable area. Each screen is manufactured to the same high standards as Severtson's large cinema screens installed in theaters worldwide. Customers can choose from Severtson's perfectly tensioned screen materials that will take the viewing experience to the highest levels of performance available in the market today. Broadway Thin Bezel Series material choices include: Broadway White (1.1 gain) and Broadway Grey (1.0 gain).
For more information, please visit www.severtsonscreens.com, call 480-610-5155, or email sales@severtsonscreens.com.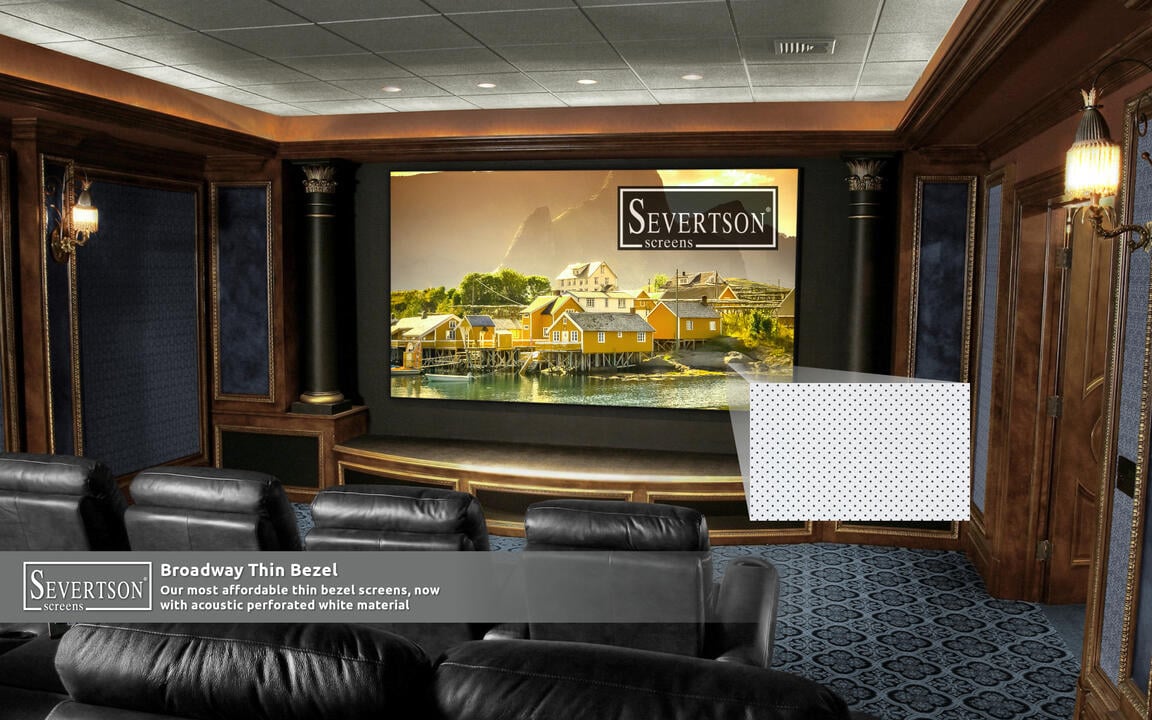 ---

End of Life Notice: MXWANI Audio Network Interface
The MXWANI Interface for the Microflex Wireless System will be discontinued effective June 2023. Last order date is 31 May 2023, subject to availability. Discontinued SKUs include the 4-channel MXWANI4, 8-channel MXWANI8 and all country variations.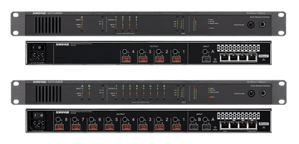 Recommended alternatives for connecting and processing MXW Dante audio channels are the IntelliMix P300 Processor and IntelliMix Room Audio Processing Software. For customers who primarily require analog connectivity, we recommend the ANI4IN and ANI4OUT Audio Network Interfaces as alternatives to MXWANI.
Firmware Update: Stem Ecosystem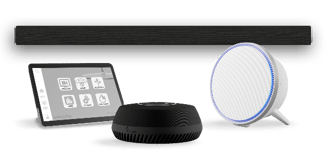 The Stem Ecosystem is now shipping with firmware version 2.8.1 from all Shure Regional Distribution Centers. This combines the benefits of all previous updates, gives customers a guaranteed better audio and system experience right out of the box and helps our partners reduce the time and cost of installation.

Additionally, a new firmware version is available as of late-March, bringing yet more improvements.
Version 2.9 increases the playback level of all the Stem audio devices to deliver louder, more intelligible sound in spaces of all sizes. It also introduces an offset level adjustment feature – users can now compensate for acoustic or placement differences by controlling how loud each device in a system is relative to the other devices in the same room.
---

StormAudio's Firmware Release 4.4r1 is now available for download on the StormAudio client portal. The free upgrade is compatible with all StormAudio units—ISP Elite MK1, MK2, MK3, Core 16, ISP Evo, I.ISP, and ISP Master.
Included in the upgrade, StormEasy Wizard offers an easy step-by-step configuration for all users. With the addition of a Layout level, it is now possible to reconfigure our 32-channel processor with a simple Preset selection and create various listening experiences and speaker usages. Also, a new low-latency mode has been added, allowing for the integration of gaming, karaoke or a live music experience.
---

TechLogix Debuts New MOFO™ Cable Series Products
TechLogix Networx, a leader in innovative audio-visual, security, and datacom solutions, is proud to announce a number of new products in its popular MOFO™ Cable Series New solutions among the MOFO Series include 8K HDMI Cables with Detachable Heads, USB-C Cables, USB-A to USB-C Cables, and DisplayPort 2.0 Cables.
"TechLogix MOFO™ cables leverage a true fiber core to deliver unparalleled speed, bandwidth, and reliability," explained Cameron Smith, NSI V.P. "Pre-terminated HDMI, USB, and DisplayPort connectors accommodate installations in seconds and the optical construction provides complete immunity to RF, EM, and electrical interference without the need for inline boosters, extenders, or power supplies. Plus, MOFO™ cables can be repurposed in the field using standard fiber optic tools and connectors and are available in traditional cable constructions, wallplate, and table insert constructions, and heavy-duty micro- armored constructions. Forget clunky extenders and bandwidth-limited copper cable. TechLogix MOFO™ cables deliver cleaner installations, fewer failure points, superior signal quality, and future-ready cable runs."
8K HDMI cables with detachable heads (HD21D) cables have been designed for easier pulling through conduit and tight spaces. Each cable also includes an optional 5V power supply for boosting low-output devices on longer cable runs. MOFO™ 8K cables are backwards compatible with 1080p and 4K devices. USB-C (USBC) cables extend SuperSpeed and Hi-Speed USB data and power (60W/20V/3A) up to 10m without the need for external power supplies, boosters, or extenders. USB-A to USB-C (USBAC) cables adapt USB type A connections to USB type C connections and extend SuperSpeed and Hi-Speed USB data and power (2.5W/5V/0.9A) up to 50m without the need for external power supplies, boosters, or extenders. DisplayPort 2.0 (DP20) cables feature the native, uncompressed transmission of DisplayPort signals up to 100m without the need for external power supplies, boosters, or extenders. DP20 cables support VESA resolutions up to 40G 8K.

---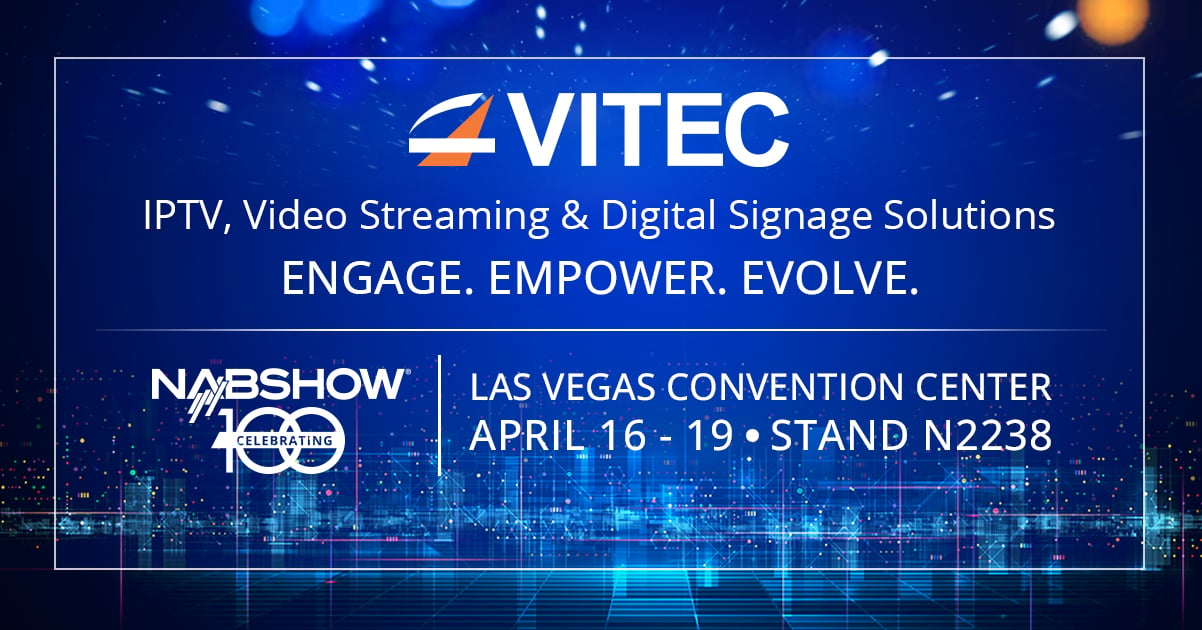 VITEC brings host of product enhancements to NAB 2023
VITEC, a market-leading provider of IPTV, Video Streaming and Digital Signage Solutions, will showcase a wide range of new products and enhancements at NAB 2023 on stand N2238. Following a year of considerable growth for the company, VITEC will be demonstrating a host of workflow-enhancing additions and refinements to both the EZ TV and Avedia IPTV and Digital Signage platforms, with new features that fall in line with their principles of productivity, flexibility, security and continually improving user experience
Alongside its range of broadcast-quality Encoders and RF Gateways, VITEC will feature the latest release of the ChannelLink IP Gateway, a central hub where IP channels from the field can be reliably received and retransmitted live, acting as an extremely efficient gateway across any IP network. Especially well-suited for stream management, routing, rebroadcasting or IPTV stream reflection over WAN/Internet, ChannelLink simplifies content delivery of live channels from news agencies and sports or entertainment venues.
---

VuWall's Latest TRx Brings Zero Latency to Video Wall Deployments for Powerful, Ultra-Fast, High-Quality Video Wall Layouts
VuWall's new TRx centralized video wall management software version 3.4 now supports multiview, HDCP 2.2, and 4K60 on SDVoE stitched video walls. With TRx 3.4, VuWall brings a full video wall management solution with powerful SDVoE functionality, designed for high-quality, low-latency applications within military, education, and healthcare facilities, where pristine imaging and/or live, real-time information are of critical importance. TRx is VuWall's flagship platform that can manage multiple video walls at a time, hundreds of AV encoders and decoders over 10Gb (SDVoE) and 1Gb AV-over-IP environments. TRx has built-in intelligence to recognize source-to-destination compatibility, bringing ease to routing SDVoE sources only to SDVoE destinations.
The new multiview feature allows operators to create layouts and presets, including picture-in-picture, where multiple SDVoE sources can be processed by a single decoder on a single display. The interoperable design of TRx allows for any third-party SDVoE source to be routed to the SDVoE video wall while maintaining the full 4K60 video quality from glass-to-glass, including HDCP 2.2 content. This latest release also includes SDVoE USB routing, where users can plug in and route a USB device, such as a keyboard and mouse, a USB key, or a camera.
TRx is unique in combining AV-over-IP distribution, advanced multi-video wall, and KVM management in a single software. Designed to manage video walls in professional and mission-critical environments, TRx is deployed in control rooms, security operation centers, and corporate workspaces worldwide. TRx features an easy drag-and-drop interface that doesn't require any programming to route any source to any display and customize any visualization experience. Ask for a demo today at vuwall.com/demo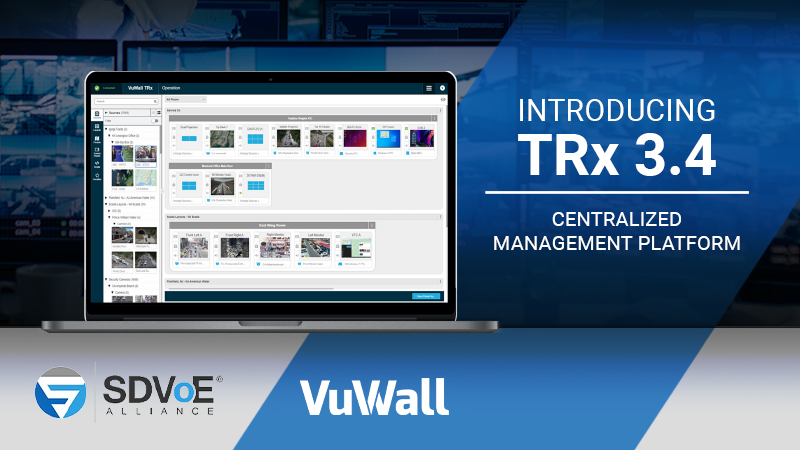 ---

NHD-500-DNT-TX
The NetworkHD 500s series is an HDMI 2.0 AV over IP solution. Capable of encoding up to 4K60 4:4:4 @8bit over 1Gbps network via copper or fiber connection, including Dolby Vision, HDR10 and HLG content. The newly launched NHD-500-DNT-TX is the Dante version that has the same technical and physical features of the existing NHD-500-TX with the addition of an integrated 2CH Dante & AES67 audio output for enhanced interoperability with other Dante & AES67 enabled hardware solutions such as amplifiers, DSPs, mixers or speakers. The new 500-DNT-TX allows Dante to transmit audio from one of two inputs, HDMI or Analog. The analog input can be used as a method to connect BYOD audio devices or perhaps used as a connection to a microphone in a podium/presentation or similar applications. It is specifically practical in scenarios like live events, professional broadcasts, house of worship, etc.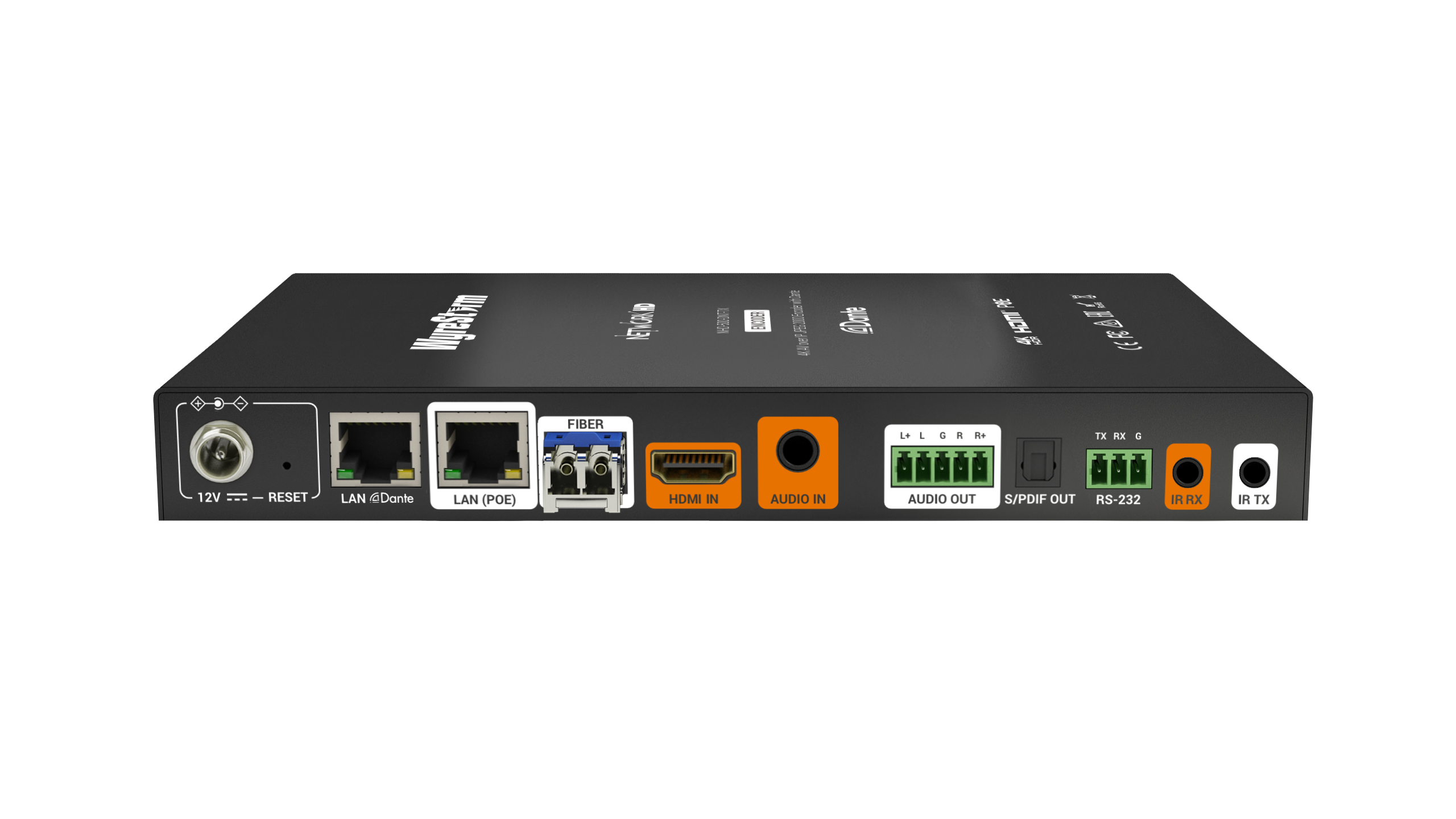 ---