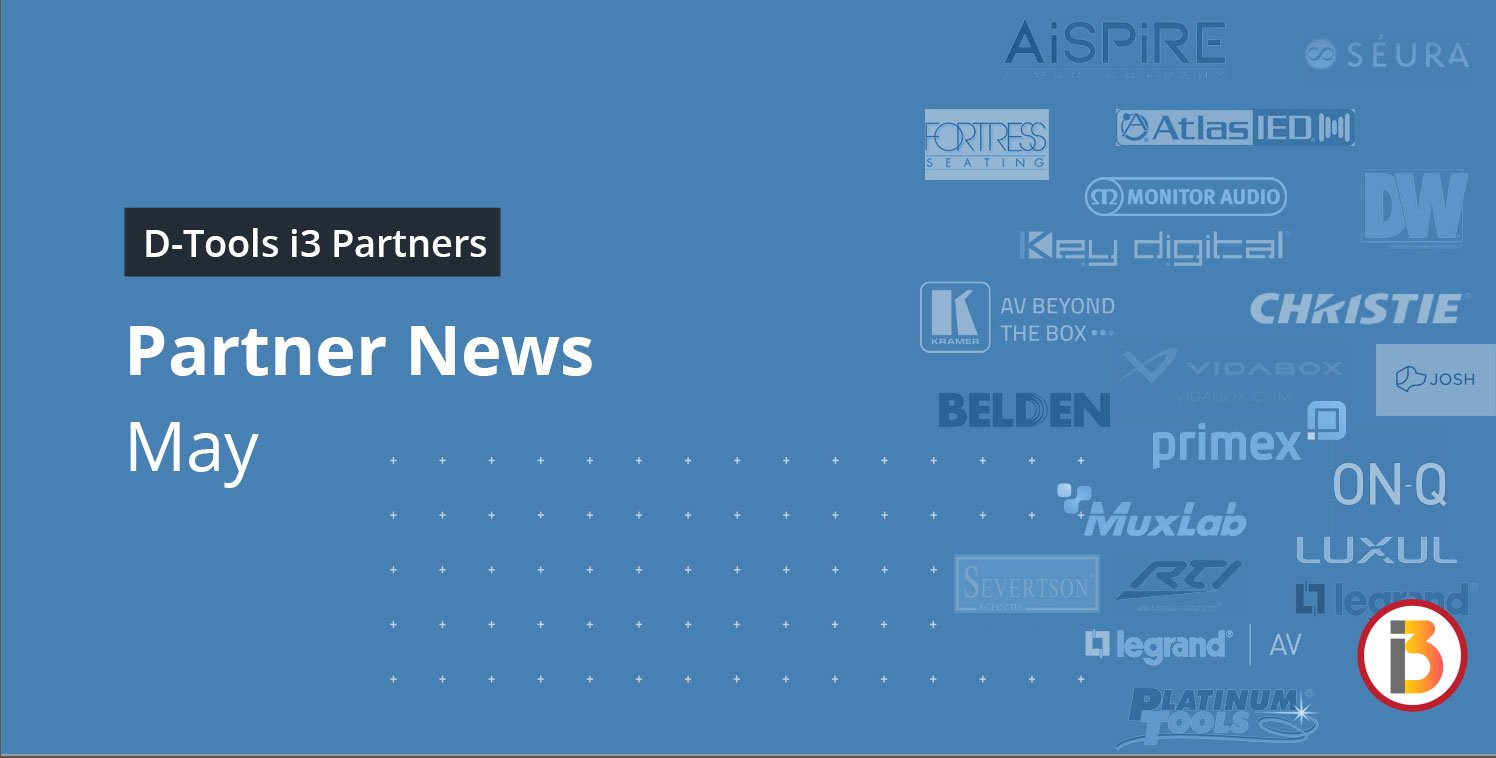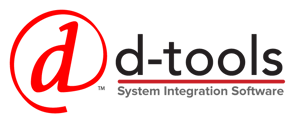 D-Tools i3 Partners realize the importance of bringing you their product information and have chosen to support the D-Tools user community by joining the program and making their product data directly available through D-Tools software. Read on for the latest supplier company news and product updates.
---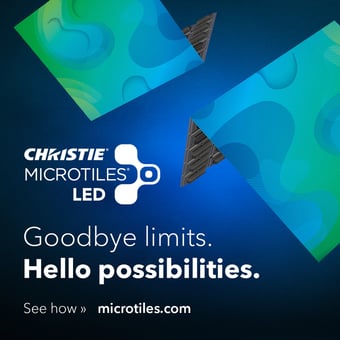 Limitless design freedom – Any shape, any size
Unleash your creativity and design outside the box with Christie MicroTiles LED. Display your content on corners and curves, giant video walls, ribbons, and pillars—it's all possible.
The proprietary cabinet-free Click-n-Go™ LED tiles can be arranged seamlessly in near-limitless ways while the innovative ADA-compliant QuickMount™ system lets you build your display in virtually any shape or size. Corners and curves, giant video walls, ribbons, and pillars – it's all possible with MicroTiles LED.
Learn all about it and much more! www.microtiles.com
Have a project? Christie's LED designer can help to spec your video wall. With just a few clicks, you can design a wall for your space, create a simple reference diagram and generate a bill of materials so you can order everything you need.
Want to see how Ushio used MicroTiles LED to transform their lobby? Click here
---
In need of custom wall plates for your Audio-Visual installation project?
Design your own custom wall plates and rack panels using Covid's Panel Spec 2.0 software on a PC or compatible device from anywhere you have Internet access.
Custom plates are available in single gang, double gang, keystone, rack panel and architectural configurations in standard and custom sizes. Choose from keystone, pigtail, feed-through or Neutrik style connectors. Aluminum and stainless-steel plates can be finished in standard or custom anodized or powder coat colors. Direct graphic printing in vibrant colors allows you to personalize and brand your custom panels. Plates are manufactured in Covid's state-of-the-art facility located in Tempe, Arizona providing high-quality and quick turnaround times.
Make Covid your connection company. Let our experts help with your next project. Call 800.638.6104 or visit www.covid.com
---

Why You Need a Projection Screen
When you're a projection screen manufacturer, you field a lot of questions from customers and end users. When you're passionate about providing the best experience with AV technology, you love answering them. What we have here is a top 5 list, so you can be prepared the next time someone says they'll just use the office wall for their projection image.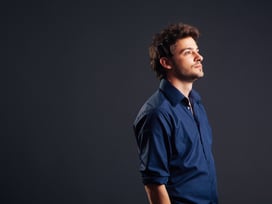 Everyone's looking at it. 
The projected image holds value in the viewer's mind. Projecting on another surface or material will offer some sort of image, but it will never provide the bright and uniform visuals a projection screen guarantees.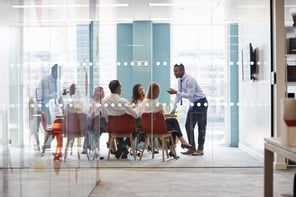 Room size and cost still play a critical role. 
While great things are happening to advance AV technology, a projection system has its place. For rooms larger than 15' (4.6 m) deep, or diagonals over 90" (228 cm), a projection screen is still the best choice.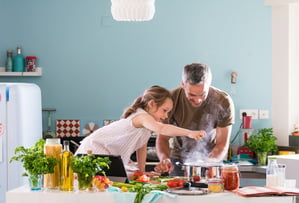 The right ingredients make a tasty dish. 
It's hard to whip up your favorite recipe when you're missing all the main ingredients. It just doesn't taste the same. Projectors and screens are designed to work in harmony to provide the best possible image.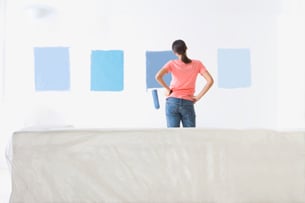 Who doesn't love options? 
Projection screens are available with a wide selection of screen surfaces – each with their unique set of features that improve or retain the projected image to specifically deal with various projection challenges.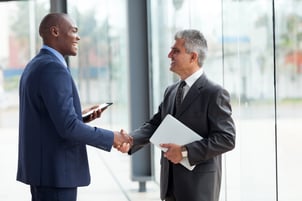 Buy it and forget it. 
While projector manufacturers are working on higher resolution solutions, many screen surfaces are 16K ready – making the projection screen a long-term investment. So, it's likely that the projector will be replaced long before the screen.  
Hungry for more? See the full version here: https://www.legrandav.com/Resources/Blog/Discover%20Our%20Top%205%20Reasons%20for%20Projection%20Screens
---

Digital Watchdog® Launches New Ultra-Wide Camera
This MEGApix 8MP ultra-wide view single-sensor bullet IP camera is NDAA/TAA compliant and can deliver real-time 30fps crystal-clear video with a 2.3mm ultra-wide view lens for wide-area situational awareness at an exceptionally short focal length — as close as 19.5~23.5 inches from the camera — without the need for special software. The camera's unique lens provides edge-to-edge image clarity without pixel loss. The DWC-MBW8Wi2TW camera is pre-loaded with the IVA engine to detect and classify people and vehicles in real-time. The IVA+ DWC-MPBW8Wi2TW model can also detect and classify people, vehicles and objects in real-time with support for logical rules. Additional features include simultaneous H.265/H.264/MJPEG codec support, Star-Light Plus™ color in near-total darkness technology, true WDR and Smart IR™ LEDs for quality video in any lighting condition. The IP67 vandal- and weather-resistant bullet housing can be used for both indoor and outdoor installations.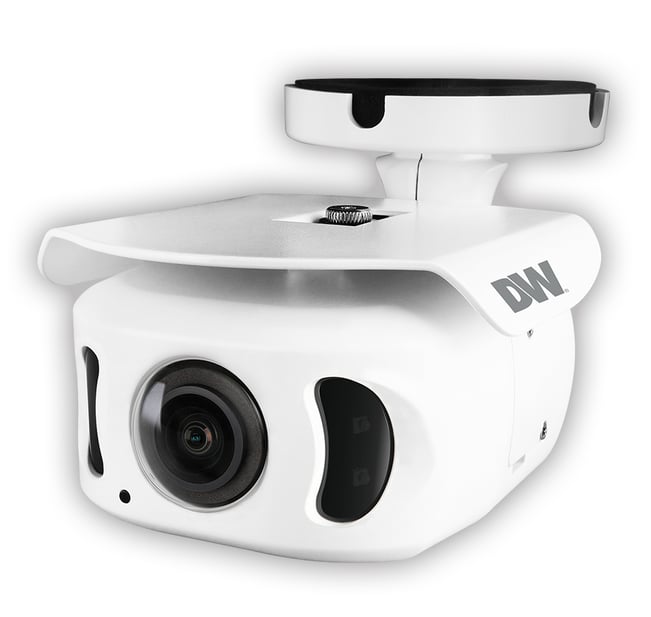 ---

The new family of ELAN® IP-enabled System Controllers address the full range of single room up to massive properties for control and automation. The family is easily expandable via external I/O options and software licenses to be configured for any project. The flagship model, ELAN EL-SC-300-ZW System Controller, is ideal for large to massive projects. With every control option imaginable, the EL-SC-300-ZW provides ultimate flexibility for any size home. It brings together all intelligent devices into one seamless system. Homeowners can control media, lighting, climate, pool/spa, irrigation, doorbell cameras, security and more through one single app interface. Compatible with other ELAN and third-party products, an included Z-Wave transceiver enables control of compatible Z-Wave devices.
For small to moderate installations the new ELAN EL-SC-100-ZW System Controller provides a single point of control for media, climate, lighting, security, surveillance and more. It includes an integrated Z-Wave transceiver that eliminates need for third-party hardware to control Z-Wave devices.
The new ELAN EL-IO-200 IO Extender extends control to additional media and smart home devices not placed near the main controller. Paired with an EL-SC-100-ZW, EL-SC-300-ZW, or an existing gSC Series Controller it expands systems to meet growing needs. Ultra-compact, this fits in the smallest spaces.
The new ELAN EL-SC-200-ZW bundles the EL-SC-100-ZW System Controller with the EL-IO-200 Control Extender and ties it all together with an EL-SW-100-PRO license for control of all popular categories.
ELAN new 8.6 Software brings native Z-Wave Plus support to all ELAN EL-SC System Controllers. Easy discovery and installation of Z-Wave devices is accomplished via ELAN Viewer app on mobile devices. The 8.6 Software adds newly requested features and works with Alexa International and Lutron QSX with auto-generated Lighting and Shades pages. The ELAN 8.6 Software enables mobile control and export of surveillance video from ELAN NVR on mobile devices.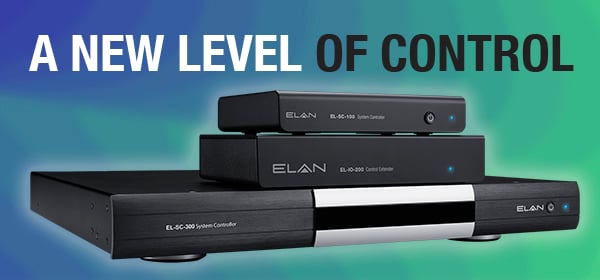 ---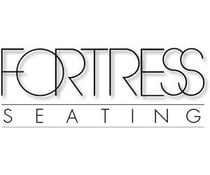 these recent airflo configurations are worth considering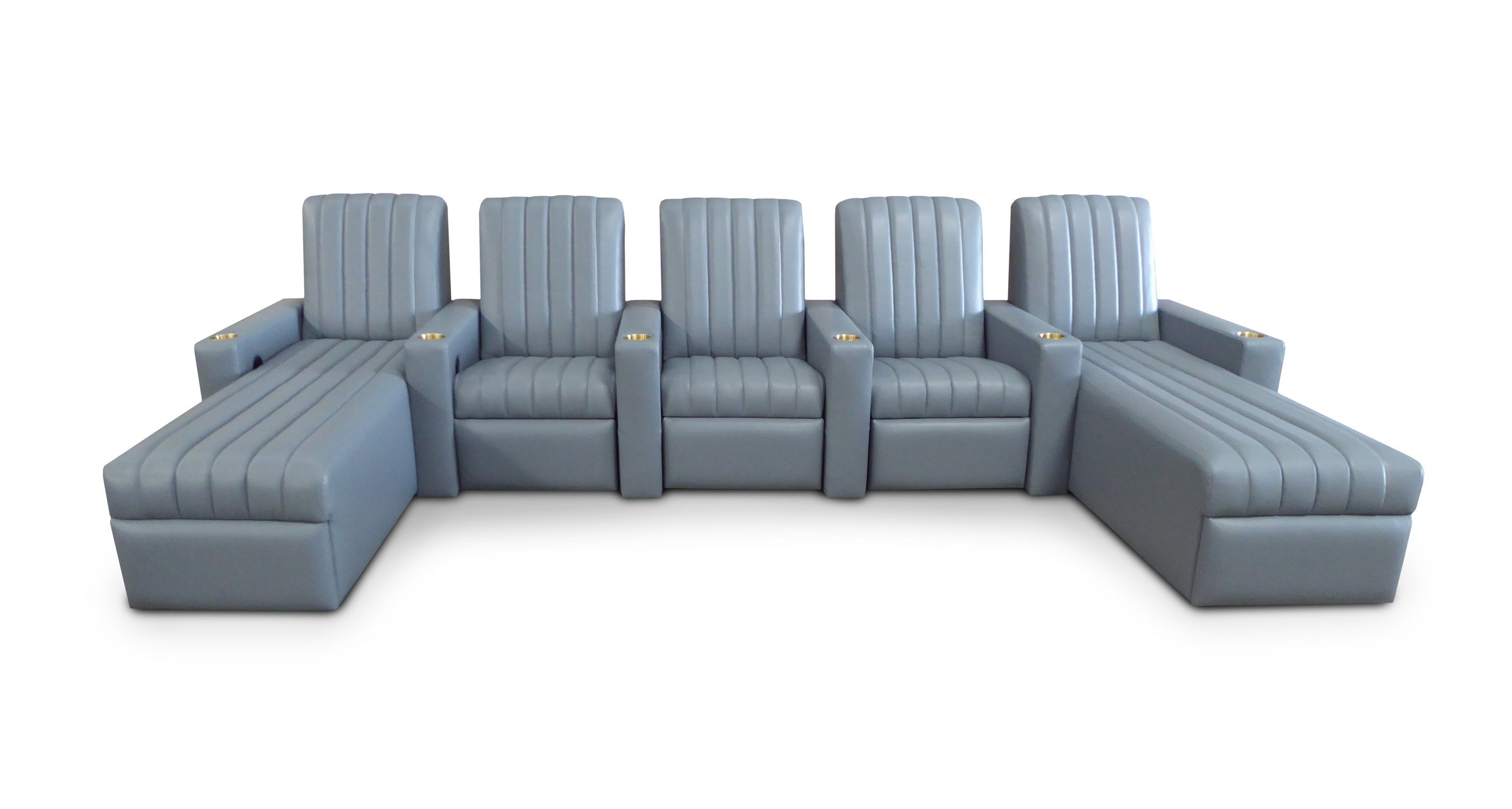 Common Arm ~ Chaise End Units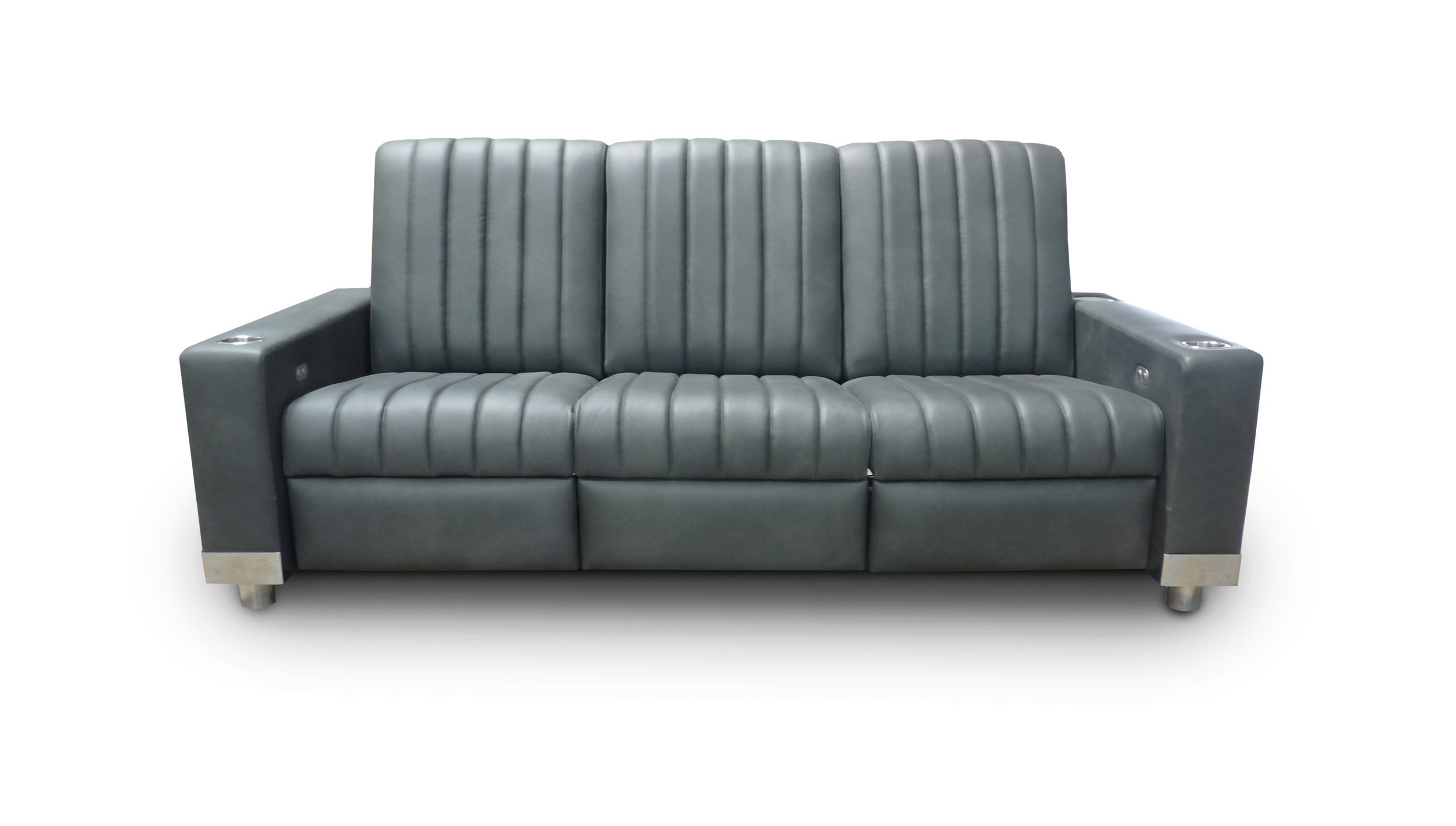 Reclining Sofa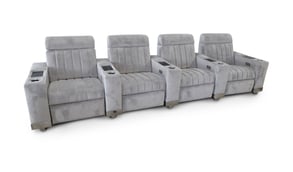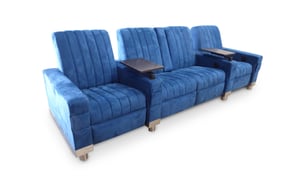 Common Arm ~ Inset Table Top Single- Dual Pocket Arm- Single;
Motorized Adjustable Head Rest Removable Swivel Tray Tables;
Front Access Cup Holders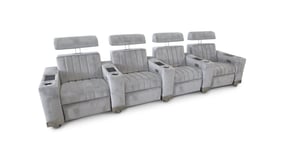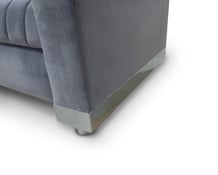 Metal plinth base and feet detail.
---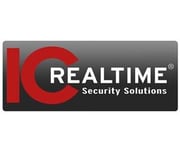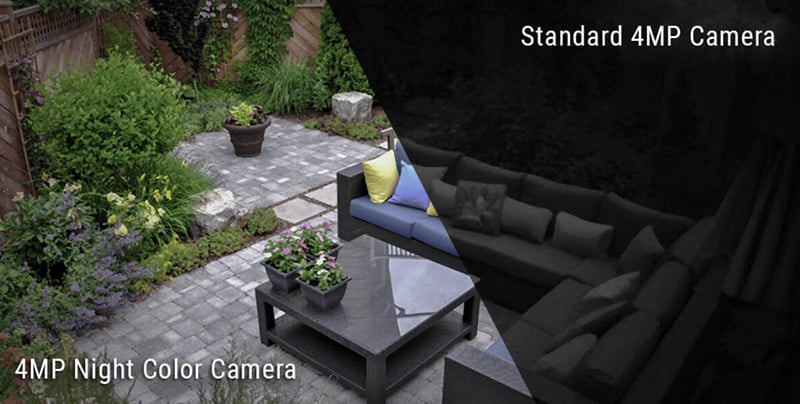 Night Color
Key Technologies


As one of our most advanced cameras, IC Realtime's IPMX-E40F series uses our amazing StarVis Starlight video sensor system, our SmartIR night vision system, and IC Realtime's exclusive FlexSmartAi video processing suite. These three systems team up to ensure that night evidence is preserved & recorded in full color, everywhere possible.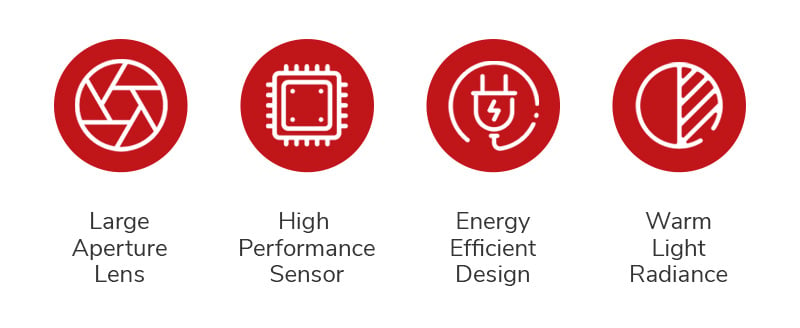 ---

Introducing smarter video conferencing from Jabra with the new PanaCast 50.
In a world where your customers are more physically separated and try to navigate the challenges of staying connected and productive, video conferencing has become more important than ever before. With the ambition to reinvent video conferencing, the Jabra PanaCast 50 is engineered to be the first new-normal-ready intelligent video-bar and we are confident that we together with you will make a splash in the market with this exciting addition to the Jabra PanaCast family.
Product highlights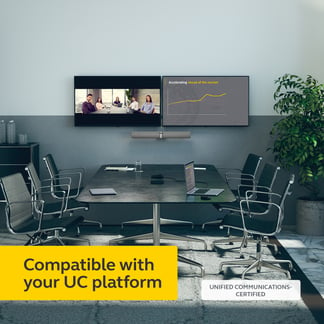 · Astounding sound from the world leaders in professional audio
· Unique 180° field of view keeps everyone in the picture at a safe distance
· Virtual Director intelligently adjusts the video in real time for more immersive meetings
· Safety Capacity and Room Usage Insights generate anonymous room occupancy data for all your meeting rooms at once
· Network-connected system enables easy remote management
· Real-time whiteboard streaming for more inclusive remote collaboration
· Uniquely advanced system architecture powers a range of intelligent features
· Plug-and-play for fast setup and maximum ease of use
· Easy installation, with a choice of wall mount, table stand and screen mount (VESA)
· PanaCast 50 is optimized for all leading UC platforms, including Microsoft Teams, Zoom, and Google Meet
---

Kaleidescape Announces New Online Dealer Certification Program
Kaleidescape is excited to launch our new online dealer certification program. This is the first of many tools we're developing with integrators to better educate clients on the importance of quality content in their home theaters, media rooms, and secondary systems.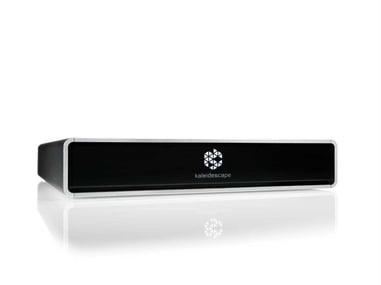 The Kaleidescape dealer certification program consists of eight courses designed to teach Kaleidescape's core technologies, provide tools to properly set up equipment and manage clients' systems remotely, and discuss sales strategies to educate clients on the necessity of full-fidelity, lossless content to optimize their systems.
Certification will provide dealers with access to manufacturer programs and additional promotions, while giving business owners confidence that staff can effectively demonstrate Kaleidescape's key role in maximizing the performance and enjoyment of the systems they design for their clients.
Kaleidescape's senior manager of dealer engagement and CEDIA board member Brett Bjorkquist said, "As Kaleidescape celebrates its 20th anniversary, it's a perfect time for dealers to re-educate themselves on a product line considered the industry standard by manufacturers and dealers alike. This new platform allows integrators who are often in the field to take courses when it suits them, while still accessing our live training and sales staff for follow-up and advanced support."
Whether you're a top Kaleidescape dealer, or looking to learn more about becoming one, join Brett for his next live webinar on May 26th as he discusses the new dealer certification and Q2 programs. Certification is available now by accessing our dealer portal at www.extranet.kaleidescape.com. Courses average about 20 minutes in length, and certification can be completed in as little as 3 hours. For more information email, training@kaleidescape.com.
---

Key Digital KD-EXWPSTx
Single Gang HDMI USB-C over 50m CAT5e/6 Wall Plate Switcher Transmitter. 4K/UHD, 18G, Power over CAT, Auto Switching.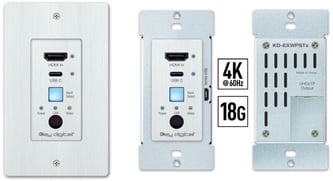 Key Digital® KD-EXWPSTx is a single-gang wall-plate transmitter + presentation switcher with one HDMI and one USB-C input ideal for professional video installation in conference rooms, huddle spaces, classrooms, and more. KD-EXWPSTx utilizes Key Digital's proprietary UHDoTP extension technology and is natively received by KD-EX18GRx black box receiver.
Key Features: 1 HDMI and 1 USB-C selected by push button, auto switching, or USB. Automatic selection of newly detected source and switching from newly disconnected source when enabled.
Accessories:

Qty 1: Brushed aluminum decora plate
Qty 2: Decora mounting screws with flat head
Qty 2: Gang-box mounting screws
Qty 1: 6ft Micro USB to USB A data cable (USB 2.0)

Benefits: Supports up to 4096x2160 or 3840x2160 24/25/30/60hz at 4:4:4 (signals up to 18Gbps bandwidth). Manages TMDS re-clocking / signal re-generation, HDCP authentication to source & display, EDID Control handshake, and Hot Plug Detection Voltage.
Ease of Integration: Complete configuration using Key Digital Management Software™ Pro.
---

Kramer's KIT-400
Connect & Communicate Instantly
It's the one requirement every modern classroom and meeting space must meet – the ability to instantly and intuitively connect and present. Kramer KIT-400 delivers worry-free, plug-and-present connection, switching, extension, and scaling with built-in IT friendly room automation – Kramer KIT-400 does it all!
Highlights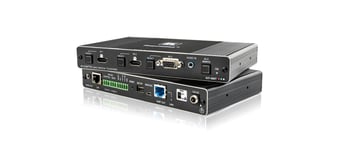 4K Auto–Switcher/Scaler Kit over Long–Reach HDBaseT
Extension & scaling up to 130ft at 4K60
Extension up to 230ft at 1080p 60Hz
Transmitter 4:2:0 / Receiver 4:4:4
Bi-directional PoC
Seamless integration w/ occupancy sensors
RS-232 and CEC for display control

Learn more!
---

Work is What You Do, Not Where You Do It
Introducing Work from Anywhere essentials: two, hand-picked kits from Liberty AV's TeamUp+ Series that unleash the power to think and work where you are most productive.
Two Options to Choose From:
STARTER KIT
Flexible, basic connectivity so you can work in any little corner that's quiet...from a coffee shop to the business center.
Starter Kit includes:


FULL-TIMERS KIT
Transform your home office into a professional video conferencing setup. Expand your computer's capabilities so you can look amazing and move freely with this advanced kit.
Full-Timers Kit includes:

Download 'Work From Anywhere' Brochure:
Download the 'Work from Anywhere' brochure to learn more.
Contact your Liberty AV Solutions team for more information.
---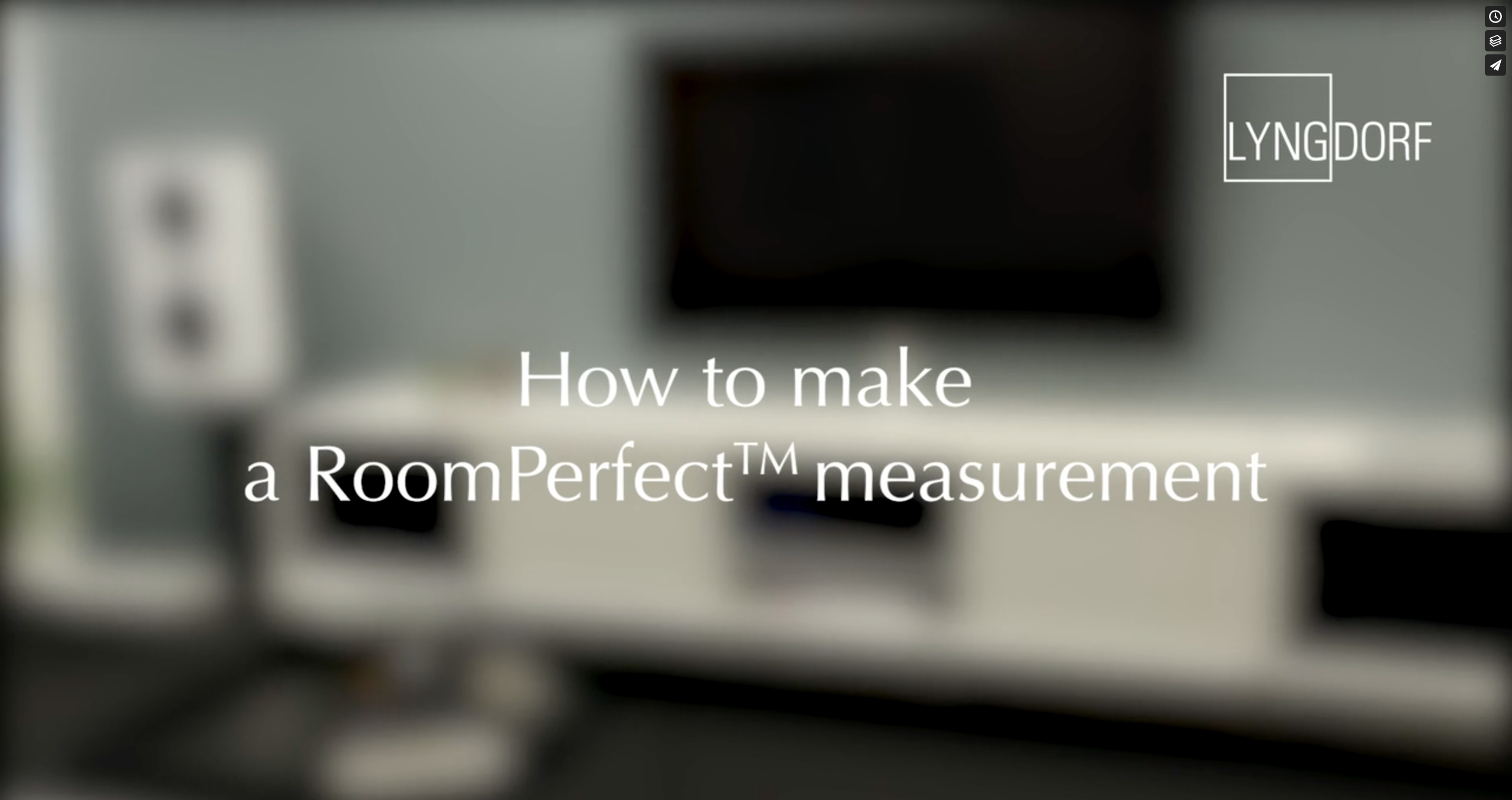 RoomPerfect™: How-to video and FAQ
We receive more and more fantastic feedback from users and reviewers about RoomPerfect™, especially also from new TDAI-1120 customers, who have heard about RoomPerfect™ for the first time. As a result, we also receive more questions about how to get the best performance from RoomPerfect™, and how to do it right.
Consequently, we'll do more content about RoomPerfect™ to give you and our customers the best support. First of all, a new RoomPerfect™ video gives advice on how to do a good RoomPerfect™ measurement. Furthermore, we've extended our FAQ section on the website by adding ten more questions and answers. Let us know how you like it, and please share the video and FAQ link.
Video "How to make a RoomPerfect™ measurement
---
MetraAV has a new stock up and save promotion for the CS-HDBT2UR-120.
This extender is nothing short of impressive. It can transmit HDMI and bi-directional US type IR signals in 1080p up to 150 meters (492 feet) and 4K/60 up to 120 meters (394 feet) over CAT6 without a visible difference in video quality. The best part? The image quality is better than ever before, giving even the most discerning of eyes a run for their money to try and tell the difference between native video and video from the extender. Unlike other extenders that have visible video compression, we've used the latest in proprietary DSC technology to provide remarkable 4K performance for an incredible value. It supports resolutions up to 4K/60Hz, 4:4:4 (8 bit), or 4K/60 HDR, 4:2:0.
Contact your MetraAV sales representative for details on the spring promotion, valid now until May 30, 2021. See more details on this product at https://metrahometheater.com/cs-hdbt2ur-120.html.
---
Monitor Audio Climate Garden Series
The Climate Garden Series is comprised of high performance, super discreet all weather satellite speakers and subwoofers, using Monitor Audio's proprietary driver technology. Its ground level installation amongst shrubs and trees delivers a luxurious blend of unobtrusive aesthetics and natural full range audio in gardens of any size. 70/100 V line arrays of up to twelve satellites per subwoofer makes the Climate Garden System expandable with additional satellite and subwoofer sets according to garden area.
The Climate Garden Series features two satellite models and two subwoofer models.
The satellite speakers are a robust high sensitivity design built to deliver richly detailed hi- quality mid/high frequencies. Engineered to withstand the most extreme temperatures and weather conditions, their rigid conical cast-polymer enclosure houses the company's signature 1" (25 mm) C-CAM Gold Dome tweeter co-axially aligned with a 4" MMP (CLG140) or 6" MMP (CLG160) bass-mid driver. The horn-shaped housing provides excellent audio directivity in free air conditions when positioned close to the garden surface on a bracket/spike assembly, which neatly encapsulates and channels the connecting cable into the ground for a discreetly installed result.
The passive subwoofers are optimized for discreet sub-surface installation and feature a proprietary Monitor Audio band-pass design which incorporates an internally loaded 12" C-CAM driver (CLG-W12) or 10" C-CAM driver (CLG-W10) which sits in a waterproof rotationally-molded polymer enclosure buried below the garden surface (the CLG-W10 also includes the option to sit on a patio, for those who do not wish to bury the subwoofer).
The subwoofers' tight bass frequencies will join the clean mids and highs of the surrounding satellite speakers for punchy and articulate full-range garden sound.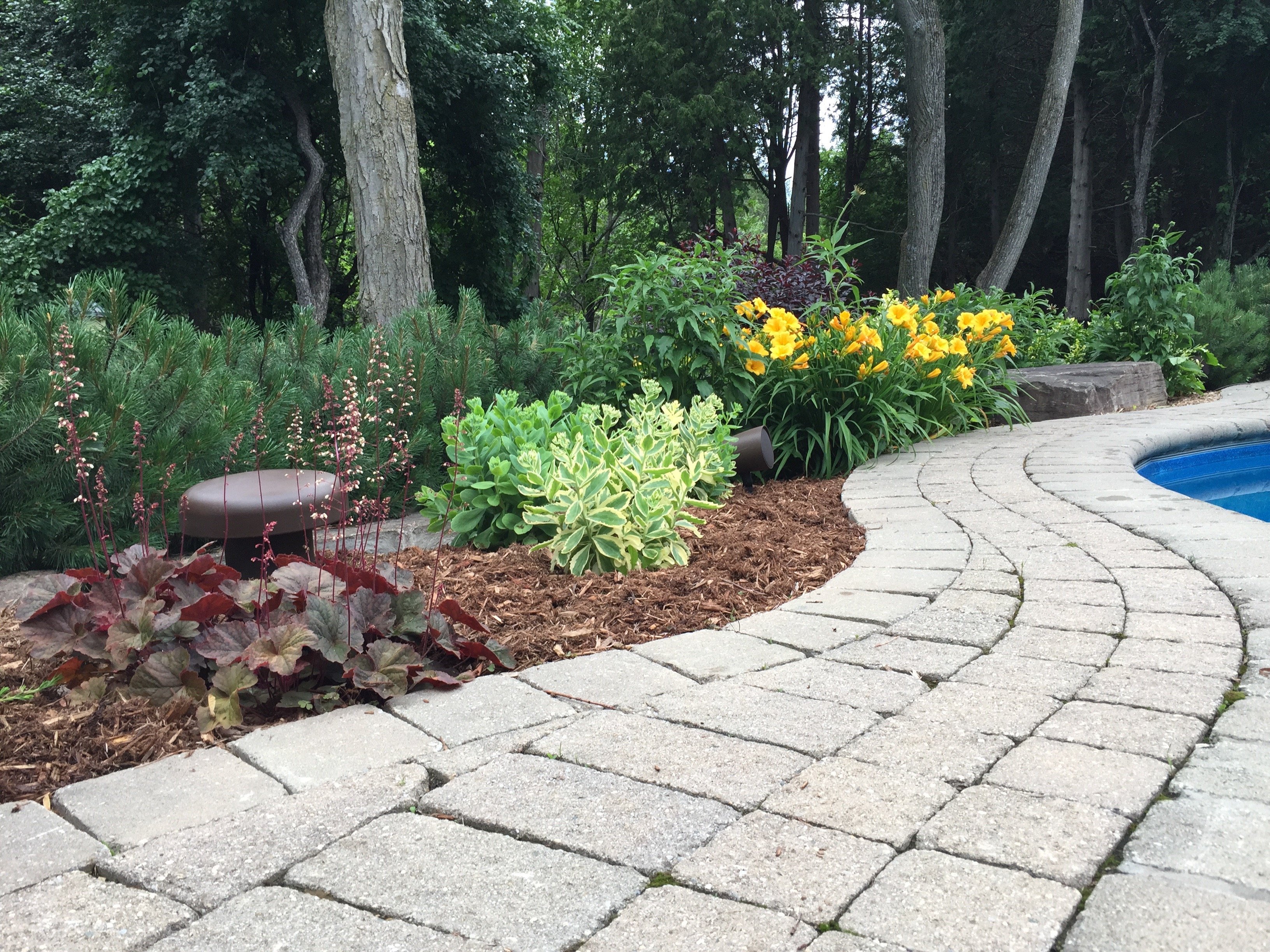 ---

MuxStream Single-Camera Live Streaming Solution
MuxLab has introduced a new line of Live Streaming Solutions which allow you to live stream to all your followers in minutes. The easy to use MuxStream Single-Camera Live Streaming Kit offers simple installation and high quality streaming and allows you to quickly be streamed to YouTube, Facebook, Instagram, Wowza, and many more services you already know and love. The kit includes an HDMI PTZ camera, HDMI premium certified cables, a wireless mic, and the use of the intuitive and free MuxStream app.
The MuxStream App and Software is free to download, available for iOS and Android tablets, and Windows PC. MuxStream walks you through a step-by-step setup process of streaming to YouTube, Facebook and Wowza, so even the novice will manage this task with ease. The AV over IP H.264/H.265 4K Transmitter supports up to 4K video @ 30Hz and may be located up to 330ft (100m) from an Ethernet network switch and supports PoE (but a PSU is included) and supports low bandwidth for streaming AV content over the Internet.
The overall system has been designed with ease of use in mind so that anyone can be up and running in no time. There is no need to spend time will complicated systems, when MuxLab's streaming solutions offer you a high quality and flexible alternative that does the job without the fuss, while being a pleasure to use.
---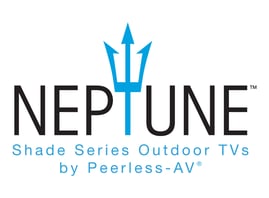 Neptune™ Shade Series Outdoor TVs by Peerless-AV®
The Neptune™ Shade Series Outdoor TV is an all-season solution for outdoor entertainment and living, brought to you by Peerless-AV®. This outdoor TV is all weather rated, maintenance-free, and has an operating temperature range of -22°F to 122°F (-30°C to 50°C). With 4K resolution and an IPS panel, Neptune meets the full UHD specifications, providing exceptional color and video quality from any viewing angle. The input compartment and built-in IR repeater provide safe storage and IR control for small video equipment. Whether you want an outdoor TV on your backyard patio or under the gazebo, quality outdoor entertainment is now a reality with Neptune.
Product Features: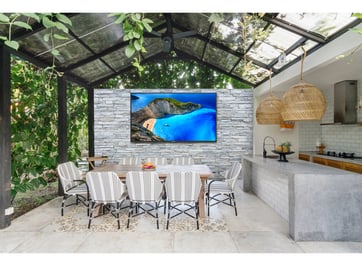 Available TV Sizes: 55", 65", 75"
Includes a Neptune™ Outdoor Tilting TV Wall Mount to provide a secure installation
Optimized using freePATH™ technology which allows WiFi signal to penetrate for SMART TV device connectivity
HDR panel technology portrays a more realistic image with higher contrast and truer color representation
IPS panel allows for accurate color representation when viewing off axis (178° of viewing angles)
USB media support allows still images, video and audio to be played from an attached USB flash drive
Supports HDMI 2.0 and HDCP 2.2 for increased compatibility with 4K sources
Sealed cable entry helps prevent water and debris from getting inside
Outdoor IR Learning Remote allows for up to two additional 3rd party devices to be learned and controlled
Internal speakers provide excellent sound without detracting from the TV's aesthetic
---

Platinum Tools® Announces TPS200C Pocket-Sized PoE++ Tester
Platinum Tools® (www.platinumtools.com), the leader in solutions for the preparation, installation, hand termination, and testing of wire and cable, is proud to announce the launch of its new pocket-sized PoE++ tester. Now available, the TPS200C has an MSRP of $89.00.
"The easy-to-use TPS200C has been designed for all varieties of PoE…up to 56 volts and 280 watts of power," explained Sean Rothermel, Platinum Tools product manager. "Powered by the PoE circuit, the TPS200C requires no batteries and can be used inline with an actual PoE device to measure current flow, or by itself in Powered Device (PD) Simulation mode to determine the maxi­mum power available from the PoE power source."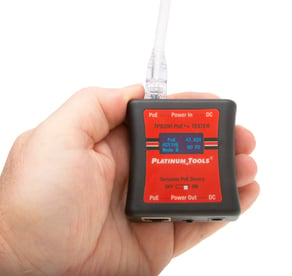 Additional features include: Tests up to 4-pair PoE (IEEE 802.3bt Type 3); Easy-to-read, bright, scrolling OLED display; Test PoE on active data cables without interrupting data flow; Automatic mode and polarity detection; Tester features dual RJ45 ports for testing PoE and dual 2.1x5.5mm DC jacks for testing DC power supplies; Includes 2.1x5.5mm DC patch cable; Dimensions: 2.50in. square x 1.00in. thick (63.5 x 63.5 x 25.4mm); Weight: 2oz. (55g).
For additional pricing and more information on Platinum Tools and its complete product line, please visit www.platinumtools.com, call (800) 749-5783, or email info@platinumtools.com.
---

Primex's PXU Gigabit Network Switch Series provides fast, easy, and powerful plug-and-play connectivity of IP components within Primex SOHO Pro™ media panels. This series of unmanaged switches is available in three 8-port configurations (8-port network, 4-port network/4-port PoE+, and 8-port PoE+) for a range of applications, and is ideal for residential installations. The 802.3 PoE+ standard provides robust, reliable power to IP cameras, phones, access points, and other media components that power the smart home. The hybrid model offers four PoE+ ports with 60w of power (and 4 unpowered ports), while the eight PoE+ port model provides 120w total output.
The unique hook-based mounting system allows for quick and easy tool-less installation in seconds within Primex SOHO Pro™ media panels. All three models offer easy-access front-facing RJ45 and power connections, three operational modes (Standard, VLAN, and Extend) and at-a-glance power usage monitoring for effortless operation.
These feature-rich, and future-ready switches bring fast, easy and powerful gigabit connectivity into SOHO Pro™ media panels, the centerpiece of today's connected home.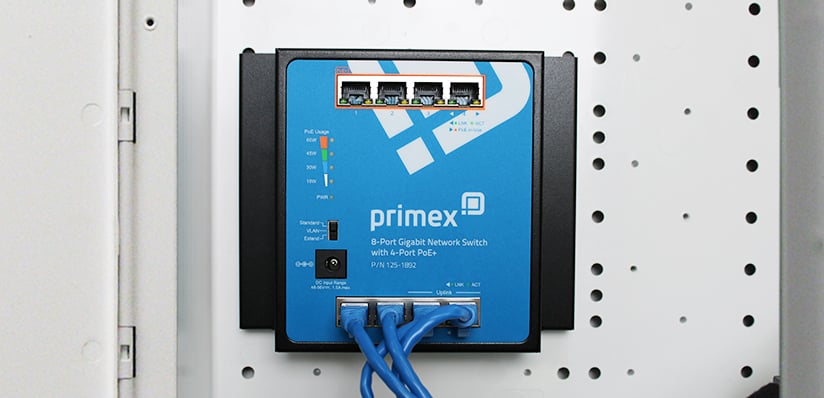 ---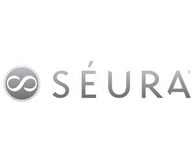 New Radiant COB LED Technology™ and Touch Controls
Séura released their latest developments in high-tech lighted mirrors that brings you cutting-edge Radiant LED Technology™, featuring the industry's most advanced COB LEDs, plus a new lineup of modern touch control features that bring exciting functionality to your fingertips.
Groundbreaking and Sustainable: Radiant COB LED Technology™
Séura's lighted mirrors with Radiant COB LED Technology™ are 25% brighter than the competition and uses 44% less power than conventional LEDs. Radiant LED Technology™ generates powerful, natural color that revitalizes the room, with evenly diffused light to brighten and smooth your appearance. Séura combines a high CRI rating with a high R9 value (red color) to create the most vivid representation of actual color. Feel good about your global footprint and enjoy cost savings too. With more light produced for less energy, you can lower your electrical bill and enjoy sustainable, environmentally-friendly LEDs that last for years.
Séura's Impressive Touch Button Lineup
Séura pairs striking mirror designs with touch button functionality for do-it-all lighted mirrors. With the lineup below, you can expect a high level of in-mirror technology that provides luxurious conveniences.
·Touch Control Dimming – Gently touch and hold the in-mirror button to lift or dim brightness levels from 100% full brightness down to 10% ambient low-lighting.
·Touch Control Color Temperature – The color temperature adjustment serves as beauty lighting to perfect your makeup shade to match your next location—warm color temperatures prep you for intimate evening settings, natural white suits indoor events, and cool clean white simulates outdoor daytime activities.
·Touch Control Night Light - This small night light is hidden below the bottom edge of the mirror so it casts light downward and matches your sleek, functional style. Simply tap the in-mirror touch button to turn the night light on and off.
·Touch Control Defogger - Séura's Touch Control Defogger warms the mirror's surface so there's no need to wipe away drips or streaks. When the mirror is powered on, the energy-efficient button senses your touch to power the defogger on and off.
·Touch Control Clock and Dimming – The time is displayed within the mirror to deliver a clean, modest impression. Use the in-mirror touch button to set the clock, turn the mirror lights on and off and adjust the lighting brightness as desired.
Visit www.seura.com to learn more.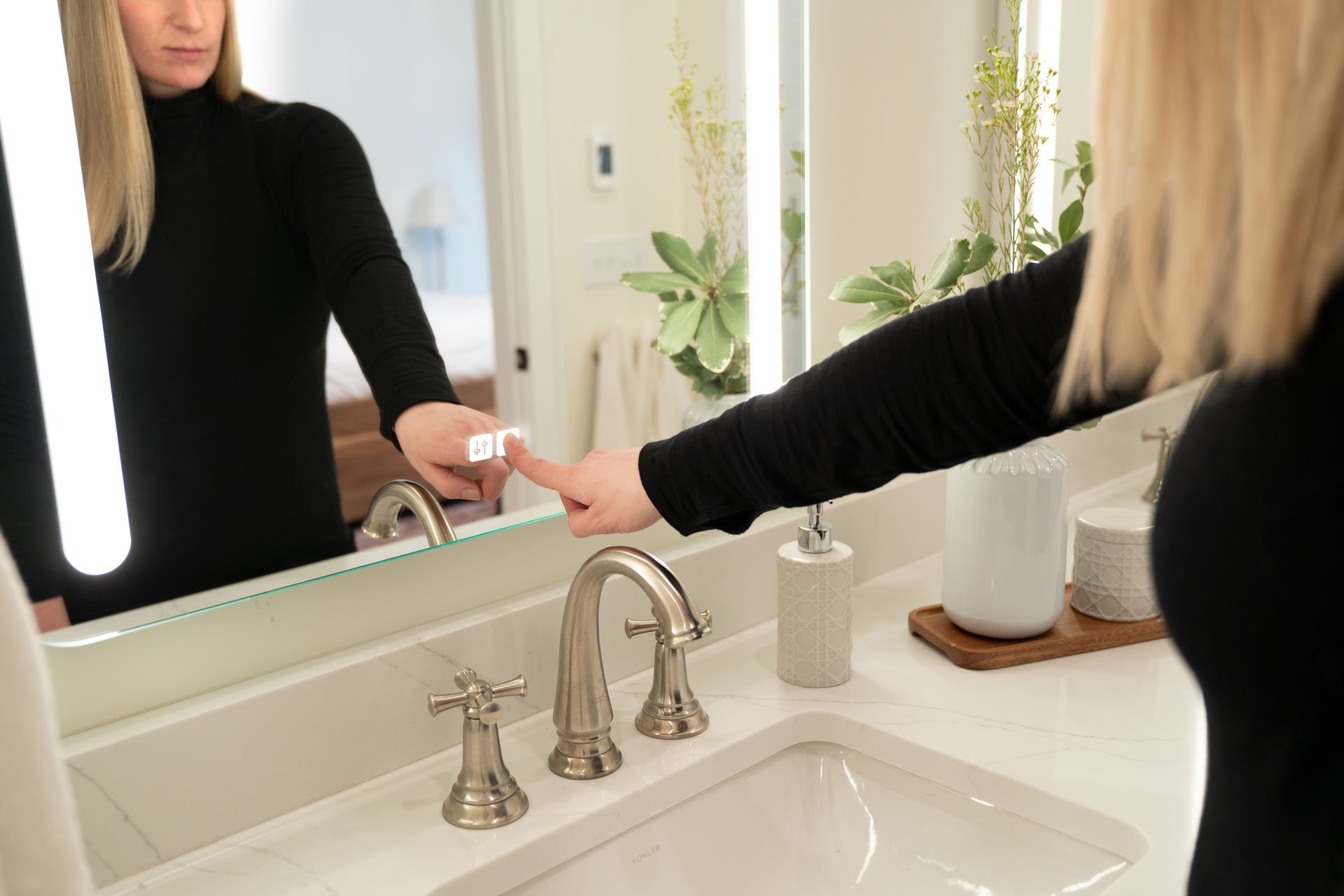 ---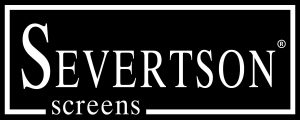 Severtson Screens Enhanced SAT-4K Acoustically- Transparent Projection Screens
The enhanced next generation SAT-4K Acoustically-Transparent projection screen from Severtson Screens (www.severtsonscreens.com), a global leader in innovative and quality projection screens for the home theater, commercial, pro AV, and cinema markets, is now available. The SAT-4K has received tremendous accolades since its launch, and Severtson has built upon its success with its next generation which features an even finer weave that makes the viewing image even better than before. Made in the USA, the SAT-4K replicates the cinema experience in the home and commercial settings like no other projection screen on the market today.
The SAT-4K offers a seamless projection screen up to 15ft., 10in., and is also available as an option for Severtson's 4K thin/zero bezel fixed frame projection screen solutions. Acoustically-transparent, the entire sound stage can be placed directly behind the screen at the same horizontal axis, allowing the vocals and the special effects to be completely in sync with the brilliant images on display. This will allow for a completely immersive audio and video experience. Available in Impression, Deluxe, and Deluxe Curved configurations, the SAT-4K screen meets or exceeds all industry standards for optimum video and acoustic performance, providing reference quality reproduction of the digital image combined with true fidelity of the original soundtrack.
Custom and standard sizes are available. Severtson asks that customers contact them directly for individual pricing for their specific needs.
For more information, please visit www.severtsonscreens.com,
call 480-610-5155, or email sales@severtsonscreens.com.

---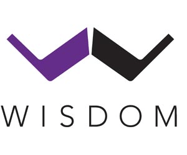 Sage Cinema Series Horizontal Line Source (HLS)
The first of its kind, the Sage Cinema Horizontal Line Source speaker was designed over six years to provide high dynamic output for large displays. The new HLS was specifically designed to deliver a new level in power and dynamics when your only option is to go above or below a large display such as the Samsung "The Wall" or the Sony CLED.
The Horizontal Line Source features the award-winning Sage 24" Planar Magnetic Drivers, six long linear excursion high-output woofers, and an all new MTM Planar Driver mounted between the two 24″ Planar Drivers.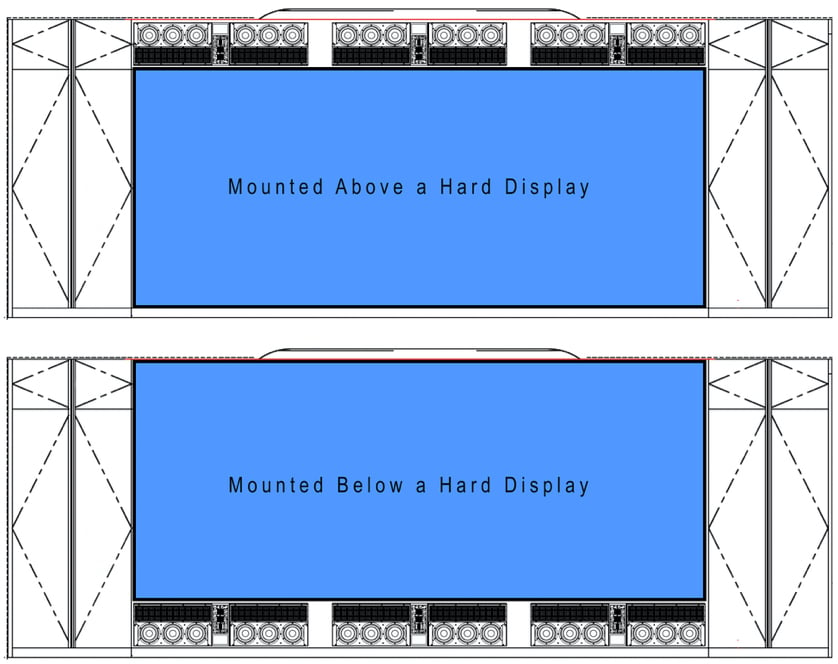 Line Source Power Over Distance

Line Source provides a much better power constituency than point source. This is great benefit when designing entertain net space in large modern open floor living space as well as multi tiers theaters.
Additional Info:
Shipping in Q3 2021
---