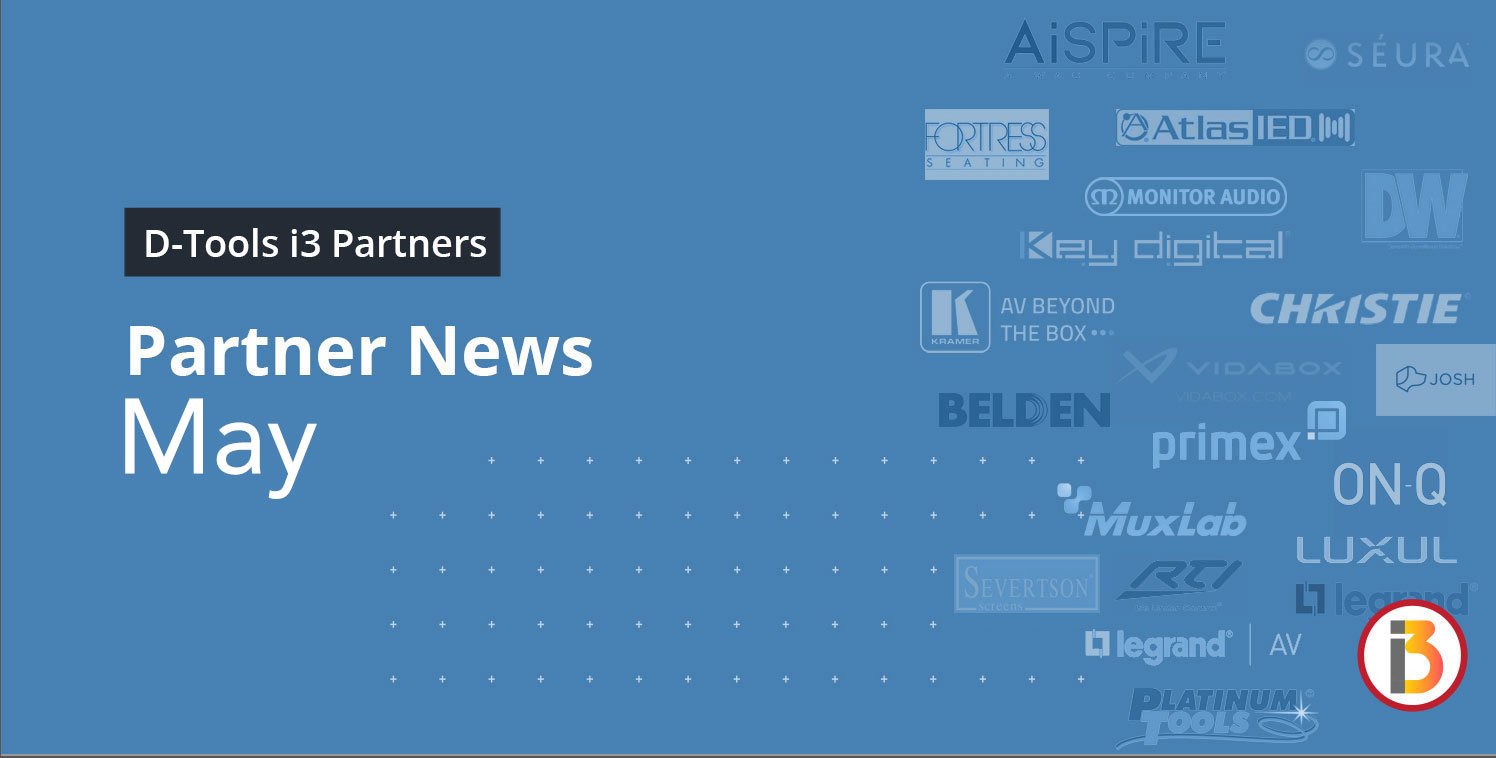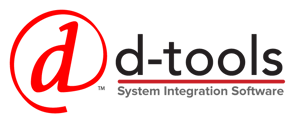 D-Tools i3 Partners realize the importance of bringing you their product information and have chosen to support the D-Tools user community by joining the program and making their product data directly available through D-Tools software. Read on for the latest supplier company news and product updates.
---
---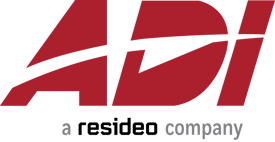 Systems Design Support
Do you have a large or complicated project coming up? You can seamlessly integrate systems with ADI's assistance. ADI's Systems Design team provides recommendations and best practice knowledge to ensure successful system integrations. Our team of experts can help dealers and installers find the right products, solutions and technologies for the job while giving the know-how and best pricing to facilitate the process.
You can get help with:
Product specifications and comparisons
Recommendations for your projects
Integration tips
Quotes for project buildouts
Finding compatible selections within ADI's product selection
---

AiSPiRE is a must-have lighting brand designed with custom integration in-mind to elevate the human experience of light while connecting on a deeper level in your space. AiSPIRE provides the broadest offering of LED lighting products for connected living with engineering advancements in recessed, landscape, architectural, decorative and tape lighting products. Comprehensive, groundbreaking low voltage and line voltage lighting systems offer human centric lighting with flexible tuning, control, dimming, and installation ease while reducing the carbon footprint. Low Voltage Remote Power Supplies easily plug into a wall receptacle to provide Class 2 power for a system- the perfect complement to a complete offering of low voltage luminaires available to outfit your entire space.
AiSPiRE Connected Lighting products are developed to integrate with leading control platforms such as Control4, Legrand, Vantage, Josh, Lutron and Crestron. In-house teams, as well as third-party software developers, enable customized program and hardware development to stretch the limits of how luminaires can serve you better within each control company ecosystem. Visit www.aispire.com.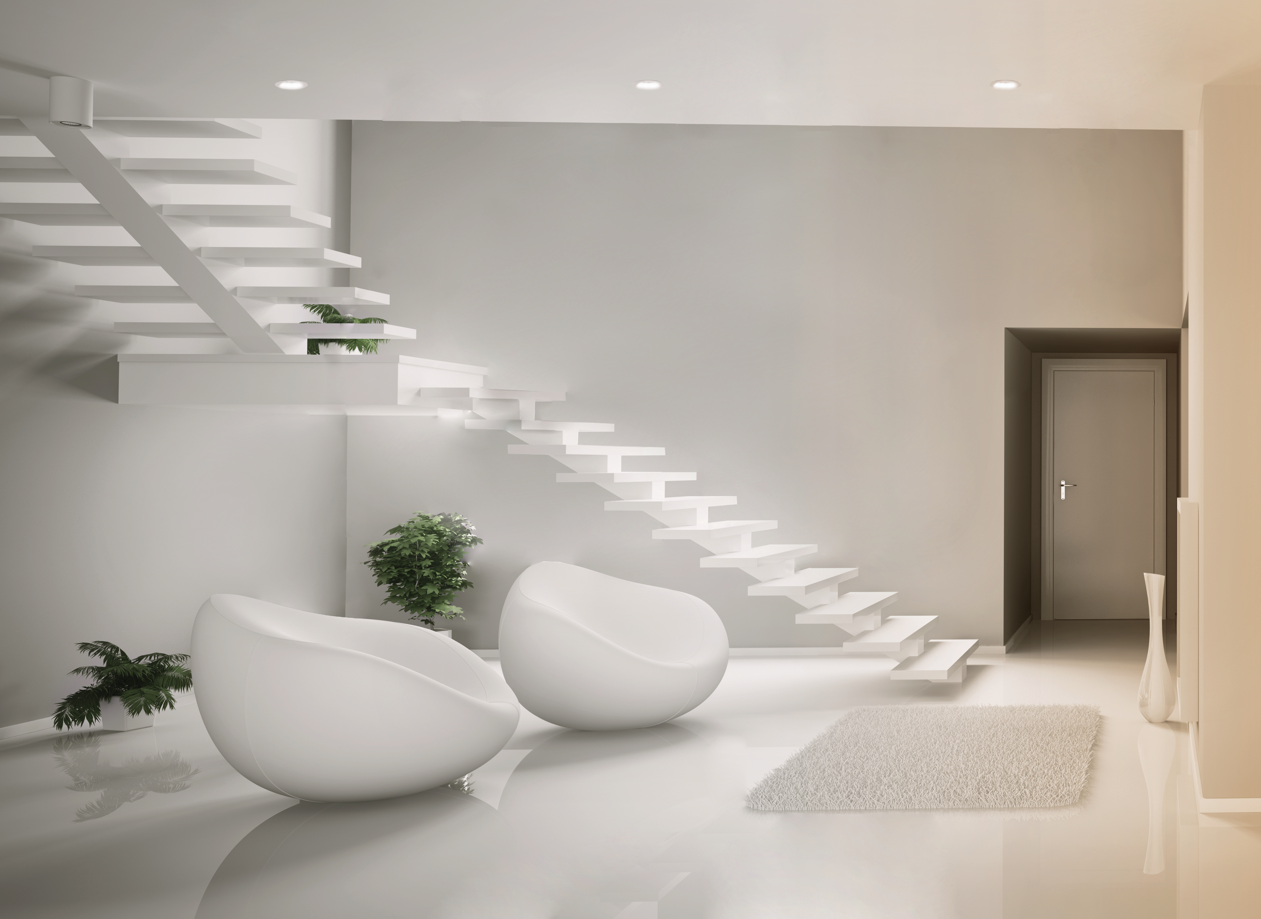 ---

Recognizing the need for high-quality solutions that meet critical mass communications and life safety standards across Europe, AtlasIED is showcasing a full array of EN54-24 approved loudspeaker solutions. Newly certified additions in its ALA column line array, SM all-weather surface-mount, FS horn and FAP Strategy II in-ceiling lines will all be readily available to integrators through the company's Belgium warehouse.
AtlasIED's EN54 certified loudspeakers have also been tested and approved for the United Kingdom's equivalent certification for use in life safety and voice evacuation systems, ensuring compliance with the strictest local standards, testing methods, and performance criteria for use in both outdoor and indoor environments throughout the region.
All EN54-24 certified loudspeakers function seamlessly with AtlasIED's award-winning Atmosphere™ digital audio platform, which is now approved for sale and use in Europe and the United Kingdom. Atmosphere harnesses the life-saving technology found in all of the brand's EN54-24 compliant offerings into a platform that is simple and intuitive to configure, install and operate.
Such a wide variety of loudspeaker styles affirms AtlasIED's commitment to finding the ideal solutions for critical environments across industries, including transportation, corporate, education, industrial, and healthcare.
---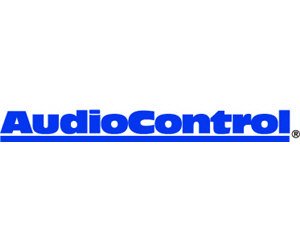 AudioControl Introduces the BLX-1K Bi-Directional Signal Extender
Engineered as the ultimate signal-extending solution for professional A/V installers, the BLX-1K provides superior analog audio-over-Ethernet performance up to 1000-feet
AudioControl has introduced the BLX-1K bi-directional signal extender that sends and receives a fully-balanced, analog audio signal up to 1000-feet over standard Ethernet cable. Professional A/V installers often encounter projects that require long cable runs, and the BLX-1K has been engineered as a premium solution to efficiently address these challenges.
"A/V professionals look to AudioControl for innovative solutions that enhance system performance while improving overall efficiency on the jobsite," explained Chris Kane, VP of Sales & Marketing at AudioControl. "The BLX-1K delivers superb audio quality over long runs, overcoming a critical challenge for installers while retaining the exceptional clarity and detail customers demand."
Highest Quality Solution for Long A/V Runs
Manufactured to the highest standards by AudioControl, the BLX-1K provides professional A/V installers with a premium, bi-directional signal-extending solution that is ideal for projects with considerable distance between devices. Designed to be used in pairs at both ends of the signal path, each BLX-1K contains a 2-channel receive stage as well as a 2-channel transmit stage, enabling content to travel in both directions across a span of Ethernet cable. The BLX-1K comes equipped with an external power supply for easy connection and ultra-quiet performance. Delivering a stout output of nearly 8-Volts RMS, the BLX-1K rejects noise, providing a pure, crystal-clear audio signal over long Ethernet runs—the ultimate problem-solver for A/V installers.
The AudioControl BLX-1K has a suggested selling price of $180 is shipping to dealers now.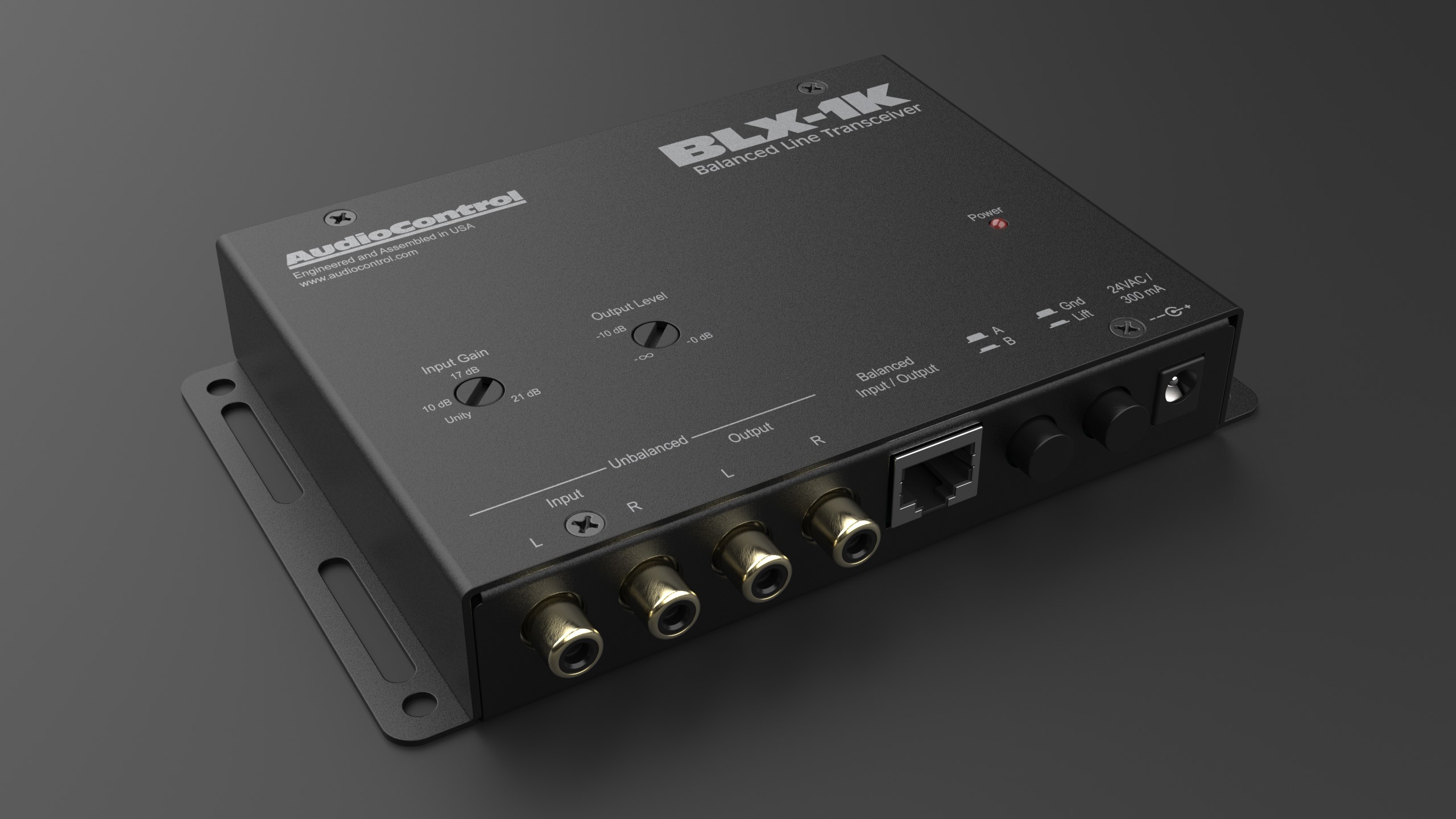 ---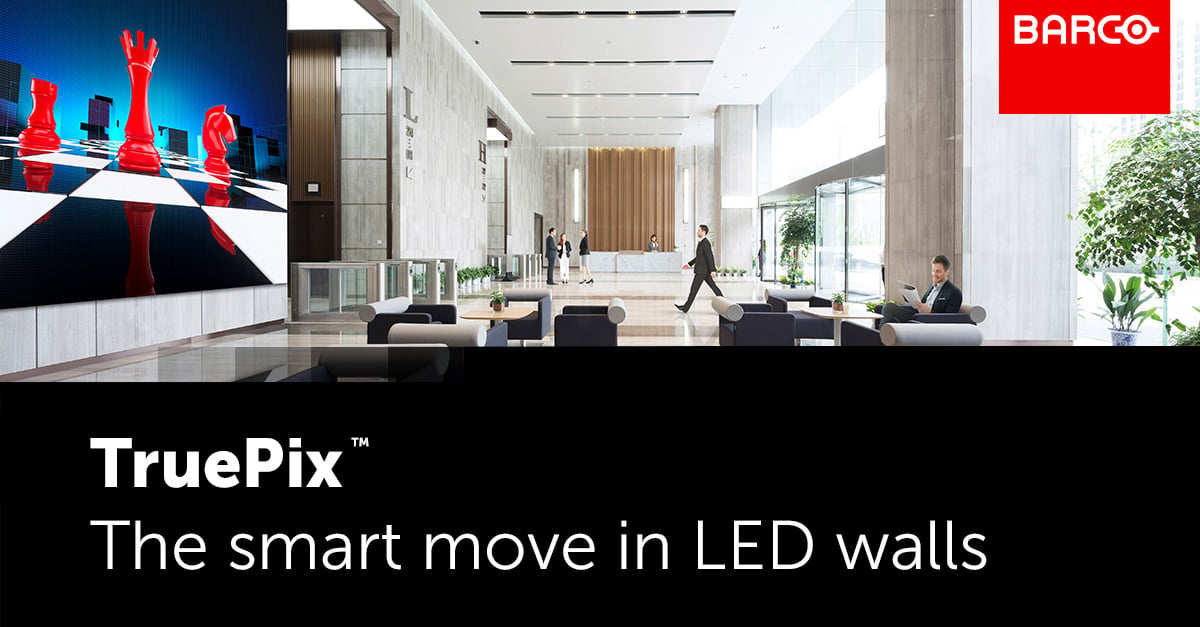 TruePix is Barco's new flagship indoor high-resolution LED platform. The 27" inch tiles, with a 16:9 aspect ratio, range from 0.9 mm to 1.9 mm pixel pitch. TruePix is designed for control room, corporate and broadcast visualization applications and supports both environments exposed to ambient light and controlled lighting environments.
TruePix sets a new standard for the LED video wall experience based on decades of experience. The solution brings content to life as intended and ensures predictable, truly seamless outcomes, by combining smart engineering and InfinipixTM Gen2, the next generation of Infinipix™. Smooth and efficient operations are guaranteed 24/7, next to full peace of mind.
Barco TruePix' smart engineering introduces a unique mechanical concept for risk-free and precise installations, eliminating visual distortion. This unmatched seamlessness and flatness are achieved through guided module placement and self-leveling mounts. The next generation of Barco's proprietary InfinipixTM processing – InfinipixTM Gen2 – guarantees full image integrity at any brightness level, together with superb color accuracy. It flexibly and automatically supports any content need while reducing eye fatigue.
Smooth and efficient operations are guaranteed 24/7 through uninterrupted data flows. Users can reduce the carbon footprint by using the EcoPower standby mode. 10 years of dedicated service and support (ensuring a uniform viewing experience) and remote cloud-based video wall management, allow for peace of mind during the entire product lifetime.
Further Reading > https://www.barco.com/en/page/truepix
---

Don't Sweat the Small Stuff
Have you ever had a job grind to a halt because you don't have that one key $5 part? Are you tired of having your materials show up in 10 different boxes from 10 different vendors? It's not our favorite experience either. In fact, that frustration was part of the motivation behind Custom Install Supply, which would later give rise to Cleerline Technology Group. Cleerline's founders wanted you to be able to find all the parts you need in one place, and our fiber optic solutions are now carrying that idea forward.
As you probably know, we have fiber optic cable configurations designed to cover most common applications, from outdoor direct burial environments to indoor data centers. Our fiber cables use SSF™ technology for strength and ease of use. Plus, our fiber optic connectors are so easy to install that you can terminate them in as little as one minute! We also have hardware solutions, like enclosures.
All of this is great, but what if you just need to couple two terminated cables together to be able to move forward? Try a feedthrough adapter! Or what if you just need to pull a terminated cable safely? We have a variety of pulling eye kits.
Check out our lesser-known accessories at cleerlinefiber.com. You can find these in under Tools in our product catalog, plus some items, like Fanout Kits, are also cross-listed under Connectivity.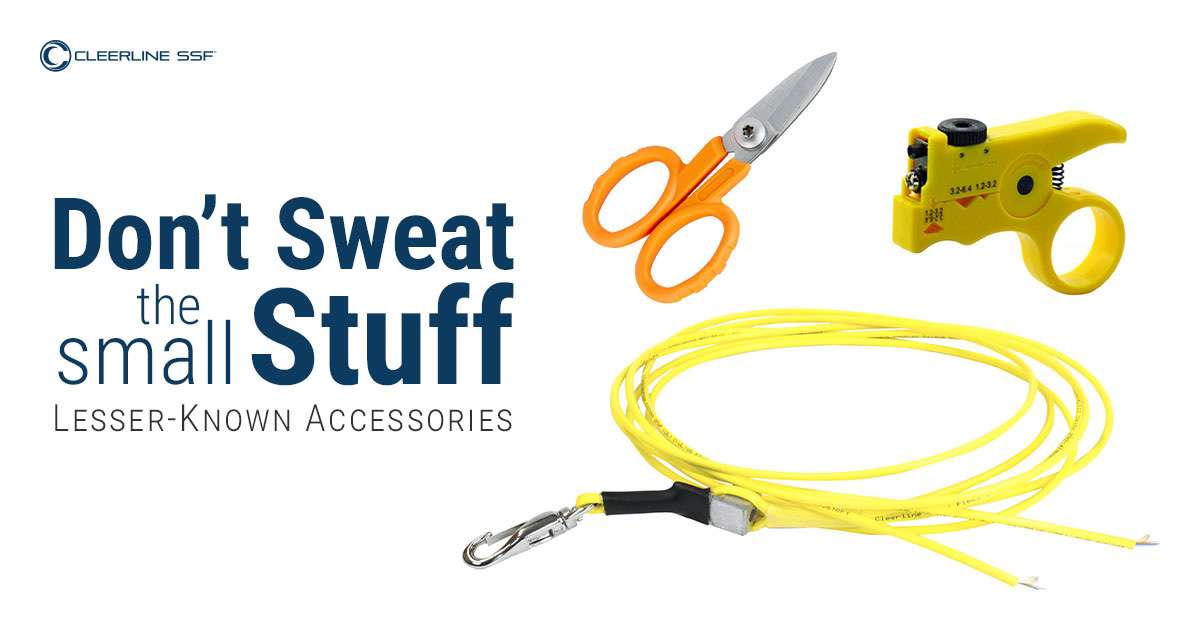 ---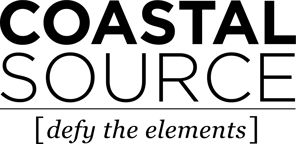 COASTAL SOURCE INTRODUCES NEW AUDIO PRODUCTS
COASTAL SOURCE | CAS900 AMPLIFIER
Fully DSP-enabled outdoor amplification system delivering a total of 900W between four channels.
The CAS900/4 sits between the CAS600/4 and CAS1200/4, able to handle up to 6 speakers + 3 subs. It is designed for exterior wall mount applications for any of our speakers. It comes ready with dual 5P Line Level Inputs. The four programmable channels offer unrivaled control and flexibility, and the amps come preset for your exact system.
COASTAL SOURCE | SAS160
Ready for Bluesound PowerNode
Unlock the world of high-fidelity streaming with the SAS160, an IP68 enclosure with thermal venting, and an internal heat sink plate that keeps the Bluesound PowerNode performing optimally. The SAS160 enclosure features all IP68 I/O connections: RJ45 network, 5P line-level input, and CC speaker level outputs. Note: It doesn't include a PowerNode, but it features a PowerNode mounting bracket and a 10' SJTW power cord to install your component easily.
They are designed for wall-mounted applications as a Self-Contained Audio System utilizing Bluesound streaming and amplification for a small outdoor audio system. The 5P Line Level Input allows external sources (such as an outdoor television) to be used as additional Bluesound inputs.
For additional details, log onto your account on the Coastal Source dealer portal: https://dealer.coastalsource.com/products/outdoor-audio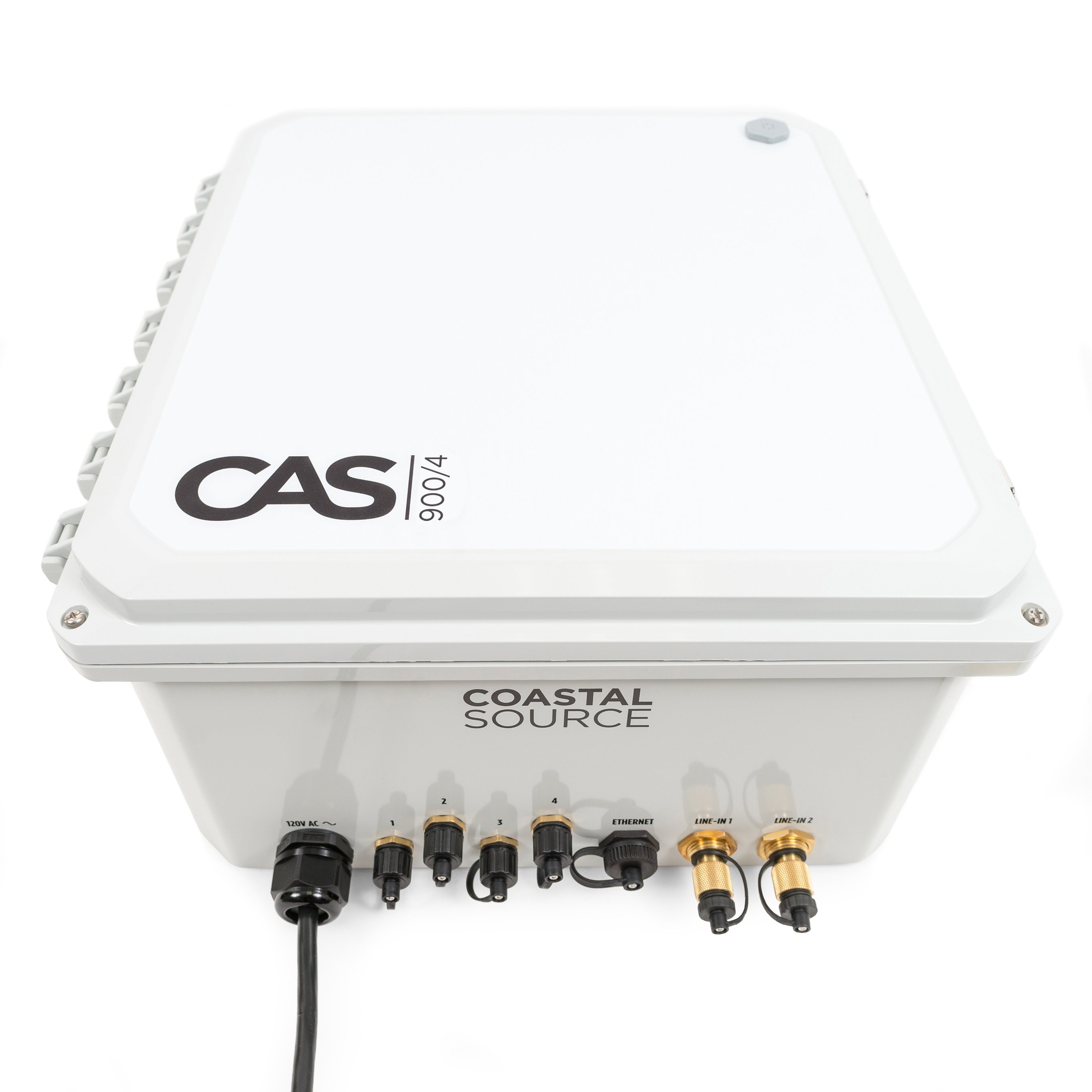 ---

Top 5 Reasons to Choose Da-Lite's Tensioned Advantage® and Advantage with SightLine™
Da-Lite's new cable drop feature, SightLine™, is now available with the tried-and-true Tensioned Advantage® and Advantage electric screens. Here are the top 5 reasons you should select this for your next project.
Enhanced Aesthetics
With SightLine, the traditional black drop at the top of the screen is replaced with a thin cable drop system. This gives the impression of a floating screen and delivers results that are simply stunning.
Adding to the aesthetics, the exposed space between the ceiling and screen preserves the architectural interests of the room, the way the architect intended.
Easy Ordering
Ordering an electric screen has never been easier. In the past, you had to specify the drop distance on a screen when ordering. Since the cables accommodate a range of drop distances up to 70", that's no longer needed. You also don't have the hassle of custom drawings and approval.
Simple Installation
Installing our electric screens has just gotten a whole lot easier. With the SightLine feature, the installer can set the down limit on site to any distance up to 70". Adjustments can be made in ¼" increments, and you can make as many changes to the height as needed.
Future-Proof Projection
The height adjustability of the screens will easily accommodate projector upgrades. This guarantees Tensioned Advantage and Advantage with SightLine are solutions you can use for years.
Versatile Use
Tensioned Advantage and Advantage with SightLine are great for boardrooms, conference rooms, lecture halls, multi-purpose spaces, home theatres and more.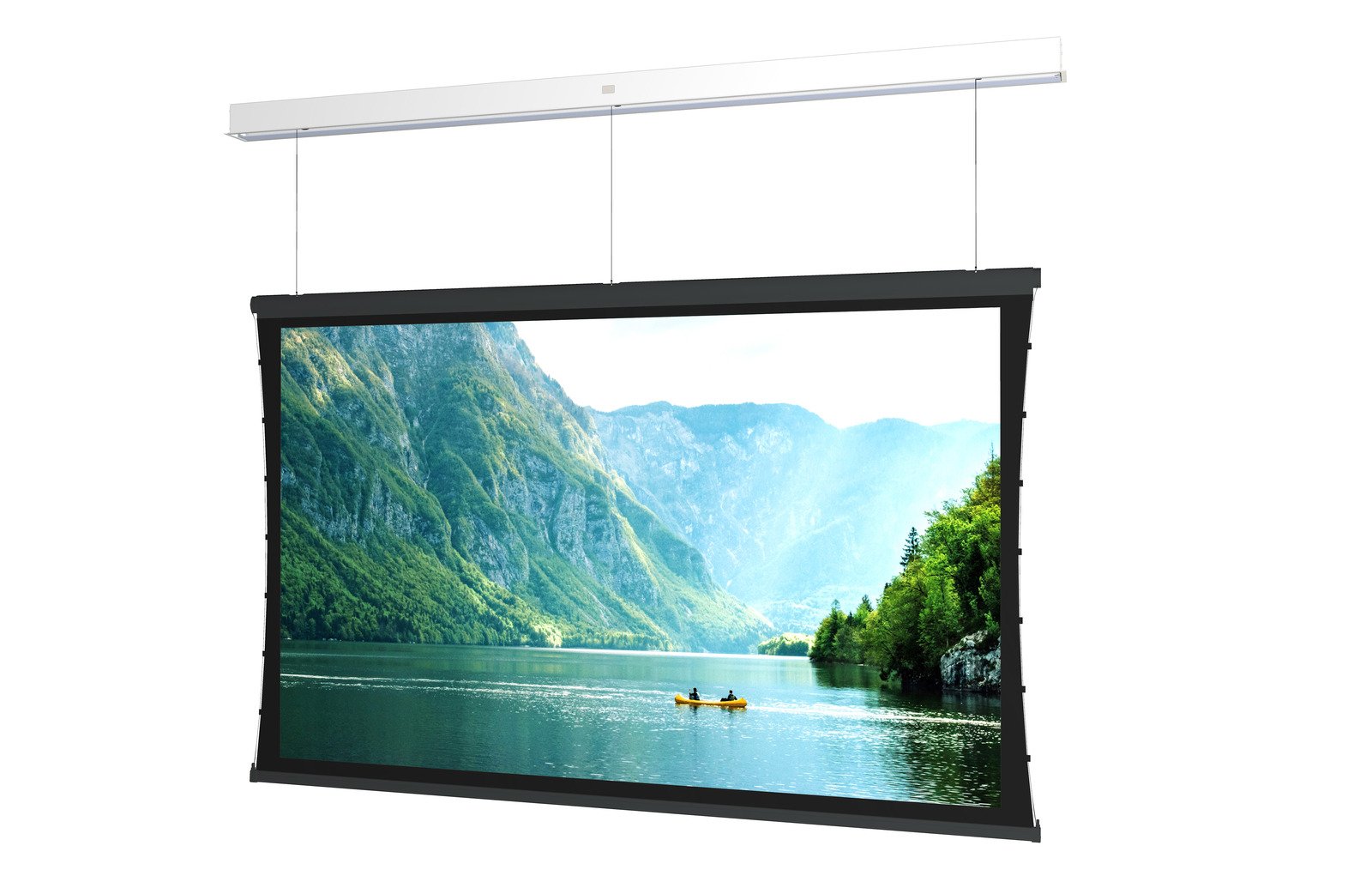 ---

DW MEGApix 5MP Turret IP Camera with Built-in White-Light LEDs
This NDAA compliant MEGApix IP camera (Model DWC-MT95WW28TW) delivers crystal-clear color images at 5MP resolution at real-time 30fps with White-Light LEDs built-in. The IP67-rated turret camera features a 2.8mm fixed lens and a 360° camera gimbal for absolute view adjustment. The White-Light LEDs offer up to 100ft range for quality color video in any lighting condition. Added intelligence includes line crossing, perimeter intrusion, video tampering detection and object classification. All MEGApix cameras are ONVIF conformant, assuring their successful integration with any open platform solution on the market. Learn more at www.digital-watchdog.com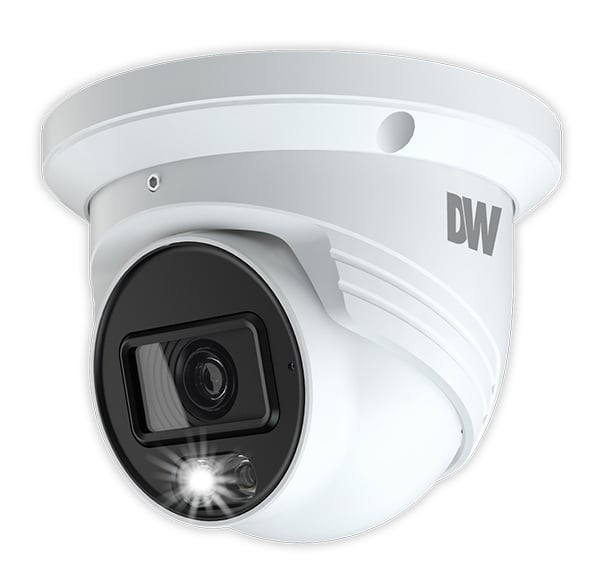 ---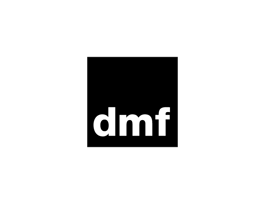 Don't Tear Open that Ceiling
DMF Lighting's new M-Series Remodel Housings bring all the features of our redesigned housings to closed ceiling applications. Featuring a simple cut out fit and pop out spring clips, these new options allow the DID Series to install without having to completely open the ceiling. Click here for more information on this and all other new M-Series options.
The M-Series makes installation more versatile, precise, and easier than ever. New construction, remodel, or retrofit, the DID and M-Series pairs superior aesthetics with the best performing lighting in the industry. All these options are available to order from the DMF Portal now.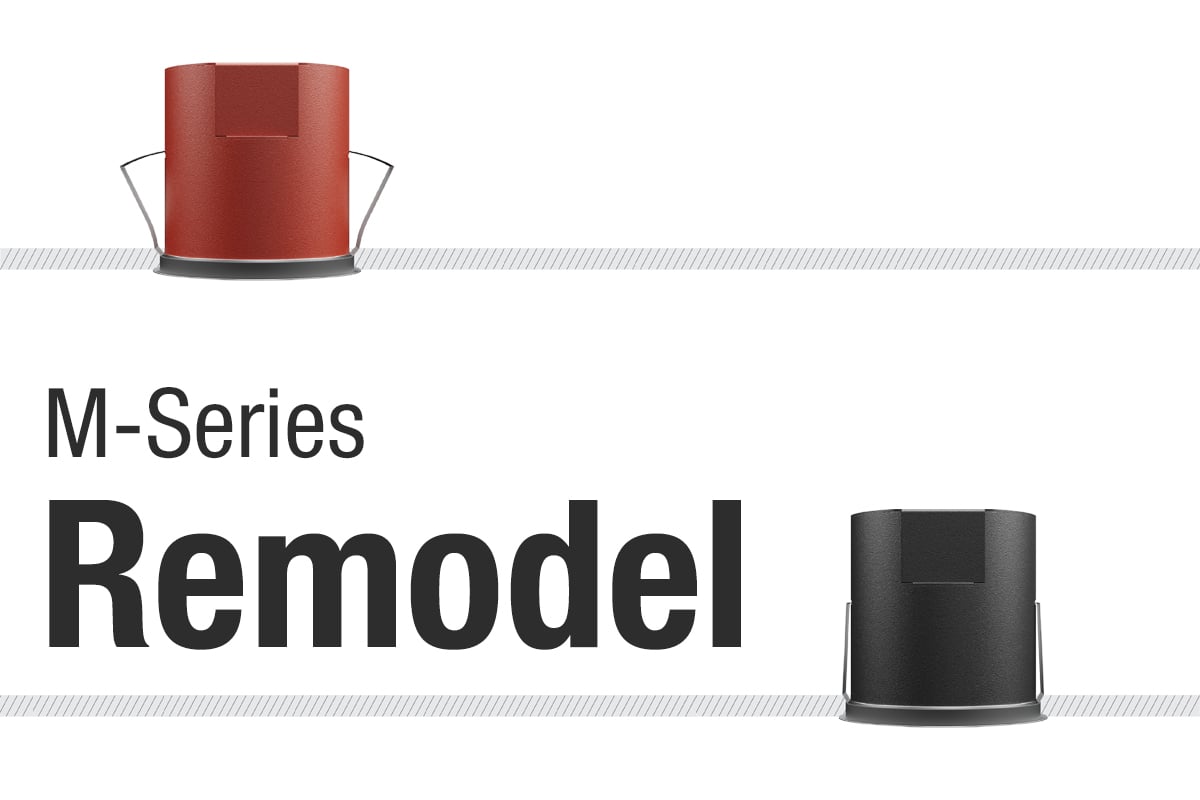 ---

A Monster is coming to satisfy your viewing desire for an affordable LARGE viewing experience, and it's called Laser TV.
Pricing begins at $2999 (100L5 after promo) top out at $4999(120L9 after promo). Yes, that's a lot of TV for the money!!
Plus, there has been a lot of great press, awards and reviews around our L9 series TriChroma Laser TV since its introduction. Below is our updated link displaying just a few examples.
https://www.hisense-usa.com/tv-and-audio/televisions/all-tvs/100L9G-CINE100A_100-trichroma-laser-tv
---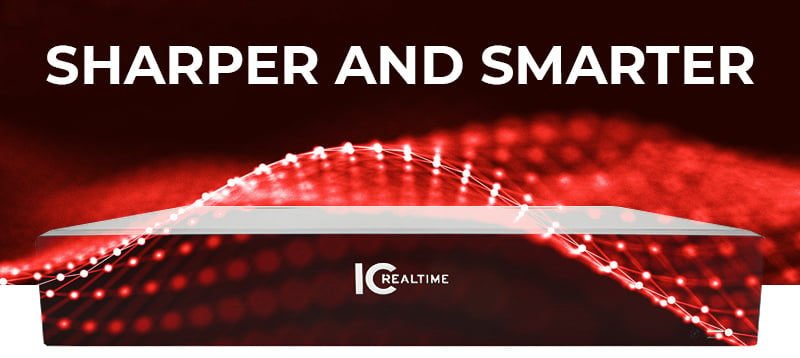 NVR-FX24POE-1.5U4K1 is ICRealtime's latest and most advanced TAA-compliant, packing multiple cutting edge functions and features:
With this immense processing and storage capacity, the new NVR-FX24POE is a "one and done" POE camera solution for up to 24 cameras.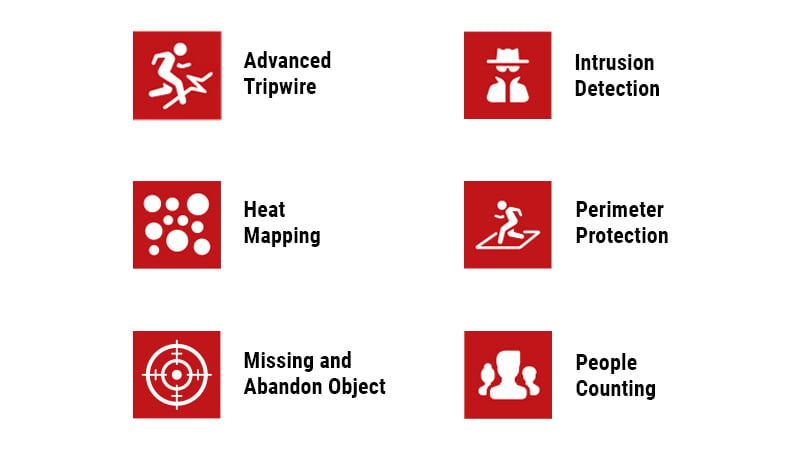 ---

Jabra PanaCast 50
Prepare your meeting rooms for hybrid work collaboration with Jabra PanaCast 50 and Microsoft Teams as well as Zoom Rooms. Jabra PanaCast 50 enables everyone in the meeting to see the whiteboard content, whether they're physically in the room or not – and all without the need for an additional content camera. Check out the industry's only Teams Certified intelligent video bar delivering an unobstructed 180° field of view for your participants, while simultaneously enhancing and sending your whiteboard content.
---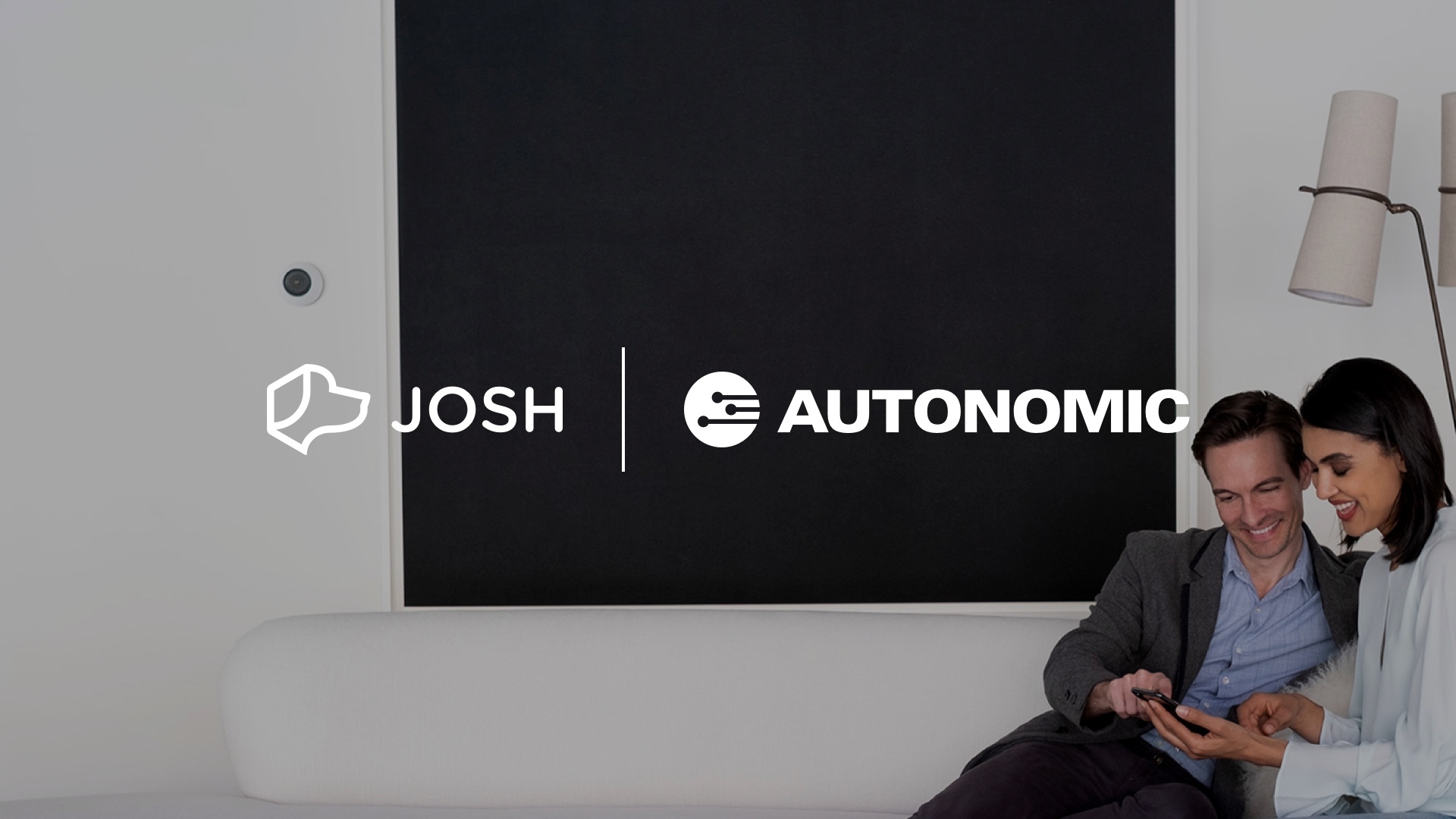 Josh.ai & Autonomic Partner to Transform Luxury Audio Experiences
Home technology professionals now have a complete voice-controlled audio solution in their arsenal thanks to Josh.ai's integration with Autonomic amplifiers and streamers.
Josh.ai continues expanding the power of artificial intelligence in the home with its support of Autonomic, an industry leader in custom audio products. Integration with eSeries MMS streamers, as well as Autonomic's full line of multi-room amplifiers, enables Josh.ai's proprietary voice automation and intuitively designed app to provide convenient music access throughout a user's living spaces. Autonomic clients are now empowered with natural and secure voice commands, like:
"Ok Josh, draw the west sheers, listen to Yo-yo Ma in the den and dining room, and set the volume to 25%."
The integration provides feature parity across Josh.ai's app and voice interfaces for content search, zone grouping, and transport control. Users will seamlessly be able to search for their favorite songs, artists, albums, and playlists across supported streaming services. With the highly anticipated release of Mirage OS 7.0, Apple Music®, Tidal®, Spotify®, SiriusXM®, Pandora®, iHeartRadio®, and TuneIn® are all available for Autonomic clients to enjoy in high resolution audio. Autonomic local music content that is saved as favorites or playlists will also be accessible at launch.
Once Josh.ai is deployed, each Autonomic device is automatically detected on the network along with all compatible streaming services that are signed into the local Autonomic system. As part of the Josh.ai AV Setup workflow, Autonomic streamers and amplifiers are then configurable as input sources and output zones respectively throughout the home. Beyond native control in a standalone Autonomic multi-room audio system, Josh.ai also can access Autonomic streamers when routed through Crestron SIMPL, Crestron Home, and Control4 audio distribution.
---

Kaleidescape and Keith Yates Design Strategic Partnership Delivers Gold Standard for Acoustical Excellence and Design
Kaleidescape, maker of the ultimate movie player, and Keith Yates Design (KYD), the world-renowned master of the science of theater design and acoustical engineering, announced a strategic partnership that raises the bar for cinematic experiences in the home. KYD, with its award-winning versatile creative designs and acoustical engineering, is the preferred choice for Hollywood's elite customers, often selected by major directors, producers, sound specialists, and cinematographers.
"Keith Yates Design and Kaleidescape have a common goal in delivering a deeply inspired immersive theater experience that is unique, customized, and shapes the entertainment space," said Tayloe Stansbury, CEO, Kaleidescape. "KYD's design, combined with Kaleidescape, delivers unrivaled acoustical movie magic, which is why we are working with them to design the Kaleidescape Movie Lab at our corporate headquarters."
KYD has been specifying Kaleidescape systems for decades to offer its clients the best performance and user experience. Now the Kaleidescape content team will utilize the KYD-designed lab to ensure all movies released on its movie store deliver the reference-quality experience customers have come to expect from Kaleidescape.
"Kaleidescape makes the industry's best movie servers and players, and we use the system for all our calibrations when we do quality control on a commissioned KYD home theater," said Keith Yates, president and chief creative officer, Keith Yates Design. "A KYD designed and engineered cinema experience is enhanced and further resolved with the performance advantages only available with Kaleidescape's higher fidelity video source material and lossless audio, making everything in the theater optimized to deliver the best performance."
In celebration of this partnership, every KYD theater commissioned with a Kaleidescape system will come with a unique, one-of-a-kind, bound book highlighting the design and engineering of the KYD theater.
---

InfoComm is right around the corner, and Kramer is excited to showcase our new brand identity and latest solutions! Come visit us at Booth W723 to experience the new Kramer, the latest technologies and solutions, and meet our team! If you are not yet registered for InfoComm, use our passcode (KRA587) to gain access to the exhibit hall for FREE.
Kramer is creating audio-visual experiences that are more engaging, more inclusive, and more connected than ever before; with intuitive, seamless technology that breaks down walls, bridges gaps, and makes people feel closer together. Join Kramer's audio-visual revolution and experience the new brand at InfoComm 2022!
We hope to see you in Vegas!
---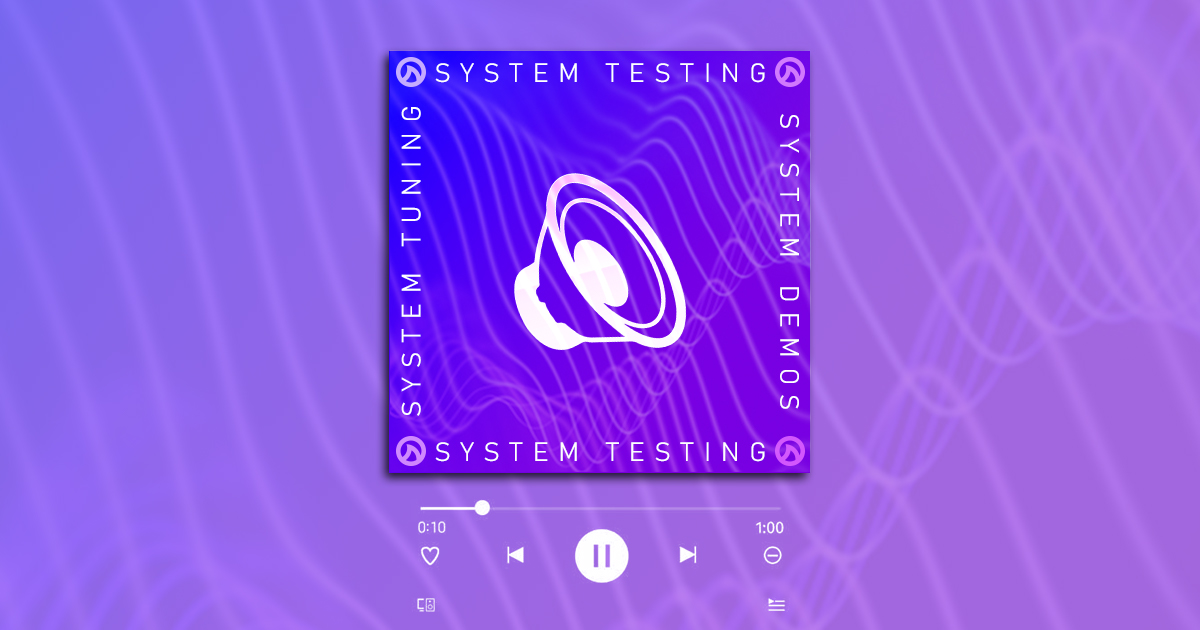 Our Favorite Songs For Testing, Tuning, and Demoing Audio Systems
In order to understand why we've chosen these specific songs, we ran each track through a Frequency Analyzer and charted critical frequencies during playback.. Get More!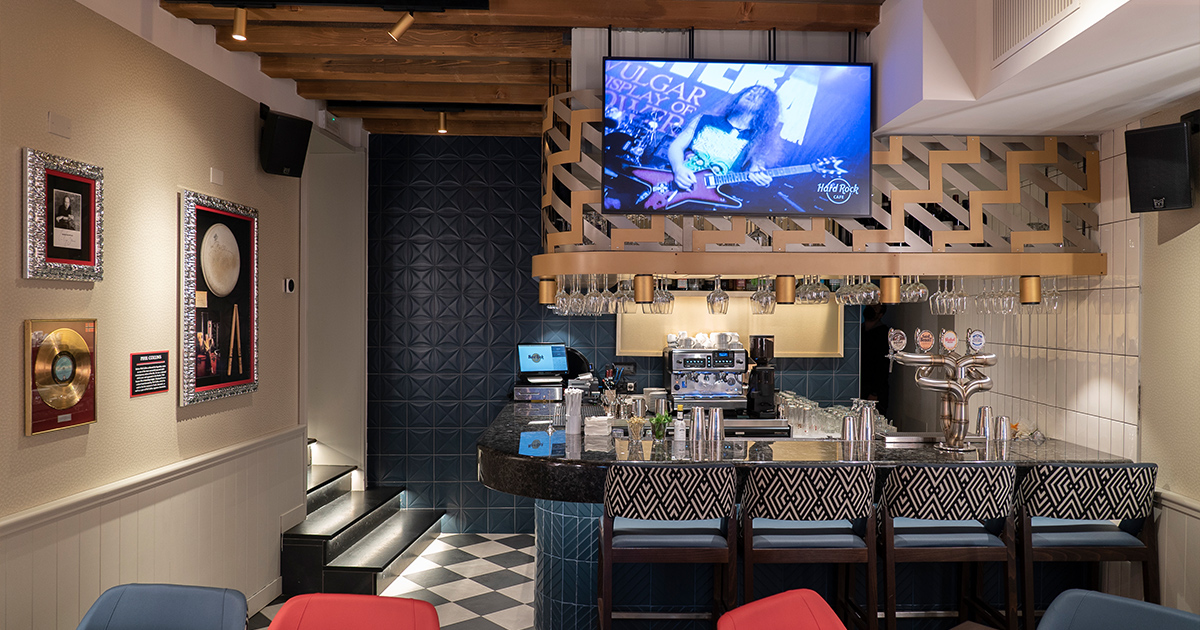 What It Takes To Power The Audio System at the Legendary Hard Rock CafeThe power of Rock 'n' Roll is being heard and felt at the newly-opened Hard Rock Cafe in Verona, Italy, thanks to a set of Dante Connect Series amplifiers.. Get More!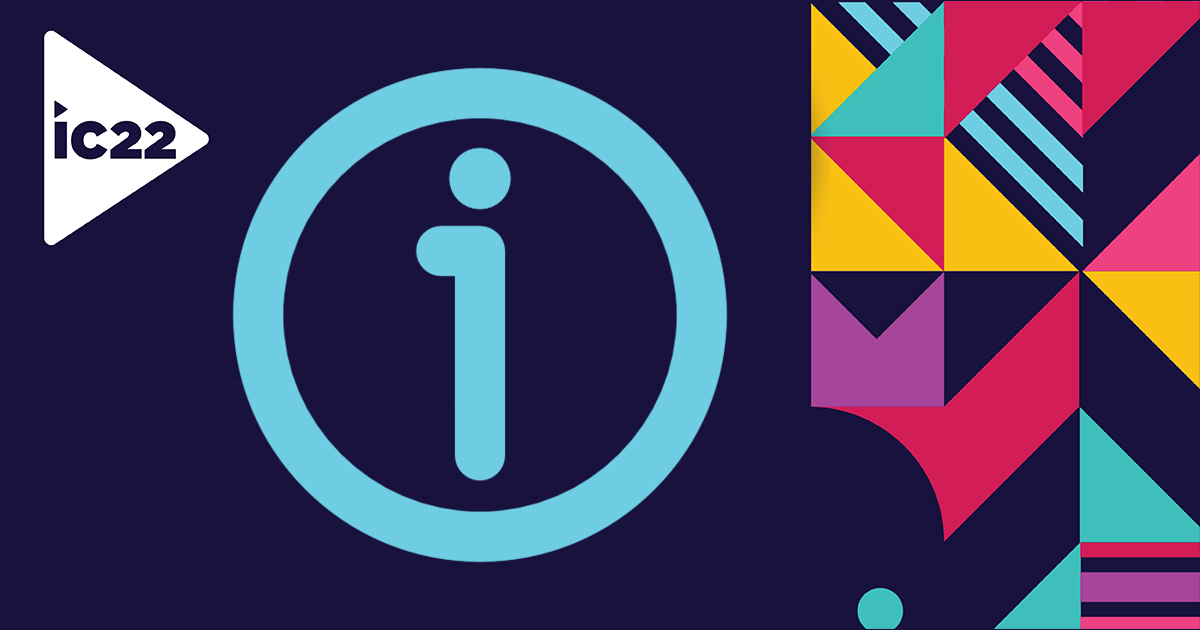 13 Things You Should Know If You're Heading To InfoComm 2022We've combed the official InfoComm 2022 site for information that might actually come in handy during the chaos of the show.. Get More!
---


Vantage Strategic Fixture Alliance Partners
Interior lighting can enhance the living experience with simple planning and vision. But without the right light fixture in place, spaces fall short of their potential. By partnering with leading light fixture manufacturers, LHUMAN offers the widest selection of human centric lighting and color-tunable fixtures to fit any project needs. Legrandhas added even more fixture companies to its Fixture Alliance Program. Now the alliance includes: AiSPIRE, Circa Lighting, Colorbeam, DMF Lighting, Environmental Lights, LF Illumination, Lucifer Lighting, No. 8 Lighting, ProLuxe, Pure Edge Lighting, and Tech Lighting. As part of this alliance there is a 5+5 Dealer Profit Promotion (DPP). With DPP, projects featuring both Vantage and a qualified alliance partner will receive a 5% discount from both brands when an order is placed. To qualify for the promotion, which runs to July 1, 2022, projects must be registered by a dealer or sale rep.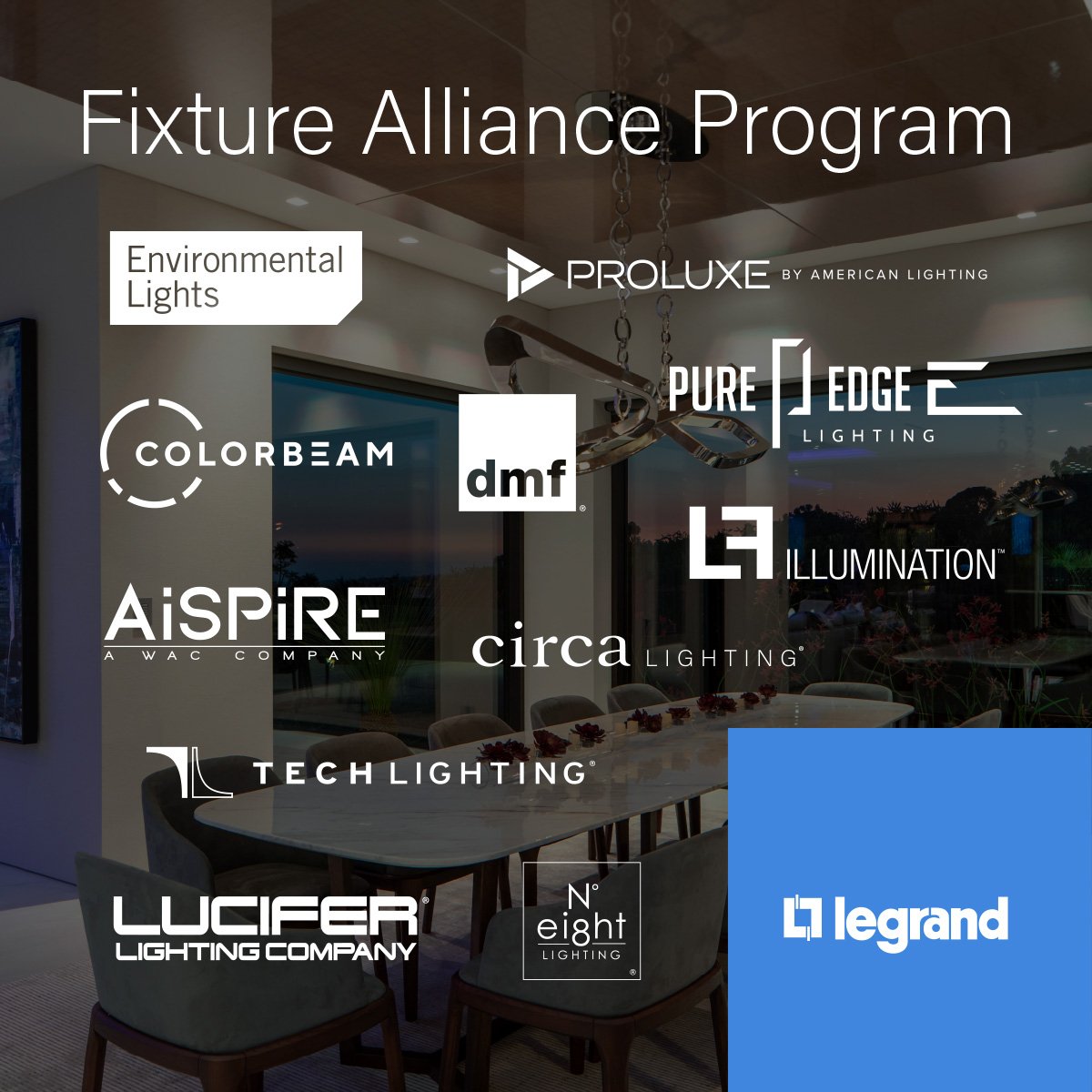 ---

Automate, Collaborate, and Control with One Cable

Introducing the New HDMI, VGA, and USB 2.0 Extender with Automated Display Control by Liberty AV
An essential product for the classroom, training room, corporate, or conference room. Our solution is used anywhere HDMI, VGA video, and USB 2.0 switching/extension is required for interactive whiteboard display or to automate monitors, projectors, collaborative cameras, or microphones.
This 3x1 auto-switching Liberty AV product will support 4K compatible with a max resolution of 4K@60Hz / 4:2:0 8-bit deep color.
An additional analog audio input is located on the transmitter wall plate that allows for independent audio pass-through to a compatible Liberty AV HDBaseT receiver (not included).
Program and automate TV display / projector ON status by using pre-loaded RS232 commands or HDMI CEC whenever a video signal is introduced to the system using either HDMI or VGA input. You can also automate the display power OFF after a specific amount of time has passed when no video signal is present.
You may choose to turn the display ON or OFF as well and switch from one input to another manually using the front-panel buttons on the transmitter face plate.
Complete the installation of the Liberty AV HDMI, VGA, and USB 2.0 Extender with Display Control with Liberty AV's extensive range of USB, HDMI, or VGA premium cables. Don't stop there — check out our entire line of premium cable solutions today!
Contact your Liberty AV Solutions team for more information.
---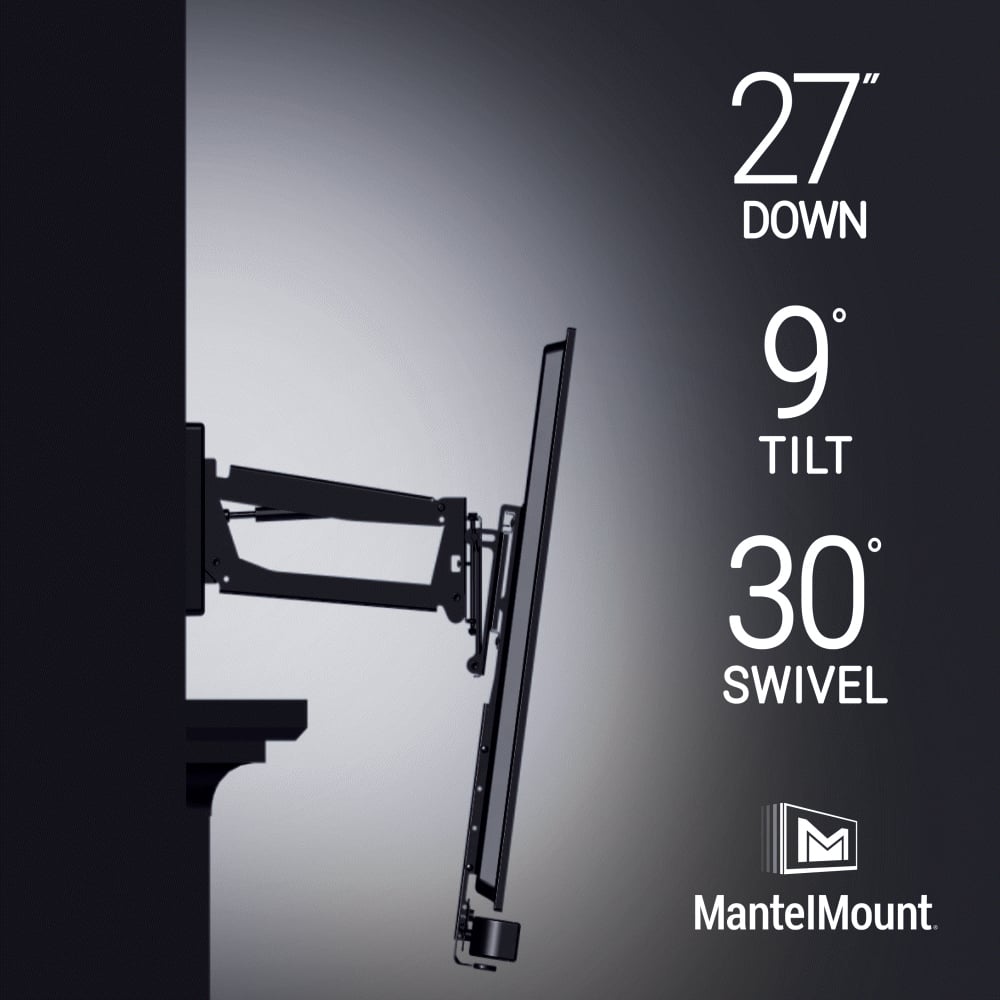 The Perfect Combination
27-9-30 is the perfect combination to a great TV viewing experience with 27" down, 9-degrees tilt, and 30-degrees swivel (up to 80-degrees swivel depending on model.) Other mounts are no match for our high on the wall functionality, thick quality steel or lifetime warranty. Check us out and you'll see - we're not your average TV Mount.
---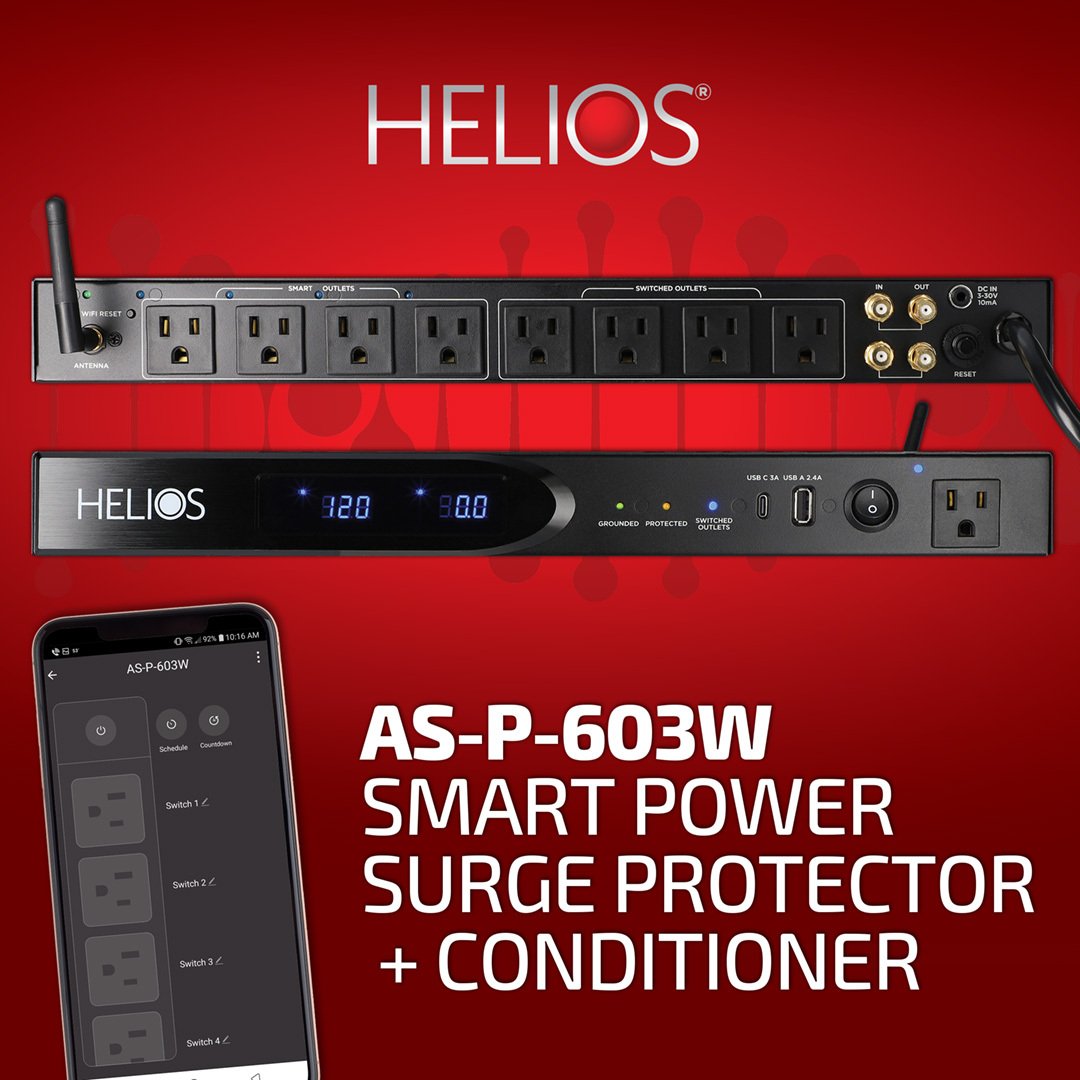 Helios® Smart Power Surge Protector and Conditioner From MetraAV®
Protect equipment and control powered devices from the palm of your hand with this Helios smart power solution. This robust surge protector and power conditioner allows the user to turn electronics plugged into the digitally controlled outlets on and off and create schedules from the free mobile app. This device can be trusted to prevent electrical damage to the most sensitive and expensive home theater equipment, while conditioning the power going to the connected devices or lines. No hub is required and the interface is intuitive, without the need for overly complex programming to create a remote control system.
The Helios AS-P-603W power center features a total of 9 AC outlets with 4 switched rear outlets, 1 easy-access always-on front outlet, 4 "smart" outlets controlled via the free mobile app, and 2 USB ports of USB A & USB C for portable device charging. This solution has overload protection and also protects equipment from a power surge of up to 2,160 joules. It has a 120volt/15A rating and 65dB EMI/RMI noise filtration to condition the power going to connected devices or lines.
This UL approved power strip is designed with the integrator in mind, with an 8ft cord, durable metal housing and is rack-mountable. The LED display makes it easy for an installer to know exactly how much power is running through the system. The mobile application allows the integrator to quickly create a remote control system for the end user without unnecessary bells and whistles.
4 digital "smart" outlets controlled via mobile app or remote control
4 switched outlets
1 front always-on outlet
2,160 joules of power surge protection
120V / 15A rating
2 pairs of coaxial connectors
65dB EMI/RFI noise filtration
Remote 12V DC trigger
---

High Performance Audio with Versatility and Style for the Outdoors
The Monitor Audio Vecta Series features two stylish, compact and versatile models with weather resistant properties. Cleverly combining architectural aesthetics with innovation and the high quality professional audio performance that Monitor Audio is renowned for, installers now have a solution with over 8 different installation configurations that can be used both inside and out.
The Vecta Series offers incredible flexibility and simple installation. Using cleverly designed brackets and a single point automatic connection system, Vecta can be quickly and easily mounted horizontally or vertically. Installers fix the bracket to the wall, and then simply drop the speaker in place and secure with a single screw. Not only does this installation method save integrators' time, but it also simplifies the complexity of installing speakers at height or at difficult angles.
The V240-LV adds further versatility in commercial applications with a 70/100V line level, allowing multiple speakers to be installed in a system without worrying about impedance matching or losses where long cable runs are required.
For the Vecta V240 and V240-LV, Monitor Audio has mounted dual 4" C-CAM metal cone drivers to the curved baffle to ensure a controlled sound field is delivered. This minimizes ceiling or wall reflections when mounted under eaves or in a corner, while still being wide enough for superior coverage when wall-mounted. The centrally mounted Gold C-CAM tweeter is horn loaded to ensure dispersion at the crossover point matches the mid-range, providing a smooth off axis frequency response.
Monitor Audio combines versatility, style and audio performance with its venerable Vecta Series.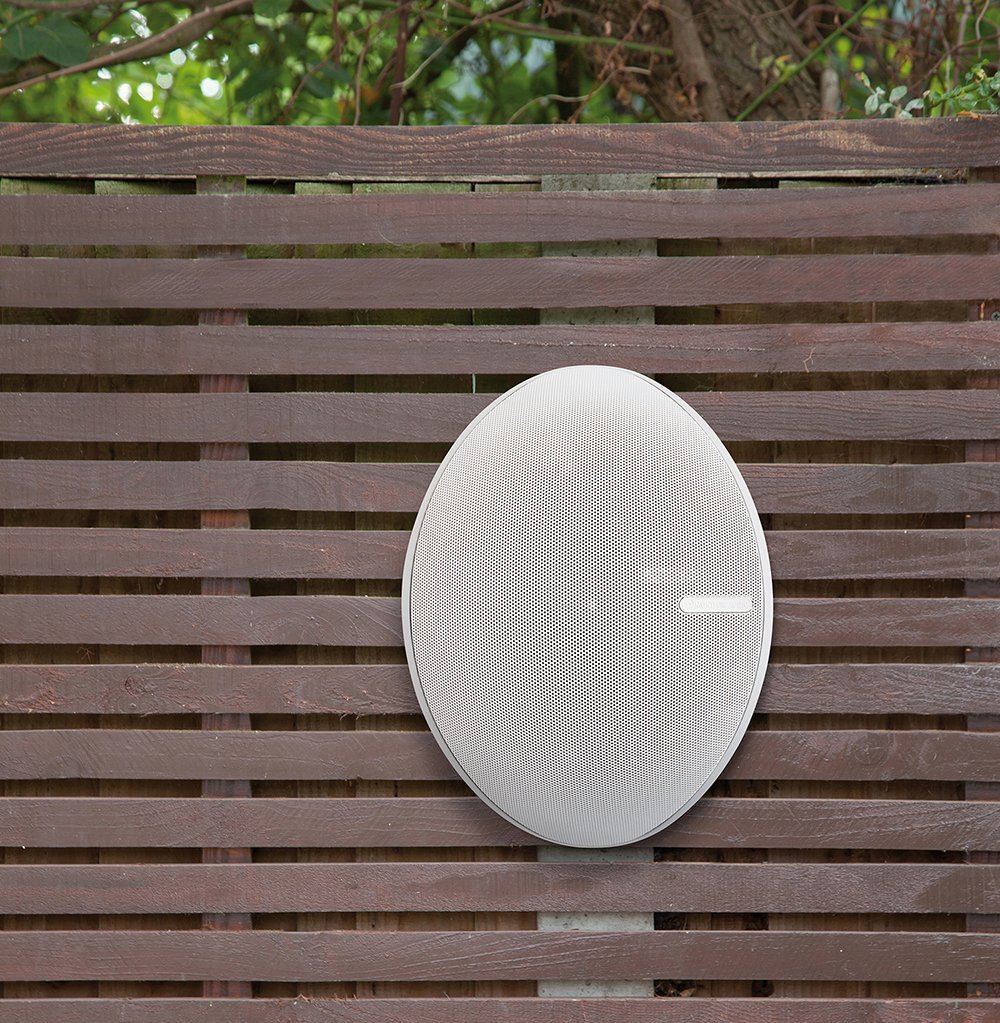 ---

Platinum Tools® Weatherproof RJ45 Coupler Housing
Platinum Tools® new weatherproof RJ45 coupler housing (p/n 744) is ideal for use on cable extensions, protecting almost any RJ45 coupler from dust and splashes. Dual locking lugs keep the housing securely closed while dual center mounting points allow the housing to be secured with screws or cable ties.
Additional features include: IP64 rated - sealed against dust and splashing water; Cat 5e/6/6A compatible with appropriate coupler; Full rubber liner and dual locking latches; Center mounting points to secure to a surface. Coupler not included. Please visit platinumtools.com for compatible CAT5e, CAT6, and CAT6A couplers.
For additional pricing and more information on Platinum Tools and its complete product line, please visit www.platinumtools.com, call (800) 749-5783, or email info@platinumtools.com.

---

RTI Expands Music Streaming Solutions With MS-1 Streamer
The MS-1 Music Streamer adds a single stream solution to the RTI Music family
RTI has expanded its family of music control solutions with our new MS-1 Music Streamer. The MS-1 provides you with a single-stream solution fully integrated with RTI control systems in residential or commercial settings. It can also add a stream to an existing RTI Music system. Like the award-winning three-stream MS-3, the MS-1 seamlessly delivers high-resolution audio (24bit/192kHz) from the most popular streaming music services or from a local NAS to any room with the touch of a button.
The RTI MS-1 Music Streamer can connect to popular streaming services or a client's personal music collection on a local NAS drive or computer with lossless audio (FLAC and ALAC) supported. Integrated with RTI control and RTI Music, users can access playlists and search favorite songs, artists, and albums on their preferred services, all within the RTI control app. AirPlay enables any user — even a guest — with Apple Music to play from their chosen platform on any Apple device. To build a queue of songs on the fly, the Music Queue feature enables "play now," "play later," or "play soon." Favorites playlists can integrate songs from multiple services and local devices.
RTI Music integrates with a variety of streaming services, including Pandora, Spotify, SiriusXM, iHeart, TuneIn, and an AirPlay option that enables Apple Music and Amazon Music. Newly added services include BBC Sounds and Qobuz. It also integrates with commercial music streaming service providers SiriusXM For Business as well as SoundMachine, with which RTI recently partnered. The partnership provides integrators installing the RTI Music streaming audio system with recurring monthly revenue options featuring SoundMachine's fully licensed, cloud-based music service for businesses. Together as a service, this solution enables RTI dealers to offer and monetize fully licensed music services (ASCAP, BMI, SESAC, SOCAN, RE-SOUND and Global Music Rights) in restaurants, bars, hotels, and other commercial applications.
The MS-1 will ship in early June to distributors and integrators worldwide. More information about RTI Music and the MS-1 is available at www.rticontrol.com/rti-music.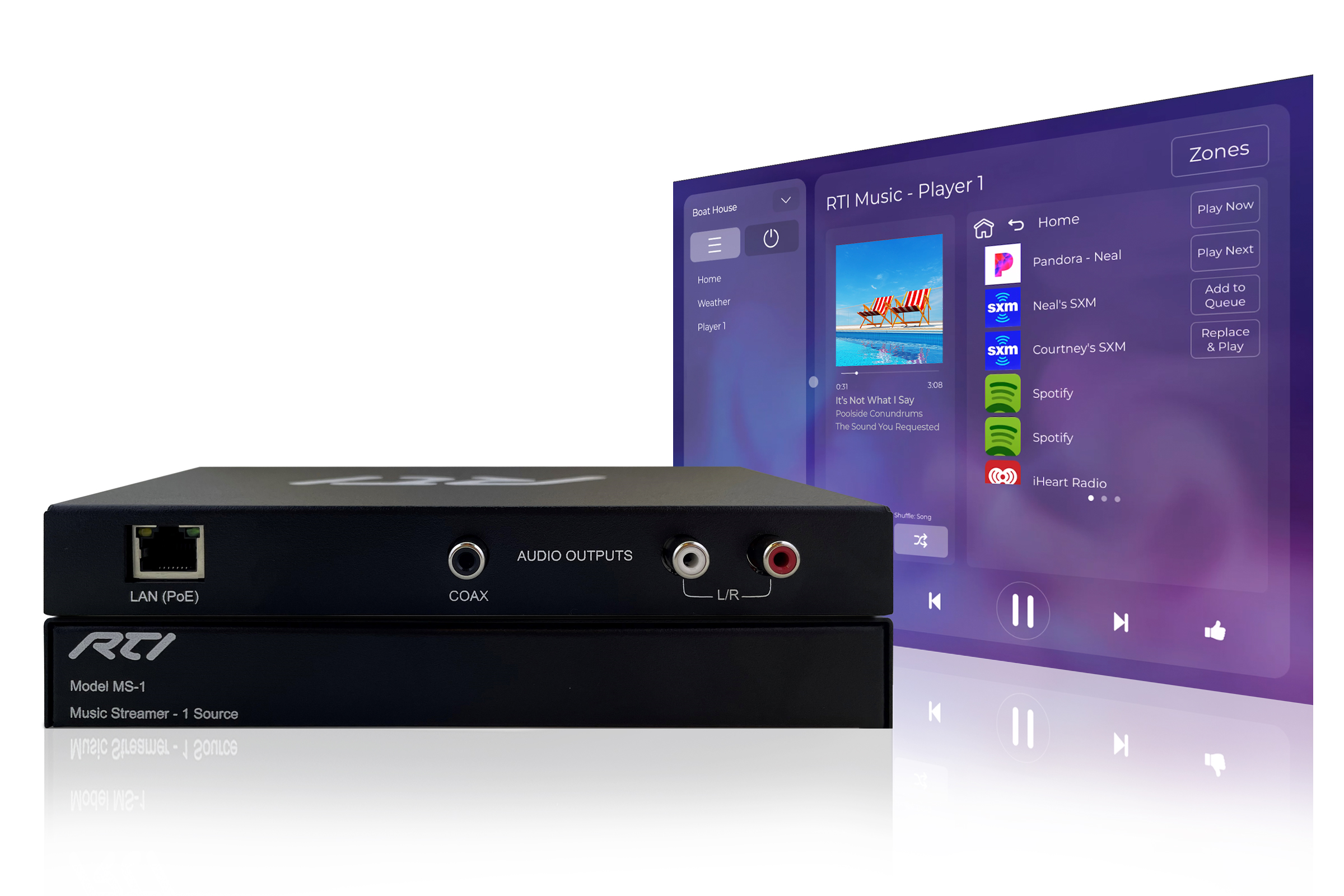 ---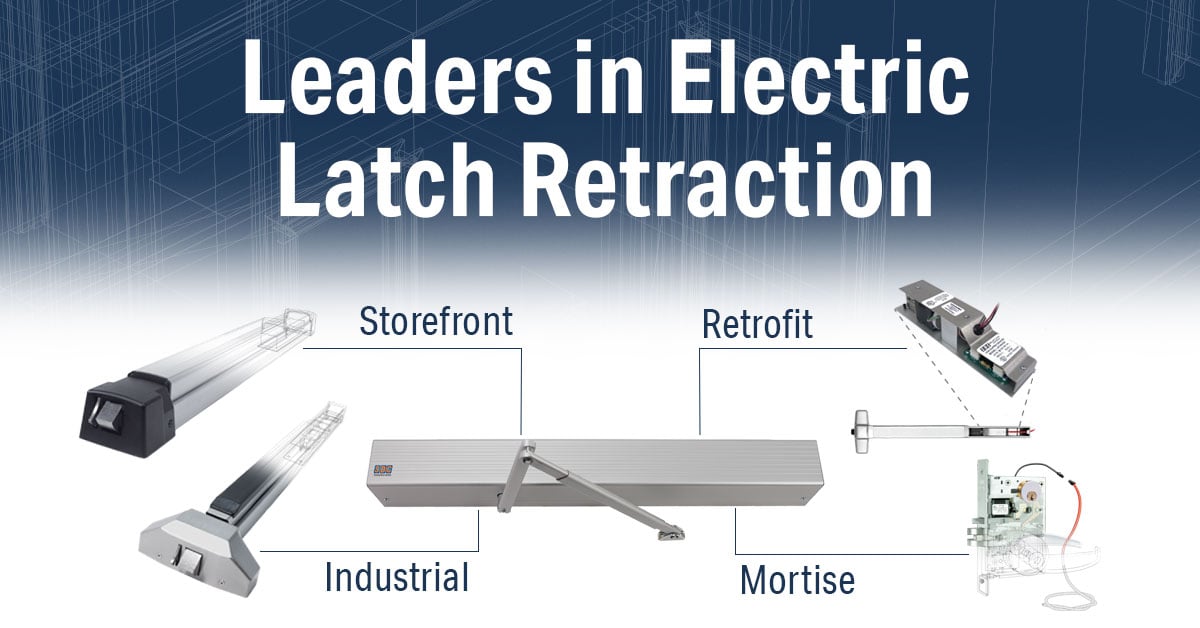 SDC – LEADERS IN LATCH RETRACTION
Since 2012, when SDC launched QuietDuoTM – the first Motorized ELR Kits to convert mechanical exit devices – we've been "quietly" leading in Electric Latch Retraction upgrades for Access Control. This includes retrofit solutions for most brands of exit devices as well as innovative SDC exit devices & mortise locksets with factory installed ELR and automatic door operators with a built-in 1 Amp+ power supply to power them. With advancements in electric motor technology, the use of a motor for electric latch retraction provides lower current draw, quieter operation, and greater durability over time vs. solenoids.
NEW PRODUCTS
SDC's motorized ELR products provide the highest performance of electric latch retraction on the market. SDC now provides these same high performing features in our new, American Made S4000, a low-profile, high value Industrial Electrified Exit Device with stainless steel construction for durability. The new SDC S5000 is a heavy-duty, code compliant Storefront Electrified Exit Device with superior aesthetics and smooth operation. The S4000 and S5000 are conveniently compatible with low energy operators including SDC's AUTO series.
WHY SDC'S MOTORIZED LATCH RETRACTION
From retrofit ELR field kits, to exit devices and mortise locksets, all SDC ELR products are grade 1, UL listed, and use the same motorized technology to provide both latch retraction and dogging (exit devices). Because of their low current draw, SDC ELR products can be powered with the built-in 1 Amp+ power supply that comes standard in SDC's AUTO series low energy operators - eliminating the need for a separate power supply!
SDC's LR100 series retrofit ELR kits abolish the need for costly replacements of existing exit devices and deliver cost savings on installation of select exit device brands without removing the device from the door. Pushpad depression on select exit device models is also offered.
www.sdcsecurity.com/ELRexperts
---

TechLogix ECO Series™ Connectors
TechLogix Networx ECO Series™ connectors deliver better products with a superior installation. ECO Series™ connectors leverage a push-button system and vertical pressure, ensuring optical strands are never compressed during installation and operation. This provides better longevity great overall performance. Plus, ECO Series™ connectors don't require any proprietary tools or epoxy, are reusable through five termination cycles, and are compatible with all standard fiber optic cables.
For more information on TechLogix and its complete product line, please visit www.nsiindustries.com/techlogix, call 866-445-4405, or email info@tlnetworx.com.
---
TRENDnet's High-Speed MoCA® Ethernet over Coax Adapters are designed to provide a high-performance network connection using a home or office's existing coaxial cabling. These adapters extend a high-speed, building-wide, Triple Play network throughout your home or office. They are designed to support MoCA deployment for digital TV, high speed-internet, and VoIP single-access subscription service offerings. No special configurations or tools are required as they are very easy to use. They are available in the United States and Canada via select distribution and retail partners as well as the TRENDnet Store online. See below for specific features!
TMO-312C2K (2-Pack), TMO-312CEthernet over Coax 2.5Gbps Adapter
2-Pack includes two MoCA® 2.5 (TMO-312C) Ethernet over Coax Adapters
Supports MoCA 2.5 over coaxial cables
Backward compatible with MoCA 2.0/1.1/1.0 standards
1 x MoCA Coax: F-Type Female coax input
1 x RJ-45 Gigabit LAN port
Supports up to 16 nodes on one network
Bonded MoCA 2.5 channels provide a net throughput of up to 2.5Gbps over existing coaxial line
Designed to connect Ethernet devices to an existing MoCA compliant network
Not compatible with DirecTV, DISH Network, AT&T U-Verse, or other non-MoCA compliant subscription services
TMO-311C2K (2-Pack), TMO-311C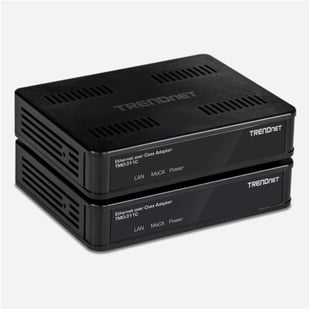 Ethernet Over Coax Adapter
2-Pack includes two MoCA 2.0 Ethernet over Coax Adapters
Supports MoCA 2.0 over coaxial cables
Backward compatible with MoCA 1.1/1.0 standards
1 x MoCA Coax: F-Type Female coax input
1 x TV Coax: F-Type Female coax output
1 x RJ-45 Gigabit LAN port
Supports up to 16 nodes on one network
Supports net throughput of up to 1Gbps
Performance modes 400Mbps and 800Mbps (bonded)
Designed to connect Ethernet devices to an existing MoCA compliant network
---

NEW TruAudio Ultrascape Pro | Pro+ - outdoor landscape
Escape to paradise in your own backyard with the Ultrascape Pro and
Ultrascape Pro+ by TruAudio. The new Ultrascape Pro series is an upgrade from the original Ultrascape series; with new abilities such as having up to (6) 4" satellite speakers, completely redesigned, high efficiency crossover allowing the system to play louder and fuller than before,the ability to bury the burial subwoofer horizontally or vertically, and a redesigned look for the satellite speakers to be sleeker.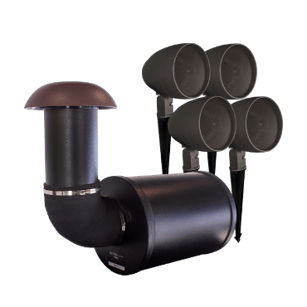 The discreet and expandable UltraScape Pro is designed to bring smooth rich sound to any small to medium-sized outdoor space. The Ultrascape Pro's optimized performance allows it to be powered by most two-channel amplifiers like the VSSL A.1x or TruAudio T100.
The Ultrascape Pro includes (1) 10" burial subwoofer that can be installed horizontally or vertically and (4) 4" satellite speakers. Need more coverage? Upgrade to the Ultrascape Pro+ that includes (6) 4" satellite speakers and (1) burial subwoofer.
---

ViewSonic IFP50 Series
Featuring 4K Ultra HD resolution and an immersive 20-point touch screen, the ViewSonic® ViewBoard® IFP50 Series delivers incredible collaborative capabilities for 21st century boardrooms and classrooms. With astonishing 20-point simultaneous touch capabilities and pre-installed ViewSonic vBoard® annotation software, this 55" interactive flat panel lets multiple users write or draw on the screen with their fingers and styluses. With a built-in quad-core processor, as well as versatile connectivity options including multiple HDMI, VGA, RS232, RJ45, and USB ports, this display provides powerful computing for annotation and multimedia playback without the need for a PC. IFP5550 display delivers optional slot-in PC capability, for more computing-intensive interactive applications. The IFP50 Series features a VESA-compatible design and can be placed on a wall mount, or on an optional trolley cart for flexible installation in classrooms and corporate meeting rooms.
For more information visit https://www.viewsonic.com/us/products/shop/viewboard/education-viewboards.html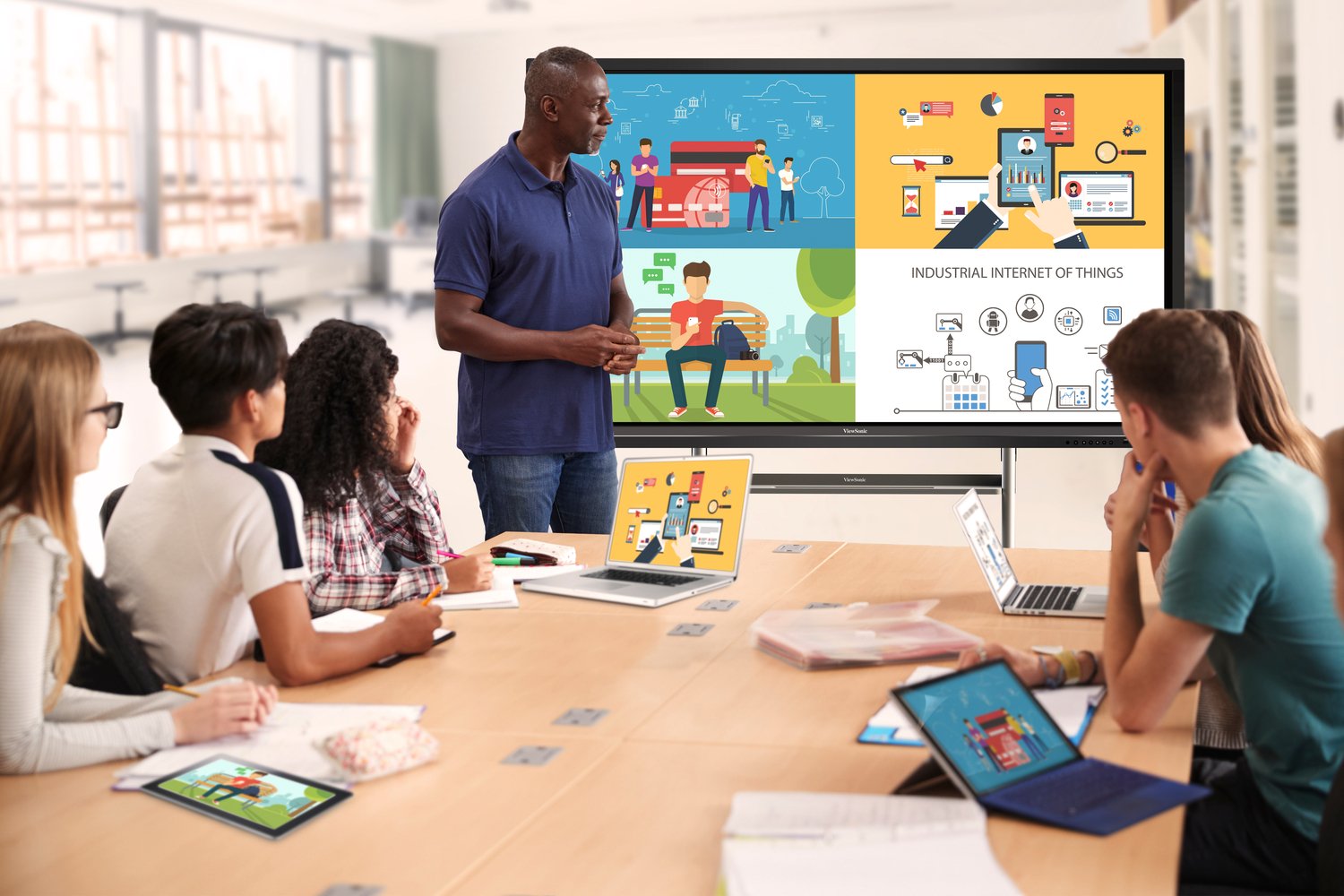 ---

Get VITAL! Vital CI business information, collaboration, and networking can help your business on every level. VITAL is a business excellence platform for the Custom Integration industry.
In alliance with d-Tools, you can participate in VITAL's monthly Business Mastery Classes, which covers CI business issues each month at no charge, yes free!
CI Mastery Class Topics for 2022
March 2022 (past) - Getting in the Right Headspace – How mindset can play a large role in leading your company to success. Read Residential Systems magazine column, Vital Business Tips to learn about this session: (click here) (add link: https://www.residentialsystems.com/features/vital-business-tips/getting-in-the-right-headspace)
April 2022 (past) – Keeping Score for Your Business – How to better analyze your successes through the necessary evil of accounting. Read Residential Systems magazine column, Vital Business Tips to learn about this session: (click here) (add link: https://www.residentialsystems.com/features/vital-business-tips/keeping-score-for-your-business)
Future topics: CI Profit Math & What's Possible, Profit Levers in CI Business, The BIG two: gross profit & payroll, What about customer deposits & inventory… and more! See full 2022 sessions and dates: (click here) (add link: https://growwithvital.com/courses/ci-business-mastery-class/
The VITAL Method has helped over 300 CI businesses who collaborate through business metrics, benchmarking, best practice sharing, and business coaching to grow profitably. VITAL is part CFO, part mentor, part accountability coach, part process instructors and fully All-In on your business success. PROFIT. GROW. PROSPER.™ Standards. Metrics. Coaching. Collaboration. Performance. Value-Creation. There Is Nothing Like It.
Sign up for the next class, Profit Levers in CI Business (register here) (link: https://growwithvital.com/mastery-recording-reg/ ) Mark your calendars for future classes!
---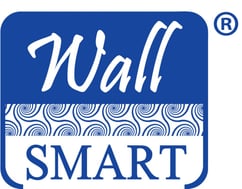 WALL-SMART Adapter Locks Microsoft Surface Go 2 Touchscreen Flush Within the Wall Surface
A touchscreen as multifunctional as the Microsoft Surface Go 2 deserves to be placed where it's easily accessible to authorized people within a commercial facility. A specialty engineered adapter from WALL-SMART does just this, securely mounting the device flush within drywall, preventing theft and tampering. The touchscreen locks firmly into the adapter where it can be used to control the lights, music, temperature and other facets of a commercial environment, display images captured by surveillance cameras, and provide access to relevant information. Should the tablet need to be removed for mobile use or service, holding a specially engineered smart key to the right side of the mount's door cover electronically unlocks the device. It can be easily inserted and locked into place when finished. The mount comes with a paintable trim panel that beautifully frames the in-wall touchscreen, making it look like a natural part of the surrounding surface. The WALL-SMART In-Wall Adapter for Microsoft Surface Go 2 Touchscreen is engineered and designed to be installed in drywall during construction. The installation is similar to other drywall construction procedures and requires no additional tools.
For more information about WALL-SMART's new construction adapter for in-wall installation of the Microsoft Surface Go 2 touchscreen, please visit https://www.wall-smart.com/ws-for-microsoft.html
For more information about WALL-SMART, please find and follow us on Facebook, Twitter, Instagram, and LinkedIn.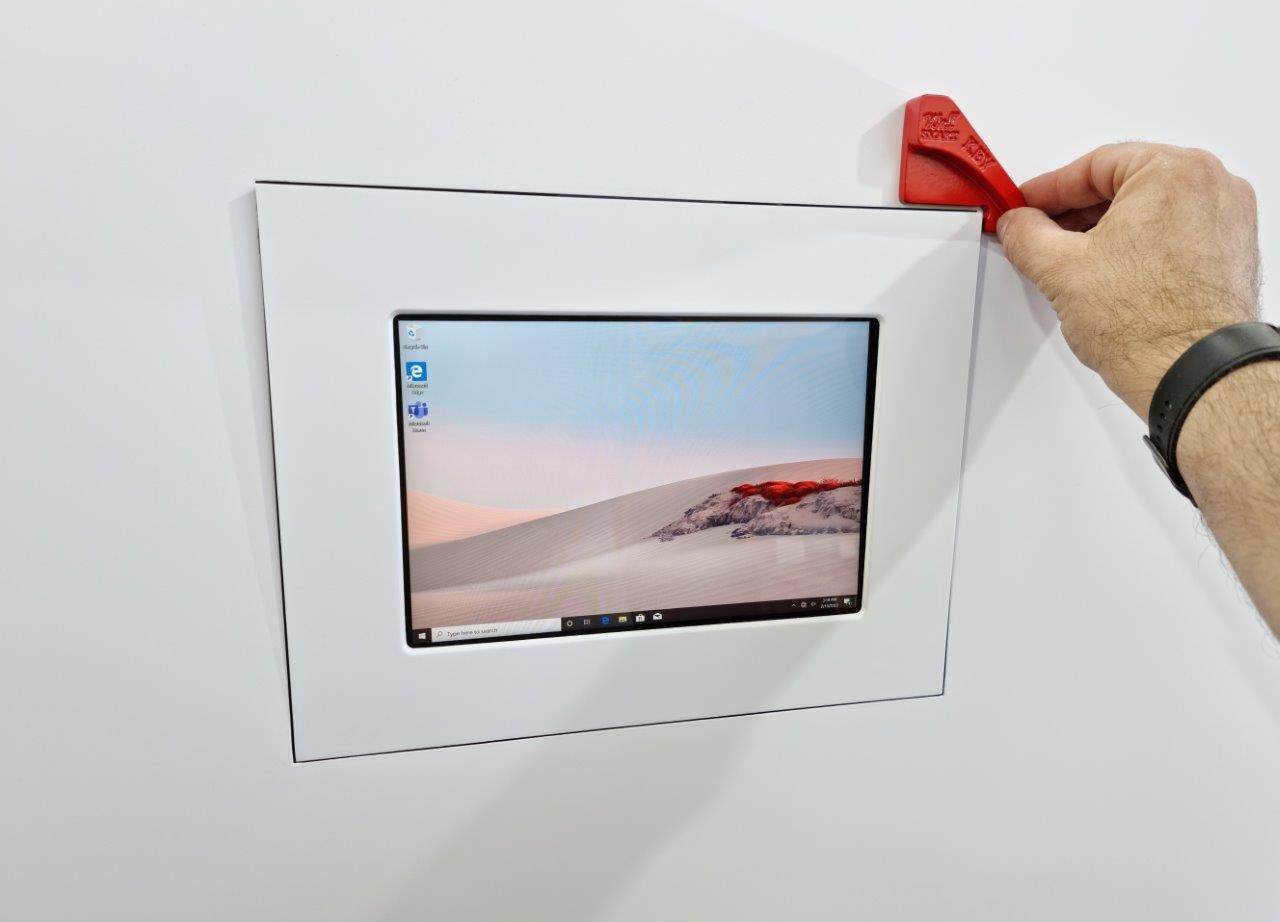 ---

WyreStorm Launches its Most Powerful JPEG2000 AV over IP 4K60 Encoder & Decoder, NHD-500-TX & RX Along with the NHD Pro Controller
With WyreStorm's AV over IP range of solutions continuing to lead this technology in the AV market, WyreStorm adds another powerful and flexible product to their JPEG2000 AV over IP System, the NHD-500-TX & RX. With the majority of Ethernet ports available worldwide are 1GbE, WyreStorm created the best in industry NHD product to deliver the highest possible AV signal over this infrastructure. Designed and built to be a more flexible replacement for the NHD-400-TX & RX, the new upgraded and more powerful 500 series is equipped with several unique connectivity and video quality benefits. Combine that with the new Pro Controller, NHD-CTL-PRO, for an entirely upgraded yet sleek deployment, setup, and management experience for the NHD-500 series.
NHD-500-TX & RX
The NetworkHD 500s series is an HDMI 2.0 AV over IP solution. The newest technology is capable of encoding up to 4K60 4:4:4 @8bit over 1Gbps Network, including Dolby Vision, HDR10 and HLG content. Equipped with both Ethernet and Fiber outputs, the 500 series offers flexibility for any installation for distances up to 300m using OM3 Fiber Cabling. Ultra-low latency encoding and incredibly fast matrix switching speeds enhance the experience. A powerful routing engine allows audio, video, USB and control signals to be discretely sent to any endpoint. Create captivating video walls up to an outstanding 256 screens or 16x16 tiles, and control them with the tap of a button in the amazing NetworkHD Touch control app or with the Pro Controller's web interface. The 500s provides an extremely low-latency transmission of 16ms over the network making it ideal for high-end collaboration environments. PoE Power, multi-channel audio passthrough, flexible image scaling capability, and CEC bidirectional IR or RS-232 are features which make the new NHD-500s one of the preferred applications in the residential, hospitality, education, and corporate markets. The latest security protocols including SSH, TLS, HTTPS and end-to-end encryption makes it ideal for government and military environments as well.
NHD-CTL-Pro
Along with the new NHD 500 series, WyreStorm CTL-PRO is being released as a brand-new concept for controlling NetworkHD components. The CTL-PRO offers an entirely inclusive setup environment with better tools and a modern UI design. The new controller is accessible through the IP address which opens the web interface, offering an intuitive and clear guidance to installers as they setup their NetworkHD system. It gives a step-by-step wizard making it fool proof to configure a system. The new 1RU device occupies minimal space in the rack and unifies all aspects of a NetworkHD environment into a single management interface. Combine the power of the NHD-500 with the NHD-CTL-PRO flexibility to create the ultimate AV over IP solution. The NHD-CTL-PRO will be compatible with NetworkHD 500 components at launch and will expand its compatibility with other NHD products via Firmware Updates.
Envy the Experience
The new NHD-500 series takes what you know and love about the NHD-400 series and improves it in almost every single way! The NHD-CTL-PRO elevates the deployment process for every AV integrator, saving them time, effort, and money, and therefore increasing their profitability. Both components combined is a solution that goes above beyond to create the next generation AV over IP System. With WyreStorm's NHD-500s and NHD-CTL-PRO, you will "Envy the Experience"!"
The NHD-500-TX & RX and the NHD-CTL-PRO were released on May 10th in ISE2022 Barcelona and are available for immediate shipping. Contact your local distribution partner for further information.
---