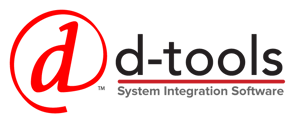 D-Tools i3 Partners realize the importance of bringing you their product information and have chosen to support the D-Tools user community by joining the program and making their product data directly available through D-Tools software. Read on for the latest supplier company news and product updates.
---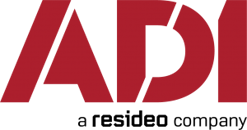 ADI Systems Design
ADI's Systems Design team provides recommendations and best practice knowledge to ensure successful system integrations. Our team of experts can help dealers and installers find the right products, solutions and technologies for the job while giving the know-how and best pricing to facilitate the process.
Get help with:
Product specifications and comparisons
Recommendations for your projects
Integration tips
Quotes for project build outs
Finding compatible selections within ADI's product selection
---

AtlasIED Honored in Inaugural SecurityInfoWatch Readers' Choice Awards
AtlasIED is pleased to announce that its IP-APX horn has been named a winner in the inaugural SecurityInfoWatch.com Readers' Choice Product Awards in the Emergency Communications category.
The SecurityInfoWatch Readers' Choice Awards recognize the most impactful products introduced in the physical security industry over the past year (June 2021 through June 2022) in 13 different categories. The program is judged and decided by the very people who use and install these products every day. Voting was open to any SecurityInfoWatch reader (one vote per IP address) during September. In all, more than 1,650 security professionals participated in the voting.
"SecurityInfoWatch congratulates all of the award winners in the first-ever Reader's Choice Awards," said SecurityInfoWatch Editorial Director Steve Lasky. "These products represent the best of the best among the newest technologies that are helping to secure people and property. We were truly overwhelmed by the number of survey responses during year one and look forward to seeing even greater participation in the years to come."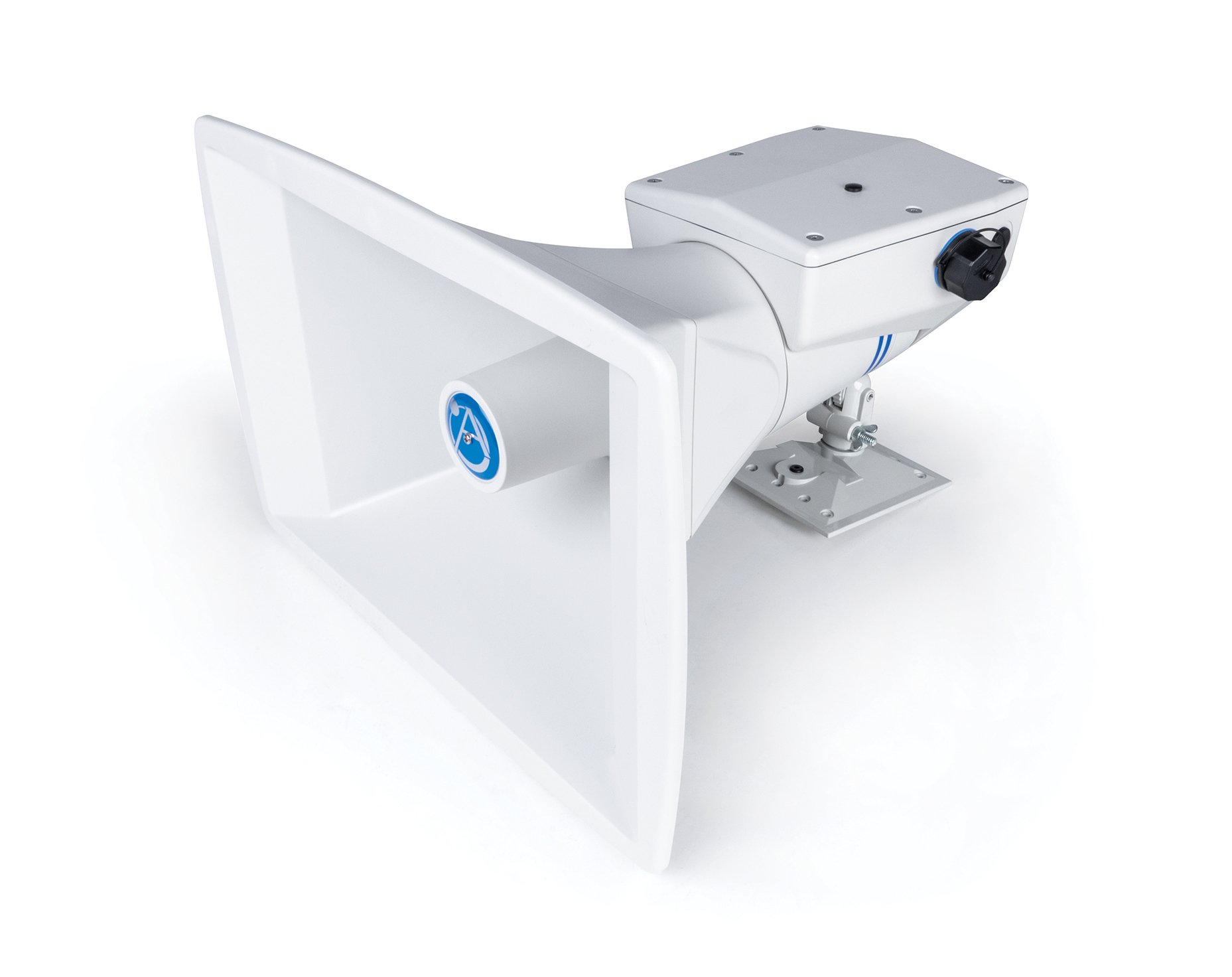 ---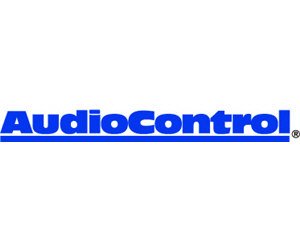 AudioControl Debuts New 8K Home Theater Products
AudioControl has announced the introduction of 8K home theater preamp/processors and receivers. These new ultimate performance cinema solutions are perfect for discerning consumers and represent an important opportunity for specialty dealers and integrators.
8K Home Theater Processors and Receivers for Every Application
AudioControl will introduce new versions of their lineup X-Series immersive processors and receivers that feature HDMI 2.1 with HDCP2.3 support and accept 8K signals. These ultra-premium 16-channel immersive audio preamp/processors and AVRs enable home theater specialists and A/V integrators to create systems that deliver new levels of precision, power, and control. They also support the most sought-after immersive surround formats, such as 9.1.6 Dolby Atmos, Auro 3D, DTS:X and IMAX Enhanced, with 16-channels of balanced and unbalanced output.
AudioControl's newest 8K home theater products offer the very latest in audio and video processing technology, featuring Dirac Live room correction with bass management to overcome acoustic anomalies in any space, ESS Sabre DACs that ensure unprecedented levels of detail and clarity along with earth-shaking, authoritative bass response. Enthusiasts will enjoy easy-to-use app-based control, Google Cast, Airplay 2, aptX Bluetooth and Wi-Fi streaming connectivity options, and integrators will appreciate the highly intuitive web-based configuration along with control drivers for popular smart home platforms. All these features and outstanding technologies have been elegantly wrapped within a beautiful, modern industrial design, distinguishing AudioControl's home cinema preamp/processor lineup from any other solution.
Powered By the Very Best
AudioControl 8K preamp/processors can be combined with AudioControl's newest G4 Series and RS Series amplifiers, including the 7-channel Savoy G4, 5-channel Pantages G4 and highly versatile 4/3/2-channel fully bridgeable Avalon G4 to achieve the finest home cinema experience possible. RS Series mono amplifiers are the ultimate choice to achieve earth-shaking bass from any subwoofer setup.
Always There for Integrators with the Finest Solutions Available
AudioControl has a 45-plus year history of creating award-winning Made in USA products for integrators and backing them up with superior customer service as well as a 5-year warranty. Engineered and manufactured in the Pacific Northwest, these newly unveiled 8K theater processors, receivers and high-powered amplifiers are prime examples of best-in-class, innovative product designs from AudioControl.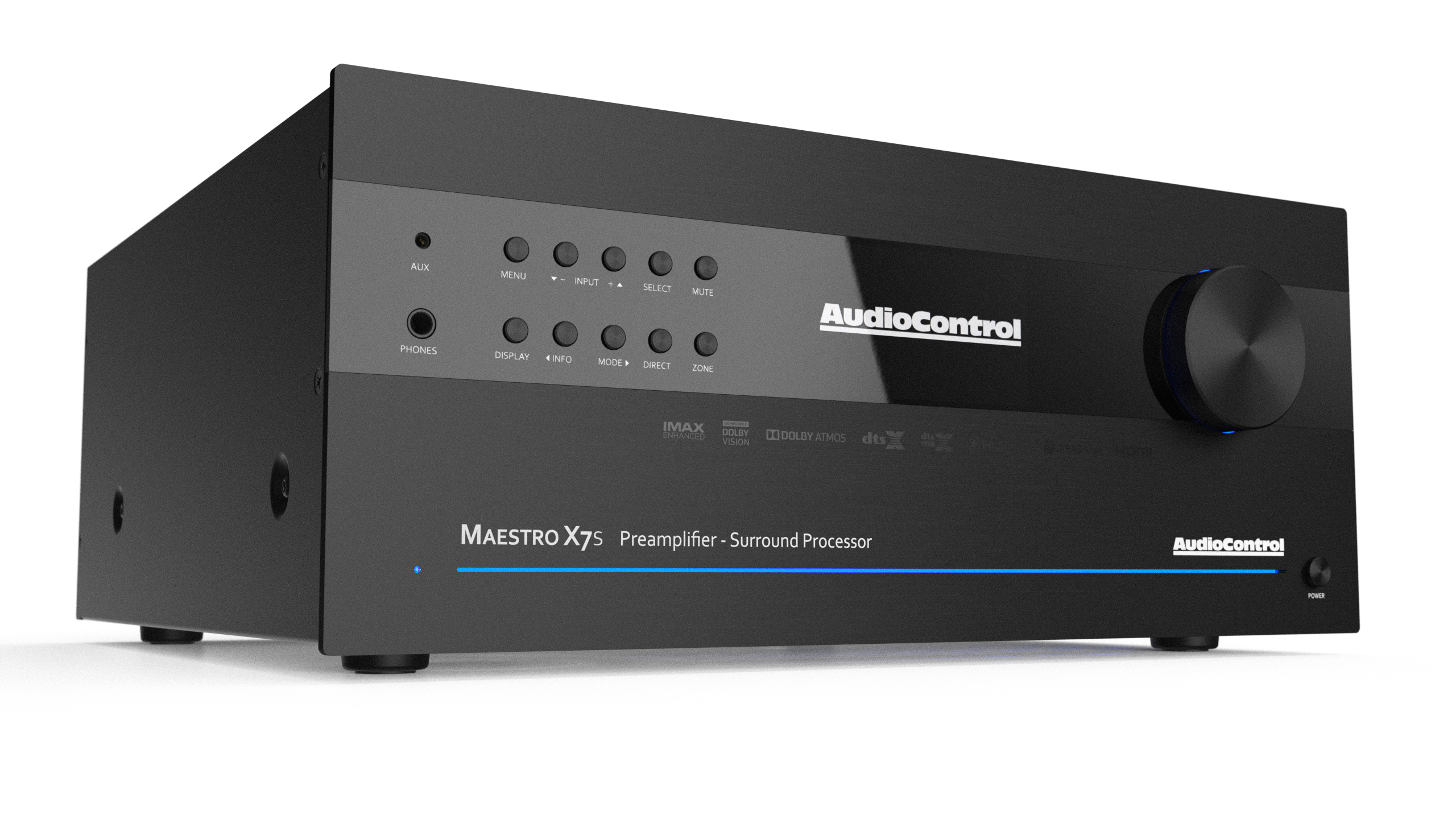 ---

AVPro Edge is pleased to announce availability of two new additions to its MXNet 1G ecosystem of products, the AC-MXNET-1G-EV2 encoder/ transmitter and its companion decoder / receiver, the AC-MXNET-1G-DV2.
AVPro Edge's artful finesse to the MXNet 1G core ASIC architecture retains all original design features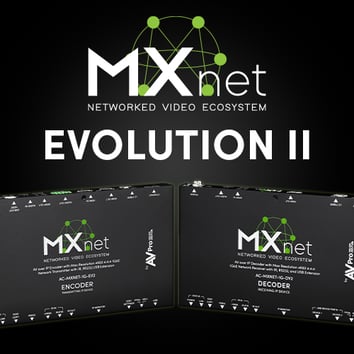 while exacting substantial enhancements to the video encoding/decoding engines, elevating Evolution II video processing to natively support 4K/60fps 4:4:4 RGB and YCbCr with 10- & 12-bit depth per color. This newly developed IC design additionally provides native support for Dolby Vision, HDR10, HDR10+ and HLG, with latency in the sub-milliseconds - a visually imperceptible zero. Audio capabilities are bolstered, now supporting Dolby Atmos and IMAX Enhanced DTS:X, plus other high bitrate formats along with capabilities for ARC and eARC.
AC-MXNET-1G-EV2 and AC-MXNET-1G-DV2 join existing products within the MXNet 1G ecosystem, fully compatible with the AC-MXNET-CBOX control center, all MXNet 1G switches and is configurable using AVPro Edge's proprietary MXNET Mentor software. MXNET-1G-EV2 and AC-MXNET-1G-DV2 may coexist alongside first generation encoders and decoders within installed systems or new deployments however, they are required to be used exclusively in EVO II transmitter-to-EVO II decoder(s) pairings only.
---

RemoteIP Cable: A New Way to Transcend Distance Limitations of 100 m
It's a complex design challenge that building teams have grappled with for years: installing IoT devices in locations that allow them to fulfill their purpose while also staying within 100 m of a telecommunications room so the devices can connect to the network for remote monitoring and to share data.
To streamline the acceptance of new technologies as faster application speeds develop, Category cabling has historically been capped at a channel length of 100 m per ANSI/TIA-568 cabling standards. This means that telecommunications rooms are needed within 100 m of each network-connected device.
But this standard places limitations on where and how devices can be deployed. Depending on the type of device and its location, it may require a longer channel length. What about surveillance cameras in parking lots? An access control panel at a rarely used building entrance/exit? A wireless access point in an outdoor patio or pool area? PoE LED lighting fixtures in the middle of an expansive open office space? A sensor on a roof-mounted fan?
That's why Belden designed its new RemoteIP Cables. They provide a viable and affordable option for applications where Category cabling (literally) falls short.
Learn more about new RemoteIP Cables here.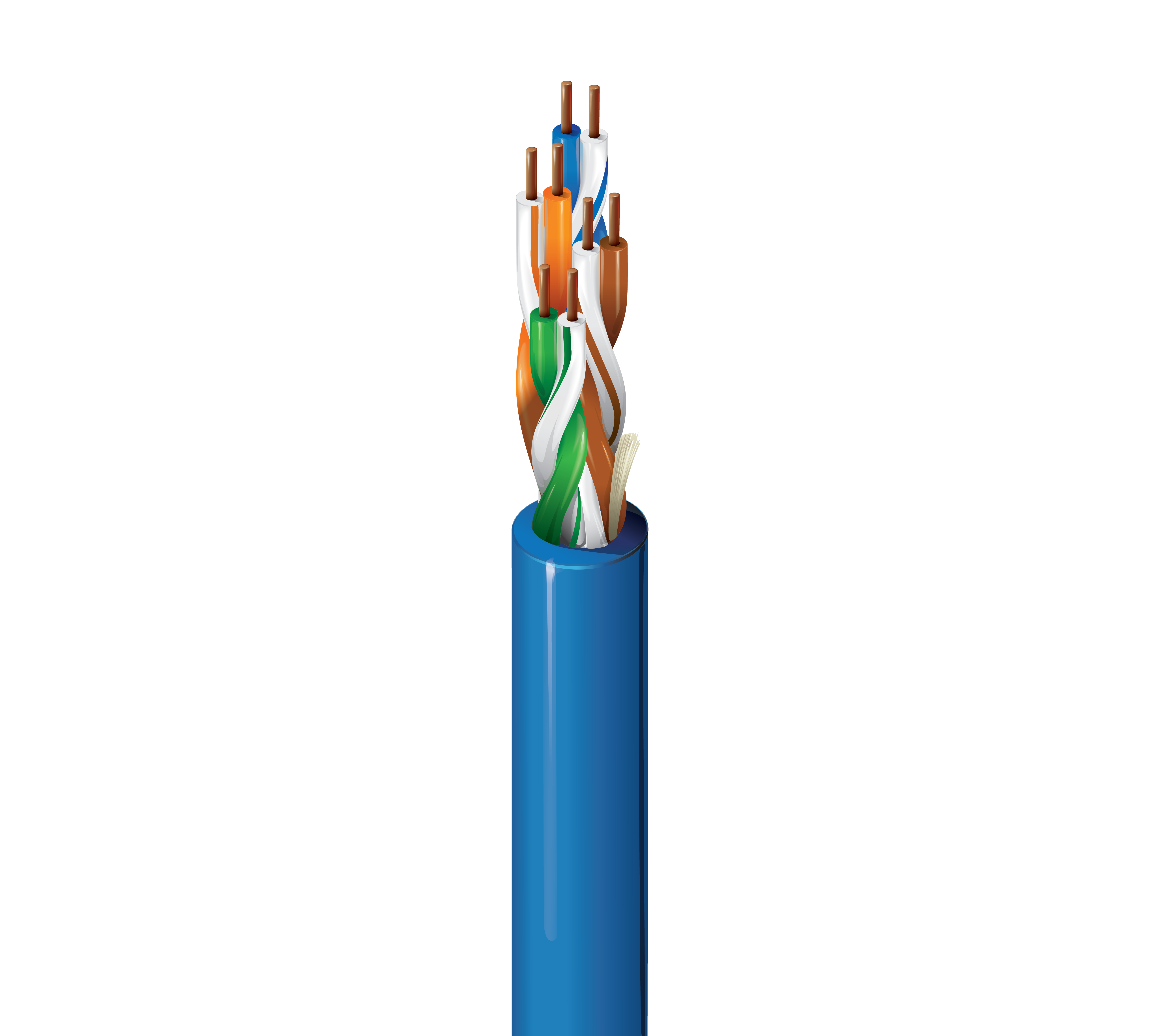 ---
BirdDog Play Low-Cost AVoIP Decoder: @$149 and NOW SHIPPING, BirdDog Play changes the budgetary math for AVoIP
Unfortunately, robust network video distribution is still thought of as out of reach for many clients. At only $149 MSRP and supporting full-bandwidth NDI up to 1080p60 and NDI HX up to 4K UHD60p, massive AVoIP signal distribution is now in-budget even for cash strapped venues, corporations, and houses-of-worship. In fact, it will probably save money versus older technologies.
Picture quality is as stellar as always, and you get all the benefits of the BirdDog and NDI ecosystems including prolific compatibility across dozens of manufacturers and BirdDog's killer management and control/processing applications. The only tradeoff versus BirdDog's FPGA-based converters is a couple frames of latency, which should be just fine for most use cases. PLAY automatically scans your network for NDI® sources and brings them up on the display. Navigate using the TV remote control, or in integrated systems, use BirdDog's robust API or available Crestron, Q-SYS, and Symetrix modules.
Think of Play as an integration-friendly Roku-like device for AVoIP. Play is tiny, generates basically no heat, has no fan, can be controlled many ways, speaks CEC to the display, and is backed by BirdDog's US-based global support team and distribution structure.
Of course, it all gets so much cooler when used as part of BirdDog's complete ecosystem, which is all fully compatible with the massive world of NDI by NewTek. Just wait until you see what you can do with BirdDog cameras and the upcoming Pod NDI to USB Webcam converter.
https://birddog.tv/play-overview/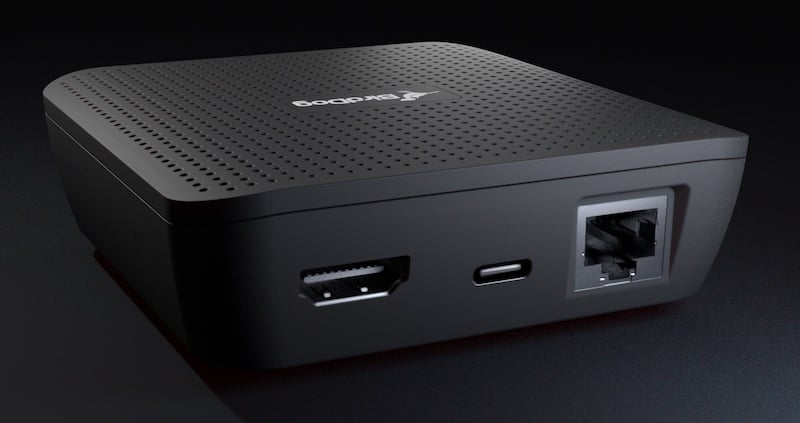 ---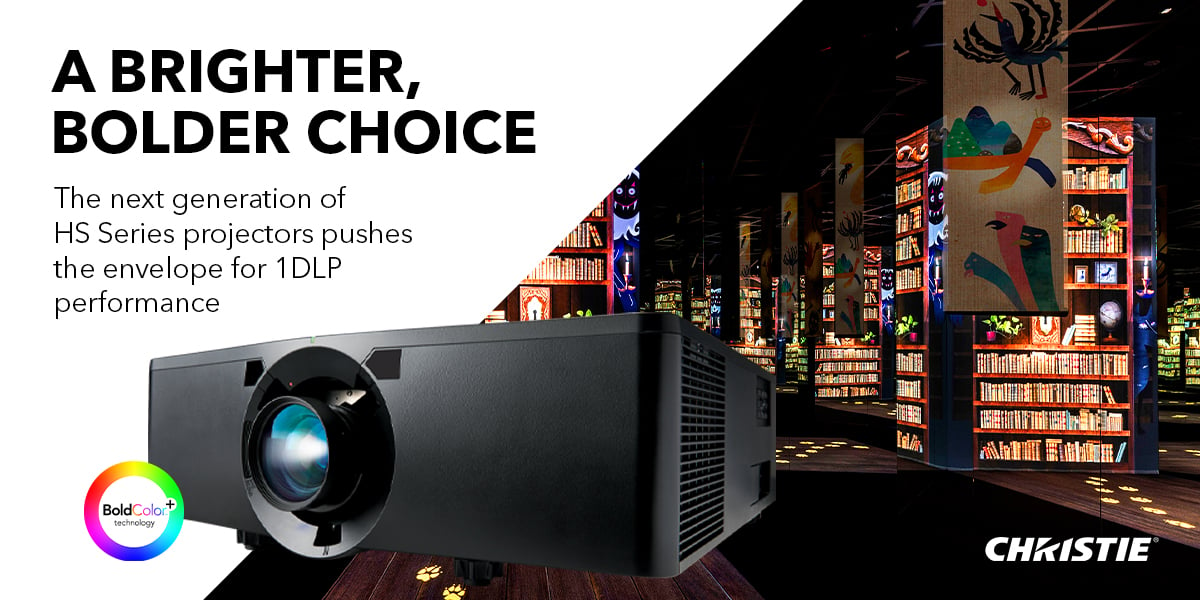 A brighter, bolder HS Series
Ranging from 15,750 to 23,650 lumens, our three new Christie® HS Series 1DLP WUXGA laser projectors use new Christie BoldColor+™ technology – making one of our highest-performing 1DLP series even better. BoldColor+ gives your audience enhanced color performance—with deeper blacks and more natural and realistic onscreen visuals. And select models include support for passive polarized 3D right out of the box.
What else can you expect from the new HS Series models?
Compatible with existing HS Series lenses and accessories
Light weight and with a small footprint, they're easy to ship and install
Built-in warping and blending – Make setup even easier with Christie Twist™
Quiet operation – As low as 35dBA 
AMX and Crestron connectivity
5-year warranty for extra peace of mind
Download the datasheets
---
Welcome to The Quiet Revolution
DMF is excited to announce the iX Series, an all-new small aperture lighting system designed to elevate the entire home with modern, quiet ceilings and award-winning design. The traditional constraints of 2" fixtures are finally gone. Now, small aperture lighting isn't just a specialty feature. It's designed for every room in the house, and it's available to purchase now.
Additionally, the iX Series Downlighting Solution just won not 1 but 3 awards at CEDIA Expo 2022:
CEDIA 2022 Best New Hardware Award
The Residential Tech 2022 Innovation Award
The Residential Systems Best of Show for CEDIA 2022
For more information on the new standard for premium home lighting, click here.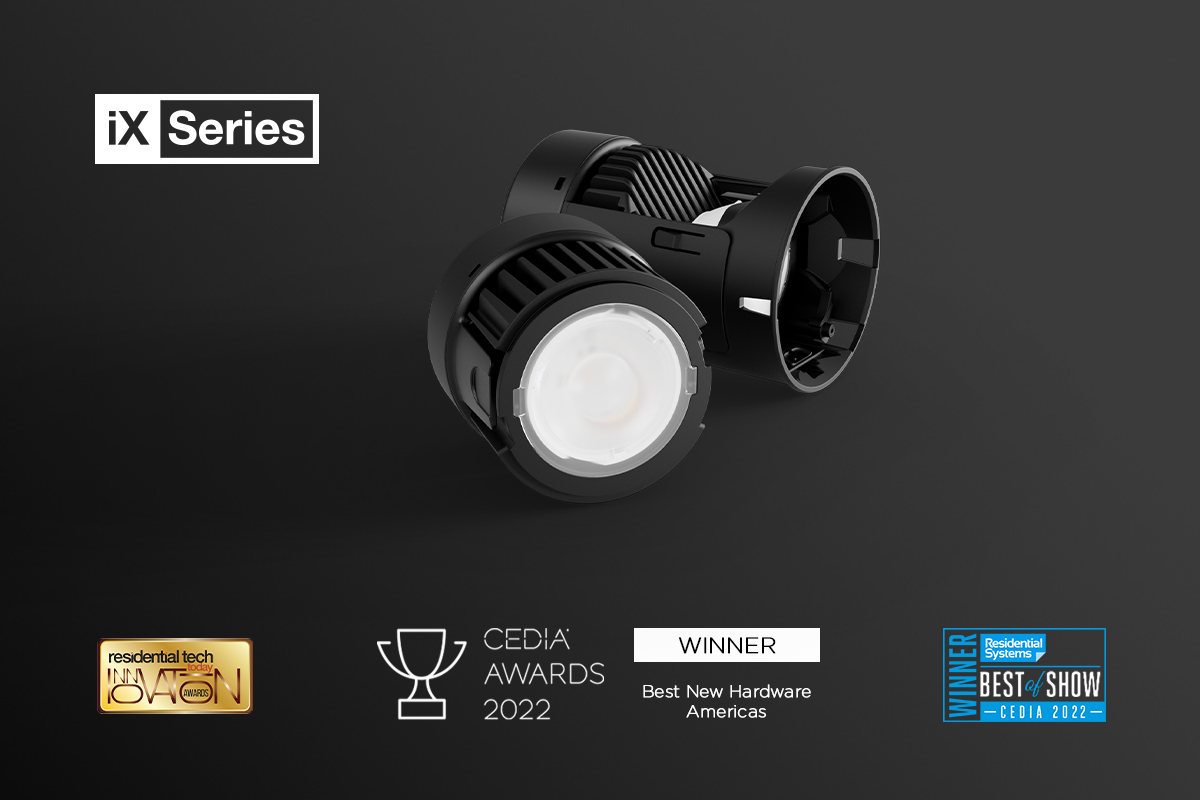 ---

DW Technology Partners Make it Easy to Unify your Security Solutions
DW MEGApix cameras, Blackjack server and VMAX IP Plus NVRs have been integrated with many security technology partners, including Access Control, Alarms, Point-of-Sale (POS), Threat Detection and Advanced Analytics. These partnerships provde many options to add security solutions you are already using to you DW video surveillance system, Learn more at www.digital-watchdog.com/dwpartners/.
---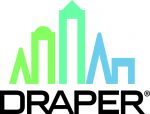 Draper FlexStyle
Elevate the style and convenience of your motorized shade offering with FlexStyle™ from Draper@Home. FlexStyle meets the high standards for the design-conscious homeowner and designer. FlexStyle is powered by Somfy RTS & Zigbee motors, The alluring, stylish aluminum brackets are available in 9 designer colors and plated finishes.
More information: https://www.draperinc.com/go/flexstyle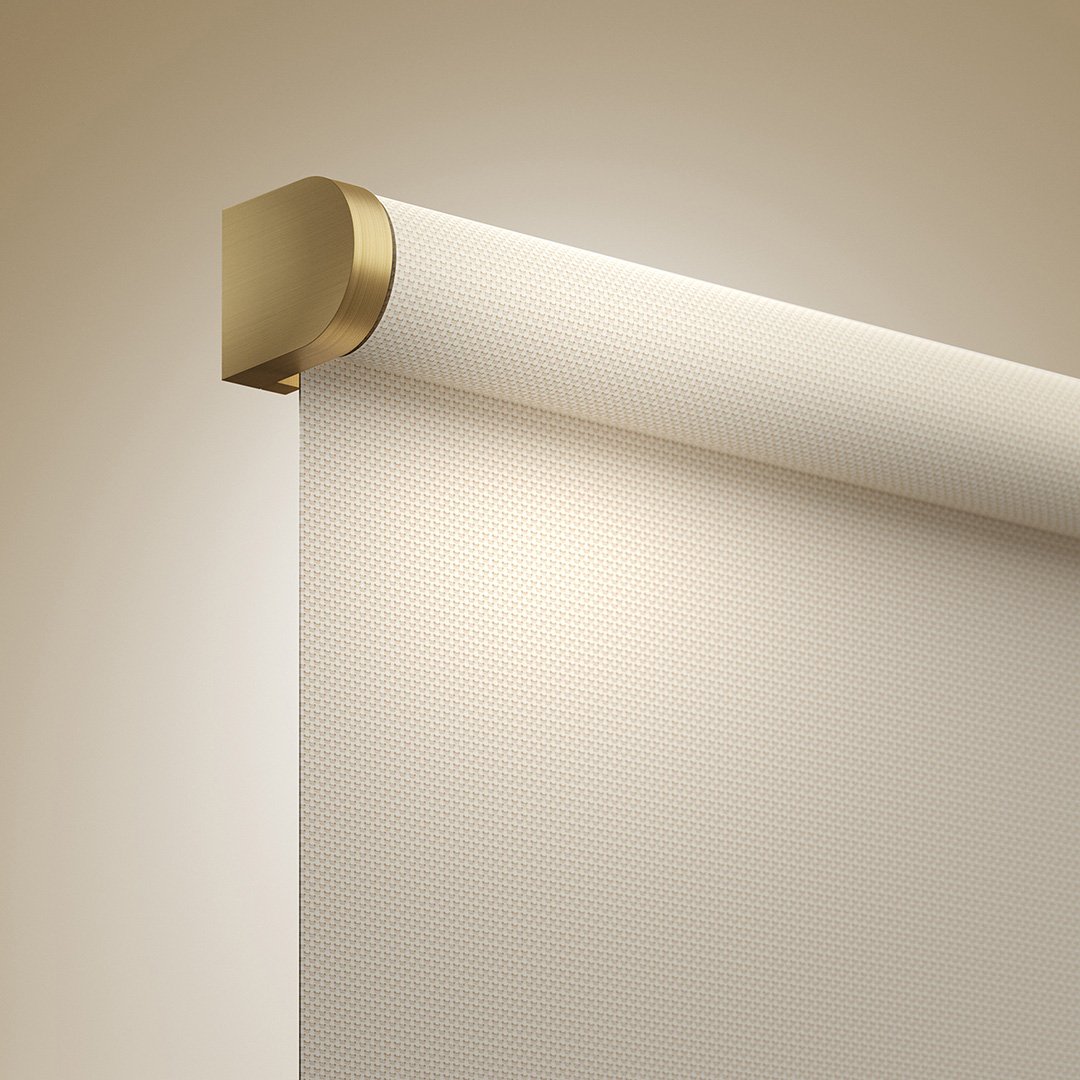 ---

Leading audio brand Focal presents the LITTORA line: speaker drivers for yachts
and spaces located in coastal and wet environments. Fitting discreetly into walls and ceilings, both
indoors and outdoors, these products benefit from Focal's unique know-how to deliver an exceptionally
high sound quality outdoors, while blending seamlessly into their surroundings. By launching onto this
market, the French brand confirms its position as a leading light in the audio sector, and responds even
more attentively to all listening needs, with the added bonus of Focal-quality sound.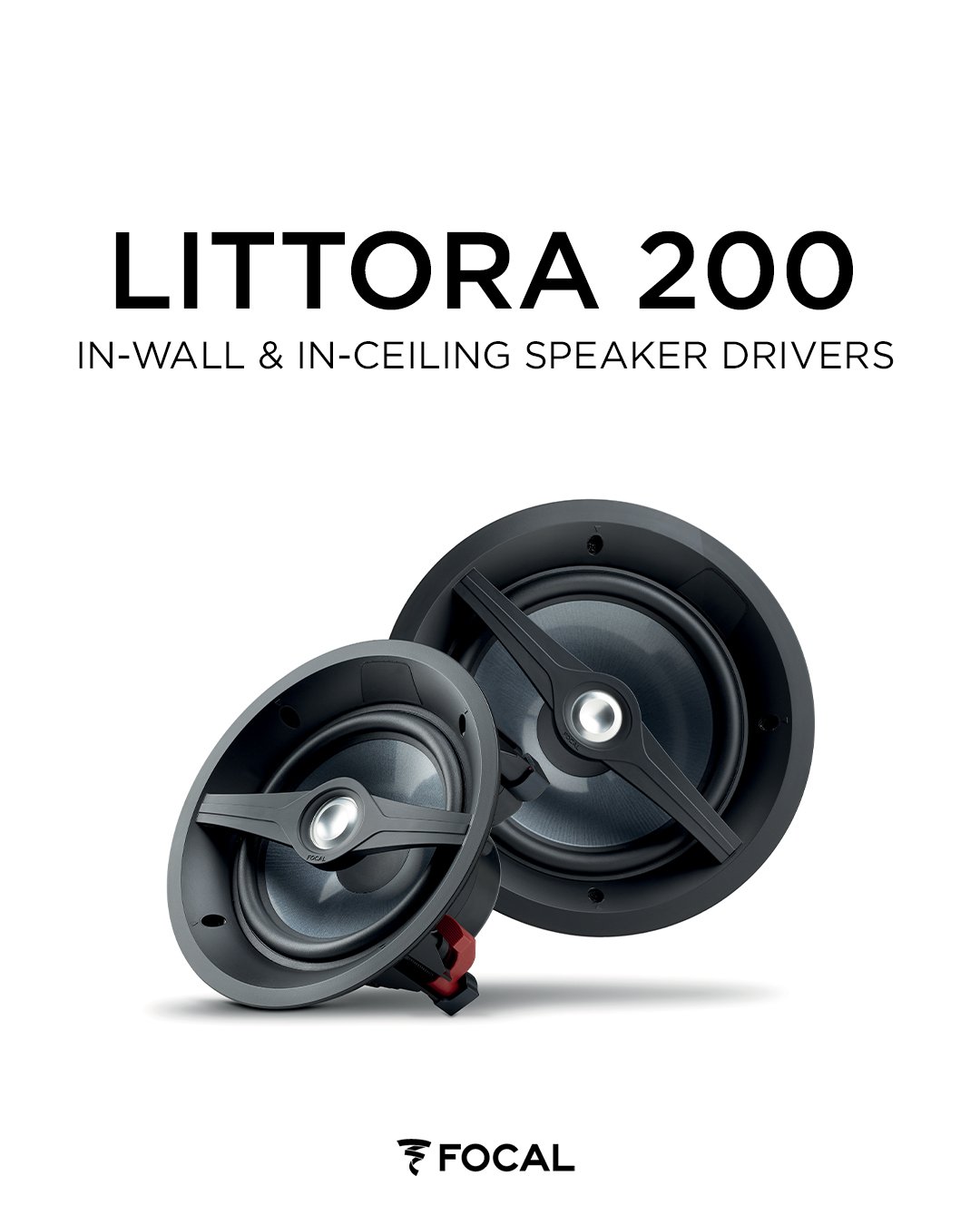 ---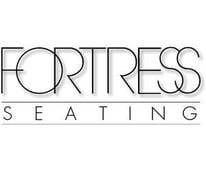 Designed by renowned furniture designers,
John Follis and Dave Hammer in the 1960's, this popular
lounge chair was the inspiration for the SOLO theater chairs
combining sophistication with exceptional comfort.
SOLO
The Original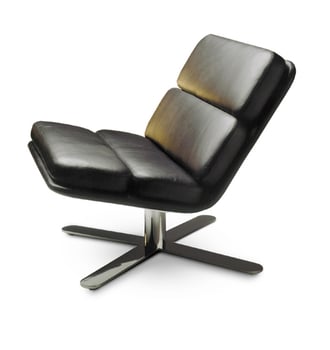 .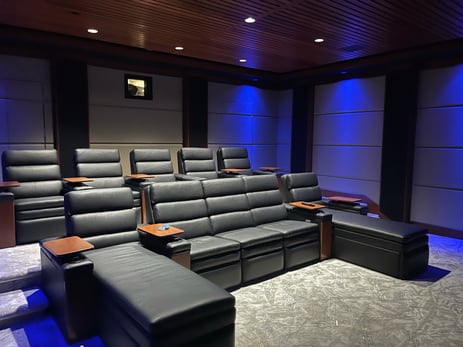 Single-Lounger-Single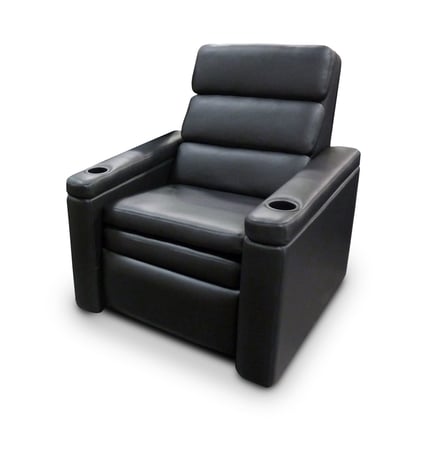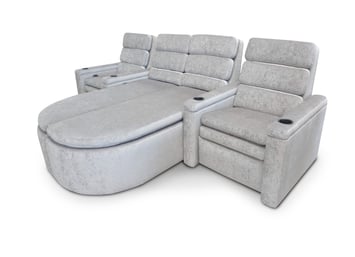 Common Arm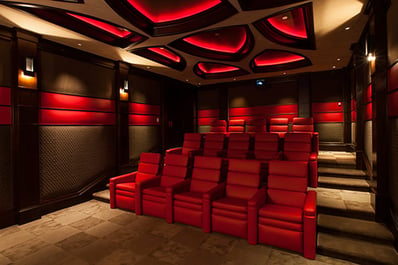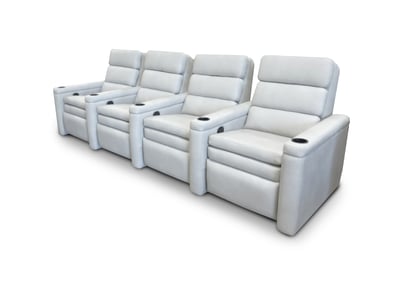 ---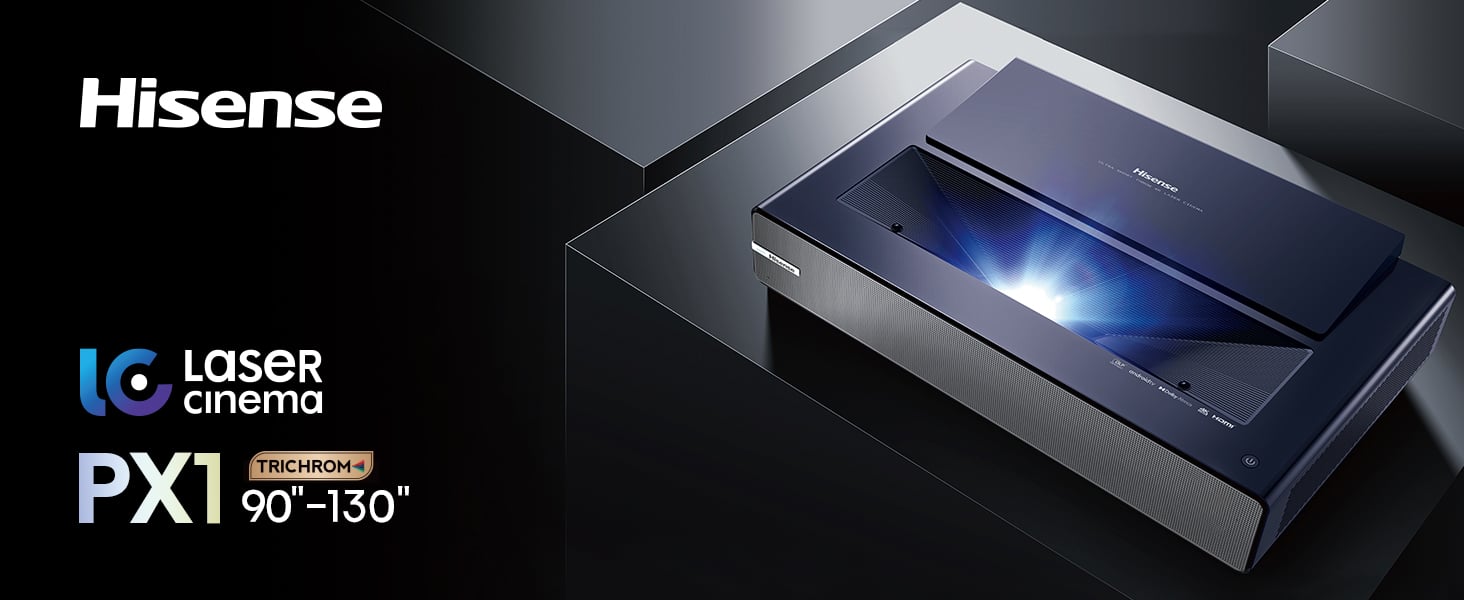 Built for Home Cinema
Hisense PX1 Triple-Laser UST
The PX1 features the award-winning triple-laser TriChroma laser engine to achieve full coverage of the BT.2020 color space for a true-to-life picture. With Variable Focus the PX1 delivers a razor-sharp 4K image in sizes from 90 to 130-inches. And with premium features like eARC for lossless audio, Filmmaker Mode, and Auto Low Latency Mode, the PX1 is an Ultra Short Throw projector brimming with immersive entertainment potential.
PX1 is perfect for Home Theater. At 2000 Lumens peak brightness, the PX1 has plenty of output to faithfully recreate sparkling highlights, punchy colors, and deep blacks. While a good performer in any space when paired with an ALR screen, the PX1 looks best in a darkened room with lighting control.
With built-in 30W Dolby Atmos® sound, PX1 sounds bigger than it looks. Get clear speech, crisp highs, and booming lows without having to invest in any extra gear. Or use the High-Speed HDMI port with eARC to pass-thru uncompressed audio to your surround sound system.
PX1 does not need to manually change picture settings for gaming. Auto Low Latency Mode detects when a gaming console is the active source and automatically adjusts projector settings to optimize game performance.
Enjoy $1300 off on Hisense PX1 for this Black Friday on BestBuy and Amazon. Don't wait, great deal doesn't last long. Big Saving, Big Size, Big Fun.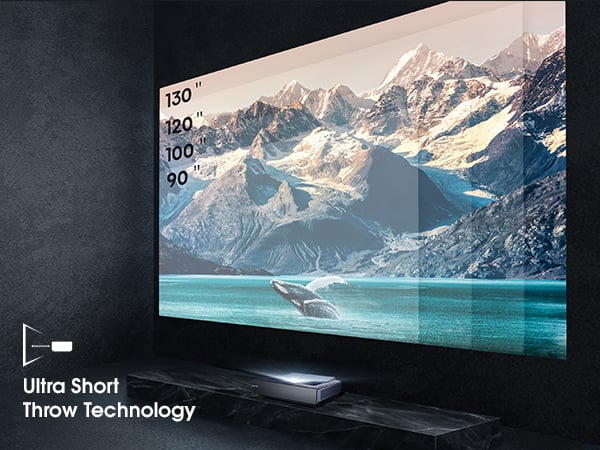 ---

Jabra PanaCast 50
Shift to Smart Video with Jabra PanaCast 50
180 field of view: ensures everyone in the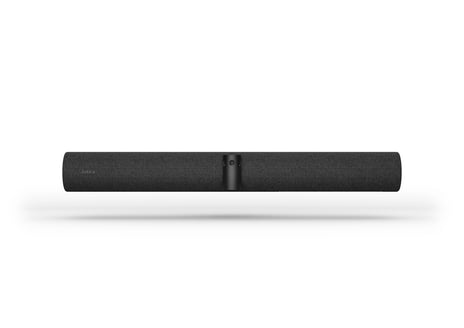 meeting is seen, heard and INCLUDED!
White Board: Share content easily and
quickly with Jabra's white board sharing
technology. Dual stream cameras built
into the P50 mean that a 2nd camera is
not required!
Other features include:
• 8 Beam forming microphones
• 4 speakers
• Dynamic Composition
• 3 x 13 megapixel cameras
• Processor stitching within each of the 3 cameras
• Virtual Director follows and highlights those speaking
• People Count and in-room capacity notifications
---

Kaleidescape Terra Add-on Program
Now through December 30, 2022, you will receive an extra 10% off your dealer cost when current customers purchase an additional Terra server to increase their current system storage (discount does not apply to compact Terra 6TB). All orders must be placed via the extranet, paid for, and shipped by end of business December 30, 2022. The program is available for all current Strato/Terra customers (Encore only;notPremiere). Please read theirTerra Add-on Program FAQfor more info and direct any questions to your regional sales manager.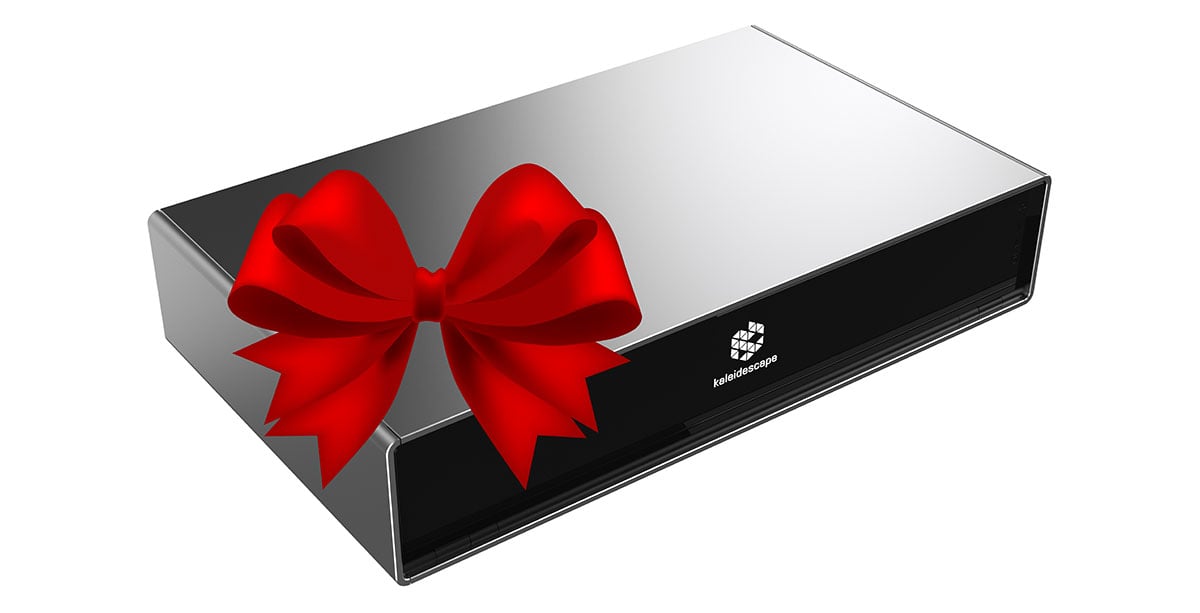 ---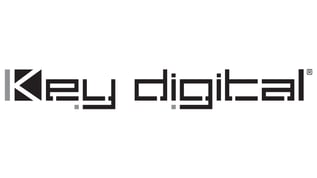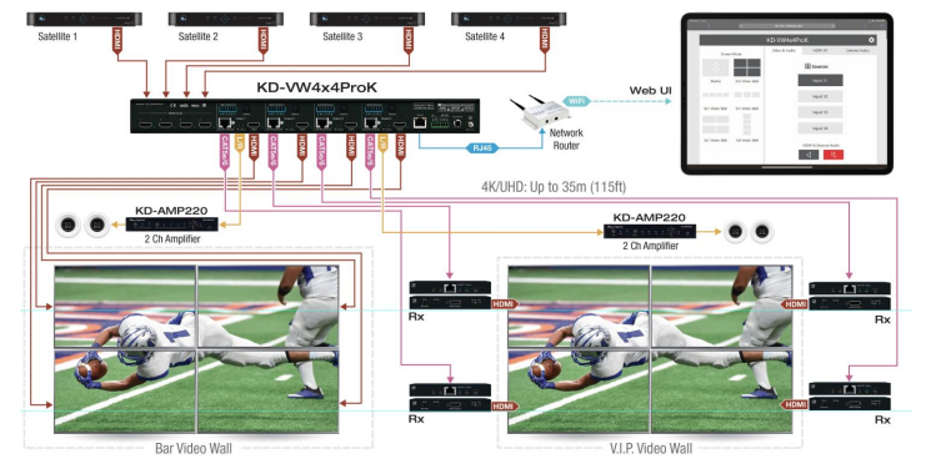 KD- VW4x4ProK
4K UHD 4 input 4 output video wall processor and seamless matrix switcher, includes 4 Rx units. Features 5 video wall modes, independent AV routing, mirrored HDMI and UHDoTP outputs.
Key Features:

Video Wall Processing: Transform consumer and professional displays into a video wall with five video wall modes: 2x2, 4x1, 3x1, 2 sets of 2x1, 1x4
Seamless Switching: Un-interrupted screen transitions during source selection
Built-In UHDoTP Tx with PoC: 4 included KD-EXMLVRx units are powered by KD-VW4x4ProK
Dual Video Wall / Mirrored Outputs: Simultaneously active HDMI + UHDoTP mirrored connections per output show same AV signal at same time for a total of 8 possible displays connected
Independent Audio Matrix: Audio output ports may be routed separately from HDMI & UHDoTP ports. Audio from any source may be selected while in video wall mode.
Panel Flip: Enables use of consumer displays by mounting top row upside down and conjoining narrow frame side
Accessories:

(1) Power supply, 12V 5A screw-type, model KDPS60W12VC
(1) IR Remote Control, model KDRMVW44K
(4) UHDoTP Rx units, model KD-EXMLVRx
(4) IR Emitters with 3.5mm mono end. 6ft.
(4) IR Sensors with 3.5mm 4 conductor end. 6ft.
(4) 6-pin Phoenix connector for audio, blue
(1) 6-pin Phoenix connector for unit control
(1) USB data cable, Micro to A, 6ft, USB 2.0
(2) Rack ears
Benefits:

Video Resolution: Up to 3840 x 2160p 4:2:0 at 60fps supported on inputs & 3840 x 2160p 4:4:4 at 30fps supported on outputs
4K Down-Convert: Integrate 4K sources with legacy 1080p & 720p displays
Full Buffer System™: Manages TMDS re-clocking / signal re-generation, HDCP authentication to source & display, and EDID handshake to source
Key Digital® App Ready: Can be controlled over TCP/IP via Key Digital® App
Control System Support: Key Digital® app ready. Key Digital Management Software™ Pro (KDMS™ Pro) ready, Compass Control® Pro ready. Fully controllable by all IR, RS-232, and TCP/IP supported control systems via open API.
3 year limited warranty included. USA based tech support, product design, and engineering.
Read more about this product here and check out our website for more of our products!

---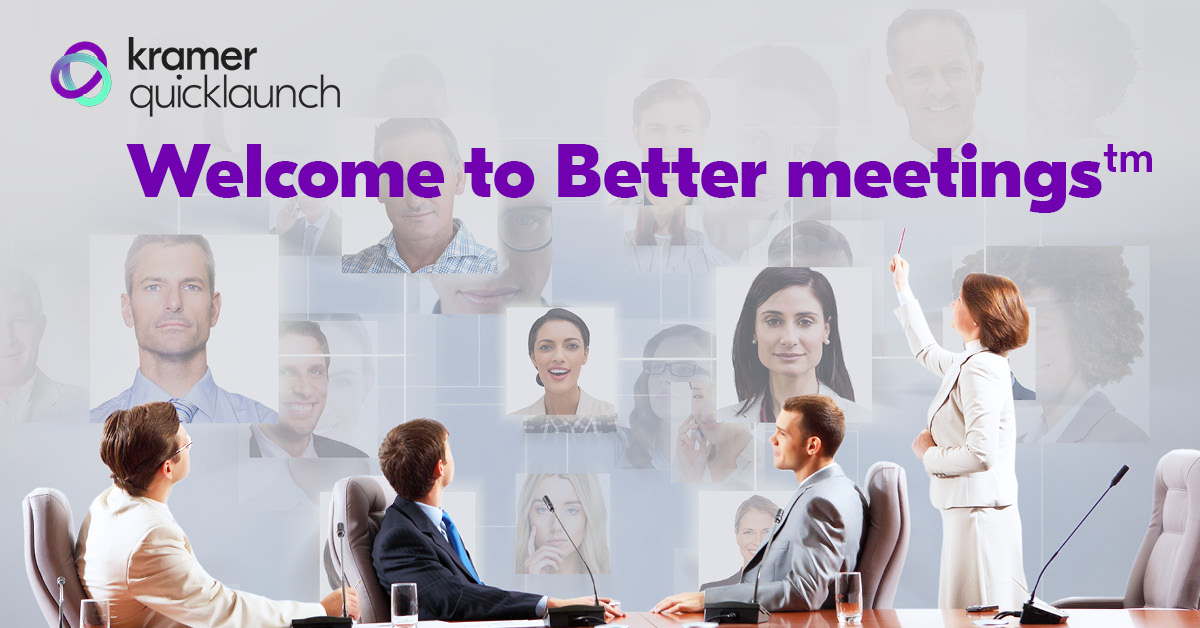 Kramer quicklaunchtm is a simple and secure meeting room software that provides multi-platform integration, transforming any PC or interactive display into a one-click meeting space.
In today's hybrid work modes, starting a meeting sometimes takes 10 minutes or more – a huge timewaster that's frustrating for everyone. With multiple, varied audio-visual assets and conferencing platforms, and no standard, easy-to-use interface, it is typically very challenging to join a meeting and collaborate.
The Kramer quicklaunchtm solution provides a fully secured meeting room interface that simplifies and speeds every aspect of videoconferencing. With over 30 conferencing platforms supported, quicklaunchtm transforms any PC or interactive display into a highly flexible one-click meeting space.
Companies and organizations can easily create their own fully customized and branded dashboard, including specific tiles, applications, and settings. The console option enables users to easily control the room from an on-table touchscreen.
quicklaunchtm provides the fastest and most secure way to launch and control any meeting regardless of conferencing provider. Users can join a meeting and start an application with just the click of a button. Sharing content and collaborating are made easy for participants in any location, in-room or remote, using any device.
Kramer quicklaunchtm – Welcome to better meetings.
---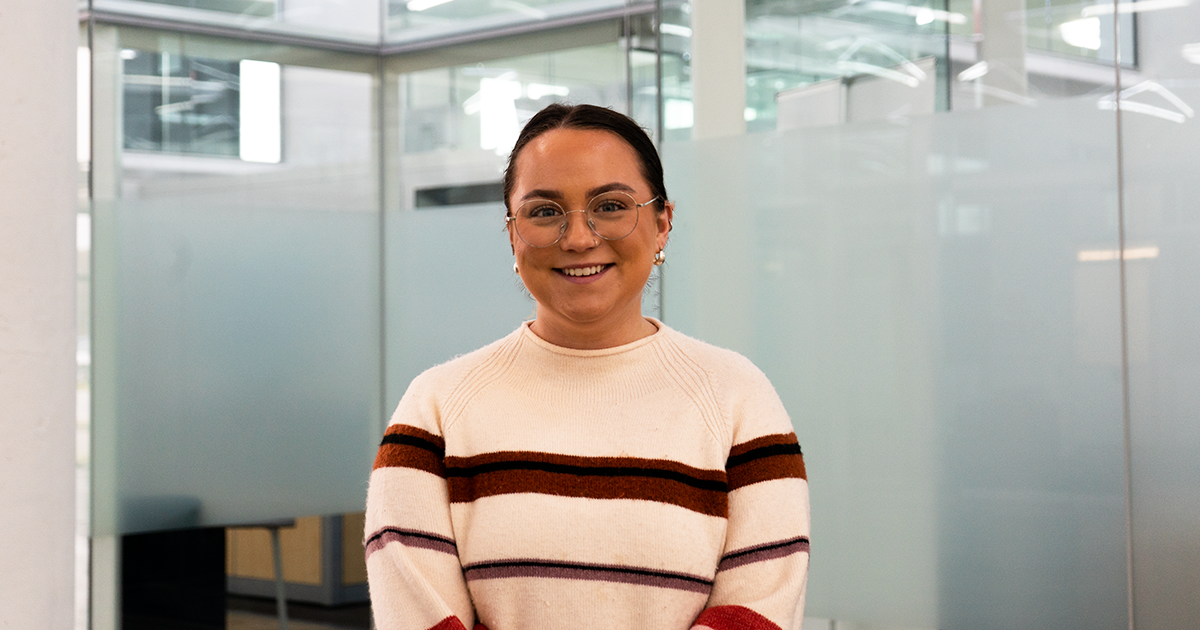 Meet LEA's New Digital Marketing Manager, Bella Lawton
As our team continues to grow, we thought it was time to bring in a fresh perspective to help us take our digital marketing channels to the next level… Get more!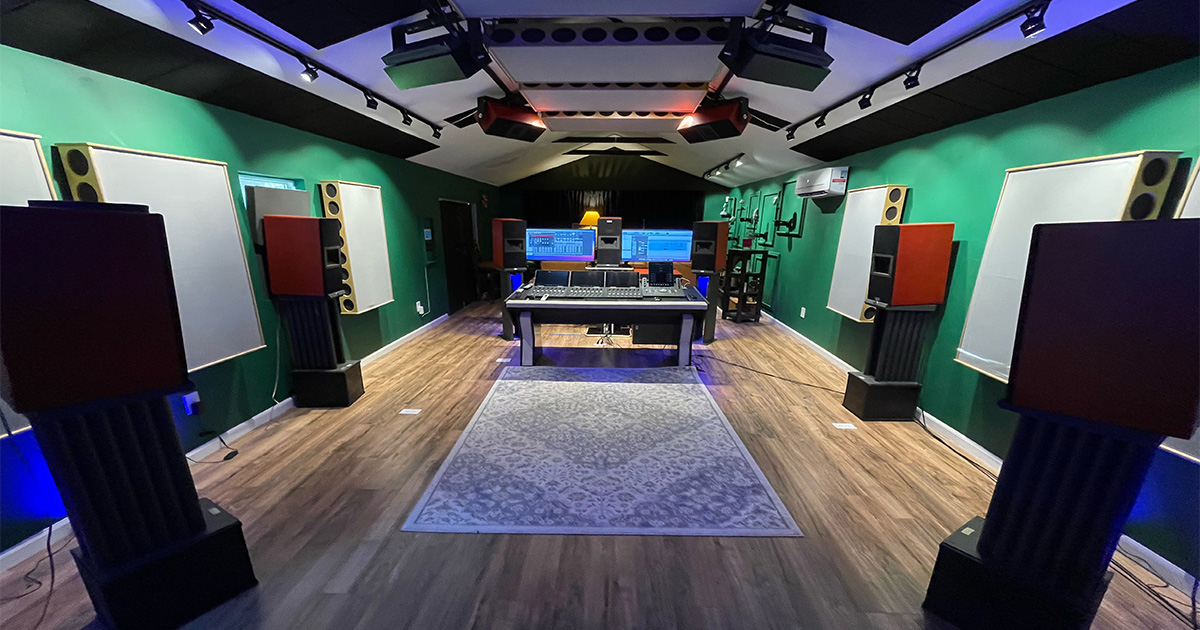 LEA Amps Power Dolby Atmos Studio: Nashville, TN
When industry veteran and legendary sound engineer was looking to build a brand new Dolby Atmos studio with the 'best of the best' equipment, he chose LEA Professional… Get More!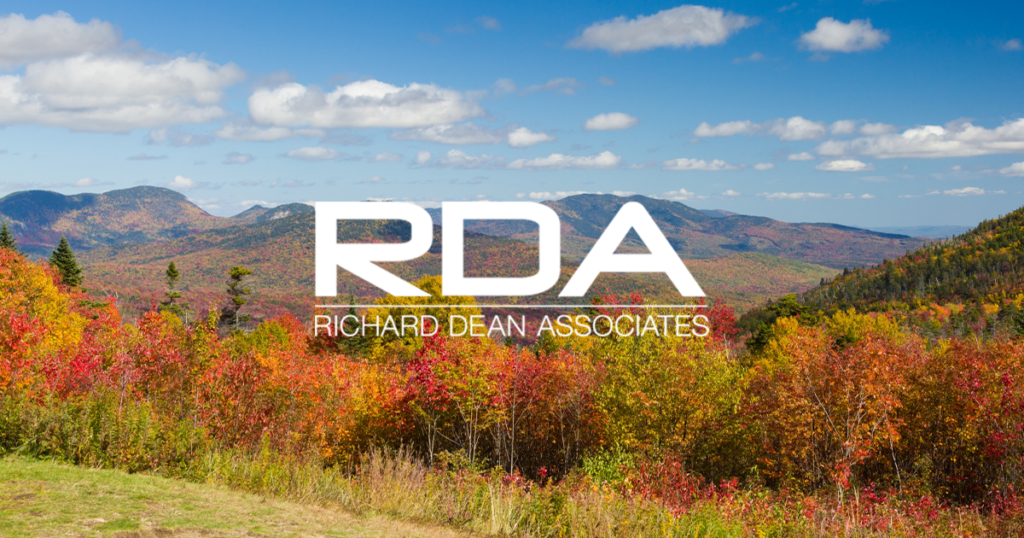 LEA Professional Welcomes New US Rep Partner, RDA
To account for the company's continued growth, we have decided to partner with Richard Dean Associates, who will be our commercial representative for the region of New England… Get More!
---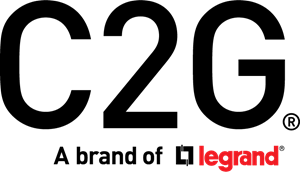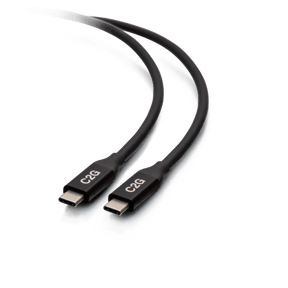 New C2G USB4 40Gbps USB-C Male to USB-C Male Cable Now Available
C2Ghas expanded its lineup of USB-C adapters, cables, hubs, and laptop docking stations with the newUSB-C Male to USB-C Male – USB4 (40Gbps) cablesin 2.5 ft. (C2G28877) and 3.3 ft. (C2G28878) lengths. The new cables support all USB4 features, with fast data transfer rates up to 40Gbps, as well as backward compatibility with USB 3.2 and Thunderbolt 3 specifications and devices. They deliver up to 100W of charging power with a reversible, symmetrical USB-C connector that easily connects any USB-C device or accessory for quick charging.
C2G's USB-C Male to USB-C Male Cables – USB4 (40Gbps) support data transfer speeds up to 40Gbps — eight times faster than USB 3.0. The cables are backward compatible with USB 3.2 and Thunderbolt 3 specifications and devices and benefit from USB4 technology with a vast increase in power and signals compared to previous USB iterations. A notable difference is the cables' capability to allocate unused bandwidth for better data transfer speeds and device compatibility. With 8K video resolution, and more than doubling the speeds from USB 3.2, they will bring the future of USB to an existing setup.
The cables deliver up to 100W of power to or from the connected device, enabling fast charging and powering of mobile devices, laptops, tablets, or other compatible USB equipment. The symmetrical design of the USB-C connector is identical on both sides, so users can either plug it in upside-down or right-side-up with ease and without damaging the connector port. In addition, there is no software or drivers to install; the plug-and-play feature makes it simple to connect and start using right away.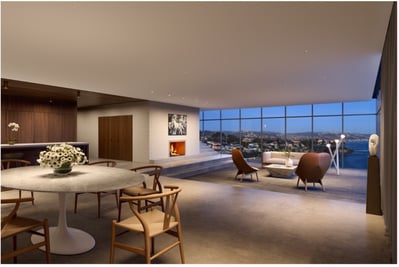 Vantage Lighting Fixture Alliance Grows With Lucifer Lighting
We have added Lucifer Lighting to ourlighting fixture alliance. Known for designing and engineering high-quality, unobtrusive architectural lighting fixtures, Lucifer Lighting illuminates the world's most beautiful spaces. The company's lighting fixtures are created with a deep understanding of architecture and design that pairs beautifully with Vantage's LHUMAN Human Centric Lighting (HCL) solution. Together, they offer a comprehensive and beautiful lighting design and user experience that is ideal for any new residential construction, remodel, or redecorating project.
Lucifer Lighting products include AtmosTM, 2 Series, Fraxion®3, Fraxion®4, Monopoint, Cylinder, Squillinder®, Track, and more. These fixtures feature a minimalist design, seamless installation, adjustment and aiming capabilities, high-quality proprietary LED optic systems, as well as elegant finishes. When combined with Vantage's LHUMAN — featuring design-friendly lighting control touchpanels or keypads and automated shading from Legrand Shading Systems — architects, interior designers, and installers can intelligently render the perfect lighting environment homeowners need for any task or mood. Legrand makes this easy by building a resource library to import calibrated tunable loads into a project. The color-mapped tunable profiles are included with each load, and programming is made simple after addressing the fixture and load.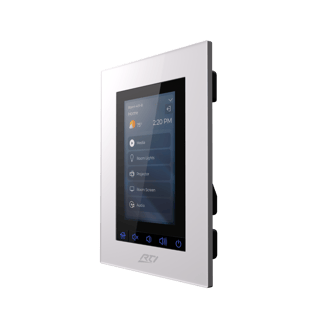 Now Shipping! RTI KX4 Touchpanel With Built-in Processor
We're now shipping our KX4 in-wall touchpanel, elevating performance and simplifying installations in single room settings. The new KX4 combines an in-wall touchpanel and hard button interface with a built-in control processor. The result is an enhanced automation solution in a single, convenient, and cost-effective unit, ideal for conference rooms, huddle spaces, classrooms, and lecture halls.
The KX4 stands out in the industry with innovative engineering that addresses control for single-room applications. Use cases it's ideally suited for include:
Corporate huddle space– controlling presentation switches, projectors, DSPs, lighting, shades, and thermostats
Classroom or lecture hall– controlling smartboards, video displays, projection screens, lighting, and audio
MDU and hospitality– controlling popular 70-volt systems for common area control with scheduling, plus on-site and remote monitoring
Expansion– PoE powered and networkable for system expansion, such as connecting to a main processor via the network and passing commands to locally connected devices
For front panel control, the KX4 boasts a 4" high-resolution capacitive touch display with five configurable hard buttons that can be customized with RTI's Laser Shark engraving. The KX4 ships with white bezel (a black bezel can be ordered separately), and it uses the same Back Box as the KX3. Back panel connections enable direct control of devices via IR, IP, RS-232, relays, and sense ports.
<
Learn more atwww.rticontrol.com/kx4-in-wall-controller.htmlan>.
---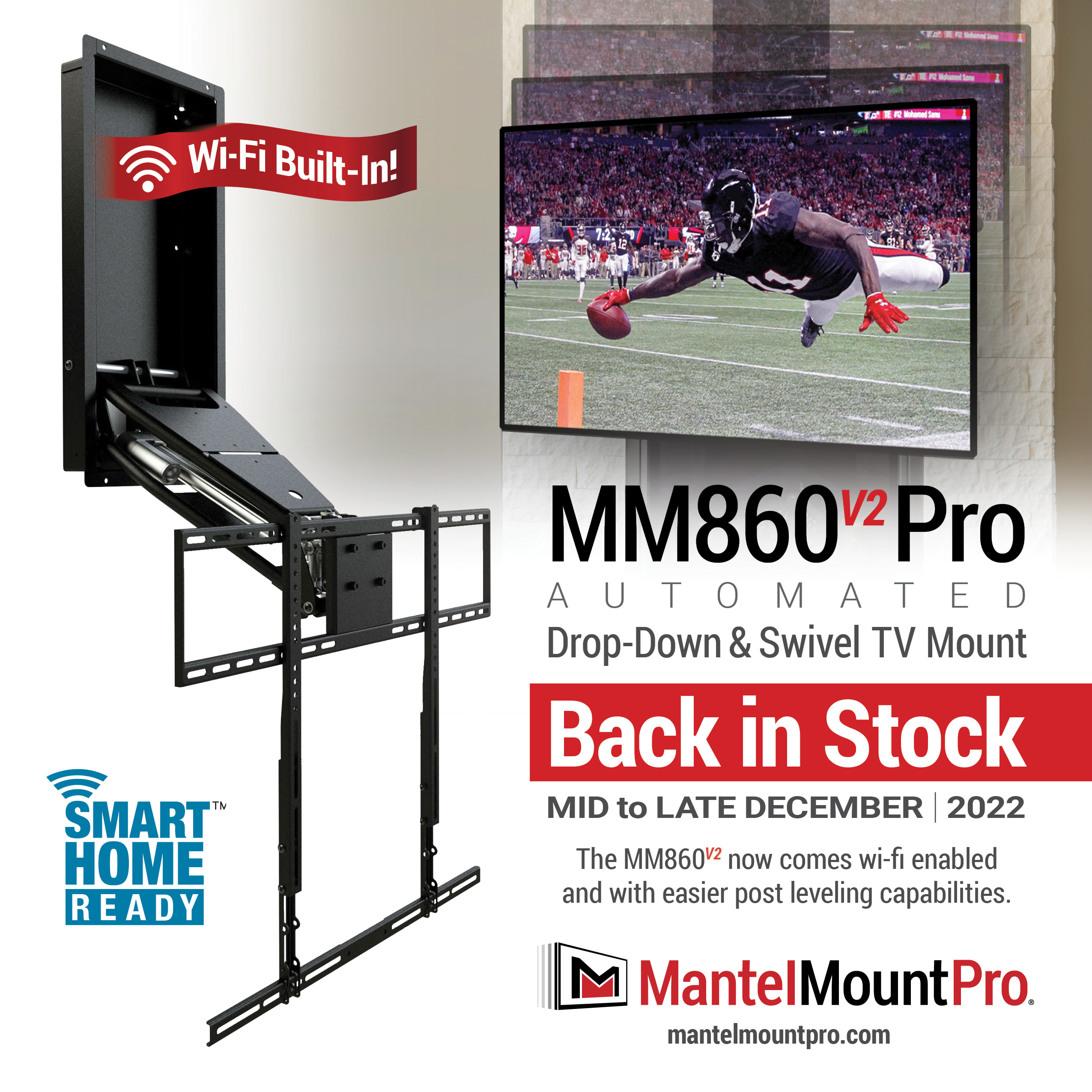 ---

Big Dog Power: The Future of Power Distribution
MetraAV® has designed their revolutionary new Big Dog Power Smart Power Distribution Unit (PDU) with integration professionals in mind. This innovation combines all the features integrators need into one PDU to deliver surge protection, remote control, smart home integration, rack temperature management, and more. Twelve individually controllable outlets have power metering, self-healing, and automatic reboot capabilities for smarter and easier remote management of connected devices. Devices can be powered on and off without an internet connection, allowing for scheduled reboots and an easy network equipment power reset that can solve the most common technical issues. For technicians, this means reduction of time-intensive support calls and truck rolls.
The PR-R13PI Smart Outlet PDU includes a surge mileage meter that shows when surges have occurred and the percentage of remaining protection. When a surge happens, two removable surge protection modules can be replaced without sacrificing the entire PDU, making this solution unique and cost-effective. Temperature
control is also automated with four magnetic temperature sensors that can be used to program turning on a fan or turning off devices when the temperature gets too high. The 13th service outlet powers a temporary device without having to reach behind the PDU.
Big Dog Power's flexible app is designed to work how integrators work, with easy programming that can be set up by outlet or device to mimic the workflow of their choice. Integrators can monitor all their clients within the Big Dog Power app, which is free to download. The PDU will also work with other popular automation platforms to allow the user to continue managing their devices through the same control system app. View more information at BigDogPower.com, and see other products from this line including three alternate, scaled-down versions that are available to suit the needs of smaller systems.
---

Monitor Audio Bronze Series
ON SALE NOW! The multi-award winning Bronze Series loudspeakers have been carefully designed to offer Monitor Audio's British personality with an attractive contemporary touch. Featuring a complete upgrade for superior sound and build quality, everything was created with you in mind.
The fresh cabinet designs have clean and simple lines, and are available in a choice of four contemporary finishes (White, Walnut, Urban Grey and Black), with a sleek contrasting baffle and matching magnetic cloth-covered grille for an understated appearance.
One of the most eye-catching features of the speakers is the acoustically transparent hexagonal dispersion patterns on the tweeter cover. This design gives Bronze a premium feel, allowing light to catch the distinctive gold tweeter dome behind the grille.
The Bronze Series features a new Uniform Dispersion (UD) Waveguide, which combines with Monitor Audio's signature C-CAM Gold Dome Tweeter to give even sound dispersion, improved time alignment and wider directivity for lifelike sound.
Improved C-CAM Drivers have been specially engineered using conical diaphragm geometry for increased control and Damped Concentric Mode (DCM) technology for a more accurate time response. The drivers also feature a larger diameter voice coil to allow production of higher sound pressure levels. These design enhancements allow the Bronze Series to deliver a smoother, tighter bass.
Since its first launch two decades ago, the multi award-winning Bronze Series has set the standard as a class leader and today there are thousands of satisfied owners across the globe.
With a choice of eight models, including our first Dolby Atmos® enabled speaker module, all of the Bronze speakers have been designed to please any music or movie lover. Their attractive design and choice of finishes ensures that they will complement any room in the home.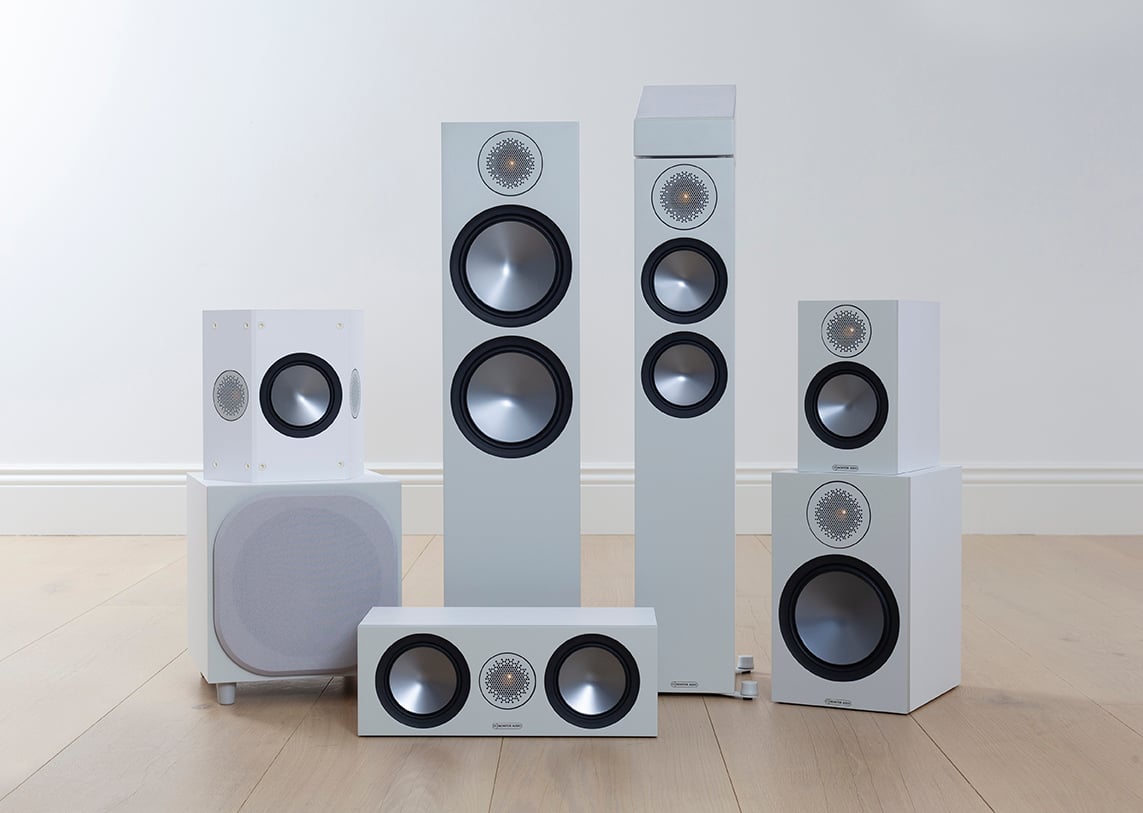 ---

"SoundTube, creator of The Original Pendant Speaker™ in 1985, has reinvented the category with the launch of the Mighty Mite pendant speakers. Mighty Mite was created to simplify installations for integrators. The UL-approved and patented Mighty Mite is the only full-range pendant speaker with a built-in subwoofer eliminating the need to install a separate subwoofer and subwoofer amplifier. Mighty Mite's redefined aesthetics give designers options for the pendant category they haven't seen before. The sleek ultra-modern look and feel fits comfortably in any décor where design is as essential as sound quality.
Mighty Mite is available in two models. The MM43-BGM is a 3-way pendant speaker with a 5.25" dual-chamber, band-pass subwoofer, a 4" woofer and a .75" BroadBeam® ring tweeter, with high-frequency dispersion technology for wide off-axis coverage. The Mighty Mite MM32-EZ is 2-way pendant speaker with a 5.25" dual-chamber, band-pass subwoofer, and a 3" wide-range driver. Both speakers work with 8-ohm, 70.7/100-volt connections and are ideal for open-ceiling commercial audio applications. The Mighty Mite produces louder, cleaner sound from one point of origin. With its built-in subwoofer and fuller coverage over larger areas than conventional pro audio speakers, the Mighty Mite generates exceptional sound for music and voice applications. In addition, the speaker's expanded coverage means fewer speakers are needed making projects more economical and reducing installation labor. Available in silver, black and white."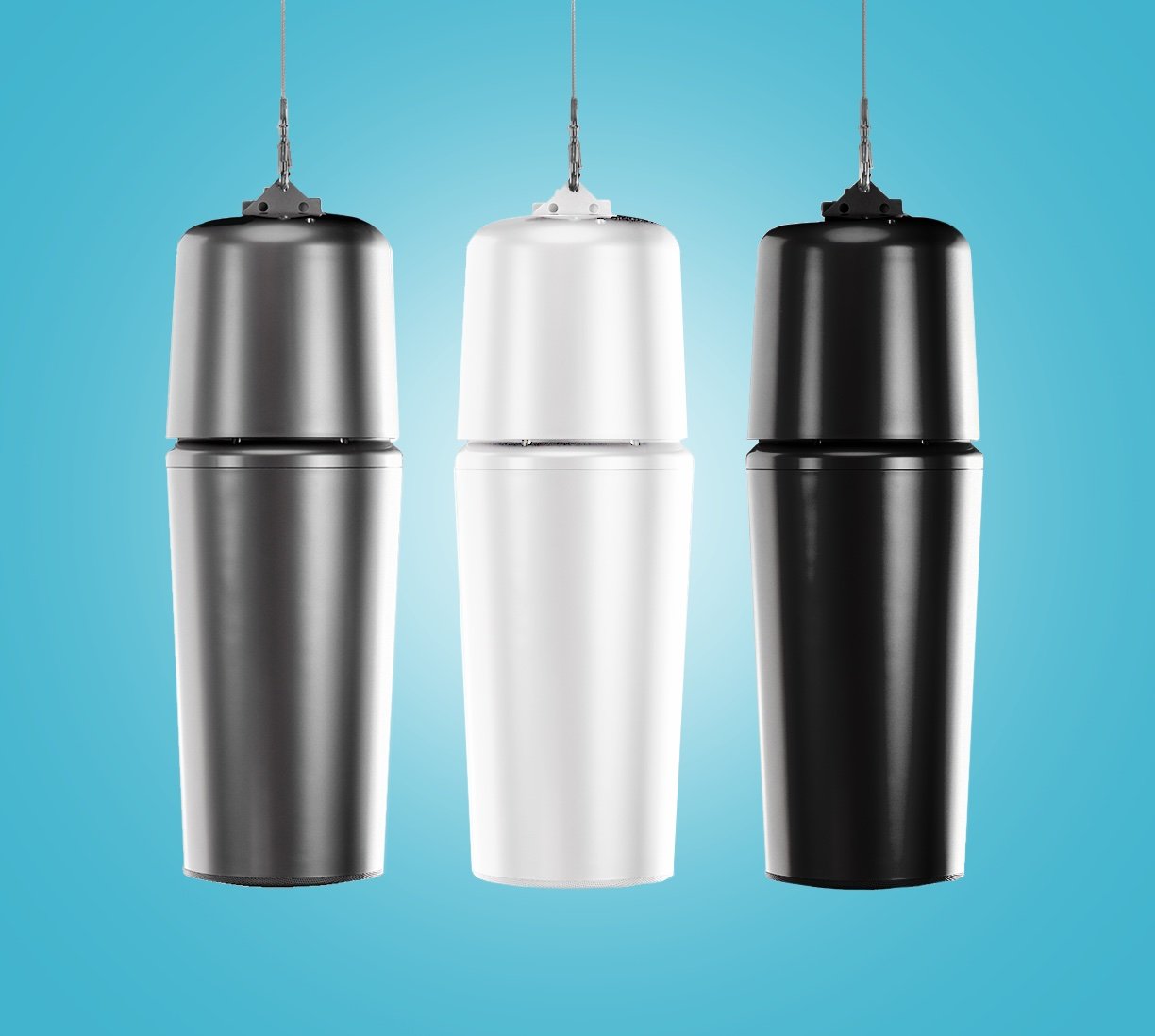 ---

For over 25 years, NETGEAR has been delivering the latest in networking innovations. NETGEAR AV is a new, focused business segment that continues to deliver the most recommended switches in the world designed for AV over IP, but also provides the latest in wireless access points for fast speeds, superior coverage and the margin you need to be successful. Not to mention, we offer FREE network design services with a team of technical engineers ready to assist with any wired or wireless questions you have for your upcoming projects. Simply provide your requirements and direct your questions to the following: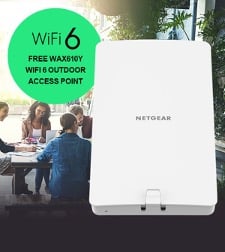 For Wireless projects: ProWiFiDesign@netgeaer.com
For Wired projects: ProAVDesign@netgear.com
RECEIVE A FREE OUTDOOR WIFI 6 ACCESS POINT PROMOTION
Each project consisting of at least (3) three WAX628 WiFi 6 Access Points qualifies you to receive a FREE outdoor access point free of charge! Reach out to your authorized NETGEAR distributor to take advantage of this offer, or simply contact us at TeamProAV@netgear.com and we can help. This offer is valid through December 23rd.
---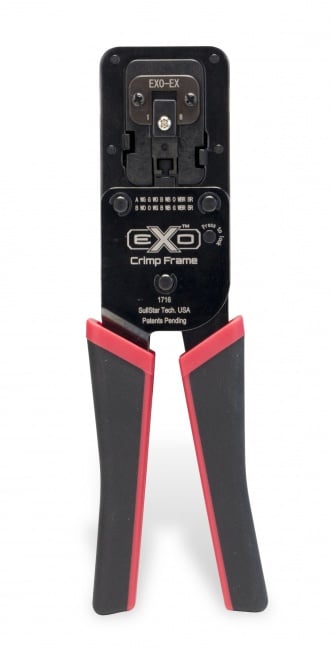 Platinum Tools ezEX-RJ45™ Termination System
The ezEX-RJ45™ Termination System provides a solution for terminating larger diameter twisted-pair cables, with conductor sizes up to .048 inches. The ezEX-RJ45™ connector has a hi-lo stagger design to increase performance and accommodate larger conductors found in Cat5e, Cat6, and Cat6A cables while maintaining the EZ® pass through design. This allows you to verify the wiring sequence before terminating. The EXO™ professional crimp tool and EXO-EX die set pair with the ezEX-RJ45™; connectors to ensure a flush cut and reliable termination every time. Saving time and money without sacrificing performance on high-end jobs.
www.nsiindustries.com/platinumtools
, call (800) 749-5783, or email
info@platinumtools.com
.
For additional information on Platinum Tools and its complete product line, please visit
---

The Séura Lookbook
Want to increase revenue per project? Get Séura Lookbooks. Inspire customers and prospects with Séura's portfolio of designer technology for residential properties. Proudly distribute these lookbooks to homeowners, architects, and designers during project planning. Enjoy incremental sales as a result. The lookbook contains 28-pages of beautiful photography and design ideas that will help you inspire more end-users, designers, and architects to value more possibilities. It's the perfect, easy "leave behind" to generate more money per project even after the physical meeting with your client. Order lookbooks, view online, or download the PDF.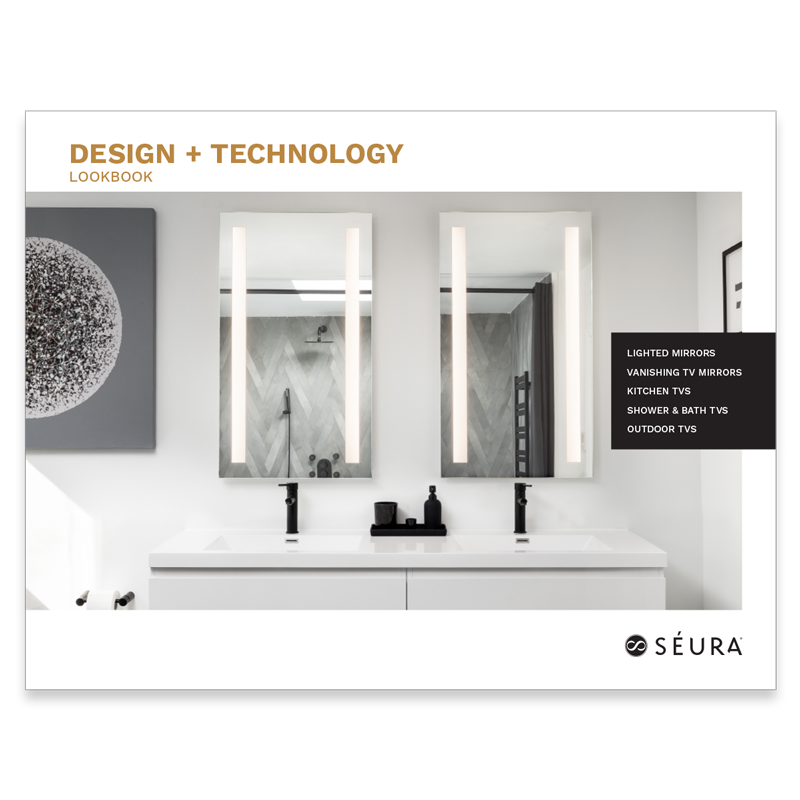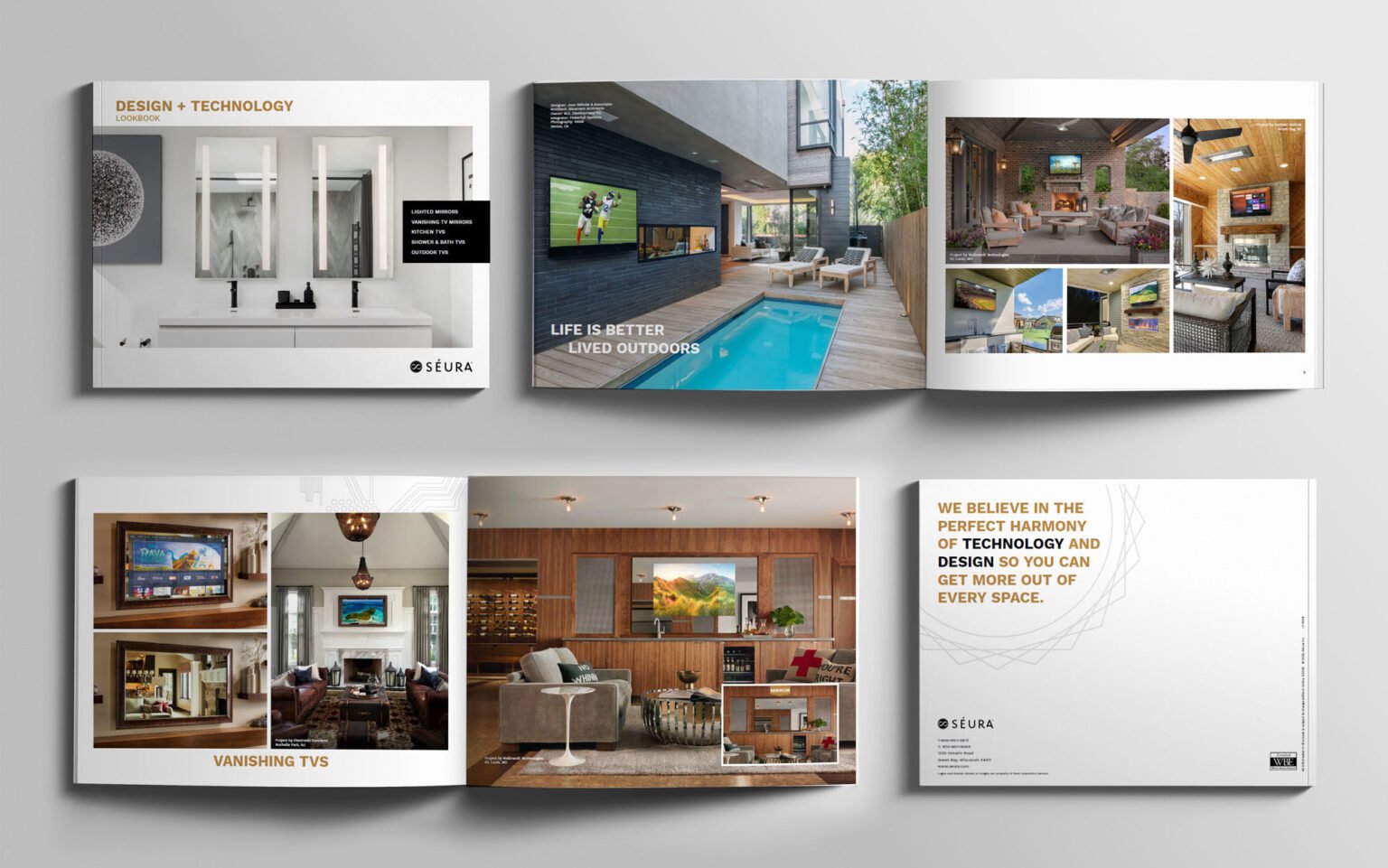 ---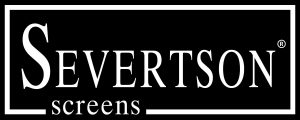 Severtson Screens' Broadway Thin Bezel Series Fixed Frame Projection Screens
Severtson Screens new Broadway Thin Bezel Series is a collection of fixed frame projection screens that offer a sturdy extruded aluminum frame with a 3/8-inch visible border for a fully maximized viewing area, making it an excellent solution for any home theater, office, conference room, sports bar, or other venue needing a modern, high-performance projection screen. The Broadway Thin Bezel Series' durable, aluminum frame offers the thinnest visible bezel that Severtson Screens can provide, offering a clean, sharp appearance that maximizes the viewable area. Each screen is manufactured to the same high standards as Severtson's large cinema screens installed in theaters worldwide.
Customers can choose from Severtson's perfectly tensioned screen materials that will take the viewing experience to the highest levels of performance available in the market today. Broadway's appearance does not distract from the projected content, but instead quietly enhances the viewing experience with its perfectly tensioned viewing surface and precision-aligned black velvet frame. Broadway Thin Bezel Series material choices include Broadway White and Broadway Grey.
For more information, please visit
www.severtsonscreens
.com, call 480-610-5155, or email
sales@severtsonscreens.com
.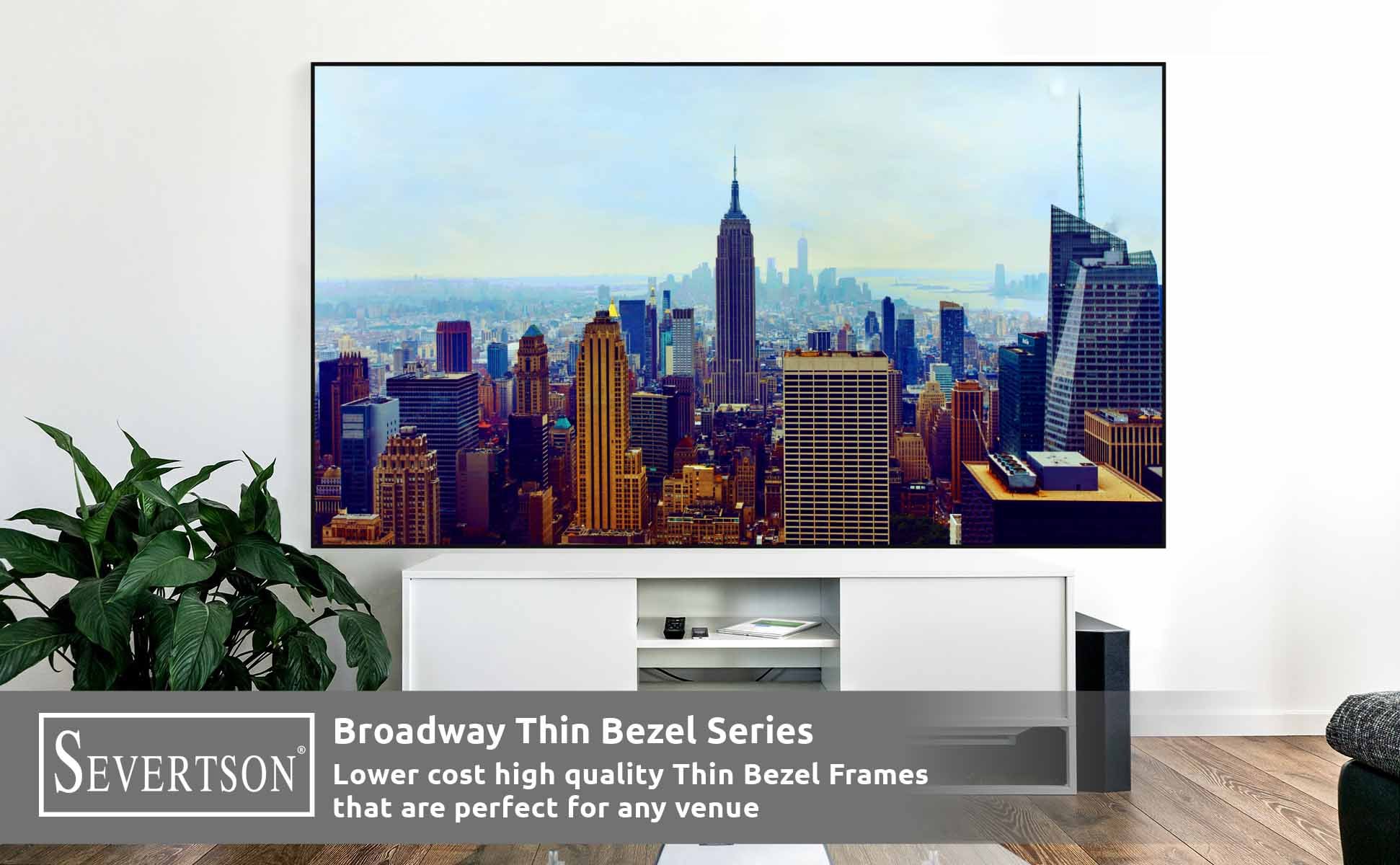 ---

An Update from Sony
Sony is heading into the fourth quarter with several new product introductions. Recently introduced at the AV Tech Expo in NYC Sony unveiled their latest laser projectors, the VPLPHZ51/61. These projectors combine advanced operational capabilities with high brightness and flexible installation, making them a reliable option for a wide range of corporate, education, museum, entertainment, and simulation applications. Sony also announced the SLS-1A Line Array Speaker. We are putting the audio back in AV! These speakers were purpose-built to create new sound field coverage when paired with large format displays. This speaker is ideal for multiple applications, including education, corporate, retail and faith settings. The speaker solves common pain-points for large and medium spaces paired with large format displays. With these new solutions, Sony continues to strengthen their product portfolio to meet the needs of multiple markets and applications. As a testament of the reliability of Sony's Pro Bravia Displays, Sony is currently offering a 5-Year extended warranty on the BZ40H series through March 31st, 2023. The offer is simple to activate, simply register the product with Sony by providing the serial number and the name of the distributor/reseller from whom they purchased their amazing BZ40H BRAVIA display.
Sony solutions are engineered to create an entire AV ecosystem to deliver fully integrated systems from display, presentation, camera, and audio with AV control and video conferencing platforms. You can learn more about Sony's range of products and applications here.
---

StormAudio (stormaudio.com) is very pleased to announce that they won the CEDIA 2022 award for Best New Product for the ISP Elite MK3 32 Digital AoIP.
This product is unique on the residential market, as it is the only processor capable of outputting 32 channels of AoIP.AoIP is a proven technology that provides a zero-latency redundant network, allowing for easy transport of audio signals without loss. StormAudio's deployment allows the processor to communicate with a host of Dolby, Dante, Ravenna, Livewire, Q-Lan, and other AES67 compatible devices. Deployment is fast and easy using our web-browser based configuration GUI.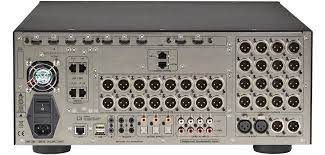 ---
Jim Newhouse joins Symetrix as Director for International Sales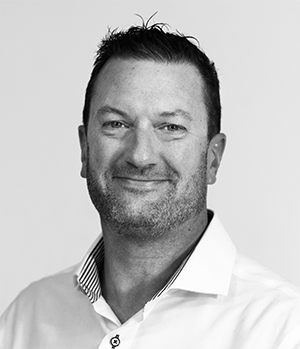 Symetrix, Inc. is excited to announce the hiring of Jim Newhouse, a 30-year veteran of the pro audio industry, as Director of International Sales. Despite the challenges of the past few years, #SymFamily has been steadily growing and the addition of this strategic role will help Symetrix continue to deliver exceptional solutions around the world.
Jim began his career in professional audio as a hard-working kid with passions for live music and electronics. Since that first warehouse shift, he worked his way to owning his own sales and installation business. More recently Jim focused on developing an incredible sales team for the world's most technologically advanced loudspeakers. In that role he successfully managed and supported clients on over twenty large sports venue projects. Welcome Jim!
---

TechLogix MOFO™ PT Series
The TechLogix MOFO™ PT Series is the first HDMI & USB plate solution backed with fiber. Forget clunky extenders and bandwidth-limited copper cable. The MOFO™ PT Series combines fiber-based cabling with traditional table inserts and wallplates, delivering cleaner installations, fewer failure points and better bandwidth. Simply pull, plug and play.
The MOFO™ PT Series includes USB cables in a variety of lengths, HDMI cables in a variety of lengths, aluminum table insert grommets in black or white finish, and aluminum decora wallplates in black or white finish. Simply combine components based on the installation. The system leverages TechLogix's MOFO™ fiber-based technology to manage 18G 4K60 HDMI and universal USB formats (3-2-1 technology supporting full-speed, hi-speed and SuperSpeed USB).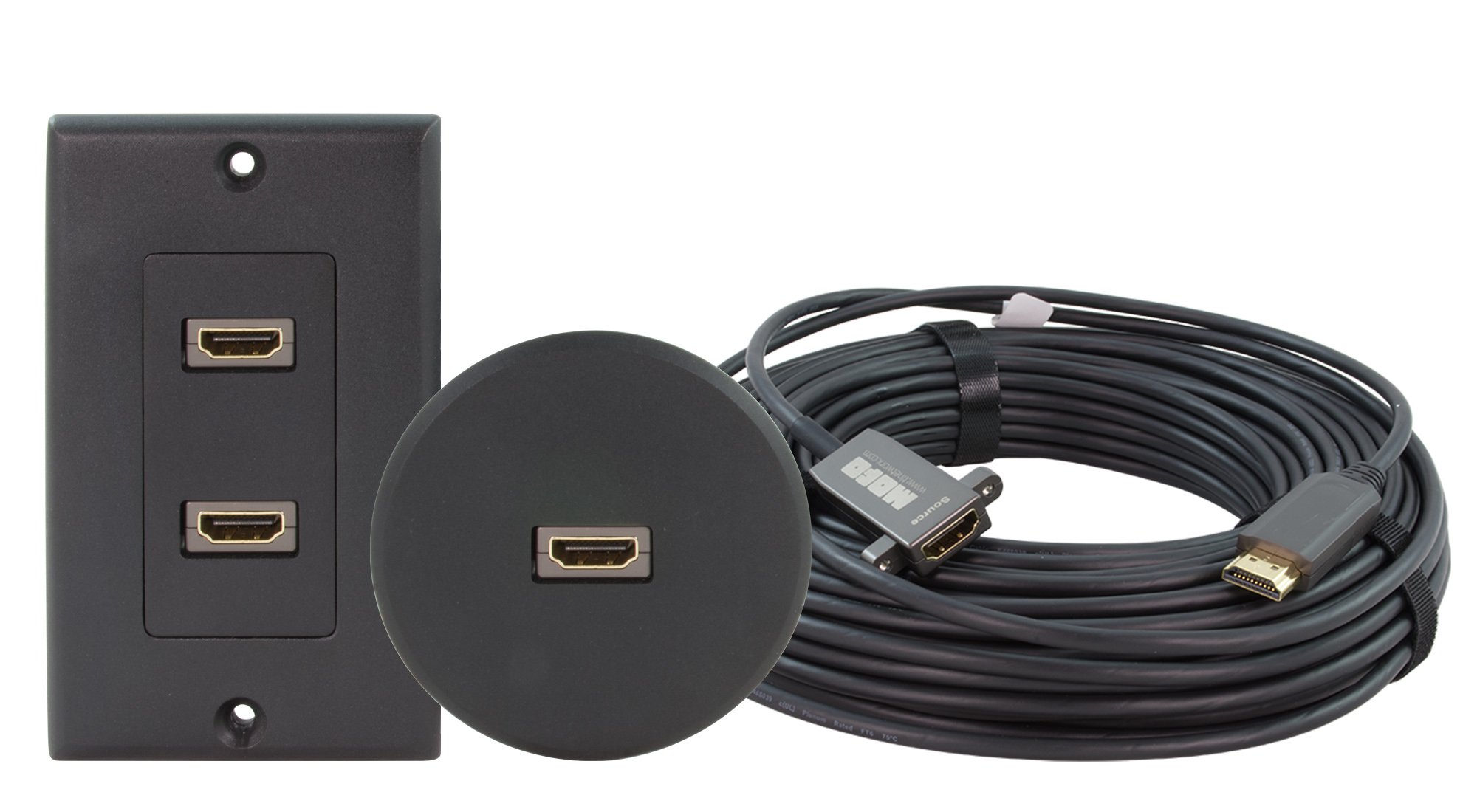 ---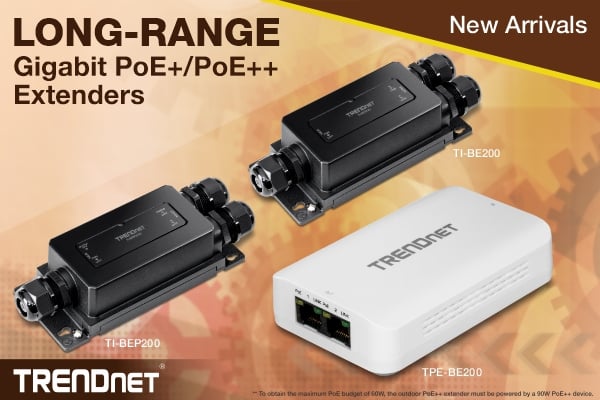 Extend a PoE++ connection 100 meters with TRENDnet Gigabit PoE+/PoE++ Extenders
TRENDnet's 2-Port Gigabit PoE+/PoE++ Extenders take a single PoE++ connection and extend it an additional 100m (328 ft.) for up to two PoE (TI-BEP200) or PoE+ (TI-BE200 and TPE-BE200) devices.* The extenders auto-detect a PoE (15.4W), PoE+ (30W), or PoE++ (60W) signal, and extend it for a total distance of up to 200 meters (656 ft.) from the PoE source.* Each extender can be daisy chained with up to four units (all units must be the same SKU) together for a total PoE network extension of up to 500 meters (1,640 ft.).**
The TI-BE200 Industrial PoE++ Extender features a single PoE++ input port and two output ports encased in an IP67 weather rated housing. The TI-BEP200 Industrial Gigabit PoE Extender features a single PoE++ input port, and one PoE+ and one Passive PoE output ports. The TPE-BE200 Gigabit PoE++ Extender features a single PoE++ (60W) input port and two PoE+ (30W) output ports.
Learn more about the extenders by clicking on these links:
https://www.trendnet.com/langen/support/support-detail.asp?prod=100_TI-BE200
https://www.trendnet.com/support/support-detail.asp?prod=105_TI-BEP200
https://www.trendnet.com/support/support-detail.asp?prod=200_TPE-BE200
*To obtain the maximum PoE budget of 60W, the outdoor PoE++ extender must be powered by a 90W PoE++ device.
**Each additional extender added to the daisy chain will decrease the overall available PoE budget.
---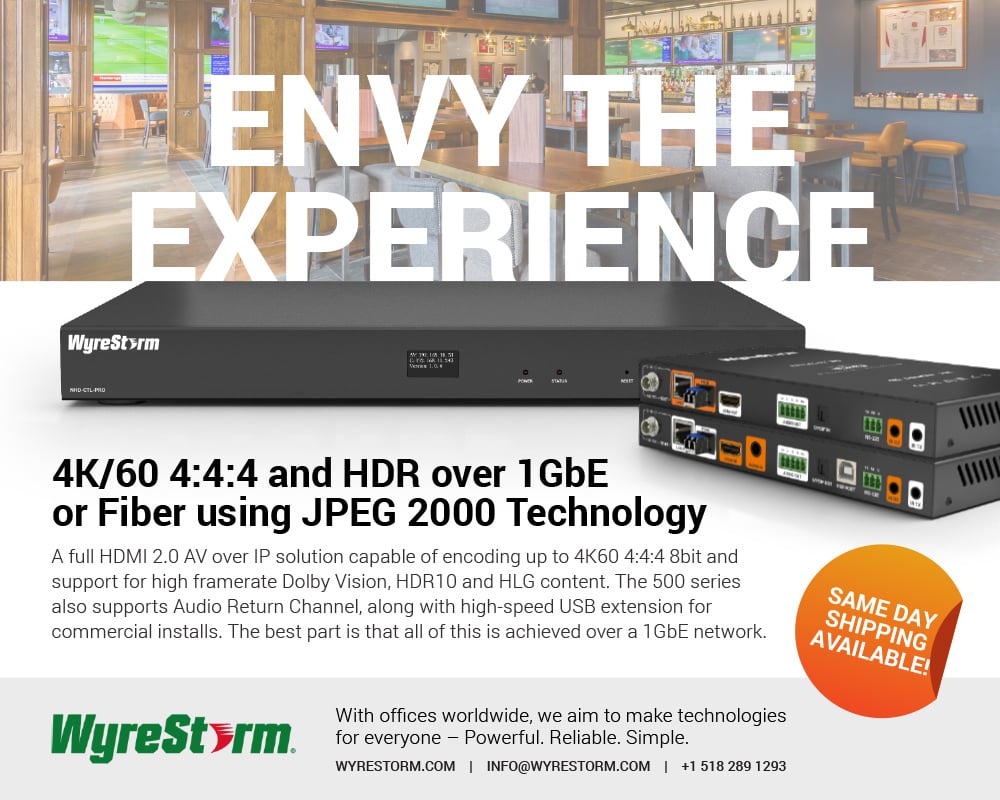 ---

This month, we are excited to announce the launch of two highly-anticipated products: Yamaha's CS-800 Video SoundBar and CS-500 Video Collaboration System. Yamaha's new Video Collaboration Systems deliver the most accurate, unifying, real-time hybrid experience.
Utilizing the latest AI technology, both the CS-800 and CS-500 combine voice and video data to pinpoint participants speaking in open spaces. While other video sound bars use beamforming technology, many are only focused laterally, meaning that all other noise above and below the participant are also picked up by the microphone. Yamaha's unique Hexa-Microphone captures the exact lateral and linear location of the voice, without also capturing unwanted background noise. Yamaha's CS-800 and CS-500 also feature Smart Framing technology that automatically frames relevant participants in the meeting.
With only one USB connection, a dual-facing remote, and flexible installation options, Yamaha's video collaboration systems are the most versatile and user-friendly product on the market, ideal for both huddle rooms and open spaces. Both products are Zoom certified and compatible with all major conferencing software. The CS-800 also includes Yamaha's well-loved speaker, while the CS-500 utilizes a laptop speaker.
For more information, visit https://uc.yamaha.com/products/video-sound-bar/huddle-room-system/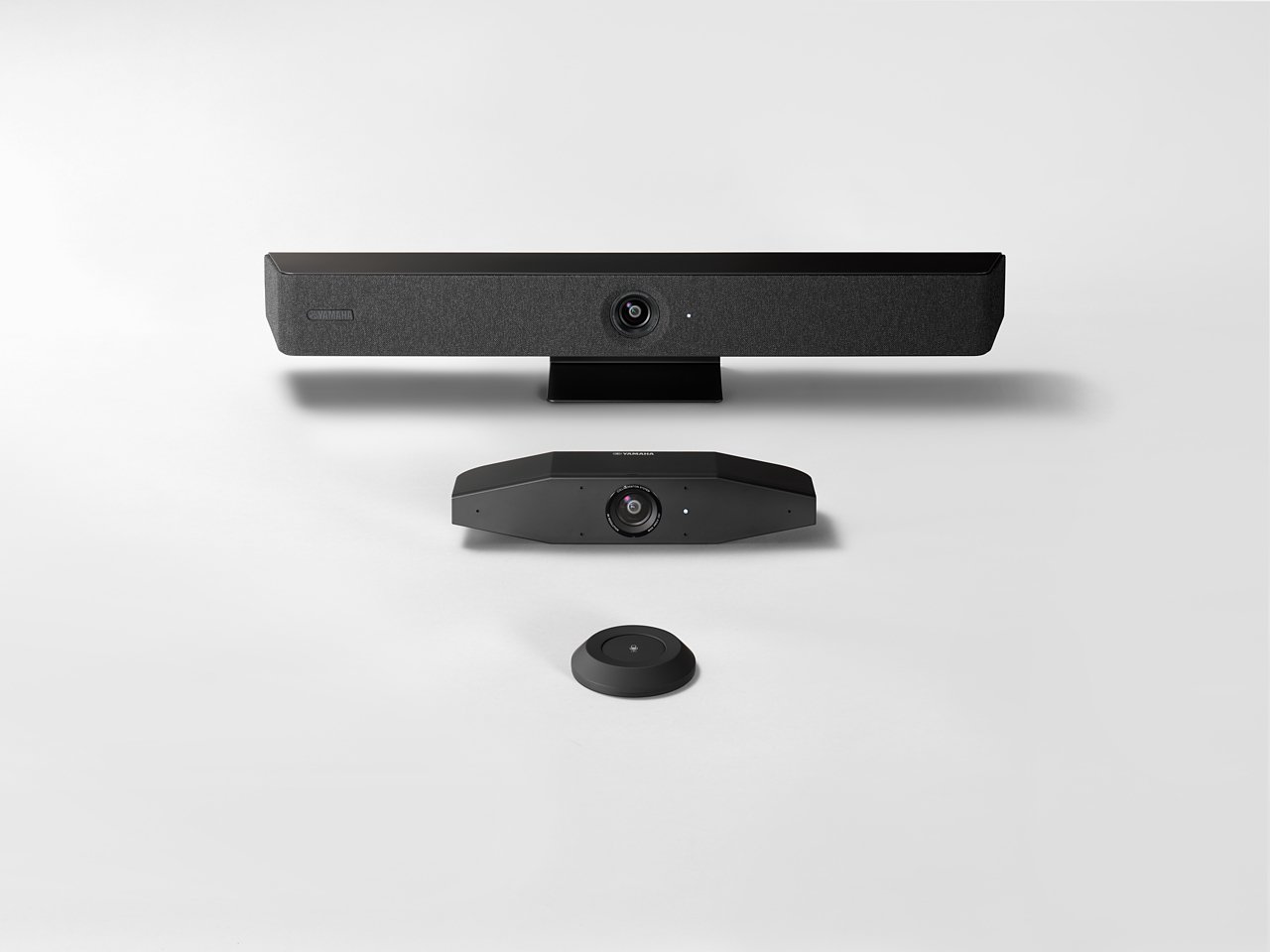 ---