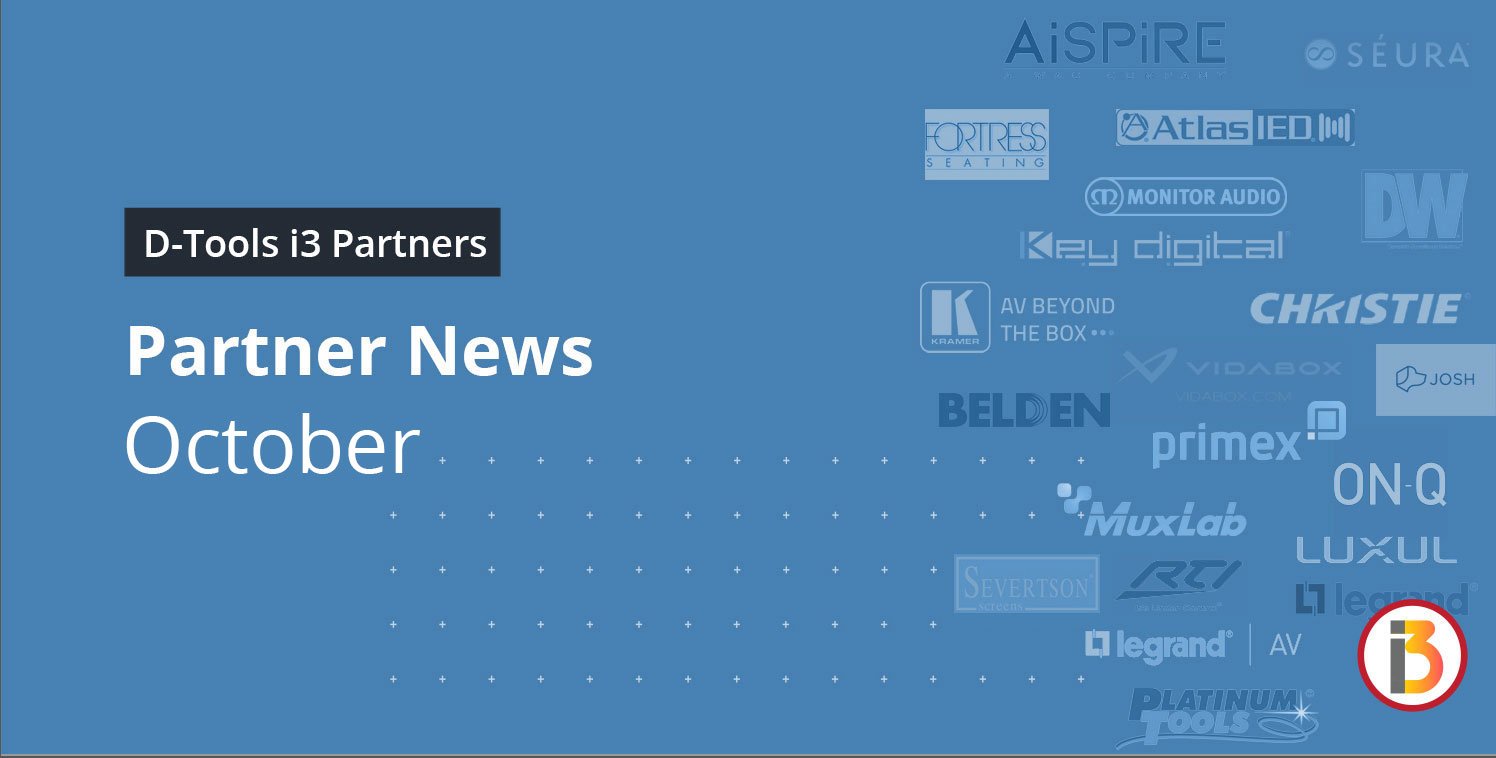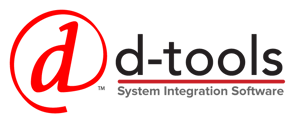 D-Tools i3 Partners realize the importance of bringing you their product information and have chosen to support the D-Tools user community by joining the program and making their product data directly available through D-Tools software. Read on for the latest supplier company news and product updates.
---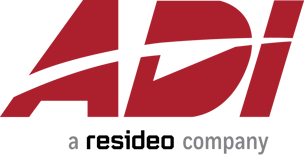 Identify and Stop Cybersecurity Risks
ADI is partnering with Defendify, an award-winning, all-in-one cybersecurity platform, to bring you a free cybersecurity service. With our package of three free tools, you can identify gaps in your security network and get notified about possible attacks, so you protect vulnerable data. The program does not require installation of any software, and it's 100% free.
The free Defendify Essentials Package includes:
Cybersecurity assessment
Vulnerability scanner
Threat alerts
Learn more and get these 3 free tools today.
---

Audiovisual, security, and tech rich systems are unique in their complexity and the rate at which the technology evolves. While expertly trained, integrators can sometimes be challenged by project timelines, product availability, interconnecting brands, and scope creep. More than ever, integrators should consider manufacturer services as a seamless part of their project support.
AtlasIED's own Thomas Ahern, Design Services & Tech Support manager, explains how our integrator partners can leverage our Design Services to help ensure efficient project deployment and maintain profitability. Read more, here.
---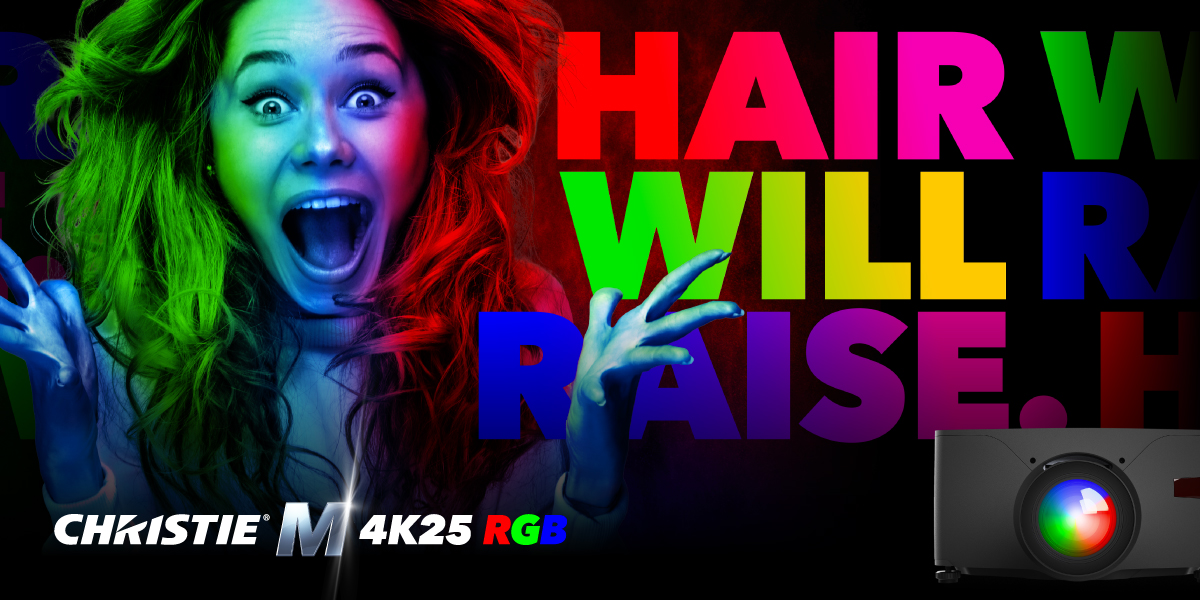 An icon, re-imagined
We've kept the best of the original M Series you know and love, plus we doubled the brightness doubled the color, and quadrupled the resolution!
The new Christie® M 4K25 RGB pure laser projector reimagines and reinvents the rugged and reliable M Series with innovative cutting-edge RGB pure laser technology, UHD 4K resolution with TruLife+™ electronics, electronic color convergence (ECC), and uses our intelligent lens system (ILS).
With 25,000 lumens and an incredibly small form factor, the versatile M 4K25 RGB is a new peak of perfection for our 3DLP® RGB pure laser technology.
---
​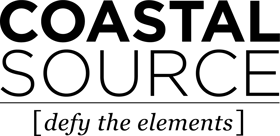 COASTAL SOURCE | NEW OUTDOOR AMPLIFIERS
Now more versatile with improved performance, at an even greater value.
No other company comes close to offering this level of outdoor amplification! Coastal Source CAS & SAS Amplifiers are fully weatherproof amplification solutions designed to be used with our landmark outdoor speakers. These amplifiers are housed in incredibly easy-to-install waterproof enclosures with improved thermal management which minimizes power and frequency response losses. The new CAS/SAS amp series do not require power supplies; the single power cord to just one 120VAC outlet is an in-field advantage for installers over the previous generation's use of outboard power supplies. The new CAS/SAS amplifiers offer intelligent on/off, plus advanced DSP, and wide operating voltage options. The amps are 4 Ω stable, and dependent on the model, will support two to four subwoofers.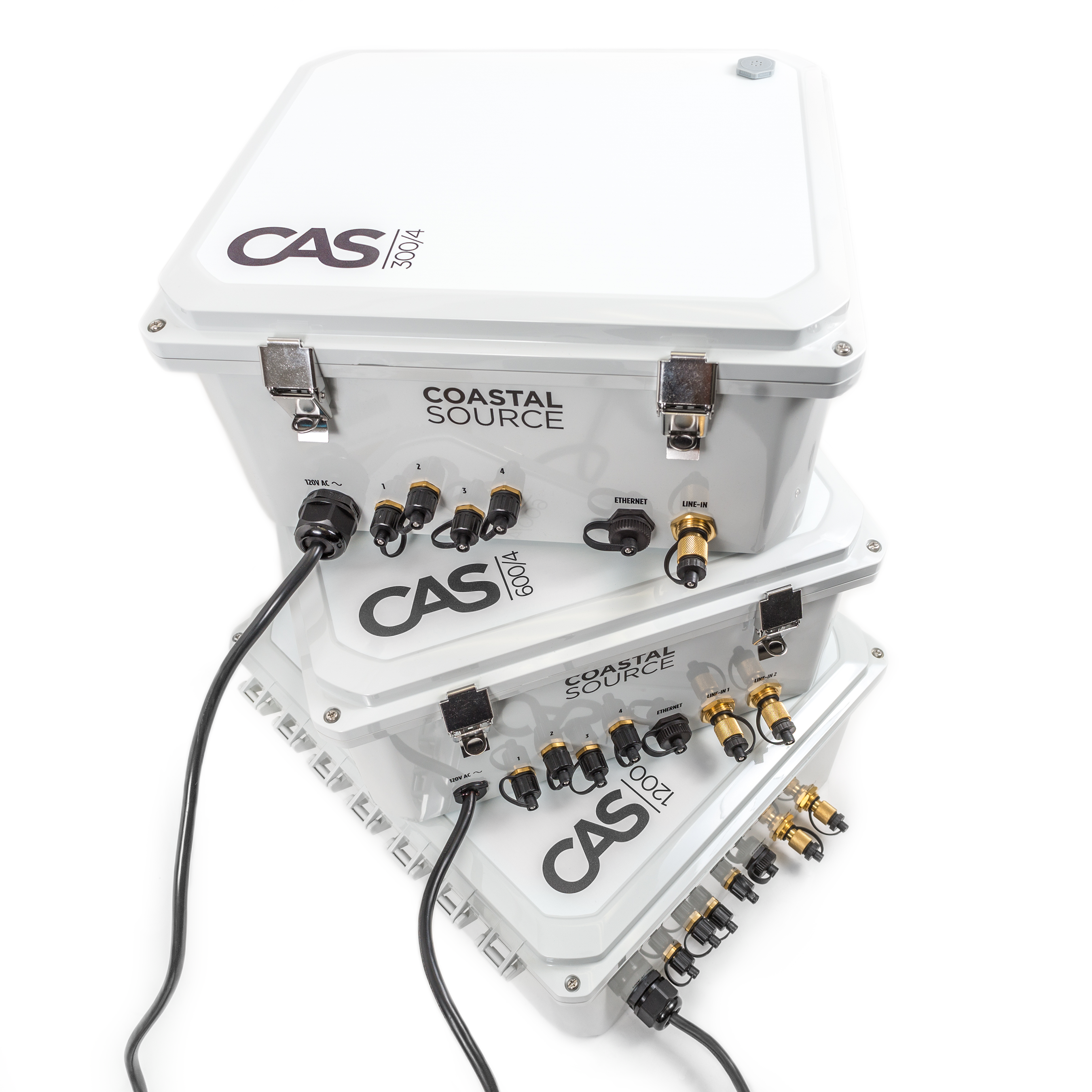 ---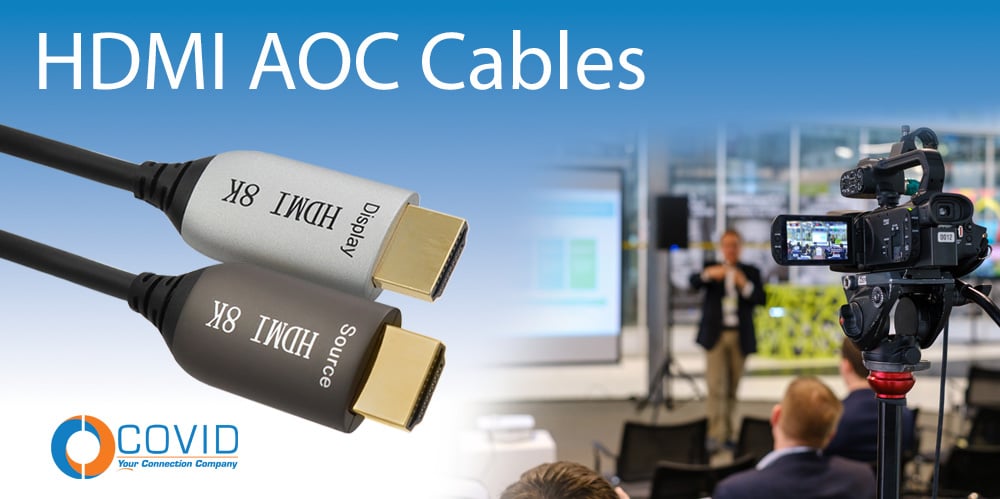 HDMI AOC Cables
Distances up to 150 feet 4K and 100 feet 8K
Covid introduces new HDMI AOC cables with distances up to 150 feet. These premium-grade, plenum rated cables are designed for long-lasting reliability. Competitively priced, these cables are perfect for your next audio-visual installation project.
For more information contact Covid at 800.638.6104, sales@covid.com or visit www.covid.com.
---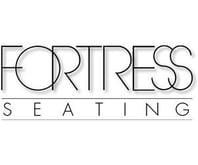 N O V A ~ I N C R E D I B L Y P O P U L A R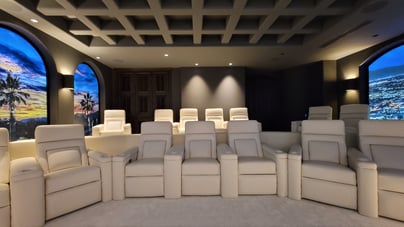 Word gets around fast. For the new kid on the block, NOVA's growing popularity is astounding. The factory floor is full of NOVAs in every configuration.
With such beautiful lines, amazing comfort and superior lumbar support, who wouldn't want a NOVA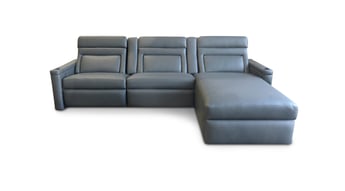 Common Pocket Arm with Chaise Common Arm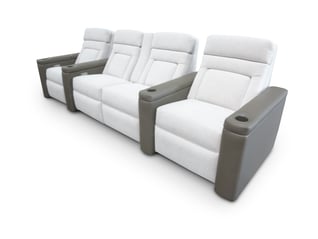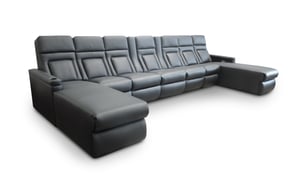 Single-Dual Pocket Arm-Single. Chaise Sectional ~ Center Pocket Arms
---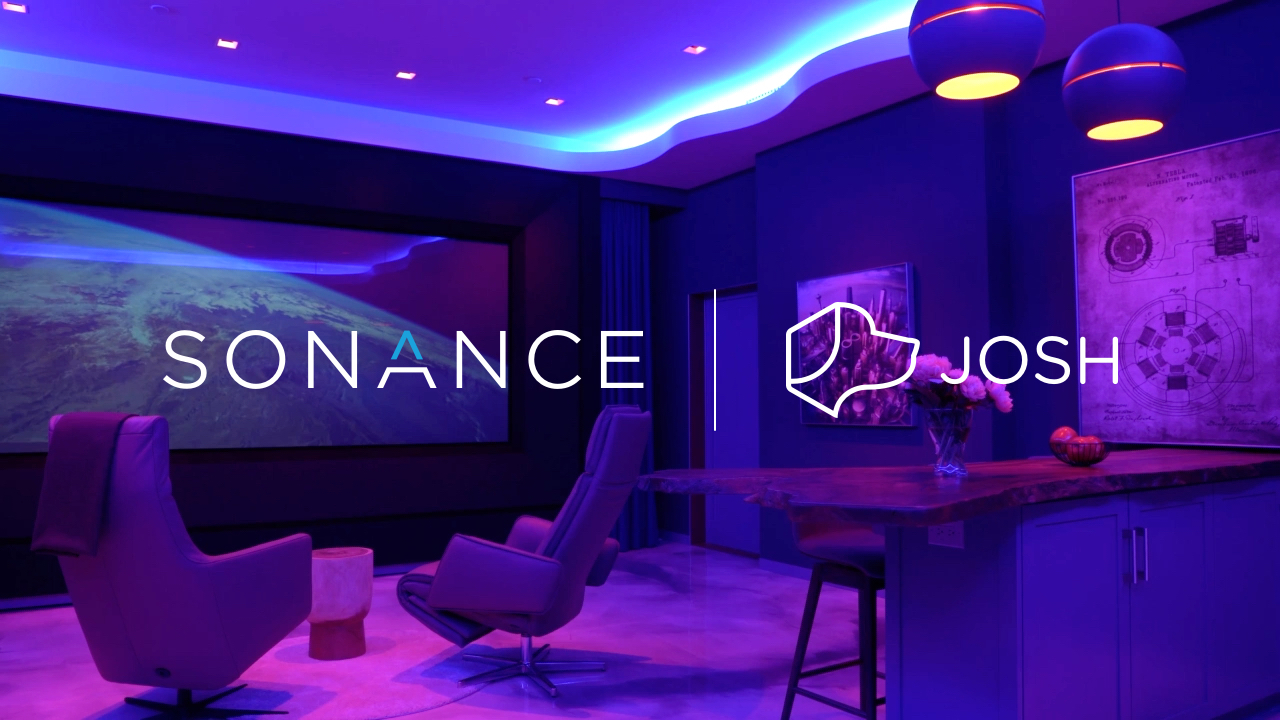 Josh.ai and Sonance Premiere the Second Installment in Invisibility Series
With Josh Nano deliveries en route, Josh.ai and Sonance explore the dealer's perspective on designing systems with technology that's designed to disappear.
The Josh.ai and Sonance partnership continues transforming connected living spaces thanks to industry innovators like Global Wave Integration. A shared vision of blending technology into its surroundings has inspired a multifaceted demo environment that is able to adapt to fit a variety of client needs throughout the course of a day. Learn how Kyle Steele has integrated products that offer uncompromising design, promote well-being, and provide best-in-class performance in the first showroom to feature Josh Nano.
With the future of remote work taking shape, along with a renewed focus on home entertainment experiences for the whole family, clients are investing in single-rooms that are more functional and dynamic. With the power of a natural voice command, Josh.ai and Sonance dealers can highlight how transformative a spare room can become when equipped with the proper technology. This multi-purpose solution not only provides a foot in the door with clients, but sets the stage for future smart home adoption.
Watch the demo and interview here!: https://youtu.be/zEpUGoZ8KIU
In case you missed it, make sure to watch the first part of the Invisibility campaign with Alex Capecelatro, CEO Josh.ai, and Mike Cleary, Director of Marketing at Sonance, discussing the trends they are seeing in the industry's most innovative properties and the inspiration behind Josh Nano: https://youtu.be/rrhB-VOAv6k
---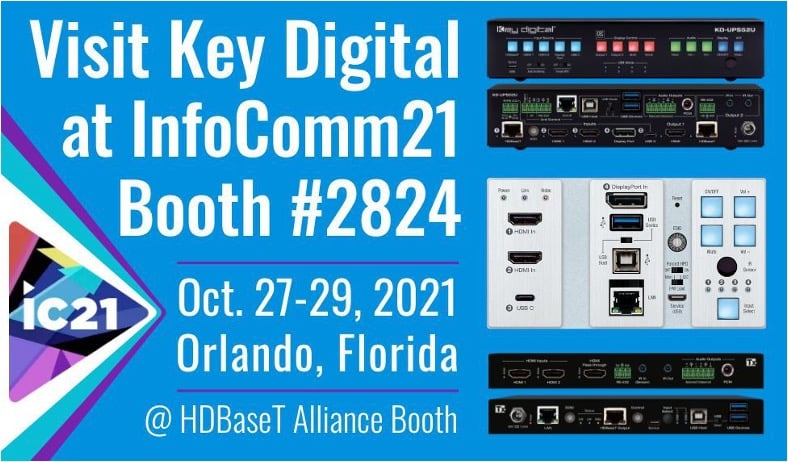 HDTBase Lineup for InfoComm 2021
HDBaseT Enabled Conferencing Technology, Presentation Solutions for Meeting Rooms, Classrooms, and Lecture Halls
Soft Codec Enabling Presentation Systems with USB: Key Digital® KD-UPS52U is a 4K/18G KD-App Ready universal presentation switcher + soft-codec enabling interface with CEC Manager™, auto-switching, and audio de-embedding creating a user-friendly, simplified presentation system. Designed for professional audio video installations in conference rooms, board rooms, classrooms, lecture halls, auditoriums, and more, will enable an app-ready all-in-one solution for control of video switching, sound and speech enforcement, and PTZ camera control.
Benefits:

PTZ USB Camera Integration: Integrates natively with KD-CAMUSB for full PTZ control via KD-App
KD-App Ready: Network scan & detect populates pre-built GUI including connected display/projector controls via CEC Manager™
Ease of Integration: Complete configuration using Key Digital Management Software™ Pro

3 year limited warranty included. USA based tech support, product design, and engineering.
Read more about this product here and check out our 2021 InfoComm Press Kit!
Conferencing Essentials and Wireless Presentation Gateway: KD-BYOD4K wireless presentation gateway for the KDPlay™ system enables presenters to cast content to their display or projector from their Windows, Mac, or Chrome OS laptops, iPads, iPhones, Android tablets or phones via WiFi. Multiple attendees may cast simultaneously, encouraging teachers and students, trainers and participants, all to collaborate regardless of their connection type and without the hassle of wires. Android users download the KDPlay™ app, iOS devices natively cast using AirPlay, and Chrome OS devices cast desktop or tabs from Chrome browser.
Benefits:

Wireless Presentation Gateway: Connect via WiFi to wirelessly cast content from device.
KDPlay™ Flash Included: Software auto-launcher with USB and USB-C connections allows Additional KDPlay™ Flash sold separately.
Touch Screen / Mouse Forwarding: Connect touchscreen or mouse USB to unit to point and click on casted device.
Audio De-embedding: Audio of the casted device is de-embedded at the unit's analog L/R audio connector for ease of integrating with audio amplification and mixing systems.

3 year limited warranty included. USA based tech support, product design, and engineering.
Read more about this product here and check out our 2021 InfoComm Press Kit!
---

Visit Kramer at InfoComm 2021
Come see Kramer's latest and greatest technological advancements!

In today's hybrid world, discover how Kramer AV technologies empower enterprise and education users with Infinite Ways to Engage in any wireless or wired environment with any device; quickly, securely, and effectively.

Learn how government agencies trust and use our secure, mission-critical AV/IT solutions for 24/7/365 reliability.

Stop by and see us in Booth 3101!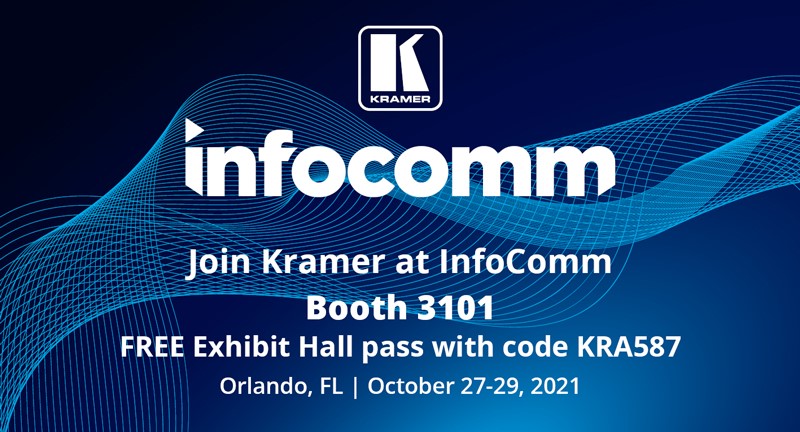 ---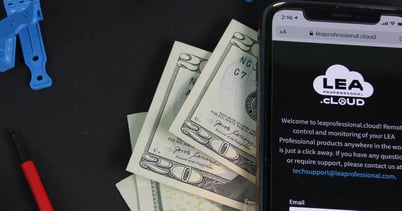 How Smart Amps Can Create More Recurring Revenue?
Right now is the perfect time to take advantage of new technologies in AV in order to drive new and additional recurring revenue streams for your integration business. And by using a service such as our Cloud platform, AV integrators can start generating additional and regular income right away. Get More!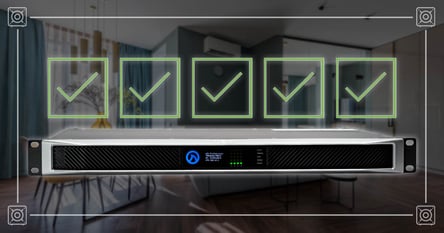 5 Must-have Features for Resimercial Audio Amplifiers
Every vertical market in the AV industry and every system installation comes with different product and feature requirements. When it comes to Resimercial Audio and, more specifically, resimercial audio amplifiers, there are certain amp features that integrators must-have. Get More!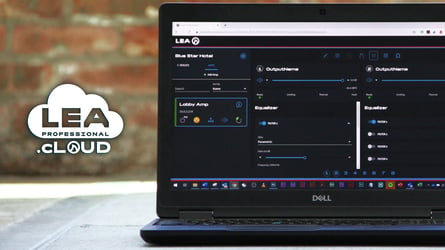 Using the LEA Cloud Platform to Remotely Control & Monitor Amps From Anywhere
leaprofessional.cloud is the first professional amplifier cloud platform that allows remote control & monitoring of your amplifiers from anywhere in the world over an internet connection. Set up is quick, simple, and completely free. Get More!
---

Our Latest Residential AV News
Legrand | AV Wins Big at CEDIA Expo 2021
Legrand | AV earned seven awards at CEDIA Expo 2021. Da-Lite, Luxul, and On-Q were each recognized with Residential Systems Best of Show Awards; Luxul and SANUS both earned Residential Tech Today 2021 Innovation Awards; Da-Lite won a CE Pro Best Product Award; and On-Q received a Connected Design Award. Prior to CEDIA, SANUS was also recognized with a TWICE VIP Award.
Residential Systems Best of Show Award winners were chosen based on a number of criteria, including value, impact, and uniqueness to the market. This year, judges were impressed with Da-Lite's Agility™ Battery Motor, Luxul's large managed L2/L3 Gigabit switches, and On-Q's Dual-Purpose In-Wall Enclosures. The Residential Tech Today 2021 Innovation Awards honored products for going above and beyond as solutions for everyday tech home challenges and for helping serve the comfort and lifestyle wants and needs of homeowners. Luxul's large managed L2/L3 Gigabit switches and SANUS' VLT7 Advanced Tilt 4D TV wall mount were named winners in the Networking and Video Mount categories, respectively.
Da-Lite's Agility Battery Motor also received a CE Pro Best Product Award for Projection Screen in the Home Theater/Multi-Room Audio/Video category. Judged by CE Pro editors and industry leaders based on innovation, functionality, and competitive advantages and benefits to the installer, the annual Best Product Awards celebrate the most noteworthy new products and technologies of the year. On-Q's Dual-Purpose In-Wall Enclosures were additionally honored by the Connected Design Awards program, which recognizes the best-designed technologies and solutions that are improving and accelerating the smart home industry and the disciplines they serve. Entries were judged by an esteemed panel of experts from the custom integration and design and architecture communities based on design, innovation, and application.
The TWICE VIP Awards program honors the best features, designs, and value that new products are bringing to consumers. Winners were announced in the magazine's Aug. 13 edition, with the SANUS Soundbar TV Mount for the Sonos Arc (WSSATM1-B2) and Extendable Wall Mount for the Sonos Arc (WSSAWM1-B2) taking the prize in the Home Theater: Furniture category.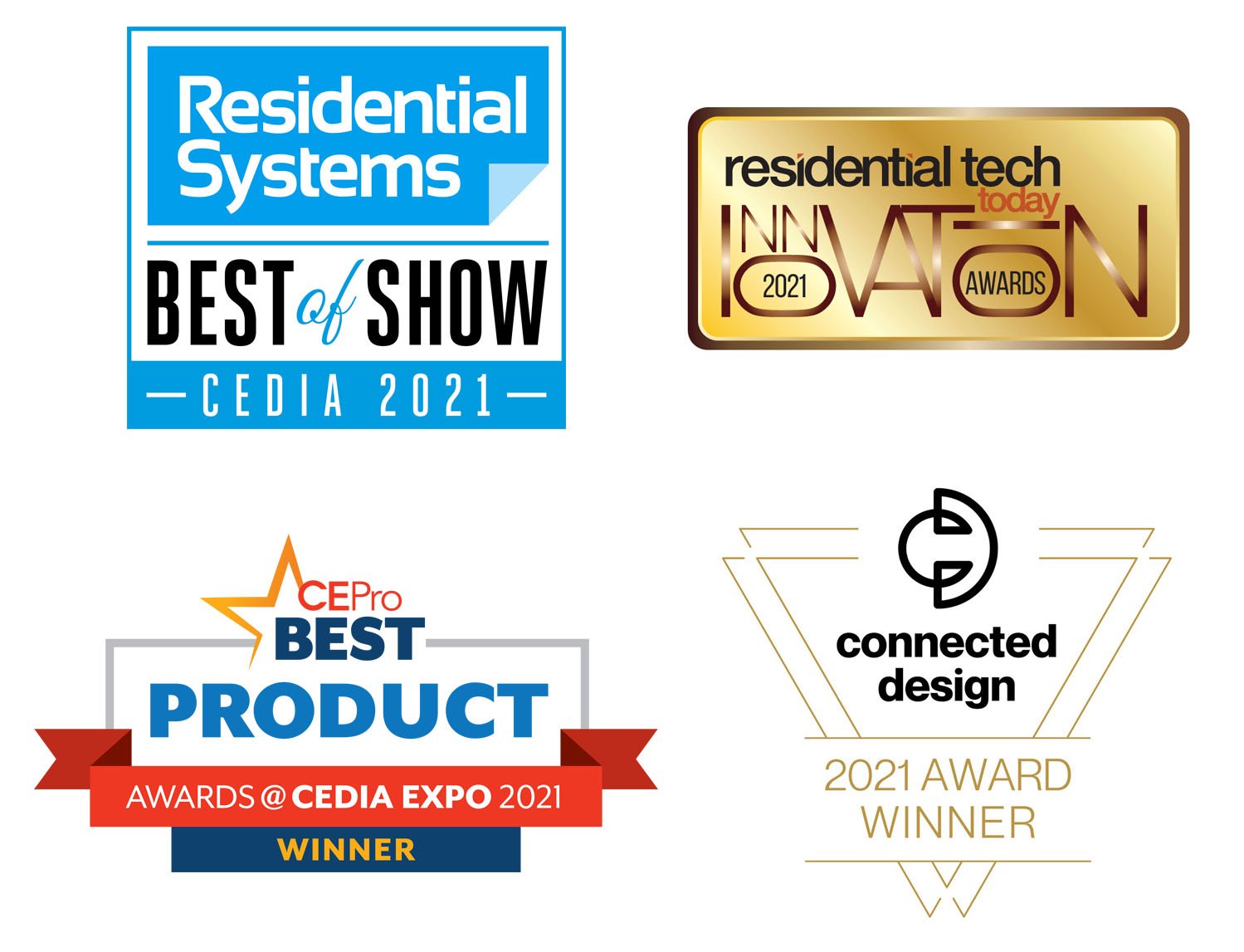 Legrand Shading and Residential Controls
Vantage Forms Fixture Alliance Partnerships With Environmental Lights, Proluxe by American Lighting, and LF Illumination Brands
The alliances pair Vantage's industry-leading, customizable lighting controls with Environmental Lights' REVI low-voltage LED lighting fixtures and power supplies, Proluxe by American Lighting's innovative lighting fixtures, and LF Illumination's architectural lighting solutions to create the best lit environments possible to improve the quality of people's lives.
Environmental Lights transforms environments with LED lighting technology by engineering its customers' visions into innovative solutions. With Vantage's InFusion Controller, the end-to-end solution enables control of the fixtures' saturations, hues, intensities, and color temperatures via standard DMX protocols. This allows for the rendering of near-perfect natural light tones capable of tracking the sun's light throughout the day — all from the simple button press of a Vantage keypad or an astronomical event timer.
The Proluxe by American Lighting's product lineup includes a wide range of flexible LED strips, matching innovative profiles, and interior and exterior lighting for high-end residential and commercial spaces. With Vantage's InFusion Controller, the end-to-end solution enables control of saturation, hue, intensity, and color temperature via standard DMX protocols. This allows for the rendering of near-perfect natural light tones capable of tracking the sun's light throughout the day — all from the simple button press of a Vantage keypad or an astronomical event timer.
LF Illumination is a manufacturer that listens to the needs of designers and reacts with fixtures that provide high efficiency, performance, and the latest in LED technology that will define architectural lighting for years to come. Now, the company's innovative new lighting technologies seamlessly integrate with Vantage keypads.
As part of these alliances, Vantage and its partners introduced the 5 + Lighting Design Dealer Profit Promotion (DPP). Through the DPP, projects featuring both Vantage and partner products will receive a 5% discount from Vantage at the time of order and a free lighting design when a project is registered. Dealers can sign up here for Environmental Lights, Proluxe by American Lighting, and LF Illumination.
---

BYOM is the Next Level of Collaboration Technology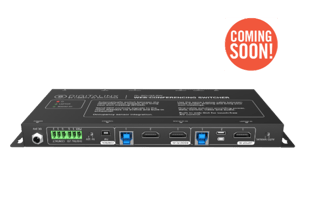 TeamUp+ Series 4K60 Web-Conferencing Switcher/Hub  
Introducing the New "TeamUp+ Series" 4K60 Web-Conferencing Switcher/Hub.
More than ever before, we need collaboration technology that is functional and adaptable. The TeamUp+ Series 4K60 Web-Conferencing Switcher/Hub is the answer to what your collaborative workplace demands in a hybrid office environment.
The 4K60 18G Web-Conferencing Switcher/Hub by the TeamUp+ Series is not only an AV switcher but also provides the flexibility of merging USB routing for BYOM and cloud-based conferencing applications.
We create a simple solution for you to simultaneously blend presentation and video into one seamless experience with Zoom Rooms or Microsoft Teams. USB peripherals allow a user to switch between dedicated room systems and enable BYOM mode so a presenter can screen share or mirror content in a dual-screen environment from a laptop or other output.
Integrated digital I/O ports and the built-in scheduler provide users with touchless display control using the built-in CEC controller. 
This unit provides three inputs and three outputs, HDMI, USB-C, USB3.0-B, and USB3.0-A ports. Connect two displays and add a host of other devices such as a USB camera, USB microphone, audio amplifier, and speakers. The convenient USB-C port provides up to 60 watts of charging power, creating an all-in-one cable connection for USB, AV, and power.
Completely plug-and-play: NO additional driver or software is required to be recognized by the computer.
Complete the installation of the TeamUp+ Series 4K60 Web-Conferencing Switcher/Hub  with Liberty AV's extensive range of hybrid, optical, and premium cables. Don't stop there — check out our entire line of USB solutions today!
Contact your Liberty AV Solutions team for more information.
---

Introducing Monitor Audio's NEW Silver Series 7G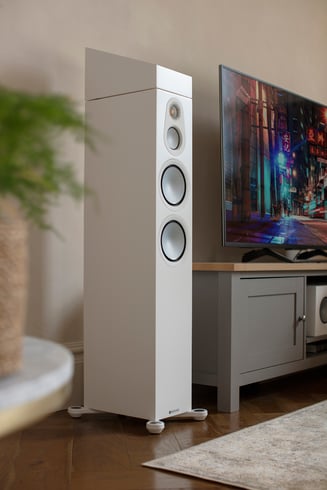 The 7th generation of Monitor Audio's acclaimed Silver Series is available now and has already won multiple awards, including the prestigious EISA Award for 'Best Floorstanding Loudspeaker 2021-2022' which was given to the flagship Silver 500 7G model.
Ever since the Silver Series was introduced in 1999, it has set standards where performance, finish and value for money are concerned. And with the new 7th generation, Monitor Audio has put even more distance between the Silver Series and its nominal competition.
The new Silver Series features numerous upgrades from previous generations, including new RST II driver technology, new C-CAM Tweeter technology, new crossover design and a new cabinet design with new tweeter and driver trims. And for the first time in the Silver Series, a dedicated Dolby Atmos enabled speaker is available. The Silver AMS 7G puts you right inside the film or the song, creating a 3D soundscape with unprecedented realism.
The 7th generation of the Silver Series features a brand-new, contemporary design that is crisp, clean and distinctive. The range is available in a choice of five high-quality finishes which include a deeply lustrous high-gloss black lacquer, equally distinctive satin white, and a choice of three real-wood veneers: Ash, Natural Walnut and Black Oak.
Silver 7G sounds as good as it looks, featuring numerous acoustic innovations and a model line-up extensive enough to cater to every music and home cinema requirement. Every model, from the Silver 50 7G and Silver 100 7G bookshelf/standmount speakers, through the Silver 200 7G, Silver 300 7G and Silver 500 7G floorstanders, to the home cinema-specific Silver C250 7G centre channel, Silver FX 7G rear surround speakers and Silver AMS 7G Dolby Atmos® enabled speaker, is a result of performance-led design and each one features fresh, original engineering to deliver class-leading sound.
---

MuxLab Dante Column and Ceiling Speakers, PoE
MuxLab is now offering two new Dante speakers. The MuxLab Dante 60W Column Speaker, PoE (model 500220) is a speaker pair designed with advanced linear sound source technology, each speaker consists of 4 3-inch ferrite bass drivers with 25mm voice coils. It meets the design requirements of linear sound sources and has broad horizontal directivity and narrow vertical directivity, sending the sound to the target area accurately, avoiding reflection from the ceiling and ground while increases the proportion of direct and reverberation sound to greatly improve speech clarity.
The MuxLab Dante Ceiling Speaker PoE, 40W (model 500221) is a high performance full band and easy installation speaker ideal for providing background music and vocal performance in a wide range of applications and installations and is designed with advanced linear sound source technology.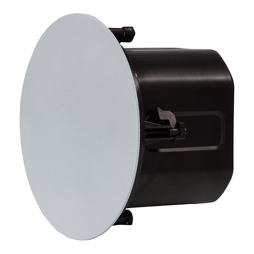 ---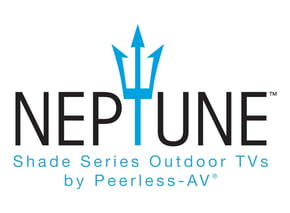 Neptune™ Shade Series Outdoor TVs – Comes with FREE Outdoor Tilting Wall Mount
The Neptune™ Shade Series Outdoor TV is an all-season solution for outdoor entertainment and living, brought to you by Peerless-AV®. This outdoor TV is all weather rated, maintenance-free, and has an operating temperature range of -22°F to 122°F (-30°C to 50°C). With 4K resolution and an IPS panel, Neptune meets the full UHD specifications, providing exceptional color and video quality from any viewing angle. The input compartment and built-in IR repeater provide safe storage and IR control for small video equipment. A FREE Outdoor Tilting TV Wall Mount ($199 USD value) is included with every purchase to provide a secure installation. Whether you want an outdoor TV on your backyard patio or under the gazebo, quality outdoor entertainment is now a reality with Neptune.
Product Features:
Available TV Sizes: 55", 65", 75"
Includes a Neptune™ Outdoor Tilting TV Wall Mount ($199 USD value) to provide a secure installation
Optimized using the freePATH Technology™ input compartment cover which allows WiFi signal to penetrate for SMART TV device connectivity
HDR panel technology portrays a more realistic image with higher contrast and truer color representation
IPS panel allows for accurate color representation when viewing off axis (178° of viewing angles)
USB media support allows still images, video and audio to be played from an attached USB flash drive
Supports HDMI 2.0 and HDCP 2.2 for increased compatibility with 4K sources
Sealed cable entry helps prevent water and debris from getting inside
Outdoor IR Learning Remote allows for up to two additional 3rd party devices to be learned and controlled
Internal speakers provide excellent sound without detracting from the TV's aesthetics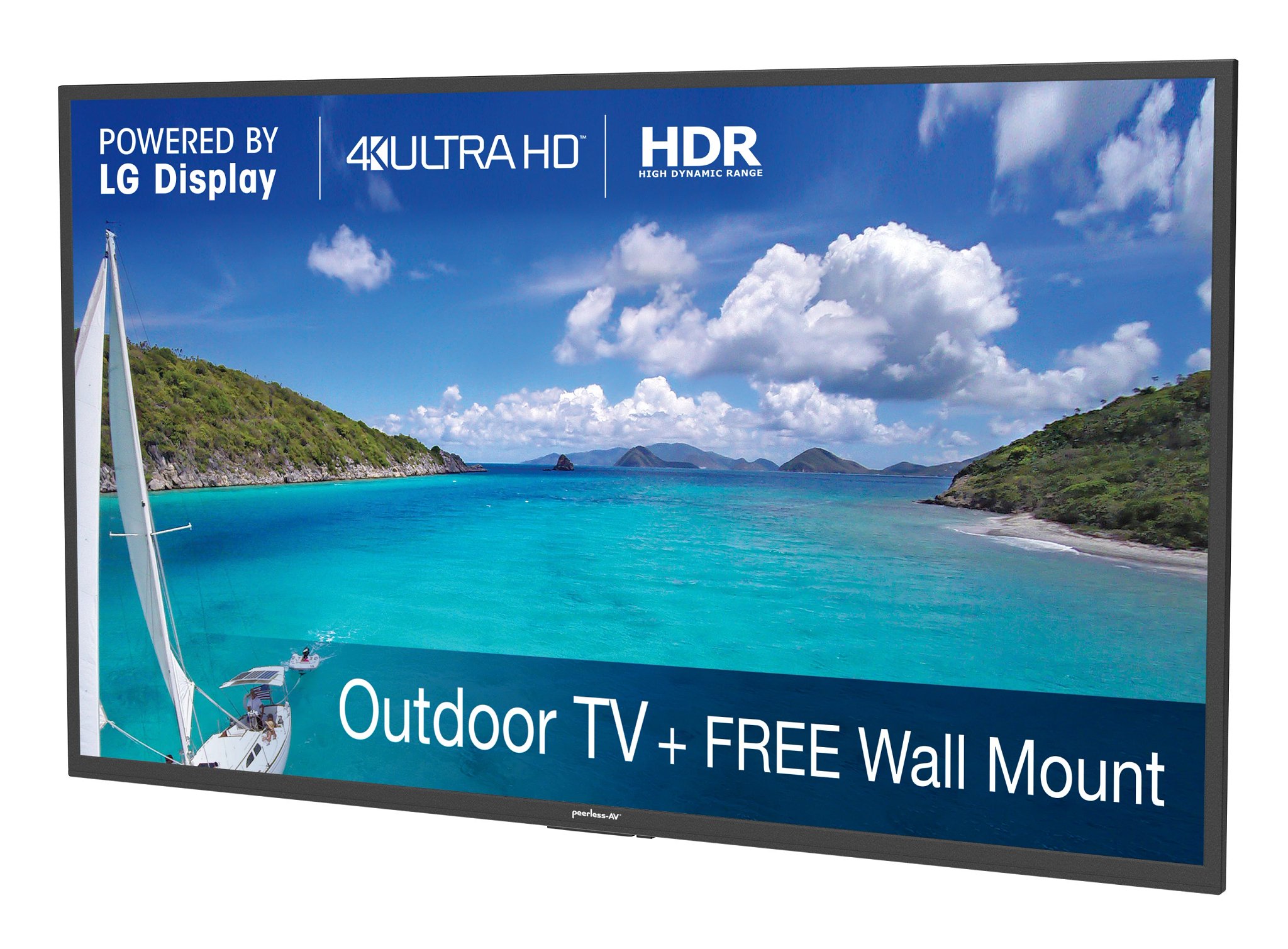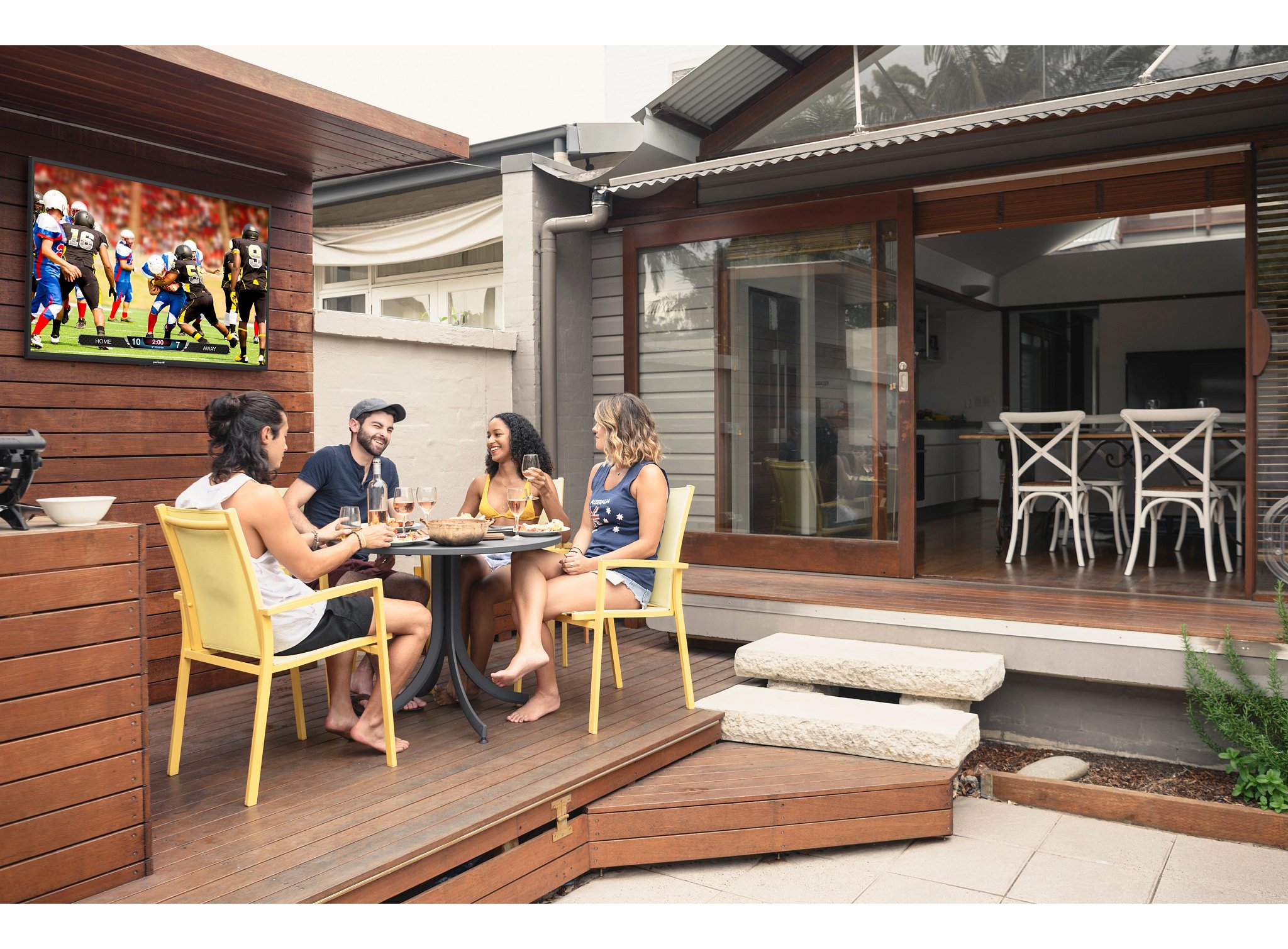 ---


The new software-based ELAN® 4-Channel Onboard Network Video Recorder is perfectly tailored to installations with four or fewer camera feeds. This full-featured system delivers an award-winning experience, essential convenience, and power at an affordable price.
Requiring minimal hardware, setup is made simple. Using ELAN Management Cloud, install the license on an SC-100 or SC-300 system controller, add external storage and the cameras are ready to roll. To take full advantage of this ELAN NVR system we recommend pairing it with our ELAN cameras, but it will operate with any ONVIF-compliant camera. Control of the system is done completely via our award-winning ELAN user interface, giving you the ability to manage both the NVR and the cameras without the need to switch between the ELAN control app to view live feeds and a surveillance app to review recorded footage.
With the ELAN NVR surveillance system, we place camera recording and playback control directly into the interface. Switch between standard or the new full screen view for live stream and recorded playback. Playback is viewable in a linear timeline with quick navigation tick marks or in event-based mode where you can easily jump from one event to the next. When pairing an ELAN NVR system with ELAN cameras powered by IntelliVision® video analytics, events can further be filtered by survey area (motion), people and vehicle classification and custom events.
Smaller surveillance installations no longer need to compromise on features. The all-new ELAN 4-Channel NVR gives you another opportunity to grow your business.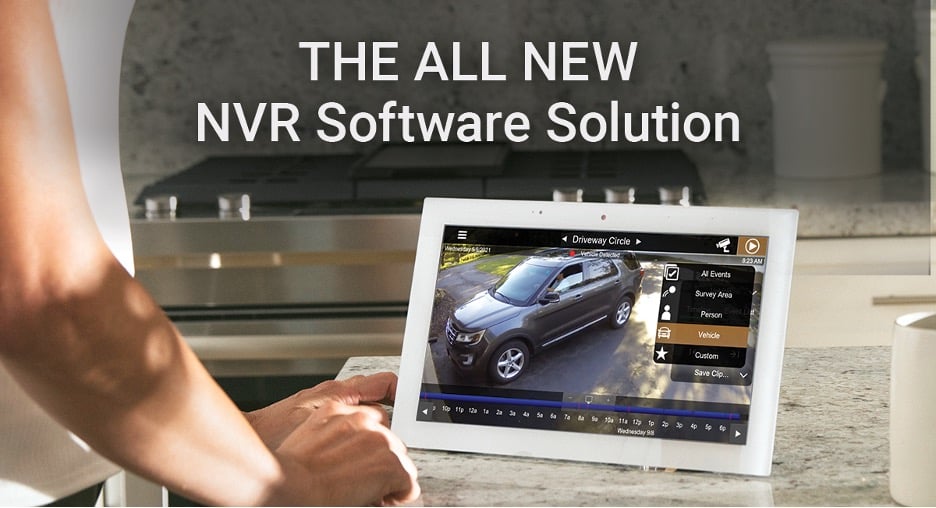 Become a Certified Tech for Linear® Access Control Solutions Today!
Through the Certified Tech Academy, you will learn all the necessary skills to install Linear® access control solutions faster, more accurately, and to effectively troubleshoot common issues. You will leave these courses armed with valuable tools allowing you to increase customer satisfaction by providing complete solutions tailored to their individual needs.
Both on-site and virtual on-demand training options are available. Talk to your local sales manager today about which option is best for your business.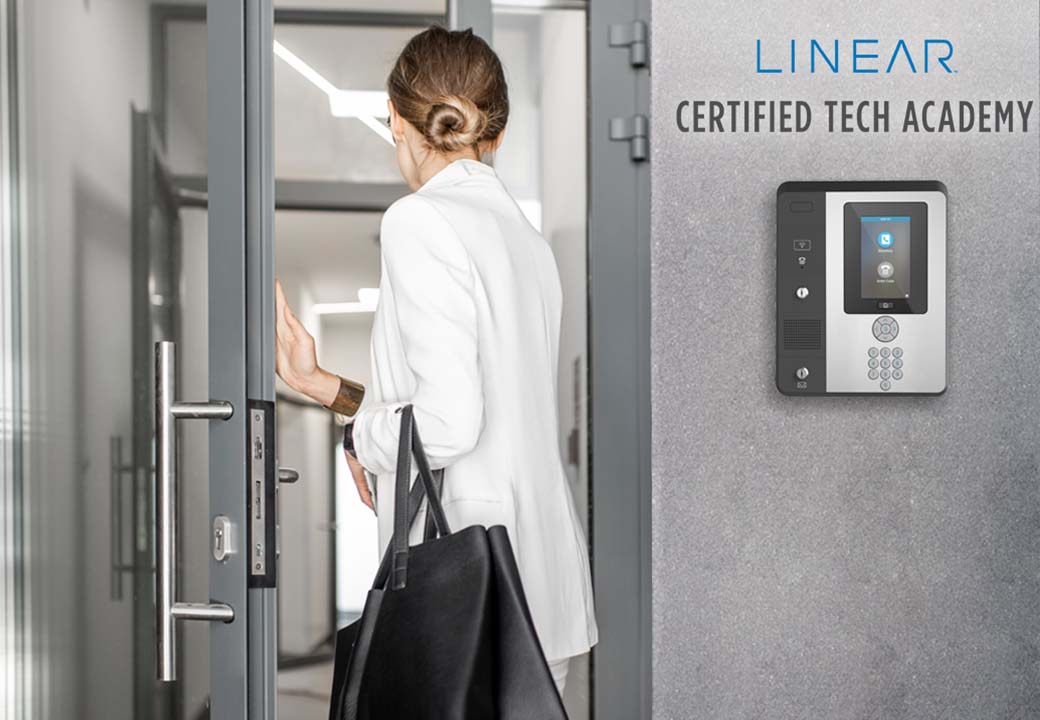 The all-new Proficient Audio Signature series satellite speakers and in-ground subwoofers provide cascading sound for premium outdoor entertaining. Whether you're hosting an elegant garden party, a raucous celebration or just singing in rain, these Signature Series landscape speakers will exhilarate. The combination of bold audio performance and all-weather durability make the new high performance landscape speakers and provide installation flexibility and acoustic harmony to any backyard.
The satellite speakers are available in two models, with either a 4- or 6-inch polypropylene diver. They feature an easy to disguise compact form factor and 110-degrees of sound dispersion.
Our in-ground subs are available in 2 sizes, the subwoofer, cabinet, and port design are computer-optimized to deliver deep distortion-free bass that fills your outdoor space.
Elevate your outdoor listening experience with the Signature Series Landscape speakers. Built with the military grade weatherproofing you'll be able to enjoy premium audio through every season.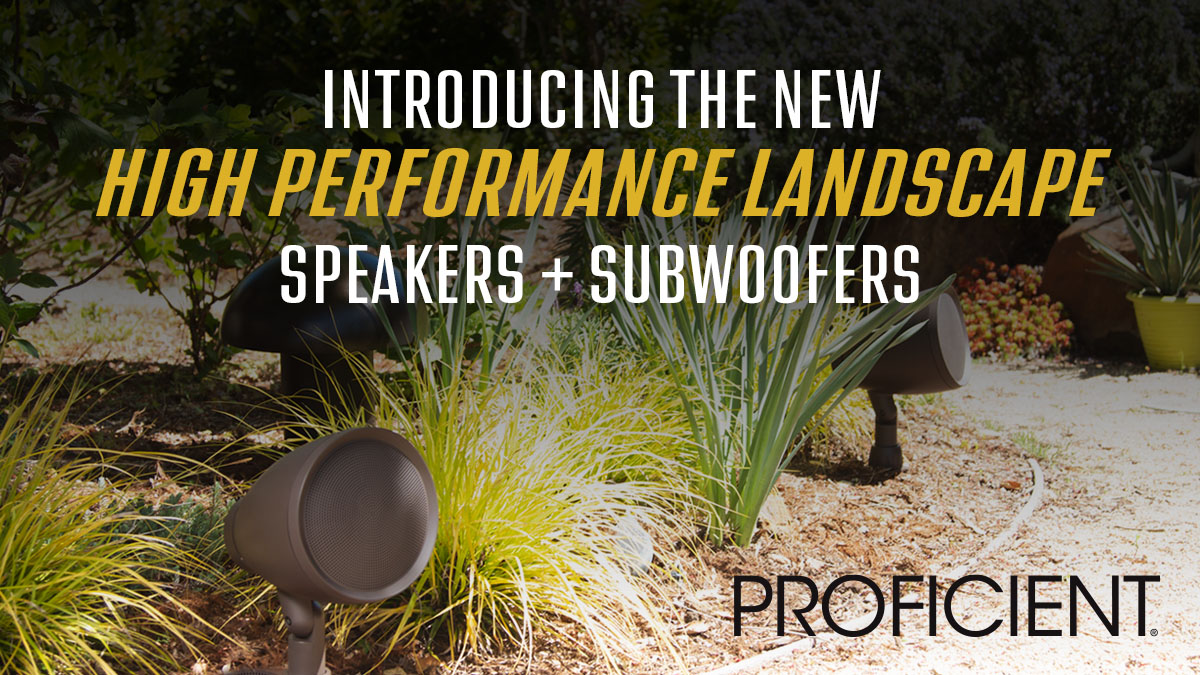 The legacy of innovation + technology from Sunfire lives on in our re-Crafted line of SpeakerCraft Subwoofers. Our new subwoofers combine decades of bass innovation and design and pack them into three powerful subwoofer series. Continuing the legacy of Sunfire and infusing the audio innovation of SpeakerCraft® Speakers these subwoofers set a new bass standard!
We have accomplished best-in-class sound from each the SDSi, the HRSi and the XTEQi subwoofers, delivering an immersive award-winning audio experience that can both be felt and heard. These new subs have been recognized industry-wide for their sound, design, and performance. It doesn't take long for these high-powered subwoofers to make a lasting impression.
With a total of eight different models to choose from with woofer sizes ranging from 8 to 15 inches, there is a subwoofer for everyone. The higher powered HRSi and XTEQi models have the added benefit of app based tuning and DSP with auto room correction.
A new optional Wireless Audio Kit will reduce cable clutter for a cleaner setup. Connect the transmitter to your A/V source and the receiver to your subwoofer and you're ready for plug-and-play bass. All you need is a power source for the sub to unlock the freedom to place it in its optimal location.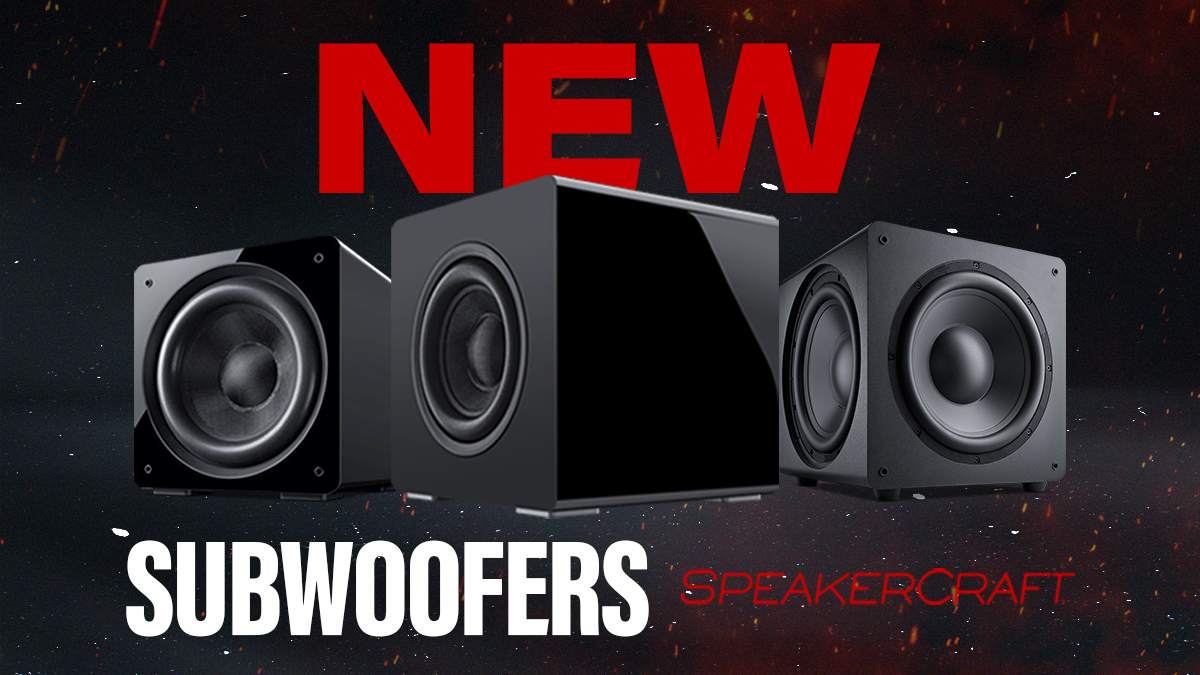 ---

Primex PR1500 Allfield WiFi Transparent Media Panel
The Primex SOHO Pro™ PR1500N (narrow) WiFi transparent media panel forms the centerpiece of the connected home. It provides a centralized distribution point for the components and services that make today's homes smart.
Its flexible design and selection of mounting systems provide a convenient, secure, enclosure for installing and distributing broadband and smart home services within residential premises.
The low-profile Narrow model lowers the lid depth by 1" (from the standard lid) and utilizes a hinge for a simple, clean installation. The lid also features a keystone adapter slot for optional front-facing connectivity.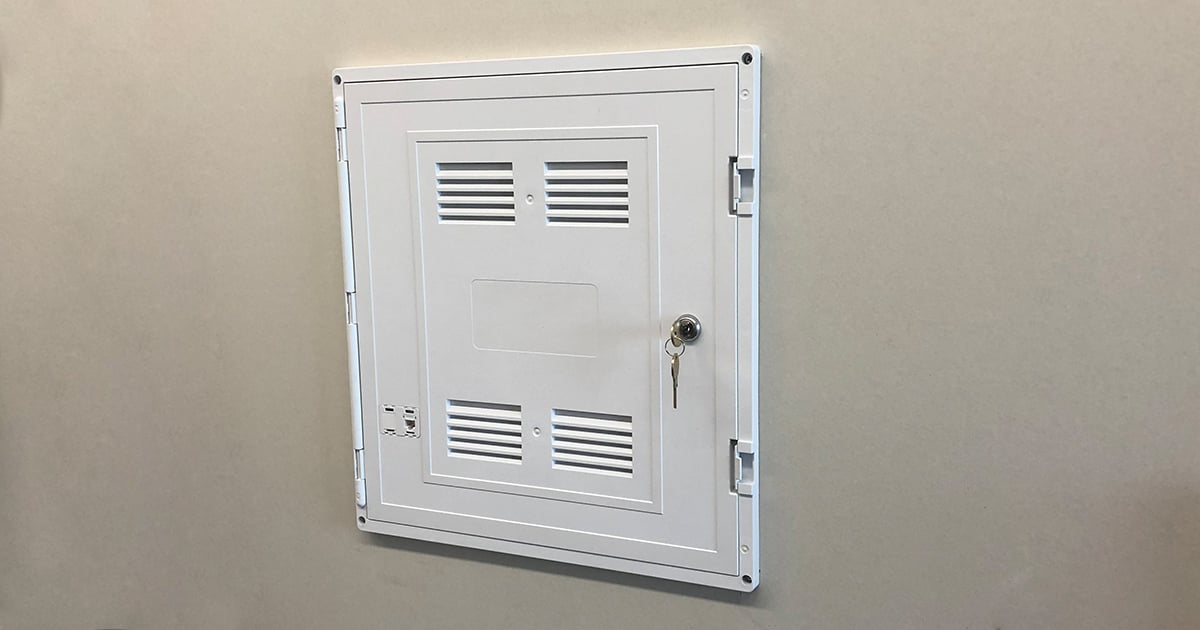 ---

Platinum Tools NetXpert XG2 10G Network Tester
Platinum Tools is proud to announce the launch of its new NetXpert XG2, providing 10G speed certification over copper and fiber, and complete network testing over copper, fiber, and Wi-Fi systems. Now shipping, the NetXpert XG2 has an MSRP of $7,135 for copper and $11,545 for fiber.
"The NetXpert XG2 sets a new standard in versatility and value for cable and network testing," said Sean Rothermel, Platinum Tools product manager. "With Cat6A rapidly gaining dominance, a tester capable of certifying networks to 10G speeds has become more of a necessity. With the NetXpert XG2, we have a single device that performs 10G speed certification, as well as all the network tests you need on copper, fiber, and Wi-Fi systems, even PoE testing up to the PoE type 4 standard. This eliminates the need to buy or carry multiple testers for various jobs."
In addition, a highly desired and rare key feature is the XG2's future upgradeability, with new firmware able to be loaded by the end-user via USB or Wi-Fi. "This capability makes the XG2 even more valuable as the investment in this product does not end when future technologies would render most other units obsolete," Rothermel added. "Upgrading new firmware will allow the XG2 to be used for years while keeping up with current technological necessities."
Features and specifications include:
Speed certification to 10G over copper and fiber
Cable qualification to IEEE standards
Active network testing over copper, fiber and wi-fi
PoE testing up to 90W (PoE type 4)
Complete reporting in multiple formats
Full color seven-inch touchscreen
Convenient form factor with comfortable hand straps and built-in kickstand
Rechargeable, upgradeable lithium battery pack
Field-replaceable RJ45 port, dual SFP+ ports, USB port
Easy software updates for future feature expansion
Dimensions: 9.75in. x 7in. x 3in.
Weight: 2.65 lbs.
For additional information, please visit www.platinumtools.com, call (800) 749-5783, or email info@platinumtools.com.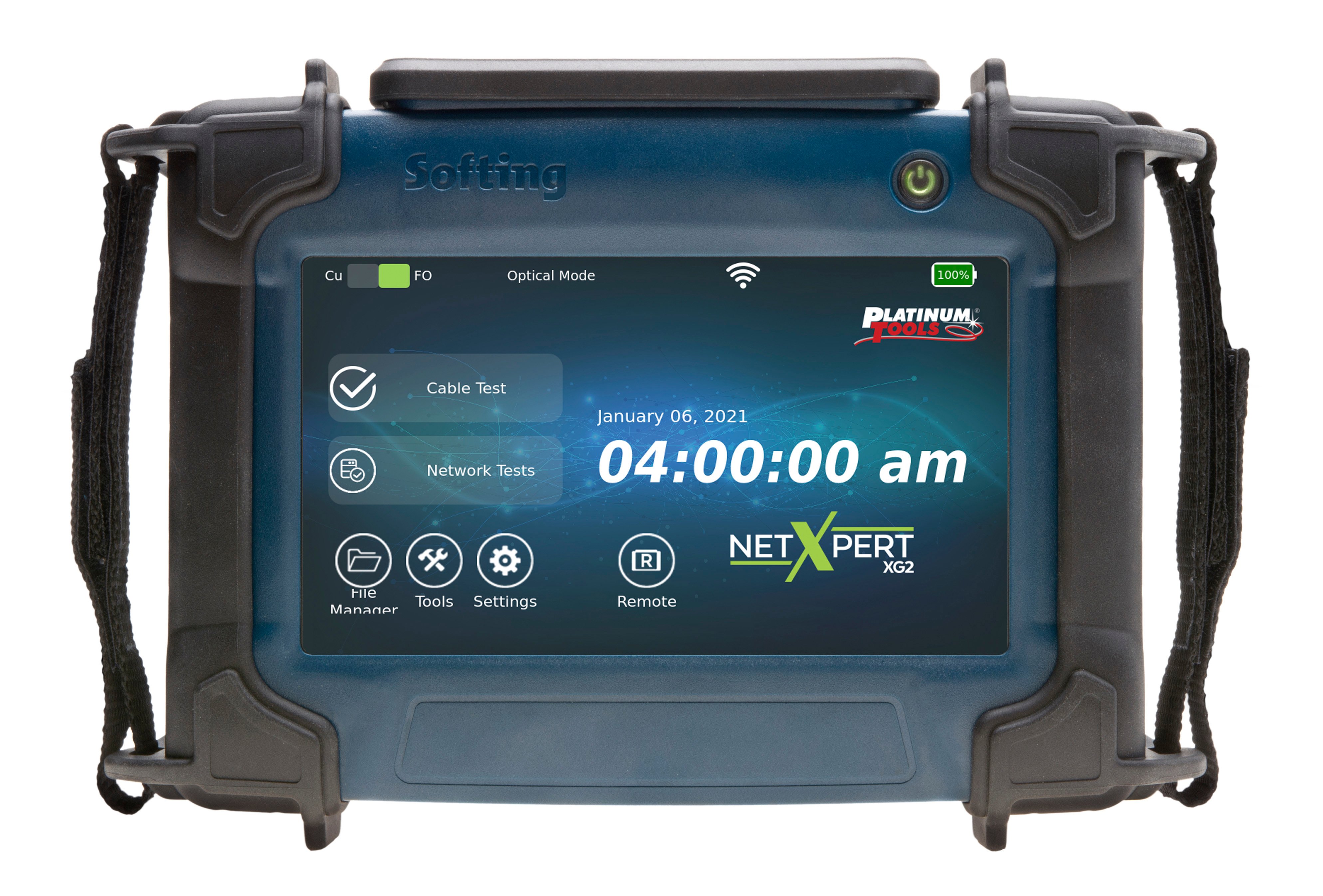 ---

RTI Case Study: Special Control Ops
RTI Control and Automation Solutions Simplify Control and Communications in Conference Rooms at the U.S. Immigration and Customs Enforcement Facility
"This is Special Agent Hammer from Homeland Security. I need an RTI processor … ."
Getting a phone call directly from the U.S. Immigration and Customs Enforcement (ICE) office is nothing short of surprising. For custom integrator Todd Magee of T. Magee Inc., the call went from surprise to a very interesting opportunity.
At ICE's Atlanta office, the meeting spaces — a large training room and two conference rooms — needed a control system update. The rooms were equipped with an old combination of control and video systems that were capable of only distributing and controlling component video signals. They no longer integrated with the modern digital sources and devices in the rooms. Special Agent in Charge Robert Hammer was tasked with finding a solution that could support the rooms' upgraded displays and audio, video, and UC sources, one that would allow users to easily control the room's various AV systems with one-button commands, such as distributing their laptop feed to the screens and connecting to the videoconferencing system.
Special Agent Hammer put his background in computer information systems to work and did his own research to find the best system to not only handle the latest sources but provide a streamlined workflow that would allow all users to walk into the room and begin a meeting at a touch of a button. His search led him to RTI, the newly announced VXP-82 AV presentation switcher with built-in control processor, and of course to Todd Magee.
The VXP-82 had not yet been released to the market, so Special Agent Hammer and the Atlanta ICE facility was to represent its very first deployment, and the all-in-one presentation system combining an 8x2 multi-format video switcher with an RTI control processor for conference rooms, meeting spaces, classrooms, and lecture halls was exactly what the facility needed. The VXP-82 handles video signals from up to eight sources and enables presentations on two monitors or in two rooms simultaneously, which was ideal for the agency's room requirements. During the installation, Todd Magee leveraged the RTI Integration Designer® programming software and the VXP-82's single chassis design to significantly reduce onsite configuration and minimize setup time.
With the new presentation system, meeting presenters simply plug in a laptop or other source, which can then launch preset adjustments to the room's lighting, HVAC, external audio amplification, videoconferencing, and more. The simple interface makes it intuitive for users to route sources and outputs without relying on the IT department. From an RTI KA8 touchpanel installed at the room's podium, users can quickly select the macro they need to adapt the room to their needs. For ICE's facility, users can choose the programmed macros they need, including Presentation, which immediately distributes the laptop signal to the room's screens; Watch TV; Watch Blu-ray; Security Feed; and Room Off.
With RTI as the future-ready nucleus of the facility's training and meeting rooms, staff can easily and quickly get down to business, while the system works behind the scenes to support training presentations and critical meetings while enabling simple, intuitive, and completely customized control for users. The agency also has the freedom to add different equipment and more macros, ensuring expansion and adaptability that keeps pace with new and evolving demands.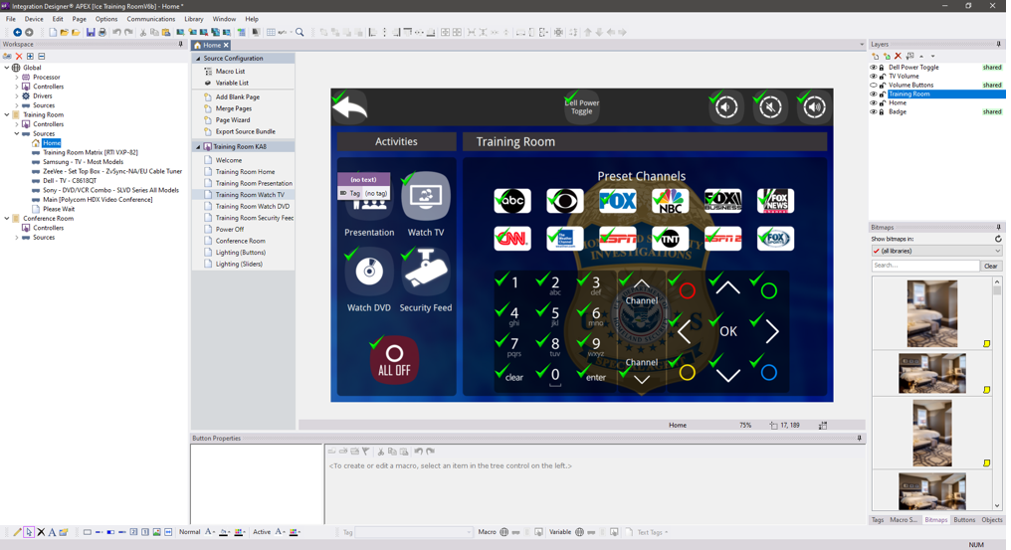 ---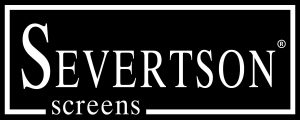 Severtson Screens Broadway Series
Broadway Series is a collection of fixed frame projection screens that offer a sturdy extruded aluminum 6-piece frame with a 2 3/8-inch bezel, wrapped in light-absorbing black velvet which provides a clean, sharp appearance. It is an excellent solution for any venue needing a quality, high-performance projection screen, such as any home theater, sports bar, educational facility, or conference room.
The Broadway Series fixed frame offers an affordable projection screen and the same excellent quality that has come to be expected from a Severtson screen. Broadway is available with white and grey projection materials and numerous sizes, making it ideal for a variety of lighting situations. Its appearance does not distract from the projected content, but instead quietly enhances the viewing experience with its perfectly tensioned viewing surface and precision-aligned black velvet frame.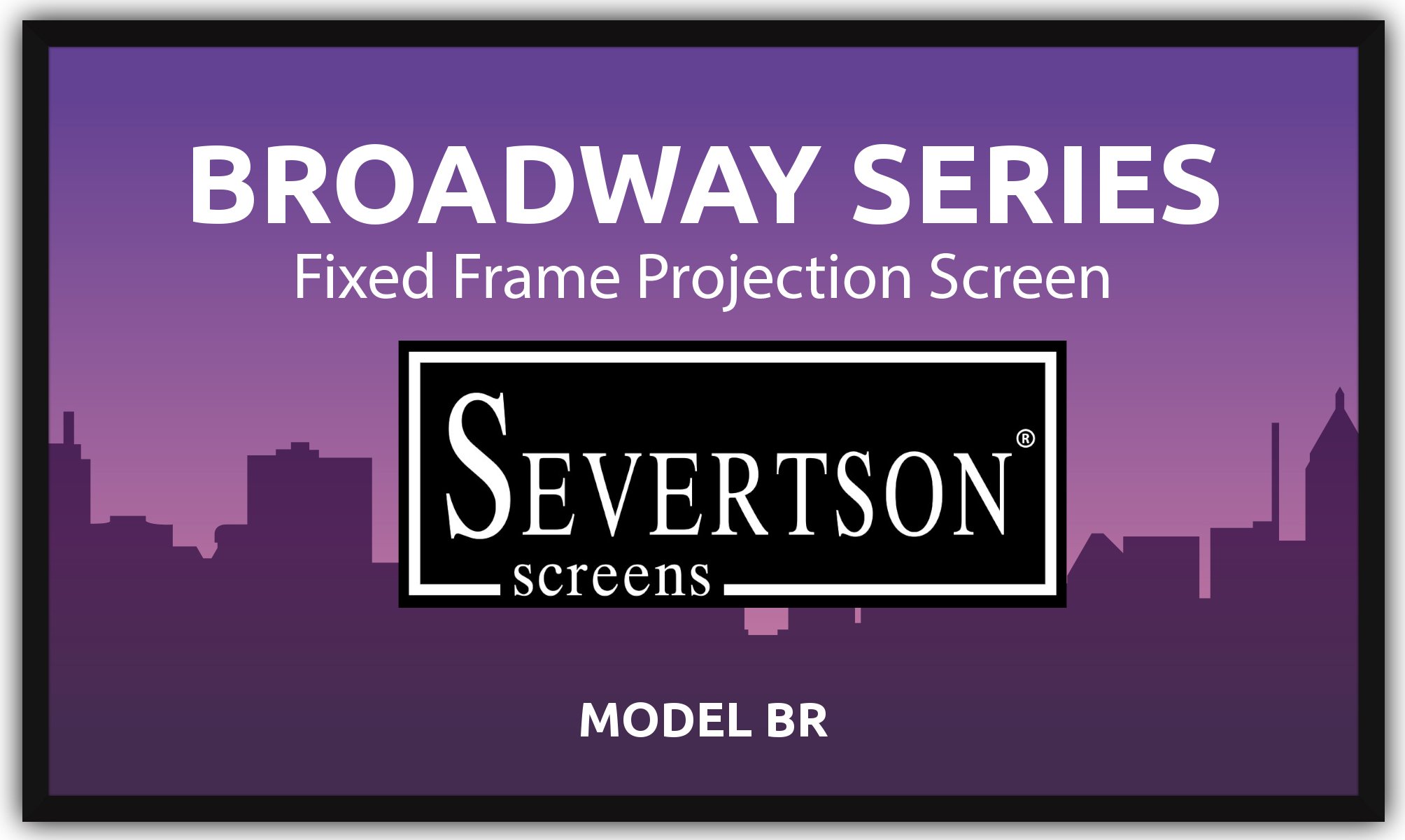 ---

Truly invisible speakers — not just another hole-in-the-wall!
LineaResponse speakers are the highest performing, truly invisible speakers available — not just another hole-in-the-wall speaker with an "invisible" grille. LineaResponse invisible speakers make no compromises to the aesthetic design of living spaces yet meet the power and performance needs of today's demanding audio systems.
The LineaResponse LRX Series invisible speakers are the highest performing, best sounding invisible speakers on the market, ideal for home theater surround sound and ATMOS systems as well as stereo listening. Additionally, the LRg Series invisible speakers range from a 6" LR6g model perfect for whole home and commercial audio to the popular and versatile 8" LR8g model. Completing the soundscape are two Bg Series invisible subwoofer systems for added bass response.
At the heart of all LineaResponse speakers is the FidelityGlass™ radiating diaphragm technology. This paintable diaphragm is bonded to a patented rigid frame creating a large active area surrounded by a stable mounting surface. During installation the whole assembly is attached directly to the structural framing of a wall or ceiling and standard wall finishing techniques are all that is necessary to render the speaker completely invisible. On-site finishing options include latex paint, light wallpaper, fabrics and selected texture coats. Level-5 finishes and other advanced finishing methods such as veneer treatments may be supported (contact Stealth Acoustics).
LineaResponse speakers are designed for a lifetime of maintenance free use. Each the speakers contains independent protection circuits (high/mid-frequency and low-frequency depending on the model) that automatically reset upon reduction of excessive amplifier power to protect your investment and offer peace-of-mind.
Home-owners and interior designers love Stealth's LineaResponse speakers because of their invisible nature and the incredible 170-degree field of dispersion. These features mean greater installation flexibility than traditional in-wall speakers because LineaResponse speakers won't interrupt the visual flow of a room with unsightly grilles and are ideal for installations where symmetrical speaker placement is not possible. AND they sound great!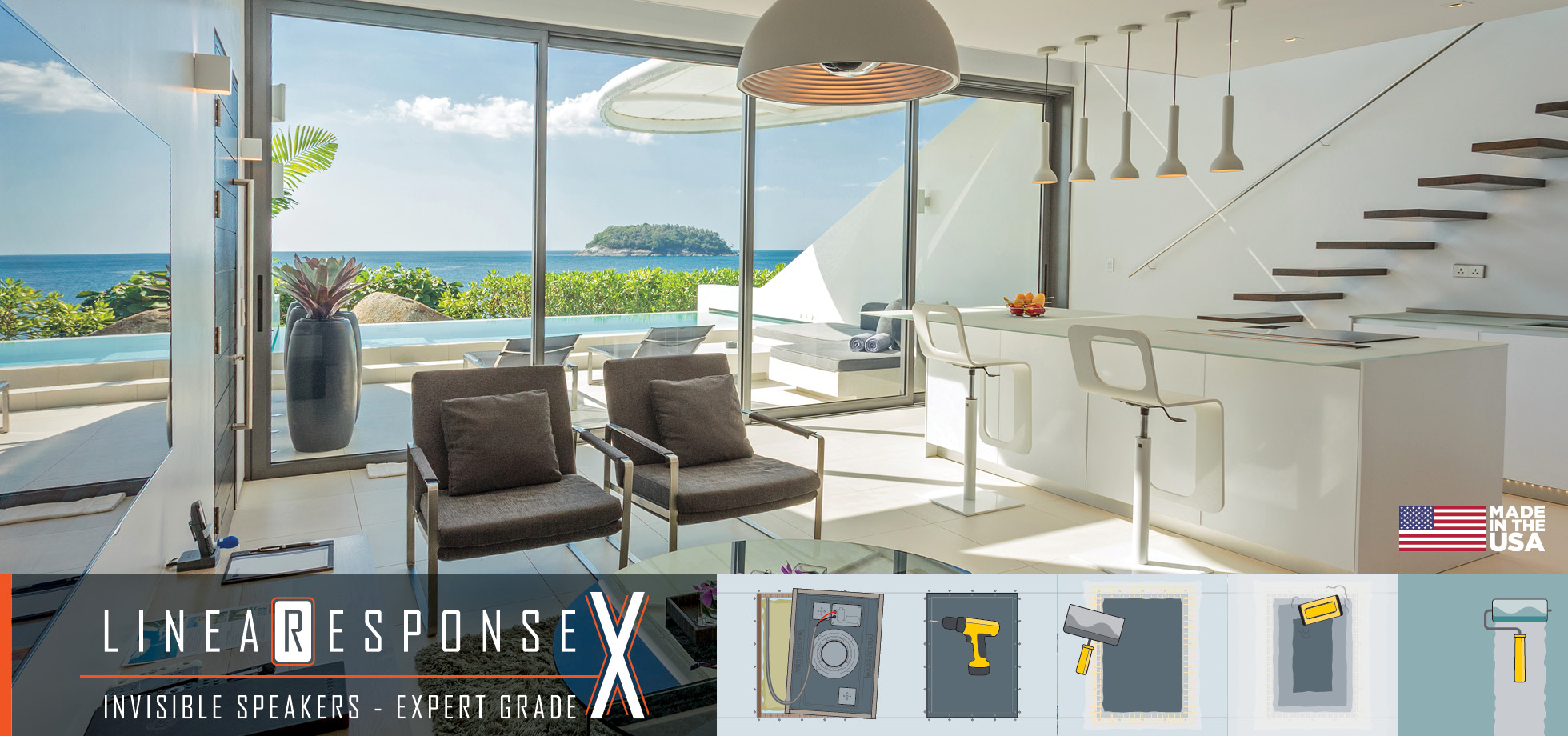 ---

New great reviews for TDAI-1120
"It delivered the song with authority, creating a wide soundstage, I really felt immersed in the music. I was worried that the amount of power would be an issue to drive a song like this, but even at higher volumes it did not disappoint. I was very impressed with the general power from this small unit." Mike Perez, Audio Arkitekts
We are thrilled to present two new reviews for the TDAI-1120 streaming amplifier. Both Audio Arkitekts and Stereonet have published great in-depth reviews of the amplifier. Click the links below to read the full review.
Audio Arkitekts: https://lyngdorf.steinwaylyngdorf.com/over-delivered-for-its-price-2/
Stereonet: https://lyngdorf.steinwaylyngdorf.com/over-delivered-for-its-price/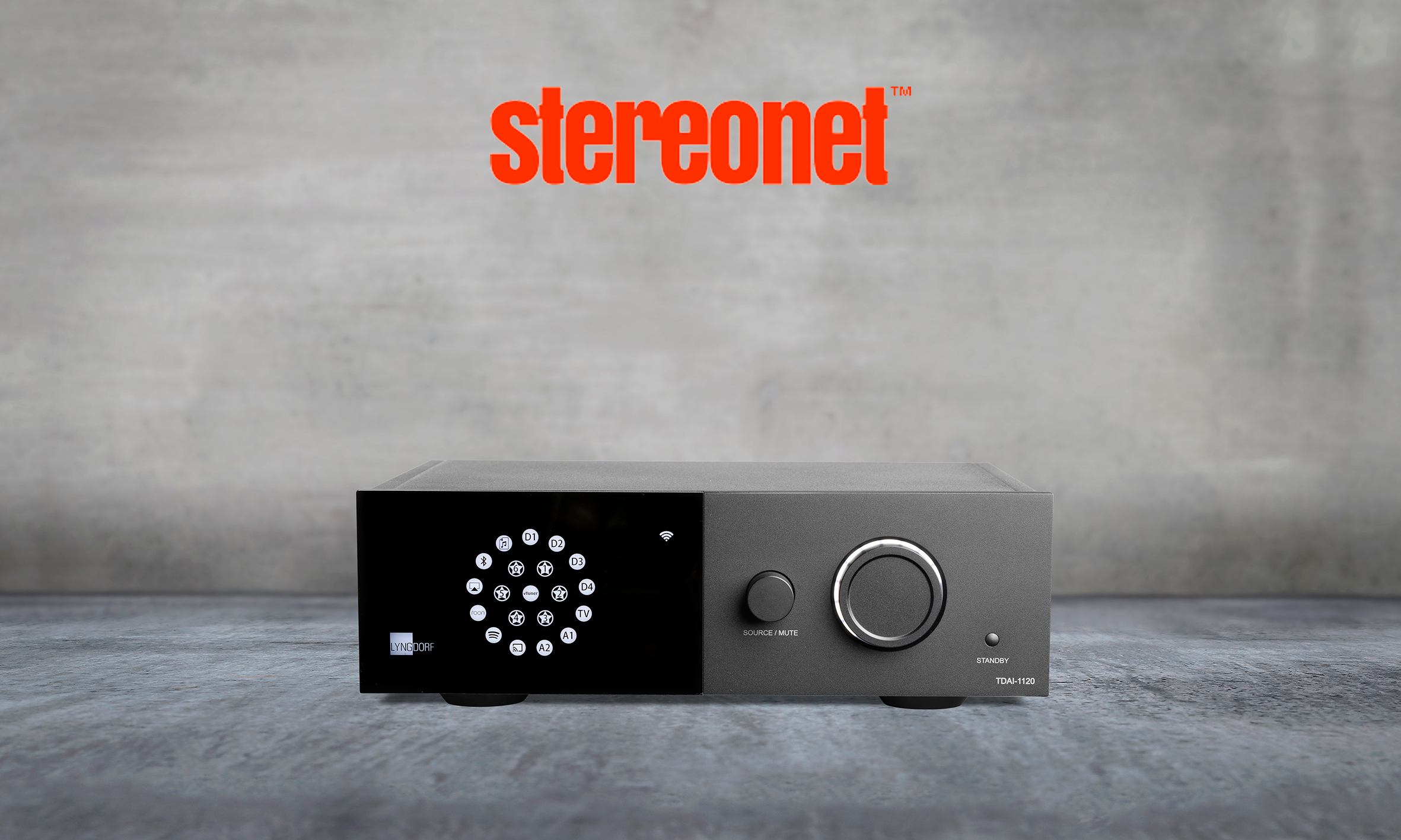 ---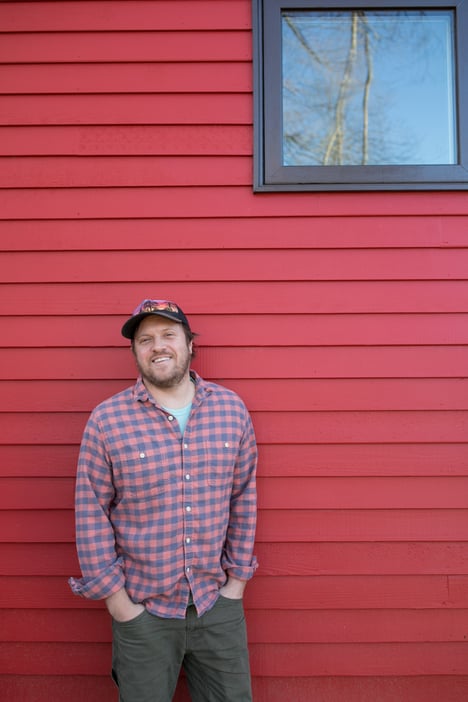 Red Vault Audio is a diverse audio production house specializing in the sonic creation and enhancement of music and media. It's owned and operated by Pete Morse, who works with musicians, videographers, agencies, and other businesses to help "make things sound better."
Meet Pete Morse and read about the night-and-day difference our Torus Power RM 60 BAL made in this unique and historic facility.
Here is the link:
POWERING AN AT-HOME MIXING STUDIO IN AN 1820S HOME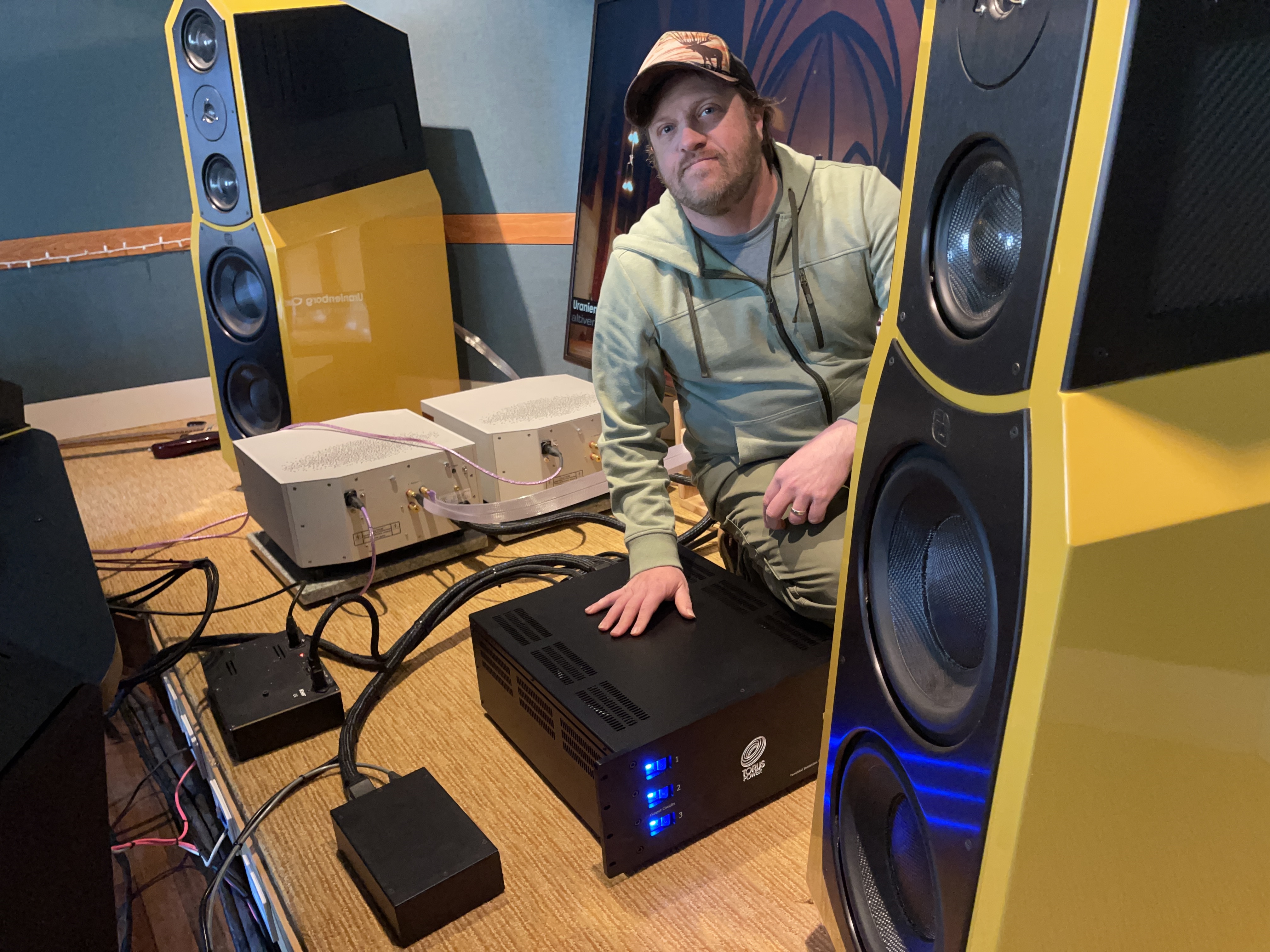 For advice on the recommended Torus Power transformer for your next project, please visit our Free Power Analysis page or contact us at sales@toruspower.com.
---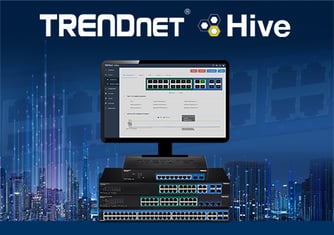 TRENDnet introduces HIVE, an advanced cloud manager for centralized and remote network management
TRENDnet Hive is a cloud management platform that provides a centralized cloud-based, remote network management solution for TRENDnet network devices. Select TRENDnet network devices can be connected to the Hive cloud management platform. The TRENDnet Hive cloud networking solution offers better overall visibility of your network devices from a single intuitive and easy-to-use cloud interface.
Advanced features supported with the Hive cloud networking solution include event and device hardware monitoring, traffic statistics, notification alerts, and troubleshooting tools. With the TRENDnet Hive network cloud manager, network device provisioning can be more easily accomplished through scheduled or immediate deployment of batch firmware and configuration updates. Reduce the time, complexity, and management costs of your network with the reliable TRENDnet Hive cloud networking solution.
Features include:
Centralized cloud-based management
Overview of devices, clients, and system logs
View user and traffic statistics, and device lists
Multi-site management (Pro version only)
Better visibility of your network devices
Access, manage, configure, and troubleshoot your network devices remotely
Event/hardware device monitoring
Provisioning through scheduled batch firmware or configuration updates
Service-Level Agreement (SLA) guaranteed 99.9 percent uptime
Works with TRENDnet Hive enabled network devices
For more information on TRENDnet Hive, visit https://www.trendnet.com/hive/
---

VidaBox: iPad Mini 6 VidaMounts Available for Pre-Order
Plainview, NY October 14, 2021 –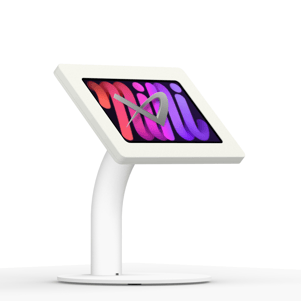 VidaMounts for the iPad Mini 6 are now available for pre-order from VidaBox LLC. This line of products includes wall mounts, glass mounts, desk top stands, and floor stands. VidaBox engineers custom enclosures for each of their supported tablets, designed to ensure the device is secure, fully-functional, and powered. With the addition of the iPad Mini 6, VidaBox now supports the full series of iPads, as well as popular Samsung Galaxy Tablets, and Microsoft Surface Tablets.

"This newest iPad Mini is another exciting addition to our lineup," says Steven Cheung, Director of Sales and Marketing at VidaBox LLC., "with increase speed and processing power, this device boats a ten hour battery life, Center Stage camera adjustment, and an anti-reflective screen making it optimized for displays like digital signage, table side ordering kiosks, smart home controls and much more!"

Their theft-deterrent, VESA 100 by 100 compatible VidaMount enclosures can be pre-ordered now in black, light grey, and white. The On-Wall Slim Mount with easy tablet access will be shipping in white and black. See the listing on VidaBox's website here: https://www.vidabox.com/kiosks/apple_ipad_mini_6_tablet_wall_mount_enclosure_encasement_chassis_on_desk_table_floor_stand

Products will begin shipping out from the US/Global warehouse in early November. In the months following, stock will be available from VidaBox's five international warehouses in Canada, UK, Germany, and Australia. To learn more about VidaBox products for the iPad mini 6 or other devices, please visit: https://www.vidabox.com/ or contact VidaBox directly at 844-4-KIOSKS / +61 1300 44 VIDA (Australia) / +44 333 444 VIDA (EU/UK) / +1 516-499-5050 (international)
---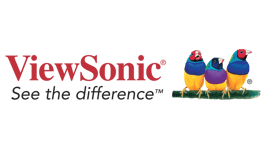 ViewSonic myViewBoard™ Ecosystem
Prepare, Present, Participate … The myViewBoard™ digital ecosystem delivers the tools your customers need to learn, engage and solve problems. From the classroom to the conference room to the home office, myViewBoard enhances idea sharing, collaboration and teamwork.
Key Features:
Digital Whiteboard – complete with annotation tools
myViewBoard Clips – video assisted learning with curated content
myViewBoard Classroom – create a classroom environment in the digital space
myViewBoard Manager – securely message, monitor and manage remotely
myViewBoard Display – free screen-casting application
myViewBoard Companion – interact with myViewBoard digital whiteboard from your mobile device
ViewBoard Interactive Flat Panel Display – available in a variety of sizes ranging from 24" to 98"
Click here to learn more.
---