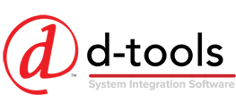 D-Tools i3 Partners realize the importance of bringing you their product information and have chosen to support the D-Tools user community by joining the program and making their product data directly available through D-Tools software. Read on for the latest supplier company news and product updates.
---

Altronix Showcases New Line of Compact & Cost-efficient Access Power Solutions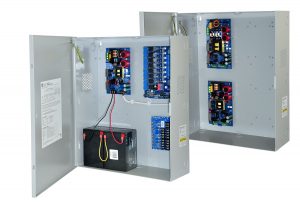 Altronix, the recognized leader in power and data transmission products for the professional security industry, has released the Maximal Fit series of access power controllers. These units provide system designers and integrators with a more compact and economical alternative to our popular Maximal series.
"Our new Maximal Fit models lower the cost of deploying access control, utilizing less space," said Alan Forman, President, Altronix Corporation.
Designed to save valuable wall space, the new compact Maximal Fit Series includes models with single or dual power supply/chargers with or without sub-assemblies and accessories to meet a wide range of system requirements. Units can also be easily customized or pre-installed with myriad combinations of Altronix power and sub-assemblies. Power supply features include: supervised fire alarm disconnect; low power cutoff and overvoltage protection; built-in battery charger that is 30-50% faster; room to accommodate up to four 12AH/12VDC batteries and are network ready by adding a LINQ2 network communication module to control, monitor and report power/diagnostics.
Altronix Maximal Fit is manufactured in the U.S.A., and backed by a lifetime warranty.
For more information on Altronix's extensive line of products, call toll free 1-888-258-7669, e-mail info@altronix.com or visit www.altronix.com.
---

New SiteWatch™ Motion Detectors and NightWatch™ Illuminators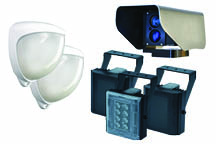 Digital Watchdog® (DW®), the industry leader in digital recorders, surveillance cameras and related management software, announces the release of our new SiteWatch™ and NightWatch™ lines of motion detectors and illuminators. The new products are the perfect additions to any surveillance system that requires robust external lighting and cutting-edge motion detection. All DW® detectors and illuminators are fully integrated with DW Spectrum® IPVMS and can be controlled and managed remotely from the software.
The DW-DTPIRIPW and DW-DTMWIPW SiteWatch™ motion detectors are quad-element passive infra-red (PIR) external movement detectors that combine advanced signal processing and unique optical systems. The detector's quad PIR sensing module is equipped with two (2) volt free and two (2) negative switched outputs with a programmable beam range of up to 98.5ft (30m), avoiding boundary overspill and offering truly exceptional resistance to false alarms.
The DW-DTLA500 SiteWatch™ laser sensor monitors and locates intrusions for enhanced security applications or where physical barriers are not desirable or possible. The 1,640ft (500m) sensor works without reflectors and reacts in fractions of a second. The DW-DTLA500 laser sensor knows the exact position of an object and offers adaptive alarm settings.
The NightWatch™ outdoor illuminators are IP-enabled infrared (IR) (DW-ILIRIP850, DW-ILIRIP940) and white-light LED (DW-ILWLIPM) illuminators. For superior flexibility, NightWatch™ lighting includes a variety of lens diffusers to customize beam spread to match camera views or job requirements. Combine up to three illuminators with available mounts to optimize performance of all DW® surveillance cameras, including panoramic, multi-sensor and fisheye models
---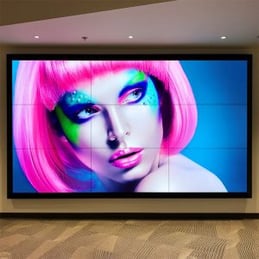 When Barco introduced their UniSee system in 2017, they transformed the LCD video wall experience. Barco UniSee provided unmatched installation ease and uniformity with a stunning image. Barco's mounting system allowed for the thinnest bezels, but one thing was missing—a trim solution.
The Draper® SmartTrim™ for Barco UniSee® offers quick and easy attachment for a wide range of standard and custom Barco UniSee video wall configurations. Utilizing existing Barco UniSee X mounts, the trim clicks securely into place with magnets to cover and protect the Barco UniSee wall mount. It comes standard with a textured matte black finish, white or other powder coat colors are optional. A variety of custom colors, wood veneers, and laminates allow the trim to match almost any new or existing installation environment.
Co-developed by Draper, Inc., and SMS Smart Media Solutions, a Draper subsidiary in Sweden, the Draper SmartTrim™ for Barco UniSee® is patent pending and design protected.
---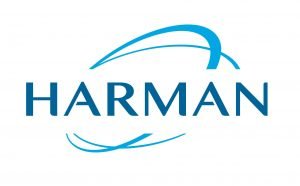 Revel PerformaBE F226Be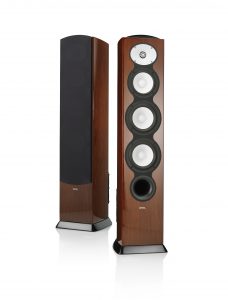 Revel is growing our PerformaBe Series, and one of the key additions to the family is the new F226Be floorstanding loudspeaker.
As the smallest of the Beryllium floorstanding models, the F226Be offers phenomenal performance from a compact enclosure size. The slender cabinet design houses a pair of 6.5-inch cast-frame, DCC cone woofers, in addition to the same 1-inch Beryllium tweeter, cast-aluminum ceramic coated Acoustic Lens waveguide, and 5.25-inch DCC midrange driver as found in the larger F228Be. To complement the smaller design, the F226Be enclosure has additional internal window-pane bracing to eliminate cabinet-induced coloration. With its remarkable acoustic performance, elegant appearance and choice of premium finishes, the F226Be sets a new standard for compact floorstanding loudspeakers.
The "Beauty of Beryllium" is the big difference maker in the PerformaBe Series. Beryllium is a rare earth metal known for its remarkable physical properties that make it the ideal material from which to construct a high-frequency transducer.
To learn more about the incredible Revel PerformaBe series, visit us at www.revelspeakers.com.
---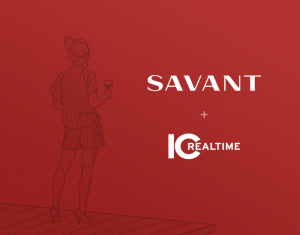 History in the making.
IC Realtime, a leading digital surveillance manufacturer, is partnering with Savant, a recognized leader in the field of home control and automation. We believe this strategic partnership with Savant is a near-perfect alliance. "Over the last decade, we've been perfecting integration with Savant," says Chris Callaway – IC Realtime's Director of Technology.
This new and exciting collaboration means that dealers can expect to find huge benefits & quality of life improvements. Our direct dealers, as well as Savant's, will benefit from reduced deployment times while offering their end-users a powerful automation experience.

Harmonize
With IC Realtime's HTML5 supported devices and Savant's new profiles enabling rich H.264 video.

Customize
The products IC Realtime offers seamlessly integrate with Savant's intuitive platform.

Optimize
True finesse will emerge where reduced deployment times and powerful automation technologies collide.

Conceptualize
The many other benefits of working with Savant + IC Realtime. The future of automation, here and now.
---

Integra, the premium AVR brand most trusted by custom integrators, has announced several new reference-grade offerings , including the DRC-R1.3 11.2-Channel Network A/V Processor ($2,499 US / $3,500 CAD) and the DRX-R1.3 11.2-Channel Network A/V Receiver ($3,299 US / $4,500) from its flagship Research Series along with the pinnacle of its 9-channel lineup, the DRX-7.3 9.2-Channel Network A/V Receiver ($2,399 US / $3,300 CAD).
Integra's latest multi-channel A/V receivers and processor from the "Dot 3" series provide the high-end audio and video consumers demand, while maintaining best-in-class features custom integrators appreciate. For example, all three are now IMAX® Enhanced for IMAX® digitally remastered content, and work with OvrC Pro and Domotz remote management systems.
DRC-R1.3 11.2-Channel Network A/V Processor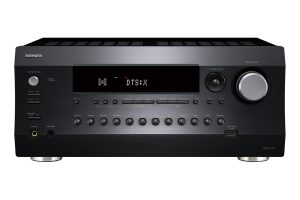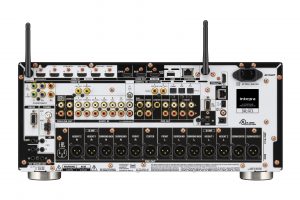 The ultimate in flexibility, Integra's state-of-the-art flagship processor feeds your power amp pristine signals via gold-plated 11.2-channel balanced XLR audio or single-ended pre-outs. The DRC-R1.3 features three HDMI outputs so you can connect a TV and projector in the Main Zone, and an additional display in Zone 2. Extensive RS-232/IP/IR control command sets and Bi-directional IP and RS-232 ports facilitate integration with home automation systems. The DRA-R1, a companion 11-channel amplifier, will be available in early 2020.
DRX-R1.3 11.2-Channel Network A/V Receiver
The DRX-R1.3 is a flagship THX® Ultra2 Certified™ network receiver with unsurpassed quality, power at 140W per channel (8 ohms, 20 Hz–20 kHz, 0.08% THD, 2 channels driven, FTC) and all the latest 4K video support and multi-channel audio processing, including full HDCP2.2 support.
DRX-7.3 9-Channel Network A/V Receiver
The DRX-7.3 Network A/V Receiver equips flagship-level THX® Certified Select™ amplification for 5.2.4-ch Dolby Atmos® and DTS:X® sound expandable to 7.2.4-ch*1 for a full IMAX® Enhanced movie experience. With 135W per channel (8 ohms, 1 kHz, 0.08% THD, 2-ch driven, FTC), the DRX-7.3 has HDMI 7 HDMI inputs & 3 outputs plus a front HDMI input, as well as HDMI2.1 eARC support.
*1 DRX-7.3 requires connection of an external stereo power amplifier.
*2 Front HDMI Input does not support 4K/60p, Dolby Vision, HDR10, BT.2020, or HDCP 2.2 on the DRX-7.3
*3 Via future firmware update.
---

Model #: KD-CAMUSB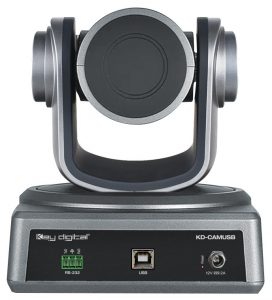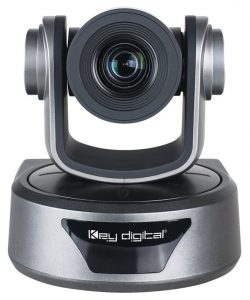 PTZ USB Camera, IR/RS-232/Visca Controllable
Main Features:
USB 2.0 Pan-Tilt-Zoom Camera: Professional USB camera ideal for Video Conferencing and Capture applications in Huddle Spaces, Conference Rooms, Board Rooms, Lecture Halls, and more.
Compatible Operating Systems: Generic USB Video Class Driver for effortless use on Windows 7, Windows 10, Mac OS X, and Linux machines
Video Conference Software Support: Delivers professional PTZ features for popular video conference software such as Skype®, GoToMeeting®, Microsoft Teams®, Zoom™, RingCentral®, Google® Hangouts, and more
Soft Conference Enabling System: Use with Key Digital Presentation Solutions family including KD-UPS52U, KD-PS22UTx, KD-X4x1WUTx, KD-X3x1WUTx, and KD-X100MRx to add USB plug-in wall plates, USB/KVM routing and extension, Digital Video switching, integration with professional audio visual systems (use external microphones as KD-CAMUSB does not feature built-in mic), TCP/IP and KD-App ready control.
Multiple Mounting Options: Wall, and ceiling mounting hardware included. May also be table surface mounted.
Markets: The KD-CAMUSB is designed to be most compatible in the Corporate Market. These markets include but are not limited to; conference rooms and boardrooms.
Read more about this product here and check out our website for more products!
Also check out this video on our YouTube channel to learn more about the KD-CAMUSB: https://www.youtube.com/watch?v=AIZeL57VHto
---

KLIPSCH WINS BIG AT CEDIA
CEDIA 2019 was a huge success for Klipsch. We showcased a number of new products and enhancements to our already compelling custom installation sound solutions.
The star of the show was the new Klipsch Behind The Screen (BTS) pro cinema home system in the sound demo room across from our booth. This system blew the roof off and had a line wrapped around the room from start to finish each day – even Saturday! Utilizing Klipsch Pro Cinema components, the same type used in actual movie theaters, this modular system is configured for screen sizes for 133", 160" and 180" and can be ordered using a single part number. Attendees were so impressed that the system/experience was awarded Best in Show by Residential Systems!
Klipsch was also won a CEPro Best New Product award for the Klipsch Pro-14RC in-ceiling minimal footprint speakers with Sky Hook Cinch by Swarm technology. This new technology saves integrators up to 75% time and now also ensures a flush installation on the most uneven surfaces. Klipsch products with Sky Hook Cinch will be available this coming fall.
See more at Klipsch.com/Custom.
---

Sharpen Your Pro AV Knowledge with Kramer's Academy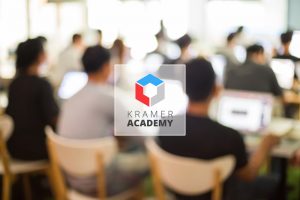 Kramer Academy courses cater to consultants, integrators and AV/IT engineers. Learn on-demand anytime, anywhere with Kramer Academy's interactive and immersive desktop and mobile options or book an in-person frontal training event for your entire team. Level-up your expertise while earning valuable AVIXA CTS renewal units and get certified today!
---

Legrand | AV: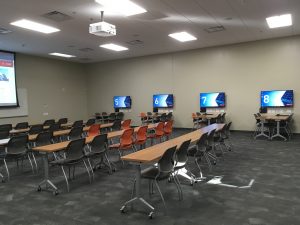 UNLV Hospitality School Enhances the Technology Experience with Legrand | AV
The University of Nevada, Las Vegas, (UNLV), needed to upgrade the Hospitality School with classrooms and learning spaces that could provide a user-friendly experience with technology. Under Legrand | AV, UNLV could find the right mix of products to outfit each room to achieve the desired results. Chief, Da-Lite, Middle Atlantic and Vaddio solutions all helped to transform the spaces where students learn.
Chief: LPE1U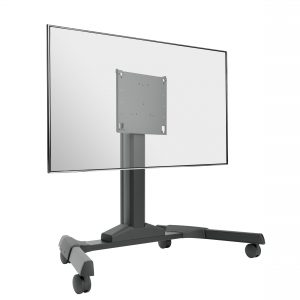 Large Capacity Height Adjust Flat Panel Cart
Create better accessibility to technology in the boardroom and the classroom.

Da-Lite: Fast-Fold® Deluxe System
Portability…Simplified
Da-Lite® is debuting updated design features to the Fast-Fold® Deluxe Screen System for easy portability in rental and staging applications.
Da-Lite® is debuting updated design features to the Fast-Fold® Deluxe Screen System for easy portability in rental and staging applications. A new leg-to-frame locking mechanism accommodates a variety of user skill levels for intuitive and efficient set-up and tear-down. All parts are completely self-contained on the screen frame and leg, offering toolless convenience to the portable screen market.
Fast-Fold Deluxe is also now available with HD Rental – a foldable and optically enhanced screen surface for high-resolution projectors. Radio frequency or RF welding technology is applied to the binding of the surface to improve durability and aesthetics, creating a clean transition from border to viewing area.
Video – Wheel & Keyway Assembly:
A new, intuitive wheel and keyway system locks the leg to the screen frame with no parts to lose.
The HD Leg accessory is recommended for durability on screens over 10′ wide or with a presentation drapery kit.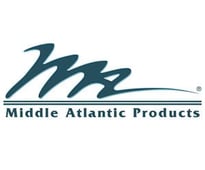 Middle Atlantic Products: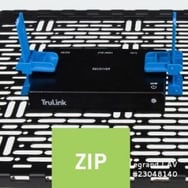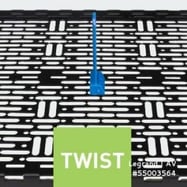 *FORWARD Accessories
Introducing FORWARD Accessories
For today's systems at tomorrow's speed. Forward unleashes the inner speed demon in all of us. Enabling 5x faster installation of everyday rack builds so you can focus on what matters – delivering the ultimate AV experience.
Engineered to withstand the demands of site transports, pitch-black back rooms, cable spaghetti & power blips – Forward provides rugged, dependable solutions that get the job done in a fraction of the time while delivering an optimized system you'll be proud to put your name on.
Link: https://www.middleatlantic.com/forward.aspx

Vaddio: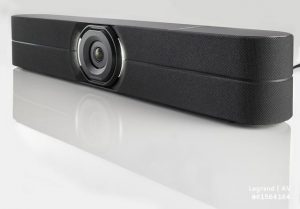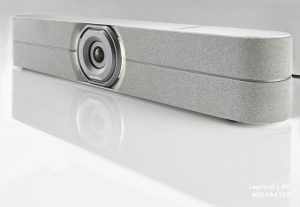 *HuddleSHOT – Now Shipping!!
All-in-One Conferencing Camera
The HuddleSHOT All-in-One Conferencing Camera with integrated audio is designed especially for huddle spaces. It's the ideal camera solution for video collaboration sessions because its ultra-wide 125° horizontal FOV gets everyone in the picture, even in the smallest areas.
All-in-one solution with PoE+ power for flexible installation anywhere
Full stereo speakers and two integrated microphones
Remote management – browser-based user interface for remote configuration, management and control
Fixed camera with 2x digital zoom and 1080p/60 resolution
Link: https://www.legrandav.com/en/products/vaddio/cameras/fixed_cameras/huddleshot_all-in-one_conferencing_camera?utm_source=Partner&utm_medium=Marketing%20Content&utm_campaign=Stampede-October2019
---

Gimme a Break, 1 Day Shipping?
Liberty AV Solutions Unveils New Warehouse in Connecticut: Faster Ship Times and Reduce Costs for Northeast Customers
Now you can count on faster ship times! Convenient northeast location speeds up delivery times for local customers and offers quicker shipping to New York Metro, Boston, and Philadelphia. No more worries about ship times with faster, more efficient & speedy delivery. Enjoy your less hectic and more carefree lifestyle now and effortlessly ship via one day service to locations around the northeast.
Every-AV-Thing Connecting Source to Display
The new warehouse will house a diverse selection of wire and cable products including category cable, speaker cable & coax cable, plus an access of over $2,000,000 of additional av extenders, patch cables, connectors and more all available at your request. Value added services such as the legendary Cool Spool system and custom kitting available immediately. Customized cutting also coming early 2020!
"Liberty AV is offering a Solution to our customers' needs by offering next day delivery and in some cases same day delivery to the greater NY & New England market place," says Tom O'Hanlon, Senior Account Manager for Liberty's East Coast. "This warehouse will stock all of Liberty's products as well as our distributed brands in this centrally located facility."
Same Day Shipping plus Delivery from Connecticut
Just think of all the benefits of same-day shipping! Orders will ship same day when orders are placed by 2pm-EST for ground orders or 4pm EST for expedited-air shipping. Job site delivery and same-day delivery are both available on a quoted per-case basis. Can't wait for delivery? Simply stop into the office for Will Call service.
Liberty AV's new warehouse is conveniently located at 15 Executive Blvd, Orange, CT 06477. View all of Liberty's convenient warehouse locations on the Liberty AV website. Reach out to Liberty AV's knowledgeable customer service team at 800-530-8998 or via orders@libav.com for 'Every-AV-Thing Connecting Source to Display'.
---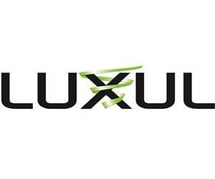 Luxul Cut the Cord at CEDIA Expo 2019 With the Unveil of Epic Mesh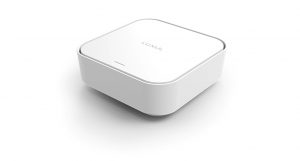 Quick and Simple to Install, Wireless Mesh Solution Delivers Fast, Reliable Connectivity Anywhere in the Home
Luxul debuted a new wireless mesh solution at CEDIA Expo 2019. The first of its kind for the CEDIA market, Luxul's Epic Mesh combines a mesh node acting as a router and additional satellite nodes that require no wired link between them. Each node in the network can talk to all the others, forming a point-to-point mesh for fast, reliable, truly wireless internet.
Providing integrators with flexible installation and placement, the Epic Mesh kit comes with two dual-purpose mesh nodes that can each serve as either a router or a satellite node. Simple to install, integrators turn one of the two nodes into a router using the Luxul Easy Setup App on their iOS or Android smartphone. The app also turns the other node into a satellite node, which is placed around the residence to create a powerful wireless mesh. There is no need to run additional wires; integrators just plug the satellite node into an available outlet.
An innovative tri-band (2×2, 2×2, 4×4) antenna array enables two 2×2 bands for client connectivity and a third powerful 4×4 5GHz dedicated backhaul channel to ensure strong connectivity back to the router, so homeowners get fast internet anywhere in the home. Luxul leverages the most current technology available with Wave 2, utilizing MU-MIMO for this high-performance WiFi mesh solution, and further meets the needs of integrators by providing eight SSIDs for networking flexibility. Additional satellite nodes can be incorporated as needed to accommodate installations of any size, and if one node falls offline, the others still have a path back to the router node, maintaining a connection to the rest of the network.
"The Epic Mesh combines the reliability of a Luxul wireless product with the ease of a simple networking solution," said Kevin Hansen, vice president of channel sales at Legrand | AV – Luxul. "For users, this means exceptional wireless performance, while integrators will enjoy easier and faster installation than ever before with our Easy Setup App. Epic Mesh represents a powerful addition to our lineup of networking solutions, and we can't wait to show it off at CEDIA."
---

Monitor Audio IA40-3 Installation Amplifier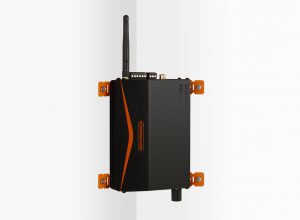 The IA40-3 Amplifier is the latest addition to Monitor Audio's award-winning range of Custom Install audio solutions. The discreet amplifier is a highly versatile unit featuring digital, analogue and bluetooth inputs with Dolby Audio (Dolby Digital) for maximum flexibility. Designed for easy installation, the amplifier's customizable brackets allow it to be positioned in multiple locations: on a wall, cabinet, stand or the back of a television.
With 40W of power over three channels, or 60W over two channels, the IA40-3 will drive speakers or passive soundbars to deliver a lively and precise sound.
Ideal for smaller environments, the IA40-3 works beautifully when paired with Monitor Audio bookshelf or stand-mount speakers in a bedroom, study or sitting room. And, in a kitchen, bedroom or loft room, the IA40-3 will perfectly power in-ceiling speakers. But, best of all, if there is a television in the setup, the IA40-3 can be mounted on the back of the screen using the supplied Velcro strips or bespoke bracket to drive one of our passive soundbars.
Designed for modern living, the IA40-3 is Monitor Audio's versatile solution when superior sound is required in custom install projects.
---

Brand new to the NEC LED lineup is the direct view LED Digital Poster available in 1.9mm pixel pitch (LED-A0191) and 2.5mm pixel pitch (LED-A0251).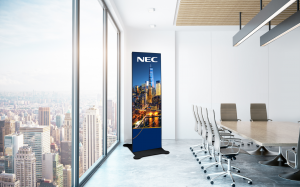 With a sleek design and easy setup, your space won't want to miss one of these. This poster stands at 75" tall, delivering vibrant and colorful content, made for closer viewing (4-10 feet away) and sure to grab your attention. Content can be easily loaded to the built-in media player. This poster is ideal for numerous spaces including cinema, education, rental, restaurant, retail, restaurant, transportation, and more.
For more on this product, visit: https://www.necdisplay.com/p/displays/led-a019i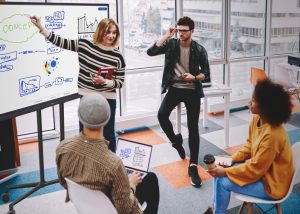 Also featured this month is the new NEC Collaborative Board (CB Series). This takes your whiteboard to a digital experience. The Collaborative Board comes preloaded with Interactive Whiteboarding and wireless presenting software, running on a built in SoC. Sharing ideas in this all-in-one solution has been made easier in your classroom or training room space. Highlighted features on the CB include: a robust and reliable touch experience, UHD supported, versatile compatibility in various operating system environments, and future-proof PC option & reduced footprint. This collaboration piece is made available in 65", 75", and 86" sizes.
For more on this product, visit: https://www.necdisplay.com/p/displays/cb751q
In case you missed it, NEC-DS is now on the road with their Showcase in 5 cities. Their next stop will take place in New York City on 10/16/19. Be sure to check out all of the activities and products NEC has to offer during this year's Digital Signage Week.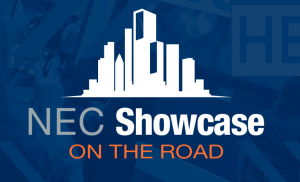 Dave Haynes of Sixteen:Nine will moderate a panel discussion on Privacy Concerns in NYC. Sara Abrons of THE rAVe Agency will be speaking in a TED Talks segment on the Importance of Standardization within DOOH. CTS trainings will be offered in 2 courses.
Registration and information can be found here: http://www.necdisplay.com/event/nec-new-york-partner-showcase-/156
---

Penn Elcom is one of the world's leading manufacturers of 19-inch racking and flight case hardware with global network of depots. Our advanced distribution system means we deliver fast and always offer competitive prices for customers.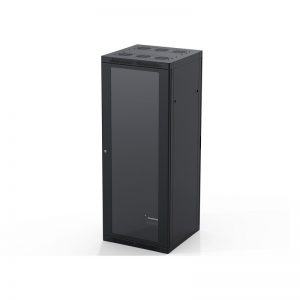 As designer and manufacturer for a large portion of our catalogue, we pride ourselves on expert knowledge and a devotion to a one-to-one customer service.
The R5066 series is our flagship enclosure, providing installers with premium features at a very competitive price point.
These units have a fully modular top section to accommodate any rack panel or 19" device, full height cable management bars, top and bottom cable access panels and top fan vents for airflow cooling.
Front and rear rails are tapped with 10/32 holes (M6 also available) and are also easily repositionable.
Magnetically secured front doors come in black steel or shatterproof polycarbonate options and are rotatable while side panels are secured with quick release slam locks and include pre-etched knockouts for optional key locks as well.
Each enclosure unit also comes fitted with our pioneering dual castor and height-adjustable foot array, offering superior stability and positioning, also upgradable to heavy duty options.
Craftsmanship and ingenuity fuel our manufacturing and the ever-developing needs of our customers drive what we build.
---

Platinum Tools® PoE+ 10Gig Shielded RJ45 Field Plug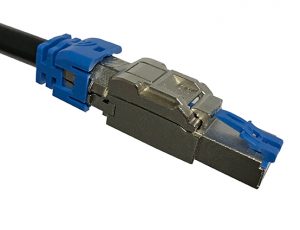 The new Platinum ToolsÒ PoE+ 10Gig Shielded RJ45 Field Plug (p/n 106250) optimizes data throughput to PoE+ powered devices. Compatible with a wide assortment of large cables with large conductors, the cast-metal shell provides end-to-end shielding from extraneous noise interference in high bandwidth applications. Additional features include HDBaseT PoE+ compliant; Cat7/6A/6; no special crimp tool required; insulation diameter: 0.032in. – 0.057in. (0.8mm – 1.47mm); cable OD: 0.236in. – 0.315in. (6.0mm – 8.0mm); 50 micron gold plated contacts; UL and RoHS compliant; solid or stranded, 26 – 23 AWG; dimensions: 70.20mm x 17.85mm x 14.0mm; cable compatibility: S/FTP or F/FTP Shielding; Stranded or Solid; 26AWG – 23AWG wires; compliance: ISO/IEC 11801; ANSI/TIA-568-C.2; ANSI/TIA-568.2-D; IEEE 802.3an 10GBit suitable.
For pricing and more information on Platinum Tools and its complete product line, please visit www.platinumtools.com, call (800) 749-5783, or email info@platinumtools.com.
---

More Than Just Control: RTI Brought A Range of Custom Solutions to CEDIA Expo 2019
Sleek Controllers, Native Alexa Support, CP-16i Cool Power® Amplifier, and X-Series HDBaseT Video Distribution
At CEDIA 2019, RTI showcased the flexibility and growth potential dealers have with solutions that allow them to compete at every level, spanning from residential to commercial projects of every size.
Handheld controllers on display included RTI's new T4x featuring a sleek, sophisticated design that offers superb ergonomics, a high-resolution 4-inch capacitive touchscreen, and fully programmable soft-touch buttons. The T4x sets the standard in wireless control with advanced features including grip sensors, WiFi, dual RF, and more. For environments that are too harsh for standard remote controls, RTI showcased the U3 weatherproof controller. Featuring an electronic ink display, the durable remote utilizes inductive charging and wireless programming updates, allowing the unit to be completely sealed. Now available in glossy or matte finishes, the Pro Control Pro24.z will also be on exhibit.
KA8 and KA11 tabletop/wall-mountable touchpanels were on display, which combine vivid, widescreen LCD displays with integrated capacitive touchscreens, a fast touch response, and gesture control. Featuring a sleek, edge-to-edge glass design, at 11.6 inches, the KA11 features full HD resolution and the KA8 8-inch touchpanel offers WXGA resolution.
For the next generation of voice control, RTI will offer native Alexa control that brings new functionality and power to the end user. From the environment to entertainment, users will be able to more discretely adjust their surroundings.
Making its world debut at CEDIA Expo 2019, RTI's CP-16i easily expands the company's line of audio distribution systems and is compatible with virtually any other system. Providing 100W of true audiophile-grade sound to 16 channels, and bridgeable audio outputs for increased power, the unit features thermal overload and overcurrent monitoring, while Class-D amplification ensures efficient heat dissipation and low power consumption. Offering rackmount or freestanding installation options, the amplifier only requires one rack space.
Featured RTI video distribution solutions at CEDIA Expo utilize the latest HDBaseT technology. The company will showcase its flagship VHU-8x 8 x 10 Matrix Switch, which delivers Ultra HD 4K HDR with 4:4:4 chroma sampling over a single Cat cable at distances up to 328 feet. RTI will also highlight the VHD-4x and VHD-8x HDBaseT Matrix Switches and the VMS-741 4K Quad Multi-Viewer.
More information about RTI is available at www.rticorp.com.
---

Severtson Screens Next Generation SAT-4K Acoustically-Transparent Projection Screen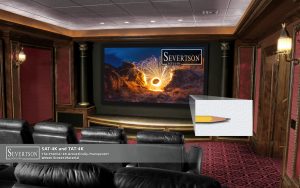 Severtson Screens next generation SAT-4K Acoustically-Transparent projection screen line has received tremendous accolades since its launch, and Severtson is proud to build upon its success with the next generation which features an even finer weave and whiter material that makes the viewing image even better than before. Made in the USA, the SAT-4K replicates the cinema experience in the home and commercial settings like no other projection screen on the market today. The SAT-4K's acoustic abilities are not hampered by the finer weave. In fact, besides providing the same great acoustic performance as the original SAT-4K, the next generation SAT-4K remains at the same price level and is also available in the same sizes as before. As an added benefit, the enhanced SAT-4K's material also provides for a "lay-flat" quality that is even more resistant to wrinkles. The enhanced SAT-4K screen can be complemented with any of Severtson Screens' frame types and is also now available with an LED backlit add-on option.
The next generation SAT-4K offers a seamless projection screen with virtually no size limitations, and, like Severtson's TAT-4K, it is also available as an option for Severtson's new 4K thin/zero bezel fixed frame projection screen solutions. Acoustically-transparent, the entire sound stage can be placed directly behind the screen at the same horizontal axis, allowing the vocals and the special effects to be completely in sync with the brilliant images on display. This allows for a completely immersive audio and video experience. Available in Impression, Deluxe, Deluxe Curved, and Thin Bezel configurations, the SAT-4K screen meets or exceeds all industry standards for optimum video and acoustic performance, providing reference quality reproduction of the digital image combined with true fidelity of the original soundtrack. Additional specifications include: surface: SAT-4K acoustically woven screen material; Gain: 1.18; Max height: customizable to desired need; Viewing Angle: 160 degrees; Flame and mildew resistant. Custom and standard sizes are available.
Founded in 1986, Severtson Screens is proud to serve the home theater and commercial markets with the same service and quality that has taken the cinema market by storm and cemented the company as the industry leader. For more information, please visit www.severtsonscreens.com, call 480-610-5155, or email sales@severtsonscreens.com.
---

Stealth's new 8" 3-way high performance outdoor speaker is here! Based on the advanced design of the LRX-83 invisible speaker, the StingRay 83 raises the bar for outdoor audio delivering a smooth and silky sound quality in the mid and high regions with a solid, rich bass extension ideal for luxury residential, commercial, and marine applications.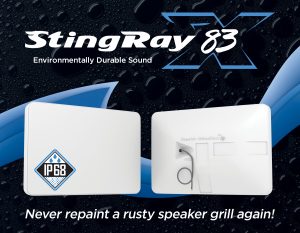 Designed with outdoor theater audio in mind, the StingRay 83's impressive peak power handling of over 300 watts allows it to be much more than simply a background music speaker. It features a 30mm midrange device, a 25mm tweeter and an 8" high-power cone woofer in combination with Stealth's Fidelity Glass Advanced™ flat front radiating surface to give ultra-wide dispersion within a hermetically-sealed enclosure. Producing a deep, warm and natural bass response down to 40Hz, with a smooth midrange and solid upper frequency, the StingRay 83 is balanced, powerful and the highest quality outdoor speaker ever created by Stealth.
Creating a speaker that can take on nature's toughest elements is no easy task but with the full StingRay line of Environmentally Durable Speakers, Stealth Acoustics has done just that! The StingRay speakers feature a fully sealed enclosure which allows them to achieve an unprecedented Environmental Protection Rating of IP-68 meaning they are at home in rain, sun, snow, and dust and temperatures from 0° – 150° F. And, because there are no exposed grills nothing will ever rust!
---

Port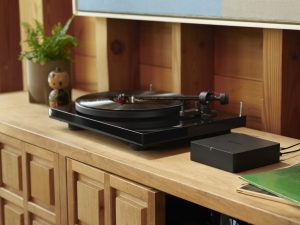 The versatile streaming component for your stereo or receiver
Connect Port to your traditional stereo to stream music and more. Enjoy control with the Sonos app or Apple AirPlay 2, and easily expand your sound system to more rooms.
Stream everything you love
Play music, podcasts, audiobooks, internet radio, and more with your amplified audio equipment.
Line-in and play
Use the line-in to connect your phone, record player, or another device to your stereo.
Apple AirPlay 2
Stream sound directly from your iPhone or iPad and ask Siri to play Apple Music.
Expand your sound system
Stream vinyl, CDs, and stored audio files to Sonos speakers all around your home.
---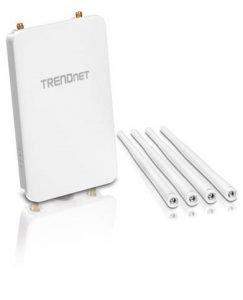 Now Available! TRENDnet's 5 dBi Wireless AC1300 Outdoor PoE+ Omni-Directional Access Point, model TEW-841APBO, is designed for point-to-point and point-to-multi-point WiFi bridging applications. The wireless multi-point bridge can be powered with a PoE+ switch or PoE+ injector of your choosing. A variety of installation scenarios are facilitated with Access Point, WDS Bridge, WDS Access Point, WDS Station, and Client Bridge modes. The IP67 rated housing on the wireless multi-point bridge is designed for outdoor environments, and includes wall and pole mounting hardware.
---

Video Mount Products FP-LWAB Large Flat Panel Articulating Wall Mount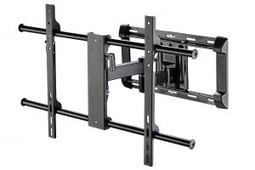 VMP's FP-LWAB is a lower profile alternative for mounting large flat panel displays. With a closed depth of 2.9 inches and a fully opened extension of 18.2 inches along with a fully adjustable 15 degree tilt, 3 degree list adjustment and ± 45 degree of rotation, you can get your flat panel to the optimal viewing angle you need for any room. A UL Listing and the capability to accept pad locks mean you have the peace of mind that the FP-LWAB is both safe and secure. All this and more makes the FP-LWAB the right choice for all of your 42in. – 80in. flat panel mounting needs. Additional features and specifications include: maximum mounting hole pattern – 800mm x 500mm; load capacity – 150 lbs; black powder coat finish. www.videomount.com
---