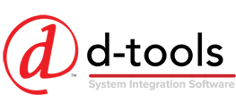 D-Tools i3 Partners realize the importance of bringing you their product information and have chosen to support the D-Tools user community by joining the program and making their product data directly available through D-Tools software. Read on for the latest supplier company news and product updates.
---

AudioQuest Niagara 3000 Low-Z Power Noise-Dissipation System
AudioQuest's Niagara 3000 showcases a comprehensive approach to AC power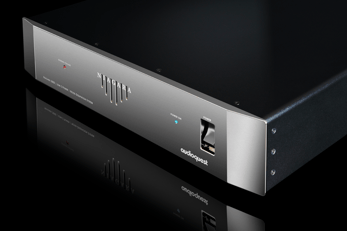 management, incorporating almost all of the sonically effective technology that distinguishes the award-winning Niagara Series—AQ's patented AC Ground-Noise Dissipation System, Transient Power Correction, extremely wide-bandwidth Level-X linear filtering, and more—but at a more accessible price.
With rack-friendly dimensions (17.5" W x 3.45" H x 15.2" D; 24.9lbs) and 2-RU rack ears (included), the Niagara 3000 is a very high-performance, cost-effective option for two-channel and custom-install applications. It provides power amplifiers a current reservoir of over 55 amps peak (up to 25mS) and features two High-Current outlets and five Level-X linear filtered source AC outlets.
US Retail: $2999.95. For more information on the Niagara 3000, visit https://www.audioquest.com/ac-power/ac-power-conditioners/niagara-series/niagara-3000.
---

REVConnect Improves AV Project Reliability, Ease and Versatility
Picking the right category cable and connectivity for your AV application isn't always as straightforward as it should be. How do you wade through your choices and pick the right one?
It helps to think about your application and the AV performance you need:
· Will this cabling/connectivity support a mission-critical AV application? What happens if the AV systems connected to it go down due to cable or connectivity failure?
· Are high levels of PoE involved in this application? Will the system support large displays and LED lighting?
· Is there "noise" present (EMI or RFI interference from nearby machinery, equipment, power cables, ballasts, etc.)?
· Are you facing a difficult installation environment (tight bends, high levels of pulling force, etc.)?
· Will channel lengths extend beyond 100 m? Will devices be more than 100 m away from a switch?
Belden's REVConnect 10GXS System supports high-density, high-bandwidth AV applications and can exceed 100 m channel requirements in certain applications (up to 185 m).
It features insertion loss performance with 8% headroom, offering industry-leading Category 6A system guaranteed performance parameters: insertion loss, NEXT, ACRF and PSAACRF. This level of performance is vital for high-end AV applications.
To manage cable heat transfer, it incorporates EquiBlock™ Barrier Technology for uniform heat flow dissipation while maintaining insertion loss performance.
The REVConnect 10GXS System also includes connectivity components with Belden's innovative, game-changing REVConnect Connectivity, which supports reliable, easy terminations using a single method for Category 5e, 6 and 6A RJ45 connections and components. REVConnect reduces rework and retesting, is simple for entry-level technicians to learn quickly and adapts to emerging applications and IoT devices.
Want to learn more about the REVConnect 10GXS System and the reliability it brings to AV applications? To experience a demo or free sample, contact D-Tools!
---

Introducing Da-Lite, a brand of Legrand | AV
Are you looking for a new literature piece that offers a great introduction to Da-Lite for companies, individuals, and/or new hires who are looking to get to know us? Our new brochure features information on the following topics:
• History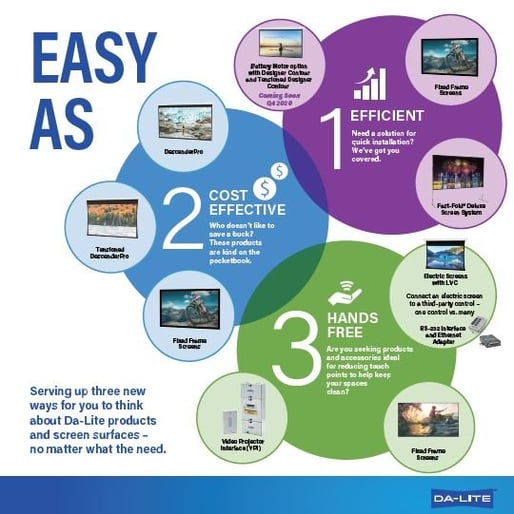 • Production Facilities
• Portfolio
• Best Sellers
• Product Applications
• Latest Innovations
• Links and Info
https://legrand.appdataroom.com/download/v/8abbf2453ca8d35b7ae888657bed59ce7fd48ff5608541?source=media_manager&shared=20200914183323
Serving Up Three New Ways for You to Think About Da-Lite Products
Looking for new ideas on how to talk about Da-Lite's products and screen surfaces no matter what the need? This new infographic will give you all the quick hitters!
https://legrand.appdataroom.com/download/v/93d56bf85253300a34a96ea528c86783c6345ca5624205?source=media_manager&shared=20200914183223
Environmental Stewardship: Sustainability Built In(TM)
Da-Lite screen surfaces are certified to meet the GREENGUARD® certification program. Products that carry the GREENGUARD Mark are tested to ensure that they meet low-emissions standards. For more information, visit http://ow.ly/P3hs50AgD1r.
---

DW® Expands Line of MEGApix® CaaS™ Edge Cameras
The 'Camera as a System' all-in-one solution now available in real-time 30fps 4MP bullet models.
Digital Watchdog® (DW) announces the addition of two new models to our line of MEGApix CaaS IP edge cameras. All-new "Camera as a System" all-in-one bullet (DWC-MB44WiAC) and long-range bullet (DWCMB44Wi650C) cameras are NDAA/TAA compliant, offer real-time 30fps 4MP resolution and up to 256GB of local storage for recording.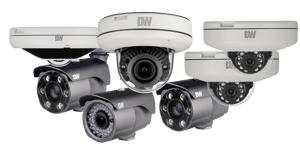 DW's CaaS edge solutions — including an HD camera, DW Spectrum® IPVMS server software and storage for recording — allow business owners to set up a complete single- or multi-site surveillance system with no additional server or NVR required (up to 30 CaaS systems can easily be merged using DW Spectrum IPVMS). These all-in-one systems operate as edge recorders, storing high-definition IP video locally (choice of
64, 128 or 256GB). CaaS products can easily be managed via the full-featured DW Spectrum IPVMS server program preinstalled. Free client software lets you access your systems from any computer, any mobile phone and any tablet, with no recurring fees or high network bandwidth dependencies. The only cost associated with DW Spectrum IPVMS is a one-time recording license per device (included with CaaS).
The 4MP bullet (DWC-MB44WiAC) and long-range bullet camera (DWC-MB44Wi650C) offer unparalleled 2.8-12mm and 6-50mm vari-focal p-iris lens with motorized zoom, in an IP66-rated bullet enclosure and will Cold Start at -40º F/-40º C.
---

Theater Seating for some Very Special People Firefighters Move Into New Fire Station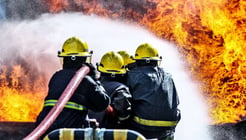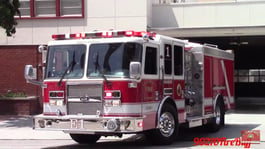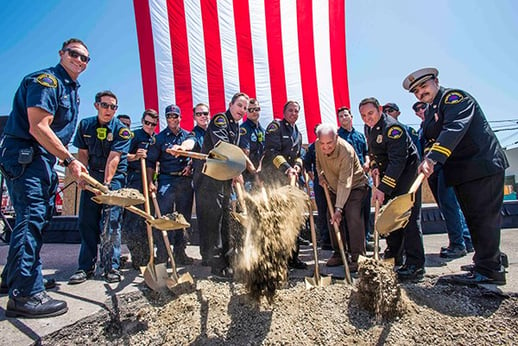 A very old fire station, much in need of a renovation, recently opened for business after breaking ground in 2018. As we all know firefighters put their lives in danger most every day. When they do get a break, they need to really kick back and relax. FORTRESS was happy to provide these heros with some really comfortable chairs. The new building's community space houses a 20-seat theater. Some of these Matinees have custom modified back heights to accommodate everyone's comfort level.
Matinee Wedge Common Arms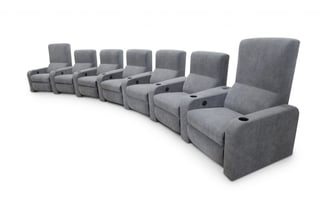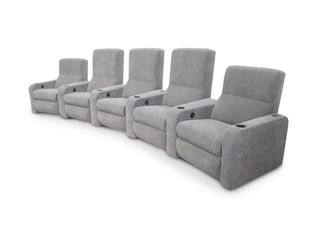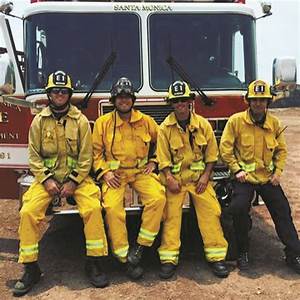 ---

GoldenEar Technology Invisa Home Theater Reference 7000
The Invisa Home Theater Reference 7000 is designed for use as a ceiling-mounted left-, right-, or center-channel speaker, or as a side or rear surround, in high-quality multichannel home theaters and music systems. And, in many installations, it can also serve as the perfect solution for a necessary height-channel speaker.
A flat, round micro-perforation grille magnetically attaches to the HTR 7000's facia, seamlessly covering the mounting flange for an attractive, nearly "invisible" look.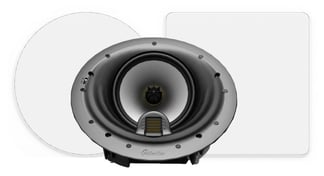 Internally, the same superb 7″ high-definition cast-basket driver used in the acclaimed Aon 3 is combined with one of GoldenEar's Signature Technology HVFR™ tweeters, then perfectly blended via a complex crossover network that incorporates a high-frequency equalization switch. These drivers are mounted at precisely calculated angles so that they face the normal listening position for exceptional imaging, superior frequency response, remarkable clarity, and precise focus.
Further, through a combination of GoldenEar's FocusField™ Technology and a unique Non-Periodic Waveform (NPW) Diffraction Control and Wave-Launch construction, the HTR 7000 minimizes deleterious diffraction effects and optimizes wave-launch into the room to achieve open, box-less, three-dimensional imaging that appears to come from across the front wall rather than the ceiling.
For more info, visit https://www.goldenear.com/products/invisa-series.
---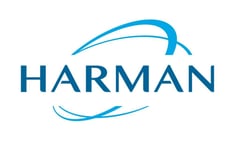 JBL's Next Great Studio Monitor is Here
Introducing the 4349
Designed and engineered in JBL's world-famous acoustic engineering facility in Northridge, California, the 4349 Studio Monitor is a showcase of patented JBL acoustic technologies. This loudspeaker features a 2-way design with patented High-Definition Imaging (HDI™) horn technology, the patented D2415K dual 1.5-inch (38mm) compression driver, and a 12-inch cast-frame, pure-pulp cone woofer for powerful dynamics and incredibly accurate sound reproduction.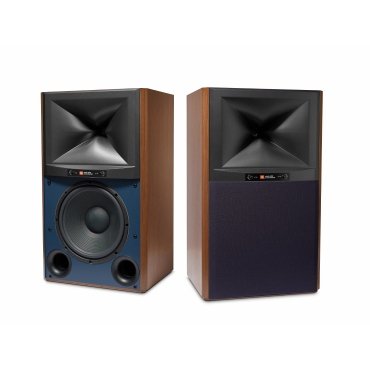 JBL's revolutionary High-Definition Imaging horn geometry is the result of intense research into the nuances of horn design. In search of exceptional high-frequency detail and uniform directivity for smooth in-room response, JBL engineers pioneered a design that delivers neutral frequency response both on- and off-axis and provides a seamless transition between the high and low frequency drivers.
The JBL D2415K compression driver benefits from the advanced research and applications derived from JBL Professional's "D2" range of transducers. At the core of the D2415K device is a pair of lightweight, polymer, annular diaphragms that improve high-frequency extension by reducing mass. The V-shaped geometry of the diaphragm reduces breakup modes, eliminating time smear and reducing distortion.
The 4349's powerful 12-inch woofer takes advantage of core JBL engineering techniques to ensure optimum performance. The 3-inch long-throw voice coil in conjunction with dual opposing spider dampers guarantee maximum output with significantly reduced distortion. A pure-pulp cone provides a lightweight, rigid diaphragm and helps to eliminate breakup modes, ensuring proper pistonic motion throughout the operating band.
The cabinet features a classic JBL studio monitor design with a blue baffle and is finished in Walnut or Black Walnut furniture-grade satin wood veneers. A blue (Walnut) or black (Black Walnut) cloth grille completes the elegant appearance.
Learn more at www.jblsynthesis.com.
---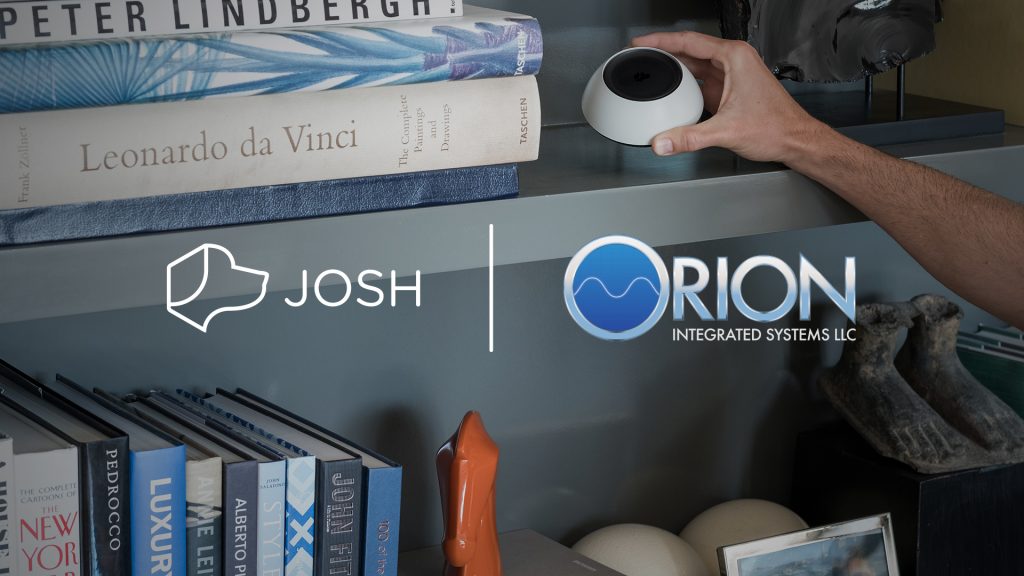 Josh.ai Debuts New Fiji OS, Features, and Integrations at CEDIA Expo Virtual 2020
"Everything we do at Josh.ai is conceived, designed, and built purely to delight, impress, and improve the lives of our customers. The new features and products we are announcing at CEDIA contain technology proprietary to us that we've iterated over the years that empower users to live with their homes in ways probably never thought possible before. We are excited to take this big step forward in innovation and usability." Alex Capecelatro, CEO, Josh.ai.
Josh.ai is proud to introduce a completely reimagined software platform called Fiji. Optimized for ease-of-use and stability, Fiji further enhances privacy through a more granularized user roles and permissions structure, offers new IR configuration for channel access and set-top box navigation, and introduces a powerful natural language scene editor that won't be found in any other voice enabled control system.
Josh.ai takes another step forward into whole home control with the announcement of new door station integrations. Specifically, Josh now works with 2N as well as Doorbird. Using the Josh app, users will now be able to view door station cameras, communicate with a visitor, and lock / unlock doors.
Josh.ai has also added support for Lutron occupancy sensors, which, when used in conjunction with the new Scenes 2.0 functionality, enable powerful automation capabilities.
Josh.ai Extends Representation Into Florida with Orion Integrated Systems
Josh.ai continues expanding its industry presence and the availability of artificial intelligence in the home by partnering with Orion. A leading independent manufacturers' representative in the custom integration industry, Orion will now offer Josh.ai's natural and privacy oriented voice control with its other top tier products. Dealers that complete the Josh.ai certification offered by Orion will be provided with demo equipment along with the group's local support and system design expertise.
---

Model #: KD-CAMUSB
USB 2.0 Full HD Live Broadcast Conference and Education Indoor PTZ Camera, Remote Control RS-232 VISCA Controllable
Key Features: USB 2.0 Pan-Tilt-Zoom Camera, Pan-Tilt-Zoom: Pan ±170º, Tilt -30º to +90º, Zoom 10x, Soft Conference Enabling System
Supported Technology: Auto Focus, Video Resolutions: From 320x240p @ 30fps up to 1920x1080p @ 30fps, Video Conference Software Support: Delivers professional PTZ features for popular video conference software such as Skype, GoToMeeting, Microsoft Teams, Zoom, RingCentral, Google Hangouts, and more, Compatible Operating Systems: Generic USB Video Class Driver for effortless use on Windows 7, Windows 10, Mac OS X, and Linux machines
Benefits: Multiple Mounting Options: Wall, and ceiling mounting hardware included. May also be table surface mounted, Recall & Store Position Presets: Up to 12 presets may be created, RS-232 and VISCA Controllable, Addressable: Up to 7 unique addresses for discreet control by RS-232 and/or VISCA systems, Third Party Controllable, User-Friendly IR Remote Included
Compatibility: Commonly used with consumer and professional HDMI sources and displays including 4K and 1080p TVs, monitors and projectors, cable and satellite boxes, AppleTV, Roku, Chrome Stick, 4K and 1080p Blu-ray players, PC & Mac computers, PS4, Xbox, Switch and other gaming consoles, digital signage players, AV surround receivers, and more.
3 year limited warranty included. USA based tech support, product design, and engineering.
Markets: The KD-CAMUSB is designed to be most compatible in the Corporate and Education Market. These markets include but are not limited to; conference rooms and classrooms.
Read more about this product here and check out our website for more of our products!
Also check out these videos and more on our YouTube channel to learn more about the KD-CAMUSB: https://www.youtube.com/watch?v=ua_obFdT6BU
https://www.youtube.com/watch?v=ZRNRZdCmyjw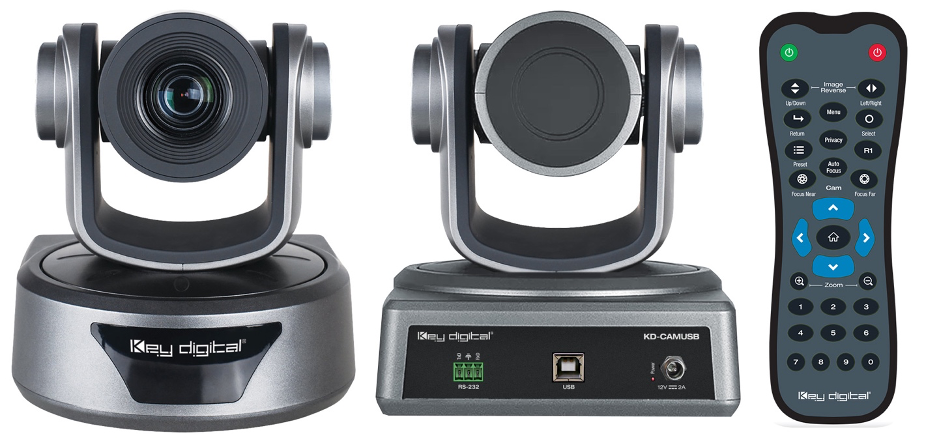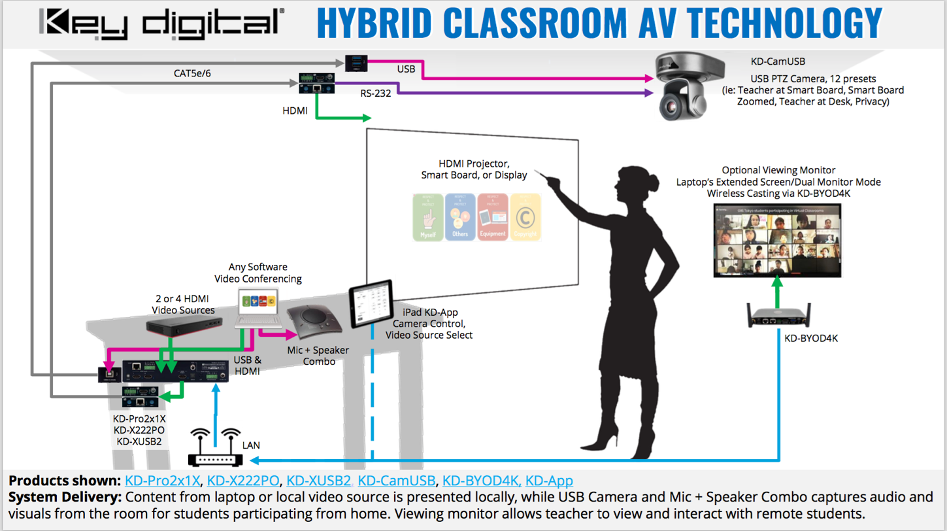 ---
Klipsch Introduces Real Custom Cinema Speaker Systems for Home Use
Klipsch is pleased to introduce its Real Custom Cinema behind-the-screen audio solutions for the home. Klipshc has been a leader in professional cinema sound for decades and has adapted these legendary speakers to deliver the same cinematic experience for home use. The speaker systems are among the first in the market to be packaged as easy-to-order-and-install modular bundles.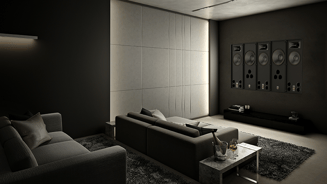 The Klipsch Real Custom Cinema speaker systems are designed to fit most medium to large dedicated home theater or media rooms, for placement behind an acoustically transparent screen in 16:9 or widescreen formats. At just 20.25" deep, each modular bundle includes highly efficient horn-loaded left, center and right channel speakers with either 3" or 1.75" compression drivers, depending on the system, and 15" woofers, and two 18" subwoofers. The Klipsch Real Custom Cinema behind-the-screen speakers are designed and handcrafted in Hope, Arkansas.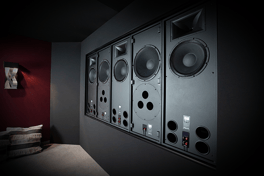 Not only do the speakers deliver impactful cinematic experiences, they were designed with the integrator in mind. The process is simple. Determine the screen size and position in the room, order one of three Klipsch part numbers depending on the width of the screen, cut the hole or build out a false wall, place the speakers, connect the wires, and hang the screen over the speakers. The modular false wall design will eliminate light creep behind the screen for a professional audio and visual experience. High performance Klipsch Professional cinema surround speakers or THX Cinema Series speakers are available separately to compliment the Real Custom Cinema behind-the-screen speaker system and complete the surround sound experience.
For more information, visit Klipsch.com.
---

Latest Legrand | AV Residential Solutions Create Amazing AV Experiences

Chief Fusion™ Extending Pull-Out Accessory for Extra-Large Displays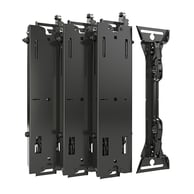 The Fusion Extra-Large Pull Out Accessory (FCAXV1U) allows users to extend displays 11.54 inches from the wall while maintaining the same depth as previous Fusion pull-out mounts (FCAV1U). The unit is compatible with Fusion XSM1U and XTM1U Extra-Large Micro-Adjustable Static and Tilt Mounts for installation of 80-inch+ displays up to 250 lbs.

Da-Lite's New Screen Surface Selection Calculator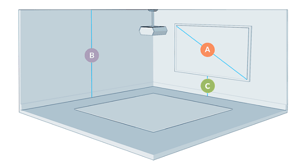 The new Screen Surface Selection Calculator provides an intuitive user interface for simple navigation of Da-Lite's screen surface technology portfolio, helping installers choose the right surface for any environment. The easy-to-use tool accounts for the differences between lamp- and laser-based projection, as well as the impact of ALR screen surfaces on projection in a room.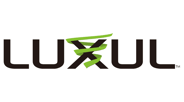 Luxul Epic Mesh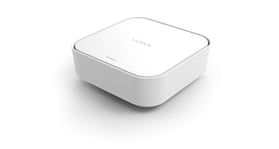 Providing integrators with flexible installation and placement, Luxul's Epic Mesh MK-10 comes with two tri-band dual-purpose mesh nodes that can each serve as either a router or satellite, and require no wired link between them. Simple to install, integrators turn one of the two nodes into a router using the Luxul Easy Setup App.

The Exclusive Choice Collection Dealer Program by Middle Atlantic and SANUS
Integrators not only need to continually demonstrate differentiating value to their clients, but also operate more efficiently. They need a vendor partner that makes doing business easy. Legrand | AV answers the call with the Choice Collection, a dealer-direct program, providing exclusive access to leading mounts, racks, and accessories from SANUS and Middle Atlantic.

Nuvo P600 DIN Rail Player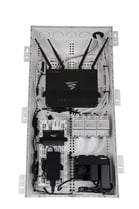 The first streaming audio player designed specifically for DIN rail installations, the P600 provides any room with instant access to endless music options — from networked collections to a variety of internet radio and streaming services. To streamline installations, the DIN Rail Player is available in kits for complete two- (NV-P6002Z-NA), three- (NV-P6003Z-NA), or four-zone (NV-P6004Z-NA) systems.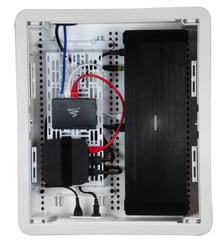 On-Q Dual-Purpose In-Wall Enclosures, Coming Soon!
When used for AV storage behind a TV, On-Q's new In-Wall Enclosures in 9-inch and 17-inch form factors are designed to house cable boxes, streaming players, and more. Further, the 17-inch solution is compatible with the popular 4K and 8K Samsung One-Connect Box.

New QMotion Fabric Collection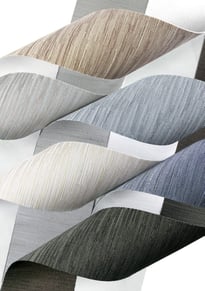 QMotion has added four new fabric collections — Verona Daylight, Verona Twilight, S Screen Naturals, and E Screen Deco — to its portfolio. Available in 80 trend-setting colors and textures to complement any home's décor, the collections meet any lighting need — from complete light blockage to minimal lighting filtering and glare control.

SANUS Mounting Solution for Sonos Arc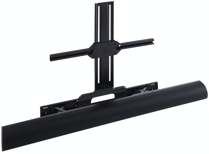 Compatible with most displays from 50 inches to 90 inches, the SANUS Soundbar TV Mount for the Sonos Arc attaches directly to TV mounts, allowing the Arc to move with the display in any direction.

Vantage EasyTouch Glass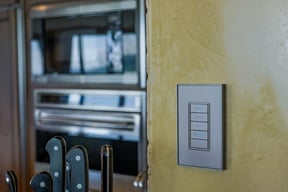 A modular keypad station for home automation, EasyTouch Glass combines powerful functionality with a sleek, contemporary design. Available with up to five programmable, laser-engraved buttons to set different scenes, the keypad is completely customizable with adjustable RGB backlighting and trims, buttons, and faceplates available in a variety of colors.
Learn More About all Legrand | AV CEDIA Introductions.
---

Experience Full Bandwidth Video with New Fiber Optic Extender
New HDMI 2.0 Fiber Optic Extender Set from Liberty AV Solutions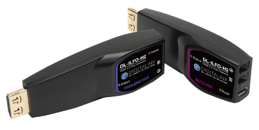 HDMI 2.0 Fiber Optic Extender from Liberty AV (DL-ILFO-H2)
The new HDMI 2.0 Fiber Optic Extender Set (DL-ILFO-H2), eliminates the need for short HDMI cables required by older HDMI extenders, transmitting HDMI 2.0 signals up to 200m (656 feet) via fiber without video/audio compression degradation. Pro-AV, gaming, and home theater audiences will appreciate our compact design, perfect for tight spaces such as behind displays or monitors, with high-retention gold-plated HDMI connectors which are immune to EMI or RF interference.
This HDMI 2.0 Fiber Optic Extender Set (DL-ILFO-H2) has undergone rigorous performance testing and evaluation by DPL Labs, the industry's premier Digital-HD (DHD) technology testing laboratory. The HDMI 2.0 Fiber Optic Extender Set (DL-ILFO-H2) has earned the DPL Seal of Approval, a certification given only to products that meet or exceed DPL's standards and product requirements, assuring performance standards of 200m or 656ft at 4K have been met and verified. Our certified and performance-tested, 4K HDMI 2.0 Fiber Optic Extender Set supports up to 18Gbps, CEC, HDR10, HDR10+ Dolby Vision and HDCP 2.2, as well as high-definition Dolby and DTS audio formats.
Every-AV-Thing Connecting Source to Display
Liberty AV can optimize the installation of these devices with premium, certified, Liberty AV optical, HDMI, and category cables, and our sister company, WESCO Broadcast and AV, can provide all of the quality, distributed brands needed to complete your install, including speakers, cameras, and more. Ask about our eKitting all of these great components in one, convenient kit for time and cost-savings at the time of deployment.
Learn more at HDMI 2.0 Fiber Optic Extender Set or reach out to Liberty AV's knowledgeable customer service team at 800-530-8998 or via orders@libav.com for 'Every-AV-Thing Connecting Source to Display'.
---

New Compact Multi-Output Power Supplies – Lowell's DCP Series now offers eight voltage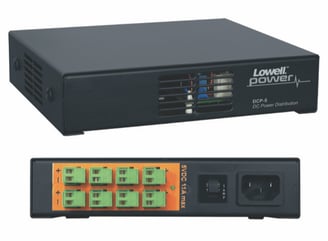 outputs in a compact seven inch chassis.
Lowell Manufacturing Company, a U.S. manufacturer of professional AV products, expanded its line of multi-output power supplies to include three new compact models to streamline installations that use DC-powered devices. Designed for continuous operation, the 7 in. x 6 in. x 1.6 in. models are especially useful behind flat panel displays. Each unit features a bank of eight voltage outputs (5VDC@11A, 12VDC@16A, or 24VDC@8A). Each voltage output is protected by a PTC fuse with auto reset for overload protection, enabling the other outputs to continue functioning even if one is overloaded. Compact power supplies include mounting brackets for vertical or horizontal installation and a detachable six ft. power cord. The DCP Series also offers larger (12 in. x 6. in. x 1.6 in.) models that provide two voltage banks with a total of 16 voltage outputs.
---

MuxLab is appealing to today's streaming needs with the use of its H.264/H.265 PoE Extenders (500762-TX, 500762-RX) paired with the "brain" behind their AV over IP system, the ProDigital Network Controller (500812). The attractive features of simultaneously broadcasting via RTMP and RTSP plus set video and audio bitstreams has been making this system an attractive and easy way to set up live stream scenarios. The system can support multiple camera's over a single stream via the Multi-view capabilities and offers the ability to control the camera views with a single tap of the MuxControl app.
MuxLab's H.264/H.265 PoE Extenders on their own allow HDMI source and display equipment to be extended locally up to 330ft at up to 4K @ 60Hz resolution via Cat5e/6 cable using a local Ethernet network. The units support Video Wall and Multi-view capabilities in a low bandwidth, flexible, expandable and cost effective manner.
The MuxControl app is an intuitively designed system that gives users complete control of their AV systems based on IP-connectivity from any iOS or Android smart phone or tablet. The software offers the ability to support multi-zones making even complex systems easy to control. Users can create expansive video walls of almost any user-defined size that support up to 4K@60Hz resolutions. Click here for more information.
Click here to read a recent case study explaining streaming with the MuxLab H.264/H.265 PoE Extenders.
---

Now Shipping: CL-65e Flip-Down + Extend TV Lift
Most people plan their living space around their TV. Whether it's resting on a cabinet or being mounted to the wall, it's the first question they ask themselves: "Where's the TV going?" This typical order of events puts constraints on the design process and the overall flow of the home. With Model CL-65e, you can start with design and end with TV placement, not the other way around.
Model CL-65e combines our popular flip-down TV lift with versatile downward-extension capability. This lift is perfect for high ceilings and homeowners who want an even more flexible viewing experience. CL-65e can be installed in the ceiling framing or bolted directly to the ceiling surface, for simple integration in any space. It requires just 7-5/8″ of vertical space for in-ceiling installations, and accommodates up to 65″ TVs. Other standout features include:
Multiple mounting options to suit your aesthetic: flush-mount IN the ceiling, surface-mount ON the ceiling, or hang-mount in drop
ceilings
Attach any ceiling material to blend seamlessly with the space
Optional motorized latch for locking in the stored position
At full extension, bottom edge of TV is 58" below ceiling
Fully extends in 40 seconds
Smooth, quiet motion
95° of downward tilt
10-year warranty
For more information on CL-65e, click here: https://bit.ly/32hbd6I
---

Platinum Tools® Offers Free Termination Kits
Platinum Tools® (www.platinumtools.com), the leader in solutions for the preparation, installation, hand termination and testing of wire and cable, is now offering free termination kits with the purchase of select advanced cable or network testers. The offer is up to a $489 value and the runs through the remainder of 2020.
The offer includes: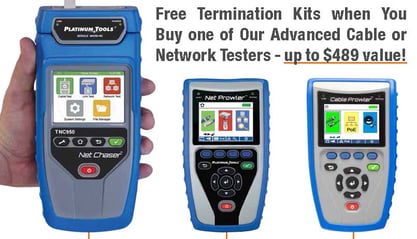 Buy a Net Chaser™ and get 90170 & 90147 kits – a $489 value; Platinum Tools' advanced network speed certifier comes with everything you need to terminate almost any category cable.
Buy a Net Prowler™ and get a 90147 Kit – a $249 value; Platinum Tools' full-featured network tester comes with everything you need to terminate the most advanced pass-through RJ45s.
Buy a Cable Prowler™ and get a 90188 kit – a $100 value; Platinum Tools' top cable tester with advanced length measurement comes with the basics to start using the ezEX connector.
For more information on Platinum Tools and its complete product line, please visit www.platinumtools.com, call (800) 749-5783, or email info@platinumtools.com.
---

When others paused, we pressed play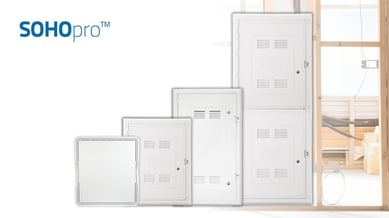 It's been a challenging few months for all businesses. And while many decided to put things on pause, we went another way. We're always evolving—it's in our DNA—so we kept doing what we've always done and now we have a few exciting updates to share.
For starters, we've rebranded our award-winning Wi-Fi-transparent media panels SOHO Pro, while adding a line of SOHO Access metal panels for wired security. We've also expanded our connectivity accessories with a selection of tool-less modules and jacks that will make any installer's life easier.
Most importantly, we've expanded our customer support team and distribution network to better serve you. We know you depend on your suppliers to get the job done and we're committed to providing the best customer experience possible.
With Primex as your trusted source for selection and service, the smart home has never been smarter.
Explore all Primex has to offer at: www.primex.com/pressplay
---

RTI Driver Updates
Here's an update on the latest RTI drivers, starting with three new "Helper" drivers.
Integer Helper
The Integer Helper Driver assists with some of the tasks that you commonly deal with when using the integer-based variables in a driver: It can scale or translate a number from one range to another that is more intuitive for your customer (and you). It creates an alert mechanism when a variable gets outside a given range, and can also present Boolean (reverse/visible) variables for each possible value. Example: If a receiver's volume range is -80 to 12, but you want it to be 0 to 100, this driver can do that conversion. It can do Fahrenheit to Celsius, or any other conversion. You don't need to know the formula. Just enter the original range and the range you want, and the driver figures out the conversion.
Learn more and download Integer Helper
Text Helper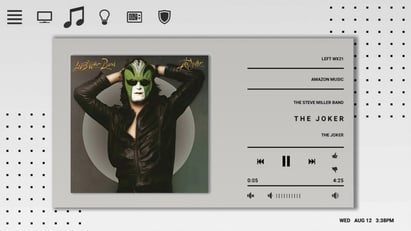 This driver lets you format text variables on an RTI remote or touchpanel in specific ways to produce varied text effects which can be used aesthetically or artistically to produce more appealing and noticeable UI's. The driver does not control an external device, but can be used to monitor any text variable by providing an event when that variable changes. The sample included with the Text Helper Driver creates an all uppercase interface for the Yamaha MusicCast system, with some extra spacing for the title. In addition, it uses some of the obscure features of the Integer Helper to create text gauges for volume and progress, and pops up the actual volume text for 3 seconds whenever it changes.
Learn more and download Text Helper
Logic Helper
This driver lets you combine logic-based variables in a simple way to create buttons in the UI that require a little more demanding logic, for example, when the visibility or reversed state of a button is determined by 'this' AND/OR 'that' happening.
For example, the Logic Helper driver lets you select Boolean variables from any driver in the project and combine them to create new variables with more complex logic, such as: "Door is open AND there is motion", "Power is on and the input is on HDMI1", "Front door OR back door OR garage door status is 'open,' only on Wednesday."
Learn more and download Logic Helper
Sony Bravia IP (Updated Version 1.34)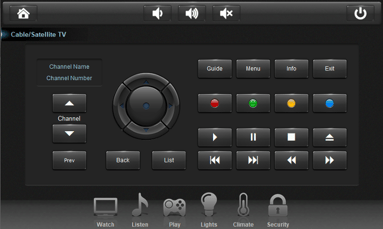 This driver is for the Sony KDL (2014-15 only) / XBR / FW series televisions using Ethernet connectivity. Driver Update: Additional parsing added for 4k/8k inputs in the new models.
Learn more and download the Sony Bravia IP driver
---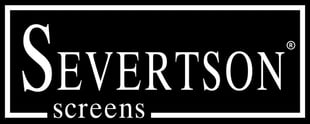 Severtson Screens Enhanced SAT-4K & TAT-4K Acoustically-Transparent Projection Screens
Severtson Screens enhanced next generation SAT-4K and TAT-4K Acoustically-Transparent projection screen lines have received tremendous accolades since their launch. Severtson is proud to build upon their success with the next generation which features an even finer weave that makes the viewing image even better than before. Made in the USA, the SAT-4K and TAT-4K replicate the cinema experience in the home and commercial settings like no other projection screen on the market today. The TAT-4K offers the same innovative technology as the SAT-4K, but is designed specifically for installations with incoming ambient light, meeting and exceeding all industry standards for optimum acoustic performance.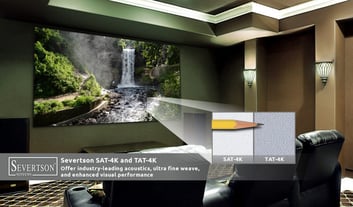 The SAT-4K offers a seamless projection screen up to 15ft., 10in., and, like the TAT-4K, is also available as an option for Severtson's new 4K thin/zero bezel fixed frame projection screen solutions. Acoustically-transparent, the entire sound stage can be placed directly behind the screen at the same horizontal axis, allowing the vocals and the special effects to be completely in sync with the brilliant images on display. This will allow for a completely immersive audio and video experience. Available in Impression, Deluxe, and Deluxe Curved configurations, the SAT-4K screen meets or exceeds all industry standards for optimum video and acoustic performance, providing reference quality reproduction of the digital image combined with true fidelity of the original soundtrack.
The TAT-4K's uniform pattern weave is unique. With these screens, there is virtually no audio or video scatter. At the same time, the screens preserve superior and deeper contrast in areas with limited light control. Additionally, the titanium-grey shade on the TAT-4K preserves picture contrast even in rooms that are not completely dark, so you get a crisp image that will amaze viewers.
Custom and standard sizes are available. Severtson asks that customers contact them directly for individual pricing for their specific needs. For more information, please visit www.severtsonscreens.com, call 480-610-5155, or email sales@severtsonscreens.com.
---

URC delivers sound leadership with its new High-Definition Audio (HDA) products.
URC's latest innovation in high-definition audio systems offers studio quality fidelity, easy installation and best-in-class dealer benefits. HDA is scalable to fit any residential or commercial environment, easy-to-install with AVB network streaming, loaded with powerful features like ducking, full DSP and easy integration with URC's Total ControlÒ system.
URC's HDA components are loaded with powerful features like efficient amplification up to 1200 watts per channel and 70 volts, 96 kHz/24-bit streaming, up to 8 stereo or 16 mono channel outputs, mic mixing, ducking, network audio sharing, full DSP and parametric EQ. It is expandable up to 32 zones and can store up to 10 .WAV files per device.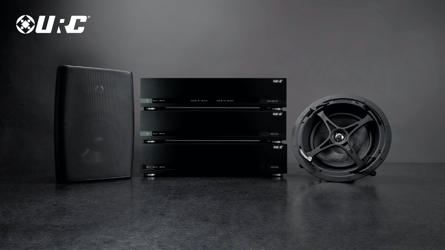 When combined with URC's line of high-quality, in-ceiling and outdoor speakers, the studio quality, high-fidelity audio system is complete.
According to Lars Granoe, URC's Vice President of Product Development, "Our development process combined the best listening features for consumers with easy installation and networking for our dealers. The rich sound paired with the overall speed and performance of Total ControlÒ are really impressing people, and we couldn't be more excited to bring it to market."
URC – Think beyond everyday.
---

WyreStorm's EXP-VC-KIT is the perfect solution for today's rapidly evolving AV needs.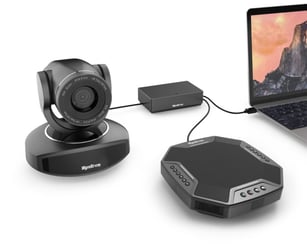 It includes everything that's needed to collaborate in professional meetings, conferences, webinars and even virtual learning sessions. Ideal for small to medium sized rooms, this KIT includes a PTZ camera and a combination speakerphone and microphone that features 360-degree omni-directional audio pickup. With a 6-meter sound pickup diameter, you will never have to worry about being too far away from the microphone.
The camera features a high-quality 1/2.8 inch, 2.07 megapixel CMOS sensor that supports a resolution up to 1080p full HD. With no software or drivers required, this KIT is truly both Plug and Play and Bring Your Own Device – just connect and start presenting! Visit our website to learn more about the value packed EXP-VC-KIT.
---