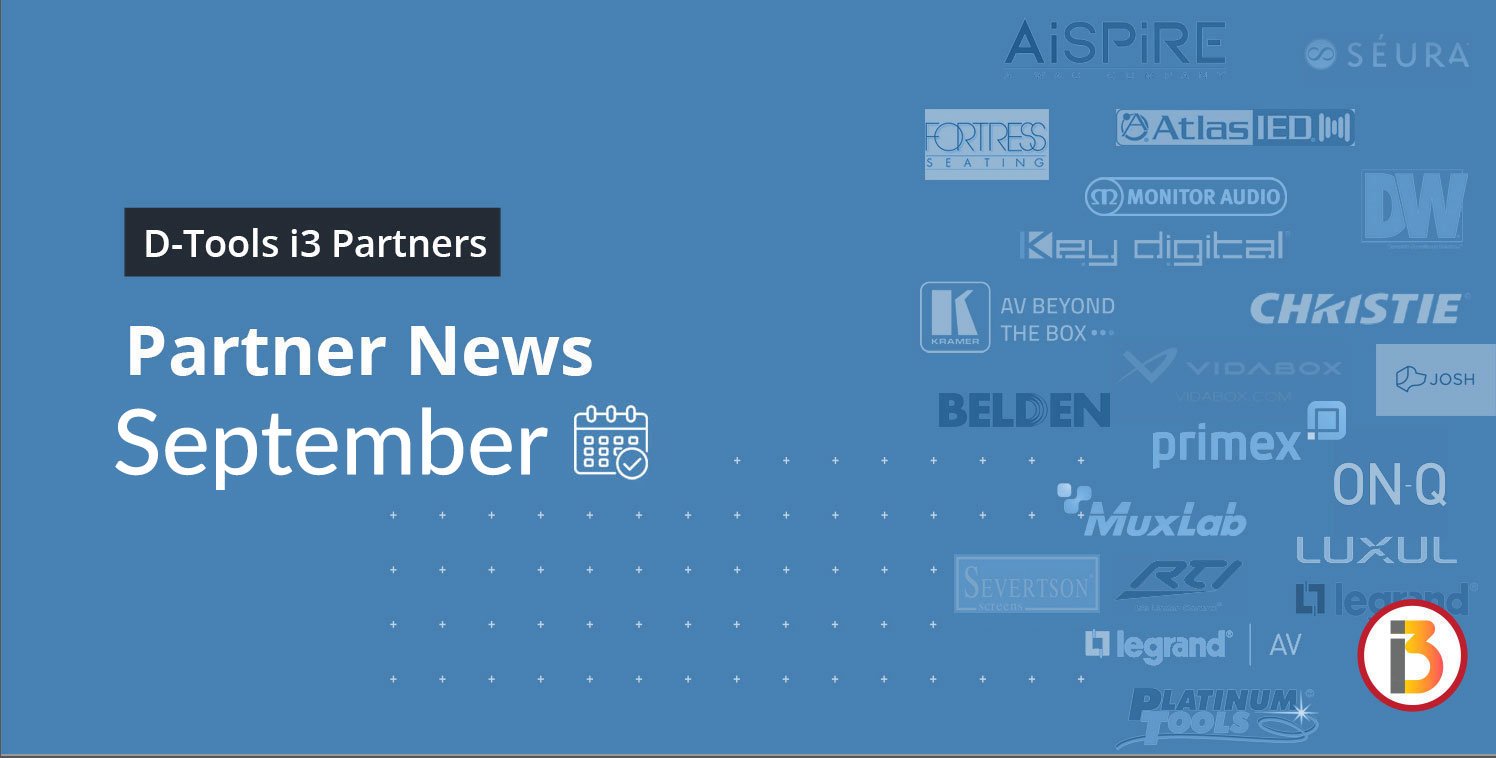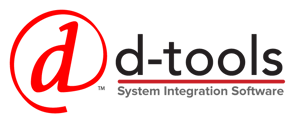 D-Tools i3 Partners realize the importance of bringing you their product information and have chosen to support the D-Tools user community by joining the program and making their product data directly available through D-Tools software. Read on for the latest supplier company news and product updates.
---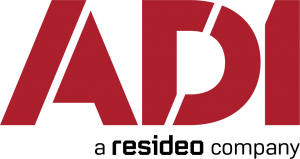 Custom Cable Assemblies
ADI offers custom cabling assemblies for multiple applications, including fiber optic, category copper cable, audio/video and telephone cable assemblies. Using pre-terminated cable assemblies saves labor and allows contractors to add services to a project.
For example, if a fiber optic cable system is required and the integrator does not have the tools and expertise to terminate fiber optic cable in the field, the integrator can call ADI to help. An ADI sales engineer will review the plans and specifications for the project and recommend an appropriate solution.
So be sure to contact our experienced ADI team for help on your next cabling assembly applications.
---

AiSPiRE/WAC introduces Multi Stealth Recessed
AiSPIRE/WAC Lighting has introduced Multi Stealth Recessed, a program that features glare-free illumination for a quiet ceiling. Downlight fixtures offer three beam angles through designer friendly bevels, and are available in five sizes. Using shared optics, the adjustable features bi-directional vertical aiming, with a +/- 35 ° range. The wall wash utilizes bespoke reflectors to provide floor to ceiling illumination. Choose between trim and trimless light engine options for seamless integration in architectural spaces.Multi Stealth Recessed may be installed in sheet rock or suspended ceilings using WAC's hanger bars and multi support hanger bracket featured on new construction housings. The LED driver is concealed within the housing with provisions for ease of service. Remodel housings may be used with trimmed fixtures to accommodate renovated spaces.
Crafted of extruded aluminum with injection molded low glare trims, it can be powered from 8 Watts at its smallest size, up to 38 Watts, using universal 120-277V drivers. Integrated 3-Step Mac Adam Ellipse LEDs are utilized for beautiful illumination, and rated for 50,000 hours of life. It delivers up to 3590 lumens with a center beam candlepower up to 15055, and offered in CCTs of 2700K, 3000K, 3500K, and 4000K.
Multi Stealth Recessed fixtures dim beautifully with electronic low voltage (ELV), TRIAC, and 0-10 Volt dimmers. Interchangeable bevels are available in five finishes for Downlight and Adjustable: black, chrome, gold, haze, and white, as well as two finishes for Wall Wash: black and white. This luminaire family is ETL and cETL listed, Energy Star 2.1 Rated, California Title 24 Compliant, and available with a 5-year warranty.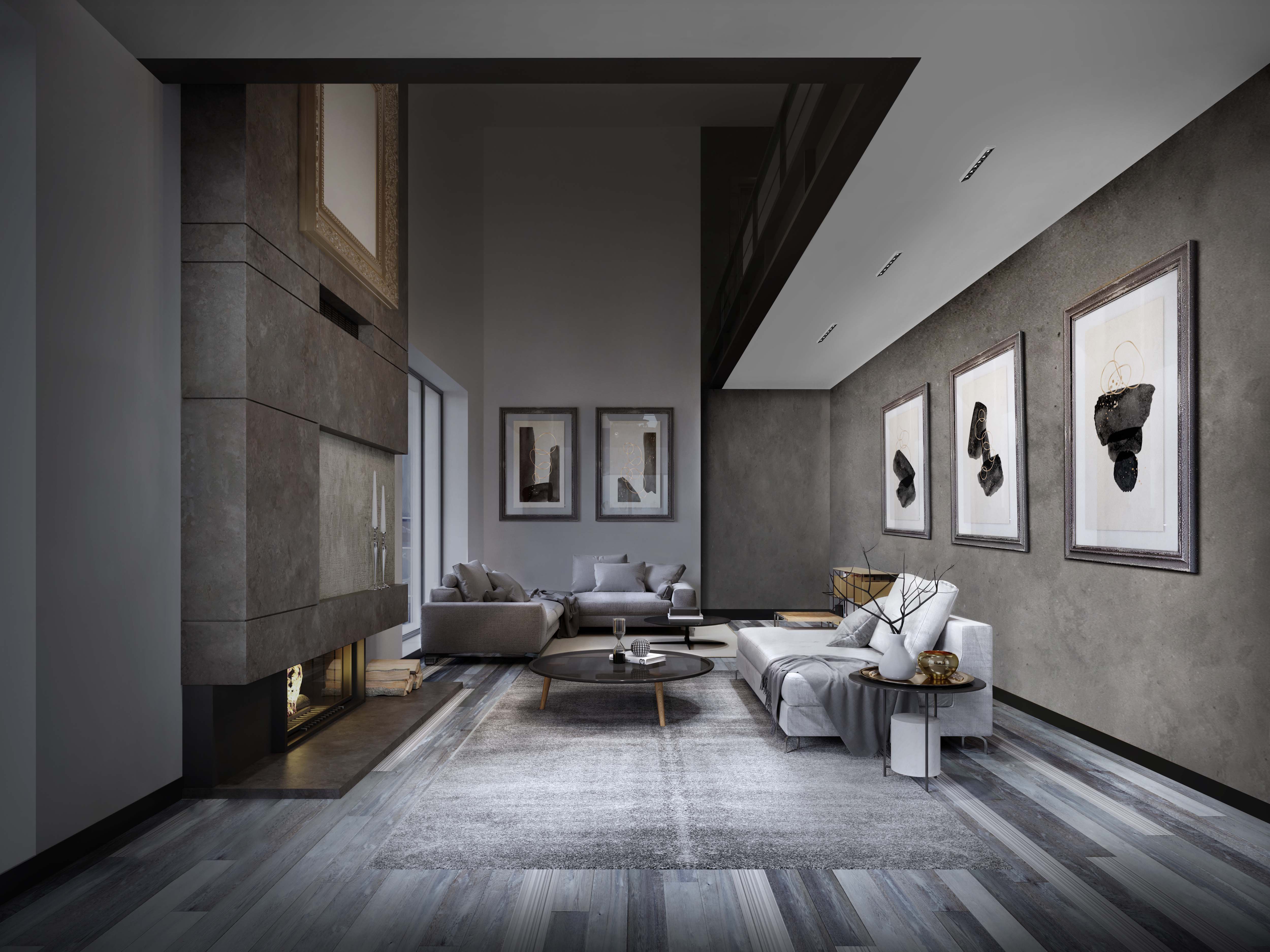 ---

AtlasIED Bolsters Loudspeaker Business with Addition of Three Industry Veterans
AtlasIED, a global electronics manufacturer providing comprehensive audio, communications, and security solutions for commercial markets, strengthens its expertise in commercial audio with three additions to the company, including Graham Hendry, VP of Loudspeaker Strategy; Mike Ulrich, VP of Specialty Acoustic Projects and Riccardo Balistreri, Director of Acoustical Engineering. The new hires are part of a strategic initiative that will focus on product development, strategy, design, and positioning of new products for the premium loudspeaker marketplace across a variety of industries including hospitality, specialty commercial, corporate, and entertainment.

"AtlasIED has significantly invested in talented people, infrastructure, and machinery over the past five years," said John Ivey, CEO at AtlasIED. "We've created a foundation for innovation, and Graham, Riccardo, and Mike are joining us to help propel that innovative culture forward and translate it into solutions and platforms that benefit our industry, clients, and end users. Audio is in our blood. It's how our family business began and will forever be our passion."
https://www.atlasied.com/news-item/atlasied-bolsters-loudspeaker-business-with-addition-of-three-industry-veterans
---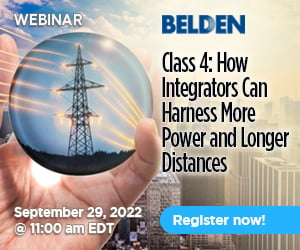 The First UL-Certified Class 4 Cabling System
The National Fire Protection Association (NFPA) has just published the 2023 edition of the National Electrical Code® (NEC, or NFPA 70). Updated once every three years, it provides installation guidelines for electrical components and systems to prevent fires and electrical accidents.
New Article 726, Class 4 (CL4) Power Systems, will be included in the 2023 NEC. Here's what you need to know.
Class 4 is a new classification standard dedicated to fault-managed power systems. It properly brings this type of technology—which also includes packet energy transfer (PET), Digital Electricity™ (DE), pulsed power and smart transfer systems—into the NEC since it isn't considered a Class 2 or Class 3 system.
Class 4 power systems provide the convenience and safety of low-voltage power, like Power over Ethernet (PoE); however, Class 4 offers close to 20 times the power of PoE over hundreds of meters, offering a safe alternative to AC power. They can combine power and data in a single cable run, saving valuable installation time.
We're proud to announce that Belden's Digital Electricity Cables are the industry's first-ever Class 4 cabling system to receive UL 1400-2 certification. Learn more at www.belden.com/blogs/smart-building/industry-first-ul-certified-class-4-cabling-system.
For integrators interested in learning more about Class 4, we are also hosting a webinar on Sept 29 at 11:00am titled - Class 4: How Integrators Can Harness More Power and Longer Distances. Register now!
---

Reduce On-site Termination Time and Labor
Patch cables are everywhere in today's connected world. They are essential to high-volume environments like data centers, telecommunications networks, high bandwidth networks, FTTX, and other applications growing each day. Typically, you will find these fiber optic patch cables are usually between 1m and 10 m in length. However, at Cleerline our team can make them at any length as well as the number of connectors you need, in our Custom Patch Room.
With all cable types listed below and all our variations, if you can think it, we can make it!
Available Patch Cable Types: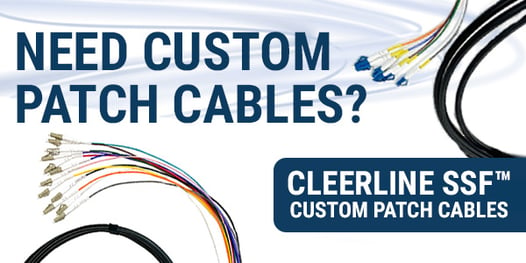 What makes custom patch cables the ideal solution to reduce on-site termination time and labor? Each end of the fiber optic cable has a connector that allows for quick connection. All our custom patch cables go through standardized termination of each connector as well as a detailed QA process. Assuring that upon proper installation, good network infrastructure has been established in no time at all. The cable can then be terminated with LC, SC, or ST connectors. For single mode cables, (the option) UPC (ultra polish connectors) or APC (angled polish connectors) options are available.
Contact us today for a custom quote or to find out more information.
---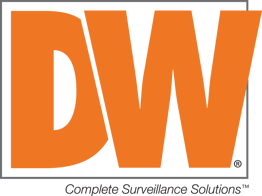 Digital Watchdog® Launches Blackjack® Ai™ Servers
Digital Watchdog's new Blackjack Ai Artificial Intelligence Network Video Recorders (Ai NVRs) are purpose-built, cost-effective, plug-and-play appliances that combine high-performance recording with video analytics in an easy-to-deploy, turnkey solution. The new all-in-one NVR and analytics appliances are powered by DW Spectrum® and IVA™ Ai Server Software. Add the power of advanced neural network-based analytics to your video streams. The new servers, designed, assembled and inspected in the U.S.A, are available in 2U rackmount and tower hardware to fit any application size and need, with infinite scalability. The NDAA and TAA compliant servers feature up to 600Mbps throughput, 64 analytics streams and include four (4) lifetime recording licenses. Learn more at www.digital-watchdog.com.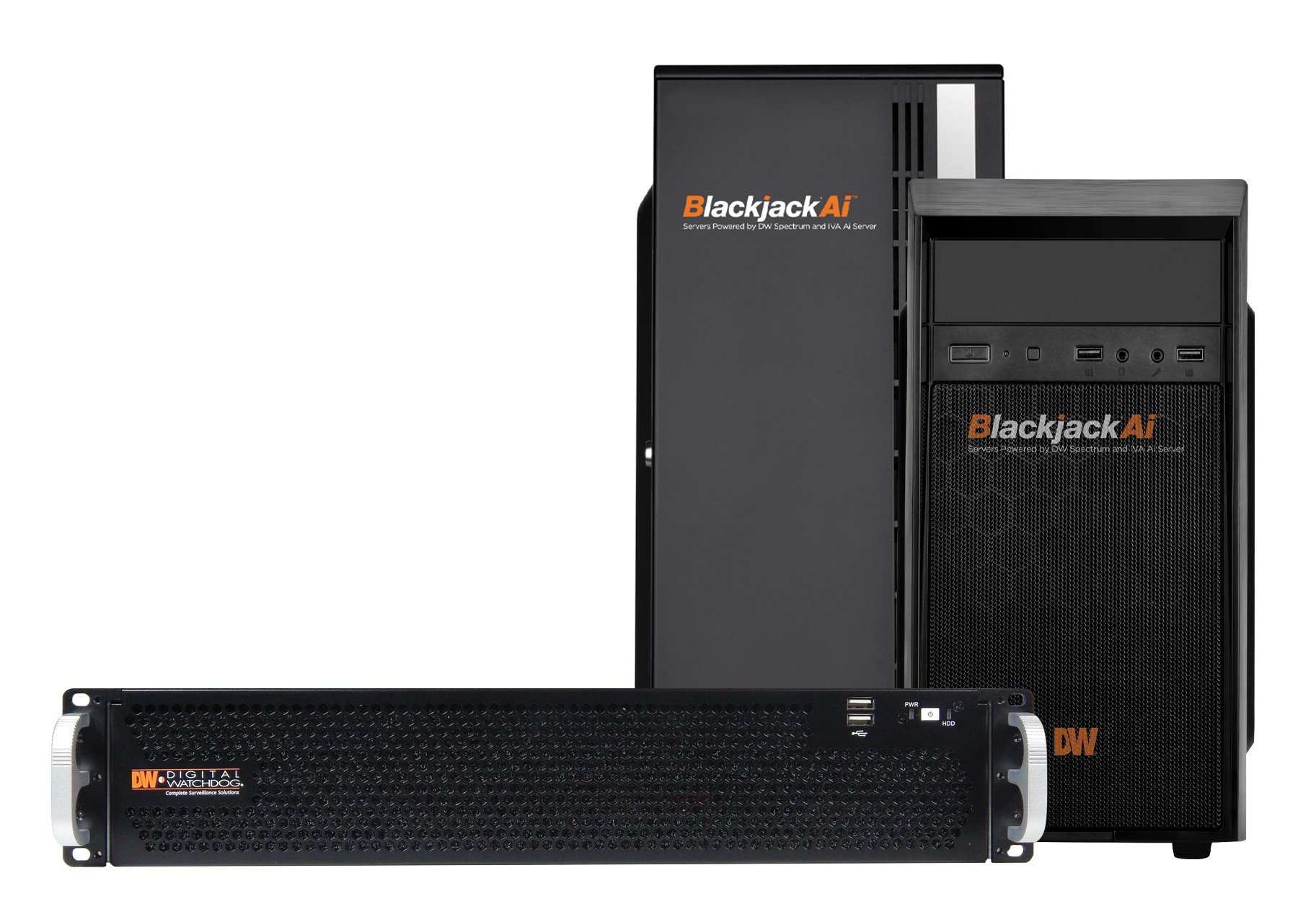 ---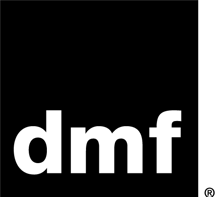 New Trims for a Remodel!
DMF's M Series Remodel housings have always featured a variety of trim options, and we've just expanded our offerings to include all new Square Trim options. Available colors include Black, White, Bronze, Warm Diffused, and Clear Diffused.
M Series Remodel housings bring all the features of the New Construction housings to closed ceiling applications.
Featuring a simple cut out and pop out spring clips, our Remodel housings allow the DID Series to install without having to open the ceiling. All these options are now available to order from the DMF Portal. Click here to learn more!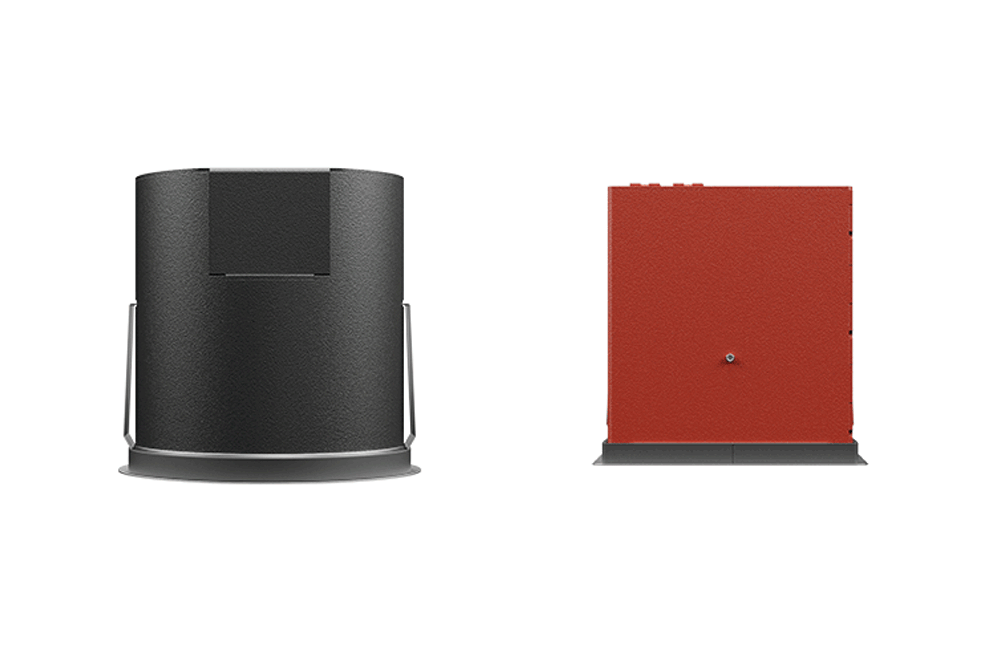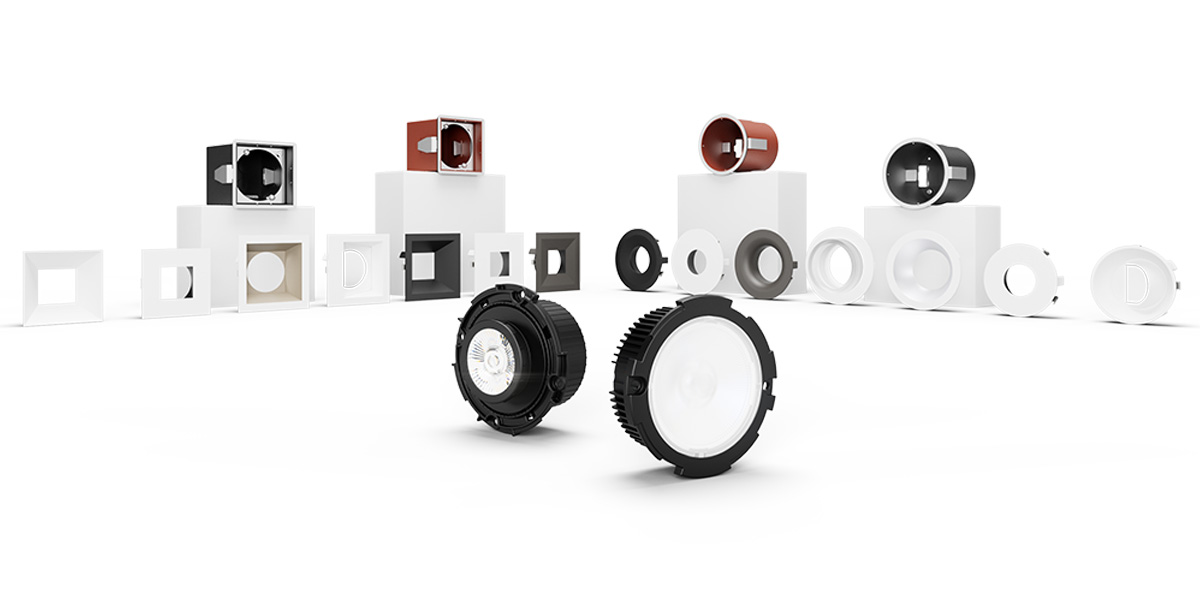 ---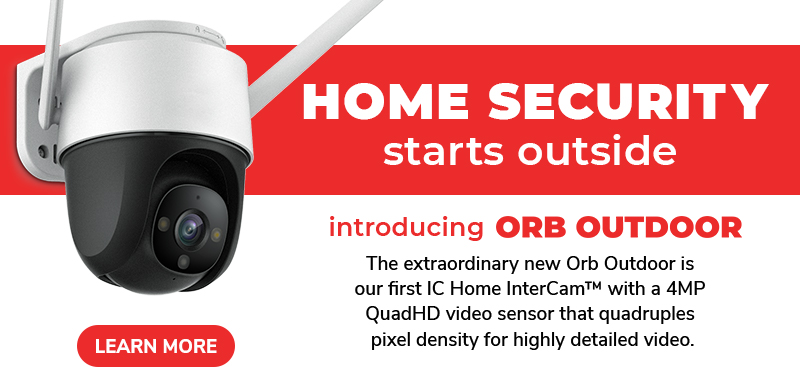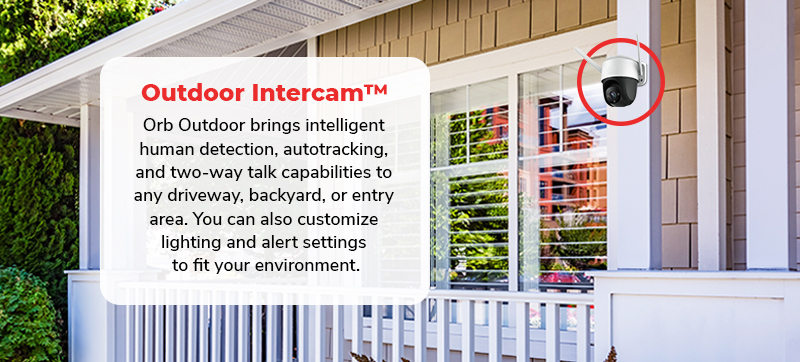 Your "personal reality" is the home and
people you care about - they deserveLearn More
the best professional-grade audio and video security possible. Install an IC Home Orb Outdoor InterCam™.
---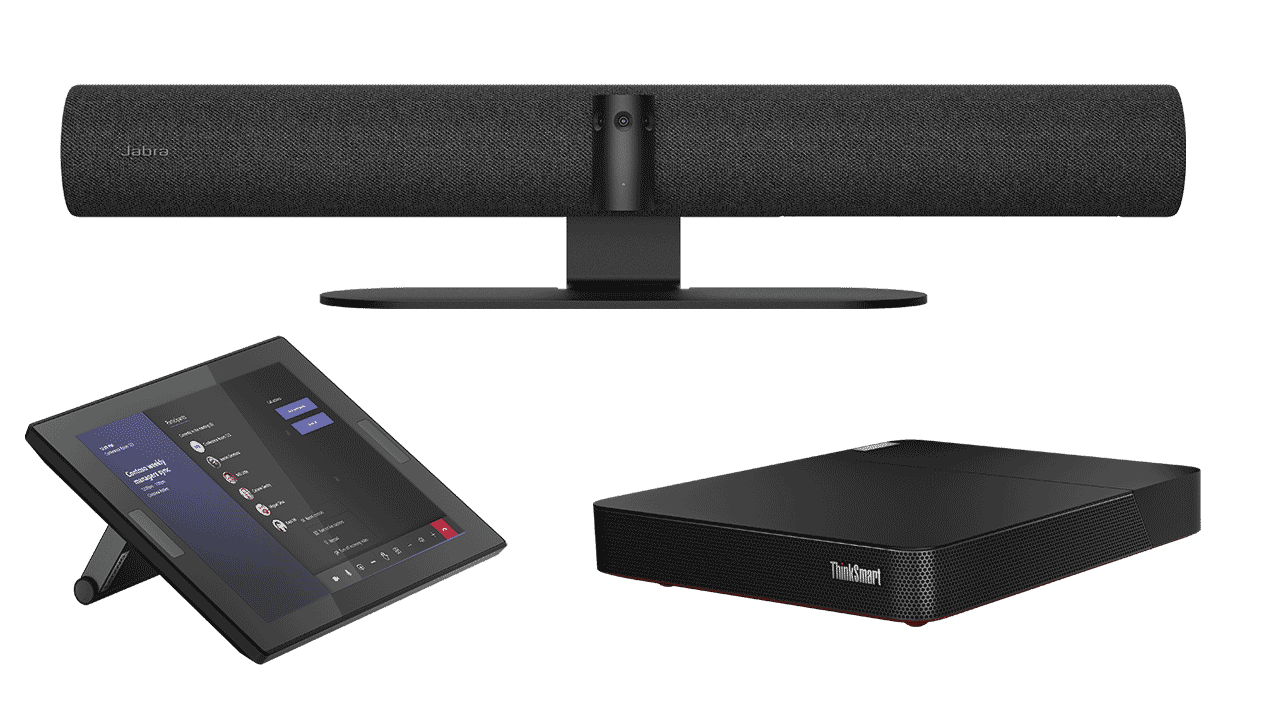 PANACAST 50 ROOM SYSTEM
A simple, complete solution that
brings hybrid teams together
Unique 180° field of view and
AI-driven intelligent meeting room
experiences for more inclusive,
immersive, and natural collaboration
• Powerful and secure Windowsbased
computing and intuitive touch
control and Lenovo ThinkSmart
Core and ThinkSmart Controller
Certified for and preloaded with
either Microsoft Teams Rooms
or Zoom Rooms for
seamless integration into
meeting room ecosystems.
---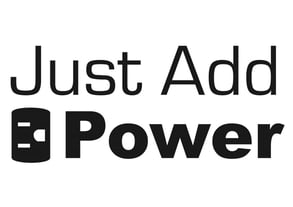 Just Add Power MaxColor 4K60, 4:4:4 - in stock!
The Just Add Power MaxColor products support 4K@60Hz in and out, plus Dolby Vision and HDR10+ format. With MaxColor™, 4K60/4:4:4/36-bit color video can be distributed on a 1Gb network. The MC-RX1 and MC-TX1 are in stock and shipping now. Available second quarter 2023, our MC-RX2 and MC-TX2 will add KVM support and network options for fiber or copper cable.
http://justaddpower.com/MaxColor.html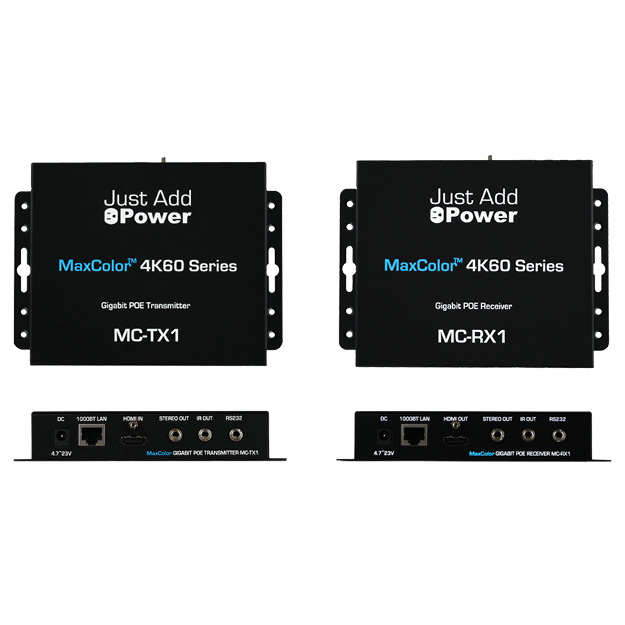 ---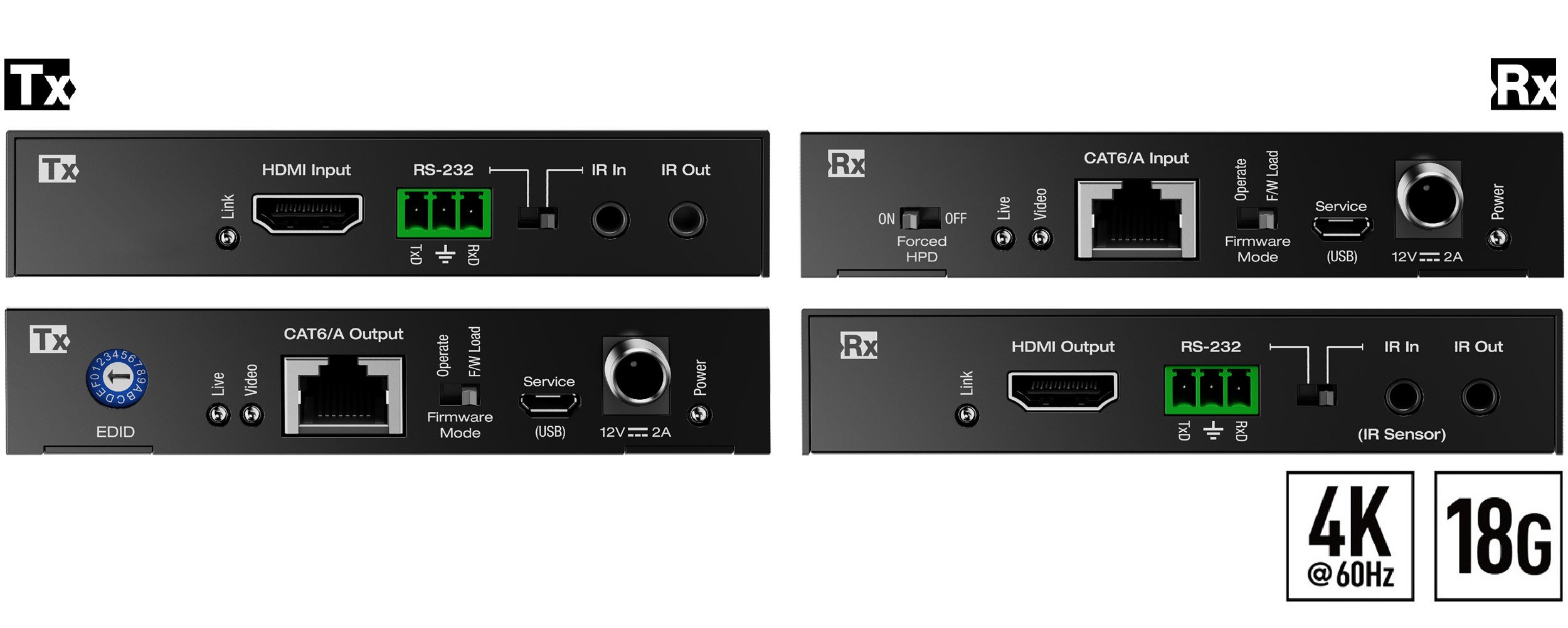 KD-X444SP
4K 18G HDMI over 50m CAT5e/6 Extender Set with HDR, Power over Cat, IR or RS-232
Key Digital® KD-X444SP is a 4K/UHD 18Gbps, HDCP2.2 compliant HDMI over CAT5e/6 Transmitter plus Receiver set for extension of digital video signals with the latest standards in resolution, HDR, and Chroma over a single CAT cable. KD-X444SP extends video resolutions up to 4096x2160 at 60hz with 4:4:4 chroma sub-sampling over a single CAT5e/6 cable up to 164ft (50m). In addition to HDMI AV, KD-X444SP carries IR or RS-232 for controlling remotely located equipment. KD-X444SP features Key Digital's proprietary Full Buffer Technology software suite, with EDID handshake management, fixed hot plug detection, HDCP authentication to the connected source, and TMDS signal reclocking for installation with long cabling or many connectivity layers.
Key Features:

Single CAT5e/6 UTP/STP Extension: Fully automatic equalization, and amplification depending on cabling length.
4K Resolution Support: 4096x2160 or 3840x2160 24/25/30/60hz at 4:4:4 (signals up to 18Gbps bandwidth).
Deep Color Support: Up to UHD/4K 30Hz 4:4:4/12 bits or 60Hz 4:4:4/8 bit
IR Sensor: Sensor powering via +5V on IR In ports collects line-of-sight IR from remote(s) without external IR connecting block.
Full Buffer Technology: Key Digital's proprietary suite of EDID, HDCP, TMDS, and HPD management to overcome Pro AV installation obstacles.
Hot Plug Detection Control: Enables integrator to choose if active signal voltage is forced to connected display/output device.

Accessories:

1x 12V/2A, 24W DC Power Supply (ScrewIn Type). SKU: KD-PS12V2ASC
4x Mounting Brackets
1x IR Emitter
1x IR Sensor

Benefits:

Visually Lossless Compression: 18G enabling technology applied to all video formats exceeding 10.2Gbps to accommodate transmission channel.
Flexible Power over CAT (PoC): Only one power connection needed. Tx may power Rx, or Rx may power Tx.
HDR10 (High Dynamic Range): More life-like images through a greater range of luminance.
3 year limited warranty included. USA based tech support, product design, and engineering.
Read more about this product here and check out our website for more of our products!
---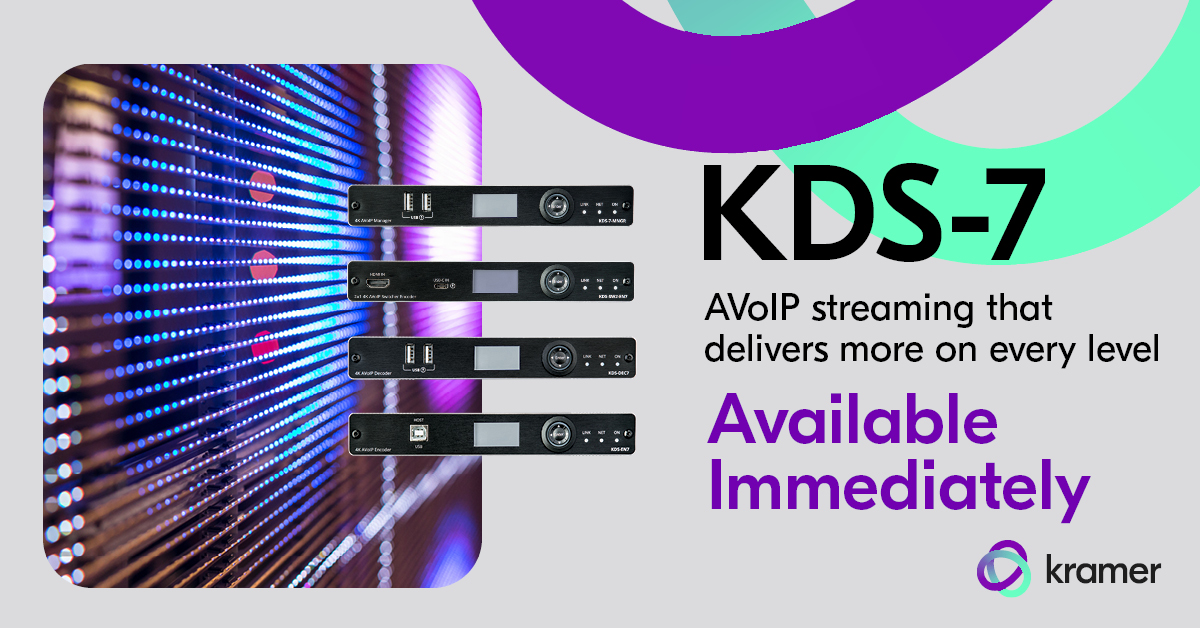 Kramer KDS-7 – High-performance, highly scalable AVoIP streaming solution
Get a full AVoIP streaming solution for anywhere low-latency, high-quality 4K60 4:2:0 video presentation is required. The KDS-7 line comprises a full range of encoders and decoders, supports up to 1,000 video endpoints, enables simple and fast deployment, easily scales to any size AV installation, and provides state-of-the-art management capabilities.
With KDS-7, Kramer AV-enabled spaces of any size can be built quickly and simply, with efficient configuration of switches and reduced need for technicians, to speed deployments and reduce costs. Plus, preserve the integrity, availability, and confidentiality of the IT network with this highly secured and resilient AVoIP solution.
Delivering a superb user experience, enterprise IT-grade security and advanced yet intuitive management, KDS-7 is a perfect fit for enterprise, education, military or government sites of any size.
---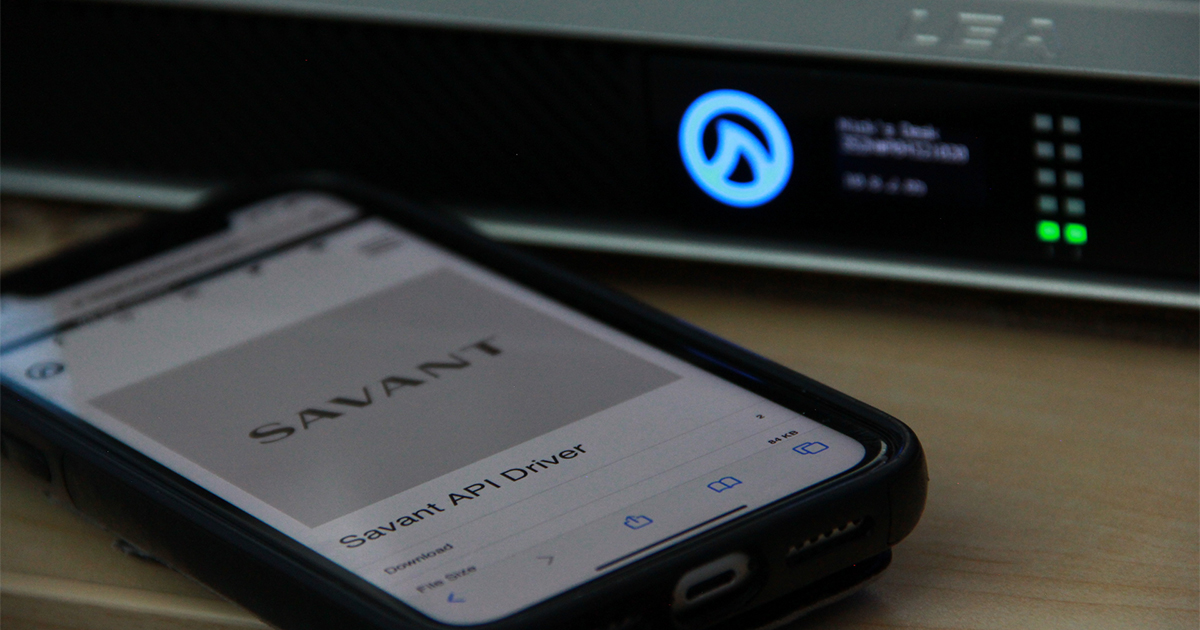 Savant Control Driver for LEA Amplifiers
We are happy to announce that Savant Control Systems users can now integrate their Connect Series amplifiers into their AV systems with the new Savant API Driver… Get More!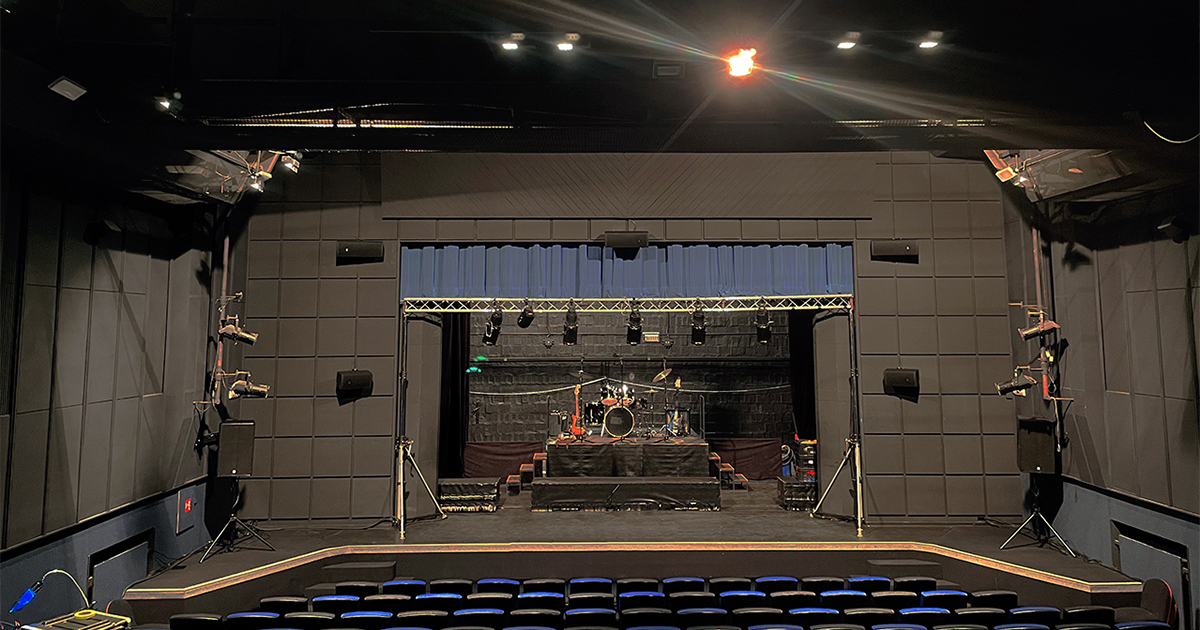 LEA Amps Power Performing Arts Theater in Pilsen, Czech Republic: Alfa Theater
Alfa Theater in Pilsen, Czech Republic needed an audio system that was flexible, powerful, and shipped on time to accommodate their busy show schedule. They decided to go with LEA Professional… Get More!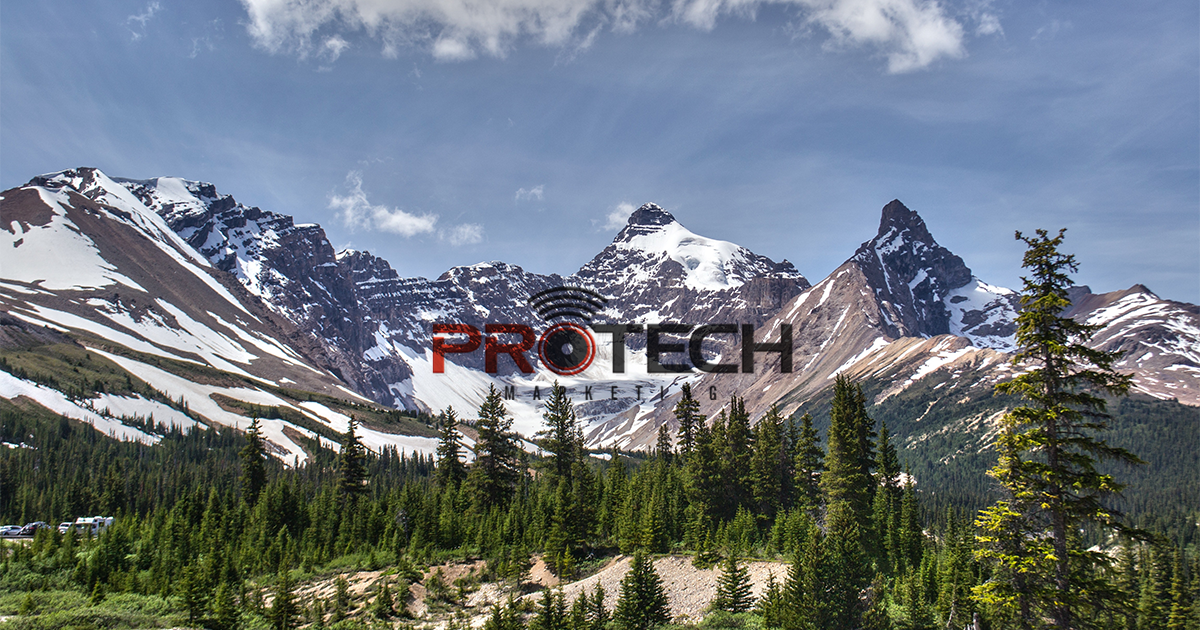 With over 35 years of experience in the Pro AV market, Pro Tech Marketing has partnered with LEA Professional to bring the Connect Series amplifiers to the Rocky Mountain states… Get More!
---

Mass distribution and management of HDMI audio, video, IR, RS232, and USB signals on a network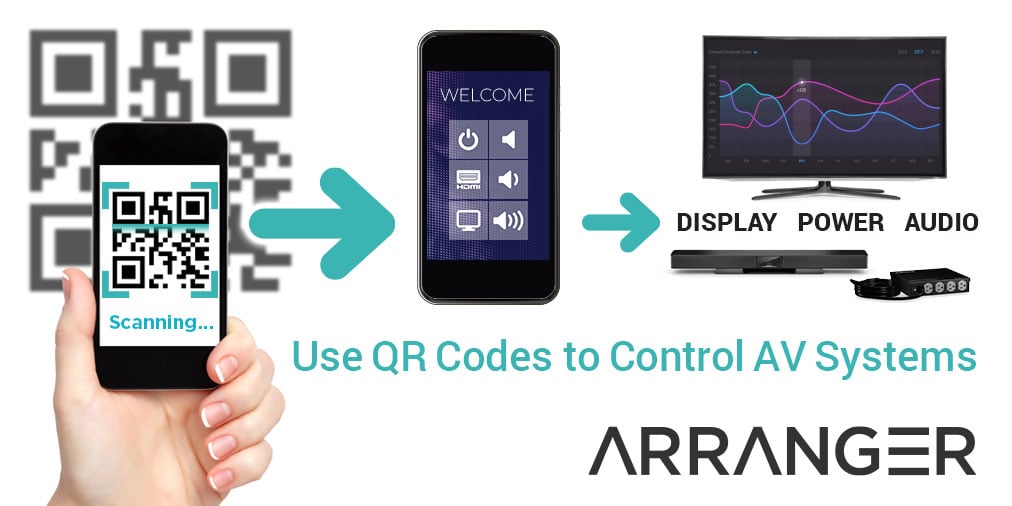 Arranger | DigiIP: A Powerful New AVoIP Software and Hardware Platform
Liberty's award-winning AV-over-IP software and hardware platform can generate a QR code that can do many things when scanned. Activate system presets automatically or access a user interface so you can control the environment in a room.
Liberty has been manufacturing AVoIP for over seven years and was a first adopter of the technology. During the pandemic, our product team worked to build a reliable IP video hardware and software control solution that requires NO advanced programming skills to operate at a fraction of the cost relative to the competition, and provides mass distribution and management of HDMI audio, video, IR, RS232, and USB signals on a network.
System integrators and end users need intuitive yet robust software tools to help build and manage AVoIP systems easily. Liberty's award-winning AVoIP platform solves that problem by providing an easy-to-use and intuitive interface that is feature-rich and doesn't need any coding.
Just as Important as the software is the powerful and reliable hardware host. Arranger is designed to fully leverage the powerful capabilities of all Digi IP hardware. One software platform to build, manage, and control all Digi IP and AV devices on a network for MANY vertical applications. Click here to see all available options!
Contact your Liberty AV Solutions team for more information.
---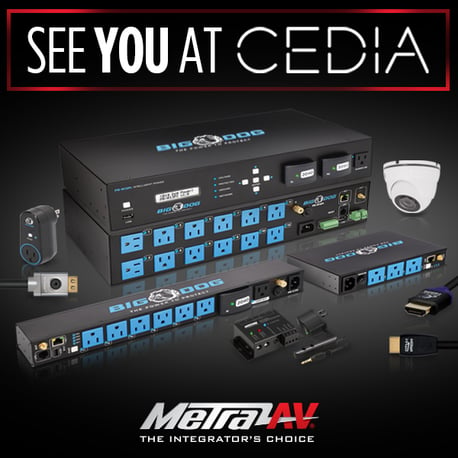 MetraAV® Unveils New Products at 2022 CEDIA Expo
MetraAV® will attend CEDIA Expo, September 29th through October 1st, in Dallas, TX to showcase new products at booth #10009. Attendees will have the opportunity to get an up close look at new products, talk with sales representatives, and meet the product developers who designed these new solutions. The main attraction of the display will be the all-new Big Dog Power line of power distribution products. MetraAV will also showcase HDMI® solutions including new high-performance VELOX Passive Premium HDMI® Cables, Ethereal MHX HDMI® High Speed cables with Ethernet, extenders, switches, splitters, repair tools, and more!
Big Dog Power smart power distribution products combine all the features integrators need into one device to deliver surge protection, remote control, smart home integration, rack temperature management, and more. Individually-controllable outlets have power metering, self-healing, and automatic reboot capabilities for smarter and easier remote management of connected devices. These smart outlet PDUs feature surge mileage meters that show when surges have occurred and the percentage of remaining protection. Their removable surge protection modules can be replaced without sacrificing the entire PDU, making these solutions unique and cost-effective. They work with the free Big Dog Power app, which has a user-friendly design that makes management easy.
The booth will also feature an eight-meter VELOX Passive Premium HDMI® Cable, from the EHV series. This award-winning line of cables supports 48Gbps up to 100 meters and is the longest of several HDMI cables designed by MetraAV that support 8K resolutions. All color subsampling is supported, allowing the full-range 8K specs and even 10K to be supported. Cutting-edge built-in technology ensures compatibility between the source and display. MetraAV will also sponsor and participate in "Brews and Beer Pong Happy Hour" on September 29th at 2 PM, in the D-Tools booth, #22046. In addition, the MetraAV booth will give away various promotional items throughout the event from its popular brands.
---

Ultimate Discretion with Audiophile Performance
Monitor Audio's IV140 Invisible In-Wall speaker is a breakthrough design that delivers 'best in class' audio performance in concealed in-wall and in-ceiling applications.
The IV140 offers a unique solution to designers and clients who want to listen to high performance audio, but also want to preserve the interior aesthetic. The IV140 fits into all conventional 4" stud bays, leaving enough room for cabling. Once installed and skimmed with plaster, the speaker is completely out of sight, with paint, light wallpaper or fabric hiding it from view.
The IV140 features a large low-frequency transducer for punchy, high power bass along with two high frequency transducers which are bonded to a flat, soft polymer membrane surface to produce sound vibration. This two-way design also features an integrated crossover in the same way as a conventional high-performance speaker to generate a wider frequency range. The result is crystal clear sound quality with smoother overall frequency undulation, balance and character.
The audio experience is further enhanced by Monitor Audio's unique hybrid back box design for the IV140 which isolates sound and ensures consistent, controlled performance, regardless of placement. This rigid back box reduces sound emitted from the rear of the speaker, minimizing leakage into adjoining rooms.
The design effectively limits low frequency below 75Hz which can be a major asset, especially when the IV140 is deployed in home cinemas with an additional subwoofer. For projects where more low frequency extension is required, the rear cover can be removed to create an open back speaker.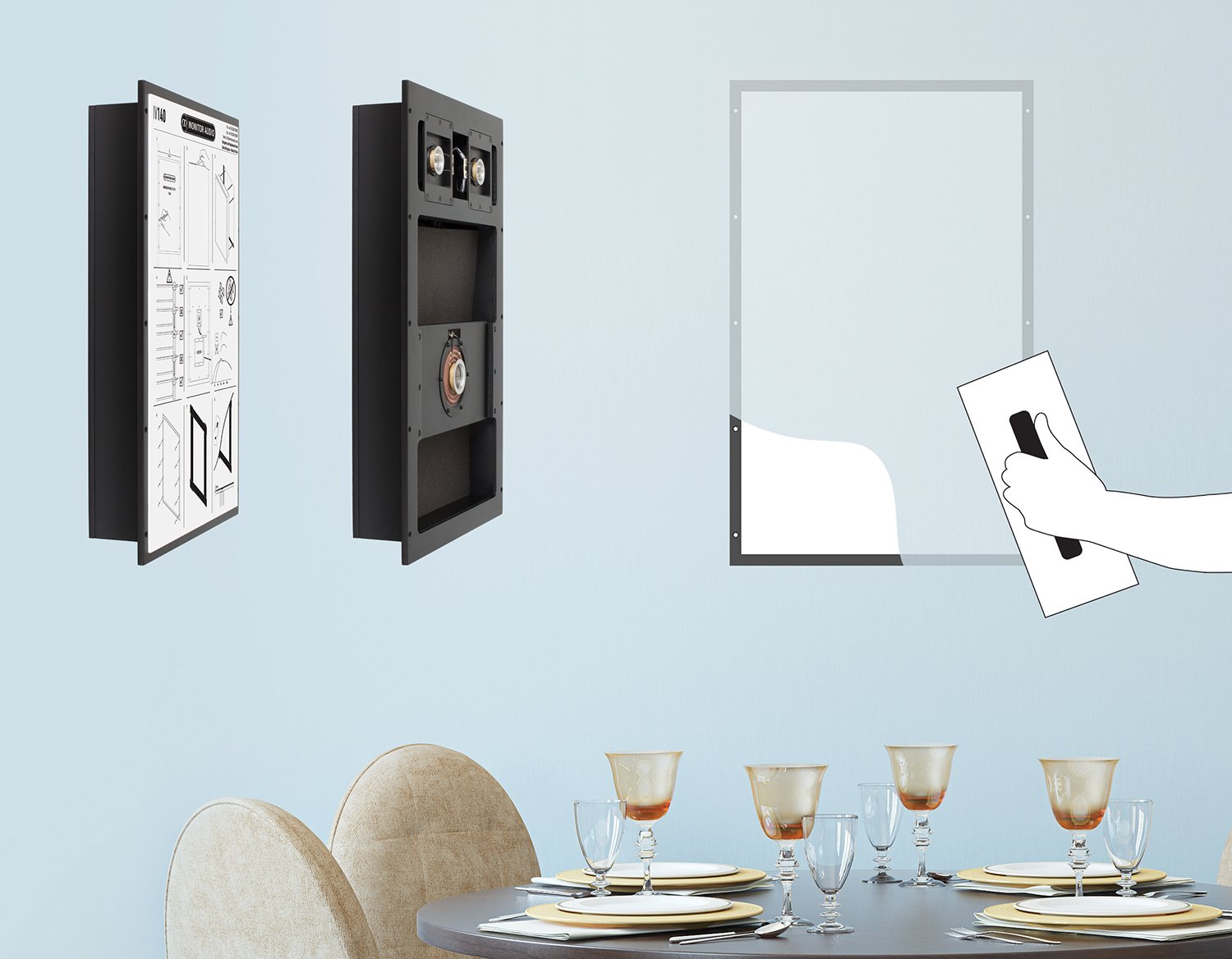 ---

Simplify the Deployment of IP & IoT Devices with NVT Phybridge PoE Solutions
Deliver Power and Data Over Any New or Existing Cabling With up to 6,000ft (1,830m) Reach
NVT Phybridge is a global leader in long-reach Power over Ethernet solutions, helping organizations simplify and accelerate digital transformation projects by removing the high costs and complexity of a major network overhaul. NVT Phybridge switches and extenders deliver PoE over single-pair UTP, coax, or multi-pair UTP with up to 18-times the reach of standard solutions. View product catalog.
Michigan State University used NVT Phybridge PoLRE Switches to Deploy Over 4,000 IP Phones
Michigan State University (MSU) had an outdated analog communication system and wanted to deploy IP communication devices across its 5,200-acre campus. However, the organization struggled to establish a robust network infrastructure across its campus to support the new communication devices. Michigan State University used NVT Phybridge PoLRE long reach PoE switches to transform its existing single pair UTP infrastructure into a robust and reliable PoE backbone to support the new IP phones with four times the reach of standard switches. MSU used PoLRE switches to avoid 100 new IDF closets, reduce network costs by more than $2 million, and prevent over 12 U.S. tons of cabling e-waste. Read the full story.
"Our older buildings did not have a communication room within 300ft of where we needed the new IP phones. PoLRE's long reach capabilities allowed us to support the new IP phones exactly where we needed them while connecting each one back to a central location", said Nicholas Kwiatkowski, Unified Communications Manager at Michigan State University. "PoLRE allowed us to maintain our physically separate network for voice, ensuring our emergency communication system remains operational in the event of a power outage or other event".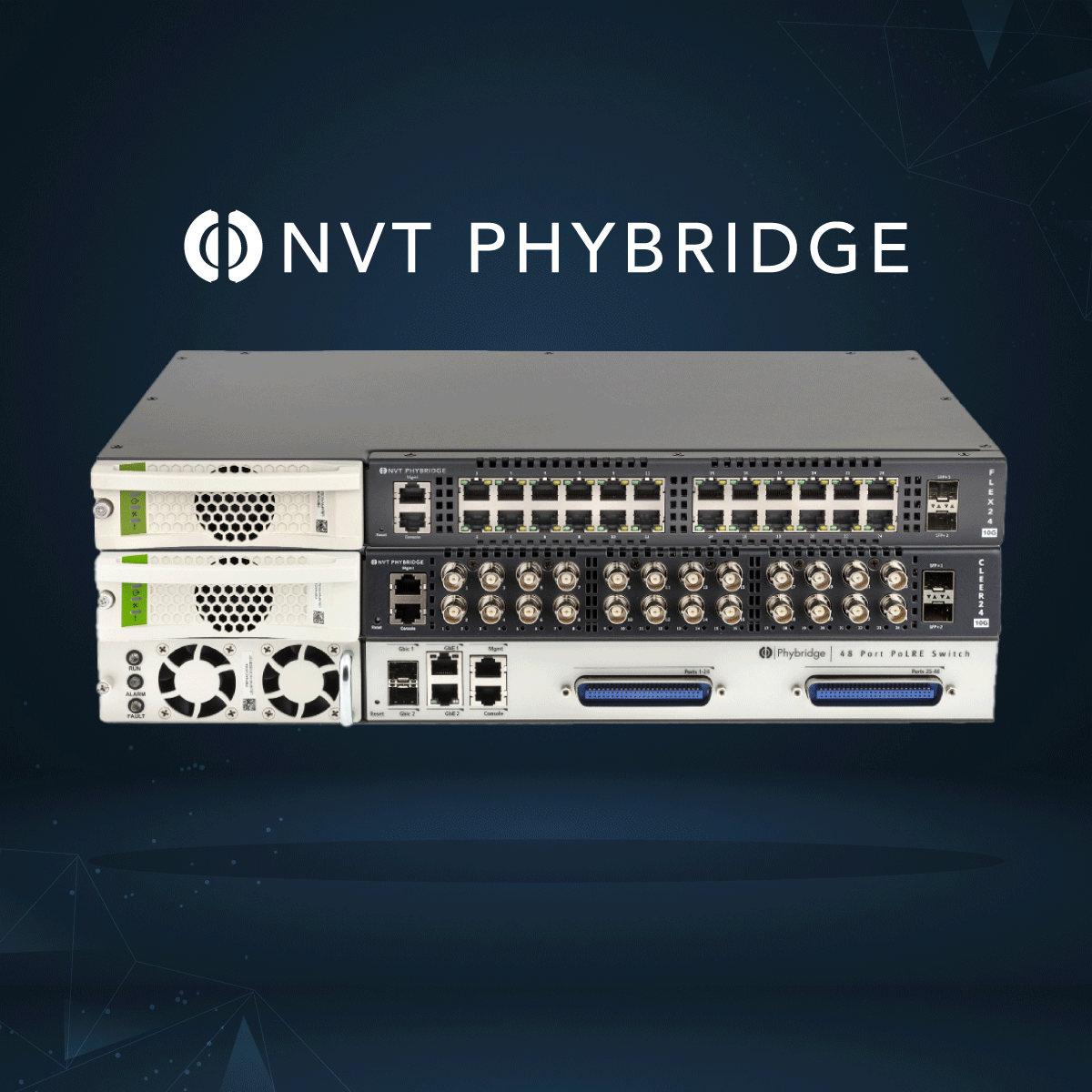 ---

Platinum Tools AnnouncesDigital Tone and Probe Kit
Platinum Tools®, the leader in solutions for the preparation, installation, hand termination and testing of wire and cable, is proud to announce the launch of the Digital Tone and Probe Kit (p/n TDG310K1C). Now shipping, the kit has an MSRP of $144.95.
"The TDG310K1C Digital Tone and Probe Kit allows tracing and locating of single or bundles cables that are connected to unpowered or active networks such as phone lines, network cables or coax cables," explained George Jang, Platinum Tools product manager. "The built-in test functions can verify proper termination of network cables or test for shorts in the single-ended test mode."
Features include race and locate cables in unpowered or live circuits; audible and visual signal strength indicators; built-in testing of RJ45 terminations; check status of analog phone lines; built-in high-intensity flashlight.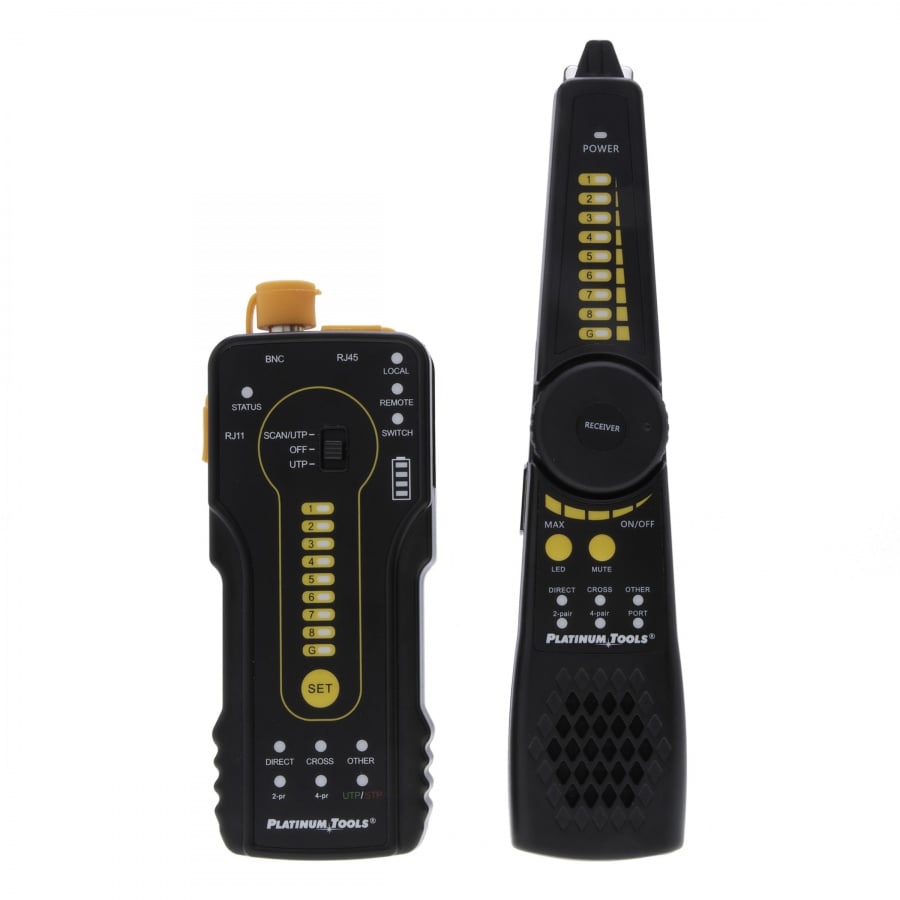 ---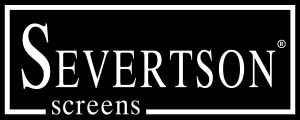 Severtson's Legacy/Impression Series Fixed Frame Projection Screens
Severtson's Legacy and Impression Series fixed frame solutions are ideal choices for home theaters, conference rooms, venues, conference rooms, and other applications where a permanent projection screen is desired. The Legacy Series is a collection of entry-level fixed frame projection screens designed for easy assembly and built for long-lasting quality, rivaling the quality of competitor's "high-end" screens. The Impression Series is a collection of fixed frame projection screens designed for specialized applications, including 3D, behind-screen sound systems, ambient light environments, and more.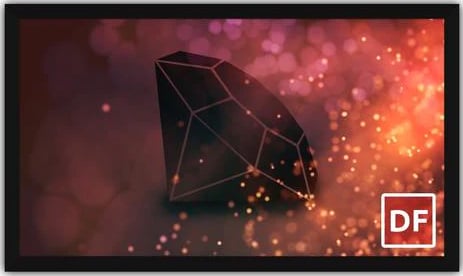 ---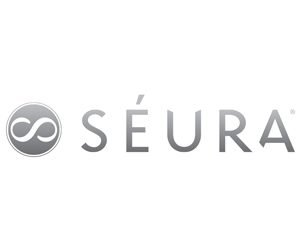 Taking the Party Outside: CEDIA Expo 2022
Coastal Source and Séura, industry-leading outdoor technology companies, are teaming up to provide an interactive experience during the 2022 CEDIA Expo in Dallas. You don't miss Destination Backyard! The companies will create an immersive outdoor oasis providing CEDIA Expo attendees an extraordinary backyard party. The outdoor event will offer a place to sit back and relax while watching Séura's Outdoor TVs and listening to high-fidelity music from Coastal Source's Outdoor Audio Systems. Eventgoers can enjoy refreshments, play lawn games, and spend time catching up with industry friends!
Séura, a leading manufacturer of outdoor TVs, and Coastal Source, an industry-leading high-performance outdoor lighting and audio manufacturer, will showcase a selection of products throughout the Destination Backyard activation at the Kay Bailey Hutchison Convention Center, Parking Lot C. The outdoor experience is open Thursday, September 29 – Friday, September 30 and will exhibit select Séura and Coastal Source products outside and exposed to the elements for which they are designed. Please RSVP for the Destination Backyard party at https://seura.com/news/cedia-outdoor-2022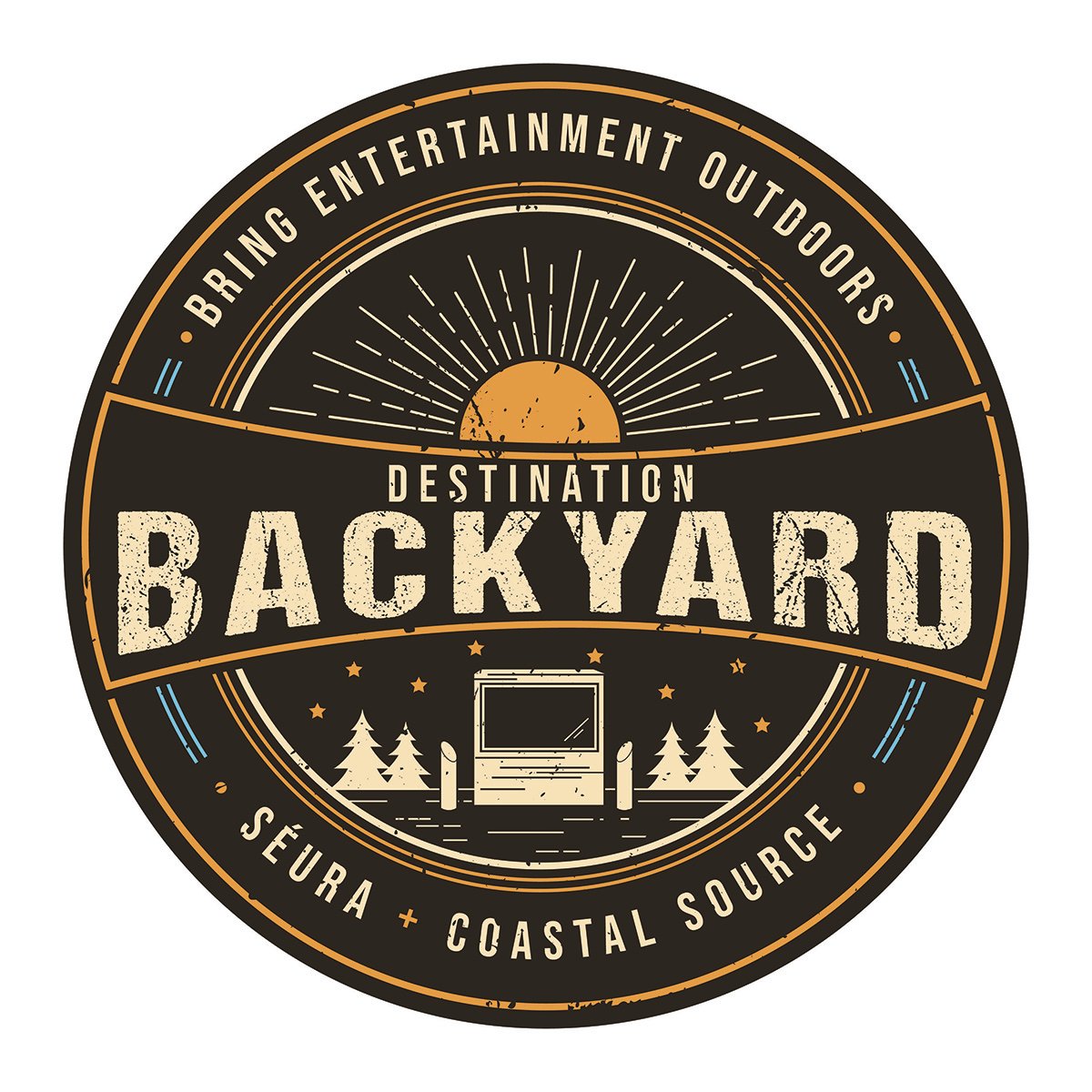 ---

Apple AirPlay 2 update for Lyngdorf TDAI-3400
Today we announce a new software update for our top-of-the-line digital amplifier, Lyngdorf TDAI-3400. The update is available for every TDAI-3400 owner free of charge and extends its music streaming functions with Apple AirPlay 2. The TDAI-3400 has been equipped with AirPlay since its launch, while updating to AirPlay 2 follows our approach of continuously adding new features to our amplifiers and multichannel processors, keeping them up-to-date for both existing and new customers.
This update adds to the TDAI-3400's built-in media player and music streaming options, which now include: Roon Ready, Spotify Connect, TIDAL Connect, AirPlay 2, DLNA Support (UPnP), Local file playback (USB), Internet Radio (vTuner), Bluetooth.
The new software is available now, easily accessible via the amplifier's own app menu or external upload from SD card or USB memory.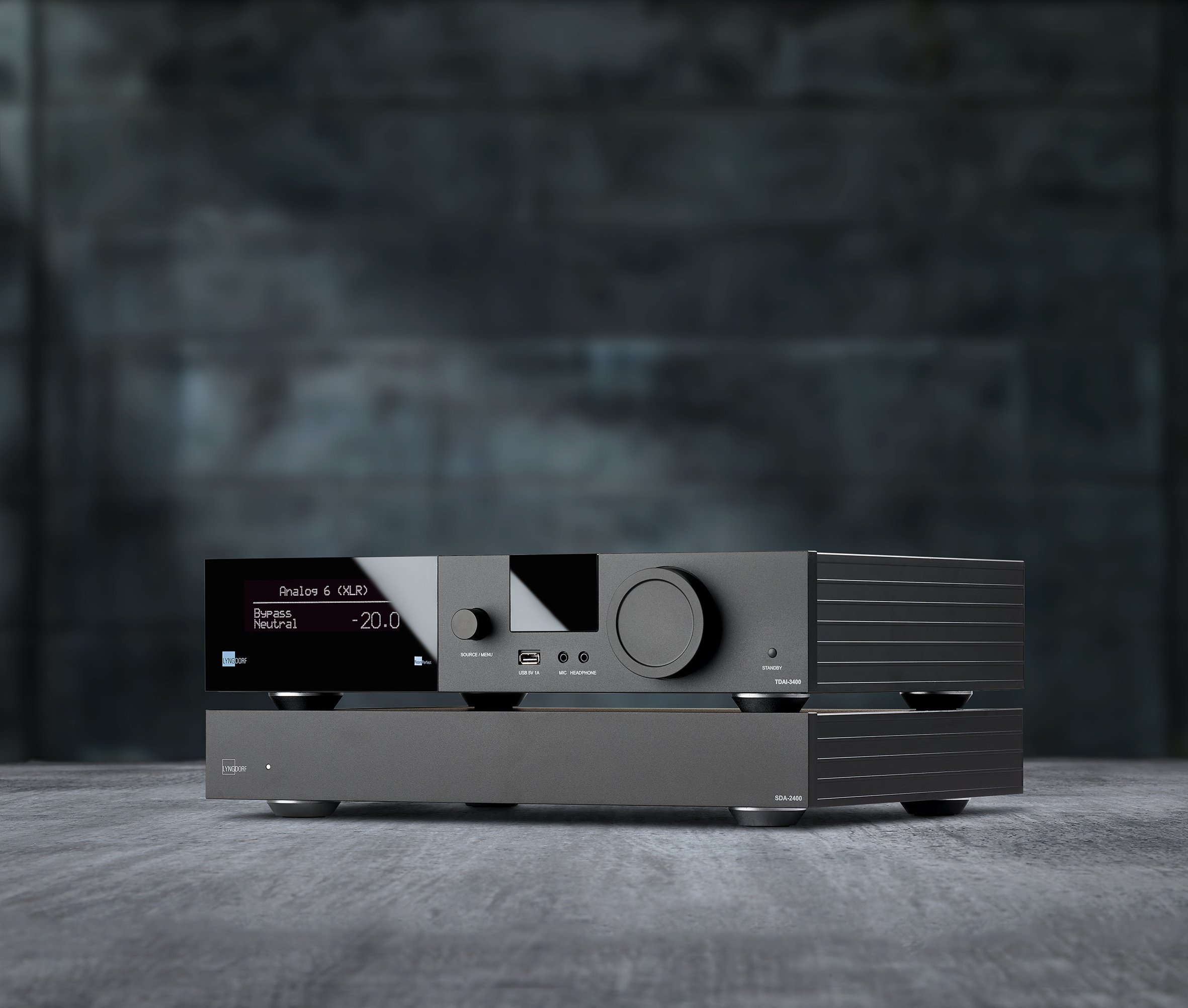 New TDAI-3400 videos
Many of our partners and customers have suggested short product videos highlighting features, options, and connections that might be used in a pre-sales situation. We have also added a short video covering hidden features you may not have known about.
Watch the videos here:
Lyngdorf TDAI-3400 – Introduction: https://vimeo.com/741776081
Lyngdorf TDAI-3400 – Hidden Features: https://vimeo.com/741780653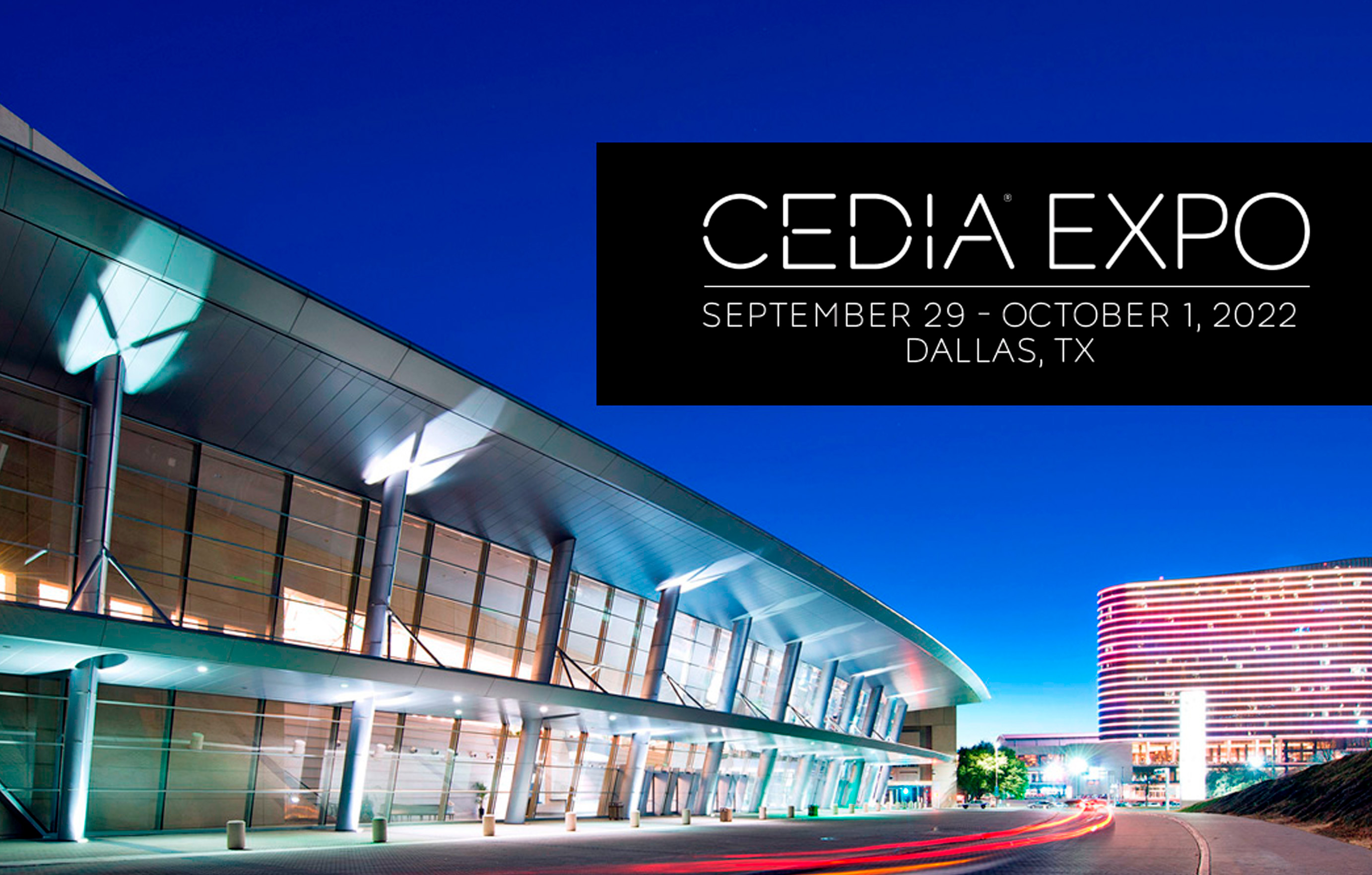 Join us at CEDIA EXPO 2022
CEDIA Expo 2022 will take place September 29 – October 1 at the Kay Bailey Hutchison Convention Center in Dallas, TX. Join us for live product demos in High Performance Audio Room Arts 3 and immersive theater demos at booth #25106.
---

TechLogix Networx MOFO™ Series
MOFO™ 3-2-1 cables feature a plenum-rated jacket, are immune to interference, are completely powered by the USB bus and are available in lengths of 3m, 5m, 8m, 10m and 15m. Plus, MOFO™ cables are built with four strands of re-terminable multimode fiber allowing cable runs to be upgraded and re-purposed in the future using standard fiber optic tools and connectors.
MOFO™ HDMI cables leverage a true fiber core to deliver unparalleled speed, bandwidth and reliability. Pre-terminated connectors accommodate installations in seconds and the optical construction provides complete immunity to RF, EM and electrical interference. Plus, MOFO™ cables are built with four strands of re-terminable multimode fiber allowing cable runs to be upgraded and re-purposed in the future.
MOFO™ PT Series combines fiber-based cabling with traditional table inserts and wallplates, delivering cleaner installations, fewer failure points and better bandwidth. Simply pull, plug and play. The MOFO™ PT Series includes USB cables in a variety of lengths, HDMI cables in a variety of lengths, aluminum table insert grommets in black or white finish, and aluminum decora wallplates in black or white finish. Simply combine components based on your installation. The system leverages TechLogix's MOFO™ fiber-based technology to manage 18G 4K60 HDMI and universal USB formats (3-2-1 technology supporting full-speed, hi-speed and SuperSpeed USB).
The MOFO™ ST armored series, unlike their non-armored counterparts, feature stainless steel micro-armor and a tactical weather-proof jacket, providing reliable HDMI connectivity in harsh environments. ST cables are available in lengths from five meters to 100 meters and are available as standard cables or factory-installed on tactical reels. All options include factory-installed weatherproof headshell caps.
---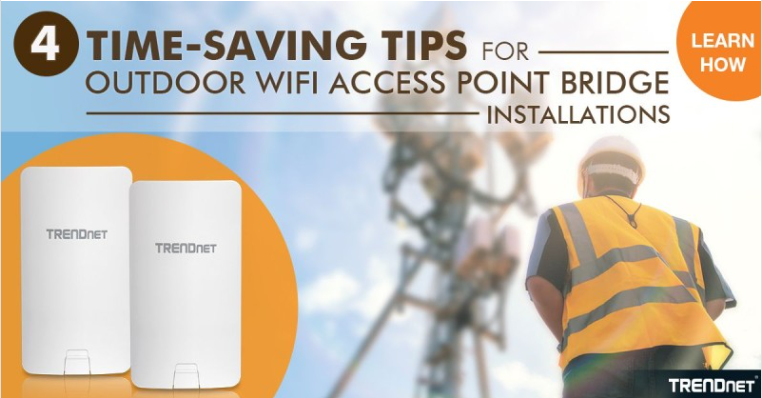 Time-Saving Tips for Installing Outdoor WiFi AP Bridges from TRENDnet
Outdoor WiFi access point bridges are networking devices that can connect two or more locations together, particularly when a wired option is not available or prohibited. Even when a wired connection is possible, an outdoor wireless bridge solution can be much more cost-effective. Installing outdoor access points may require specific configurations to create a powerful and reliable long-distance wireless connection. Learn more about these time-saving outdoor access point bridge installation tips.
https://www.trendnet.com/press/resource-library/four-time-saving-tips-outdoor-wifi-access-point-bridge-installation
For more networking and surveillance tips and educational material, please visit TRENDnet's Resource Library here: https://www.trendnet.com/press/resource-library/.
---

If you're looking for wireless microphones to incorporate in your designs, look no further! Yamaha's Dante-enabled RM-W Wireless Microphones provide the highest-quality audio and optimal room flexibility for any use case. These sleek, black wireless microphones are available in four types: Directional, Omnidirectional, 6 inch Gooseneck, and 12 inch Gooseneck.
Powered by Li-Ion Batteries, the RM-W boasts a 20-hour talk time and 3.5 hour charge time, with "Battery Health" feature to inform the user on remaining battery life. Up to 8 microphones of any type fit into the microphone charger.
Designed using the latest DECT technology, the RM-W Wireless microphones support multi-level modulation and an increased data density, so users can provide crystal-clear, uninterrupted communication to the far end. The PoE-powered Wireless Access Point houses all of Yamaha's impressive audio technologies, such as: Human Voice Activity Detection, Automatic Gain Control, Adaptive Echo Cancellation, Noise Reduction, and Dereverberation. The Wireless Access Point also allows users to pair microphones and chargers, and mute sync if needed.
Yamaha's RM-W Wireless Microphones can be purchased as standalone mics, or included with the ADECIA Wireless Solution. Like ADECIA Ceiling and ADECIA Tabletop, the ADECIA Wireless Solution integrates the RM-CR remote conference processor, VXL1-16P Dante/PoE-compatible line array speaker, and SWR2311P-10G Yamaha's long-trusted PoE network switch, providing every component needed for outstanding conference audio. Devices are connected through one PoE+ network cable, while a simple three-step guided setup wizard via web UI automatically configures components. For the ADECIA Wireless Solution, the setup wizard also features an integrated spectrum analyzer that measures radio signal traffic and recommends the exact number of wireless microphones to set live, leading to a successful integration without interference.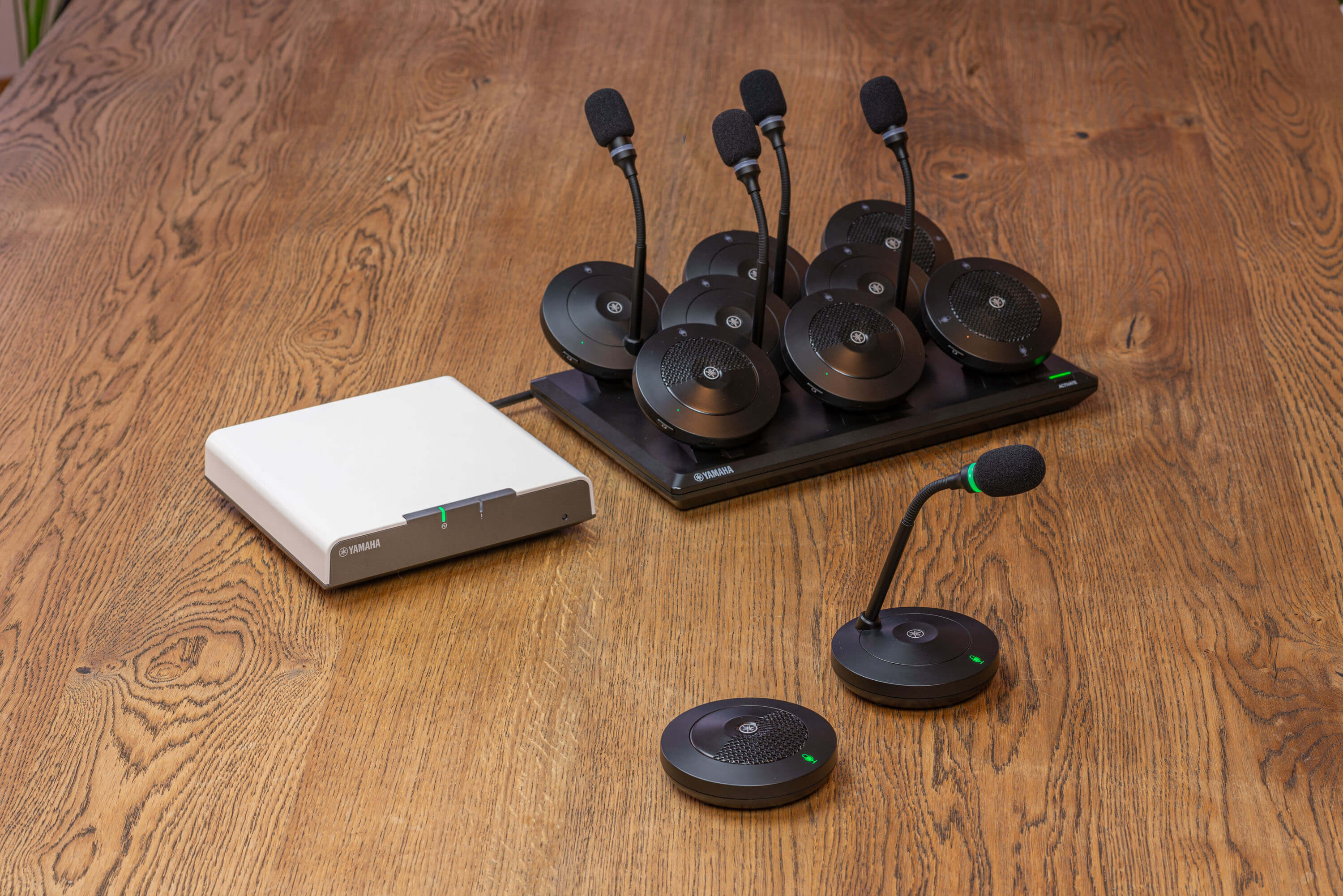 ---