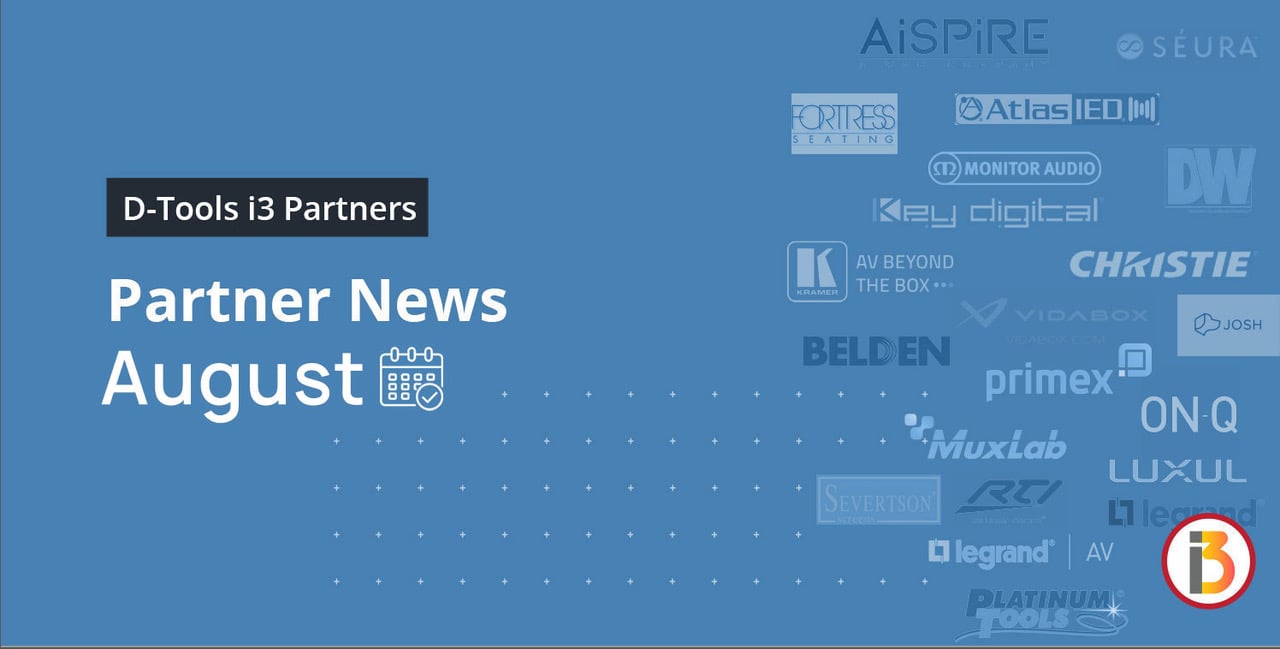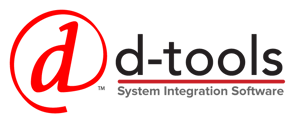 D-Tools i3 Partners realize the importance of bringing you their product information and have chosen to support the D-Tools user community by joining the program and making their product data directly available through D-Tools software. Read on for the latest supplier company news and product updates.
---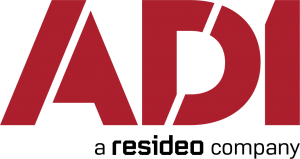 TV Buying Guide
Choosing the right TV for your residential customers can be challenging due to so many options and the fact that the technology behind them is changing at a rapid pace.
Explore appropriate product solutions with this helpful guide.
---

AVPro Global, Inc. Acquires AudioControl Home Division, Accelerating Growth in Residential and Commercial Distributed Audio and Media Room Markets
SIOUX FALLS, South Dakota, August 1, 2023/News Release/ AVPro Global, Inc., parent company of AVPro Edge, Murideo, and Bullet Train audio/video distribution products, today announced the acquisition of the Home Audio division of AudioControl from AAMP Holdings, Inc., expanding the AVPro Global footprint in the residential, commercial distributed audio, and media room industry market segments. Through the deal, AVPro Global will assume ownership of the AudioControl Home business. AAMP will retain its AudioControl Vehicle Technology business with no change to its operations.
"The acquisition of the AudioControl Home business unit, as an award-winning company with a 45-year history of designing and building superb audio equipment, complements our existing AVPro Edge, Murideo, and Bullet Train high-performance brand positions in both the residential and commercial audio/video distribution spaces, and provides AVPro with an additional growth platform while diversifying our penetration into distributed audio markets," said Jeff Murray, AVPro's CEO, and Founder. "We believe this transaction will provide truly unique synergies that create value for the customers of both companies and look forward to AudioControl's best-in-class management team, and skilled and experienced workforce joining the AVPro Global family."
About AudioControl Home
The AudioControl Home Audio Division product line will be rebranded to AudioControl Pro and includes award-winning power amplifiers, multi-zone amplifiers, network amplifiers, 70-volt amplifiers, single-zone amplifiers, subwoofer amplifiers, AV processors, AV receivers, and AV signal extenders. Recently, AudioControl received top accolades from the custom installation (CI) channel, recognized for having Best Customer Service, Best Technical Support, Best Dealer Protection Policies, and Best Supply Chain Mitigation with theCEPro Quest For Quality 2023 Award.
About AVPro Global, Inc.
AVPro Global is a privately held American company headquartered in Sioux Falls, SD, with satellite offices in St. Petersburg, FL, Green Bay, WI, a European office in Bratislava, Slovakia, a Far East office in Shenzhen, China, and now through the acquisition of AudioControl Home, Seattle, WA.
The three AVPro Global video-centric brands - AVPro Edge, Bullet Train, and Murideo – combine their respective strengths to create the fastest-growing AV signal distribution company in the residential and commercial systems integration spaces, perfectly complementing AVPro Global Founder and CEO Jeff Murray's vision, "To be recognized as the best AV signal distribution and control products and services company on the planet."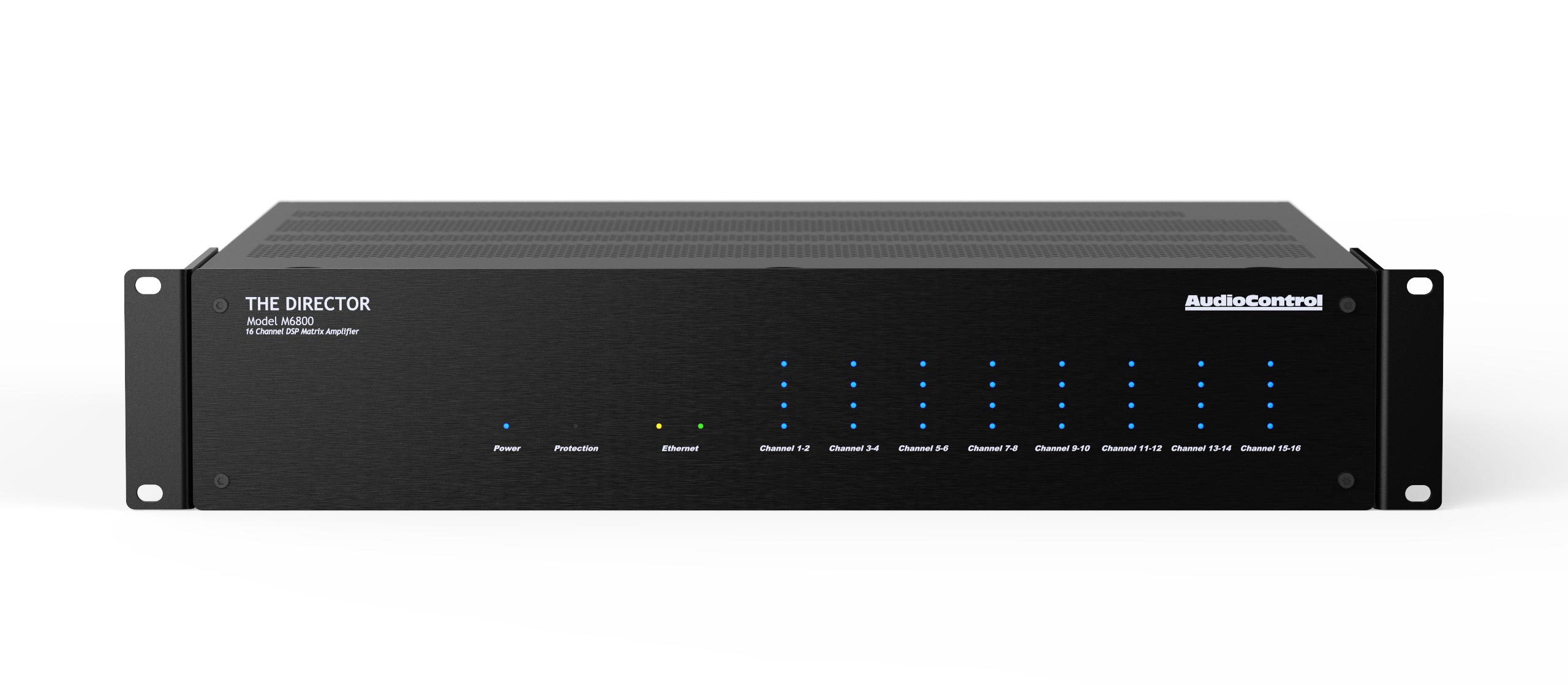 ---

AtlasIED Continues to Strengthen US Regional Sales Team with Two Hires
AtlasIED announced the addition of two new regional sales managers with the hiring of Mark Foerderer to manage AtlasIED sales for North-Central America, and Eddie Navarro who will manage sales for the Rocky Mountain region.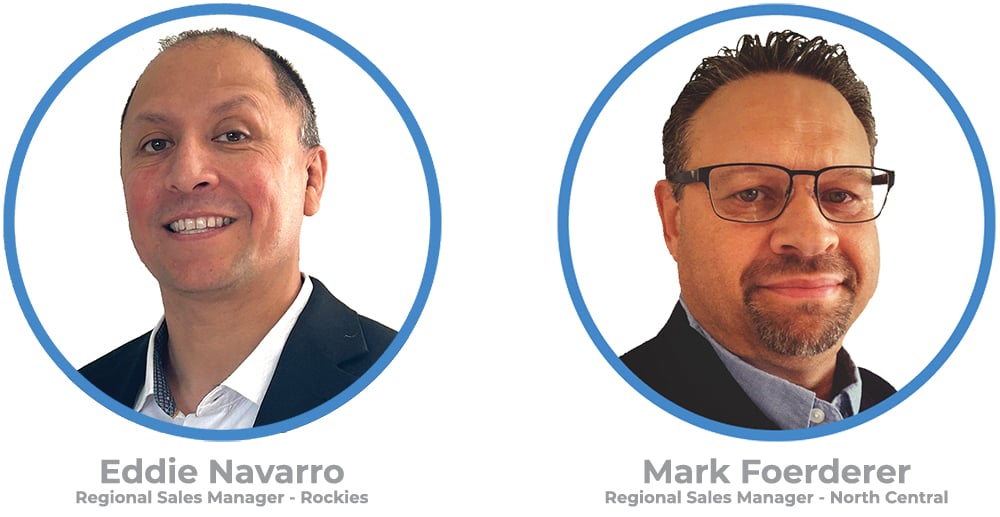 With more than 20 years of experience in audio and sound masking, Foerderer will work to expand sales of AtlasIED solutions in the North-Central region of the United States. During his career, Foerderer has fostered strong relationships with integrators and consultants, and will manage the company's external sales rep firms, McFadden Sales and RW Kunz. With experience in system solutions, voice communications systems, and design solutions, Foerderer will serve as an integral part of the AtlasIED team.
"I am excited to be part of a growing organization investing in individuals, partnerships, and technology solutions forSound Masking, Distributed audio and IP Mass Communications. Solutions that make a difference," said Foerderer.
Navarro spent the last decade in both business development and technology sales roles for the K-12 market, includingclassroom audio communications, and audio video control technology. He will provide a fresh perspective to the AtlasIED team as he helps build the company's customer base in the Rocky Mountain region. With over a decade of experience, Navarro has deep relationships with K12 customers and dealers and will manage AtlasIED's regional sales rep firm, CB Electronic Marketing.
"I want to be part of the IPXfuture," said Navarro. "During my time in the K12 market, we always discussed mass communication and safety but didn't have anything to offer. Now at AtlasIED, I can provide a reliable, scalable solution, with more innovation to come. That's exciting."
Both Foerderer and Navarro will report to Michael Peveler, VP Sales at AtlasIED. "Mark and Eddie are well-versed and well-respected in the audio industry and bring unique skills and depth to AtlasIED," said Peveler. "I am thrilled for the opportunity to add them to our team to propel our markets, and continue to provide excellent business solutions."
---

Combing Your Category 6A Cables: Yes or No?
It's important for exposed cable installations to look professional and pristine. Tangled and misaligned cables are not only unsightly, but also create performance issues when cables are kinked or bent.
That's where cable combing or dressing comes in. It creates neat, organized cables with parallel runs. It also reduces labor costs and installation time when multiple cables must be untangled and bundled during a technology project.
When it comes to lower grades of copper cabling, such as Category 5e and Category 6, combing has always been a regular and recommended practice. But the introduction of Category 6A changed this approach.
Category 6A cabling brings higher levels of frequency and noise to support 500 MHz of data transmission bandwidth. As bandwidth increases, so does the importance of controlling cable noise to ensure proper data transmission.
Due to interference, many manufacturers advise against cable combing when it comes to Category 6A products. But, if you use Category 6A solutions from Belden, then cable combing is fine. In fact, we encourage it!
Find out why at https://www.belden.com/Blogs/Smart-Building/2023/08/03/To-Dress-or-Not-to-Dress-Cable-Combing-for-Category-6A-Cabling.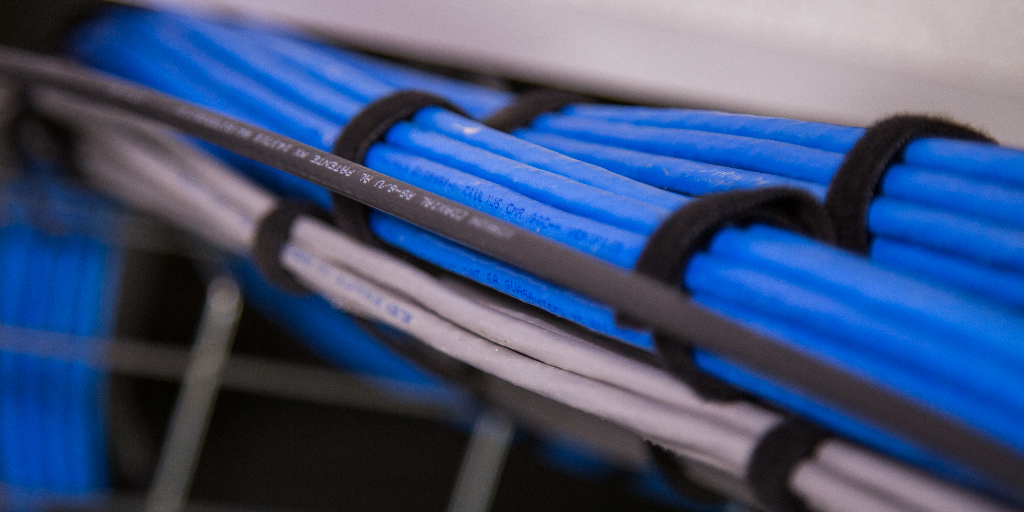 ---
Bogen is proud to introduce the newest Nyquist platform feature capability! Leveraging 90+ years of audio engineering excellence, Sound Masking delivers superior performance, high reliability, ease of use, and flexible coverage across any indoor space.
"Our customers periodically ask for this capability, and RFPs occasionally require sound masking as part of the paging/intercom/public address solution," said Randall Lee, vice president of marketing and product management for Bogen Communications. "As such, we're pleased to introduce this new Nyquist offering and establish ourselves in the sound masking market."
The much-requested functionality is available for Nyquist C4000 Version 5.0 or higher and Nyquist E7000 Version 8.0 or higher to provide an integrated solution under a single audio system. To operate the Sound Masking System, users install the software license, one (or more) Nyquist Amplifier(s) and dedicated sound masking speakers, including the Nyquist Suspended Ceiling Grid Sound Masking Speaker or the Nyquist Variable Firing Sound Masking Speaker.
For more information and to download the complete Guide to Nyquist Sound Masking, visit: https://www.bogen.com/sound-masking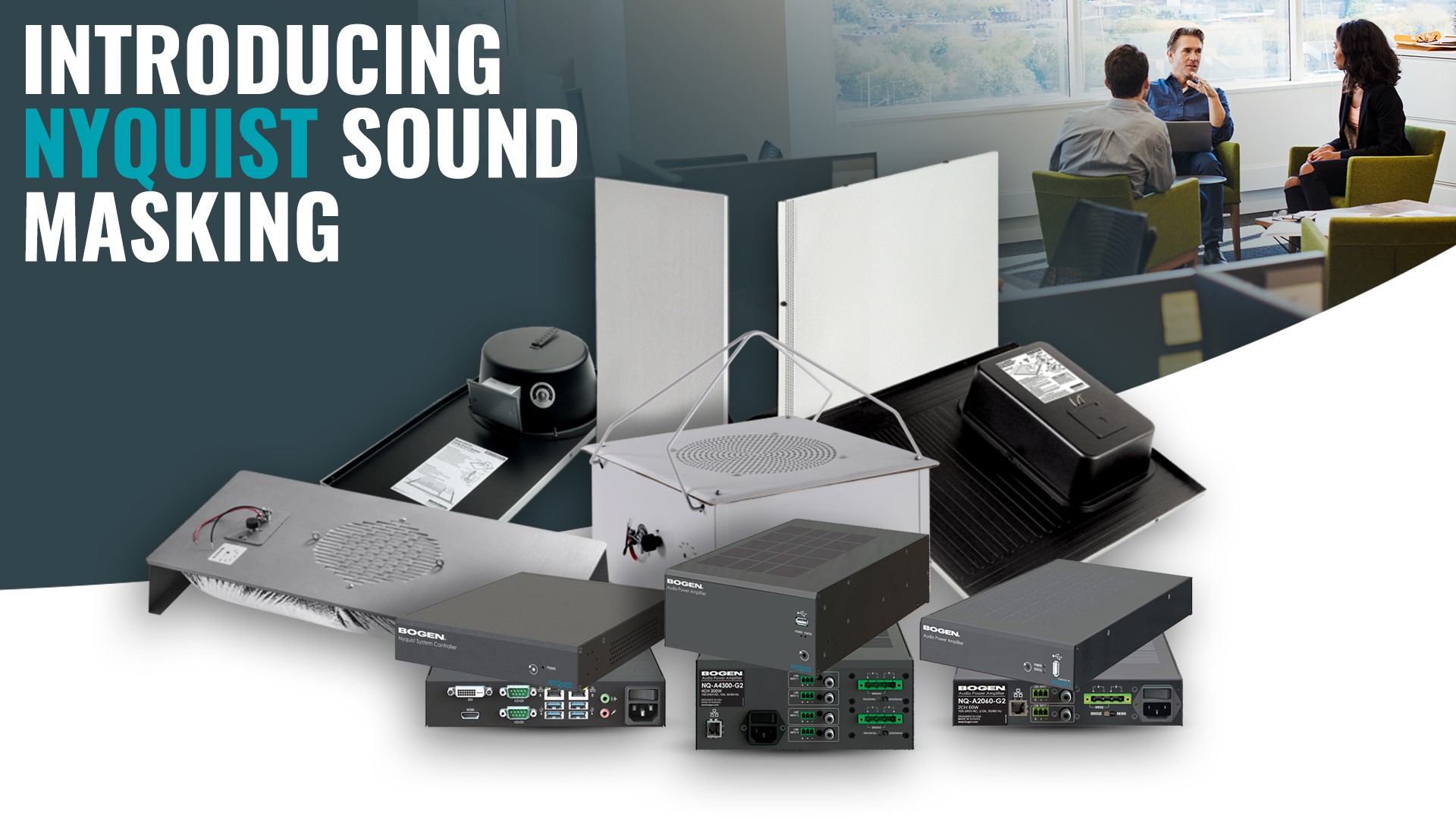 ---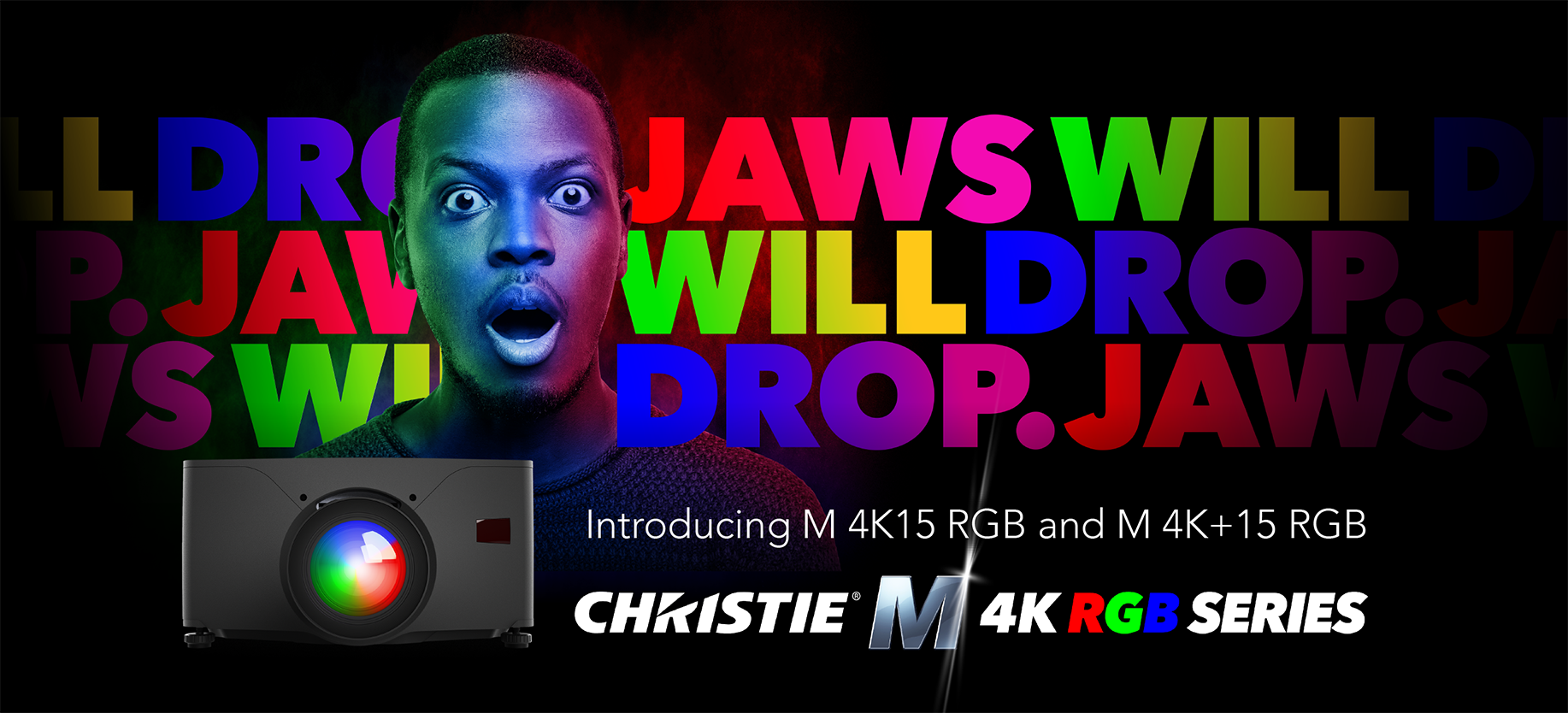 Meet our newest icons
Introducing the M 4K15 RGB and M 4K+15 RGB
That's right! We're expanding our M 4K RGB Series family of pure laser projectors with two new options.
Ideal for customers who don't need the brightness of 25,000 lumens,the new M 4K15 and4K+15 RGB deliver 15,750 lumens and include all the same high-quality features and benefits that you've come to count on with our award-winning M 4K RGB series.
Built to perform
Like our other M 4K RGB Series models, we designed the versatile M 4K15/4K+15 RGB for excellent performance in the most demanding and long-life applications. They're rugged, omnidirectional, and ready to fly and rig, and feature a field-replaceable laser optical system (LOS).
Powerful savings
The new M 4K15/4K+15 RGB are built for 120V outlets. That means they're ready to go right out of the box, without the cost of running new electrical – saving customers both time and money.
Why choose the M 4K15 RGB/M 4K+15 RGB?
Full brightness at 100-120 VAC
Compatible with legacy M, J, and Crimson Series projector lenses and the legacy M rigging frame
Rich, vibrant visuals with up to ~98% of the Rec. 2020 color space
'All-in' TruLife+™ electronics eliminate the hassle and cost of removable option cards
Electronic color convergence (ECC) via remote control so you never have to climb a ladder to make adjustments
Proprietary LiteLOC™ technologyautomatically manages brightness and color balance over time
Quiet operation: 41 dBA in quiet fan mode
>The M 4K15/4K+15 RGB are ready to order!
Choose your resolution!
The M 4K15 RGB gives you UHD 4K (3840 x 2160) resolution with 2700:1 contrast ratio, while the M 4K+15 RGB has UHD 4K+ (3840x2400) resolution with 2200:1 contrast ratio. Both are available in TAA-compliant models.
| | |
| --- | --- |
| Product | Part number |
| M 4K15 RGB | 163-066103-01 |
| M 4K+15 RGB | 163-068105-01 |
| M 4K15 RGB-TAA | 163-065102-01 |
| M 4K+15 RGB-TAA | 163-067104-01 |
Get the full specs:
---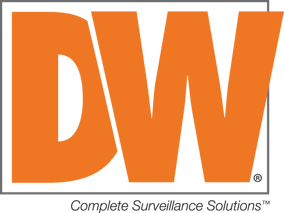 DW's Automatic Number-Plate Recognition (ANPR) Camera Turns Images into Searchable Data
DW announces the addition of a MEGApix Ai ANPR 5MP bullet IP camera. The camera is a robust and reliable edge-side deep learning solution, capturing high-resolution license plate images in challenging weather conditions, low visibility, and high-speed traffic. This NDAA/TAA-compliant ANPR IP camera provides operators with insights into road usage, traffic flow trends and control access to restricted areas with an integrated database within DW Spectrum IPVMS for complete and partial plate number searches and reports.DW's edge-side Ai ANPR technology improves efficiency and offers a more cost-effective solution without additional equipment installation.To learn more, visit digital-watchdog.com/page/ANPR_MMCR.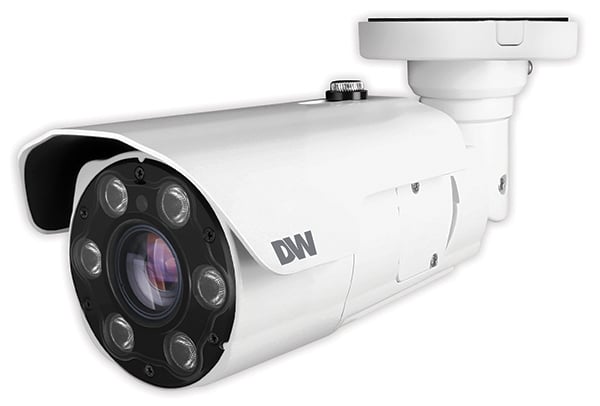 ---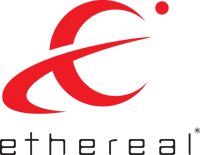 Ethereal® Attends First CEDIA After Rebranding
Ethereal, formerly MetraAV, is excited to attend CEDIA 2023 after updating its company name earlier this year. The manufacturer will display 8K solutions, Velox® premium audio and HDMI® cables, new innovations in power distribution from Big Dog Power, HDMI® extenders, distributor-focused architectural and outdoor speakers from Adept Audio, and more at booth #3143, September 7th-9th.
The recent brand overhaul was part of an effort to reconnect with its roots. The company was originally conceived as Ethereal Home Theater® in 2001. Its parent company, Metra Electronics, has been in business for more than 75 years and tapped into its expertise in car audio connectivity to create this separate entity, specifically for HDMI® products and home theater systems. The company has earned a reputation as one of the most reliable manufacturers for premium residential and commercial integration products.
The Ethereal company, which has grown to include Velox®, Helios®, Big Dog Power®, and Ethereal® product lines today, continues to offer the same quality products and customer service that customers have come to expect. The company's commercial catalog consists of HDMI electronics, including repair tools, extenders, splitters and switches, along with converters, IR kits, HDMI® cables, audio cables, patch cables, innovative power distribution products, bulk wire, and much more for both residential and commercial installations. Ethereal's newest products can currently be viewed on their website, EtherealPro.com.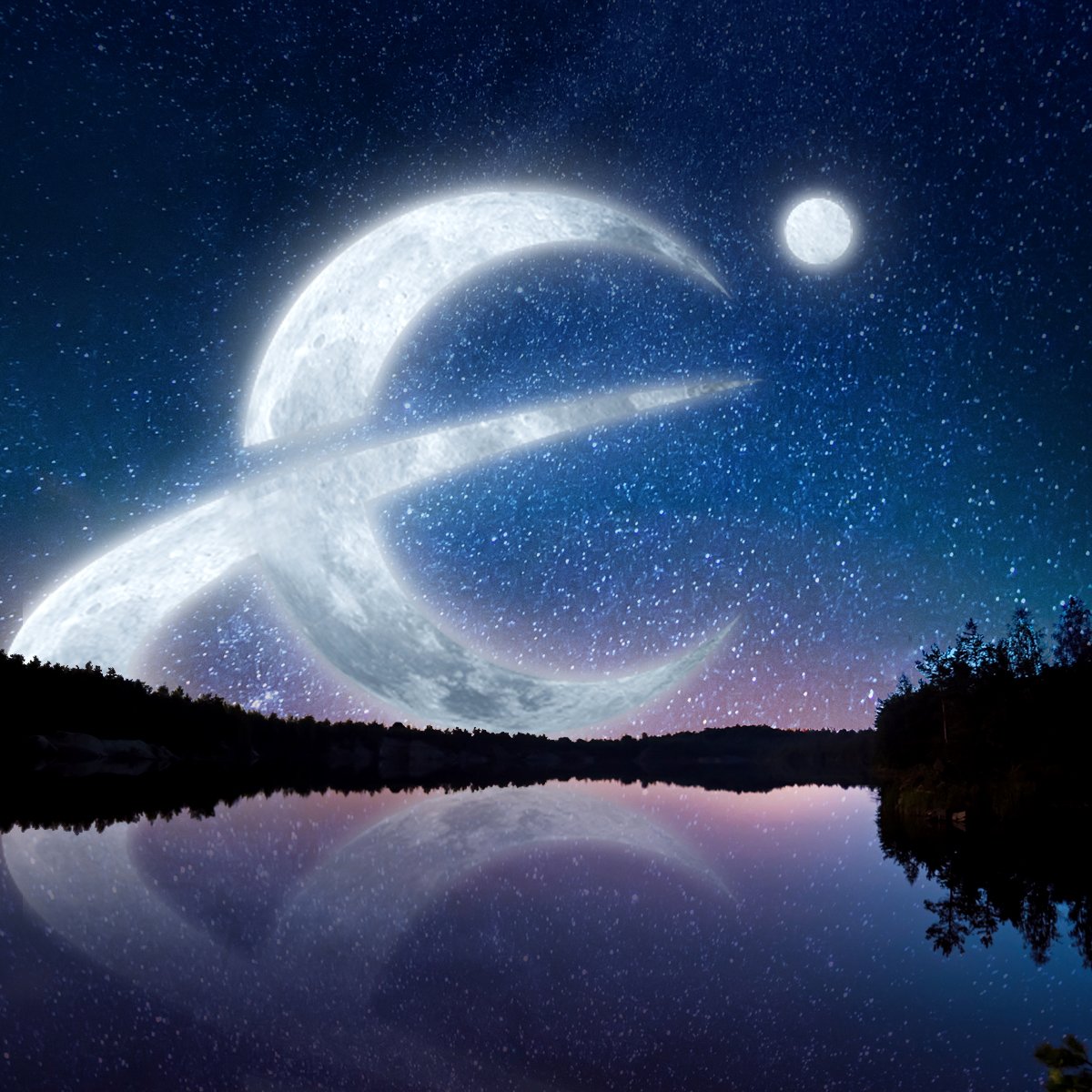 ---

Future Ready Solutions Invites Systems Integrators to "Connect with the Best" at InfoComm 2023
Simplifying integration and assuring interoperability for commercial integrators, Future Ready Solutions brings together best-in-class connectivity brands.
Dedicated to helping integrators design, sell, and install connectivity systems that transmit the full capabilities of 4K and 8K HDMI, gigabit and 10-gigabit networks and end-to-end fiber optic systems,Future Ready Solutions brings its diverse portfolio of products to InfoComm 2023. A number of best-in-breed connectivity solutions, fully stocked and ready to ship, will be prominently profiled at Booth #. Systems integrators can explore dozens of Future Ready Solutons' networking options, discuss best practices with experts on hand for specific projects, and find everything they need to successfully deploy advanced networking systems for a broad range of commercial applications.
In addition to Cat6/Cat6A and HDMI networking systems fromKordz, Future Ready Solutions is a connectivity solutions distributor for the following brands in the U.S.:
Where to See DP Projectors and Direct-View LED Displays
InfoComm 2023 attendees can see the broad range of high-performance connectivity solutions offered by Future Ready Solutions at Booth #3454. To learn more about these systems and Future Ready Solutions, please visitwww.futurereadysolutoins.com
---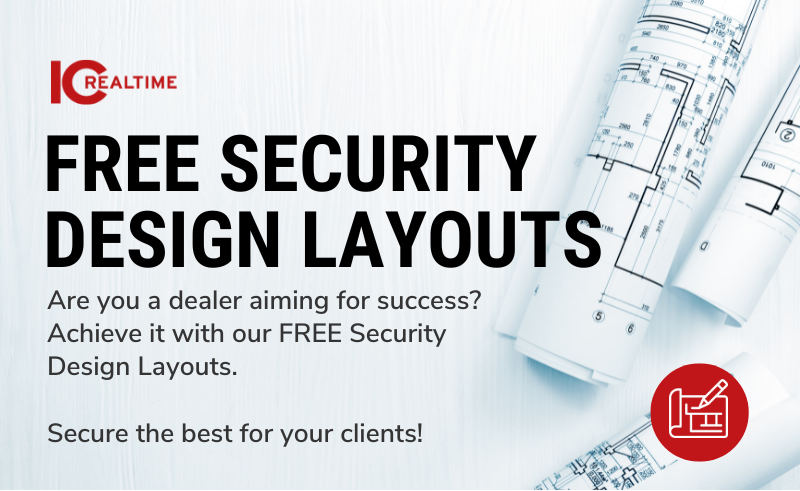 Let's design your perfect camera system together.
Security camera systems can allow you to see everything and everywhere on your property. They can even help supervise your business. You'll be able to see live and recorded videos to review. You'll see where problems started or how to serve your clients better.
But justifying any camera system investment depends on getting it customized for your site. That means planning the system to cost-effectively meet your requirements and deliver dependable coverage day and night. Each camera's Field Of View coverage areas, camera type, and overall recording system have to be the correct design. And installed correctly to get right - especially if legal digital records requirements are involved. So you need a professional coverage plan customized for your site.
That's where IC Realtime camera systems come in. IC Realtime is an "end-to-end" provider that sells only its own ultra-dependable, long-warranty gear. Working with your local installation contractor, we help plan your camera system. As a unified "single-source" provider, we already know what works. IC Realtime provides complete camera system planning to get your system up and operating quickly.
Our camera-by-camera coverage plans for each area are completed with information input from your camera integrator. Professional product details, video footage storage specs, and coverage area maps for review will accompany your IC Realtime camera system design.
Free system designs and single-source video equipment only make sense when the gear meets extraordinary professional standards. At IC Realtime, we can truthfully say - with all modesty - that IC Realtime video gear is the best in the world. And we prove that with the longest warranties in the camera industry.
Just call to start the ball rolling. We will take it from there, and you'll be on the way to the world of today's ultimate, AI-enhanced video security with IC Realtime.

---


KD-App
iOS app for free control of Key Digital app-ready devices and systems via network
Key Features:
Free iOS App with programming-free control UI
Displays customized naming of system, sources, and displays, for a user-friendly experience
4K AV over IP system control UI with finger-drag video wall management, IR source and display control panels, matrix routing, and more
UCC presentation systems UI integrates KD PTZ Camera and amplifier for a complete system integration
INTRODUCTION
iOS app provides a programming-free user interface for controlling Key Digital app-ready devices and systems via network. KD-App scans the network to find the controllable system, and displays a pre-built UI including customized system, source and display naming, video wall control, source and displays IR control panels, and PTZ camera control depending on your Key Digital system.
FEATURES
iOS App: Download from the app store to your iPad or iPhone
Demo Mode: A demo UI is available for all app-ready systems to experience system features and UI appearance
IP Control: App scans local area network to detect systems for control
Multi-System Support: System selection page with customized naming for ease of controlling multiple rooms within same network
4K AV over IP UI: AV routing with user-friendly names of displays and sources, figer-drag video wall management, display and source IR control panel, routing preset creation, and more
1080p AV over IP UI: AV routing with user-friendly names of displays and sources, routing preset creation
UCC System UI: Single interface integrating source selection at wall plate and presentation switch, PTZ camera control, amplifier volume and mic mix levels, and CEC display control
MultiView Processor UI: HDMI Source selection for outputs and multi-view layout mode selection. Independent external audio routing on applicable models
Video Wall Processor UI: Video Wall layout selection or matrix mode HDMI source routing. Independent external audio routing on applicable models
HDMI Matrix UI: AV routing of HDMI source to display. Independent external audio routing on applicable models
HDMI Switch UI: Source selection to display. System integration with Key Digital PTZ Camera and Amplifier on applicable models
3 years limited warranty included. USA based tech support, product design, and engineering.
Read more about this product here and check out ourwebsitefor more of our products!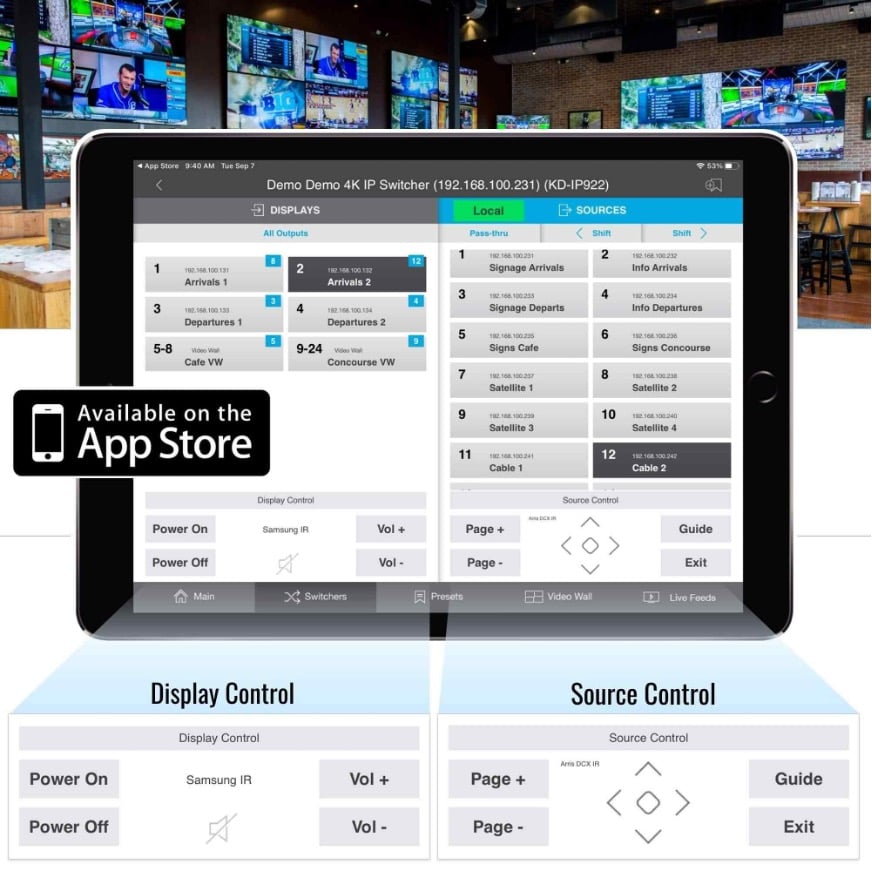 ---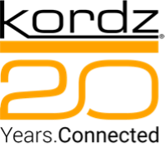 Celebrating 20 Years of Innovation, Kordz Delivers Simpler, Faster Installation of Cat6 and Cat6a Networks with Award-Winning New SlimCat Solutions
Revolutionary SlimCat Network Cable Systems from Kordz deliver all the power of Cat6 and Cat6a networks in a cable that's have the size of other solutions.
Kordz continues to drive innovation in systems integration by developing professional-grade network cabling solutions engineered for performance and faster, easier installation. Meticulously designed, manufactured and tested by Kordz' networking experts, the company's new multi-award-winning SlimCat Network Cable Systems push the boundaries of networking with extremely flexible Cat6/Cat6a cables that are half the size of regular cables, yet certified and robust.
The unique design of Kordz' SlimCat cables helps integrators quickly and confidently install networks in a wide variety of residential and commercial applications—getting cable to previously "hard-to-reach" places.
Whether a dealer needs a networking solution for a home or business, the PRO and PRS SlimCat Network Cable Systems ensure optimal connectivity and longevity with the bandwidth to support increasingly fast, data-rich AV and control signals. Also showcased at the Future Ready Solutions booth is Kordz' trend-setting new line of longer length passive HDMI cables up to 9 meters.
Kordz and U.S. distributor, Future Ready Solutions, exhibit the SlimCat Cat6-rated PRO and Cat6a-rated PRS cable along with matching connectors and keystone sockets at Booth #2109.
Kordz SlimCat Networking Solutions Now Available in the U.S.; Integrators Have a Faster, Easier Way to Install Networks
With consumer adoption of bandwidth-intensive smart home devices at record levels, now's the time for systems integrators to deploy the next generation of Cat6 and Cat6A network cable. Paving the way to enhanced networking performance, installation simplicity and economy are Kordz' revolutionary and multi-award-winning new PRS and PRO SlimCat Network Cable Systems.
Now available in the U.S., the uniquely designed and constructed PRO series 28AWG Cat6 cable and PRS series 28AWG Cat6A cables are half the size of ordinary 23AWG and 24AWG network cable and boast a 32mm bend radius for the PRO SlimCat Cat6 cable, and 40mm bend radius for the PRS SlimCat Cat6A cable. These features streamline installation and minimize costs, especially in high-density and retrofit applications. The 4.0mm diameter PRO SlimCat Cat6 cable and 5.0mm diameter PRS SlimCat Cat6A cable enable them to reach places other cables can't and with less compromise to a home or building's structural and aesthetic integrity. The PRO SlimCat Cat6 and PRS SlimCat6A cable, together with matching SlimCat connectors and sockets, offer space-saving advantages in dense rack installations, and support PoE++ at 100W and data rates of 1Gbps signals up to 50 meters and 10Gbps up to 50 meters, respectively.
Where to See Kordz and SlimCat PRO and PRS Network Cable Systems at CEDIA Expo
See Kordz' complete line of SlimCat Cat6, Cat6a Network Cable Systems and HDMI solutions at CEDIA 2023, at the Future Ready Solutions Booth #2109. To learn more about Kordz's PRO SlimCat Network Cable System and other premium professional-grade cabling solutions, please visit www.kordz.com.
---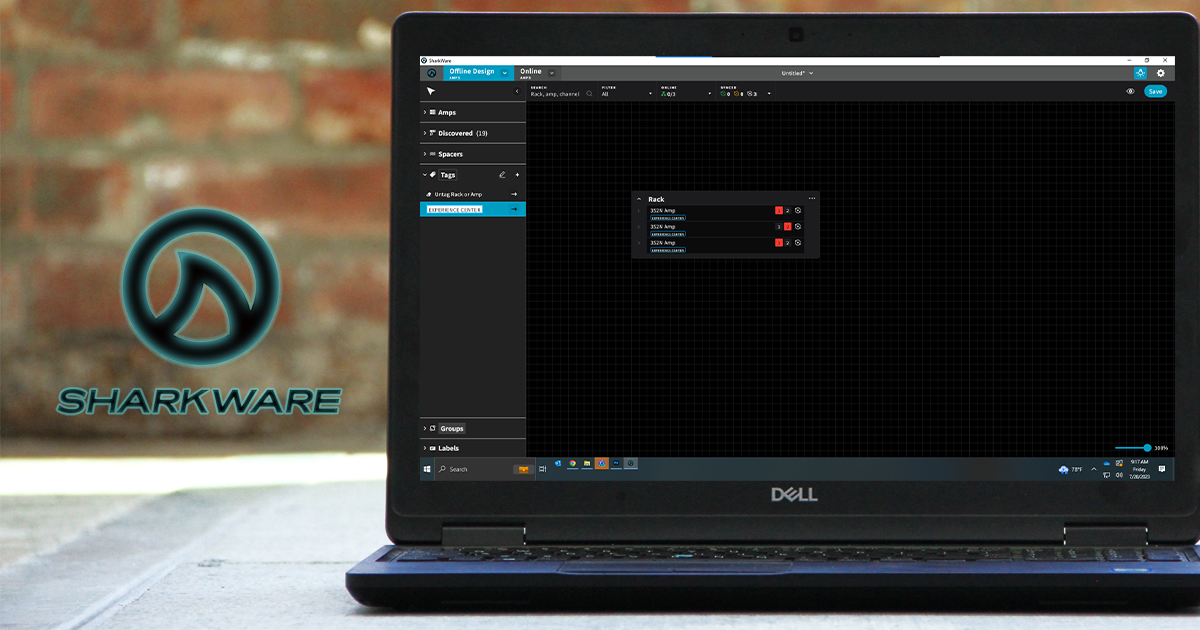 SharkWare Overview>
This video walks you through SharkWare, our first advanced amplifier control software. Free to download and available for both Windows and Mac, SharkWare includes features such as graphical EQ, offline design, granular user access control levels, and more…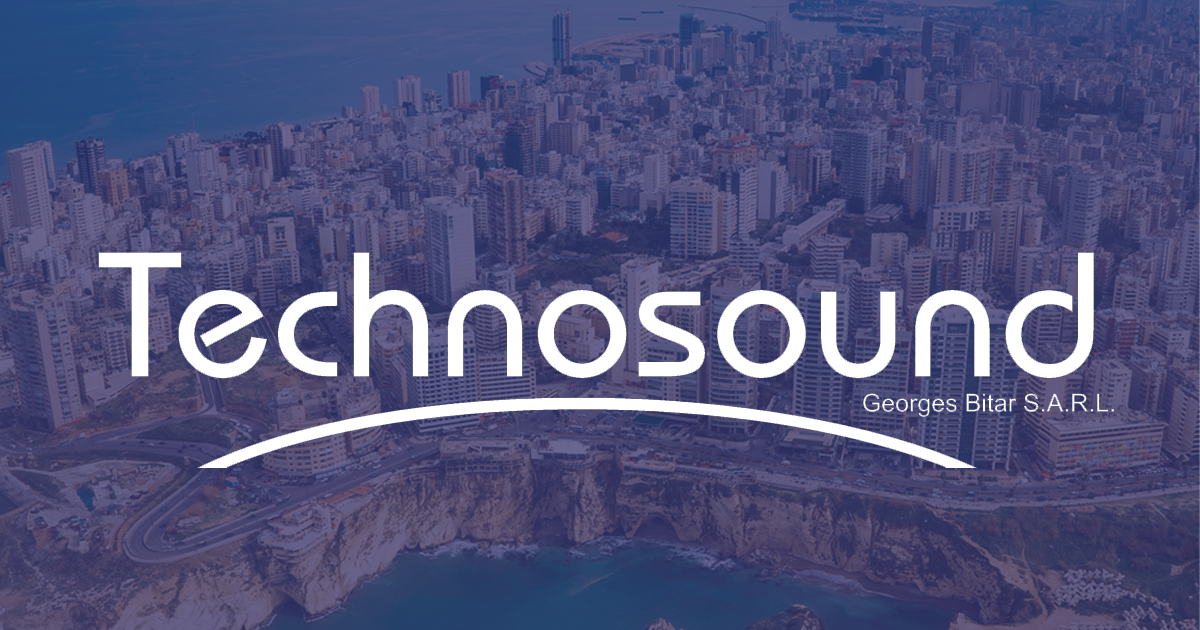 LEA Welcomes New Distributor
In order to support the thriving customer base in the Middle East, LEA has decided to bring on Technosound out of Beirut, Lebanon.Get More…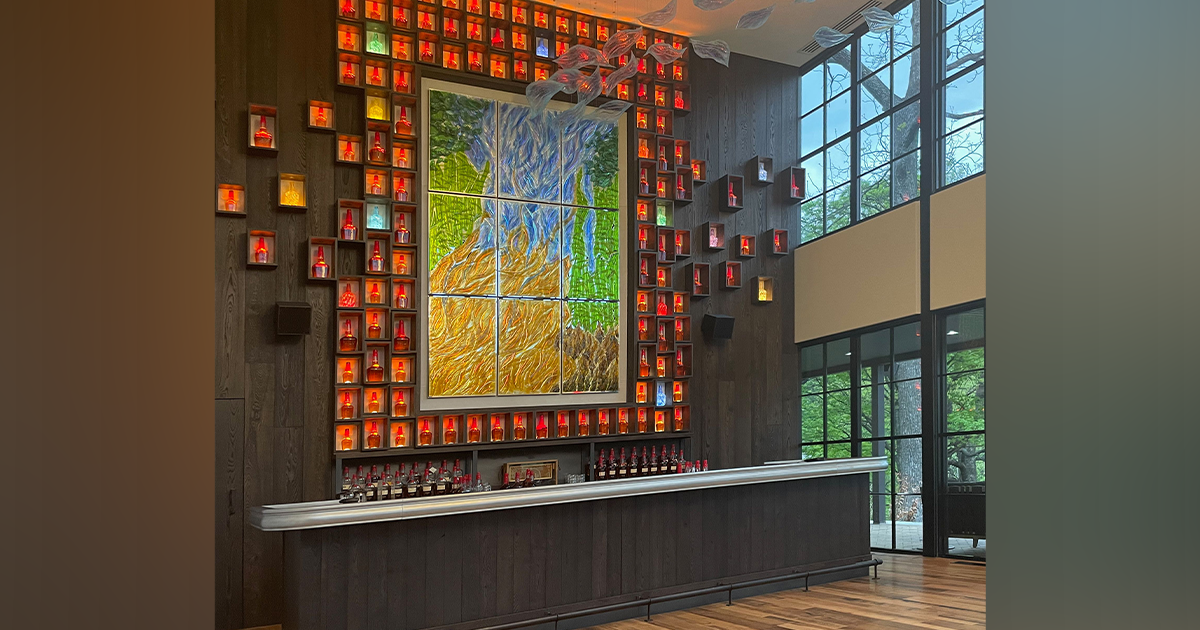 LEA Amps Enhance Audio In Bourbon Country
When Maker's Mark Distillery decided it was time to enhance their audio system to match their world class facilities, they decided to go with LEA Professional. Learn More…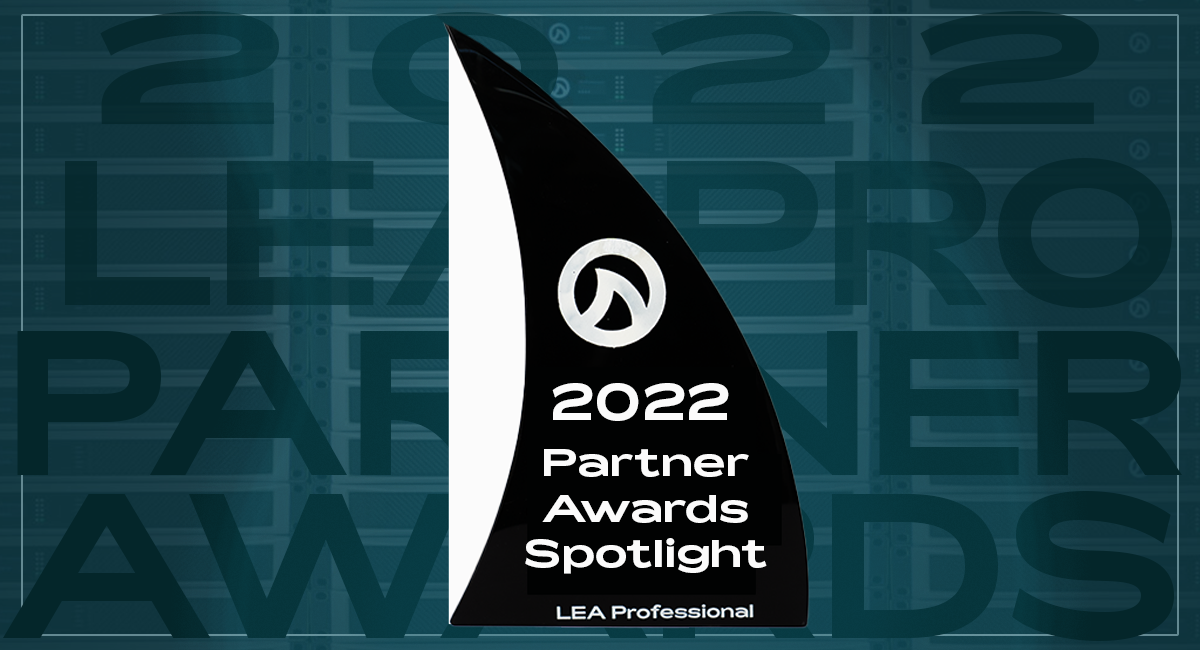 2022 LEA Professional Award winners Spotlight
Introducing the first annual LEA Partner Awards! At this year's tradeshows, ISE Barcelona and Infocomm Orlando, we were pleased to honor some of our outstanding partners for their exceptional efforts in 2022. Get More…
---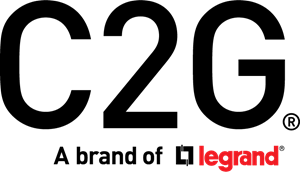 C2G Releases New HDMI HDBaseT 3.0 Extender Kit
The C2G HDMI HDBaseT + USB-B to A and RS-232 Over Cat Extender (18Gbps) allows for the extension of a 4K HDMI source up to 328 feet to a 4K display without signal loss using a single Cat 6a Ethernet cable. This HDMI HDBaseT 3.0 kit supports 5Play features, including the combined delivery of uncompressed, ultra-high-definition digital video and audio; Ethernet; control signals; USB 2.0; and up to 100W of power through a single, 100-meter/328-foot Cat 6a LAN cable. The uncompressed digital video fully supports 4K 60Hz (4:4:4) HDMI signals and all audio formats in the HDMI 2.0 specification. The Ethernet pass-through transmits 1GB of data. The featured dip switch allows for RS-232 pass-through and the added convenience of field firmware updating. USB 2.0 supports streaming cameras, connected peripherals, and storage devices. With one-way power over HDBaseT (PoH) support, one power adapter connected to the receiver powers both the transmitter and receiver, eliminating the need for an additional power adapter, and allowing for greater flexibility in installations.

Legrand | AV Brings Innovative AV Solutions to CEDIA and Commercial Integrator Expo 2023
Legrand | AVwill bring together the latest products fromChief,Da-Lite,Luxul,Middle Atlantic,SANUS,On-Q, andVaddio, alongside LegrandShading SystemsandVantagebrands in Booth 1506 at CEDIA Expo 2023 and the co-located Commercial Integrator Expo in Denver, Sept. 7-9. Presenting industry-leading brands that work together to provide entertainment, comfort, and control to all the places where people live, work, and play, the Legrand | AV booth will be packed with infrastructure, mounting, storage, networking, video, shading, luxury control systems, and power solutions that bring reliability to AV installations.
Here's a preview of the new and featured Legrand | AV products that will be shown in Denver: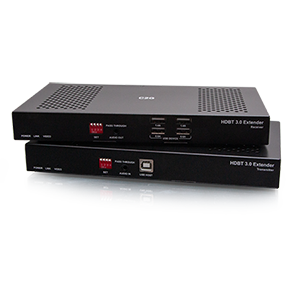 Projection Screens and Flat Panel Mounts for Any Entertainment Need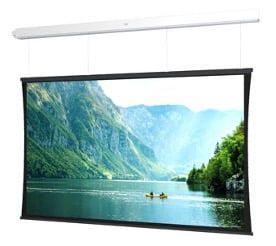 Dramatically transforming spaces where projection is required, Da-Lite will showcase its SightLine™ cable drop feature available with itsTensioned Advantage®andAdvantageelectric screens. SightLine has taken the industry by storm with its innovative approach to eliminating unsightly black drops and creating a screen that appears to float in the room.
For flat screen mounting, the new SANUS VIWLF128-B2 Large In-Wall Full Motion Mount provides the optimal viewing experience for TVs ranging from 42 inches to 85 inches, with space for AV components built in. This full-motion mount extends 28 inches with up to 67 degrees of swivel left and right and sits just half an inch from the wall when recessed. Mount arms fold into a 20-inch enclosure that can double as AV storage for streaming devices, switches, and more
For outdoor media spaces, the SANUS new weatherproofOutdoor Premium Full-Motion TV Mountfor TVs 40 inches to 85 inches andOutdoor Tilt Mountfor 37-inch to 95-inch TVs are designed to handle the elements. The full-motion mount offers 25 inches of extension with flexible cable access to achieve the perfect viewing angle from anywhere and can be locked into place with motion lock knobs. Both mounts use SANUS' Virtual Axis™ for smooth, easy adjustments. The tilt mount's ProSet™ technology ensures leveling and height adjustment are a breeze as well. The Outdoor Premium Full-Motion TV Mount can be retracted to sit 2.74 inches from the wall, while the Outdoor Tilt Mount sits a mere 2.18 inches from the wall.
For installations using Sonos® Era 100™ and Sonos Era 300™ wireless speakers, the experience is made even more complete with SANUSAdjustable Wall Mounts and Speaker Stands, which will be on display. They're available in singles or pairs and in white or black and are fast and easy to install.
Dependable and Reliable Networking for All Applications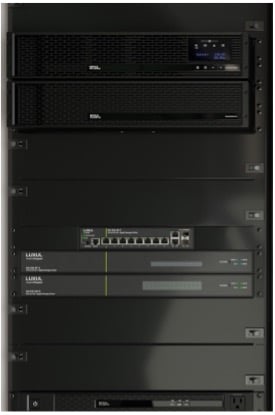 At the booth, Luxul'sSW Seriesrefreshed line of managed PoE+ AV gigabit switches will be shown. The family features powerful PoE+ budgets ranging from 130W to 740W and comes in a variety of port counts from eight up to 48 PoE+ ports with rear and front port orientation options. All eight models feature an updated UI that simplifies setup and offers improved support for AV-over-IP installations, are ProWatch integrated, and include PoE self-healing. They're ideal for providing reliable AVoIP environments in small offices, conference rooms, home theaters, or other commercial and residential applications.

AV Infrastructure at Its Strongest
Middle Atlantic will show its newRackLink™ Cloud. Built for thePremium+ PDU, RackLink™ Cloud is another remote management and monitoring option in the RackLink™ ecosystem. With RackLink Cloud, installers can reduce truck rolls, eliminate on-site visits for routine tasks, optimize workforce allocation, and achieve significant cost savings. Middle Atlantic will also highlight its other solutions from theNEXSYS™AV power distribution and backup platform.
Other infrastructure solutions at the booth include On-Q's Mini Pass-Through Grommets available intraditionalandflexible options, which provide installers with an in-wall cable management solution to hide low-voltage cables and speed up installations. They are ideal for HDMI and TV cabling, IP cameras, wireless access points, and wall-mounted speakers.
The Legrand Structured Wiring UPS will also be shown. It features six surge-protected outlets, three of which are connected to a battery backup system. It's the perfect compact solution for protecting electronics during a power loss or surge event and mounts easily in On-Q Structured Wiring Enclosures.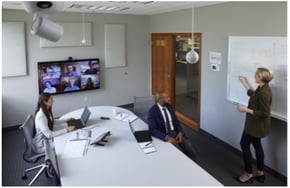 Professional Meetings and Collaboration at Home or at the Office
Vaddio will demonstrate its innovative meeting technology, including its modular video conferencing system, which allows integrators to tailor the experience to fit the specific needs of the room and its users. Attendees will also see Vaddio's EasyIP camera family, theTableMICand Dante-enabledCeilingMIC microphones,ConferenceSHOT AVHD PTZ camera and speaker,AV Bridge Nano, andVaddio Device Controllertouch panel — all designed to create professional, equitable, and high-quality meeting experiences in the hybrid era.
The Legrand | AV booth will also feature Chief's newest cart,Voyager, a compact mobile display solution to support flexible conferencing and collaboration in workspaces as well as digital signage. Built-in cable management and small-device storage create quick and attractive AV installations. It also has sleek handles and a stylish woodgrain shelf.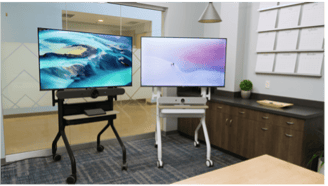 For elegant, ergonomic comfort, theKoncīs™ Dynamic Monitor Arm Mountensures optimal productivity, no matter where users are working. Chief's feature-rich design offers premium quality at a budget-friendly price point. The Koncīs Monitor Arm comes preassembled with a quick-release interface to ensure a seamless installation in any environment. Add theKoncīs USB Charging Hubfor convenient USB-A and USB-C desktop charging.
Display Mounts for Commercial Uses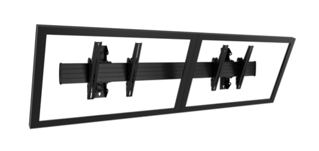 In addition to the Voyager Mobile Cart, Chief will display itsTempo™ Flat Panel Wall Mount Systemfor conference room or mass deployment applications. This all-in-one configurable wall mounting system is designed to improve efficiency by streamlining installation workflow. AV professionals can increase productivity and add money to the bottom line with this new system, especially for mass rollouts. It can be installed on any wall and can neatly store up to six small AV devices behind the display or integrated Lever Lock™ storage panels with fast service access.
TheLWM2X1U Fusion® Large 2x1 Wall Menu Boardoffers perfect display positioning and flexible adjustments. The single horizontal extrusion with depth adjustment aligns screens quickly, even on irregular mounting surfaces, and allows easy access behind the displays for servicing.
Elevate Your Expertise With Legrand | AV Training Sessions
Legrand | AV will present a full roster of training opportunities at CEDIA Expo and Commercial Integrator Expo. Based on courses from the company's award-winningAV University, the company's manufacturer training and educational sessions during the show will provide integrators with insightful information on the latest trends and opportunities. All sessions will take place in Room 110/112.More information about Legrand | AV's CEDIA Expo and Commercial Integrator Expo 2023 offering is available atwww.legrandav.com/about_us/news_and_events/CEDIA-2023.

Vantage Controls Propels the Future of Smart Lighting Forward With LHUMAN KolorTune™
LHUMAN KolorTune™ is the latest development in Vantage's LHUMAN HCL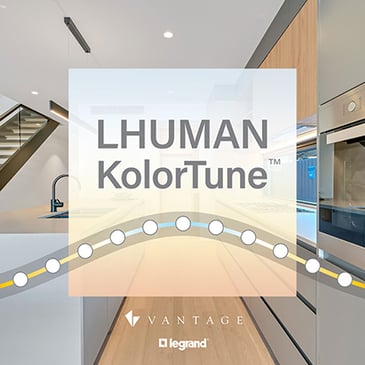 solution. Here's how it works and solves the problem for integrators needing HCL capabilities in a lighting design: Vantage performs thorough analysis of a fixture's color tune mapping from leading lighting fixture manufacturers using professional metering equipment. From those tests, the company develops free tunable profiles for many makes and models of fixtures, with more being added in new releases of the Design Center software. Integrators and designers can also request profiles for new fixtures not already in the library.
Within Design Center, installers simply select the chosen fixture(s) and the software will automatically provide the defined fixture control details and color temperature mapping for the lighting fixture. The programmer can then assign the matching control channel addresses and begin programming scenes. This not only achieves super simple and fast programming, but also allows Vantage's InFusion Controller to provide the correct color mix, producing accurate color temperature and intensity for the lighting task selected. There's no need to determine and enter individual color values. What's more, designers can mix and match tunable fixtures in the room with the assurance that values will match from fixture to fixture for a cohesive room lighting design; and it supports 0-10V, DMX, and DALI control protocols.
Vantage KolorTune's ease and freedom will be demonstrated in the Experience Room in Legrand booth 1506 at CEDIA Expo 2023. The Experience Room will feature tunable light fixtures from partners in the LHUMAN Light Fixture Alliance, including Proluxe by American Lighting, AiSPiRE/WAC, DiodeLED/Lucetta from Elemental LED, DMF Lighting, PureEdge Lighting, Noº 8 Lighting, and LF Illumination. The alliance also includes Environmental Lights, Specialty Lighting Industries, Colorbeam, Soraa Lighting, Tech Lighting, Circa Lighting, and Lucifer Lighting Company.
The Vantage LHUMAN solution automatically adjusts a home's light throughout the day, fully synchronized to the natural daylight from the sun — while easily making changes on the fly with preset scenes that deliver the appropriate color temperature and intensity to meet their current activity, need, or mood. Whether users need to stay alert and productive during the day, or wind down in the evening, all it takes is the touch of a button on a sleek Vantage touchscreen or modular keypad.
To fully harness the power of natural lighting, LHUMAN also takes advantage of motorized window shades, which allow users to effortlessly open their homes to bright, sunny days — as much or as little as they like. By integrating shades such as those from Legrand Shading Systems with Vantage lighting control, shades can be programmed to raise and lower automatically at any time of the day or be controlled by users with the same touchscreens and keypads as their lighting.
---

Free Yourself from Excessive Pricing
Are you tired of overpriced proprietary systems holding you back? It's time for a change. Liberty's AV over IP solution combines affordability with uncompromising quality. Our game-changing solution empowers you to experience high-performance on an affordable budget.
Our efficient product design uses 33% fewer parts and leverages a purpose-built AVoIP ASIC chip, which is much less expensive than FPGA chips. The result is a feature rich, high-performance AVoIP solution at a fraction of the price.
We believe that everyone deserves access to top-notch audiovisual capabilities without breaking the bank, enabling you to achieve your goals within your budget.
Take control of your AV destiny. Unlock affordability without compromising quality. Your AV revolution starts here!
https://secure.libertycable.com/avoip
---

Monitor Audio Climate Garden Series
Monitor Audio Cinergy:
A New THX® Ultra Certified Home Cinema Audio System
With Monitor Audio's most advanced audio technologies, superior isolation methods and an installation focused design, Cinergy sets a whole new standard for home cinema that's unheard of, until now.
Integrators can have the utmost confidence in Cinergy thanks to the THX® Certified Ultra mark – a gold standard for audio and visual fidelity. Globally recognized, achieving THX® Certification ensures that Cinergy will deliver an ultimate cinema audio experience. This does not simply mean a set of measurements done on a computer or in a lab as THX Certification is done using the dynamics of real-world listening.
The highly adaptable system has been designed with the knowledge that no two installations are the same. Cinergy features include a modular design that rotates when required, allowing the user to easily adapt to a horizontal or vertical install. It also includes a choice of isolation and fixing methods to help achieve the exact results required, along with handy feet and bracket isolators to reduce vibrations. Flexible options allow for integration into stud walls, fitting onto walls or securing to the floor.
Installers can easily rotate the mid-tweeter array on the Cinergy 100, 200 and 300, depending on whether they are vertically or horizontally installing the product. Cinergy also offers a swappable mid-tweeter pod to allow for the best of tailor-made systems. Intelligent design innovation also means that the mid-tweeter pod can be interchanged with the bass drivers on the Cinergy 300.
Cinergy features the very latest in Monitor Audio advanced driver technology, along with inert, heavy cabinets designed to make every moment of the cinema experience sound dynamic, controlled and clear and most importantly, unforgettable. From MPD high-frequency transducers to RDT II drivers, every element is designed to make the movies truly come to life.
See it at CEDIA, Booth 943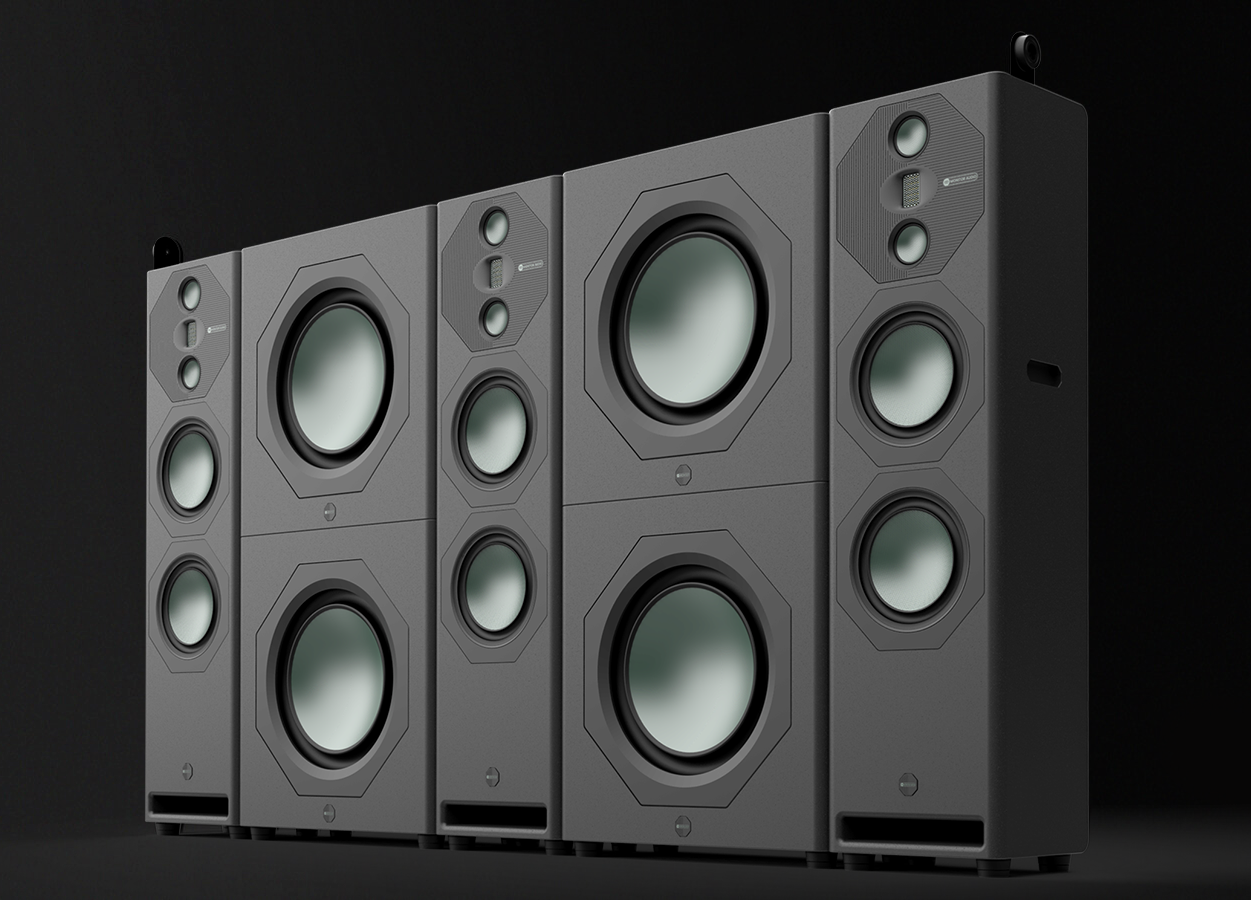 ---

Naim Audio Reveals the Latest Addition
to its New Classic Product Range: the 300 Series
A New Era in Sound
Create the music system you've always dreamed of with the New Classic range from the UK's leading
Hi-Fi electronics brand, Naim Audio. Joining the 200 Series launched earlier this year, the New Classic
300 Series elements combine perfectly to create a truly bespoke, high-quality system.
Featuring cutting-edge innovation, sleek style and
exceptional sound quality, the 300 Series products
are dedicated to the pursuit of incredible sound.
Naim Audio was created in 1973 with one simple
goal: to bring music to life in its purest form. This
meant pushing the boundaries of what was possible,
with a relentless focus on the tiniest of details. Half
a century on, Naim's mission remains unaltered and
undiminshed, from the launch if its very first products
right through to today's New Classic range.
Designed and developed by Naim engineers in
England, the New Classic products are at the
forefront of innovation and technology. They are
timeless products, created with care and built to last.
Sophisticated yet simple to use, the 300 Series will
bring years of listening pleasure.
"By adding the best components to features and flexible use, not
forgetting the inclusion of impressive energy settings – the New
Classic products consume less than 0.5W in standby mode –, we have
combined our 50 years of experience with the very latest technologies
to redefine Hi-Fi for the home."
-Steve Sells, Technical Editor (Hardware) at Naim Audio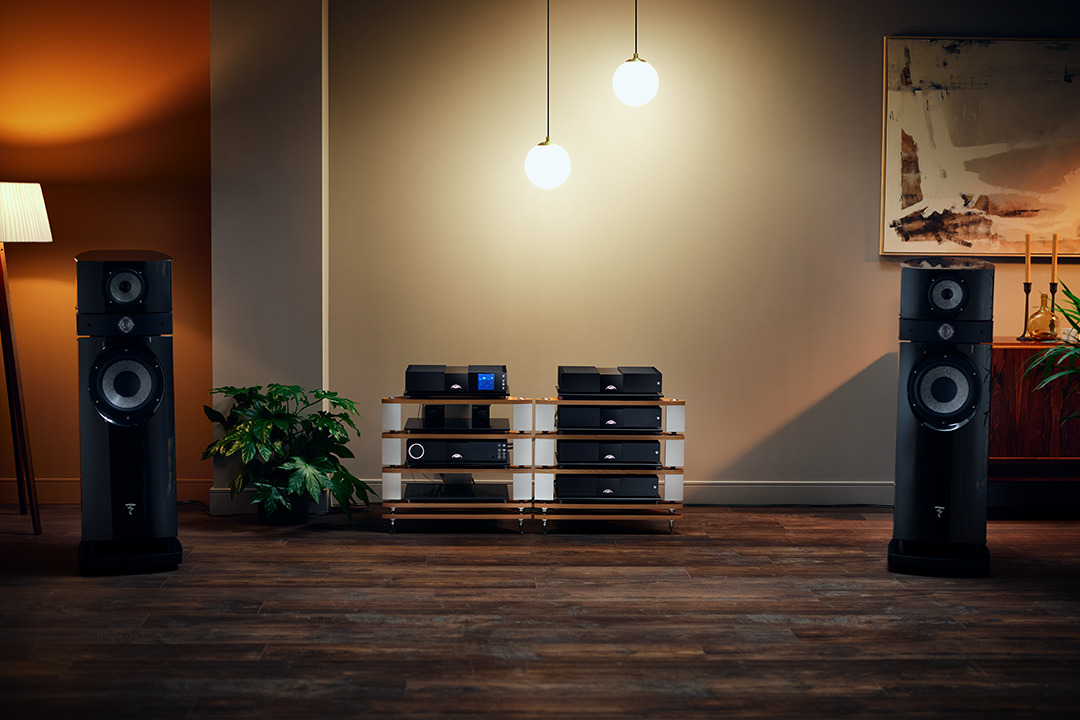 ---

Platinum Tools Launches New PTS Pro Crimp Tool
Platinum Tools®, the leader in solutions for the preparation, installation, hand termination and testing of wire and cable, is proud to announce its new PTS Pro Crimp Tool (p/n 12520C). Now shipping, the PTS Pro Crimp Tool has an MSRP of $85.83.
Platinum Tools' new PTS (Pass Through Standard) Pro Crimp Tool takes years of Platinum Tools innovations and combines multiple tools into one sleek design. The PTS Pro allows for the termination of both ezEX-RJ45 connectors and the legacy EZ-RJ45 connectors in a single tool with no part changes. This is a single tool for all Platinum Tools terminations. The tool utilizes a sliding plate to change between the different types of connectors and a captive thumb screw to make swapping between connector styles seamless. The tool features a connector locking mechanism so connectors "click" into the tool for termination. This tool also includes the cutting and stripping blades for Cat5e and 6 built directly into the handle. Additional PTS Pro Crimp Tool features and specifications include Crimps standard pass-through and standard RJ45 connectors; Wiring guide printed directly on the tool for easy connector wiring; Ergonomic grip for comfort during extended use; Replaceable blades; Smooth single cycle operation; For both UTP and STP connectors.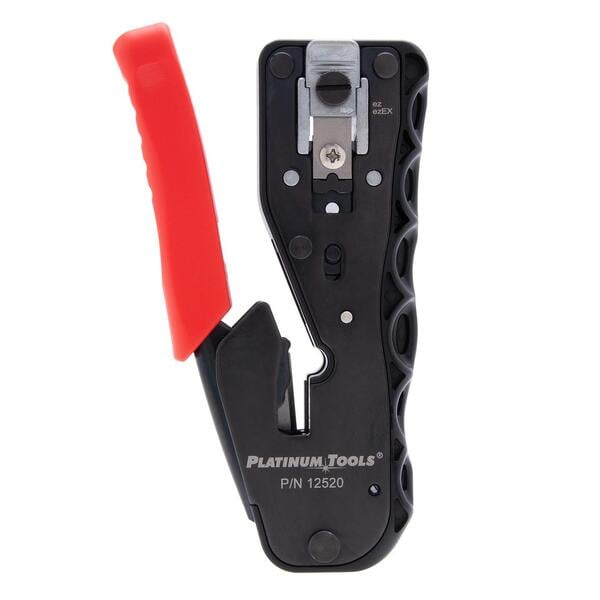 Platinum Tools Launches Cat6A PoE Type 4 Connector
Platinum Tools®, the leader in solutions for the preparation, installation, hand termination and testing of wire and cable, is proud to announce the launch of the new Cat6A PoE Type 4 Connector (p/n 106260). Now shipping, the connector has an MSRP of $17.85.
With the increasing need for higher performance and more power, Platinum Tools has come out with a tool-less connector that will satisfy both the Cat6A specification and meet the hefty requirements for PoE Type 4. Our new Cat6A PoE Type 4 connector is rated up to 90W of power and running PoE across all four pairs. Whether it is for PoE lighting installations or for powering equipment on a production floor, this connector has it covered. This connector also features a simple two-piece design and only requires basic wiring tools to terminate and is compatible with cables ranging from 6.0mm to 8.5mm and conductor sizes of 26 AWG to 23 AWG. Additional specifications and features include Cat6A certified for Patch and Permanent Link; Unshielded twisted pair; IDC Terminal style contacts for wide range of conductor sizes; Cable tie included for securing cable jacket; UL 94V0 rated housing; Phosphor bronze contacts with 60u" nickel coating and 50u" gold plating; Operating temp -10 C - 60 C.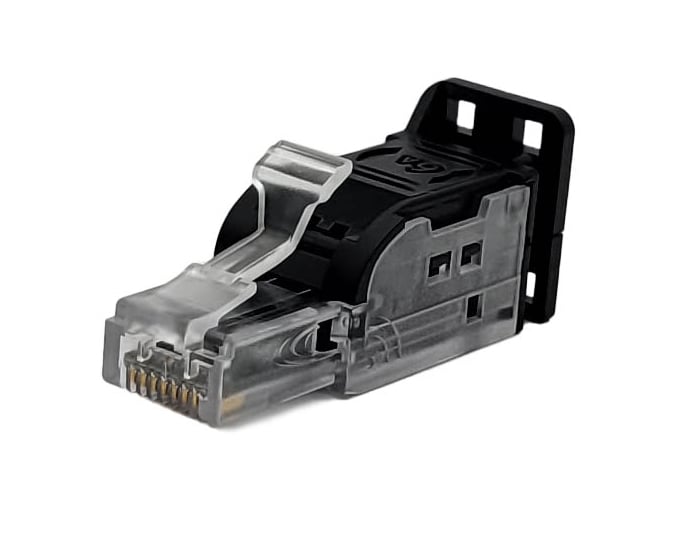 ---

RTI Brings Residential and Commercial Solutions to CEDIA Expo 2023
We're looking forward to seeing you at CEDIA Expo 2023! We will be highlighting solutions for both residential and commercial applications in booth 3612. We'll carry our "one platform, unlimited opportunities" focus, anchored by the Integration Designer 11 programming platform, which enables both auto-programming for fast residential installs and the full customization essential for commercial projects.
RTI will host a hands-on training Friday, Sept. 8 at 9:30 a.m. to show RTI integrators how to do faster more repeatable installations using Integration Designer. This training will be especially useful for dealers who haven't yet experienced the power of Installation Designer 11. Register at theCEDIA Expo website.
RTI + Blustream = Control plus AV Distribution
Visitors to the RTI booth will also experience the seamless integration of RTI and Blustream AV Distribution. Blustream is control brand agnostic, but with the deep product, sales, and distribution relationships between Blustream and RTI in the U.S., integrators benefit from a large, connected portfolio that begins with 100% customizable automation and extends to a broad range of market-leading AV distribution options.
For integrators who have not yet experienced Blustream, product manager Jason Fitzgerald will host a training on Friday, Sept. 8 at 11:00 a.m. to show how Blustream delivers solutions to maximize integrator opportunities in each of the five pillars of AV distribution: extension, splitting, switching, matrixing, and converting. Jason will show how the Blustream portfolio addresses each of these to help integrators do more, do it better, and achieve smarter installations. Register at theCEDIA Expo site.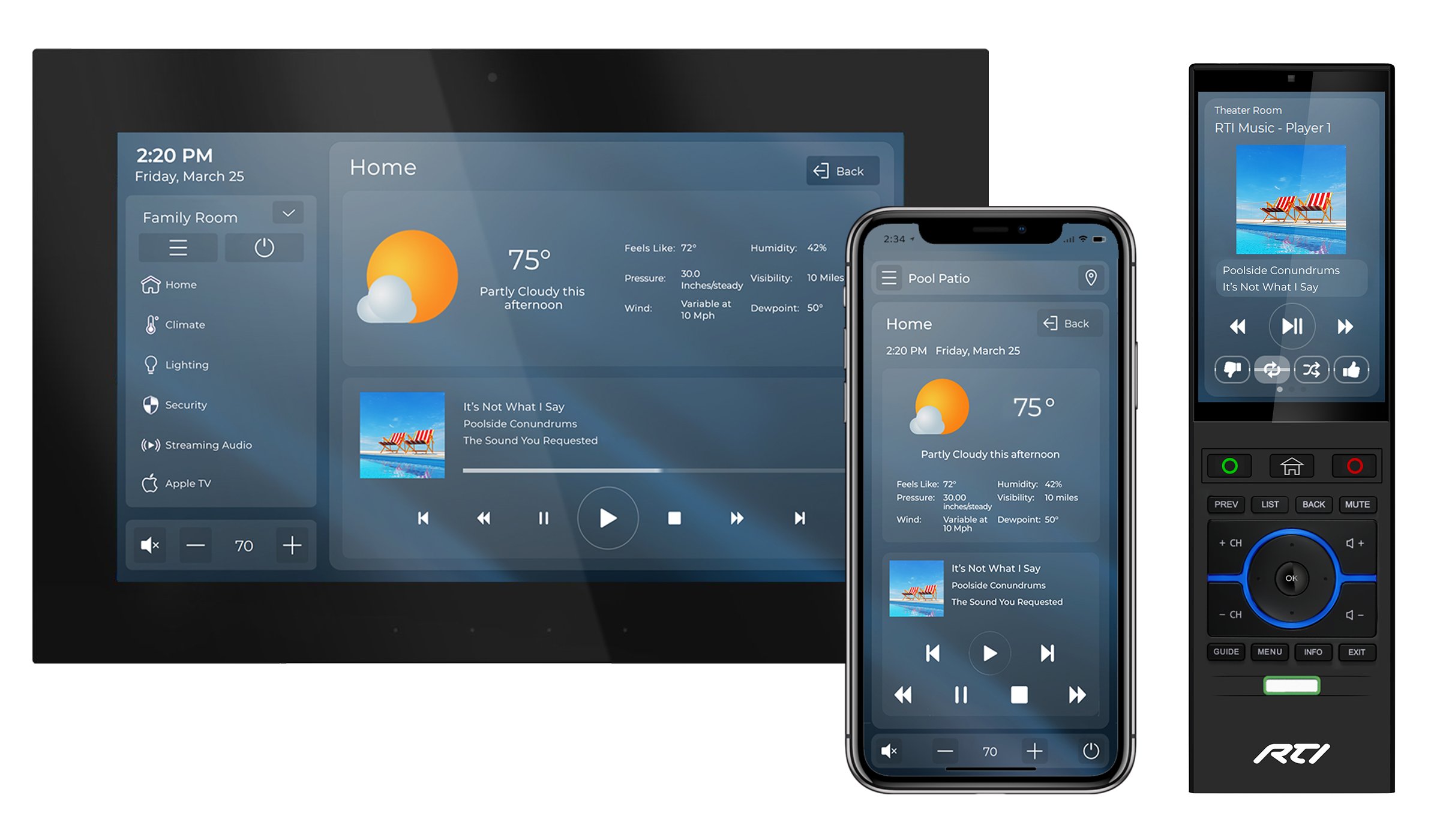 ---
---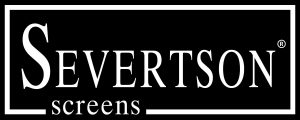 Severtson Launches Perforated Broadway Series Thin Bezel Fixed Frame Projection Screen Solutions
Severtson Screens, a global leader in innovative and quality projection screens for the home theater, commercial, pro AV, and cinema markets, is pleased to announce the launch of a white, perforated, acoustically-transparent screen option for its acclaimed Broadway Thin Bezel Series fixed frame projection screen solutions.
"After meeting customer demand for a new lower cost Broadway Series Thin Bezel collection last year, they then asked for a perforated version, and we are proud to deliver," said Aaron White, Home Theater & Pro AV sales lead at Severtson Corp. "Now available with an acoustically transparent option in seven screen sizes ranging from 100- to 165-inches, Broadway is a complete collection of fixed frame projection screens that offer a sturdy extruded aluminum frame with a 3/8-inch visible border for a fully maximized viewing area. They are excellent solutions for any home theater, office, conference room, sports bar, or other venue needing a modern, high-performance projection screen. Broadway's appearance does not distract from the projected content, but instead quietly enhances the viewing experience with its perfectly tensioned viewing surface and precision-aligned black velvet frame."
The Broadway Thin Bezel Series' durable, aluminum frame offers the thinnest visible bezel that Severtson Screens can provide, offering a clean, sharp appearance that maximizes the viewable area. Each screen is manufactured to the same high standards as Severtson's large cinema screens installed in theaters worldwide. Customers can choose from Severtson's perfectly tensioned screen materials that will take the viewing experience to the highest levels of performance available in the market today. Broadway Thin Bezel Series material choices include: Broadway White (1.1 gain) and Broadway Grey (1.0 gain).
For more information, please visit www.severtsonscreens.com, call 480-610-5155, or email sales@severtsonscreens.com.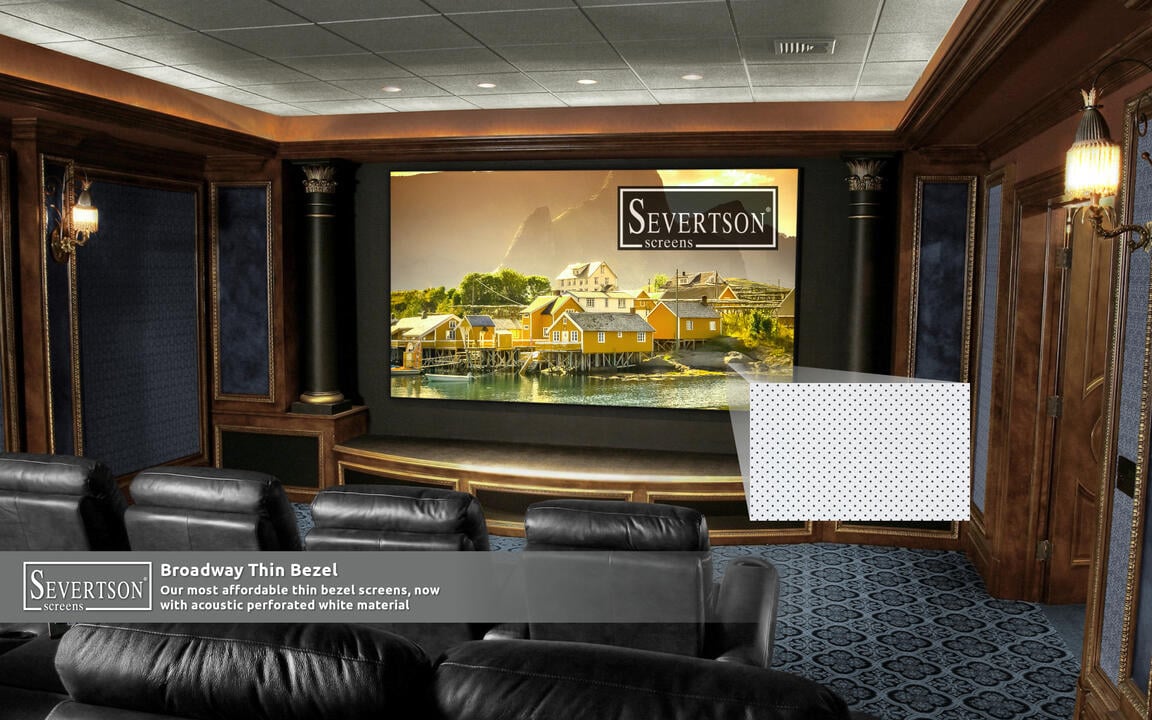 ---

Technology Partner Updates
MXA920 Plugin for Q-SYS Designer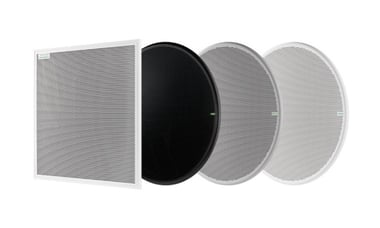 In response to frequent customer requests, we have developed a new plugin to ensure smooth integration and operation of MXA920 Ceiling Array Microphone(s) with the Q-SYS Platform.
The MXA920 plugin for Q-SYS Designer is now available for download via our product page on the Shure website.
Shure & Poly: New Certified Solution for Microsoft Teams Rooms on Android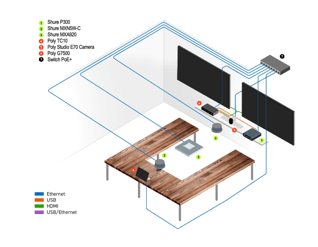 Expand quality audio to large spaces with the Shure Microflex Ecosystem and leading conferencing systems from Poly. Our joint solution represents the first multi-vendor certification for large Microsoft Teams Rooms on Android, seamlessly integrating video, compute, and DSP audio devices to ensure an optimal experience in large spaces.
The certified solution comprises the Poly G7500 Modular Video Conferencing System, Studio E70 Camera and TC10 Controller paired with the Shure MXA920 Ceiling Array Microphone, IntelliMix P300 Audio Conferencing Processor and MXN5W-C Networked Loudspeaker.
The Shure & Poly technology partnership now provides you a range of scalable and flexible options for Microsoft Teams Rooms on both Windows and Android.
---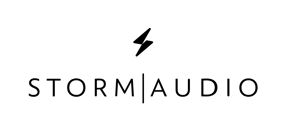 Immerse Yourself In StormAudio's Live Demonstrations At CEDIA 2023
StormAudio's new ISP Evo 32 AoIP surround sound preamp/processor will be featured in the first-ever demonstration of a high-channel count immersive theater system using AES67 Audio-over-IP (AoIP) at CEDIA Expo 2023. Partnering with Seymour-Screen Excellence, Grimani Systems, and RowOne Entertainment Seating, this one-of-a-kind demo in Sound Room 10 should not be missed.
Additionally, StormAudio processors will be demoed in Quantum/TPI's Room 207, L-Acoustics' Booth 4316, Wisdom Audio's Booth 3929, Pro Audio's Booth 1543, and Barco/TPI's Booth 3901.
And stop by StormAudio's Booth 1451, where the latest product, the ISR Fusion 20 Immersive Sound Receiver, will be introduced.
Find StormAudio at CEDIA Expo 2023 in Booth 1451; Sound Room 10, Room 207, Booth 4316, Booth 3929, Booth 1543, Booth 3901
---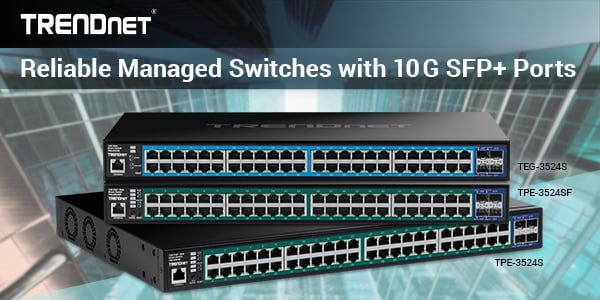 TRENDnet's 52-Port Gigabit Web Smart Switch Series offers advanced L2+ features with enhanced traffic management controls to meet the evolving demands of today's SMB networks. These managed switches with SFP+ ports each come with an intuitive web-based interface. Advanced managed switch features include LACP to increase bandwidth between switches by grouping ports together, VLANs for segmenting and isolating virtual LAN groups, QoS for traffic prioritization, port bandwidth controls, and SNMP monitoring, making these managed switches with 10G SFP+ ports powerful solutions for any SMB network. Improve voice performance by isolating and prioritizing VoIP traffic from normal data traffic with an easy-to-use voice VLAN feature.
These gigabit managed switches come equipped with RJ-45 ports that provide gigabit speeds over your existing Cat5e or better cabling. The gigabit managed switches also each offer four dedicated 10G SFP+ ports for high-speed network connections, providing a cost-effective solution in adding 10G link capability to an SMB network. The strategic design of the switches lowers energy consumption and eliminates distracting operating noise. TRENDnet's reliable managed switches with SFP+ ports offer cost-effective solutions to increase your network's throughput.
Installers and integrators can save on equipment costs and reduce installation time with TRENDnet's Web Smart Managed PoE+ Switches (TPE-3524S & TPE-3524SF) by delivering up to 30W per port of PoE power and data over existing Ethernet cables. With PoE technology, users only need one set of cables to deliver both data and power. With these two PoE+ managed switches, network PoE devices, such as high-power wireless access points, PTZ and other advanced IP cameras, VoIP phone systems, IPTV decoders, access controls, and more.
---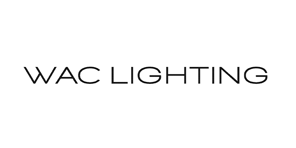 WAC Lighting Promotes the Skylar Wald Let's Beat Cancer Fundraiser
Supports The H Foundation for Basic Science Cancer Research
Created by their 9-year-old daughter to help The H Foundationsupport cancer research, WAC LightingCo-CEOs Dirk and Shelley Wald are asking the lighting and design community to support the Skylar Wald Let's Beat Cancer Fundraiser. Skylar survived a courageous battle with cancer after her diagnosis at three months old and now she wants to help other children. For many years, WAC and other lighting businesses have supported The H Foundation's efforts in leading the way to a world without cancer and supporting basic science cancer research on behalf of the Robert H Lurie Comprehensive Cancer Center of Northwestern University, one of the top cancer programs in the country. Skylar's fundraiser was motivated by having her personal story shared when Dirk and Shelley received the 2023 Rick Wiedemer Guiding Light Awardat the 2023 Goombay Bash, the annual fundraiser of The H Foundation, which was held recently at Navy Pier in Chicago.
Skylar's Story
In 2014, Skylar was diagnosed with neuroblastoma. At first, the pediatrician thought she had pneumonia. "She was having such a hard time breathing when they discovered a massive orange-sized tumor on her chest x-ray," explained Shelley. "It had grown so large it pushed her little heart below the ribcage and left her millimeters to breathe through. The doctors said we were very lucky as she could have passed in her sleep."
"The doctor said our back is against the wall; we'll have to do chemotherapy immediately," explained Dirk. After a month of chemotherapy given as emergency treatment, doctors were able to sedate her for a biopsy which resulted in a resection. "Ultimately, we were very fortunate, and it was a successful surgery," Dirk concludes. Since Skylar's surgery, she has been cancer-free.
Today, "Skylar is nine years old," continues Shelley, "She is so smart, and she has so much determination, grit, and resourcefulness. She is super creative, and has a natural talent for style and color." Skylar designs necklaces and bracelets with real semi-precious gemstones and markets them herself. A custom piece she donated sold for $1,000 during the Goombay Bash auction.
During the Walds' acceptance speech, Shelley spoke about their niece Kendal Lividini who was diagnosed with ALL Leukemia at four years old, but since there were no FDA-approved drugs for kids, for three years her parents and doctors had no choice but to give her chemotherapy formulated for adults. Kendall beat that Leukemia, but after ten cancer-free years she was diagnosed with AML, a secondary cancer doctors believed to be the direct result of the toxic treatment she had received before. Sadly, Kendal passed from that horrible disease. Years later when Skylar needed treatment, the only option was to give her the exact same toxic medicine as Kendal received.
"Why don't we have more options to care for our kids?" Shelley asked. "Because only four percent of federal funding goes to pediatric cancers. That is why thoughtfully-directed, private funding resources are so important to seeing the change we need. As parents, you never think this can happen to your kid, but it happens more often than you realize. Skylar was very lucky; not all are."
How You Can Help
Let's rally our collective support to help find cures for pediatric cancer. Please visit theSkylar Wald Fundraiser Page;to learn more about the Wald's story and to donate to this worthwhile cause.
"Dirk, Shelley, Skylar, and their family epitomize what the guiding light is about," said John Rot, President of The H Foundation. "What I learned from this family is giving, leadership, how you can influence people, and how true friends can come together can make a difference."
About the H Foundation
Since its founding in 2001 by Hortons Home Lighting and other LaGrange, Illinois-based businesses, The H Foundation and the Goombay Bash have been celebrated and supported by a sense of community. This grassroots spirit has underscored the message that "Cancer is Personal," affecting real people-- families, friends, neighbors, partners, and patrons. As the event has grown, this definition of community has broadened from LaGrange to Chicagoland to all of Illinois and beyond, driven by the individuals and businesses with direct connections in our day-to-day lives.
In 2017, The H Foundation created an opportunity to celebrate one community's unwavering and continued support. This community was not defined by geographic boundaries or blood relations, but no less a family connected to the cause. The Lighting Industry inspired the Guiding Light Award to honor companies and individuals in the lighting community for their consistent and enduring efforts to support The H Foundation's mission to fund basic science research and find a cure for cancer. WAC Lighting was presented with the inaugural award, along with Generation Lighting, Hinkley, Kichler, Quoizel and Satco. Subsequent recipients include Lighting One President Gregg Garofalo, Hubbardton Forge CEO Maria Mullen, and Hinkley former-CEO Rick Wiedemer.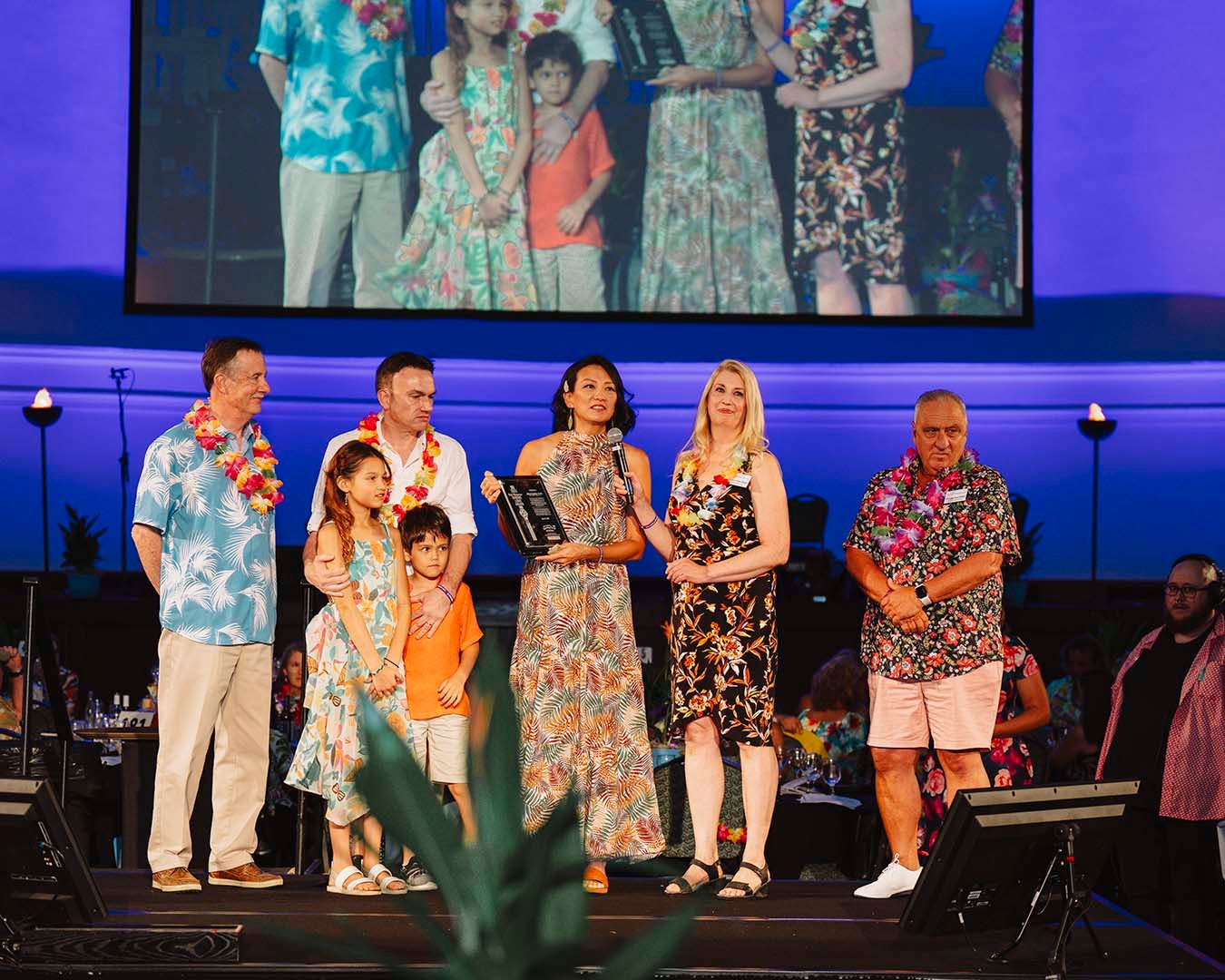 ---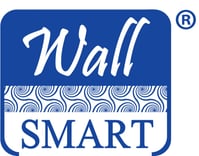 WALL-SMART Introduces Uni-inwall Universal Flush Mount for Hidden Installation of Diverse Technology
Switches, sensors, access points and other technology disappear within the wall surface thanks to WALL-SMART's new Uni-inwall concealment solution.
WALL-SMART broadens its range of attractive mounting and concealment solutions with a versatile mount that recesses any device flush with the surface of any inner wall. The prototype Uni-inwall mount is similar in concept to WALL-SMART's award-winning Universal Access Point ceiling mount but intended for retrofit installation in walls.
No matter which brand Wi-Fi device, switch, sensor or other tech component a systems integrator selects for a project, the Uni-inwall mount achieves a seamless fit and finish with the surrounding surface. This provides residential and commercial integrators with remarkable design and installation flexibility that renders otherwise obtrusive technology less perceptible, or completely hidden when the included matte white cover is applied.
The all-inclusive Uni-inwall mount features the same moisture-resistant, ventilated construction as other mounts in WALL-SMART's vast line of concealment solutions. This exceptional design and build-quality protects the residing equipment from damage, enables ease of use, and ensures uncompromised performance—all without impacting the architectural or design integrity of the home or business.
In addition to a cover, included with the recessed Uni-inwall mount are keystone panels, ½-inch, ¾-inch, and 1-inch breakouts, and a magnetically detachable back for ease of installation and service.
---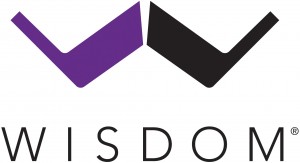 Insight Series ICI6 in-ceiling speaker
The Insight Series ICI6 in-ceiling speaker is designed for high resolution distributed audio zones, LCR channels, and also surround and overhead channels. It uses our incredible spiral planar magnetic driver for frequencies from 1200 Hz up to 20,000 kHz along with a robust 6-1/2 woofer resulting in amazing clarity, dynamics, and most importantly off axis consistency. It comes with both a round and square bezel-less grille, and there is an optional flush mount kit available directly from SeeLess.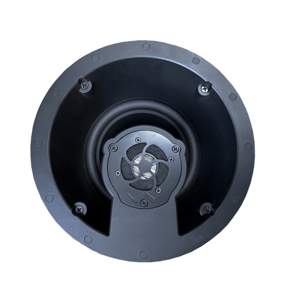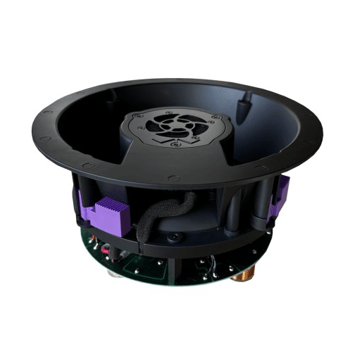 ---