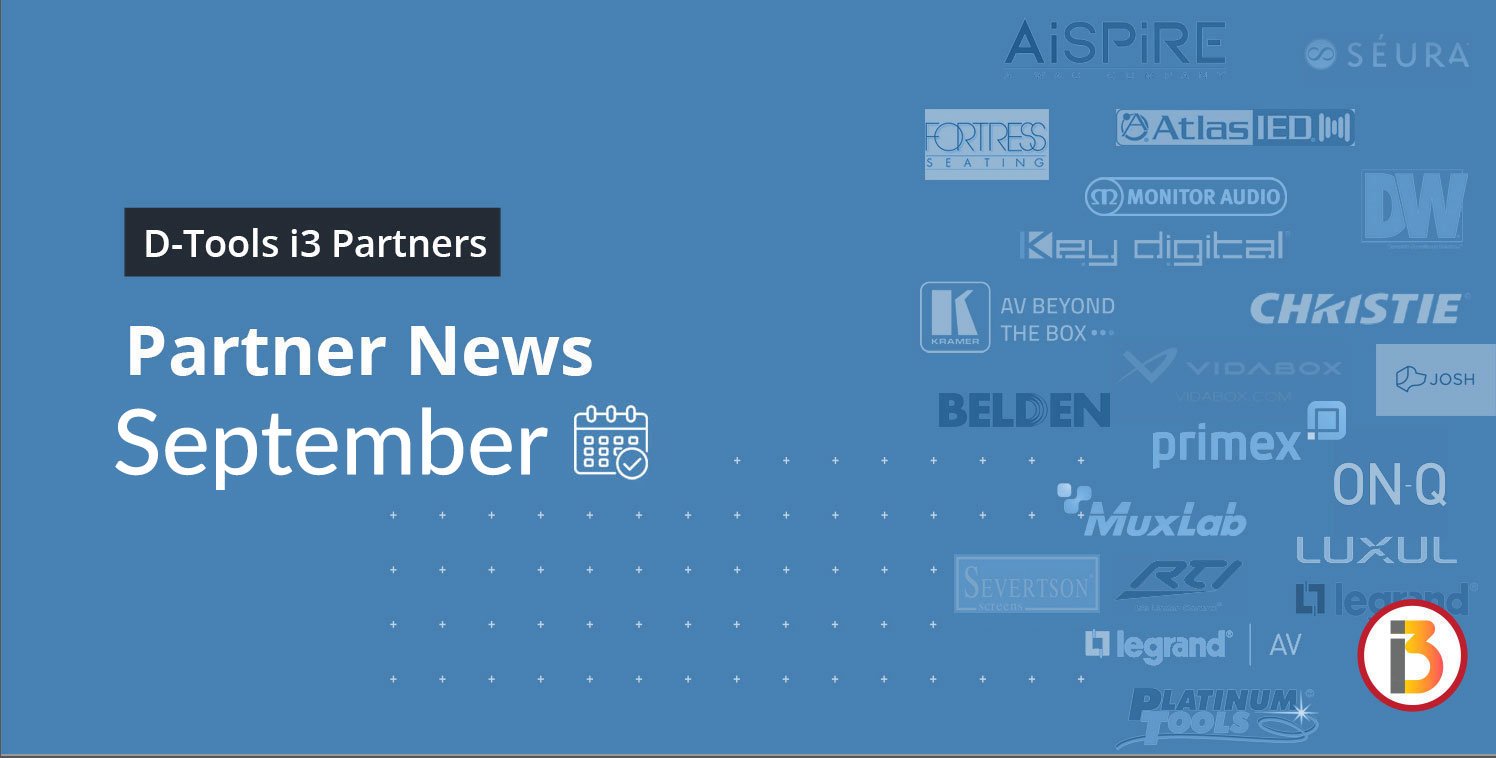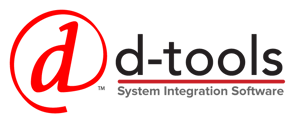 D-Tools i3 Partners realize the importance of bringing you their product information and have chosen to support the D-Tools user community by joining the program and making their product data directly available through D-Tools software. Read on for the latest supplier company news and product updates.
---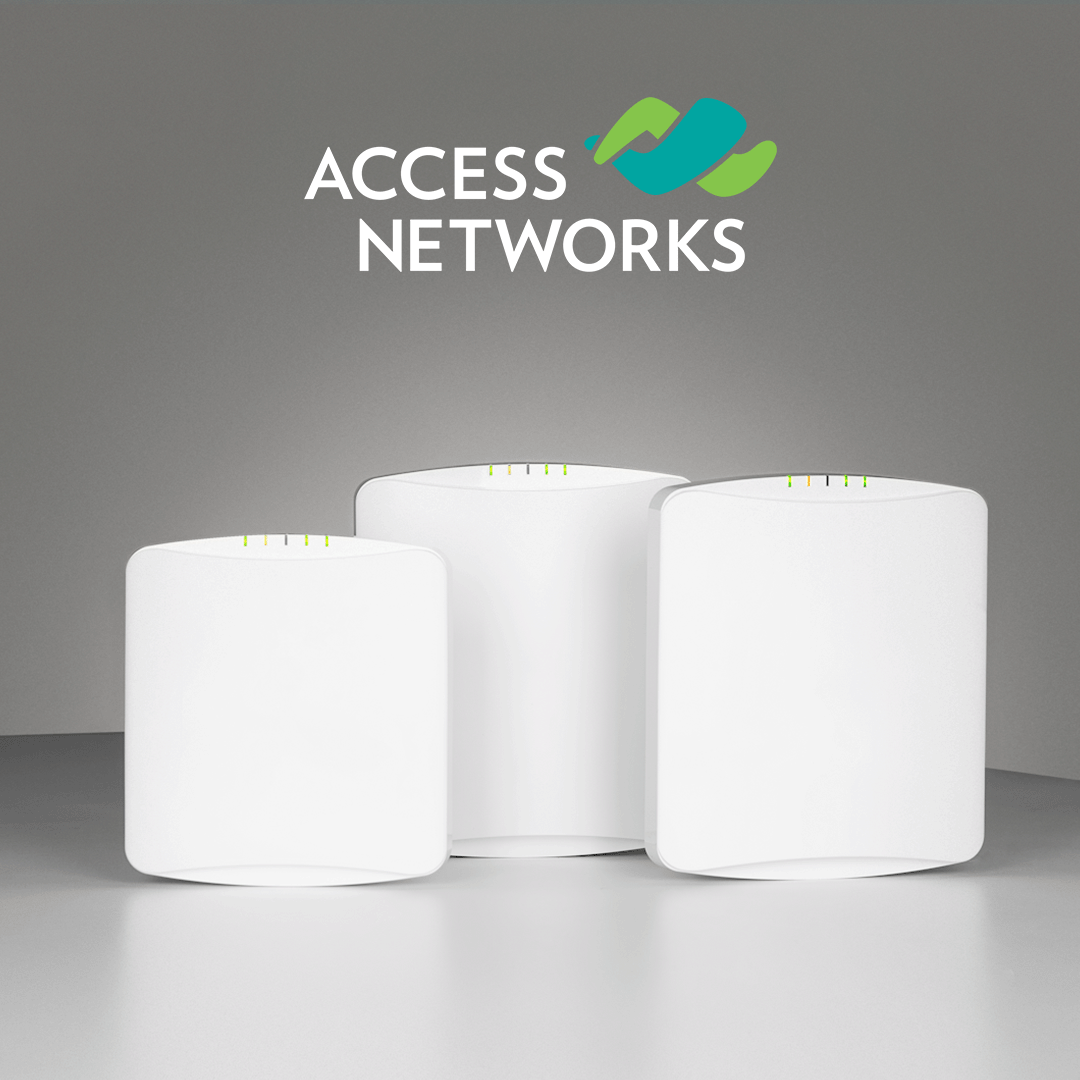 Unleash Networking Potential with Access Networks
With a complete portfolio of indoor and outdoor Wi-Fi 6 Unleashed access points, Access Networks offers high-performance Wi-Fi solutions for projects of any size and complexity. Unleashed Access Points have a built-in controller, which means they're simple to set up, easy to manage, and a great way to add a more economical yet robust solution to your network offering. Each access point is packed with industry-leading components, including patented Beamflex+ technology which adjusts Wi-Fi beams hundreds of times each second to extend signal range strength, provide interference mitigation, and increase reliable performance for a superior connected experience.
Integrators have three convenient ways to shop Unleashed access points both online on the Access Networks Portal or the Snap One Portal as well as in store at the 40 Snap One Partner Store locations across the country. Partners also earn 3 points per dollar spent on any Access Networks branded purchase in the Snap One Partner Rewards program which offers extended benefits for your business!
---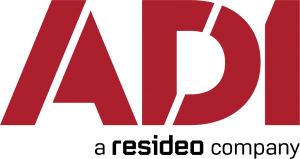 Touchless Access Control
Minimize touchpoints with a wide array of products that offer a contactless experience, from biometric readers to request-to-exit detectors.
Explore touchless access control solutions with our interactive guide.
---

AtlasIED, a leading global electronics manufacturer of audio, mass communications, and sound masking solutions, announces its partnership into the Control Concepts Supported Product Program with its Atmosphere product line.
The decision to join this program highlights the mutual commitment that both companies share in supporting AV programmers in their quest to ensure clients' needs are met while completing projects reliably and efficiently.
Tom Lureman, director of engineering and product management at AtlasIED, says of the partnership, "The Supported Products Program reinforces our commitment to consistent customer experience, high quality support, and product sustainability. The partnership with Control Concepts is another way we can make it simple to choose AtlasIED – from sales to integration, through the entire solution lifecycle."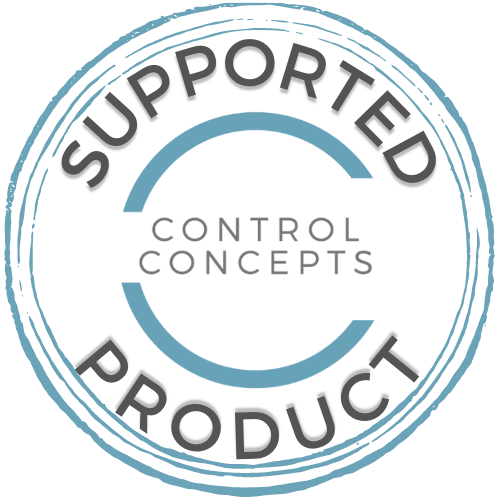 This collaboration between AtlasIED and Control Concepts will bring numerous benefits to integrators and programmers. As a Control Concepts Supported Product, Control Concepts not only commits to providing comprehensive support of the modules, drivers, and plugins that have been developed for Atmosphere, they also ensure the success of programmers who are working with the Atmosphere product in their projects. The currently supported platform integrations for Atmosphere include Crestron modules, Extron modules, and AMX drivers developed by Control Concepts, Inc.
"We are delighted to welcome AtlasIED and their Atmosphere product line to the Control Concepts Supported Product program," said Steve Greenblatt, President and Founder of Control Concepts. "AtlasIED's investment in the seamless integration of Atmosphere with Crestron, Extron, and AMX ecosystems aligns perfectly with our commitment to delivering quality building blocks for control systems while providing outstanding support for programmers in the AV industry."
Control Concepts' endorsement of Atmosphere as a supported product highlights AtlasIED's commitment to delivering cutting-edge solutions that deliver ease of integration with AV control system platforms. This collaboration sets a new standard in the industry and empowers integrators and programmers with the confidence that they can rely upon these building blocks that are fully tested, approved, and endorsed by the manufacturer and guaranteed to work with the support of Control Concepts, a company that understands the needs and challenges of AV programmers.
---

Avoid These 2 Fiber Cable Installation Mistakes
There are two fiber installation mistakes we encounter often in the field. Here, we explain what they are—and how to make sure they don't happen on your own jobsites.
1. Relaxed fiber cleaning procedures
Contamination is the biggest cause of fiber optic link failure, but installers still skip or take shortcuts on fiber cleaning.
The importance of cleaning fiber during installation can't be stressed enough. Dirty fiber is a surefire way to reduce your yield, introduce possible performance problems and increase service calls down the road.
There are many fiber cleaning options to choose from, including one-click cleaners and cleaning kits.
2. Incorrect cable pulling
Pulling a fiber cable beyond its maximum pulling force can cause cracks, kinks or breaks that impact performance.
While most fiber cables include special strength members for cable pulling, we've seen installers mistakenly pull on the jacket instead. Doing this stretches the jacket and impairs optical fibers.
When pulling fiber cable, cut some jacket off to access and pull on the strength members only—not the cable jacket or the cable itself, and never exceed the maximum pulling load.
Learn more at https://www.belden.com/Blogs/Smart-Building/2023/08/28/2-Big-Mistakes-to-Avoid-During-Fiber-Cable-Installation.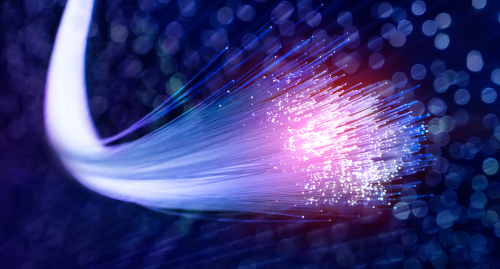 ---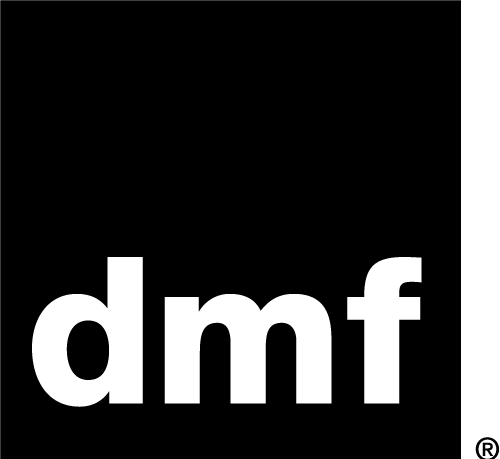 DMF has exciting iX Series Enhancements on the horizon!
This year at CEDIA Expo 2023, DMF was thrilled to debut many of the new and exciting DMF innovations that will be exclusive to the CI channel. Enhancements that include:
True Spectrum™ 98 CRI (Color Rendering Index) light modules providing industry-leading color rendering. These modules feature new LED chips that effectively display colors in their true vibrancy and richness as they appear under natural light. Available Q1 2024
New premium trim aesthetics that include Raw Brass and Anodized Aluminum finishes and are available both Flangeless and Micro Flange options. These trims offer premium materials, finishes, and performance. Both trims are machined from solid blocks and in addition to providing a beautiful aesthetic, they also dramatically reduce glare. Available Q1 2024
iX Retrofit Conversion Kits that allow the conversion of a preexisting 6", 5" or 4" fixture to a standard iX Series downlight module with either a beveled Flange, Micro Flange, or Flangeless trim option. Learn more about all of these new options now by clicking this link!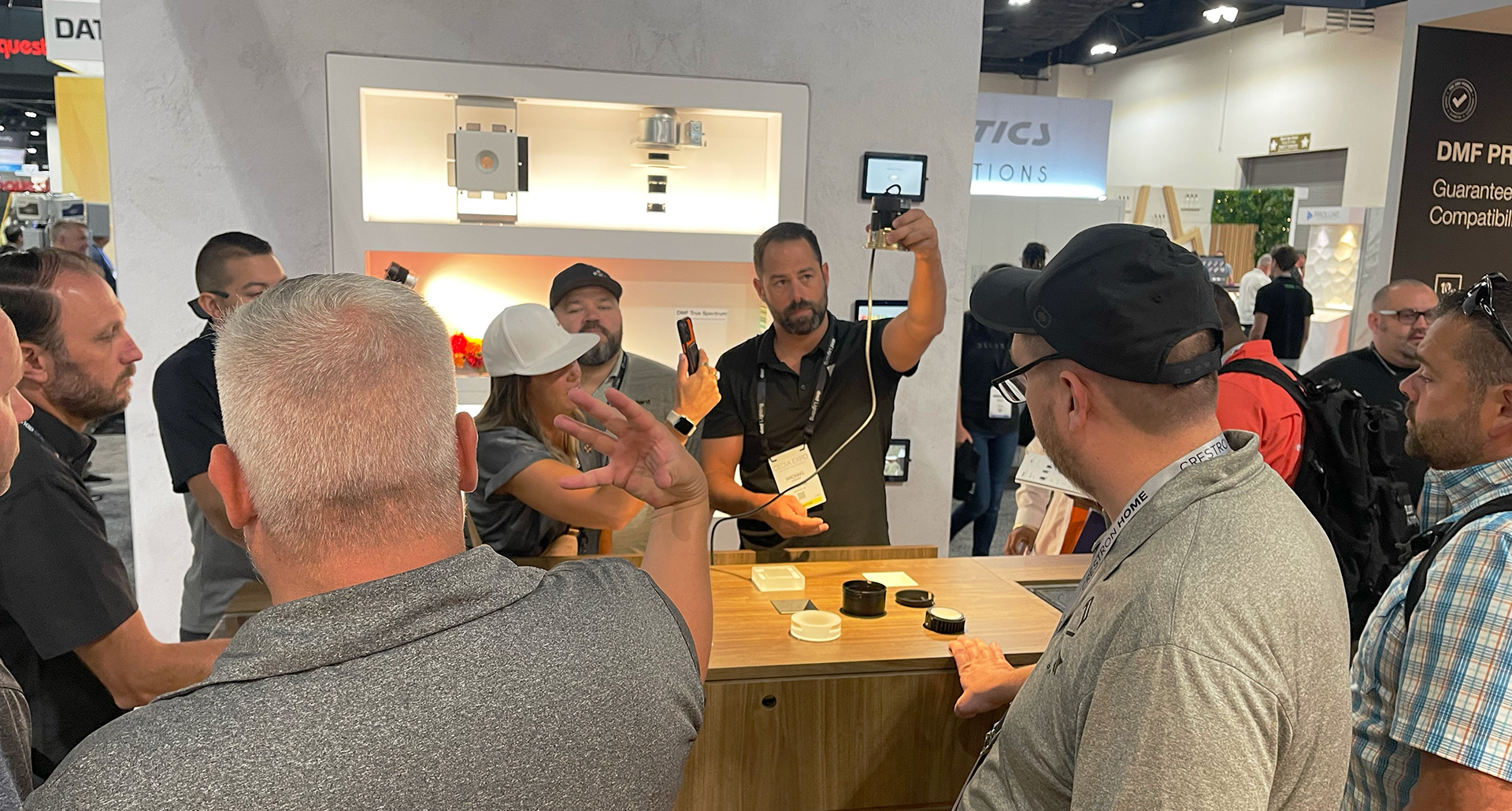 ---
Digital Watchdog Launches Blackjack Ai Appliances
Digital Watchdog (DW), announces our new Blackjack Ai appliances. The new, advanced products are the latest additions to DW's growing line of products with artificial intelligence (AI), that can categorize objects and people in real time. These innovative video analytics appliances deliver rapid ROI by adding deep learning Ai capabilities to existing video streams connected to video surveillance systems powered by DW Spectrum IPVMS. Learn more at www.digital-watchdog.com/ai.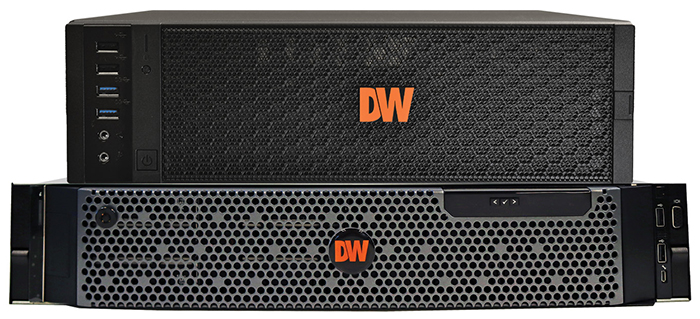 ---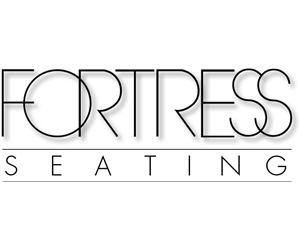 FORTRESS ANNOUNCES NEW PRESIDENT
FORTRESS, Inc.®, leader in home theater, media room, and corporate seating, announced today the promotion of Gabi Wolper to President of Fortress, Inc.
Gabi has spent the last 18 years developing a thorough understanding of the CE market as well as product development which has kept Fortress on the cutting edge of home theater seating design.
In addition to growing sales Gabi has had a major influence in the manufacturing segment of Fortress. In his new role as president, Gabi will provide the leadership for Fortress and all our partners to continue being successful.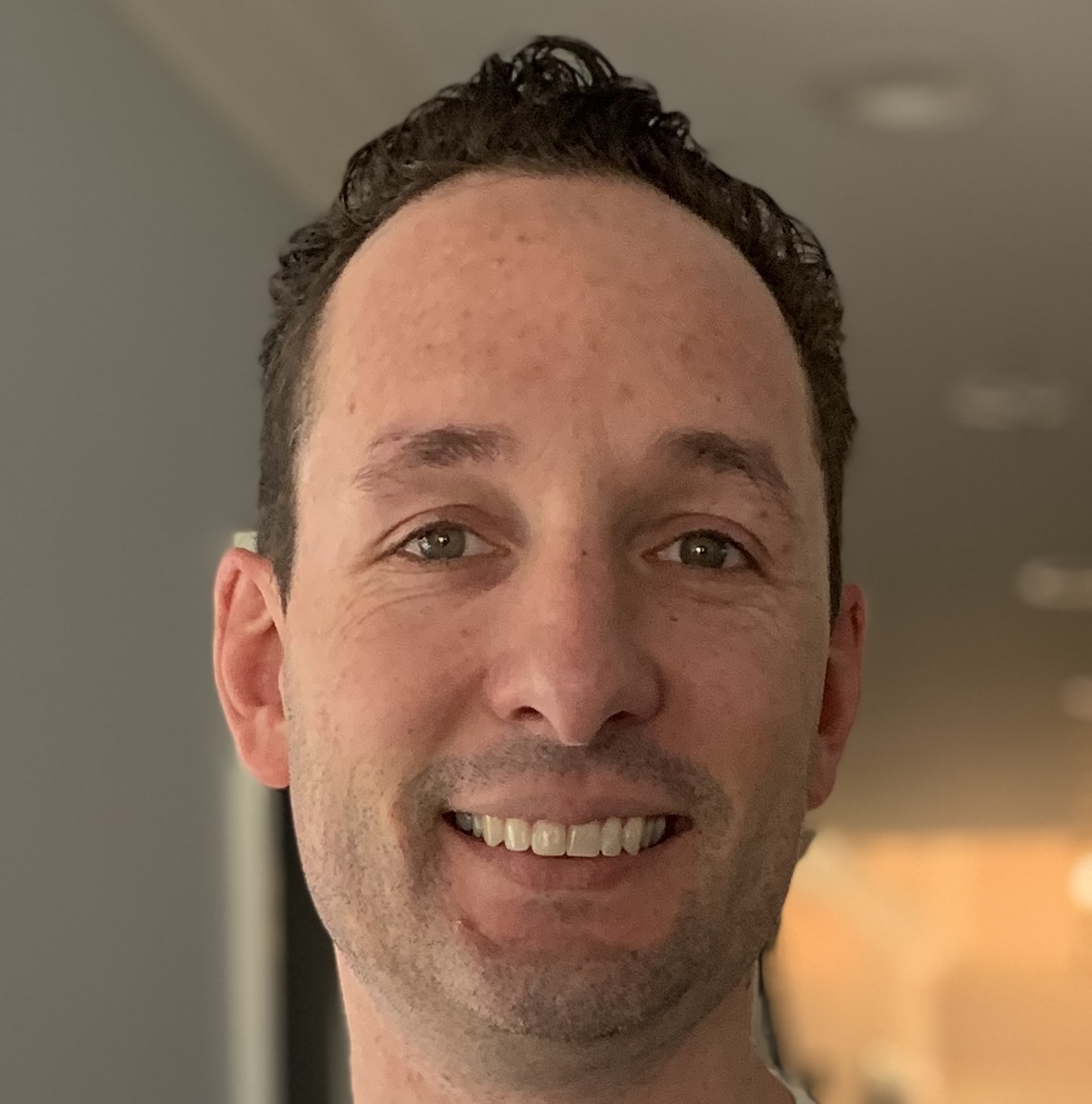 ---

1000 Series: THE LOUDSPEAKER THAT LETS EXCELLENCE TAKE CENTRE STAGE
EXCEPTIONAL LISTENING EXPERIENCES
1000 Series embodies innovation for an exceptional listening experience that speaks for itself. The sophisticated design of this range is a truly discreet alternative to a traditional audio installation in your home, for Stereo and Home Cinema use.
UNRIVALLED PERFORMANCE
Made in France, the 1000 Series solutions are equipped with the 'W' sandwich cone and Beryllium tweeter, Focal technologies renowned the world over for their performance. The sound delivered is remarkably clear and precise.
CUSTOM CONFIGURATION
These in-wall and in-ceiling loudspeakers are discreet, complementary, and can be adjusted and positioned for flawless sound spatialisation. The two Utopia products that complete the range offer the ultimate installation thanks to their performance and the way in which they were designed to be assembled together.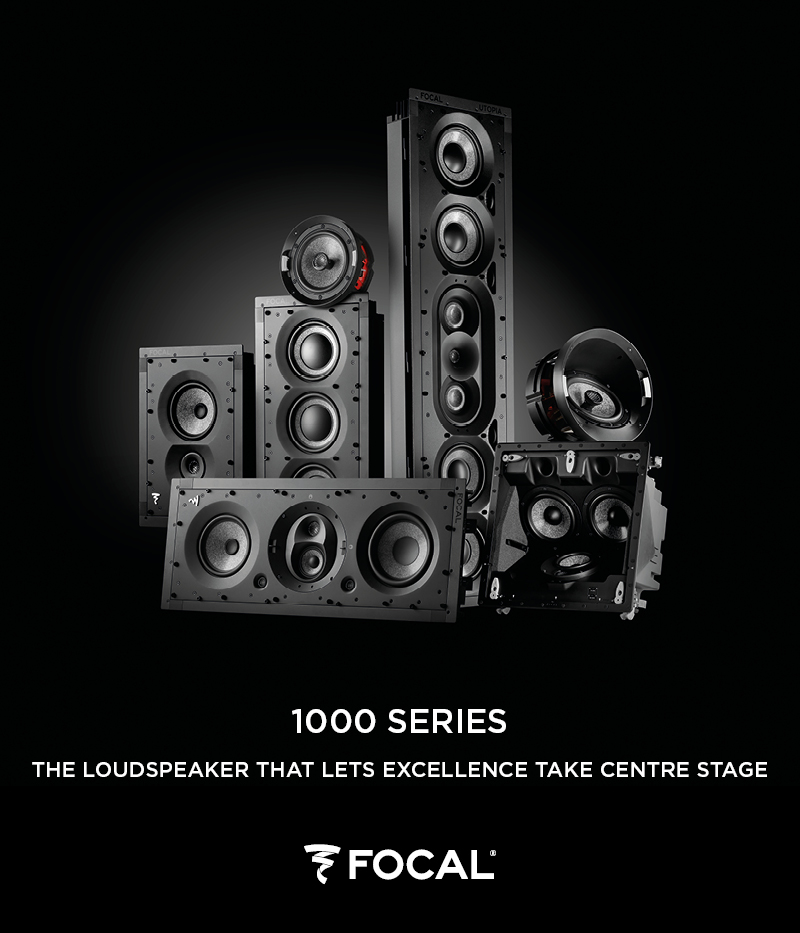 ---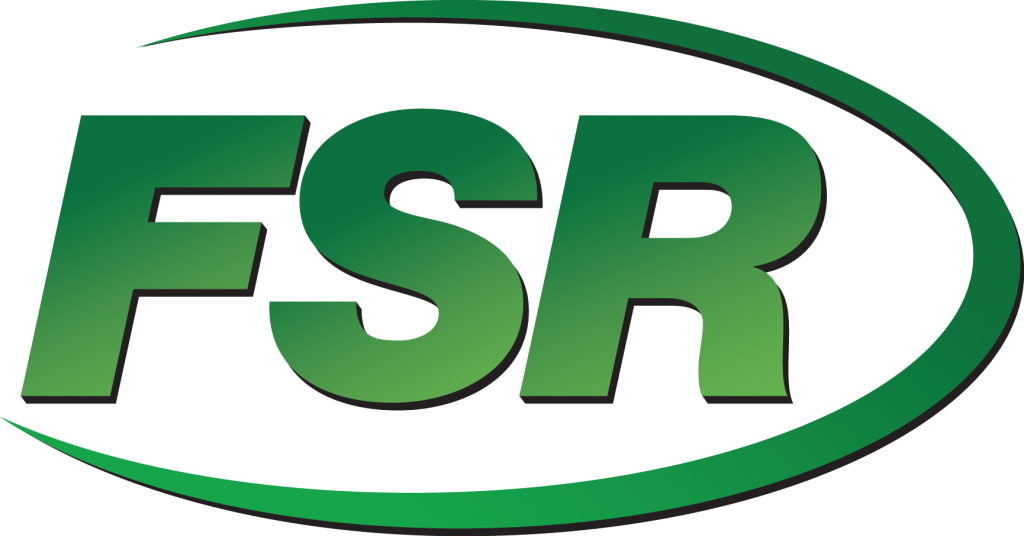 FL-400 Hinged U-Access Cover with 1/2" Brass Squared Flange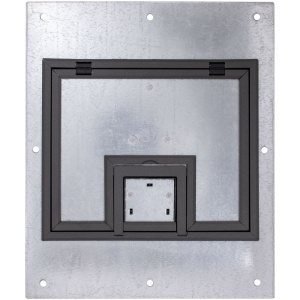 FL-500P Hinged Cover w/ 1/4" Painted Carpet Flange- Gray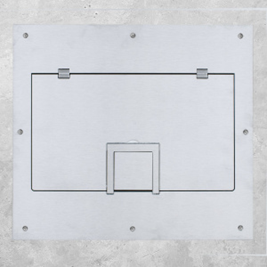 FL-600P 1/4" Solid Aluminum Hinged U-Access Tile Cover
Throughout the years, FSR has continuously evolved their floor box covers to prioritize innovative designs, durability, and aesthetics within your flooring. Their revolutionary "Tool-less" U-Access floor box cover showcases a hinged design tailored for the FL-400, FL-500P, and FL-600P, ensuring seamless access to your connections. The hinge mechanism delivers an effortless opening experience, eliminating the need for tools to open the floor box covers. Additionally, the cable access door is easily accessible by lifting the integrated U-Access handle, allowing convenient access to internal connectors and cables.
They offer a diverse selection of 13 hinged cover options, including popular choices like brass and silver carpet or wood edging, ensuring a perfect match for the designer's specific requirements. Notably, their covers are scrub water approved, making them suitable for various flooring types, including carpet, tile, and wood.
---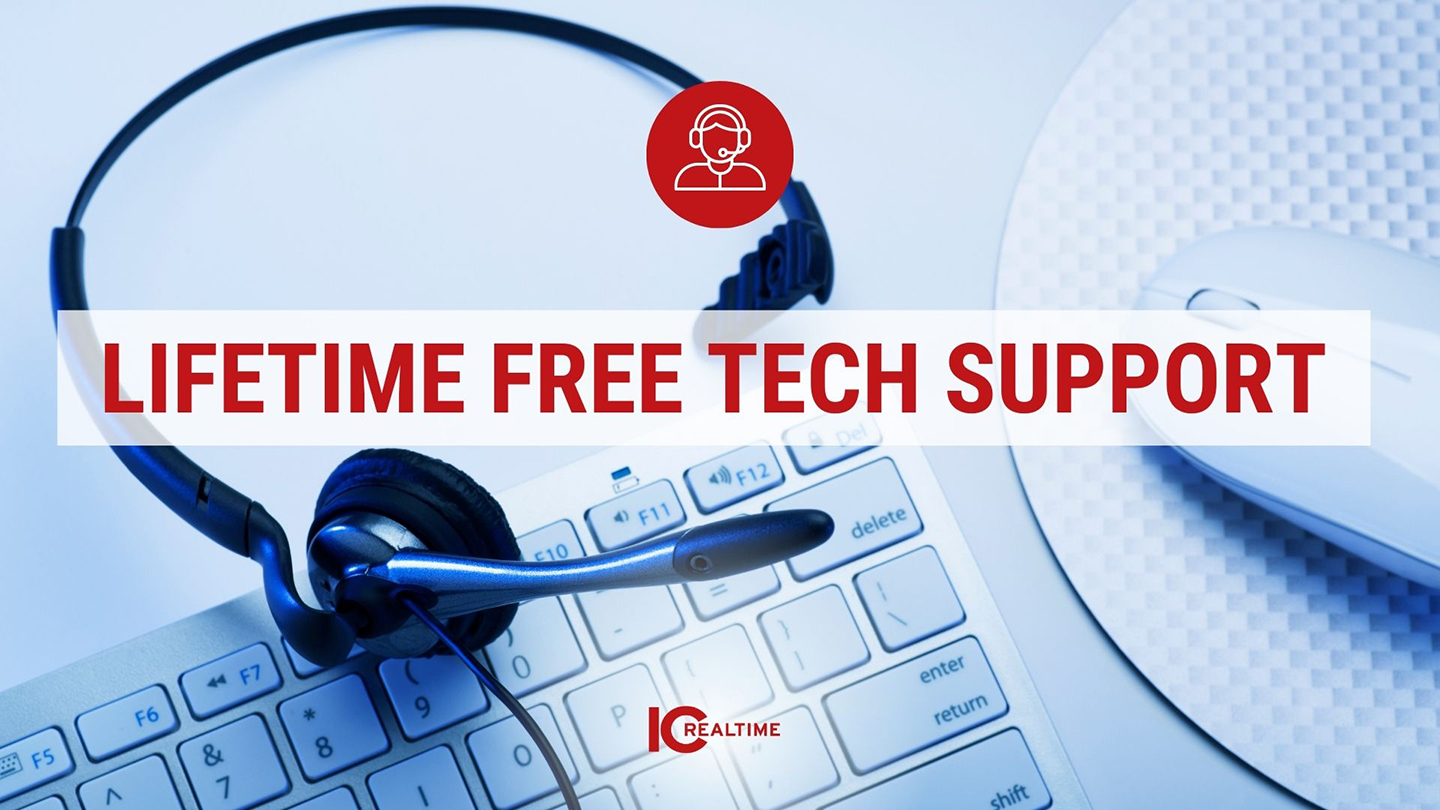 Where other security camera providers see a camera sale, we see a lifetime commitment.
With IC Realtime cameras, awesome 24/7 video is just the start. You don't only get the security industry's longest 7 and 10 year warranties, you get WHY we can offer them - the world's best build quality and reliability.
Given IC Realtime's durability, we know today's camera system users may not be the original owners. We also know that our camera integrators may get called in to service or upgrade existing IC Realtime cameras. Again, no worries - just call us. Every camera and NVR is recorded and tracked in our system. Our support crews know how to support them. If they're damaged beyond repair, or no longer made, we know how to efficiently replace them. Client ready to upgrade? We know what will work with their system. We can even suggest a system-wide upgrade path if desired.
Anything that operates 365 days and nights a year may occasionally need service or adjustment. It may get vandalized or storm damaged. No worries. No matter its age, IC Realtime's Lifetime Free Tech Support commitment stands.
This is why IC Realtime sells our own branded and use-optimized gear with the best features and dependability in each category. We "roll our own" and then put our money where our mouths are with the best warranties available. We can do free system designs knowing everything works flawlessly with everything else. Our residential IC Home InterCams™ like the Dinger Pro video doorbell and Orb Outdoor not only work with our free phone apps, they can be added to our NVRs just like any other IC Realtime IP camera for totally private, long-term storage with no monthly charges.
When IC Realtime says Free Lifetime Support, we mean it. Call and discover why IC Realtime dealers love us.

---

Jabra's new Panacast 50 Video Bar System is now available!
Our award-winning PanaCast 50 is an all-in-one video bar room system with intelligent AI experiences and an onboard compute for an easy-to-use & engaging meeting room solution. Imagine meetings that started smoothly and kept everyone engaged from the word go. Now stop imagining it and start believing it, because that's exactly what PanaCast 50 Video Bar System (P50 VBS) is designed to do. It combines our PanaCast 50 video bar, featuring world-leading professional audio and unique 180° field of view, with an advanced Android processor, for future-ready, no-laptop-needed instant collaboration.
---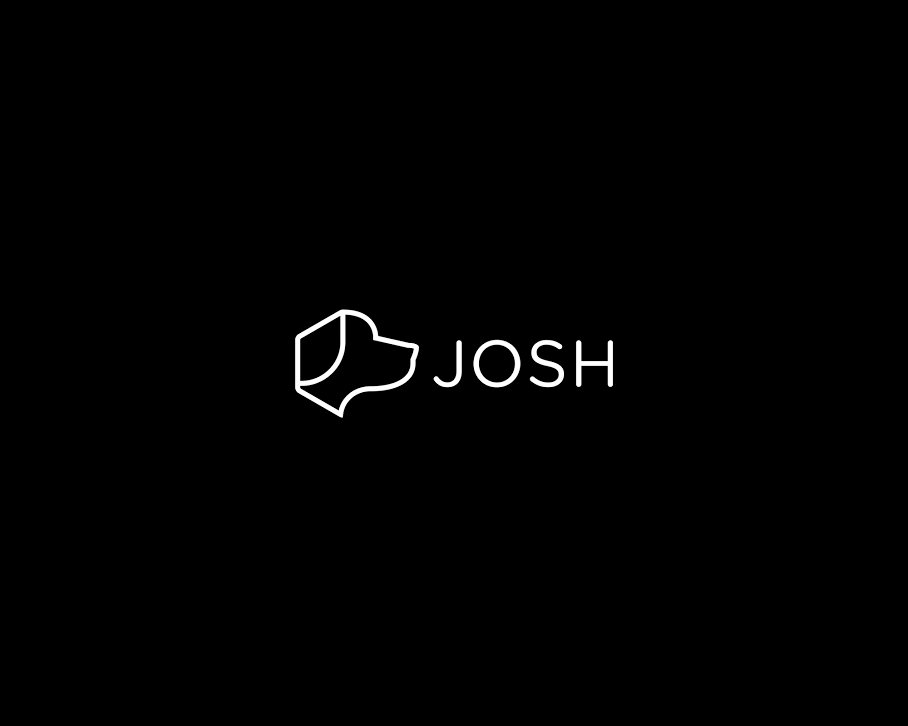 Josh.ai, the leader in artificial intelligence for the custom channel, made significant strides in transforming interactions within connected environments, as demonstrated at CEDIA 2023. The company introduced a new hardware product, Josh One, a substantial update to the Josh Android App, along with exciting new integrations with AppleTV, Schlage, Genie, and more.
Josh One - Advanced Home Control with AI
Josh One expands the Josh.ai product lineup, delivering unprecedented value, and introduces the industry's first AI-driven platform for home control, aiding in system installation, configuration, and automation. This development underscored Josh.ai's evolution into a comprehensive home intelligence platform and its commitment to its network of over 1,500 certified dealers.
Scalable Software and Experience-Oriented Pricing
Josh.ai revolutionized its software model, offering increased flexibility for partners and lowered entry barriers for customers. The pricing structure aligns with the user experience provided by the hardware. Entry-level Josh One systems start at just $10 per month, while for those seeking a more immersive voice experience, Josh Micro systems are available at $30 per month.
System Design and Scalability
Josh.ai has revamped its software-as-a-service offering, aligning it with the number of controllable devices on a project. Josh One and Josh Micro now support up to one hundred devices, with the ability to scale to two hundred. Premium projects, on the other hand, will utilize Josh Core, which starts at five hundred devices and can scale to over one thousand.
Android App 5.0 and New Partnerships
Josh.ai's updated Android app offers enhanced mobile control, providing seamless access to custom dashboards, devices, areas, scenes, and more. The company also introduced partnerships with Schlage Locks and Genie Garage Doors for enhanced home security. New integrations and updates included AppleTV, AVPro, Samsung, and Somfy, expanding the smart home ecosystem.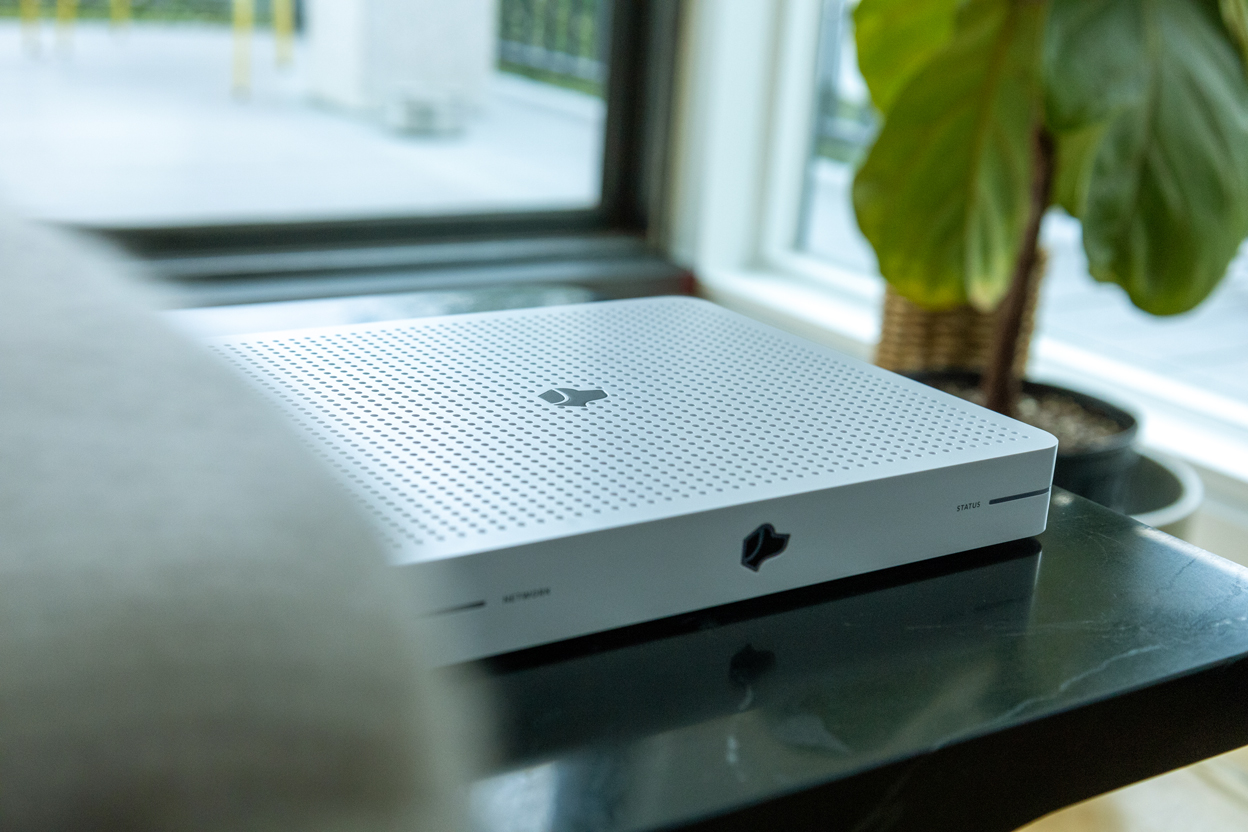 ---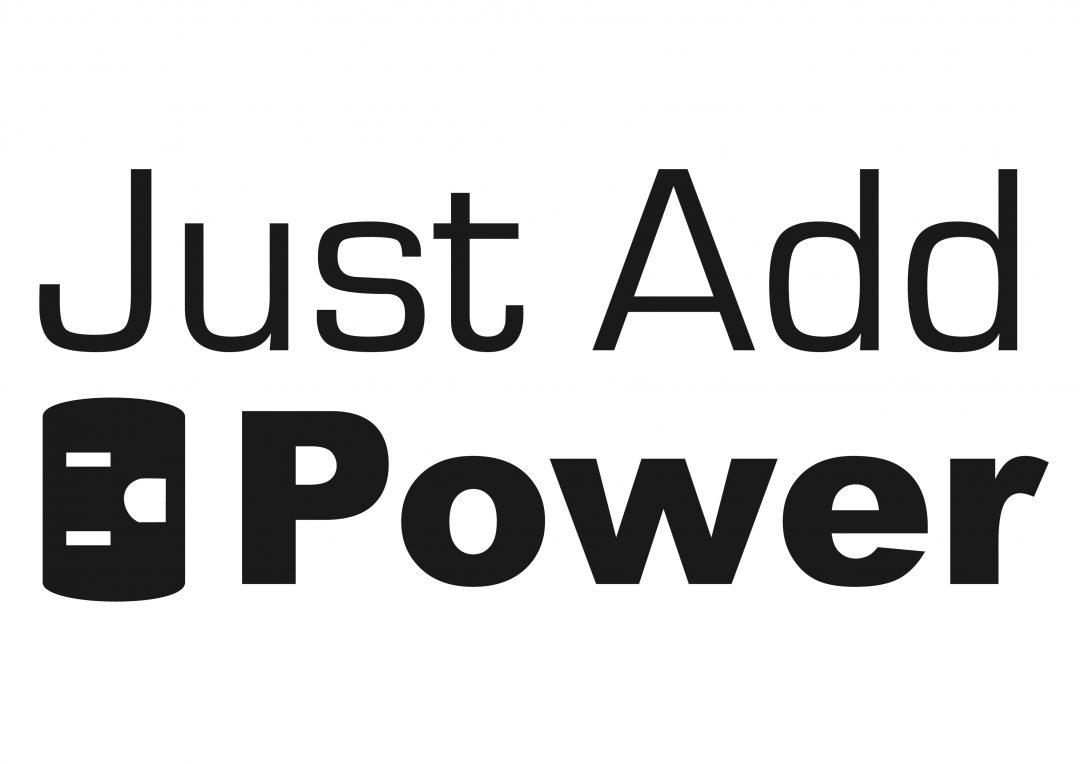 MaxColor 4K60 Series 2 Takes Home Best of Show and CE Pro BEST Awards at CEDIA Expo 2023
MaxColor 4K60 Series 2 solutions include all the features and benefits of the MaxColor 4K60 Series 1 products, with even more capabilities to support most robust applications. With the MaxColor Series 2, 4K60/4:4:4/36-bit-color video can be distributed over a 1GB managed network using CatX (Cat 5e minimum) cable or fiber cable, so integrators can use the cable that best fits their projects. It also boasts power over USB-C that can support KVM or a USB web camera signal over IP. With the new ARC feature from Just Add Power, installers can easily send audio from a TV connected to a MaxColor 2 receiver across the network to another MaxColor 2 receiver — connected to an audio-video receiver or another ARC-enabled amplifier — making project design even easier and more flexible.
The MaxColor 4K60 Series 2 transmitter and receiver provide integrators with an affordable and scalable 4K UHD distribution platform to support today's 4K source content natively with high frame rates over existing network infrastructures. MaxColor offers high-frame-rate, deep-color, and 4:4:4 chroma support to ensure that what is seen on the screen matches the output of the source with no subsampling or downscaling. The series delivers zero detectable latency, instant and seamless switching, 4K up- and downscaling, and HDR management, while supporting all lossless audio formats and HDR10+, HLG, and Dolby Vision for the best viewing experience.
To date, the MaxColor Series 2 has won four industry awards. In addition to the CE Pro BEST and Residential Systems Best of Show awards at CEDIA Expo 2023, it also has won an ISE 2023 Best of Show from Sound & Video Contractor magazine and an InfoComm 2023 Best of Show from AV Technology.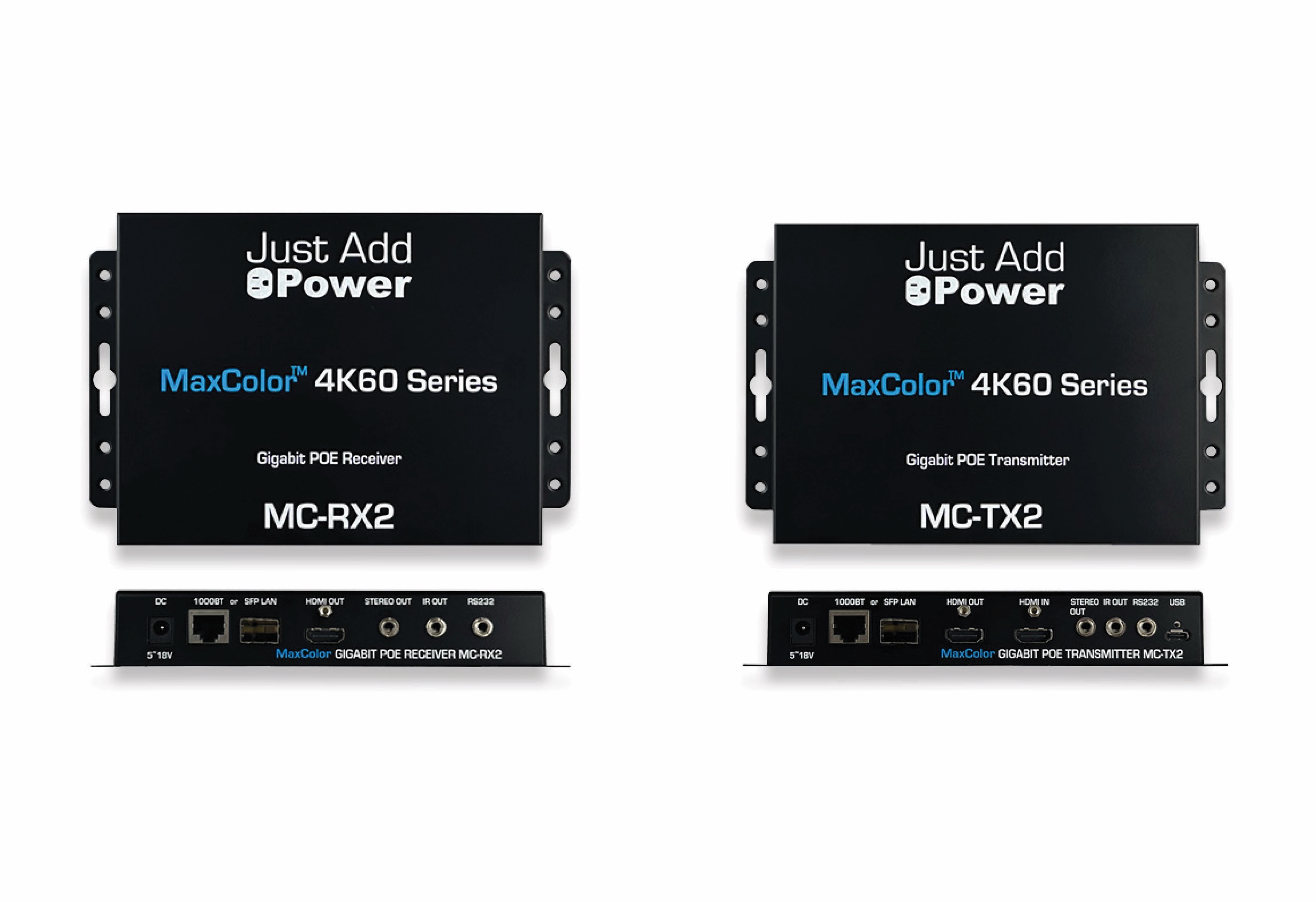 ---

JVC is proud to reveal a completely free firmware update for its current line of D-ILA projectors that includes the second generation of the company's acclaimed Frame Adapt HDR to deliver a significant boost in HDR picture quality. With the firmware update Frame Adapt HDR, which analyzes HDR10 images on a frame-by-frame basis and performs optimum tone mapping, provides higher quality than ever and a more three-dimensional picture. The update will be available in mid-November. Frame Adapt HDR instantaneously analyzes the peak brightness of HDR10 content for each scene or frame using a unique algorithm to automatically adjust the dynamic range to the optimum for video projection. This function dramatically improves the reproducibility of HDR content on projectors and has been highly praised by home theater fans around the world. 
Additionally, for the DLA-NZ9/RS4100, DLA-NZ8/RS3100 and DLA-NZ7/RS2100, which are equipped with JVC's unique BLU-Escent laser light source technology, the light source adjustment steps have been increased from three steps to 100 steps. This allows the brightness to be set more precisely according to usage.
We are excited to announce a $2,000 price reduction on the Procision Series DLA-NZ7 and Reference Series DLA-RS2100 to $8,999.95. They feature JVC's proprietary 8K/e-shift technology that enables the input and display of 8K high-definition images, while JVC's BLU-Escent laser light source reproduces images with amazing precision and dynamic range on large screens.
JVC was honored with receiving the AVS Forum "Best of CEDIA" Award for our DLA-NZ9 as well as Projector Central's CEDIA EXPO "Best of Show" Award for our LX-NZ30B/W. At JVC we take great pride in producing top of the line projectors and making sure our customers are provided with best-in-class visuals.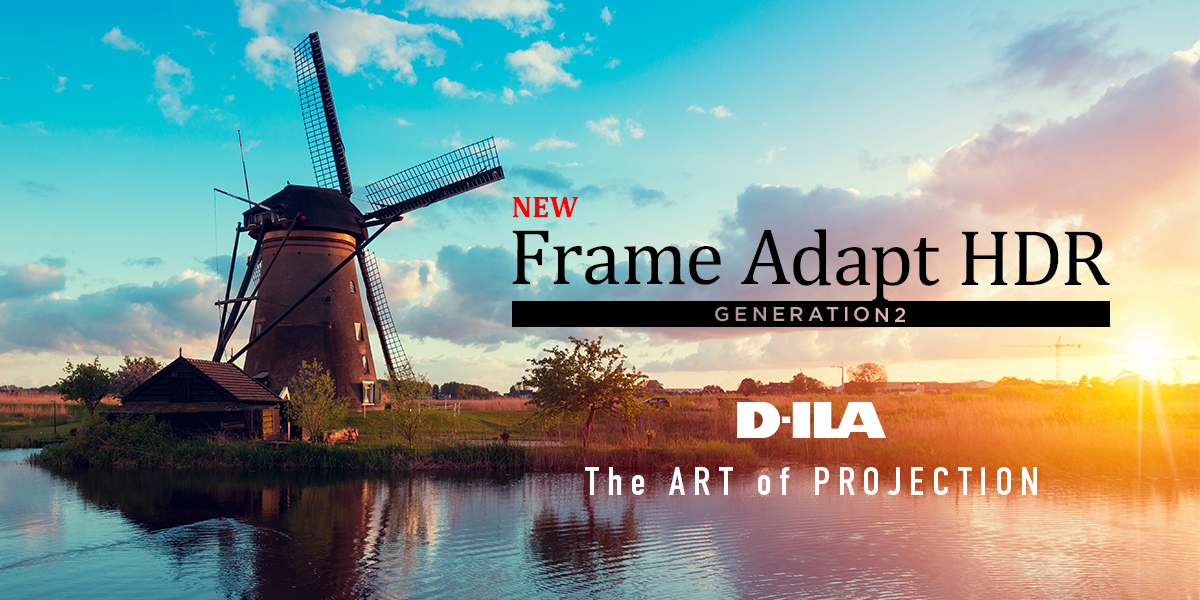 ---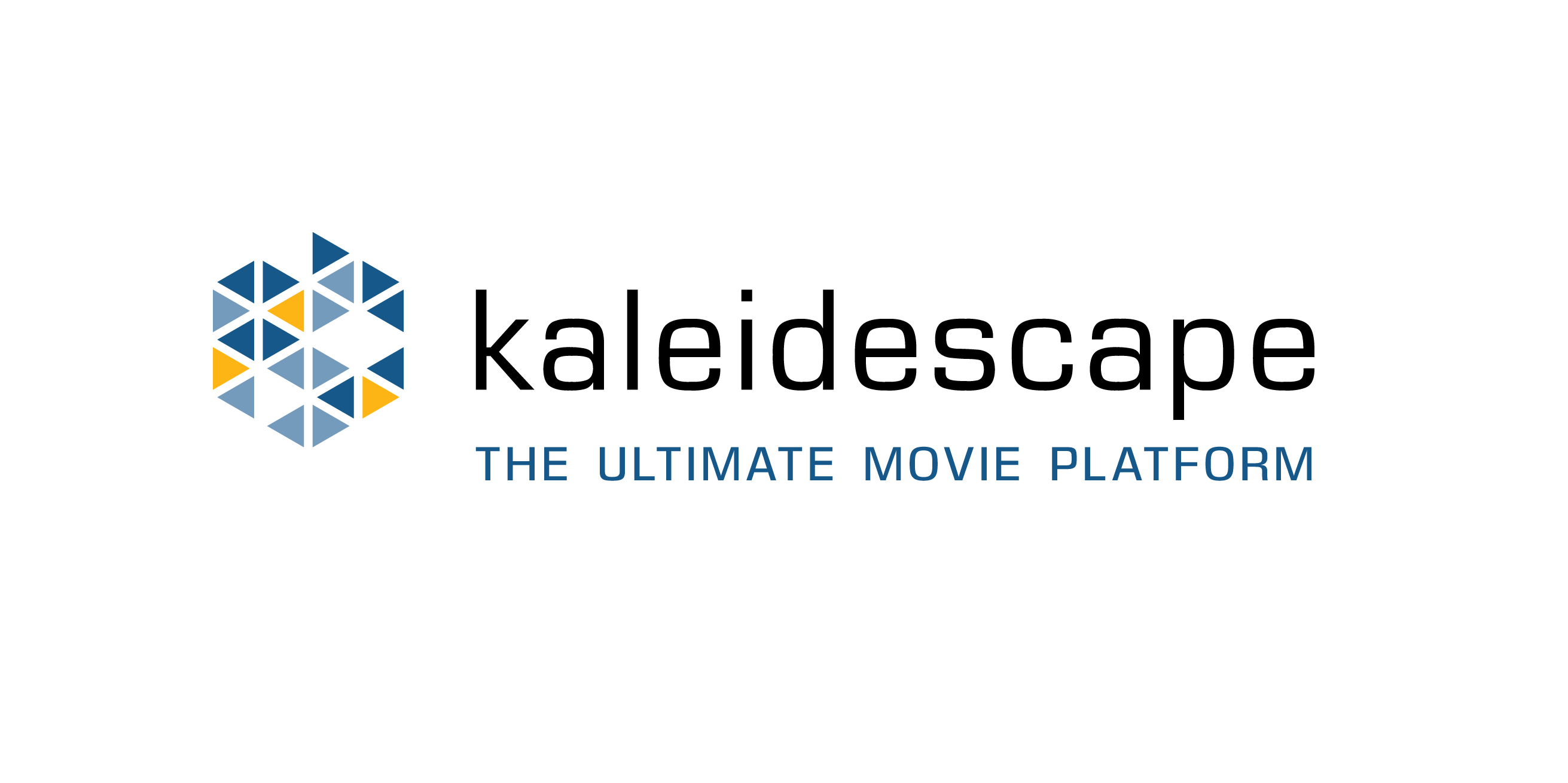 Kaleidescape, maker of the ultimate movie platform, announced the availability of its new Terra Prime movie server product line. Terra Prime features an all-new board design with faster processing power and faster network – the only dedicated movie server with 2.5 Gigabit Ethernet. The new servers are available with either high-capacity hard drives or fast solid-state drives.
"Kaleidescape's new Terra Prime movie servers support lightning-fast movie downloads and can serve more Kaleidescape high-bitrate 4K movies concurrently to multiple screens," said Tayloe Stansbury, Kaleidescape chairman & CEO.
Kaleidescape Terra Prime SSD Movie Servers
Terra Prime SSD movie servers are the fastest and quietest movie servers available, ideal for yachts and large installations. Terra Prime SSD downloads Kaleidescape high-bitrate 4K movies in as little as four minutes and serves up to 25 simultaneous playback zones. Terra Prime SSD 31TB stores approximately 500 Kaleidescape high-bitrate 4K movies and the 8TB model stores roughly 125 Kaleidescape high-bitrate 4K movies.
Kaleidescape Terra Prime HDD Movie Servers
Terra Prime HDD is a next-generation high-capacity movie server. It can download a Kaleidescape high-bitrate 4K movie in as little as eight minutes and serves up to five simultaneous playback zones (compact) or up to 10 simultaneous playback zones (full-size). Terra Prime HDD 88TB stores approximately 1,450 Kaleidescape high-bitrate 4K movies and the 48TB stores roughly 800 Kaleidescape fidelity 4K movies. The Terra Prime HDD 22TB stores approximately 350 Kaleidescape fidelity 4K movies and the 8TB stores roughly 130 Kaleidescape high-bitrate 4K movies.
To learn more, visit:
https://www.kaleidescape.com/systems/movie-players-servers/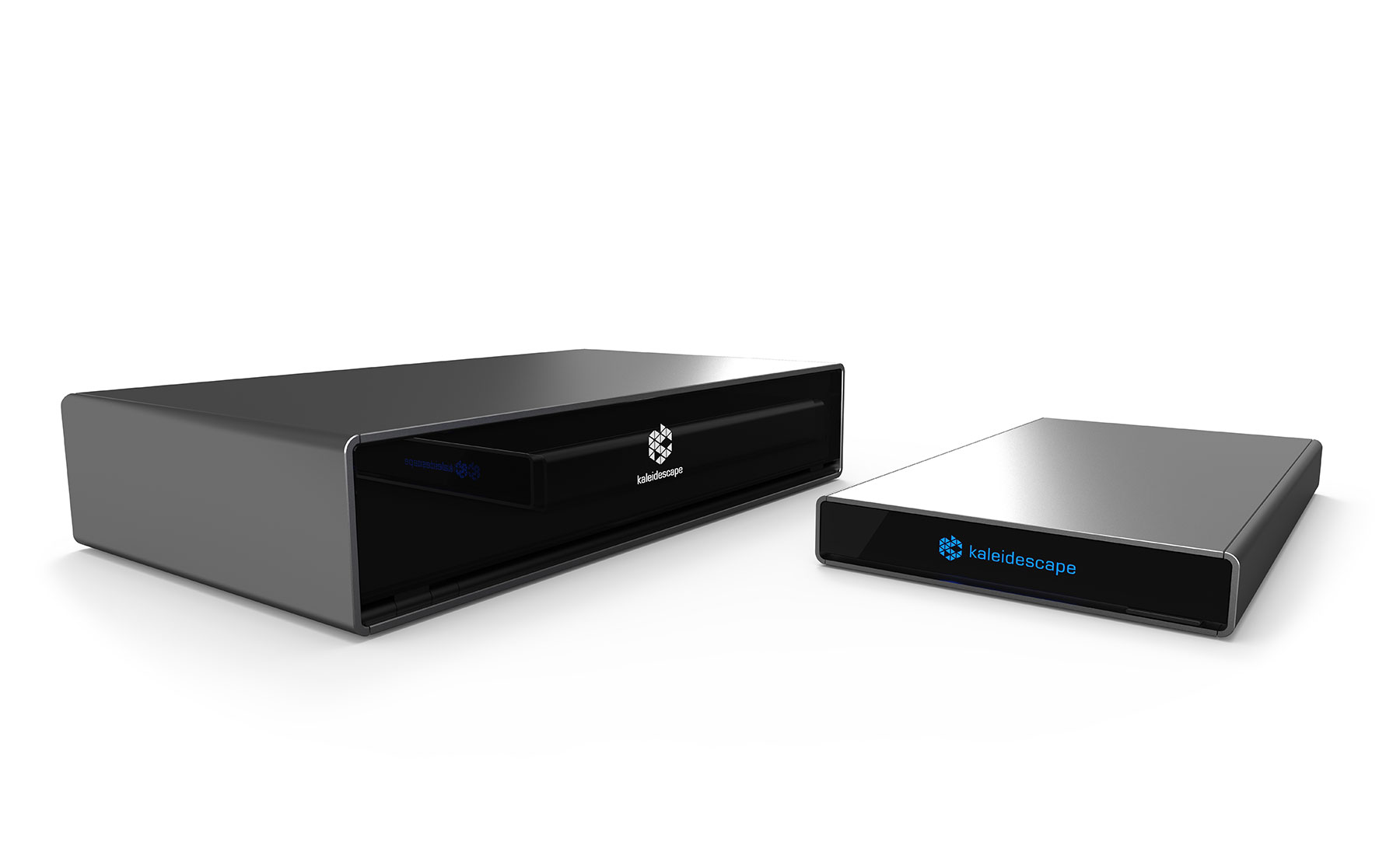 ---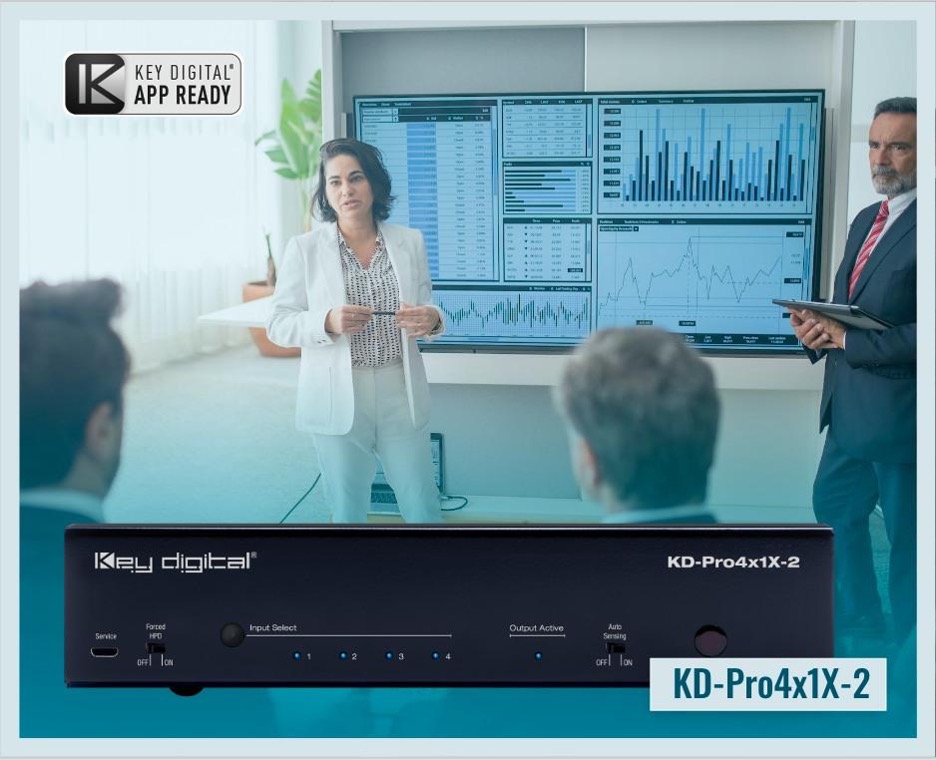 KD-Pro4x1X-2
4 Input Pro Series HDMI Auto Switcher with Web UI
Key Features:
Connect 4 sources into a single HDMI input port on display or projector
Supports 4K HDMI signals up to 18Gbps with HDR, HDCP 2.2, and surround audio up to Dolby® 7.1, Atmos / DTS-HD
De-embeds audio for ease of integration with audio systems and soundbars
Auto switching or control by Web UI, free iOS app, IP, push-button, included IR remote, RS-232, voltage trigger
INTRODUCTION
Key Digital® KD-Pro4x1X-2 is a 4K/18G HDMI switcher with analog and digital audio de-embedding, auto switching, and app-ready controllability. Designed for professional audio video installations in conference rooms, huddle spaces, classrooms, theater and gaming spaces, it enables multiple video sources to connect to a single video display. Analog (3.5mm & balanced/unbalanced) and digital (optical & PCM) audio de-embed ports may feed audio of the selected source into and amplifier, DSP, or sound bar. Integrating KD-Pro4x1X-2 with KD-AMP220 will enable an app-ready all-in-one solution for control of video switching with sound and speech enforcement. KD-Pro4x1X-2 supports all SD, HD, VESA and Ultra HD/4K video standards with HDR header information included in a variety of 4K EDID handshakes. In addition to IR, RS-232, and TCP/IP control, KD-Pro4x1X-2 can also be controlled via trigger voltage and features status-monitoring LEDs.
FEATURES
HDMI Switching: 4 HDMI sources to 1 HDMI output/display
Ultra HD/4K: Supports up to 4096x2160 or 3840x2160 24/25/30/60hz at 4:4:4 (signals up to 18Gbps bandwidth)
Audio De-embedding®: Audio of the selected HDMI input is de-embedded at the analog (3.5mm stereo & L/R balanced/unbalanced) and digital (optical & PCM) connectors
Key Digital® App Ready: Scan & detect population for pre-built GUI and TCP/IP control via Key Digital® App
Auto-Sensing: Automatic selection of newly detected source and switching from newly disconnected source via hot plug detection voltage when enabled
Web UI Presentation System: Creates complete solution including AV switching via IP, KD-Amp220 audio with microphone mix via RS-232, and KD-CamUSB PTZ web cam control via RS-232 for an all-in-one user-friendly control.
Surround Audio Support: DTS-HD Master Audio™, DTS:X®, Dolby® TrueHD, Dolby Atmos®
Control: Front panel button, serial IR, optical IR, RS-232, trigger in, and TCP/IP controllable with web UI and KD-App ready
ADDITIONAL FEATURES
HDCP Licensing: Fully licensed and compatible with HDCP 2.2
HDR10 and Dolby Vision: More life-like images through a greater range of luminance levels
Resolution Support: Supports all SD, HD, and VESA (VGA, SVGA, XGA, WXGA, SXGA, UXGA) up to 4096x2160p
Deep Color Support: Up to UHD/4K 30Hz 4:4:4/12 bits or 60Hz 4:4:4/8 bit
Full Buffer System™: Manages TMDS re-clocking / signal re-generation, HDCP authentication to source & display, and EDID Control handshake
EDID Management: Internal library with 15 internal EDID handshakes including 4K with HDR in addition to native EDID data copied from the output/display 1
TMDS re-clocking: Support for long HDMI connectivity using Key Digital® HDMI cables
Control System Support: Web UI, Key Digital® App ready. Compass Control® Pro ready. Fully controllable by all IR, RS-232, and TCP/IP supported control systems via open API.
3 years limited warranty included. USA based tech support, product design, and engineering.
Read more about this product here and check out our website for more of our products!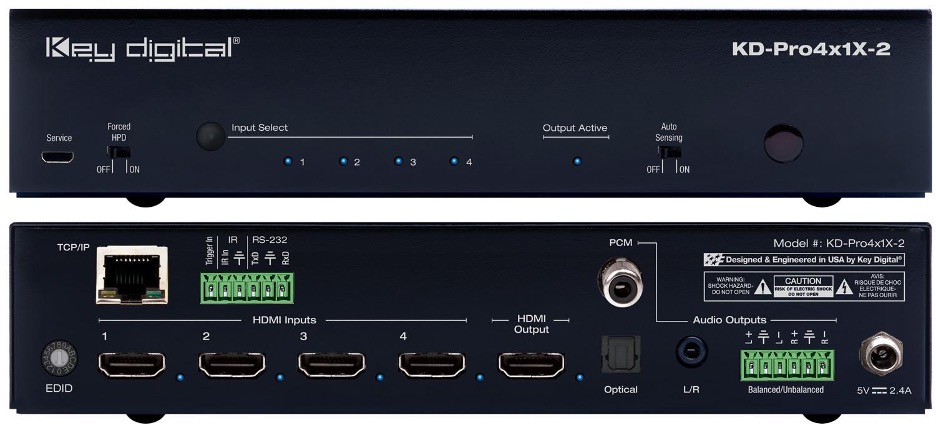 ---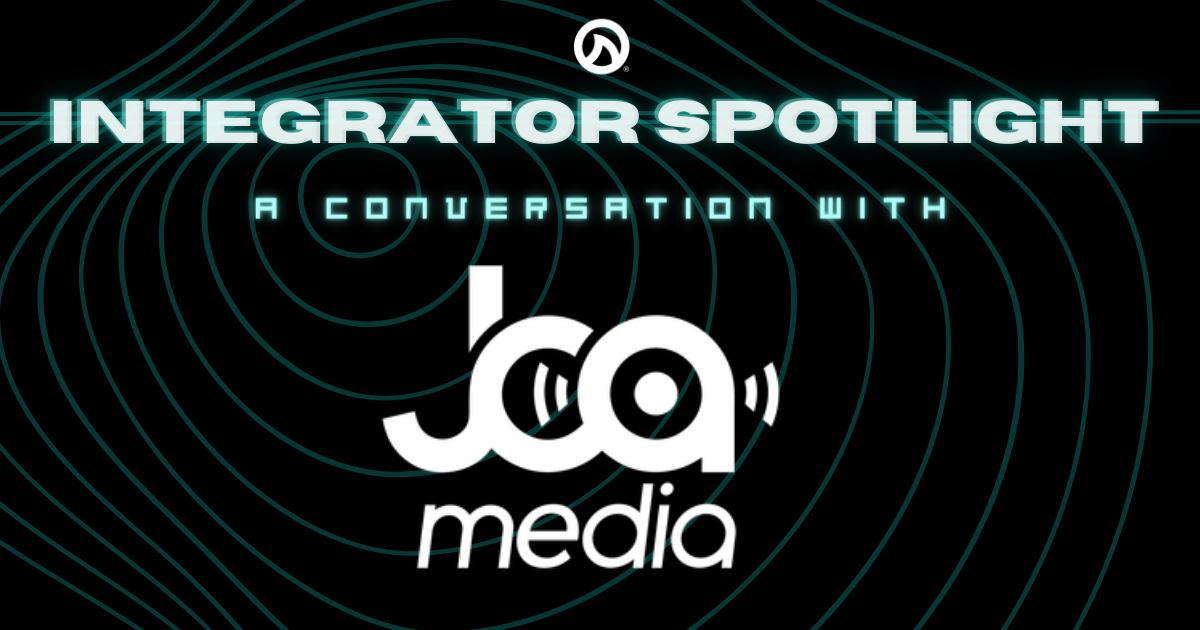 A Conversation with JCA Media
Today we catch up with Alex Peake, Project Manager at JCA Media. We will discuss how he started in the industry, his favorite songs for system testing, and his experience with LEA Professional. Get More…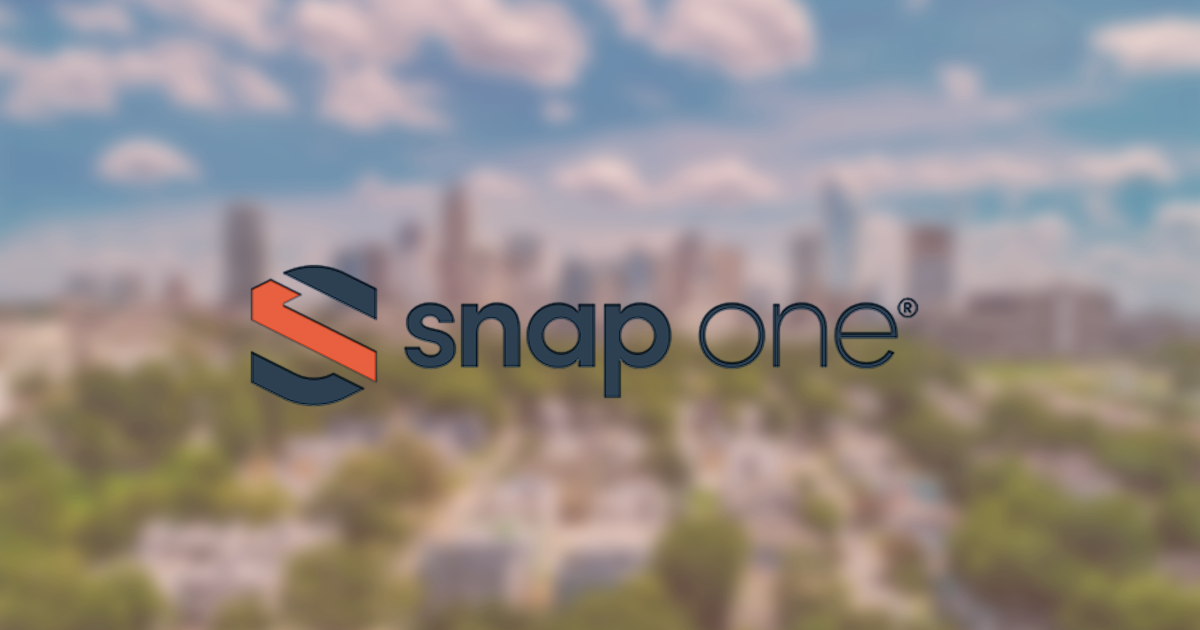 Snap One X LEA Professional
We're thrilled to share that as the demand for our products continues to surge, our partner network is also expanding. We are pleased to announce our strategic partnership with Snap One, a prominent US Technology Distributor. Learn More…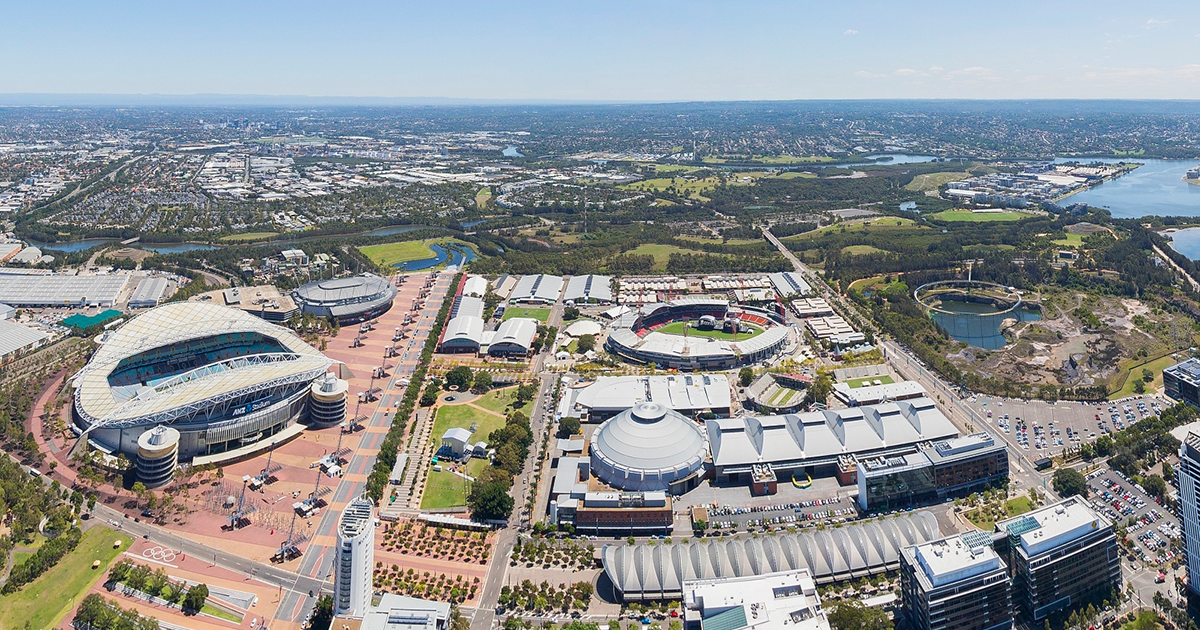 LEA Amps Revitalize Syndey Showground
After 25 years of nearly continuous operation, the AV system was in need of refurbishment. Sydney Showgrounds decided to go with our Connect Series amplifiers to return the AV system to its former glory. Learn more…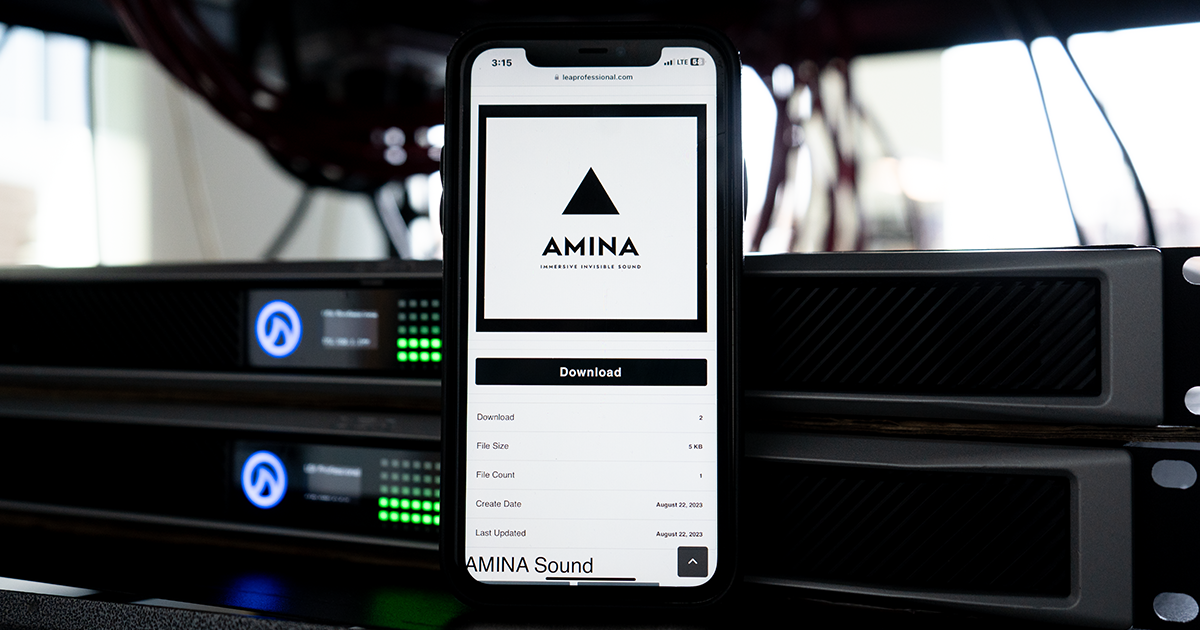 Amina Sound Speaker Tunings Available
🚨 Attention CONNECTSERIES users, we have added Amina Sound to our speaker tunings library! Download Today…
---

Monitor Audio Creator Series
Monitor Audio redefines Custom Installation with a new range of in-ceiling and in-wall models that feature advanced acoustic technologies and smart installer features segmented into a simple, innovative tiered approach to range classification that offers high-performance sound for customers and flexible system creation for installers.
The Creator Series is a very special and exciting range as it effectively replaces most of Monitor Audio's current custom ranges with a single, 19 model range. Monitor Audio is one of the first companies in a very long time to revise their custom product range to this degree.
The Creator Series features 19 models (14 in-ceiling and 5 in-wall) arranged in three clearly defined tiers, each of which offers enhanced performance levels and additional functionality over the preceding tier. Streamlined and enhanced technologies, naming, applications and solutions, make the whole process of product selection much more straightforward for the integrator.
A standout innovation within the series is the use of the patented 'Quik-Link' terminal. Revolutionizing the speed of installation, Quik-Link allows the installer to remove the terminal block from the physical speaker and pre-terminate the speaker cables to it. Once the speaker is ready to be fitted within its cut-out, the Quik-Link can be offered up to the connection point on the speaker and magnetically snaps and locks into place.
Other features include new driver technology, Tri-Grip II technology (an evolution of the dog-leg mechanism), increased driver sizes (while the cut-out size remains the same as previous models), 4 controlled performance models with built-in back boxes, and a new enhanced T2X model that combines the previous generation's 'T2' and 'FX' models to bring all the qualities of each into one highly versatile speaker that can be used in 'cinema mono FX', 'mono wide dispersion' and 'single stereo' modes.
Explore: https://www.monitoraudio.com/en/creator-series/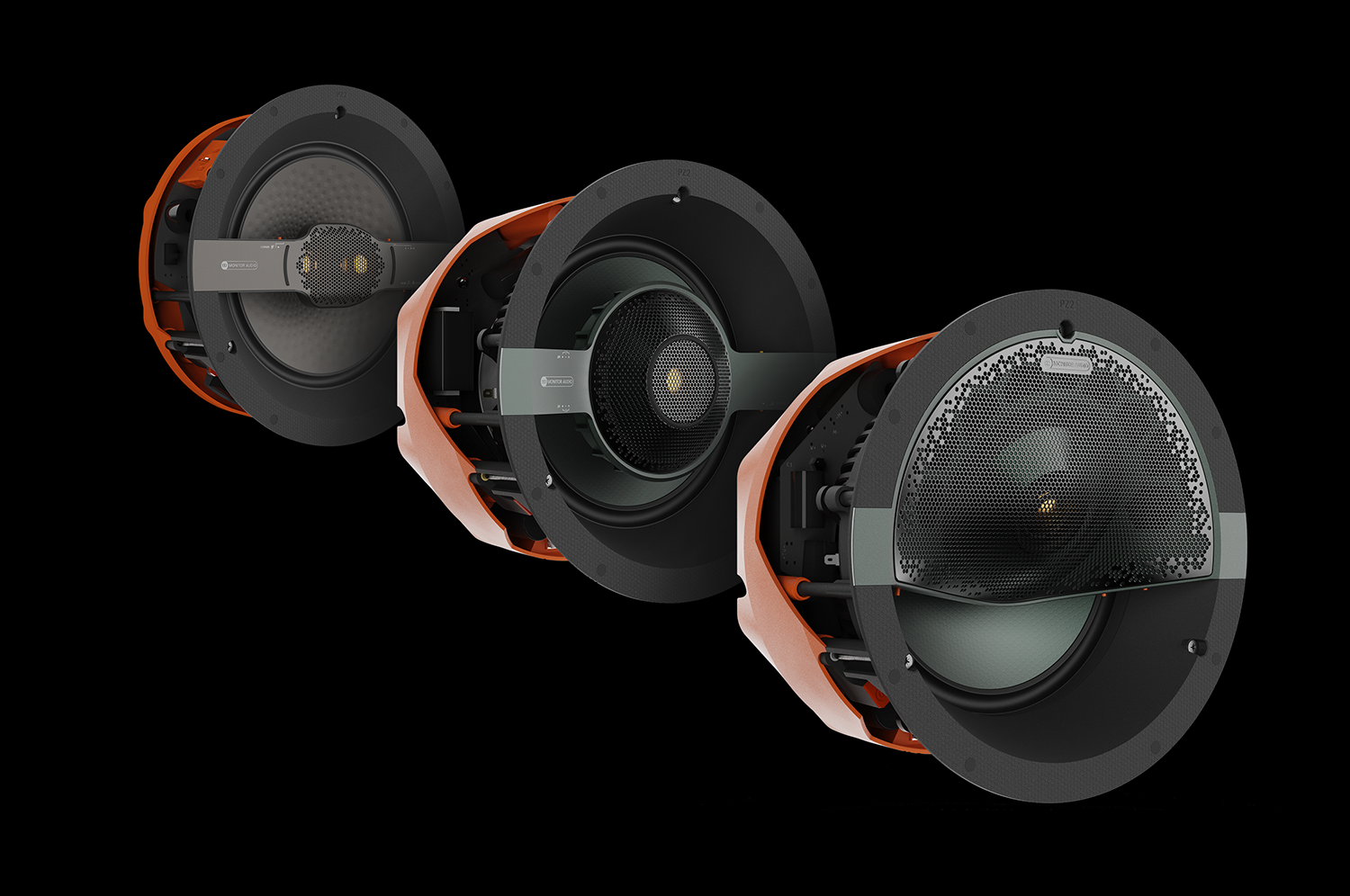 ---

Introducing the PhaseTech Lux Collection: where innovation meets elegance. Elevate your space with these exquisite audio gems that redefine sound quality and style! The game-changing PhaseTech Power Lux subwoofers and Premier Lux bookshelf speakers were unveiled at CEDIA Expo. The Power Lux subwoofers and Premier Lux speakers set a bold aesthetic tone, pairing contemporary finishes with standard or custom colours. The subs come standard in a classic black finish or can be custom painted in any matte or high-gloss color. Each subwoofer and speaker, individually sold, is handmade and receives meticulous craftsmanship and painting at the company's Jacksonville, Florida facility. Coupling a set of Premier Lux speakers with PhaseTech's new Power Lux DSP subwoofers yields a symphony of sound, conjuring the magic of a live performance.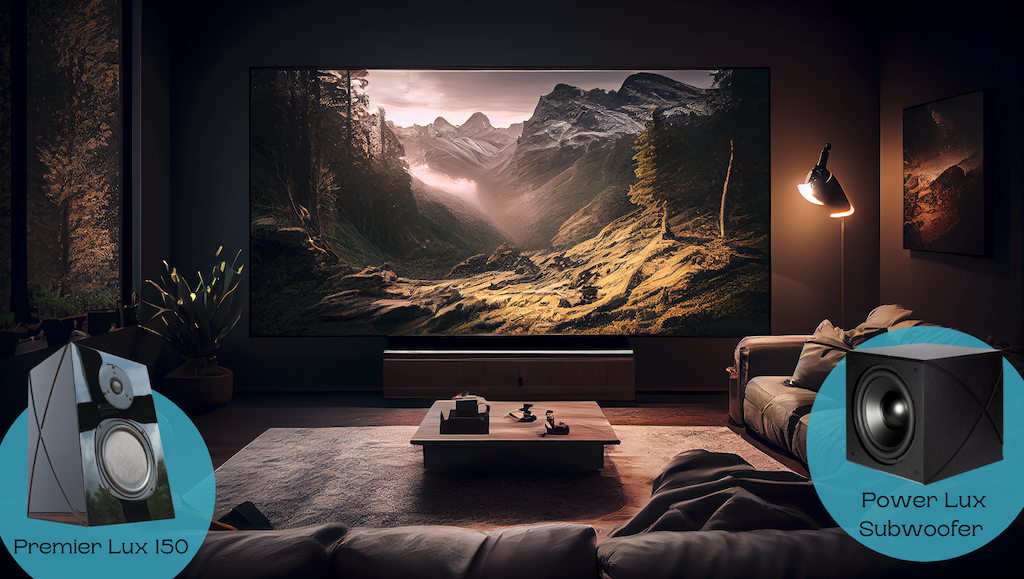 ---

In today's fast-paced digital era, a reliable and high-performing network is the backbone of every residential and commercial building. That's why NETGEAR debuted its latest professional router exclusively designed for residential/commercial installers. The PR460X was launched in August as the newest addition to complete NETGEAR's Total Network Solution Ecosystem for home installers. The router brings lightning-fast speeds, uninterrupted connectivity, and stress-free management to residential and commercial networks and completes NETGEAR's vision of a seamless and future-proof network.
The PR460X's integration with NETGEAR Pro WiFi Access Points and select Smart Switches through the Insight Cloud Management platform completes the Total Network Solution and ensures comprehensive coverage and optimal performance. This seamless integration simplifies setup and enhances overall network management, making it hassle-free for both integrators and homeowners. Users are empowered with the groundbreaking platform thanks to easy plug-and-play setup and comprehensive cloud (app and online portal) and local management capabilities.
The router features 10G/multi-gig throughput and multiple Ethernet ports and an SFP+ port, enables super-fast data transfers, accommodating multiple connected devices – from the smart TV and PoE speaker system, to the at-home conference setup and home security system – without compromising speed. For homeowners, the router's dual-WAN failover protection guarantees that families stay connected even during critical moments as the PR460X seamlessly switches to the backup in the event of a primary connection failure, ensuring continuous access to online services, streaming, and smart devices.
To learn more, visit NETGEAR's website.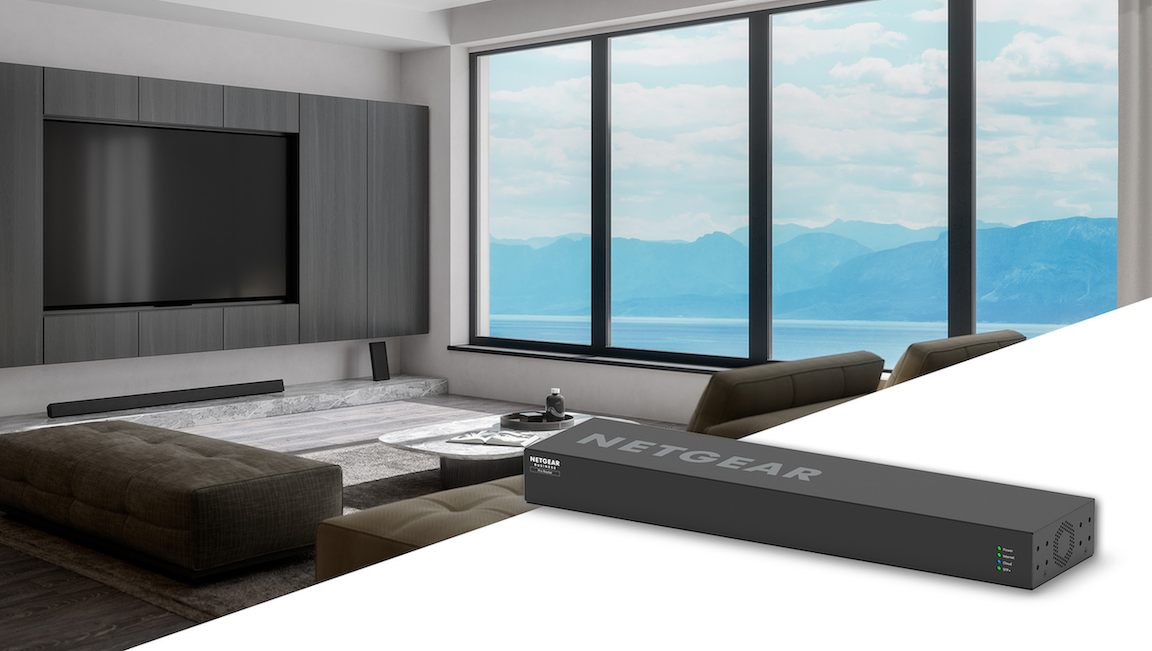 ---

Built to enhance the Origin Acoustics experience, Artnovions' Cinema Series range of premium acoustic treatment products are designed specifically to create optimal audio environments in home theaters and cinema rooms. These premium products are crafted with a focus on both aesthetics and acoustic performance, making them ideal for enhancing the sound quality and overall cinematic experience in any dedicated home theater space. The Cinema Series includes a variety of acoustic panels, diffusers, and bass traps, all engineered to control sound reflections, reduce echoes, and manage low-frequency issues, ultimately delivering immersive and high-quality audio for an exceptional cinematic atmosphere.
Artnovion also creates acoustic treatment solutions for commercial areas and workspaces through its company division, Kuietly. Known for its innovative acoustic room treatment products, Kuietly offers effective, attractive, and affordable office acoustic solutions that create improved atmosphere, increases in workplace satisfaction, and therefore improving productivity. Kuietly's diverse range of acoustic panels, diffusers, and bass traps, are designed to address acoustic issues such as sound reflections, reverberations, and unwanted noise. Whether it's for a home studio, or office, Kuietly's acoustic room treatment products offer practical solutions for achieving optimal acoustics and enhancing the overall listening experience.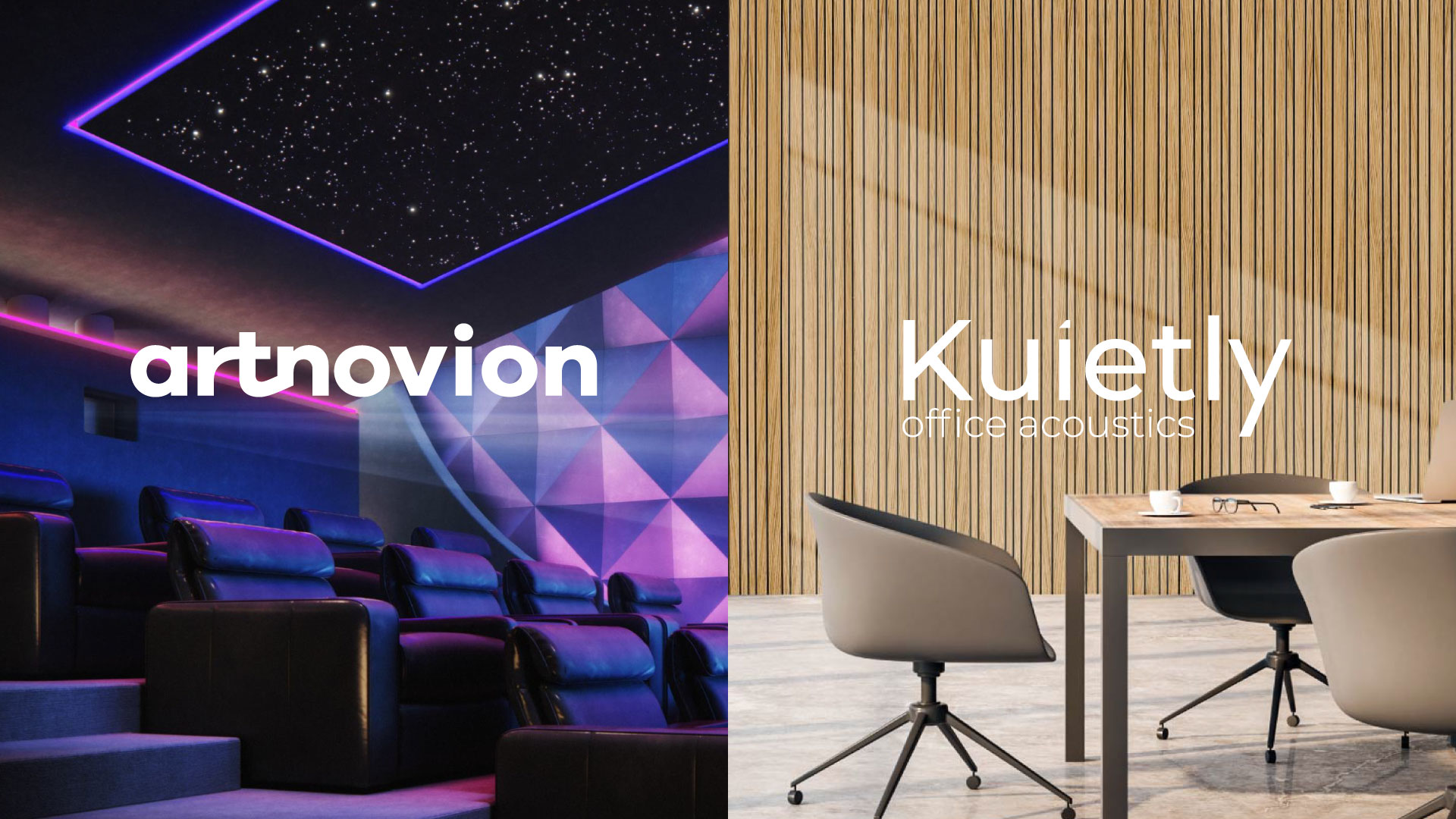 ---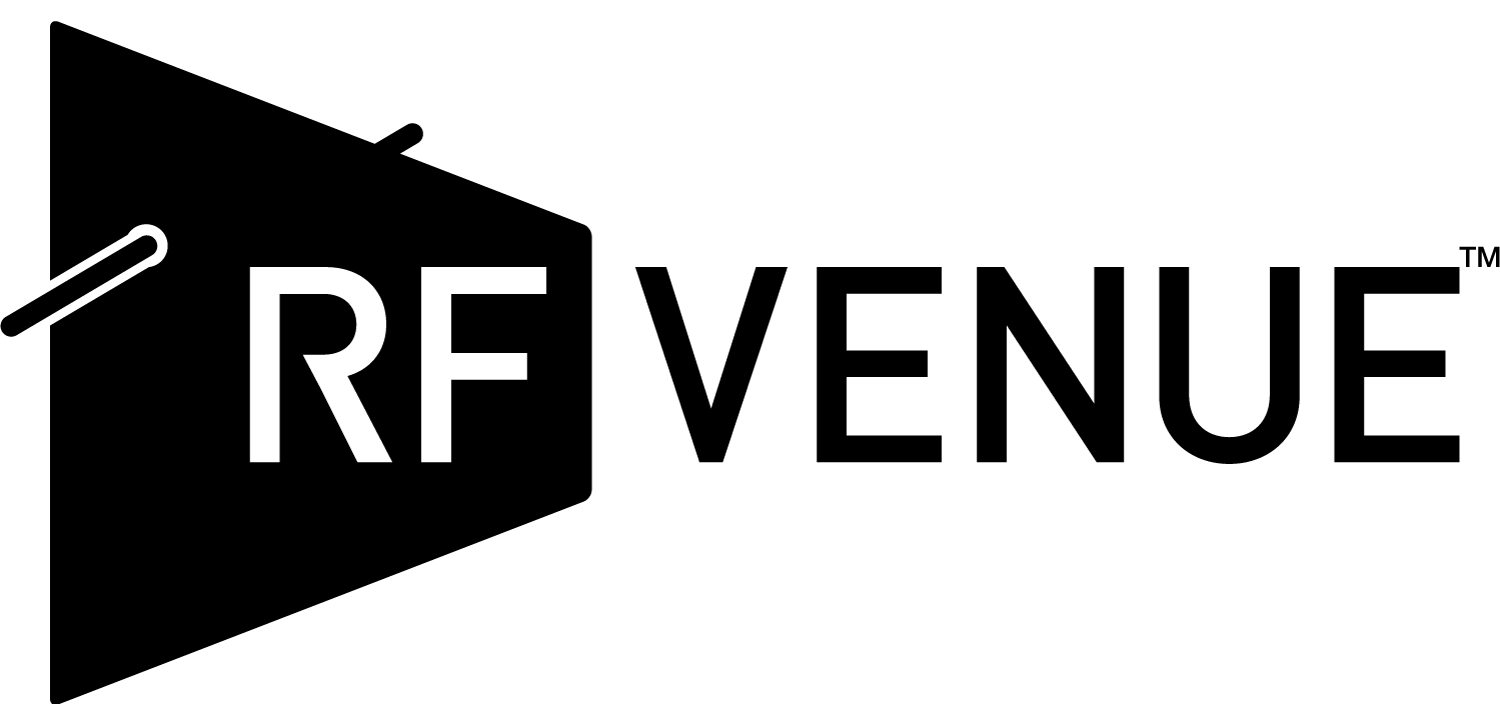 Spectrum Analysis for Wireless Mics and IEMs
We hear the same thing from countless users with wireless issues; "it was working fine for a year, and now we're having problems". These days there are more wireless devices competing for less available spectrum, and if you can't see those devices in your venue, you may be switching channels many times until you find a dozen open ones. Simply put, if you are trying to run a multi-channel wireless microphone or IEM system, a spectrum analyzer is required.
So once you get a new spectrum analyzer, now what do you do? The first step is to establish a Baseline Scan. To do that, turn off ALL your gear. Everything in your rack, your stage lighting and ambient lighting, all the video equipment and other electronics, since any of these can emit RF. Set the sweep range of your spectrum analyzer to include 20-30 MHz above and below the frequency range of your mic receivers. So if your mics operate 470-530 MHz, set your sweep range to 450-550 MHz. Depending on what kind of interference is present, you may want to look further out of band.
The goal is to measure all RF activity present in all directions in the venue. Make sure the analyzer is in a position where it will have a good line of sight in all directions and be free from obstructions. Hopefully you will see some nice blank space around the local UHF DTV stations and a relatively low noise floor below -80dB (hopefully well below that!). Now turn things on that will be active in your venue. Starting with your lighting systems and take a new scan. Then turn on your audio gear and make another scan. Now your video projector, monitors, video walls, and take another measurement. If no substantial changes occur you'll be ready to start to calculate what frequencies will be best for your wireless systems in your venue.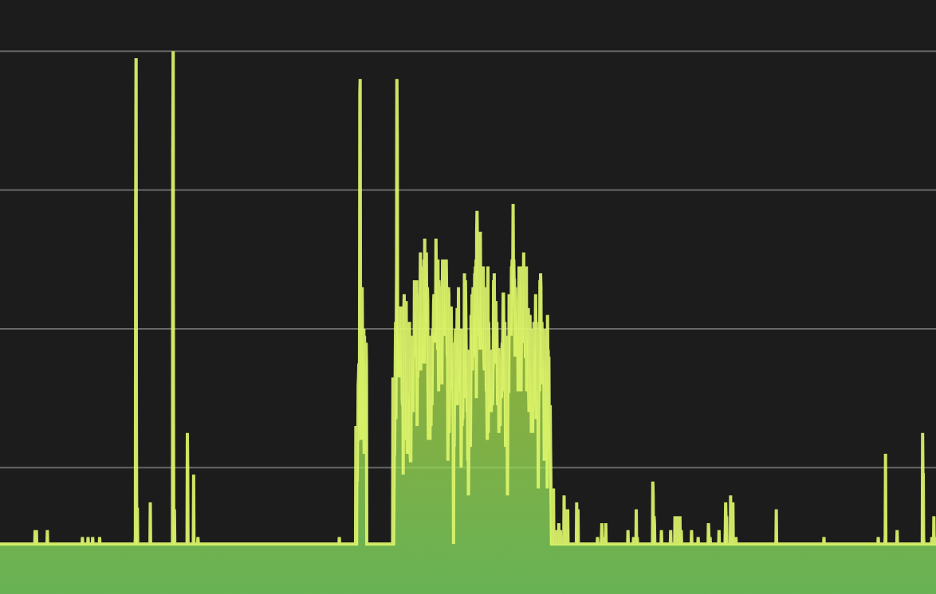 6 MHz Wide Digital TV Transmitters with carrier frequencies
---

StormAudio wins several awards at CEDIA Expo 2023 and
launches its new ISR Fusion 20


In the framework of CEDIA Expo 2023, StormAudio won several awards for both their products and demo: CEDIA Best Global Product and Residential Systems Best of Show for the new ISR Fusion 20, and AVS Forum Best of Show for the fully digital demo partnered with Grimani Systems Seymour-Screen Excellence RowOne Home Entertainment.
The new ISR Fusion 20 has just been launched and brings a groundbreaking transformation to the market as it becomes the first 20-channels receiver with 16 channels of amplification and only receiver supporting Dirac Live Active Room Treatment.
This unique receiver has the DSP power to decode all the latest immersive formats up to 11.1.8 (Auro-3D, Dolby Atmos, DTS:X Pro, and IMAX Enhanced), and enable post-processing to optimize any speaker to any room straight out of the box.
It combines the strengths and technologies of both our processors and amplifiers, showcasing remarkably low levels of noise and distortion. It includes a strong power source with a continuous capacity of 2,000 watts, peaking at 2,500 watts. It can be used in both single-ended and bridge-tied load modes.
The ISR Fusion 20 offers a compact, powerful and cost-effective alternative to purchasing a processor and amplifier separately. It excels as the optimal solution for addressing space constraints and simplifying wiring, all while preserving signal integrity.

For more info: www.stormaudio.com//ISR_Fusion_20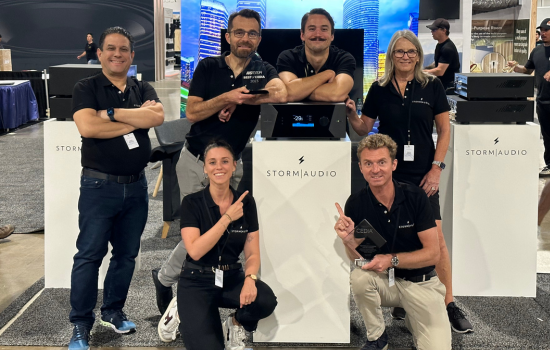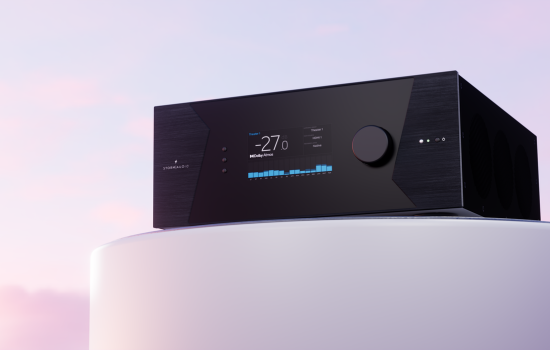 ---

SVS 3000 In-Wall Subwoofer Shakes Audio World at its Foundation
SVS spared no expense creating an architectural subwoofer that meets all the needs of the integration professional. Easy installation for existing rooms and new construction, comprehensive control and tuning capabilities, versatile amplifier design, and most importantly, reference low-frequency performance on par with traditional cabinet subwoofer designs makes the SVS 3000 In-Wall a truly breakthrough architectural audio solution.

A pair of high-excursion 9-inch drivers built into a sealed aluminum and MDF cabinet fit discretely in the stud bay and generate massive sound pressure levels with accuracy and control. Oversized motor design, custom-tooled basket, and rigid yet lightweight aluminum cones on the pair of active drivers are optimized for maximum acoustic output and thermal efficiency from a compact enclosure.
SVS designed a unique version of its award-winning amplifier platform for this application. Conservatively rated at 800-watts RMS, 2,500-watts peak power, the amplifier combines the high-current output of discrete MOSFETs with Class D efficiency and the processing power of a 50MHz Analog Devices DSP. The 3000 Micro subwoofer's amplifier effortlessly produces sustained high-current output for the most difficult low frequency playback without clipping or bottoming out.
The 2U rack mount amplifier also provides integrators with unprecedented versatility for both retrofit and new construction opportunities. For most clients, a single amplifier can be set up to output the full 800 watts to a single subwoofer. For those seeking a truly over-the-top low frequency experience or looking to fill a large listening area, a single amplifier can also be configured to supply power to a dual subwoofer array. The 3000 In-Wall subwoofer can be tuned and controlled via the amplifier's front panel interface with its LED display feedback, or the groundbreaking SVS subwoofer control and DSP smartphone app. For more information, please visit: SVS 3000 In-Wall Subwoofer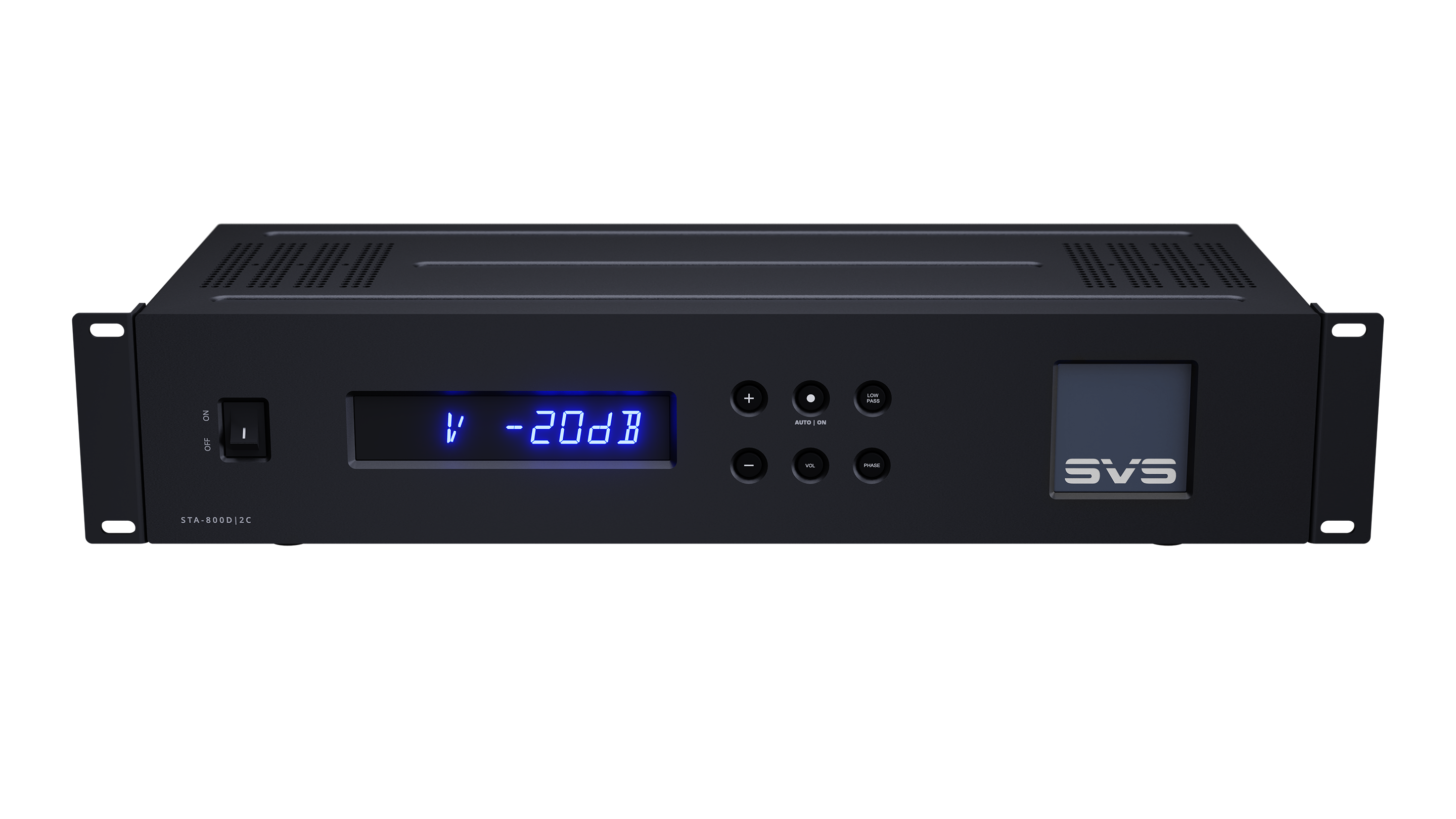 ---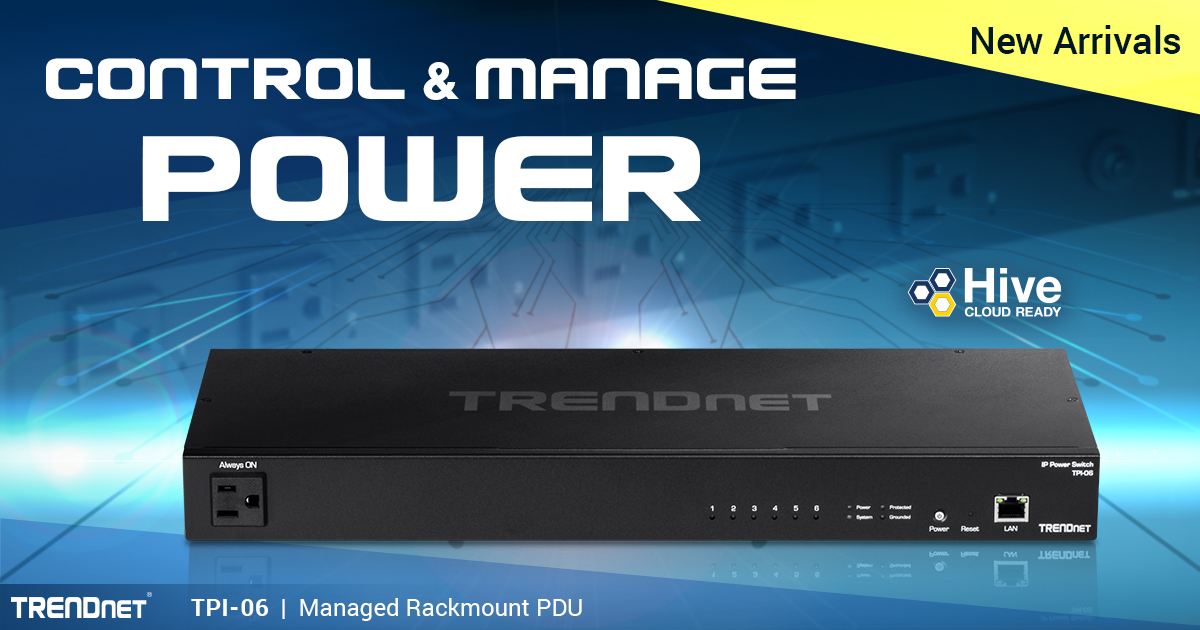 TRENDnet is thrilled to announce the launch of its first networked PDU, the 6-Outlet Managed Rackmount Power Distribution Unit, model TPI-06. The new PDU is a networkable power solution with intelligent monitoring and management support. Features include controlling power consumption, and automating power outlet reboot settings in the case of connection loss. The PDU helps to ensure efficient usage of available power resources, and protects the safety of connected equipment against power surges and dangerous voltage conditions.
Featuring six NEMA 5-15R managed power outlets (and one bypass outlet), each managed outlet on the PDU is individually controllable, and supports port power on/off delays for custom applications. It filters AC for the best electronics performance, while simultaneously reducing excess energy usage with power scheduling. The LED indicators conveniently show AC ground status. The TPI-06 PDU is designed with a sturdy metal housing for rackmount applications, and without fans to eliminate distracting operating noise.
With TRENDnet Hive, the TPI-06 PDU is easily manageable and configurable remotely (nominal annual fee applies). TRENDnet Hive is a cloud network manager that helps to reduce network management time and costs, without requiring additional hardware, server, or personal cloud service. TRENDnet Hive offers better overall visibility of your network devices from a single, intuitive, and easy-to-use cloud interface.
The 6-Outlet Managed Rackmount Power Distribution Unit (TPI-06) is available now for purchase in the US, Canada, and other select regions. They can be found online on the TRENDnet Store, or through TRENDnet's worldwide authorized distribution network and retail partners. Apply for TRENDnet's upTREND Partner Program to take advantage of member benefits, such as discounts, dedicated support, and more. For more information, please visit www.trendnet.com.
· Not available in the UK or EU
---

The ViewSonic® ViewBoard® IFP105S is a 105" interactive display with next-generation whiteboard technologies ideal for collaboration in corporate environments and higher education. With its ultrawide 21:9 aspect ratio and 5K resolution, this display delivers a huge interactive touchscreen and stunning visuals to boost collaboration and productivity. The high-accuracy touchscreen also features intelleligent palm recognition technology for an intuitive digital whiteboard experience. A 47W soundbar with integrated microphone delivers optimal audio for everyone in the meeting room, as well as those calling in remotely. What's more, this ViewBoard interactive display is designed for Microsoft Teams Rooms (MTR) and optimized for Front Row, transforming any room into a collaboration hub for ideation and decision making.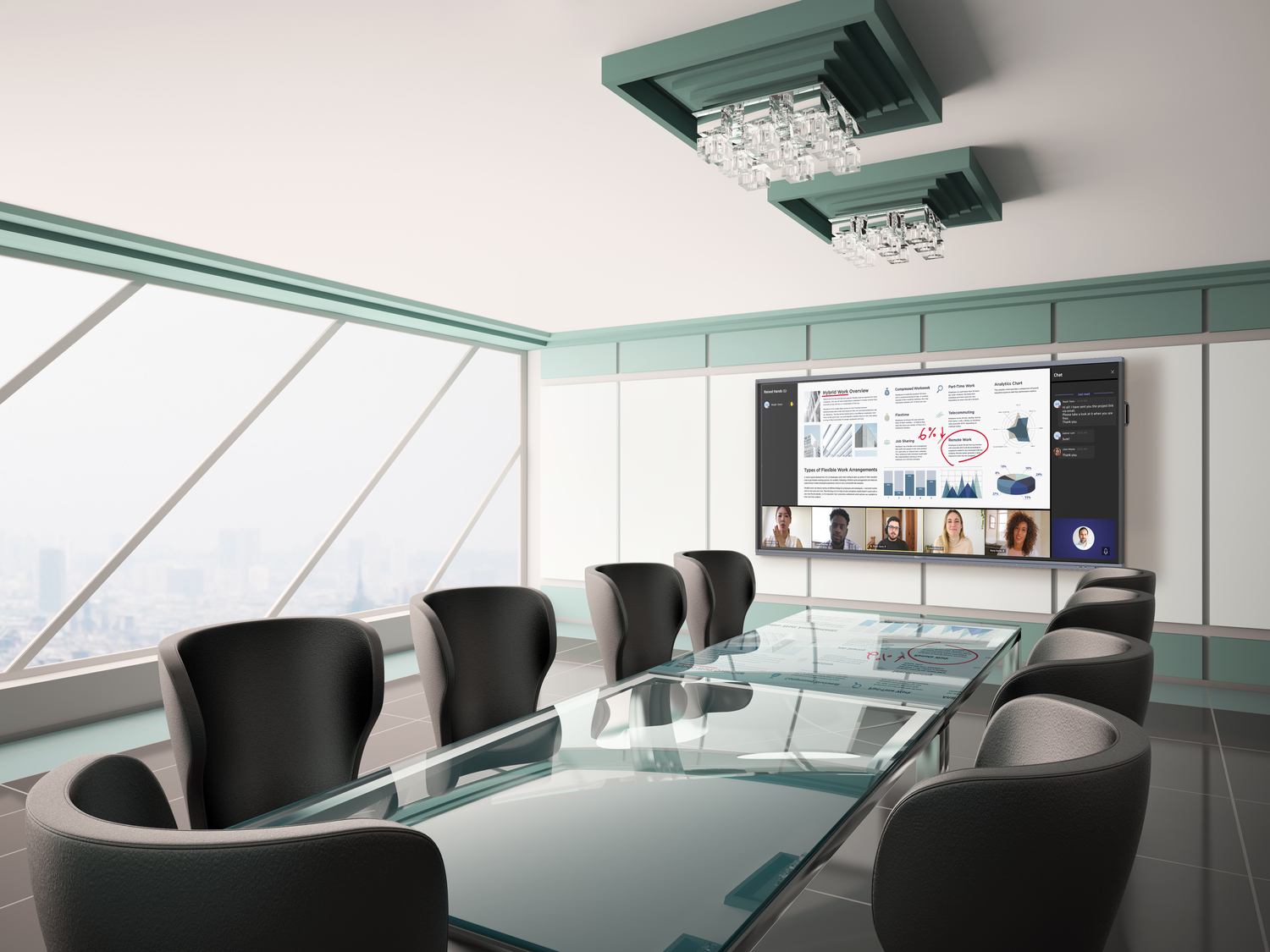 ---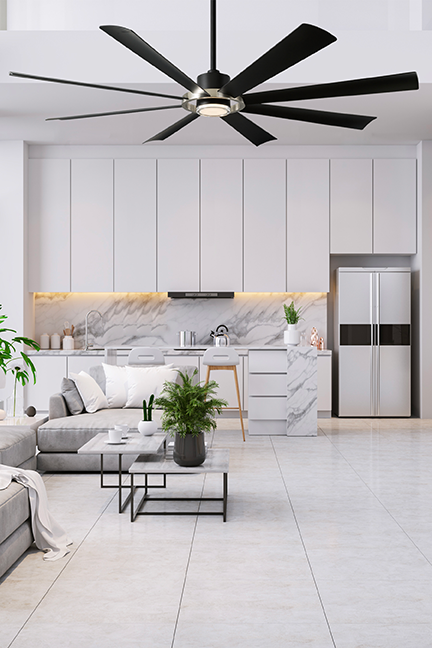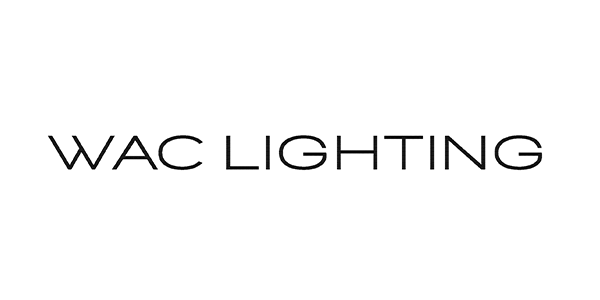 Available through AiSPIRE, Modern Forms takes a cutting-edge, eco-friendly approach to indoor/outdoor Smart Fans that feature a silent DC motor made easy using the ABiCUS Gateway IP Module for direct integration into your Home Control System of choice. Or simply use the Bluetooth remote control and free Modern Forms app.
---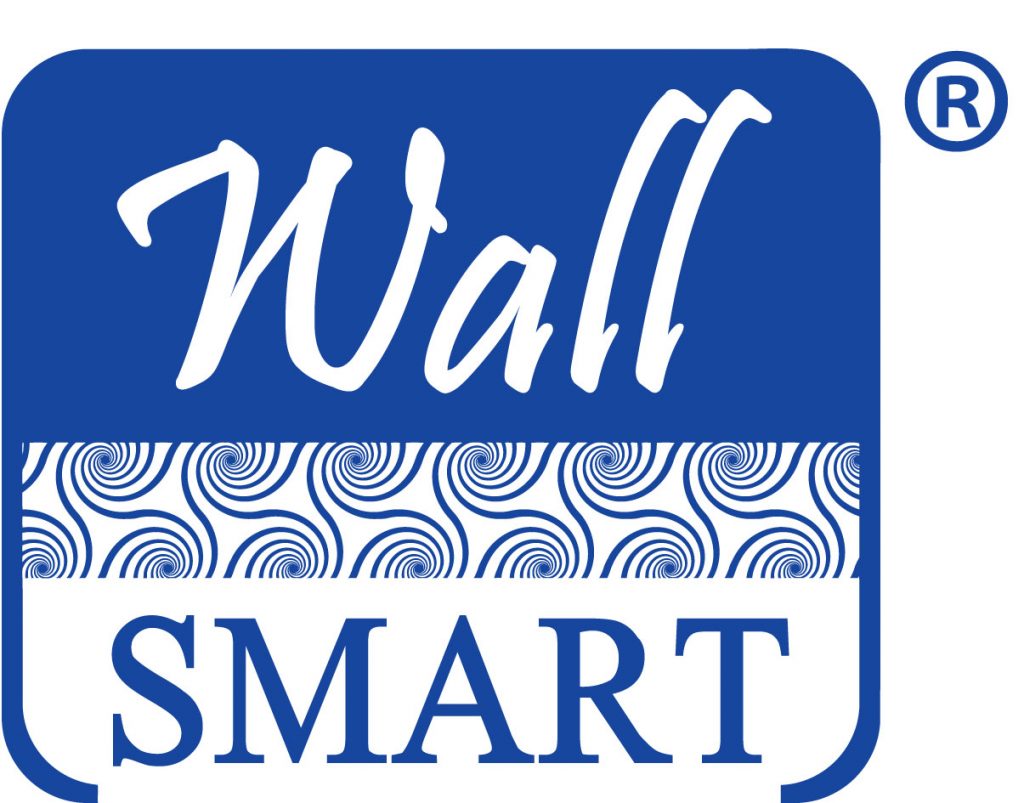 WALL-SMART Rakes in Multiple Awards for New Design-Friendly Mounting Solutions
WALL-SMART's innovative Universal Access Point Flush Mount and Uni-inwall named best new products by Residential Systems, and Residential Technology Today and Connected Design.
WALL-SMART, the leading manufacturer of innovative mounting hardware, has been honored by several leading systems integration and design publications for two new mounting solutions: WALL-SMART's Universal Access Point Flush Mount and Uni-inwall Mount.
WALL-SMART Awards from Residential Technology Today and Connected Design
WALL-SMART's Universal Access Point Flush Mount Wi-Fi received both a Design Meets Tech awards from Connected Design and an Innovation Award from Residential Technology Today for its innovative approach to Wi-Fi access point installation. Designed to recess flush with the surface of the ceiling, it makes an otherwise noticeable piece of technology disappear when covered with a paintable cover.
WALL-SMART Award for Uni-inwall Universal Flush Mount
Receiving a Best of Show award from Residential Systems is WALL-SMART's Uni-inwall Universal Flush Mount, a solution intended for installation in walls. No matter which brand of tech component a systems integrator selects for a project, the Uni-inwall mount achieves a seamless fit and finish with the surrounding surface.
"To be selected from such a diverse and exceptional pool of products is a high achievement—WALL-SMART's new Uni-inwall Universal Flush Mount demonstrated true innovation and clearly impressed our industry-expert judge.", says Anthony Savona, content director for Residential Systems
To see WALL-SMART's Universal Access Point Flush Mount, Uni-inwall Universal Flush Mount and other design-friendly mounts, go to http://www.wall-smart.com.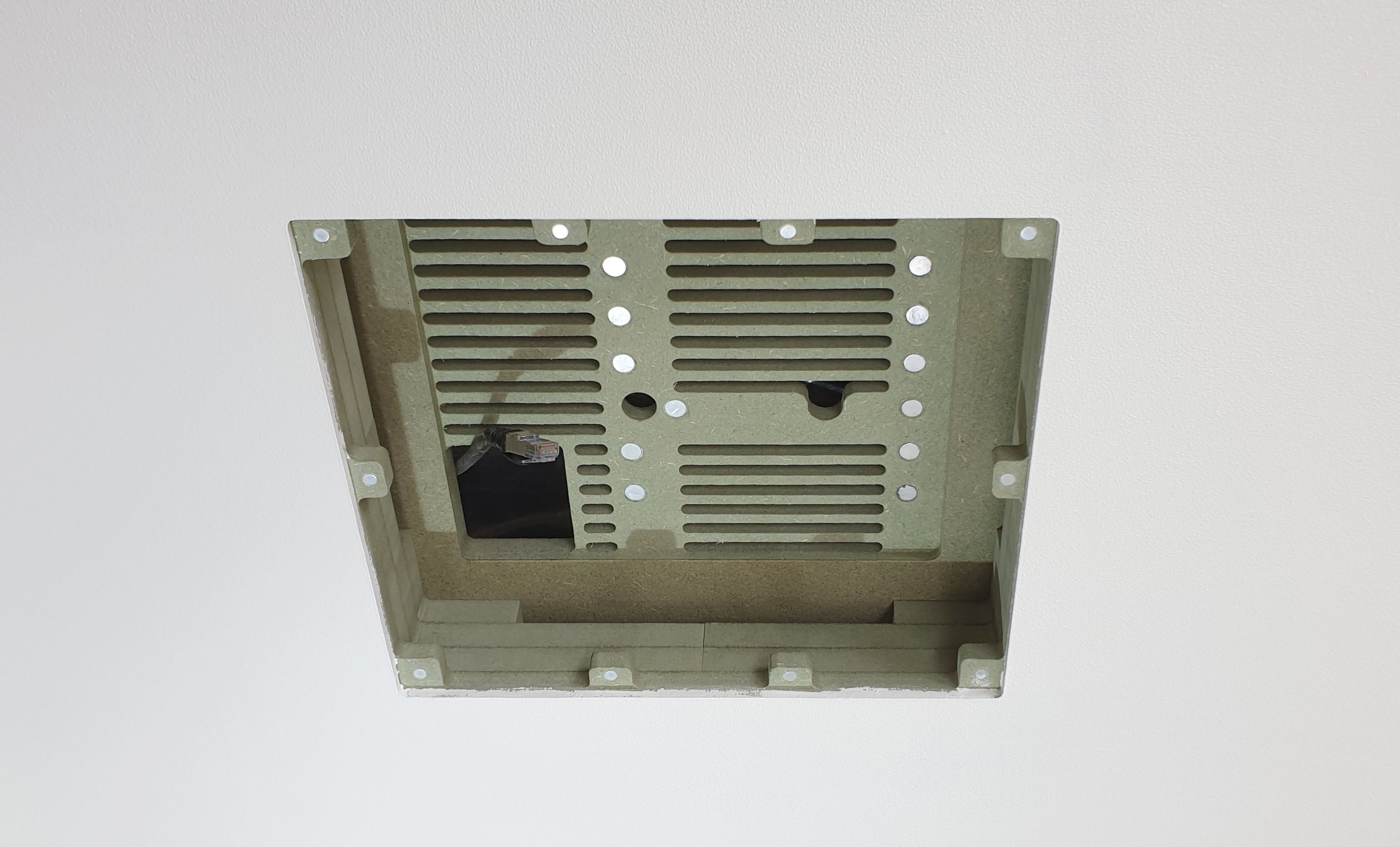 ---

Turn the Page to Our NEW Catalog
Check out our new master catalog! With over 50+ years in the industry, we continue designing and manufacturing cable products for audio, video, security, and networking applications. Our catalog serves as a comprehensive display of our diverse product line, making it effortless for you to discover the perfect solutions to meet your specific requirements. Our commitment to innovation ensures that our product range consistently expands, keeping pace with the demands of our industry and valued customers.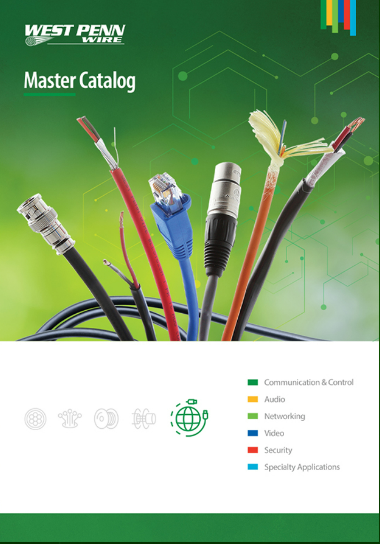 Inside, you'll find a comprehensive selection of over 750 products including high-quality cables, connectors, and accessories designed to meet the diverse needs of modern installations. Our products undergo strict testing and are held to the highest standards. Made with the latest advancements in signal transmission and connectivity, our products future-proof your projects. Also included in this catalog are our latest innovations; a few of our featured products include a direct burial approved RS-485 cable, an expanded line of large venue speaker cables for any occasion or venue, and an expanded line of HD-SDI cables for SMPTE broadcast video applications. These are just a few examples of the many products we offer and our commitment to continuous improvement.
This master catalog is the perfect tool to help you find the best products for your needs. View our catalog to learn more about our comprehensive line of Fiber Optics and Low Voltage Wire and Cable, and other applications that we support. Visit www.westpennwire.com or follow this link to the catalog: https://west-penn-wire.dcatalog.com/r/Catalogs/
---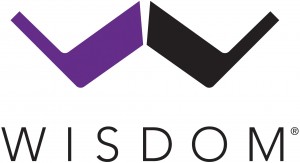 Wisdom Audio Expands Insight Series With New Point-Source In-Ceiling Speaker
Making Its Debut at Cedia 2023, the ICI6 Ensures Maximum Audio Clarity and Attractive Aesthetic in Entertainment Spaces and Theaters
Wisdom Audio, designer and manufacturer of loudspeakers and amplifiers tailored for the most discerning audiophiles, today announced a new in-ceiling speaker in their Insight Series range of products — the ICI6 — the most cost effective product ever from Wisdom Audio, will be making its worldwide debut at Cedia 2023. The Insight Series ICI6 in-ceiling speaker is designed for high resolution distributed audio zones, LCR channels, and also surround and overhead channels. Using wisdom Audio incredible spherical planar magnetic driver also used in the higher-priced ICS3 Sage Series Minimal Appearance Speaker. Along with their spherical PMD, they have used a robust 6-1/2 woofer resulting in amazing clarity, dynamics, and most importantly off axis consistency. shipping with both round and square bezel-less grille, the ICI6 has an optional flush mount kit available directly from SeeLess.
"The ICI6 is opening new territory for our partners. Never before have we been able to approach the entire home distributed audio with such a competitive product while retaining the superior sonic advantages of our Planar technology. said Luc Guillaume, Managing Director, Wisdom Audio.
Wisdom Audio will demonstrate the Insight Series ICI6 in both a 2.2 Stereo and a 5.2 Theater system at Cedia 2023 booth 3929. This product will be shipping in October 2023.
Further information about Wisdom Audio is available at
https://www.wisdomaudio.com/product/insight-series-ici6/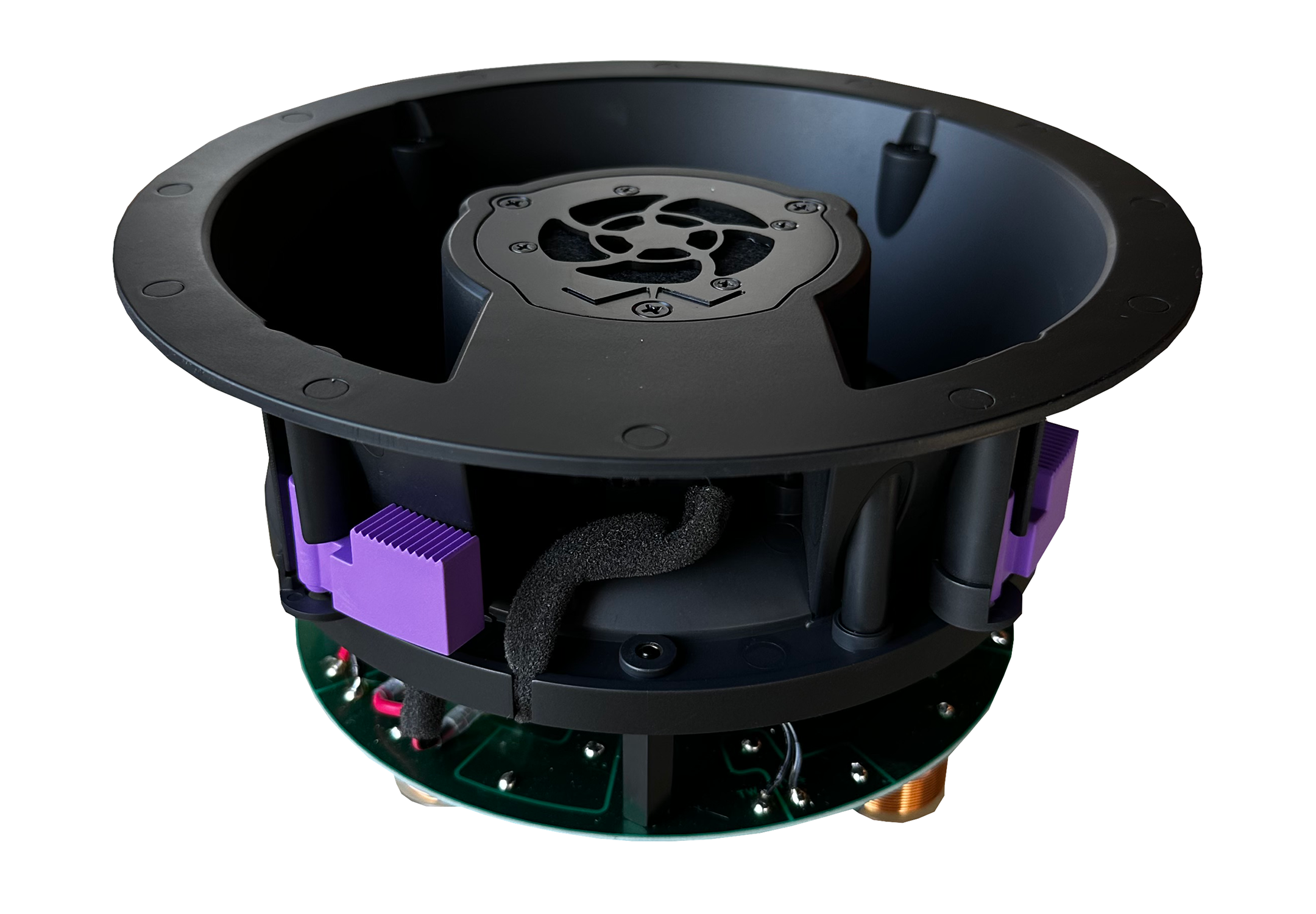 ---
WyreStorm Announces the Launch of SYGMA: A Next-Generation Cloud Device Management Platform
WyreStorm, a leader in innovative solutions, is thrilled to introduce SYGMA Cloud Device Management, a revolutionary online platform set to redefine the user experience in AV device control and management. Leveraging our partnership with Xyte, SYGMA empowers users to effortlessly manage and monitor their devices from any corner of the globe using a unified, modern, and user-friendly interface.
Whether for large campuses, commercial facilities, or hospitality environments, where multiple devices are distributed in the property, WyreStorm created SYGMA to help users and operators stay always connected to their devices, with real-time monitoring of device status, performance, and health, irrespective of their geographical location. SYGMA offers a bird's eye view of all WyreStorm-supported devices, allowing users to identify issues or anomalies instantly and take immediate actions to resolve them.
With SYGMA, users gain unprecedented control over their devices with a straightforward interface that makes adjusting settings, activating features, or initiating commands a breeze. The platform enables batch control and updates to multiple devices under this cloud management portal, a feature that is extremely needed and well appreciated in large campus educational facilities. SYGMA has streamlined the security and firmware update process, making it remarkably simple for users to keep their devices up to date with the latest enhancements and security patches, saving both time and effort.
SYGMA stands out with its dedicated online support available directly through the platform. Users can easily submit and track support requests, communicate with technical experts, and receive timely assistance to resolve any concerns or queries, fostering a seamless support experience. The platform is free of charge and currently available for NetworkHD monitoring.
WyreStorm encourages users to explore the world of opportunities unlocked by SYGMA Cloud Device Management and to stay connected with the next-level device management experience it offers.
For more information on SYGMA Cloud Device Management, visit https://www.wyrestorm.com/sygma-cloud-device-management/ or contact your local WyreStorm representative.
---
Yamaha UC is pleased to announce the RM-WAP-16, a new 16 channel wireless access point (WAP) which doubles the previously available number of channels from a single unit.
Before this, two eight channel RM-WAP-8 units were required for nine or more channels of Yamaha's RM-W wireless microphones. With its increased channel count, the RM-WAP-16 offers greater flexibility, saves installation space and required PoE ports, and is more cost effective for systems where a higher number of wireless channels is required.
In addition, with the latest firmware (V2.0), the new low-latency mode of the entire RM series of wired and wireless microphones allows them to be used for voice lift applications with appropriate signal processors, such as the Yamaha MRX7-D or DME7. In this configuration up to 64 RM-W series wireless microphones can be used in parallel using four RM-WAP-16 units.
The new 16 channel access point is also a key component of the ADECIA wireless solution for hybrid meetings and conferences, which is designed for a wider variety of rooms to be used without the layout limitations of wired microphones. ADECIA Solutions, including Wireless, Ceiling and Tabletop, ensure that everyone in a hybrid meeting can communicate and collaborate equally, regardless of location.
The RM-WAP-16 offers standard support for Dante audio networking, providing audio/control and PoE power over a single network cable. Built-in audio signal processing, such as high speed auto echo cancellation, noise reduction and de-reverberation, ensures the highest audio quality and speech intelligibility. Using 1.9GHz Digital Enhanced Cordless Telecommunications (DECT), both the RM-WAP-16 and RM-WAP-8 eliminate any concerns about radio wave interference and are designed to be secure in terms of information leakage and security.
For more information, check out the Yamaha UC website at:
https://europe.yamaha.com/en/products/unified_communications/index.html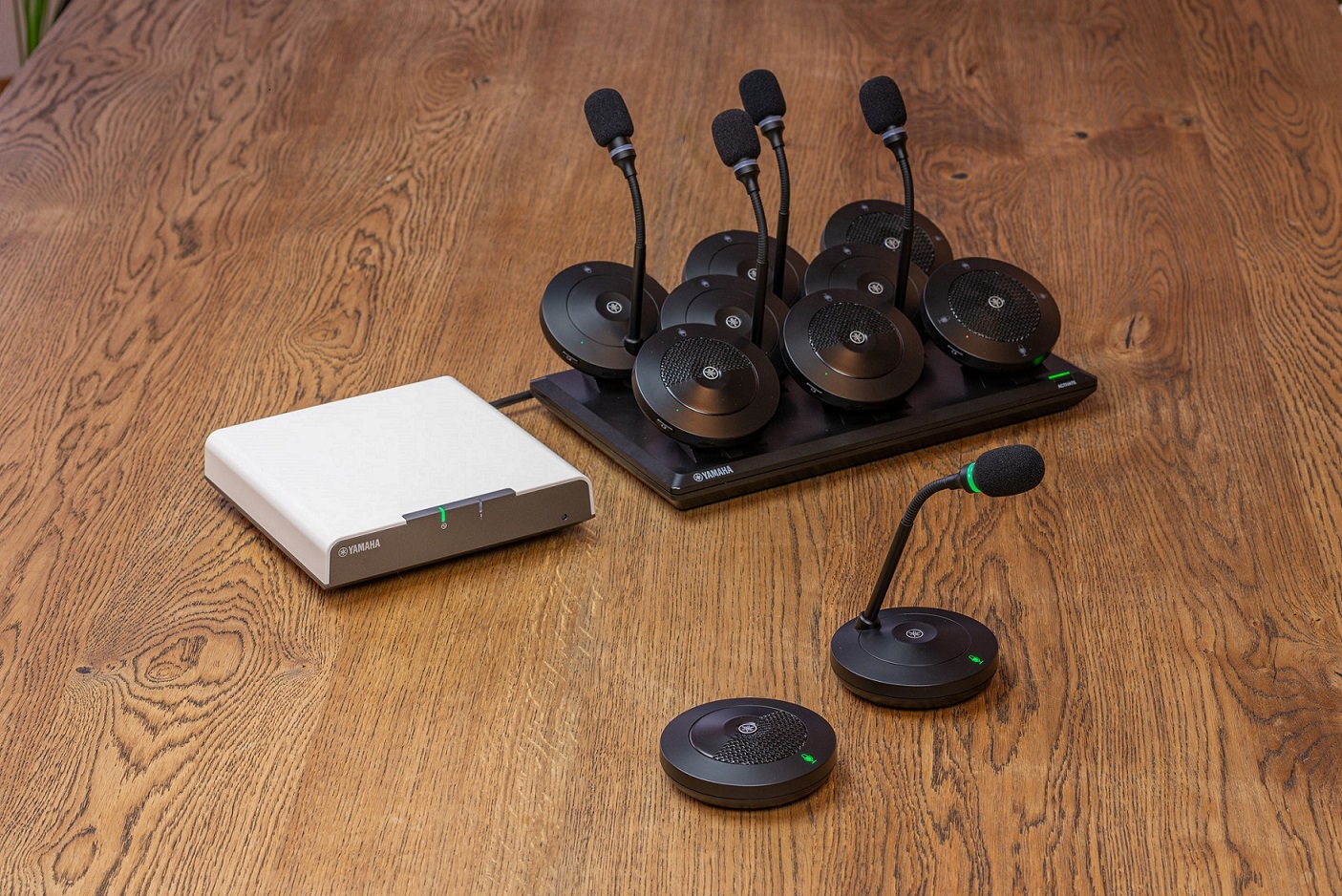 ---