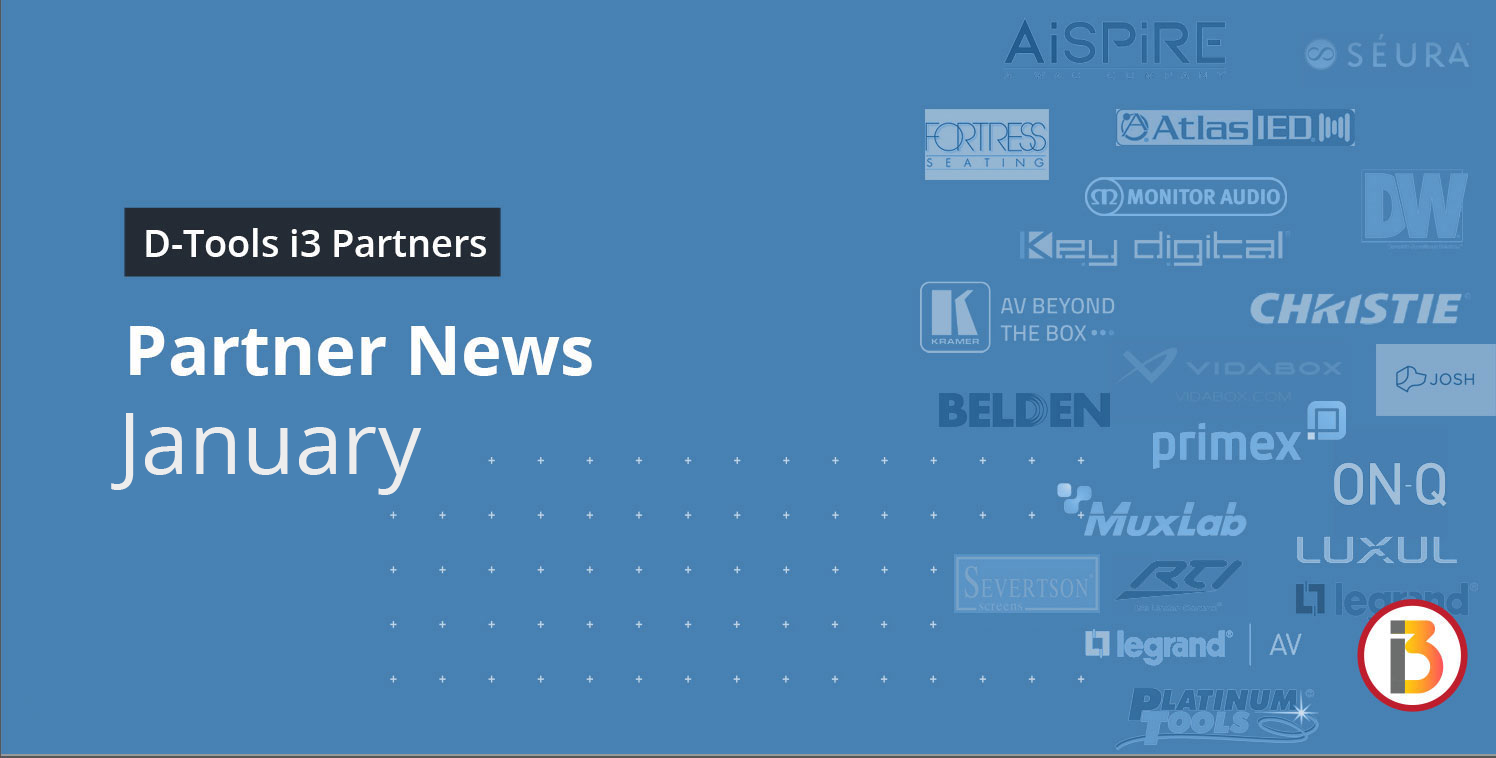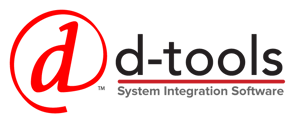 The D-Tools i3 Program provides comprehensive data from leading manufacturers to D-Tools software users at no charge to the user. D-Tools i3 Partners understand the importance of providing current, quality product specifications in order to better support their dealers in their client engagements. We would like to welcome our new and returning i3 Program partners, whose product data is available to all System Integrator users free-of-charge.
---
NEW PARTNERS

For nearly 90 years, Bogen Communications LLC has been the premier provider of commercial amplifiers, speakers, and intercom systems for music, paging, and educational applications. Our commitment is to deliver better sound, smarter systems, safer spaces, and exceptional service. We are unifying people and improving lives through robust communication.
To learn more, visit  www.bogen.com.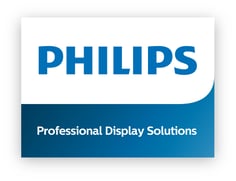 PPDS is a trading name of TP Vision Europe B.V. ("TP Vision") and MMD-Monitors & Displays Nederland B.V. ("MMD"), registered in the Netherlands, with their head offices in Amsterdam. TP Vision and MMD are wholly owned subsidiaries of TPV Technology Limited ("TPV"), the world's largest manufacturer of monitors and a leading provider of display solutions.
PPDS exclusively markets and sells Philips-branded professional displays, covering professional TVs, signage and LED solutions, worldwide under trademark license by Koninklijke Philips N.V.
By combining the Philips brand promise with TPV's manufacturing expertise in displays, PPDS employs a competitive and focused approach to bring innovative products to market – from its 10" touchscreen through to unlimited LED displays. Designing solutions that make a positive impact, both for resellers and for end-customers – at the right time and in the right places.
To learn more, visit www.ppds.com.

In 1967 in a quiet town in rustic New England, Russound was founded based on a desire to make the finest audio accessories on the market. Russound's early products included hi-fi solutions such as speaker selectors, tape monitor switches and volume controls. The name Russound became synonymous for high-quality volume controls and the company soon developed a reputation for their reliable products.
Over the years, Russound developed a wider range of products for the custom installation market and increasingly became known for quality, reliability and service. That vision continues on today, as exciting new technologies are being implemented to create modern solutions for their customers' needs. With its products now sold in over 100 countries, the Russound name has become synonymous with audio quality not only in the USA, but also around the world.
Based in New Hampshire, USA, Russound continues to design and manufacture innovative products that sound great, are easy to install and simple to use, and that offer great value. Russound delivers a complete range of multiroom audio systems, source equipment, volume controls, amplifiers, loudspeakers and intercom systems. Russound firmly believes that its products are the finest of their kind on the market and remains dedicated as ever to providing its dealers and distributors with the right products for them to delight their own customers.
To learn more, visit https://www.russound.com/.

West Penn Wire (WPW) designs and manufactures wires, cables, harnesses and related products for small, mid-size and Fortune 500 companies worldwide, as well as for higher education, healthcare and government organizations, and houses of worship.
Our engineering and manufacturing excellence enables customers to obtain solutions that meet the most demanding requirements for audio, video, security and networking applications. To help meet customers' wire and cabling needs, we also offer value-added services, including custom labeling (barcodes, logos, private labeling), special packaging and custom kitting. With distribution centers located strategically throughout the country, WPW products can reach customers' places of business or jobsites quickly.
To learn more, visit https://www.westpennwire.com/.
---
RETURNING PARTNERS

Ambisonic Systems are singular in their quality. Both robust enough for professional application but sufficiently petite and abundantly musical for home use, our systems have their cake and eat it too. To achieve that feat, a trained technician must install our products. As a result, we have made our loudspeakers available through select professional audio-video integrators only.
To learn more, visit https://ambisonicsystems.com/.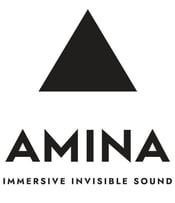 The world's market leader in the design and manufacture of invisible loudspeaker solutions, Amina Technologies Ltd is a UK based company who has been filling spaces with acoustic ambiance for the last 20 years
To learn more, visit www.us.aminasound.com.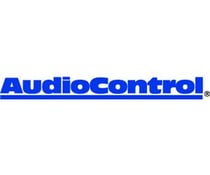 AudioControl designs, manufactures, and sells audio equipment for the reproduction of music in home and car stereo systems and for the measurement of sound in professional systems. All these activities are carried out in the state of Washington with facilities in Mountlake Terrace (just north of Seattle) and Spokane (Eastern Washington State). AudioControl began business in 1977. This pursuit of great sound continues: 30 years and counting.
The products are for enthusiasts who generally take a little more than average time to learn what equipment is available. For both the car and home stereo markets, these products are known as signal processors such as equalizers, crossovers and special products. These are niche products sold through specialty distribution as opposed to mass distribution. An increasing part of the company's business is custom home theater and multi-room audio systems.
To learn more, visit http://www.audiocontrol.com.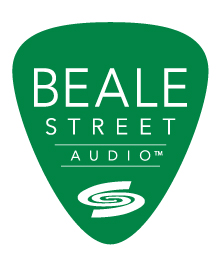 Beale Street Audio: a highly-acclaimed line of Sonic Vortex® technology architectural speakers, subwoofers, and amplifiers.
Acquired by Vanco International in 2017, Beale Street Audio™ is renowned for its unique architectural speaker line featuring the award-winning, patented Sonic Vortex® technology. Beale Street Audio products defy physics by providing an unprecedented level of deep, rich, bass output and room energizing dynamics with a shocking 6 to 9 dB boost over traditional in-wall and in-ceiling loudspeakers that utilize the same enclosure size. The full Beale Street Audio line is available solely through distribution and includes a variety of in-ceiling and in-wall speakers, subwoofers, amplifiers and accessories suitable for any application, all at extremely competitive prices.
To learn more, visit https://www.vanco1.com/beale-street/.

Belden Inc., a global leader in high-quality, end-to-end signal transmission solutions, delivers a comprehensive product portfolio designed to meet the mission-critical network infrastructure needs of industrial, enterprise and broadcast markets. With innovative solutions targeted at reliable and secure transmission of rapidly growing amounts of data, audio and video needed for today's applications, Belden is at the center of the global transformation to a connected world. Founded in 1902, the company is headquartered in St. Louis and has manufacturing capabilities in North and South America, Europe and Asia.
To learn more, visit http://www.belden.com/.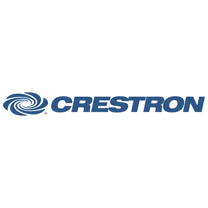 At Crestron we build technology for every way people work, everywhere in the world – from desktop to boardrooms, offices to multi-nationals. Technology that adapts to what you have and prepares you for what you'll need. Platforms, devices, and systems designed to improve communication and collaboration. All managed by a cloud-based system for easy deployment, monitoring and upgrading. At Crestron we create faster, better, simpler solutions so people can work faster, better, and more productively.

Our products are backed by more than 90 fully staffed offices that provide 24 x 7 x 365 sales, technical, and training support across the globe. In addition to our World Headquarters in Rockleigh, New Jersey, Crestron has sales and support offices throughout the U.S., Canada, Europe, Asia, Latin America, and Australia. Discover Crestron by visiting www.crestron.com.

All brand names, product names, and trademarks are the property of their respective owners. Certain trademarks, registered trademarks, and trade names may be used in this document to refer to either the entities claiming the marks and names or their products. Crestron disclaims any proprietary interest in the marks and names of others. Crestron is not responsible for errors in typography or photography. ©2021 Crestron Electronics, Inc.
To learn more, visit https://www.crestron.com/.

Our proprietary surfaces designed for each application resulting in expert clarity, rich contrast and vivid color.
With headquarters in Warsaw, Indiana and additional operations in the U.S. and Europe, Da-Lite manufactures and provides projection surfaces, screens and accessories to organizations and venues around the world. Founded in 1909 by Adele De Berri, the inventor of the Silver Screen, today Da Lite's screen technologies are specified for the most demanding installations from military training simulators to boardrooms and classrooms to home theaters.
To learn more, visit https://www.legrand.us/da-lite.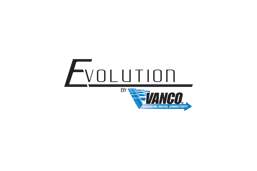 Evolution: a curated line of pro audio and video distribution products
For distributors looking for targeted, handpicked and curated pro audio and video products, the Evolution™ line from Vanco International offers premium selections for a variety of installation use cases. The growing Evolution line includes HDBaseT™ and HDMI® Matrix Selector Switches, HDMI® Splitters, video wall and digital signage, extenders, IR kits and accessories, and troubleshooting products that are 100% QC tested from Vanco's U.S. headquarters. Each product comes equipped with everything distributors need to sell comprehensive, targeted audio and video solutions including driver codes for control and IR accessories to dealers. With options for both residential and commercial applications including exclusive patented products, the Evolution line offers solutions that are unique and at the forefront of audio and video technology.
To learn more, visit https://www.vanco1.com/evolution/.

Founded by tech industry veteran, Eric Bodley, Future Ready Solutions specializes in advanced connectivity products with a focus on fiber optics for the delivery of 8K/48Gb HDMI and 10Gb networking and beyond. We carry products from Austere, AVPro Edge, Belden, Celerity Technologies, Cleerline, CTC Union, Inneos, Kordz, LightSpeed, Murideo, Perfect Path, Planet Waves, Primex, PPC, and ROBOfiber.
Future Ready Solutions focuses on products certified by DPL Labs, and has been selected as a DPL Labs Partner.
In addition, Future Ready Solutions employs a national network of local rep firms to provide local tech support and service.
To learn more, visit https://futurereadysolutions.com/.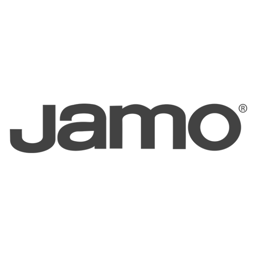 1968 - Glyngøre, Denmark: In the pursuit of finding audio design perfection, Carpenter Preben Jacobsen and his brother-in-law Julius Mortensen began the iconic speaker brand - JAMO. Jacobsen + Mortensen = JAMO.
For 50 years Jamo has been designing speakers for real life. From traditional bookshelf and floorstanding speakers to modern architectural and digital speakers, Jamo has always been interested in cutting edge design as well as audio performance.
To learn more, visit http://www.jamo.com/.

Josh is a home's best friend. And like a dog, Josh is intelligent, responsive, and learns his owner's commands. While other smart home control systems only know one trick, Josh combines all aspects of smart homes into one friendly, well-trained responder. Josh is your companion, and always happy to see you come home.
To learn more, visit https://www.josh.ai/.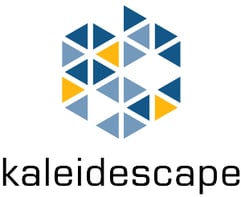 Founded in 2001 and headquartered in Sunnyvale, California, Kaleidescape is pioneering the development of movie servers that redefine how film enthusiasts purchase, organize and enjoy their movie collections. Featuring a breakthrough user interface that gives viewers unprecedented flexibility and control over the movies they watch, the Kaleidescape System makes it easy for customers to select and enjoy their DVD, Blu-ray and downloaded movies from any television in the home. Kaleidescape products are available at www.kaleidescape.com, and through custom installation dealers and fine audio/video retailers throughout the world.
To learn more, visit https://www.kaleidescape.com.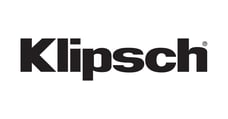 For over 65 years, Klipsch has designed premium speakers for those who are passionate about great sound. Company founder Paul W. Klipsch started this legacy in 1946, and it continues today with sheer commitment to innovation and delivering the world's most powerful, detailed and emotional sound reproduction. Today, the brand's diverse product portfolio encompasses home theater, professional cinema, installed whole-house contracting, commercial, computer speakers, soundbars, wireless portable speakers and headphones. As one of the first U.S. loudspeaker companies, Klipsch continues to be the high-performance brand of choice for audiophiles and home theater aficionados around the world. Klipsch Group, Inc. is also a wholly-owned subsidiary of VOXX International Corporation (NASDAQ: VOXX).
To learn more, visit www.klipsch.com.

Since 1981, Kramer Electronics has been a leading player and pioneer in the Pro AV industry. With customers in over 90 countries across six continents, Kramer offers an extensive and innovative pro AV portfolio of products and solutions for Corporate, Education, Houses of Worship, Government, Live Events, Healthcare, and more.

For over three decades, Kramer has built its reputation on strong personal relationships with its customers and providing the highest level of service and support in the industry. Kramer has won numerous awards, including the 2013 Pioneer of AV Award at InfoComm in honor of its Founder, President & Chairman, Dr. Joseph Kramer. Kramer's award winning analog and IP-driven solutions for collaboration, streaming and control are at the forefront of an ever-evolving Pro AV industry. Kramer's consistent sales growth and expansion into new markets is a testament to the company's commitment to R&D and reliance on customer feedback.
To learn more, visit http://www.kramerus.com/.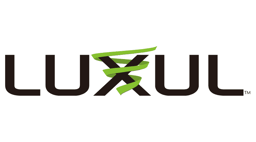 Luxul is a leading innovator of high performance Wi-Fi and wired networking products that are powerful, cost-effective, and easy-to-deploy. We are experts in delivering highly reliable solutions for use in the most demanding network deployments—ranging from residential and commercial LANs and WLANs to mobile Wi-Fi connectivity in heavy industrial and military applications.
Core to Luxul's success and customer satisfaction is our technology that allows for maximum network performance and reliability while also enabling integration simplicity and ease of use. Luxul Products are used in networks worldwide to:
Simplify and optimize complete network installations
Increase Wi-Fi coverage by 400% or more over traditional wireless technologies
Maintain highest possible data rates across the entire network
Eliminate roaming issues in mobile Wi-Fi environments
Reduce infrastructure, installation and maintenance costs
Regardless of your network requirements—whether for use in Residential, Commercial, Industrial or Militaryenvironments—Luxul has a solution for you.
To learn more, visit http://www.luxul.com/.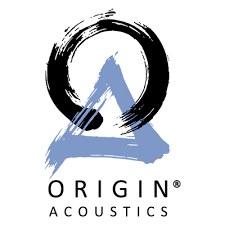 Origin Acoustics is the only manufacturer that is solely focused on developing new premium architectural loudspeakers and electronics. Our team invented the concept of architectural audio over forty years ago, and that innovative spirit lives on today in all of our products.
To learn more, visit https://www.originacoustics.com.

Primex provides premium WiFi transparent engineered plastic enclosures for the connected home. They help service providers, builders and integrators manage the transition to broadband and smart home installations with less cost, and greater flexibility and adaptability.
To learn more, visit https://primex.com.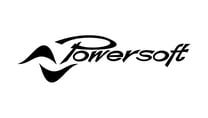 Powersoft is an Italian company specializing in the design, production and marketing of a wide range of professional high-end patented technologies for the professional audio market such as power amplifiers, loudspeaker components and software for use primarily in installed and live sound applications.
Since 1995, Powersoft is a leader in the realm of audio, standing for passion, creativity and innovation. The three founders Luca Lastrucci, Claudio Lastrucci and Antonio Peruch started this business in a small kitchen in Florence, Italy – and since then company's operation has led to many innovations. These innovations have enriched peoples' entertainment experiences.
To learn more, visit https://www.powersoft.com.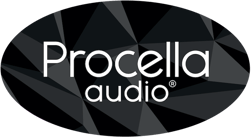 Originally created specifically for the DTS reference theater in London, Procella offers a complete lineup of ultimate loudspeakers and subwoofers for high-resolution audio and high-performance theaters. Advanced technology and pro audio componentry enable Procella speakers to play louder and cleaner than conventional loudspeakers, with unsurpassed accuracy. Our scalable concept delivers reference level performance in any size room, from living rooms to dedicated theaters and even small cinemas.
To learn more, visit https://procella.audio/.
PulseAudio: an indoor/outdoor speaker and amplifier line featuring Bluetooth technology
Since 2016, PulseAudio™ from Vanco International, has offered a line of indoor/outdoor speaker, amplifier and audio accessories made for distribution. With a focus on affordable, high-performance, and easy-to-integrate audio solutions, the PulseAudio line includes multi-room audio distribution amplifiers and weatherproof, battery-powered, wireless speakers, that offer the ability to stream music via Bluetooth® and Bluetooth AptX™ wireless technology. With PulseAudio, listeners can surround themselves with their favorite music anywhere – throughout the home, on the patio, or take it with them wherever they go.
To learn more, visit https://www.vanco1.com/pulse-audio/.

RTI delivers the connected world to users' fingertips via advanced control and automation systems for smart homes and businesses. Guided by a passion for delivering the ultimate user experience, the company's award-winning solutions bring entertainment, environment, and security into harmony with a powerful ecosystem that is easy enough for anyone to use. The RTI portfolio offers beautifully designed remote controls, touchpanels, apps, processors, and A/V distribution, all backed by the company's renowned Integration Designer® programming software, enabling integrators to deliver complete custom control for their clients.
The RTI family of innovative control solutions includes Pro Control. Affordable and easy to program, this line of remote controls, processors, and ProPanel® apps are engineered with RTI's advanced capabilities and bring unprecedented value to professionally installed electronic systems. Together, RTI and Pro Control are setting the standard for fully customizable control and automation solutions for every application.
To learn more, visit www.rticorp.com and www.procontrol.com.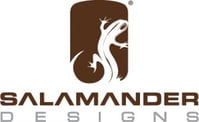 Salamander Designs, Ltd. is a leading manufacturer of premium quality, highly customizable furniture for residential and commercial audio/video integration that complements any space. Heralded for fusing visual design with functional engineering and advanced manufacturing methods, Salamander's advanced product lines feature a high level of configurability and adaptability that allow users to best meet their present and future needs. Salamander's A/V furniture lines include the Chameleon Collection, the Archetype System, the Synergy System and theater/lounge seating solutions. Salamander also makes a wide variety of accessory products that complement their A/V furniture. Built-to-order products are made in the USA and quick ship within days.
To learn more, visit http://www.salamanderdesigns.com/.

Savant is a recognized leader in home control and automation, and one of the fastest-growing Smart Home companies in the luxury and mid-market. Savant's powerful technology brings the four pillars of automation – climate, lighting, entertainment and security – together in a single application interface for the homeowner. This comprehensive whole-home control, termed The Single App Home, delivers the premium experience in all of Home Automation and is offered through both an iOS and Android application. Today, Savant is deployed in some of the most valuable mansions, yachts and castles across the globe, and the company is increasingly making the award-winning Savant Home system available to a broader set of customers through its affordable Smart Line of products. Headquartered in Hyannis, Mass., Savant has offices in San Francisco and Salt Lake City, and an experience center in New York. Savant Systems are sold globally through a network of Certified Savant Home Integrators and through Magnolia Design Centers.
To learn more, visit http://www.savant.com.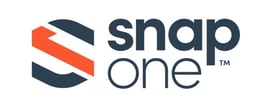 Established in 2005 and based in Charlotte, North Carolina, Snap One is a manufacturer and exclusive source of A/V, security, control, networking and remote management products for professional integrators. Control4 is Snap One's premier brand for automation and control. Snap One is an industry leader in the pro-install channel and helps integrators build their businesses by providing a wide range of high-quality products, easily accessible through an intuitive website and backed by award-winning service and support. With a vast catalogue of today's most popular brands, Snap One is the premier choice for professional installers across the globe. With 31 local branches in the US and two in Canada, Snap One blends the benefits of e-commerce with the convenience of same-day pickup.
To learn more, visit www.SnapOne.com.

Somfy has been improving everyday life for more than 270 million people by designing and manufacturing intelligent motorization solutions for interior window coverings and exterior solar protections. Somfy innovates to automate and connect shades, blinds, draperies, awnings, rolling shutters, exterior screens, and pergolas for commercial and residential buildings in 58 countries across the globe. With 170+ million motors produced over the last half-century, Somfy is committed to creating reliable and sustainable solutions that promote the best way of living and well-being for all.
To learn more, visit http://www.somfysystems.com

TRENDnet is a global provider of award-winning networking and surveillance solutions to small and medium-sized businesses, as well as home office users. Building networking solutions since 1990, TRENDnet enables users to share broadband access, multimedia content, and networked peripherals for true anywhere connectivity. TRENDnet's diverse product portfolio includes PoE, switches, Industrial, IP cameras, NVRs, fiber, Powerline, wireless, KVM, USB, and more.
To learn more, visit www.trendnet.com.

Headquartered in Harrison NY USA, URC is a global leader in smart home automation and control. URC technology is respected for unsurpassed performance and reliability with over 100 million remote controls sold in the past 10 years alone. Legendary URC control system user interfaces include touchscreens, handheld remotes, mobile apps and keypads – plus Amazon Alexa intelligent voice control. URC smart home systems (Total Control®, MX HomePro™ and Complete Control™) are custom designed, installed and maintained by a network of URC trained systems integration professionals.
To learn more, visit www.universalremote.com.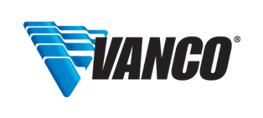 With a 60-year legacy of serving the AV industry, Vanco International, LLC engineers, manufactures, and sells premium audio/video products and electronic accessories that are 100% QC tested from our U.S. headquarters. Backed by a team of knowledgeable support representatives and technology experts, Vanco is comprised of four unique brands including Vanco®, Evolution™, PulseAudio™ and Beale Street Audio™. Vanco is committed to helping the dealer and distributor community succeed in creating high-quality customer experiences across home theater, premium audio, and commercial installations.
To learn more, visit www.vanco1.com.

Yamaha Corporation of America (YCA) is the largest subsidiary of Yamaha Corporation, Japan and offers a full line of award-winning musical instruments, sound reinforcement, commercial installation and home entertainment products to the U.S. market. Products include: Yamaha acoustic, digital and hybrid pianos, portable keyboards, guitars, acoustic and electronic drums, band and orchestral instruments, marching percussion products, synthesizers, professional digital and analog audio equipment, Steinberg recording products and NEXO commercial audio products, as well as AV receivers, amplifiers, MusicCast wireless multiroom audio systems, Blu-ray/CD players, earphones, headphones, home-theater-in-a-box systems, sound bars and its exclusive line of Digital Sound Projectors. YCA markets innovative, finely crafted technology and entertainment products and musical instruments targeted to the hobbyist, education, worship, music, professional audio installation and consumer markets.
To learn more, visit https://usa.yamaha.com/.