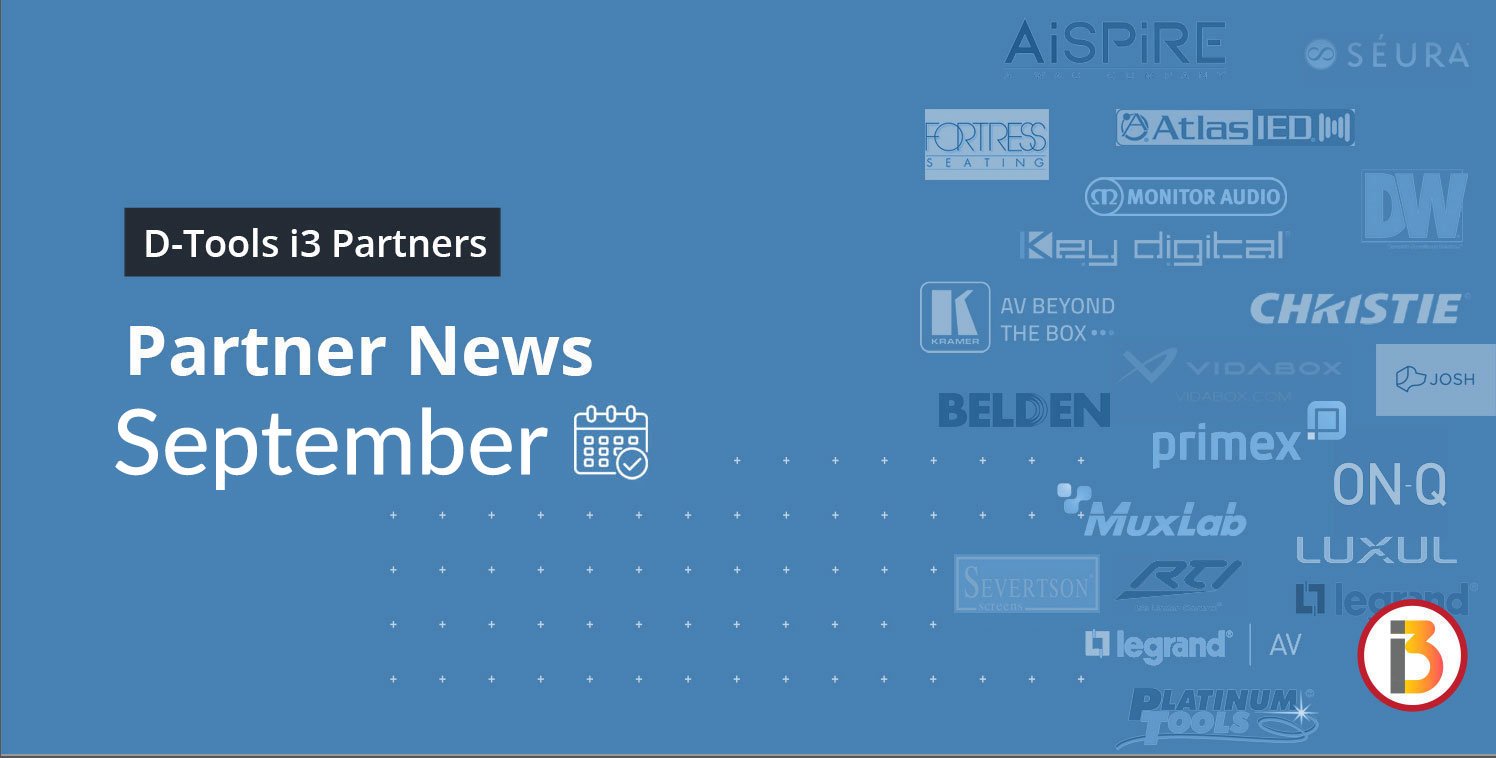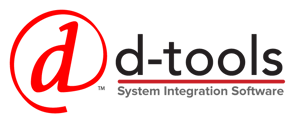 The D-Tools i3 Program provides comprehensive data from leading manufacturers to D-Tools software users at no charge to the user. D-Tools i3 Partners understand the importance of providing current, quality product specifications in order to better support their dealers in their client engagements. We would like to welcome our new and returning i3 Program partners, whose product data is available to all System Integrator users free-of-charge.
---
NEW PARTNERS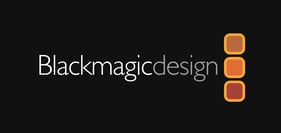 Blackmagic Design creates the world's highest quality video editing products, digital film cameras, color correctors, video converters, video monitoring, routers, live production switchers, disk recorders, waveform monitors and real time film scanners for the feature film, post production and television broadcast industries. Blackmagic Design's DeckLink capture cards launched a revolution in quality and affordability in post production, while the company's Emmy™ award winning DaVinci color correction products have dominated the television and film industry since 1984.
Blackmagic Design continues ground breaking innovations including 6G-SDI and 12G-SDI products and stereoscopic 3D and Ultra HD workflows. Founded by world leading post production editors and engineers, Blackmagic Design has offices in the USA, UK, Japan, Singapore and Australia.
To learn more, visit www.blackmagicdesign.com.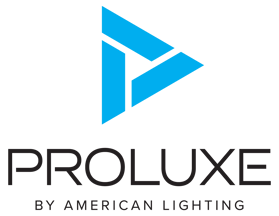 Proluxe is dedicated to providing advanced lighting solutions that create an unique experience for every user. Our products are the result of innovation, research, and attention to detail; they light the most prestigious spaces and architectural works of art, create atmospheres, and arouse emotions. With over 30+ years of experience developing and engineering LED products, our passion for technology and design drives us to deliver products that allow people to perform at their best.
What we are today is the result of experience and know-how that we've acquired over time. Our goal, to share what we've learned with our partners so they can deliver exceptional results to their customers.
Our product includes a wide range of flexible LED strips, matching innovative profiles, interior lighting and exterior lighting for high-end residential spaces, retail, hotels, restaurants, etc. Our product portfolio is rounded off by a large number of intelligent lighting controls for modern and comfortable light management. Our extensive range of products, fast delivery times, the outstanding price-performance ratio and the option of manufacturing and packaging according to your requirements make us an ideal partner.
To learn more, visit https://americanlighting.com/.
---
RETURNING PARTNERS

For more than seven decades, Almo Corporation has served as the largest independent distributor of appliances, consumer electronics, professional Audio/Video equipment, furniture and housewares in the United States. Meeting the needs of retailers across the country, Almo operates nine regional distribution facilities with over 2.5 million square feet of warehousing.
Almo focuses on four major business segments or divisions. TheMajor ApplianceandElectronicsdealer channel segment works with more than 2,000 independent dealers throughout the United States distributing household name-brand products in a variety of retail categories. ThePremium Appliancesdivision works with independent retailers of luxury appliances and outdoor lifestyle products including patio furniture and BBQ grills. TheProfessional A/Vdivision provides value-added technology and professional audio visual products and services to professional integrators, dealers and consultants. The Fulfillment Division is a state-of-the-art e-Commerce Fulfillment business that serves some of the largest online retailers in the country with a wide range of products.
To learn more, visithttps://www.almo.com/.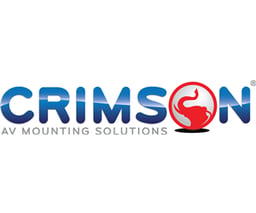 Crimson manufactures a comprehensive lineup of video display mount solutions designed for a wide variety of Residential and Commercial applications, including Digital signage, Education, Hospitality, Corporate, Worship, Venues, Stadiums and Arenas, Restaurants, Bars and Healthcare facilities.
With extensive experience in the design, manufacture and sale of professional-grade display mounting equipment, and by utilizing lean business practices, Crimson has developed a proprietary business model, which provides maximum value with minimal cost. Not only do Crimson customers receive the best value, they also benefit from unparalleled customer service, an easy to use website and uncompromising design and build quality, ensuring each Crimson AV mount will be trouble-free for years to come.
To learn more, visithttp://www.crimsonav.com/.

Epson is a global innovation leader whose product lineup ranges from inkjet printers and printing systems, 3LCD projectors and industrial robots to sensors and other microdevices. Dedicated to exceeding the vision of its customers worldwide, Epson delivers customer value based on compact, energy-saving, and high-precision technologies in markets spanning enterprise and the home to commerce and industry.
Led by the Japan-based Seiko Epson Corporation, the Epson Group comprises more than 73,000 employees in 94 companies around the world, and is proud of its ongoing contributions to the global environment and the communities in which it operates. Epson America, Inc. based in Long Beach, Calif. is Epson's regional headquarters for the U.S., Canada, and Latin America.
To learn more, visitwww.epson.com.

Focal has been creating benchmark acoustic equipment since 1979 for various high fidelity markets such as home audio loudspeakers, AV, CI, headphones, car speaker drivers and monitoring loudspeakers. Core businesses: speaker drivers and high-fidelity loudspeakers. Our historic core values are based on the union of technology, mechanics, noble materials and design. We are constantly pushing the limits of sound to offer you a truly unique listening experience.
To learn more, visit https://www.focalnaimamerica.com/.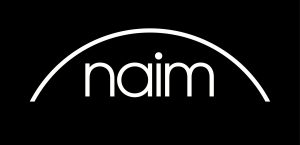 To learn more, visit https://www.naimaudio.com/.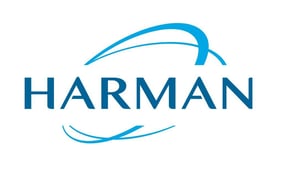 HARMAN (harman.com) designs and engineers connected products and solutions for automakers, consumers, and enterprises worldwide, including connected car systems, audio and visual products, enterprise automation solutions; and services supporting the Internet of Things. With leading brands including AKG®, Harman Kardon®, Infinity®, JBL®, Lexicon®, Mark Levinson® and Revel®, HARMAN is admired by audiophiles, musicians and the entertainment venues where they perform around the world. More than 50 million automobiles on the road today are equipped with HARMAN audio and connected car systems. Our software services power billions of mobile devices and systems that are connected, integrated and secure across all platforms, from work and home to car and mobile. HARMAN has a workforce of approximately 30,000 people across the Americas, Europe, and Asia. In 2017, HARMAN became a wholly-owned subsidiary of Samsung Electronics Co., Ltd.
© 2022 HARMAN International Industries, Incorporated. All rights reserved. Harman Kardon, Infinity, JBL, Lexicon and Mark Levinson are trademarks of HARMAN International Industries, Incorporated, registered in the United States and/or other countries. AKG is a trademark of AKG Acoustics GmbH, registered in the United States and/or other countries. Features, specifications, and appearance are subject to change without notice.
To learn more, visit https://www.harman.com/.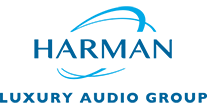 Five prestigious brands – JBL Synthesis, Mark Levinson, Revel, Lexicon and Arcam - come together to offer the most advanced high-performance audio systems available. From the finest stereo listening to state-of-the-art multichannel home theater systems, the HARMAN Luxury Audio Group delivers pure, uncompromised sound.
To learn more, visit https://www.harmanluxuryaudio.com/.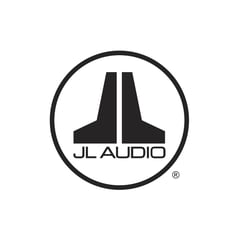 JLAudio is an independent, privately-held U.S. company active in the Home, Mobile, Powersports and Marine Audio markets. We focus on delivering unique engineering, superior quality and high-performance audio to our customers around the world. Behind all our efforts is a strong belief that great audiohas real value, and that our customers can 'tell the difference'.
To learn more, visithttps://www.jlaudio.com/.

The company was founded in 1961 by Raymond Cooke OBE (1925 – 1995) and was initially headquartered in a Nissen Hut on the premises of Kent Engineering Foundry (from where the name KEF is derived) a metal-working company on the banks of the River Medway, near Maidstone in Kent. Cooke, an ex-BBC Electrical Engineer, was keen to experiment with new materials and technologies in order to create products with superior acoustic quality that could reproduce recordings as natural as the original performance. From the very beginning, the pioneering inventiveness of KEF loudspeakers was undeniable and now for several decades, audiophiles around the world have revered KEF for its innovative, high-performance loudspeakers
To learn more, visit https://us.kef.com/.
Meridian has always challenged convention. For more than forty years we have pushed boundaries, disrupted norms and engineered products that have shaped our industry. As we break new ground through our research, we will continue to challenge convention to enrich people's lives, and redefine how customers experience sound.
From our flagship DSP loudspeakers with integrated amplification, to discreet and powerful in-wall loudspeakers, we engineer easy to install, high resolution audio systems for the home. Meridian products are sold by custom integrators and audio specialists in more than 80 countries, worldwide. We also work with many of the world's leading brands enabling millions of consumers around the world to experience our sound throughout their homes, and in automotive, and airline settings.
To learn more, visit https://www.meridian-audio.com/.

Established in 2020, 11 Trading Company offers a curated assortment of advanced technology entertainment solutions that deliver uncompromising home entertainment experiences. 11 Trading Company's product portfolio included some of the most revered brands in the consumer electronics industry, such as Onkyo, Integra, Pioneer, Pioneer Elite, Magnat and Heco. 11 Trading Company is a subsidiary of Premium Audio Company, LLC is a wholly-owned subsidiary of VOXX International Corporation (NASDAQ: VOXX).
To learn more, visit https://11tradingcompany.com/.