The D-Tools Manufacturer Vantage Point Program provides comprehensive data from leading manufacturers to D-Tools SI software users at no charge to the user. D-Tools MVP members understand the importance of providing current, quality product specifications in order to better support their dealers in their client engagements. We would like to welcome our new and returning MVP Program partners, whose product data is available to all System Integrator users free-of-charge.
---
New MVPs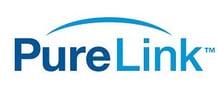 PureLink designs and manufactures the world's most respected HD Video connectivity solutions, consisting of products such as Cross-Platform Digital Modular and Integrated Matrix Switchers, Presentation Systems, CATx/Fiber Optic Extenders, Format Converters, Video Switchers and Distribution Amplifiers, along with accessories such as Signal Analyzers, Audio Downmixers, Digital Signal Isolators, and DisplayPort, Fiber Optic, and HDMI Cables and Adapters. Founded in 2002, PureLink has quietly pioneered the exploding HD Video connectivity space, inventing 1080p HDCP matrix switching along with the large-scale DVI Matrix Switcher. For further information on all PureLink product offerings please go to http://www.purelinkav.com.

Séura is an award-winning manufacturer of Television Mirrors, Waterproof Televisions, Outdoor Televisions, and Lighted Mirrors. Established in 2003, Séura delivers innovative visual entertainment in characteristically elegant ways, keeping a customer centric approach that drives its solution-based products. Séura continues to chart a path for its products to new and unexplored territory. For more information about Séura, please call (920) 857-9069 or visit seura.com.

Headquartered in Torrance, Calif., with additional manufacturing and satellite sales facilities in Ohio and Singapore, Stewart Filmscreen Corporation has been the consistent choice of discerning clientele around the world for more than 65 years. An Academy Award-winning manufacturer of projector screens, screen materials, and specialty optical coatings, aesthetic-conscious architects, consultants, systems designers, and homeowners rely on Stewart Filmscreen for the perfect combination of superior image integrity, flexible design, and dedicated support, and we consistently deliver. With unparalleled ISO 9001:2008 manufacturing capabilities, Stewart can custom engineer a projection screen solution to meet nearly every need. Proprietary material science and innovative manufacturing methods allow Stewart to produce some of the most optically immaculate screens in the world, ultimately delivering an immersive experience that is unrivaled in the marketplace. Simply put, if a screen can be imagined, Stewart Filmscreen can deliver it.
For more information, visit www.stewartfilmscreen.com
---
Returning MVPs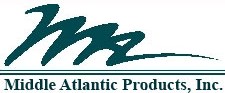 Middle Atlantic Products is part of the Commercial AV division of Legrand, North America, and manufactures exceptional support and protection products to mount integra
ted AV systems in Residential, Commercial, Broadcast, and Security applications. All of our products are engineered to maximize system reliability and to meet the needs of installers; from thermal considerations and built-in cable management on our racks and enclosures, to pre-installed washers on our rack screws, we build in ways to save time and simplify the job.
For more information, visit www.middleatlantic.com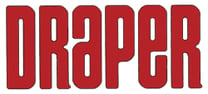 Draper has been a leading North American manufacturer of window coverings since 1902. Draper provides motorized, manually-operated, and fixed solar control solutions in addition to projection screens, lifts and mounts for projectors and flat panels, video conferencing solutions, and gymnasium equipment. In addition to its Spiceland, Indiana headquarters, Draper, Inc. has sales offices in Placentia, CA and in Blackwood, Gwent, United Kingdom. Draper also has three wholly-owned subsidiaries: Draper Group Ltd., a sales and warehouse facility in Corby, Northamptonshire, United Kingdom; and two manufacturing companies in Sweden: Draper Europe AB, a leading European projection screen manufacturer, and SMS Smart Media Solutions AB, a leading European provider of video projector and flat screen mounts. For more information, visit www.draperinc.com.
For more information, visit www.draperinc.com