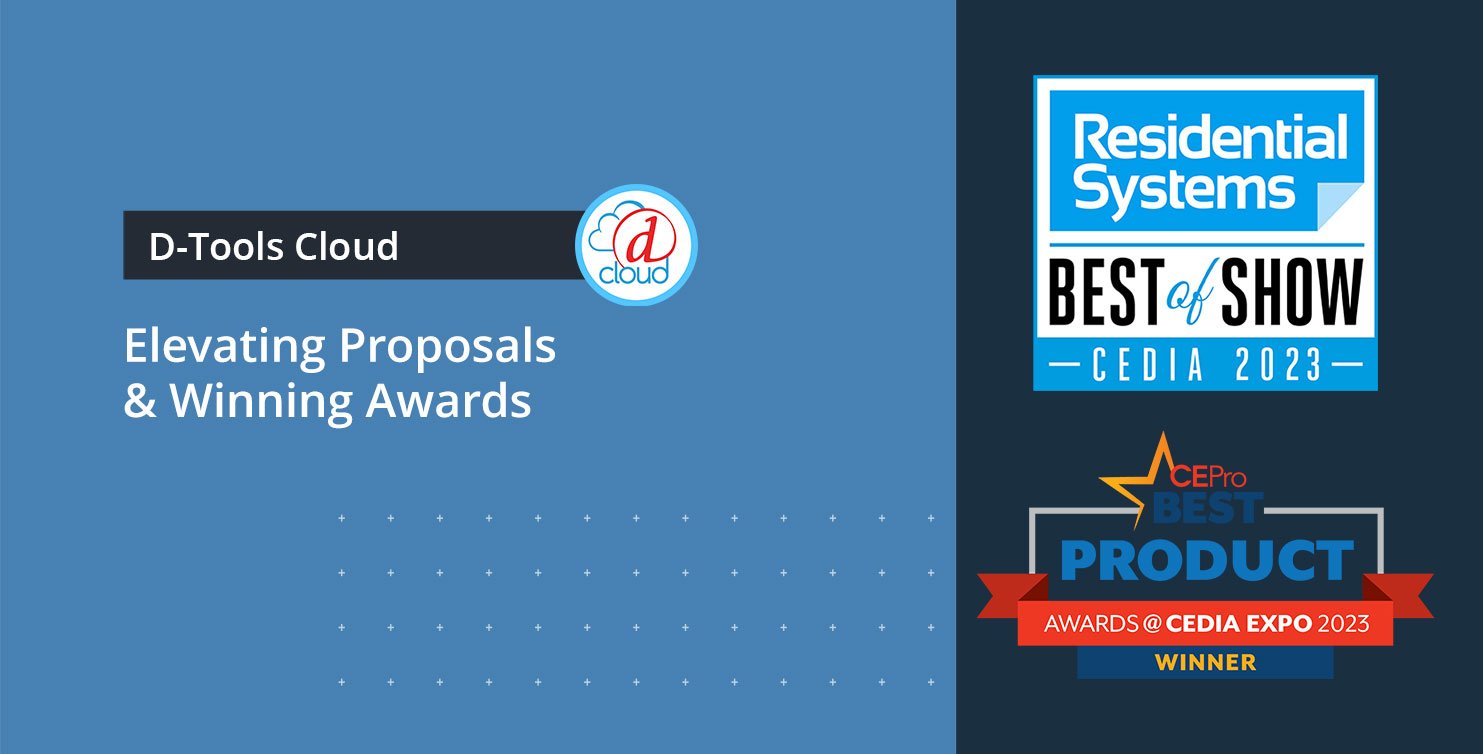 Exciting News from D-Tools!
The world of systems integration is evolving, and D-Tools is at the forefront of these advancements. Fresh from CEDIA Expo 2023, we bring you thrilling updates that promise to redefine your integration projects and set new industry standards. Let's dive right in!
Partnering with Modus VR for Virtual Reality Proposals
We are thrilled to announce our partnership with Modus VR, a move that's set to revolutionize the way you present proposals to your clients. Imagine having the ability to offer clients a virtual reality (VR) walk-through of their project designs right from your D-Tools proposals. This collaboration allows you to provide immersive VR experiences that enable your clients to visualize the end result of their installations. With the power of VR, you can make real-time adjustments to device locations, furniture arrangements, and more, all while keeping your clients engaged and excited.
D-Tools CMO, Tim Bigoness, explains, "One of the hardest parts of the systems integration business is helping customers envision how their homes will look when keypads, AV equipment, lighting, and other technologies have been added. Dealers who take advantage of our arrangement with Modus VR can complement their D-Tools proposals and improve engagement with their clients with tours of finished projects in virtual reality."
Expanding D-Tools Cloud with a Service Management Suite
At D-Tools, we are committed to enhancing your project management capabilities. That's why we're thrilled to introduce the new Service Management Suite as an addition to our award-winning D-Tools Cloud-based software. This expansion offers systems integrators the opportunity to create, sell, and manage service plans with unparalleled ease and efficiency.
Service plans present integrators with the opportunity to generate recurring revenue while simultaneously elevating the client experience. Whether you prefer pre-designed plans or configuring them on the fly, D-Tools Cloud's Service Management Suite provides the flexibility you need. You can even schedule resources, document service details, track time, invoice clients, and collect payments—all from your mobile device.
We've also introduced real-time chat capabilities, facilitating seamless communication and collaboration within your team. No more delays in getting answers to questions that can slow down your projects. With D-Tools Cloud, your team can now communicate and collaborate in real-time, ensuring your projects stay on track.
Award-Winning Excellence
D-Tools has always been committed to innovation and excellence, and we're delighted to have our efforts recognized with two prestigious awards:
CE Pro 2023 Best of Product Award: D-Tools Cloud was selected as the best product in the Business and Software Design Tools category.
Residential Systems Best of Show CEDIA 2023 Award: D-Tools Cloud received this esteemed award, reaffirming our commitment to providing top-notch solutions for the industry.
We're honored to receive these awards, and they inspire us to continue pushing the boundaries of what's possible in systems integration.
Stay Tuned for More Innovation from D-Tools!
At D-Tools, we believe that innovation is the key to success in the systems integration industry. We are committed to developing solutions that empower you to excel in your projects, engage your clients, and drive efficiency and profitability.
Keep an eye out for more exciting developments from D-Tools! To stay up-to-date with our latest news and updates, follow us on LinkedIn.
With D-Tools, the future of systems integration is brighter than ever. Get ready to transform your projects and elevate your business with our cutting-edge solutions.
For inquiries and demos, please contact our team: