The D-Tools Supplier Program provides comprehensive data from leading manufacturers to D-Tools SI software users at no charge to the user. D-Tools Supplier Partners understand the importance of providing current, quality product specifications in order to better support their dealers in their client engagements. We would like to welcome our new and returning Supplier Program partners, whose product data is available to all System Integrator users free-of-charge.
---
NEW SUPPLIERS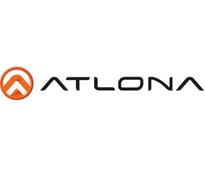 Atlona is a leading provider of innovative connectivity solutions to the Audio/Visual and IT markets.
Since 2003, Atlona has been a leading global provider of AV and IT signal distribution and connectivity solutions. In an ever-changing industry, the company has been designing and engineering innovative, award-winning products for a diverse range of residential and commercial AV and IT markets, including education, business, government, entertainment, and healthcare.
Atlona's products and services enable system designers, integrators, consultants, and installers worldwide to simplify installation, minimize maintenance and maximize the versatility of premier automated control solutions. Backed by an industry-exclusive 10-year warranty, Atlona's customer-driven products are designed and developed with the features, performance and reliability that leaders demand.
To learn more, visit http://www.atlona.com/.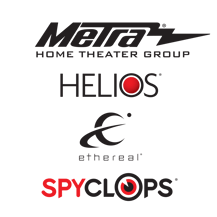 Metra Home Theater Group® (MHTG), a pioneer in HDMI® cable technology, is a division of Metra Electronics®, the world leader and "The Installer's Choice®" for vehicle installation kits and car audio accessories for more than 70 years. Headquartered in Florida, MHTG brands include Ethereal Home Theater®, Helios®andSpyclops Surveillance Systems®. Metra's strong commitment to research and investment into the development of cutting-edge solutions has a history of providing first-to-market solutions for HDMI cables and electronics. Its Velox Active HDMI 30 Meter Cable was recognized as the Top Long-run Copper HDMI Cable at the 2017 CEDIA Expo. Connect with Metra Home Theater Group on Facebook or Twitter or MetraHomeTheater.com.
To learn more, visit http://www.metrahometheater.com

BLACK by Optimal Speaker Design is a range of premium quality flush mount loudspeakers designed to serve discriminating homeowners and A/V integrators who demand the ultimate in aesthetic style and audio performance.
BLACK products include unique features and technologies that make them better looking, easier to install and more durable, while delivering lifelike sound quality more typically found in free-standing audiophile grade speakers.
There are BLACK models to fit every distributed audio and home theater application and space, offered in three performance levels: Acoustic, Performance and Reference. BLACK products are sold only through custom installation Audio Video specialist dealers to ensure proper system design, installation and total customer satisfaction.
To learn more, visit https://www.osdaudio.com/osd-audio-black-series.html
---
RETURNING SUPPLIERS

Vantage, a brand of Legrand, is a leading manufacturer of intelligent, energy efficient lighting control systems for luxury residential and commercial applications. For more than 30 years, Vantage has employed the latest technologies in its products to create fully integrated, easy-to-use lighting automation solutions that save energy, comply with energy codes, and meet green initiatives. Vantage has been part of the Legrand group since its acquisition in 2006.
For more information, visit http://www.vantagecontrols.com.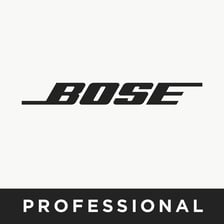 Bose Corporation was founded in 1964 by Dr. Amar G. Bose, then a professor of electrical engineering at the Massachusetts Institute of Technology. Today, the company is driven by its founding principles, investing in long-term research with one fundamental goal: to develop new technologies with real customer benefits. Bose® innovations have spanned decades and industries, creating and transforming categories in audio and beyond. Bose products for the home, in the car, on the go and in public spaces have become iconic. From the company's home entertainment systems and Wave® music systems, to high-quality audio and noise canceling headphones, digital music systems, Bluetooth® speakers and professional solutions, Bose has changed the way people listen to music.
Bose Corporation is privately held. The company's spirit of invention, passion for excellence, and commitment to extraordinary customer experiences can be found around the world — everywhere Bose does business.
To learn more, visit https://pro.bose.com.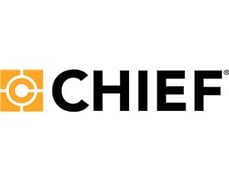 Chief is a division of Milestone AV Technologies, a Duchossois Group Company. With over 35 years of proven product and service excellence, hundreds of product awards and patented designs, we are globally recognized as an AV industry leader. We design state-of-the-art mount and rack solutions that complement the technology they support. We are committed to delivering high-quality products that are easy to install and maintain.
Chief made its mark in the industry by producing the original projector mount roll, pitch and yaw adjustments in 1978, making registration quick and easy. We continue to break new ground with new products and unique, patented features that focus on ease of installation and flexibility for the professional installer.
To learn more, visit http://www.chiefmfg.com.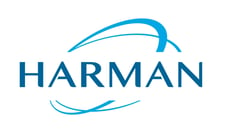 HARMAN (harman.com) designs and engineers connected products and solutions for automakers, consumers, and enterprises worldwide, including connected car systems, audio and visual products, enterprise automation solutions; and services supporting the Internet of Things. With leading brands including AKG®, Harman Kardon®, Infinity®, JBL®, Lexicon®, Mark Levinson® and Revel®, HARMAN is admired by audiophiles, musicians and the entertainment venues where they perform around the world. More than 50 million automobiles on the road today are equipped with HARMAN audio and connected car systems. Our software services power billions of mobile devices and systems that are connected, integrated and secure across all platforms, from work and home to car and mobile. HARMAN has a workforce of approximately 30,000 people across the Americas, Europe, and Asia. In March 2017, HARMAN became a wholly-owned subsidiary of Samsung Electronics Co., Ltd.
To learn more, visit https://www.harmanluxuryaudio.com/.

Platinum Tools, founded in 1997, was created based upon two very simple objectives. First, develop the absolute best possible solutions for the preparation, installation, hand termination, and test of wire and cable. Second, implement an operational infrastructure that can deliver these products in an efficient, timely, and high quality manner.
All of our products must absolutely satisfy three critical benchmark criteria…utility of function; quality of function; and economic value. Our people are our company. They, too, must be focused on and work to satisfy three critical benchmark criteria…customer satisfaction; product knowledge and expertise; and willingness to learn and adapt.
To learn more, visit https://www.platinumtools.com/.

Created in 1987 and celebrating our 30th anniversary, Totem's mission is to develop loudspeakers capable of reproducing a truly involving performance. Our goal is to provide designs that are affordable, cosmetically timeless, and invoke an emotional response. Music, movies, TV, and video games are accurately rendered with a powerful focus that is yet soul stirring. Discover yours today.
To learn more, visit https://totemacoustic.com/en/.